Drug & Alcohol Rehabs in London
Drug & Alcohol Rehabs in London
Are you ready to make a positive difference this year? Are you sufficiently motivated to re-take control of your life by defeating your alcoholism or drug addiction once-and-for-all?
If you answered this question in the affirmative, then why not contact Rehab Recovery today to discover how we are able to transform your wish into reality?
For over a decade we've placed thousands of London residents into a range of outpatient and residential rehab clinics and we're completely confident we can help you too.
If you have suffered from an addiction to drugs or alcohol for more than one year, we urge you do not waste any more time in reaching out for specialist treatment.
This is because your addiction has inflicted an untold amount of damage to your mental and physical health and by continuing to procrastinate on your decision to seek out the help you will only contribute to your continued suffering.
What is drug and alcohol rehab?
Drug and alcohol rehab in London offer multiple trusted treatment programmes for people struggling with various types of addiction including alcohol, prescription or illegal drugs, sex among many others.
Most addicts fear to go to rehabs. In fact, most addicts refer to rehabs as disciplinary centres. However, that is not true. On the contrary, rehabs centres are a friendly and safe place and are meant to help heal the pain and suffering brought by substance use disorder.
Drug and alcohol rehabs in London comprises of experts who understand substance abuse disorder and offer a treatment plan to help addicts live a sober, healthy and happy lifestyle.
Rehab is a chance at a fresh start, where you will be surrounded by people who not only understand and empathise with your addiction but who are committed to seeing you recover.
How will rehab help me overcome my addiction?
Rehab centres usually employ a variety of techniques to help their patient overcome addiction and live a sober and healthy life. Before a treatment plan commences, various tests are usually conducted to know the exact addiction that you are suffering from and how deep it has affected you.
After that, a team of expert will create a customised treatment plan to help you overcome your addiction. The treatment plan often involves substance abuse therapy, alcohol detox, relapse prevention education, and aftercare planning.
These therapies are aimed at helping you understand your addiction, and get to the root of any issues that may have contributed to addictive behaviour. Rehab provides you with the tools, resources and coping mechanisms you need to stay sober in the community.
Techniques our therapists will make use of include contingency management, motivational interviewing, motivational enhancement therapy and much more.
What to expect from our London residential programmes
At Rehab Recovery, we employ some of the best addiction therapists in the business. These therapists offer a number of wonderful therapies such as CBT, psychotherapy, cognitive-mindfulness relapse prevention and holistic therapies to help you overcome your addiction.
One of the ultimate benefits our programme is that you are placed within a residential rehabilitation centre throughout your treatment. This means you are removed from 'addiction triggers' that exist in your normal living environment.
It also allows you 24-hour access to medical care, supervision and guidance should any withdrawal symptoms pose discomfort or a risk to your health. You will also have access to all of the centre's amenities, holistic therapy rooms, and round-the-clock nutritional support.
Every single client we treat is subject to a thorough initial assessment conducted by a psychiatrist. This psychiatrist is regulated by the Royal College of Psychiatrists. This assessment then allows our recovery team to put together a plan that is specific to your individual needs.
Upon entering one of our facilities, your detox will begin. A detox means eliminating all traces of the substance from your body. This has been recorded as a daunting process – but there is no need to worry.
We are here to make sure your health, wellbeing and comfort are attended to at all times. We can administer medication if withdrawal symptoms during detox are too much, and you will also be able to have sessions with our counsellors at any time to discuss any cravings or mental health effects of withdrawal.
Once detox is over (normally no more than 7 days) recovery programme begins, and you will take part in a range of modern therapy sessions. These therapies will ensure your life 'in recovery' is joyful and fulfilling. This ensures the risk of relapse is minimised.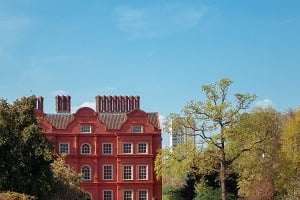 View our London clinics – see for yourself without obligation
We offer you the chance to view our treatment centres at no cost. This gives you the opportunity to glance over our offerings before you decide to invest even a penny.
People who have attended our residential rehabilitation programmes say this has done more to improve their health than many years' worth of 'outpatient' treatments, and we are sure you will also benefit from our services. Outpatient treatment costs around £50-£150 an hour.
At first glance, this may seem low. However, you typically require many months' worth of outpatient treatment to improve your mental health and eliminate your addiction. These costs thus add up substantially over time.
If you desire to avoid the damage to your health inflicted by your addiction, and to avoid high costs associated with treatment, contact us today without delay. But don't decide to attend our revolutionary addiction centres today. You can do that later.
This will give you ample opportunity to view our offerings in person without the need to make any payment.
Could we possibly provide you with stronger evidence of our faith in our treatments? This offer provides you with minimal obligation and also provides maximum transparency in our treatments.
How long does a London rehab programme last?
This question does not have a definite answer because it depends on many factors including the severity of the addiction, the type of program that you choose as well as how well you respond to your treatments.
Remember that overcoming addiction is not something that can happen overnight – there is no 'quick fix.' It is a slow process that can last for months. Typically, most treatment plans in rehabs last for 30, 45, 60 or 90 days depending on the programme that you choose.
You can also choose between an inpatient programme where you get to stay in the rehab centre for the entire duration of your treatment or an outpatient programme when you only come to the rehab during certain days of the week.
Generally, outpatient treatment can last longer as it is a less intensive option, meaning you attend weekly or bi-weekly sessions over a longer period of time. Inpatient treatment immerses you entirely in the rehab community and recovery mindset, and is generally considered more cost and time effective.
Addiction is a complex problem that affects an individual physically and mentally. As such, you are therefore advised to follow the treatment plan given to you for the specified period of time in order to achieve stable sobriety.
Should I choose a rehab facility that is near or far away?
There are benefits to choosing a specific location to attend rehab. Some people prefer rehab centres that are within their neighbourhoods because they want to stay close with the family while others prefer one that is far from home.
However, experts recommend that you should choose a rehab centre that is far from home. This is to ensure that triggering people, places, and behavioural tendencies are kept at bay to minimize your chance or relapse.
Overcoming addiction is not easy. You need to change how you do things completely in order to overcome the addiction and that includes going far from the areas that you are used to. Multiple studies have shown that people who choose rehab centres that are too close to their home usually fail to overcome addiction.
Choosing a rehab centre that is far from home will help you avoid temptations or distractions that can make you to relapse. However, if you choose outpatient treatment, then you should choose a rehab facility that is close to home to avoid travelling for a long distance each day.
How much does residential drug & alcohol rehab in London cost?
We believe attending a residential rehabilitation centre in London is a more cost-effective and overall a better investment in your future. You receive intensive daily treatments at the fraction of the price of attending long term outpatient therapy.
Prices vary on a variety of factors that will be taken into account upon your initial assessment. The price reflects what our experts and physicians deem as appropriate treatment, the intensity of your treatment, and how long your programme should last.
The factors that contribute to this analysis are:
Your age
The severity of your addiction
The length of time you have been abusing drugs/alcohol
The amount of drugs/alcohol you have been using regularly
Any other medical conditions affecting your health/ recovery
High-end drug and alcohol rehabs in London usually charge a higher price for their services because the rehab is equipped with high-quality facilities and their staff are also more experienced.
When you contact Rehab Recovery, we assist you in helping you find a drug and alcohol rehab centre in London that charges an amount that is within your budget.
Generally, you can expect to pay anywhere between £4,000 – £10,000 for one cycle in any of our London rehabilitation centres. This includes 24-hour medical care, full use of our luxury facilities, a full meal plan, and guaranteed access to the top therapists, psychologists and counsellors in the country.
The overall price also includes a whole year of free aftercare once you have left our inpatient facility. This means that you are not alone once you have recovered and return to the community – we will be here for you, as long as you need us.
How will I sustain my soberness once I leave rehab?
The real challenge usually begins when you leave rehab. Once you get out, you will be faced by the same problems that played a big part in your addiction including stress, drug dealers, easy access to alcohol, old friends among many others.
How you deal with all these factors will determine your long-term success in living a healthy and sober life. This is where we can help.
Our rehab programmes will not only help you recover from drug or alcohol addiction but will also provide training to help you deal with things that can make you to relapse.
This is implemented through various techniques and coping methods that will have been instilled in you during the maintenance stage of the programme.
If you stick by the lesson that you have learned in the rehab, believe in yourself and have a strong support system, then you will definitely overcome all challenges that you may face once you leave the rehab.
At Rehab Recovery, you are not alone once you exit through or inpatient doors. We are here to help you every step of the way, and that includes your aftercare.
Frequently Asked Questions about going to rehab in London
Drug and alcohol addiction are problems that are affecting many people today. The sad thing is that the number of addicts keeps rising despite the stringent measures the Government has put in place to curb drug and alcohol addiction in London and the rest of the UK.
Making that bold step to attend a drug or alcohol rehab in London is a life-changing decision. It not only shows that you want to seek help but it also demonstrates that you have accepted that you indeed have a problem.
Below, Keith Prance has compiled a list of frequently asked questions about going to a drug and alcohol rehab in London. The aim is to help you know everything about going to rehab in London:
1. Can I use my insurance cover to seek treatment at rehabs?
Some rehabs in the UK accept payment by a private health insurance policy. However, you need to be very careful because the extent of cover offered varies widely. You need to enquire first to know what your insurance covers prior to choosing a particular rehab centre.
If your insurance plan does not cover rehab costs, then you can discuss with the rehab to know if they allow a flexible payment plan.
2. Can I lose my job if I leave to go to rehab?
Instead of worrying if you will lose your job if you leave to go to a rehab, you should ask yourself what will happen if you keep holding to your addiction. If you are struggling with substance abuse, that fact remains that your boss will find out sooner or later because you won't be as productive as you used to.
If your boss finds out that you are struggling with addiction and you don't intend to seek help, then he or she will most likely fail to grasp what you are going through. This could lead to a breakdown in communication, neglected responsibilities, and even disciplinary action if your addiction begins to impact your work.
However, if you open up and tell your employer about your addiction and your intention of seeking help, then your boss be much more likely to accommodate your needs.
In fact, you might be surprised at the immense levels of support that your boss will give you if you open up.
3. How can I find the right rehab facility?
Your success in overcoming addiction depends on the rehab centre that you choose. You, therefore, need to be very careful when choosing a rehab centre. There are many factors that you need to consider when choosing a rehab centre.
Some of these factors include the location of rehab, overall social environment, the experience of the staff that they have and cost. One of the best ways to find a reputable rehab facility is by asking for referrals.
If you know a friend, a family member or a colleague who has suffered from addiction and overcome it through the help of a rehab centre, then you can ask that particular person to refer you to that facility.
You can also read reviews of past addicts to know they are saying about the rehab centre that you are considering choosing. Only choose a rehab centre that has good reviews from past patients.
Another risk-free option is to visit our rehab clinics before deciding which one you enrol on. Visits are free and come with no obligations, and our team would be more than happy to assist, guide you, and answer any queries you may have.
4. What is a normal day like in rehab?
How your day will be like depends on the rehab centre that you will choose. However, in most cases, a typical day in the rehab centre involves detoxification, medication, and therapy.
This recovery process can last for up to 2 weeks. You will also engage in various activities that the rehab centre has prepared.
Every rehab facility has its own way of doing things. It is, therefore, crucial to check to see if the schedule of the rehab centre that you are considering to choose suits your individual needs before you make your final choice.
5. What kind of results should I expect from a rehab centre?
The type of results to expect depends on the programme that you have chosen. People measure success differently. For instance, some people consider success when they complete the entire programme.
Others consider success when they start taking their medications as required while others measure success depending on how they are able to remain sober when they return home.
You must sit down with your family to determine the result that you want to achieve. This will help you select the right rehab that will help meet your individual needs.
6. Can relapse be identified?
According to the National Institute on Drug abuse, about 60% of addicts usually relapse when they get out of rehab. The ability to identify a relapse and prevent it before it becomes too late is very important. This is where the family comes in.
Most addicts relapse because of the lack of a good support system. If the family sticks with the addict, then they will be able to identify a relapse and take necessary action before it becomes too late.
Common signs of relapse include mood swings, overthinking, anxiety, hanging out with old friends, defensiveness, and lying.
Getting help today
Rehab Recovery currently offers instant access to around 200 rehab beds across London. Some of these rooms are available for a fantastic price.
However, many of the better and more affordable centres fill up fast, so we urge you to contact our admissions team early to avoid disappointment.
Only a finite number of beds exist for addiction recovery purposes in London, so we urge you not to delay in seeking out our help, particularly whilst your addiction is yet to consume all of your physical and mental energy.
To ensure there is a space left for you at your preferred London rehab centre, contact our admissions team on 0800 088 66 86 and a member of our team will discuss your options with you.