Drug and Alcohol Rehab in Uxbridge
Despite its efforts, the UK continues to struggle with controlling drug and alcohol addiction among its communities.
This is particularly the case in London and its surrounding areas, including Uxbridge, where drug trafficking is rife in the capital, as is antisocial behaviour related to drugs and alcohol.
In the UK, it was reported that over 270,000 adults had come into contact with a drug and alcohol rehab provider.
However, thousands more are likely to require support for their addiction yet are reluctant or unable to access support.
It was estimated that in the year ending March 2020, around 1 in 5 of those aged 16 to 24 had consumed illicit substances in England.
This amounts to around 1,300,000 people. In addition, England saw over 347,000 hospital admissions due to alcohol-related violence and illnesses, and the nation saw 7,500 alcohol-specific deaths.
Please call our 24-Hour Helpline:0800 140 4690.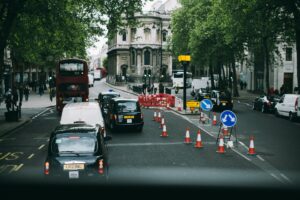 In Uxbridge and the rest of London, the Department of Health had estimated that around 300,000 people are alcohol dependent. Additionally, around 2,400,000 people are estimated to consume alcohol at dangerous levels today.
Additionally, A&E admissions in Uxbridge and the rest of London are rife with those who are suffering from alcohol or drug-related illnesses and injuries.
It is estimated that alcohol-related harm accounts for around a third of A&E admissions in Uxbridge and London. Not only that but the figure has been seen to double on the weekend.
If you are seeking the support of a drug and alcohol rehab in Uxbridge, contact Rehab Recovery today.
We can utilise your intrinsic motivation and our expertise to help you find a suitable rehab facility in Uxbridge and a personalised addiction treatment programme to optimise your recovery.
Please call our 24-Hour Helpline:0800 140 4690.
What is Alcohol Addiction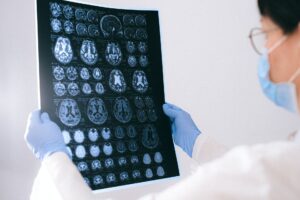 Drug and alcohol addiction is officially recognised as a disease by neurologists today. It is due to a chemical alteration in the brain, which makes subjects severely dependent on the addictive substance.
This is a significant contrast to previous misconceptions that drug and alcohol addiction is due to a selection of poor lifestyle choices or negative habits.
The chemical reaction is due to the forging of new neural pathways and alteration of the reward or mesolimbic pathways due to repeated exposure to the addictive substance.
When the subject becomes dependent, they will crave this particular substance and experience withdrawal symptoms if they abstain.
Symptoms of addiction or substance use disorder can be categorised by four stages;
Impaired control: A craving and compulsion to consume which overrides any attempt to abstain
Social problems: Failing to fulfil social, occupational, or academic responsibilities
Risky use: Consuming in dangerous environments or consuming despite known effects
Drug effects: Increased tolerance and withdrawal symptoms
Addiction can present physical or psychological withdrawal symptoms, depending on the subject.
Substances such as alcohol and heroin present physical withdrawal symptoms, such as headaches, nausea, trembling, and seizures, and they can be potentially fatal if left untreated.
Cocaine and cannabis are examples of psychologically addictive substances which can present withdrawal symptoms such as paranoia, anxiety, insomnia, and even depression.
Different substances can yield different symptoms, and they will vary according to the subject's physical and mental wellbeing.
Please call our 24-Hour Helpline:0800 140 4690.
What Can a Drug and Alcohol Rehab in Uxbridge Provide?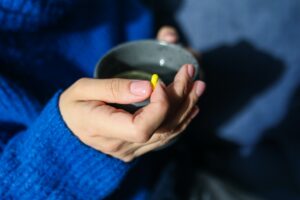 When we use the term rehab, it is used as an informal acronym for a residential rehabilitation centre. The term rehabilitation refers to restoring something back into full condition or health.
At a drug and alcohol rehab in Uxbridge, patients will undergo addiction treatment through detox, therapy, counselling, and relapse prevention planning to overcome their substance use disorder.
A patient can undergo treatment at a drug and alcohol rehab in Uxbridge as an outpatient or an inpatient.
An inpatient addiction recovery programme will allow the patient to stay at an accommodation onsite.
This means that they can shift their entire focus toward recovery without worrying about external factors that may present obstacles in their recovery process.
Inpatients will typically spend 28 days at a drug and alcohol rehab in Uxbridge.
If the patient suffers from physical addiction, for example, to alcohol or heroin, they may be required to spend the first 7 to 10 days of their treatment undergoing a medicated detox.
The medicated detox is necessary for those suffering from alcohol or heroin addiction because the withdrawal symptoms can be dangerous depending on their addiction severity.
The pharmacological intervention will also be implemented to help the patients by minimising the severity of their withdrawal symptoms. Medical supervisors will provide care 24/7 for patients during their detox.
Please call our 24-Hour Helpline:0800 140 4690.
Afterwards, or upon arrival for patients who do not require detox, patients will begin tackling any emotional or mental issues that they have by undergoing therapy and counselling sessions.
Therapeutic activities and counselling sessions can help patients manage their thoughts and feelings more effectively and replace negative habits with positive ones.
While the objective is to recover from addiction, therapy at a drug and alcohol rehab in Uxbridge will allow patients to improve and develop skills transferable to all areas of life.
Patients will also undergo relapse prevention planning in order to maintain their recovery with more independence.
Upon leaving their drug and alcohol rehab in Uxbridge, patients will have an aftercare programme and have access to fellowship groups which can sustain their healthy lifestyle of sobriety.
Inpatient vs Outpatient Treatment at a Drug and Alcohol Rehab in Uxbridge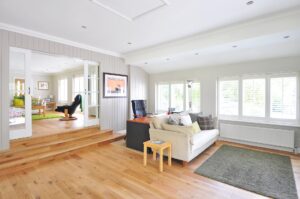 Many factors would determine whether a patient seeks treatment as an inpatient or an outpatient at a drug and alcohol rehab in Uxbridge.
One form of treatment isn't inherently better than the other, only more preferable or applicable to particular patients.
Some patients will find outpatient addiction treatment to be preferable because it offers affordability and flexibility.
Outpatient treatment services often come in the form of the NHS or other government or nonprofit organisations, and the schedule allows for patients to maintain their employment throughout their recovery.
Patients might have familial or occupational responsibilities to adhere to, and this might make inpatient treatment not an option for them.
Home detox is also an option for outpatients. Outpatient treatment certainly offers more flexibility than inpatient treatment.
However, not all patients will have the ability to undergo outpatient addiction treatment. This is because certain patients are deemed to be high risk.
This means that a patient's risk of relapsing is high or that their behaviour and addiction require close monitoring while they are undergoing recovery.
An example of a high-risk patient would be someone who suffers from bipolar disorder or depression, alongside addiction.
Another example could be a patient suffering from severe withdrawal symptoms, a patient who is pregnant, or someone who becomes violent or erratic. Only those with mild addictions should undergo recovery as an outpatient.
Inpatient addiction treatment is considered to be the most optimal form of treatment for a patient.
This is because the patient in Uxbridge will stay at an onsite accommodation which has medically supported facilities, and they will have medical professionals onsite to assist them in their recovery.
Their food will be provided for them, and licensed professionals will facilitate therapy and counselling sessions in order to track their progress and maximise their responsiveness to recovery methods.
The treatment that inpatients will receive at a drug and alcohol rehab in Uxbridge is considered the most optimal treatment for patients.
This is because their treatment will be personalised and tailored, especially for the patient and their unique variables, and the facilities available will optimise their recovery process.
Please call our 24-Hour Helpline:0800 140 4690.
How Much Does a Drug and Alcohol Rehab in Uxbridge Cost?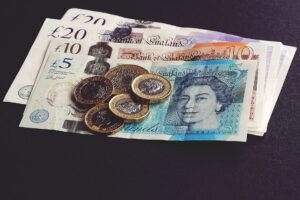 When it comes to selecting a rehab facility in Uxbridge or anywhere in the UK, prices vary significantly.
These prices vary according to many factors such as their location, the quality of the facilities and accommodation, whether they support or cater for patients with additional treatment requirements, and so on.
Patients can expect that the price for a week at a drug and alcohol rehab in Uxbridge will range from £1000 to £10,000.
As the typical length of stay for an inpatient is 28 days, patients could expect to pay from £4000 to £40,000, depending on the quality of the rehab facility in Uxbridge.
There is a misconception that drug and alcohol rehabs feature unnecessarily expensive facilities which cater to celebrities. This is not the case, as you can find a significant price range when searching for a drug and alcohol rehab in Uxbridge or elsewhere.
It is possible to save some money by sharing a multi-occupancy room with other patients as opposed to a private room. Additionally, patients that have health insurance may be able to have some of their treatment costs covered for them.
It is important to communicate with your health insurance in order to see what can be arranged to reduce the fee.
While the cost of a residential drug and alcohol rehab in Uxbridge may seem expensive, it is important to note, while it may sound cliche, that this is an investment into a better future.
Addiction ruins the lives of not only the addicted person but his family and friends. It can have profound ramifications on the person's physical and emotional state, relationships, and career prospects, and it can lead to death if left untreated.
Please call our 24-Hour Helpline:0800 140 4690.
How Can I Enter a Drug and Alcohol Rehab in Uxbridge?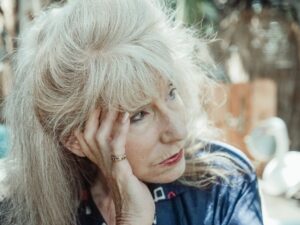 While the process of starting treatment in Uxbridge may seem daunting, Rehab Recovery is here to make the process as easy as it should be.
By dialling the number 0800 088 66 86, you will be greeted by an experienced and friendly trained admissions officer whose purpose is to help you navigate the process.
When in touch with the trained admissions officer, you will have the opportunity to ask as many questions as you like concerning your addiction, the admissions process, or the facilities available at rehab, for example.
When you're ready and with your consent, you can complete a health assessment in which you will provide the admissions officer details about your personal history, physical and mental health, addiction severity, personal requirements, and so on.
These will help design an addiction treatment programme which is specially tailored for you.
Please call our 24-Hour Helpline:0800 140 4690.
How Can I Get Someone Else to Seek Support in Uxbridge?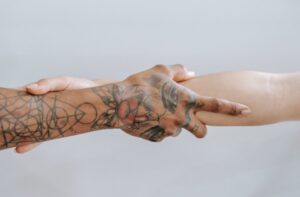 Sometimes, the person that contacts Rehab Recovery isn't the person that is suffering directly from addiction.
It is often the friend or family member of the addicted person who wishes that they would seek the support of a drug and alcohol rehab in Uxbridge.
While it is not possible to enter someone into a drug and alcohol rehab in Uxbridge without their consent, it is certainly possible to help guide them and encourage them to seek support. This can be done by staging an intervention in Uxbridge.
Interventions are effective because they are non-confrontational and help the addicted person understand how their addiction affects them and their close friends and family members.
An intervention can facilitate open and non-confrontational communication between the addicted person and family members to help them seek support.
Rehab Recovery can help subjects by assigning them an interventionist in Uxbridge.
A date and location in Uxbridge will be arranged to facilitate the intervention and encourage the addicted person to seek the support they require.
Community Reinforcement and Family Training, or CRAFT Intervention, is an example of a popular form of intervention because it places emphasis on the family of the addicted person.
It implements activities such as communication skills training, motivation building, safety training, and general family counselling in order to support the family.
Please call our 24-Hour Helpline:0800 140 4690.
How Long Do Patients Spend Undergoing Treatment in Uxbridge?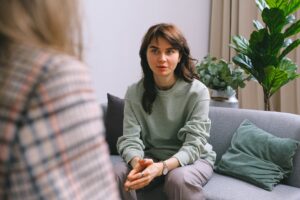 Typically, inpatients at a drug and alcohol rehab in Uxbridge are recommended to spend around 28 days in treatment. This gives them enough time to undergo detox, therapy and counselling, as well as relapse prevention planning strategies.
Outpatients may spend longer undergoing treatment in Uxbridge; however, they will have less of a commitment.
Outpatients can undergo standard outpatient programmes where they will need to commit a few hours per week attending sessions, or they can undergo intensive outpatient programmes where they will need to spend more time undergoing recovery.
Patients will also have the option to continue undergoing treatment through fellowship programmes such as Alcoholics Anonymous, Narcotics Anonymous, or SMART Recovery.
Aftercare treatment can come in the form of 12-Step Facilitation Therapy and Support sessions.
However, timeframes can differ between patients due to their unique variables. For example, some patients may relapse, which is often anticipated during the stages of recovery, whereas others may respond well to treatment.
Please call our 24-Hour Helpline:0800 140 4690.
Dual Diagnosis and Co-Occurring Disorders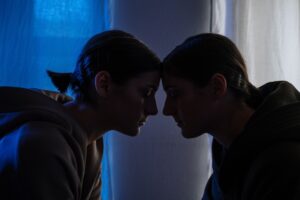 A report by the UK government discovered that around 59% of patients entering drug and alcohol rehab in 2020 need treatment for addiction and other mental health disorders.
There is a strong correlation between mental health issues and addiction. Mental health issues can lead to addiction, as can addiction leads to mental health issues.
It is important to treat these mental health issues in order to help the patient recover from their addiction.
A dual diagnosis will be made when a patient suffers from another mental health condition alongside addiction.
Then, a consultant psychiatrist will ensure that their drug and alcohol rehab in Uxbridge caters to their additional treatment needs and requirements in order to optimise their recovery.
Please call our 24-Hour Helpline:0800 140 4690.
Is Drug and Alcohol Addiction Treatment Available Through the NHS?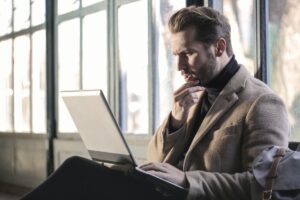 Not everyone can afford private addiction treatment. Drug and alcohol addiction treatment is also available through the NHS. However, this form of treatment will be more difficult than the traditional inpatient form of rehab.
If it is the free treatment you want, you can visit your local GP, who can refer you to a counsellor. You will then be able to receive counselling sessions free of charge for your addiction.
However, because it is free, it is in high demand. Patients can expect to undergo a waiting period of around eight weeks through the NHS.
Please call our 24-Hour Helpline:0800 140 4690.
Alcohol and Heroin Detox in Uxbridge (Medicated Detox)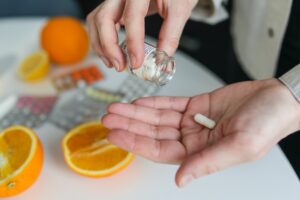 Patients suffering from a heroin or alcohol addiction might be required to undergo a medicated detox at their drug and alcohol rehab in Uxbridge.
This is because they are addicted to a physically addictive drug, which can present withdrawal symptoms such as seizures and can even lead to death if not treated correctly.
A medicated detox will last from around 7 to 10 days for inpatients. Here, they will stay in a safe and comfortable environment receiving prescribed medication from an addiction medicine physician to minimise their withdrawal symptoms.
An addiction physician is someone who is certified to provide comprehensive care to patients.
They will also receive 24/7 support from medical professionals who will be supervising the detox. Patients can be assured that their rehab facility will be occupied by competent and trained professionals to assist their recovery.
The assistance of medication, otherwise known as pharmacological intervention, is important for the recovery process of those suffering from addiction to heroin, alcohol, or any other physically addictive substance.
It ensures that they can overcome withdrawal symptoms safely before proceeding to undergo therapy to tackle cognitive and emotional issues.
There isn't one form of medication, but there are many which will be more fitting for different patients.
Medication can come in the form of benzodiazepines, a drug which is often prescribed to treat insomnia, anxiety, and seizures.
Other medications such as Subutex, which can minimise withdrawal symptoms, or Naltrexone, which prevents patients from relapsing, may be implemented during the medicated detox.
Following a successful medicated detox, inpatients will then proceed to undergo a range of therapy and counselling sessions implemented to help them overcome behavioural issues, negative thought processes, self-destructive habits, and so on.
Please call our 24-Hour Helpline:0800 140 4690.
Rehab for Cocaine, Cannabis, and Other Substances in Uxbridge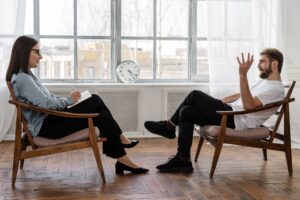 Cocaine and cannabis are examples of substances which are psychologically addictive rather than physically addictive.
The symptoms presented are very different to those presented by heroin, for example. Symptoms can come in the form of anxiety, paranoia, depression, and more.
Because of this, a medicated detox isn't necessary for patients suffering from this kind of addiction. Instead of undergoing this process, they can proceed to undergo therapy and counselling.
By spending more time on therapy and counselling sessions, they will have more time to overcome mental and emotional issues exacerbated by addiction.
Please call our 24-Hour Helpline:0800 140 4690.
An In-Depth Look at Therapy at a Rehab Facility in Uxbridge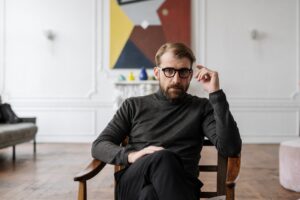 Similar to the medications presented during a medicated detox, there is a wide range of therapies available for patients.
Each form of therapy will use different methods to achieve the same objective – to improve the patient's overall wellbeing and equip them with the tools to overcome addiction and sustain recovery.
For example, some counselling sessions and therapy will be communication-based, with the objective of assisting the patient in openly discussing their thoughts and feelings with their counsellor.
Other forms of treatment may be more activity-based. Each has its own unique purpose to achieve the same objective , which is recovery.
Please call our 24-Hour Helpline:0800 140 4690.
Cognitive Behavioural Therapy & Dialectical Behavioural Therapy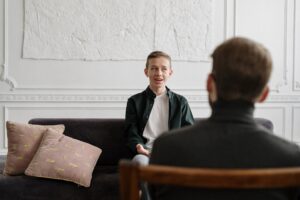 Cognitive Behavioural Therapy (CBT) is a fundamental form of therapy in any effective addiction treatment plan.
CBT is a communication-based form of therapy implemented to help the patient overcome negative behavioural patterns, cognitive distortions, and self-destructive tendencies.
CBT isn't exclusive to treating patients suffering from addiction. It is effective in treating a range of problems such as depression, anxiety disorders, eating disorders, marital problems, and much more. Its main principles are;
Psychological problems are rooted in negative ways of thinking
Psychological problems are rooted in unhelpful behaviour
Those suffering from psychological problems can adopt new and healthier habits in order to be more capable and effective in areas of life
Similarly, Dialectical Behavioural Therapy (DBT) aims to improve patients' wellbeing by helping them manage their thoughts.
However, DBT places more emphasis on the emotional side of the patient. By becoming more able to manage intense thoughts and feelings, patients will be more rational and composed when they face stressful situations in the future.
Please call our 24-Hour Helpline:0800 140 4690.
Motivational Interviewing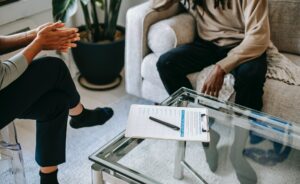 Another communication form of therapy, Motivational Interviewing, is based on the language of change. It is a goal-oriented style of therapy which aims to increase and sustain patients' intrinsic motivation.
A typical session of Motivational Interviewing will include a licensed counsellor and a patient discussing addiction in a one-on-one format.
The counsellor will ask questions in order to have the patient discuss their thoughts and feelings and why they want to recover. In turn, the patient will consolidate their objectives of recovery and become more motivated to achieve their goal.
Please call our 24-Hour Helpline:0800 140 4690.
Family Counselling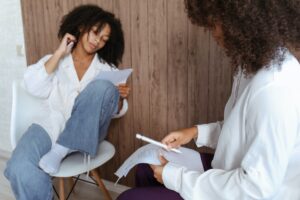 While it is the addicted person and not his or her family who is undergoing treatment at the rehab in Uxbridge, family counselling is essential to optimising and sustaining recovery.
Addiction has profound indirect effects on the family of the addicted person. This can come in the form of emotional problems, financial issues, relationship breakdown, and so on.
Family counselling offers a safe environment for them to openly communicate their thoughts and feelings while learning more about their loved one's addiction.
Not only does open communication reduce the stress and anxiety of family members, but it also helps to create a stronger support network for their loved ones.
Communication and relapse identification training can help them support their loved ones more effectively in the event of potential relapses.
Please call our 24-Hour Helpline:0800 140 4690.
Support Sessions & Group Therapy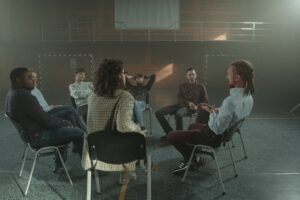 Support sessions and group therapy are also thought to be effective because the presence of other peers facilitates social reinforcement through peer-to-peer discussion.
Additionally, patients will have the chance to resonate with their peers by inspiring or being inspired by what they are all going through and how they are coping.
Support sessions will be structured in a way expected of a typical Alcoholics Anonymous meeting, where patients will sit in a circle and introduce themselves.
They then have the platform to discuss their positive or negative experiences surrounding addiction while the group is actively listening.
Holistic and Alternative Therapies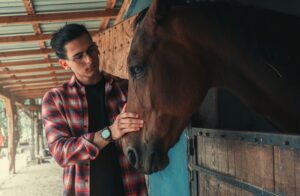 Holistic therapy is unique because it is all-encompassing rather than targeting particular symptoms of addiction. Instead, it aims to treat the mind, body, and spirit of the patient.
Patients who undergo holistic therapy experience a reduction in stress and anxiety and an increase in overall happiness.
Holistic therapy can come in the form of thrilling activities such as equine therapy, adventure therapy, or more relaxing activities such as yoga, mindfulness, aromatherapy, massages, and so on.
Due to the varied and diverse nature of holistic therapy activities, there is a form which will appeal to each patient.
Aftercare, Relapse Prevention & 12-Step Facilitation Therapy (TSF)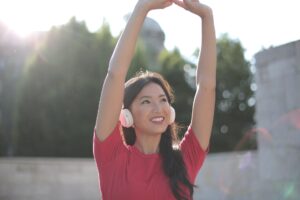 Patients will not be entirely independent following departure from their drug and alcohol rehab in Uxbridge.
They will continue to receive support from their rehab facility as well as other fellowship programmes such as Alcoholics Anonymous, Narcotics Anonymous, and SMART Recovery.
This will come in the form of an aftercare programme. Patients will still be able to attend support sessions at their rehab facility or local fellowship programme.
The listed fellowship programmes offer support sessions which can be attended in-person or online.
Patients will have also learned about relapse prevention planning strategies during their time at their rehab in Uxbridge.
Therapies such as CBT can help patients recognise relapse triggers, as can the method HALT (Hungry, Angry, Lonely, Tired), where patients learn to manage their own mental, emotional and physical needs in a healthy manner.
The 12-Step Facilitation Programme is another effective method in maintaining recovery for patients.
It is an active engagement strategy where patients will adopt new principles and methods in order to sustain their lifestyle of abstinence.
Some of the key principles include; acceptance, surrender, and active involvement, each of which helps optimise their recovery management.
Patients undergoing the programme will learn to accept that addiction is a chronic brain disease, and only abstinence can help overcome it.
Additionally, they will learn to take inventory in order to list what or who triggers positive or negative feelings, and they will learn to adopt the new structure provided by the fellowship programme.
Please call our 24-Hour Helpline:0800 140 4690.
References
[1] Adult Substance Misuse Treatment Statistics 2019 to 2020: Report https://www.gov.uk/government/statistics/substance-misuse-treatment-for-adults-statistics-2019-to-2020/adult-substance-misuse-treatment-statistics-2019-to-2020-report#:~:text=There%20were%20270%2C705%20adults%20in,132%2C210%20in%202018%20to%202019).
[2] Drug Misuse in England and Wales https://www.ons.gov.uk/peoplepopulationandcommunity/crimeandjustice/articles/drugmisuseinenglandandwales/yearendingmarch2020
[3] Alcohol Statistics: England https://researchbriefings.files.parliament.uk/documents/CBP-7626/CBP-7626.pdf
[4] Tackling Alcohol Misuse in London https://www.london.gov.uk/what-we-do/health/tackling-alcohol-misuse-london
[5] Community Reinforcement and Family Training (CRAFT) https://www.apa.org/pi/about/publications/caregivers/practice-settings/intervention/community-reinforcement
[6] Find Drug Treatment Services – NHS https://www.nhs.uk/Service-Search/other-services/Drug%20treatment%20services/LocationSearch/340
[7] What is an Addiction Medicine Physician? https://www.abam.net/what-is-an-addiction-medicine-physician-
[8] Cognitive Behavioural Therapy https://www.rehab-recovery.co.uk/addiction-treatments/cognitive-behavioural-therapy/
[9] What is Cognitive Behavioural Therapy? https://www.apa.org/ptsd-guideline/patients-and-families/cognitive-behavioral
[10] Family Addiction Counselling https://www.rehab-recovery.co.uk/addiction-treatments/family-therapy/
[11] Principles of Drug Addiction Treatment: A Research-Based Guide (2nd Ed.) https://books.google.co.th/books?id=mtMdJ3qqSnQC&printsec=frontcover&dq=addiction+treatment&hl=en&sa=X&ved=2ahUKEwiDlMP3zob3AhXiwjgGHYJtDZ8Q6AF6BAgDEAI#v=onepage&q=outpatient&f=false
[12] Mindfulness for Addiction Treatment https://www.rehab-recovery.co.uk/addiction-treatments/mindfulness/
[13] Alcoholics Anonymous https://www.aa.org/
[14] Narcotics Anonymous https://www.na.org/
[15] SMART Recovery https://www.smartrecovery.org/
[16] A Strategy to Prevent Relapse: Remember HALT
[17] 12-Step Facilitation Therapy https://nida.nih.gov/publications/principles-drug-addiction-treatment-research-based-guide-third-edition/evidence-based-approaches-to-drug-addiction-treatment/behavioral-therapies/12-step