Drug and Alcohol Rehab Nottinghamshire
Rehab Recovery offers you or your loved one a free helpline if you seek advice on attending a drug or alcohol treatment centre Nottinghamshire. When you contact Rehab Recovery, we carry out a telephone assessment so we may determine your needs.
Following the completion of this assessment, we may refer you to several rehab treatment centres in Nottinghamshire. We refer you to treatment centres that are best suited to your needs, and we equally avoid referring you to treatment centres that may not be suitable.
Rehab Recovery restricts referrals to only carefully vetted rehab treatment providers in Nottinghamshire.
At Rehab Recovery, we work with treatment centres that specialise in drug and alcohol addiction. The key benefit of our focus means you or your loved one are sent to a treatment provider that's most likely to secure your long-term recovery.
All of the treatment providers we work with within Nottinghamshire are Care Quality Commission (CQC) authorised. In addition, we carefully review each treatment centres annual CQC report to ensure the highest standards of treatment are upheld year on year.
Nottingham is a city that is renowned for its nightlife, and binge drinking culture is an integral part of that. Sadly, binge drinking deaths rose at a record rate during the pandemic.
In terms of drug abuse, a recent report from Public Health England revealed that the amount of crack and opiate users in Nottinghamshire was higher than in any other county in the East Midlands.
If you are worried about the drinking or substance abuse of yourself or someone that you know, it may be time to seek treatment at drug & alcohol rehab in Nottinghamshire.
At Rehab Recovery, our goal is to make it as straightforward as possible for you to get rehab treatment at a clinic that takes your specific needs into account.
We achieve this by way of a telephone consultation – once we get to know your situation better, we can make a recommendation on a quality private clinic near you.
Call our friendly team on 0800 088 6686 to start your recovery journey. We are happy to proceed at whatever pace you are comfortable with, and all calls to us are handled in strict confidence.
The disease model of addiction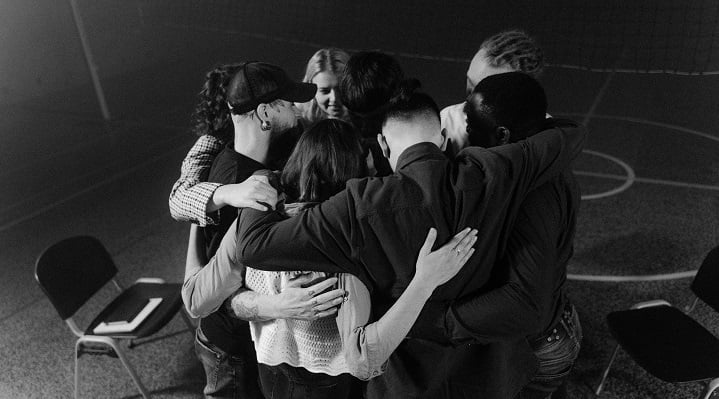 Addiction is a disease of mind and body, not a choice. It is also a condition that affects people from all backgrounds and different walks of life.
There is no shame in reaching out for help with addiction – quite the opposite. Acknowledging that you have a problem and seeking help requires a great deal of bravery and self-awareness.
We are here to make sure that anyone who needs help with addiction can get it without fear of being judged, getting into trouble, or feeling any sense of shame or inferiority.
Dual diagnosis at Nottinghamshire rehab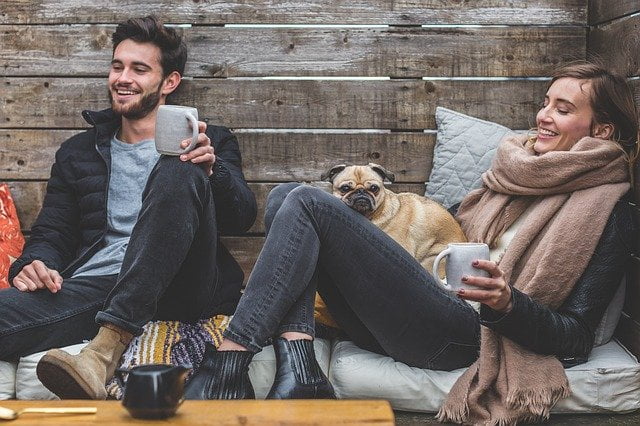 Addiction is not usually a condition that exists by itself – usually, there are other mental health issues that can exacerbate the person's condition and make their addiction even harder to manage.
Conditions of depression, anxiety, OCD, schizophrenia, or borderline personality disorder are hard enough to manage on their own, and even more so when they coexist with other disorders.
At drug & alcohol rehab Nottinghamshire, you will be looked after by an experienced and highly qualified mental health team, who can provide a diagnosis for conditions like these. Diagnosis of other conditions with addiction is called dual diagnosis.
Conditions like this can often go undetected and/or undiagnosed for years before the person gets help. It can be a great relief to get these problems sorted, and it will likely make the person's addiction much more manageable going forward.
The abstinence method of recovery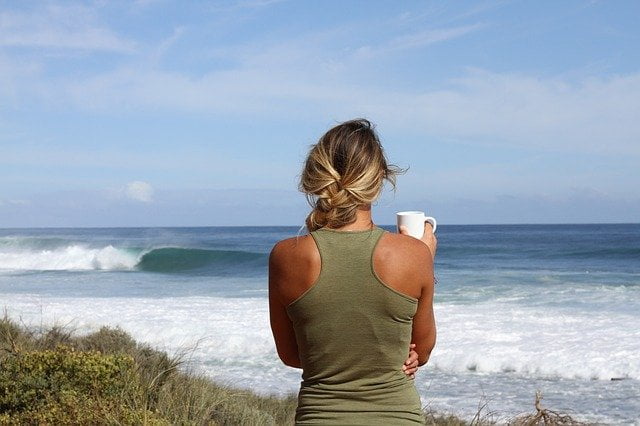 Using the abstinence method of recovery means that your ultimate goal in the journey is to achieve lifelong abstinence from the drug that you went to rehab for.
Some people who have been through rehab or recovery will try to convince themselves that it might be okay to go back to using 'occasionally' or using a lesser amount.
Sadly, this is just one way that the same problems can creep back into your life, and this will usually end up with the person back in full-blown addiction.
In order to minimise the chances of a relapse happening, it is best to aim for a model of complete abstinence going forward.
Start your recovery journey today by calling our expert team on 0800 088 66 86
Private Rehab vs. Public rehab treatment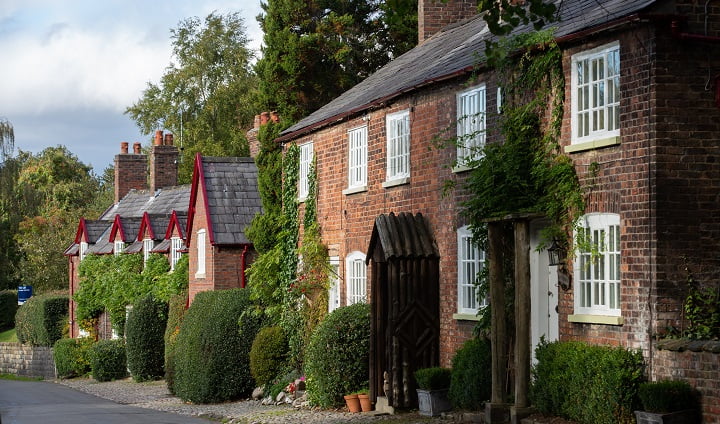 Rehab does not have to cost money – there is always the option of trying to get a place at a rehab clinic that is funded and operated by public bodies.
Going to a public clinic means that there is no cost involved to the patient. While this is obviously appealing, there are other factors to bear in mind.
You could be waiting for months before getting a place in a public rehab. This is not ideal, especially for those whose substance abuse level is severe.
With private rehab, you also have more control, both in terms of the type of clinic that you go to, and the type of care and accommodation that you get.
Although at Rehab Recovery we are in the business of referring to private clinics, we can also provide advice on how to pursue public rehab treatment.
Outpatient rehab vs. inpatient rehab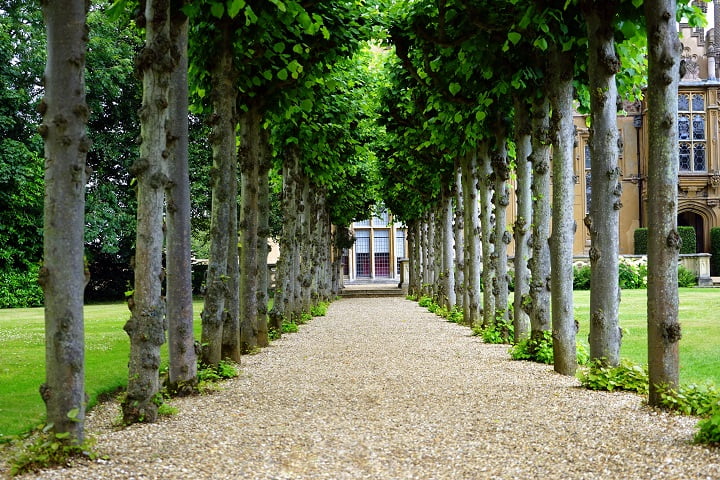 At some point during the consultation, most people ask us about their options in terms of making rehab more affordable.
One way of doing this is going through outpatient rehab, rather than staying at the clinic. This eliminates accommodation costs as part of your treatment.
Outpatient rehab is significantly cheaper, but it does come with its own set of complications. For one thing, you would need to allow for complications when travelling to the clinic, such as unreliable transport. This could interfere with your treatment.
There are also a number of eligibility criteria for outpatient treatment. For example, outpatient care would likely not be suitable for:
Anyone with significant mental health problems (debilitating anxiety, depression, OCD, etc.)
Persons who have tried and failed to get sober after multiple attempts at home detox and/or outpatient rehab
People who are known to commit violent acts or act aggressively towards loved ones when intoxicated
Those who have previously experienced Delirium tremens or alcoholic seizures
Anyone who suffers from Wernicke's encephalopathy
Anyone who identifies with any of the above would likely be more suited to an inpatient rehab experience, due to the level of risk involved.
Start your recovery journey today by calling our expert team on 0800 088 66 86
The process of rehab admission in Nottinghamshire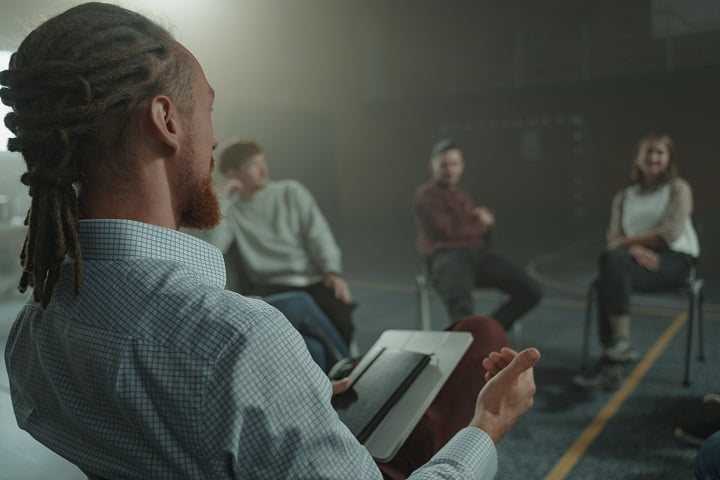 By going through Rehab Recovery's referral service, you can minimise the time it takes to get into a quality drug & alcohol rehab Nottinghamshire.
The first thing to do is call us when you're ready so that we can get started with your referral consultation.
This conversation involves us asking questions about your experiences with substance abuse and addiction, as well as the specifics of your current life circumstances.
We understand that these are personal matters, but we can assure you that we treat any information with strict confidence. We only ask this kind of question so that we can be sure to pick out the right clinic for you.
Once we have learned enough about you to make a decision, we can suggest a clinic within the Nottinghamshire area, and if you're satisfied, we can get you in there starting treatment very quickly.
Once you arrive at the clinic, you will be welcomed and further assessed by the clinical staff on site. Again, they do this so that they can plan out the best possible care plan for you.
Below are a few different methods of assessment that could be used – this will vary depending on which clinic you go to.
The ASAM criteria
The American Society of Addiction Medicine (ASAM), which was founded in 1954, provides its own set of guidelines for assessing new arrivals at rehab or other treatment centres.
Acute Intoxication and/or Withdrawal Potential – Exploring an individual's past and current experience of substance use and withdrawal
Biomedical conditions and considerations – Exploring a person's health history and current physical conditions
Emotional/Behavioural/Cognitive Conditions & Complications – Exploring an individual's thought patterns, emotional health, and mental health issues
Readiness and willingness to change – Assessing how prepared the person is to engage with the rest of the treatment programme
Relapse/continued use/continued problem potential – Exploring the individual's unique relationship with drug or alcohol relapse and/or their continued use or problems
Recovery/living environment – Considering how the person's living or recovery environment is helpful or harmful to their recovery process
This technique is often used in the context of rehab to assess incoming patients, their circumstances, and how likely they are to commit to the treatment process.
The DSM-5 Guidelines
The DSM-5 is the textbook published by the American Psychiatric Association that is used to identify, diagnose, and treat a comprehensive range of mental illnesses and disorders.
Substance abuse and addiction are one of the most common mental health problems experienced among the general population, and the DSM-5 has its own method of identifying substance abuse problems.
The DSM-5 method of substance abuse diagnosis features a range of symptoms within four different categories, as follows:
Impaired Control – Taking more of a substance than usual, or using more often than usual; wanting to reduce their overall intake but being unable to do so
Social Problems – A person dropping their usual responsibilities and relationships; giving up activities that they used to be passionate about; being unable or unwilling to complete basic day-to-day tasks
High-risk Use – Taking excessive risks in order to use, continuing to use despite knowing that they might have a problem
Physical Addiction/Dependence – Requiring more of the substance to get the same effect; having profound withdrawal symptoms when not using the substance
The DSM-5 provides a scoring system above, which indicates the severity of a person's substance abuse problem.
Whichever category your substance abuse problem falls into, you will be able to get help at drug & alcohol rehab Nottinghamshire.
The World Health Organisation's AUDIT test
AUDIT, an acronym for Alcohol Use Disorder Identification Test, is a methodology drawn up by the World Health Organisation to help a person understand the extent of their substance abuse.
The test is made up of a series of multiple-choice questions, along with a corresponding scoring system. You can take the test for yourself – just search 'AUDIT alcohol test' to fill it out online and check your results.
Start your recovery journey today by calling our expert team on 0800 088 66 86
When a drug & alcohol intervention is needed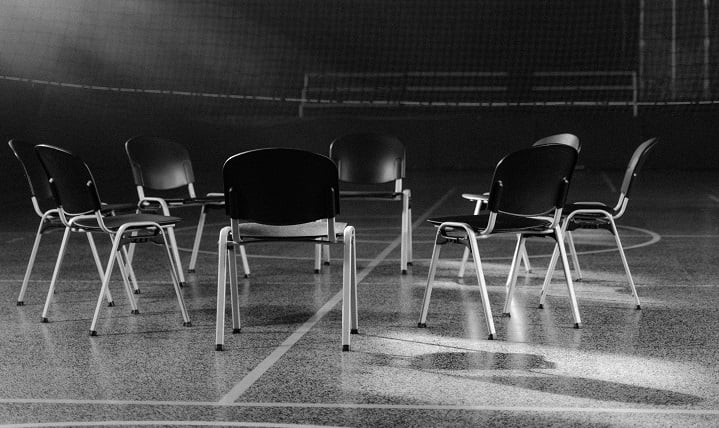 Addiction will only get worse as time goes on, which is why it is important for a person to get help as soon as possible – even if this requires others stepping in and pointing them in the right direction.
If someone you know is clearly inflicting harm to themselves or to others through their substance abuse, it is time to think about arranging an intervention for that person.
This can often be the best way to really get through to someone and make them see how much damage they are causing, and that they need help.
There are different ways of doing this, and each may vary in success depending on the person and how the intervention is handled by those involved.
Traditional intervention
The most common method of intervention is for friends and family to gather in a safe space with the person in addiction and explain to them, in a constructive and ordered fashion, how everyone has been affected.
This can often lead to the person becoming defensive and/or upset, which is why it is best to involve a professional intervention counsellor, who can make sure that what is being said is constructive and helpful.
CRAFT intervention
The CRAFT intervention method, which involves positive reinforcement from the addicted person's loved ones, is an alternative style of intervention that has grown in popularity in recent years.
Under CRAFT, which stands for Community Reinforcement and Family Training, loved ones are asked to encourage a person to make healthy choices by providing rewards for positive behaviour, such as staying off drugs or drinking for a period of time.
It is thought that this method could be more effective in treating people who have certain personality disorders, such as borderline personality disorder, which could make the criticism and anxiety of a traditional intervention unbearable for the person.
Whichever style of intervention you are thinking about setting up, Rehab Recovery can provide free advice on how to facilitate it.
Start your recovery journey today by calling our expert team on 0800 088 66 86
Tips for picking the right rehab Nottinghamshire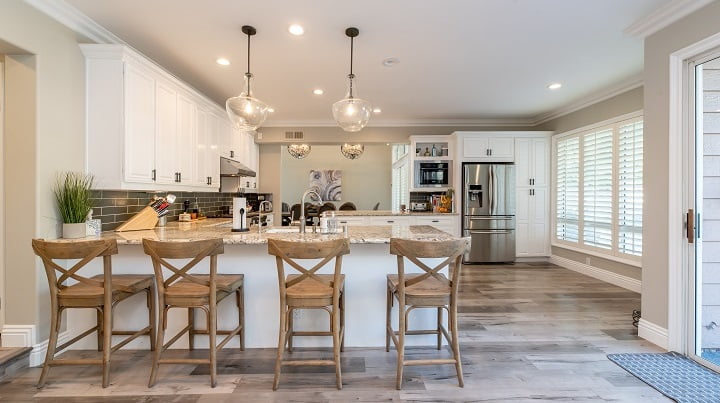 Some people prefer to go off and do their own research before picking out a clinic, which is perfectly fine.
If you would prefer to do things this way, here are some factors that you should take into account:
Affordability – Consider how affordable the clinic's treatment plans are compared to the going rate. You can also check if they have any finance options available.
Approachability – How friendly are the clinic's representatives when you speak with them over the phone? Does it sound like a team that you'd want to deal with?
Certifications – See what awards and certifications the clinic has been awarded, as well as check the credentials of the in-house staff members.
Reviews – It is likely that the clinic you are searching for online has reviews on Google or an equivalent. These reviews can offer a good level of insight into how the clinic operates.
Track record – Research how long the clinic has been in operation, and how many people they have treated in that time. Ideally, you should be going to a clinic that has been open for 20 years or more.
What is detox? Is it necessary for me?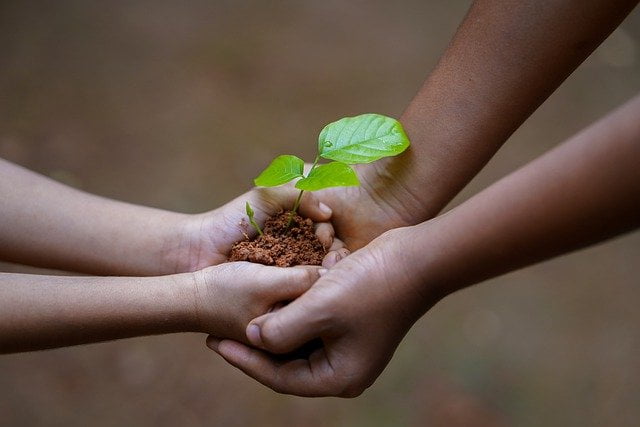 Detox is a term for a medical procedure that helps a person to withdraw safely from the substance that they have been using.
Detox minimises the person's chances of seizure, as well as makes their levels of pain and discomfort more bearable.
Detox is not necessary for all drugs, but for some substances, it is an essential part of the rehab process.
The types of drugs that require detox are:
Alcohol – In all of its forms, including beer, wine, and spirits
Benzodiazepines – This is a family of depressants often prescribed for anxiety, such as diazepam (Valium), alprazolam (Xanax), and flurazepam (Dalmane).
Heroin – Any and all forms of the drug, whether it is injected or smoked
Prescription opioids – Include hydrocodone (Vicodin), oxycodone (Percocet), codeine, and fentanyl
Many other types of widely used illicit drugs, such as cocaine, ecstasy, cannabis, and methamphetamine, do not require a medical detox. However, people addicted to these substances are still best treated within a rehab facility.
How long does rehab take?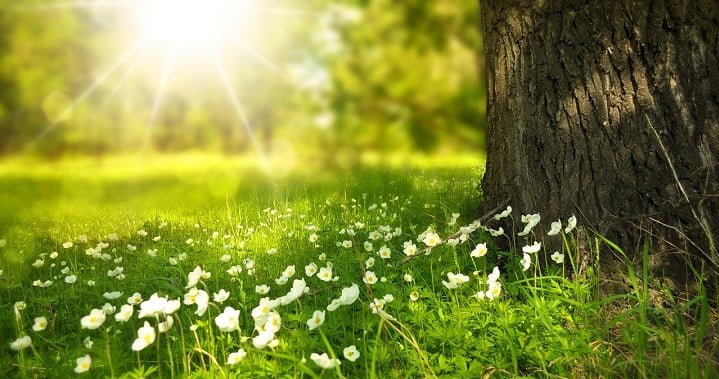 Your total amount of time in rehab will depend on whether you are going there just for detox, or you fulfil a full treatment programme, among other variables.
If just doing a detox, this will usually take between 7 and 10 days, although this can be slightly longer if there are medical complications. A full course of treatment, including detox, would usually last for 28 days.
In a very small minority of cases, patients can end up staying in rehab for up to 3 months. This is very rare, and usually only applicable in the case of extreme alcohol or opiate addiction.
Start your recovery journey today by calling our expert team on 0800 088 66 86
Rehab for Cocaine in Nottinghamshire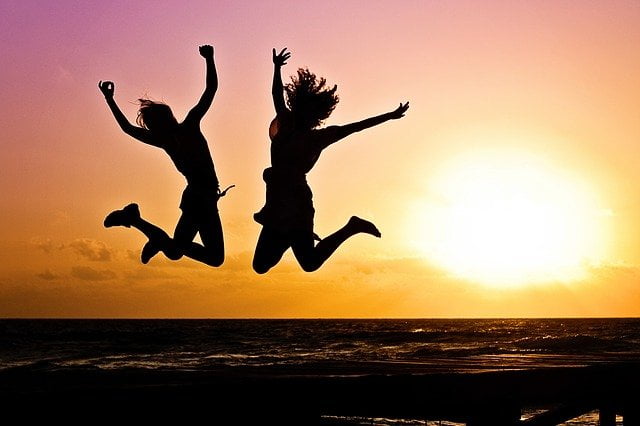 Cocaine has been an open secret of British nightlife for decades now, and it remains one of the most widely-used drugs in the country.
In the short term, cocaine makes users feel energetic, confident, and highly sociable. However, long-term use of the drug can cause intense depression, anxiety, and paranoia, not to mention a range of physical health problems.
Cocaine abuse can also make people aggressive, obnoxious, and violent, causing them to be very unpleasant people to be around. This can directly affect their social life, which in turn will have a further negative effect on their wellbeing.
If you are experiencing problems with cocaine abuse or addiction, we can help you to find treatment at an appropriate drug & alcohol rehab Nottinghamshire.
Cocaine rehab does not require detox, but you will benefit from a coordinated programme of intensive therapy and treatment. Once you have left rehab, you can look forward to a healthy and fulfilling future without cocaine.
Rehab for Heroin in Nottinghamshire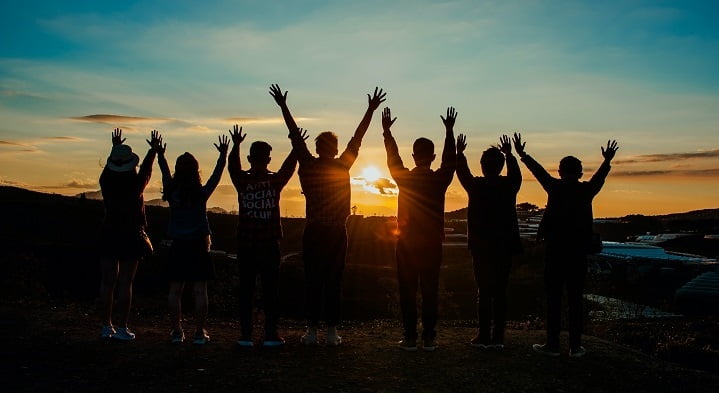 Although heroin is probably the most heavily stigmatised drug out there, use of the substance is widespread, and the problems it causes can tear communities apart.
Heroin is a potent and highly addictive opiate, with a set of withdrawal symptoms that can be unbearable. This is why users are so often compelled to steal and commit crimes in order to get more heroin.
Detox is an essential part of heroinwithdrawal – it is simply too dangerous to withdraw without assistance. The best place to go through this stage of treatment is at an inpatient rehab.
A full medical detox is the first part of heroin rehab treatment, and usually lasts for about 10 days  – after that, you can work on your problems through intensive therapy.
After learning more about addiction, yourself, and cravings management, you will be able to walk out of rehab as a person in recovery.
Staying off heroin will be a long-term battle and will not be easy, but with the right treatment and medication, as well as a personal commitment to your own recovery, it is very much possible.
Rehab for Cannabis in Nottinghamshire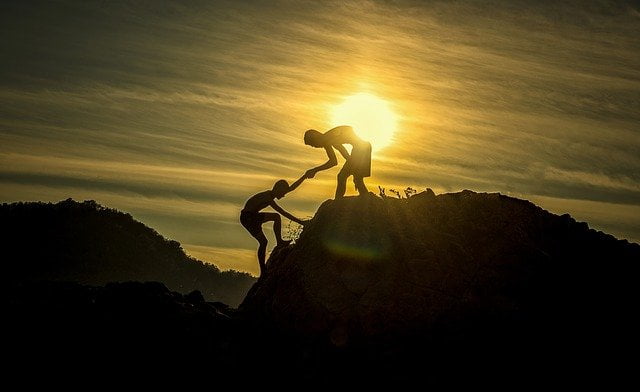 Cannabis is one of the most consumed substances in the UK, and although the drug is illegal, relatively few people are ever prosecuted for possession.
Unfortunately, cannabis is also the subject of a lot of myths around its usage. A lot of people claim that cannabis is harmless, or worse, that it has a range of health benefits.
Let us be clear – these are pseudoscientific myths. The truth is that cannabis can cause a great deal of harm, especially when it comes to a person's mental health and wellbeing.
Long-term cannabis use increases the likelihood that a person will develop depression, anxiety, and other mental health issues. If the person already has these conditions, cannabis use can make them much more difficult to deal with.
Cannabis addiction can be treated at rehab. Although detox is not required for cannabis, you can get help with every other aspect of cannabis addiction, and learn to modify your behaviour so that cannabis no longer rules your life.
Start your recovery journey today by calling our expert team on 0800 088 66 86
Relapse prevention strategies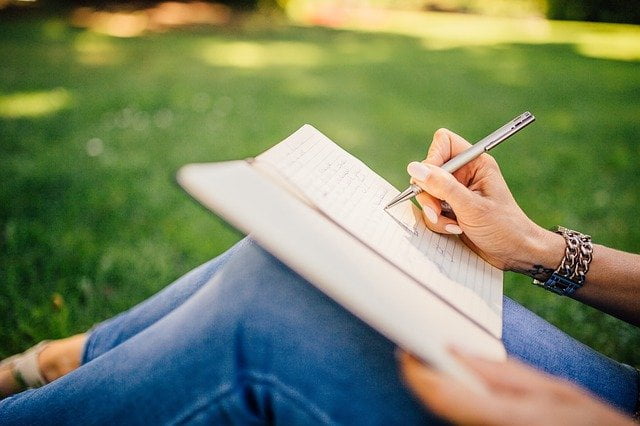 Relapse prevention planning is one of the last things that you will do at rehab, and also one of the most important tasks that you will complete.
It is important to recognise that it will be challenging going from rehab, which is a safe and controlled environment, into the outside world, which is relatively chaotic and unpredictable, especially in the midst of a pandemic.
As part of your plan, you will likely need to make a pledge to attend regular meetings, whether that is group therapy or individual counselling, in order to stay ahead of your addiction.
You will also be encouraged to stay away from certain places or situations that might endanger your sobriety – for example, staying out of bars or clubs, and staying away from people who use drugs.
Staying in recovery will require making some changes and sacrifices, but it is important to remember why you are doing this – your recovery and wellbeing is the most important thing.
The virtues of private addiction treatment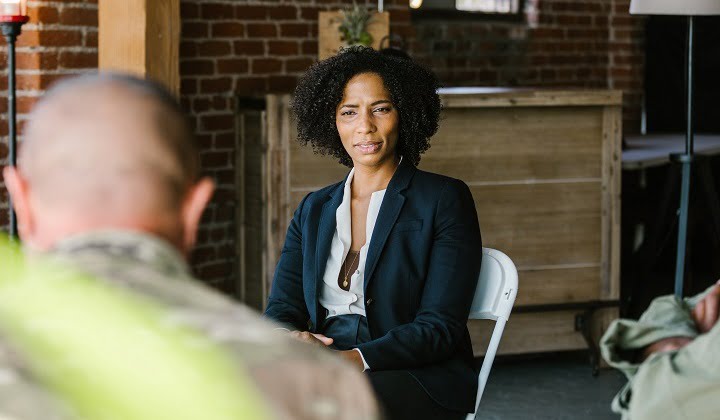 All of the treatment providers we work with within Nottinghamshire are private organisations. Although some offer statutory referrals, many require you to self-fund your treatment.
Since we work with several treatment providers, it's highly likely we will be able to offer you affordable treatment options.
If we cannot, we inform you of the various free services existing in Nottinghamshire. We endeavour to ensure that nobody seeking our help is left without assistance in one shape or another.
Over the last decade, the amount of Government funding available for professional addiction treatment has vastly decreased. Why? Because the Government has pursued an ideological policy of austerity since 2010.
Many in Government deem addiction as a 'self-inflicted' condition, and addiction treatment has arguably been the 'hardest hit' by budgetary reductions.
This translates into a country-wide lack of statutory options for people suffering from drug and alcohol addiction.
Private treatment providers have flourished in this environment. These providers cater to different budgets, however, the quality of treatment is largely standardised across different centres, regardless of the prices charged.
Expensive treatment typically means you will experience better accommodation, better food and better surroundings. However, the difference in treatment approaches is slight between inexpensive and expensive treatment providers.
This is largely due to the standard qualifications all therapists and counsellors must gain in order to offer you treatment.
Gaining access to treatments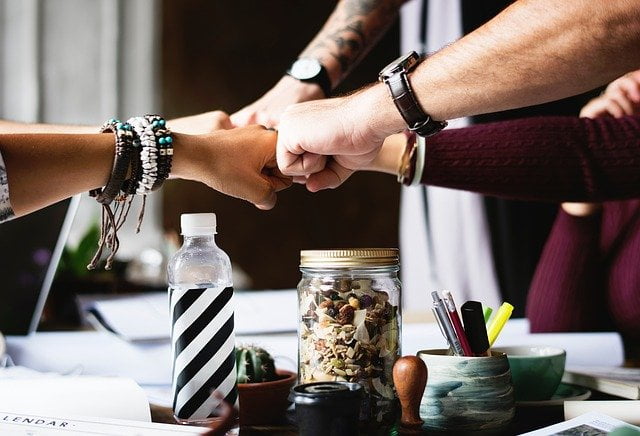 To gain access to private rehab treatment in Nottinghamshire, you must contact Rehab Recovery today. When you contact our advisors, we conduct a short but important assessment. Following the completion of this assessment, your details are passed to several treatment providers in Nottinghamshire that meet your needs.
You will then liaise with the admissions offers of these treatment providers. We shall also contact you to aid you in deciding upon which treatment provider to ultimately select.
When you have selected a treatment provider in Nottinghamshire, you will be given an admissions date. When you arrive for treatment, you will be subject to a thorough psychiatric assessment. You will be prescribed medication to treat withdrawal symptoms synonymous with the detoxification process.
Your detoxification lasts for around five days. Following detoxification, you begin a series of psychotherapeutic sessions that aim to treat the underlying causes of addiction. These causes are typically emotional and psychological in nature.
Start your recovery journey today by calling our expert team on 0800 088 66 86
Do You or a Loved One Require Rehab?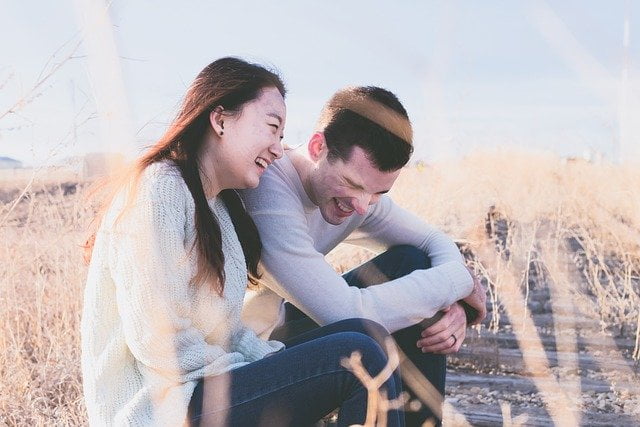 There are some significant signs that become apparent when a person is in need of medical intervention to help them overcome alcohol addiction.
They usually do not become visible to others until well past the point where they should be addressed, which means if you noticed some or all of these signs in yourself or a loved one. Medical intervention should be sought immediately.
Professional Intervention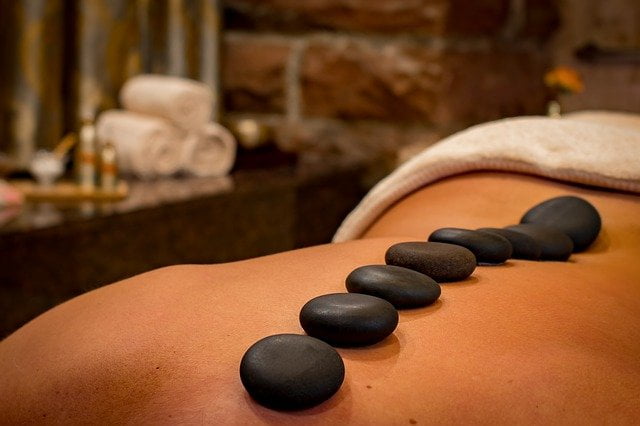 If you are searching for information to help a friend or family member, then you may have trouble convincing them to accept the help. One of the signs of severe alcohol dependence is the inability of the individual to recognise that they have a problem.
Lying to themselves and to others as a way to protect themselves from the consequences of excessive drinking is common.
There are various ways to get around this, but if you are scared for their physical or mental safety, then it might be prudent to reach out to a professional interventionist who does this for a living.
They will be able to help create a safe, positive way to express the need for rehabilitation treatment to the person experiencing substance abuse.
Behavioural and Physical Symptoms of Alcohol Dependence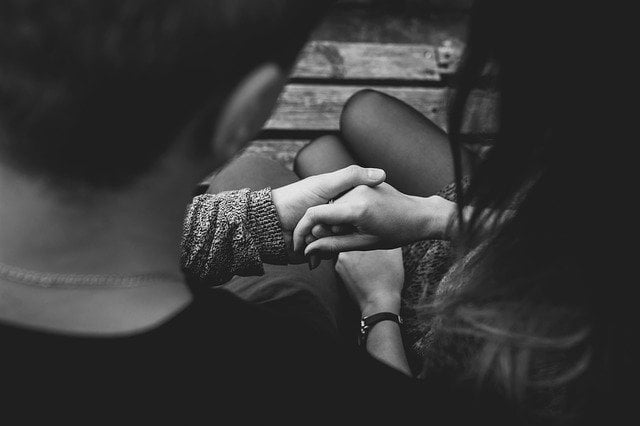 These symptoms may appear to various degrees determined by various factors. However, these all point toward serious dependency issues and should function as a red flag that indicates the need for professional intervention.
This is not an exhaustive list of signs and includes the most commonly seen:
Confusion and lack of coordination
Impaired thinking and instances of memory loss (including blackout drinking)
Inability to stop drinking or multiple instances of failing to remain sober despite your best efforts
Shirking work, school, and family responsibilities in order to drink
Constantly thinking about then next drink and lying in order to hide the severity of dependence
Unusually dangerous and risky behaviour (e.g., driving while drunk, etc.)
Withdrawal symptoms such as tremors, nausea, anxiety, and seizures take place if you stop drinking
Denial of the issue
High blood pressure
Start your recovery journey today by calling our expert team on 0800 088 66 86
Finding the Right Rehab Centre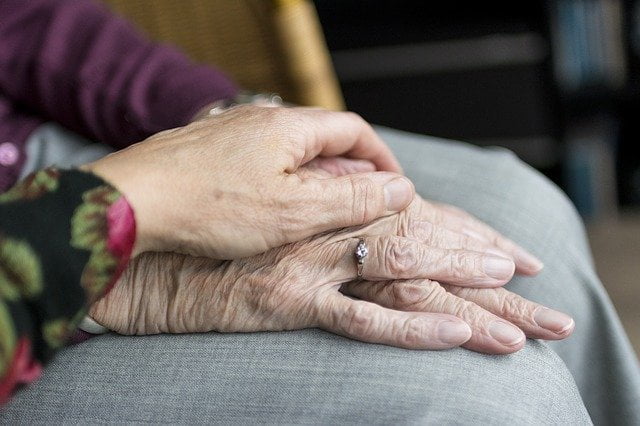 Each rehab centre has its own unique philosophical outlook on addiction and recovery. You want to make certain that where you choose to attend agrees with your personal views so that there will not be a roadblock of conflicting beliefs during treatment.
Any centre should gladly provide any information that you request when you inquire about their treatment goals, outcome reliability, and certifications of the medical team that you will be working with.
If you discover that the intake specialists are unwilling or unable to answer your questions satisfactorily, then it could be beneficial to choose a different facility.
What Questions to Ask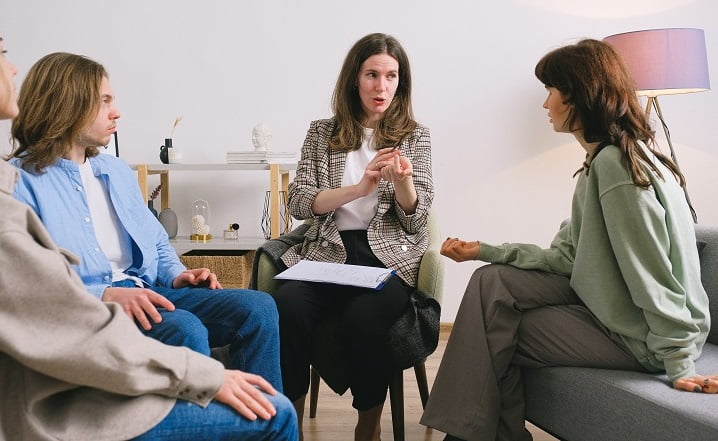 There are some essential questions you want to make sure you get clarification on before making a decision about which programme to attend.
These will help you winnow the options to ones that are going to give you the best chance at a full recovery:
What is the programme's goal? (e.g., full recovery, long-term sobriety, minimising symptoms, alleviating discomfort, etc.)
What treatments are used, and what is the scientific evidence to back up their use?
Will there be the use of addictive medications during withdrawal? If so, what types are generally prescribed?
What certifications do the programme leaders possess?
Is nutrition and introducing healthy eating going to be included in the treatment plan?
What insurances are accepted?
Can the length of stay be changed to accommodate any unforeseen eventualities during withdrawal?
Can your family visit? Are there family therapy options?
Will there be aftercare support available?
What items should be brought? What items should be avoided?
Start your recovery journey today by calling our expert team on 0800 088 66 86
The Cost of Alcohol Rehab Nottinghamshire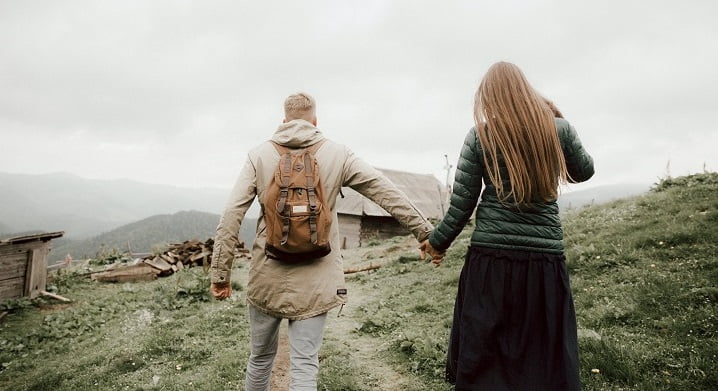 The average cost of alcohol rehab Nottinghamshire is the same as anywhere else in the country.
They have a weekly expense of between £1,500 and £3,000 though it can be significantly more or less depending on what features the programme offers, the length of stay, and how many complications result from withdrawal symptoms or co-occurring disorders.
The NHS is usually not willing to cover the cost of residential treatment for anyone except those suffering from extreme withdrawal symptoms. However, there are free treatment services in the area.
Free Treatment Options for Alcohol Rehab Nottinghamshire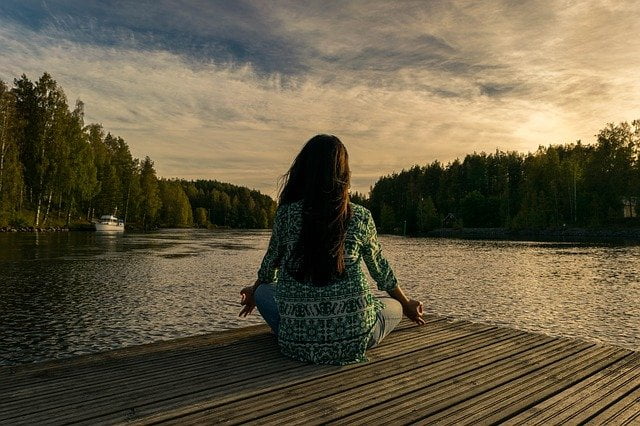 There are some free treatment options for alcohol rehab Nottinghamshire that are offered by the council and local community programmes.
You can find information on these services and contact information for them on the Nottinghamshire County Council website.
Due to COVID-19, the majority of their current support is provided through telehealth, although there are in-person opportunities for anyone experiencing intense withdrawal. [1]
 1. Psychological Counselling
There are free of charge counselling options for local individuals struggling with substance abuse. Unlike private residential therapy, where you will have a dedicated therapist in free treatment, it might be necessary to see various professionals as they become available.
This can set back recovery somewhat as it takes time to create a trusting rapport with counsellors. However, having anyone to speak with as you go through the difficulties of recovery will make a positive difference.
There is also often the chance of family therapy to help repair any broken or fragile relationships that may have been strained by the substance abuse. This is a very useful therapy option. Having loved ones there to encourage you through the process can make all the difference.
2. Alcoholics Anonymous
There are half a dozen AA meeting places within the Nottinghamshire area. You can find out more information on where they are and when they meet on the Council website and their affiliate wellness and health site. [2]
 3. Additional 12-Step Programmes
The 12-step programmes are not limited to Alcoholics Anonymous. If you have co-occurring disorders, there may be a 12-step meeting in your area for that secondary mental or physical issue.
Start your recovery journey today by calling our expert team on 0800 088 66 86
Advantages of Choosing a Private Alcohol Rehab Nottinghamshire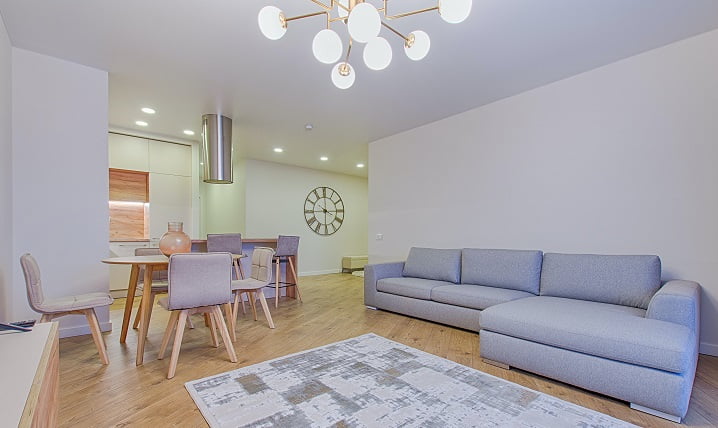 There are some pretty big differences between free alcohol rehab and private residential programmes.
The primary one is the fact that you will be set apart from your everyday life and the temptations and stressful situations that entail.
Instead of having to suffer through debilitating detox and withdrawal symptoms at home or at your local hospital, you will be in a caring centre that provides 24/7 medical supervision and opportunities to attend top-rated therapy.
What to Expect from Residential Treatments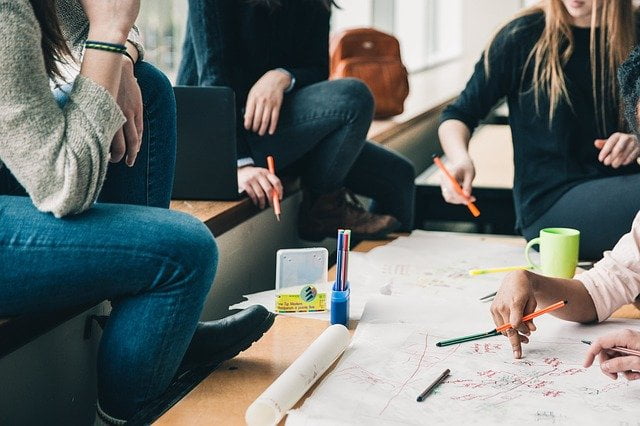 Not knowing what to expect can be stressful, but most rehabs have the same kind of therapies available to ensure that no matter what specific needs their residents have, they will be able to create individually tailored treatment plans.
This way, they can address everything possible while you are in a neutral environment away from possible triggers or outward stressors.
During the initial intake exam, you and members of your medical team will work together to figure out the best approach to your recovery, including which treatments should be included.
There are a few things that require mandatory attendance while in the programme, such as group sessions and one-on-one therapy. [3]
 1. Mental Therapy
12-Step philosophy
Dialectical behaviour therapy (DBT)
Motivational interviewing (MI)
 2. Physical and Holistic Treatments
Exercise (e.g., pilates, gym, running, swimming, etc.)
Meditation (e.g., yoga, breathing exercises, etc.)
Massage
 3. Additional Approaches
Equine-assisted therapy
Creative therapy (e.g., art, music, etc.)
Other animal-assisted therapy (e.g., trained therapy dog, personal pet, etc.)
Start your recovery journey today by calling our expert team on 0800 088 66 86
Aftercare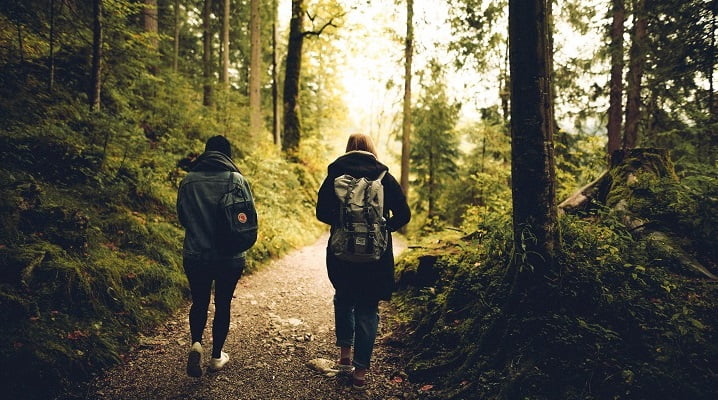 Once you are through the programme and are on your way towards full recovery, there will be a time of transition when you return to your family, life, and work.
This is a delicate period, and to successfully work through any cravings and old habits and thought patterns that will return.
You will need to ensure you have an aftercare plan in place. This usually involves one-on-one therapy and support groups (e.g., 12-step, self-help, etc).
Some residential treatment programmes will provide aftercare for a few months to a year. Medication is also sometimes included in aftercare if there are lingering long-term withdrawal complications or a dual diagnosis (e.g., depression, general anxiety, etc.).
Help once you leave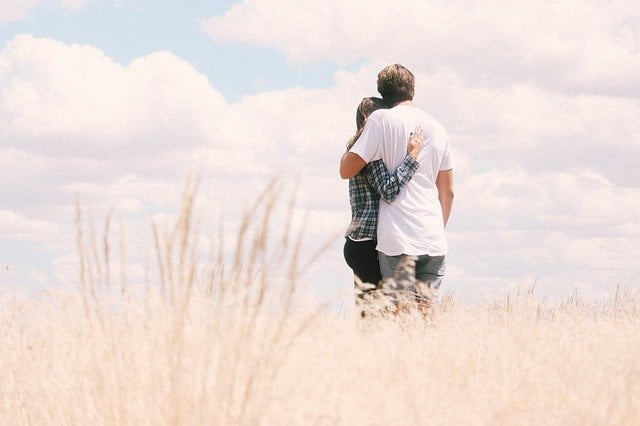 Each treatment provider we work with offers you an extensive aftercare programme.
This allows you to return to the treatment provider, usually at weekends for around six-to-twelve months following the completion of your residential treatment programme.
Aftercare is vital as it allows you to remain in recovery once you reach your initial recovery goals.
Start your recovery journey today by calling our expert team on 0800 088 66 86
Contact us today
If you would like to take back control and thus live your life without drug and alcohol addiction, why not contact Rehab Recovery today on 0800 088 66 86.
When you contact Rehab Recovery, all information you supply will be dealt with in the strictest confidence.
We also offer our drug and alcohol rehab services in a variety of locations across the UK, including Bristol, Devon, Cornwall, Somerset, Dorset, Bath, Cheltenham, Gloucester and more!
References
[1] https://www.nottinghamshire.gov.uk/care/health-and-wellbeing/drugs-and-alcohol-support
[2] https://yourhealthnotts.co.uk/