Drug and Alcohol Rehab in Richmond Upon Thames
In general, the term addiction refers to an individual's dependence on a specific substance or substances.
Due to addiction, this individual will continuously seek the substance, often requiring it in order to partake in daily activities or go about their day-to-day life.
When consumed over long periods of time, substances can often have significant impacts on the way that the brain produces specific chemicals.
With alcohol, serotonin is one of the hormones affected, meaning that individuals with long-term alcohol addiction are less likely to be able to produce this chemical naturally and therefore seek out the consumption of further alcohol to rectify this issue.
From 2018 to 2019, Richmond Upon Thames reported that there were over 250 adults with alcohol dependence living with children, showing the importance of seeking treatment for these types of disorders.
You can read more about the disease of addiction here.
Alcohol and drug addiction can affect any individual, from any demographic, meaning that seeking help as soon as possible is of utmost importance.
Get the help you need to beat addiction from rehab clinics in Richmond Upon Thames by calling us today on 0800 088 66 86
What does 'rehabilitation' mean?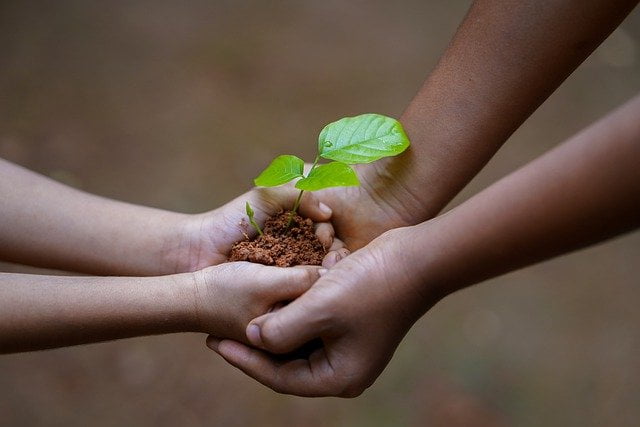 Addiction is not considered a 'choice' or 'moral failing' on behalf of the addiction sufferer – so the focus of rehab is always on returning agency to the patient.
When an individual is faced with the prospect of alcohol or drug addiction, either in themselves or in someone they know, then the thought of rehabilitation may be something that they have not considered before.
In fact, rehabilitation is an extremely complex process, requiring full commitment and engagement from the individual in order to be effective for them.
The term generally refers to the process of undergoing various addiction treatment programmes such as therapies and activities based around recovery, helping the individual to eventually live with their addiction and maintain long-term abstinence.
Experts have agreed that abstinence is far more effective than harm reduction or moderation management – as a result, that's what rehabs focus on.
Across drug and alcohol rehab in Richmond Upon Thames, and through any addiction treatment service provider in the UK, individuals can expect to follow the same three stages: detoxification, rehabilitation, and aftercare.
Following these stages in an engaged and motivated manner will ensure the greatest chances of success in terms of long-term recovery and abstinence.
Rehabs are very versatile, treating both behavioural addictions and physical dependences. Substance use disorders can fall into either of these categories.
The DSM-5 assessment enables healthcare providers to identify how severe your addiction is.
Private rehabs can also offer person-centered care, which is individually tailored to your situation, and not just a catch-all treatment.
Rehab can treat:
Experience the many benefits of a rehab centre and a new life of sobriety in Richmond Upon Thames for yourself by calling us on 0800 088 66 86
Holding interventions in Richmond Upon Thames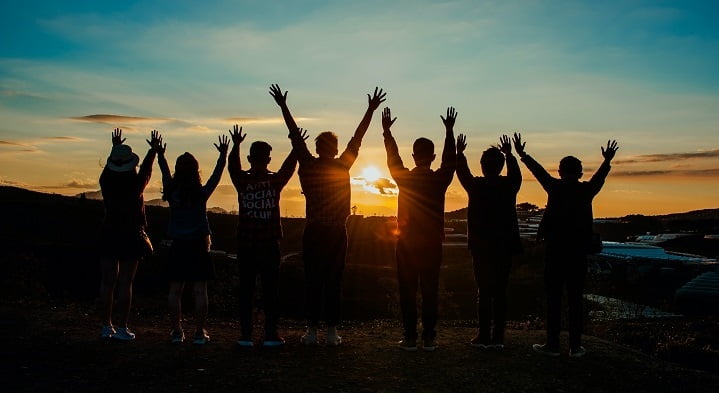 Often, before other rehab options are considered, it may be useful for some individuals and those close to them to take part in an intervention.
This technique is designed to increase communications between those suffering from addiction and those around them, focussing on understanding between the two parties and often being mediated by a counsellor or interventionist.
Though the traditional methods of intervention are sometimes cited as being confrontational and 'blaming' the individual, through drug and alcohol rehab in Richmond Upon Thames it is likely that a more modern or newer approach will be taken.
For example, in the Community Reinforcement And Family Training (CRAFT) approach, individuals are encouraged to share their individual views of the individual addiction but in a far more invitational approach.
When used correctly, CRAFT interventions can have a success rate of around 75% in terms of encouraging the individual to seek further help.
Interventions are not always appropriate for every case but understanding and implementing them correctly is one of the best ways to ensure a suitable rehab decision is made.
Make sure that your loved one gets the help they need from rehab in Richmond Upon Thames by giving our team a call on 0800 088 66 86
How much does rehab cost in Richmond Upon Thames?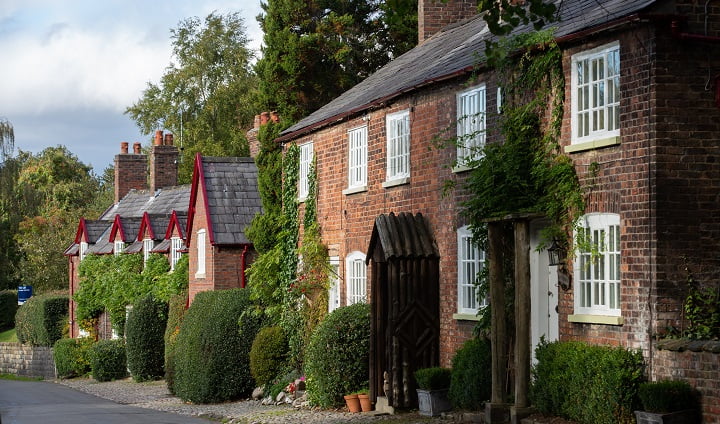 Unfortunately, there is no set cost to rehab; every individual experiences addiction differently and therefore the same can be said for their treatment.
However, there are a few different factors that may have more of an influence on the cost that is not considered by many.
Though most individuals will think that the duration and severity of their addiction will have the greatest influence on overall cost, this is only half of the story.
For example, the type of accommodation that an individual chooses when entering rehab can have one of the greatest influences on the final cost of rehab in Richmond Upon Thames.
Consider the following outlines:
Multiple-occupancy rooms – this is where individuals will reside with other patients and therefore the cost of upkeep and supervision is split between a number of people. For the recommended 28-day stay, individuals may expect to pay around £6,000 or around £3,000 for a 10-day detox session.
Single-occupancy rooms – this is where the individual will reside privately, in a room for one person. This incurs a greater cost as this type of room relatively requires more upkeep. Because of this, a 28-day stay can cost upwards of £10,000 or around £4,500 for a 10-day detox.
Please take into account other factors such as insurance that may affect the overall cost and bear in mind that these are averages at the time of writing.
To discover how much your stay at a rehab in Richmond Upon Thames is likely to cost, give our team a call today on 0800 088 66 86
Is drug and alcohol rehab available through the NHS in Richmond Upon Thames?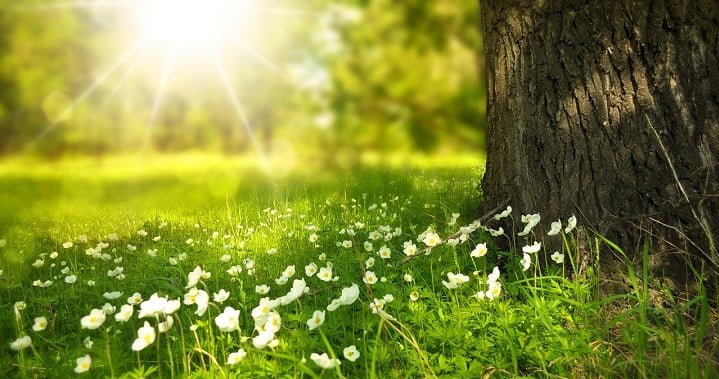 The NHS (National Health Service) is a publicly funded service, meaning that it relies on the government for the majority of its budget.
Because of the cost of rehab services through this service, accessing appropriate care can be difficult.
Although some types of treatment are available through the NHS such as addiction counselling and other therapies, it is rare to be admitted to residential centres – the proven most effective method of rehab – due to the cost this incurs on the NHS services.
However, there are some ways that individuals can raise these funds through alternative methods.
Sometimes, individuals who appeal to local councils within Richmond Upon Thames are able to secure funding, either through the council themselves or through local crowdfunding in support of the individual struggling with addiction.
Several free, NHS-run and NHS Foundation Trust recovery services operate in and near Richmond-upon-Thames, including:
1. Richmond CAMHS
Address: Child and Family Consultation Clinic, Barnes Hospital, Barnes, SW14 8SU
Telephone: 020 3513 5000
Website: https://www.swlstg.nhs.uk/our-services/find-a-service/service/richmond-camhs
2. NHS Richmond Wellbeing Service
Address: St Johns Health Centre, Oak Ln, Twickenham TW1 3PA
Telephone: 020 3513 4455
Website: https://richmondwellbeingservice.nhs.uk/
3. Richmond Fellowship
Address: Hilary House, 7 London Rd, Elworth, Sandbach, CW11 3BB
Telephone: 020 7697 3300
Website: https://www.richmondfellowship.org.uk/
4. Addiction Support and Care Charity
Address: 233 Lower Mortlake Road, Richmond, TW9 2LL
Telephone: 020 8940 1160
Website: https://asca.org.uk/
Change Grow Live are an alcohol and substance abuse charity offering free support across the UK.
For help using the NHS to access addiction treatment services in Richmond Upon Thames, call us today on 0800 088 66 86
How long will I be at rehab in Richmond Upon Thames?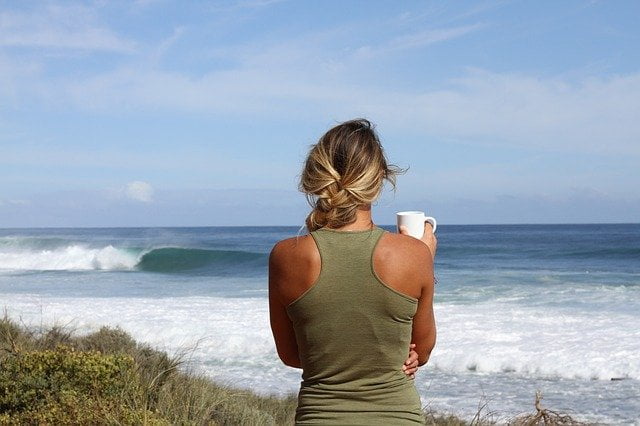 As with the cost of rehab, there is no set duration to rehabilitation in Richmond Upon Thames.
Many factors, such as the individual's history of addiction, current physical condition, living situation, and mental health, will all come into play when determining how long an individual may be in rehab.
These factors are identified and assessed during an initial examination before entering rehab to ensure the most appropriate choices can be made. An estimate of the duration of rehab may be made at this time.
In general, Rehab Recovery will usually recommend a 28-day stay in a residential centre. This is the amount of time suggested as it allows individuals to settle into life within a dedicated centre as well as engage with various addiction treatments and programmes.
The shortest amount of time spent in a rehab centre may be as little as 7-10 days, though this is solely for an alcohol or drug detox session and will, again, vary based on a number of individual factors.
To learn how long your stay at a drug and alcohol rehab clinic in Richmond Upon Thames is likely to last, call us today on 0800 088 66 86
Comparing NHS treatment to private residential rehab in Richmond Upon Thames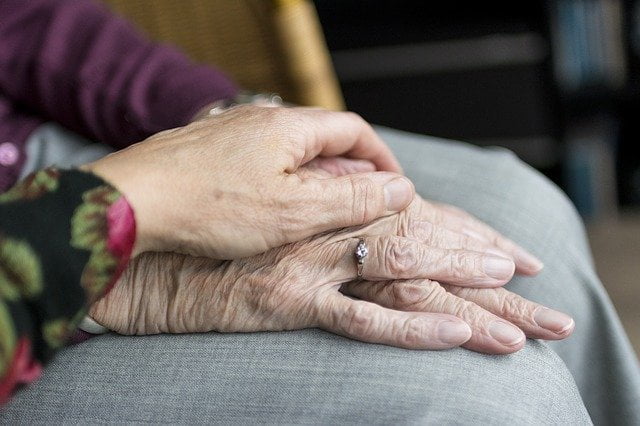 Professionally supported drug and alcohol rehab is one of the best ways to recover from addiction.
Though briefly mentioned in previous paragraphs, it is important to consider the differences between NHS (or other council-funded) treatments and private residential care.
The key differences, including both benefits and drawbacks, are described below:
Council-funded treatments – this is often the first port of call for individuals seeking rehabilitative care. Attending local and convenient doctors' surgeries or GPs is a great option for many, though the care received through these sources may not always be consistent. Due to the popularity of this system, individuals can often face lengthy waiting lists and/or be put in contact with different specialists for every meeting, making regular and consistent progress extremely difficult.
Private residential care – perhaps the more stereotypical of the two, private residential care has been shown to be the most effective form of rehabilitative treatment due to its specialisation and tailor-made approach to care. Run by addiction specialists and experts in the field, individuals will have access to 24/7 care whilst in a rehab centre. For some, the only drawback may be the cost (this is covered in the previous paragraphs), but it is important to view rehab as an investment going into the future.
Need help choosing between public and private rehab in Richmond Upon Thames? Talk it over with our expert team on 0800 088 66 86
Choosing between inpatient and outpatient treatment in Richmond Upon Thames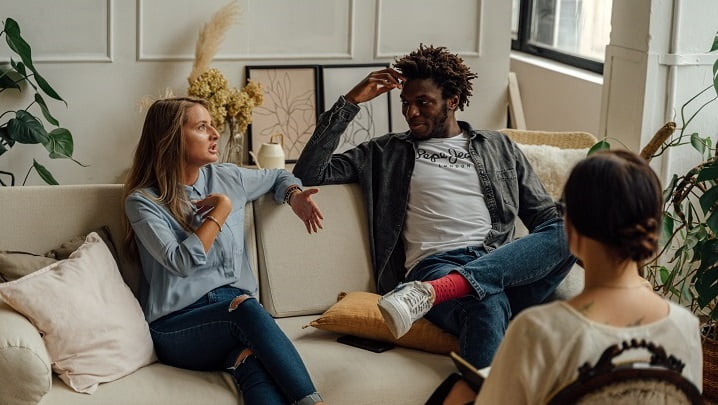 One of the first decisions individuals can make when considering rehabilitative care is whether they will undergo treatment in a dedicated centre or from their local area of Richmond Upon Thames – in short, inpatient or outpatient rehab.
Outpatient care, often undertaken whilst remaining at home or in the local area, refers to the individual's attendance at different alcohol and drug addiction treatment programmes, such as attending addiction counselling.
In general, this type of treatment is recommended for those with a shorter history of addiction as well as those for whom residential care may not be suitable or appropriate.
On the other hand, individuals may consider inpatient care.
This is the most effective form of rehabilitative care, referring to treatments undertaken whilst staying full-time in a residential rehab centre.
Though many of the treatments may be available through outpatient care, inpatient care is far more regular and consistent, often making up a large part of everyday life within the centre.
This is generally the most recommended option for all individuals struggling with addiction, though it is especially suitable for those with a long history of addiction or those with a severe addiction disorder.
If you would like to learn more about inpatient and outpatient care in Richmond Upon Thames, call us today on 0800 088 66 86
Alcohol detox and alcohol rehab in Richmond Upon Thames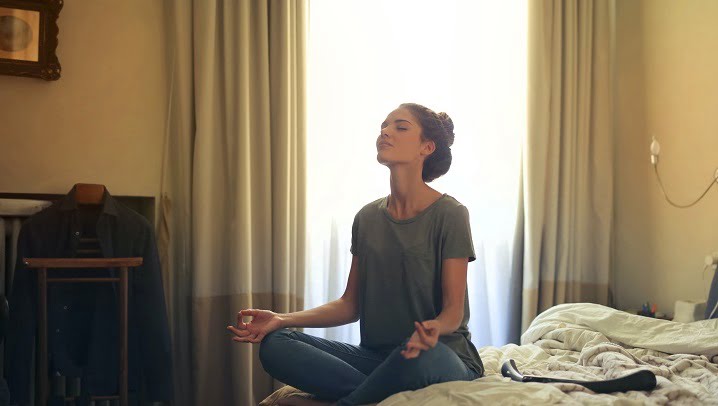 With alcohol addictions, special care must be drawn towards the detoxification procedure and following treatments.
This is due to the fact that alcohol is a physically addictive drug and individuals can risk death when withdrawing if not properly managed or monitored.
During alcohol withdrawal, individuals may experience severe symptoms such as:
Increased sweating
Insomnia
Alcoholic seizures
It is always recommended to be supervised during this stage.
In some cases, it may be suitable to implement pharmacological interventions such as the administration of prescription drugs like Chlordiazepoxide (Librium).
This is known to reduce the negative physical alcohol withdrawal symptoms that an individual may experience, allowing them to focus more on the future of their rehabilitation and their recovery in general.
When using this method, it is always recommended to follow this course of treatment with further psychological therapies in order to combat the further mental health effects that alcohol addiction can have.
Overcome alcohol addiction once and for all with the help of a rehab in Richmond Upon Thames – call us today on 0800 088 66 86
Cocaine rehab in Richmond Upon Thames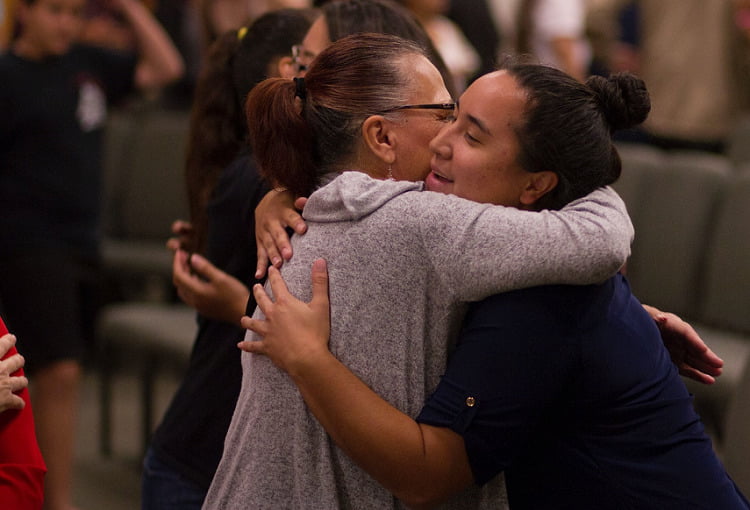 Cocaine is a powerful stimulant, having a range of physical and psychological effects when consumed. Most notably are the changes in behaviour that an individual may display.
This can often make it easier for those around them to identify and begin treating the problem within Richmond Upon Thames.
In the long-term, cocaine addiction, cocaine dependence or crack cocaine can have severe psychological effects, increasing the likelihood of developing or worsening a mental health condition such as anxiety, depression or paranoia.
In the case of long-term cocaine addictions, individuals can suffer from a psychological crash. However, unlike alcohol, cocaine is not a physically addictive drug, meaning that although your withdrawal should be supervised, a cocaine detox is not necessary.
Because of this, focus can be drawn towards future rehabilitative treatments such as individual or group counselling as well as other holistic treatments designed to promote long-term abstinence through reward schemes and other methods.
Overcome cocaine addiction once and for all with the help of a rehab in Richmond Upon Thames – call us today on 0800 088 66 86
Heroin rehab in Richmond Upon Thames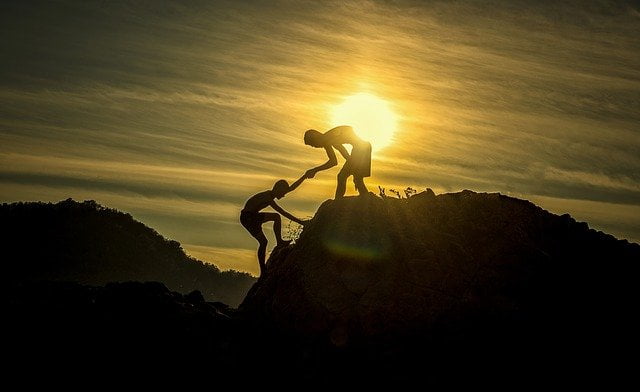 Heroin is another extremely addictive drug, being a problem not only just in Richmond Upon Thames but a worldwide one.
When consumed, heroin provides the user with extreme short-term highs, making them seek more and more to get the same effects as the first few times.
Methods of consumption can also make this a far more dangerous drug due to the use of unhygienic needles and other administration methods.
When progressing through heroin detox and withdrawal, it is often recommended to transition to a substitute prescription drug such as methadone due to the physically addictive nature of the drug.
Buprenorphine and methadone are drugs used for heroin detox, which make unpleasant heroin withdrawal symptoms easier to handle.
If an individual simply goes 'cold turkey' then the effects, like with alcohol, can be life-threatening.
Individuals are often encouraged to take up further rehabilitative treatments, especially those focusing on mental health and the psychological effects of long-term heroin addiction.
Overcome heroin addiction once and for all with the help of a rehab clinic in Richmond Upon Thames – call us today on 0800 088 66 86
Cannabis rehab in Richmond Upon Thames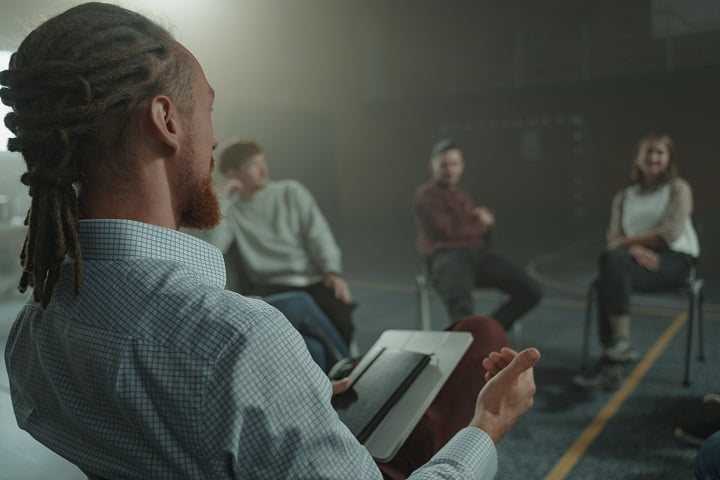 Richmond Upon Thames has a strong focus on cannabis usage, understanding the links between tobacco and cannabis usage, making it one of the keys focuses within the area.
However, there is still much research being conducted into cannabis usage due to its variety of effects.
When consumed, every individual is likely to experience cannabis usage differently with the effects ranging between positive and negative.
Some individuals may experience mild euphoria or increased introspection, whereas others may feel increased paranoia and/or time and place perception changes.
Though there is no 'official' cannabis detox, it is important that the individual slowly cuts down on usage or stops consuming cannabis before they begin rehabilitative treatments. As with the other substances mentioned, this is in order for the individual to have a clearer focus on the rehab before them.
From here, individuals will then be able to undergo a variety of treatments, especially those relating to the psychological and mental health impacts that cannabis usage can have.
Beat your cannabis use disorder with the help of a rehab centre in Richmond Upon Thames – call us today on 0800 088 66 86
Alcohol Rehab in Richmond Upon Thames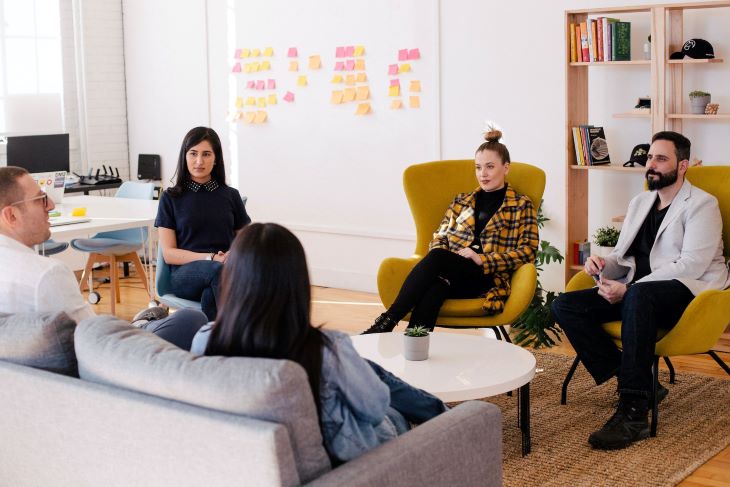 If alcohol has crept more and more into your life, you may be struggling with an alcohol addiction.
When addiction takes hold, you may find yourself needing a higher volume of alcohol to feel satisfied, or thinking about alcohol all the time.
You may have found yourself binge drinking – drinking excessive amounts in one go – or you may have slipped into drinking every day, even several times a day.
If you allow your dependency to worsen you can develop wernicke encephalopathy and alcoholic hepatitis.
The CAGE questionnaire is an Alcohol Use Disorders Identification Test. During an alcohol use examination, you'll be asked about your feelings about alcohol, how frequently and how much you drink.
Another diagnostic test is the American Society of Addiction Medicine's Patient Placement Criteria (ASAM Criteria), and these can determine how serious your addiction is.
If your addiction is found to be severe, you may need a medically-assisted detox in order to safely reduce alcohol from your system.
It's very dangerous to try to give up alone (this is called an alcohol detox), as you coulddevelop seizures, alcohol withdrawal syndrome, and Delirium Tremens.
Librium can help you withdraw by removing withdrawal symptoms and ensuring your body is safe during this process.
Al-Anon, The National Association for Children of Alcoholics, and Alateen offer free alcohol support if you need further guidance.
Types of therapy available in Richmond Upon Thames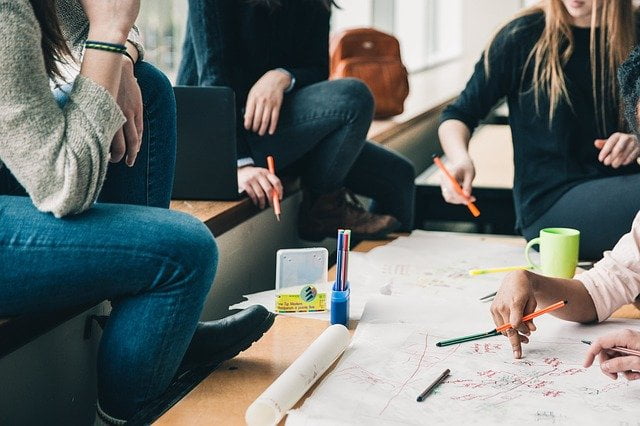 No two drug or alcohol addiction treatment programmes will be the same for any individual. Rehab Recovery understands that every individual will have different needs and requirements and that there is no set course of rehab treatments that every individual will respond to and engage well with.
However, there are some more common treatments that are shown to be generally effective against addiction and the range of effects that it may have.
The National Institute for Health and Care Excellence ensures rehabs and other healthcare providers meet regulated standards. This includes talking therapies and other treatments.
The most common of these treatments offered in Richmond Upon Thames are listed below:
Holistic Therapies (Art Therapy, Music Therapy, Meditation, Mindfulness, Acupuncture, Yoga, Nutritional Counselling, drama therapy, equine therapy, etc.)
Acceptance and Commitment Therapy
Rational Emotive Behavior Therapy
Eye Movement Desensitization and Reprocessing
12 Step groups (a spiritual approach, harnessing guidance from a higher power)
Experience any and all of these fantastic treatments at an alcohol and drug rehab clinic in Richmond Upon Thames by calling us today on 0800 088 66 86
Dual diagnosis at rehab in Richmond Upon Thames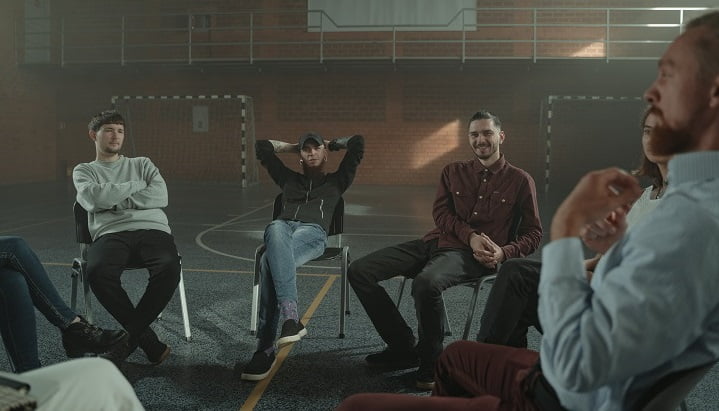 Addiction is often considered to be a by-product of underlying mental health conditions. When an individual is diagnosed with addiction, it is highly common that they will also be diagnosed with a mental health disorder as well.
Addictions can be coping mechanisms to deal with the following mental health conditions:
This is known as dual diagnosis and is a vital approach for all effective addiction treatment programmes.
Through Rehab Recovery, all suggestions made will follow this approach, forming a strong link between dual diagnosis and long-term effective recoveries.
Known as co-occurring disorders, treating both is an essential part of a full and effective recovery and should be sought at every stage and/or opportunity.
When you get to your chosen rehab in Richmond Upon Thames, you'll meet with a doctor or psychiatrist. They can conduct a psychiatric assessment to determine if you have any underlying mental health disorders.
Psychiatric treatment is available through private rehab, which focuses on your wellbeing and mental health.
You can get free wellbeing support from organisations like Mind UK, Young Minds, Rethink Mental Illness, Samaritans and Papyrus.
Find out how a rehab centre in Richmond Upon Thames will support your mental health by calling us today on 0800 088 66 86
How rehabs can help you prepare a relapse prevention plan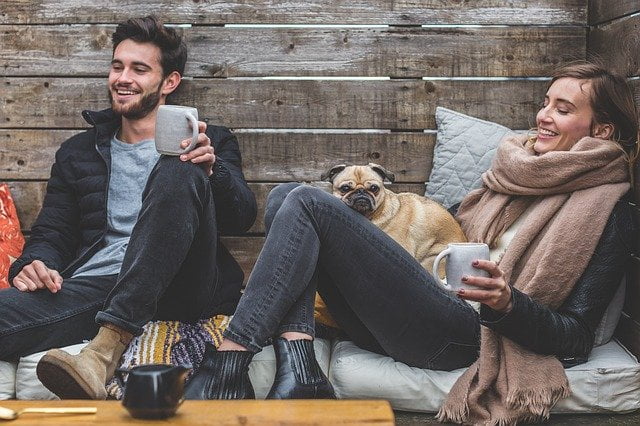 As an essential part of rehabilitation, individuals will be encouraged to create a relapse prevention plan whilst undergoing treatment in drug and alcohol rehab in Richmond Upon Thames.
This refers to the plan in place designed to assist in situations where relapse may be a risk to the individual.
Though relapse is not guaranteed for every individual, most rehab service providers will assist in creating a plan to combat the possibility of future relapses.
Often, just preparing for this situation can be enough to reduce the chances of it happening, as well as proving peace of mind for the individual after they leave their addiction treatment programme, either in a centre or through outpatient services.
As part of this plan, individuals are encouraged to include their triggers, cravings, and any contact numbers for their addiction recovery supervisor and/or addiction support network such as Alcoholics Anonymous.
In the case that a relapse may be a possibility, individuals will then have this plan available to them to help reduce the chances and encourage them to continue with their long-term abstinence.
Beat addiction once and for all at a rehab in Richmond Upon Thames by calling us today on 0800 088 66 86
Aftercare and further support after rehab in Richmond Upon Thames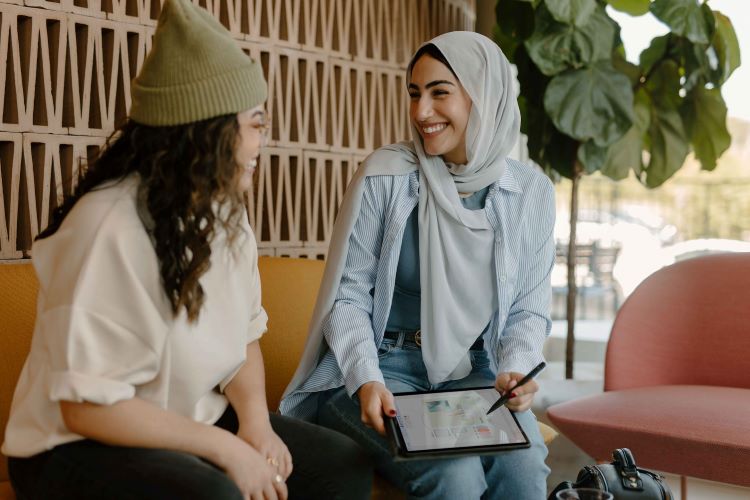 Most addiction service providers in Richmond Upon Thames, both inpatient and outpatient, will provide aftercare as the third stage of rehabilitation (following detox and following therapies/treatments).
Through residential rehab centres, this can be up to a year of additional care, though it is important to discuss this at the beginning of treatment to ensure the right type of care is provided.
After rehab, your relapse prevention plan will help you stay sober.
If you had a relationship with a loved one before entering rehab where you experienced codependency, you may benefit from maintaining some space and boundaries.
Sober living houses are a secure place where you can support and receive support from a community of people, away from any relapse triggers.
Often, aftercare refers to the contact with an addiction recovery supervisor as well as the recommendation or enrolment into addiction support networks such as Alcoholics Anonymous, Narcotics Anonymous, Cocaine Anonymous and SMART Recovery,
Though further support may be requested, such as the return to rehab if needed, the aftercare support systems are often highly effective, also reducing the chances of rehab and promoting a greater lifestyle for those undergoing long-term recovery.
Match your stay at a rehab clinic in Richmond Upon Thames with an equally effective aftercare plan by calling us today on 0800 088 66 86
Get Help Today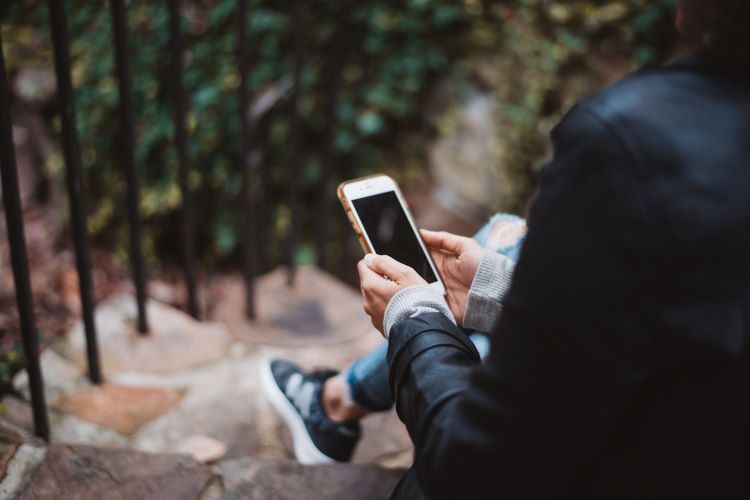 If you are struggling with drug or alcohol addiction in Richmond Upon Thames, call Rehab Recovery for free today on 0800 088 66 86 and kickstart your recovery.
We can help you begin the recovery process immediately and find a suitable rehab clinic to meet your unique requirements.
Every rehab in England and Wales that we work with is vetted by the Care Quality Commission.
We also offer our rehab services across a variety of locations across London, including in Barnet, Beckenham, Bexley, Brent Cross, Bromley, Camden, Croydon, Ealing, Enfield, Hackney, Hammersmith, Haringey, Harlow, Harrow, Islington, Lambeth, Lewisham, Merton, Newham, Orpington, Redbridge, Romford, Sevenoaks, Southwark, Tottenham, Twickenham, Uxbridge, Wandsworth, Watford, Westminster.