Drug and Alcohol Rehab in Croydon
Drug and alcohol abuse is a challenge that tens of thousands of people across the UK struggle with.
As an addiction worsens and turns into dependence, this only gets harder.
However, thanks to the tireless work of scientists and addiction experts, getting help is now easier than ever.
If you're living in Croydon and need help today, we are here to help.
Addiction Statistics In Croydon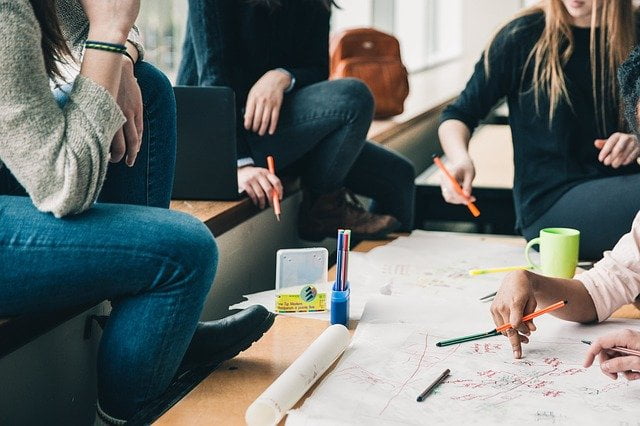 In recent years, Croydon, like many areas of the UK, has found itself in the middle of a substance abuse epidemic.
Figures from the Office for National Statistics showed that there were around 10 drug-related deaths recorded in Croydon during 2020.
Whilst this was down from the year before, drug and alcohol abuse are still a very serious issue with many residents unable to access the care and treatment they deserve.
Cuts to free addiction treatment services mean that thousands of people each year are missing out on specialist care
8 out of 9 regions in England have suffered extreme reductions in funding since the year 2014, including London.
If you are searching for drug and alcohol rehab in Croydon, contact our team today.
The Disease Model Of Addiction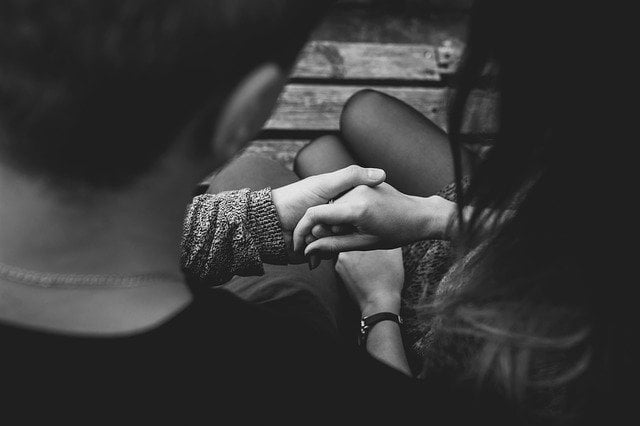 The disease model of addiction refers to addiction as a disease that spans a person's life.
The model proposes that addiction is caused by a range of genetic, biological, environmental and neurological sources.
It also suggests that those with substance use disorders are unable to stop their use until they have access to the correct forms of treatment i.e., residential rehab or an outpatient programme.
Regular drug abuse changes the way the brain works. Over time, drug abuse causes the user to exhibit little self-control.
Because of this, the disease model of addiction suggests that addiction is not due to a moral failing and thus aims to reduce stigma.
Whilst this model is adopted by many addiction specialists and researchers, it has fallen under criticism for referring to those with substance use disorders as addicts.
This can contribute to the stigma surrounding addiction as labels infer that those with drug and alcohol issues are defined solely by their addiction.
What Is A Dual Diagnosis?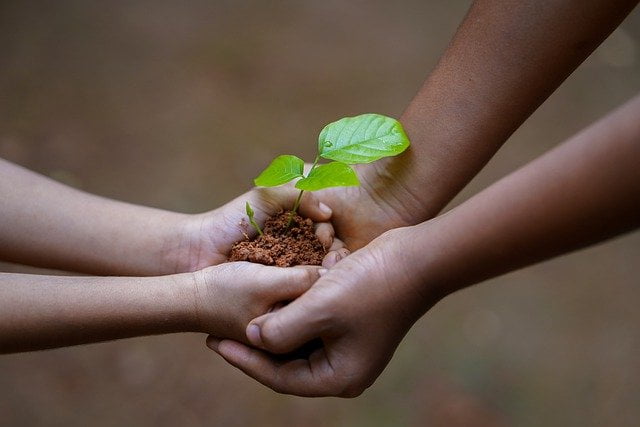 Dual diagnosis is the term used to refer to patients who display signs of both a substance use disorder and a mental health disorder.
It is also referred to as a co-occurring disorder.
The most commonly diagnosed mental health disorders in relation to substance use are:
Schizophrenia
Post-Traumatic Stress Disorder
If you have a dual diagnosis, you may find the lack of support available through NHS services disheartening.
Fortunately, at Rehab Recovery we work with private treatment providers who offer a wide range of dual diagnosis addiction treatment programmes across the UK and abroad.
Many people who abuse drugs or alcohol do so as a coping mechanism, though this is neither a long-term nor a healthy solution.
Continued drug abuse can also cause previous or genetic issues to resurface.
If you are interested in finding out more about dual diagnosis treatment, contact our friendly team today.
The Importance Of Abstinence In Recovery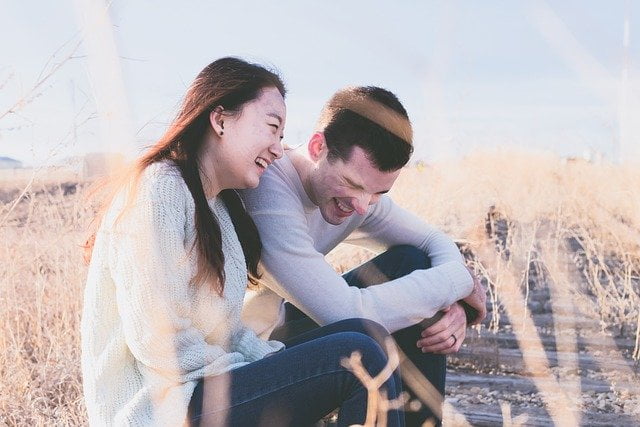 Abstinence is a term used across the field of addiction treatment and is most commonly adopted by residential treatment centres.
It refers to the complete cessation of drug or alcohol consumption so that patients can stay sober and in recovery.
Most rehab clinics in the UK follow an abstinence-based approach to treatment, allowing their clients to adjust to a life free from substances.
It also reduces the risk of relapsing.
Maintaining abstinence outside of treatment helps clients to manage the skills and coping mechanisms learnt during their time in rehab.
The Benefits Of Residential Rehab In Croydon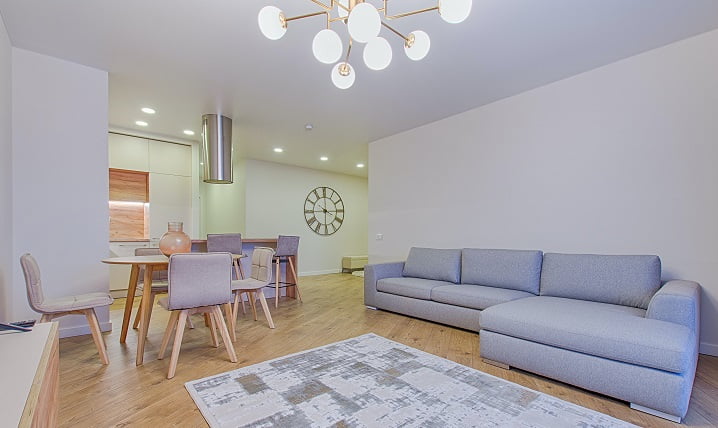 Accepting that you need help for your drug or alcohol addiction is a major milestone.
Fortunately, throughout the UK there are lots of clinics and facilities offering bespoke and personalised programmes.
Private rehab could be your best chance at achieving long-term sobriety.
Below, we have listed some of the best benefits associated with residential programmes.
Around the clock care: Rehab can provide you with constant access to care to help you with your detox programme and any issues you may face.
Space away from triggers and associations: Deciding to overcome an addiction can be tough if you have a severe dependency and live at home. Residential rehab can provide you with a tranquil environment away from the distractions and associations found at home.
Motivation and positivity: Residential rehab provides clients with the opportunity to meet and connect with people who understand. All staff work hard to assist clients in their journey to recovery.
Specialist treatment programmes: By opting for private treatment, you can gain access to specialist programmes designed to help you overcome your substance use disorder whilst also providing mental health support.
If you're considering residential treatment, it is important to choose quality over convenience.
Whilst some programmes may seem costly, you will be saving money in the long run by ending your drug abuse.
Private Rehab VS Council-Funded Treatment?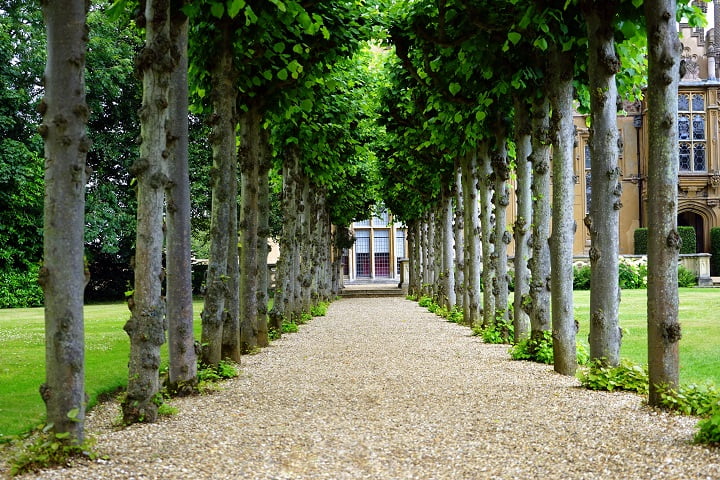 Whilst the benefits of private treatment are already stated, you may be wondering where that leaves free treatment like that offered by the NHS.
Whilst this is beneficial to some people due to it being accessible and free of charge, the admissions process is very lengthy.
This means that those with severe addictions, in need of immediate help, are left at the bottom of a waiting list.
Another downside to free treatment is the lack of personalisation to treatment programmes.
Patients may also not be able to see the same therapist each session which can make it harder to open up and make progress.
Residential treatment provides peace of mind, as clients are assigned a therapist who will help them through many sessions.
Though the downside of private treatment is often the cost involved, many clinics work with clients to tailor treatment to a specific budget, whilst others accept payment plans and medical insurance.
Is Residential Rehab For Me?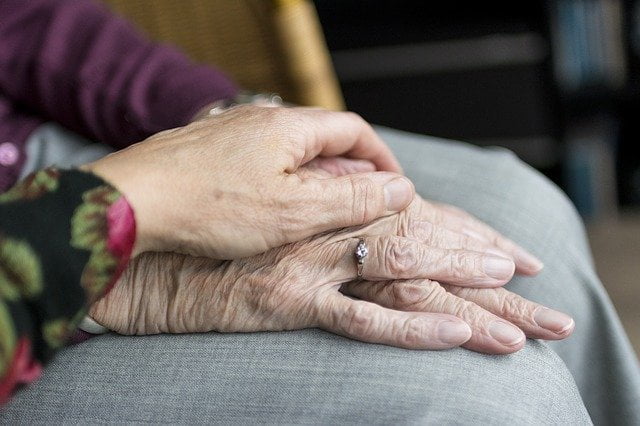 Whilst residential rehab carries many benefits, it is not always suitable for everyone.
Prior commitments or lifestyle choices may mean you are unable to commit, or you may just be unsure if you would benefit from the treatment on offer.
Residential rehab is typically recommended for those:
Who drink more than 25 units of alcohol each day.
Who struggle with excessive drinking or drug use as well as mental health problems.
Who have tried to complete a home detox or outpatient treatment in the past but have been unable to.
Who become violent or abusive towards family when intoxicated.
Who experience delirium tremens.
Who have been diagnosed with Wernicke's encephalopathy.
Who are high-risk patients according to the Diagnostic and Statistical Manual of Mental Disorders (DSM-5).
What is the DSM-5?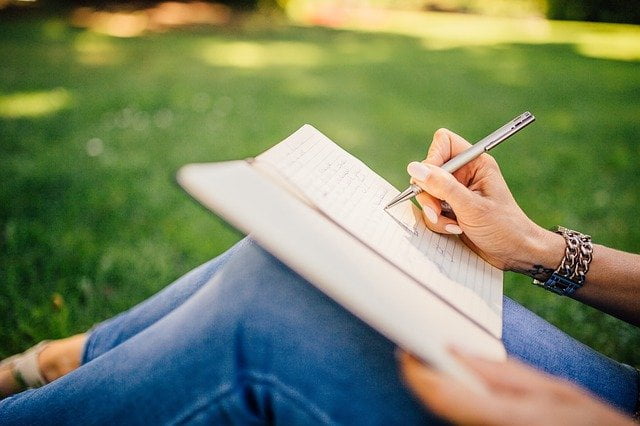 The DSM-5 is a set of criteria used to accurately diagnose patients with a substance use disorder.
It follows 11 criteria that patients must identify with, partially or fully, before a diagnosis can be given.
It is the product of over 10 years of research by leading psychiatrists and is used around the world in addiction treatment and psychiatry.
The criteria of the DSM-5 are:
Taking the substance in larger amounts or for longer than you're meant to.
Wanting to cut down or stop using the substance but not managing to.
Spending a lot of time getting, using, or recovering from use of the substance.
Cravings and urges to use the substance.
Not managing to do what you should at work, home or school because of substance use.
Continuing to use, even when it causes problems in relationships.
Giving up important social, occupational or recreational activities because of substance use.
Using substances again and again, even when it puts you in danger.
Continuing to use, even when you know you have a physical or psychological problem that could have been caused or made worse by the substance.
Needing more of the substance to get the effect you want (tolerance).
Development of withdrawal symptoms, which can be relieved by taking more of the substance.
Patients are diagnosed on three levels of severity: mild, moderate and severe.
If a client identifies with 2 to 3 of the above criteria, they are said to display signs of a mild substance use disorder (SUD), those who identify with 4 to 5 of the criteria display a moderate SUD, and those who identify with 6 or more display signs of a severe SUD and likely addiction.
What Are The Alternatives To Residential Rehab?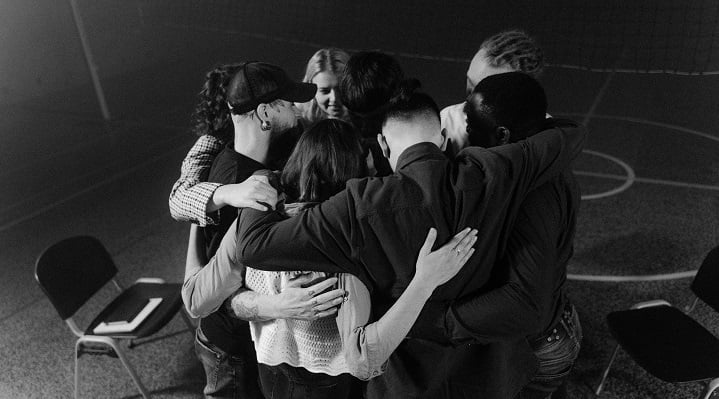 As stated above, sometimes residential rehab isn't always an option.
However, it may be useful to know that there are a variety of other options available within the Croydon area.
SMART Recovery is a free self-help recovery service that provides motivation and assistance to those who are wanting to end their addiction to drugs, alcohol, or gambling.
Sessions take place on a weekly basis in person or online which makes this service accessible to all.
Alcoholics Anonymous and Narcotics Anonymous are also available in the Croydon area and are usually offered for free by local councils.
They can help individuals connect with peers who are in similar positions and allow stories to be shared in a safe space.
Home detoxes are a cheaper alternative to residential programmes and can help those who have work or family commitments.
Patients are required to keep in touch daily with their chosen clinic who can provide support in person or via telephone.
Outpatient treatment via a drug and alcohol rehab team in Croydon is also a great alternative to residential treatment.
During this time, you will still live at home but visit your chosen clinic to attend sessions and meetings.
Outpatient treatment is a very effective way of overcoming addiction, but is only recommended for those with mild to moderate substance use disorders.
What Is The Admissions Process Like In Croydon?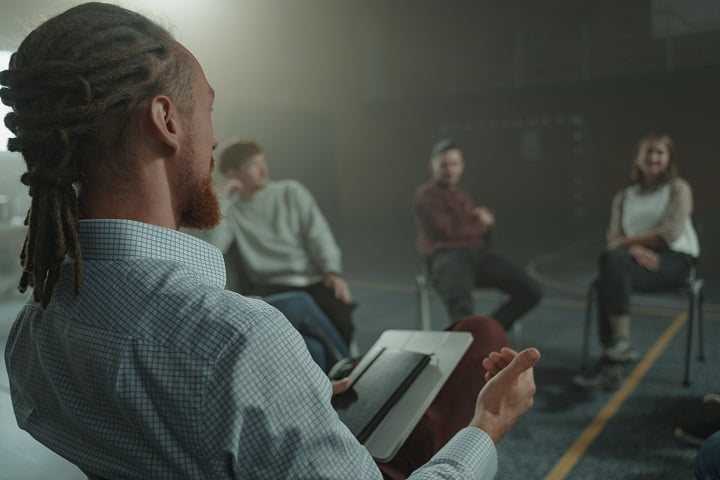 If you're ready to end your addiction and begin addiction treatment today, contact Rehab Recovery on 0800 088 66 86.
Our friendly team can answer any questions or concerns you may have and begin your pre-admission assessment.
The pre-admission assessment allows our team to examine your relationship with drugs and alcohol and determine what kind of treatment they believe you would benefit from.
From here, we can recommend local clinics in Croydon that provide treatment programmes to help you reach sobriety.
Once an admission date is secured, assessments will be carried out to diagnose your addiction and to create a personalised treatment programme.
The most common criteria used are the ASAM, AUDIT, andDSM-5.
ASAM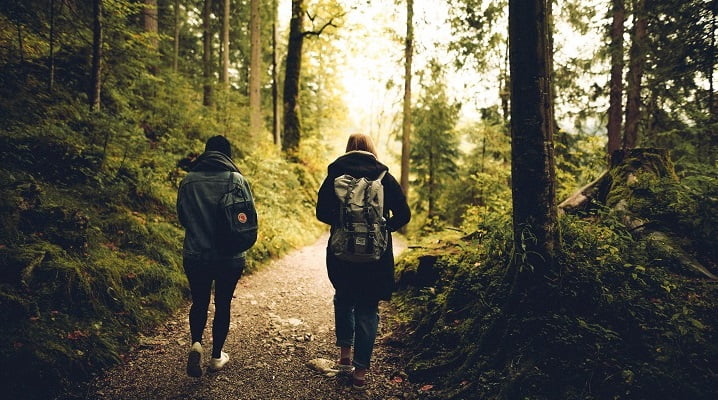 The ASAM is six-dimension criteria used by practitioners around the world to correctly place, transfer, and discharge patients.
The six dimensions are as follows:
Dimension 1: Acute Intoxication and Withdrawal Potential
The first dimension explores the client's past and their experiences with substance use. It also includes experiences with withdrawal.
Dimension 2: Biomedical Conditions and Complications
The second dimension explores the client's health history as well as their current mental and physical condition.
Dimension 3: Emotional, Behavioural, or Cognitive Conditions and Complications
The third dimension explores the client's thoughts, mental health, and emotions they are feeling.
Dimension 4: Readiness to Change
This fourth dimension determines the client's readiness and interest in changing behaviours.
Dimension 5: Relapse, Continued Use, or Continued Problem Potential
The fifth dimension explores the client's relationship with relapsing and continued use of substances.
Dimension 6: Recovery/Living Environment
The sixth, and final, dimension explores the client's recovery and living situation. It also includes exploration of things such as social groups, friends, support networks etc.
AUDIT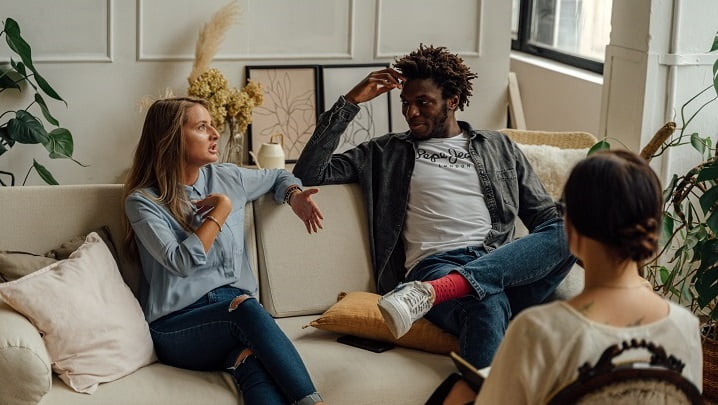 The AUDIT is used exclusively to diagnose alcohol use disorders and follows a series of 10 questions, each scored from 0-4.
The questions of the AUDIT are:
How often do you have a drink containing alcohol?
How many units of alcohol do you drink on a typical day when you are drinking?
How often have you had 6 or more units if female, or 8 or more if male, on a single occasion in the last year?
How often during the last year have you found that you were not able to stop drinking once you had started?
How often during the last year have you failed to do what was normally expected from you because of your drinking?
How often during the last year have you needed an alcoholic drink in the morning to get yourself going after a heavy drinking session?
How often during the last year have you had a feeling of guilt or remorse after drinking?
How often during the last year have you been unable to remember what happened the night before because you had been drinking?
Have you or somebody else been injured as a result of your drinking?
Has a relative or friend, doctor or other health worker been concerned about your drinking or suggested that you cut down?
The test is scored out of a total of 40 and those who score 16 or higher on the AUDIT are encouraged to seek professional help.
The Benefits of a Professional Intervention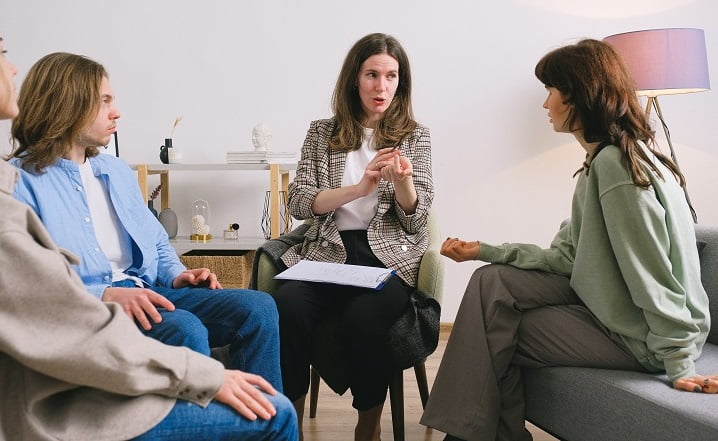 When a friend or family member is struggling with addiction, you may be wondering where you can turn for support.
In many situations, family members also begin to develop unhealthy coping mechanisms.
If you are wanting to help your loved one into treatment, contact our team today.
Whilst nobody wants to abandon their loved ones, it is important not to forget about your own health and well-being.
An intervention is a managed conversation in which friends and family of an individual facing addiction come together to discuss treatment options and the extent of the problem at hand.
At Rehab Recovery, we can place you in contact with a professional interventionist in the Croydon area.
By hiring a professional in this field, you will be able to benefit from a tailored intervention that can truly help your loved one.
If the interventionist believes that a traditional confrontation is not likely to work, they will recommend a variety of approaches such as the CRAFT method.
CRAFT stands for Community Reinforcement and Family Training.
CRAFT is a widely used approach to help family members of those with substance use disorder learn how to navigate their loved one away from further consumption.
It focuses on the importance of positive reinforcement and the togetherness of the family unit.
It is usually very effective as it allows your loved one to see the implications of their drug use on their family members.
If you would like to learn more about interventions or more approaches to try, chat to one of our team members today.
Is Rehab Very Expensive?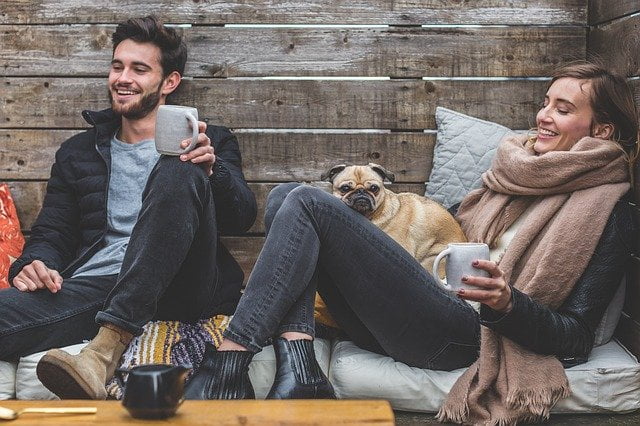 Many people hold the misconception that rehab is overly expensive and unaffordable.
Sadly, this stops them from reaching out for the help they deserve.
At Rehab Recovery, we want prospective clients to understand that addiction treatment doesn't have to be inaccessible.
Many clinics offer payment plans and will work individually with clients to make rehab a reality.
Below we have compiled an estimate of the costs of rehab in Croydon:
A 28-day programme in a single occupancy room usually begins at around £8,000.
For a dual occupancy room, this price is often reduced to £6,000.
A 10-day detox in a single occupancy room is priced at around £3,000 and can increase to £6,000.
If you wish to complete a home detox instead, prices decrease to around £1,500. Though this programme is only offered to those with mild physical dependencies.
How to Choose The Right Rehab Clinic In Croydon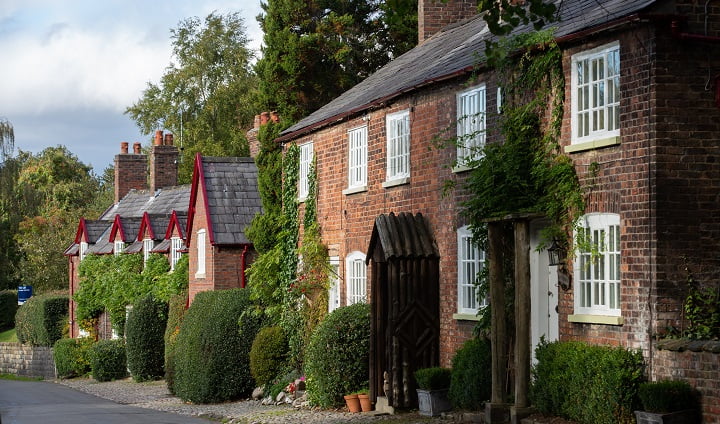 Choosing the right drug and alcohol rehab in Croydon can be challenging, even with support from our team.
However, we have created a checklist that we recommend each prospective client read before committing to a specific clinic.
Has the rehab clinic been operating for a long time? Ideally, this should be longer than 20 years.
Does the clinic have a high rate of success?
Does the clinic have accessible reviews from previous staff and patients?
Is the clinic affordable for you?
Are the staff at this clinic well-trained and experienced?
Do you feel comfortable going to visit the clinic in person and speaking to staff and patients?
What Is A Detox Programme?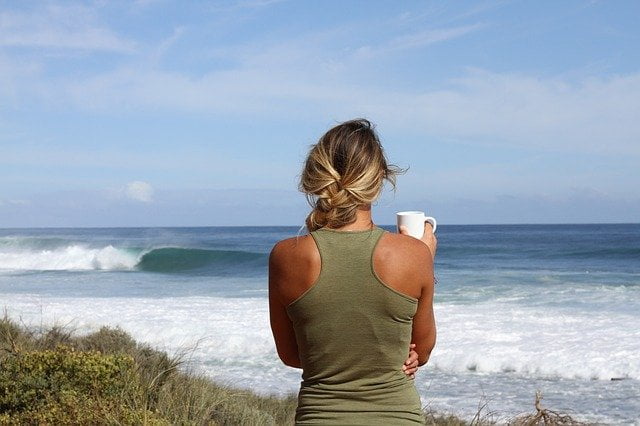 A detox programme is usually the first step in many rehab programmes.
Most people who are addicted to drugs or alcohol will have to partake in one.
At a residential facility, a detox is medically monitored meaning clients have access to bespoke care 24 hours a day.
A detox programme aims to remove all harmful toxins from the body so individuals can overcome their physical dependence.
Taking part in this programme in a specialist facility is the most effective way to overcome addiction as staff and medical teams are on hand at all times.
From here, you can benefit from the smooth transition into tailored therapy sessions to help tackle the emotional root of your addiction.
Whether or not you need to complete detox will depend on the substance you are addicted to and if it produces physical dependencies.
Self-Detox
At Rehab Recovery we do not advise clients to go cold turkey through a self-detox.
Self-detoxes are usually carried out alone, at home, and can be very dangerous to an individual's mental and physical health. Some individuals could even place themselves at risk of death.
Withdrawing from alcohol, for example, can cause alcohol withdrawal symptoms to occur.
In a medical facility, these can be controlled with medication such as Librium.
At home, you could be placing your health at extreme risk.
For more information on medical detoxes, contact Rehab Recovery today.
How Long Does Drug And Alcohol Rehab In Croydon Last?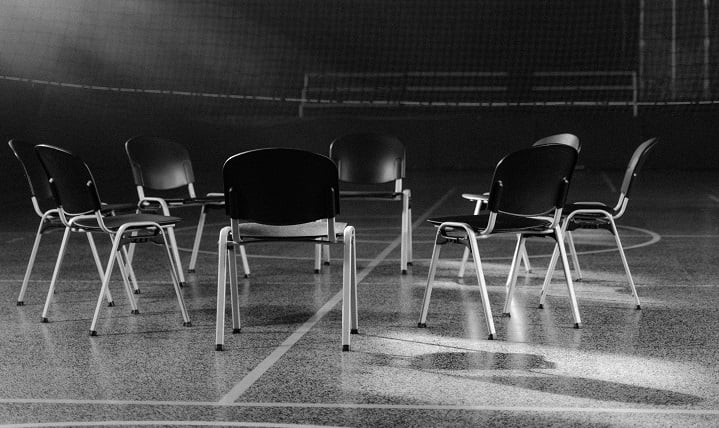 The length of your rehab programme depends on many things such as the severity of your addiction, if the substance you are addicted to produces psychological and physical dependencies, your budget for treatment, and the facility you choose.
Most clients tend to complete a 28 to 30-day stay, which means they can soon resume work or family responsibilities.
28 days is usually deemed the most appropriate amount of time to overcome dependencies and cravings.
Others choose to spend anywhere between 3 to 6 months in rehab and some individuals attend rehab for 10-day detox programmes before returning home.
Rehab For Cocaine Addiction In Croydon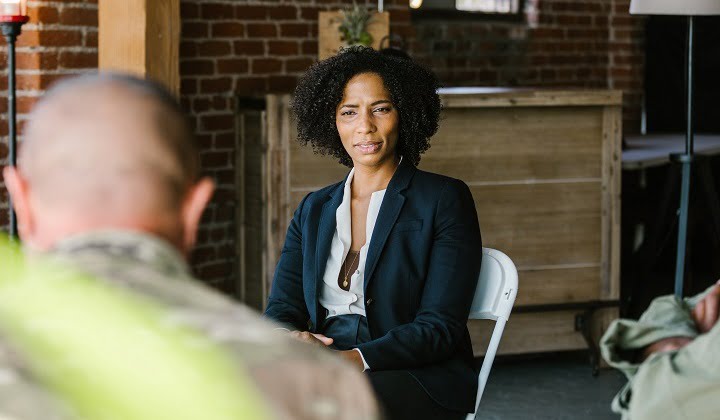 Cocaine is a very popular substance of choice in Croydon with many arrests made in 2020 due to high quantities found in the area.
You do not have to be consuming cocaine every day to form an addiction to it.
If you have tried to stop your usage in the past but have been unable to, cocaine rehab will be in your best interest.
Through personalised therapy sessions, you can begin to explore the root of your problem and work on developing healthy coping mechanisms that will see you succeed in sobriety.
By selecting a specialist rehab clinic in London, you can begin to pave the way to a future free from the clutches of cocaine.
Call our team today on 0800 088 66 86 to begin your journey.
Rehab For Heroin Addiction In Croydon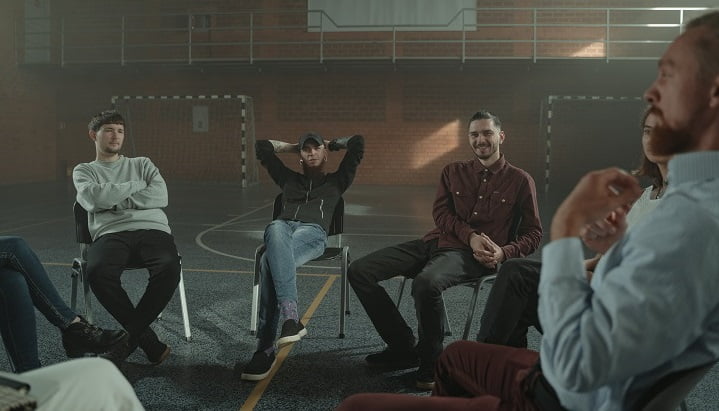 Heroin is an opiate substance that is highly addictive.
Treating a heroin addiction usually requires an intense detox period followed by medical management and therapy.
Medical management is where heroin is substituted for another drug such as buprenorphine or methadone.
These substances stimulate the opioid receptors in the brain without the same danger or 'high' that heroin brings.
Some clients take these drugs for a short period, others for life.
If you are ready to end your heroin addiction, take that first step today.
Rehab For Cannabis Addiction In Croydon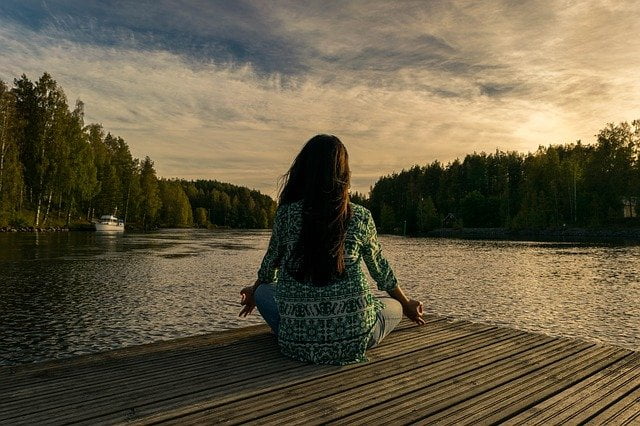 Long-term cannabis abuse can cause a variety of health issues, including:
Lung cancer
Panic attacks
Anxiety
Depression
Paranoia
High blood pressure
It can also jeopardise your relationships, career, and personal life.
Cannabis is one of the most misused substances in the UK.
The THC compound in cannabis is what gives users the euphoric high and cravings for further use.
At rehab, a cannabis detox is not offered because the drug doesn't cause physical dependencies.
Instead, tailored therapy sessions are created for clients that allow them to explore difficult thoughts and feelings associated with their addiction.
What Therapies Are Offered At Rehab In Croydon?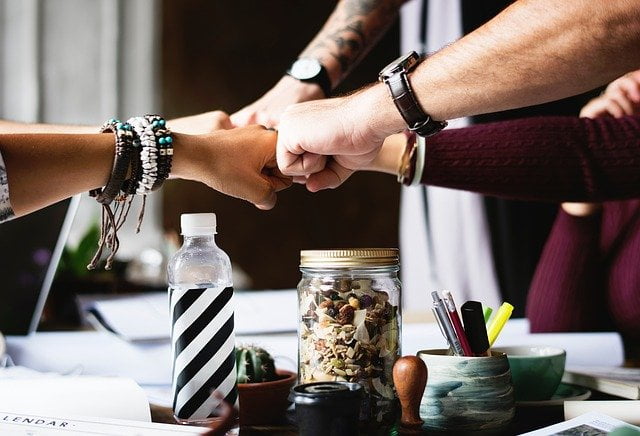 The main aim of therapy is to help people recover.
A mix of both traditional and holistic therapies are offered at rehab, which can significantly help individuals come to terms with their addiction and the choices they have made.
From talking therapies to psychotherapy, below is a list of the most commonly assigned therapies available at a residential facility:
Dialectical Behavioural Therapy (DBT)
Equine Therapy
What Happens After Rehab?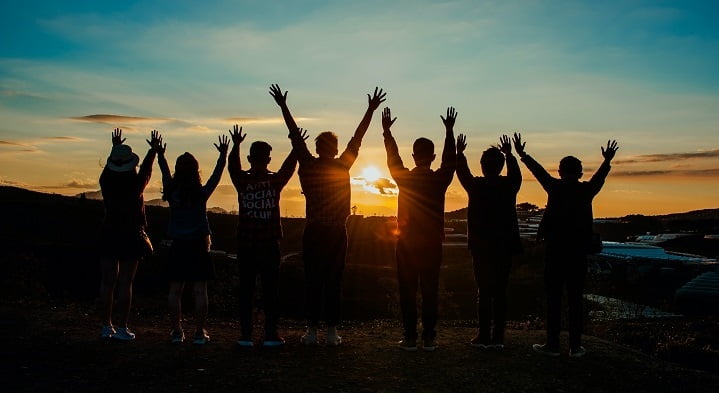 Before your programme is complete, staff will work with you to create plans for the next chapter of your life.
Thinking about leaving rehab can be challenging, especially if you are worried about certain triggers and associations found at home.
A relapse prevention plan is created to help avoid relapses and includes details of your cravings, triggers and coping mechanisms.
This plan is to help you but is also shared with your outpatient team and family so that they can assist you in times of hardship.
As part of your programme, aftercare is also offered.
This means that your chosen clinic will continue to work with you via meetings and therapy sessions.
Aftercare is typically offered for around 12 months and has proven to be very beneficial in helping individuals maintain their newfound sobriety.
HALT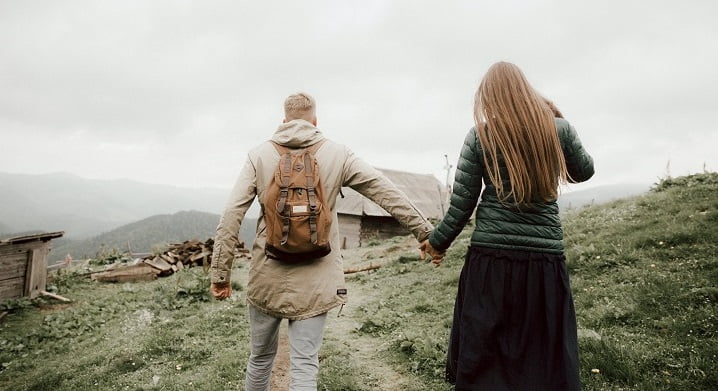 Your relapse prevention plan will also contain sections on various methods to help avoid relapses such as HALT.
HALT stands for Hungry, Angry, Lonely, Tired and encourages you to question your needs before giving in to addictive behaviour.
Spelling out HALT also encourages individuals to stop before they think about relapsing.
If you are wanting to end your addiction, call Rehab Recovery today on 0800 088 66 86.
Contacting Rehab Recovery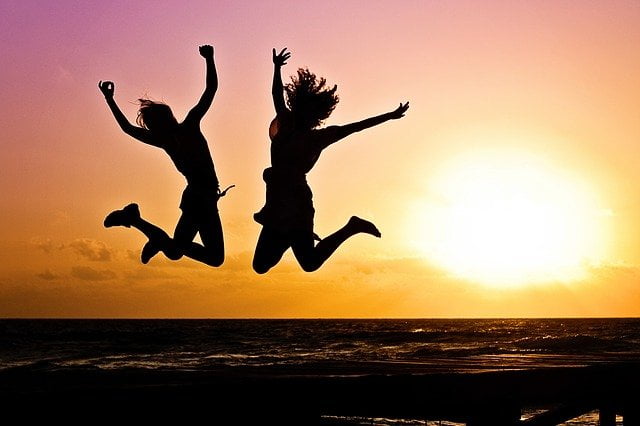 For more information on the detox and rehab options available in Croydon, contact Rehab Recovery today on 0800 088 66 86.
Our call handlers will outline a variety of treatment options sutied to your particular needs and preferences.
This includes both private and statutory addiction treatments.
When you reach out for help, you're making the choice to lead a better and happier life.