Drug and Alcohol Rehab in Croydon
Drug and alcohol abuse is a challenge that tens of thousands of people across the UK struggle with.
As an addiction worsens and turns into dependence, this only gets harder.
However, thanks to the tireless work of scientists and addiction experts, getting help is now easier than ever.
If you're living in Croydon and need help today, we are here to help.
To learn how a drug and alcohol rehab in Croydon can help you beat addiction, call our team today on 0800 088 66 86
What Are The Addiction Rates Like In Croydon?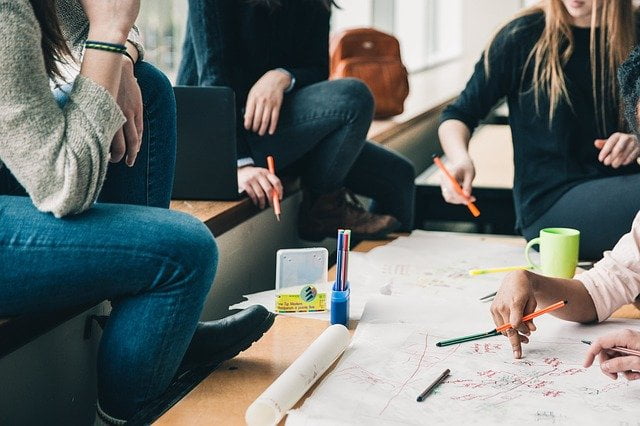 In recent years, Croydon, like many areas of the UK, has found itself in the middle of a substance abuse epidemic.
Figures from the Office for National Statistics showed that there were around 10 drug-related deaths recorded in Croydon during 2020.
Whilst this was down from the year before, drug and alcohol abuse are still a very serious issue with many residents unable to access the care and treatment they deserve.
Cuts to free addiction treatment services mean that thousands of people each year are missing out on specialist care
8 out of 9 regions in England have suffered extreme reductions in funding since the year 2014, including London.
Given the prevalence of binge drinking in UK culture, this has made the issue of addiction far more prevalent.
Don't wait until it's too late to access help – enter a drug and alcohol rehab in Croydon by calling us today on 0800 088 66 86
What Is The Disease Model Of Addiction?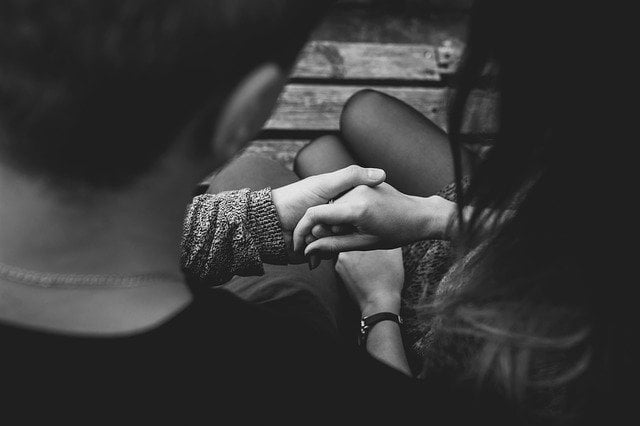 The disease model of addiction refers to addiction as a disease that spans a person's life.
The model proposes that addiction is caused by a range of genetic, biological, environmental and neurological sources.
It also suggests that those with substance use disorders are unable to stop their use until they have access to the correct forms of treatment i.e., residential rehab or an outpatient programme.
Regular drug abuse changes the way the brain works. Over time, drug abuse causes the user to exhibit little self-control.
Because of this, the disease model of addiction suggests that addiction is not due to a moral failing and thus aims to reduce stigma.
Whilst this model is adopted by many addiction specialists and researchers, it has fallen under criticism for referring to those with substance use disorders as addicts.
This can contribute to the stigma surrounding addiction as labels infer that those with drug and alcohol issues are defined solely by their addiction.
You can read more about the disease of addiction here.
Discover how this approach can make for effective addiction treatment in Croydon by calling us on 0800 088 66 86
What Causes Addiction?
No one wants to develop an addiction, so learning more about the potential factors that can lead to this disease can be helpful In early prevention and identifying those who are most at risk.
1. Early exposure and use
People who begin to use drugs or alcohol at an early age are more likely to develop an addiction, primarily due to the effect these substances have on their developing brains.
This may be due to growing up in an environment where drug and alcohol use was normal, so they were exposed to these substances very early. Peer pressure can also be a factor, with young children and teens often influenced to try drugs or alcohol to fit in with others.
2. Family genetics
Studies have found that addiction to drugs is around 70% hereditable, while an alcohol addiction is around 50% hereditable. [1]
This means that if you have a close family member (such as a parent, sibling or grandparent) who has an addiction then you may have inherited similar genes that can predispose you to addiction.
3. Trauma
Experiencing any type of trauma can contribute to developing an addiction. This can include physical abuse, sexual assault, being in a war, witnessing a terrorist attack or experiencing a car accident.
Some people who experience trauma begin to self-medicate with drugs and alcohol in an attempt to block the memories or alleviate feelings of anxiety or depression. If left unchecked, this can develop into an addiction.
Why Is Addiction So Hard To Overcome?
It's no secret that recovering from a drug or alcohol addiction can be extremely difficult. But what makes addiction so hard to overcome?
The main factors are the physical and psychological effects of this disease – and yes, addiction has been officially classified as a disease.
Addiction can physically alter the neural pathways in your brain and change the way it works. This means that you will be more vulnerable and susceptible to developing an addiction for the rest of your life.
Depending on the type of substance you are addicted to, cravings can be very difficult to resist. This is due to the psychological nature of addiction which causes your brain to crave these substances, usually for a dopamine release.
The potential causes of addiction can also be very hard to come. Without identifying and addressing these factors, such as past trauma or family genetics, it can be very difficult to recover. 
One study found that up to 59% of young people with PTSD will develop a drug or alcohol addiction. [2] If the PTSD is not effectively treated alongside the addiction at rehab in Croydon, it is highly likely that a substance use disorder will reoccur in the future.
What Signs And Symptoms Of Addiction Should I Watch Out For?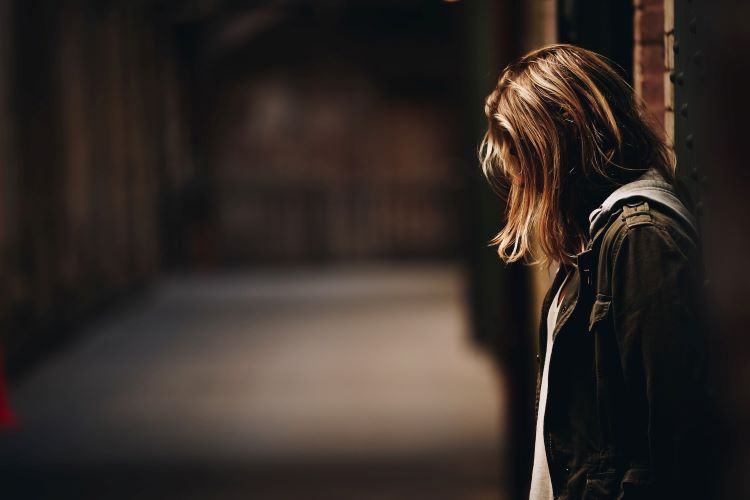 With over 4 million adults over 16 in the UK reporting drug use in 2022, it's no surprise that addiction rates are increasing. [3]
While addiction can be difficult to spot at first, as it continues more signs will become visible and these may be physical, psychological or behavioural.
Physical signs of addiction include:
Feeling tired, fatigued and lethargic

Appearing intoxicated more often

Showering and grooming less frequently

Bruises and injuries from falls and accidents under the influence
Psychological signs of addiction include:
Mood swings including angry outbursts and feeling despondent

Worsening mental health

Difficulty concentrating

Low self-esteem

Feeling paranoid, believing that people are 'out to get you'

Memory issues

Bouts of confusion

Feeling hopeless
Behavioural signs of addiction include:
Spending more time alone

Lying about substance use

Being secretive about how you spend your time

Using drugs or alcohol at inappropriate times

Failing to meet responsibilities at work, school or home

No longer engaging in hobbies or activities
If you notice any of these signs in yourself or someone you know, it may be time to seek professional help.
How Much Does Drug And Alcohol Rehab In Croydon Cost?
The price of each rehab clinic varies across Croydon depending on the type of treatment they provide as well as their facilities.
Inpatient rehabs in Croydon can charge anywhere from £1,000 per week to £10,000 per week. A more luxurious facility will generally be more expensive, while those with shared rooms and fewer facilities often charge less.
Outpatient rehab is usually cheaper as patients remain living at home. An outpatient addiction treatment programme costs on average between £3,000 and £5,000 although some clinics may charge more or less.
A private medical home detox is usually the most affordable option at between £1,500 to £2,500 for a 7-10 day programme, although it only covers the detox process and does not address the counselling aspect.
While these prices may seem high, it can be helpful to remember that with methamphetamine costing around £200 per gram in the UK and cocaine up to £40 per gram, a drug addiction can end up costing you a lot more in the long-term than a stay at rehab. [4]
Can I Use Insurance To Access Drug And Alcohol Rehab In Croydon?
You may be able to use private health insurance or employee insurance to help offset some of the high costs of rehab in Croydon.
Not every insurance provider will cover a stay at rehab, and some rehab clinics do not accept certain types of health or employee insurance.
Many of the delays that come with starting an addiction treatment programme at rehab are due to issues between the clinic and the insurance provider. It's important to carefully read through the terms and conditions of your insurance and check with your chosen rehab clinic to ensure they will accept your provider.
You may be covered for outpatient treatment only, or some form of community-based treatment such as counselling or a medical home detox. But many insurance providers do cover inpatient addiction treatment so it's worth understanding your options.
Alcohol-related harm costs the NHS roughly £21.5 billion [5], so anything that insurers can do to help people struggling with substance use access professional addiction treatment will go a long way towards solving this issue.
Should I Get Treatment In Croydon or Go Elsewhere?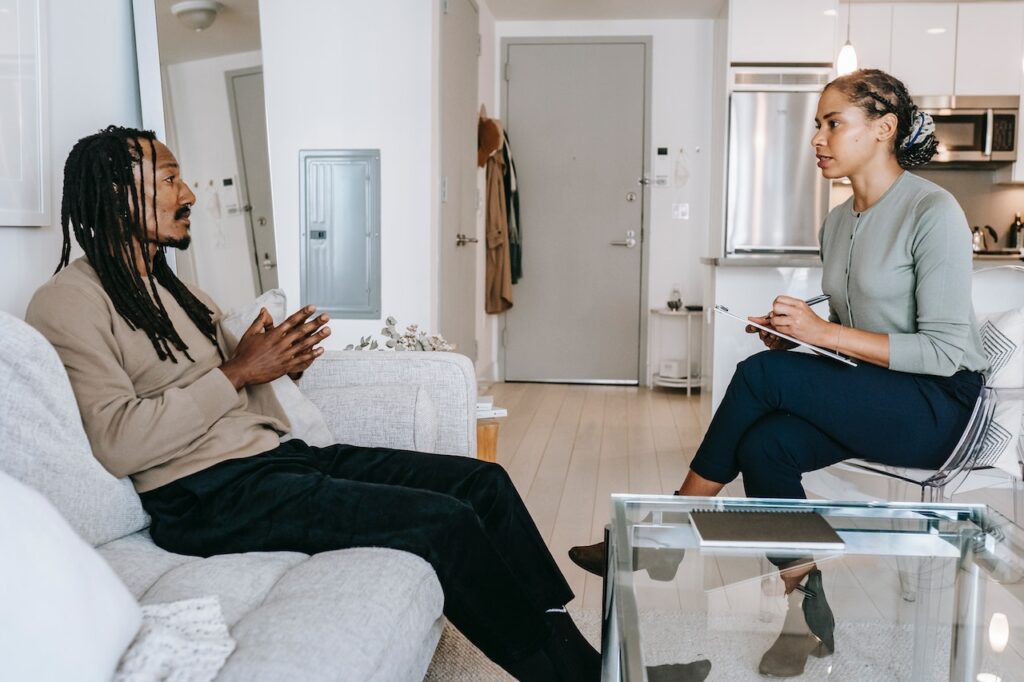 There are many benefits to staying in Croydon for addiction treatment, one of these being that your friends and family members will be able to visit you more easily.
Having visitors at rehab can help you feel more connected and less isolated, allowing you to build a solid foundation of support on which you can recover. It's thought that 25% of people experience chronic loneliness, and this can lead to substance use and relapse. [6]
You will also be able to access local aftercare services more easily once you return home, and the rehab clinic will be able to recommend the most reputable organisations.
However, choosing to travel further afield for addiction treatment can help you to feel more private and anonymous. It is highly unlikely that anyone in an unfamiliar town or city will know who you are, and this can alleviate some of the stress that may be preventing you from seeking help.
You will also be away from your usual routine as well as any triggers that may cause you to relapse, such as certain people or a stressful work environment. It can give you and your family space from one another, allowing you to heal and work towards mending these relationships.
What Can I Bring To a Drug and Alcohol Rehab in Croydon?
Most people stay at rehab for 30, 60 or even 90 days, so knowing what to pack can make a big difference to your experience.
As there are strict rules about what you can bring into a rehab clinic, you will be provided with a packing list. This will detail everything you need to bring as well as prohibited items which must not be brought onto the grounds for any reason.
Prohibited items may include drugs, alcohol, medication, weapons and syringes. If you are found in possession of any of these items, you may be asked to leave your treatment programme early.
You should also be careful to ensure that none of your belongings contain alcohol, particularly mouthwash and hand sanitiser.
Below are some of the items that you should pack for drug and alcohol rehab in Croydon:
Important document such as a form of ID, your insurance card if applicable and any notes on medications and co-occurring disorders

Reading and writing materials including pens, paper, envelopes, stamps, contact details for friends and family and a journal

Comfortable and modest clothing, pyjamas, sentimental jewellery items and personal hygiene products

Anything to remind you of home, such as photographs of friends and family
Between 2021 and 2022, 36% of people in treatment for addiction left the programme early. [7] Some of these people will have been asked to leave due to being found with prohibited items, so pack carefully.
What Should I Expect From Drug And Alcohol Rehab In Croydon?
If you've never been to rehab before, you may be apprehensive about what your new routine will look like.
To help you know more about what you should expect, we've put together a guide to a typical day at drug and alcohol rehab in Croydon.
Morning
You'll wake up early and eat a healthy breakfast, prepared for you by the on-site chefs. At some rehab clinics, patients will prepare the food themselves.
Many clinics offer yoga, meditation and early morning runs to start your day off in a healthy way. A big part of rehab is developing a routine that you can continue even after treatment.
You will then attend your first therapy session of the day, which is usually a group session. 
Afternoon
It's time for lunch, which will be another fresh and healthy meal.
Next you will continue therapy sessions for the rest of the afternoon. These may be a mixture of group and individual sessions and will focus on understanding the way you think and perceive situations, and learning practical tips that you can apply to your life.
Evening
After dinner is free time, where you can relax, read or write letters to family and friends. Depending on the facilities offered at your rehab clinic you may be able to swim in the pool, play tennis or walk around the grounds.
Finally, you may have an evening therapy session before winding down and going to bed.
What Is A Dual Diagnosis?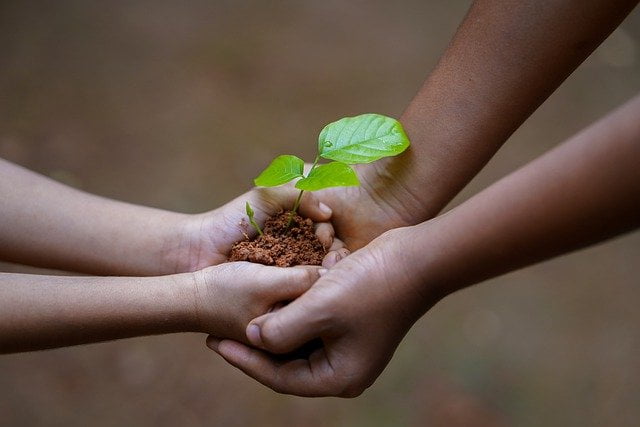 Dual diagnosis is the term used to refer to patients who display signs of both a substance use disorder and a mental health disorder.
It is also referred to as a co-occurring disorder.
The most commonly diagnosed mental health disorders in relation to substance use are:
Many physical conditions induced by addiction are also considered under the dual diagnosis factor, including:
If you have a dual diagnosis, you may find the lack of support available through NHS services disheartening.
Fortunately, at Rehab Recovery we work with private treatment providers who offer a wide range of dual diagnosis addiction treatment programmes across the UK and abroad.
Many people who abuse drugs or alcohol do so as a coping mechanism, though this is neither a long-term nor a healthy solution.
Continued drug abuse can also cause previous or genetic issues to resurface.
For more information about how a drug and alcohol rehab in Croydon can work to support your mental health, call our team today on 0800 088 66 86
Why Is Abstinence So Important At Rehab in Croydon?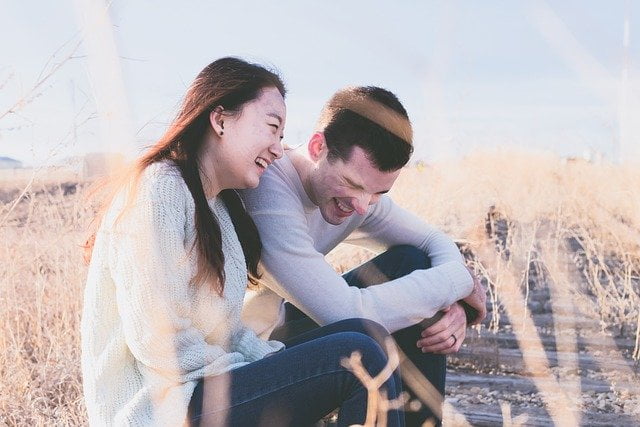 Experts have agreed that abstinence is far more effective than harm reduction or moderation management – as a result, that's what rehabs focus on.
Abstinence is a term used across the field of addiction treatment and is most commonly adopted by residential treatment centres.
It refers to the complete cessation of drug or alcohol consumption so that patients can stay sober and in recovery.
Most rehab clinics in the UK follow an abstinence-based approach to treatment, allowing their clients to adjust to a life free from substances.
It also reduces the risk of relapsing.
Maintaining abstinence outside of treatment helps clients to manage the skills and coping mechanisms learnt during their time in rehab.
To learn how a drug and alcohol rehab in Croydon can help you beat addiction, call our team today on 0800 088 66 86
What Are The Benefits Of Residential Rehab In Croydon?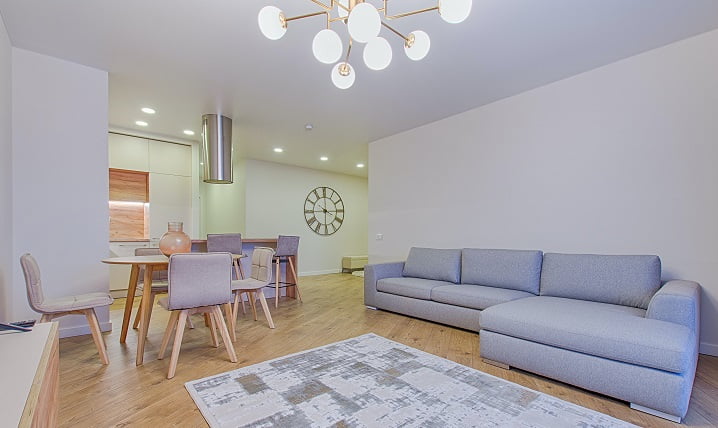 Addiction is not considered a 'choice' or 'moral failing' on behalf of the addiction sufferer – so the focus of rehab is always on returning agency to the patient.
Accepting that you need help for your drug or alcohol addiction is a major milestone.
Fortunately, throughout the UK there are lots of clinics and facilities offering bespoke and personalised programmes.
Private rehab could be your best chance at achieving long-term sobriety.
Below, we have listed some of the best benefits associated with residential programmes.
Around-the-clock care: Rehab can provide you with constant access to care to help you with your detox programme and any issues you may face.
Space away from triggers and associations: Deciding to overcome an addiction can be tough if you have a severe dependency and live at home. Residential rehab can provide you with a tranquil environment away from the distractions and associations found at home.
Motivation and positivity: Residential rehab provides clients with the opportunity to meet and connect with people who understand. All staff work hard to assist clients in their journey to recovery.
Specialist treatment programmes: By opting for private treatment, you can gain access to specialist programmes designed to help you overcome your substance use disorder whilst also providing mental health support.
If you're considering residential treatment, it is important to choose quality over convenience.
Whilst some programmes may seem costly, you will be saving money in the long run by ending your drug abuse.
If you want to gain all the benefits of residential rehab in Croydon, talk to our admissions team today on 0800 088 66 86
What is Alcohol Addiction?
Alcohol addiction involves a compulsive and uncontrollable desire to drink alcohol, even when it is negatively impacting your life.
It can cause you to drink so much alcohol on a regular basis that it begins to harm your physical and mental health as well as causing problems in other aspects of your life.
Many people with an alcohol addiction are not able to stop drinking when they start. They may feel that they need to drink in order to function, as they experience withdrawal symptoms such as shaky hands and nausea when they stop.
Alcohol addiction has been classified as a chronic relapsing diseases, and sufferers need professional treatment in order to recover.
In the most severe cases an alcohol addiction can kill, with 20,970 alcohol-related deaths occurring in England during 2021. [8]
How Do I Know When My Addiction is Something to Worry About?
A drug or alcohol addiction can often go undetected for quite some time, even by those closest to you. In many cases, even you may not realise that you have a problem.
An addiction is always cause for concern, no matter how mild you may believe it to be. You are at higher risk of developing a physical or mental illness, being involved in an accident or suffering from an overdose.
In 2021 there were 3,542 accidental deaths caused by drugs in England. [9] If you do not take action and seek professional help at rehab in Croydon, you are at risk of joining this unfortunate list. 
If you have tried to stop using drugs or alcohol and have been unable to, or continue to use them despite experiencing negative repercussions, you may have an addiction.
How Do I Know If I'm Suffering From Alcoholism?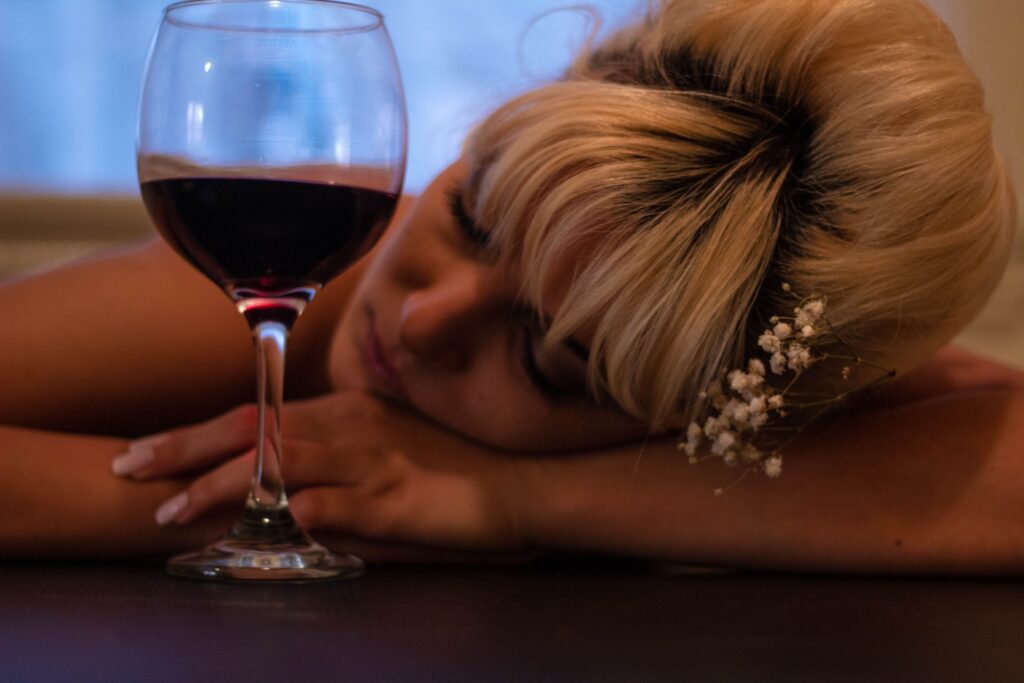 While it is important to accept and acknowledge that you have an alcohol addiction, you should not attempt to self-diagnose.
Instead, speak to your doctor about your concerns. They will be able to perform one or more scientifically-backed tests on you to get an idea of the extent of the problem.
AUDIT
The Alcohol Use Disorder Identification Test (AUDIT) may be used by your doctor to get an idea of the severity of your alcohol addiction. [10]
They will ask you a range of questions relating to your alcohol use. It's important that you are as honest as possible when answering.
The AUDIT questions are listed below:
How often do you have a drink containing alcohol?

How many units of alcohol do you drink on a typical day when you are drinking?

How often have you had 6 or more units if female, or 8 or more if male, on a single occasion in the last year?

How often during the last year have you found that you were not able to stop drinking once you had started?

How often during the last year have you failed to do what was normally expected from you because of your drinking?

How often during the last year have you needed an alcoholic drink in the morning to get yourself going after a heavy drinking session?

How often during the last year have you had a feeling of guilt or remorse after drinking?

How often during the last year have you been unable to remember what happened the night before because you had been drinking?

Have you or somebody else been injured as a result of your drinking?

Has a relative or friend, doctor or other health worker been concerned about your drinking or suggested that you cut down?
Each question carries a certain number of points depending on your answer. A score of 0-7 points indicates a low risk, 8-15 indicates increasing risk, 16-19 indicates higher risk and 20 or over can indicate that you are dependent on alcohol.
CAGE
The CAGE questionnaire is a simple and easy-to-use tool to help you determine whether you may have an unhealthy relationship with alcohol.
It consists of four questions which are listed below:
Have you ever felt that you should

cut

down on your drinking?

Have you ever felt

annoyed

with those who criticise your drinking?

Have you ever felt

guilty

about drinking?

Have you ever needed to drink as soon as you opened your

eyes

in the morning? 
If you answer yes to two or more of the above questions, this may indicate that you have a problem with alcohol and should seek professional advice and support.
What Impacts Can Drug and Alcohol Addictions Have on a Person?
It is not possible to have a drug or alcohol addiction and not suffer some ill effects. Even if everything seems fine right now, it is a progressive disorder that can only get worse without professional treatment.
Some of the impacts that drug and alcohol addiction can have include the following:
You may be charged with a crime such as drug possession or drink driving, which can impact your future job prospects and even the countries you can travel to

You are more likely to contract an STI or a blood-borne illness such as HIV or hepatitis

You may get into debt to fund your addiction, or lose your job and have no source of income

Your friends and family may no longer trust you and your relationships can become strained

Your mental health can be affected – studies have found that

47% of people

with schizophrenia also have a drug or alcohol addiction [11]

You may develop a physical health condition such as heart problems or liver disease

You are more at risk of suffering from an overdose and potentially losing your life
If you've noticed any of the above effects, your relationship with drugs or alcohol is causing you problems and you should seek medical help.
What Impact Can Drug and Alcohol Addictions Have on Families?
In 2020 there were 478,000 children living with a parent who had a drug or alcohol addiction. [12]
Addiction can have a huge impact on family members, particularly children. They may even grow up to develop an addiction themselves due to trauma, an unstable home life and being exposed to substances early on.
The most common impacts that drug and alcohol addictions have on families include the following:
More conflict in the home leading to chaos, stress and anxiety

An increased risk of child abuse and neglect

Some family members may inadvertently enable the addiction

Trauma and insecurity in the home, affecting children's development

Codependency between the affected person and one or more family members

Higher likelihood of divorce due to the stress of addiction
Seeking help for a drug or alcohol addiction will not only benefit you, but it will also allow your family to have a happier and more stable home life.
What is a Medically Assisted Drug or Alcohol Detox?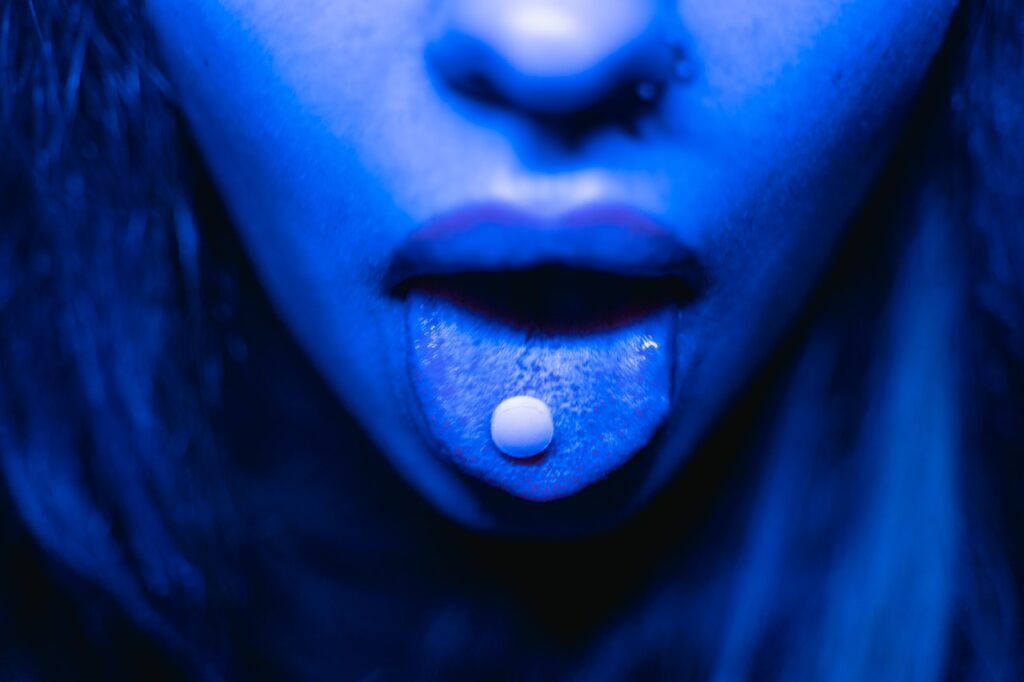 When you use drugs or alcohol regularly, your body can become used to them. If it goes on for long enough, you may even need to use these substances to function normally.
Without them you may experience a range of symptoms such as shaking, headaches, nausea and anxiety.
A medically assisted drug or alcohol detox helps you to safely flush these substances out of your body and gives you time to rebalance and function without them.
This is a process that can be completed at rehab in Croydon, and you will be under 24/7 medical supervision during this time.
You'll still experience these withdrawal symptoms, but they will be controlled and managed by your medical team. A medically supervised detox can help to prevent severe symptoms such as seizures, which affect between 2% and 5% of people with an alcohol addiction. [13]
What is Rehab?
If you become physically ill or injured, you may see a doctor for treatment or even check into a hospital until you have recovered.
Rehab is a form of medical treatment for people who are struggling with addiction. It's a safe, comfortable and confidential environment where you can receive professional help in order to recover.
There are two main types of rehab in Croydon – inpatient and outpatient. Inpatient involves living full-time at the clinic while outpatients will return home each day.
At both inpatient and outpatient rehab you will be treated for the physical aspect of addiction and the psychological aspect. In most cases this involves a supervised detox and several weeks of counselling sessions.
289,215 people got in contact with addiction treatment services between 2021 and 2022. [14] Asking for help doesn't make you weak – it means that you are strong enough to make a change.
What Types of Addictions Are Treated At Rehab?
If you're struggling with a specific type of addiction that is less common than alcohol or drugs, you may believe there is no treatment for your condition. 
However, there are a huge range of treatments for any addiction you can think of.
Some of the different types of substance addictions that are treated at rehab in Croydon include:
Alcohol addiction

Cannabis addiction

Cocaine addiction

Methamphetamine addiction

Nicotine addiction

Heroin addiction

Prescription painkiller addiction

Synthetic opioid addiction
You can also receive treatment at rehab for a behavioural addiction, which is a behaviour that is repeated compulsively despite any negative repercussions.
Some of the different types of behavioural addictions that are treated at rehab in Croydon include:
Gambling addiction

Shopping addiction

Food addiction

Exercise addiction

Social media addiction

Sex and love addiction

Video game addiction

Plastic surgery addiction
Substance addictions are not the only dangerous type of addiction. It's thought that around 2.4 million people in the UK are either problem gamblers or 'at risk' gamblers, and this can lead to depression and even suicidal thoughts. [15]
How Do I Know If I Need Rehab?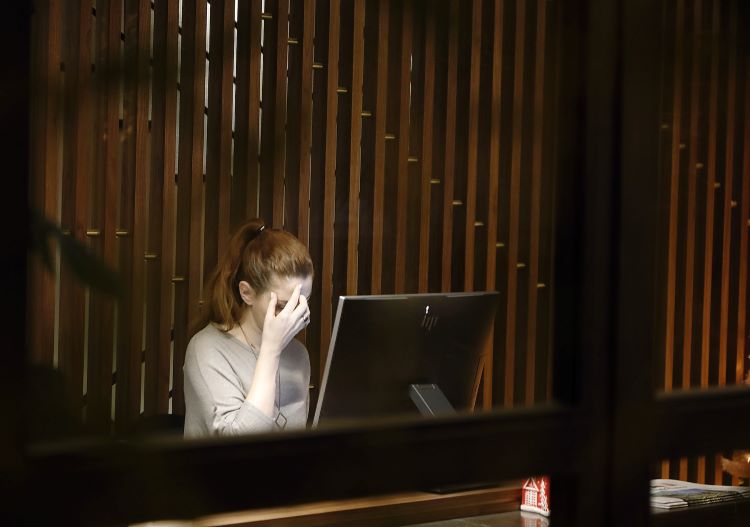 The most effective way to know if you need rehab is to be completely honest with yourself and your relationship with drugs or alcohol.
Ask yourself the below questions and see how you feel after answering them:
Is my substance use affecting my physical or mental health?

Are other people concerned about me?

Have I unsuccessfully tried to stop using drugs or alcohol in the past?

Is my substance use having a negative impact on my life?

Can I imagine my life without drugs or alcohol?
Over 21% of people over 12 have admitted to using illicit drugs. [16] Addiction can develop without your knowledge, and over time you may grow more dependent on these substances. 
Even if you believe that you are completely fine, listen to your loved ones. If they are concerned and urging you to seek help, this is usually a sign that something is wrong.
What is Inpatient Addiction Treatment?
If you've ever seen a film or TV show in which rehab is depicted, it will likely have shown a version of inpatient rehab.
This is the most well-known form of addiction treatment and is thought to be the most effective. It involves completely leaving your life and routines behind and checking into rehab to stay for a minimum of 28 days.
You will be closely monitored by staff during your treatment programme and will undergo a detox, counselling and relapse prevention.
Many inpatient rehabs in Croydon provide private rooms, while others may require you to share with a roommate. 
Counselling is usually a combination of individual and group therapy, the latter of which allows you to form bonds with fellow patients and feel a sense of community. 
61% of people who entered treatment for an alcohol addiction successfully completed the programme and were able to integrate back into the outside world. [17]
What is Outpatient Addiction Treatment?
While outpatient rehab may not be as well known as inpatient rehab, it is still an effective form of addiction treatment.
Outpatient rehab allows patients to continue living at home, attending work and taking care of children. This treatment revolves around your life and is more part-time in nature.
You will still benefit from a detox, counselling and relapse prevention, but this can be done in the evenings or on your days off.
There are many outpatient programmes available in Croydon, and they will be happy to work around your current responsibilities.
In most cases you will begin by attending five days a week before gradually decreasing your hours as you recover.
Many people who are struggling with addiction also have family responsibilities – around 1 in 10 children live with an adult who has an alcohol addiction. [18] Outpatient rehab can make it possible for these people to get the help they need.
How Effective is Rehab in Treating Alcohol or Drug Addictions?
With the high cost of addiction treatment and time invested in treatment, it's natural to want to be sure that rehab is effective at treating drug and alcohol addictions.
Inpatient and outpatient rehab are both effective options for treating addiction. They offer a detox plan to address the physical aspect of addiction as well as intensive counselling for the psychological side.
33% of people who were addicted to methamphetamine were able to remain sober for three months after attending inpatient rehab. After 1 year, 14% of people were still sober. [20]
The key is to have the desire to recover. If you are only attending rehab to appease your family members or fulfil a legal obligation, your chances of success are lowered even if you receive the best addiction treatment in the country.
A genuine desire and drive to recover from addiction is the best predictor for long-term recovery. Rehab can help you on your journey, but only you can take the steps.
Will Rehab Cure Me of My Addiction?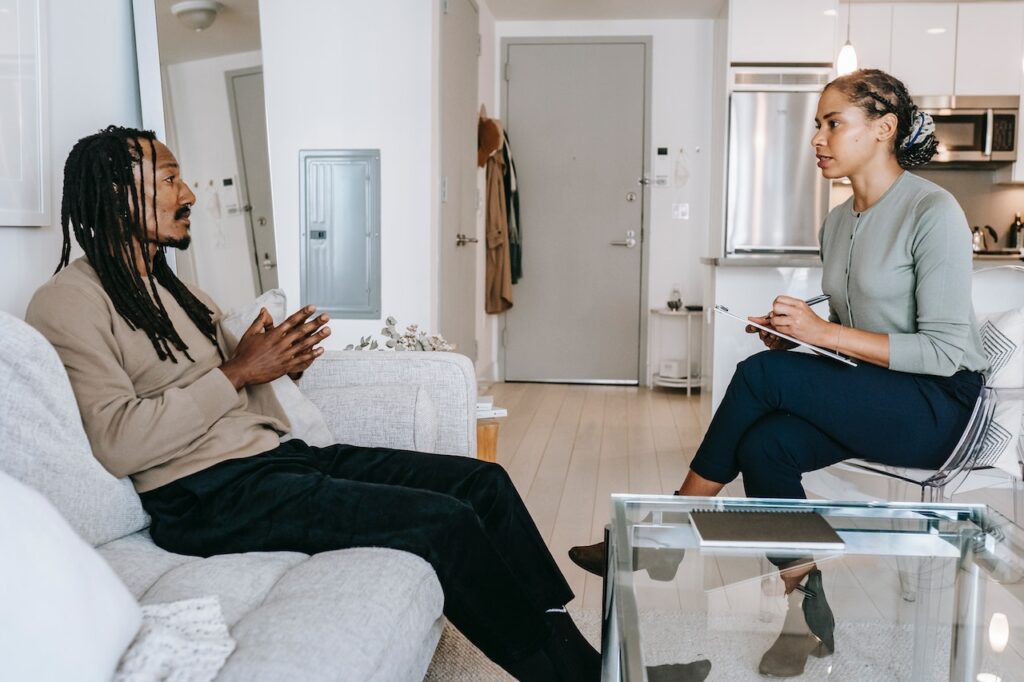 Rehab can seem like a miracle cure, with people entering the clinic at complete rock bottom and leaving with a whole new lease on life.
But can rehab actually cure you of your addiction?
In reality, there is no cure for addiction. Even if you recover and go on to live a normal life, you will still be susceptible to the addictive effects of drugs and alcohol.
Addiction is a brain disease with a genetic link – it's thought that genetics account for up to 60% of a person's risk of developing a drug or alcohol addiction. [21]
It can also cause physical changes in the brain which are often not reversible. 
However, addiction can be treated and managed successfully and many people go on to live a completely normal life after rehab. 
Many rehabs in Croydon promote abstinence, meaning that you will no longer use any form of drugs or alcohol. This can help you to manage your addiction successfully for the rest of your life.
Does Drug and Alcohol Rehab for Teens Work?
It's essential to address and tackle addiction in a teenager as soon as possible. Their brains are still developing and these crucial years can shape their behaviour for the rest of their lives.
Teenage addiction is more common than you may think, with 11,326 young people reaching out to treatment programmes between 2021 and 2022. [22]
Many teenagers experiment with drugs and alcohol, but it can leave some battling a crippling addiction that can severely impact their physical and mental health.
There are several factors that can contribute to a teenager developing an addiction. These include peer pressure, the normalisation of substance use at home, problems at home including abuse and divorce, low self-esteem and mental health issues such as anxiety and depression.
Croydon has several rehab clinics that cater exclusively to teenagers. They allow teens to continue their education throughout their treatment and connect with other people their own age. 
Teenagers in recovery will benefit from a medical detox and counselling, and will be given the mental tools and support required to help them stay sober once they leave rehab.
What Percentage of Alcoholics Recover?
Although alcohol addiction can be very difficult to recover from, it is possible.
Between 2021 and 2022, 49% of people in treatment for a drug or alcohol addiction in the UK successfully completed their treatment programme. [23]
Many of these people will go on to live a life free from dependence on alcohol. They may relapse once or more, but eventually they can become sober.
Recovery can sometimes feel hopeless, particularly if you are at the beginning of your journey or if you have recently relapsed. But it's important to remember that it is very possible to recover from an alcohol addiction, as long as you truly want to recover and are willing to put in the hard work.
What Happens If I Don't Get Help?
Some people believe that an addiction can get better over time, without the need for professional help.
In the vast majority of cases, this does not happen. Instead, the addiction will worsen over months and years until you are forced to face the consequences.
These may include a debilitating physical or mental illness, a serious accident while under the influence or an overdose that could threaten your life.
Studies have found that over 50% of people who received a traumatic brain injury were under the influence of alcohol. [24] If this happens to you, it could completely change your life – you may have lasting brain damage or be physically paralysed.
Even if you actively try to heal from the addiction, it can be very difficult to do this without professional help. You are simply not trained in the techniques and counselling needed to break free from the physical and psychological cycles of substance use.
Instead of trying to do it alone, find relief and support at drug and alcohol rehab in Croydon.
Why Should You Avoid Recovering on Your Own?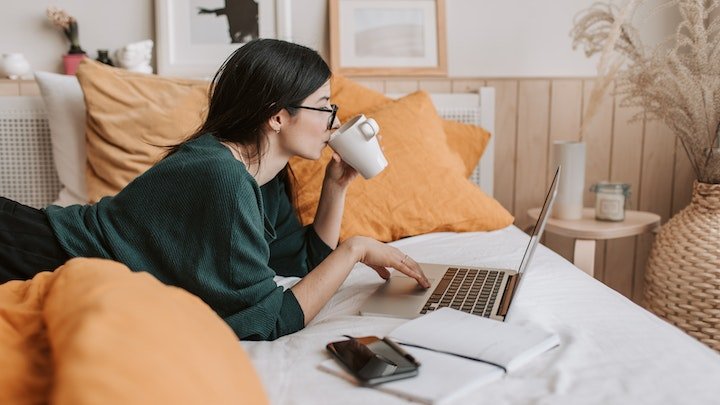 It may sound like a great idea to recover from addiction on your own. You'll save money, stay anonymous and be able to heal from the comfort of your own home.
In reality, attempting to recover from a drug or alcohol addiction on your own can be extremely dangerous and is never recommended.
The first thing to consider is the withdrawal side effects. The majority of people experience at least one symptom during detox, and there is no surefire way to know whether you will have a severe reaction to this process.
It's thought that around 10% of people withdrawing from alcohol will experience severe withdrawal symptoms, with 3% experiencing psychosis. [25]
At rehab in Croydon you will be closely monitored and medicated if necessary to help you navigate the detox process safely.
Additionally, the risk of overdose if you relapse is much higher without professional help. This is because your tolerance drops during the detox process, meaning that your usual dose may be too much for your body to handle.
Without counselling and adequate support, you are more likely to relapse on drugs or alcohol. This could lead to a potentially fatal overdose.
Private vs Council-Funded Addiction Treatment In Croydon – Which Is Better?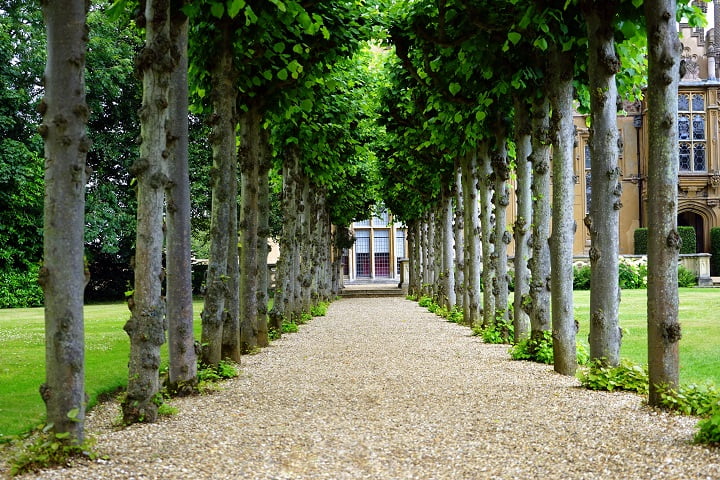 Whilst the benefits of private treatment are already stated, you may be wondering where that leaves free treatment like that offered by the NHS.
Whilst this is beneficial to some people due to it being accessible and free of charge, the admissions process is very lengthy.
This means that those with severe addictions, in need of immediate help, are left at the bottom of a waiting list.
Another downside to free treatment is the lack of personalisation to treatment programmes.
Patients may also not be able to see the same therapist each session which can make it harder to open up and make progress.
Residential treatment provides peace of mind, as clients are assigned a therapist who will help them through many sessions.
Though the downside of private treatment is often the cost involved, many clinics work with clients to tailor treatment to a specific budget, whilst others accept payment plans and medical insurance.
Other organisations to consider
Many free rehab services operate in and near to Croydon, some of them provided through the National Health Service or an associated NHS Foundation Trust, including:
1. Change Grow Live – Croydon
Address: 190 Church Rd, Croydon CR0 1SE
Telephone: 0300 123 9288
Website: https://www.changegrowlive.org/drug-alcohol-croydon/info
2. Westminster Drug Project Ltd
Address: 50A Sydenham Rd, Croydon CR0 2EF
Telephone: 020 8662 4770
Website: https://www.wdp.org.uk/
3. Croydon Drug & Alcohol Action Team
Address: 5 Mint Walk, Croydon CR0 1EA
Telephone: 020 8726 7750
Website: https://www.croydon.gov.uk/health-and-wellbeing/drugs-and-alcohol
You can reach out to a number of remote services, such as the National Institute for Health and Care Excellence (NICE), Turning Point, We Are With You, Change Grow Live and the National Association for Children of Alcoholics.
If you are suffering from too many temptations and triggers in your home life, you may also be able to gain temporary residence in a sober living house.
You can also reach out to a number of helplines, including Mind UK, YoungMinds, Rethink Mental Illness, Samaritans and Papyrus,
For help choosing between the many rehab centres and addiction services in Croydon, give our team a call today on 0800 088 66 86
Is Residential Rehab In Croydon Right For Me?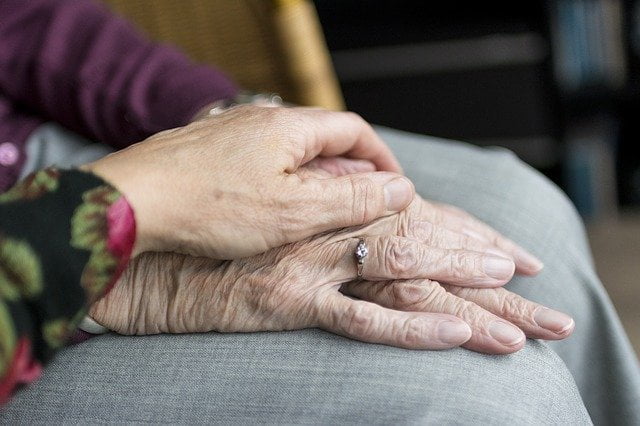 Whilst residential rehab carries many benefits, it is not always suitable for everyone.
Prior commitments or lifestyle choices may mean you are unable to commit, or you may just be unsure if you would benefit from the treatment on offer.
Residential rehab is typically recommended for those:
Not sure whether a residential rehab in Croydon is right for you? Talk it over with our team today on 0800 088 66 86
What is the DSM-5?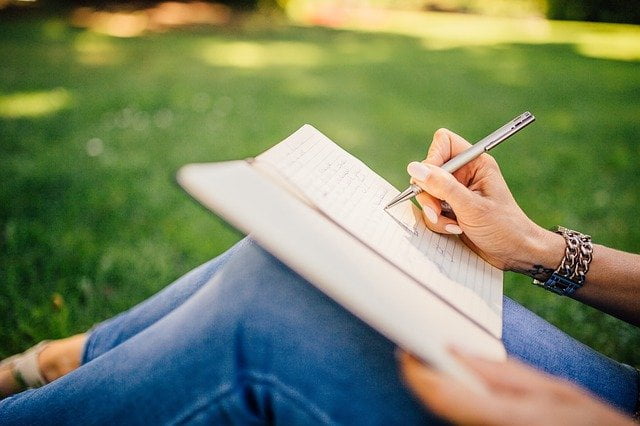 The DSM-5 is a set of criteria used to accurately diagnose patients with a substance use disorder.
It follows 11 criteria that patients must identify with, partially or fully, before a diagnosis can be given.
It is the product of over 10 years of research by leading psychiatrists and is used around the world in addiction treatment and psychiatry.
The criteria of the DSM-5 are:
Taking the substance in larger amounts or for longer than you're meant to.
Wanting to cut down or stop using the substance but not managing to.
Spending a lot of time getting, using, or recovering from use of the substance.
Cravings and urges to use the substance.
Not managing to do what you should at work, home or school because of substance use.
Continuing to use, even when it causes problems in relationships.
Giving up important social, occupational or recreational activities because of substance use.
Using substances again and again, even when it puts you in danger.
Continuing to use, even when you know you have a physical or psychological problem that could have been caused or made worse by the substance.
Needing more of the substance to get the effect you want (tolerance).
Development of withdrawal symptoms, which can be relieved by taking more of the substance.
Patients are diagnosed on three levels of severity: mild, moderate and severe.
If a client identifies with 2 to 3 of the above criteria, they are said to display signs of a mild substance use disorder (SUD), those who identify with 4 to 5 of the criteria display a moderate SUD, and those who identify with 6 or more display signs of a severe SUD and likely addiction.
Begin your recovery journey at an alcohol and drug rehab in Croydon by calling us today on 0800 088 66 86
What Are The Alternatives To Residential Rehab In Croydon?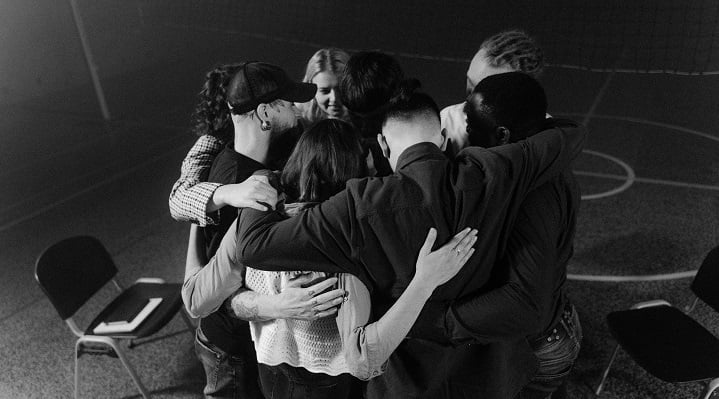 Professionally supported drug and alcohol rehab is one of the best ways to recover from addiction, but it isn't for everyone.
Therefore, it may be useful to know that there are a variety of other options available within the Croydon area.
SMART Recovery is a free self-help recovery service that provides motivation and assistance to those who are wanting to end their addiction to drugs, alcohol, or gambling.
Sessions take place on a weekly basis in person or online which makes this service accessible to all.
Alcoholics Anonymous, Narcotics Anonymous and Cocaine Anonymous are also available in the Croydon area and are usually offered for free, as are their various offshoot groups like Al-Anon Family Group Meetings and Alateen.
They can help individuals connect with peers who are in similar positions and allow stories to be shared in a safe space, as well as provide a higher power that one can lean on when addiction seems overwhelming.
Home detoxes are a cheaper alternative to residential programmes and can help those who have work or family commitments.
Patients are required to keep in touch daily with their chosen clinic who can provide support in person or via telephone.
Outpatient treatment via a drug and alcohol rehab team in Croydon is also a great alternative to residential treatment.
During this time, you will still live at home but visit your chosen clinic to attend sessions and meetings.
Outpatient treatment is a very effective way of overcoming addiction, but is only recommended for those with mild to moderate substance use disorders.
Whatever help you need to beat addiction -whether from a conventional rehab in Croydon or one of these excellent alternative services- let our team help by calling us today on 0800 088 66 86
What Is The Admissions Process Like At Rehab In Croydon?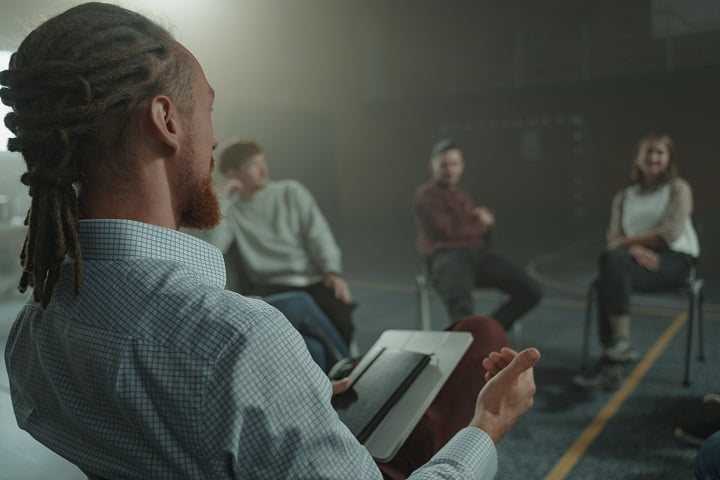 If you're ready to begin alcohol or drug addiction treatment today, contact Rehab Recovery on 0800 088 66 86.
Our friendly team can answer any questions or concerns you may have and begin your pre-admission assessment.
The pre-admission assessment allows our team to examine your relationship with drugs and alcohol and determine what kind of treatment they believe you would benefit from.
From here, we can recommend local clinics in Croydon that provide treatment programmes to help you reach sobriety.
Once an admission date is secured, assessments will be carried out to diagnose your addiction and to create a personalised treatment programme.
Two of the most common criteria used are the ASAM and AUDIT.
What Is The ASAM Criteria?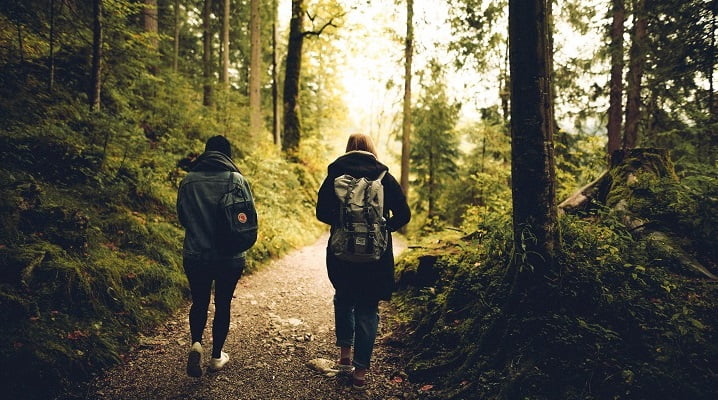 The ASAM (American Society of Addiction Medicine) is six-dimension criteria used by practitioners around the world to correctly place, transfer, and discharge patients.
The six dimensions are as follows:
Dimension 1: Acute Intoxication and Withdrawal Potential
The first dimension explores the client's past and their experiences with substance use. It also includes experiences with withdrawal.
Dimension 2: Biomedical Conditions and Complications
The second dimension explores the client's health history as well as their current mental and physical condition.
Dimension 3: Emotional, Behavioural, or Cognitive Conditions and Complications
The third dimension explores the client's thoughts, mental health, and emotions they are feeling.
Dimension 4: Readiness to Change
This fourth dimension determines the client's readiness and interest in changing behaviours.
Dimension 5: Relapse, Continued Use, or Continued Problem Potential
The fifth dimension explores the client's relationship with relapsing and continued use of substances.
Dimension 6: Recovery/Living Environment
The sixth, and final, dimension explores the client's recovery and living situation. It also includes exploration of things such as social groups, friends, support networks etc.
What Is The AUDIT Criteria?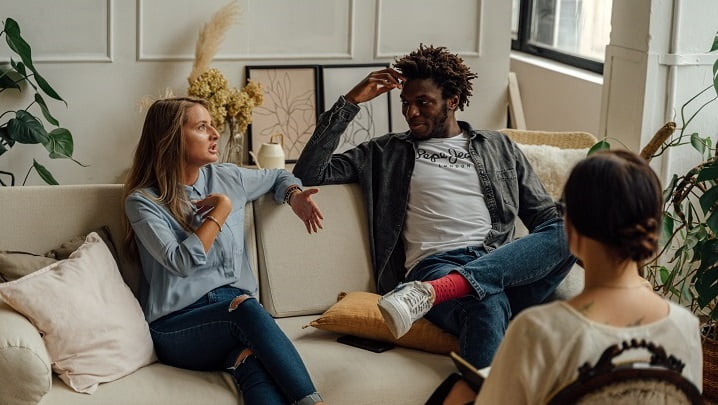 The AUDIT (Alcohol Use Disorders Identification Test) is used exclusively to diagnose alcohol use disorders and follows a series of 10 questions, each scored from 0-4.
The questions of the AUDIT are:
How often do you have a drink containing alcohol?
How many units of alcohol do you drink on a typical day when you are drinking?
How often have you had 6 or more units if female, or 8 or more if male, on a single occasion in the last year?
How often during the last year have you found that you were not able to stop drinking once you had started?
How often during the last year have you failed to do what was normally expected from you because of your drinking?
How often during the last year have you needed an alcoholic drink in the morning to get yourself going after a heavy drinking session?
How often during the last year have you had a feeling of guilt or remorse after drinking?
How often during the last year have you been unable to remember what happened the night before because you had been drinking?
Have you or somebody else been injured as a result of your drinking?
Has a relative or friend, doctor or other health worker been concerned about your drinking or suggested that you cut down?
The test is scored out of a total of 40 and those who score 16 or higher on the AUDIT are encouraged to seek professional help.
These are just two of the many psychiatric assessments used by psychiatrists and rehab specialists to create a person-centred care plan that is specialised to address your specific needs. Other tests include the Diagnostic and Statistical Manual of Mental Disorders 5th Edition (DSM-5) criteria, and the CAGE Questionnaire.
To learn more about how the severity of your addiction will be assessed during rehabilitation in Croydon, call our expert team today on 0800 088 66 86
What Are The Benefits Of Professional Intervention In Croydon?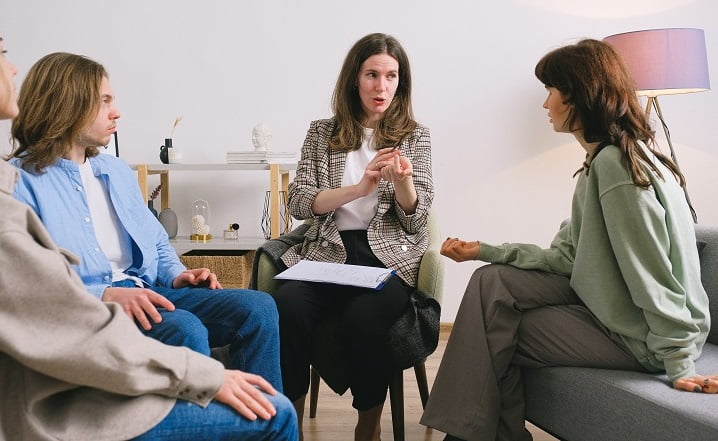 When a friend or family member is struggling with addiction, you may be wondering where you can turn for support.
In many situations, family members also begin to develop unhealthy coping mechanisms.
If you are wanting to help your loved one into treatment, contact our team today.
Whilst nobody wants to abandon their loved ones, it is important not to forget about your own health and well-being.
An intervention is a managed conversation in which friends and family of an individual facing addiction come together to discuss treatment options and the extent of the problem at hand.
At Rehab Recovery, we can place you in contact with a professional interventionist in the Croydon area.
By hiring a professional in this field, you will be able to benefit from a tailored intervention that can truly help your loved one.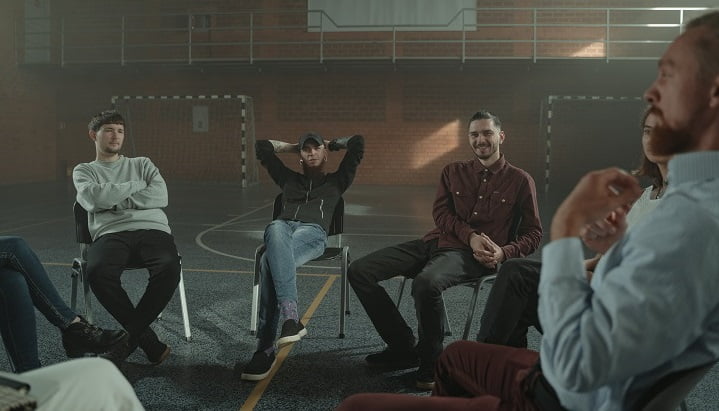 If the interventionist believes that a traditional confrontation is not likely to work, they will recommend a variety of approaches such as the CRAFT method.
CRAFT stands for Community Reinforcement and Family Training.
CRAFT is a widely used approach to help family members of those with substance use disorder learn how to navigate their loved one away from further consumption.
It focuses on the importance of positive reinforcement and the togetherness of the family unit.
It is usually very effective as it allows your loved one to see the implications of their drug use on their family members.
To make sure that your loved one gets the help of a drug and alcohol rehab in Croydon, give our team a call on 0800 088 66 86
Is Rehab In Croydon Very Expensive?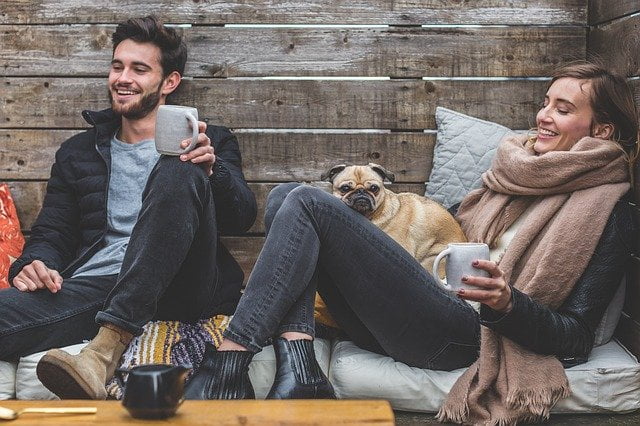 Many people hold the misconception that rehab is overly expensive and unaffordable.
Sadly, this stops them from reaching out for the help they deserve.
At Rehab Recovery, we want prospective clients to understand that addiction treatment doesn't have to be inaccessible.
Many clinics offer payment plans and will work individually with clients to make rehab a reality.
Below we have compiled an estimate of the costs of rehab in Croydon:
A 28-day programme in a single occupancy room usually begins at around £8,000.
For a dual occupancy room, this price is often reduced to £6,000.
A 10-day detox in a single occupancy room is priced at around £3,000 and can increase to £6,000.
If you wish to complete a home detox instead, prices decrease to around £1,500. Though this programme is only offered to those with mild physical dependencies.
For a more accurate estimation of how much your time at an alcohol and drug rehab in Croydon will cost, call us today on 0800 088 66 86
How Do I Choose The Right Rehab Clinic In Croydon?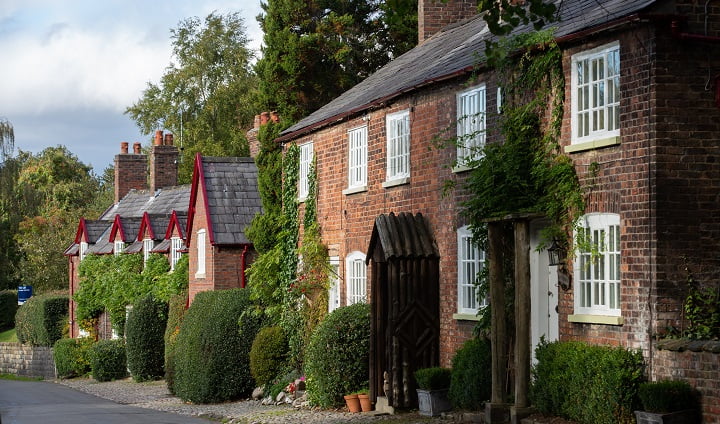 Choosing the right drug and alcohol rehab in Croydon can be challenging, even with support from our team.
However, we have created a checklist that we recommend each prospective client read before committing to a specific clinic.
Has the rehab clinic been operating for a long time? Ideally, this should be longer than 20 years.
Does the clinic have a high rate of success?
Does the clinic have accessible reviews from previous staff and patients?
Is the clinic affordable for you?
Are the staff at this clinic well-trained and experienced?
Do you feel comfortable going to visit the clinic in person and speaking to staff and patients?
To make sure that you end up at the right drug and alcohol rehab in Croydon for your unique needs, talk to our experts on 0800 088 66 86
What Is A Detox Programme?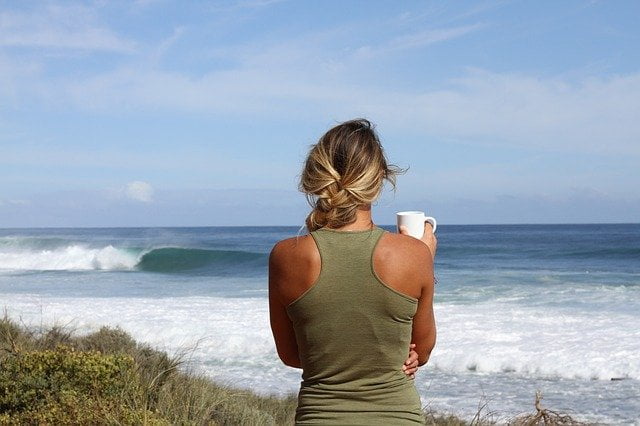 A detox programme is usually the first step in many rehab programmes.
Most people who are addicted to drugs or alcohol will have to partake in one.
At a residential facility, you will likely undergo a medically-assisted detox, meaning clients have access to carefully chosen medications and bespoke care 24 hours a day.
A detox programme aims to remove all harmful toxins from the body so individuals can overcome their physical dependence.
Taking part in this programme in a specialist facility is the most effective way to overcome an alcohol or drug addiction, as staff and medical teams are on hand at all times.
From here, you can benefit from the smooth transition into tailored therapy sessions to help tackle the emotional root of your drug or alcohol addiction.
Whether or not you need to complete detox will depend on the substance you are addicted to and if it produces physical dependencies.
Substances such as alcohol, benzodiazepines, ketamine and heroin will require a derox because the substances have caused a physical need within the body.
Detox does not apply in the case of non-physically dependent substances, such as cocaine dependence, cannabis use disorder, or behavioural addictions (i.e gambling addiction).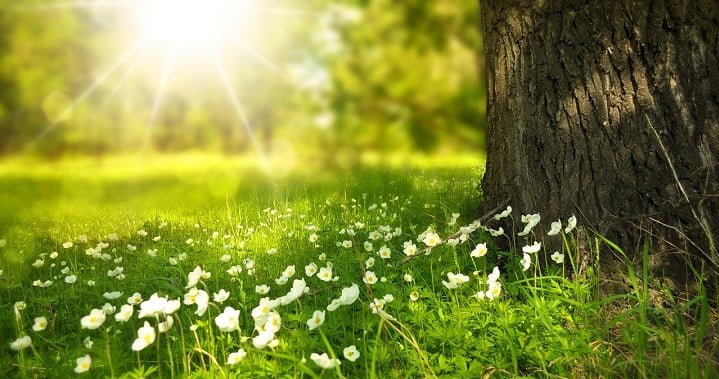 For alcohol detox, the substance Librium – also known as Chlordiazepoxide – is extremely effective at reducing the effects of alcohol withdrawal syndrome.
Librium is used to treat anxiety as well as alcohol withdrawal symptoms, which can make detoxing stressful and even dangerous.
Heroin detox is extremely important to ensure a safe recovery, as it is for any opioid use disorder. Medications like methadone and buprenorphine are widely used to make heroin withdrawal a much safer process.
Self-Detox
At Rehab Recovery we do not advise clients to go cold turkey through a self-detox.
Self-detoxes are usually carried out alone, at home, and can be very dangerous to an individual's mental and physical health. Some individuals could even place themselves at risk of death.
Withdrawing from alcohol, for example, can cause alcohol withdrawal symptoms to occur.
In a medical facility, these can be controlled with medication such as Librium. Such prescription drugs are often key to safely conducting drug or alcohol detox.
At home, with no medical supervision and without the support of a prescription drug, you could be placing your health at extreme risk.
Make sure that your detox is safe and effective with the help of addiction treatment services in Croydon by calling us on 0800 088 66 86
How Long Does Drug And Alcohol Rehab In Croydon Last?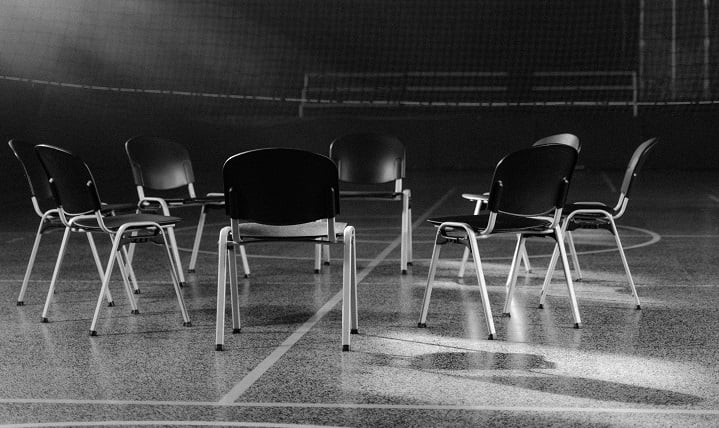 The length of your rehab programme depends on many things such as the severity of your addiction, if the substance you are addicted to produces psychological and physical dependence, your budget for treatment, and the facility you choose.
Most clients tend to complete a 28 to 30-day stay, which means they can soon resume work or family responsibilities.
28 days is usually deemed the most appropriate amount of time to overcome dependencies and cravings.
Others choose to spend anywhere between 3 to 6 months in rehab and some individuals attend rehab for 10-day detox programmes before returning home.
To learn how long your stay at a drug and alcohol rehab in Croydon is likely to take, call us today on 0800 088 66 86
How Can I Access Cocaine Rehab In Croydon?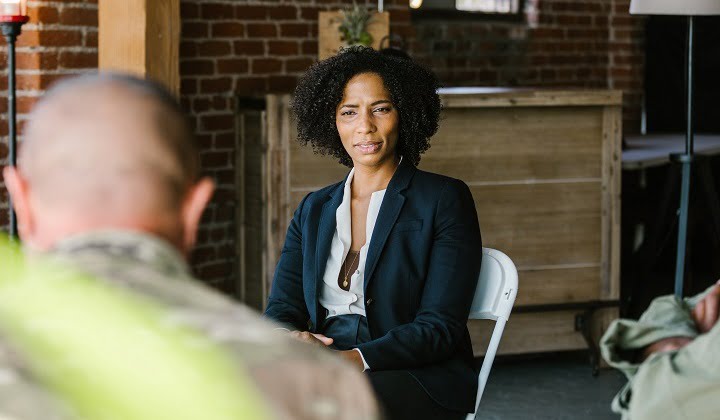 Cocaine is a very popular substance of choice in Croydon with many arrests made in 2020 due to high quantities found in the area.
You do not have to be consuming cocaine every day to form an addiction to it.
If you have tried to stop your usage in the past but have been unable to, cocaine rehab will be in your best interest.
Both cocaine and crack cocaine are not physically addictive, so cocaine detox is not necessary.
Through personalised therapy sessions, you can begin to explore the root of your problem and work on developing healthy coping mechanisms that will see you succeed in sobriety.
By selecting a specialist rehab clinic in London, you can begin to pave the way to a future free from the clutches of cocaine.
Overcome your cocaine addiction with the help of a drug and alcohol rehab in Croydon – call us today on 0800 088 66 86
How Can I Access Heroin Rehab In Croydon?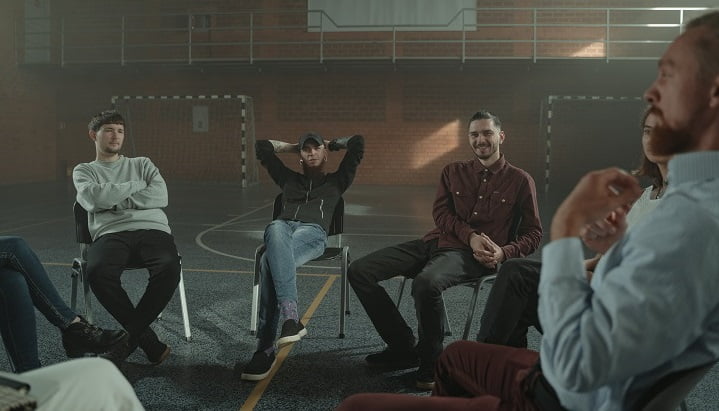 Heroin is an opiate substance that is highly addictive.
Treating a heroin addiction usually requires an intense heroin detox period followed by medical management and therapy.
Medical management is where heroin is substituted for another drug such as buprenorphine or methadone.
These substances stimulate the opioid receptors in the brain without the same danger or 'high' that heroin brings.
Some clients take these drugs for a short period, others for life.
After this, heroin rehab treatment will largely consist of breaking the habits and thought-patterns that lead to heroin addiction in the first place.
Overcome your heroin addiction with the help of a drug and alcohol rehab in Croydon – call us today on 0800 088 66 86
How Can I Access Cannabis Rehab In Croydon?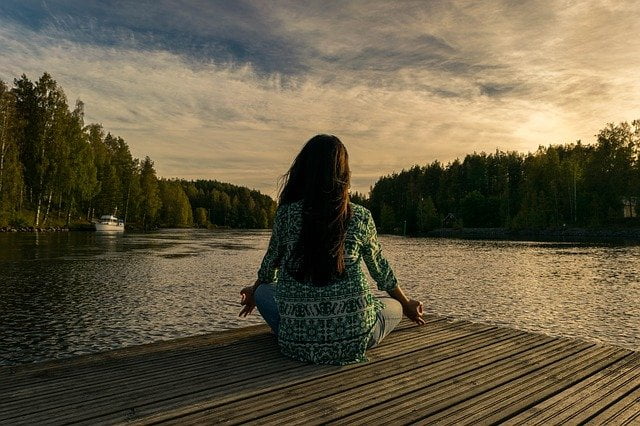 Long-term cannabis abuse can cause a variety of health issues, including:
Lung cancer
Panic attacks
Anxiety
Depression
Paranoia
High blood pressure
It can also jeopardise your relationships, career, and personal life.
Cannabis is one of the most misused substances in the UK.
The THC compound in cannabis is what gives users the euphoric high and cravings for further use.
At rehab, a cannabis detox is not offered because the drug doesn't cause physical dependencies.
Instead, tailored therapy sessions are created for clients that allow them to explore difficult thoughts and feelings associated with their addiction.
Overcome your cannabis addiction with the help of a drug and alcohol rehab in Croydon – call us today on 0800 088 66 86
What Therapies Are Offered At Rehab In Croydon?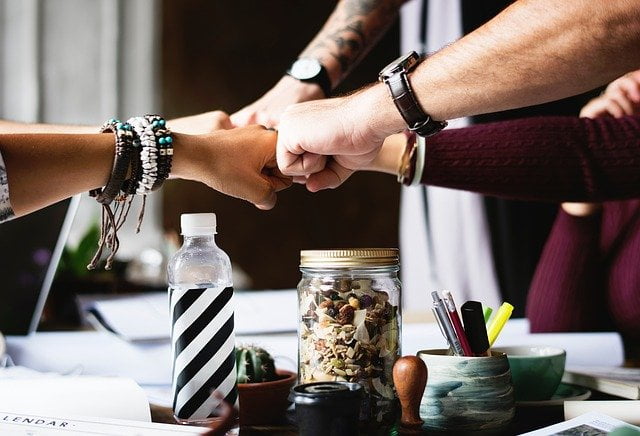 The main aim of therapy is to help people recover.
A mix of both traditional and holistic therapies are offered at rehab, which can significantly help individuals come to terms with their addiction and the choices they have made.
From talking therapies to psychiatric treatments, below is a list of the most commonly assigned therapies available at a residential facility:
To experience any of these superb therapies at a rehab centre in Croydon for yourself, call us today on 0800 088 66 86
Can I Recover From Addiction Without Professional Help?
We've all heard the stories of those who hit rock bottom with their addiction and decide to turn their lives around through sheer willpower alone.
While this may be inspiring, it is not recommended. Very few people are able to recover from addiction without professional help, and attempting it can actually be dangerous.
For starters, a drug or alcohol detox is a very precise and measured process. The medical team at rehab in Croydon will develop a personalised plan for you based on a number of factors including your height and weight, the length and severity of the addiction and any physical or mental co-occurring disorders.
If you attempt to do this alone, you may develop severe withdrawal symptoms such as seizures or hallucinations.
You don't always need to attend rehab as an inpatient to undergo a medical detox, and you may still be able to safely do this from home under medical supervision. Only 20% of people needed to be admitted as an inpatient to undergo detox, with the rest recovering as an outpatient. [26]
Additionally, rehab combines detox and counselling to treat both the physical and psychological aspects of the addiction. Cutting out drugs and alcohol is not enough – you need to address the factors behind the addiction to successfully achieve long-term recovery.
How Do I Prepare for Addiction Rehab in Croydon?
It's important to prepare for rehab before you go, as this will allow you to get the most out of your stay.
Below are some helpful ways that you can prepare for addiction rehab:
Let your boss know that you are going to rehab if you feel comfortable with this, and ensure you get the necessary time off. 

Complete any outstanding tasks at work or delegate them to other colleagues if needed.

Make sure you have childcare organised, or additional care for any elderly family members if you take care of them.

Clean and organise your home so you have a fresh environment to come back to, and get rid of any alcohol and drug paraphernalia.

Pay all your bills in advance so you don't get into arrears while you are in rehab.

You should have received a packing list from your chosen rehab, so stick to this when packing for your stay.

Avoid bringing any prohibited items to the clinic in Croydon such as drugs, alcohol, weapons and medication.
Between 2021 and 2022 there were 133,704 people in contact with addiction treatment services in the UK, and many of them will recover. [27] You can increase your chances by preparing for rehab as much as possible.
How Do I Tell My Family I'm Going to a Drug & Alcohol Rehab in Croydon?
It's normal to be worried about your family's reaction when you tell them that you're going to rehab.
If they aren't already aware of your addiction, you may be fearful of a negative reaction. If they are aware, you may feel more pressure to succeed and recover.
In most cases, your family will be relieved to hear that you are seeking help. Addiction affects your wider social circle in many ways, and your family are often the most impacted.
It's estimated that 1 in 8 children live with an adult who has a drug or alcohol addiction. [28] Choosing to seek professional help can drastically improve their lives.
Find a good time to break the news, ideally in a private environment where you can talk without worrying about being overheard.
They will likely have questions for you, and it's helpful to be as honest as possible. This can alleviate a lot of the stress and distrust that often surrounds addiction.
You may also wish to involve your family in your treatment, such as attending family therapy sessions in Croydon. Letting them know ahead of time can help them to prepare.
Do I Have to Tell My Boss About Alcohol Rehab?
The fear of losing your job or the respect of your boss and colleagues can prevent you from being honest about addiction and rehab in Croydon.
Remember that your health is more important than your job, and you need to put yourself first.
One study found that 1 in 5 people seeking treatment for an addiction are employed. [29] If you have a good boss, they will be supportive of your recovery and will want you to get better.
Make sure to highlight and emphasise the positive aspects of treatment, particularly an increase in productivity and a reduction in sick days. This will help your boss to see the benefits of rehab and may help to increase their support.
Your boss cannot legally share your private health information or details with anyone else, so you don't need to be concerned about your colleagues finding out.
Can I Lose My Job If I Leave to Go to Rehab?
In an ideal world, people should be able to seek treatment for addiction without facing discrimination by their employer.
It's thought that 70% of people who have a drug addiction in the UK are employed full-time. [30] Many people do find that their workplace is supportive of their recovery, but others may face the threat of losing their job if they leave to go to rehab.
You cannot explicitly be fired for going to rehab, but the current UK laws are not clear-cut and your employer may find another reason that cannot be proven to be related to rehab.
The Employment Act 1996 protects employees from discrimination in the workplace based on their drinking status. Each workplace may have varying rules around alcohol use for their employees.
Your health should come first when it comes to addiction treatment. If your employer is not supportive, it may be better for you in the long term to focus on your recovery and find a new job when you are able to.
Is Addiction Treatment Accessible Through the NHS?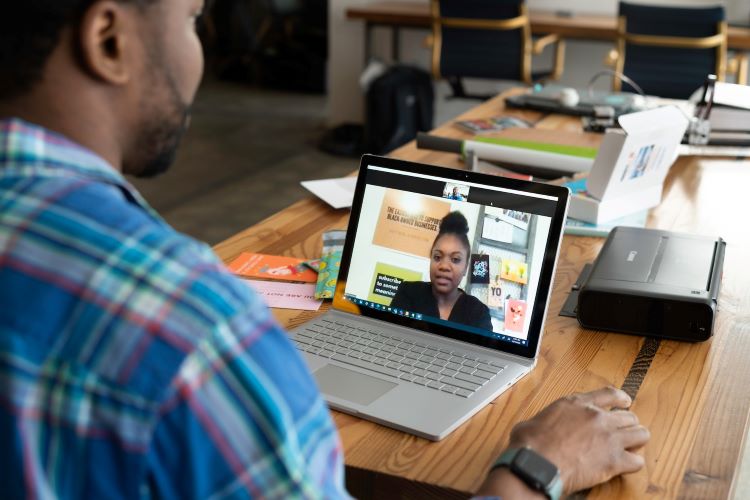 If you've written off the idea of addiction treatment simply because you can't afford it, don't give up.
Depending on your personal circumstances, it may be possible to have your stay at rehab partially or entirely funded by the NHS.
You will need to apply for NHS-funded rehab, and your doctor will be able to direct you to an organisation that will assist you with your application to the council.
The NHS may fund outpatient rehab, inpatient rehab or a community-based service such as counselling. They may fund all or part of your stay.
Not everyone will be eligible for NHS-funded rehab in Croydon, and even those that are may not be able to secure a space due to the limited slots. If the alternative is no treatment, however, then it is definitely worth a try.
The social and economic costs of alcohol-related harm alone cost £21.5 billion, so the more the NHS can fund these lifesaving treatments the better. [31]
I Can't Afford Drug and Alcohol Rehab – I Don't Have Insurance. What Can I Do?
Drug and alcohol rehab can be expensive, and many people do not have the luxury of savings to dip into. Health insurance is also an additional expense that may be out of reach.
Even if you can't afford rehab, don't write off the idea of professional addiction treatment. There are several ways that you can access help and support in Croydon.
NHS rehab
As mentioned above, you may be eligible for NHS rehab. Speak to your doctor and ask for assistance with applying for this treatment.
Counselling
There are many free and lower-cost therapy services available in Croydon. You may be able to access counselling on the NHS, and many private counsellors offer a sliding-scale rate where you pay only what you can afford.
Local support groups
Alcoholics Anonymous (AA) and Narcotics Anonymous (NA) are helpful and effective support groups that are completely free to join. They can help you to heal and recover from addiction through the support of other members.
Can I Force My Loved One to Go to Rehab?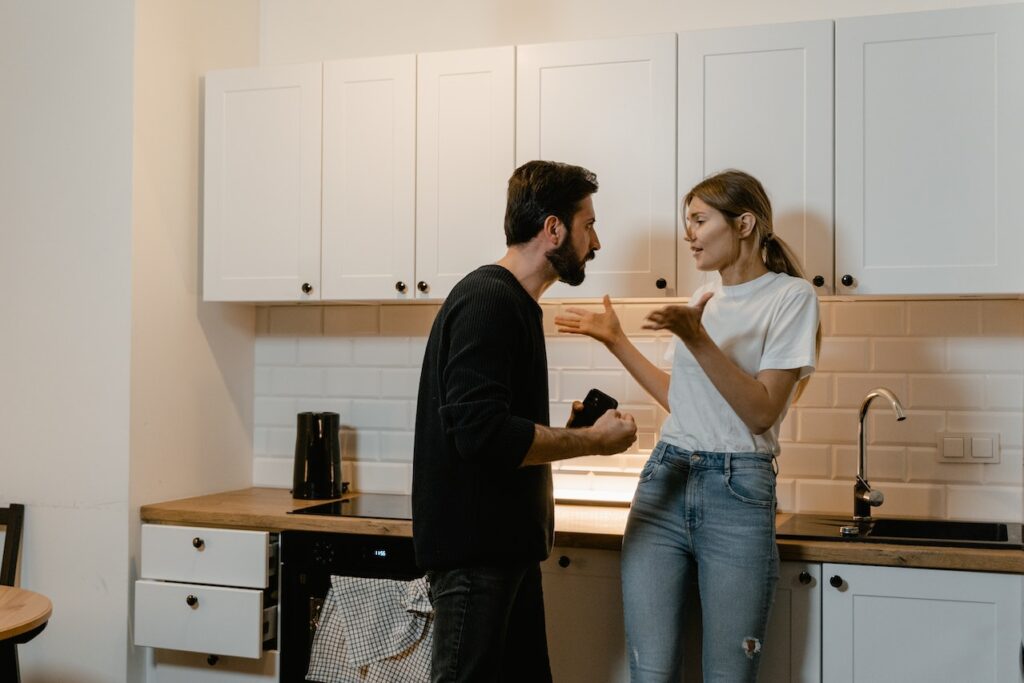 In the UK there is no legal way to force someone into rehab against their will, unless they are under the age of 18.
Even if you are able to persuade or manipulate them into seeking professional treatment, it will not be effective unless they are willing to put in the work and recover.
The only way to truly recover from a drug or alcohol addiction is to really want to. It takes time, effort, heartache and big life changes to stop using substances, and this will not happen if someone is forced or coerced into treatment.
You can speak to your loved one about your concerns and make sure they know the treatment options that are available to them. It is recommended that this is done in a private and neutral setting, with no blame or anger involved.
If your loved one is opposed to the idea of addiction treatment, you may want to try an intervention. This is a meeting between your loved one and several trusted friends and family members, and is run by a professional interventionist.
This can be difficult, as studies show that only 30% of people are willing to confront their family member or friend in this way. [32] But when done correctly, it can guide them towards seeking professional help.
Should I Do Alcohol Rehab or AA?
When choosing between your treatment options in Croydon for alcohol addiction, you may find it difficult to choose between traditional alcohol rehab or local support groups such as Alcoholics Anonymous (AA).
In fact, one study showed that attending AA meetings could be up to 60% more effective than any other addiction intervention methods. [33]
One of the benefits of AA is that it's completely free as opposed to the high fees that many rehab clinics command.
However, they do not have the facilities for a supervised medical detox, an essential part of the recovery process. If your addiction is moderate to severe, it is recommended that you attend residential rehab for your own safety.
How Can I Refer Myself Into Rehab?
It couldn't be easier to refer yourself into rehab. If you don't feel comfortable with the thought of speaking to your doctor about addiction, be proactive and get in touch with rehab clinics in Croydon.
You do not need a referral in order to receive addiction treatment at rehab. If you are concerned about your relationship with drugs or alcohol, you are entitled to care.
Simply click here to view a comprehensive list of drug and alcohol addiction services located across England.
You may feel overwhelmed with the sheer number of options available to you, and may not know which one to choose. We can help – call Rehab Recovery on 0800 088 6686 for a free confidential assessment and referral.
We have years of experience in referring people to rehab clinics in Croydon, so we know how to choose the best one for your individual needs.
What Happens When I Arrive At Rehab?
It can take time to settle in at rehab, and the day you arrive can feel overwhelming. You are in a new environment surrounded by unfamiliar people, about to begin the journey to addiction recovery.
The main objectives when you first arrive at rehab in Croydon are to settle into your surroundings and for your medical team to get an understanding of your condition and the type of treatment you will require.
You will first undergo a series of assessments, both physical and psychological. These may include blood tests, answering questions and a review of your medical history.
This allows your medical team to develop a treatment plan for you.
Your belongings will likely be searched to ensure you do not bring any prohibited items into the clinic. 
The average amount of time people require addiction treatment for is 306 days. [34] While you will likely not be at rehab for this amount of time, it does play a huge role in your treatment.
Can I Leave Rehab At Any Time?
28 days can feel like a long time to commit to a treatment programme, particularly if you have never been away from home for a long period before.
It can be reassuring to know that in the majority of cases, you will be able to leave rehab at any time. If you don't want to complete your treatment programme, you can go home whenever you choose.
However, it's important to understand that your chances of long-term success are greatly increased when you remain at rehab for the entirety of your treatment programme. With up to 60% of people relapsing after rehab even after completing their plan, your odds are reduced further if you leave early. [35]
It may be more helpful for you to identify why you want to go home, and work to overcome these feelings. Your counsellor will be able to assist you with this.
If you're struggling with withdrawal symptoms from a detox, remember that these usually last for a maximum of 10 days with most people finding their symptoms peak at around 72 hours. If you're not getting along with your roommate, you may have the option to switch rooms. If you simply miss your family and friends, calling them more frequently and taking advantage of visiting hours can be helpful.
Drug and alcohol rehab in Croydon is not a prison. You are free to leave whenever you like, but be mindful of your reasons and make a decision that will benefit you in the long term.  
Will Friends and Family Be Allowed to Visit?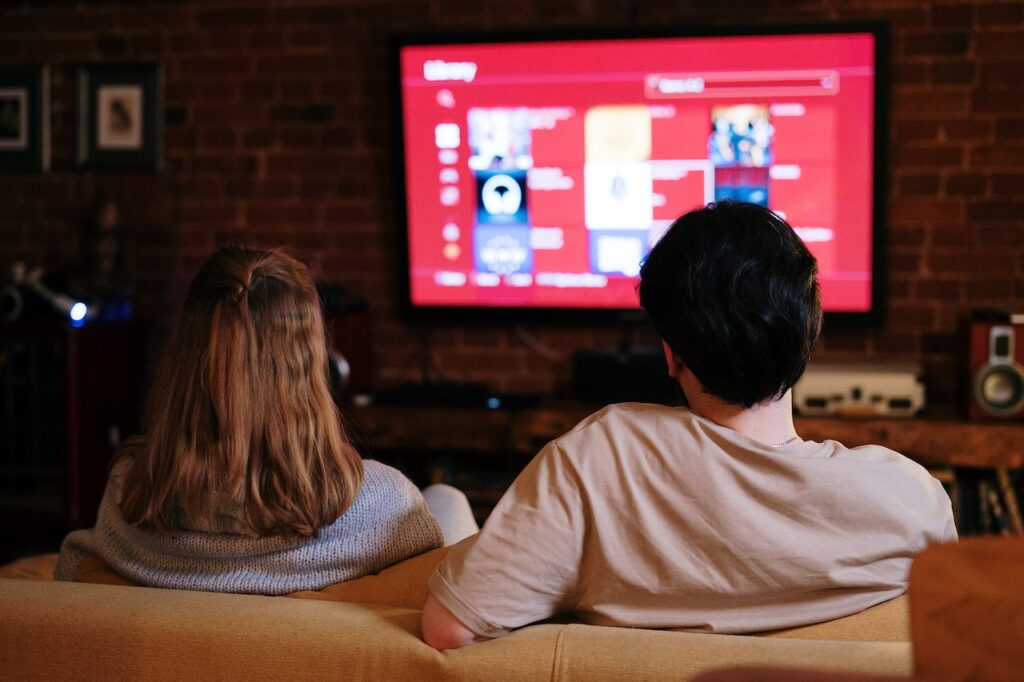 Most rehabs in Croydon have dedicated visiting hours, so you will be able to see your friends and family members during treatment if you wish.
It is often recommended that you stay connected with your loved ones during this time. It can be very helpful to feel supported and loved during such a vulnerable process.
Isolation is a major contributor to addiction – in fact, studies show that 13% of people started using substances or increased their substance use during the pandemic. [36] It is theorised that being isolated from other people played a large role in this.
As well as visiting, your family can become a big part of your treatment plan by participating in family therapy sessions. This can improve the dynamic between family members and help you communicate with each other more effectively, as well as working on any rifts or trauma related to the addiction.
If your friends and family members are unable to visit in person, you can still keep in touch with them through regular phone calls.
Of course, it may not always be helpful to see your friends and family members while you are in treatment. If they do not support your recovery journey and pressure you into continuing to use substances, putting distance between them during this time can give you some much-needed clarity.
Will My Rehab Programme Be Confidential?
There is unfortunately still a stigma surrounding addiction and rehab. In fact, 10.4% of people surveyed said that they avoided seeking professional treatment for their addiction as they were worried about what other people may think. [37]
As a result of this, confidentiality and privacy when recovering from a drug or alcohol addiction is essential for many people.
All reputable rehabs in Croydon abide by data protection and privacy laws. This means they are not allowed to share details of your treatment with any third parties unless they have your explicit consent. 
This includes other patients, family and friends and any organisations that do not legally or medically need these details. You can give your consent for certain people to be kept informed about your treatment, such as a trusted family member. 
Many clinics also prohibit the use of cameras on the grounds of the clinic to further protect their patient's privacy.
This allows you to completely focus on your recovery without worrying about your personal details being shared with others.
Do Rehabs Centres Provide Gender-Specific Treatment?
One study found that 33.1% of admissions to addiction treatment programmes were women, while 66.9% were male. [38]
As men and women use and react to drugs and alcohol differently, Croydon offers several gender-specific rehab clinics.
These are rehabs that solely treat men or women. There are many benefits to gender-specific addiction treatment – the rates of competition are decreased, both genders feel more comfortable speaking about certain topics in front of people of the same sex and gender-specific topics can be discussed freely.
Can I Do An Alcohol Detox At Home?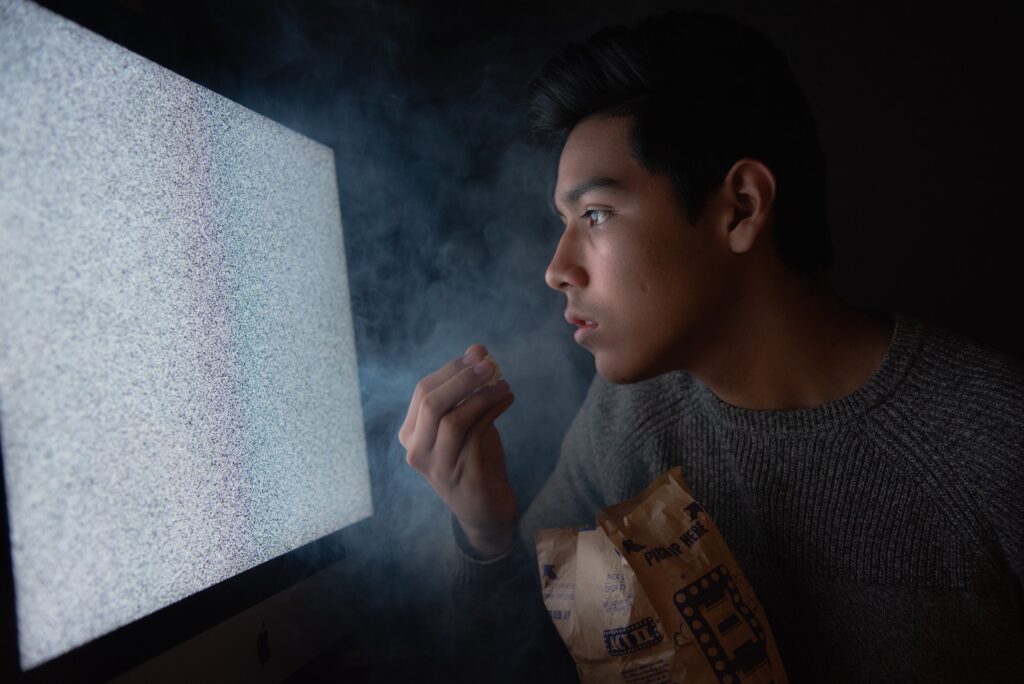 You can do an alcohol detox at home, but it's crucial that you are medically supervised and closely monitored during the process.
This is known as a home alcohol detox and is a common treatment offered by outpatient addiction treatment clinics in Croydon.
You will have an initial consultation with a doctor to ensure that you meet the criteria for a home detox. This treatment is not usually offered to people who have experienced severe withdrawal symptoms before, have an unstable home life/living environment or have been drinking large amounts of alcohol on a regular basis for an extended period of time.
The doctor will then post out any medication that you will need along with your plan, which you should follow closely. A home detox takes around 10 days and during this time your doctor will check in on you by phone or video call to ensure your safety. 
It is not recommended to attempt a home detox without medical guidance. This is because there is always the possibility of developing severe alcohol withdrawal symptoms, commonly known as delirium tremens.
Delirium tremens can be fatal in up to 37% of cases, so take care of yourself and always speak to a doctor before drastically changing your alcohol consumption. [39]
What Happens During Detox?
If you are addicted to drugs or alcohol, you may experience withdrawal symptoms when you stop using these substances as part of a detox.
Common withdrawal symptoms include:
Anxiety

Shaking

Sweating

Fatigue

Nausea

Vomiting

Headaches, which affect up to

60% of people

recovering from an opioid addiction [40]

Insomnia
Severe withdrawal symptoms include:
Hallucinations

Paranoia

Psychosis

Extreme confusion

Unconsciousness  
Most detox plans will advise you to gradually reduce your use, but even this cannot completely prevent withdrawal symptoms from occurring.
This is because your brain and body have become used to having these substances in your system. When they are removed or reduced, your body needs to find a new balance.
How Long Does a Detox Last?
A drug or alcohol detox usually takes between 7 and 10 days to complete.
Depending on the substance you are withdrawing from, it can take anywhere between several hours to a full day for the withdrawal symptoms to appear.
In most cases, symptoms will peak at around 72 hours and gradually decrease from there.
Some people continue to experience psychological withdrawal symptoms such as cravings and mood swings for several years after treatment. This is known as post-acute withdrawal syndrome (PAWS) and is thought to affect up to 90% of people recovering from an opioid addiction. [41]
Is Detox With No Rehab Possible?
It is possible to detox from drugs and alcohol without going to rehab, but it can be dangerous unless you arrange some kind of professional treatment and supervision.
A supervised home detox can be an effective way to detox without going to rehab. It lasts for 7-10 days and once completed, you can arrange further counselling if you choose.
Outpatient programmes in Croydon may also offer a short-term detox programme, which will allow you to heal from physical addiction without having to check into an inpatient clinic.
We highly recommend one of the above options if you wish to detox from drugs or alcohol without going to rehab. Quitting substances by yourself can be dangerous, as 10% of people undergoing an alcohol detox will experience severe withdrawal symptoms. [42]
If you are still planning to attempt a detox with no rehab or professional treatment, speak to your doctor first. They will be able to advise you of the potential risks and help you come to a safe and informed decision.
What Happens After Initial Detoxification?
If you are attending inpatient rehab in Croydon, completing the initial detox means that you are ready to move on to the next stage of treatment: counselling.
Many addiction treatment programmes are focused around intensive counselling. This can help you to develop the mental tools needed to remain sober even in the face of cravings and temptation.
It can also be a chance to address some of the factors behind the addiction, such as trauma. Healing from past events and negative thought patterns can go a long way in changing your behaviour. 
There are many different types of counselling available at drug and alcohol rehab. Some of the most common types include:
Cognitive behavioural therapy (CBT)

Dialectical behavioural therapy (DBT)

Motivational interviewing

Family therapy

Group therapy

Individual therapy

Alternative and holistic therapies
One study found that 60% of people with a drug or alcohol addiction who engaged in a CBT programme were able to remain sober for at least one year. [43]
What Happens in the 28-Day Rehabilitation Treatment Programme?
The most common length of addiction treatment is 28 days. This allows enough time to completely detox, undergo a sufficient amount of counselling and be guided through relapse prevention.
Detox
It's difficult to heal and move forward when you still have a physical addiction to drugs or alcohol. A detox is the first step to recovery, allowing you to flush out all substances from your body so you can address the psychological side with a clear mind.
Counselling
Most of your treatment will be focused on counselling, with most rehabs in Croydon offering three weeks of therapy throughout a 28-day treatment programme.
Relapse prevention
You can make good progress at rehab, but it can be difficult to sustain this in the outside world and up to 60% of people will relapse at some point. [44] Relapse prevention helps you anticipate and prepare for temptation and reduces your chances of relapsing after treatment.
What is an Aftercare Programme?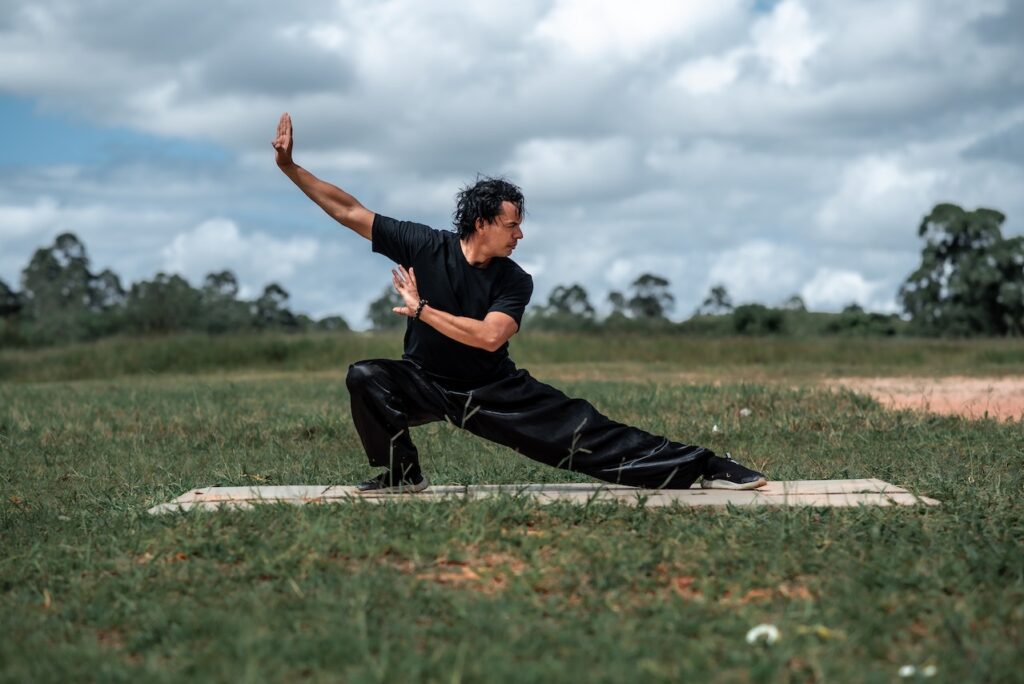 An aftercare programme provides an effective way to continue your progress even after you leave rehab. 
Before you complete your treatment, your counsellor and medical team will help you to come up with an aftercare programme. This will help you to identify any triggers and manage them in a healthy way as well as access continued support in the weeks and months after rehab.
There are many different types of aftercare available in Croydon, with some of the most popular listed below:
Counselling

Sober living housing

Support groups

Outpatient care

Rehab alumni programmes
Each person will experience aftercare differently, but it can make a real difference to your recovery.
How Long Does Aftercare Last?
The most common length of time for people to engage with aftercare service is three months. After that, many people feel that they have the necessary support and mental tools to remain sober.
However, there is no time limit. You can continue to attend support group meetings and access counselling services in Croydon for as long as you like. 
In fact, Alcoholics Anonymous (AA) states that 99% of their members who have been attending for more than 10 years had been sober for over 10 years. [45]
Don't feel pressured to stop using aftercare services if you are still benefitting from them. Support groups can help you to feel more connected to others and less isolated, which can help you to stay sober even during stressful times.
How Will I Sustain My Sobriety Once I Leave Rehab?
One of the most effective ways to stay sober after rehab is to remain abstinent. This means you do not use any type of addictive substance.
While it may seem daunting at first, abstinence can actually make your life easier. You don't need to worry about how much to drink and when you need to stop – you simply don't drink alcohol at all.
Some other ways that you can sustain your sobriety once you leave rehab include the following:
Engage with aftercare services in Croydon such as counselling, support groups and outpatient care

Build a support system – this could be family, friends or other people in recovery

Set achievable goals that you can focus on and work towards

Find ways to lower your stress levels, such as finding a new job or taking up meditation

Ask a trusted friend or family member to remove any drug or alcohol paraphernalia from your home

Keep a running list of things to be grateful for – these can be as small as clean sheets on your bed or fresh flowers on your desk

Get your thoughts and emotions out in a healthy way by journalling regularly
It's thought that around 50% of those who are in recovery for an addiction are completely abstinent from all addictive substances. [46]
What is Alcoholics Anonymous?
Alcoholics Anonymous (AA) is a worldwide organisation that supports people who are struggling with an alcohol addiction.
It is completely free to join and is primarily funded by donations, which are optional. 
AA focuses on regular meetings, often run by volunteers, where members can share their stories and support one another. 
Meetings generally revolve around the 12 Steps, which are specific actions that can be taken to move forward and heal from addiction.
Although some of the 12 Steps use religious wording, you do not have to be religious to join or benefit from AA. The vast majority of meetings are not focused on religion at all.
These meetings are held both in-person and online, and Croydon is home to a number of AA branches that you can join.
According to their own statistics, there are over 4 million attendances at AA meetings each year in the UK and 75% of members have been sober for at least two years. [47]
What is Narcotics Anonymous?
Narcotics Anonymous (NA) is very similar to Alcoholics Anonymous. It is an organisation founded to help support people who have a drug addiction.
No matter what type of drug you are addicted to or how severe your addiction is, you can find guidance and support at NA. There are members with cocaine addiction, heroin addiction, cannabis addiction, prescription painkiller addiction and everything in between.
Just like AA, NA is founded on the 12 Steps. These steps do not have to be completed all at once – in fact, they often take years to work through.
If you cannot get to an in-person meeting or simply don't feel comfortable enough, you can attend online. This makes NA extremely inclusive, as anyone can attend regardless of physical disability or mental health issues such as anxiety.
It can be very helpful to get support from your community in Croydon while recovering from a drug addiction. Other members may be further along in their journey than you and can offer valuable advice.
According to their website, 31% of NA members have been sober for 1-5 years and 22% have been drug-free for over 20 years. [48]
What is SMART Recovery?
Self-Management and Recovery Training (SMART) is an alternative addiction treatment programme. It is scientifically-based and consists of regular meetings in Croydon led by both volunteers and workers to help people recover from drug and alcohol addiction.
SMART Recovery is based on key concepts of cognitive behavioural therapy (CBT) including mindfulness and behaviour change.
They have developed the 4-Point Programme which makes up the four phases of addiction treatment. These are listed below:
Building and Maintaining Motivation

Coping with Urges

Managing Thoughts, Feelings and Behaviours

Living a Balanced Life
SMART Recovery views addiction as a behavioural issue rather than a disease. This helps members to feel that it is something they can overcome through behaviour change.
According to their own figures, the number of SMART Recovery meetings has increased from 42 in 1994 to 3,078 in 2019. [49]
What Happens After Rehab in Croydon?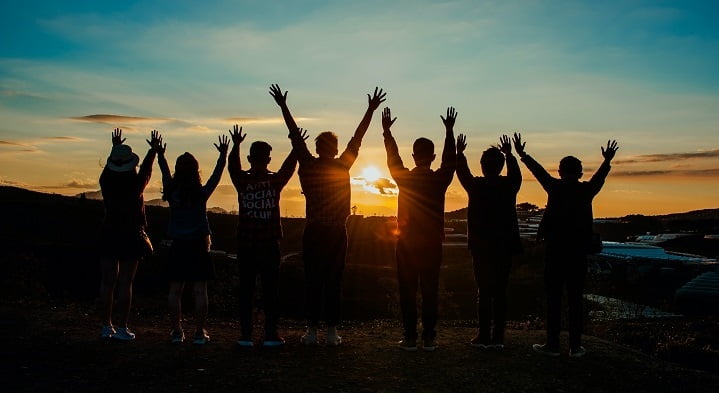 Before your programme is complete, staff will work with you to create plans for the next chapter of your life.
Thinking about leaving rehab can be challenging, especially if you are worried about certain triggers and associations found at home.
A relapse prevention plan is created to help avoid relapses and includes details of your cravings, triggers and coping mechanisms.
This plan is to help you but is also shared with your outpatient team and family so that they can assist you in times of hardship.
As part of your programme, aftercare is also offered.
This means that your chosen clinic will continue to work with you via meetings and therapy sessions.
Aftercare is typically offered for around 12 months and has proven to be very beneficial in helping individuals maintain their newfound sobriety.
HALT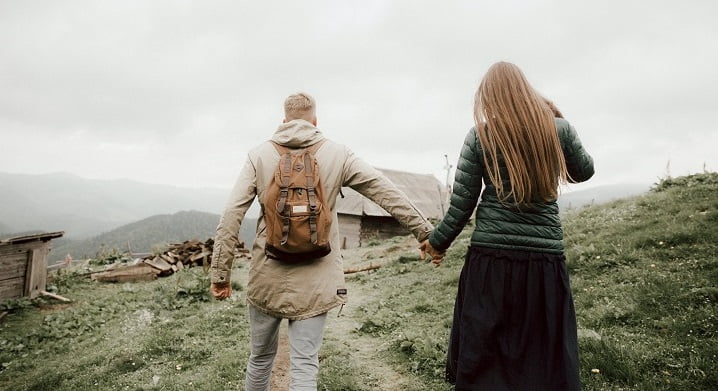 Your relapse prevention plan will also contain sections on various methods to help avoid relapses such as HALT.
HALT stands for Hungry, Angry, Lonely, Tired and encourages you to question your needs before giving in to addictive behaviour.
Spelling out HALT also encourages individuals to stop before they think about relapsing.
Discover your path to sobriety at a drug and alcohol rehab in Croydon by calling us today on 0800 088 66 86
How Do I Get Help From Rehab Recovery Today?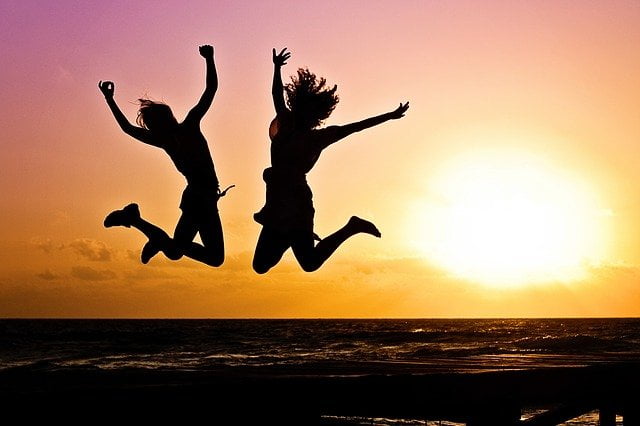 For more information on the detox and rehab options available in Croydon, contact Rehab Recovery today on 0800 088 66 86.
Our call handlers will outline a variety of treatment options sutied to your particular needs and preferences. All drug and alcohol rehabs must be registered and audited by the Care Quality Commission (CQC).
This includes both private and statutory addiction treatments.
Rehab Recovery offers addiction support across the Uk, including Sutton, Bromley, Wimbledon, Biggin Hill, Epsom, Orpington, Greenwich, Kingston upon Thames.
When you reach out for help, you're making the choice to lead a better and happier life.
References
[1] https://www.rutgers.edu/news/rutgers-researchers-delve-deep-genetics-addiction 
[2] https://www.ncbi.nlm.nih.gov/pmc/articles/PMC3051362/#:~:text=Additionally%2C%20evidence%20has%20shown%20that,subsequently%20develop%20substance%20abuse%20problems.&text=This%20seems%20to%20be%20an%20especially%20strong%20relationship%20in%20girls 
[3] https://www.ons.gov.uk/peoplepopulationandcommunity/crimeandjustice/articles/drugmisuseinenglandandwales/yearendingjune2022 
[4] https://www.drugwise.org.uk/how-much-do-drugs-cost/
[5] https://www.gov.uk/government/publications/alcohol-and-drug-prevention-treatment-and-recovery-why-invest/alcohol-and-drug-prevention-treatment-and-recovery-why-invest 
[6] https://www.ncbi.nlm.nih.gov/pmc/articles/PMC4295122/ 
[7] https://www.gov.uk/government/statistics/substance-misuse-treatment-for-adults-statistics-2021-to-2022/adult-substance-misuse-treatment-statistics-2021-to-2022-report#treatment-outcomes 
[8] https://www.gov.uk/government/statistics/local-alcohol-profiles-for-england-lape-march-2023-update/local-alcohol-profiles-for-england-short-statistical-commentary-march-2023 
[9] https://www.ons.gov.uk/peoplepopulationandcommunity/birthsdeathsandmarriages/deaths/datasets/deathsrelatedtodrugpoisoningenglandandwalesreferencetable 
[10] https://assets.publishing.service.gov.uk/government/uploads/system/uploads/attachment_data/file/1113175/Alcohol-use-disorders-identification-test-AUDIT_for-print.pdf 
[11] https://www.ncbi.nlm.nih.gov/pmc/articles/PMC6094954/ 
[12] https://www.gov.uk/government/publications/parents-with-alcohol-and-drug-problems-support-resources/parents-with-alcohol-and-drug-problems-guidance-for-adult-treatment-and-children-and-family-services#:~:text=According%20to%20the%20Children%27s%20Commissioner,rate%20of%2040%20per%201%2C000
[13] https://www.sciencedirect.com/topics/medicine-and-dentistry/withdrawal-seizure#:~:text=4%20How%20often%20do%20seizures,the%20first%20week%20of%20withdrawal
[14] https://www.gov.uk/government/statistics/substance-misuse-treatment-for-adults-statistics-2021-to-2022/adult-substance-misuse-treatment-statistics-2021-to-2022-report#:~:text=There%20were%20289%2C215%20adults%20in,figures%20(130%2C490%20and%20132%2C124)
[15] https://www.gov.uk/government/publications/gambling-related-harms-evidence-review/gambling-related-harms-evidence-review-summary–2
[16] https://www.hhs.gov/about/news/2023/01/04/samhsa-announces-national-survey-drug-use-health-results-detailing-mental-illness-substance-use-levels-2021.html 
[17] https://www.gov.uk/government/statistics/substance-misuse-treatment-for-adults-statistics-2017-to-2018/alcohol-and-drug-treatment-for-adults-statistics-summary-2017-to-2018 
[18] https://www.samhsa.gov/data/sites/default/files/report_3223/ShortReport-3223.html#:~:text=About%207.5%20million%20(10.5%20percent)%20children%20lived%20in%20households%20with,year%20illicit%20drug%20use%20disorder 
[19] https://www.ncbi.nlm.nih.gov/pmc/articles/PMC4152944/ 
[20] https://pubmed.ncbi.nlm.nih.gov/22564065/ 
[21] https://learn.genetics.utah.edu/content/addiction/genes#:~:text=From%20careful%20studies%2C%20scientists%20estimate,60%20percent%20of%20their%20risk.&text=Each%20person%20has%20a%20mix,can%20add%20risk%20or%20protection
[22] https://www.gov.uk/government/statistics/substance-misuse-treatment-for-young-people-statistics-2021-to-2022/young-peoples-substance-misuse-treatment-statistics-2021-to-2022-report#:~:text=Trends%20in%20young%20people%27s%20treatment,2008%20to%202009%20(24%2C494) 
[23] https://www.gov.uk/government/statistics/substance-misuse-treatment-for-adults-statistics-2021-to-2022/adult-substance-misuse-treatment-statistics-2021-to-2022-report#:~:text=There%20were%20126%2C118%20people%20who,from%2050%25%20to%2049%25) 
[24] https://www.psychiatrictimes.com/view/substance-misuse-and-acquired-brain-injury#:~:text=The%20relationship%20between%20substance%20misuse,at%20the%20time%20of%20injury.&text=Alcohol%20misuse%20is%20also%20a%20risk%20factor%20for%20stroke
[25] https://emedicine.medscape.com/article/289848-overview#:~:text=Roughly%203%25%20of%20persons%20with,severe%20withdrawal%20symptomatology%2C%20including%20psychosis 
[26] https://www.ncbi.nlm.nih.gov/pmc/articles/PMC4606320/#:~:text=Dopamine%20is%20another%20neurotransmitter%20that,due%20to%20kindling%20%5B16%5D
[27] https://www.gov.uk/government/statistics/substance-misuse-treatment-for-adults-statistics-2021-to-2022/adult-substance-misuse-treatment-statistics-2021-to-2022-report 
[28] https://www.samhsa.gov/data/sites/default/files/report_3223/ShortReport-3223.html
[29] https://assets.publishing.service.gov.uk/government/uploads/system/uploads/attachment_data/file/573892/employment-outcomes-of-drug-or-alcohol-addiction-and-obesity-print.PDF 
[30] https://www.readersdigest.co.uk/health/wellbeing/the-hidden-cost-of-substance-abuse-in-the-uk-workplace 
[31] https://www.gov.uk/government/publications/alcohol-and-drug-prevention-treatment-and-recovery-why-invest/alcohol-and-drug-prevention-treatment-and-recovery-why-invest 
[32] https://www.apa.org/monitor/2017/12/underappreciated-intervention 
[33] https://med.stanford.edu/news/all-news/2020/03/alcoholics-anonymous-most-effective-path-to-alcohol-abstinence.html
[34] https://www.gov.uk/government/statistics/substance-misuse-treatment-for-adults-statistics-2021-to-2022/adult-substance-misuse-treatment-statistics-2021-to-2022-report#treatment-outcomes 
[35] https://nida.nih.gov/publications/drugs-brains-behavior-science-addiction/treatment-recovery 
[36] https://www.apa.org/monitor/2021/03/substance-use-pandemic 
[37] https://nida.nih.gov/research-topics/stigma-discrimination#affect 
[38] https://www.samhsa.gov/data/sites/default/files/sr077-gender-differences-2014.pdf
[39] https://www.ncbi.nlm.nih.gov/books/NBK482134/#:~:text=It%20is%20now%20commonly%20known,because%20it%20can%20become%20fatal
[40] https://pubmed.ncbi.nlm.nih.gov/2071394/ 
[41] https://www.semel.ucla.edu/dual-diagnosis-program/News_and_Resources/PAWS 
[42] https://www.ncbi.nlm.nih.gov/pmc/articles/PMC6761825/ 
[43] https://www.ncbi.nlm.nih.gov/pmc/articles/PMC2897895/ 
[44] https://nida.nih.gov/publications/drugs-brains-behavior-science-addiction/treatment-recovery
[45] https://www.alcoholics-anonymous.org.uk/professionals/interesting-statistics
[46] https://pubmed.ncbi.nlm.nih.gov/34931320/
[47] https://www.alcoholics-anonymous.org.uk/professionals/interesting-statistics#:~:text=75%25%20of%20those%20with%20up,12%20of%20months%20of%20sobriety 
[48] https://www.na.org/admin/include/spaw2/uploads/pdf/conference/project/2301_MS_2018_Nov19.pdf
[49] https://www.smartrecovery.org/pdf/Fast-Facts-Current-SRI.pdf