Drug and Alcohol Rehab Suffolk
If you suspect that your life would be better without alcohol or drugs then this is already a sign that you may already have a problem.
The reality is that people are usually well on their way to addiction (if not there already) by the time they begin worrying about it.
Substance abuse leads to denial, and the problem drinker or drug user will have all types of excuses for why things are going wrong in their life. They may even believe that it is these substances that allow them to cope with all the bad stuff.
If you feel trapped by addiction, your only positive option is to break away. It is probably too late for you to be able to control your drinking or drug use and once this control is gone it never comes back.
Your only real option is to choose permanent abstinence from these substances.
46 people died from drug poisoning in Suffolk in 2020. (1) In 2019, 120 people were admitted to the hospital each day for alcohol-related illnesses. (2) Substances are creating serious health issues across the county and at its worst, people are dying.
This is a grave state of affairs. Sadly, substance use isn't going to disappear. People require input. Where there are substances, there are addictions.
This is because the psychoactive effects of substances change the functioning of the brain. People are no longer able to control their behaviours.
The substances trigger them into a state of "fight or flight" which tells them that the only way to survive is to return to the substance.
So how do people overcome this disease? The truth is, people need deep psychological treatments. This is the way to treat the brain and cognitive processes within it.
Through doing this with a team of professionals at a rehab clinic, people are capable of recovering from addiction.
Start your recovery journey today by calling our expert team on 0800 088 66 86
Addiction and mental health: a dual diagnosis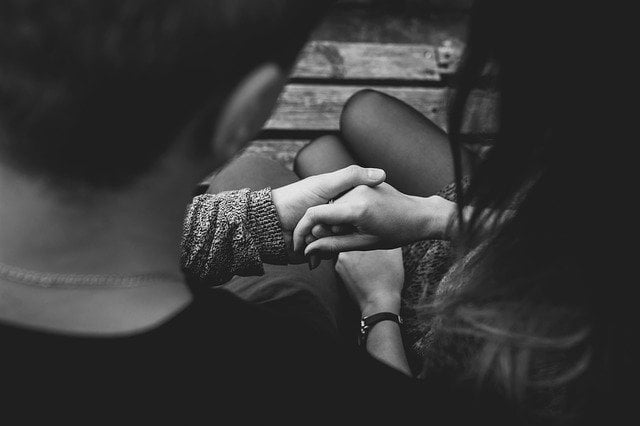 If you go to a drug and alcohol rehab Suffolk, you might discover during the admissions process that you have a dual diagnosis. This is when both a mental health condition and addiction exist at the same time.
This is actually quite common. Many people living with depression, anxiety, schizophrenia, trauma, and bipolar condition turn to substances.
This is because in the early days of doing so, they perceive desired effects such as feeling relaxed or happier. It's known as self-medicating.
With prolonged substance use over time, though, addictions can obviously develop. During the admissions stage of entering rehab, you'll undergo an assessment that will identify this.
What this does is bring a more appropriate treatment programme that will address your mental health as well as the addiction.
Rehab and the goal of abstinence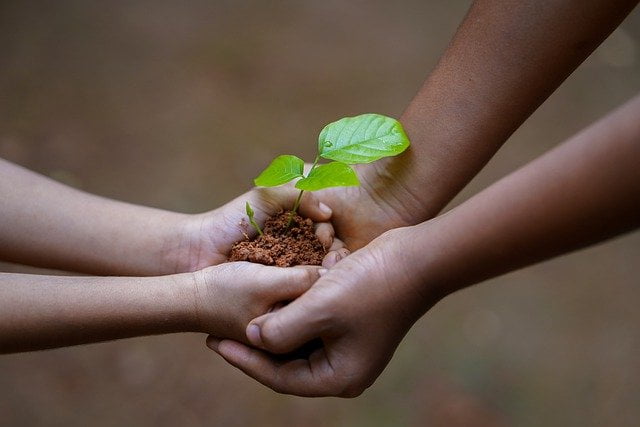 Going to rehab is the best environment to receive a broad range of deep-reaching treatments. The goal of this is so that the person achieves sobriety.
It's also in order to ensure that the person is equipped to maintain an abstinent lifestyle on leaving rehab.
For the addicted person, abstinence is the only way behaviours and thoughts linked to substances can be controlled.
Many people hope to get in control of the habit and at that point be able to use it in a social way in the future. Where the addicted brain has developed this is unrealistic.
The goal of rehab is therefore also supporting the person to start developing a life where meaning, value, and purpose is achieved through other activities that are healthy.
Start your recovery journey today by calling our expert team on 0800 088 66 86
What council-funded rehab services provide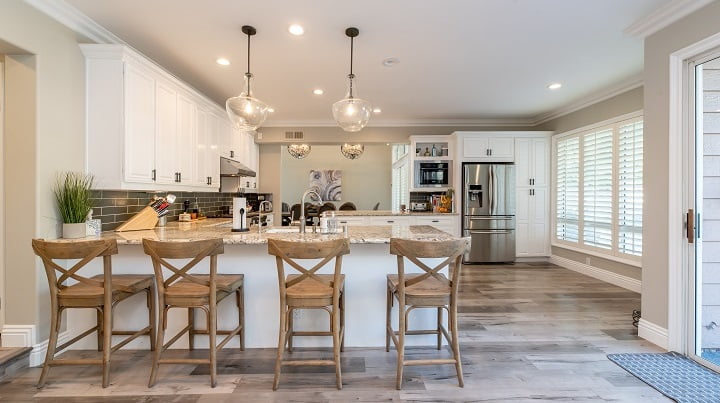 In the majority of towns in Suffolk, there is access to council-funded rehab services.
These are outpatient services where you go to the clinic for group sessions and maybe the odd one-to-one.
These can be really beneficial to people who have mild issues around substance use.
On the other hand, they can be really useful to people who have gone through rehab and require lighter support.
The effects of addiction reveal your need for rehab treatment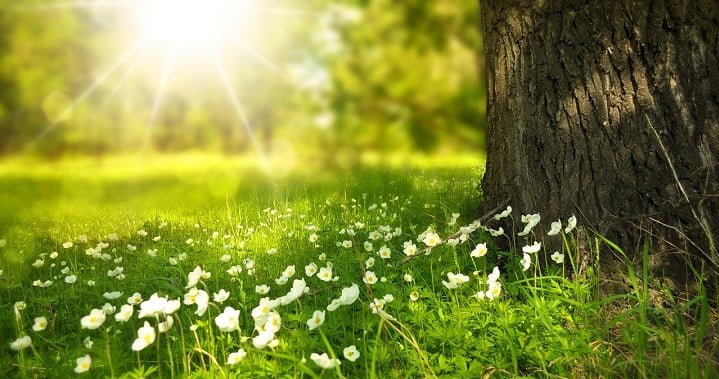 Becoming a resident at a drug and alcohol rehab Suffolk means that you'll be at a particular level of addiction. Realistically speaking, you have to be considered as having a moderate to severe addiction in order to reach rehab eligibility.
If you're unsure whether you'd meet the criteria to enter, you can call Rehab Recovery for advice.
Also, the following examples demonstrate when admission to rehab is necessary:
When you drink more than 30 units in a day.
The onset of delirium tremens or alcoholic seizures when you stop drinking.
Experiencing symptoms related to Wernicke's encephalopathy.
Not being able to quit substances despite trying regularly.
Becoming aggressive when you have drank or taken drugs.
Using substances in places that put you and others at risk of harm.
If you have mental health problems and/or suicidal thoughts.
I don't want to go to rehab, what other options are there?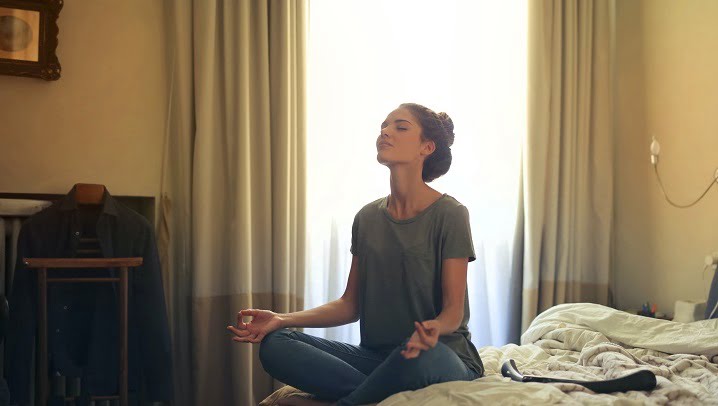 If you're aware that rehab isn't the option for you but want some input or guidance, there are other options.
All the following are worth investigating:
Outpatient services at a rehab clinic where you go to the clinic to receive therapy. You don't stay overnight.
Outpatient services at a council-funded hub.
A home detox. This is for people considered "low risk" by a doctor who has a dependency and who have approved a detox under a doctor's supervision at home.
12 Step structured groups such as Alcoholics or Narcotics Anonymous.
Family groups so family members can learn how to set boundaries, can get support, and will develop more positive relationships with their loved ones.
Start your recovery journey today by calling our expert team on 0800 088 66 86
What assessments will you have and why?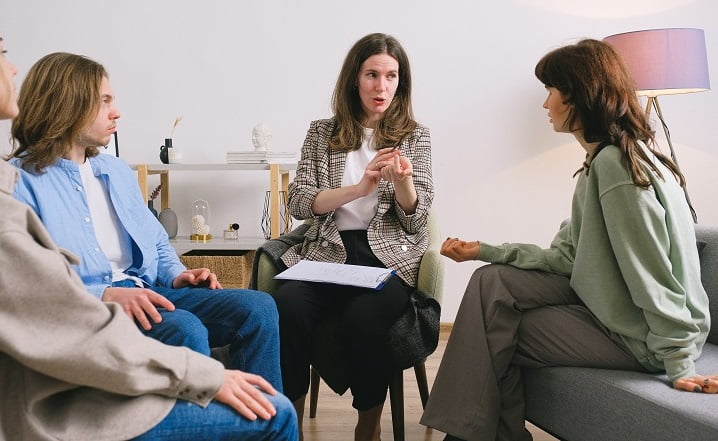 On entering a drug and alcohol rehab in Suffolk, you'll be led through one or two assessments. This is in order for staff to understand the nature of your addiction.
It will also identify how you feel about your substance use and what your goals are. The member of staff, after completing the necessary assessments with you, will understand exactly what treatments you'll need.
The AUDIT assessment
This is held with people who have a problem with alcohol. It's a series of ten questions. Your answers (from a list of 4 options) will make it clear the level of your alcohol problem.
If you score more than 13, then it's likely you'll require psychological therapies as part of your treatment.
Question topics cover:
How much do you drink each day/week?
Your motivations behind drinking.
What happens when you drink.
How do you feel about drinking?
If drinking is affecting your life and relationships.
The DSM-5 assessment
It's imperative that professionals understand how severe your addiction is. The DSM-5 assessment took many years to construct.
It was created by many experts with the goal of shedding light on all aspects of addiction rather than simply whether a physical dependence exists.
It covers the following areas:
If you've lost control of how you use substances.
Whether you're unable to keep up with daily responsibilities.
If you've tried to quit and how that has gone.
How you experience withdrawal.
The ASAM assessment
This assessment is where a holistic approach is adopted. It's not simply the addiction and substance use that is considered, but all aspects of your life.
This is essential because of how complex a disease addiction is.
You'll discuss the following:
What your health is like now and what it has been like.
How you process thoughts and feelings.
What your home and work environments are like.
What your relationship is like with relapse.
The symptoms you have in withdrawal.
If you want to stop using substances.
Start your recovery journey today by calling our expert team on 0800 088 66 86
A family intervention to support your loved one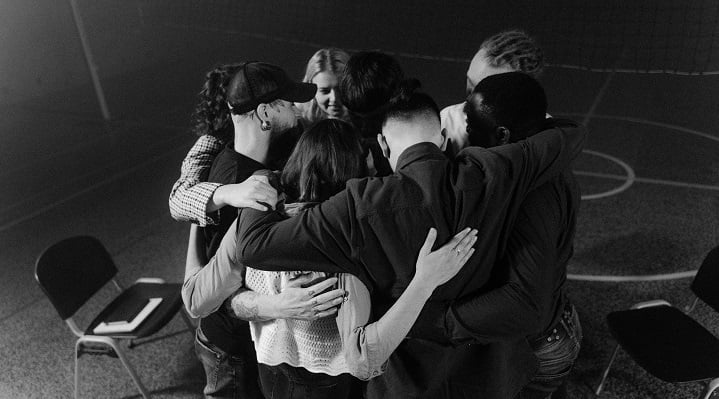 For some families, the addiction of a loved one can create tension, stress, and serious damage to relationships. This can increase as time goes on.
Many people feel at a loss of what to do. In these circumstances, an intervention can provide an excellent way to return some positive energy to relationships.
Usually, an intervention will consist of a professional accompanying a family member or two in facilitating a meeting with the addicted person. The family will raise concerns and treatment options are discussed.
The CRAFT intervention is another way of addressing a person's addiction. This is a long process and requires patience. The CRAFT method offers a menu of techniques you can use in order to interact in positive ways with your loved one.
It presents a more empowering position for the person who is addicted. How you communicate will start to influence the choices they make for themselves.
The CRAFT approach has supported thousands of people throughout the world to enter rehab successfully.
How much is it for a stay at rehab in Suffolk?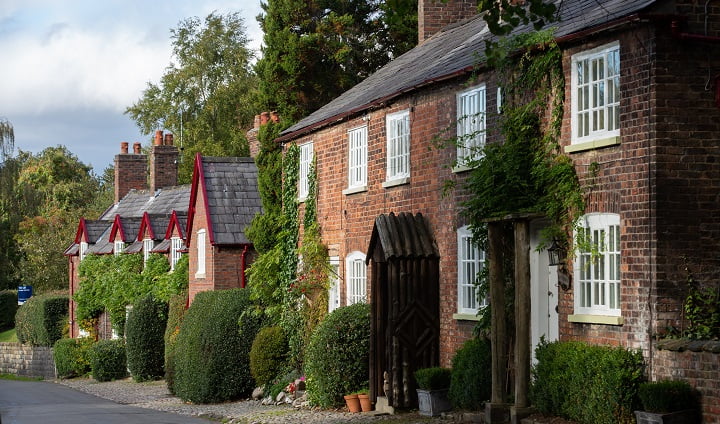 To stay at rehab for a programme of treatments in Suffolk, you'll need to ensure you have the correct finances. It's worth calling Rehab Recovery for my advice as sometimes you can access outpatient services that work out cheaper than inpatient services.
Bear in mind, though, that an intensive stay offers the most effective foundation on which to build a recovery.
For a 10 day detox in Suffolk, it will cost between £2000-£4000 if you share a bedroom. If you want a bedroom for yourself, it's around £3000-£6000.
People who detox usually require a longer stay in order to start psychological therapies and begin deep healing.
For those who require the usual length of stay, which is 28 days, it costs around £6000 for a shared room. For a room to yourself, it's between £8000-£12000.
Home detox for people who need to come off heroin or alcohol while living at home costs around £1500. This is overseen by a doctor who will have daily contact with you and prescribe medications.
Start your recovery journey today by calling our expert team on 0800 088 66 86
What to consider when choosing the rehab for you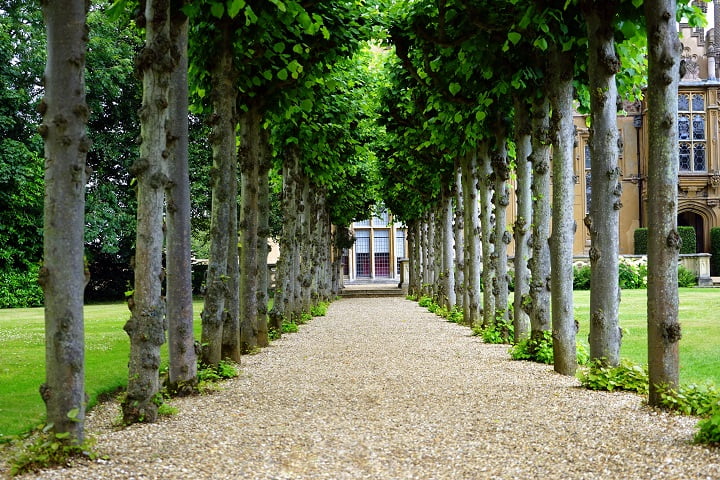 Before choosing the ideal drug and alcohol rehab Suffolk for you, there are a few things to do:
It's really useful to look at reviews of the rehab. This will bring you a lot of honest feedback.
Find out how successful the rehabs you're interested in are at supporting people to become sober.
Contact a few rehabs in Suffolk and have a chat, perhaps arrange to pop in and meet a member of staff. It's good to get the feel for the place.
Come up with a list of questions and ask someone at the clinic for answers.
Find out the cost of the residential stay at various clinics.
Ask the rehab what specialities staff have and how successful they are at treating people for the substance you're addicted to.
If you're not feeling very confident in this area, Rehab Recovery can help you.
Does every patient at rehab need a detox?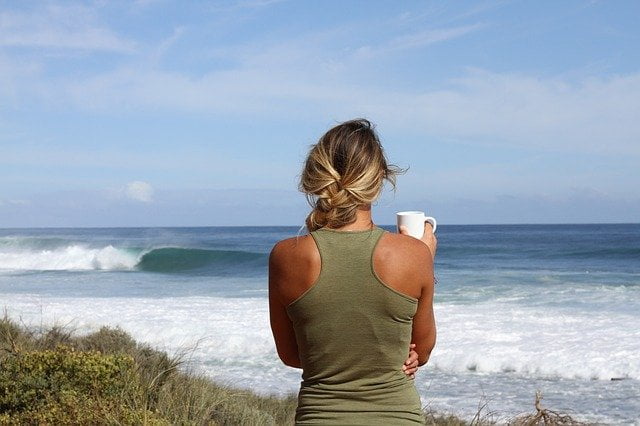 Detox is only essential for people who have developed a dependency. This is common where people regularly use alcohol, heroin, and benzodiazepines.
Alcohol addiction requires a 7-10 day clinically supervised detox. This is where a doctor will prescribe Librium in order to manage the person's withdrawal symptoms.
Withdrawal from alcohol dependency can cause:
Hallucinations.
Paranoia.
Anxiety and mood swings.
Sweating.
Shaking.
Nausea, vomiting, and diarrhoea.
Seizures.
Of course, seizures can lead to death. This is why it's essential that a person with a dependency is weaned safely off the substance under the care of a doctor.
How long will I need to stay at rehab?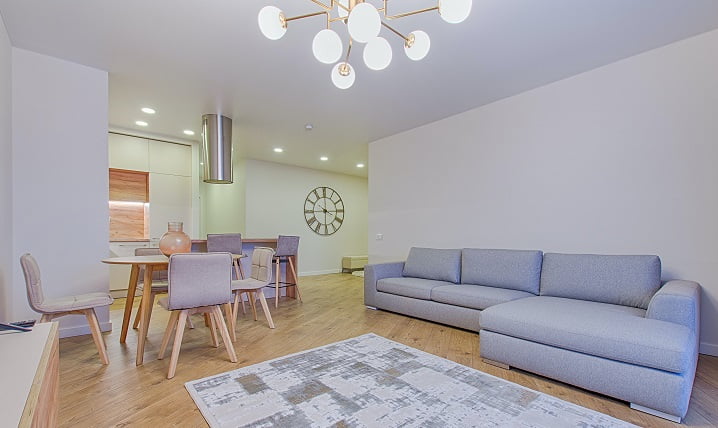 The usual length of time for a person to gain all the treatments they need is 28 days. This will offer psychotherapies, alternative therapies, and a detox where necessary.
Some people might enter rehab solely for a 10-day detox. However, if this is your first time entering rehab, a 28 day stay is recommended.
Start your recovery journey today by calling our expert team on 0800 088 66 86
Rehab for cocaine addiction in Suffolk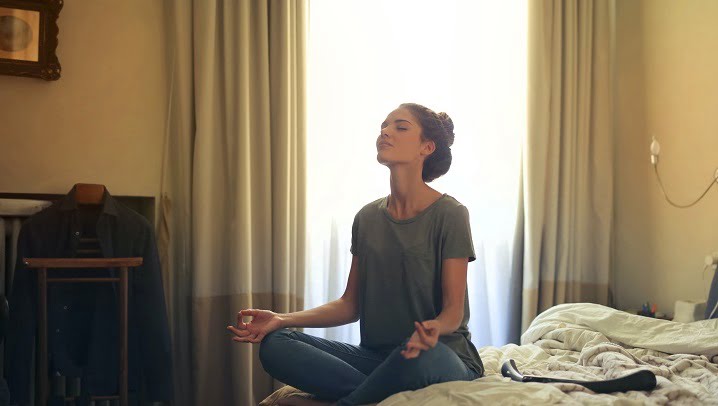 There are many people entering rehab for cocaine addiction in recent years. This is because it's becoming more accessible. With people trying it more in recreational contexts, it quickly filters out for some people into their daily lives.
Cocaine and crack cocaine cause serious damage to the internal organs as toxins build up. This is especially the case where it is mixed with other substances, like alcohol.
Therapists will work with you on restructuring the processes in your brain. This is because cocaine has affected the reward centres and they need some "rewiring".
When you begin to change how your thoughts work, you become equipped to manage triggers that often cause you to use.
Rehab for cannabis addiction in Suffolk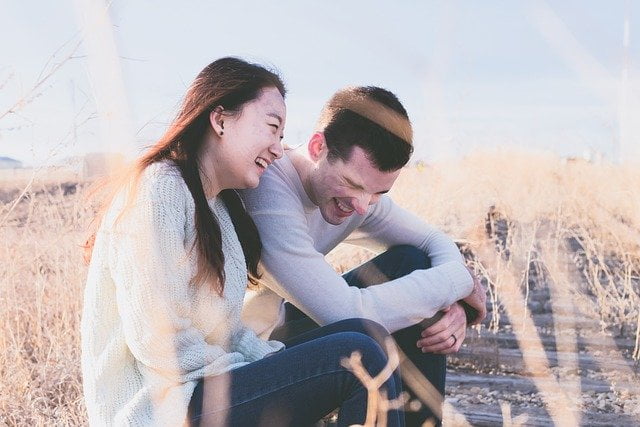 People tend to use cannabis in order to relax or help them sleep. Others might use it in a social way and to enjoy the "buzz". Many cannabis users refuse to hear a bad word said about it.
With the increase in its use in the medical field, this often provides the means of defending their consumption.
Cannabis does, though, have a psychoactive effect. This is especially the case where it's high in THC.
Where people use this regularly and have underlying mental health problems, cannabis can actually be damaging. It can cause paranoia and psychosis.
Therapies focus on supporting the cannabis user to find new ways to enjoy life. There will be work completed in order for the person to effectively manage cravings.
With the support of others in the clinic, it becomes easier to understand how to build an abstinent lifestyle.
Rehab for heroin addiction in Suffolk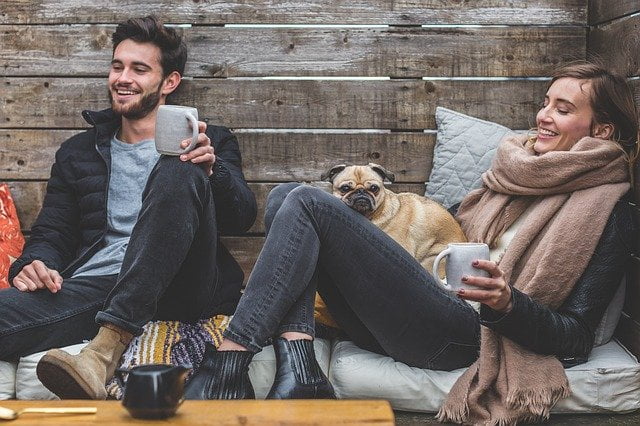 Heroin has an effect on the body as well as the mind. This means that it's critical for the user to be treated in both areas. On entering rehab, the person will be guided through a detox.
A doctor will also prescribe medication such as Subutex in order to manage withdrawal symptoms. This makes the detox period much easier for the patient to go through.
After the detox, it's time to move towards therapies. This is in order for the person to begin healing the emotional aspect of the self which has inevitably led to heroin use.
There will also be an in-depth relapse prevention plan developed to support the person to remain sober long-term.
Start your recovery journey today by calling our expert team on 0800 088 66 86
The therapies for your recovery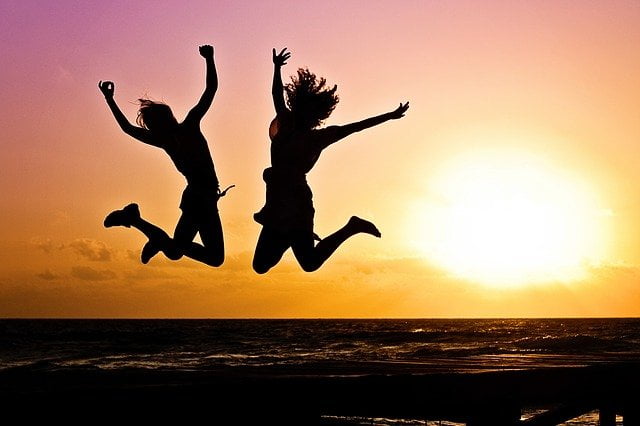 There is a huge array of therapies on offer at private rehab clinics in Suffolk. This means that your treatment programme can be tailored specifically to your needs.
The therapies you're likely to take part in will include a selection of the following:
Brief Interventions which offer a new perspective to a challenge you're facing at the moment.
You'll have Motivational interviewing sessions in order to help build your self-confidence. Many people with addictions have low self-esteem. Rehab is a great environment to begin rebuilding core conditions.
Family therapies should your relationships need some positive input and guidance.
12 Step groups for you to learn from and connect to others. The social aspect of recovery is incredibly important in terms of supporting long-term success.
SMART recovery groups in order to help break down recovery goals in an achievable way.
Cognitive behavioural therapy focuses on retraining thoughts in order to alter addictive behaviours.
Dialectical behavioural therapy focuses on empowering a person to regain control of their emotional responses.
How a relapse prevention plan is created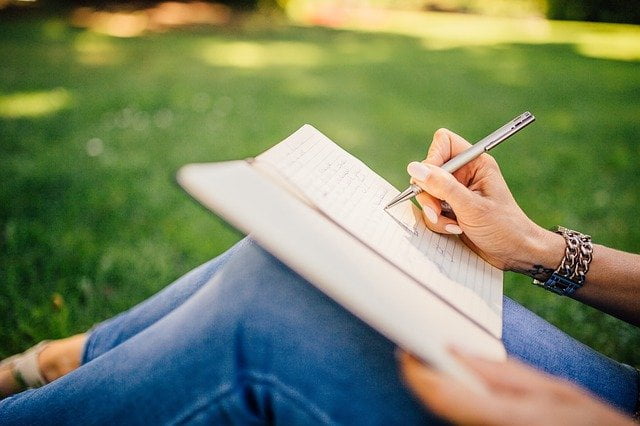 When you spend time at the rehab, you're given the tools to support you to remain sober when you return home. You'll have an aftercare programme which is likely to include taking part in some outpatient services.
This could include regular attendance at 12 Step groups and some counselling sessions.
Another aspect of the aftercare plan is the relapse prevention plan. This will be influenced by the HALT approach. HALT is where you'll be encouraged to halt at the moment of feeling triggered.
You'll then identify which state you're in from emotional "hunger", anger, loneliness, and tiredness.
Once you know which state you're in, you'll then follow a list of steps to support you to feel better in order to manage the trigger.
So if you were feeling lonely or bored, you might usually return to the substance. Following the HALT approach, you might have developed a list of steps to go through including calling someone you can trust to speak with or going to a gentle yoga class in order to see other people and relax.
It is Possible to Break Away from Addiction Forever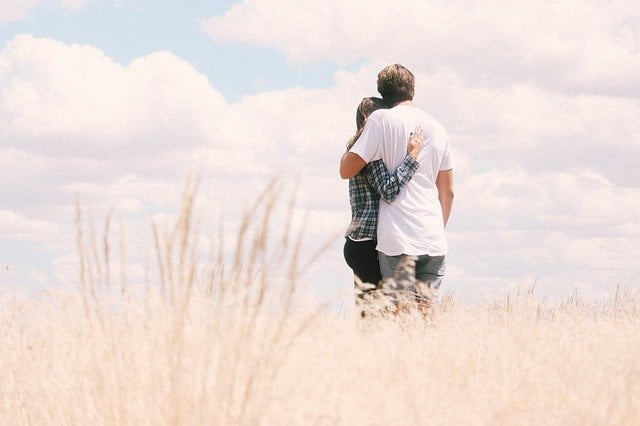 It is often claimed that a "leopard can't change its spots", but this is certainly not the case with people who are dealing with an addiction.
There are many fine examples of individuals who were not only able to break away from addiction but who were also then able to go on and rebuild a successful life.
There are many ex-addicts who are now considered success stories and who have gone on to become respected members of their communities. Some examples of this can even be found in Suffolk.
Start your recovery journey today by calling our expert team on 0800 088 66 86
How People Break Away from Addiction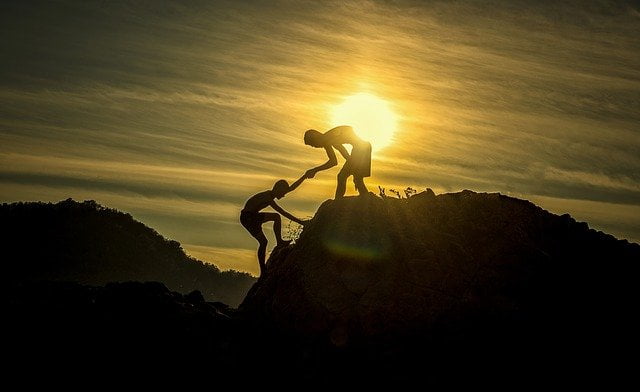 People living in Suffolk will find that there are a reasonable number of resources available to help them break away from addiction.
The reason though for why so many people remain addicted is not a lack of resources usually, but it is more to do with the fact that the individual is reluctant to make use of these resources.
The reality is that in order for the person to have a real chance of breaking away from addiction they needed to be 100% committed and completely ready for change. Anything less than this and the individual will be fighting a real uphill battle.
The secret to breaking away from addiction is the willingness to do whatever it takes. This means that the individual keeps an open mind and considers any resource that will help them recover.
The person might not like things like drug and alcohol consoling or detox clinics, but they choose to use them because they are serious about ending the addiction.
The average addict tends to be a 'no' person to many of the resources available for addiction recovery, but in order to change, they will need to become more of a 'yes' person.
The Benefits of Entering Rehab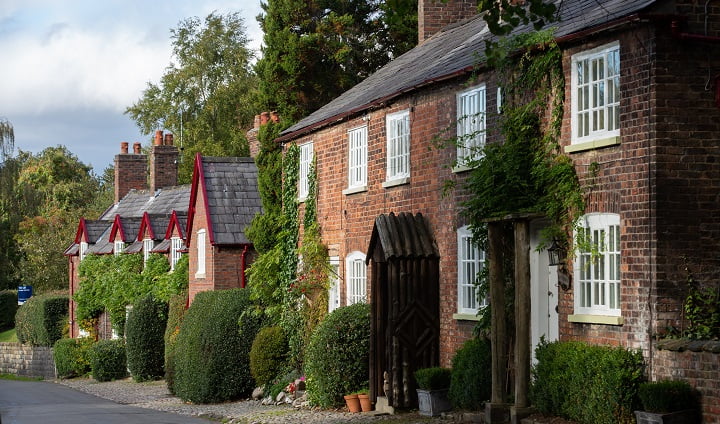 One of the most effective decisions that people can make, when it comes to ending addiction, is for them to enter a rehab facility.
There are many benefits to be had by joining this type of residential program including:
When people enter this facility they will be joining a therapeutic community. This means that they will be in an environment that fully supports recovery, and this should increase their motivation to quit significantly
While in rehab the individual will be surrounded by people who are on a common path. This means that they will not be taking their early steps into recovery alone or unaided
Many of these places will also serve as detox centres. This means that the person will be medically supervised while they are withdrawing from alcohol or drugs. They will detox safely and there will usually be pharmaceutical agents to make the process easier
They will have access to all the resources they are going to need in order to build a sober life
They will benefit from the multidisciplinary team who will be able to share their knowledge and expertise
During their stay in rehab, the individual will be protected from the usual temptations. This greatly increases the likelihood that they will make it through the first few weeks of recovery when they are most likely to relapse. By making it past early recovery the person's chances of long term recovery are greatly increased
They will have the opportunity to pick up the skills and tools they need in order to make a successful life in recovery. This is vital because it means they will be able to cope once they return home
Start your recovery journey today by calling our expert team on 0800 088 66 86
The Pay-off for Ending an Addiction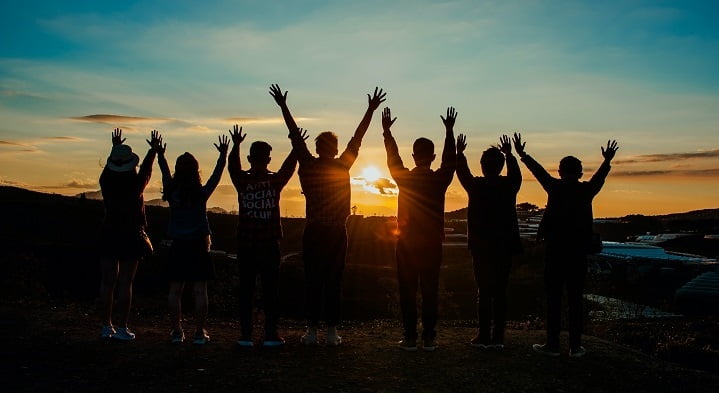 Those individuals from Suffolk who do break away from addiction are unlikely to ever regret this achievement.
One of the fears that people have when they stop using alcohol or drugs is that life will lack meaning – that things will be boring. The reality is that it is the life of the addicted that is boring and predictable.
When people become sober they can begin to really have fun.
The complaint that many people in long-term recovery have is that there are not enough hours in the day to do all the things that they want to do.
The individual when sober is able to become involved in activities that they really love and this can be highly rewarding. They can also go on to achieve their dreams.
The years in addiction do not have to be wasted so long as the individual is sober and able to learn from this experience. One of the most important lessons that people gain from this part of their life is that change is possible.
This means that in future years in sobriety they will be able to chip away at any other problems that are taking away from the enjoyment of their life. Of course, the goal here is always progress and not perfection.
Contacting Rehab Recovery
For more information on detox and rehab options in Suffolk, contact Rehab Recovery today on 0800 088 66 86.
When you contact us, we shall outline a variety of treatment options that are available to you in Suffolk.
This includes both private and statutory addiction treatments.
We also offer our rehab services across a variety of locations within the UK, including Birmingham, Derby, Lincolnshire, Lincoln, Nottingham, Stoke-on-Trent, Staffordshire, and more!
References
[1] https://www.eadt.co.uk/news/crime/suffolk-drug-misuse-and-poisoning-figures-2020-8212300
[2] https://www.eadt.co.uk/news/public-health-england-alcohol-stats-shown-in-suffolk-and-essex-2548106