Drug and Alcohol Rehab Suffolk
If you suspect that your life would be better without alcohol or drugs then this is already a sign that you may already have a problem.
The reality is that people are usually well on their way to addiction (if not there already) by the time they begin worrying about it.
Substance abuse leads to denial, and the problem drinker or drug user will have all types of excuses for why things are going wrong in their life. They may even believe that it is these substances that allow them to cope with all the bad stuff.
If you feel trapped by addiction, your only positive option is to break away. It is probably too late for you to be able to control your drinking or drug use and once this control is gone it never comes back.
Your only real option is to choose permanent abstinence from these substances.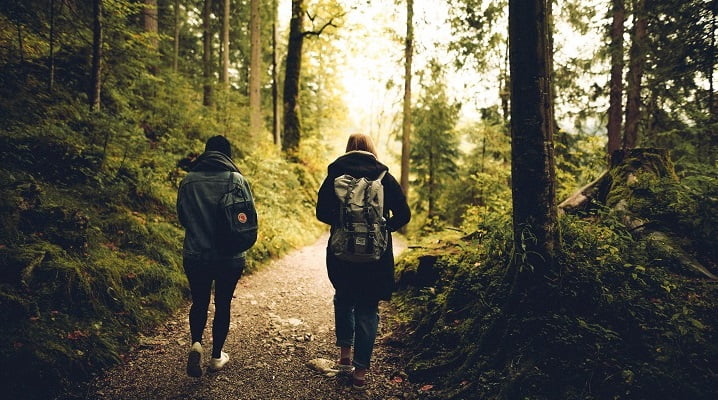 46 people died from drug poisoning in Suffolk in 2020. (1) In 2019, 120 people were admitted to the hospital each day for alcohol-related illnesses. (2) Substances are creating serious health issues across the county and at its worst, people are dying.
This is a grave state of affairs. Sadly, substance use isn't going to disappear. People require input. Where there are substances, there are addictions.
This is because the psychoactive effects of substances change the functioning of the brain. People are no longer able to control their behaviours.
The substances trigger them into a state of "fight or flight" which tells them that the only way to survive is to return to the substance.
So how do people overcome this disease? The truth is, people need deep psychological treatments. This is the way to treat the brain and cognitive processes within it.
By doing this with a team of professionals at a rehab clinic, people are capable of recovering from addiction.
From substance use disorders and behavioural addictions to physical dependence, rehabs treat all kinds of issues.
The DSM-5 assessment can be used to determine whether you have an addiction, and how mild or severe it is according to the criteria.
Person-centered care allows all of the requirements of your unique situation to be tended to.
What Causes People Turn to Drugs and Alcohol?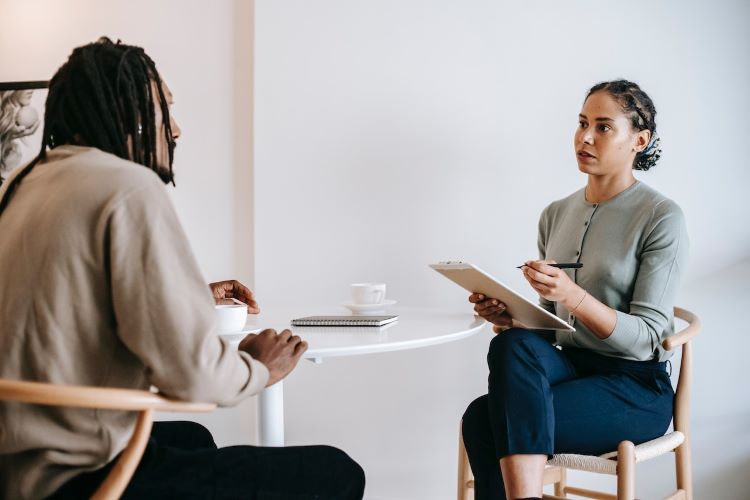 Common factors that are common among people using and abusing substances include being around drugs at a young age, trauma, peer pressure, poor mental health, and how we're raised.
A study by professor Alison Goate discovered a higher use of drugs and alcohol in people who have a protein coding gene named CHRM2.
What Type of Addictions Are Treated At Rehab?
Rehabs offer personalised treatments for:
Ketamine addiction
Gaming addiction
And much more. You can read more about the disease of addiction here.
Overcome your addiction with the help of a drug or alcohol rehab in Suffolk by giving our team a call today on 0800 088 66 86
How Do I Know When My Addiction is Something to Worry About?
The prospect of harbouring an addiction can be incredibly anxiety-provoking, especially if you've started noticing symptoms.
Fortunately, there are a number of resources available to the public that can help you make sense of your symptoms, and decide if your substance use habits are something to worry about.
For symptoms related to drug use specifically, individuals are advised to take the CAGE-AID Questionnaire: a screening tool used by clinicians.
This self-assessment will take you through various questions designed to identify and assess your symptoms, before giving you a score that sheds light on your severity.
Another useful tool, particularly for those facing problems relating to alcohol, is the AUDIT Questionnaire [1]: a tool designed by The World Health Organisation to diagnose patients with AUD. Respondents are asked a series of questions regarding their withdrawal symptoms, alcohol consumption, and other drinking-related behaviours, and are given a score that can be used to gauge their severity.
What is Inpatient Addiction Treatment?
Those who enrol at a residential rehab facility will likely be undertaking inpatient treatment.
This involves staying at a rehab facility for the duration of your addiction treatment, allowing you to optimise your recovery and receive highly structured care.
Due to the provision of 24-hour care, residential rehab is often considered the most intensive, and therefore effective, form of treatment.
Entering a controlled environment such as this means patients can address not only their addiction but whichever co-occurring disorders or underlying issues are causing them difficulty.
Typically, an inpatient plan can run from 30 days to 90 days, depending on the level of care required.
Remaining on-site for the duration of treatment gives inpatients access to various facilities and resources.
Not only will they be given full access to medical facilities and professionals, but they'll also experience a variety of treatment methods.
This includes behavioural therapies, emotional guidance, peer support, and complementary holistic methods.
It's also important to note that each inpatient rehab in Suffolk will differ in terms of the amenities offered and how they market themselves.
For example, some clinics are designed to be akin to spas or high-end hotels, while others resemble hospitals.
Regardless of the style of the clinic, each residential centre provides the same core elements: medical supervision, comfort, therapeutic care, and the chance to recover away from relapse triggers.
Here, patients can benefit from comfort and medical supervision while also being removed from toxic or disruptive environments which may affect their recovery.
What is Outpatient Addiction Treatment?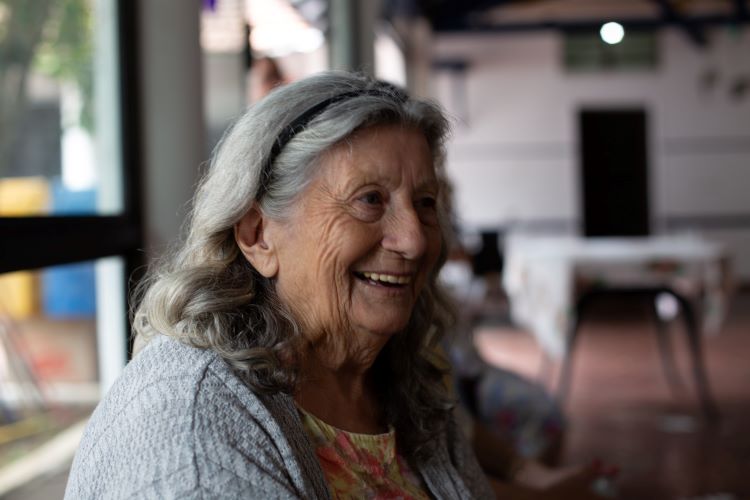 Often associated with the treatment of milder addictions, outpatient care is far less intensive than its residential counterpart.
Typically inexpensive, or even free in many cases, outpatient treatment is an appealing option for many individuals seeking to recover from addiction at a low cost.
Here in the UK, outpatient care falls into one of two categories: intensive outpatient treatment or partial hospitalisation.
The former can be a better option for those who are high functioning enough to retain their daily lives: going to work, school, or taking care of dependents effectively. They'll typically attend treatment appointments between 3-5 times per week, for 3 hours each time.
Those who require an intensive form of treatment are often referred for partial hospitalisation: the halfway point between outpatient care and residential rehab.
During these programmes, patients are required to undertake 5-6 hours of addiction treatment every day, whether this is in the form of detox management or behavioural therapy.
Regardless of the style of outpatient care received, each programme offers subjects the chance to live at home while undertaking treatment.
For this reason, outpatient NHS programmes are hugely popular among those who have other responsibilities to attend to, such as academic pursuits, working a demanding job, or taking care of others.
Residential Alcohol Rehab Vs. Outpatient. Which is Better?
It's important not to view each style of treatment in the binary terms of which is "better" than the other. Rather, both residential and outpatient treatment plans have their pros and cons.
The mode of care that will suit you best will depend on various factors, such as your addiction severity, financial situation, and personal responsibilities.
Outpatient treatment allows individuals suffering from mild addictions to treat their condition without sacrificing their responsibilities. They'll be able to start their recovery journey using a schedule that fits around important aspects such as work, education, and family life.
Moreover, outpatients are able to access care through the NHS, meaning it will be free at the point of access.
Despite the freedom it allows and the fact that it's cheaper than inpatient care, outpatient treatment comes with many disadvantages.
Among these are the lack of personalised care, long waiting times experienced by NHS patients and underfunded facilities.
With these disadvantages in mind, individuals diagnosed with severe SUD should consider residential treatment as their primary form of care.
This intensive treatment places them in a medically supported space while having access to an array of amenities for boosting their overall health.
Perhaps the greatest advantage of inpatient treatment [2] is that each participant receives individualised care. Because SUD is such a complicated disease with various causes, personalised treatment is needed to sustain lifelong recovery.
At a residential centre, patients have a bespoke programme designed for them that takes into account their substance addiction, personal factors, and any comorbidities.
How Effective is Rehab in Treating Alcohol or Drug Addictions?
Rehab for addiction is thought to be the most effective way of beating this chronic disease, particularly in programmes that require live-in treatment.
This is because rehab facilities are designed not only to help patients stop using substances but also to curate a healthier life while doing so.
The efficacy of rehab lies in the scope of interventions it provides, with each treatment method backed by scientific research.
Partaking in a rehabilitation programme allows patients to encounter a medicated detox, behavioural therapies, holistic interventions, counselling, and peer support classes.
All of these methods combine to help them live a fuller, healthier life when they return to the outside world.
Does Drug and Alcohol Rehab for Teens Work?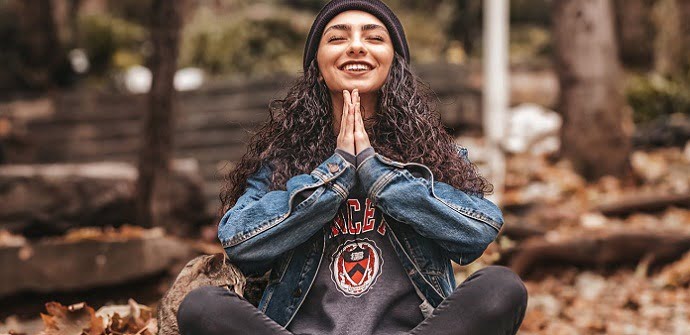 Sadly, all age demographics are affected by substance addiction: including teens and adolescents here in the UK.
Not only is it present within the youth of today, but it's also prevalent thanks to binge drinking culture, peer pressure, and increased exposure to drugs in communities across the country.
For addicted teenagers, the most viable way for them to reclaim their sobriety is by entering a specialised clinic.
Many rehabs have been specifically designed to tackle teenage addiction, with treatment methods modified to suit cultural and biological issues specific to young people.
Teenage-specific treatment plans are usually more likely to work because they take the developing brain [3] into account.
Ingesting medications used in rehab for adults can be damaging to the developing teenage brain and may increase the chances of additional substance dependency.
Rather than utilising medications during detox, rehabs designed for young people focus more on holistic recovery.
This means that the detox process will more on rest, proper nutrition, and counselling.
Following detox, treatment programmes for teenagers focus on developing healthier habits and making positive lifestyle changes.
To optimise these outcomes, methods such as behavioural therapies, contingency management, and holistic methods such as mindfulness are often implemented.
Another reason behind the efficacy of rehab for teens is the focus on family therapy and group counselling methods.
Because most young people live with their families and are not yet independent, their sobriety can hinge on the health of their home environment.
As such, family therapy methods are integral to beating teenage addiction, as they allow loved ones to learn more about SUD and how to help their teenager outside of rehab.
What Happens If I Don't Get Help?
The road to recovery may look different for everyone, but the risks of refusing treatment can be very similar.
If you don't seek help for your addiction, it's likely that your health will deteriorate rapidly: both physically and mentally.
As your consumption habits continue [4], you'll also increase the risk of overdosing or dying prematurely due to your addiction.
It's important to note that SUD is named a chronic disease for a reason, and it will only get worse the longer you continue using.
Why Should You Avoid Recovering on Your Own?
Unfortunately, many victims of addiction attempt to recover without professional help or the assistance of their existing support network.
While solo recovery can seem like the right, independent thing to do, it is often counterintuitive.
This is because by recovering alone, individuals are missing out on crucial elements of formal treatment, such as a medicated detox, behavioural interventions, holistic therapies, and peer support.
Serious problems can arise when addicted individuals attempt to wean themselves off substances without professional help.
Any withdrawal symptoms that arise will go untreated, leaving the person uncomfortable at best and in danger at worst. Sadly, the withdrawal symptoms experienced are often so severe, that subjects return to using substances as a respite.
How Do I Prepare for Addiction Rehab in Suffolk?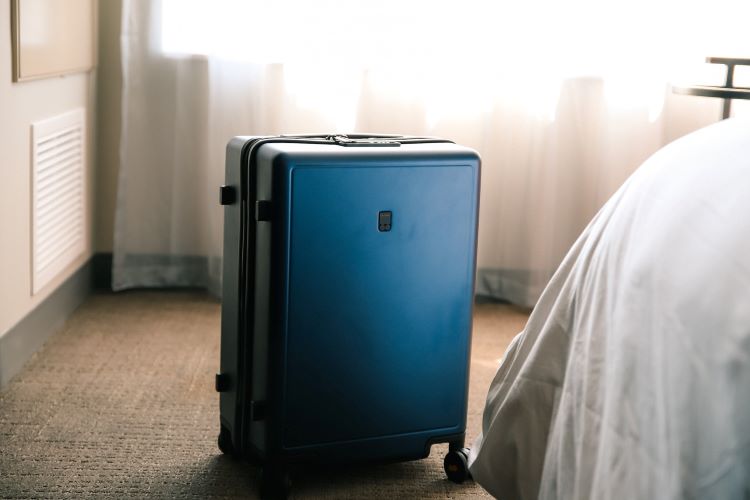 Choosing to enter rehab is a life-altering decision and one that can leave you feeling apprehensive or nervous.
A large part of this pre-rehab anxiety comes down to the preparation stage, but fortunately, this doesn't have to be overwhelming.
Here are some ways to help you effectively prepare for your rehab stay:
Organise any bills or payments: It's important to take care of any outstanding bills or payments before you leave, whether this means paying directly or organising a payment plan. Whether this means paying bills, rent, or a phone contract, make sure to tie up any of these loose financial ends.
Pack any sentimental items: Bringing the essentials (such as your phone, keys, and wallet) is by all means important, but packing sentimental items can help you feel more comfortable while in rehab. These can be family photos, cards from loved ones, or a stuffed toy from childhood.
Inform your close family members: To ensure a smooth recovery experience and have your loved ones on board, it's important that you keep them in the loop. Make sure to communicate with close family members: telling them how long you'll be away for and that they can easily visit you.
How Do I Tell My Family I'm Going to a Drug & Alcohol Rehab in Suffolk?
Anticipating telling your loved ones that you need to enter rehab can be difficult for many reasons.
Despite caring deeply for you, certain family members may oppose the decision, and others might harbour scepticism about addiction rehabilitation.
To help ensure the conversation goes smoothly, here are some things you can do:
Let them know how addiction is affecting your life: your family are far more likely to support your decision if they know how your life is being impacted by addiction. Explaining the ways in which you've been suffering can help them sympathise.
Explain the treatment process: the more your loved ones understand about the rehabilitation process, the less anxious they will feel at the prospect of you entering treatment.
Make sure they know rehab is temporary: it's natural for some family members to assume that you will be recovering in rehab for a long time. As such, it's crucial to tell them exactly how long you'll be going for, whether this is two weeks or two months.
Do I Have to Tell My Boss About Alcohol Rehab?
It's important to prepare for your upcoming admission into rehab, and a large part of this is telling your employer about your future treatment.
While you can keep the reasons behind your absence confidential, asking your boss for a period of personal leave can help ensure your future job security.
Divulging this information allows them to arrange temporary cover, and they will likely be supportive of your decision to improve your health, even if they aren't privy to the exact reason.
Can I Lose My Job If I Leave to Go to Rehab?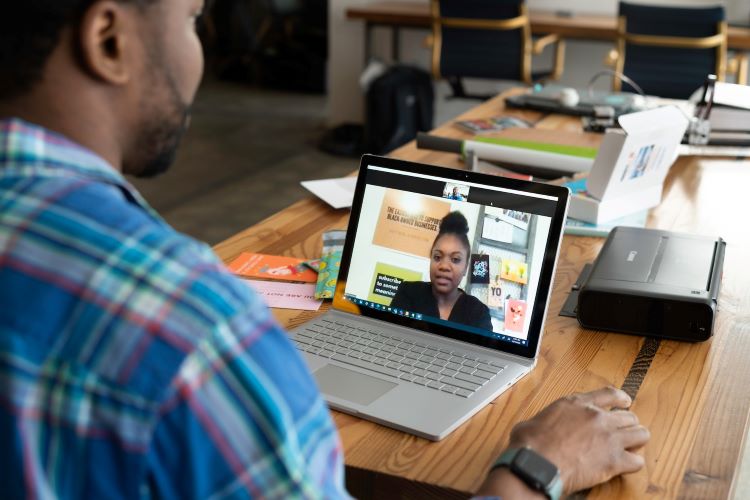 The short answer to this is no, you cannot lose your job for the sole reason of entering rehab for addiction.
Your employer does not have any right to terminate your contract based on your seeking treatment, and laws have been created to protect you from unfair dismissal.
One such law is The Employment Rights Act of 1996, which prevents employers from discriminating against those with substance use disorders.
It also recognises addiction as an illness like any other, meaning those suffering shouldn't be punished for wanting to get better.
While the law can protect your job if you decide to enter rehab, it cannot stop you from being dismissed based on substance-related issues in the workplace.
An employer can terminate your contract if they detect drug or alcohol use during working hours, or if your substance use decreases your productivity.
It's these performance-based issues rather than the act of entering rehab that causes many people to lose their jobs.
Can I Force My Loved One to Go to Rehab?
However much you want them to seek help, it's not always possible to convince someone that treating their addiction via rehab is the correct course of action.
This can be incredibly difficult to bear when the person needing help is your loved one, whether they're a friend, spouse, or family member.
If you're struggling with this predicament, it's important to note that this situation isn't uncommon; many addicted individuals deny the severity of their illness or simply refuse treatment.
However, it is not ethical to force your loved one into attending rehab, however desperate the situation has become.
Nobody wants to find themselves being forced into treatment, and any care that they receive while in a state of denial is unlikely to work.
To help your loved one see sense, it's recommended that you stage an intervention [5] with the help of a professional. An intervention involves loved ones gathering to mindfully confront the addicted person and ask that they seek treatment.
They'll also give various examples of how the individual's substance use has harmed themselves or other members of the family.
For an effective intervention, it's advised that you enlist the help of a licensed professional or interventionist.
They'll provide support and guidance every step of the way: helping you form an intervention team, rehearse what you want to convey, arrange a time and place, and plan further treatment.
This allows you and other concerned significant others to relax and focus on figuring out how best to reach your addicted loved one; after all, you know them better than anyone.
Here at Rehab Recovery, we can help you find an interventionist practising in the Suffolk area, with the credentials and experience required to help families in need.
We understand that addiction can affect loved ones just as much as those directly using substances, and will do everything we can to help you help your loved one.
What If I Suffer From Multiple Conditions Alongside Addiction?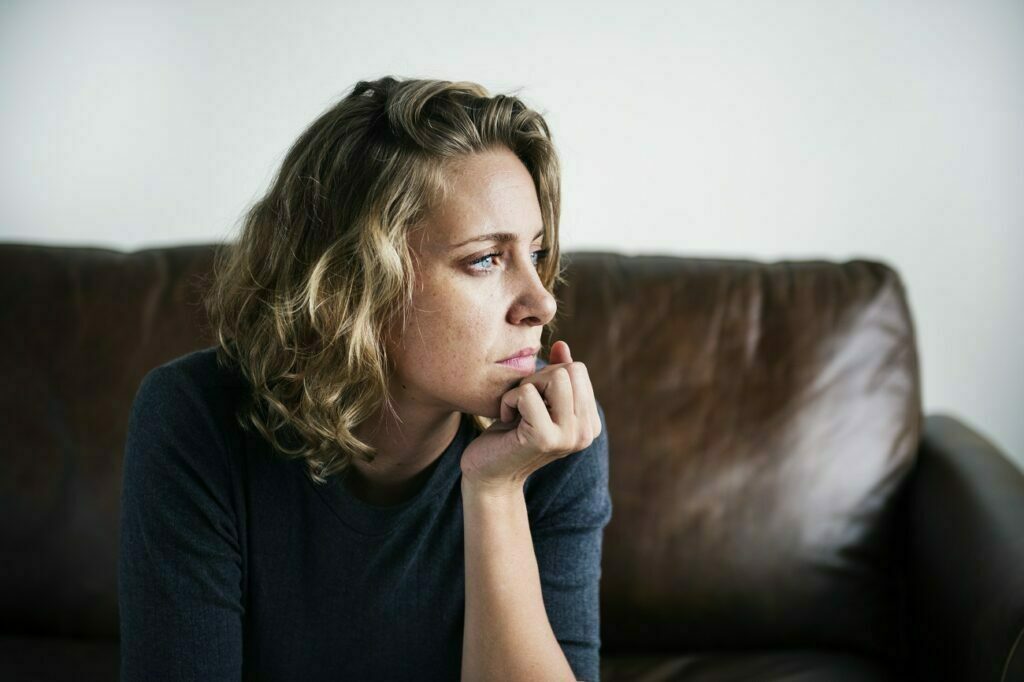 It's not uncommon to present for addiction treatment with an additional mental or physical illness.
In fact, UK studies have shown that around half of those receiving SUD treatment are doing so under what's known as a dual diagnosis: suffering from additional needs that exacerbate or feed into their addiction [6].
Physical comorbidities that often occur alongside addiction include diabetes, cancer, thyroid issues, or chronic pain resulting from an injury.
Mental comorbidities, however, are more common, and many people use substances as a way to try and cope with these psychological symptoms.
Examples include AUD and depression, drug addiction and PTSD, or cannabis addiction and anxiety disorders.
If you think you might suffer from multiple conditions alongside addiction, it's best to opt for integrated treatment at a drug and alcohol rehab in Suffolk.
Here, addiction specialists are trained to treat comorbidities and can provide combined treatment for each disorder: ensuring that you make a full recovery.
Because there's a risk of symptoms overlapping one another and mimicking those of another disorder, it's crucial that you receive a thorough assessment.
At a residential rehab, you'll be given a comprehensive evaluation including both physical and psychological assessments.
This allows your treatment team to gather the information they need to make a formal dual diagnosis.
From here, they can plan a combined treatment programme that is fully personalised to tackle your comorbidities.
Your journey towards treating a dual diagnosis will likely start with a medicated detox.
Due to the array of symptoms they are suffering, those with co-occurring disorders have an increased risk of relapse during these early stages.
Luckily, an inpatient rehab can provide you with medication that treats both substance withdrawal symptoms, and other side effects of mental illness such as anxiety and restlessness.
Following this, you'll receive a combination of therapies as part of your integrated care plan: all of which have shown promise in the field of dual diagnosis treatment.
Some of the therapies commonly used to treat co-occurring disorders include:
Cognitive Behavioural Therapy (CBT): This behavioural therapy helps patients with comorbidities change unhelpful thoughts to cope with life better and find new ways of preventing relapse. CBT helps patients silence their negative thoughts and deal with their addiction by treating their additional mental illness.
Dialectical Behavioural Therapy (DBT): While similar to CBT, DBT uses more mindfulness and acceptance strategies in its therapeutic toolkit. As such, it can be very beneficial for those struggling with comorbidities such as anxiety or PTSD: teaching acceptance alongside change.
Contingency Management (CM): This evidence-based treatment provides motivational incentives to help patients complete their treatment programmes. As an operant-based procedure, CM methods reward target behaviours such as treatment attendance, negative drug tests, and other milestones. This helps halt the cycle of using substances to self-medicate in patients struggling with co-occurring disorders.
Integrated Combined Therapies (ICT): As the name suggests, this method integrates multiple therapeutic steps thought to be effective in dual diagnosis programmes. Oftentimes, ICT combines CBT, 12-step facilitation, mutual support groups, and motivational enhancement methods.
What is Rehab?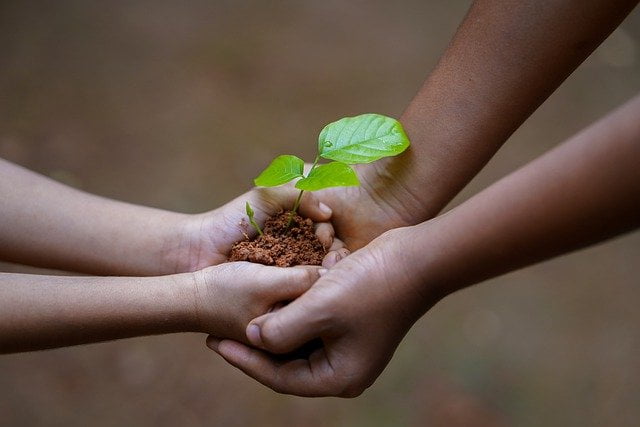 Going to rehab in Suffolk is the best environment to receive a broad range of deep-reaching treatments. The goal of this is so that the person achieves sobriety.
It's also in order to ensure that the person is equipped to maintain an abstinent lifestyle on leaving rehab.
For the addicted person, abstinence is the only way behaviours and thoughts linked to substances can be controlled.
Many people hope to get in control of the habit and at that point be able to use it in a social way in the future. Where the addicted brain has developed this is unrealistic.
The goal of rehab is therefore also supporting the person to start developing a life where meaning, value, and purpose is achieved through other activities that are healthy.
Experts have agreed that abstinence is far more effective than harm reduction or moderation management.
Achieve abstinence with the help of a drug or alcohol rehab in Suffolk by calling us on 0800 088 66 86
What Happens When I Arrive At Rehab?
Arriving at your chosen rehab centre in Suffolk can be overwhelming, but knowing what to expect from the intake process reassures many new patients.
First and foremost, you'll be met by your treatment providers with compassion and understanding which will carry through till the end of your rehab stay and beyond.
The formal admissions process includes a combination of health assessments, paperwork, a tour of the clinic, and a meeting with your treatment team.
When you arrive, you'll be welcomed by a friendly member of the admissions team, who will guide you through completing your intake paperwork.
Then, they'll take you on a brief tour of the clinic to make sure you're familiar with its amenities and facilities.
When checking into your room and unpacking your bag, a staff member may ask to search for prohibited items, such as substances, unnecessary electronics, or phones if the clinic prohibits them during detox.
After having some time to settle in, you'll undertake a mental and physical evaluation that allows your consultant to gauge your unique needs for detox and beyond.
Can I Leave Rehab At Any Time?
Patients in rehab can rest assured that their autonomy is being considered in every step of their treatment journey: and this includes having the right to leave if they wish.
The brief answer to this question is yes, you will have the freedom to leave rehab whenever, and nobody can take away your right to voluntarily discharge yourself.
However, it's important to understand the risks associated with the decision to leave rehab before your treatment is complete.
Leaving rehab early can lead to negative physical and mental impacts, whilst also increasing the risk of relapse tenfold.
This is because they will not yet have acquired the skills needed to maintain sobriety.
Moreover, it's unlikely that they've discovered and treated the root cause of their addiction through long-term therapy methods.
If patients are unhappy with their rehab experience or wish to leave for another reason, there are alternatives to leaving early.
When airing their concerns to their caseworkers, they may find it could be beneficial to adjust their treatment plan or transition to outpatient care.
Both options allow them to continue receiving addiction treatment in a way that works best for them.
Will Friends and Family Be Allowed to Visit?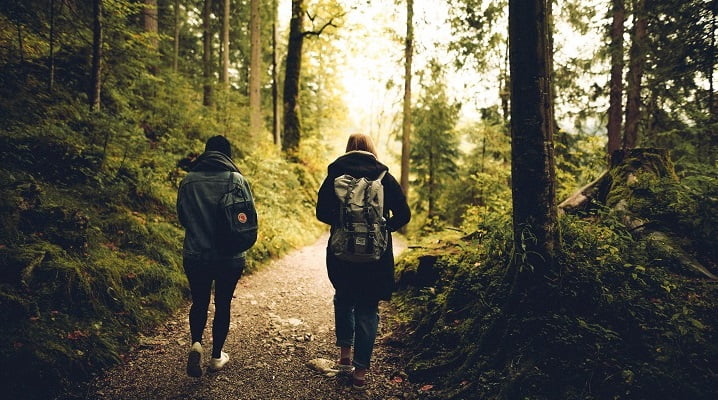 To promote support and connection between the patient and their loved ones, the short answer to this question is yes, many rehab centres allow friends and family to visit.
Nevertheless, the number of visits, their duration, and at what point in someone's treatment plan they can commence will depend on the clinic.
Each rehab centre has its own collection of rules and policies, particularly when it comes to ensuring the welfare of each patient.
This means that, typically, family members must wait until after their loved one has fully detoxed and overcome the worst of their withdrawal symptoms.
Many facilities limit family visits until detox has been completed to ensure the well-being of everyone involved and to limit emotional distress for each party.
What's more, receiving visitors too soon can affect a patient's commitment to their sobriety.
If they are emotionally vulnerable, seeing family members can make some people want to quit rehab entirely and return home to be with their loved ones.
However, following detox, most clinics allow family visits to commence.
In fact, rehab facilities often encourage friends and family to visit as much as possible, provided the sessions have been allowed by the patient's therapist or treatment team.
Will My Rehab Programme Be Confidential?
Any reputable, Care Quality Commission-certified rehab clinic will value the confidentiality of its patients.
Every individual receiving addiction treatment has the right to unwavering privacy, and for the details of their care to be kept safe.
Here in the UK, doctor-patient confidentiality is taken incredibly seriously, and any breach of this is considered a criminal offence.
In their mission to create a safe and secure environment for clients to begin their recovery, our partner clinics uphold the strictest privacy policies.
This means that any information you choose to give will not be shared outside of your core treatment team.
Do Rehabs Centres Provide Gender-Specific Treatment?
Yes, many rehab clinics provide Gender-Specific Treatment programmes [7] in their mission to provide targeted, inclusive care.
As can be imagined, these programmes operate a little differently from mixed-gender treatment plans, but they provide the same level of support and the following benefits:
Specialised treatment: gender-specific programmes allow men, women, and members of the LGBTQ community to tackle gender-unique problems. This includes treating the physiological, relational, and emotional issues behind substance addiction that are specific to each gender. For example, women-specific programmes often take issues surrounding motherhood, workplace dynamics, and family life into account.
A comfortable, safe environment: studies indicate that many individuals feel safer when partaking in a gender-specific programme, either because they feel more relaxed around peers of the same sex, or because they have the same issues as many other patients. This style of recovery can be effective for survivors of sexual trauma, who may feel uncomfortable being placed in the same clinic as members of the opposite sex.
Gender-sensitive therapy methods: alongside the biological differences between sexes in regard to SUD, many cultural factors come into play. Oftentimes, men, women, and non-binary or transgender individuals have been exposed to different substance use cultures. With this in mind, therapy modalities are often modified to suit the unique challenges of each sex and the societal pressures that have been put on them.
What Happens in the 28-Day Rehabilitation Treatment Programme?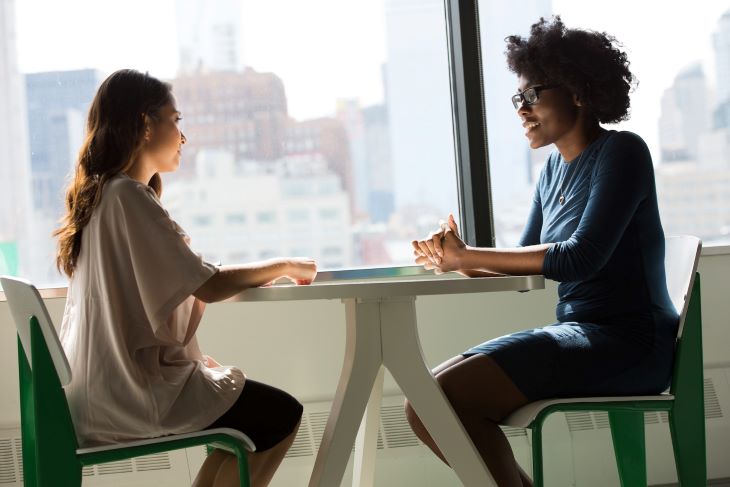 28-day treatment programmes are considered the standard length of time needed for first-time patients to detox thoroughly and begin their recovery process.
This treatment plan offers a wide scope of services that are tailored to the individual needs of each patient.
While the process is personalised, its basic structure will remain similar across the board.
The following stages of treatment can be expected in most 28-day programmes:
Medically-assisted detox: most people addicted to substances will require a medicated detox, which usually covers the first 7-10 days of their 28-day programme. During this time, they'll wean their bodies off drugs or alcohol and end their physical dependence, with various medications available to ease withdrawal discomfort.
Therapy sessions: the priority of every 28-day programme is to help patients develop healthier coping mechanisms and treat their psychological addiction. As such, the stage following detox will focus primarily on individual and group therapy. Methods include Cognitive Behavioural Therapy, Group Therapy, Motivational Enhancement, Family Therapy, and more.
Aftercare: While not an official part of the 28-day programme, aftercare is an important component of rehab treatment. Based on the individual's responsiveness to treatment during the 28 days, they'll be offered varying levels of support when they leave the clinic. For the first year after residential care, they'll be given access to local fellowship groups, regular health evaluations, and active engagement strategies such as 12-step facilitation therapy.
How Long Does Aftercare Last?
An aftercare programme will be designed by caseworkers in rehab to suit each patient's needs, which means the length of these services can vary from one individual to the next.
Typically, post-rehab support services will last for up to 12 months following an individual's rehab treatment: allowing them to continue going to therapy sessions as an outpatient.
It's also worth noting that the structure and length of aftercare are not set in stone.
Depending on how they are responding to treatment, subjects can access these services for as long as they need to.
For example, those with severe addictions may find that therapy is a lifelong process, while others may feel confident enough to leave treatment a few months into their course.
Will Your Insurance Cover Rehab?
Regardless of whether you pay for your private health insurance or have it provided by an employer, it's likely that you'll receive some reimbursement.
To find out exactly how much cover your policy allows, it's imperative to understand the fine details of your insurance plan.
Moreover, every insurance provider differs in their policies regarding addiction treatment, and which elements of care qualify for reimbursement.
Most UK private health insurance plans cover SUD recovery, but some companies will pay for more than others.
For instance, some insurers will cover each component of addiction treatment: paying for an entire residential rehab programme that includes food, board, mediation, and various therapies.
Others will cover aspects of care, such as outpatient therapy, accommodation, or the medication received during rehab.
To find out where your unique policy places you on this scale, it's important to reach out to your provider as soon as you have your treatment details.
After a consultation, your chosen rehab in Suffolk can share the details of your planned treatment.
You can use this when contacting your health insurer to gauge the level of reimbursement you qualify for.
Is Addiction Treatment Accessible Through the NHS?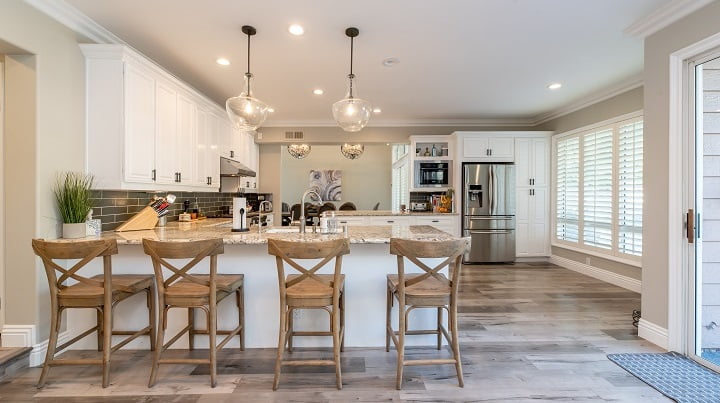 In the majority of towns in Suffolk, there is access to council-funded rehab services.
These are outpatient services where you go to the clinic for group sessions and maybe the odd one-to-one.
These can be really beneficial to people who have mild issues around substance use.
On the other hand, they can be really useful to people who have gone through rehab and require lighter support.
What Are the Alternatives to Going to Rehab?/Is Rehab My Only Option?
1. Turning Point Suffolk
Address: 2 Looms Ln, Bury Saint Edmunds, IP33 1HE
Telephone: 0300 123 0872
Website: https://www.turning-point.co.uk/services/suffolk-recovery-network
2. CAMHS Norfolk and Suffolk
Address: Suffolk County Council, Landmark House, White House Road, Ipswich, Suffolk, IP1 5PB
Telephone: 0345 600 2090 (Option 3)
Website: https://infolink.suffolk.gov.uk/kb5/suffolk/infolink/service.page?id=d96SWW9Qe7w
3. Suffolk Family Centres
Address: Hill View Business Park, Unit 6-8, Old Ipswich Rd, Claydon, IP6 0AJ
Telephone: 01473 835477
Website: https://suffolkfamilycarers.org/substance-misuse/
4. Suffolk User Forum
Address: Unit 3 Grange Business Centre, Tommy Flowers Dr, Kesgrave, Ipswich, IP5 2BY
Telephone: 01473 907087
Website: https://www.suffolkuserforum.co.uk/
Change Grow Live is another addiction charity offering completely free addiction help.
For help accessing NHS and NHS Foundation Trust funding in order to attend drug or alcohol rehab in Suffolk, talk to our expert team today on 0800 088 66 86
What is Narcotics Anonymous?
Narcotics Anonymous (NA) [8] is the second largest 12-step organisation following the famous AA.
This non-profit fellowship is dedicated to helping anyone recovering from a drug use disorder, regardless of background, race, gender, age, or political views.
Founded in 1953, NA is available across the world: offering free drug addiction therapy for anyone struggling with this debilitating disease.
Members are invited to attend weekly anonymous meetings that allow them to share their experiences and work through the 12 steps.
These steps were designed by AA to facilitate a beginning-to-end transformation: from the initial acceptance stage all the way to making amends with loved ones.
While they undertake the programme, members are encouraged to help each other through the highs and lows of sobriety and maintain consistent abstinence from drugs.
Closed meetings are for members only, while open meetings invite family members to join and participate in discussions.
What is Alcoholics Anonymous?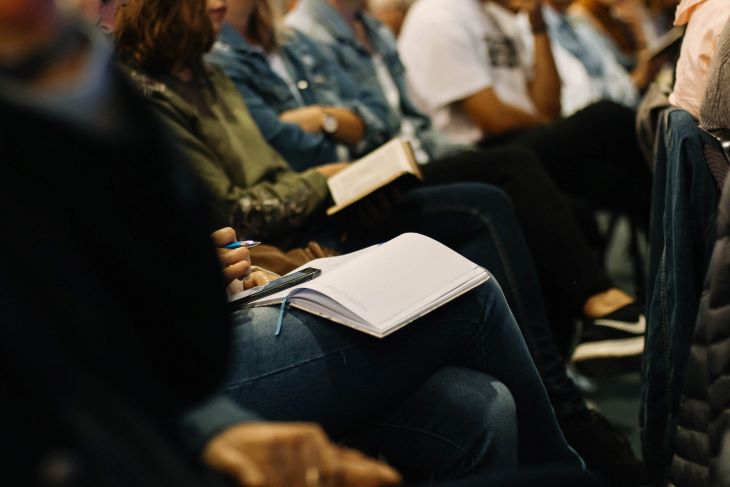 Anyone familiar with alcohol addiction recovery is likely aware of Alcoholics Anonymous [9], as it's arguably the most famous fellowship group.
This global self-help organisation offers group therapy and an active engagement strategy known as the 12 steps.
The 12 steps are a strategy allowing participants to develop healthier coping mechanisms and optimise both their recovery and the overall improvement of their lives.
While AA was originally a religious programme, it has since shifted towards a more universal spirituality: meaning sessions are both a-religious and a-political to strengthen camaraderie.
This allows anyone who is struggling with alcohol addiction to join the programme and attend local meetings, regardless of their cultural background, age demographic, and gender.
Donations are welcome to help the running of AA, but attending sessions is free of charge, with individuals welcome to join at any time.
While closed sessions are for those directly impacted by alcohol addiction, open meetings invite the family members and friends of AUD victims to come forward and benefit from the therapeutic methods of AA.
During a typical AA meeting, participants are invited to share their addiction story or listen to others share their recovery journey with the group.
While sharing with the group is optional, doing so can unburden members emotionally and allow them to make the most of their new support network.
They might even learn new coping techniques and ways of managing relapse triggers.
What is Smart Recovery?
While 12-step programmes are the original supportive network for SUD sufferers, many more are being founded. One of these is SMART Recovery, which is an abbreviation for Self-Management and Recovery Training [10].
This charitable organisation offers support, guidance, and structure for those suffering from any and each form of addiction.
The primary goal of SMART group sessions is to help participants move "from addictive substances and negative behaviours to a life of positive self-regard".
It also aims to be as accessible as possible, allowing members to join sessions online or in person depending on their needs.
It also maintains an ethos of being free at the point of entry, only asking for small donations to help fund the cost of running sessions, especially if they are in person.
During SMART sessions, individuals affected by addiction in any capacity can share their experiences and gain insight into other people's recovery journeys.
Ensuring the well-being of members is the sole priority of SMART, and for this reason, groups remain a-political and a-religious spaces free from judgement or prejudice.
How Do I Know If I Need Rehab?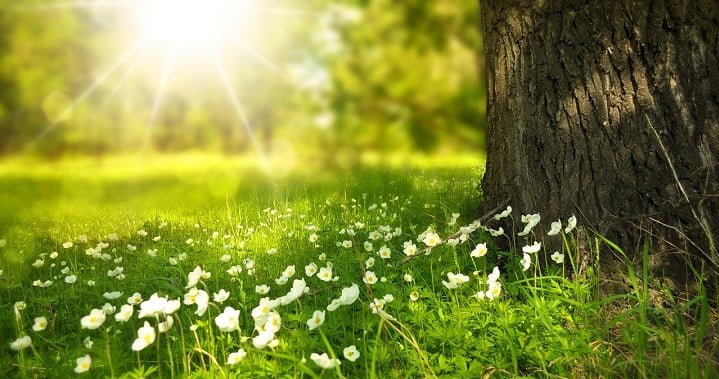 Becoming a resident at a drug and alcohol rehab Suffolk means that you'll be at a particular level of addiction. Realistically speaking, you have to be considered as having a moderate to severe addiction in order to reach rehab eligibility.
If you're unsure whether you'd meet the criteria to enter, you can call Rehab Recovery for advice.
What Are the Signs That An Alcohol Addiction is Present?
Also, the following examples demonstrate when admission to rehab is necessary:
When you drink more than 30 units in a day.
The onset of delirium tremens or alcoholic seizures when you stop drinking.
Experiencing symptoms related to Wernicke's encephalopathy.
Not being able to quit substances despite trying regularly.
Becoming aggressive when you have drank or taken drugs.
Using substances in places that put you and others at risk of harm.
If you have mental health problems and/or suicidal thoughts.
If any of these signs sound familiar and you think that you may need the benefits of addiction treatment in Suffolk, call us on 0800 088 66 86
I Can't Afford Drug and Alcohol Rehab – I Don't Have Insurance. What Can I Do?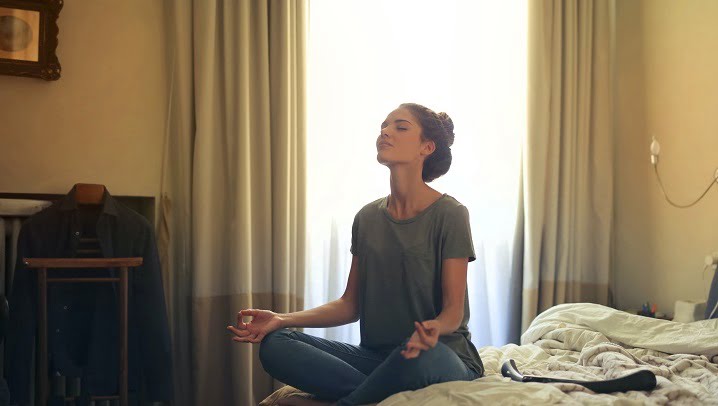 Professionally supported drug and alcohol rehab is one of the best ways to recover from addiction, but it isn't for everyone.
If you're aware that rehab isn't the option for you but want some input or guidance, there are other options.
All the following are worth investigating:
Whatever help you need to beat addiction – whether from a drug and alcohol rehab in Suffolk or from one of these excellent addiction treatment services – find it through us by calling us on 0800 088 66 86
What is the Admissions Process for Our Rehabilitation Centre

 in Suffolk?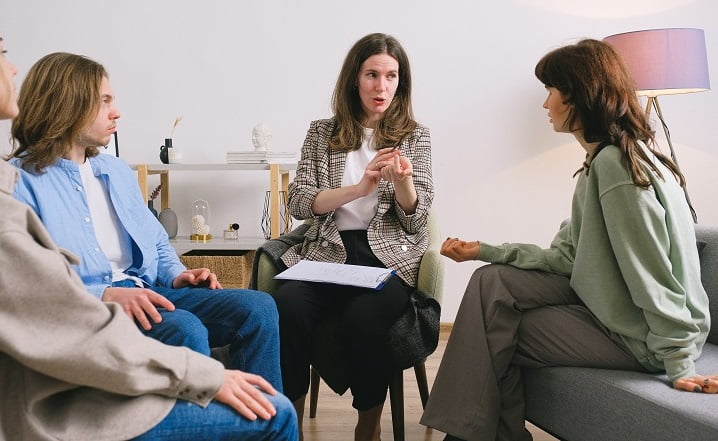 On entering a drug and alcohol rehab in Suffolk, you'll be led through one or two assessments. This is in order for staff to understand the nature of your addiction.
It will also identify how you feel about your substance use and what your goals are. The member of staff, after completing the necessary assessments with you, will understand exactly what treatments you'll need.
The AUDIT assessment
This assessment is held with people who have a problem with alcohol. It's a series of ten questions. Your answers (from a list of 4 options) will make it clear the level of your alcohol problem.
If you score more than 13, then it's likely you'll require psychological therapies as part of your treatment.
Question topics cover:
How much do you drink each day/week?
Your motivations behind drinking.
What happens when you drink.
How do you feel about drinking?
If drinking is affecting your life and relationships.
The DSM-5 assessment
It's imperative that professionals understand how severe your addiction is. The DSM-5 assessment took many years to construct.
It was created by many experts with the goal of shedding light on all aspects of addiction rather than simply whether a physical dependence exists.
It covers the following areas:
If you've lost control of how you use substances.
Whether you're unable to keep up with daily responsibilities.
If you've tried to quit and how that has gone.
How you experience withdrawal.
The ASAM assessment
This assessment is where a holistic approach is adopted. It's not simply the addiction and substance use that is considered, but all aspects of your life.
This is essential because of how complex a disease addiction is.
You'll discuss the following:
What your health is like now and what it has been like.
How you process thoughts and feelings.
What your home and work environments are like.
What your relationship is like with relapse.
The symptoms you have in withdrawal.
If you want to stop using substances.
Begin the admissions process at a drug and alcohol rehab in Suffolk today by calling us on 0800 088 66 86
How Can I Convince a Loved One to Receive Drug and Alcohol Rehab?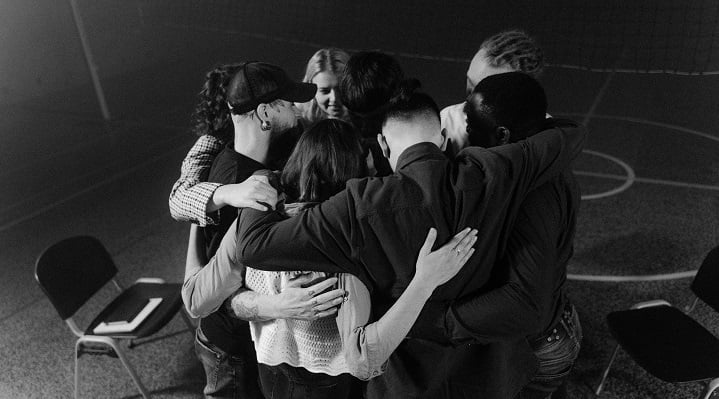 For some families, the addiction of a loved one can create tension, stress, and serious damage to relationships. This can increase as time goes on.
Many people feel at a loss of what to do. In these circumstances, an intervention can provide an excellent way to return some positive energy to relationships.
Usually, an intervention will consist of a professional accompanying a family member or two in facilitating a meeting with the addicted person. The family will raise concerns and treatment options are discussed.
The CRAFT intervention is another way of addressing a person's addiction. This is a long process and requires patience. The CRAFT method offers a menu of techniques you can use in order to interact in positive ways with your loved one.
It presents a more empowering position for the person who is addicted. How you communicate will start to influence the choices they make for themselves.
The CRAFT approach has supported thousands of people throughout the world to enter rehab successfully.
Make sure that your loved one gets the encouragement they need to attend addiction treatment in Suffolk by getting in touch with our team on 0800 088 66 86
How much does rehab in Suffolk cost?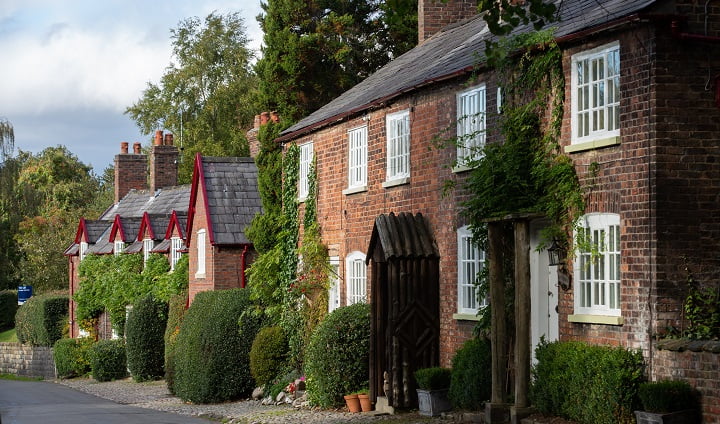 To stay at rehab for a programme of treatments in Suffolk, you'll need to ensure you have the correct finances. It's worth calling Rehab Recovery for my advice as sometimes you can access outpatient services that work out cheaper than inpatient services.
Bear in mind, though, that an intensive stay offers the most effective foundation on which to build a recovery.
For a 10-day detox in Suffolk, it will cost between £2,000-£4,000 if you share a bedroom. If you want a bedroom for yourself, it's around £3,000-£6,000.
People who detox usually require a longer stay in order to start psychological therapies and begin deep healing.
For those who require the usual length of stay, which is 28 days, it costs around £6,000 for a shared room. For a room to yourself, it's between £8,000-£12,000.
Home detox for people who need to come off heroin or alcohol while living at home costs around £1,500. This is overseen by a doctor who will have daily contact with you and prescribe medications.
To find out how much your stay at a drug and alcohol rehab in Suffolk is likely to cost, call us today on 0800 088 66 86
What should I consider when choosing a rehab in Suffolk?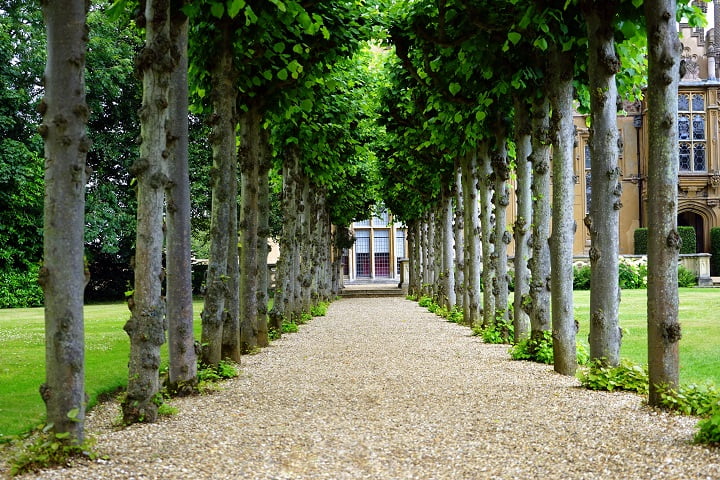 Addiction is not considered a 'choice' or 'moral failing' on behalf of the addiction sufferer –  so the focus of rehab is always on treating the disease of addiction.
Before choosing the ideal drug and alcohol rehab in Suffolk for you, there are a few things to do:
It's really useful to look at reviews of the rehab. This will bring you a lot of honest feedback.
Find out how successful the rehabs you're interested in are at supporting people to become sober.
Contact a few rehabs in Suffolk and have a chat, perhaps arrange to pop in and meet a member of staff. It's good to get the feel for the place.
Come up with a list of questions and ask someone at the clinic for answers.
Find out the cost of a residential rehab stay at various clinics.
Ask the rehab what specialities staff have and how successful they are at treating people for the substance you're addicted to.
If you're not feeling very confident in this area, Rehab Recovery can help you.
To make sure that you end up at the right drug and alcohol rehab in Suffolk for your unique needs, call us today on 0800 088 66 86
Do I Need a Detox Programme/Alcohol Withdrawal Treatment?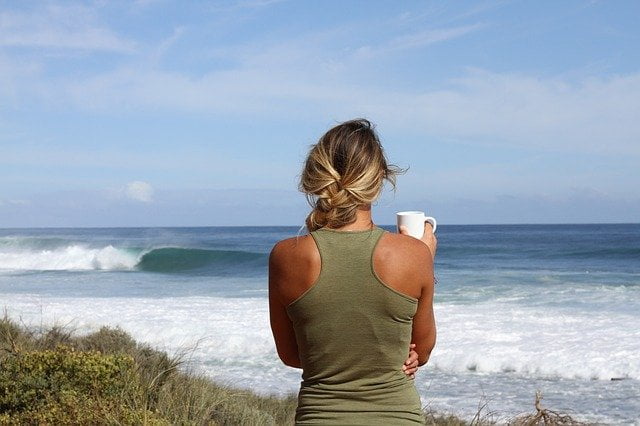 Detox is only essential for people who have developed a dependency. This is common where people regularly use alcohol, heroin, and benzodiazepines.
Alcohol addiction requires a 7-10 day clinically supervised alcohol detox. This is where a doctor will use the prescription drug Librium to manage the person's alcohol withdrawal symptoms.
Alcohol withdrawal can cause:
Hallucinations
Paranoia
Anxiety and mood swings
Sweating
Shaking
Nausea, vomiting, and diarrhoea
Seizures
Of course, seizures can lead to death. This is why it's essential that a person with a dependency is weaned safely off the substance under the care of a doctor.
Drug detox can be even more difficult, with a wide selection of potential drug withdrawal symptoms depending on the drug addiction in question.
To find out if you will need to undergo detox whilst at rehab in Suffolk, give our team a call today on 0800 088 66 86
How long will I need to stay at a rehabilitation clinic in Suffolk?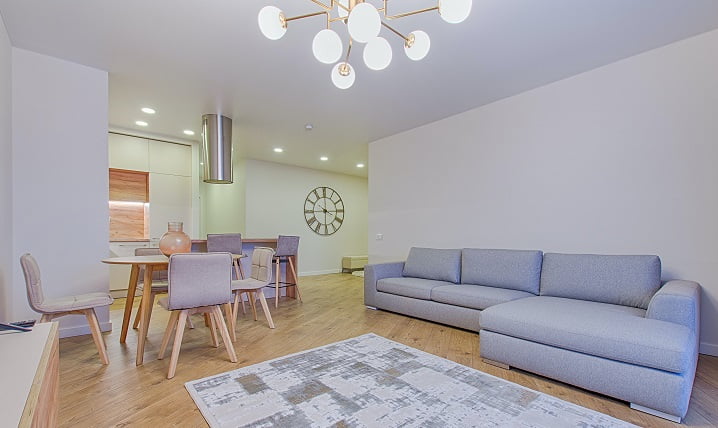 The usual length of time for a person to gain all the treatments they need is 28 days. This will offer psychotherapies, alternative therapies, and a detox where necessary.
Some people might enter rehab solely for a 10-day detox. However, if this is your first time entering rehab, a 28-day stay is recommended.
To find out how long your stay at a drug and alcohol rehab in Suffolk is likely to last, call us today on 0800 088 66 86
Cocaine rehab in Suffolk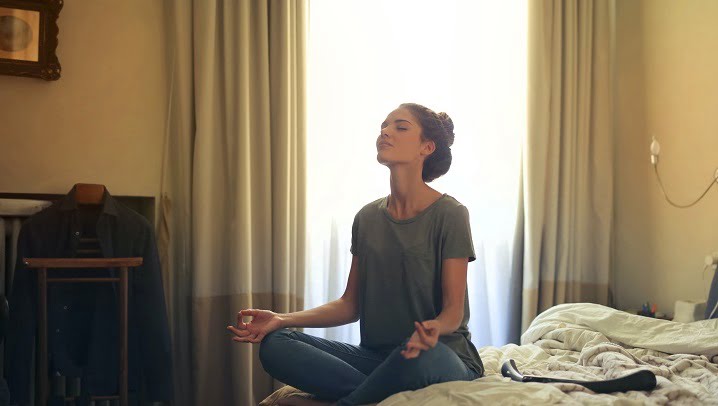 There are many people entering rehab for cocaine addiction in recent years. This is because it's becoming more accessible.
With people trying it more in recreational contexts, it quickly filters out for some people into their daily lives.
Cocaine and crack cocaine cause serious damage to internal organs as toxins build up.
This is especially the case where it is mixed with other substances, like alcohol.
Therapists will work with you on restructuring the processes in your brain. This is because cocaine has affected the reward centres and they need some "rewiring".
When you begin to change how your thoughts work, you become equipped to manage triggers that often cause you to use.
You will not need to undergo a cocaine detox, as cocaine itself is not physically addictive.
Beat cocaine addiction, cocaine dependence or addiction to crack cocaine with the help of a drug rehab in Suffolk – call our expert team today on 0800 088 66 86
Cannabis rehab in Suffolk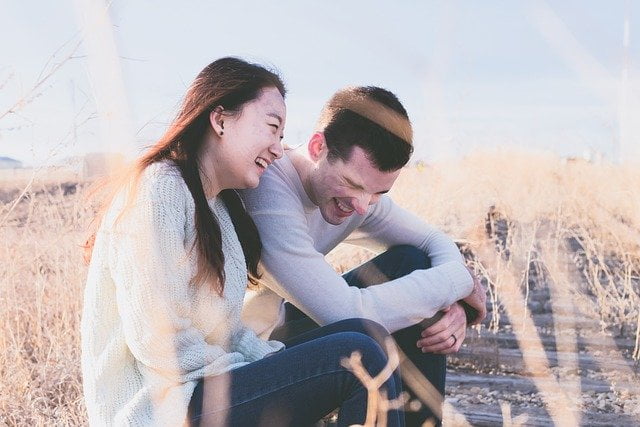 People tend to use cannabis in order to relax or help them sleep. Others might use it in a social way and to enjoy the "buzz". Many cannabis users refuse to hear a bad word said about it.
With the increase in its use in the medical field, this often provides the means of defending their consumption.
Cannabis does, though, have a psychoactive effect. This is especially the case where it's high in THC.
Where people use this regularly and have underlying mental health problems, cannabis can actually be damaging. It can cause paranoia and psychosis, and cannabis addiction can easily develop.
Therapies focus on supporting the cannabis user to find new ways to enjoy life. There will be work completed in order for the person to effectively manage cravings.
With the support of others in the clinic, it becomes easier to understand how to build an abstinent lifestyle.
Cannabis detox will not be necessary as, like cocaine, it is not physically addictive.
Beat cannabis use disorder with the help of a drug rehab in Suffolk – call our expert team today on 0800 088 66 86
Rehab for Alcohol Issues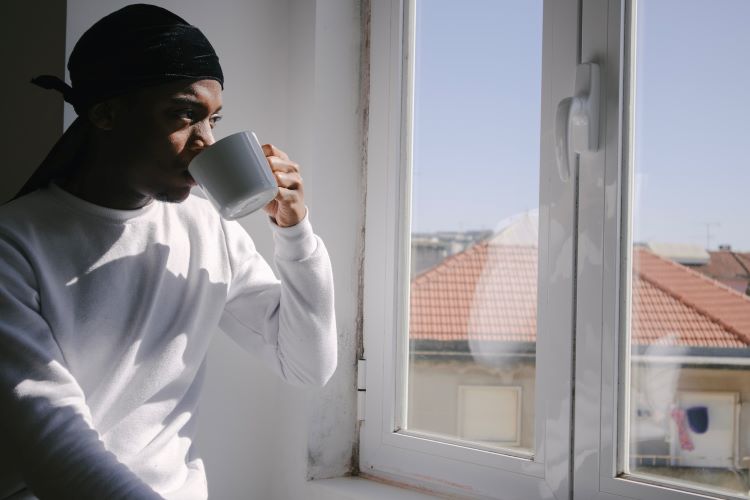 What is Alcohol Addiction?
The state of being addicted to alcohol [11] has many names, including alcoholism, alcohol addiction, and, more recently, Alcohol Use Disorder (AUD). Regardless of how it is being referred to, the addictive process is the same, with individuals unable to control their drinking without medical intervention.
This is because the mesolimbic pathways in an AUD victim's brain, also known as the reward system, have been altered by alcohol exposure. Crucially, these neurological pathways are responsible for producing dopamine, our primary feel-good hormone: and alcohol triggers this response.
Not only does alcohol trigger the dopamine response, but over time it changes the reward pathways to make individuals dependent both physically and mentally.
This is because the brain comes to view alcohol as its only immediate source of dopamine, causing other activities to become less important.
If the individual attempts to abstain from alcohol, they'll experience an array of uncomfortable and even debilitating withdrawal symptoms.
You could be struggling with alcohol addiction if you've noticed that you think about alcohol every day or if you've seen that your consumption has increased.
This can resemble binge drinking – when you consume a large amount of alcohol all at once – or you might have begun consuming small by steady quantities throughout the day.
The brain and body may adapt to alcohol's chemical presence and get accustomed to it. Your essential organs may potentially suffer side effects from alcohol. As a result, there may be major health consequences such Wernicke encephalopathy and alcoholic hepatitis.
How much and how often you consume alcohol, as well as the severity of your condition, can be determined by Alcohol Use Disorders Identification Tests like the CAGE questionnaire.
Another evaluation tool is the The American Society of Addiction Medicine's Patient Placement Criteria (ASAM Criteria).
If it is determined that you have a serious alcohol addiction, you will need to go through a medically assisted alcohol detox.
If detoxing is carried out improperly, it might result in seizures,  alcohol withdrawal syndrome, or Delirium Tremens. If you're a heavy user, it's imperative that you speak with a health expert.
Chlordiazepoxide/Librium is a medication that lessens the symptoms of alcohol withdrawal at this crucial stage of your recovery.
For further free support and advice in your region, get in touch with Alateen, The National Association for Children of Alcoholics, or Al-Anon.
Which Treatments Are Effective For Alcohol Use Disorder?
Intensive inpatient – 24-hour services – medically supported
Partial hospitalisation – Outpatient treatment for complex needs
Outpatient –  Medication, therapy, and support
Inpatient –  Open-all-hours residences
Wayne Hall found during a study into brief and early interventions for alcohol consumption that people receiving brief intervention therapy as part of their treatment maintained lower usage and safer drinking.
What Percentage of Alcoholics Recover?
Attempting to quantify the rate of recovery among AUD victims can be difficult for many reasons.
Firstly, not all people who suffer from alcohol addiction are formally diagnosed. Secondly, some individuals do not attempt to recover despite being diagnosed, and thirdly, some people seek alternative treatments to rehab.
One US study [12] attempted to answer this question by using data to show how many serious attempts it took for AUD victims to recover. In this scenario, the term "serious attempt" refers to either seeking professional advice or attending rehab.
After analysing their results, this study found that it took 2 serious attempts on average for the respondents to recover from AUD.
How Long Does Alcohol Rehab Last?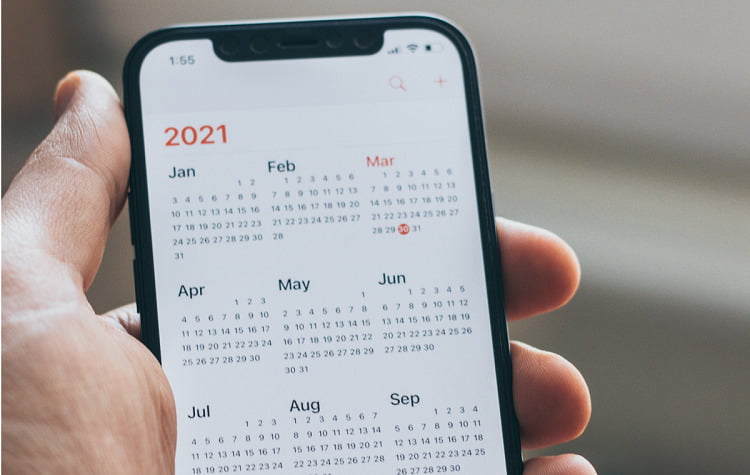 When treating AUD, it's common knowledge among experts that victims must be extended the same standards of psychiatric and medical care as those with other chronic illnesses.
It's for this reason that going to alcohol rehab is the best way to achieve sobriety, but what many people wish to know is exactly how long the treatment process will take.
To answer this question, we must consider the main defining factor of treatment duration: the severity of someone's AUD.
Usually, those with a more severe addiction or who have been addicted for many years will require long-term rehabilitation.
Instead of the typical 28-day stay, they may need to enter rehab for around 60 days, or more in acute cases.
So it's important to note that while one month is considered the average time spent in rehab, this can increase depending on how well someone responds to treatment.
Equally, the length of time spent in rehab can be reduced if the patient's alcohol dependency is mild.
For instance, some patients only require a temporary residential detox, or outpatient care provided by their rehab clinic.
Outpatient rehabilitation is another form of care to consider when answering this question.
Because outpatients complete treatment appointments on a weekly basis, it will take them longer to complete the therapeutic programme.
Therefore, they may undergo treatment for a longer period of time than those opting for more intensive inpatient programmes.
Should I Go to Alcohol Rehab or AA?
As comprehensive AUD treatments, alcohol rehab should not be used in place of Alcoholics Anonymous, but in addition to methods like AA.
Because both have their own unique advantages and ways of facilitating recovery, addicted individuals often feel that they must choose between them, but this shouldn't be the case.
Alcohol rehab serves as the ideal treatment step prior to attending Alcoholics Anonymous meetings in Suffolk.
In fact, most people encounter AA as a follow-on treatment, provided as an aftercare option following their residential rehab programme.
This is because, unlike AA, rehab clinics utilise science-backed methods to treat not only AUD, but the problems that predate or co-occur with an addiction.
Rehab centres can also provide medicated detoxification to help the patient establish their sobriety and make a strong start to their recovery.
All of this means that someone who has already put in the work facilitated by a rehab clinic is more likely to thrive in AA meetings.
Fellowship groups such as AA provide a crucial supportive network for those who have just left rehab: helping them through what can be a tricky transition back into society.
The famous 12-step gives rehab graduates an ethically supportive structure to live by while ensuring they can continue accessing therapeutic methods for free.
Can I Do An Alcohol Detox At Home?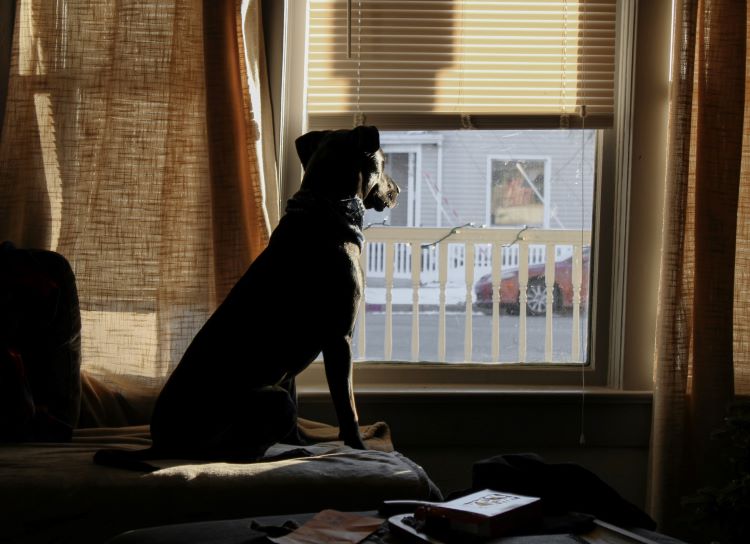 It's true that some individuals are safe to complete their alcohol detox in the comfort of their own homes.
Providing that their addiction is mild enough, they'll be able to overcome their alcohol dependence without direct supervision from a team of medical professionals.
However, extra caution must be taken when detoxing from alcohol at home and without the help of a medical facility.
This is because alcohol withdrawal causes various changes in brain activity, which can lead to a variety of fatal complications.
This can include cardiac arrhythmias, seizures, and delirium tremens: all of which are considered medical emergencies.
With these risks in mind, many addiction specialists are hesitant to recommend an at-home detox before thoroughly assessing the individual.
Oftentimes, it's best to err on the side of caution and seek professional help in the form of an inpatient detox in Suffolk.
What Happens in Alcohol Rehab?
Structured rehabilitation for alcohol addiction exposes you to various resources, tools, and therapy methods: all of which are crucial for your recovery.
If you're considering enrolment at an alcohol rehab in Suffolk, you're probably wondering what to expect from the process, or what a daily routine looks like during treatment.
Firstly, all new patients must complete the enrolment process, wherein any outstanding admissions paperwork is taken care of.
Following this, you'll be given a tour of the clinic before settling into your accommodation and unpacking your things.
From here, you'll be introduced to your treatment team who can assess your needs a create a tailored detox protocol.
Detox in alcohol rehab is an essential process to help the body recover from its physical addiction: allowing individuals to taper their consumption slowly with the help of medications.
Depending on how severe your alcohol addiction is and how much you've been used to drinking, you could spend anywhere between 7-14 days in detox.
After alleviating your withdrawal symptoms and stabilising physically, you'll progress on to the therapeutic section of alcohol rehab.
This may include participating in individual and group therapy, education classes, relapse prevention planning, and holistic therapy sessions.
Individual therapy provided in alcohol rehab is designed to address any co-occurring disorders, boost motivation, and develop your goals for recovery.
Common methods that involve one-to-one sessions with a therapist include CBT, DBT, Motivational Interviewing, and Motivational Enhancement Therapy.
Another key component of alcohol rehab is group therapy: wherein you're encouraged to discuss your emotions and experiences with peers who understand what you're going through.
This can be utilised in the form of group support therapy, family therapy, or 12-step methods to prepare you for fellowship group attendance.
Some alcohol rehab clinics may offer holistic therapy methods that incorporate group yoga, pilates, or art classes.
Heroin rehab in Suffolk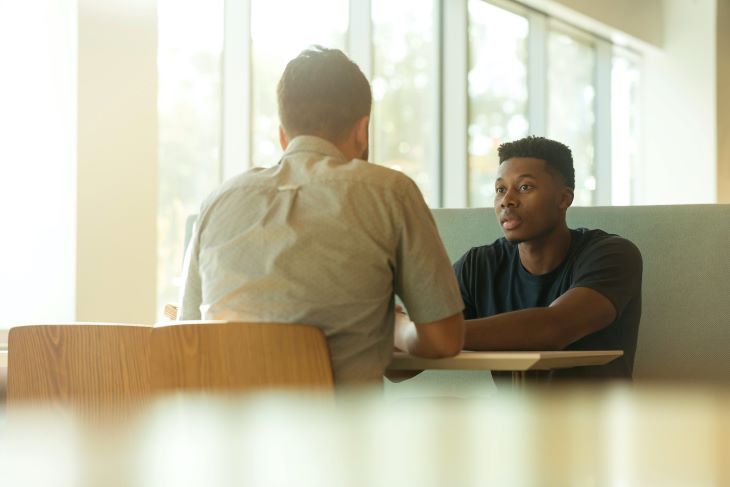 Heroin has an effect on the body as well as the mind. This means that it's critical for the user to be treated in both areas.
On entering rehab, the person will be guided through a heroin detox.
A doctor will use prescription drugs such as Subutex to manage any heroin withdrawal symptoms. This makes the detox period much easier for the patient to go through.
It's important during a heroin detox to gradually move from heroin onto medication such as methadone and buprenorphine, as quitting cold turkey can be risky.
After the detox, it's time to move towards therapies. This is in order to begin healing the emotional aspect of the self which has may have led to heroin addiction.
There will also be an in-depth relapse prevention plan developed to support the person to remain sober long-term.
Beat addiction to heroin with the help of a drug rehab in Suffolk – call our expert team today on 0800 088 66 86
What Kind of Therapy Can I do at Drug and Alcohol Rehab in Suffolk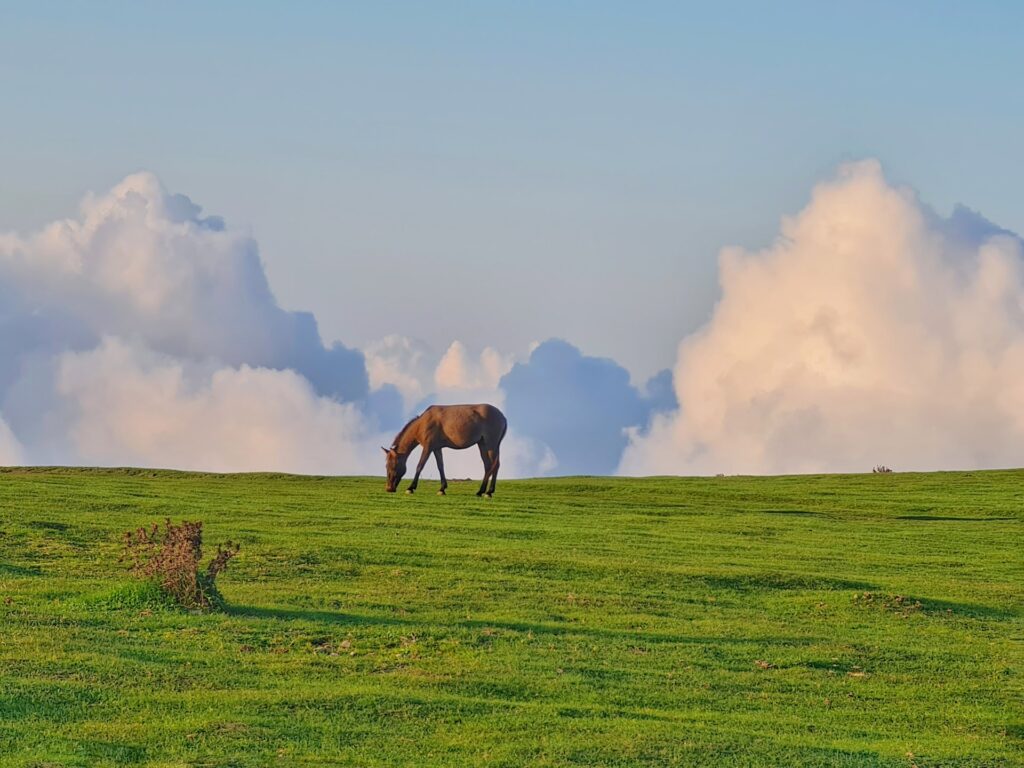 There is a huge array of therapies on offer at private rehab clinics in Suffolk. This means that your treatment programme can be tailored specifically to your needs.
Quality criteria set by the The National Institute for Health and Care Excellence (NICE) ensures talking therapies and all other treatments are of the highest standard.
The therapies you're likely to take part in will include a selection of the following:
Brief Interventions which offer a new perspective to a challenge you're facing at the moment.
Motivational Interviewing sessions help to build your self-confidence. Many people with addictions have low self-esteem, and so rehab is a great environment to begin rebuilding core conditions. This often comes alongside Motivational Enhancement Therapy and motivational therapy.
Individual Therapy, for those concerns that cannot be addressed in a group setting.
SMART Recovery groups in order to help break down recovery goals in an achievable way.
Cognitive Behavioural Therapy focuses on retraining thoughts in order to alter addictive behaviours.
Dialectical Behaviour Therapy focuses on empowering a person to regain control of their emotional responses.
Holistic Therapy offers an alternative approach to enhancing the patient's well-being, including art therapy, music therapy, mindfulness, meditation, yoga, acupuncture equine therapy, drama therapy, and many others.
12 Step groups develop a connection with a 'higher power'. It's a spiritual approach to healing.
Acceptance and Commitment Therapy works on accepting your emotions and past, so you can move forward.
Rational Emotive Behavior Therapy emphasises logic to tackle disordered thought processes and negative reasoning.
Eye Movement Desensitization and Reprocessing works by making a series of eye movements to revisit and heal old memories and trauma
Family Therapy repairs familial ties which may have been broken or damaged by addiction.
Group Therapy & group psychotherapy benefits from a group setting, where you support and are supported by other on the same journey with addiction.
Brief interventions are swift screenings that aim to challenge unhealthy behaviours.
Codependency therapy works to fix co-dependent relationships and eliminate enabling behaviours to hold people accountable for their own actions.
Experience any and all of these treatments at a drug and alcohol rehab in Suffolk by calling us on 0800 088 66 86
How Will I Sustain My Soberness Once I Leave Rehab?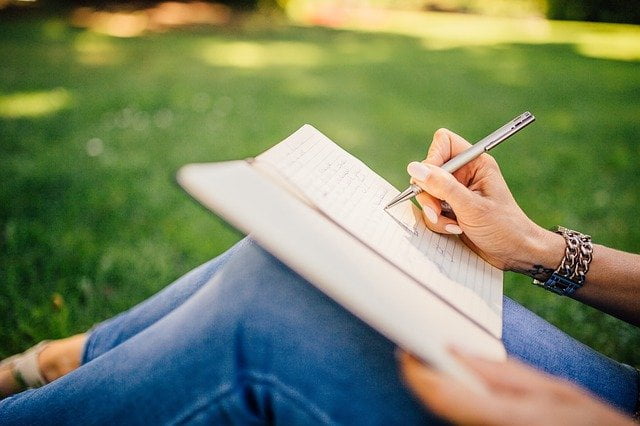 When you spend time at a rehab clinic in Suffolk, you're given the tools to support you to remain sober when you return home. You'll have an aftercare programme which is likely to include taking part in some outpatient treatment.
This could include regular attendance at 12 Step groups and some addiction counselling sessions.
What is an Aftercare Programme?
Another aspect of the aftercare plan is the relapse prevention plan. This will be influenced by the HALT approach. HALT is where you'll be encouraged to halt at the moment of feeling triggered.
You'll then identify which state you're in from emotional "hunger", anger, loneliness, and tiredness.
Once you know which state you're in, you'll then follow a list of steps to support you to feel better in order to manage the trigger.
So if you were feeling lonely or bored, you might usually return to the substance. Following the HALT approach, you might have developed a list of steps to go through including calling someone you can trust to speak with or going to a gentle yoga class in order to see other people and relax.
These techniques, which include healthy coping mechanisms and contingency management, encourage sobriety by providing you with a safety net of skills and resources.
Sober living houses are an excellent transitional option if you'd like a soft landing after rehab. Join recovery groups, and keep your environment free of any influences that can cause you to relapse.
Make sure that you beat addiction once and for all with the help of a drug and alcohol rehab in Suffolk – call our team on 0800 088 66 86
What Happens After Rehab?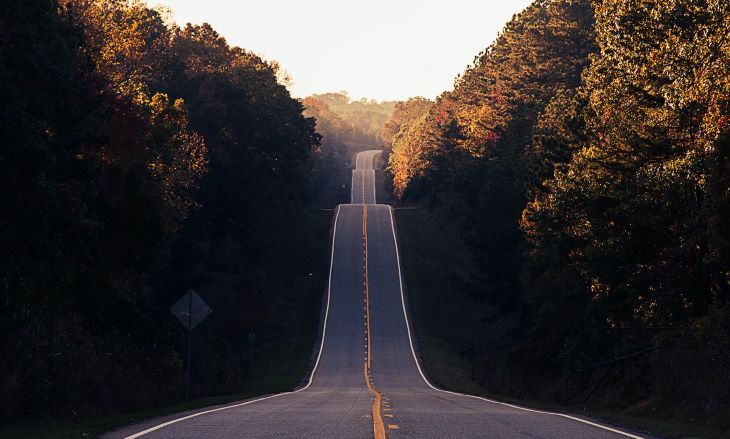 It is often claimed that a "leopard can't change its spots", but this is certainly not the case with people who are dealing with an addiction.
There are many fine examples of individuals who were not only able to break away from addiction but who were also then able to go on and rebuild a successful life.
There are many ex-addicts who are now considered success stories and who have gone on to become respected members of their communities. Some examples of this can even be found in Suffolk.
Beat your addiction with the help of a drug and alcohol rehab in Suffolk by calling us today on 0800 088 66 86
Will Rehab Cure Me of My Addiction?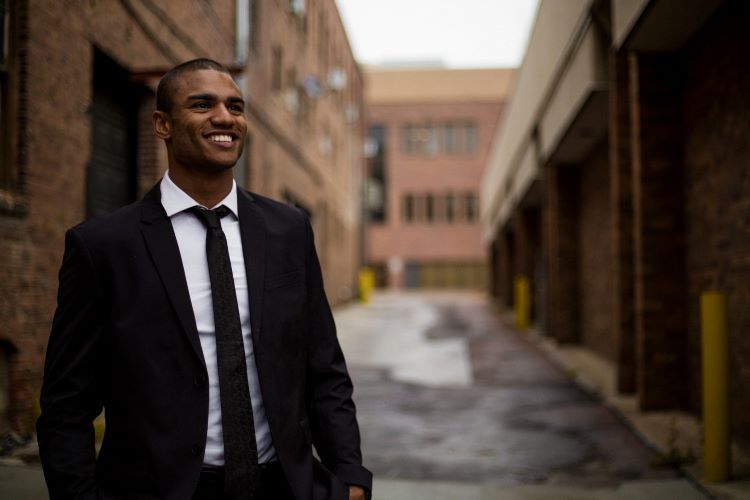 People living in Suffolk will find that there are a reasonable number of resources available to help them break away from addiction.
The reason though for why so many people remain addicted is not a lack of resources usually, but it is more to do with the fact that the individual is reluctant to make use of these resources.
The reality is that in order for the person to have a real chance of breaking away from addiction they needed to be 100% committed and completely ready for change. Anything less than this and the individual will be fighting a real uphill battle.
The secret to breaking away from addiction is the willingness to do whatever it takes.
This means that the individual keeps an open mind and considers any resource that will help them recover.
The person might not like things like drug and alcohol consoling or detox clinics, but they choose to use them because they are serious about ending the addiction.
The average addict tends to be a 'no' person to many of the resources available for addiction recovery, but in order to change, they will need to become more of a 'yes' person.
Get the help you need to beat addiction for good through a rehab in Suffolk by calling us on 0800 088 66 86
What are the benefits of entering rehabilitation in Suffolk?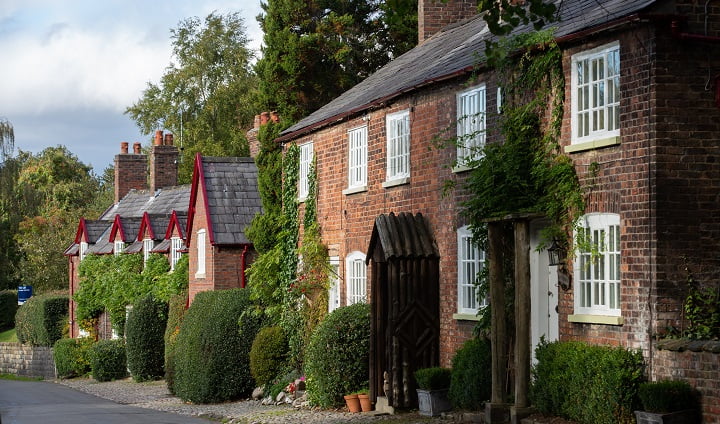 One of the most effective decisions that people can make, when it comes to ending addiction, is for them to enter a rehab centre.
There are many benefits to be had by joining one of the many rehab centres in Suffolk, including:
When people enter this facility they will be joining a therapeutic community. This means that they will be in an environment that fully supports recovery, and this should increase their motivation to quit significantly.
While in rehab the individual will be surrounded by people who are on a common path. This means that they will not be taking their early steps into recovery alone or unaided.
Many of these places will also serve as detox centres. This means that the person will be medically supervised while they are withdrawing from alcohol or drugs. They will detox safely and there will usually be pharmaceutical agents to make the process easier.
They will have access to all the resources they are going to need in order to build a sober life.
They will benefit from the multidisciplinary team who will be able to share their knowledge and expertise.
During their stay in rehab, the individual will be protected from the usual temptations. This greatly increases the likelihood that they will make it through the first few weeks of recovery when they are most likely to relapse. By making it past early recovery the person's chances of long term recovery are greatly increased.
They will have the opportunity to pick up the skills and tools they need in order to make a successful life in recovery. This is vital because it means they will be able to cope once they return home.
Start your recovery journey in Suffolk by calling our expert team on 0800 088 66 86
The pay-off for beating addiction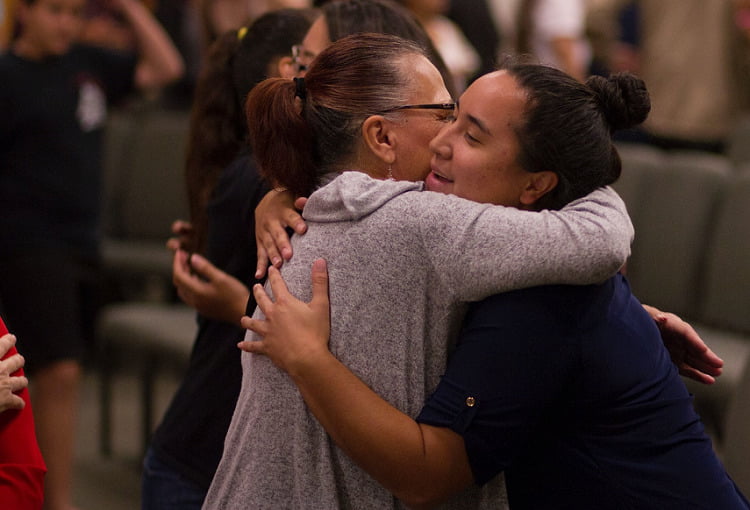 Those individuals from Suffolk who do break away from addiction are unlikely to ever regret this achievement.
One of the fears that people have when they stop using alcohol or drugs is that life will lack meaning – that things will be boring.
The reality is that it is the life of the addicted that is boring and predictable.
When people become sober they can begin to really have fun.
The complaint that many people in long-term recovery have is that there are not enough hours in the day to do all the things that they want to do.
The individual when sober is able to become involved in activities that they really love and this can be highly rewarding. They can also go on to achieve their dreams.
The years in addiction do not have to be wasted so long as the individual is sober and able to learn from this experience.
One of the most important lessons that people gain from this part of their life is that change is possible.
This means that in future years in sobriety they will be able to chip away at any other problems that are taking away from the enjoyment of their life.
Of course, the goal here is always progress and not perfection.
Don't let addiction control your life – beat it today with the help of a drug and alcohol rehab in Suffolk by calling us on 0800 088 66 86
How Can I Refer Myself Into Rehab?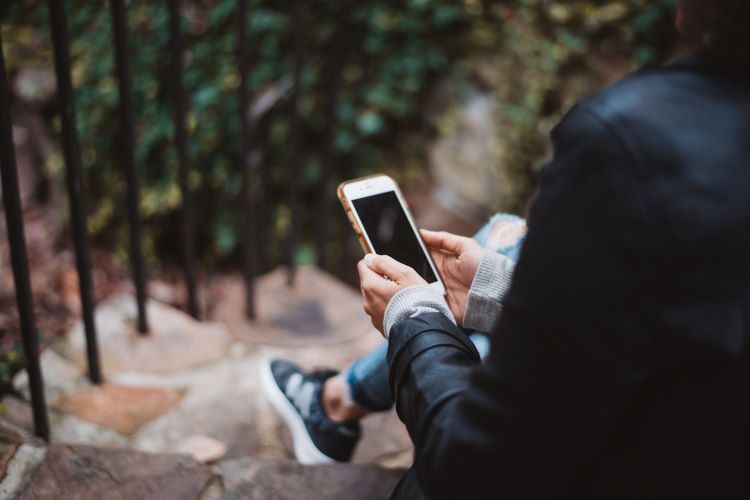 For more information on detox and rehab options in Suffolk, contact Rehab Recovery today on 0800 088 66 86.
When you contact us, we shall outline a variety of treatment options that are available to you in Suffolk.
This includes both private and statutory drug addiction treatments.
Every rehab in England and Wales that we work with is vetted by the Care Quality Commission.
Get help for addiction across Suffolk including in Ipswich, Bungay, Beccles, Bury St Edmunds, Stowmarket, Newmarket, Barton Mills, Southwold, Aldeburgh, Halesworth, Woodbridge, Leiston, Felixstowe, Framlingham, Dunwich and many others.
References
[1] Alcohol Use Disorders Identification Test https://assets.publishing.service.gov.uk/government/uploads/system/uploads/attachment_data/file/1113175/Alcohol-use-disorders-identification-test-AUDIT_for-print.pdf
[2] The Care Quality Commission https://www.cqc.org.uk/
[3] The Teen Brain https://www.nimh.nih.gov/health/publications/the-teen-brain-7-things-to-know
[4] Epidemiology of Recovery From Alcohol Use Disorder https://www.ncbi.nlm.nih.gov/pmc/articles/PMC7643818/
[5] Rehab Recovery: Addiction Intervention https://www.rehab-recovery.co.uk/addiction-treatments/intervention/
[6] Co-Occurring Mental Illness and Substance Use Disorders: A Guide to Diagnosis and Treatment https://www.google.co.uk/books/edition/Co_occurring_Mental_Illness_and_Substanc/vkQ4DwAAQBAJ?hl=en&gbpv=0
[7] Sociocultural Context for Sex Differences in Addiction https://www.ncbi.nlm.nih.gov/pmc/articles/PMC5555215/
[8] Narcotics Anonymous https://na.org/
[9] Alcoholics Anonymous https://www.aa.org/
[10] SMART Recovery https://www.smartrecovery.org/
[11] Diagnostics and Statistical Manual of Mental Disorders https://www.psychiatry.org/psychiatrists/practice/dsm
[12] How Many Recovery Attempts Does it Take to Successfully Resolve an Alcohol or Drug Problem? https://pubmed.ncbi.nlm.nih.gov/31090945/