Drug Rehab for Teens
While drug use disorders are more likely to befall the adult population, teenagers and adolescents are, unfortunately, not exempt from the UK's rise in problematic substance use.
Statistical reports from recent years have revealed a harrowing number of young people needing professional treatment.
In 2019, the NHS revealed the results from their survey of secondary school pupils between years 7 and 11, with a focus on smoking, drinking, and drug use.
Initially, 24% of students reported they had ever taken drugs, with 9% admitting to using within the last month. While not all of these cases will turn into a substance use disorder, many could go on to receive treatment at a drug rehab for teens.
More recently, a GOV UK report provided a deeper dive into the pattern of particular drug use among the UK's teenagers. Cannabis was the most common substance in 2020 that young people or their concerned families sought treatment for (89%), followed by ecstasy and powder cocaine.
Overall, there were 11,013 teenagers in contact with substance addiction services between April 2020 and March 2021: with many cementing their recovery through their decision to accept expert guidance. In fact, of the young people who left treatment, 79% left because they completed their treatment programme: whether on an inpatient or outpatient basis.
Signs that a Teen Needs Rehab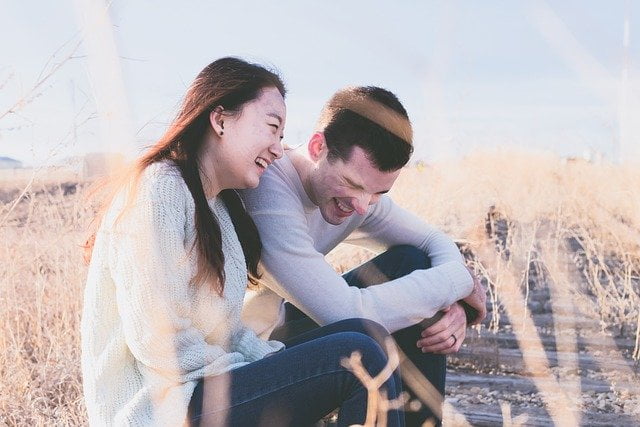 The number of teenagers trying drugs for the first time may be increasingly commonplace, but that doesn't mean it should be ignored.
What began as a recreational activity with friends or a rebellious act can easily develop into a drug use disorder that carries into adulthood.
While each child and family dynamic is different, as a concerned parent or loved one, the best thing to do is note the signs of drug abuse among young people.
After all, drug use can have a devastating impact on the developing brain of a teenager- making it crucial to access help sooner rather than later.
 A teenager with a diagnosable drug use disorder can exhibit any of the following signs:
They no longer express interest in hobbies or activities that once engaged them.
Becoming increasingly reclusive or secretive: often withdrawing from friends or loved ones.
Skipping school and/or letting their grades decline.
Developing unhealthy sleeping habits and showing drastic changes in energy levels.
Suddenly losing or gaining weight
Displaying frequent mood changes, such as increased anger, depression, or anxiety.
Changing their circle of friends
If you've noticed any of these worrying signs in your child or a teenage relative, it's crucial to seek guidance from a medical authority.
While it can seem easier to reach a diagnosis of your own accord, only a medical professional can diagnose an addicted individual and recommend a suitable drug rehab for teens.
Staging an Intervention For a Teen or Adolescent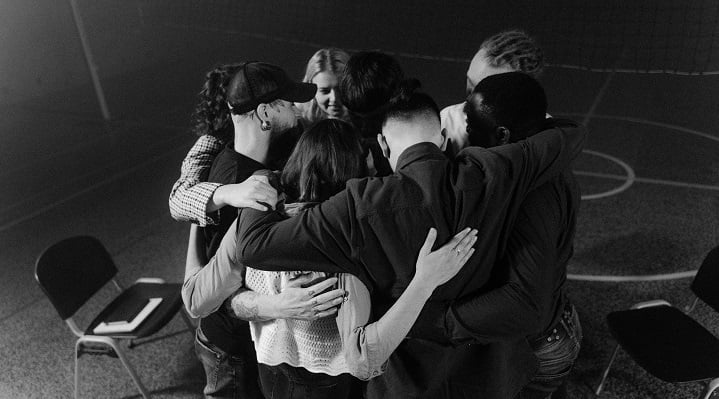 Battling a drug use disorder at any stage in life is dangerous, but it is even more so for a teenager whose brain is continuing to develop.
According to The National Institute of Mental Health, sections of the brain that regulate decision-making and controlling impulses are in development until the age of 25.
As a result, it can be even harder for teenagers to make decisions based on long-term impacts, as opposed to immediate rewards.
It can therefore be difficult for young people to see the benefits of accepting addiction treatment, and many refuse the idea of entering a drug rehab for teens.
Parents who have tried to break through a teen's denial without success should consider holding a formal intervention.
Interventions are deeply structured conversations designed to guide an addicted young person towards formal treatment. Participants should include important individuals, and loving influences on the teenager, such as parents, extended family members, and close friends.
Before initiating the first session, group members may wish to write letters about how the addiction has impacted them, and how concerned they are for the teen, which can be read aloud during meetings.
They can also write a basic script, or notes on cue cards to refer to if emotions run high.
As it's important not to spring the intervention on an already unwell teacher, participants should invite them to a pre-scheduled family meeting.
This can take place in the home or another safe space such as a doctor's office, a friend's or a neighbour's house. This prevents the teen from hiding in their bedroom or another part of the family home.
Effective interventions are often staged with the help of a professional with experience in treating teenage addiction. These interventionists are often counsellors, social workers, or psychiatrists already working at a drug rehab for teens.
As professionals who specialise in helping people go to rehab, interventionists help family members plan a judgement-free, loving process while helping them to prearrange treatment.
Having someone there who is an objective, yet knowledgeable presence can help you approach your teenager in the best way, and ensure that everyone feels heard.
Private vs Public Drug Rehab for Teens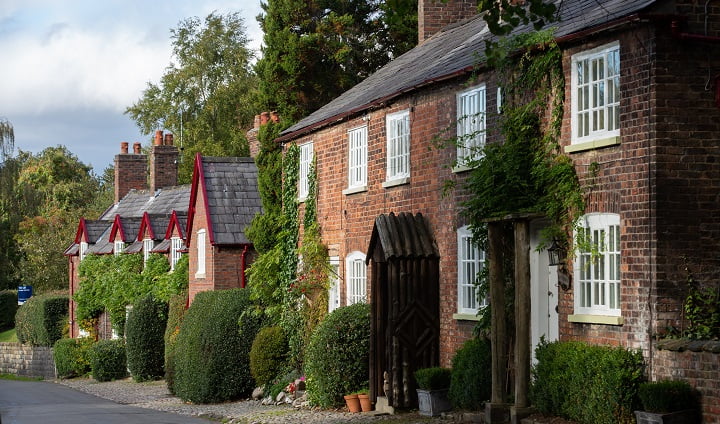 Regardless of how their drug use disorder started or which substance is at the heart of their teen's addiction, every family looking for help will face the same initial decision: whether to opt for private or public care.
In the UK, there are a variety of private clinics treating teenage drug addictions through residential care or NHS programmes that are free at the point of use.
For those seeking the financial viability of NHS treatment programmes, the type of support prescribed depends on the age of the addicted young person.
If the addicted individual is 18 or over, they'll be able to access the typical NHS programmes for drug use disorders: such as medical detoxes, outpatient treatment, or community-based therapy.
While some NHS facilities offer drug rehab for teens under 18, these are few and far between.
Individuals falling into this age group should reach out to their GP, who can refer them for therapy at their local CAHMs clinic: an organisation responsible for helping adolescents and teens with mental health and behavioural disorders.
Although publicly funded addiction treatment for teens is far cheaper, more flexible, and widely accessible, it comes with some noteworthy flaws.
Recent budget cuts paired with increased demand have created a situation where patients are waiting months for treatment. In situations as severe as drugs affecting the developing teenage brain, patients must be seen immediately.
For more integrative treatment and a swift admissions process, families should consider reaching out to private drug rehab for teens. These often residential programmes provide a safe and secure environment for teenagers to recover from their addiction.
Undergoing treatment on-site removes addicted young people from potentially toxic social circles or environments that trigger their substance use.
They're also more likely to encounter a fully personalised treatment programme: with a selection of counselling styles, therapy, and holistic support for both them and their family.
The only potential problem with private drug rehab for teens is the cost of treatment and the financial strain it can put on the families of addicted young people. However, there are increasingly affordable options becoming available – many of which we've partnered with at Rehab Recovery.
Generally speaking, private drug rehab for teens costs around £1,000 per week for a comprehensive plan including bed, board, and bespoke therapies. This figure rises to between £3,000 and £5,000 per week for the more luxurious facilities.
This cost is also influenced by the length of treatment. If a teenager is undergoing a brief residential detox to stabilize before returning home, the entire sum will be around £2,000- £8,000.
However, if their drug addiction is severe, experts will advise a 28-day inpatient stay for them to receive the best chances of recovery, after which the price can rise to £4,000- £20,000 for one month.
Inpatient Drug Rehab for Teens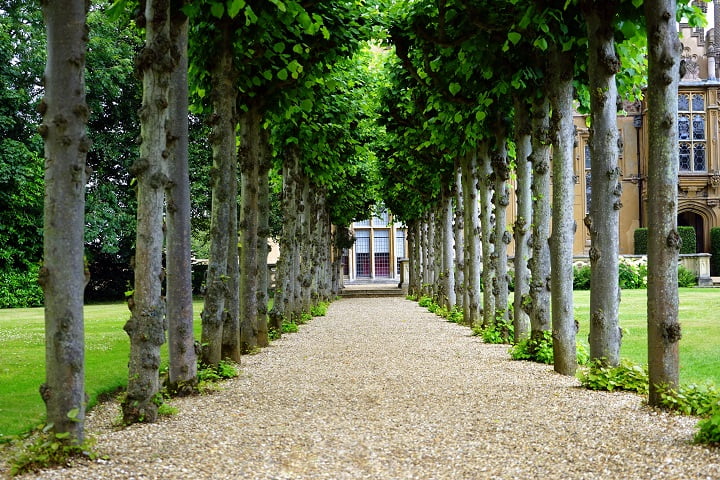 In many aspects, drug rehab for teens is similar to adult treatment for addiction: divided into outpatient or inpatient programmes.
If a teenager's drug use disorder is severe, a physician will recommend them for inpatient (residential) treatment for a minimum of 28 days.
This means they'll temporarily reside at a rehab clinic to receive comprehensive treatment, and will return home once they're feeling better. 
At an accredited inpatient clinic, patients will develop the tools they need to prepare for life after treatment and successfully avoid relapse.
In an environment free from relapse triggers and peer pressure, addicted young people can focus entirely on treatment, and work alongside a team of therapists to achieve their recovery goals.
Towards the end of their detox: a process in which drugs are safely removed from the body, teenagers in rehab will receive a secondary assessment with their consultant.
After finalising their individualised treatment plan, a range of counselling and therapy will be introduced into the teen's daily routine.
In a typical week at a drug rehab for teens, patients can expect around 3 individual counselling sessions with their assigned therapist, 5 group therapy sessions, and daily 12-step workshops.
Each day, they'll also have the chance to try holistic therapies, enjoy nutritious meals, and complete daily education programmes so that they can stay on track with school work.
Many private rehab clinics now provide tutors to help teens with schoolwork and homework assignments: helping them maintain a sense of control over their lives. Many of our partner clinics at Rehab Recovery also liaise with schools to ensure a patient's transition back into education is seamless.
Outpatient Drug Rehab for Teens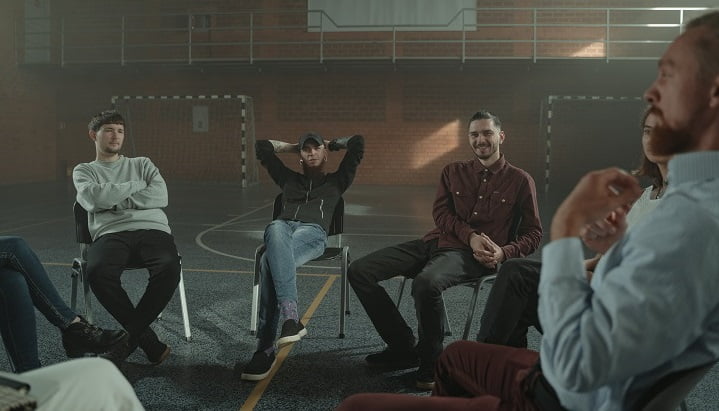 Of the two options for attending drug rehab for teens, many families are drawn to an outpatient mode of treatment. This means that, provided they are surrounded by a supportive family unit and a safe environment, addicted teens can remain living at home.  
Instead of staying overnight at a residential clinic, teenagers will travel to said rehab centre for their therapy sessions. These sessions run similarly to those in residential programmes: focusing on teaching healthy coping skills and techniques to avoid relapse.
In outpatient treatment programmes for teens, there's also a heavy focus on 12-step and peer support meetings to help addicted young people support one another.
In these sessions, they'll share the highs and lows of recovery, as well as coping techniques they've learnt with their one-to-one therapist.
One of the greatest advantages of outpatient drug rehab for teens is that it allows individuals to retain a sense of normality. Teens can continue going to school, and partaking in extra-curricular activities and hobbies while accessing support from their friends and family in their lives.
Furthermore, teens are enrolled in a style of outpatient care that suits the severity of their drug use disorder. For severe addiction, intensive outpatient programmes are often the most effective: requiring teens to attend therapy sessions every day for 2-6 hours depending on their needs. 
Despite programmes to suit varying severities, outpatient treatment for teens with drug dependencies isn't always the best route. For many teenagers, being able to return home to negative behavioural influences and environmental triggers can be disastrous for their recovery, and make relapse far more likely.
Co-Occurring Disorders And Drug Addiction in Teens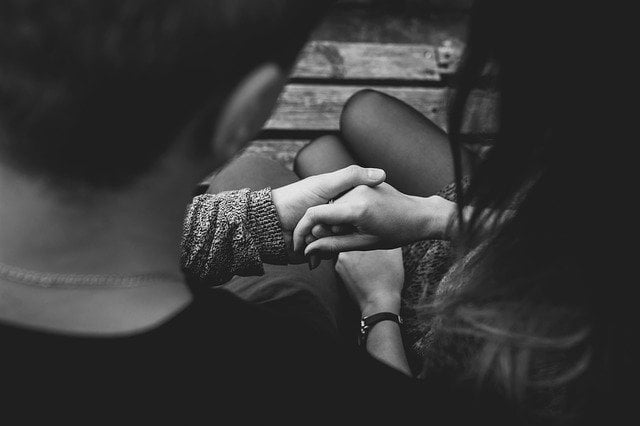 According to government reports, over two-fifths of young people starting treatment at a drug rehab for teens said they needed mental health treatment.
Sometimes, conditions such as anxiety, depression, and OCD pre-date a teenager's drug use disorder, and other times, substance use causes a co-occurring mental illness.
Regardless of their origin, these co-occurring mental health disorders complicate the rehabilitation process and must be treated simultaneously at a drug rehab for teens.
For these complex cases, families should seek a dual diagnosis at a facility specialising in treating comorbid disorders and providing personalised treatment.
This integrated treatment is best undertaken residentially, as mental health symptoms cause relapse rates to increase dramatically. As an inpatient, addicted teens will have skilled clinicians and staff who can address all their issues through medical and therapeutic support.
In their pre-admission assessment, a consultant psychiatrist will determine the relationship between a teen's drug addiction and their comorbid mental illness.
Whether they've been masking mental health symptoms with certain drugs, or have developed an illness such as drug-induced psychosis, an inpatient treatment plan is designed to suit each teenager's unique circumstances.
Therapeutic Approaches at a Drug Rehab for Teens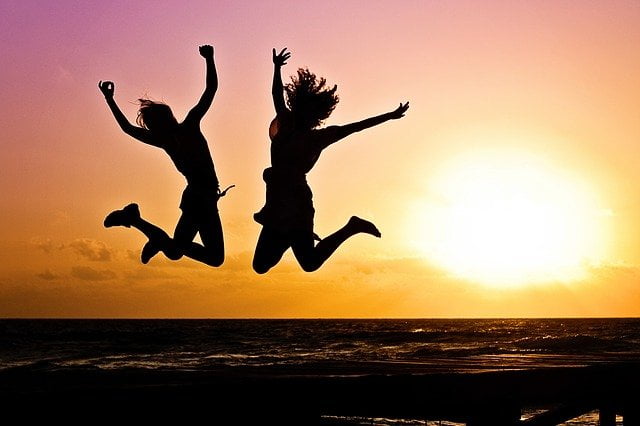 At a rehab clinic for younger people whose brains and bodies are still developing, the right styles of therapy must be employed to address their specific needs.
While a drug rehab for teens won't include medical therapy unless necessary, several counselling techniques and behavioural interventions are utilised. These often involve family members to optimise long-term recovery.
Cognitive Behavioural Therapy (CBT)
While initially used in adult treatment, CBT has many features that make it well-suited to teenage patients with drug addictions.
This type of psychotherapy is based on the principles of behaviourism (modifying or controlling behaviour), and cognition (understanding how people feel, think, and view the world).
CBT works by giving teens the tools to identify their automatic negative thoughts and replace them with more helpful ones.
 For example, a teenager who thinks they behave awkwardly in social situations might experience anxiety and avoid socialising. Their therapist will help them to interpret their thoughts differently.
During CBT at a drug rehab for teens, participants will learn how to interrupt the negative thoughts that lead to destructive behaviours.
Once they've learnt how to identify these thoughts or unrealistic belief systems, their therapist will choose the appropriate coping skills.
Alongside changing self-destructive thought patterns, CBT provides a range of benefits for cultivating long-term recovery in teens.
These include developing positive responses to stress, improving self-esteem, reducing fear or anxiety, and improving communication with others.
Dialectical Behavioural Therapy (DBT)
This form of CBT was originally designed to treat Borderline Personality Disorder and the intense emotions that come with such illnesses.
Since its creation, DBT has been adapted to treat other mental health conditions such as anxiety, and trauma-related issues, making it effective for treating comorbid disorders in drug rehab for teens.
As its techniques treat the intense emotions that come with addiction, DBT sessions help patients achieve greater self-acceptance and learn how to tolerate distress.
Rehab-based workshops incorporate mindfulness practice, distress tolerance skills, tools for emotional regulation, and interpersonal effectiveness.
Another benefit of DBT sessions for addicted teens is the way it focuses not just on someone's inner world, but on how they communicate with the outer world.
Through the strategies of interpersonal effectiveness, DBT participants learn to develop positive, healthy relationships with those around them.
These techniques are particularly effective when undertaken in group settings. In group therapy workshops for DBT, teens will be able to share their experiences with recovery, learn new skills from their peers, and gain support from other members.
Family Behavioural Therapy (FBT)
When a teenager finds themselves battling a drug use disorder, they might be facing problems in their home environment or trying to navigate strained familial relationships.
On the other hand, they might have a stable, supportive family network and a very comfortable home life.
Whatever the case, there's always room for improvement in the way family members communicate with each other to aid healing: which is where FBT proves effective.
This style of group therapy is often held on-site at a drug rehab for teens: where members can benefit from a structured environment and the help of a trained therapist.
During sessions, individuals can learn more effective ways of communicating their feelings with one another.
There's also a strong element of education, whereby parents and caregivers have the chance to learn more about addictive behaviours in teenagers. They'll learn strategies such as emotional validation and effective listening.
Depending on a family's particular dynamic, FBT can either be short or long-term.
Sessions are structured to deal with the particular issues a family or teen is facing, including other addictions within the group, parental divorce, or underlying mental health conditions.
Contingency Management (CM)
Over the years, many studies have shown that Contingency Management is effective in helping teens and adolescents recover from substance addictions.
Also referred to as Motivational Incentives, CM rewards participants tangibly for maintaining their treatment goals.
Rewards are given depending on the result of toxicology reports, and whether the teen has met the requirements of their treatment programme, e.g. attending therapy sessions or completing CBT homework.
These prize-reinforcement techniques often have built-in bonuses to give teenagers a sense of progression and validation within their treatment.
For instance, with the accumulation of negative toxicology tests, CM participants can earn greater rewards. These can be vouchers, a cash prize, or the use of the family car on a Friday night if CM is occurring outside of rehab.
Therefore, CM participants can sustain abstinence as long as the rewards encountered are greater than the neurobiologically-mediated rewarding effects of drug use.
When combined with CBT or counselling at a drug rehab for teens, CM strengthens the chances that patients will stay motivated for the duration of their treatment.
Holistic Therapies (HT)
Once the subject of academic scrutiny, holistic treatments for drug addiction are now incorporated into programmes for both adults and teenagers going through addiction.
A holistic treatment approach recognises the connection between mind, spirit, and body in relation to overall health.
As such, HT workshops in drug rehab for teens address the whole individual, rather than a particular set of physical or mental symptoms relating to their drug use.
As part of their daily routines in rehab, teenagers undertaking HT can choose from an array of healthy, often active workshops.
Activities such as yoga, weight-lifting, meditation, and martial arts such as tai chi are often incorporated for their focus on mental and physical wellness. Teenagers in rehab may also benefit from creative therapies that encourage them to express themselves through art or music. 
Holistic therapies, also referred to as alternative therapies, help young people struggling with the ramifications of drug addiction in a variety of ways.
These include offering new ways to emotionally regulate, relieve stress, help to improve mood and develop new hobbies to enjoy outside of rehab.
Choosing the Right Drug Rehab for Teens in Your Area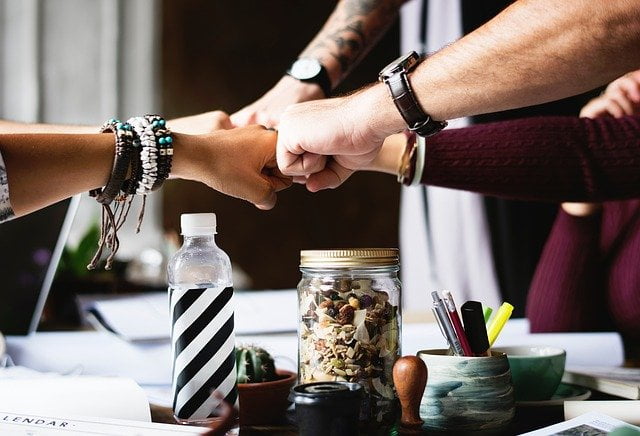 Here at Rehab Recovery, we know it's not an easy decision to send your child or teenage family member into residential treatment. However, making such a decision is the best way to ensure an addicted teenager's long-term recuperation and sustainable sobriety.
To find the best rehab centre for your teenager's unique needs, our team at Rehab Recovery are here to support your location-based search.
We'll help you select the best specialist facilities for treating teenage drug addiction in your area while guiding you through the unique treatment philosophies of each clinic.  
As each drug rehab for teens provides a different set of methodologies, location styles, and ranges of therapies, searching with the help of an expert team makes the admissions process far smoother.
Through our bespoke referral service and free consultation,  we'll make sure your teenager's preferences, unique personality, and individual needs are met.
During their phone consultation, the affected teenager will chat with one of our psychiatrists about their drug-use habit, and their motivation to recover.
This psychiatrist will work closely with parents or caregivers to ascertain their budget for treatment, location preferences, and the type of treatment that would be best for their teenager. 
Our team will then get to work designing a list of clinics that align closely with the needs of the teen and their family.
To start this process and kickstart a teenager's recovery, simply reach out to one of our experts by dialing 0800 088 66 86.
References
[1] Young People's Substance Misuse Treatment Statistics 2020 to 2020: Report Young people's substance misuse treatment statistics 2020 to 2021: report – GOV.UK (www.gov.uk)
[2] Smoking, Drinking, and Drug Use among Young People in England 2018 [NS] Smoking, Drinking and Drug Use among Young People in England 2018 [NS] – NHS Digital
[3] The National Institute of Mental Health, The Teen Brain: 7 Things to Know NIMH » The Teen Brain: 7 Things to Know (nih.gov)
[4] Child and Adolescent Drug and Substance Abuse: A Comprehensive Reference Guide Child and Adolescent Drug and Substance Abuse: A Comprehensive Reference Guide – Louis A. Pagliaro, Ann Marie Pagliaro – Google Books
[5] Drug Abuse in Adolescence: Neurobiological, Cognitive, and Psychological Issues Drug Abuse in Adolescence: Neurobiological, Cognitive, and Psychological Issues – Google Books
[6] Through Teenager Years: A Real-Life Memoir About Drug Addiction, Codependent Relationships And More: Understanding Drug Addiction Books Through Teenager Years: A Real-Life Memoir About Drug Addiction, Codependent … – Tracy McQuiddy – Google Books
[7] Cognitive Behavioural Therapy – Rehab Recovery https://www.rehab-recovery.co.uk/addiction-treatments/cognitive-behavioural-therapy/
[8] Motivational Interviewing https://www.racgp.org.au/afp/2012/september/motivational-interviewing-techniques
[9] Cognitive Behavioural & Relapse Prevention Strategies Cognitive Behavioural & Relapse Prevention Strategies (unodc.org)
[10] DSM-5 Criteria Psychiatry.org – DSM-5 Fact Sheets
[11] [2] Drug-related deaths by the local authority, England and Wales Drug-related deaths by a local authority, England and Wales – Office for National Statistics (ons.gov.uk)
[12] [13] Substance Use Disorder Definition Substance use disorder: MedlinePlus Medical Encyclopedia