Drug and Alcohol Rehab in Enfield
Drug and alcohol abuse is a disease that many people struggle with every single day.
When addiction turns into dependence, this fight only gets harder.
However, thanks to the hard work of addiction experts and support workers, getting help is now easier than ever.
If you're living in Enfield and are ready to beat your addiction, Rehab Recovery is here for you.
Get the help you need to overcome addiction at a drug and alcohol rehab in Enfield by calling us today on 0800 088 66 86
Addiction Statistics In Enfield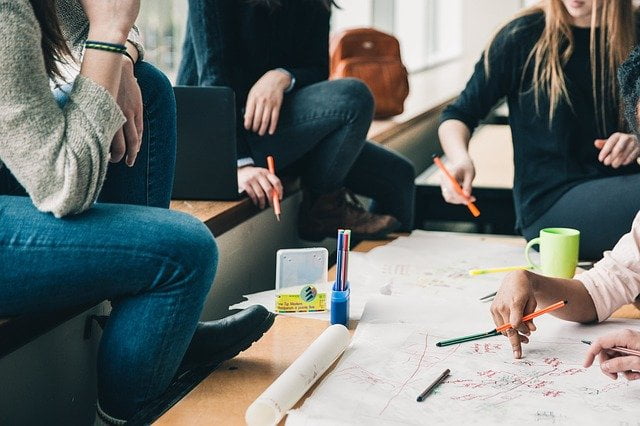 Government cuts to addiction services in Enfield mean that young people could be missing out on valuable treatment and resources, condemning them to lives of drug abuse.
London is notoriously known for high levels of cocaine abuse from young people to adults.
Many people use stimulants to get through the intense workday, therefore it can be hard to recognise your problem and very challenging to break this cycle.
We want to help. If you are interested in living a life of sobriety, residential rehab could be just what you need to get back on your feet.
If you're ready to make a change, contact our team today and secure a place at a drug and alcohol rehab in Enfield.
Don't wait for addiction to worsen – get the support of a drug and alcohol rehab in Enfield by calling our team on 0800 088 66 86
The Disease Model Of Addiction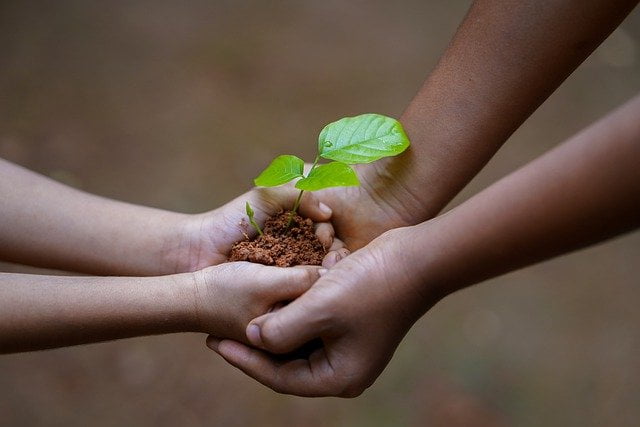 The disease model of addiction classifies addiction as a chronic brain disease and focuses mainly on the user's loss of control instead of viewing it as a choice or failure.
Addiction is not a 'choice' or 'moral failing' on behalf of the addiction sufferer – it is an illness like any other.
The model suggests that addiction is caused by genetic, environmental, biological and neurological factors outside of the user's control.
For example, a person's physiology and biological traits could make it very difficult for them to stop using substances.
Lack of caregiver presence and exposure to substances in childhood are also contributing factors to addiction in adulthood.
The model also suggests that, until an individual has access to high-quality treatment and care, they will be stuck in a cycle of abuse.
The model has been criticised for referring to substance users as addicts as, instead of breaking stigma, it feeds into it.
The label 'addict' is not used in many recovery environments as it suggests that a person is condemned to a life of continued drug abuse.
You can read more about the disease of addiction here.
Get the help you need to overcome addiction at a drug and alcohol rehab in Enfield by calling us today on 0800 088 66 86
What Is A Dual Diagnosis?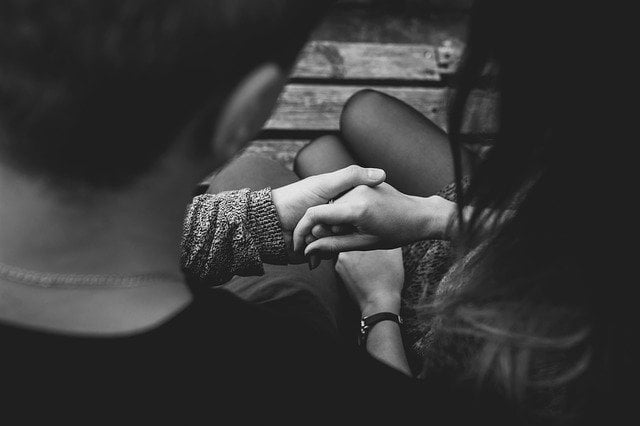 Many people with a diagnosed substance use disorder also suffer from co-occurring mental health conditions.
This is known as a dual diagnosis and, in rehab, it can ensure patients receive bespoke care tailored to their needs.
Nearly 50% of people who face substance abuse issues will also struggle with their mental health.
This is often for a variety of reasons, though mostly because people begin to self-medicate or use drugs and alcohol as a coping mechanism.
Prolonged use of illicit substances can also cause conditions to surface.
A dual diagnosis isn't rare, though it means you will require specialist care.
Fortunately, Rehab Recovery can help to connect you with dual diagnosis treatment providers in Enfield.
Many private facilities work with leading addiction specialists and can help to provide you with a bespoke programme, catered to your specific needs.
You can also get free mental health support from organisations like Mind UK, Young Minds, Rethink Mental Illness, Samaritans and Papyrus.
To learn more about how a drug and alcohol rehab in Enfield will work to support your mental health, call our team today on 0800 088 66 86
The Abstinence Approach to Recovery at Rehab in Enfield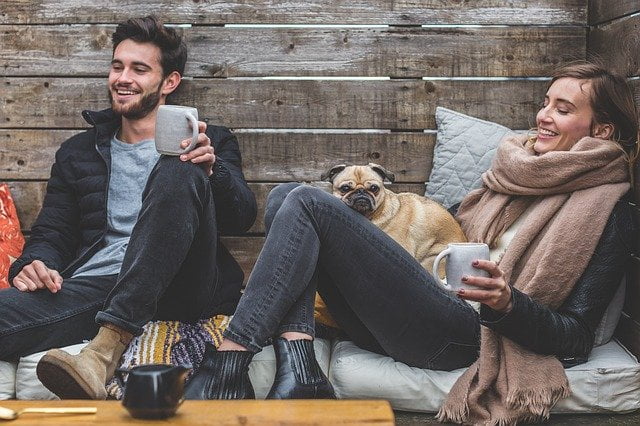 Many experts have agreed that abstinence is far more effective than harm reduction or moderation management – as a result, that's what most rehabs focus on.
This means completely stopping the consumption of all drugs or alcohol.
The abstinence approach is advocated for as it can help to break all physical dependencies and reduce cravings.
Though it may seem ideal to consume in moderation, with illicit substances such as cocaine and heroin, this can be very detrimental to your health.
Not to mention it could place you in trouble with law enforcement.
The only substance that is typically accepted in moderation is alcohol, though heavy users will be advised to abstain entirely.
The abstinence approach to recovery was first introduced by Alcoholics Anonymous and has since been adopted widely in the field of addiction treatment.
In rehab, abstinence is not expected to be adopted straight away.
It is a goal for many and can help to keep you motivated.
Reach abstinence at a drug and alcohol rehab in Enfield by giving our team a call on 0800 088 66 86
The Benefits Of Residential Rehab In Enfield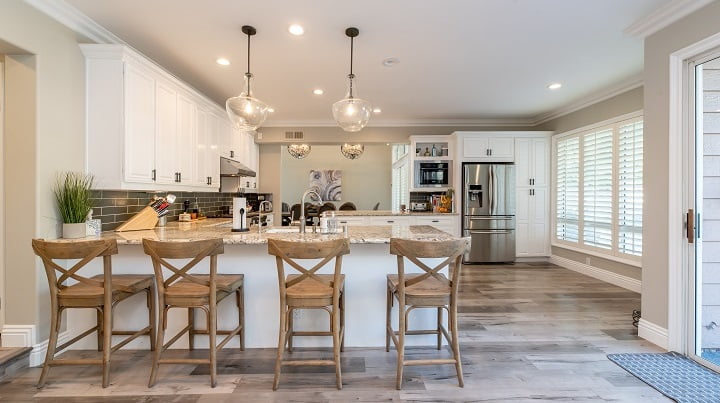 Attending a drug and alcohol rehab in Enfield could be your best chance at reaching sobriety.
There are many excellent benefits to rehab, so let's take a look.
Residential treatment helps to treat a wide range of addictions from substances to behavioural addictions.
It is considered the most effective treatment method since it removes patients from triggers and associations found at home, whereas outpatient treatment does not.
Each individual is assigned a tailored treatment plan, created according to their needs and goals for recovery.
Staff are on hand 24 hours a day meaning you can access care and support any time you require it.
Access to a medical team also ensures your safety in challenging times such as during a detox programme.
Many private facilities are considered places of luxury and provide first-class amenities to all patients including saunas, hot tubs, and gyms.
This relaxing, positive environment could be just what you need to help you on your way to sobriety.
As mentioned above, private rehab is renowned for its specialist and tailored approach to treatment.
This means each individual who opts for this treatment can rest assured knowing they're in the best hands at all times.
Gain all the benefits of a residential drug and alcohol rehab in Enfield by contacting our admissions team on 0800 088 66 86
How is Private Rehab Different from NHS-Funded Rehab in Enfield?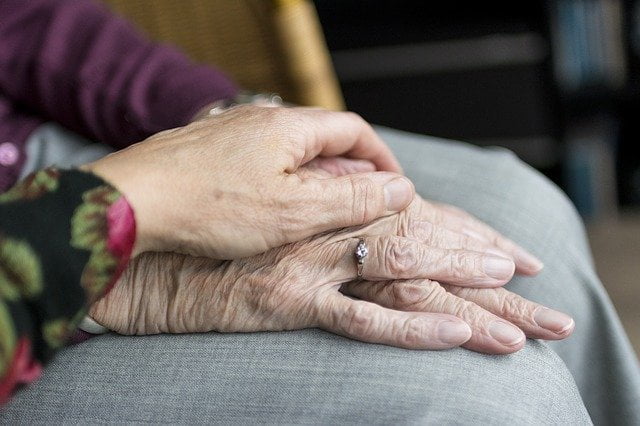 Sadly, in recent years many council and government-funded rehab programmes have found themselves removed from public availability due to funding cuts.
This means that those who require urgent help are forced to join a waitlist for another area or give up on their aim for recovery.
At Rehab Recovery, we believe this should never happen.
Whilst the main benefit to NHS treatment is that it is free, the long waitlists mean that those with severe addictions or undiagnosed disorders are often left to struggle.
With private rehab, there is no wait for admission.
You will also receive a helping hand every step of the way, which means that you won't have to go through this journey alone.
In some areas, free treatment is still available and it can be beneficial to those who may not have the budget for private treatment and are facing a mild substance use disorder.
For those with a severe addiction, free treatment just isn't enough.
NHS treatment very rarely caters for a dual diagnosis and for access to mental health treatment you must be able to prove sobriety.
This makes access to alcohol or drug addiction treatment very difficult and causes the dangerous cycle to continue.
Whilst many believe that private treatment is too expensive and inaccessible, many clinics now offer payment plans and accept medical insurance.
Others work individually with clients to ensure that the programmes on offer fit into their budget.
Regardless, many free and NHS-run recovery services operate near Enfield, including:
1. Turning Point
Address: The Ridgeway, Enfield, EN2 8JQ
Telephone: 020 8363 5559
Website: https://www.turning-point.co.uk/
2. Priory Hospital
Address: 15 Church Street, Edmonton, N9 9DY
Telephone: 020 8956 1234
Website: https://www.priorygroup.com/nhs
3. Banret, Enfield and Haringey NHS Trust
Address: Claverings, 12 Centre Way, Edmonton, N9 0AH
Telephone: 020 8379 6010
Website: https://www.beh-mht.nhs.uk/
You can find more help from the NHS Foundation Trust, Alateen and Change Grow Live.
To make sure that you get help from the best possible addiction treatment services in Enfield for your needs, call our team on 0800 088 66 86
Who is Residential Rehab in Enfield Suitable For?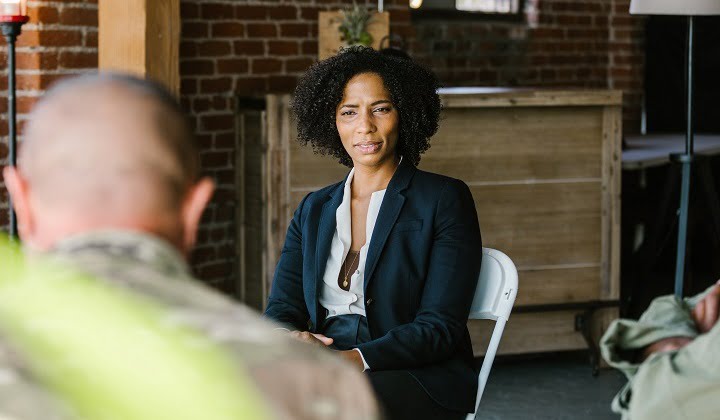 If this is the first time you have thought about accessing professional help for your addiction, you may be unsure if residential treatment is suitable for you.
Take a look at the criteria below for who we believe residential rehab benefits the most:
Those who consume around 25-30 units of alcohol each day
Those who struggle with addiction and have suicidal thoughts
Those who experience delirium tremens or alcoholic seizures when they stop drinking alcohol
Those who have previously been diagnosed with Wernicke's encephalopathy
Those who, when intoxicated, commit acts of violence or abuse against loved ones
Those who have attempted a home detox or outpatient programme in the past but been unable to complete it
Those with a dual diagnosis
Those who identify as a 'high risk' patient according to the Diagnostic and Statistical Manual of Mental Disorders (DSM-5)
Not sure whether a drug and alcohol rehab in Enfield is right for you? Give our team a call today on 0800 088 66 86
What Is The DSM-5 And How Is It Used?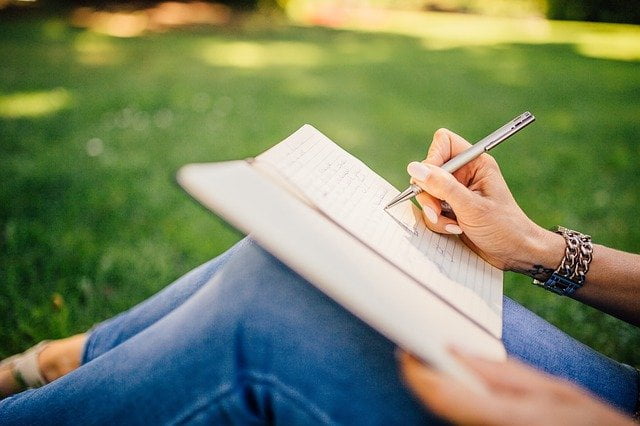 The DSM-5 is a handbook developed by the American Psychiatric Association.
It is used to diagnose mental disorders, including substance use disorder.
The DSM-5 categorises patients into 3 levels of severity.
The more criteria an individual identifies with, the more severe treatment they will require.
The DSM-5 consists of 11 criteria, they are as follows:
Taking the substance in larger amounts or for longer than you're meant to.
Wanting to cut down or stop using the substance but not managing to.
Spending a lot of time getting, using or recovering from use of the substance.
Cravings and urges to use the substance.
Not managing to do what you should at work, home, or school because of substance use.
Continuing to use, even when it causes problems in relationships.
Giving up important social, occupational or recreational activities because of substance use.
Using substances again and again, even when it puts you in danger.
Continuing to use, even when you know you have a physical or psychological problem that could have been caused or made worse by the substance.
Needing more of the substance to get the effect you want (high tolerance).
Development of withdrawal symptoms, which can be relieved by taking more of the substance.
If you identify with 3 or fewer of the criteria, you display signs of a mild substance use disorder (SUD).
If you identify with 4 to 5 of the criteria you display signs of a moderate SUD and if you identify with 6 or more of the criteria you display signs of a severe SUD/addiction, where swift admission to a residential facility is encouraged.
Begin the admissions process at a drug and alcohol rehab in Enfield by calling our expert team today on 0800 088 66 86
What Are My Other Options for Addiction Treatment in Enfield?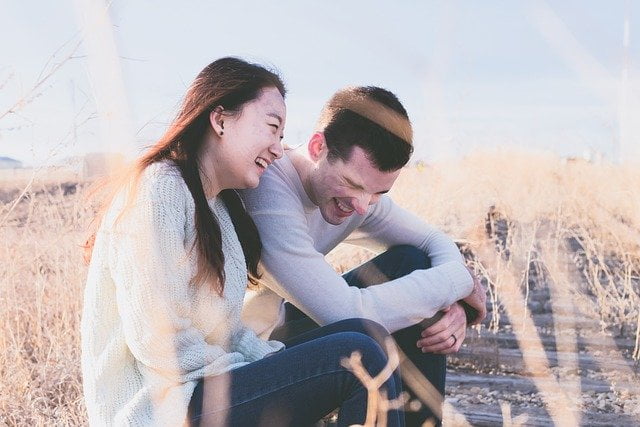 Professionally supported drug and alcohol rehab is one of the best ways to recover from addiction, but it isn't for everyone.
For whatever reason, you may be unable to commit to residential treatment at this current moment.
At Rehab Recovery, we advocate for all patients to have a choice.
Instead, other options can also help you to achieve sobriety.
Whatever help you need to beat addiction -whether from a drug and alcohol rehab in Enfield or one of these excellent alternative services- call our team today on 0800 088 66 86
What is the Admissions Process for Rehab in Enfield?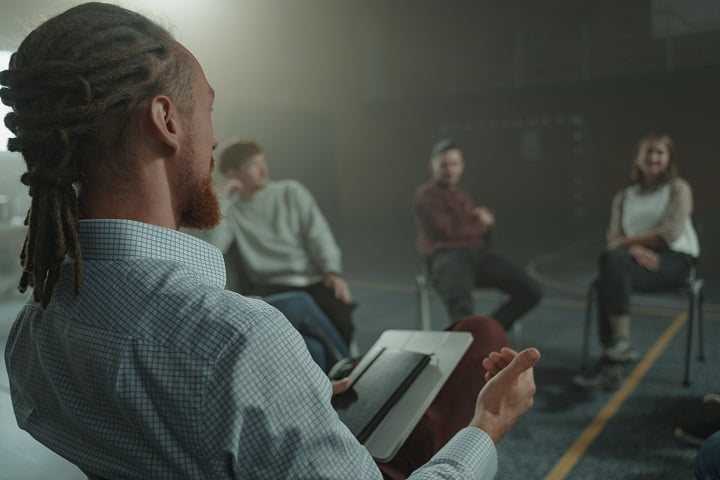 The admissions process can begin as soon as you are ready.
When you call us, our team will conduct a pre-admission assessment that allows us to understand more about you and your treatment needs.
After the pre-admission assessment is complete, we will begin to recommend treatment facilities and programmes that we believe you would benefit from.
Once you have selected a facility, an admission date will be set.
On this date, you will enter your chosen facility and be introduced to staff and patients.
Before your programme begins, you will be assessed to determine how severe your substance use disorder is and if dual diagnosis treatment is needed.
These assessments are conducted via various criteria such as the DSM-5, the ASAM and the AUDIT.
The ASAM Criteria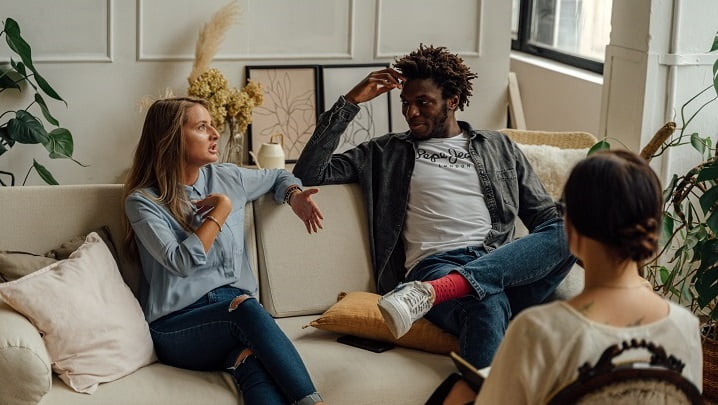 The ASAM (American Society of Addiction Medicine) is six-dimensional criteria used by medical practitioners to effectively place, transfer, and discharge patients.
The criteria are as follows:
Dimension 1: Acute Intoxication and Withdrawal Potential
The first dimension explores the client's past and their experiences with substance use. It also includes experiences with withdrawal.
Dimension 2: Biomedical Conditions and Complications
The second dimension explores the client's health history as well as their current mental and physical condition.
Dimension 3: Emotional, Behavioural, or Cognitive Conditions and Complications
The third dimension explores the client's thoughts, mental health, and emotions they are feeling.
Dimension 4: Readiness to Change
This fourth dimension determines the client's readiness and interest in changing behaviours.
Dimension 5: Relapse, Continued Use, or Continued Problem Potential
The fifth dimension explores the client's relationship with relapsing and continued use of substances.
Dimension 6: Recovery/Living Environment
The sixth, and final, dimension explores the client's recovery and living situation. It also includes exploration of things such as social groups, friends, support networks etc.
AUDIT (Alcohol Use Disorders Identification Test)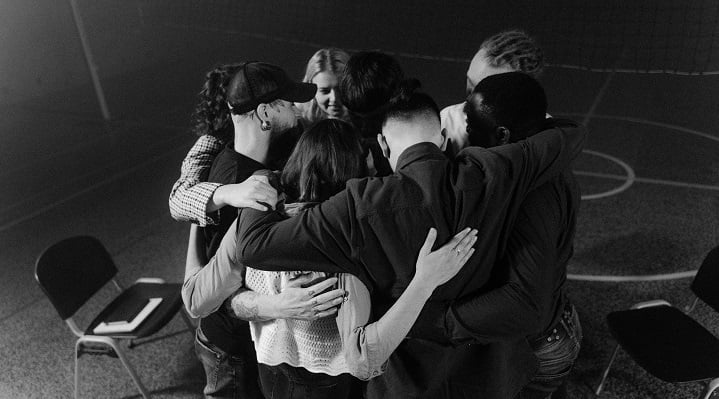 AUDIT stands for Alcohol Use Disorder Identification Test.
It is a 10-question test with each question scored out of 0-4.
The higher the result, the more urgently treatment is required.
The 10 questions are:
How often do you have a drink containing alcohol?
How many units of alcohol do you drink on a typical day when you are drinking?
How often have you had 6 or more units if female or 8 or more if male on a single occasion in the last year?
How often during the last year have you found that you were not able to stop drinking once you had started?
How often during the last year have you failed to do what was normally expected from you because of your drinking?
How often during the last year have you needed an alcoholic drink in the morning to get yourself going after a heavy drinking session?
How often during the last year have you had a feeling of guilt or remorse after drinking?
How often during the last year have you been unable to remember what happened the night before because you had been drinking?
Have you or somebody else been injured as a result of your drinking?
Has a relative, friend, doctor or other health worker been concerned about your drinking or suggested that you cut down?
You could also try the CAGE Questionnaire for further clarification and indication as to whether you have a drinking addiction.
Start your recovery journey at an alcohol and drug rehab in Enfield by giving our team a call on 0800 088 66 86
Holding an Intervention in Enfield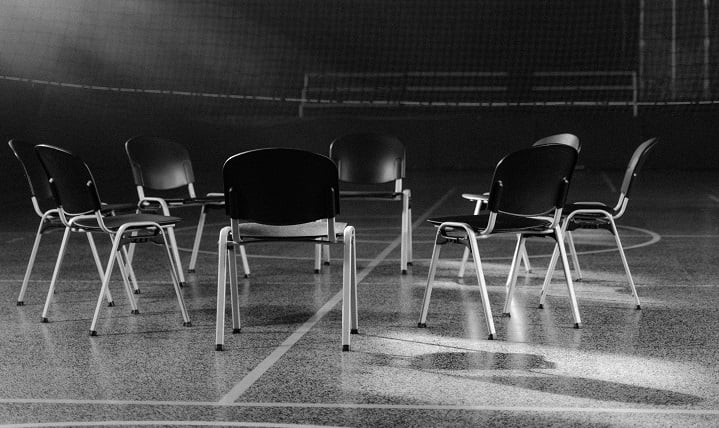 A professionally facilitated intervention can help someone seek help and treatment for alcohol or drug misuse, as well as for addictive behaviour.
Interventions can be successful by hiring a professional interventionist to work with you and your family.
If an individual can understand the effects of their alcohol or drug addiction on themselves and those around them, the chances of them accessing treatment are increased.
At Rehab Recovery, we can place you in contact with professional interventionists who work in the best interest of your family at all times.
A professional can help to ensure that an intervention will work.
If they believe that it is not likely to be effective, they will explain other approaches that can help your loved one access treatment.
CRAFT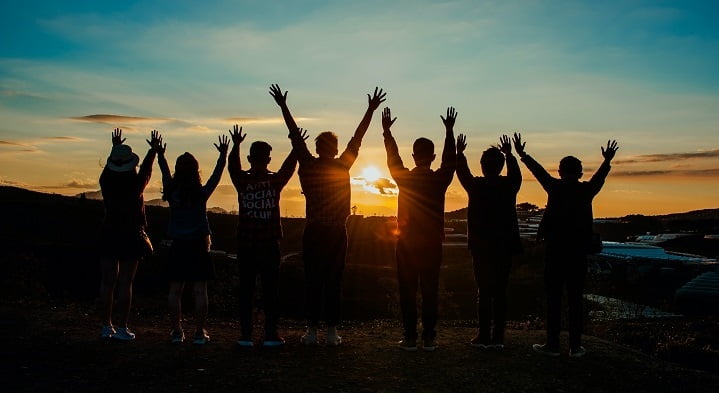 One of the most widely used approaches is the CRAFT approach.
CRAFT stands for Community Reinforcement And Family Training.
It is used widely in the intervention field and helps the families of those affected by substance abuse.
CRAFT focuses on the aspect of positive reinforcement and helps families to reward their loved one when they choose to abstain from addictive behaviour.
By doing so, CRAFT helps families to feel more together and less alone on their journey.
Make sure that your loved one gets the help they need from an addiction treatment service in Enfield by calling us today on 0800 088 66 86
How Much Does Drug and Alcohol Rehab in Enfield Cost?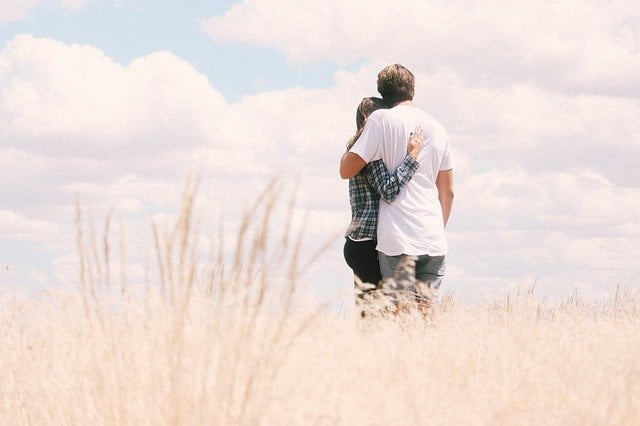 The total cost of your rehab programme will depend on the clinic you choose, the time you stay at your clinic, and if you choose to sleep in a single occupancy or dual occupancy room.
At Rehab Recovery, we can help to provide you with a range of options suited to your needs.
A 28-day stay in a single occupancy room is usually priced at around £8,000 to £12,000.
For a dual occupancy room, this price reduces to around £6,000.
For a 10-day sole detox, prices begin at around £3,000 and increase to £6,000.
For those who wish to complete a home detox instead, prices begin at £1,500.
Though this is significantly cheaper than a residential stay, it is worth noting that it is harder to ignore temptations and triggers.
To learn how much your stay at a drug and alcohol rehab in Enfield is likely to cost, call our team today on 0800 088 66 86
How do I Choose the Right Rehab in Enfield?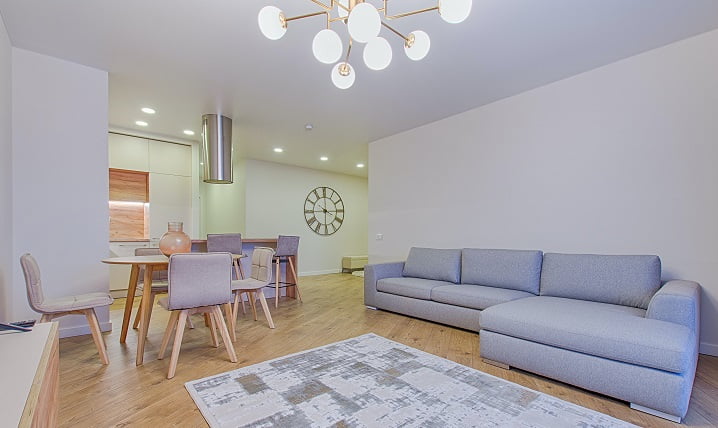 Choosing the right rehab can feel like a monumental decision.
However, it is important to remember that our team are on hand to help you every step of the way.
In Enfield, there are a variety of rehabilitation clinics with differing approaches to alcohol or drug addiction treatment.
Some clinics use a holistic approach and others a more traditional approach.
Below we have compiled a list of things you should enquire about before you commit to a clinic:
Does the clinic have a track record? Ideally, this means that it has been operating for more than 20 years.
Are the staff highly qualified and experienced?
Does the clinic have easily accessible reviews from previous staff and patients?
Does the clinic cater to your budget?
Does the clinic offer viewings to prospective patients?
Make sure that you choose the right alcohol and drug rehab centre in Enfield for your needs by calling us today on 0800 088 66 86
What Is A Detox Programme?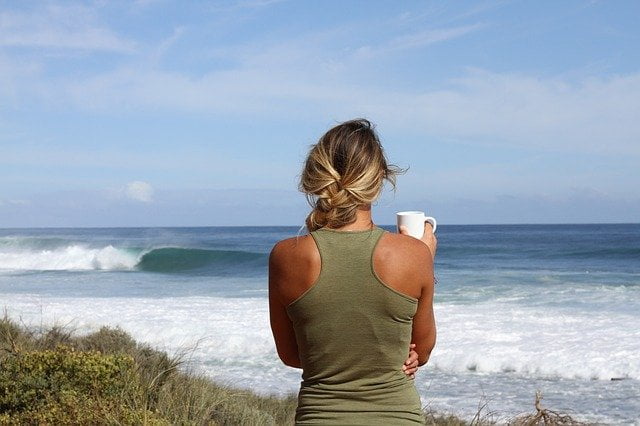 A detox programme is the first step in overcoming your physical dependency on substances.
By choosing to complete this programme in a rehab facility, you are choosing safety and medical support.
The main aims of alcohol or drug detox are to remove all traces of toxicity from the body as well as to reduce withdrawal symptoms.
At a residential facility, a detox programme means that you will receive 24-hour medical support every day. A supervised detox is called a medically-assisted detox.
Here you will gain access to suitable prescription drugs, such as Librium and Subutex, which will help to safely minimise withdrawal symptoms. You may also be prescribed Chlordiazepoxide to help with alcohol withdrawal syndrome.
After your programme is complete, you can benefit from the transition into therapy.
Not everyone has to complete a detox: this depends on the substance you are addicted to and how severe your dependence is.
Having a physical dependence on substances means that you will need a supervised detox. Long term complications from alcohol abuse include wernicke encephalopathy and hepatitis.
Self-Detox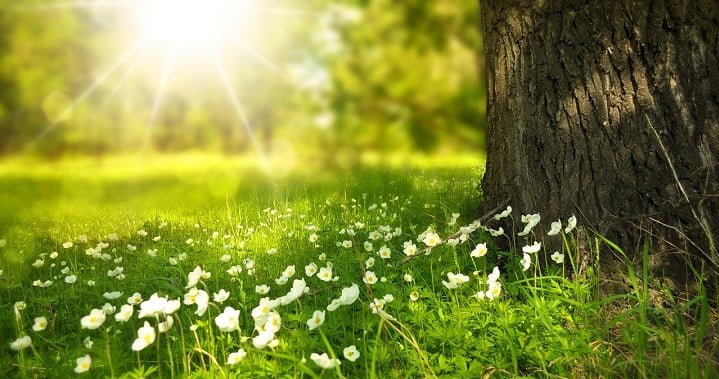 Whilst some clients believe they can save money by detoxing at home, without supervision, this is not recommended or advised by Rehab Recovery.
These attempts are called self-detoxes or the cold turkey method.
Completely stopping your consumption with no medical advice or prescription drug support can be very dangerous.
This increases the chances of relapse and, if you do consume again, you could overdose.
Withdrawing from alcohol addiction can be very unsafe if you do not seek professional help.
Alcohol withdrawal symptoms are common for those with severe addictions and can lead to death if not correctly managed in an alcohol detox.
Make sure that your detox is safe and efefctive with the help of one of the many rehab centres in Enfield by calling our team today on 0800 088 66 86
How Long Does Rehab in Enfield Last?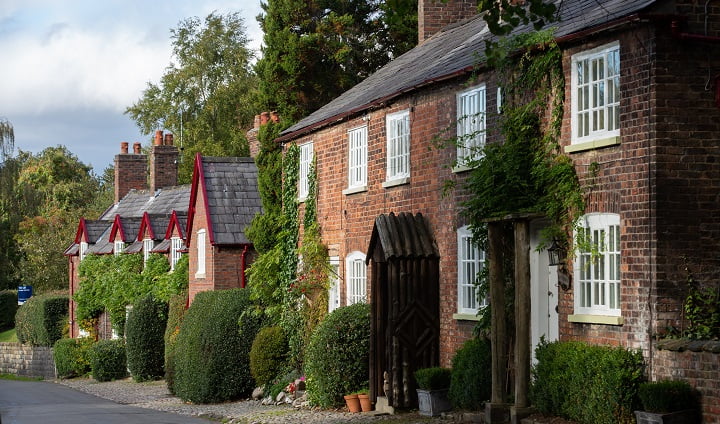 The total length of your programme depends on your physical and psychological needs, your budget, the programme you choose, and the clinic you decide upon.
The most popular treatment length is around 28 days.
This is deemed the most effective timeframe for old habits to be overtaken by new, healthier ones.
A month-long stay also means that individuals don't have to take lots of time out from their personal life or career.
Others choose to remain in rehab anywhere from 6 months to a year.
This can be of particular help to those with very severe addictions.
For those who are on a budget or want to complete therapy elsewhere, a single detox programme will be recommended.
This usually lasts around 10 days before you will return home.
To find out how long your stay at an alcohol and drug rehab in Enfield is likely to last, call our team today on 0800 088 66 86
Cocaine Rehab In Enfield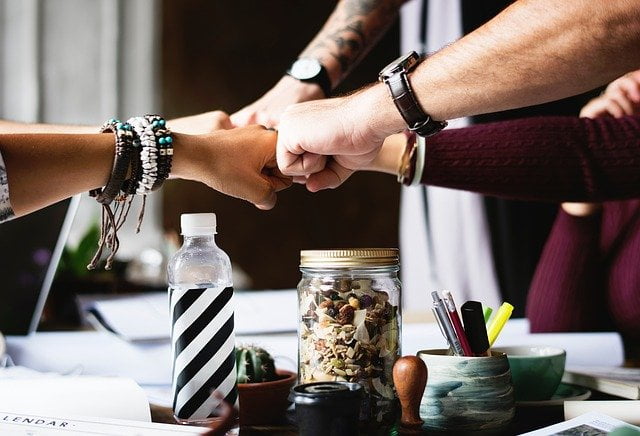 Most people believe that you have to be consuming cocaine every day to form an addiction to it.
This is not true.
If you have tried to stop your consumption or cut down in the past, you may be struggling with cocaine or crack cocaine addiction.
Cocaine is a highly addictive stimulant drug widely used throughout the UK, although as it is not physically addictive a cocaine detox is not needed.
It can make the user feel excited and happy, as well as anxious and panicked.
Cocaine increases the heart rate and can be very dangerous, causing heart attacks and strokes.
If you are searching for treatment, begin with Rehab Recovery today.
We can help you source a reliable local clinic that provides excellent services to help you overcome your cocaine addiction.
Overcome your cocaine addiction at a drug and alcohol rehab in Enfield by call our team today on 0800 088 66 86
Heroin Rehab In Enfield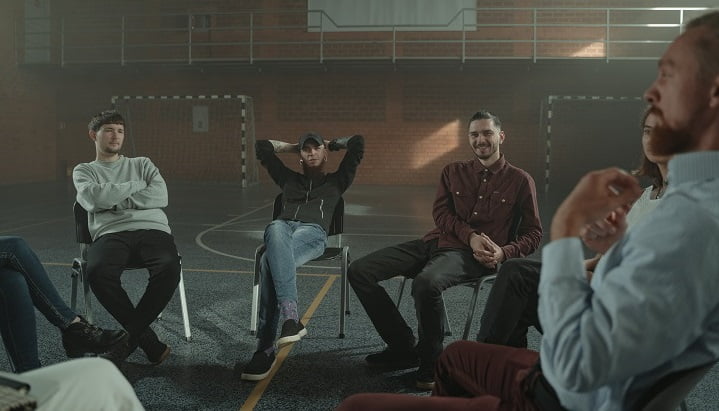 Heroin is a powerful opiate derived from the poppy plant.
It can be injected, smoked, or snorted.
It is very addictive and causes a high tolerance to build through regular use.
In rehab, heroin is usually replaced by methadone or buprenorphine.
These are safer alternatives that help to minimise heroin withdrawal symptoms whilst undergoing heroin detox.
Attending residential heroin rehab is your best chance at overcoming heroin addiction and can help you to begin a new chapter in your life.
Overcome your heroin addiction at a drug and alcohol rehab in Enfield by call our team today on 0800 088 66 86
Cannabis Rehab In Enfield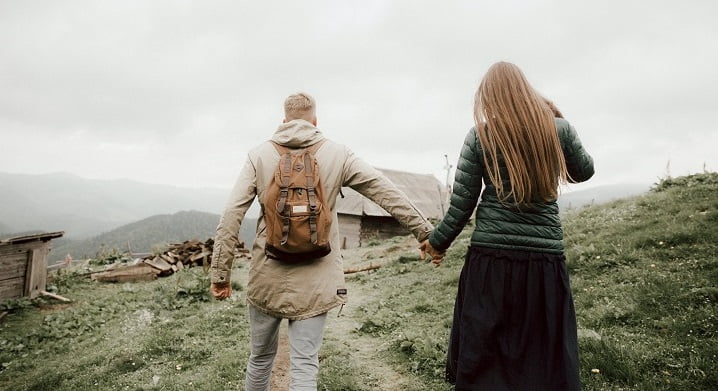 Cannabis usage is very normalised within the UK and is often people's first experience with consuming illicit substances.
Repeated consumption of cannabis can negatively impact your mental health.
Smoking cannabis with tobacco also increases your chance of developing a nicotine addiction.
When individuals' attempt to stop their usage, they often feel moody, sick, irritable and experience shaking and nausea, however they will not need a cannabis detox as it is not physically addictive.
Deciding to go to cannabis rehab can help you to overcome your dependency and learn more about the root of your addiction.
Therapy can also help you to avoid consuming any substances in the future.
Other types of addiction and mental health problems we treat at rehab include:
Overcome your cannabis addiction at a drug and alcohol rehab in Enfield by call our team today on 0800 088 66 86
What Therapies are Offered at A Drug And Alcohol Rehab Centre in Enfield?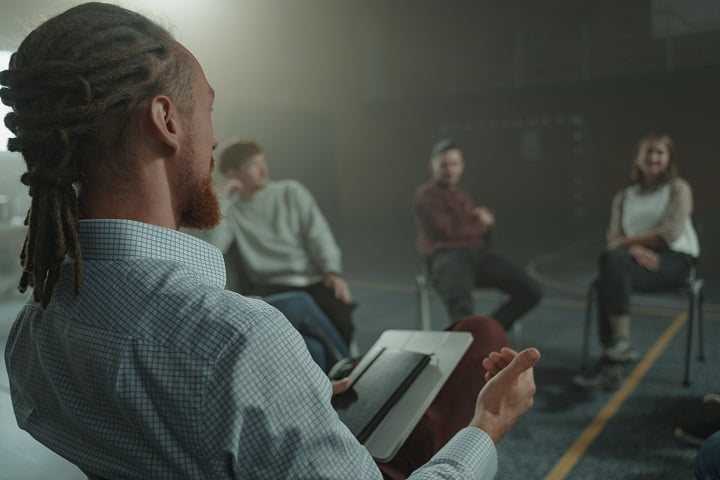 `
In rehab, therapy is offered to help clients overcome the emotional roots of their addiction and to help them feel better.
Within many clinics in the UK, both holistic and traditional forms are offered.
This provides a more well-rounded approach and means that there is something for everyone.
Below is a list of some of the therapies available at rehab:
To experience any and all of these effective therapies at a drug and alcohol rehab in Enfield, give our team a call today on 0800 088 66 86
What Happens After my Rehab Programme in Enfield is Complete?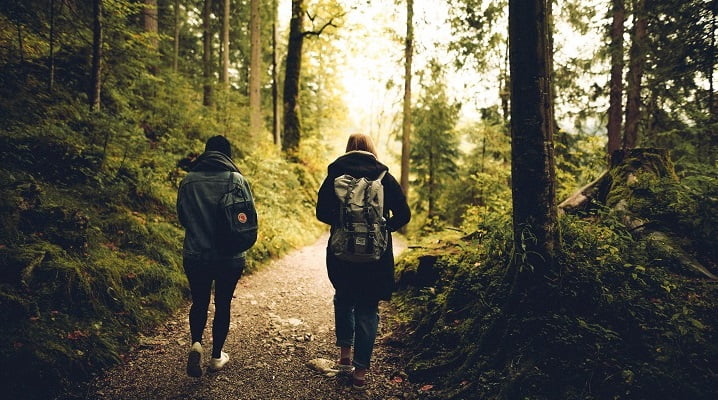 Before you return home, staff at your chosen facility will work closely with you to form plans to help you with your sobriety.
These plans are also known as relapse prevention plans.
They are typically written documents that include details of your triggers, coping mechanisms, and cravings.
Once complete, these plans are also shared with your support network and outpatient treatment team.
This means that you can receive the most support possible at all times during your first 12 months in recovery.
HALT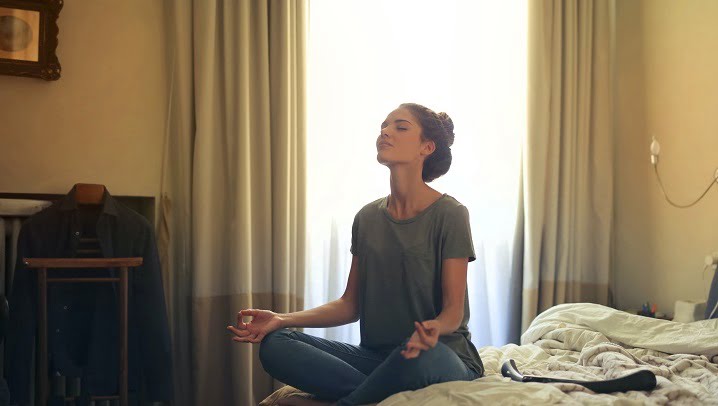 Your relapse prevention plan will also contain information on helpful methods such as HALT.
HALT stands for Hungry, Angry, Lonely, Tired.
It is an acronym that helps you to evaluate which of your needs are not being met before you give in to addictive behaviour.
Most people who feel like relapsing are often ignoring personal needs that, once fulfilled, mean that addictive urges subside.
Aftercare
By opting for private treatment, aftercare is also included as an extended form of treatment.
Aftercare typically includes weekly therapy sessions and meetings with your support worker to discuss your progress. We can also help you find sober living houses if that is something that you require.
Make sure that your treatment is safe and effective with the help of a drug and alcohol rehab clinic in Enfield by calling us today on 0800 088 66 86
Contacting Rehab Recovery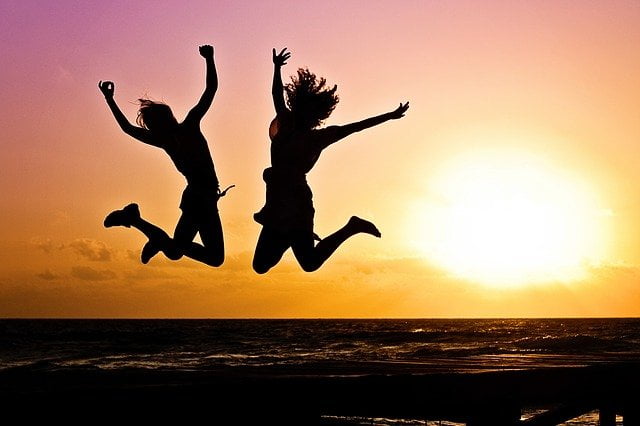 For more information on detox and rehab options in Enfield, reach out to our team today.
When you contact us, we shall outline a variety of treatment options that are available to you in Enfield.
This includes both private and statutory addiction treatments.
With the right help behind you, there is no addiction too big to beat.
Every rehab in England and Wales that we work with is vetted by the Care Quality Commission. We also follow guidelines set by the National Institute for Health and Care Excellence.
Get help for addiction across London, including in Croydon, Ealing, Newham, Bradford, Brent, Enfield, Wandsworth, Lambeth, Tower Hamlets, Redbridge, Southwark, Hillingdon, Lewisham, Greenwich, Hounslow, Bromley, Waltham Forest, Haringey, Havering, Harrow, Hackney, Bexley, Islington, Camden, Sutton, Westminster, Richmond, Kingston, Kensington, Chelsea and many more.
Beat your addiction once and for all at a rehab in Enfield by calling us on 0800 088 66 86