Tramadol Rehab
Prescribed to treat acute and chronic physical pain, tramadol has been in medical circulation since its approval in 1995.
As a synthetic opioid analgesic, it was manufactured in laboratories with a similar chemical structure to plant-based opioids such as heroin.
Tramadol relieves discomfort by interacting with the central nervous system: acting on pain receptors in the brain to block their signals.
At the same time, it increases levels of the main feel-good neurotransmitters norepinephrine and serotonin. The onset of relief usually becomes within one hour: providing comfort in a short space of time and increasing its addictive potential.
While considered a relatively safe painkiller, (its pain relieving properties being one-tenth of morphine's), tramadol nevertheless has the potential for addiction.
As such, doctors will prescribe the lowest effective dose for the shortest duration. Tablets are also available in an extended-release form for around-the-clock treatment of pain.
Tramadol is available under generic formulations, in addition to being branded under a few well-known names. In the UK, its most widely available form is under the name Ultram: an immediate-release oral tablet sold in strengths of 50mg.
It's also available in injection form and is often used in combination with paracetamol.
What is Tramadol Addiction?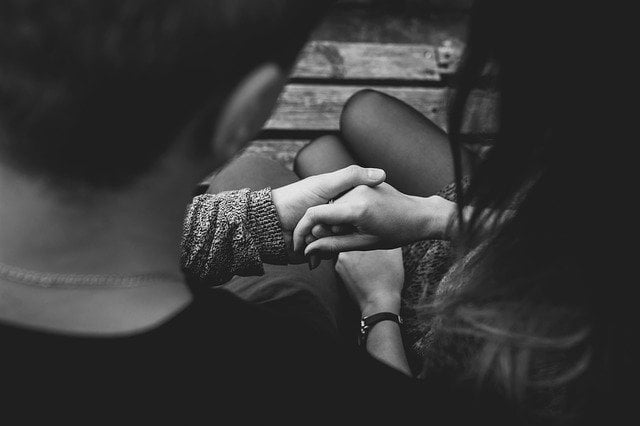 Despite having a lower opioid content than other medications, tramadol has a higher-than-average addictive potential.
Deemed safer than other drugs, it has historically been prescribed more heavily than other drugs, meaning that those more likely to be affected by its addictive potential will unknowingly develop a dependency.
Irrespective of their potency, painkillers that are chemically similar to opiates often result in addiction for those seeking their euphoric effects outside of medical advice.
If someone has a genetic, biological, or environmental leaning toward opioid addiction, they can easily develop a tramadol addiction, or Tramadol Use Disorder (TUD).
Scientific authorities have revealed through studies that tramadol potentially affects the GABA system in the brain: a neurochemical pathway that when interacted with, decreases the production of dopamine. When a substance can interact with this system, the risk of developing physical dependence and addiction rises exponentially.
Therefore, with prolonged and increased use, physical dependence on tramadol is likely to develop. As the body's cells become so accustomed to the drug, they'll struggle to regain normal function without it: leading to an array of uncomfortable symptoms known as withdrawal.
In addition, someone who has been using tramadol for long periods may develop a psychological dependence. This is characterised by compulsive cravings and feeling like they need the drug to cope with the stress of everyday life.
Tramadol Withdrawal and Detox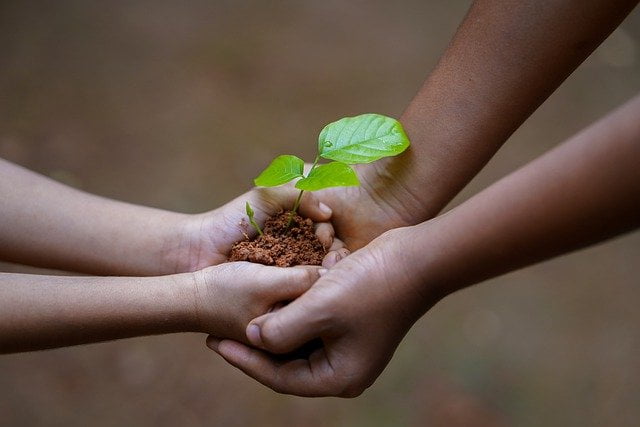 If an individual with Tramadol Use Disorder suddenly stops using, they'll experience unpleasant withdrawal symptoms as a result of their chemical addiction. Even after just a few weeks of taking tramadol continuously, the brain adjusts chemically to the drug's presence and attempts to self-regulate when consumption ceases.
Unlike other opioids, victims of tramadol addiction may experience two forms of withdrawal: atypical opioid withdrawal syndrome and traditional opioid withdrawal: both of which cause different symptoms.
This is because tramadol works to relieve pain by inhibiting the reuptake of serotonin and norepinephrine while stimulating the brain's opioid receptors.
Someone experiencing atypical opioid withdrawal syndrome for tramadol will suffer from psychological symptoms that make them vulnerable to dangerous situations. These include intense paranoia, high anxiety, hallucinations, depersonalisation and confusion.
The onset of traditional opioid withdrawal symptoms usually occurs in the first 1-3 days after use and are often flu-like. Physical symptoms include muscle pain, sweating, vomiting, diarrhoea, abdominal cramps, and a fever.
As tramadol withdrawal can be extremely uncomfortable, even life-threatening for those with a severe addiction, a medically supervised detox is an optimal way to start recovery. In a safe, comfortable inpatient setting, patients can begin withdrawing using a personalised tapering practice.
Providing that an individual's dosage is reduced gradually under professional supervision, tramadol withdrawal should last between 5-7 days. In the first few days, physical symptoms such as nausea and palpitations are likely to persist, followed by anxiety and craving on days 4-7.
As part of their bespoke tramadol detox in residential rehab, patients can have the chance to treat these symptoms using a variety of medications. During their evaluation, an addiction specialist evaluates the patient's unique needs and designs a detox plan complete with proposed medications.
Medical support used to minimize tramadol withdrawal includes metoclopramide for nausea and vomiting, loperamide for diarrhoea, and acetaminophen for muscular aches. For those experiencing psychological distress during detox, a physician may prescribe clonidine to reduce sweating and anxiety.
Inpatient Tramadol Treatment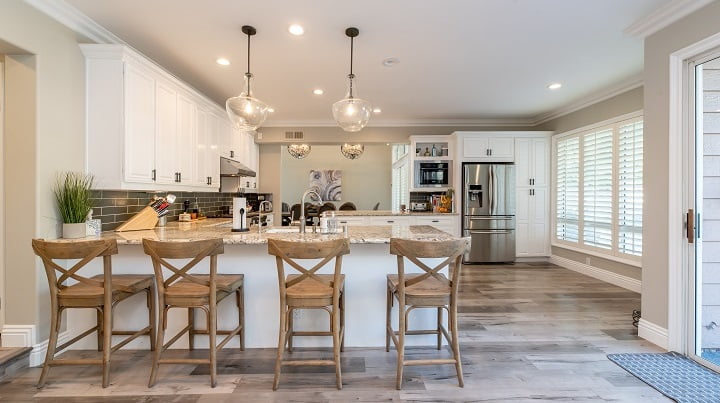 In the majority of cases involving synthetic opioid addiction, experts will recommend a course of inpatient treatment. As mentioned previously, tramadol not only produces uncomfortable withdrawal requiring medication, it leaves victims with a psychological addiction that should be addressed therapeutically.
Inpatient recovery programmes provide clients with 24-hour care at a live-in facility and include both physical and psychological treatments.
In this safe and secure environment, patients participate in an intensive treatment programme free from the negative influences of everyday life. At all times, they'll be surrounded by professionals who specialise in tramadol addictions.
The closed setting of inpatient rehab is beneficial for those addicted to tramadol, as the distractions and temptations of living at home can be triggering in these early stages.
After their medicated detox, inpatients will work through a series of behavioural interventions alongside group therapy to boost camaraderie. Any programmes also have a holistic focus, meaning that patients can reclaim or form new hobbies.
While no two treatment programmes are the same, patients in tramadol rehab will have a similarly structured daily routine.
Patients will rise early to have breakfast and complete some morning yoga, before meeting their therapists for individual counselling. The afternoons are often reserved for group therapy and peer support, while the evenings are for downtime and relaxation.
Inpatient tramadol rehab is often a crucial component of recovery due to the personalised programmes on offer.
Whether they're in rehab for one month or 6, patients can relax knowing that their individual needs are being met, whether this is a dual diagnosis, poly-drug addiction, or treatment preference.
Outpatient Tramadol Treatment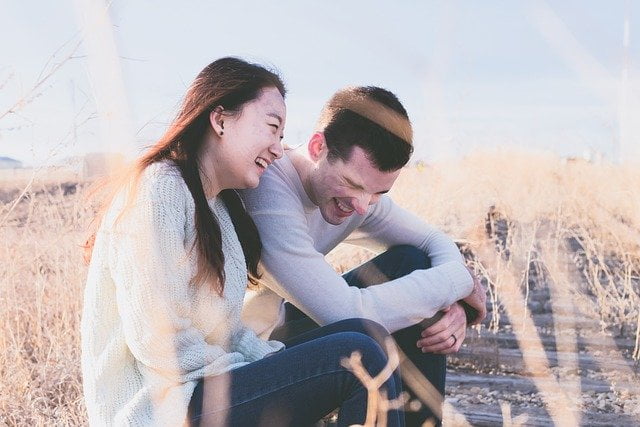 Whereas inpatient care works to treat tramadol addictions inside a facility, outpatient treatment doesn't require individuals to live on-site. Instead, outpatients will eat and sleep at home and then travel to a rehab clinic for therapy sessions.
The goal of this treatment style is to provide people with the skills needed to live their lives without tramadol while allowing them to maintain a normal lifestyle. Oftentimes, outpatients can continue going to school, working a job, and maintaining relationships all while treating their tramadol addiction.
The number of appointments that an individual must attend each week depends on how serious their tramadol addiction is. Those with mild forms of addiction may only travel to meet up with their counsellor once or twice per week for one to two hours at a time.
On the other end of the spectrum, those with moderate to severe tramadol use disorder are prescribed an intensive outpatient programme. The requirements of this programme are more intensive: requiring patients to undergo 3-6 hours of psychotherapy every day: either in groups or individually.
While outpatient programmes differ, there are a few standard therapies offered for most cases of tramadol addiction.
These include Cognitive Behavioural Therapy (CBT), Motivational Interviewing (MI), and Contingency Management (CM). Many courses of outpatient therapy require individuals to attend for between 10 to 12 weeks.
Alongside its flexible nature, a major advantage of outpatient treatment is that it's free on the NHS. While the NHS rarely provides inpatient care due to a restricted budget, it often covers the cost of outpatient recovery.
This gives treatment access to those who might not otherwise have the means to afford it.
Despite its accessibility, outpatient treatment for tramadol addictions isn't necessarily the correct path for severe dependencies. Having the option to return home can be incredibly detrimental to someone's recovery: exposing them to relapse triggers.
Moreover, NHS waiting times have spiralled out of control since the pandemic: leaving many patients without treatment.
What is the Cost of Tramadol Rehab?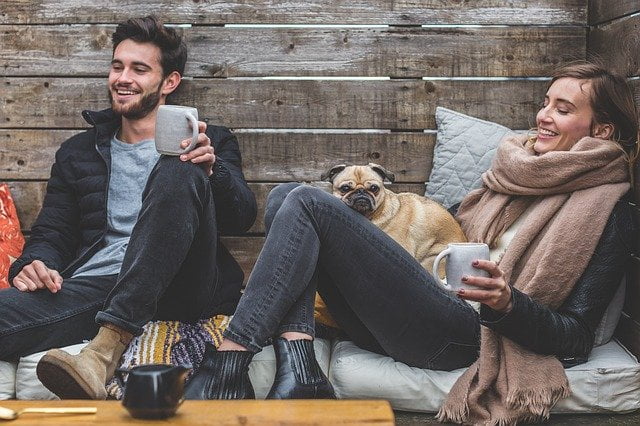 The exact amount that a treatment programme in tramadol rehab will cost is, rightfully so, at the forefront of most people's minds.
However, due to the media mispresenting rehab centres as places for the wealthy, many individuals refuse to get the help they so desperately need.
Thankfully, the team at Rehab Recovery are here to assure you that there are plenty of affordable options available in the UK, as well as luxury centres.
In each case, the cost of these residential programmes includes 3 meals per day, modern accommodation, medication, and a range of therapies.
For those wanting a luxurious rehab experience on grounds with a country estate-esque feel, there are plenty of options available.
At these clinics, one week of tramadol rehab will cost around £5,000, with one each month you spend there equating to £20,000 minimum. These centres are likely to be placed in rural areas, achieving a sense of peace and tranquillity that is proven to help with recovery.
Choosing a more affordable rehab experience is also an option: with clients receiving an equally high standard of care despite less luxurious accommodation.
Patients can expend to pay around £1,000 per week for a budget option, or £2,000-£3,000 for a mid-range clinic. This equates to between £4,000-£12,000 per month for a standard recovery programme.
Nowadays, there is a plethora of financial aid to help ease the potential financial burden of tramadol rehab. Many of our partner clinics offer a range of financing options: including monthly instalments to break up the cost, and sliding-scale payment plans.
How Long Should I Spend in Tramadol Rehab?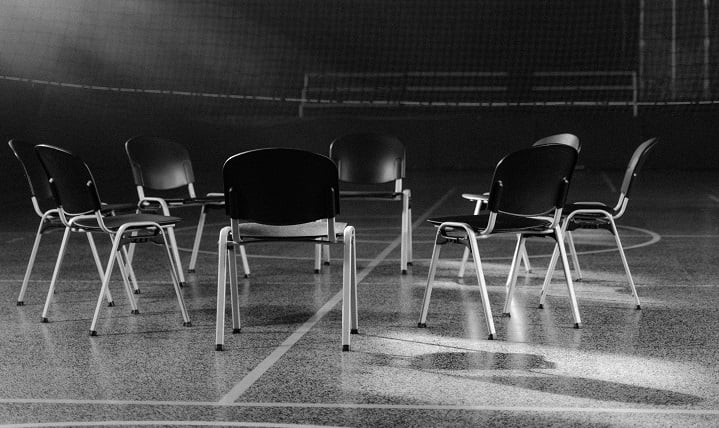 Tramadol addiction looks different for everyone, and standardised treatment rarely leads to favourable results.
As such, it's difficult to determine exactly how long someone can expect to stay in rehab. Individual programme lengths depend on the severity of someone's valium addiction, whether they have co-occuring disorders and the presence of poly-drug use.
In the UK, tramadol rehab centres provide programme lengths of either 30, 60, 90, or even 120 days.
While someone with long-term Tramadol Use Disorder might require longer stays of over one month, a mild case of addiction may only require 28 days or a temporary residential detox.
28-days is considered the average length of stay, in addition to a one-week medicated detox for mental and physical stabilisation.
This timeframe allows patients to taper their tramadol dose, undertake various counselling methods, receive group support therapy, and design a comprehensive aftercare plan.
Types of Therapy Used in Tramadol Rehab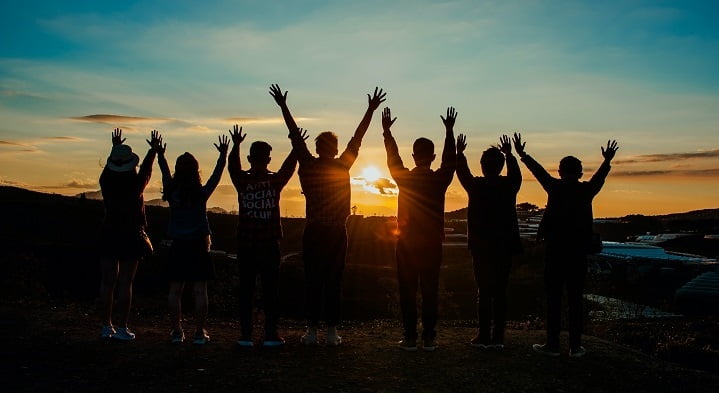 When choosing the right tramadol rehab for you or a loved one, it's important to make sure they offer a range of research-approved therapies. In the majority of addiction cases, therapeutic activities: including both communicative and non-communicative styles, open the doors to successful recovery.
Family Addiction Counselling
If a member of the family is experiencing tramadol use disorder, it will almost certainly harm those dearest to them. Addictive behaviours, though not the fault of the individual, are incredibly destructive: often giving way to rising resentment or the breakdown of relationships.
To help someone rekindle relationships with their family or non-related loved ones, Family Counselling is offered at most tramadol rehab centres.
This requires participants to meet for sessions in a clinical environment so that they can benefit from the objective presence of an experienced therapist.
These sessions will bring awareness of a family's dynamics and show them how they can use their resources to instigate positive change. With the help of their therapist, all members can gain a clearer understanding of tramadol use disorder and how it alters their loved one's behaviour.
Additionally, family counselling sessions allow the group to improve their communication: allowing them to talk honestly and freely with one another.
By learning better ways to communicate, family members are less likely to harbour resentment, and more likely to trust the addicted individual when they return home following tramadol rehab.
Motivational Interviewing (MI)
Motivational Interviewing is a counselling technique and communication philosophy that attempts to move a patient away from indecision about their treatment.
When someone has become reliant on tramadol, it's not uncommon for them to have conflicting desires about getting sober. They might believe quitting is impossible, or feel they aren't ready to give up the drug.
Such individuals benefit hugely from undertaking MI sessions in tramadol rehab. They'll build a rapport with their one-to-one MI therapist that is built on collaboration instead of confrontation.
During MI, which typically runs for a few sessions before someone's main treatment begins, therapists help patients explore their feelings to find motivation from within. They'll do this by implementing affirmations, and open-ended questions, all while listening reflectively.
Affirmations are used to recognize a patient's strengths and acknowledge the positive behaviours they already have. They may include statements like "I appreciate the courage it took to discuss these matters today", and "you handled yourself well in that situation".
Open-ended questions encourage someone to think more deeply about an issue by resisting simple "yes" or "no" answers.
MI therapists will use these questions to learn more about the individual and what matters most to them, often using prompts such as: "how would you like things to be different?".
Cognitive Behavioural Therapy (CBT)
Cognitive Behavioural Therapy is a leading form of treatment for a variety of substance use disorders and mental health conditions: including tramadol addiction. This talking therapy takes its name from two schools of thought: cognition and behaviourism.
While the former focuses on a patient's subjective view of the world, the latter believe that behaviours can be modified.
CBT is employed by rehab centres to provide patients with healthier coping mechanisms while uncovering the underlying causes of their tramadol use disorder.
Sessions enable the patient to alter their attitude and behaviour by cultivating a stronger understanding of their belief, thoughts, and feelings.
In the field of addiction treatment, it's widely accepted that negative feelings and thoughts are the catalysts of addictive behaviours. Someone misusing tramadol might harbour negative thoughts (cognitive distortions) that are untrue or unrealistic: causing them to feel more anxiety and ultimately self-medicate with drugs.
By teaching subjects to analyse the relationships between their thoughts, emotions, and actions, CBT allows for the curation of positive thinking and healthier ways of coping with relapse triggers.
Acceptance and Commitment Therapy (ACT)
Much like other counselling techniques, Acceptance and Commitment Therapy takes a different approach to addiction treatment. Instead of focusing entirely on change, patients are encouraged to fully accept themselves and their hardships before moving forward.
This is especially beneficial for those entering tramadol rehab with comorbid anxiety and/or depression.
Part of the self-acceptance taught by ACT is to recognize that our negative emotions are appropriate responses to situations and that they should not prevent us from moving on with our lives post-rehab.
Collaborating with their therapist, patients will work towards facing and accepting their current challenges by listening to their own "self-talk", or the way they talk to themselves about solving a problem.
In this way, ACT sessions aim to develop and expand someone's psychological flexibility in a way that helps them tackle their addiction and inner demons. This means learning emotional openness and ways to adapt thoughts and behaviours to align with our values/morals.
Alternative Therapies
For those who are doing well in their traditional treatment programme for tramadol, but need a little extra help to heal their mental state, alternative therapies are a viable option. Many private rehab centres now offer their clients a range of holistic interventions aiming to treat the mind, body, and soul as a cohesive whole.
When someone chooses an alternative therapy in rehab, it means they'll have the chance to try a range of healthy activities.
These are all chosen for their ability to heal emotional and psychological wounds through fitness, stress relief, and providing a creative outlet.
Some examples of popular alternative therapies include biofeedback, yoga, weight-lifting, art workshops, meditation, and nutritional therapy. If their chosen rehab has the means to do so, patients may also be offered equine therapy, which allows them to take care of, groom, and ride horses as part of their treatment.
Finding a Tramadol Rehab in Your Area
If you've decided it's time to beat your tramadol addiction, or are looking into treatment for a loved one, the next step is to find the best tramadol rehab in your area.
However, without professional assistance, this can be a difficult task requiring in-depth knowledge of therapy types, clinical standards, and treatment philosophies.
That's why here at Rehab Recovery, we provide a bespoke referral service to ease the research process. We'll utilize our expertise to find an appropriate treatment programme while considering your family's needs first and foremost.
Many of our certified partner clinics offer tramadol recovery programmes at affordable prices and an excellent standard of care.
Before presenting you with a list of recommended centres, we'll conduct a free consultation to individualise the process as much as possible.
During this phone call, a psychiatrist will help you to identify treatment preferences, while noting down the severity, motivation, and personality of the addicted person. We'll also ask you to disclose a budget, alongside any location, therapy, and setting preferences in your area of the UK.
Beginning the process of recovery and reclaiming your life from tramadol starts by chatting with our specialist team. Simply reach out to our strictly confidential phoneline on 0800 088 66 86.
References
[1] Tolerance and physical Dependence on Tramadol Tolerance and Physical Dependence for Tramadol Hcl – Seaab Sahib – Google Books
[2] Tramadol 50mg Tablets: A Complete Guide on the Most Powerful Pill for Faster Relief of Moderate and Severe Pain Tramadol 50mg Tablets: A Complete Guide on the Most Powerful Pill for Faster … – Grace Francis – Google Books
[3] Unbroken Brain: A Revolutionary New Way of Understanding Addiction Unbroken Brain: A Revolutionary New Way of Understanding Addiction – Maia Szalavitz – Google Books
[4] Cognitive Behavioural Therapy – Rehab Recovery https://www.rehab-recovery.co.uk/addiction-treatments/cognitive-behavioural-therapy/
[5] Motivational Interviewing https://www.racgp.org.au/afp/2012/september/motivational-interviewing-techniques
[6] Cognitive Behavioural & Relapse Prevention Strategies Cognitive Behavioural & Relapse Prevention Strategies (unodc.org)
[7] DSM-5 Criteria Psychiatry.org – DSM-5 Fact Sheets
[8] 12 Step Facilitation Therapy https://pubs.niaaa.nih.gov/publications/projectmatch/match01.pdf
[9] Frontiers – Resocialising the Vulnerable Brain: Building an Ethically Sustainable Brain Disease Model of Addiction https://www.frontiersin.org/articles/10.3389/fsoc.2018.00039/full#:~:text=The%20brain%20disease%20model%20of%20addiction%20(BDMA)%20states%20that%20addiction,is%20portrayed%20in%20the%20model.
[10] Drug Misuse in England and Wales: Year Ending March 2020 https://www.ons.gov.uk/peoplepopulationandcommunity/crimeandjustice/articles/drugmisuseinenglandandwales/yearendingmarch2020
[11] Tramadol: Uses, Dosage, Side Effects Information, Warnings, and Alternatives Tramadol: Uses, Dosage, Side Effects Information, Warnings, and Alternatives – Patrick Phillip – Google Books
[12] Cognitive Behavioural Therapy in Addiction Treatment Cognitive Behavioural Therapy in Addiction Treatment – Rehab Recovery (rehab-recovery.co.uk)
[13] The Addiction Solution: Unravelling the Mysteries of Addiction Through Cutting-Edge Brain Science The Addiction Solution: Unraveling the Mysteries of Addiction through … – David Kipper, Steven Whitney – Google Books