Drug & Alcohol Rehab in Hounslow
Also known as a substance use disorder, addiction is a disorder in which an individual becomes dependent on a substance.
This can include a wide range of substances such as alcohol, cocaine, heroin and cannabis.
When an individual is addicted to a substance, their body becomes dependent on it, causing changes within the brain which lead to a further cycle of seeking out the drug.
This results in significant difficulties when trying to cut down on or stop usage completely, including a lack of proper hormone production and the onset of withdrawal symptoms.
Without these hormones, an individual may struggle to go about their day-to-day lives or engage in everyday activities.
You can read more about the disease of addiction here.
What Does Alcohol And Drug Rehab Mean?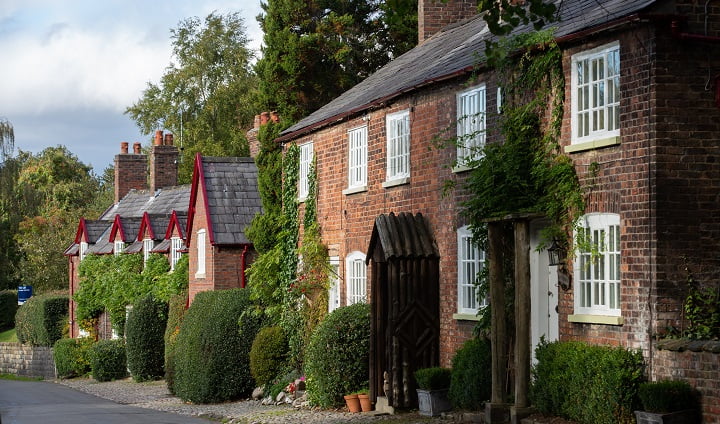 If someone is diagnosed with addiction, or if they decide to work on their substance dependence by themselves, then they may have come across the term 'rehabilitation' at some point.
In general, rehabilitation refers to the process of recovering from something with applied therapies and treatments.
In this example, addiction is the issue for which many people enter rehabilitation.
Addiction is not considered a 'choice' or 'moral failing' on behalf of the addiction sufferer – so the focus of rehab is always on returning agency to the patient.
During an individual's time in rehab they are likely to experience a range of therapies and treatments, especially within a residential rehab centre.
Many options are available, and these are covered later in this article.
In most cases, individuals will progress through rehab following the same three steps, no matter where they choose to go for their rehabilitative services.
These are:
In turn, these terms refer to the process of ceasing the usage of substances, undergoing treatments and therapies to work on the cause, and maintaining this in the long-term with the help of many different sources of support.
Why Use An Intervention Before Entering Rehab?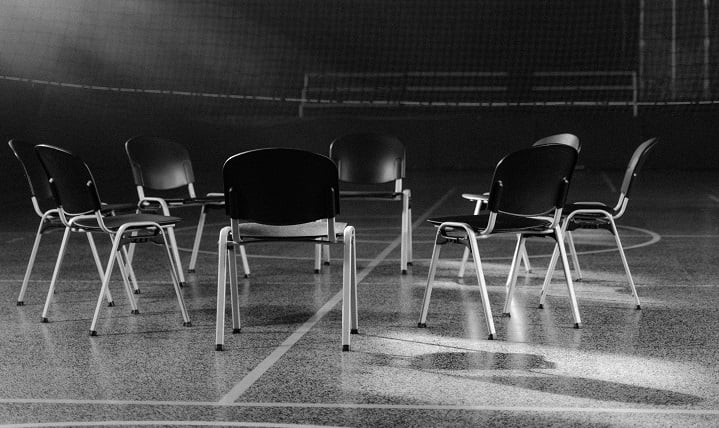 In many cases, holding an intervention before an individual seeks further drug and alcohol rehab in Hounslow may be beneficial.
An intervention is a process through which individuals communicate with those around them about their experiences of addiction.
This is often assisted by a counsellor or interventionist – someone who can mediate the conversation and offer professional advice if necessary.
Often, family members and friends will bring their concerns directly to the addiction sufferer, helping them to overcome denial and see the extent of their addiction and its consequences.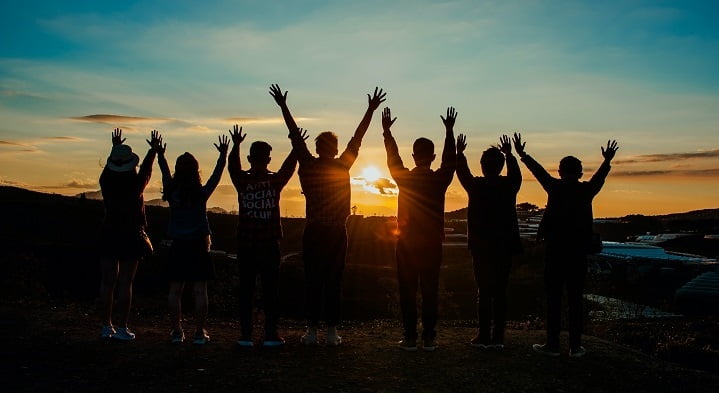 From this, potential rehab treatments can be suggested, including treatments in and around Hounslow – both residential and outpatient treatment options can be discussed here.
When used correctly and effectively, interventions can have a success rate of up to 75% in terms of encouraging individuals to seek further support.
More modern intervention methods such as the CRAFT approach (Community Reinforcement and Family Training) are shown to be far more effective than their traditional predecessors.
How Much Does Rehab In Hounslow Cost?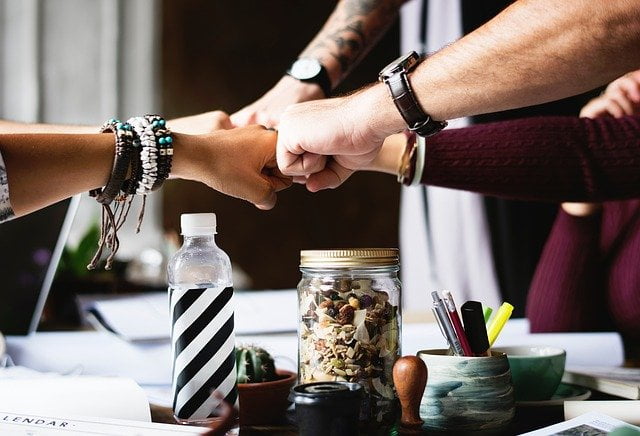 There is a range of options when it comes to rehabilitation and the cost of each of these will vary massively.
For example, with residential centres, the cost will vary depending on the centre selected, the severity of the addiction, and the overall time spent in alcohol or drug addiction treatment services.
However, when choosing a rehab these factors can be incredibly difficult to predict due to the differences between each individual case and the flexibility of this type of care.
There are also many other factors that can affect the cost.
One of the lesser-thought-of factors that may not be considered when choosing drug and alcohol rehab in Hounslow is the type of accommodation within residential centres.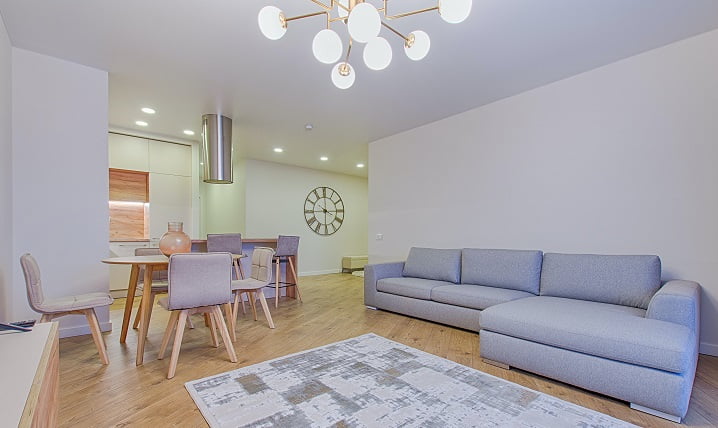 Their effects on the cost are outlined below:
Single occupancy rooms: Recommended 28-day stay = around £10,000, 10-day detox is around £4,500.
Multi-occupancy rooms: Recommended 28-day stay = around £6,000, 10-day detox is around £3,000.
These estimated costs are averages at the time of writing and other factors such as insurance and individual differences between centres may have an influence on the overall cost.
Is Drug And Alcohol Rehab in Hounslow Available Through The NHS?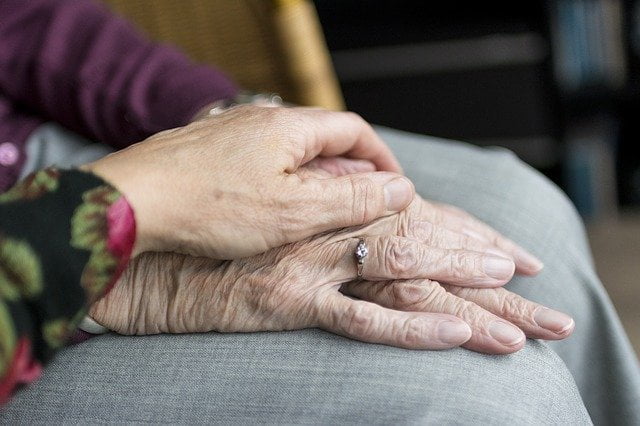 The National Health Service (NHS) is a publicly funded organisation, tasked with providing healthcare across the UK free of charge.
Because of this, specific drug and alcohol rehab in Hounslow may not be available through the NHS or its associated services.
Often, this is due to the large cost associated with this level of specialised care and the resources needed to support someone throughout their rehabilitative journey.
Despite this, it is still possible to access some forms of rehabilitative treatment through the NHS in Hounslow.
For example, one of the most common services offered in terms of rehabilitation is the availability of therapies.
Though it may not always be with the same therapist or in the same location, this is one of the most common forms of rehab offered through the NHS.
In other cases, where it may be necessary for the individual to enter into residential rehab in Hounslow, it may be possible to appeal to local councils or authorities to gain external funding or to set up a crowdfunding project to raise the funds needed for this type of care.
How Long Does Rehab In Hounslow Last?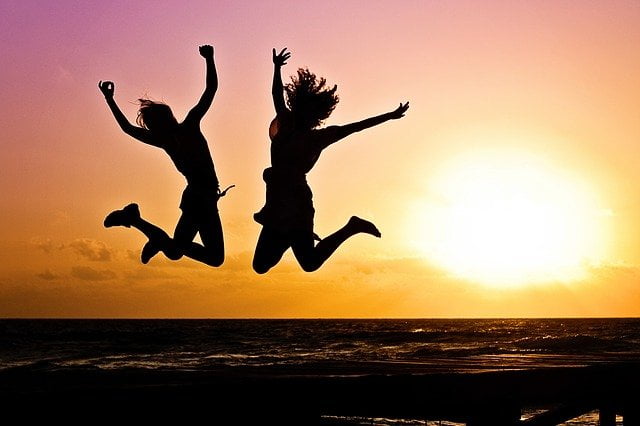 Every individual will progress through rehab in Hounslow at a different pace.
Whether this is due to their personal addiction struggles or the type of care they are gaining treatment through, every case will be different.
Because of this, it is difficult to predict the overall amount of time spent in drug and alcohol rehab in Hounslow.
However, Rehab Recovery generally suggests a stay of 28 days in a residential centre.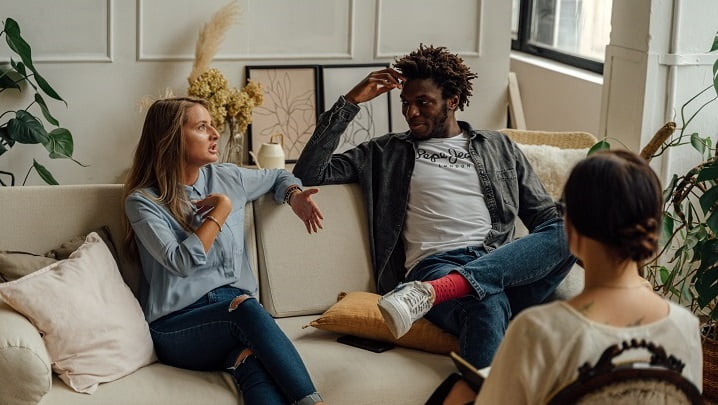 This is the amount of time allocated to settling into residential rehab life, the engagement in different treatments and therapies, and to safely progressing through a drug detox session.
Detox can take any amount of time from 5 days to 14+ days.
This is again due to the personal differences between each individual, the substance they have been addicted to, and the duration of this addiction.
The Differences Between NHS Treatments And Private Rehab In Hounslow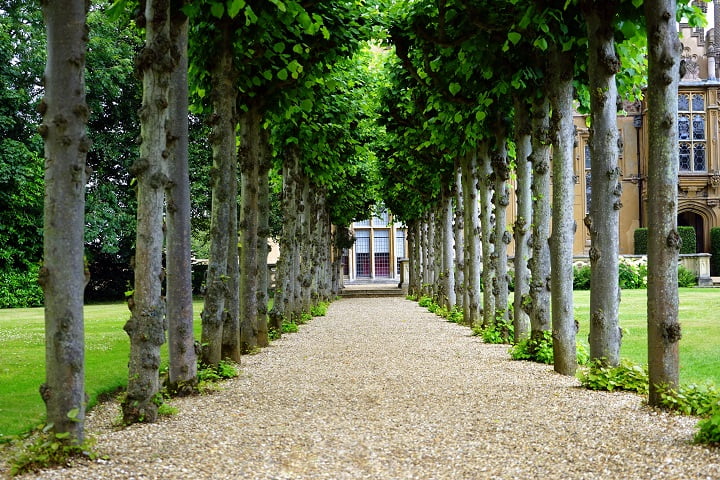 The main differences between NHS treatments and private residential rehabilitation are the consistency and frequency of care, as well as the time is taken to initially access these services.
The differences are outlined below:
NHS or council-funded treatments – Often accessed through a local, convenient and free-of-charge service, these types of care are the most commonly accessed, meaning that they often come with long waiting lists and a lack of variety of rehabilitative treatments. For example, an individual may not be able to access the same therapist or go to the same local centre for every course of their therapies or treatments.
Private Residential Care – Available to individuals who need it after just an initial telephone assessment, residential centres can be accessed immediately in some cases. This alleviates the need for long waiting lists and grants immediate access to care. For some, the only drawback may be the cost. This is covered in previous paragraphs, so please take a look for further information.
Inpatient Or Outpatient Rehab In Hounslow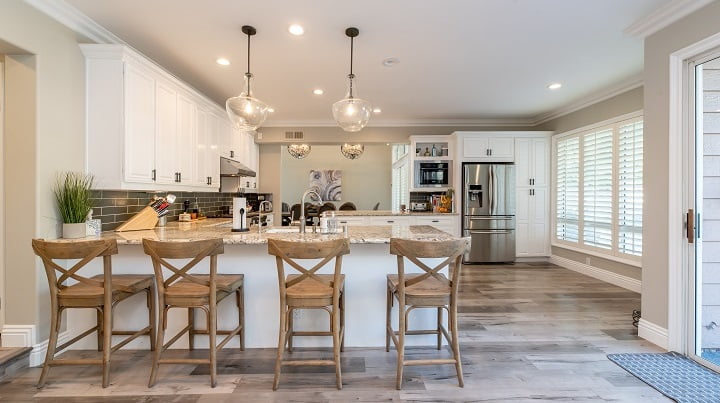 As the most basic categorisation of rehabilitative care, drug and alcohol rehab in Hounslow can be split into inpatient and outpatient care.
This is one of the first decisions that individuals can make about the future of their rehab journey, referring mostly to the environment in which someone will undergo rehabilitative treatments.
Inpatient Care in Hounslow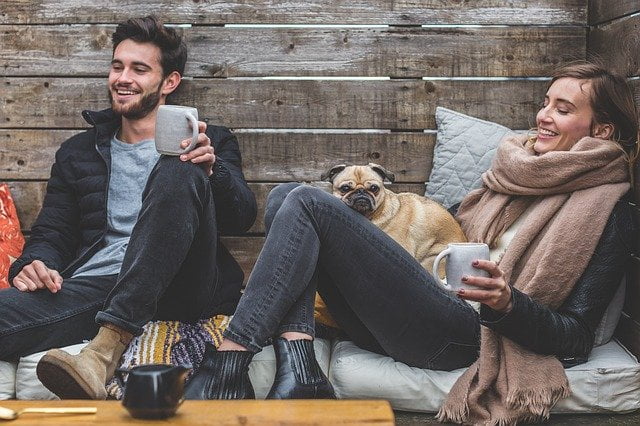 Inpatient care is the type of rehabilitative care received through residential rehab centres, often referring to daily rehab as part of the individual's everyday life within the centre.
This type of care is proven to be the most effective rehabilitative treatment due to its flexible and tailored nature, often suggested to those with a more severe or longer history of alcohol or drug addiction.
Outpatient Care in Hounslow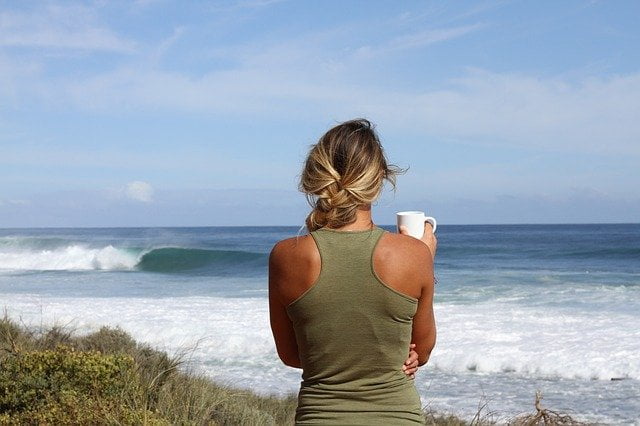 Outpatient care refers to rehab outside of a centre, including attending weekly or monthly counselling sessions, taking part in alcohol or drug addiction support networks, or other external addiction treatment services.
Most of the treatments accessed through outpatient care are the same as those accessed in a centre (e.g., addiction counselling, group therapy), but the differences lie in the frequency of care.
Within a residential rehab clinic in Hounslow, these treatments make up a daily routine, but in outpatient care this may be far less frequent, occurring once a week or monthly in some cases.
Alcohol Detox And Rehabilitation In Hounslow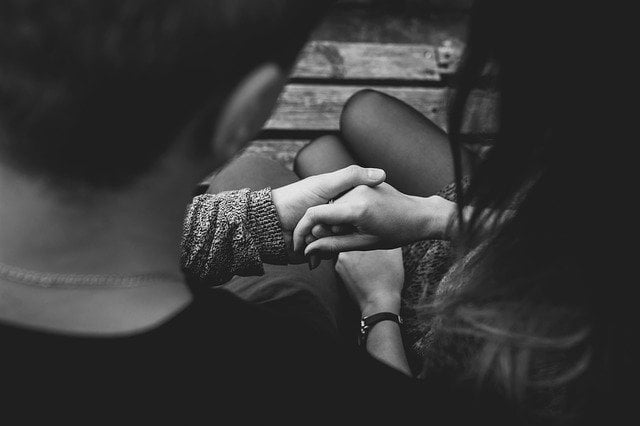 Alcohol is one of the most addictive and dangerous drugs available widely across the UK and specifically in Hounslow.
Due to the lack of restrictions concerning alcohol consumption and purchasing, it remains one of the most frequently occurring addictions in the UK.
Through drug and alcohol rehab in Hounslow, individuals will work slowly through the process of alcohol detox, as it is a physically addictive drug.
This makes the detox process riskier than other types of detox due to the potentially life-threatening consequences of an unmanaged detox.
Common withdrawal symptoms for long-term alcohol addiction include alcoholic seizures, insomnia and delirium tremens.
Prescription drugs like Librium are often used to help limit these symptoms.
Once a detox has been effectively completed and alcohol withdrawal symptoms have subsided, individuals are then encouraged to follow this with other rehabilitative treatments such as therapies and psychological-based treatments.
Cocaine Rehab In Hounslow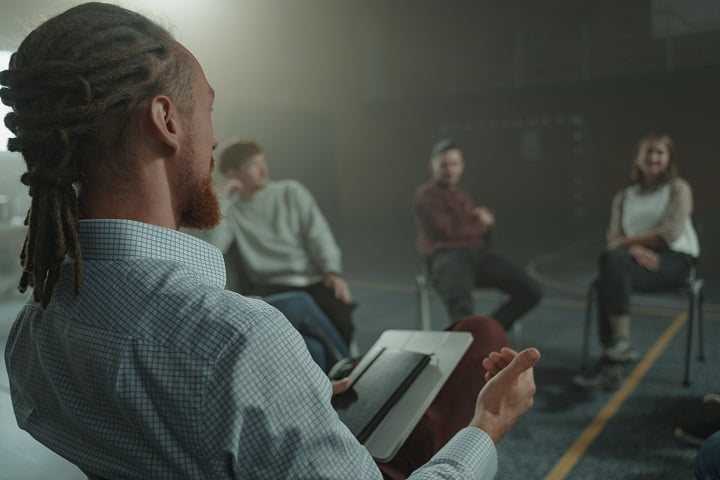 Known as a highly addictive and dangerous drug, cocaine is the second most commonly consumed drug in the UK.
Most commonly found in the form of a white powder, cocaine and crack cocaine are often snorted during consumption, causing damage to the nose tissue as well as the heart and lungs when consumed in the long term.
Cocaine addiction is not physical like alcohol and heroin, meaning that cocaine detox is not necessary. However, this does not mean that individuals can just rush through withdrawal.
With supervision, individuals should cut down on their usage of cocaine, resulting in complete abstinence before further treatments through drug and alcohol rehab in Hounslow are progressed.
For example, psychological-based treatments are also suggested for cocaine addiction due to the strong psychological impact that this drug can have.
Heroin Rehab In Hounslow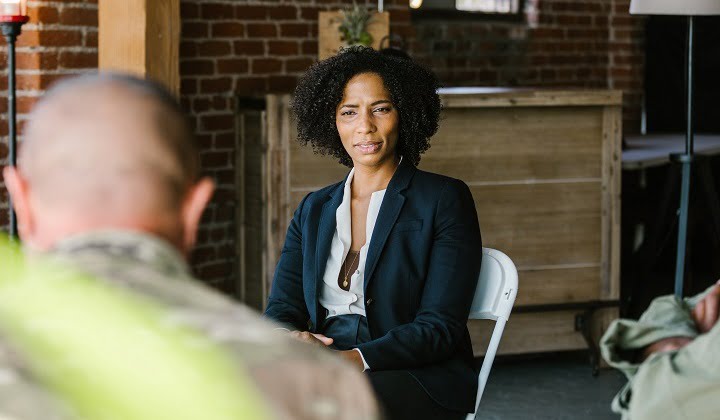 Heroin is another highly addictive substance, resulting in the highest proportion of individuals requiring rehabilitative services for opiates.
Individuals often progress through different methods of consumption, starting with snorting before moving to smoking and finally injecting.
Each of these methods carry their own long-term risks and effects on health as well as the effects of heroin itself.
With long-term consumption, individuals risk serious mental degradation as well as a variety of damaging effects on vital organs such as the heart.
Individuals also have a higher risk of experiencing strokes and heart attacks.
In terms of heroin detox, it is often recommended that individuals undergo tapering, a process in which individuals slowly progress from heroin to a prescription drug like methadone or buprenorphine – heroin-like substitutes.
This also carries its own risks, meaning that individuals are always suggested to undergo further treatments at heroin rehab, especially therapies to target the origins and reasons behind the individual's heroin addiction and associated struggles.
Cannabis Rehab In Hounslow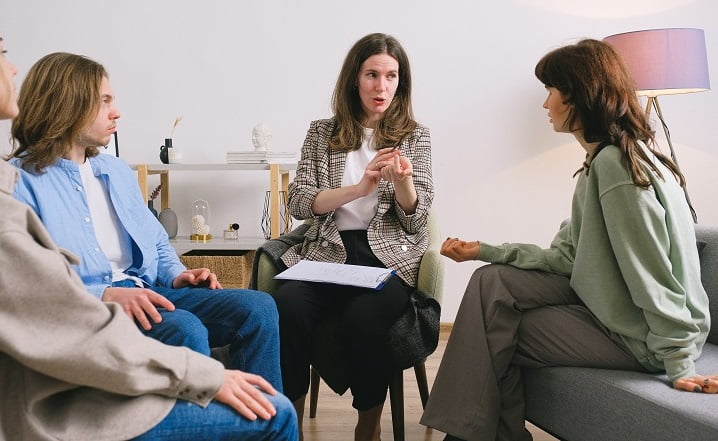 As the most commonly used illegal drug in the UK, cannabis addictions make up a large proportion of those seeking help through drug and alcohol rehab in Hounslow.
Known for its variety of effects, including an increase in appetite and creativity, as well as an increased risk of panic attacks and paranoia, cannabis rehabilitation is essential for many people.
With no official cannabis detox procedure, it is still recommended to slowly reduce usage of cannabis, aiming for complete abstinence as soon as possible.
From here, individuals are encouraged to seek further rehabilitative care such as therapeutic treatments and those focused on the psychological nature of long-term cannabis addiction.
Types Of Therapy On Offer In Hounslow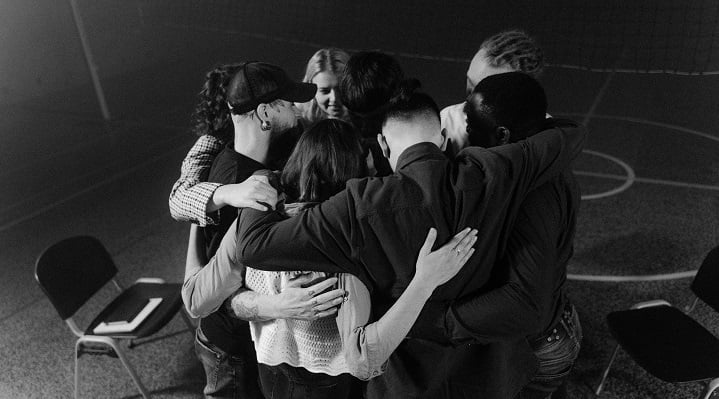 Though no two individuals will experience rehab in exactly the same way, there are some common therapies that are likely to come across at some point in rehabilitation.
Mainly, this is due to the high success rates of these types of treatment, as well as their flexible nature – they are able to be tailored to a wide range of addiction effects and situations.
The most common are listed below:
Dual Diagnosis At Rehab In Hounslow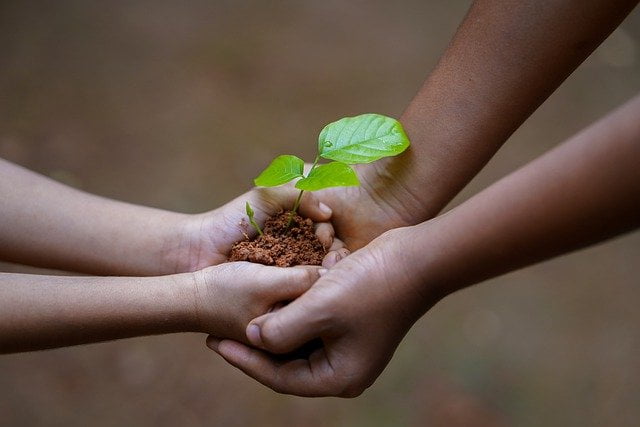 When diagnosed with addiction, it is often the case that the individual is also diagnosed with a mental health issue at the same time.
This is known as dual diagnosis and co-occurring disorders are often widely cited to be the cause of addiction in most cases.
Commonly experienced co-occurring disorders include anxiety, depression, bipolar disorder, and schizophrenia, though these are just the most common and many more have also been reported by those struggling with addiction.
During rehab, it is essential that both the addiction and the mental health issue are treated simultaneously to give the best chance of a successful recovery.
This is to counteract the negative effects that an individual may experience as a result of this.
Through Rehab Recovery, all our suggestions for drug and alcohol rehab in Hounslow are made with this dual diagnosis approach in mind, but it is something to consider if seeking help from other sources.
How Can Rehab In Hounslow Help With Relapse Prevention?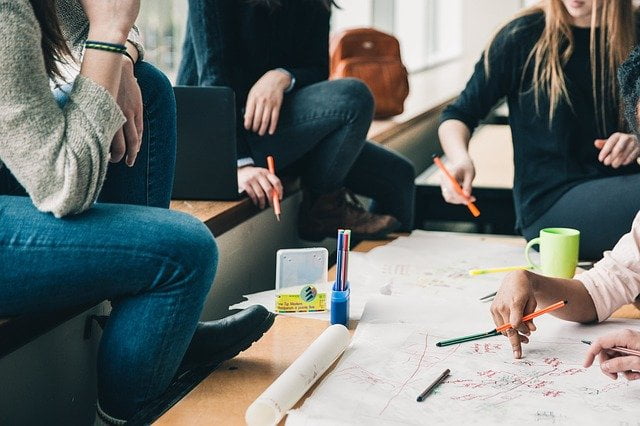 Relapse prevention is the process of preparing for the case of a potential relapse after an individual has left rehab.
Though this is not always guaranteed as not every individual will relapse, it is an essential part of rehabilitation.
Most drug and alcohol rehab options in Hounslow will offer support in creating one of these plans.
In most cases, a relapse risk prevention plan should include the following information at a minimum:
The individual's triggers
The individual's cravings
Contact number for the individual's addiction supervisor/support officer
Contact number for those in the individual's addiction support network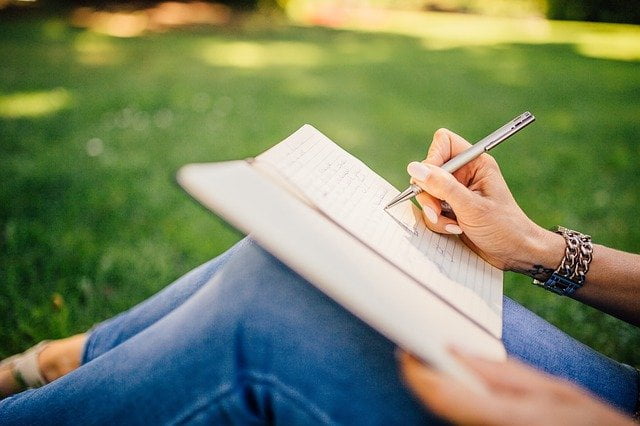 This information is the most vital to have in the case of a relapse.
In all cases with relapse risk prevention planning, individuals should be reminded that recovery is a gradual process, part of their personal growth and should not be rushed through.
Experts have agreed that abstinence is far more effective than harm reduction or moderation management, which is why so much effort is put into maintaining sobriety.
Aftercare And Future Support After Leaving Rehab In Hounslow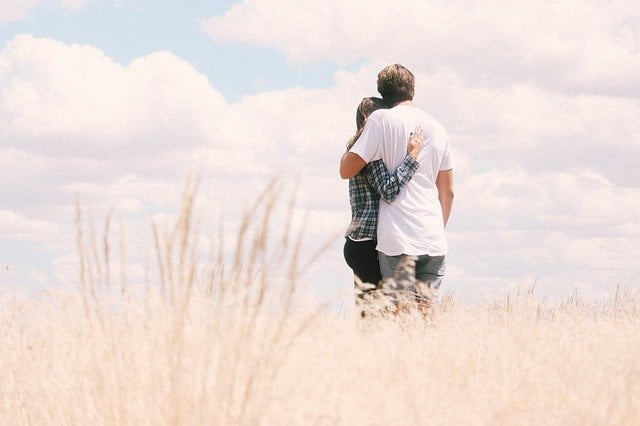 In addition to the creation of a relapse risk prevention plan, individuals should also be offered access to aftercare support services.
At residential rehab this is often provided in the form of one-year complimentary support, including contact with an addiction supervisor and return to the centre if necessary, even if just for a few additional therapy sessions.
The terms of this aftercare service should always be ascertained before the final decision on the residential centre is made to confirm the support that will be provided.
Many different support groups are used during aftercare, including:
Through other forms of rehab, individuals may not always be offered aftercare as part of their complimentary care.
In these cases, individuals are reminded that Rehab Recovery has a 24/7 addiction support hotline to provide support to any individual at any stage of their rehab journey.
Get Help Today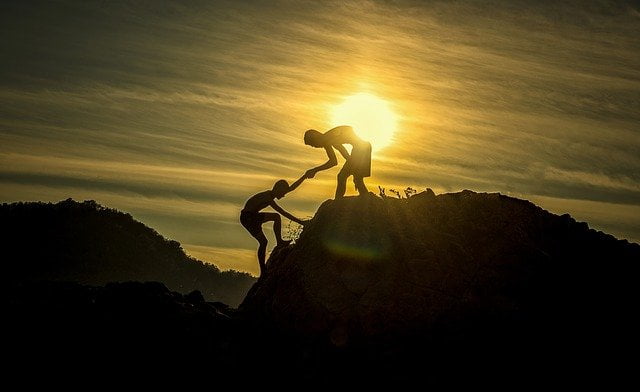 Professionally supported drug and alcohol rehab is one of the best ways to recover from addiction.
To gain access to support or to ask any further questions relating to addiction and associated rehab, please do not hesitate to contact Rehab Recovery on 0800 088 66 86 today.
Our professional, confidential and entirely free helpline is available 24/7 for any rehab support you may need.
When you make the choice to get help for your addiction, you're making the decision to pursue a happier, healthier and longer life.
We also offer admission to rehab clinics in a variety of locations across London, including in Barnet, Beckenham, Bexley, Brent Cross, Bromley, Camden, Croydon, Ealing, Enfield, Hackney, Hammersmith, Harlow, Harrow, Islington, Kingston, Lambeth, Lewisham, Merton, Newham, Orpington, Redbridge, Romford, Richmond, Sevenoaks, Southwark, Tottenham, Twickenham, Uxbridge, Wandsworth, Watford and Westminster.