Drug and Alcohol Rehab Bristol
Drug and alcohol addiction is a chronic illness that, if left untreated, can cause debilitating consequences for all involved.
Not only does addiction wreak havoc on a person's mental and physical health, but it also shatters the lives of family, friends and colleagues who can see their loved ones struggling.
This is why Rehab Recovery works with a multitude of centres to provide addiction rehab in Bristol.
Do you seek to begin a new life without drugs or alcohol? Are you ready to take positive steps in your life to ensure you are no longer controlled by your addiction?
If this is the case, why not contact Rehab Recovery today to discover how we are able to help.
Call our helpful, friendly team today on 0800 088 66 86
Addiction Statistics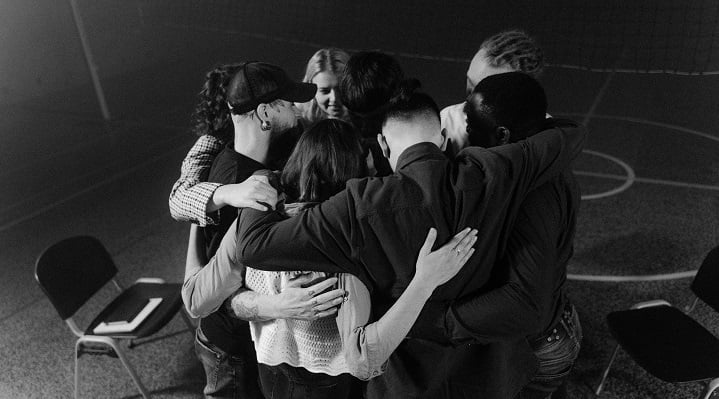 Drug Addiction Statistics [1]
Between the ages of 16 and 59, it's believed that one in every eleven adults have taken and tried at least 1 form of the drug in the last year in the UK [1].
This number increases when you take a look into the younger age demographic (between the ages of 16 and 24) with 1 in every 5 individuals consuming at least one drug in the past 12 months.
These statistics include a whole host of drugs from cannabis, cocaine, heroin and opioids. All drugs range across classifications, such as Class A, Class B and Class C.
However, recent data from the ONS highlights that across the UK, approximately 3.4% of all adults have consumed a Class A drug over the past 12 months [1].
It's important to remember that if you are found with a Class A drug, then you may be fined or prosecuted.
Class A drugs are considered the most harmful to your mind and body.
Again, younger people are reported to have consumed the most drugs, with approximately 7.4% of all 16-24-year-olds having admitted to consuming a Class A drug in the past 12 months.
For many people, they might believe and argue that these statistics are so high because they include one-off occasions, where someone might try a drug at a party or event just once, and then never touch it again.
However, this is not the case. According to the ONS [1] 2.1% of all adults aged 16 – 59 admit to consuming drugs on a frequent basis. When you look at the same statistic for a younger demographic aged between 16 and 24, this increases to 4.3%.
Alcohol Addiction Statistics [2,3]
If you're struggling from an addiction to alcohol in the Bristol area, then it's important that you understand the statistics around alcohol addiction, so that you know you are not alone.
In fact, across the world every year, approximately 3 million people die from alcohol abuse [2].
Additionally, between 2018 and 2019, approximately 358,000 people were admitted to the hospital due to an addiction to alcohol.
Stereotypically, it's young people who consume and abuse the most alcohol.
However, this is simply not the case. In fact, research into alcohol abuse by the NHS shows that people aged between 55 and 64 were the ones who consumed the most alcohol on a weekly basis.
These statistics are increasingly worrying, as more and more people are becoming more experimental with drugs.
If you're addicted to drugs or alcohol, then it's important to get help from professionals as soon as you possibly can.
At Rehab Recovery, you can speak to a member of our team anytime to get the very best treatment advice so that you do not become just another one of these shocking and worrying statistics.
The Disease Model of Addiction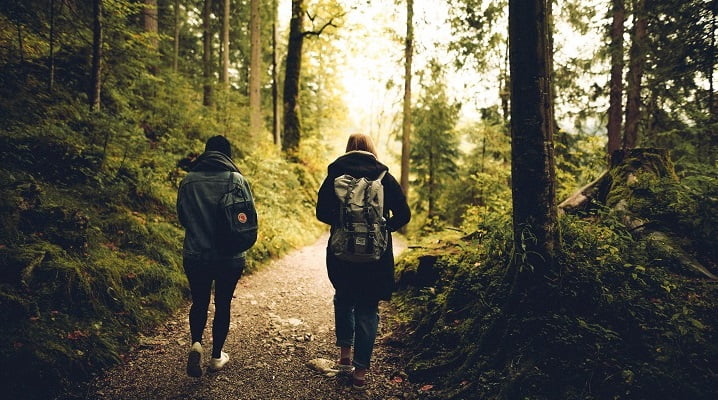 The Disease Model of Addiction highlights that addiction stems from within the individual suffering. It suggests that addiction is a disease and an illness which means that it is not the individual's fault that they are addicted.
It suggests that if you're struggling with an addiction, then you are not capable of controlling your intake of the substance in question.
The Disease Model of Addiction also suggests that the addiction is irreversible. It cannot be cured, but simply treated by detoxing and withdrawing from the drug for the rest of your life.
By using the Disease Model of Addiction, addiction turns itself into a health issue, rather than a moral or legal one.
It also helps individuals suffering from addiction understand that it's a disease, rather than simply blaming themselves or their actions. By doing so, it helps to remove the shame that is often associated with addiction.
It also simplifies the treatment options, highlighting that abstinence is the best form of treatment.
Call our helpful, friendly team today on 0800 088 66 86
Dual Diagnosis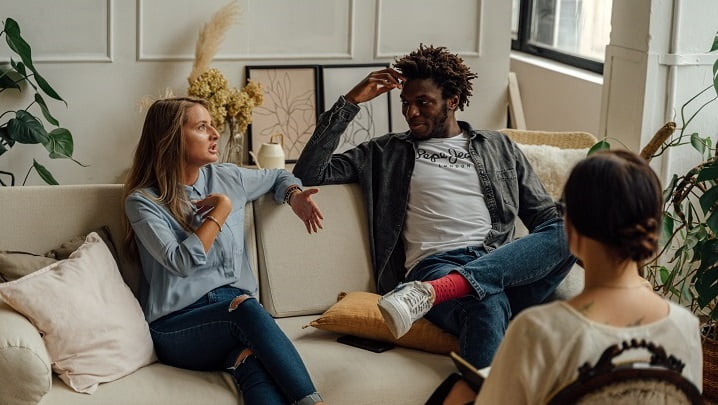 If you suffer from an addiction whilst also suffering from a mental health issue, then you will be diagnosed with a dual diagnosis.
Often, many people who develop an addiction develop the addiction as a consequence of an underlying mental health issue, such as depression, bipolar disorder or anxiety.
Sometimes, mental health disorders might come as a result of an addiction. It's therefore sometimes really hard to tell which comes first.
By attending a drug and alcohol rehab centre in Bristol, you'll be safe in the knowledge that if you suffer from an addiction and a mental health disorder, then you will be diagnosed and treated for both.
You will receive a detox treatment to rid your body of the addictive substance, and later therapy to treat the mental health disorder.
Forms of therapy for mental health disorders include proven, evidence-based treatments such as CBT.
Abstinence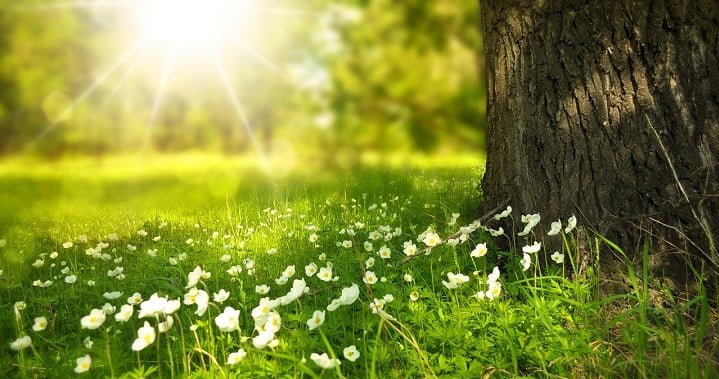 It's very important to remember and acknowledge that the aim of rehab is to achieve abstinence, and not to simply lessen the negative consequences or reduce your consumption levels.
That's why a lot of your time at rehab will be focused on achieving complete abstinence so that you can fully overcome your addiction.
For many people, simply reducing their intake of the addictive substance is simply not enough, and by doing so they will continue doing harm to themselves and their bodies.
Abstinence will bring you a whole host of benefits, including better sleep, better memory, less confusion and better overall physical and mental health.
The Benefits of Residential Drug and Alcohol Rehab Bristol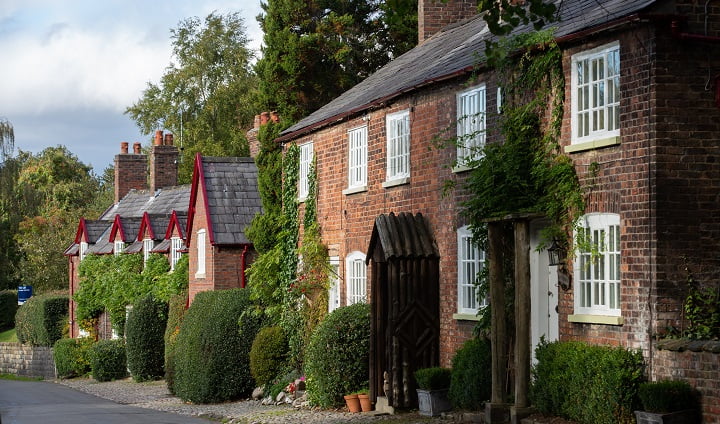 If you're struggling with a drug and alcohol addiction in the Bristol area, then you should attend rehab.
By attending residential rehab, you will receive a whole host of benefits. For what will probably be the first time in a while, you will be putting yourself and your health first.
Here is a list of just some of these life-changing benefits.
Consistent Care and Support
Whilst at rehab, you will receive the clock, consistent care and support from medical and healthcare professionals.
No More Temptations
By attending residential rehab, you will be removing yourself from your immediate surroundings and as a result of this, your temptations too. These temptations include seeing certain people, family members, going to certain places or being face to face with the addictive substance.
Time to Recover and Reflect
By attending residential rehab in the Bristol area, you will be allowing yourself and giving yourself the time to recover from your addiction and reflect on the past, present and future. You will be given the time to prioritise yourself both physically and mentally.
Positive and Motivating Environment
Residential rehab also gives you a positive and motivating environment to recover in, being surrounded by people who understand and want to help.
Receive the Very Best Treatment
Additionally, by attending residential drug and alcohol rehab Bristol, you will be receiving top of the range, specialist treatment. These treatment options include CBT, motivational interviewing, private therapy, group therapy and many more options.
Call our helpful, friendly team today on 0800 088 66 86
Private Rehab vs. Council Funded Rehab Treatment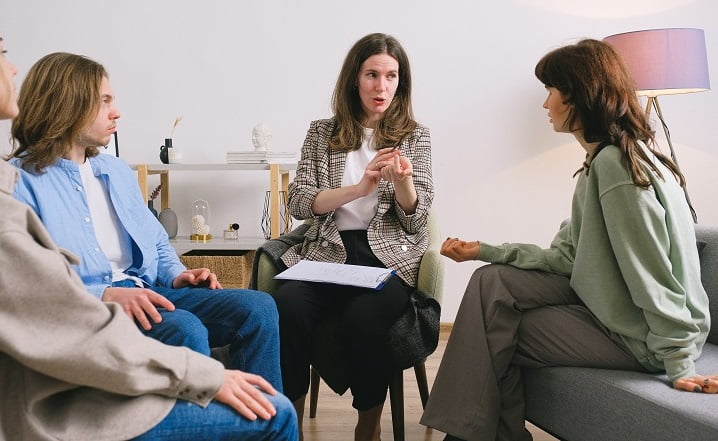 Despite confusion across the country, 'NHS' rehab does not exist in the UK. The NHS simply cannot afford to offer completely free treatment to those suffering from an addiction.
Instead, the NHS reserves certain spaces and beds in private rehab centres for those who cannot pay to receive the treatment themselves.
1. Pros of Private Rehab
There are many pros to attending private rehab. Firstly, there are no long waiting lists and you will likely be admitted into the private rehab centre in the first few days. Additionally, you will receive the best treatment options from the most experienced health care professionals.
You will also receive a relapse prevention plan, as well as being able to receive treatment for up to 12 months after you are released.
2. Cons of Private Rehab
There are only a few cons to attending private rehab. The biggest of these cons is that it is expensive. Additionally, if you are paying to attend rehab then you will become overwhelmed weighing up the pros and cons of each rehab centre, wanting the very best for your money.
3. Pros of NHS Funded Rehab
By attending rehab funded by the NHS, you will also be attending many of the same rehab centres as people paying to go privately. However, you will not have to pay for your treatment and time there.
Additionally, you will also most likely be placed in a local rehab centre, close to friends and families.
4. Cons of NHS Funded Rehab
Unfortunately, there is a long list of cons and negatives to attending rehab that is funded by the NHS. The first being that the waiting list is extremely long, and will have people waiting up to months to receive treatment.
You are also more likely to receive less one to one therapy time with a specialist, as well as being treated separately for any mental health conditions.
Why Residential Rehab is NOT for Everyone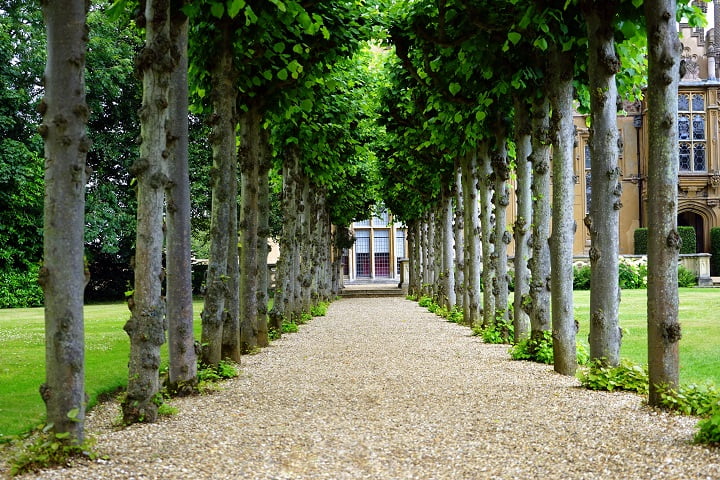 Although there are lots of benefits to attending residential rehab, it is simply not suitable or accessible for everyone.
For example, the below list is used to determine if someone is deemed suitable for residential rehab or not.
If you've ever had suicidal thoughts before
If you drink more that 30 units of alcohol every day
If you've tried but failed to recover in the past
If you've ever suffered from Wernicke's Encephalopathy
If you've ever suffered from delirium tremens or other seizures
If you've ever been violent whilst on the addictive substance
If you also suffer from a mental health condition
If you would struggle to detox or recover at home
According to the DSM-IV-TR diagnostic criteria, you will also have to be assessed for residential rehab if you:
Continue to abuse the drug even though you are aware of the harm it's causing
If you have a high tolerance
If you have continued to abuse and consume the drug for an extended period of time to avoid withdrawal symptoms
If you continually cancel your plans or commitments due to the drug or substance
Call our helpful, friendly team today on 0800 088 66 86
The Alternatives to Going to Rehab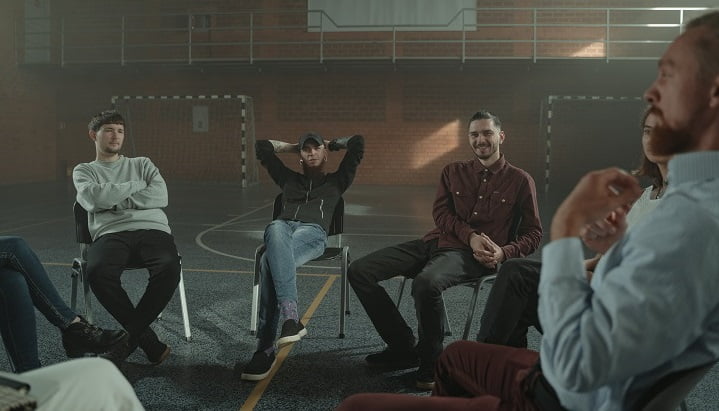 Below we have listed some of the more common alternatives should you wish to not attend a residential rehab clinic.
Home Detox
Home detox is a great alternative to attending rehab in Bristol. You will receive medical help through the post, as well as daily phone calls from a healthcare professional.
SMART Meetings
SMART meetings are also a great alternative to rehab, and you will receive help with your motivation, cravings, negative emotions, triggers and long term recovery plan.
Al-Anon Family Group Meetings
Group family meetings are another form of help without attending rehab. By bringing your family along to the meetings, they will be able to gain a better understanding of what you're going through and be able to help and support you better at home.
AA or Narcotics Anonymous
If SMART meetings are not for you, then you might want to consider Alcoholics Anonymous or Narcotics Anonymous. As you move through the 12 steps, you will gain help, support and advice from professionals and other people also suffering.
Outpatient Treatment Via a Local Drug & Alcohol Team in Bristol
Outpatient treatment is also another alternative to residential rehab, and your local drug and alcohol addiction team in Bristol will help you overcome your addiction whilst still living your usual, daily life.
The Admissions Process in Bristol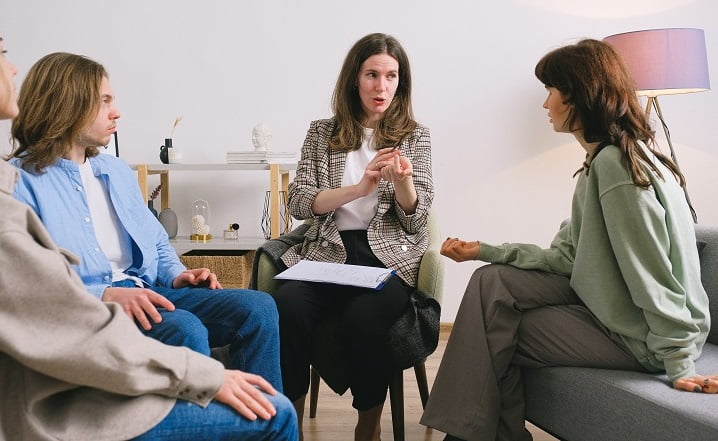 Rehab Recovery is here to help when it comes to the admissions process for a drug or alcohol addiction in the Bristol area.
The ASAM has a list of criteria factors that they use to assess someone who is wanting to be admitted into rehab [4].
These dimensions are as follows:
Dimension 1 – Detox Potential
It's important for healthcare professionals to understand how likely it is that you will be able to complete a detox programme, whilst also figuring out what kind of treatment you want.
Dimension 2 – Health & Wellbeing
Your health and wellbeing also need to be assessed before attending rehab, as healthcare professionals will assess both when deciding whether or not you should be admitted into rehab, and which centre and type of treatment would suit you best.
Dimension 3 – Psychological Wellbeing
You will also be assessed psychologically before entering a rehab centre.
Dimension 4 – How Committed You are
In order to recover successfully at a rehab centre, then it's important that you are committed to recovering. This will be assessed throughout the admissions process.
Dimension 5 – Relapsing
Healthcare professionals will also assess whether or not you've ever relapsed in the past, as this will likely inform what kind of treatment will and won't work this time around.
Dimension 6 – Environment and Triggers at Home
Professionals will also try and assess what your home life looks like, and whether or not you are exposed to triggers at home.
The team will use these six dimensions to assess whether you have a mild, moderate or severe addiction.
If you have a mild addiction, then you will likely resonate with two or three of the above dimensions. If you resonate with four or five of them, then your addiction is moderate. However, if it's five or more, then it's believed that your addiction is severe.
Call our helpful, friendly team today on 0800 088 66 86
Alcohol Use Disorders Identification Test (AUDITs)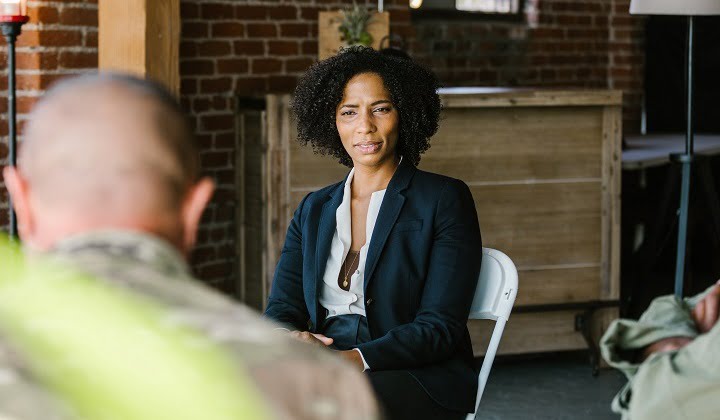 The AUDIT test is used frequently throughout the admissions process by professionals. [5].
It consists of a total of 10 questions around your dependency on the drug, the consequences of your abuse and how you abuse the drug.
Below are the 10 AUDIT questions used [5].
How many units do you usually drink every week?
Have you ever injured yourself or someone else whilst intoxicated?
How many times do you drink more than 6 units of alcohol if you're a woman, and 8 units of alcohol if you're a man?
Has anyone (like a professional, doctor, friend or family member) ever told you that they are worried about your substance abuse?
How many times in the last year have you struggled or failed to stop abusing the substance?
How often have you regretted drinking in the last year?
How often have you cancelled plans or activities due to your addiction?
How many times do you struggle to remember the night before?
How often over the last 12 months have you craved a drink in the morning?
You are able to answer the following ways:
Never
Monthly or less
2 – 4 times a month
2 – 3 times a week
4 or more times a week
These answers are scored and added up. If you score 13 points or more, then it would be advised that you are dependent on an addictive substance [5].
When is a Professional Intervention Needed?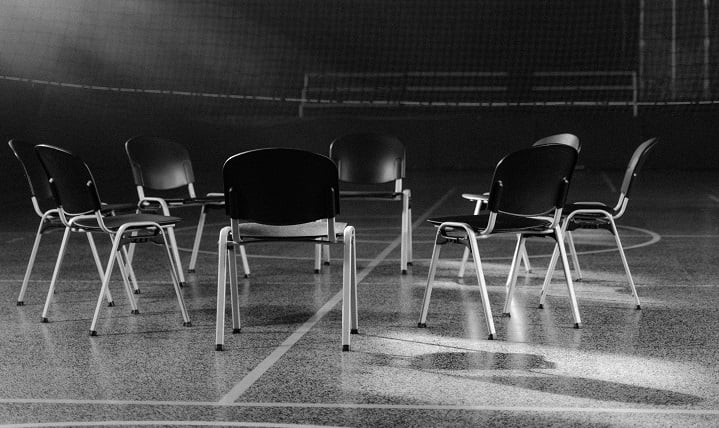 Firstly, it's important that people understand exactly what an intervention is.
An intervention is essentially a planned meeting, where loved ones sit down with their friend or family member who's struggling with addiction and talk to them about their concern in a calm and collected manner.
During this meeting, loved ones are given the opportunity to voice their concerns and worries about their addiction, and offer some treatment options and advice.
It's also a good idea to involve an intervention specialist so that they can inform you on the best way to approach the situation.
They'll advise you on where to hold the meeting, who to bring with you and what to say. They'll even offer to sit in on the intervention with you.
If you're hoping to hold an intervention for a loved one who's struggling with an addiction, then you might want to consult CRAFT.
CRAFT stands for Community Reinforcement and Family Training, which aims to equip families and friends with tips, tools and strategies on how to approach an intervention [6].
Call our helpful, friendly team today on 0800 088 66 86
How Much Does Rehab Cost in Bristol?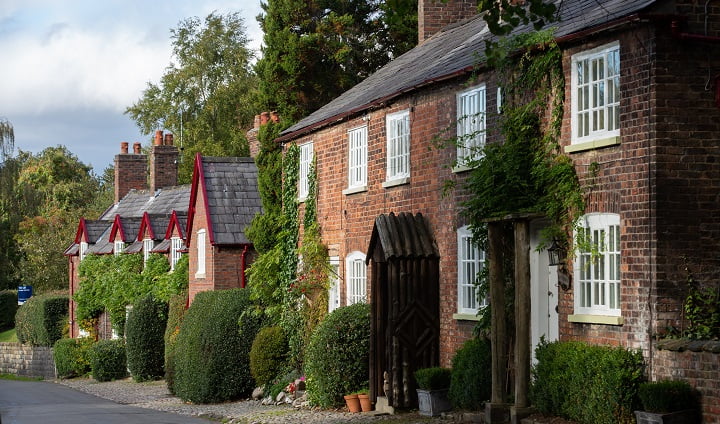 If you want to attend a rehab centre in the Bristol area, then you need to educate yourself on the associated costs that come with attending rehab.
Firstly, the cost of rehab differs drastically depending on which centre you choose, as well as how long you want to stay for and if you want a private or shared room.
For example, a 10-day treatment programme in a single, private room costs approximately £3,000 – £6,000. However, a shared room for the same period of time costs anywhere between £2,000 – £4,000.
However, a 28-day stay in a rehab centre costs a bit more. For example, a private room costs approximately £8,000 – £10,000. A shared room is slightly cheaper, costing approximately £6,000.
For those who cannot afford this, then you should consider attending a home detox where you will receive some level of care and treatment from healthcare professionals. This costs approximately £1,500.
Tips on How to Choose the Right Drug and Alcohol Rehab Bristol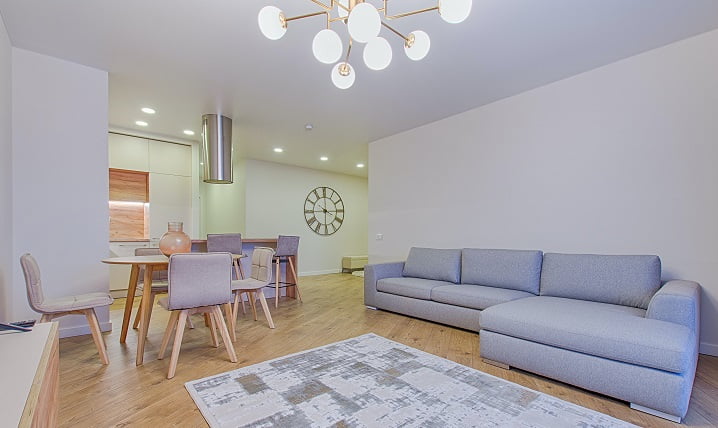 If you're looking to attend rehab for a drug or alcohol addiction in the Bristol area, then read the below tips on how to choose the right centre for you.
Always try and find a rehab centre that has been open for a while, and has good testimonials and reviews
Try and speak to your doctor about which rehab centre is best, as they might be able to recommend the best in the area
Have a good think about whether or not you want to attend a local rehab centre not
Take into account the costs and affordability
Ask to speak to the team to see if they suit your personality
Ask about the specific treatment options they offer
What is a Detox, and Do I Need One?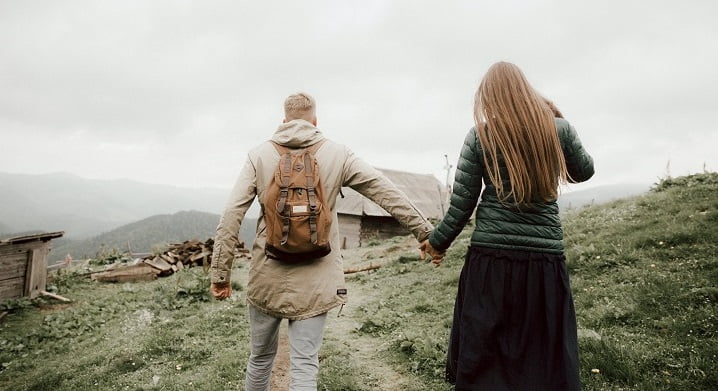 Detox is when someone who is suffering from an addiction to drugs or alcohol abstains from consuming the drug in order to rid the substance from their body.
If you're addicted to an addictive substance in the Bristol area, then it is likely that you will be asked to complete detox from the substance before you receive any other form of therapy in rehab.
Detoxing and withdrawing from most addictive substances bring with it a whole host of nasty and unpleasant withdrawal symptoms, which if unmanaged, can lead to complications and be potentially life-threatening.
These symptoms include getting shakes, nausea, anxiety, paranoia, severe agitation and struggling to sleep.
This is why if you are planning on detox, then you must detox in a rehab centre where it is safe.
At a rehab centre, you will also be surrounded by healthcare professionals, who might prescribe you medication such as Librium to help you overcome your detox.
Librium helps to calm the symptoms caused by withdrawing, and it is often used to help people with depression and anxiety.
Rehab for Cocaine in Bristol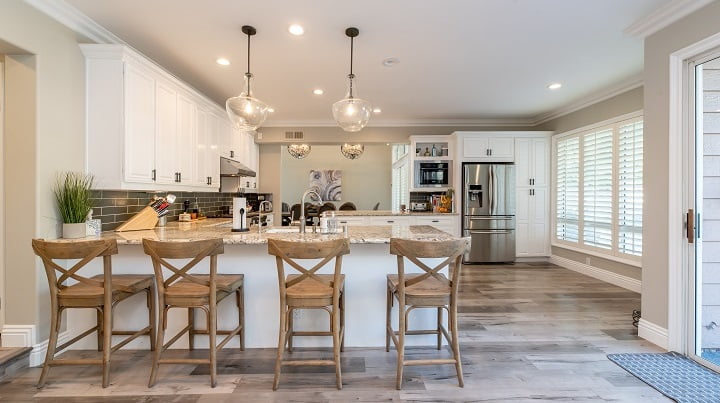 Although cocaine is psychologically addictive, it's important to understand that cocaine is not physically addictive.
Therefore, if you're undergoing rehab for cocaine addiction in the Bristol area, then you do not need to undergo a physical detox.
At rehab, you will be given the opportunity to undergo a range of treatment options to help you overcome your cocaine addiction mentally.
Rehab for Heroin Rehab in Bristol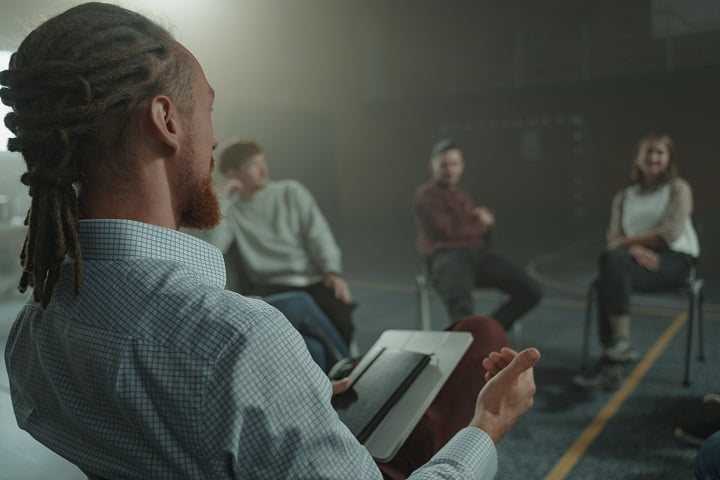 Diversely, if you're addicted to Heroin then you will need to undergo both a medical and psychological detox from heroin as it is both mentally and physically addictive.
After you've undergone your detox, you will receive treatment such as CBT, group and one to one therapy.
Rehab for Cannabis in Bristol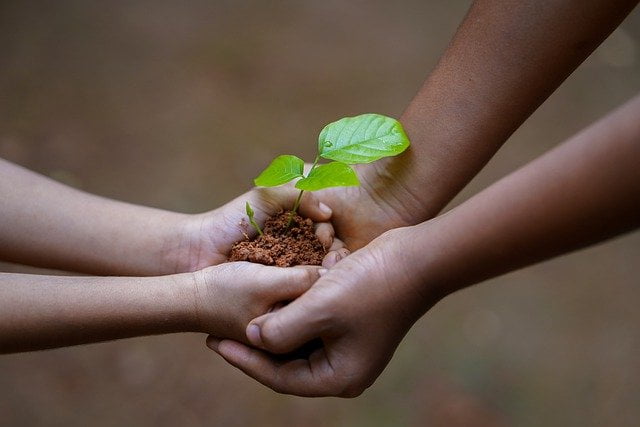 Rehab for Cannabis consists of a lot of therapy. However, as heroin is not a physically addictive substance, you will not need to receive a physical detox.
Your therapy will consist of a range of types of therapies, including CBT, motivational interviewing, group therapy, family therapy and holistic therapy.
Call our helpful, friendly team today on 0800 088 66 86
Relapse Prevention Plan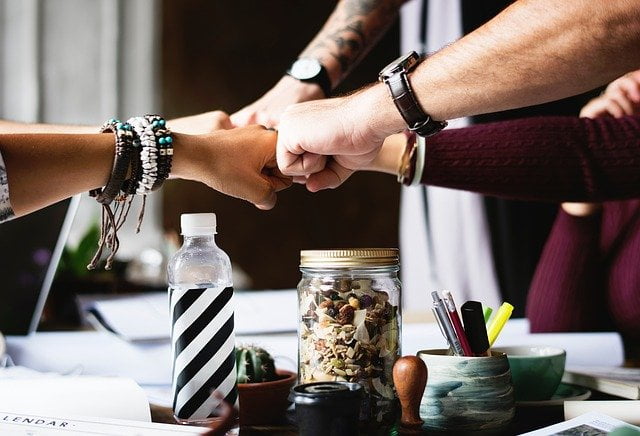 Whilst at rehab for a drug or alcohol addiction in the Bristol area, you will likely receive a relapse prevention plan.
A relapse prevention plan consists of a plan for when you leave your rehab centre, how best to spend your time and how to avoid any triggers.
Below are a few techniques that you can use throughout your relapse prevention plan.
1. HALT
HALT stands for hungry, angry, lonely, or tired. If you start to feel any of these four things, then resolve it before presuming that it's a craving.
2. Self Care
Self-care is really important when it comes to your recovery and your relapse prevention plan. Practice self care regularly by meditating, eating well and exercising.
3. Meditation
Meditation is also a tried and proven way of relaxing when you start to struggle or crave a drug.
4. IOE
IOE stands for 'In case of Emergency.' It's always good to have a person in mind who you can contact when you're struggling with a craving or trigger.
Understanding Treatment In Bristol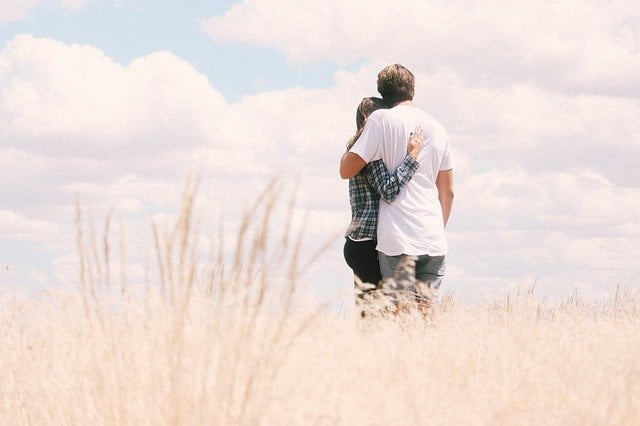 Rehab Recovery offers drug and alcohol rehab programmes in Bristol. The duration of these programmes varies from ten days up to around twenty-eight days in length.
We also offer a number of long-term rehabilitation programmes for drug and alcohol addiction lasting up to six months in duration.
No matter how long you stay at a Bristol rehab clinic, you will receive a year's worth of aftercare support following the conclusion of your residential treatment.
This provides you with an essential support network should the risk of relapse occur during your first year in recovery.
How Do I Know If I Need To Go To Rehab?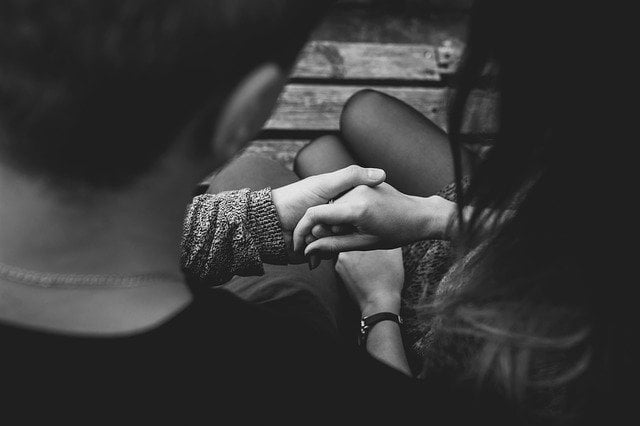 There are a number of signs that indicate you are addicted to drugs or alcohol, which warrants the need for drug and alcohol rehab Bristol.
Take a look at the list below to see if you match more than two of the characteristics, which shows that you are addicted if you:
Have stolen or cheated to get money to buy it
Are obsessed with the particular substance
Have driven while under the influence of it
Get withdrawal symptoms
Have tried to stop but failed
Lie to others about your intake
Have slipped in work or school because of it
Need more of it to get high
Keep a stash of it at all times
Can see the damage it creates but can't stop
If you suspect that you or a loved one is addicted to a substance from the signs above, it's time to seek professional help. There's no shame in asking for support; in fact, it's the most responsible and brave thing you'll ever do.
The Primary Goals of Rehab in Bristol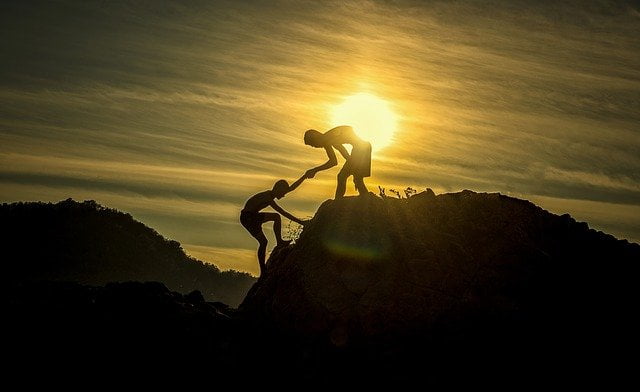 Of course, the primary goal of rehab is to help a person achieve and maintain sobriety. They achieve sobriety as soon as they complete the detox, but dealing with the psychological addiction and learning coping skills is what allows them to maintain it and avoid relapse.
The second goal of rehab is to treat any mental, medical, emotional, or relational problems that either caused the addiction or developed because of it.
Each rehab clinic we partner with within Bristol aims to help you achieve a lifetime of abstinence. This means you must be willing to give up drugs and alcohol and refrain from their use for the rest of your life.
You will receive all the help and support to enable you to achieve this aim.
However, you must be personally willing to adopt abstinence as your overall goal. If you do not, then investing in drug and alcohol treatment really is a waste of both your time and money.
If you are willing to begin a life of abstinence from drug and alcohol use, then contact Rehab Recovery today.
Call our helpful, friendly team today on 0800 088 66 86
Each Individual Programme Is Different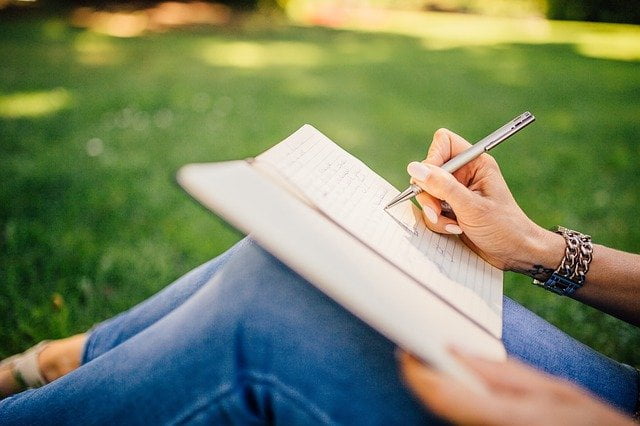 Rehab Recovery believes each person suffering from an addiction to drugs and alcohol does so because of unique underlying emotional circumstances. This uniqueness requires each treatment programme to be tailored to suit these specific needs.
If a treatment programme is not tailored to the person's individual needs, the success of the treatment will suffer.
To ensure treatment programmes are tailored to your needs, we carry an important and more thorough assessment before your treatment begins.
The information we obtain during this assessment influences the treatment options you are given. When you are given treatment options, you are explained why these specific treatment options are selected over competing treatments.
The result of this process is that you attend a treatment programme that's best suited to overcoming your issues with drug and alcohol addiction.
What to Expect When You Arrive at a Rehab Clinic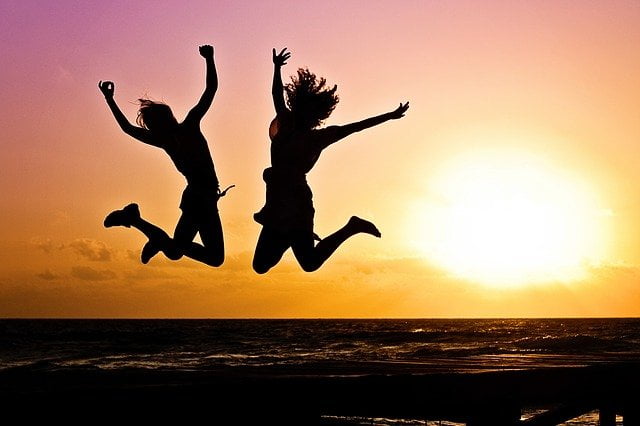 When you are admitted into a Bristol rehab clinic, the first task is for the psychiatrist to carry out an assessment. During this assessment, the psychiatrist will prescribe you medication.
This medication allows you to detox without experiencing withdrawal symptoms.
Your condition will be closely monitored for the first 48 hours of your detox programme.
A 'pro re nata' dosage of anti-withdrawal medication will be written out. This allows our staff the ability to increase your dosage of medication if withdrawal symptoms are not sufficiently treated by your starting dose.
What Happens During Rehab?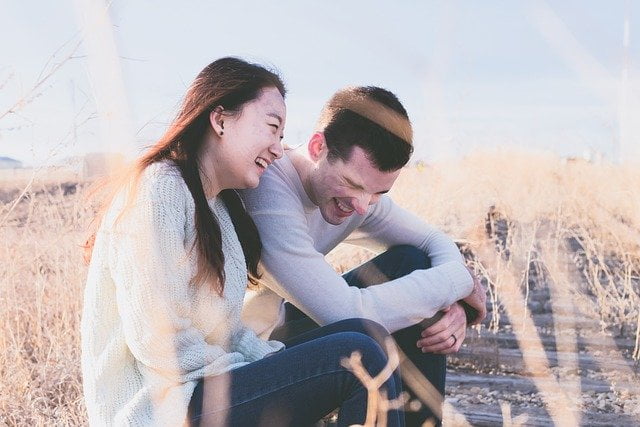 The general rehab process undertaken in each of our facilities has been set out below:
Admissions: Admissions are the first step in rehab. During this step, a person reaches out to a facility, gets the information they need, answer some preliminary question, pack, and then go to the facility. Most centres try to make this process straightforward as to not stress out the patients more than necessary
Assessment: During this stage, a doctor or a team will meet with a patient to help gain an accurate idea of the severity of personal addiction and any co-occurring disorders. This is key in allowing the doctors to develop an individualized treatment plan that will work
Acceptance: This can happen at almost any point during this process. This is when a person accepts that they have a problem and decide that they are going to pursue treatment and work to get healthy. Treatment will only ever work if a person accepts that they have a problem and is open to the help needed for getting better. It can not be forced on a person
Detox: This is the period of time when all traces of alcohol leaves a person's body. This is generally when a person deals with the most withdrawal symptoms, and they need to be under the supervision of a medical professional, or else it can be dangerous
Rehab: This is the period after detox, where a person receives therapy and other support in order to learn how to maintain sobriety and treat their psychological addiction. They may go to various support groups, see counsellors, and receive medication from a doctor. This is a key part of staying sober after they finish the detox
Recovery: Recovery continues on long after a person leaves rehab; it can even last their entire life. During this time, a person should continue going to support groups and/or receiving counselling in order to deal with life and problems that they may face without returning to the substance
Call our helpful, friendly team today on 0800 088 66 86
Benefits of a Medically-Assisted Detox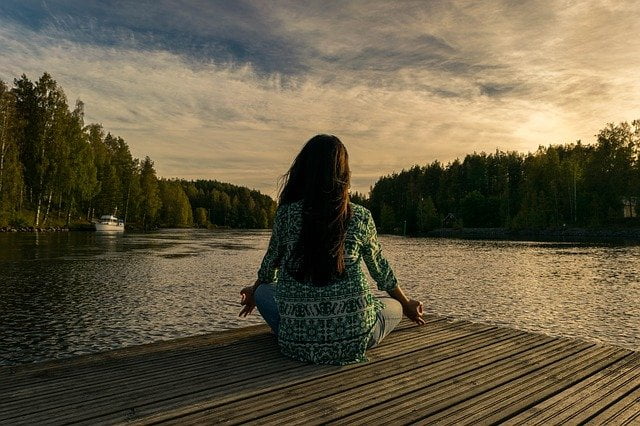 During detox, a person can experience a number of withdrawal symptoms that can range from uncomfortable to dangerous or even life-threatening.
For this reason, it is highly beneficial for a person to go through a medically assisted detox.
You will be monitored throughout the process, and a doctor can prescribe any medications that could help them be more comfortable and safer.
A medically assisted detox is typically the only safe way a person with an addiction can go through detox.
Why Is Counselling So Important During Rehab In Bristol?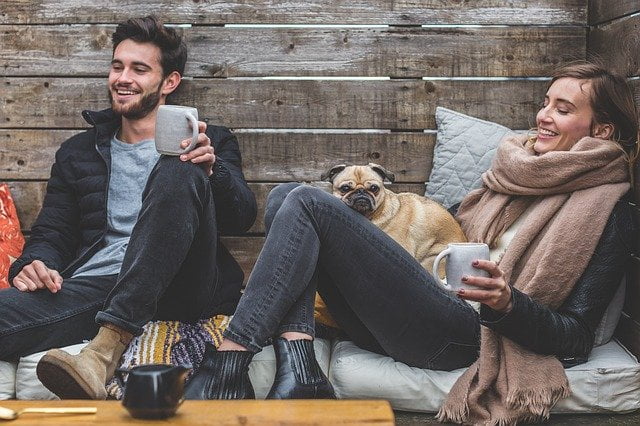 Detox allows a person to physically rid their body of a substance, but it does not deal with the psychological addiction or any co-occurring disorders, and no matter the severity of the addiction, it is more than physical dependency.
In order to maintain sobriety, counselling of some sort is key.
Rehabilitation is not merely about taking medication. Rehab clinics also aim to treat the underlying emotional causes of drug and alcohol addiction.
How? By offering a range of therapy sessions.
These sessions make use of modern therapy techniques. These techniques include cognitive behavioural therapy, psychotherapy and mindfulness.
Together, these therapies allow you to avoid relapse, reduce trauma and live a happy life without drugs and alcohol.
Styles of Treatment At Rehab in Bristol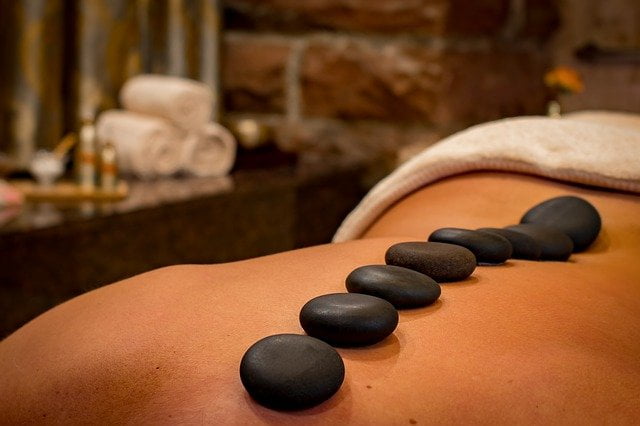 There are so many different types of treatment that a person can receive in rehab. Which ones they end up receiving depends a lot on the centre they go to and what their specific needs are.
Below is a list of some of the most common styles:
Hypnotherapy
Medication
Health education
Group support sessions
Couples therapy
Financial education
12 step programmes
All of these different treatment styles can help a person overcome their addiction and deal with a variety of other mental health problems.
Many people will continue to receive some forms of these therapies after they leave the rehab centre.
Treating Dual Diagnosis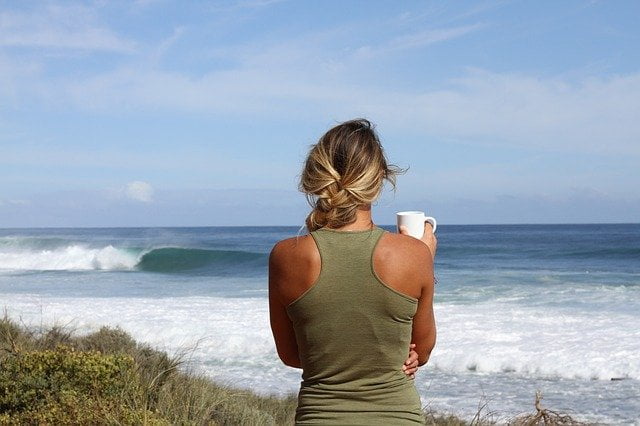 Often when a person deals with addiction, they also have at least one other mental illness. During treatment, it is important that all concurring disorders are treated if a person is going to maintain sobriety.
These disorders could be things like depression, anxiety, PTSD, bipolar disorder, or any other mental illness.
Oftentimes, a person's individualized treatment plan will be built around the specific disorders that a person deals with whether they caused the drinking problem or appeared after the addiction was already developed.
Call our helpful, friendly team today on 0800 088 66 86
Types of Follow-on Care After Rehab in Bristol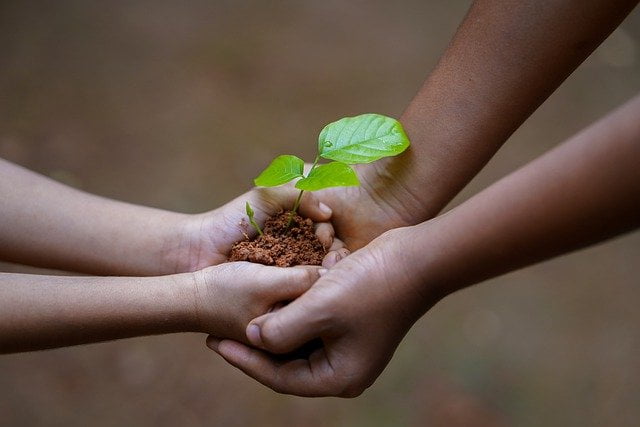 Aftercare Programme: Aftercare is a type of support that a person continues to receive from a rehab centre after they leave the inpatient programme. This is so important as it significantly decreases a person's chances of relapsing
Individual Therapy: Many people continue going to individual therapy after they leave rehab. This will help them deal with life problems without returning to the substance
12-Step Programmes: Many people go to support groups or twelve-step programmes to get support from other people with similar problems. This type of follow-on care is extremely popular and generally successful
Sober Living Homes: These provide living accommodation to those transitioning from rehab to the community. They are community-type living complexes supervised by a care lead. The individual is required to contribute to these communities by paying bills, maintenance work, and abiding by rules and curfews
Contacting Rehab Recovery
For more information on detox and rehab options in Slough, contact Rehab Recovery today.
When you contact us, we shall outline a variety of treatment options that are available to you in Slough. This includes both private and statutory addiction treatments.
We also offer drug and alcohol rehab services in a variety of other locations in the South West, such as Devon,  Cornwall, Somerset, Dorset, Bath and more.
References
[1] https://www.ons.gov.uk/peoplepopulationandcommunity/crimeandjustice/articles/drugmisuseinenglandandwales/yearendingmarch2020
[2] https://www.who.int/news-room/fact-sheets/detail/alcohol
[3] https://digital.nhs.uk/data-and-information/publications/statistical/statistics-on-alcohol/20
[4] https://www.asamcontinuum.org/knowledgebase/what-are-the-six-dimensions-of-the-asam-criteria/
[5] https://assets.publishing.service.gov.uk/government/uploads/system/uploads/attachment_data/file/684823/Alcohol_use_disorders_identification_test__AUDIT_.pdf
[6] https://www.robertjmeyersphd.com/pdf/The%20Community%20Reinforcement%20Approach%20-%20History%20and%20New%20Directions.pdf