Drug and Alcohol Rehab Cardiff
It can be extremely difficult for someone to come to the realisation that going to rehab in Cardiff could be beneficial for their life. Admitting to a drug or alcohol problem is one of the hardest things a person will ever have to do in their life but is also the first step towards a lifetime of freedom.
Going to rehab can truly turn a person's life around.
If you or someone you love is struggling with an addiction problem and you live in the area, going to drug or alcohol rehab Cardiff is one of the best decisions that could be made. Addiction is something to be taken very seriously, with rehab being something that can help immensely.
No one deserves to suffer at the hand of addiction. Unfortunately, when left untreated it is something that can have devastating repercussions.
With most addictions, it is not a question of when someone's behaviour and actions will ruin their life…it is a matter of when.
Addiction is something that destroys relationships and can completely destroy any resemblance of a "normal" life. Many people who have fallen victim to addiction have realised they've lost everything only after it is too late.
Losing one's job, educational pursuits, and support of family and friends isn't unheard of when it comes to serious cases of addiction. No one should lose everything because of their addiction to drugs or alcohol.
There is a way out. Rehab can help.
While the UK battles with drug and alcohol problems, Wales is no exception. From 2018 to 2019, there were almost 25,000 referrals into treatment in Wales. 18,000 of these referrals had substance abuse problems.
Out of this figure, 52.4% were battling alcohol addiction whereas 47.4% were battling drug addiction. It is important to remember that these are only the official figures and that many who are addicted to drugs or alcohol remain undiagnosed.
While England's capital London is rife with drug and alcohol problems, Cardiff is no different. Studies discovered that around 2280 males per 100,000 are admitted to hospital due to alcohol-related accidents and illnesses, whereas 1051 females per 100,000 are admitted.
From 2017 to 2018, there were almost 55,000 alcohol-related hospital admissions in Wales. On average, adults in Wales purchase 9.1 litres of pure alcohol per week, and over 18% of the population consume over 14 units on a weekly basis.
244 out of 100,000 suffer from alcohol abuse, whereas 323 in every 100,000 suffer from drug abuse in Cardiff. As previously stated, many drugs and alcohol-related crimes and incidents remain unreported.
Start your recovery journey today by calling our expert team on 0800 088 66 86
Addiction is a Disease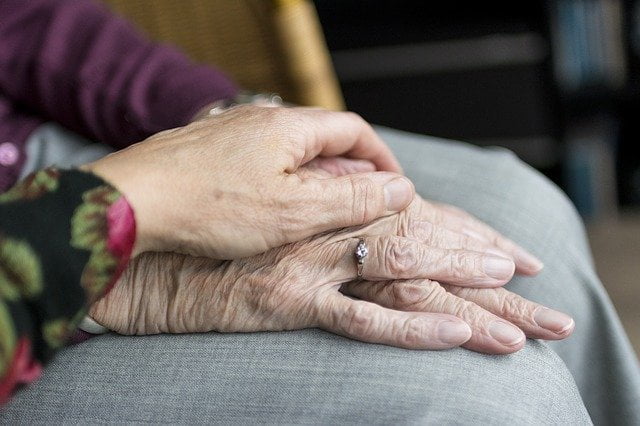 Unfortunately, addiction is something that is often misinterpreted and misunderstood. While many believe addiction to be something related to poor lifestyle choices or weak discipline, it is actually classified as a chronic brain disease.
It is a disease of brain reward and chronic relapsing. When a subject is suffering from an addiction, their brain pathways have been drastically altered to depend on a particular substance, making their cravings insatiable until they consume the substance.
When subjects do not consume this addictive substance, they will experience significant withdrawal symptoms.
These withdrawal symptoms can be so severe that it is incredibly difficult to function without consuming the addictive substance.
However, the more they consume the drug or alcoholic substance, the higher their tolerance becomes. This means that they will need to consume more to match their increasing tolerance levels, and this could mean dangerous levels of consumption and even overdose.
What If I Suffer From Multiple Conditions?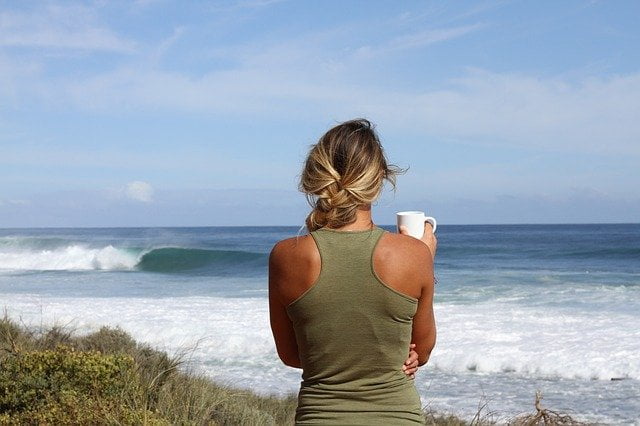 If you are suffering from an additional condition, whether physical or mental, you shouldn't worry about whether this can be accommodated at your drug and alcohol rehab Cardiff. In fact, co-occurring disorders are common among people fighting addiction.
According to a gov.uk study, around 60% of patients who were admitted into a drug and alcohol rehab in the UK are also suffering from another mental health condition. It is important to declare these needs during the admissions process.
Once you have declared these additional needs and requirements to treat the other condition, a dual diagnosis will be made. Then, Rehab Recovery will ensure that you find a drug and alcohol rehab Cardiff that can accommodate all of your needs.
Sometimes, addiction is caused by other underlying health problems. In other cases, addiction can exacerbate or create new problems. It is imperative that these concerns are dealt with using evidence-based treatments and professional medical support.
The ASAM Criteria is a tool that can be utilised to determine what kind of drug and alcohol rehab Cardiff the subject should enter. The admissions team will gather the personal details and requirements of the subject to determine which facility is optimal for recovery.
Each addiction is unique and complex in its own way. Because of this, it is imperative that the subject goes to the right drug and alcohol rehab Cardiff, and not just any rehab facility.
With the ASAM Criteria, each facet of the patient will be considered to assist their recovery.
Start your recovery journey today by calling our expert team on 0800 088 66 86
What Are the Symptoms of Addiction?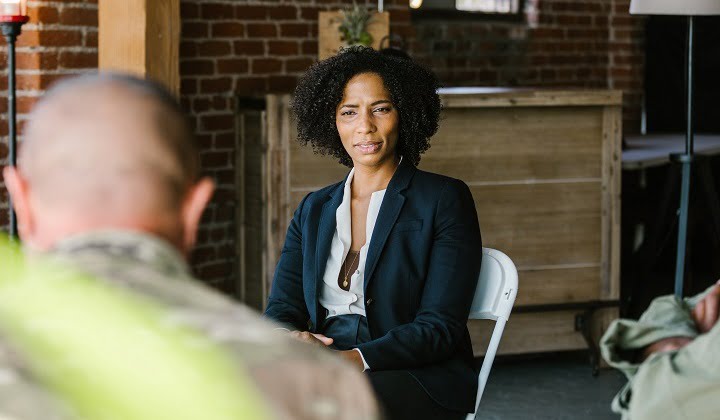 There is a range of symptoms of addiction, and they can be categorised into physical and psychological addictions. Both present many different symptoms and will need to be addressed uniquely to help the subject recover.
If a subject is psychologically dependent on a substance, they will suffer from psychological symptoms such as anxiety, paranoia, depression, and more. Physically dependent subjects will suffer from physical symptoms such as lethargy, fatigue, nausea, or even seizures.
Alcohol is an example of a substance that can create both physical and psychological dependence. Because of this, the withdrawal symptoms can become severe or potentially fatal. It is paramount that patients undergo a medicated detox to recover from alcoholism.
Just like alcohol, heroin is another substance that is physically addictive. This means that the withdrawal symptoms can be severe, and a medicated detox will be required to ensure that the patient recovers safely and comfortably.
Substances such as cocaine, cannabis, and other amphetamines aren't physically addictive, but they are psychologically addictive. However, psychologically addictive substances do not require a medicated detox in the same sense as physically addictive substances do.
How Can I Be Sure That I Am Addicted?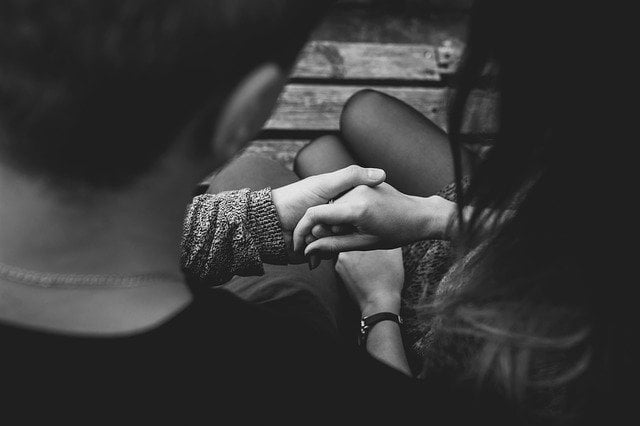 It is imperative that subjects seek the advice of professionals regarding the subject of their potential addiction. However, there are convenient and swift ways of determining whether someone is suffering from an addiction or not.
One example of this is the Alcohol Use Disorders Identification Test, or AUDITs. AUDITs is a list of 10 questions concerned with alcohol consumption and consequences. The subject will answer these questions to find out their 'score' on the test.
If the subject answers with complete sincerity, they will get an accurate assessment of the severity of their addiction. Should subjects score 13 points or higher, it indicates that subjects suffer from substance dependence.
However, the boundaries aren't crystal clear. Should subjects score fewer than 13 points, but higher than 8 points, they should still address their intake as it indicates that they have a substance use problem.
Another way to determine the severity of a subject's addiction is the Diagnostics and Statistical Manual of Mental Disorders (DSM-5).
The DSM-5 criteria associate 11 signs and symptoms with addiction, and if the subject suffers from these, then they could be suffering from addiction.
These include but aren't limited to impaired control, sustained use despite consequences, social problems, and more. Social problems can be defined by a range of things such as social isolation, disinterest in hobbies or neglecting familial or occupational responsibilities.
Clinicians use this framework to determine the severity of a patient's addiction. By identifying the patient's symptoms, they can understand the severity of their addiction, how long their recovery should last and what sort of treatment is necessary.
A patient might be suffering from a mild form of substance use disorder if they experience two or three of the symptoms of the criteria. If a patient suffers four or five symptoms, this indicates a moderate addiction whereas more indicates a severe addiction.
Start your recovery journey today by calling our expert team on 0800 088 66 86
What If I Think Someone Else is Addicted?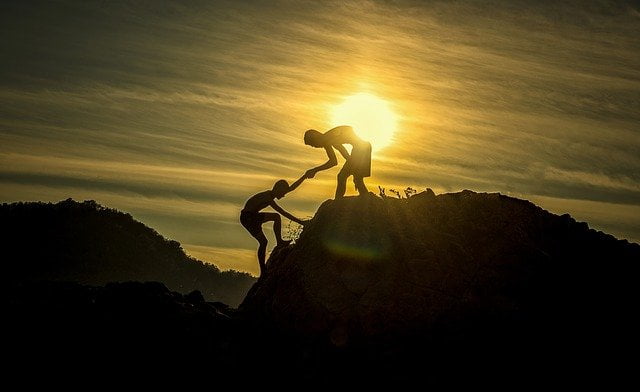 Often, the people who seek support from a drug and alcohol rehab aren't the ones suffering from addiction directly. They are often family members and friends who are suffering indirectly by witnessing addiction overwhelm their loved ones.
Sometimes, professional intervention is necessary to encourage someone who is in denial about their addiction or is reluctant to enter a drug and alcohol rehab. When this is the case, subjects can contact a professional interventionist to assist them.
A professional interventionist can assist the family and friends in organising an intervention for the subject who might be suffering from addiction. Community Reinforcement and Family Training, or CRAFT, is an effective and non-confrontational way to facilitate an intervention.
What Happens at a Drug and Alcohol Rehab Cardiff?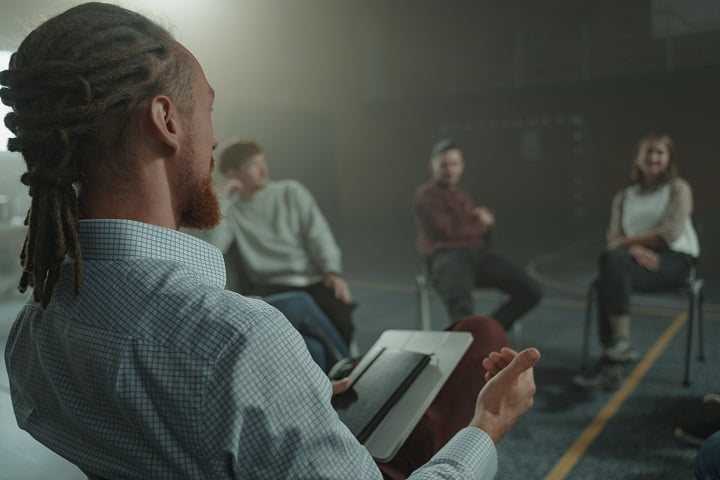 At a drug and alcohol rehab in Cardiff, patients will undergo a personalised recovery programme to optimise their responsiveness to recovery methods. Personalised programmes are far more effective at achieving recovery than those that aren't tailored.
This is because personalised programmes identify each variable of someone's addiction and treat it in a unique way. Each addiction is different in its severity, cause, and substance, therefore each addiction requires a different method of treatment.
At the drug and alcohol rehab in Cardiff, patients will be taught to focus on abstinence. This is because abstinence if done correctly, eliminates the possibility of a relapse.
Then, the patient can focus on relapse prevention skills along with their abstinence.
This is more effective than other methods of recovery such as harm reduction or moderation management. Moderation isn't a possibility when recovering from an addiction.
Any amount of their addictive substance, no matter how small, would be considered relapsing.
Start your recovery journey today by calling our expert team on 0800 088 66 86
What is a Medicated Detox?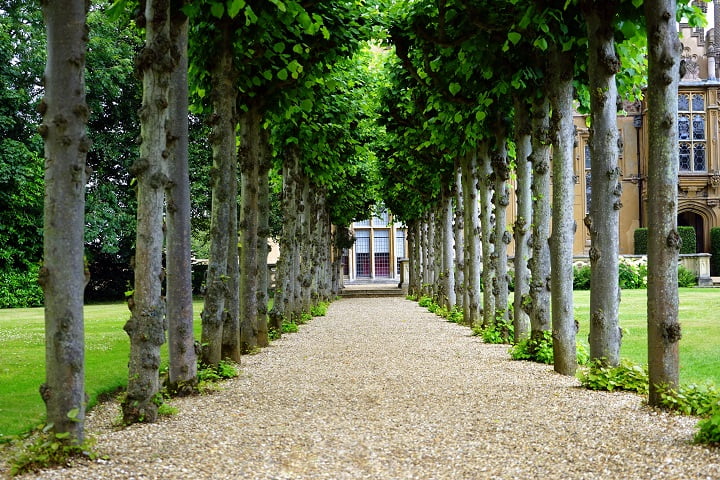 A medicated detox is an essential part of any addiction recovery plan. It is the first stage when the patient arrives at the drug and alcohol rehab in Cardiff, and it is essential in overcoming addiction.
Typically, patients recovering from alcoholism will spend around 7 days undergoing the medicated detox. Patients recovering from drug addiction may spend around 10 to 14 days undergoing the medicated detox stage, depending on the severity of their addiction.
Here, they will allow the addictive substance to withdraw from their body, but this will be done in a safe and regulated environment. Withdrawal symptoms may arise, however, patients will be prescribed medication to ensure that their detox is completed comfortably.
Pharmacological intervention is incredibly important in this stage, and medication such as  Benzodiazepines, Naltrexone, Subutex, and more are used to decrease the severity of withdrawal symptoms.
Because of the difference in effects between physically and psychologically dependent substances, the length of time that subjects spend at a drug and alcohol rehab Cardiff will vary.
For example, if a subject is suffering from alcoholism or heroin addiction, both of which are physically addictive, they may need to spend longer than 28 days at their selected rehab. This is because they will need to undergo a medicated detox to ease withdrawal symptoms.
What Are the Benefits As An Inpatient at a Private Drug and Alcohol Rehab?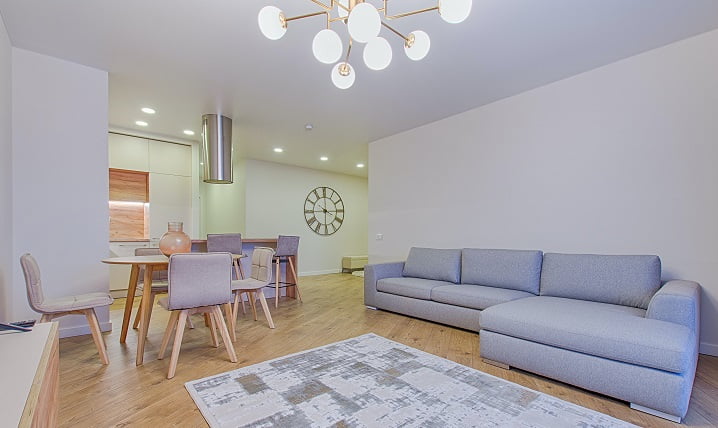 As an inpatient at a drug and alcohol rehab in Cardiff, patients will spend around 28 days in recovery. This might vary according to the severity of the addiction.
This time will be spent detoxifying, undergoing therapy, and strategising relapse prevention.
Patients will also receive swift admission if they opt for a private drug and alcohol rehab Cardiff. Public services are often overworked and underfunded, and this can result in a lengthy waiting list as a subject's addiction continues to worsen.
Additionally, inpatients will be provided accommodation at a private rehab facility. This is beneficial because it allows them to focus solely on their recovery, and it removes them from any toxic environmental and social factors which enabled their addiction.
The cons of a private drug and alcohol rehab are of course its cost. To stay at a rehab for around 28 days might cost between £6,000-£12,000. This will grant you swift admission, accommodation, evidence-based treatment, and constant medical supervision.
Start your recovery journey today by calling our expert team on 0800 088 66 86
Are There Alternatives to Recovering as an Inpatient?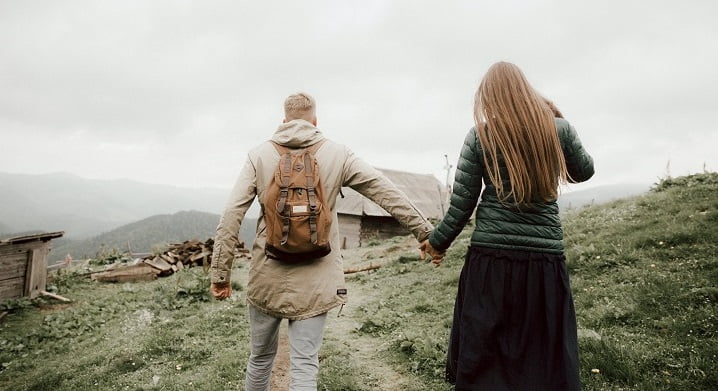 If subjects are seeking alternatives to recovering as an inpatient at a private drug and alcohol rehab in Cardiff, there are many options to consider. Subjects may opt for these methods because they have other obligations or financial limitations.
Home detox and recovery is an option, however, it may not be an option for everyone. Home detox and recovery offer affordability and flexibility for those who may have commitments outside of recovery, whether concerning family or occupation, or something else.
While it does offer affordability and convenience, it isn't entirely safe, especially for those who suffer from severe forms of addiction. If patients have tried to overcome addiction in the past, but failed, they should opt for a private drug and alcohol rehab as an inpatient.
Patients who are consuming high levels of their addictive substance should not opt for a home detox, and neither should patients suffering from co-occurring disorders. This is because it will take professional intervention and supervision to ensure that they recover.
If a patient has a history of becoming violent, they should also be cared for in the safe and comfortable environment of a rehab facility. This is because medical professionals can offer 24/7 support and care for those who undergo recovery in their facility.
Subjects can also gain access to nonprofit fellowship groups to assist them in their recovery. Some of the prominent examples of nonprofit fellowship groups are Alcoholics Anonymous, Narcotics Anonymous, SMART Recovery, and much more.
Alcoholics Anonymous is widely recognised and is one of the most popular organisations when it comes to recovering from addiction. It offers a support system for those recovering from addiction, providing them with a larger and stronger support network.
Narcotics Anonymous is synonymous with Alcoholics Anonymous, only it places emphasis on those recovering from drugs. It is important to note that both organisations are apolitical and nonprofit, meaning that the subject's recovery is the ultimate goal.
SMART, or Self-Management and Recovery Training, is a self-help community for those recovering from both drug and alcohol addiction. It encourages positive behaviour and provides subjects the platform to inspire and to be inspired during their recovery process.
However, when fellowship groups are combined with therapy and relapse prevention planning at a drug and alcohol rehab, the subject's chances of recovery are increased significantly. They won't emulate the effects of a personalised recovery programme.
How to Choose the Right Rehab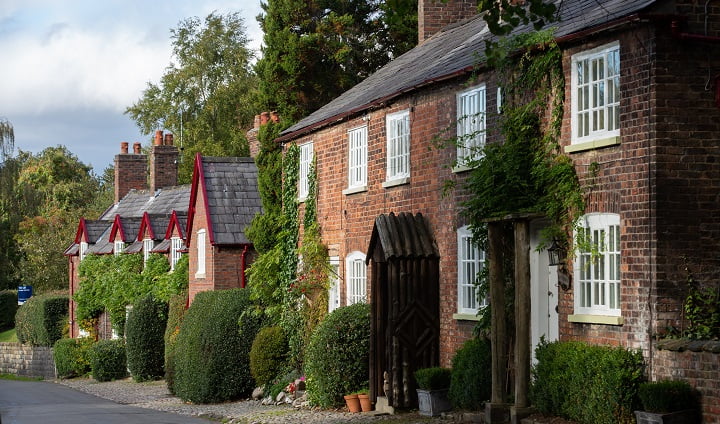 Because there are a plethora of options to choose from when concerned with drug and alcohol rehabs in your area, the process can become overwhelming. Subjects should consider what is most important for them before opting for a particular facility.
Not all drug and alcohol rehabs will be operated the same. They will have different costs, different facilities, and they might have different beliefs and methods when it comes to treatment. Subjects should be mindful when they are selecting their rehab facility.
While each subject's list will be different, reputation should be among the list. It is important that subjects choose a rehab facility that is high in reputation with positive reviews and experience of at least 20 years. This suggests that the rehab facility is reliable.
The drug and alcohol rehab Cardiff also needs to be affordable for the patient. While it is an investment into a better future of sustained sobriety, patients need to be willing to spend the amount of money on their treatment.
Start your recovery journey today by calling our expert team on 0800 088 66 86
Therapy at a Drug and Alcohol Rehab in Cardiff.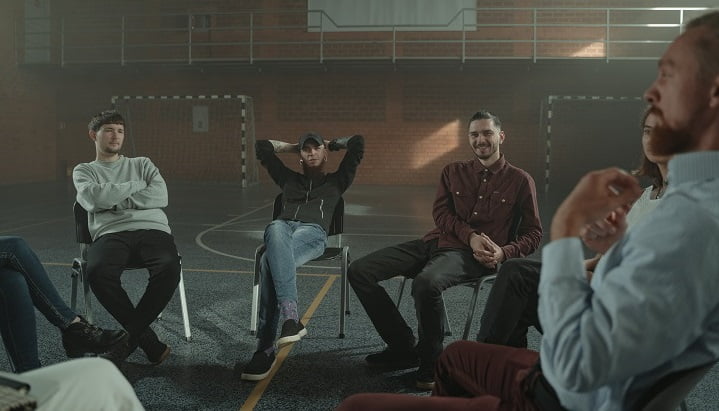 At a drug and alcohol rehab Cardiff, there is a myriad of therapies available for patients to undergo. These evidence-based treatments vary from communication-based therapies,  holistic therapies, relapse prevention planning techniques, and more.
Communication-based therapies include but aren't limited to Cognitive Behavioural Therapy, Dialectical Behavioural Therapy, support sessions, family sessions, and motivational interviewing.
Cognitive Behavioural Therapy and Dialectical Behavioural Therapy can also act as a form of relapse prevention planning. Both are implemented to help the patient reconfigure any negative behavioural traits that they may have which can exacerbate addiction.
Cognitive Behavioural Therapy aims to change the ways that a patient behaves and thinks, introducing and enforcing more positive behavioural patterns and habits. Dialectical Behavioural Therapy focuses on emotional management when dealing with addiction.
Support sessions, similar to those in the fellowship groups, are an effective tool because it allows patients to inspire and to be inspired by others. By providing them with the platform, they can share their unique experience dealing with addiction.
It also allows them to resonate with others who have dealt with similar but unique experiences. By resonating with others, patients can build a larger and stronger support network to help sustain their recovery.
Family support sessions are also effective because they can educate and inform the family about the complexities of addiction. This can help prepare them to identify and prevent relapse triggers, and it breaks down stigmas associated with addiction.
Motivational Interviewing is a goal-oriented style of therapy that encourages behavioural changes. It is based on the 'language of change'. For example, exploring why a patient wants to recover will help them consolidate their goals and intrinsic motivation.
Holistic therapy is unique because rather than identifying and targeting specific symptoms, it addresses patients as a whole entity. Its goal is to optimise the mind, body, and spirit of patients recovering from addiction.
There is a form of holistic therapy for everyone. It appeals to a range of patients who have distinct interests and backgrounds. Examples vary from tai chi to yoga, aromatherapy, massages, reflexology, music therapy, and much more.
12 Step Facilitation Therapy may also be used at therapy to improve the awareness of patients when it comes to identifying triggers and sustaining sobriety. It promotes abstinence and healthy habits and is a frequently used method in fellowship groups.
The Cenaps Relapse Prevention Model is another example of a relapse prevention planning method. The method includes 9 steps such as integration, self-regulation, awareness, and maintenance in order to overcome potential relapse triggers.
Attending Alcohol or Drug Rehab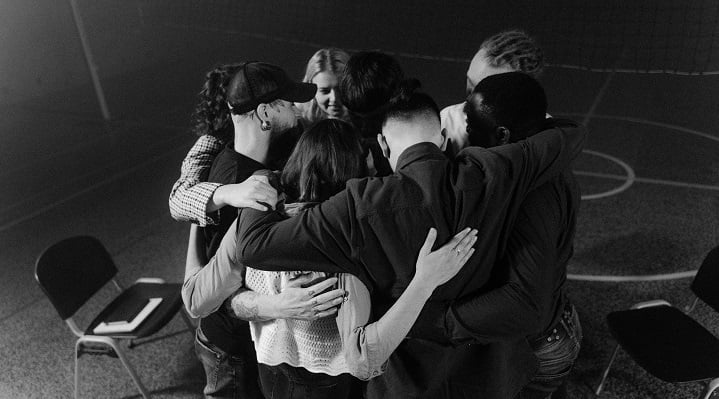 One problem that a lot of people facing addiction find is that even though they realise they have a problem, they think their issues with drugs or alcohol aren't severe enough to warrant a trip to rehab. Nothing, however, could be further from the truth.
Anyone with a drinking or drug problem could benefit from going to rehab.
The idea that someone needs to "hit rock bottom" before getting help is preposterous. But because of this belief, a lot of people with addiction problems refuse to get help. Many of them try to quit on their own, and though some may find success with this method of quitting, the reality is most people cannot quit using drugs or alcohol without help.
Drug and alcohol addiction is a serious problem that most often requires the help of a trained professional. Attending an alcohol or drug rehab in Cardiff offers the help someone needs, allowing them to take all the necessary measures to ensure they never use drugs or alcohol again.
When someone suffering from addiction chooses to go to rehab, they choose to allow themselves the freedom they deserve.
Going to rehab is something that offers addicts a chance to better understand their addiction, while in turn better understanding themselves.
Because therapy is such an integral part of alcohol or drug rehab in Cardiff (and afar), a person attending rehab has the potential to heal from the emotional and mental damage that has led to their current addicted state.
And this is truly something vital if a person wants to seriously abstain from ever using drugs or alcohol again.
Start your recovery journey today by calling our expert team on 0800 088 66 86
What to Expect When Going to Rehab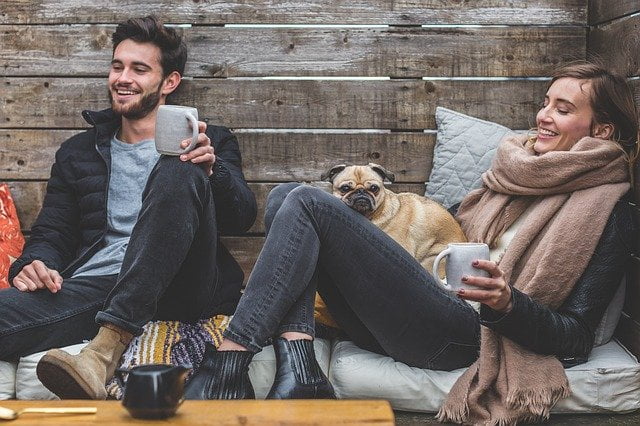 All rehab programmes will begin with a detox that helps someone overcome the physical part of their addiction. Depending on the severity of a person's physical addiction, detox can last anywhere from 24 hours up to a week.
It is only after the drugs or alcohol in one's system have run their course that the other components of rehab can begin.
Rehab consists of quite a bit of therapy. A person attending rehab in Cardiff should expect to go to therapy at least once a day. Most often, they will meet with a private therapist as well as attend group counselling meetings.
Private therapy allows a person to talk about their innermost problems and issues, while group counselling offers a connection to others who are going through the same thing. Therapy and group meetings are a daily part of the entire rehab experience.
The treatment involved in rehab is something else to expect when getting help to overcome addiction.
There are various types of addiction treatments different rehab centres will use. From fitness activity and art therapy to addiction education and various ways to integrate back into society, rehab in Cardiff will be made up of different ways to help a person successfully overcome their addiction for good.
Start your recovery journey today by calling our expert team on 0800 088 66 86
How to Choose a Rehab in Cardiff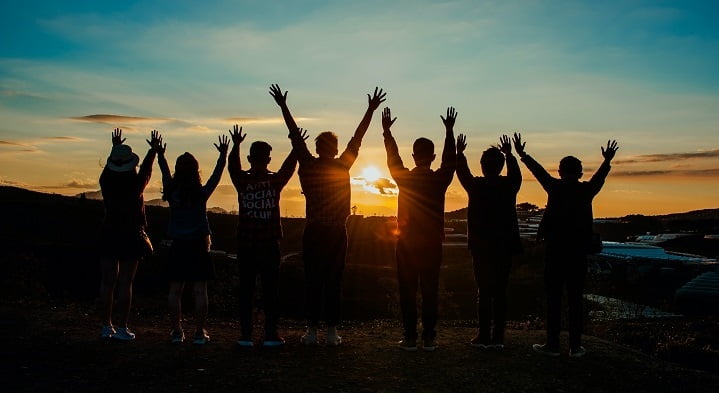 As mentioned, there are different kinds of rehab centres. To ensure the best possible chance at success, one must be chosen carefully.
Some of these differences are listed below:
There are both inpatient and outpatient centres that deal with addiction. The best one is a residential inpatient programme, mainly because the individual will get 24-hour care and attention. There will be no outside distractions or temptations, and the person will be able to discover the triggers as to why they take the substance, to begin with. There are many reasons why some people cannot give up the time to attend inpatient therapy, so an outpatient's treatment programme will be more to their liking.
Different kinds of rehabs will certainly have different levels of luxury and comfort. The more expensive the centre, the higher level of luxury. The higher-end facilities will have single rooms and TVs, for example. It really is down to what everyone wants and can afford from the rehab centre.
Some of the facilities will only cater to single sexes. This tends to take away some of the distractions and may make it easier to concentrate on the programme.
Most centres will have an age limit in that they will not allow people under 18 in. There are specialized children's centres that deal with the under eighteen.
Some people will also be suffering from depression as well as addiction, in other words, they have a dual problem; this can also be catered for. Some rehabs will not deal with dual problems though so it is important to find out which ones do.
There are also foreign rehab centres that offer much the same thing as those available in the Cardiff area. They can be a little more economical in terms of pricing, and offer a more private option should affect individuals feeling the need to do things quietly.
The length of programmes will differ from rehab to rehab.
We Can Help You Find the Perfect Rehab in Cardiff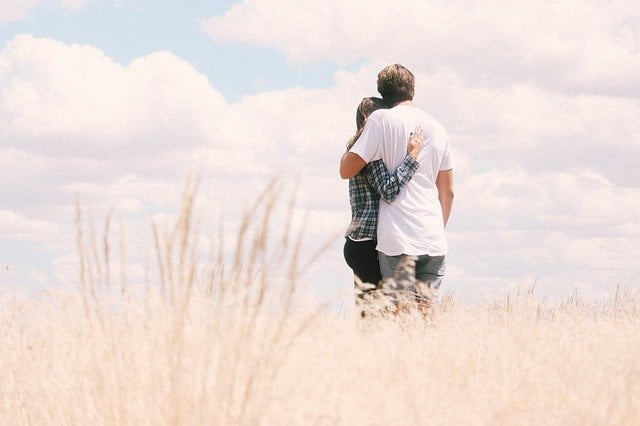 Choosing the right rehab is very important. Because our staff all has experience in addiction, we know what it's like to be in your situation. We are here to evaluate your situation and help you find the perfect rehab to fit your individual needs.
Please call us today, and we can discuss the various options for rehab in Cardiff. We're here to give you all the advice we can so you can make a sound decision and move towards a future that isn't governed by addiction.
Start your recovery journey today by calling our expert team on 0800 088 66 86
Contacting Rehab Recovery
For more information on detox and rehab options in Cardiff, contact Rehab Recovery today on 0800 088 66 86. When you contact us, we shall outline a variety of treatment options that are available to you in Cardiff.
This includes both private and statutory addiction treatments.
We also offer our rehab services across a variety of other locations within the UK, including Swansea, Belfast, Northern-Ireland, Scotland, Yorkshire, Merseyside and more!
References
[1] Treatment Data – Substance Misuse in Wales 2018 – 2019 https://gov.wales/sites/default/files/publications/2019-10/treatment-data-substance-misuse-in-wales-2018-19.pdf
[2] Alcohol Statistics | Alcohol Change UK https://alcoholchange.org.uk/alcohol-facts/fact-sheets/alcohol-statistics
[3] Free Will and the Brain Disease Model of Addiction: The Not So Seductive Allure of Neuroscience and Its Modest Impact on the Attribution of Free Will to People with an Addiction https://www.ncbi.nlm.nih.gov/pmc/articles/PMC5672554/
[4] Adult Substance Misuse Treatment Statistics 2019 to 2020: Report https://www.gov.uk/government/statistics/substance-misuse-treatment-for-adults-statistics-2019-to-2020/adult-substance-misuse-treatment-statistics-2019-to-2020-report
[5] ASAM Criteria https://www.asam.org/asam-criteria
[6] Alcohol Use Disorders Identification Test (AUDIT) https://auditscreen.org/
[7] DSM-5 Criteria for Addiction Simplified https://www.addictionpolicy.org/post/dsm-5-facts-and-figures
[8] Community Reinforcement and Family Training (CRAFT) https://www.apa.org/pi/about/publications/caregivers/practice-settings/intervention/community-reinforcement
[9] Alcoholics Anonymous https://www.aa.org/
[10] Narcotics Anonymous https://www.na.org/
[11] SMART Recovery https://www.smartrecovery.org/