Drug & Alcohol Rehab in Manchester
Rehab Recovery offers tailored drug and alcohol rehabilitation services in Manchester. Our 21-bed rehabilitation centre is ideal for people suffering from a range of drug, alcohol and behavioural addictions.
We also treat a range of mental health issues and eating disorders.
The recorded number of drug-related crimes in Greater Manchester increased by over 3,000 from 2019 to 2021.
Between 2015 and 2017, the rate of alcohol-related hospital admissions in Greater Manchester was 53% higher than the national average, with over 22,000 admissions in 2017 alone.
Addiction can be caused by a person's genes, the action of the drug, peer pressure, emotional distress, anxiety, depression, or environmental stress.
Every person and their reasons for their addiction are different, so we value an individual approach to treatment.
What Impacts Can Drug and Alcohol Addictions Have on a Person?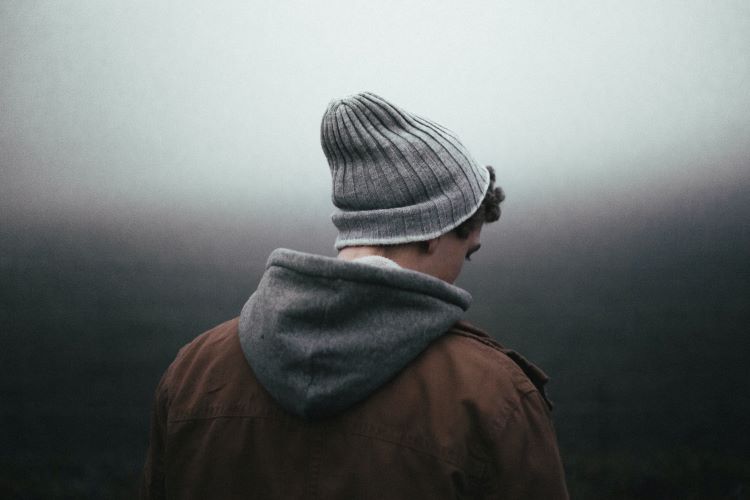 Depending on the individual, their history of addiction, the type of substance they are addicted to, and many other individual factors, will determine the signs and symptoms that an individual may experience when struggling with addiction.
There are both physical and mental health effects that can occur as a result of addiction. 
In many cases, individuals may feel (1) ashamed of their situation, perhaps attending medical consultations with associated issues rather than treatment for addiction directly (2). This can cause many future issues in treating the individual. 
In the long term, an individual's denial of their situation may lead to more risk than necessary before seeking suitable care in Manchester. 
What is the Average Age of Death for an Alcoholic?
J Westman and other scientists concluded from a recent study that men hospitalised with alcohol use disorder have an average life expectancy of 47–53 years, and for women this was 50–58 years.
Research undertaken by Jurgen Rehm, Senior Scientist, Centre for Addiction and Mental Health, calculated that in 2004, 851,900 deaths in people 15 years and older were due to injuries attributable to alcohol consumption.
What Impact Can Drug and Alcohol Addictions Have on Families?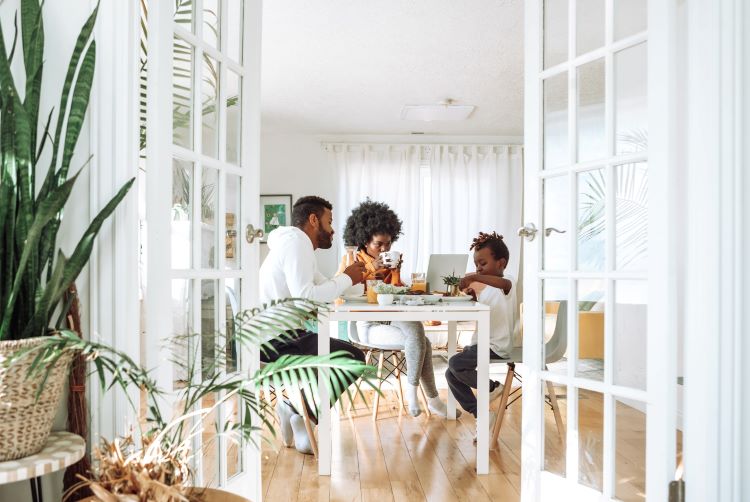 When an individual is struggling with addiction – also known as a substance use disorder (SUD) – then the impacts may not only be limited to the individual directly, but also those around them. 
Studies have shown that individuals living with those struggling from addiction (often family members) may struggle more from mental health issues such as depression and anxiety than those who do not live with someone struggling from addiction (3).  
This is often due to the pressures, stressors, and situations that an individual may have to deal with when living with someone struggling with addiction. 
This is why more and more addiction treatment providers in Manchester are providing greater access to family care and drug support.
How Do I Know When My Addiction is Something to Worry About?
Addiction can affect individuals from all backgrounds – it is a non-discriminatory disease. In addition, it is one of the most dangerous diseases that an individual can suffer from, especially if the addiction is left untreated and/or unacknowledged. 
Some addictions, such as alcohol addiction, can cause serious harm to an individual's physical and mental health, increasing the likelihood of the individual developing rare neurodegenerative diseases such as dementia and Niemann-Pick disease (1). 
In the case that an individual believes themselves to have an addiction, it is vital that they seek help as soon as possible in or around Manchester to limit the negative long-term effects.
What is Rehab?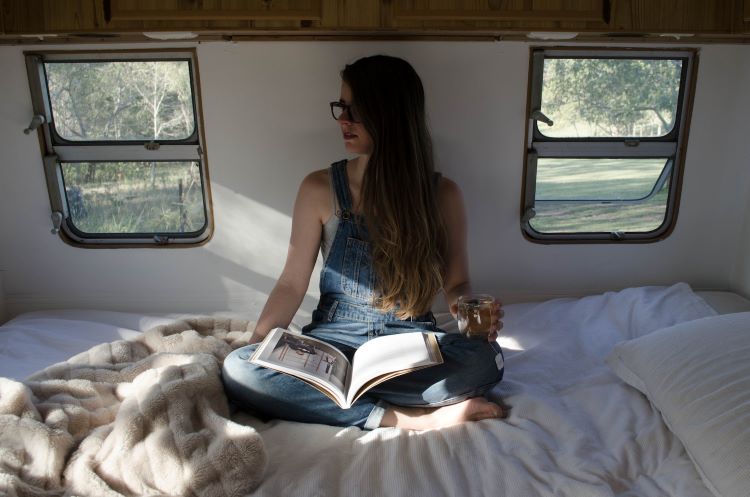 Rehab, or rehabilitation, is the process in which an individual learns to overcome their addiction through a variety of treatments and therapies. This can be through specialised drug and alcohol rehab in Manchester, or anywhere else across the UK. 
Generally, it is recommended to complete rehabilitation in three key stages:
Rehabilitation/therapy 

Aftercare
Though this is the most recommended format in which to complete a successful rehabilitation, this is not always accessible to all individuals. 
In the UK the standard of care is relatively high, but in some countries, such as China, rehabilitative treatment may not always be introduced in individuals' best interest, and rather to fulfil government quotas (5). 
Generally recommended 3 stages – aim = overcome addiction. In some places, this may not be the case and rehabilitative treatment is introduced to fulfil governmental and social quotas. 
How Do I Know If I Need Rehab?
Addiction, or substance use disorder (SUD), is defined as a neuropsychiatric disorder characterised by the recurring desire to continue consuming the substance despite the negative consequences that may arise (6). 
If you feel as though you or someone you may know may fall under this category, then it is good idea to begin research into your symptoms, tracking your consumption of substances, and seeking help where necessary. 
An addiction can quickly worsen, so any adverse effects should be noted and sought after, especially if they are occurring as a result of addictive behaviours. 
What Type of Addictions Are Treated At Rehab?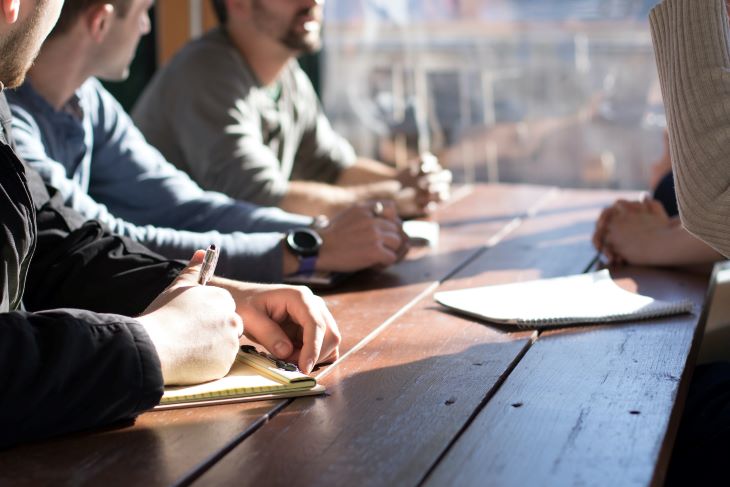 Addictions at a alcohol or drug rehab include alcohol addiction, binge drinking, benzodiazepine addiction, cannabis use disorder, cocaine dependence, opioid use disorder, behavioural addictions and gambling addiction. Buprenorphine addiction, crack cocaine addiction, ketamine addiction and any substance use disorder or physical dependence.
Start your recovery journey today by calling our expert team on 0800 088 66 86
How Effective is Rehab in Treating Alcohol or Drug Addictions?
It is never guaranteed that an individual can be 'treated' completely by addiction treatment services offered across Manchester and the UK. 
To ensure one's own success during rehabilitation and to increase the chances of successful treatment, an individual should commit themselves fully to recovery, with full motivation and a good attitude toward rehabilitation in general. 
Some studies, such as those conducted into Malaysian addiction treatment, suggest that further efforts should be made into creating new rehabilitation treatments that go beyond the conventional, perhaps increasing success across all individual cases (7). 
Will Rehab Cure Me of My Addiction?
Addiction can never be fully 'cured' and an individual who has struggled with addiction in the past will continue rehabilitation (at varying different levels) for the majority of their life. 
Through drug and alcohol rehab in Manchester, individuals will learn essential coping mechanisms and tools that they can use in the long term to ensure their own addiction-free lifestyle as well as working towards long term abstinence. 
Studies emphasise this permanent change, citing changes in the brain and other physiological effects, but suggest that fuller recoveries and permanent reversals of brain damage may be becoming more of a possibility with development of programmes such as gene modification and modulation (8).
What is the disease model of addiction?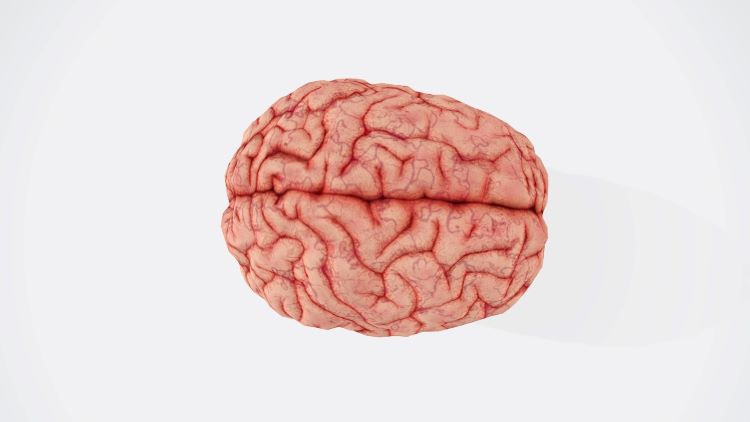 When addiction comes to mind, there can often be an association between the condition and who an individual is. Many people can associate developing a substance abuse problem with bad character and not being a good person, but this is not the case.
The disease model of addiction addresses that addiction is a condition that strongly impacts the way the brain works. It corrupts it systems, especially those relating to decision-making when it comes to substance use.
It explains that the condition is like a disease and develops in spite of an individual's intentions.
By using the disease model, addiction can be understood as a condition that hijacks the way the brain works and pushes an individual to take drugs or drink alcohol when they don't even want to.
It also acknowledges factors such as genetics which increase an individual's chances of developing the condition.
You can read more about the disease of addiction here.
To learn more about rehab in Manchester, call us on 0800 088 66 86
What Happens If I Don't Get Help?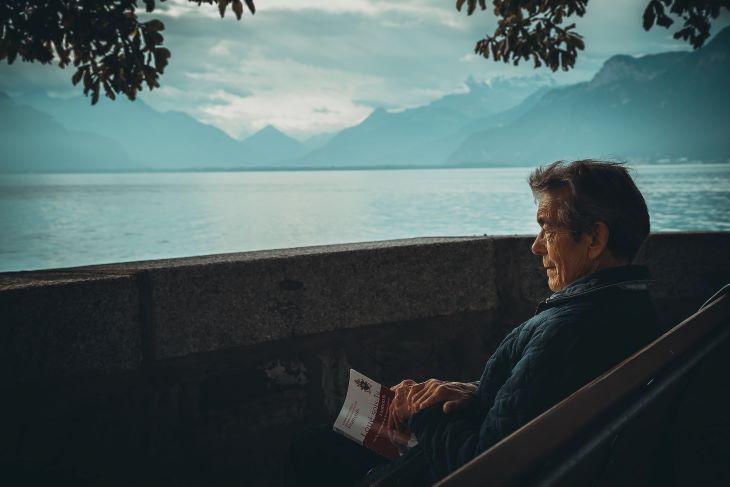 As mentioned previously, addiction is a disease that can quickly worsen if left without proper treatment. This is why Rehab Recovery recommend that individuals seek suitable drug and alcohol rehab in Manchester as soon as possible, without waiting for negative long-term effects. 
As well as the physical risks to health and wellbeing, more and more studies are outlining the risk of additional issues that may arise as a result of addiction. 
For example, those who are seeking addiction treatment for opioids are relatively more likely to engage in risky and illegal activities – especially those involved with the procurement of further substances (9).
This highlights the situations and further negative consequences that can arise as a result of lack of care for addiction.
Can I Recover from Addiction Without Professional Help?
Rehab Recovery always suggests that individuals seek some form of support before attempting to recover from addiction.
In Manchester, there are many different establishments and sources of support where an individual can go to seek rehabilitation services, therefore limiting the negative effects that can occur as a result of isolated recovery. 
For example, some substances can have dangerous withdrawal procedures, requiring support and accompaniment in case of serious issues. 
Why Should You Avoid Recovering on Your Own?
Though mentioned previously, it is again important to stress the dangers of trying to recover by oneself while struggling with addiction in Manchester.
This includes attempts at home detoxes and self-recovery. 
As stressed before, there are serious physical and mental health issues that can arise, as well as a high chance of relapse in the future. 
In one study, a sample of 60 individuals showed that there were several issues with home recovery and home detoxes. 14 of these 60 individuals reported no improvement to their situation, whereas only 13 reported 'improvement', with only 11 individuals maintaining abstinence throughout the duration of the study (10). 
Can I force My Loved One to Go to Rehab?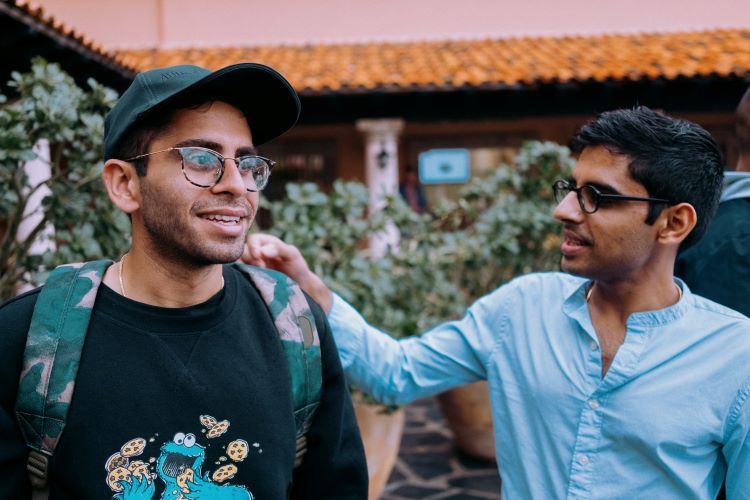 No one can be forced to partake in something that they do not want to – including the possibility of entering drug and alcohol addiction treatment in Manchester. 
For those who may be more reluctant to enter care, it may be useful to consider options such as interventions – designed to mediate the process of realising the impacts of an addiction and working towards entering care. 
Interventions are shown to work best when including family members in rehabilitative decisions and choices, treating all members who may be affected, and making sure each of these treatments are specialised to each individual (11). 
How Do I Prepare for Addiction Rehab in Manchester?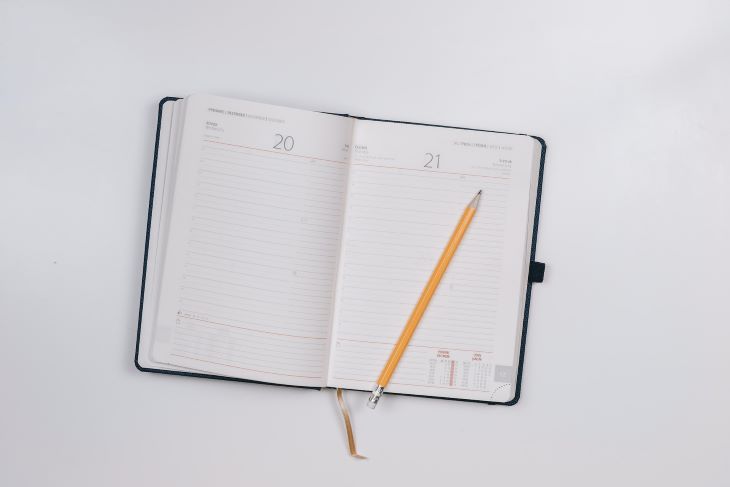 Before entering rehabilitation in Manchester, it is important to understand your options, your requirements, and the suitability of care for your individual case. 
This means that when an individual enters rehabilitation, they are likely to have a good idea of what to expect within care, even if they have not directly participated in any treatments or therapies up until that point.
In addition, most individuals are encouraged to take part in taster sessions before choosing suitable rehabilitation, meaning that individuals are more familiar with some particular forms of care, reducing the stress and pressures of settling down in long-term rehabilitation. 
If an individual is unsure about any part of their rehabilitation, or if they would like to discuss any of their treatment further, get in contact with Rehab Recovery today.
How Do I Tell My Family I'm Going to a Drug & Alcohol Rehab in Manchester?
Before an individual enters rehab in Manchester, it is important that the individual contacts those who are most important to them.
In these situations, it is important to listen to any concerns, questions, and experiences that a friend or family member may want to share with the individual before they enter rehab. 
In many situations, family can be some of the individuals who are most affected by a loved one's addiction, often leading to feelings of denial, shame, anger, and confusion at the situation (12). 
Can I Lose My Job If I Leave to Go to Rehab?
In a direct sense, no – an individual cannot lose their job simply because they have the need to go to rehab in Manchester.
However, it is important to remember that specific circumstances i.e., addictive behaviours in the workplace, may influence this more than other factors.
There is no clear-cut law on what counts as lawful or unlawful dismissal when it comes to termination of labour for rehabilitation purposes.
What Happens When I Arrive at Rehab?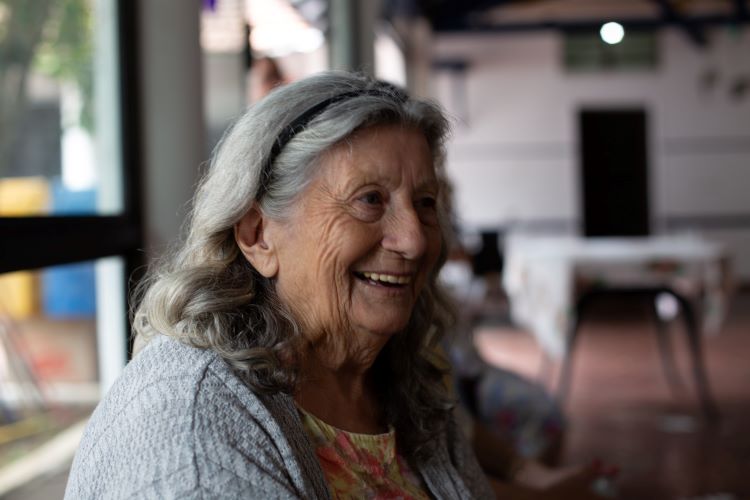 After arriving at rehab in Manchester, as mentioned previously, an individual will begin to engage in the various treatment programmes, including a full detox, that they chose before entering care.
The sooner treatment begins, the more likely it is that an individual will have a positive experience of rehabilitation, working towards long-term abstinence as soon as possible. 
If the individual is struggling, or if something doesn't feel right or helpful, it is important that the individual seeks help and lets the right people know as soon as they are able. 
Will I Be Able to See My Family During Rehab?
In some cases, an individual may begin some form of family drug support while undergoing rehabilitation in Manchester, involving them as part of their recovery.
This will allow for greater relations to be built between the individual struggling with addiction and those around them who may have been affected by the impacts of addiction. 
Studies show that family drug treatment is effective when employed correctly but may be slightly more effective in the treatment and rehabilitation of younger addicts i.e., adolescents and teenagers, compared to the treatment of adults (13). 
Can I Leave Rehab at Any Time?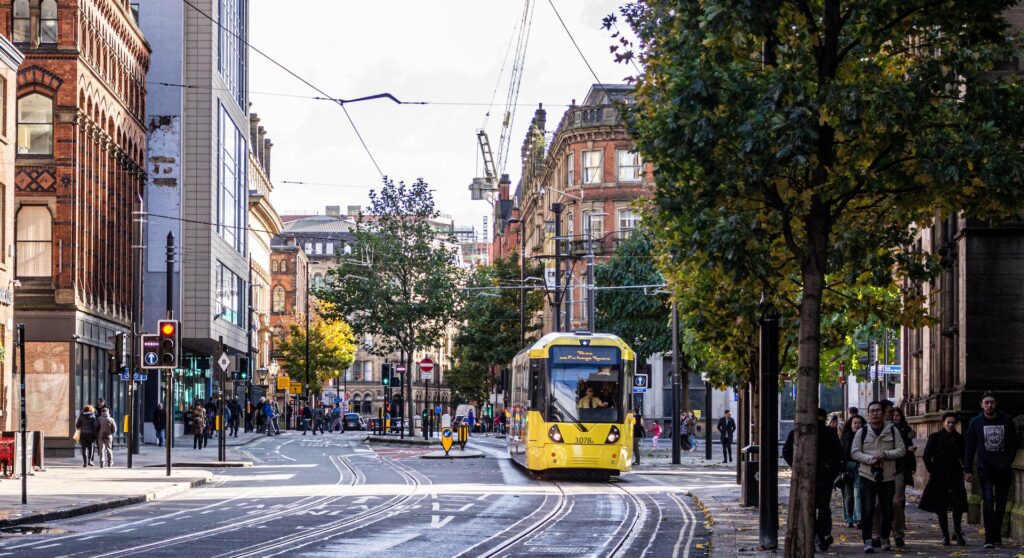 Rehab Recovery generally suggests a stay of 28 days when undergoing addiction treatment in a residential centre in Manchester, and this is generally assumed to be uninterrupted, allowing for full focus and motivation toward recovery. 
It is not generally suggested to take breaks or time away from specific recovery programmes. 
Individuals undergoing outpatient care, however, are more likely to reside at home while undergoing rehabilitation, meaning that there are plenty of opportunities for individuals to have some time away from rehabilitation.
This is not recommended for individuals struggling with more serious addiction effects, as well as for those who have multiple attempts to become sober in the past. 
Will Friends and Family Be Allowed to Visit?
Depending on the facilities of the residential centre in or around Manchester that the individual chooses will determine whether or not an individual struggling with addiction may be able to have visitors.
Some centres have visiting rooms, or specific offices designed to cater towards those who may want to visit their loved one. 
In the cases where visitation rooms are not in place, a centre may instead offer phone time for individuals seeking social contact with those still at home. 
Will My Rehab Programme Be Confidential?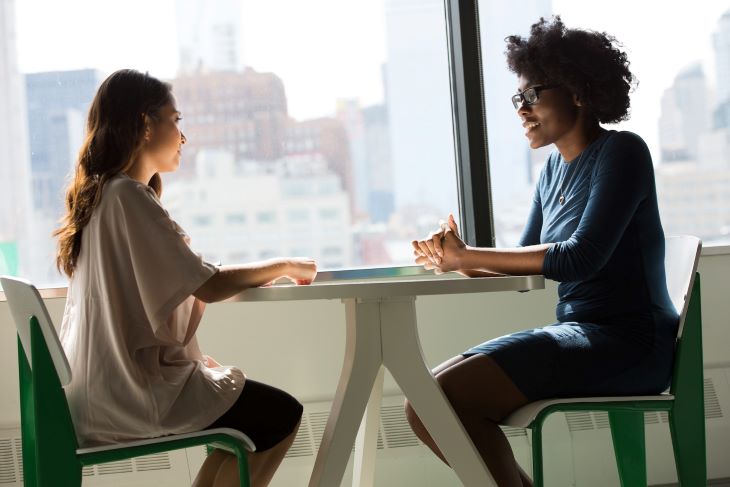 Through Rehab Recovery, all of our cases are kept completely confidential, meaning that no one else will know about your rehabilitation journey – no matter who you are or what type of care you undergo. 
To learn more about our privacy policy, please get in touch or take a look at our other pages of information.
Do Rehabs Centres Provide Gender-Specific Treatment?
Some centres in Manchester or across the UK may specifically cater towards a specific gender, allowing greater comfort for some individuals who may seek single-gender care. 
However, there are generally agreed not to be many disparities between men and women when it comes to rehabilitative care, rather that there are disparities when it comes to accessing these services (14). 
This is something more and more addiction treatment providers are working towards – increasing accessibility to rehabilitative care for women. 
What If I Suffer From Multiple Conditions Alongside Addiction?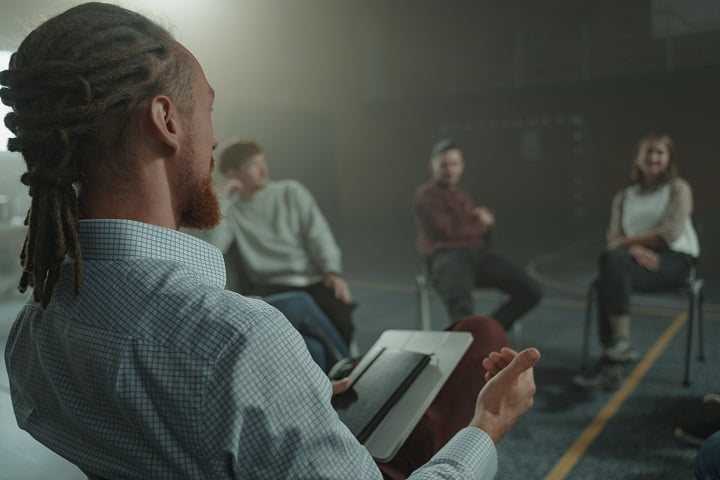 Addictions don't develop randomly. There are a variety of ways that they can become a problem in an individual's life, and a very common one is the presence of another mental health condition (according to the DSM-5) that kickstarts the unhealthy consumption of a substance.
With conditions like anxiety and depression, individuals can experience very negative thoughts and emotions. They can be overly worrisome, sad, or frustrated, and the positive sensations of taking drugs or alcohol can seem like a good way of feeling better.
When addiction develops this way, it is known as dual diagnosis. Effective recovery can seriously depend on the identification of this as the roots of a condition can be intertwined with anxiety, depression, or trauma.
At rehab you will have a psychiatric assessment by a psychiatrist to determine whether you need psychiatric treatment.
Very often, this relationship will be targeted via a range of therapy activities. For example, Dialectical Behavioural Therapy (DBT) looks to address the difficult emotions triggered by poor mental health and talk through how best to prevent them from fuelling addiction.
Other mental health conditions include:
Rehabs focus on abstinence, rather than harm reduction or moderation management
Addiction treatment in Manchester can take on different focuses depending on the circumstances an individual finds themselves in.
For less severe cases, treatment can focus on moderation and reducing the risks that come from substance use, whereas more severe conditions will strive for complete abstinence.
Drug and alcohol rehab Manchester tends to focus on abstinence as a preferred focus of treatment. The reason for this is that practising abstinence is far more effective than reduction as it trains individuals to completely cut out drug and alcohol use.
Experts have agreed that abstinence is always the safer and more effective route to addiction recovery.
Due to the lack of control that addicted individuals have over their behaviour, allowing for any rate of substance use to continue leaves the door open for addiction to develop and get out of hand again. Even with monitoring measures in place, things can turn sour.
In addition to this, abstinence is the best way to keep an individual and their family safe. Substance use of any kind can severely impact newly recovered individuals, and they can seriously hurt themselves or become violent towards the people around them.
As a result, completely abstaining from substance use is a good way of reducing all of these associated risks.
Start your recovery journey in Manchester today by calling our team on 0800 088 66 86
Will Your Insurance Cover Rehab?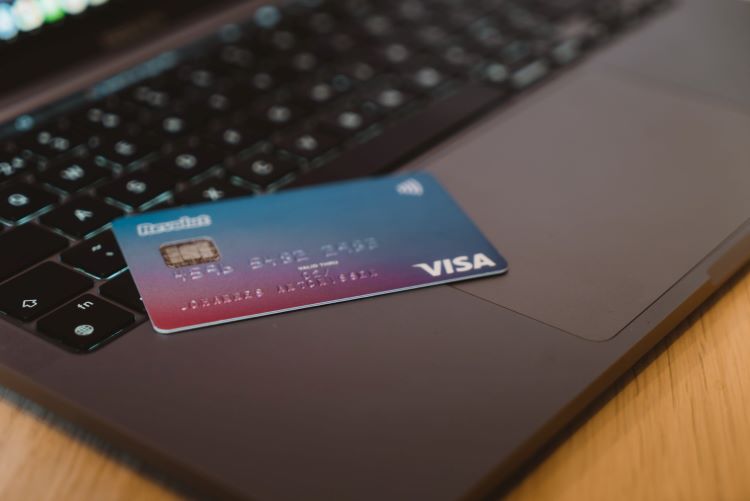 As there are so many sources of healthcare and healthcare plans in the modern world, it is impossible to generalise whether or not a specific plan will cover all (if any) aspects of addiction treatment in Manchester. 
For example, some individuals have personal plans which they can tailor to their healthcare needs whereas others receive healthcare insurance from their career or work, meaning that the limitations of what it covered may or may not include rehabilitation. 
Check your specific plan to see what may be covered. 
I Can't Afford Drug and Alcohol Rehab – I Don't Have Insurance. What Can I Do?
Rehab Recovery aims to make rehabilitation accessible to all, no matter the severity of the addiction or the situation of the individual who may be struggling. 
This means that we aim to support all individuals, whether this is with simply choosing the right rehabilitation plan for them, or whether this is helping an individual with a payment plan specific to them. 
Get in touch today to see how our payment plans may be able to help you or someone you know to get the perfect care for you. 
Is Addiction Treatment Accessible Through the NHS

 in Manchester?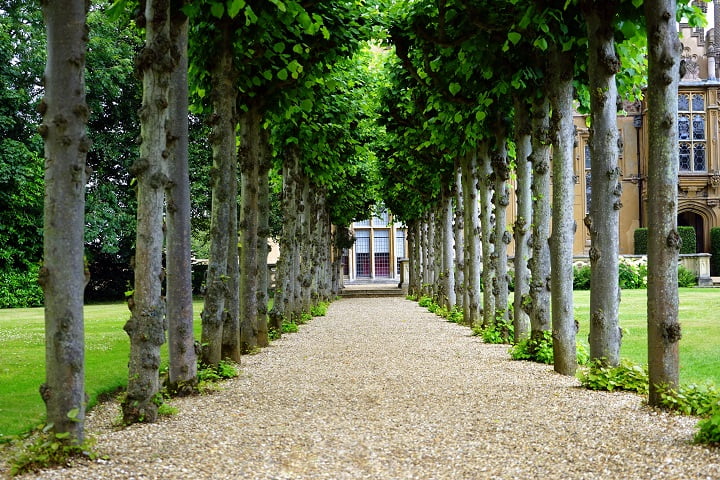 Professionally supported drug and alcohol rehab in Manchester is one of the best ways to recover, for a variety of reasons.
Below we've compared the pros and cons of going down the private and council-funded rehab treatment route in Manchester.
What are the benefits of private rehab in Manchester?
Probably the greatest strength of private treatment is its vast variety of services and facilities. These rehab programmes tend to offer a great range of treatment methods, recreational activities, and accommodational services for individuals to enjoy.
In addition to this, these rehabs often attract the best professionals in the field of addiction to come and work for them. This means that individuals will get top-quality care in these programmes, ensuring both a safe and effective experience.
Finally, private care treats individuals much more like individuals than patients. Personalised treatment plans can be created, allowing for each person's journey to specifically target the obstacles and difficulties they face in everyday life.
What are the negatives of private rehab in Manchester?
The largest obstacle for individuals wanting to get private treatment is the admission cost. These programmes are usually very expensive, and so are not accessible for the average person.
On top of this, these facilities tend to be located in isolated places in order to accommodate for the range of services they provide. For this reason, they are not easily accessible, and individuals will have to relocate in order to use them.
What are the benefits of council-funded rehab in Manchester?
Being offered by the NHS means that public rehab programmes are cheap. This makes them widely accessible for all kinds of people.
Also, local councils' responsibility for providing these facilities means that they are present in almost all communities. Individuals of any county or town will have a local option, and so will not need to relocate in order to get treatment.
What are the negatives of council-funded rehab in Manchester?
These public services are often in high demand, meaning that individuals regularly need to join waiting lists in order to access them. This delay to getting support can often lead addictions to get worse in the meantime.
When individuals do get on these programmes, the resources available to them are very limited. Professionals and equipment needed for treatment are stretched as far as possible, and this often means that individuals will need to share facilities and receive impersonal care.
Addiction is not considered a 'choice' or 'moral failing' on behalf of the addiction sufferer – rehab is about treating the disease of addiction.
Are there alternative organisations I can consider?
Below is a list of other charities and statutory-funded services that offer free support and advice for addiction in and around Manchester:
1. Turning Point – Smithfield Detox
Address: Thompson St, Manchester M4 5FY
Telephone: 01618 278570
Website: https://www.turning-point.co.uk/services/drug-and-alcohol-support/detoxification.html
2. Change Grow Live | Adult and Young People's Drug and Alcohol Service
Address: 43A Carnarvon St, Cheetham Hill, Manchester M3 1EZ
Telephone: 01618 236306
Website: http://www.changegrowlive.org/content/manchester-integrated-drug-and-alcohol-service-carnarvon-street
3. The Winnicott Centre CAMHS
Address: 195-197 Hathersage Rd, Manchester M13 0JE
Telephone: 01617016880
Website: https://camhs.elft.nhs.uk/
You can also reach out to a number of helplines, including Mind UK, YoungMinds, Rethink Mental Illness, Samaritans and Papyrus, SMART Recovery or find an Alcoholics Anonymous, Narcotics Anonymous, Alateen or Cocaine Anonymous near you.
The NHS, Turning Point and We Are With You provide free and reliable information about drug and alcohol addictions and dependencies.
Rehabs and organisations are led by guidelines set by the American Society of Addiction Medicine, National Institute for Health and Care Excellence, the National Association for Children of Alcoholics and the NHS Foundation Trust so you are in safe hands with person-centered care.
To learn more about choosing between private and public in Manchester, call us on 0800 088 66 86
What is Inpatient Addiction Treatment in

 Manchester?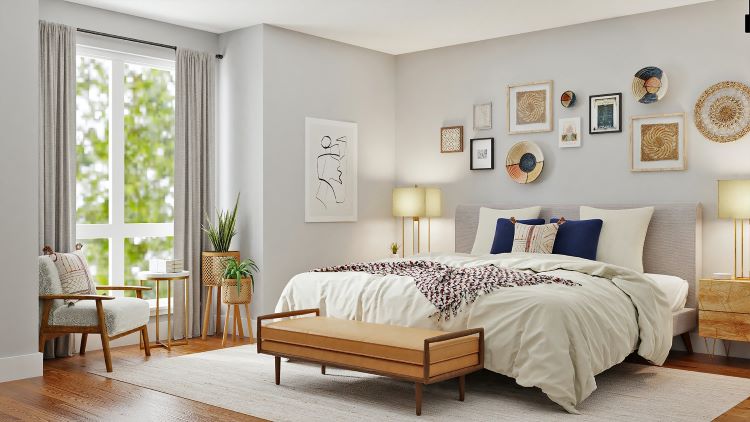 Individuals have a variety of choices when it comes to the route they take for treatment. However, in some circumstances, this choice can be limited when an individual really ought to be in residential treatment.
This involves staying at your rehab facility for a period of time. You'll be given a comfortable room and all of the facilities you need to live there until you have recovered.
Residential Alcohol Rehab Vs. Outpatient. Which is Better?
There are several reasons why an individual may need to go into residential rehab rather than be eligible for outpatient care in Manchester.
They include:
Having a mental health condition – Those who struggle with anxiety or depression may not be able to properly care for themselves when going through detox, so they will need the supervision and support of residential care.
Struggling with self-motivation – If an individual has failed to get sober by themselves in the past, they may struggle to find the motivation to do it in the future. For this reason, additional support may be needed.
Health and safety – If an individual is reckless or aggressive when experiencing withdrawal, it is in the interest of themselves and the people around them that they conduct rehab in a safe and secure environment.
Severe withdrawal symptoms – Some addictions can trigger dangerous withdrawal symptoms. For example, alcoholism can spark seizures and cardiac problems. As a result, it is best that these individuals undergo rehab in a space where doctors are on hand to provide support when required.
Start your recovery journey in Manchester today by calling our expert team on 0800 088 66 86
What Are the Alternatives to Going to Rehab

in Manchester?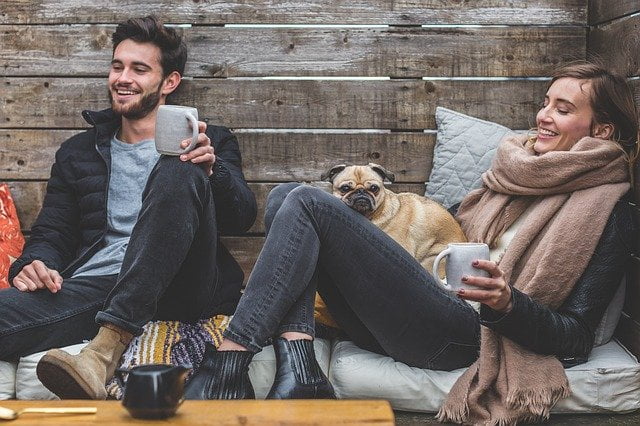 Rehab is considered to be the most effective method of treating addiction. This does not mean, however, that it is the only option in Manchester that individuals have at their disposal.
Those who develop addiction are not always in a position to engage in rehab. They can have financial limitations as well as other responsibilities that they need to juggle, so the options that grant more freedom and flexibility in these areas can be of great interest.
What is Alcoholics Anonymous?
The AA is a 12-step alcohol recovery programme which holds meetings in Manchester and many other UK towns and cities.
These involve individuals attending meetings that work to incorporate them into a community of
recovery and support
.
On a regular basis, individuals attend sessions and participate in conversations guided by a group leader who believes in a higher power that can help maintain your sobriety.
They are encouraged to share their experiences and emotions, and attendees listen and offer advice to one another.
What is Narcotics Anonymous?
NA is a very similar programme to the AA.
In addition to the sense of belonging this consistent support creates, individuals within are helped along by sponsors (such as a friend or colleague) who personally track and influence their recovery.
Sponsors can act as the backbone of an individual's experience, making sure that they attend meetings and being there for them when they face obstacles or challenges.
The NA have frequent meetings in and near Manchester.
What is Smart Recovery?
This meeting-oriented programme tackles addiction via a conventional format, but with a twist in an approach that separates it from standard rehab.
This type of recovery programme is defined by the goals at its centre. Instead of holding sobriety and complete recovery as the marker of a successful effort, it places more focus on being motivated, managing cravings, developing helpful coping mechanisms, and remaining substance-free.
As well as setting these smaller, more realistic goals to aim for, SMART stresses that recovery is a messy process. Individuals are told that setbacks are normal, and this works well to keep everyone on track when they experience obstacles.
SMART Recovery hosts several frequent meeting around Manchester, as well as multiple online meetings.
Can I Do An Alcohol Detox At Home?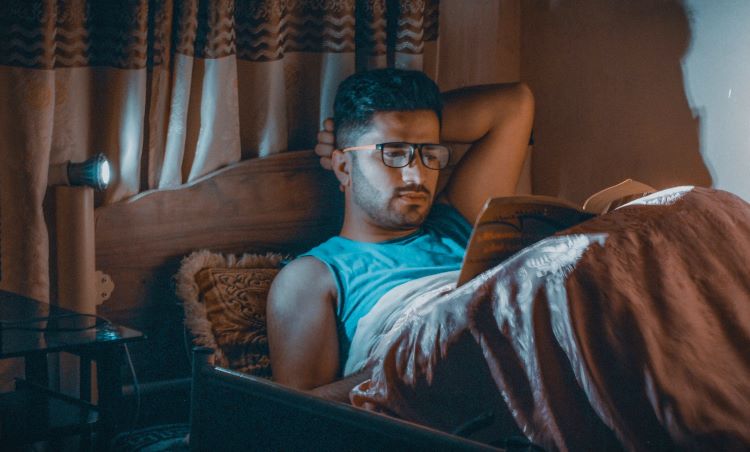 Not being able to get time off work does not mean that an individual is helpless to tackle their addiction.
Rather than going out and engaging in treatment within a rehab facility, individuals can receive deliveries of Librium, a benzodiazepine that dampens the effects of withdrawal symptoms and take them to aid their detox.
An individual's progress is watched via regular meetings with an addiction specialist, and the process usually shows results following the initial week of detox. In order for long-term psychological progress, however, it is recommended that home detox be combined with addiction therapy.
Thanks to its remote nature, anyone in Manchester who qualifies for home detox will be able to receive it.
Naltrexone can be prescribed by a doctor to help you to to stop the association between alcohol and pleasure, helping you to have fewer drinks, or avoid them completely depending on how severe your addiction is.
What are Al/Anon Family Group meetings?
Being the family member of an addicted individual is not easy. Many of the consequences of substance abuse can affect them.
When a loved one becomes dependent on a substance, their family and friends can face emotional difficulties when living with them, and it is common for financial troubles to arise as well.
For this reason, those closest to an addicted individual can benefit from AI/Anon treatment which introduces them to a community of other families facing similar challenges.
In these meetings, individuals can share tips and techniques, build bonds in order to support one another, and create a sense of belonging that can help everyone better cope with the difficulties posed by addiction.
Many Al-Anon family group meetings are regularly held in Manchester.
What is Outpatient Addiction Treatment

 in Manchester?

Inpatient treatment, otherwise known as rehab, is very effective, but not everyone has the ability to leave their homes and family in order to move into treatment accommodation.

To accommodate this kind of situation, outpatient rehab allows for meetings with an addiction specialist to take place on a regular basis for individuals to work through a more flexible and adaptable recovery programme.
With this kind of care, meetings can take on the form of whatever an individual needs for their situation.
For example, it can focus on their motivation for treatment or their ability to resist cravings, and the overall structure of the treatment can be moulded to suit both their schedule and rate of progress.
To begin your recovery journey in Manchester today, call us on 0800 088 66 86
What is ASAM Patient Placement Criteria?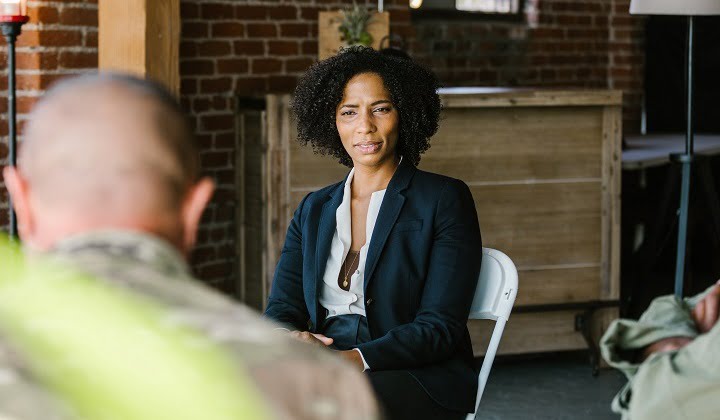 The effectiveness of treatment depends entirely on the suitability of treatment for an individual's situation. Assessments that look into the state of a particular condition, therefore, are very important.
The ASAM Criteria is a test that enquires into different aspects of their situation in order to get a sense of a condition's severity and details to provide guidance when it comes to arranging relevant treatment.
The 6 dimensions of the ASAM Criteria are as follows:
Acute intoxication/Withdrawal potential – What an individual's consumption habits are, and what they have been like in the past.
Biological condition – How healthy an individual is, and what physical conditions they have or have had in the past.
Mental wellbeing – What an individual's mental health is like, and what conditions they struggle with.
Relapse potential – How an individual has handled withdrawal in the past, and what symptoms they tend to experience when withdrawal occurs.
Living circumstances – Who an individual lives with, what they live around, and what factors in their day-to-day schedule could influence recovery.
What are the DSM-5 Three Levels of Severity?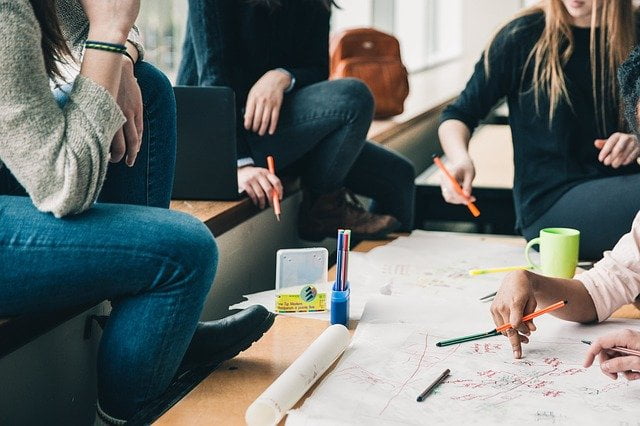 Understanding the symptoms of addiction is integral to a safe and effective recovery. They can cause both physical and emotional damage, and they often affect not just an addicted individual themselves, but also the people closest to them.
Looking at an individual's symptoms can ensure that the help they get is appropriate and optimally effective. An assessment that can help with this is the Diagnostic and Statistical Manual of Mental Disorders, Fifth Edition (DSM-5).
The test begins by adding up how many of the following symptoms can be identified in a certain individual's situation:
Excessive consumption of a substance
An inability to quit substance use
A lack of care for responsibilities
A loss of interest in previously enjoyed hobbies
A drop in performance or work rate at school or work
Substance use was inappropriate, such as in public
A lack of care for the consequences of substance abuse
Developing a higher tolerance for a substance
Experiencing withdrawal symptoms when sober
The severity of addiction via DSM-5 is determined by counting how many of these symptoms can be identified.
The results of the test work are as follows:
Two or three symptoms = a mild substance use problem
Four or five symptoms = a moderate substance use problem
Six or more symptoms = a severe substance use problem
In the instance where a severe condition is identified, medical attention will be required as soon as possible.
Start your recovery journey in Manchester today – call our team on 0800 088 66 86
What are Alcohol Use Disorders Identification Tests (AUDITs)?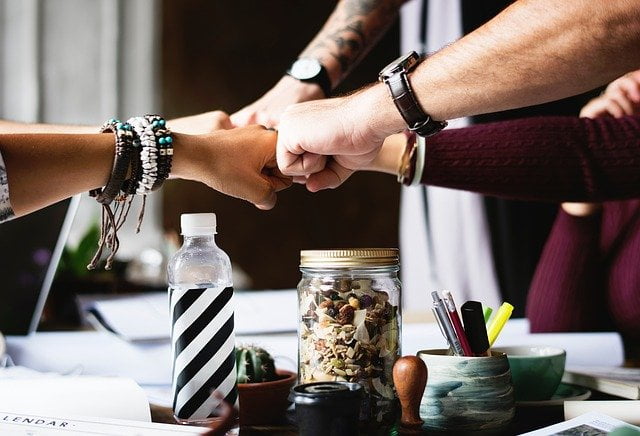 A big factor in determining how severe an addiction turns out to be is the substance that an individual consumes. When it comes to alcohol, addiction can bring some of the most dangerous symptoms and consequences.
For this reason, it is very important to be able to assess how serious an individual's alcoholism is before they start treatment.
Alcohol Use Disorders Identification Tests (AUDITs) are designed to measure the severity of addiction and are often used when an individual is set to begin recovery.
How do AUDITs work?
AUDITs are questionnaires that ask individuals about different aspects of their relationship with alcohol.
The format of the questionnaire is multiple choice whereby individuals select the answer that best represents their situation.
Each answer is associated with a certain number of points, and the results of the test are determined by tallying these up when all of the questions have been answered.
If individual scores over 13 points based on their responses, it indicates that they are suffering from a severe alcohol dependency and are in need of immediate support.
A score over 8 must also be noted, however, as these individuals could still benefit from the professional guidance
What questions do AUDITs ask?
AUDITs are separated into three sections, each relating to a different facet of an individual's alcohol dependency.
The first looks at an individual's relationship with alcohol, specifically to what extent they tend to consume it. Questions focus on the rate of consumption, the quantities an individual usually consumes, and how consistent their habit is.
Secondly, the test looks at withdrawal. The questions in this section address the important factor of how an individual handles sobriety.
In particular, they will look at what symptoms individual experiences, how severe they tend to be, and how an individual has attempted to handle them in the past.
In the final section, AUDITs inquire about the consequences of an individual's drinking. Questions will ask about the physical effects an individual has experienced, as well as the psychological and emotional ones.
The impacts on family and friends may be asked about too.
Other addiction tests that you might come across at rehab include the CAGE questionnaire.
To learn more about the AUDIT and identifying addiction in Manchester, call us on 0800 088 66 86
How Can I Convince a Loved One to Receive Drug and Alcohol Rehab?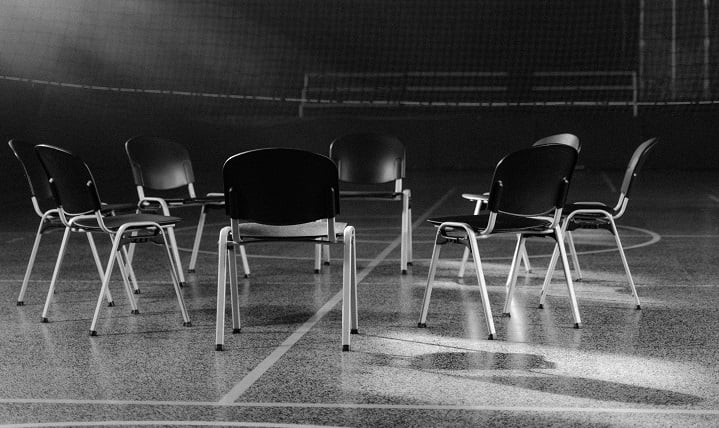 Because addiction can mess with how an individual perceives their own behaviour, it is often their friends and family who get the ball rolling in terms of treatment and recovery. A popular method of doing this is via an intervention in Manchester.
An intervention is an event where the family and friends of an addicted individual come together to help them see the errors of their ways and look for medical help.
These events function on the principle of attendees being supportive and loving rather than judgemental.
Professional interventionists are available to help individuals with the intervention process, but how can they specifically provide support?
Getting started – Wanting to hold an intervention and knowing how to arrange one are completely different things. Getting help from an interventionist can be instrumental in getting the ball rolling and helping with important things like deciding where to hold the event and who to invite.
Maintaining a supportive tone – During the event itself, addicted individuals are likely to resist and argue against the concerns being voiced to them. When this happens, it can be easy for the supportive tone to slip into one of frustration and anger. Having a professional present, however, can ensure that conversation refrains from slipping in this negative direction.
Providing validity – When faced with their closest family and friends, individuals can have natural trepidation about what they say. Their concerns can seem unrealistic because of how close they are, but the presence of a professional can cut through this and suggest that the meeting is happening for a serious reason.
What is the CRAFT Approach to Intervention?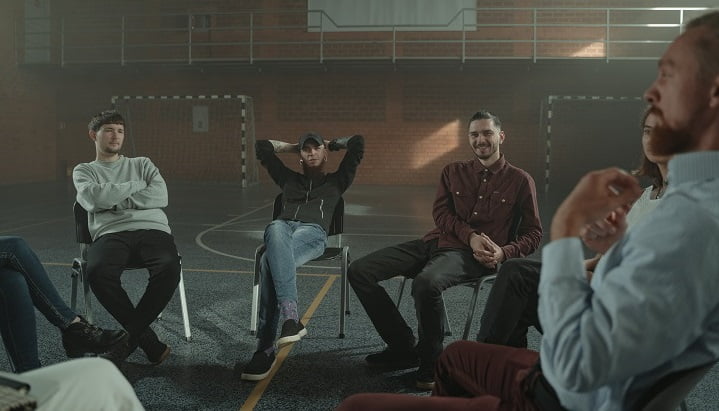 The intervention formula is very well known, but family and friends don't always have to follow the conventional route of helping their addicted loved one. Another option they have is to follow the CRAFT approach to intervention.
With this kind of intervention, the family and friends of an individual look to help them by rewarding their positive behaviour.
They do nice things for them when they attend treatment or refrain from substance use, all with the goal of them developing a new association between reward and sobriety.
On the flip side of things, this approach also depends on family and friends not rewarding individuals when they sustain their damaging behaviour patterns. When they continue their substance use, individuals are to be left to face the consequences.
The CRAFT approach depends on consistency and positive reinforcement to show an addicted individual that the pleasures associated with sobriety are greater than those associated with substance abuse.
How much does rehab cost in Manchester?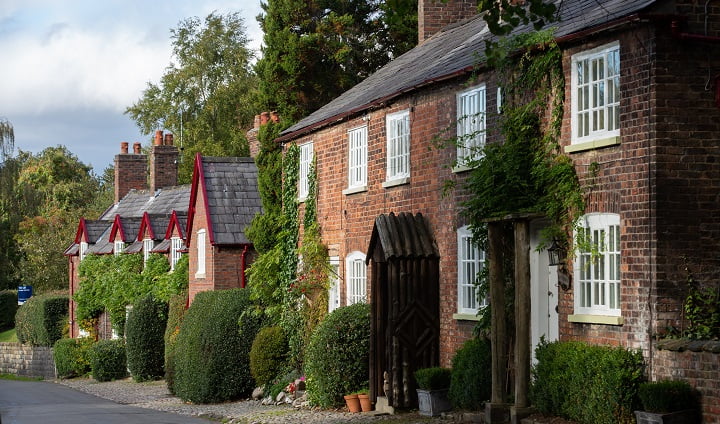 Drug and alcohol rehab in Manchester is abundant, but it is important to address the different prices of the various programmes and services.
Everyone will have a different budget for their addiction treatment, and this can be one of the most important factors to consider.
The prices of addiction rehab programmes in Manchester are as follows:
10-day detox (single occupancy room) – £3,000 to £6,000
10-day detox (multi-occupancy room) – £2,000 to £4,000
28-day detox (single occupancy room) – £8,000 to £12,000
28-day detox (multi-occupancy room) – £6,000
Home detox – £1,500
Start your recovery journey today by calling our expert team on 0800 088 66 86
How do I choose the right rehab in Manchester?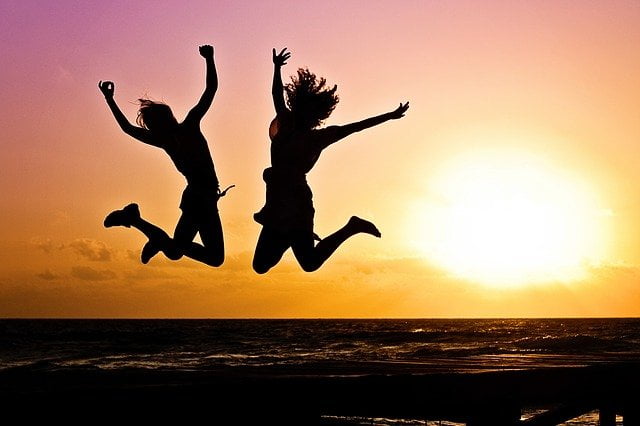 At first glance, the options for drug and alcohol rehab Manchester can be overwhelming. With so many different facilities offering such an array of treatment programmes, it can be difficult for individuals wanting to get help to know where to begin looking.
This reaction is normal, but there are a few things that individuals can do to make the choice of where to conduct their recovery a little easier.
Do a bit of research – Every reputable drug and alcohol rehab facility will have a website, so it can help to read into what each one specialises in and what services they provide. It can also be eye-opening to read into a facility's success rates and reviews to see what others have thought about it.
Reach out – Of course, it can be difficult to gauge what a facility is like by reading information on a screen. Because such an important part of recovery is the rapport that individuals develop with the addiction specialists they work with, it can be beneficial to reach out and talk to someone at a facility in order to see how comfortable you are with them.
Ask your GP – Knowing that you have an addiction is a vital but incomplete starting point for the recovery journey. While an individual can know that they have a substance abuse problem, knowing how severe it is or what kind of dependency they are experiencing can be harder to deduce. For this reason, talking to your GP can help point you in the right direction regarding what kind of treatment will be most suitable for your situation.
Do I Need a Detox Programme/Alcohol Withdrawal Treatment?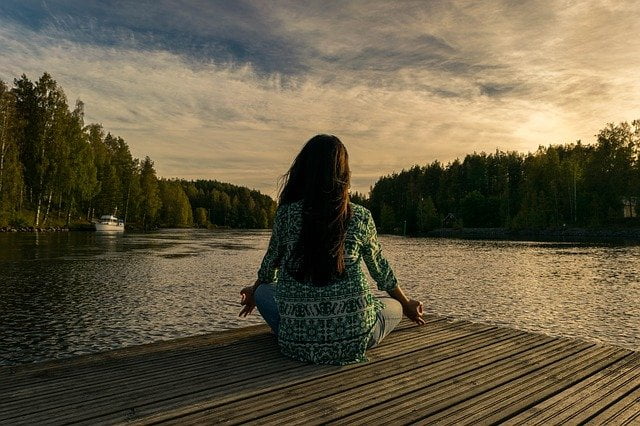 Addiction rehab is a process covered by a variety of different television shows, documentaries, and news stories. For this reason, many individuals are familiar with the term 'detox', but what exactly does it mean and when is it necessary?
Detox is the process of helping an individual overcome the physical dependency they have developed for a certain substance.
As things like alcohol and heroin are consumed on a regular basis, the body becomes reliant on their presence in order to function, and detox aims to reverse this.
The reason that detox is so important is that it protects an individual's physical wellbeing during rehab. Quitting a substance that has triggered physical dependency is not a safe nor simple process.
Individuals that become addicted to alcohol, for example, can experience withdrawal symptoms like mood swings, heart complications, and seizures when they stop their consumption.
The capacity for these symptoms to cause harm or affect an individual's progress is lessened by the supervision of medical professionals.
In addition, doctors can prescribe benzodiazepines such as Librium which reduce the threat of withdrawal symptoms that are dangerous or frustrating the process.
In order to determine whether an individual is in need of a detox, a quick assessment of their body's response to sobriety will be an effective indicator. If they experience withdrawal symptoms that prevent them from stopping their own treatment, detox will be needed.
Start your recovery journey today by calling our expert team on 0800 088 66 86
What Happens During Detox?
As the first official stage of rehabilitation in Manchester and across the UK, individuals will undergo a process known as detoxification. 
This is the process in which harmful toxins and substances that have built up in the body as a result of addiction are removed from the body (15), often by periods of abstinence (and potential medical intervention). 
This is done in a safe and supported way, meaning that the body's regular functioning and physiology is not impaired. 
After a successful detoxification, individuals are more prepared for later treatments and therapies that make up their rehabilitation journey.
What is a Medically Assisted Drug or Alcohol Detox?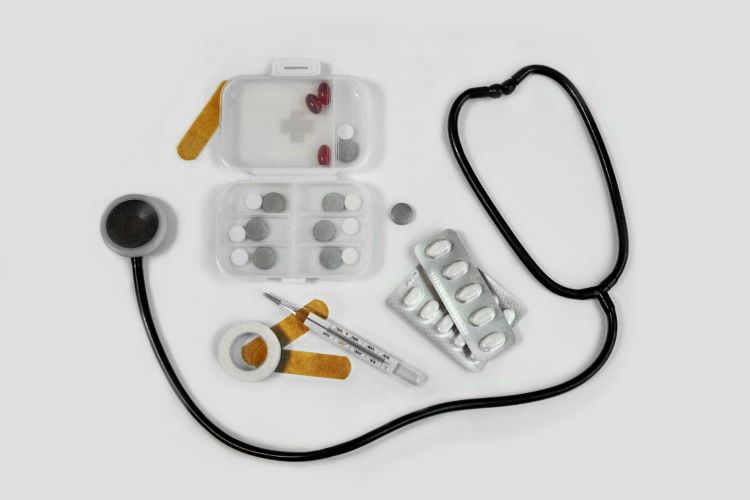 During a detoxification process in Manchester, an individual may require the intervention of additional medical support depending on the substance that they are addicted to. 
Some substances, such as alcohol and heroin, can have life-threatening withdrawal symptoms if the individual has been struggling for an extended period of time, requiring medical intervention with drug specialised to reduce these negative effects. 
In terms of rehabilitation, studies show that those in residential care are more likely to complete detoxification programmes compared to those who may be undergoing rehabilitation treatment in outpatient care (5). 
51.4% of those in inpatient care completed detox programmes, while 36.4% of those in outpatient care completed detox programmes, though the study did not specify whether medical intervention was used. 
What Medications May Be Prescribed During Rehab?
Within rehabilitation and within detoxification, it may be suitable for individuals to be prescribed medical interventions throughout their withdrawal process.
These prescribed substances can vary massively depending on the addiction effects that they are intended to treat. 
For example, for those recovering from an opioid addiction, it may be suitable to prescribe buprenorphine–naloxone or clonidine – buprenorphine–naloxone shown to be more effective in the treatment of short-term effects (16).
Some other drugs (non-prescribed), such as tobacco, may actually impede the individual's progress throughout the detoxification stage. 
How Long Does a Detox Last?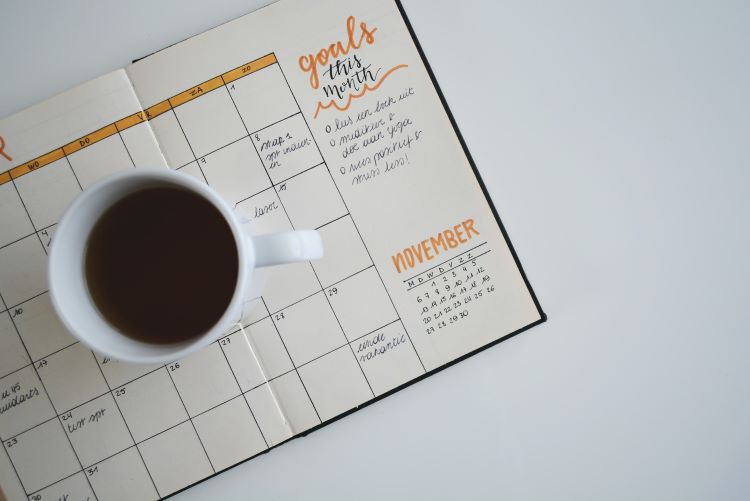 Depending on the substance and the individual's history of consumption, the detoxification process within drug and alcohol rehab in Manchester can take anywhere from a few days to a month and a half (16).
Most symptoms last between 7 days and 14 days, but some effects can last up to a year, especially when concerning physically addictive substances such as alcohol and heroin. 
Is Detox with No Rehab Possible?
Though it may seem ideal for individuals struggling from addiction to simply complete a detox session and then move on with their lives, this is very rarely the case. 
As mentioned previously, addiction can have effects on both the body and the mind, and a detox session mainly focusses on the physical recovery side of rehab – not the individual's mental health.
Therefore, without the full procedure of detoxification, rehabilitation, and aftercare through drug and alcohol rehab in Manchester, individuals are far more likely to relapse, as well as continue to attempt recovery and rehabilitation in the long-term. 
Undergoing a detox without rehab to follow-up is never recommended by Rehab Recovery. 
What Happens After Initial Detoxification?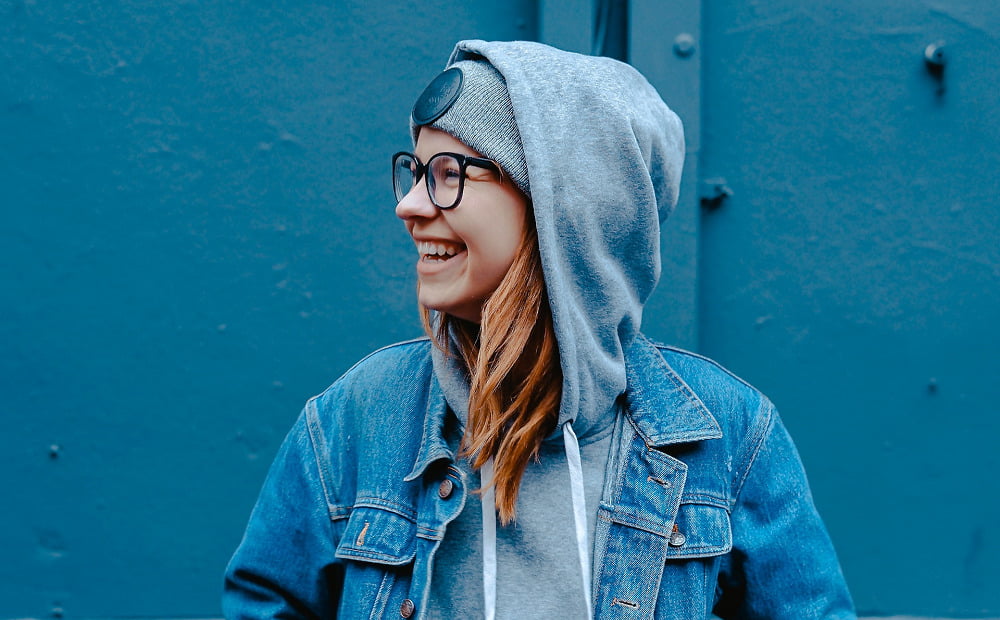 After initial detoxification, the individual may require some time to adjust.
Though this is technically included within the process of detoxification, moving on with further treatment through drug and alcohol rehab in Manchester may be more of a challenge than many people expect. 
Once the individual has fully detoxified, they are more likely to have a successful approach to the remainder of their rehabilitation journey, increasing the chances of success and leading to a greater chance of long-term abstinence and recovery. 
Common follow-up therapies include cognitive behavioural therapy (CBT) and holistic treatments. 
How long does rehab in Manchester last?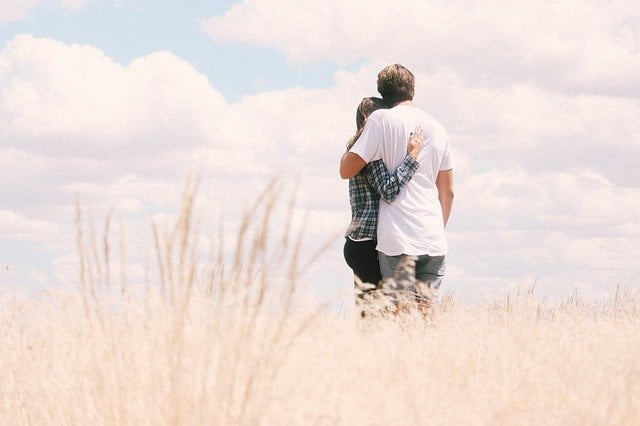 When preparing for drug and alcohol rehab in Manchester, it is important to consider the length of the process.
Beating addiction takes an individual's complete and undivided effort, so it is essential for them to know how long it takes so that they can get time off from work and family responsibilities.
What Happens After Initial Detoxification?
On average, the detox process for treating the physical dependency is 7 days. Following on from this, a therapy period of around 3 weeks is recommended in order to tackle the underlying causes of the condition sufficiently.
However, it is important to note that this time frame is only a recommendation for cases in general. There are factors that could cause this to change, such as the severity of an individual's condition, their motivation for getting better, and how well they take to the proposed treatment plan.
For a more accurate estimation of how long your time undergoing addiction treatment in Manchester will last, call us on 0800 088 66 86
What is Alcohol Addiction?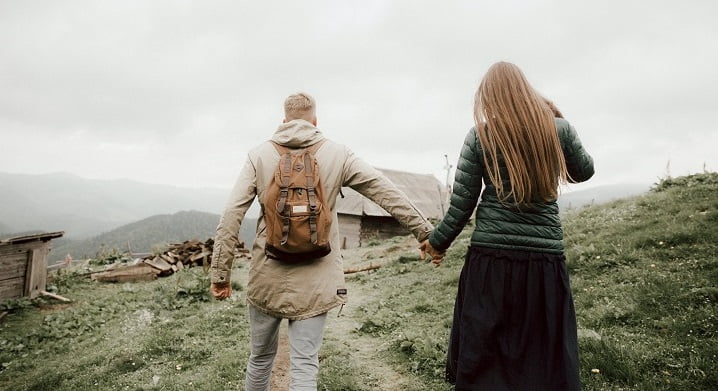 Alcohol is a physically addictive substance and highly common addiction.
Drinking of an evening or during social gatherings won't necessarily lead to addiction, but in some people, especially when intake is higher, this can lead to dependency.
Alcoholism and social anxiety are two conditions that frequently coexist and make it difficult for people to feel as though they can interact with others without using alcohol.
Some may use alcohol as a coping strategy to deal with daily life. Others may rely on it when socialising, to take their mind off financial concerns, or unwind after work.
The life expectancy of a heavy drinker is just 47–53 years for men, or 50–58 years for women. This is because alcohol takes such a huge toll on your body.
At Rehab Recovery, we offer treatment for people suffering from alcohol addiction. To receive this treatment, you must be over the age of 18 as per regulations set out by the Care Quality Commission.
What Are the Signs That an Alcohol Addiction is Present?
Though briefly touched on before, alcohol addictions are one of the most common addictions in the UK, meaning that knowing the signs and symptoms may help you to help someone with their addiction struggles in the local area of Manchester. 
One of the key areas that is identified by research into alcohol addictions is the strength of the cravings and significance of these urges in regard to alcohol consumption (17). 
This complex factor means that it is important to observe how those around you react to alcohol – do they get aggressive when it is not available? Do they talk about it regularly? Do they consume large amounts/more than necessary on a regular basis?
If you suspect that you or someone you know may be struggling with an alcohol addiction, get in touch with Rehab Recovery today to see how we can help. 
Can I Do An Alcohol Detox At Home?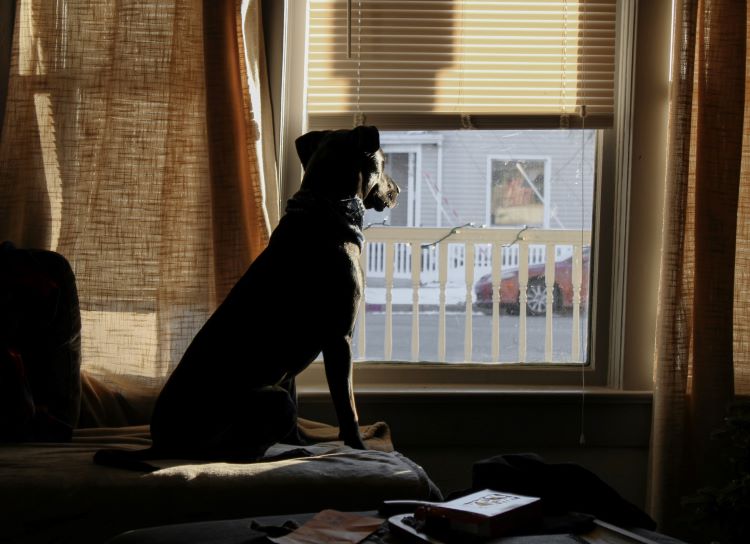 If you have been using alcohol heavily, you'll need to be assessed for a medically-assisted detox using Chlordiazepoxide (brand name Librium) in order to ease alcohol withdrawal symptoms or alcohol withdrawal syndrome.
Without being checked over by a medical professional, detoxing from alcohol cold turkey can result in delirium tremens or Wernicke encephalopathy.
If you meet this criterion, you will be eligible to gain access to our revolutionary treatments for addiction.
When you choose to undergo addiction treatment at our Manchester rehabilitation unit, you receive the below benefits:
A confidential admissions process designed to match your needs to specific treatment
Free consultation and a recommendation to treatment clinics in Manchester suited to your needs
A full psychiatric examination upon arrival
A range of therapies scientifically proven to tackle your addiction – this includes CBT, psychotherapy and holistic therapies
Relapse prevention techniques and addiction trigger identification
A medically assisted detox programme
Family therapy and intervention
Group therapy and individual therapy sessions
Extended aftercare once you leave our Manchester clinic
Should I Go Alcohol Rehab or AA?
Though some individuals may be stuck between the choices of alcohol rehab or just attending Alcohol Anonymous (AA) meetings, it is important to remember that an individual can enter both.
Though, in some cases, AA may not be suitable for all individuals (18), the same can be said for alcohol rehab.
Generally conducted in the aftercare stage of rehab, AA meetings are a great way to maintain learning and continue personal development, whereas alcohol rehab refers to care received in a structured and specialised manner, occurring in the bulk of treatment. 
What Happens in Alcohol Rehab?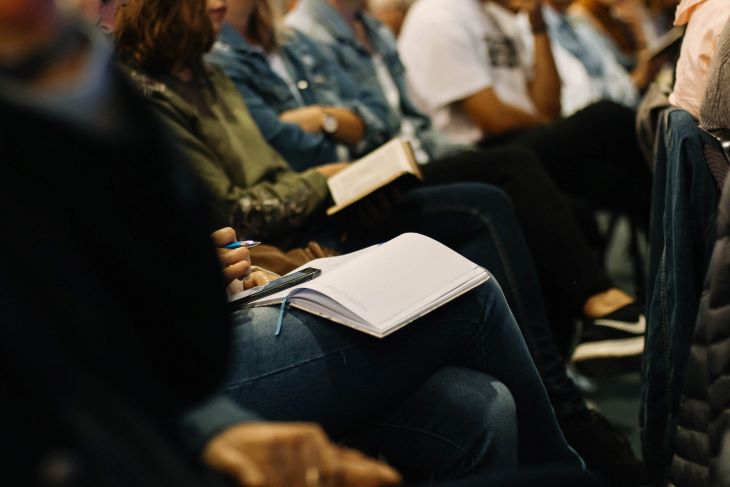 Making the decision to enter alcohol rehab in Manchester can seem like a big decision, but it is often in the best interest of the individual who is struggling with addiction and is therefore vital in terms of long-term recovery.
To learn more about addiction, alcoholism, rehabilitation, and how Rehab Recovery can help you, get in touch with a member of the Rehab Recovery team today on our addiction hotline at 0800 088 66 86. 
Do I Have to Tell My Boss About Alcohol Rehab?
Legally, individuals have no requirement to inform their employment about the reason for their leaving their position (i.e., due to attending residential alcohol rehab in Manchester).
However, it may be important to mention this in some cases in case the individual is considering returning to work after rehab, as well as maintaining relations with individuals who may influence their future career. 
How Long Does Alcohol Rehab Last?
The duration of care in alcohol rehabilitation in Manchester solely depends on the individual, their individual needs, and individual motivation to recover. 
In one case study in Ghana, it was shown that many factors such as perceived anxiety and self-belief in the ability to resist alcohol were strong predictors in the length and success of care (19).
Especially if an individual is only just beginning to seek rehabilitation care, it is difficult to determine how long they spend in rehabilitation, though the recommended stay of 28 days is generally a good amount of time to spend within a residential centre. 
What Are the Benefits of Alcohol Rehab?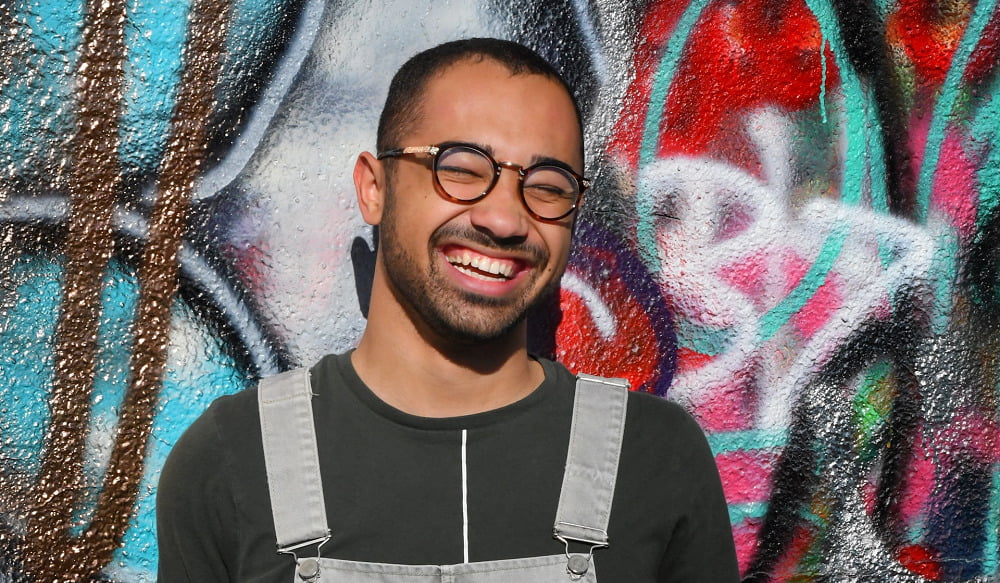 In response to the issues faced by individuals in the modern world, in Manchester and across the UK, there are more and more reasons why alcohol rehabilitation is becoming more and more important. 
As well as increasing the individual's wellbeing and general health, it is also important to consider these benefits in regard to the relative increase in sedentary lifestyles, obesity, and coronary heart disease (CHD) (20) – all of which can be fatal when combined with an alcohol addiction. 
What Percentage of Alcoholics Recover?
Again, there is no way to say how many individuals undergoing drug and alcohol treatment for alcoholism in Manchester will make a successful recovery. 
This is entirely dependent on the individual's personal motivation, needs, and attitude to recovery. 
Acamprosate is a drug that can help you to stay alcohol-free. This pill restores the chemicals in your body and helps them to return to pre-alcohol levels. This means that while you're taking Acamprostate, you won't have the same cravings to drink.
One study analysed those in an AA group, determining a 50% dropout rate without support, whereas those who had a sponsor or community group backing were far more likely to maintain their progress within the programme, having attendance rates of 85% and 88%, respectively (21).
Rehab for Cocaine in Manchester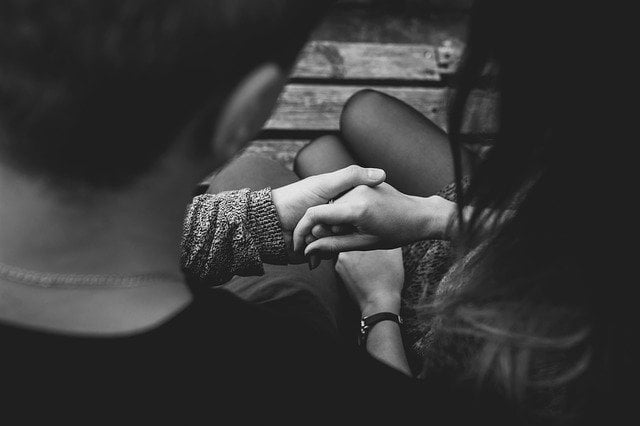 Taking cocaine on a regular basis can trigger addiction, but not in the same way that alcohol and heroin do. When this substance is routinely consumed, it does not impact the body but instead leads an individual's mind to become dependent on it.
Like a lot of substances, cocaine is associated with sensations of relaxation and happiness. Individuals who take it tend to feel happier, more confident, or more easily excited, and they can soon develop an association between cocaine and the attainment of these feelings.
When individuals think cocaine is a quick fix for feeling better, detox is not the appropriate method of treating them.
Instead, therapy is administered to approach the psychological nature of the dependency. This means tackling how an individual thinks, what associations they have, and how they react to their impulses and cravings.
A common method of doing this is through Cognitive Behavioural Therapy (CBT), a treatment method that involves focussing on the circumstances that frequently fuel substance use and developing techniques for changing how an individual responds to them.
To enter cocaine rehab in Manchester and overcome your addiction for good, call our team on 0800 088 66 86
Rehab for Heroin rehab in Manchester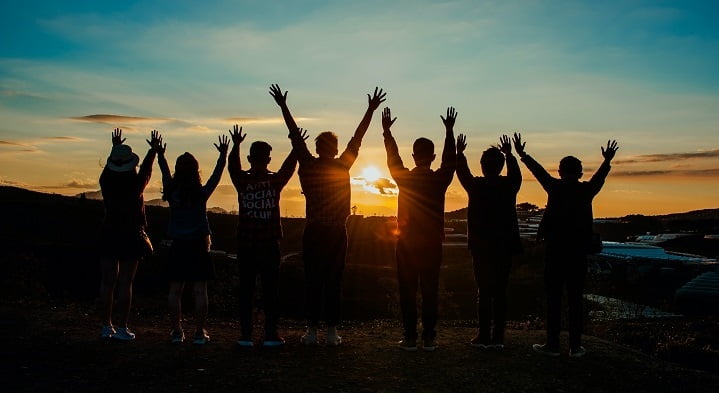 Different substances have different effects on those who consume them. Addiction, therefore, is largely shaped in terms of its severity by what substance causes it. As substances go, heroin is known to be one of the most impactful.
When taking heroin, individuals can notice that their body becomes used to its presence. This is usually detectable because of the violent reaction that sobriety triggers in their body.
This chemical imbalance causes what is more commonly known as withdrawal symptoms. These can include mood swings, nausea, and insomnia, and the only way to treat heroin addiction is to treat the body's response to being sober.
Detox is the primary treatment method for heroin addiction. In detox, doctors and addiction specialists work to ease the process of reducing and ultimately stopping heroin use.
They can offer guidance and support, as well as treat particularly difficult withdrawal symptoms via the prescription benzodiazepines such as Librium.
Rehab can help you with your heroin withdrawal, as well as any effects of using heroin such as hepatitis.
To enter heroin rehab in Manchester and overcome your addiction for good, call our team on 0800 088 66 86
Rehab for Cannabis in Manchester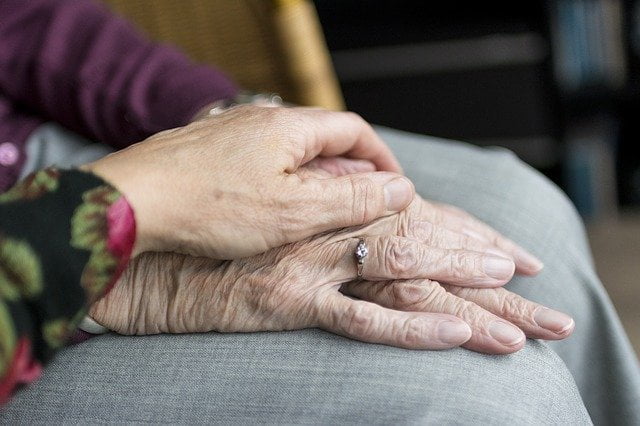 Addiction to substances like heroin and alcohol is very impactful on the body, but that is not the case for all instances of addiction. When it comes to cannabis, the dependency that individuals develop is purely psychological.
Consuming cannabis causes a chemical called THC to be released in the brain. This substance is strongly associated with the sensation of pleasure in the brain, and when individuals take cannabis on a regular basis, they can begin to believe that consuming it is their most reliable method of achieving this sensation.
When this happens, it is known as psychological dependency. Individuals will struggle to socialise, go to work, or relax without cannabis. Treating it, therefore, does not involve physical detox, but instead a range of therapy activities.
In addiction therapy, individuals work with specialists to understand why they feel such a strong desire for cannabis and develop skills for preventing it from continuing.
For example, Dialectical Behavioural Therapy (DBT) is a treatment that helps individuals understand and manage difficult or intense emotions that tend to fuel their drug use.
To enter cannabis rehab in Manchester and overcome your addiction for good, call our team on 0800 088 66 86
Which therapies are on offer at drug and alcohol rehabs in Manchester?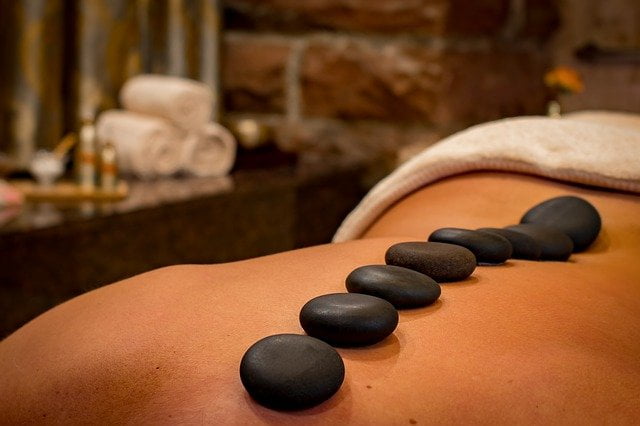 Addiction takes hold of people's lives in slightly different ways in every case. Some can suffer in a primarily emotional way, whereas others can struggle with their worldview and self-image.
There are a lot of options available in Manchester for how an individual can work through their psychological dependency, and the suitability of each one will depend on the personal circumstances of their situation.
What is Cognitive Behavioural Therapy (CBT)?
For many, addiction develops and takes hold due to the presence of other psychological struggles that an individual is dealing with. Anxiety, depression, stress – all of these can be present and contribute to the development of substance abuse.
CBT is a therapy activity that works to tackle this dual diagnosis by identifying how the emotions and thoughts caused by these conditions trigger addiction.
It helps individuals then recognise situations that provoke these feelings and learn how to better handle them in future.
For example, if an individual consumes drugs or alcohol when they are stressed at work and experience intense anxiety, CBT works to help them establish techniques for staying calm by practising mindfulness techniques.
Most rehabs in Manchester will use CBT as a core part of recovery.
What is Dialectical Behavioural Therapy (DBT)?
Emotions can be difficult to live with, especially when they are intense or long-lasting. Those who develop addictions tend to experience emotions in this way, and their inability to effectively handle their sadness, anger, or guilt can fuel their substance abuse.
DBT is a treatment method that helps individuals identify such emotions and understand them better.
A counsellor talks with them to recognise what impact these emotions are having, where they might come from – for example, childhood trauma – and what can be done to help them.
For many, techniques and advice will be provided to reduce the chance of emotions getting out of hand in future. Those who experience overpowering guilt, for example, can be referred to additional services that help them work through and manage this emotion.
Many drug and alcohol rehabs in Manchester will use DBT when necessary.
What is Brief Interventions?
Therapy does not always take the structured format of an individual following a pre-determined recovery schedule. Alternatively, it can be flexible and adaptable to an individual's situation.
With brief interventions, individuals meet with a counsellor/therapist on a basis that suits their schedule to work through a facet of their addiction that they feel is most necessary.
Together, an individual and a medical professional can work through a personalised treatment programme and get to the bottom of their unique addiction. It is recommended that this method be combined with additional treatment in order to be optimally effective.
Many Manchester rehabs use Brief Interventions to maintain an effective recovery.
What is Motivational Interviewing?
Getting help for addiction is important, but nothing can get an individual out of their addictive ways if they are not motivated for the process. As important as detox and therapy are, if an individual doesn't want to get better, no one can do it for them.
For this reason, motivational interviewing can be a great therapy technique for the recovery process.
It involves a therapist speaking with an individual to identify what their goals are in life – both in terms of their addiction and their personal life – and place these motivations at the heart of their efforts.
This way, individuals can learn to understand that their actions are for a greater overall cause and that the only avenue through which they can achieve their goals is by becoming sober.
Motivational Interviewing is often a core aspect of addiction treatment in Manchester.
What are Holistic Therapies (e.g. equine therapy/music therapy/art therapy/adventure therapy)?
Most addiction therapy activities involve a careful approach to an individual's substance abuse and its source in an individual's habits and behaviour. However, such focussed treatment is not the only option available.
Holistic therapies are activities that boost an individual's overall health and mental wellbeing. Rather than identifying an aspect of an individual's addiction and zeroing in on it, these therapies look to pull them out of their negative tendencies by raising their overall standard of health.
Holistic treatment can take many forms. Some individuals can go horse riding in order to gain a greater sense of peace and happiness, whereas others can receive music therapy and learn to ground and entertain themselves by playing an instrument.
Many drug and alcohol rehabs in Manchester will offer holistic therapies, although the specific nature of them will depend on the specific resources of that rehab.
What is Group Therapy?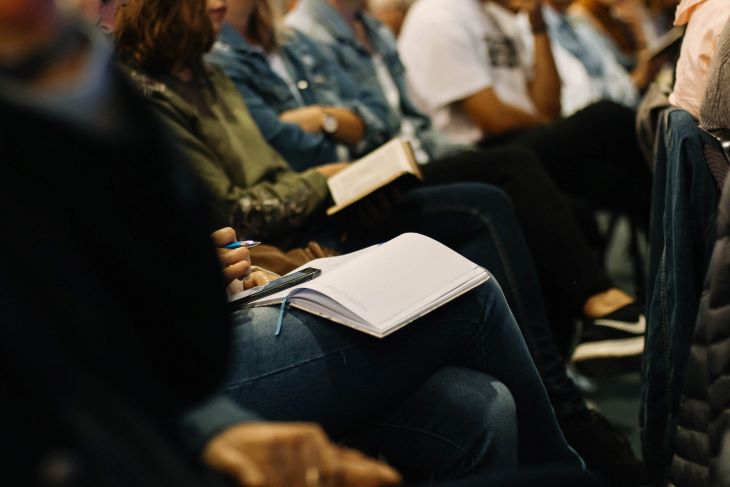 0
While the advice and guidance of medical professionals and therapists can provide structure and vision to an individual's recovery, they can benefit greatly from speaking to and learning from their peers.
In a group therapy environment, individuals will sit with others also going through rehab and talk about topics provided by a group leader.
All will be encouraged to contribute, and those who are nearly finished with their recovery will offer advice to those closer to the start of the process.
When going through treatment, individuals can feel like the advice they're being given is helpful, yet still have doubts regarding their effectiveness in the real world.
For this reason, group therapy can be pivotal as it can help them see that the treatment they are going through has genuinely helped other people.
Group therapy is a key part of any addiction treatment in Manchester.
What is Individual Therapy?
Feeling isolated is widespread among those who develop addictions. Excessive substance use can trigger emotional lows, and the feeling of being completely alone in the world is very common.
In order to have effective treatment, it helps to make an individual feel heard and cared for. Individual therapy is perfect for achieving this as it involves a therapist regularly working with the same individual to talk through their addiction.
By working together on a routine basis, an individual and therapist can develop a bond strong enough for the words and advice shared to be taken and considered seriously.
Individual therapy will always be a key part of addiction treatment in Manchester.
What is Family Therapy?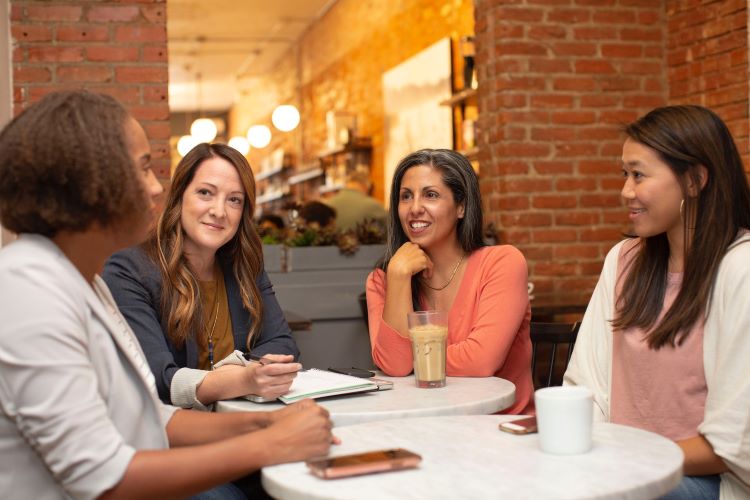 Dual diagnosis is common, and those who struggle with addiction are highly likely to have anxiety, depression, or another mental health condition working at the core of their substance abuse.
However, the cause of this other condition is not always to be found in an individual's personal behaviour.
In some cases, conflicts and traumas within the family dynamic can cause an individual to become addicted to drugs or alcohol.
Whether it is the estrangement of a certain family member or a long-term feud, the tension or sadness that permeates a family group can have huge effects.
Family therapy, therefore, looks to bring family members into the treatment environment and have them participate in healthy, progressive discussions.
These can unravel and dissolve long-term conflicts, and techniques for reducing the chances of future conflicts causing the same problems can be introduced.
Family Therapy will be used by several rehabs in Manchester when appropriate.
What is Co-Dependency Treatment?
When an individual is co-dependent, it means that they seek to validate their self-worth, -image, or -identity via a relationship with a friend or partner.
Rather than seeing their own behaviour as the determining factor in deciding who they are, they believe it is the opinion of their closest ally.
In some cases, this kind of relationship can trigger addiction. For example, if an individual has a partner who uses drugs on a casual basis, they might feel the need to use the same drug in an excessive way to get their approval or respect.
To treat this, a specific treatment is needed which looks to redraw an individual's relationships and encourages them to perceive them in a more healthy way.
Specifically, co-dependency treatment will aim to change an individual's perception of substance use as a viable means of gaining validation.
Many rehabs in Manchester will have the expertese to conduct Co-dependency treatment when it is needed.
What is Twelve-Step Facilitation Therapy (TSF)?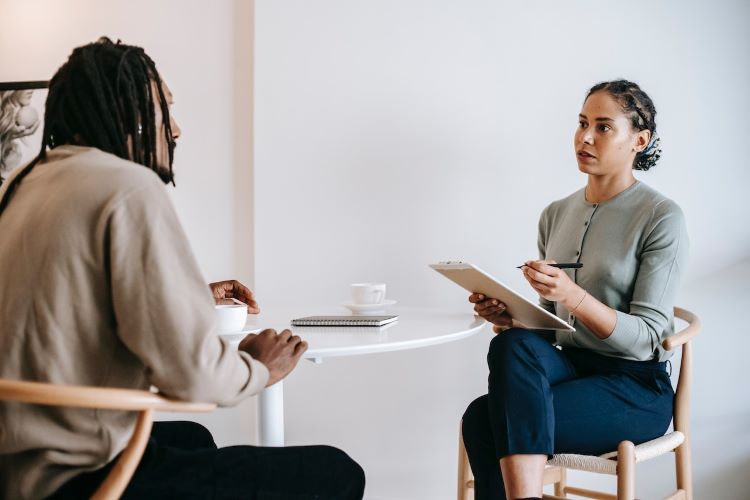 When an individual enters a TSF, they are introduced to a community of support that looks to help them through their recovery.
At the heart of this programme, individuals attend meetings that teach them to approach recovery as a gradual process that will only reward them if they are consistent, patient, and determined.
In addition, they are encouraged to make use of the variety of help available to them in the wider addiction recovery community.
Not only do TSFs help individuals make healthy progress, but they also increase the odds of them offering their help in the recovery community for the betterment of future individuals needing support.
Forms of therapy include Acceptance and Commitment Therapy, acupuncture, art therapy, codependency treatment, contingency management, cognitive behavioural therapy, dialectical behaviour therapy, drama therapy, Eye Movement Desensitization and Reprocessing, group psychotherapy, mindfulness, motivational therapy, motivational interviewing, music therapy, equine therapy, Rational Emotive Behavior Therapy, cognitive behavioural therapy, brief intervention and talking therapies.
To learn more about the various treatments available from drug and alcohol rehabs in Manchester, call us on 0800 088 66 86
What Happens in the 28-Day Rehabilitation Treatment Programme
Within the recommended 28-day stay in residential care in Manchester or anywhere else across the UK, it is recommended that individuals progress fully with each of these three key stages:
Detoxification 

Rehabilitation/therapy 

Aftercare
Please bear in mind that this time frame is not set in stone and no individual will be forced to leave rehabilitation earlier than they are ready, and no one will be made to stay longer than they need to. 
How Will I Sustain My Soberness Once I Leave Rehab
After leaving rehab – either a residential centre or outpatient care within Manchester – it is important that individuals continue putting into practise what they have learned during their time in care, achieving long-term sobriety. 
This can be achieved through aftercare – the involvement in any further rehabilitative treatment after leaving the main source of care.
This can involve self-learning tools, regular checkups with addiction support officers, or the continuation of care within a residential centre. 
Groups such as Alcoholics Anonymous (AA) and Narcotics Anonymous (NA) are also recommended to those in the aftercare stage of rehab. 
What is Relapse prevention planning at rehab in Manchester?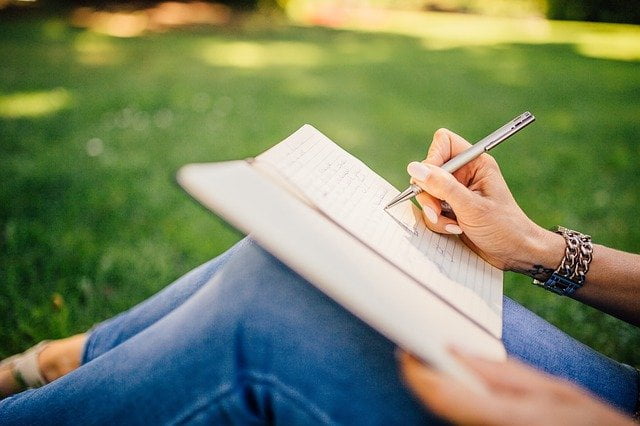 Although they are spoken of so much and referred to as the primary pillars of addiction rehab, detox and therapy are joined by a third, equally important phase of effective treatment: relapse prevention.
Even once an individual has completed their addiction treatment in Manchester and become sober, their return to everyday life can be a great challenge.
The triggers and temptations that linger in an individual's home and social life can be very difficult to resist, and the sudden lack of support from doctors and therapists can leave them feeling isolated and powerless to their cravings.
For this reason, drug and alcohol rehab in Manchester widely utilises the final few days of rehab to establish a relapse prevention plan to protect an individual from succumbing to their impulses when they get home.
HALT
An acronym to be used in moments of weakness, HALT is a relapse prevention tactic that is designed to help individuals pause and ask themselves some very important questions when they feel the desire to use a certain substance.
Each letter of HALT stands for a question an individual needs to ask themselves:
Are they hungry?
Are they angry?
Are they lonely?
Are they tired?
The reason for this is that cravings often strike when an individual is lacking another vital source of energy or comfort.
After rehab – much like when the condition first developed – individuals are most at risk when they are tired, need to eat, or perhaps need some social interaction.
HALT looks to step in when this is the case, provide an individual with the vision to see that they can take action to reduce their cravings and protect their sobriety.
Identifying triggers
Substance use is most attractive for individuals when they are feeling sad, angry, irritated, or helpless. While these emotions can occasionally come out of the blue, they are most often caused by certain triggers in an individual's life.
Addiction tends to spark when these triggers push an individual towards the comforting effects of drugs or alcohol, and when an individual goes through rehab and returns to their home and work life, they can find that the same triggers prompt them to behave in a similar way again.
Identifying these triggers before leaving rehab in Manchester, therefore, can be a great technique of ensuring that an individual does not succumb to their influence again once they have become sober.
This is most often achieved by removing such triggers or putting steps in place to avoid them as much as possible.
Social support
Rehab is often a life-changing experience for those who have previously received little or no support for their substance abuse. It can be the first time that many feel heard or acknowledged, and this is why rehab is so effective in changing the way individuals see the world.
However, once an individual leaves treatment they can feel a loss in this area. They may find that they struggle to speak to people about their experiences, and the isolation that develops can push them back towards the comfort of substance abuse.
To combat this, individuals can build up and prepare their social network for when they return home.
This can take the form of arranging with a friend or family member for them to be a personal contact when it comes to addiction and cravings, or it can look like an individual joining an addiction support group so that they can continue to express their worries and emotions.
Emergency plan
Preventative measures can vary greatly in how severe a situation they look to stop from happening. Some are designed to prevent cravings from manifesting at all (such as trigger recognition) whereas others may relate to the situation where relapse is very nearly happening.
Individuals can prepare emergency plans by thinking about what or who they might need when they are on the very brink of succumbing to their addictive impulses.
This might involve having an emergency contact to talk them out of the situation, or it can involve making an arrangement with a local facility or support group who can step in provide pivotal support at the crucial moment.
Start your recovery journey in Manchester today by calling our expert team on 0800 088 66 86
What is the Admissions Process for Our Rehabilitation Centre?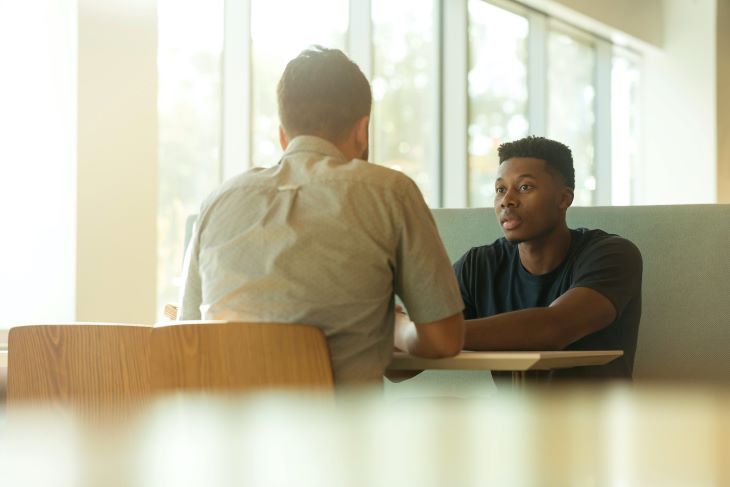 When you initial contact Rehab Recovery for Manchester drug or alcohol rehabilitation, our admissions team will conduct a free initial assessment over the telephone. Following this telephone assessment, we may request records concerning the history of your addiction.
Once this information is gathered, you must pay a small deposit to secure your bed. Admissions are typically fast, so expect to enter our Manchester rehab clinic within as little as 24 hours following your initial call.
Learn more about our treatments for free
But before you agree to sign up for our revolutionary addiction treatment in Manchester, you may wish to view our clinic in person. Knowing what to expect before your treatment begins is often the key to your long-term success as a recovered drug or alcohol user.
Visiting our rehab centre before you sign up will infuse you with the confidence that our treatment is best suited to your needs.
Start your recovery journey in Manchester today by calling our expert team on 0800 088 66 86
View our rehab clinic and be sure you're making the right decision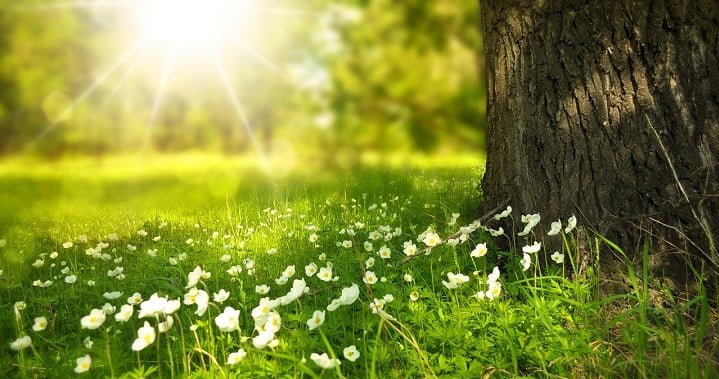 When it comes to seeking addiction treatment, your personal motivation to succeed is paramount. Truth be told, it matters very little whether your partner, family or friends wish for you to 'get clean.'
The desire to succeed in beating your addiction must emanate from you alone. To address a possible lack of motivation, we invite you to view our rehab centre before you invest a penny in our treatments.
Receive your treatment in a luxury environment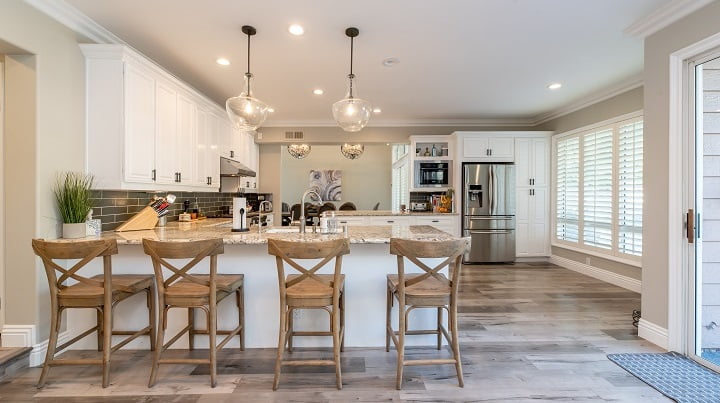 As we've said from the beginning of this message, we are 100% confident you will succeed in our recovery programme. Our Manchester rehab clinic is modern and no detail is left untouched.
You receive fresh food three times a day prepared by our in-house chef. We offer ensuite bedrooms kitted out with a TV and a double bed.
Above all, we are sure our facilities will add sparkle and zest to your desire to succeed during your stay.
What is an Aftercare Programme?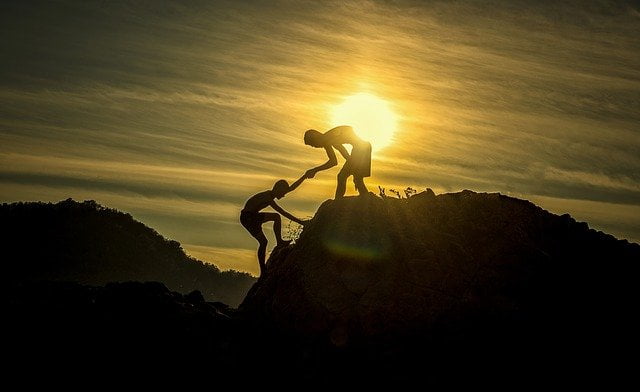 Before you make up your mind and contact our admissions team, there is one more issue we would like to point out. This issue concerns 'aftercare.' Unfortunately, many rehab clinics located in Manchester offer no aftercare plan whatsoever.
How Long Does Aftercare Last?
In contrast, at Rehab Recovery we believe aftercare planning is critical for long-term recovery. Therefore, each patient we treat gains access to our incredible 12-month-long aftercare programme.
This entitles you to the right to return to our rehab clinic for weekly aftercare sessions once your 'residential' programme has concluded.
What Happens After Rehab?
You'll learn coping mechanisms to maintain your sobriety, and leave with a solid relapse prevention plan.
You can also receive support to enter a sober living house, which will make your transition out of rehab a little smoother.
Start your recovery journey in Manchester today by calling our expert team on 0800 088 66 86
How Can I Refer Myself to Rehab?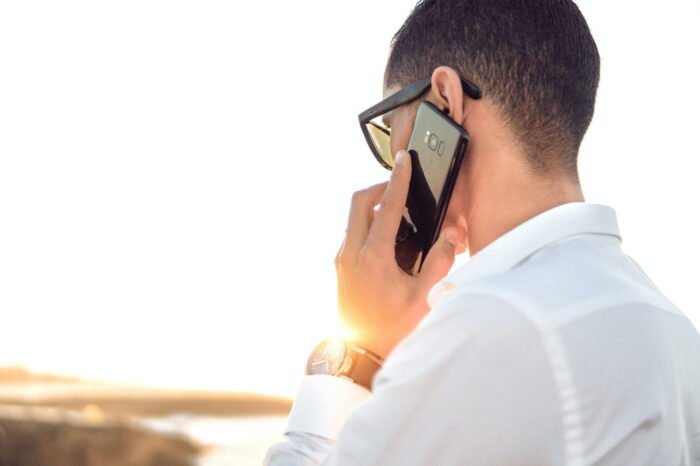 Frankly, the demand for help at Manchester rehabs is high. To ensure your speedy admission, contact our admissions team today.
Depending on the time of year, you should expect to wait no more than a few days to gain admissions, although you may have to wait longer if we are experiencing a spike in demand.
As stated above, many of our patients are fortunate enough to gain entry within as little as 24-hours following the initial call, but to avoid disappointment, we urge you not to delay in making your booking. All drug and alcohol rehabs must be registered and audited by the Care Quality Commission (CQC).
We also offer our rehab services across a variety of locations across Manchester and also within the UK, including Ashton-Under-Lyne, Urmston, Middleton, Stockport, Stalybridge, Bolton, Blackburn, Wilmslow, Merseyside, Lancashire, Yorkshire, Scotland, Wales, Newcastle and more.
Call now on 0800 088 66 86.
References
[1] Araujo, I., Henriksen, A., Gamsby, J. and Gulick, D., 2021. Impact of alcohol abuse on susceptibility to rare neurodegenerative diseases. Frontiers in Molecular Biosciences, 8, p.643273.
[2] Bertolini, M., 2011. Screening, by clinical observation, signs and symptoms of addiction to the use of general practice. Revue Medicale Suisse, 7(309), pp.1789-90.
[3] Ólafsdóttir, J.M., 2020. Addiction within families the impact of substance use disorder on the family system.
[4] Li, E., 2013. The new drug detoxification system in China: a misused tool for drug rehabilitation. E. Asia L. Rev., 9, p.168.
[5] Day, E. and Strang, J., 2011. Outpatient versus inpatient opioid detoxification: a randomized controlled trial. Journal of Substance Abuse Treatment, 40(1), pp.56-66.
[6] Zou, Z., Wang, H., d'Oleire Uquillas, F., Wang, X., Ding, J. and Chen, H., 2017. Definition of substance and non-substance addiction. substance and non-substance addiction, pp.21-41.
[7] Adam, F., Ibrahim, W., Ahmad, W. and Sudirman, A.F., 2011. Spiritual and traditional rehabilitation modality of drug addiction in Malaysia. International Journal of Humanities and Social Science, 1(14), pp.175-181.
[8] Liu, J.F. and Li, J.X., 2018. Drug addiction: a curable mental disorder?. Acta Pharmacologica Sinica, 39(12), pp.1823-1829.
[9] Rounsaville, B.J. and Kleber, H.D., 1985. Untreated opiate addicts: How do they differ from those seeking treatment?. Archives of General Psychiatry, 42(11), pp.1072-1077.
[10] Stockwell, T., Bolt, L., Milner, I., Pugh, P. and Young, I., 1990. Home detoxification for problem drinkers: acceptability to clients, relatives, general practitioners and outcome after 60 days. British journal of addiction, 85(1), pp.61-70.
[11] Copello, A.G., Velleman, R.D. and Templeton, L.J., 2005. Family interventions in the treatment of alcohol and drug problems. Drug and alcohol review, 24(4), pp.369-385.
[12] Barnard, M., 2006. Drug addiction and families. Jessica Kingsley Publishers.
[13] Liddle, H.A. and Dakof, G.A., 1995. Efficacy of family therapy for drug abuse: Promising but not definitive. Journal of marital and family therapy, 21(4), pp.511-543.
[14] Grella, C.E., 2008. From generic to gender-responsive treatment: Changes in social policies, treatment services, and outcomes of women in substance abuse treatment. Journal of psychoactive drugs, 40(sup5), pp.327-343.
[15] Das, S.K., 2020. Detoxification of drug and substance abuse. Medical Toxicology.
[16] Ziedonis, D.M., Amass, L., Steinberg, M., Woody, G., Krejci, J., Annon, J.J., Cohen, A.J., Waite-O'Brien, N., Stine, S.M., McCarty, D. and Reid, M.S., 2009. Predictors of outcome for short-term medically supervised opioid withdrawal during a randomized, multicenter trial of buprenorphine–naloxone and clonidine in the NIDA clinical trials network drug and alcohol dependence. Drug and alcohol dependence, 99(1-3), pp.28-36.
[17] Addolorato, G., Leggio, L., Abenavoli, L., Gasbarrini, G. and Alcoholism Treatment Study Group, 2005. Neurobiochemical and clinical aspects of craving in alcohol addiction: a review. Addictive behaviors, 30(6), pp.1209-1224.
[18] Emrick, C.D., 1989. Alcoholics Anonymous: Membership characteristics and effectiveness as treatment. Recent developments in alcoholism: Treatment research, pp.37-53.
[19] Agordzo, M.P., Ofosuhene-Mensah, J.K., Krafona, K. and Ekem-Ferguson, G., 2022. Predictive role of duration of treatment, social anxiety in self-efficacy to resist alcohol among persons with alcohol use disorder in Ghana. Int. Arch. Subst. Abuse Rehabil, 4, p.12.
[20] Hine, R., Peacock, J. and Pretty, J., 2008. Care farming in the UK: contexts, benefits and links with therapeutic communities. Therapeutic communities, 29(3), pp.245-260.
[21] Chappel, J.N., 1993. Long-term recovery from alcoholism. The Psychiatric Clinics of North America, 16(1), pp.177-187.