Crystal Meth Addiction Help & Treatment
Crystal Meth Addiction Help & Treatment
Crystal meth is a type of amphetamine. It is a crystal form of a drug formally known as methamphetamine and can be snorted, injected or swallowed. There is also another type which can be smoked, known usually as ice. Crystal meth "highs" last a long time and give a stimulating effect of boosted self-confidence which, together with the relatively low cost, feelings of euphoria and sense of sharpened focus make crystal meth addiction easy to develop.
Use of crystal meth leads to a variety of unpleasant mental and emotional side effects including anxiety, paranoia, hallucinations and other psychotic illnesses. There are many highly dangerous physical problems which develop due to crystal meth addiction, such as lung damage, kidney damage, strokes and even death.
Symptoms of Crystal Meth Addiction
Do you know someone who is worrying you by exhibiting a possible addiction to crystal meth? Try asking yourself the following questions.
Do they often seem hyperactive, irritable, agitated or even violent?
Are they showing signs of weight loss, skin welts or involuntary twitches or similar movements?
Do they often have prolonged periods of sleep? This is a common sign of a "crash" after use of crystal meth.
Do you know someone who is suffering from an addiction to crystal meth? Call us now for free help and advice on how simple and easy it can be to get free of an addiction to crystal meth and live a happier, healthier life.

Get Help For Crystal Meth Addiction
Finding the right treatment service that can help you live free of an addiction to crystal meth is often a complicated and time-consuming process. If you need urgent help and are finding the wide variety of treatments on offer overwhelming, that's where we come in.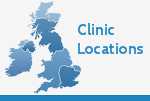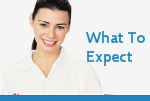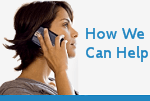 Our crystal meth addiction treatment assistance gives you:
A free help and evaluation service to help you choose
Guidance on the best treatment options for your circumstances
Assistance in picking out the most cost-effective options
Information on quality of care, best clinical practice and more
Complete clarity so you can make the right choice of treatment
Call today in complete confidence on 08000 886 686 to take your first steps on the road to a happy and healthy new life.