Drug and Alcohol Rehab in Gloucestershire
Drug and Alcohol Rehab in Gloucestershire
Substance abuse problems can lead to a great deal of misery. The real problem is that most people do not even realise how damaging alcohol or drugs is in their life. They may have other excuses for why things seem to be going downhill, and they may even believe that substance abuse is helping them to cope. This is why we offer high-quality services for rehab in Gloucestershire.
Until the person is able to see beyond this denial they remain caught in the downward spiral of drug and alcohol addiction. This realisation can occur because the person hits rock bottom and becomes sick and tired of feeling sick and tired, or they may be helped to understand their situation by attending drug or alcohol counselling sessions.
Once the person does become ready, they will be then in a position to escape their misery and build the type of life that they really deserve.
Do I Need to Go to Rehab in Gloucestershire?
There are a variety of signs that can indicate an alcohol problem, but the following are some of the most common:
Constantly searching for an excuse to drink or use the substance
Hiding when or how much you drink or use a substance
Even if you want to quit, you can't
Cravings
Work or school problems
Relationship problems
Inability to control how often or how much you drink
Neglecting important tasks
The Residential Rehab Solution
The success that people will have in recovery can very much depend on what happens to them during the first weeks and months of their recovery. This is when they need to be building a strong foundation and developing the skills they are going to need to stay sober long term.
Most people will be able to give up alcohol or drugs in the short term when the pain of addiction is still fresh in their mind, but it is often ironically when their life begins improving that they will struggle to stay sober.
By entering an alcohol or drug rehabilitation centre the individual will be able to get the best preparation for what lies ahead of them. They will be in the best position to get the most out of recovery and to make sure that it is going to a permanent situation.
What Happens During Rehab In Gloucestershire?
The rehab process for both inpatient and outpatient rehab follows a general structure as outlined below:
Admissions
Assessment
Acceptance
Detox
Rehab
Recovery
Importance of Realistic Expectations in Early Recovery
If people have unrealistic expectations for what will happen in early recovery, they can end up feeling very disappointed. The reality is that it usually takes a good deal of time and effort to build a good life, and getting sober is just the first (albeit the most important) step. When people leave rehab with the expectation that everything is going to be perfect, they usually end up becoming disillusioned, and they can then use this as an excuse to relapse.
Those individuals in Gloucestershire who are currently in the early days of recovery will need to be aware of this. Leaving a drug or alcohol detox is just the beginning, and there will be plenty of more work ahead.
What Types of Therapy Can I Access During Rehab?
Therapy during rehab in Gloucestershire is a major component of recovery. You will have access to a wide variety of modern and trusted therapies, which we have listed below:
1. Cognitive-Behavioural Therapy
CBT is a type of talk therapy that works to help a person change recognize and then change their unhealthy or behaviours and replace them with new ones. CBT is incredibly common in substance abuse treatment.
2. Contingency Management
CM provides a person with rewards to motivate them to behave in a certain way or reach a certain goal (maintain sobriety.) This kind of treatment generally prevents dropping out and reduces relapse.
3. Motivational Interviewing
MI is a type of treatment where a therapist guides a patient to find their own motivation for recovery and develop their own plan for success and change. This helps a person maintain a better sense of control over their treatment.
4. Dialectal Behavioural Therapy
DBT is used to reduce cravings and help patients avoid relapse and learn new coping skills. Beyond substance abuse, DBT is also commonly used to treat severe personality disorders.
5. Alcoholics Anonymous
AA is a twelve-step support program that supports people in recovery by having them work through twelve specific steps and then stay sober through the support of peers who struggle with similar problems.
What Are The Benefits of Private Rehab In Gloucestershire?
Statistics show that those who attend residential or inpatient treatment have a 70% chance of successful recovery compared to those who attend outpatient rehab or recovery in the community. This is because private rehab offers an unparalleled setting, free of triggers and stressors, where the individual can entirely focus on their recovery.
Private rehab in Gloucestershire is the perfect environment to recover in due to the unlimited support on-hand. Peer support via group therapy can be accessed daily, from people who understand your situation and can empathise. We also have highly trained counsellors and psychotherapists in attendance who can discuss any aspects of your mental health and recovery with you.
Finally, our staff, housekeepers, and even chefs all understand the components of a successful recovery. This is why we provide a full nutritional meal plan to help the body recover from drugs or alcohol, ensuring all meals provided are rich in vitamins and minerals.
The benefits of private rehab in Gloucestershire are endless, and the most influential ones we have listed below:
24/7 supervision
Medically-assisted detox
On-hand medical staff
Full nutritional support
Access to facilities including gym, leisure and grounds
Alternative therapies
Private accommodation
Visitor friendly
Safe and trigger-free setting
12-Step programmes
Group therapy
Access to private counsellors
Psychiatric assessments
Communication with your GP
Holistic therapy
Aftercare plan
Benefits of Medical Detox During Rehab In Gloucestershire
Many people wrongly assume that recovery can be completed alone or at home, simply by stopping the substance or quitting drinking. But this stage is what is known as 'detox', and can be extremely dangerous if attempted without medical support.
Detox means eliminating all toxic substances from the body, to enable the body and mind to progress to the next stage of recovery (rehabilitation.) But when the body has become dependent on drugs or alcohol, especially after prolonged use, sudden withdrawal can cause unpleasant complications.
When the substance is suddenly removed, and not weaned off or replaced with substitute medication, the body can go into shock which can cause health risks, even fatal ones.
Detox and the withdrawal symptoms that come along with detox can be dangerous. When someone goes through medical detox at rehab in Gloucestershire, a team of doctors and medical professionals monitor them. They are then able to provide them with medication that can make the process less dangerous and keep them safe. In fact, medical detox is the only way for someone to detox and start recovery safely.
The benefits of a medically-assisted detox include unlimited access to medical care, medication, and 24-hour supervision if an emergency arises. Our physicians will be able to explain the process to you and help you understand what your body is going through.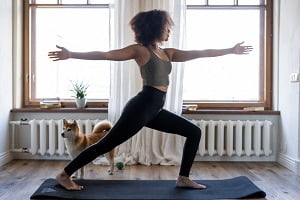 From Rehab In Gloucestershire to Recovery At Home
One of the most difficult periods for people in the early days of recovery is often the transition home after rehab. Those individuals who are living in the Gloucestershire area will find that there are plenty of resources to help them make it through this time, but it will be up to them to make good use of these resources.
The problem is that too many people will leave drug and alcohol detox centres feeling like they have graduated. They wrongly believe that their problems are behind them and that they do not need any further assistance. They fail to realise that aftercare is often crucial in order to keep people away from their old habits and behaviours.
It is true that some people do manage to break away from addiction with minimal assistance, but the problem is that the majority feel that they can do this, and in many cases they are wrong. The fact that making use of aftercare increases the chances of lasting sobriety should be enough to convince the person to make use of these resources.
If they are serious about starting a new life, they will want to make use of anything that will help them achieve their goal. In many cases, the reason why the individual will shun aftercare is that they are not fully committed to recovery, and they are leaving the door open to later relapse.
Taking Responsibility for Recovery
It is vital that each individual takes responsibility for their own recovery and aftercare. In order to make the most of life away from alcohol and drugs, the individual has to become proactive and willing to consider different options. Asking for help is not disempowering but it is actually the complete opposite.
The person is taking charge of their life and making use of any resources that will help them. Even the most successful entrepreneurs in the world will have gotten where they are by asking for help when they needed it.
When people walk away from alcohol and drugs, they can go on to accomplish amazing things. This will involve a bit of work and effort though. Just giving up the addiction and waiting for things to fall into place is usually not the best strategy.
Understanding the Length of Rehab In Gloucestershire
How long a person has to stay a rehab depends on a number of different things. Because rehab tends to be goal-based rather than time-based, each patient is different. Your rehabilitation schedule will be given to you during the admission phase, once our addiction specialists have devised your treatment plan.
Throughout your stay in rehab in Gloucestershire, you will be assessed and reviewed. Normally, we do not encourage patients to leave rehab early, but it is common for certain individuals to stay longer than intended simply to get more out of their spiritual and health-related journey.
There are four main time frames that rehab typically takes: 30 days, 60 days, 90 days, or extended stay programmes like halfway houses. Rehab doesn't end once you leave our facility though, which we have discussed in our aftercare section below.
Options for Aftercare in Gloucestershire
The options that people will have for aftercare once they leave rehab will include:
The individual may decide to go onto a halfway rehab. This is another facility (or sometimes the same facility) where they will remain as a resident for up to two years. The individual will still have group therapy sessions and other interventions in this type of rehab, but they will have far more freedom than in a normal facility. These halfway rehabs are often referred to as dry houses, and the individual will only be allowed to stay there if they remain sober and follow the program
The person can also decide to continue therapy sessions as an outpatient. This could include group therapy or one to one therapy
One of the most effective options for aftercare is the 12 Step group. These meetings are free to attend (they accept donations), and they offer the individual a social support network of sober friends. The real advantage of choosing this option is that these groups not only provide the individual with a means to stay sober, but they also provide a program for living
Contacting Rehab Recovery
For more information on detox and rehab options in Gloucestershire, contact Rehab Recovery today. When you contact us, we shall outline a variety of treatment options that are available to you in Gloucestershire. This includes both private and statutory addiction treatments.
Our admissions team are on-hand to answer any questions or queries you may have regarding your detox and recovery options. No question is too small or too silly, so ask away. We are dedicated to helping you find the correct rehabilitation centre, to ensure your recovery and happiness.