Alcohol Rehab Birmingham
If you are a resident of Birmingham and you are struggling with an alcohol abuse and addiction problem, today is the perfect time to find out more about the help that is available for you so that you can make meaningful changes in your life.
It is not easy to reach the point of acceptance that you have a problem.
The social stigma associated with alcohol addiction is one of the things that stand in the way of many people being able to admit this fact to themselves. This social stigma can weigh down many individuals as a heavy burden.
It is for this reason that many individuals come to terms with their alcohol abuse and addiction problem a long time after their family and loved ones have identified the fact that there is a problem.
Admitting that you have a problem is the first crucial step to being able to get help for your issue. After that, you begin to make decisions on what your best option will be for entering into alcohol rehab Birmingham.
We offer a fully certified and professionally delivered alcohol rehab programme that includes being able to tailor a programme that will address your individual needs. It is all about coming to terms with the factors in your life that have led to your addiction.
This is essential for truly putting yourself on the path toward recovery.
We want you to understand that you are not alone in your fight to recover. You can rely on our highly trained and professional staff to be there for you as you work to make changes that will benefit yourself and your loved ones.
Providing alcohol rehab Birmingham is what we are committed to and we have an impressive track record for success.
At Rehab Recovery, we deliver a self-empowering approach to recovery from drug or alcohol addiction in Birmingham.
For anybody in Birmingham entering recovery, at some point cravings for drug or alcohol are going to be an issue and our residential alcohol rehab ensures you are able to deal with these cravings without resorting to drug or alcohol use.
For many people, cravings for drugs or alcohol will continue for many months or even years after the use of drugs or alcohol has ceased.
At Rehab Recovery, our revolutionary drug and alcohol rehab Birmingham's arms you with strategies to cope with these urges so relapse does not occur.
Birmingham is struggling with substance use. It's been reported that 35,000 people in the West Midlands use heroin or crack cocaine.(1) Between 2017/18-2018/19, there was a rise of 0.9% of people using illegal drugs.(2) In 2014, there were 13,603 people dependent on alcohol in Birmingham alone.(3)
There are clearly a lot of people in Birmingham who could do with support on how to manage their addiction. The reason addiction is so challenging is because it's a disease.
This is an illness that restructures the brain. This happens because the substance creates new neural pathways which change thoughts and behaviours.
In order for a person to recover, they need to learn how to create brand new neural pathways which are linked to healthy positive behaviours. This, along with a variety of other factors that are addressed through rehab services, is how the addiction can be overcome.
To discuss your drug and alcohol rehab options with one of our team, call us on 0800 088 66 86.
What does it mean to get a dual diagnosis?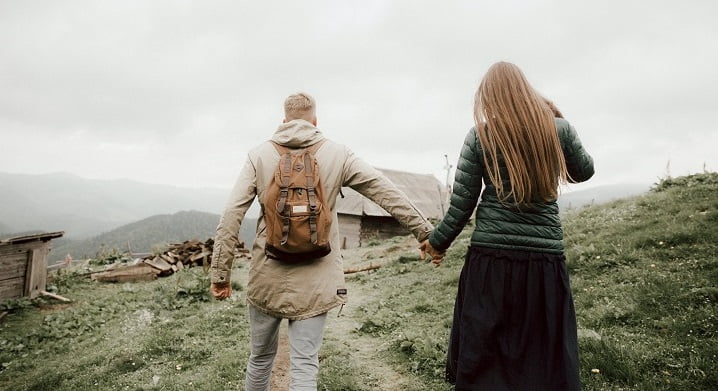 Some people who enter rehab will be identified as having a mental health problem alongside the addiction. This will occur during the admissions process when the patient is being assessed by a psychiatrist.
Acquiring a dual diagnosis is quite common in the field of addiction.
Substance use is, after all, very often linked to a person trying to manage their thoughts, feelings, and emotions.
As an example, a person might feel highly anxious and turn to alcohol in order to relax. Alcoholism is closely linked to mental health issues as it has a direct effect on the functioning of the thyroid which releases hormones.
Your hormones help to regulate your moods. Where mental health is affected by your hormones, turning to alcohol, or another substance often occurs.
A dual diagnosis is really useful as it helps you to understand yourself a bit better. More things about the way you think and feel will make sense.
Also, it's useful for professionals who will then give you a little more input and address the needs of the mental health problem as well as the addiction. It's important both are treated. This allows for better chances of recovery.
The goal of rehab is to achieve abstinence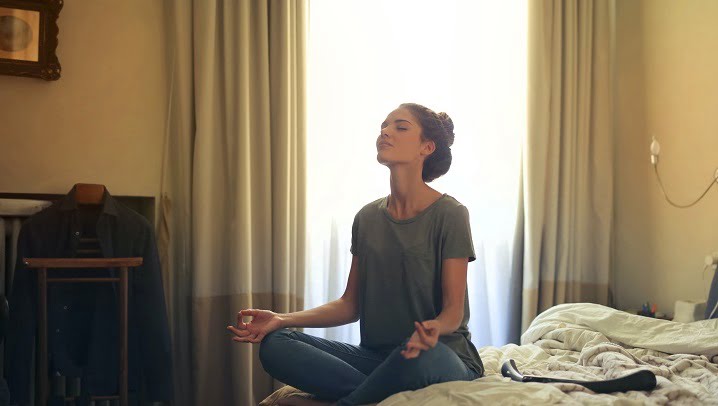 Rehab isn't for the person who has control over the substance use. It's the treatment used for people who have severe addictions and who are putting themselves and others at risk.
People might go to rehab where there are serious physical and mental health issues caused by the addiction.
The goal of rehab is to achieve abstinence. This is the only way a person with a serious addiction can really regain control of their life, health, and addiction.
To discuss your drug and alcohol rehab options with one of our team, call us on 0800 088 66 86.
How a private rehab clinic is different to government-funded options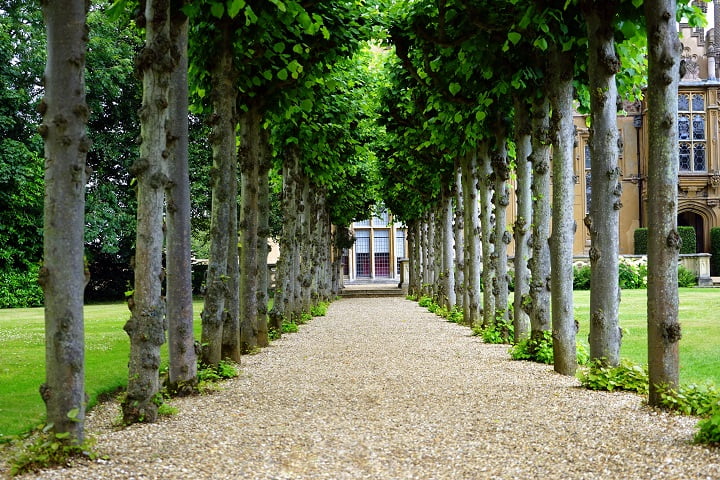 A government-funded rehab clinic offers a streamlined outpatient service. There will be a weekly timetable of group sessions and drop-ins for people to attend. Some might take part in short alternative therapy courses.
Others might have one-to-ones with substance misuse workers. It's a much less immersive and intensive approach to attending a private clinic.
Rehab is essential for some drug and alcohol users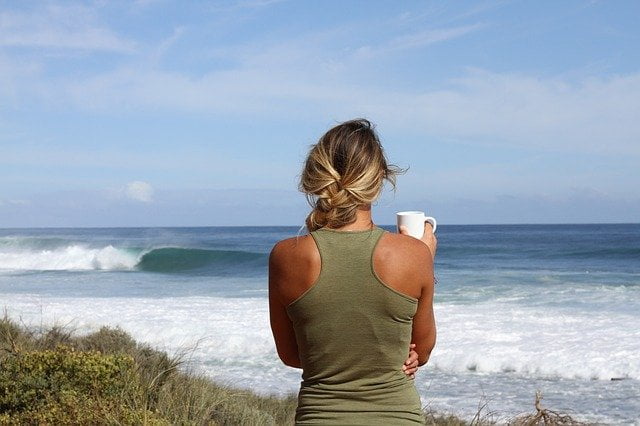 There are many people living with addictions who simply need to enter rehab. This is usually where they have reached the point of totally losing control of their using habits.
In the following circumstances, accessing rehab is essential in order to protect health:
Trying to stop using the substance but never being able to.
Using the substance in dangerous ways.
Using increasing amounts or mixing substances to try and gain a bigger effect.
Consuming more than 30 units of alcohol a day.
Those who have developed Wernicke's encephalopathy
Those who experience Delirium Tremens or who have seizures during withdrawal.
If you have a mental health problem.
If you experience suicidal thoughts.
If you become violent when you're intoxicated.
To discuss your drug and alcohol rehab options with one of our team, call us on 0800 088 66 86.
How are you assessed during your admission?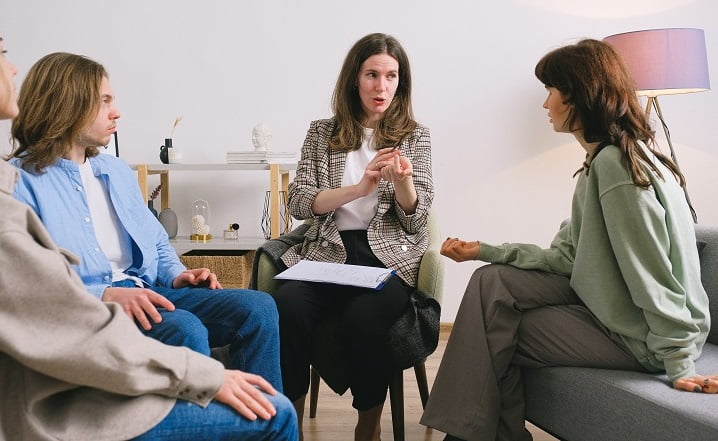 There are three types of assessments used on entering rehab. There's one for drug use, one for alcohol use, and there's one for assessing the severity of your drug addiction.
When these assessments are completed, the staffing team understand what treatments you need and how much input you require.
The ASAM assessment
This is an assessment that will seek to unravel all aspects of your life. It's important for a psychiatrist to understand what has brought you to the position you're currently in. The ASAM assessment will form a deep understanding of your history and present situation.
You'll be asked questions about:
What drugs do you use, how, and what leads you to use them.
Your health throughout your life.
How you think and feel and how you react to people and environments.
What happens when you stop taking the substance.
Whether you want to stop using drugs.
What your life looks like in terms of where you live and spend time.
DSM-5 assessment
The DSM-5 is concerned with how serious and affecting your drug problem is. Rather than focusing solely on dependency, it's interested in all areas of addiction. You'll discuss the following:
Whether you have tried to cut down before and how this has gone.
If your relationships and responsibilities have been affected by substance use.
How you view using in different situations and whether you use in situations that could cause harm.
Whether you have built a tolerance and how withdrawal is experienced.
AUDIT assessment
The AUDIT assessment is used to identify the gravity of alcohol addiction. It's a series of 10 questions where you choose an answer from 1 – 4.
It's highly effective throughout the world in capturing a person's relationship with alcohol. Where a person scores higher than 13, there could be a dependency, above 8 suggests alcohol use is becoming uncontrolled.
Questions are linked to the following topics:
How often do you drink and how much?
What happens when you drink.
The effects of drinking.
What do you feel like after you drink?
How people around you are affected by your drinking habits.
How a CRAFT intervention can make all the difference to your family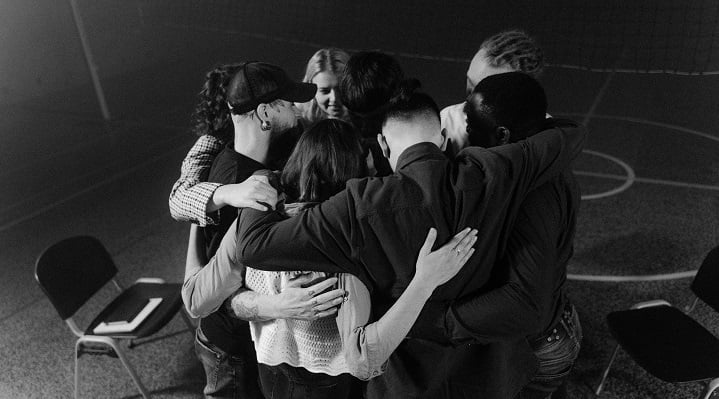 Normally, an intervention is where a couple of family members might approach their loved one who has an addiction with a professional. They'll raise their worries and explain what has made them feel this way.
The professional will then explain treatment options.
The CRAFT intervention method offers a hugely successful approach. The majority of families who have used it have successfully encouraged their loved ones into treatment.
It focuses on the family as a whole. There is a framework that enables you to identify where your loved one is in relation to their behaviours and reveals conversations you have in that target that effectively.
It's a method that focuses on using positive reinforcement. The family concentrates on what the addicted person is doing well.
This changes the dynamics of the family and provides more space for a person to be able to change.
To discuss your drug and alcohol rehab options with one of our team, call us on 0800 088 66 86.
How much does it cost to go to a drug and alcohol rehab Birmingham?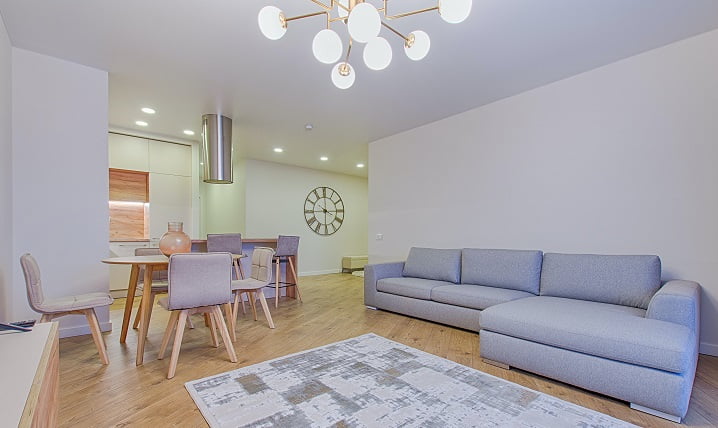 There are many options when it comes to a stay at rehab. You might stay for 10 days or 28, you might share a bedroom with other residents or have your own room, you might require medications or not.
All these factors influence the cost. It's important to talk this through with an expert. You can call Rehab Recovery for knowledge on the pricing of clinics in the Birmingham area.
However, to get an idea, rehab clinics tend to cost the following:
For a multi-occupancy room for 10 days about £2000-£4000.
For a single-occupancy room for 10 days about £3000-£6000.
For a multi-occupancy room for 28 days around £6000.
For a single-occupancy room 28 days around £8000-£12000.
Home detox is around £1500. This is where you're under the care of a doctor while living at home and are prescribed medications to wean you off a substance that has created a dependency. You'll speak with the doctor every day and will have to be viewed as being able to manage this type of treatment safely.
Tips on how to choose the right rehab for you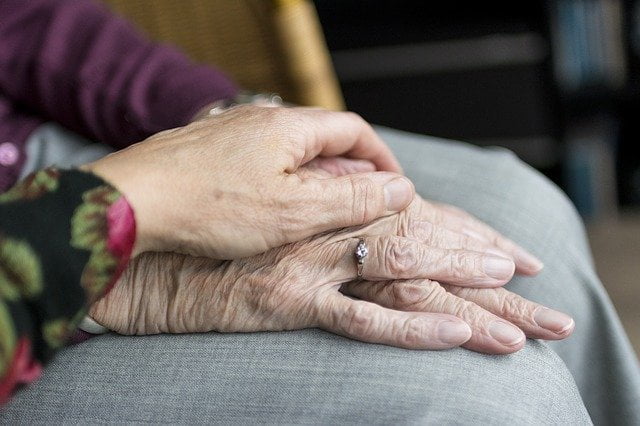 There are so many rehab options in the Birmingham area. It's great because you have options, but it can also be a daunting task deciding where to go. You can call Rehab Recovery for guidance around this.
However, there are also some things you can keep in mind as you look at your options and make the decision:
Read the reviews from each clinic you're interested in.
Find out how long the clinic has been up and running.
Find out whether the clinic specialises in 12 Step techniques of therapeutic work.
Find out the clinic's history of recovery success for past residents.
Come up with a list of questions, call the clinics you're interested in and have a chat.
Find out which clinics have experience treating people for the same substance you're addicted to.
Ask the clinic about their relapse prevention support and aftercare plan.
To discuss your drug and alcohol rehab options with one of our team, call us on 0800 088 66 86.
What is a detox?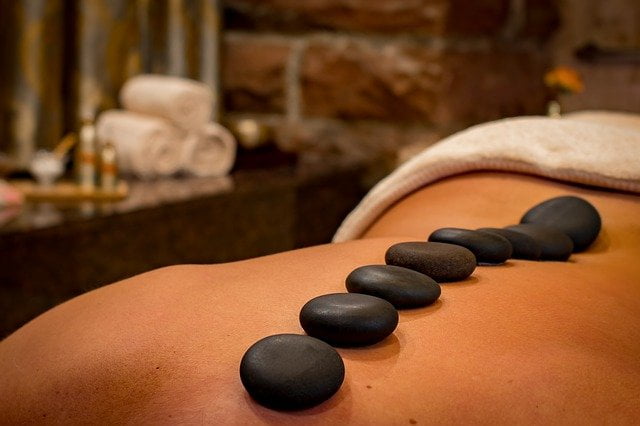 A detox is necessary for people who have developed a dependency to substances such as alcohol, heroin, or benzodiazepines. This is because the body and brain have come to rely on the substance in order to function without shutting down.
At its worst, shutting down can result in death. Alcohol withdrawal leads to the following symptoms:
Shaking and sweating.
Anxiety, paranoia, and insomnia.
Mood swings, including extreme feelings of anger and upset.
Sickness and diarrhoea.
Hallucinations.
Seizures.
This is why it's dangerous, especially in the cases of alcohol and benzodiazepines, to try and go "cold turkey" at home. Actually, a medically overseen detox is essential.
It takes between 7-10 days to detox at a rehab clinic. Patients are supported by a doctor who prescribes medication such as Librium to manage an alcohol withdrawal.
This is done in a tapered way so that the prescribed amounts are gradually reduced. The detox offers a safe way to become sober.
How long will I have to stay at a drug and alcohol rehab Birmingham?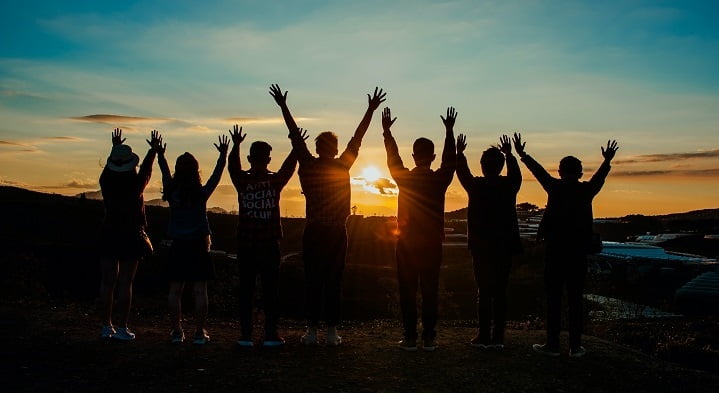 A stay at rehab is usually around 28 days. This is recommended to all people with a severe addiction. This is because it offers a solid amount of time to immerse into therapeutic treatments.
In order to heal for the long term, people need to understand the causes of their addiction. Therapy will address these and also offer ways to manage the addiction going forward.
A 28-day stay also means people start to use the skills they're building to manage cravings effectively. On the outside, it makes managing cravings easier
Some people will enter rehab for detox only. While this is highly effective for a person who has developed a dependency without an addiction, which is possible but usually rare, it works differently for the person who is addicted.
An addicted person will reap the physical benefits from becoming sober, but in order to remain sober, they really need a few weeks (at least) of therapy too.
To discuss your drug and alcohol rehab options with one of our team, call us on 0800 088 66 86.
Alternative options to attending rehab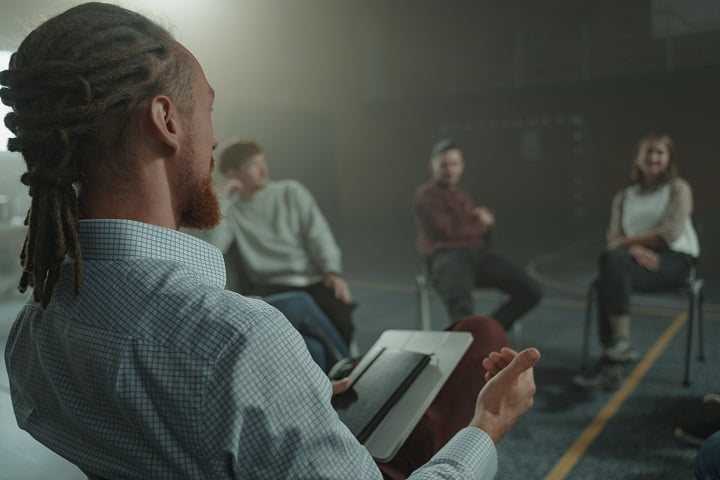 Not everyone using substances will go to a private clinic. For people who have to remain living at home, perhaps due to responsibilities, or who have control of their use, other options are more suitable.
Other treatment options include:
A medically supervised detox that takes place while you remain at home.
Going to Al-anon or AdFam meetings if you're a family member of someone who is addicted.
Outpatient services where you attend a clinic once or twice a week for a group session, drop-in, or one-to-one.
Rehab for cannabis users in Birmingham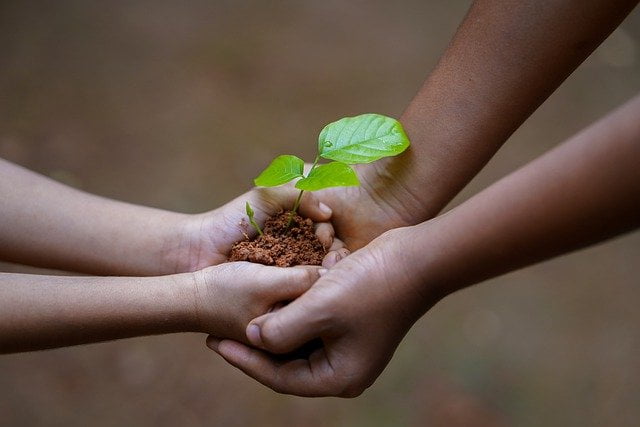 Cannabis is often associated with a residential stay at rehab. However, this substance creates a huge problem for thousands of people throughout the UK. People turn to cannabis in order to relax and feel good.
It often attracts people who tend to self-medicate around symptoms of insomnia, anxiety, and stress.
THC strains of cannabis aren't regulated in the UK because they're illegal. What this means is that people smoke or eat increasingly more amounts without much awareness of how deeply cannabis can affect your psyche (the mind).
Many people become addicted to cannabis and go on to experience increased anxiety, paranoia, and psychosis. This is especially the case where mental health problems were already apparent.
Therapies focus on adapting thought. Time is spent on supporting the person to understand how to create a life where they're able to manage stressful events without returning to the substance.
Motivational interviewing is especially helpful in building the person's resolve to remain healthy and substance-free.
To discuss your drug and alcohol rehab options with one of our team, call us on 0800 088 66 86.
Rehab for cocaine users in Birmingham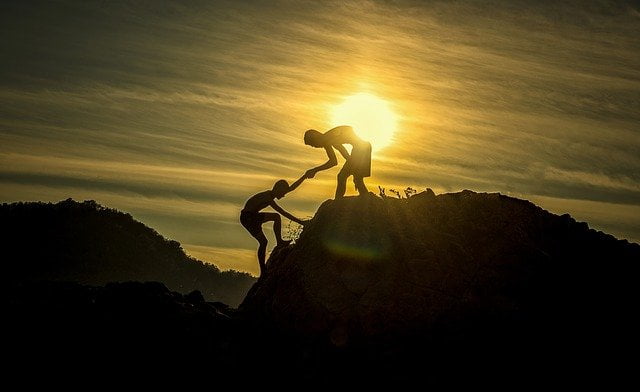 Where a person has a severe addiction to cocaine or crack, going to a drug and alcohol rehab Birmingham is critical. Without treatment, the person is likely to develop illnesses related to the cardiovascular and respiratory systems.
Mental health problems are likely to develop and physical appearance will start to change as the body organs deteriorate.
Cocaine creates a serious psychological addiction. The substance directly impacts the neural pathways causing compulsive use behaviours. This is why cognitive behavioural therapy is highly effective.
It targets those automatic thoughts that are causing a person to use and reframes them so that you can act in a different way.
Every behaviour comes from a thought. Therapy teaches the patient to catch the thoughts, understand what is causing them, and how to tweak them so you regain control.
Rehab for heroin users in Birmingham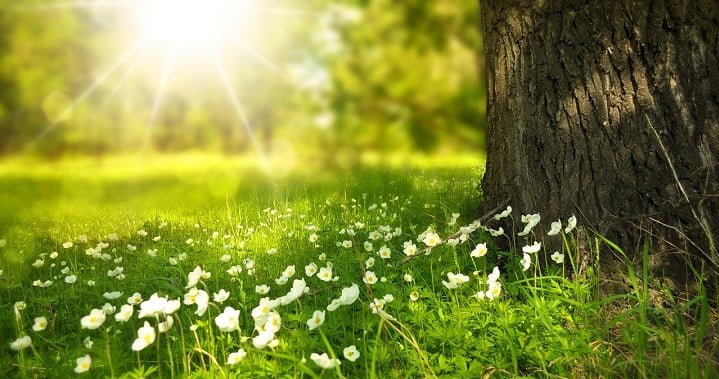 Heroin, as mentioned earlier, causes a physical dependency. This means the body has come to need it in order to feel normal. When heroin levels in the body reduce, the withdrawal symptoms are physical and can be very distressing.
Symptoms include:
Irritability.
Paranoia.
A runny nose.
Hallucinations.
Nausea, sickness, and diarrhoea.
Severe aches and pain deep within the body.
Upon entering rehab, people will immediately begin the detox stage. This is overseen by a clinical team who will prescribe a medication such as Subutex.
This will wean the person off heroin in a tapered way over 7-10 days.
After the detox, patients will then begin psychotherapies in order to address the deep-rooted causes of addiction. There will also be alternative therapies to help relax and soothe the person.
Therapists will reveal various techniques the person can use to manage cravings. What a person learns in therapy, they can use for the rest of their life to remain sober.
To discuss your drug and alcohol rehab options with one of our team, call us on 0800 088 66 86.
What types of therapy will I have to do at a private clinic?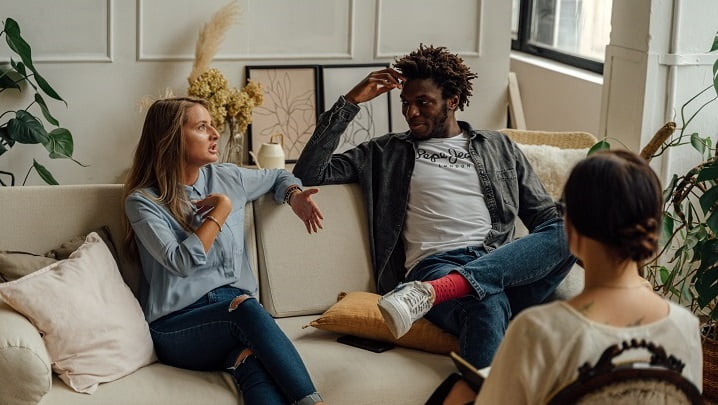 The therapies you do will really depend on what your treatment needs are. Each person will have a tailored plan which will have been informed by the assessments carried out during admission.
The plan will, though, include therapies from the following list:
Motivational interviewing to build self-confidence and self-belief.
Cognitive behavioural therapy to address thought patterns and related behaviours.
Dialectical behavioural therapy to address any emotional trauma.
Talking therapies to work your way through thoughts you have and why you're having them.
Music and art therapies offer alternative ways to express where talking is difficult.
Group therapies such as 12 Step and SMART groups. This offers a space of sharing, connection, and practical ideas on how to remain sober for the long term.
Couples and families therapy. Where it's helpful, clinics can invite people who are close to you for therapy sessions.
Yoga and mindfulness in order to provide a therapeutic space of healing within the body.
How the relapse prevention plan is devised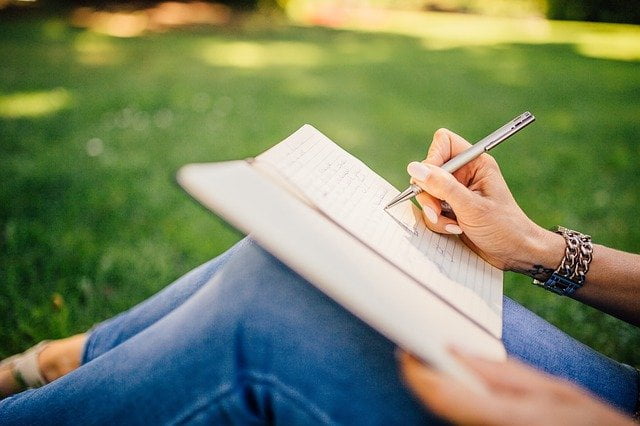 It's really important when you go to a drug and alcohol rehab in Birmingham that you have a relapse prevention plan in place upon leaving. This is to support you to remain sober.
It's critical for anyone who is addicted. Relapse is a real risk and can be extremely dangerous as it can cause overdose and death.
During a residential stay, staff will begin working with you on a relapse plan. You'll discuss emotional, physical, and situational triggers and how you will use the new skills you've learned to manage these.
You'll also have a plan of action in terms of developing new hobbies. Changing the way you live is essential in order to stay off the substance.
The therapist will also use the HALT relapse prevention method. In sessions, you'll learn how to manage trigger points by "halting" and deciding if you're about to respond through hunger, anger, loneliness, or tiredness.
These human states often underpin what causes a person to return to the substance.
If you're hungry for a purpose in life but can't figure out how to create that, you might turn to drugs to block out feelings of worthlessness. In this case, the HALT method will support you to identify a new way of acting in this situation.
If you're suddenly overwhelmed with feeling life is pointless, your HALT steps might be to do some yoga, call a friend, and then to read a favourite book. This will restructure your trigger response.
To discuss your drug and alcohol rehab options with one of our team, call us on 0800 088 66 86.
A Problem That Carries Major Societal Costs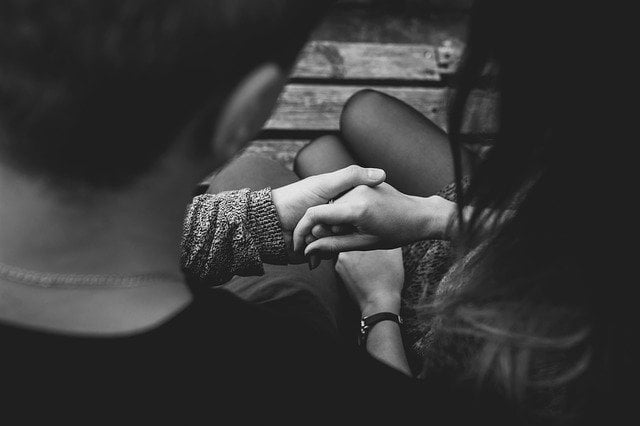 Alcohol addiction carries a lot of societal costs. The actual monetary costs that alcohol addiction brings on the country every year are extensive. Beyond this, it is those that are closest to the addict that often ends up bearing the burden along with them.
Alcohol is one of the biggest problems faced by the country nationally and it is considered to be the biggest social problem currently faced by the Birmingham community.
The fact that alcohol is readily available and its use is generally seen as socially acceptable are contributing factors to the presence of addiction problems in the area. At the same time that drinking is seen as generally socially acceptable behaviour, alcohol addiction carries the weight of social stigma.
As we have noted, it is a difficult decision to finally admit that you have a problem, but it is better to do so as soon as possible.
Seeking treatment at our alcohol rehab Birmingham is a major step that can help you to break your cycle of addictive behaviour so that you can make real and lasting changes in your life.
With this said, there are a lot of benefits that you gain when you choose our private, inpatient alcohol rehab programme that we offer here in Birmingham.
A self-empowering approach to alcohol rehab in Birmingham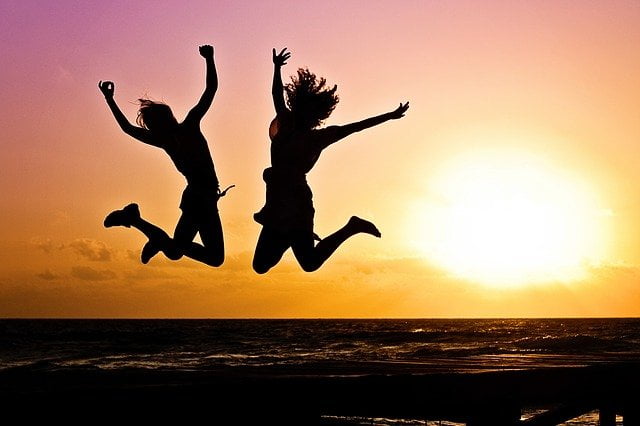 Since we employ a self-empowering approach to alcohol rehab in Birmingham, we increase your confidence and your ability to deal with cravings for alcohol and drugs that occur in your day-to-day life. Principally, we instil you with three key facts that help you gain control over your cravings.
To discuss your drug and alcohol rehab options with one of our team, call us on 0800 088 66 86.
Knowing that cravings are time-limited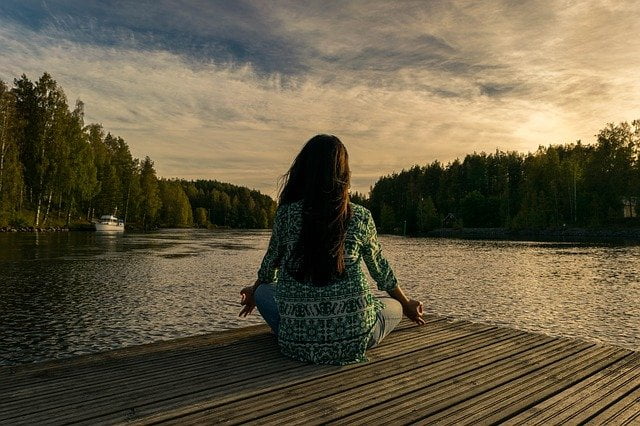 The first fact is that cravings are time-limited. This means that cravings are going to go away if you wait long enough without acting on cravings. Many people suffering from addiction do not realise that cravings are time-limited.
This is because when cravings arise, they simply 'give in' and use. Thus these people do not experience the reality that cravings will go away naturally when enough time is allowed to pass.
During your treatment in Birmingham, we teach you to make a commitment to abstain from using drugs and alcohol. Having made this commitment, you must be taught to 'ride out' the cravings until they disappear. This is also known as "urge surfing".
The art and science of urge surfing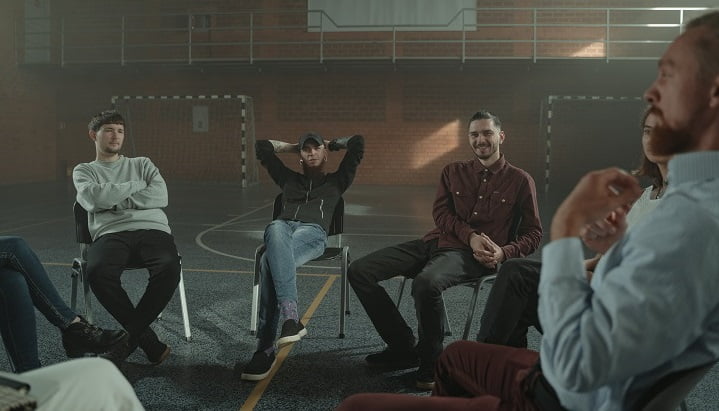 Initially, urge surfing requires an act of faith, but with time you will realise this really does work. Urge surfing is akin to undertaking a 24 hour fast. When you fast, your hunger is likely to drive you crazy by the time 5 pm rolls around.
However, if you wait for your hunger and an overwhelming desire to eat food will eventually disappear.
When you attend our residential alcohol rehab Birmingham, you will begin to believe and experience that each craving is time-limited.
After around 90 days of living in recovery, these cravings will dramatically reduce and relapse is thus far less likely to occur.
To discuss your drug and alcohol rehab options with one of our team, call us on 0800 088 66 86.
Knowing that cravings are will not hurt you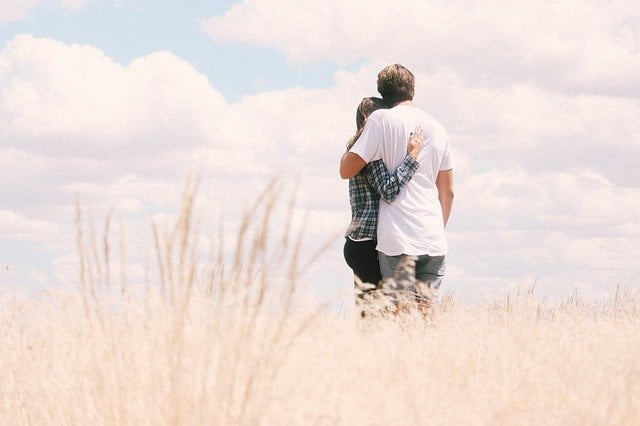 The second fact about cravings we teach at alcohol rehab Birmingham is that cravings are not harmful to you.
Cravings may be distracting and annoying, but cravings will not damage you.
Since there is no damage caused by cravings, there is no immediate need to eliminate them.
Knowing that cravings do not force you to take drugs or alcohol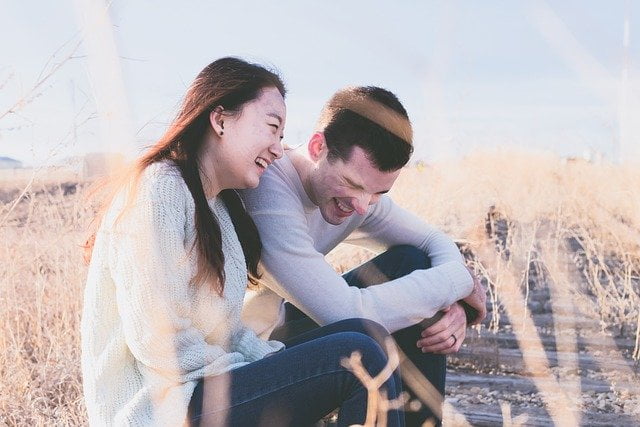 The third and final fact about cravings is that they do not force you to do anything. You always have the choice to ignore cravings as long as you realise this choice exists.
Thus, there is no reason to be afraid of cravings or that they will somehow overpower you. If you learn to wait cravings out, they will not damage you, they will go away and you will be in charge of the situation.
Knowing and understanding these three facts about cravings will help you develop a sense of self-efficacy or confidence in your ability to live your life without drugs or alcohol.
Finally, you will believe that cravings do not control you, but you are the one who controls them. Knowing this will allow you to feel self-empowered.
To discuss your drug and alcohol rehab options with one of our team, call us on 0800 088 66 86.
What Is Inpatient Alcohol Rehab?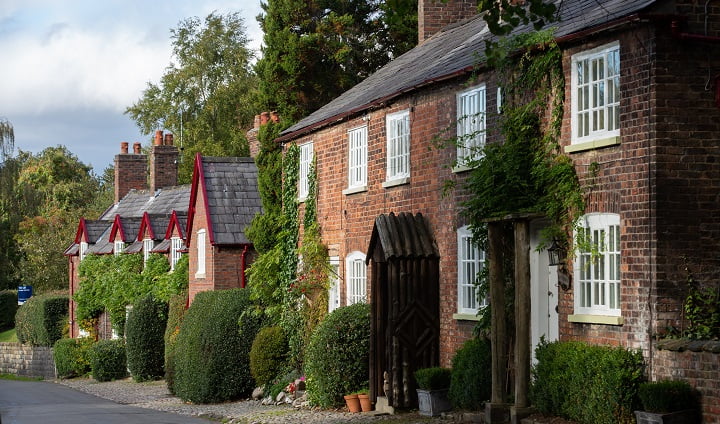 When you enter into our private alcohol rehab in Birmingham, you are leaving behind the day to day activity of your life so that you can focus all of your attention on dealing with your addiction to alcohol.
This inpatient option is considered by treatment professionals to be the preferred choice in the majority of cases as you can free yourself from the burden of daily stresses in your normal life when you choose to admit yourself into our programme.
You will have the benefit of being able to be medically monitored during your detox process if that is deemed to be necessary. You also gain the benefit of having our professional alcohol rehab staff available for you 24 hours a day.
These factors can prove to be crucial for helping you to get going on the right track and they help to reduce your chance of suffering a relapse. There are simply some undeniable benefits that are associated with taking part in our private, inpatient alcohol rehab Birmingham.
The length of your alcohol rehab in Birmingham will vary on your individual circumstances and it is a decision that must be made by trained professionals that understand how to properly evaluate the severity of your addiction.
Our residential, inpatient alcohol rehab programme can last anywhere from a two week period of detox and rehabilitation to a programme that lasts up to six months.
It is all going to depend on your addiction level when it comes to determining the amount of therapy that you require to give you the tools you need to be able to enter into the recovery stage.
The Benefits That You Recieve From Private, Residential Alcohol Rehab in Birmingham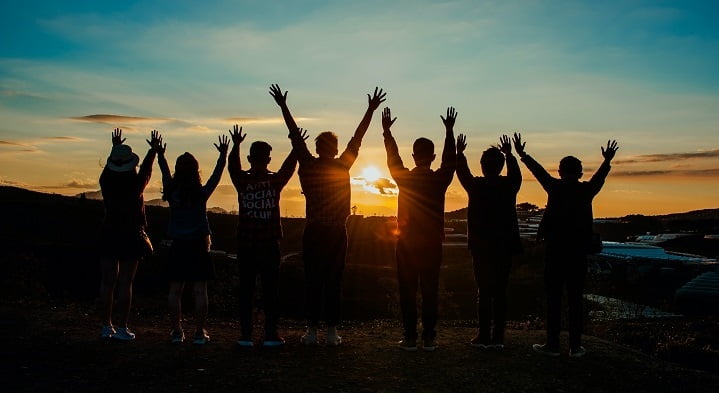 As we have previously noted, there are some significant advantages associated with doing your alcohol rehab in Birmingham at our residential rehab facility.
These positive benefits include:
Rapid access to high-quality care
A comprehensive therapy programme that is designed to help you work through the underlying causes of your addictive behaviour
A proven track record for success that is achieved through dedicated care
The benefit of receiving care and treatment from addiction specialists that are highly trained and have years of experience in the field of alcohol addiction treatment
Access to a monitored detox where you can have your withdrawal symptoms closely monitored by our experienced and dedicated staff
The opportunity to leave your day to day life behind while you focus solely on the steps needed to bring on your recovery
A high patient to staff ratio is beneficial to assisting in your rehab and recovery process
The benefit of aftercare services for that crucial first year after you complete your alcohol rehab Birmingham
Your treatment programme will be specifically tailored to the individual needs that you have as a patient
These benefits demonstrate why it is generally considered to be the best option for the majority of patients to be able to undergo alcohol rehab in our residential programme.
You gain the benefit of being able to safety detox under professional supervision and will find yourself surrounded by dedicated staff throughout the entire process.
The aftercare options that we can provide you for the year after you complete your programme are also an essential part of helping you to stay clean and sober.
It is a well-understood fact that the initial year after a person completes alcohol rehab Birmingham is the most crucial.
It is during this time that you will be the most susceptible to falling into relapse. Due to this, having the additional aftercare support that we provide can help to ensure that you are given the best possible circumstances to ensure that you remain clean and sober.
To discuss your drug and alcohol rehab options with one of our team, call us on 0800 088 66 86.
There Are Some Cases Where an Alternative Alcohol Rehab Option Is the Better Choice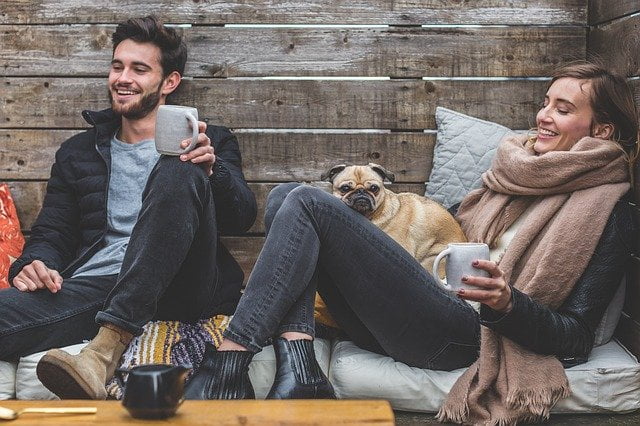 We have presented you with some of the strongest evidence about why it is generally considered to be your best option to choose our inpatient/residential programme for alcohol rehab in Birmingham.
Though this is the case for most individuals, there are some cases where it is a better option to enter into an outpatient alcohol rehab programme that you will undergo while continuing to live at home.
For some individuals, the stress of being away from family during the process of alcohol rehab is stressful to the point that it slows and impedes the process.
There are other individuals who, due to their specific circumstances, cannot enter into an inpatient alcohol rehab setting and must instead opt for an outpatient programme.
Though inpatient is generally considered to be the best option, it is possible to gain the success that you seek in changing your life through an outpatient programme as well.
When you participate in outpatient therapy, you will have to take part in weekly meetings with highly-trained and experienced counselling professionals.
The number of meetings that you will attend weekly will have to be decided by experienced and knowledgeable professionals that know how to assess your level of addiction and your risk factors for relapse during the week.
The risk of relapse while undergoing an outpatient programme is higher and so your risk level will determine whether you need to attend a meeting every day Monday through Friday or if it will be acceptable to only attend one or two meetings a week.
Whether you choose an inpatient programme or an outpatient one, the overall goal of alcohol rehab in Birmingham is to put you in the best possible position to make a real and lasting change in your life and to break your cycle of addiction.
You are already making a commendable first step by admitting that you have a problem and by admitting that you need help.
The Importance of Carefully Considering All of Your Treatment Options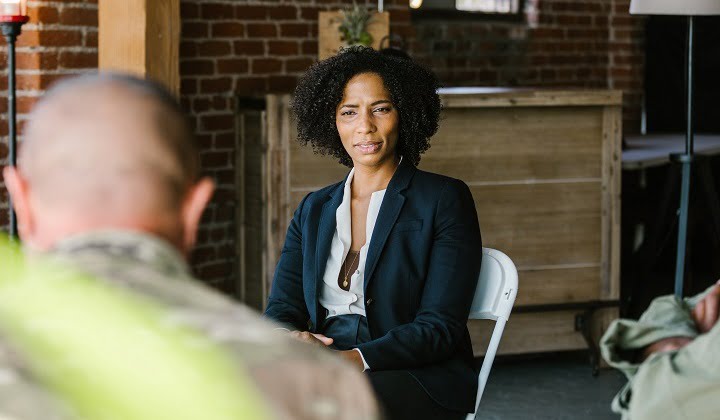 When you are making your final decision on which form of alcohol rehab in Birmingham you will participate in, you need to spend some serious time considering the options.
This should include speaking to our qualified staff members and it should also include speaking to your family and loved ones.
Getting the kind of treatment that will truly put you on the road to recovery is all about getting yourself into the right programme.
This means getting yourself into a programme that will work for you and your needs. This is true whether you go the inpatient/residential route or the outpatient route where you participate in alcohol rehab in Birmingham while continuing to live at home.
To discuss your drug and alcohol rehab options with one of our team, call us on 0800 088 66 86.
Our Alcohol Rehab Team's Commitment to Helping Our Patients to Change Their Lives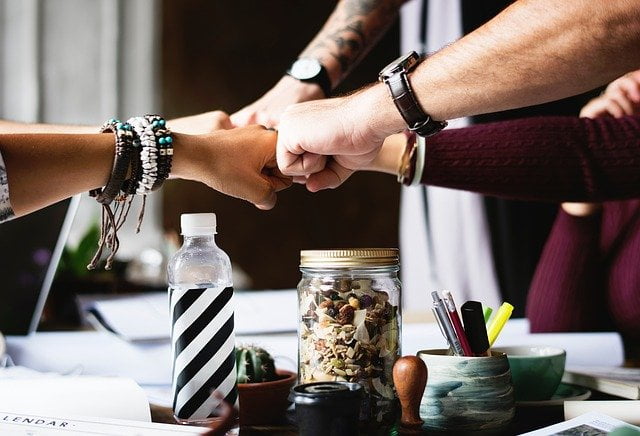 Our team of highly qualified medical professionals, psychiatrists, counsellors, and alcohol rehab staff are dedicated to helping our patients to make changes in their lives that will benefit themselves and the loved ones that have suffered alongside them as a result of their alcohol addiction.
We are proud to be able to provide multilingual support services to our patients in the Birmingham community. Our programme is designed to take a holistic approach that caters to the individual needs of each patient that we provide alcohol rehab services to.
When you seek help at our privately operated residential/inpatient alcohol rehab in Birmingham, you are putting yourself into the care of professionals who have dedicated their lives to making a difference. It is all about helping you to see the light on the other side.
We have an outstanding track record of success and will give our all to help you to enter into recovery. We just need you to make that call to find out more about getting started.
You have to make the initial first step of coming to terms with your alcohol abuse and addiction problems but once you do so, there is a wealth of outstanding help available to help you change your behaviours and your life as a whole.
To discuss your drug and alcohol rehab options with one of our team, call us on 0800 088 66 86.
Getting help today
If you would like to control your emotions and hence your addiction in Birmingham, contact Rehab Recovery today on 0800 088 66 86.
Alternatively, contact us through this website for a free assessment.
Many of our team have defeated their own personal addiction and so your call for help will be met with utter understanding and compassion.
We also offer our drug and alcohol rehab services across various locations within the UK, including Lincolnshire, Coventry, Derby, Leicester, Nottingham, Warwickshire, Wolverhampton, Stoke-on-Trent and more!