Drug and Alcohol Rehab in Oxfordshire
Drug and Alcohol Rehab in Oxfordshire
Rehab Recovery offers a free and impartial referral service in Oxfordshire for people seeking out private addiction rehabilitation. Many of these clinics in our network offer modern facilities to allow you to detox and rehabilitate in a comforting and caring environment. This provides a suitable and attractive means of entering recovery without unwanted withdrawal symptoms and bad influences that otherwise prohibit your progress in recovery.
In order to refer you to the most suitable rehab provider in Oxfordshire, we carry out an important assessment procedure. We triage your needs so that we may correctly determine the most suitable treatment providers in Oxfordshire for your particular needs.
The majority of treatment centres offer you a range of outpatient and residential treatment options. By far the best form of treatment in Oxfordshire takes place in a residential clinic. You will then be offered to follow up treatment once your residential treatment concludes via intensive aftercare sessions. These aftercare sessions are offered free of charge following the completion of your residential treatment.
You are advised to attend as many aftercare sessions as possible. This helps to assist you in your recovery during those delicate first few months when relapse is most likely to occur due to the fact that you are unfamiliar with the nuances and relapse risks that inevitably arise during your early recovery.
Is Rehab for Me, and Am I the Only One?
If you have recognized that you are struggling with addiction and it is affecting your life, then a rehab Oxfordshire facility may be the best option for you. There are a few signs to look for that point towards a need for professional assistance to gain sobriety:
You hide your addiction and make excuses to drink or do drugs
You have an urge to drink or do drugs whenever the effects wear off
You have attempted to stop on your own but were unable to
You have noticed a marked decrease in your ability to perform at work or school
You notice relationship problems due to the addiction
You neglect responsibilities in order to get high or drink
You cannot control the amount or frequency of your habit
You have developed health complications due to your addiction
You are not alone in this struggle. Millions of people around the world are currently diagnosed with an addiction. Alcohol addiction is the number one health problem in America and remains high on the list for many other countries. There are resources available to help you overcome the damaging effects it can cause.
What are My Rehab Options?
The Rehab Oxfordshire options are varied enough that there is something for everyone, no matter what your lifestyle or financial situation:
1. Outpatient
During initial detox, you would visit the facility at least once a day to make sure that your symptoms are monitored, and you receive the support that you need. After you are stabilized, then there will be a transition to community programs such as therapy, 12-step programmes, and support groups.
2. Inpatient
Private and charity clinics offer 24/7 medical care through detox and in the weeks or months afterward, depending on what you and your doctor decide. The NHS covers up to 10-day inpatient detox. However, most successful programs last between 4 to 12 weeks.
3. Detox
Most detox is managed through the use of medications to offset the worst symptoms as your body readjusts itself to functioning without the addictive substance. There are non-medicated options which are generally faster and thoroughly rid your system of all drugs.
4. Rehab therapy
This treatment allows you to work with a trained therapist to identify what need the addiction was fulfilling. This psychological treatment will help you prepare for a life of long-term sobriety.
What Happens During Rehab in Oxfordshire?
Going to rehab for several weeks is undoubtedly an opportunity of a lifetime. Here, you will be given the tools to live your life in recovery. You will learn to arrest your addiction so that you do not relapse following the completion of your treatment. Whilst going to rehab is an overwhelmingly positive development in your life, it's also something that likely fills you with trepidation and unease.
When you contact Rehab Recovery, we help to diminish any unease you may have regarding going to rehab. We explain what will happen during the entire rehab process so you are entirely at ease with the procedure.
Generally, when you go to rehab in Oxfordshire, you will benefit from a medically assisted detox programme. Before this begins, you will be fully assessed by a consultant psychiatrist. Depending on the nature of your addiction, you will usually be prescribed a range of medications that assist you in withdrawing from drugs or alcohol in a safe and controlled manner.
This medication regime will also be supplemented with a highly nutritious meal plan. The majority of clinics we recommend employ a full-time kitchen team who will prepare your daily meals.
How Long Does Rehab In Oxfordshire Last?
The most successful rehab Oxfordshire programmes are a minimum of 28 days in length. However, you can choose to simply go through the detox period and then handle the rest outpatient. The detox period can take a week to a week and a half.
This is the time when most people relapse if they leave too soon. Trying to save money by cutting time at rehab will only end up costing more in the long run if you relapse.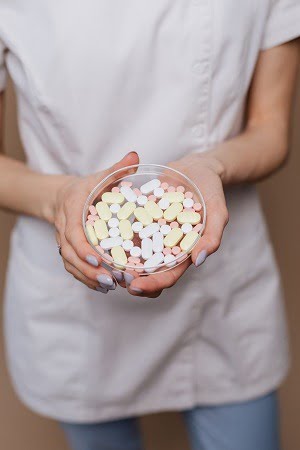 Medically-Assisted Detox Benefits
It is incredibly hard to go through detox cold turkey, but with a team of professionals who are able to give medical and emotional support, the results are generally positive. Here are a few of the advantages of choosing medically-assisted detox at a rehab Oxfordshire facility.
You will be medically supervised 24/7
Medications can be adjusted as needed to cope with the symptoms including painful ones that might otherwise derail a stressful detox
Detoxing can be severe for people who have been addicted to substances multiple times or over a long period, and it is safer to go through the detox period where medical assistance can be immediately administered
Statistically, you are more likely to succeed with your recovery if you stay at a facility during detox
What Role Does Therapy Play During Recovery?
During your rehabilitation programme, the majority of your time will be spent in therapy sessions. These sessions make use of group and individual counselling. Specific therapy techniques included are CBT, EMDR, therapeutic workshops, 12-step meetings, holistic therapies, and art therapy.
Therapy sessions are supervised by a range of professionals. These professionals include psychotherapists, group therapy practitioners, and holistic therapy practitioners.
Many of the rehab clinics in Oxfordshire we recommend have invested millions of pounds in developing custom-built facilities. Many centres limit the number of clients to around 12 at any one time. This ensures you receive the maximum amount of care and attention from staff throughout your stay.
These rehab clinics in Oxfordshire specialise in treating a variety of addictions and the various mental health problems that commonly co-exist with addiction. Many of these mental ailments are the result of traumatic experiences occurring in childhood or early adulthood.
Therapy sessions aim to help clients process these traumatic memories in healthier ways that do not involve substance misuse. This approach ensures the deep-rooted causes of addiction are treated.
Types of Therapy for Addiction
Below is a list of some of the most common types of therapy available for drug and alcohol addiction:
Cognitive-behavioural therapy assists you in finding new ways to cope through anticipating problem areas in your life and enhancing self-control
Dialectical behaviour therapy is a way to learn how to regulate your emotions by allowing you to accept and overcome troubling thought patterns
The Matrix Model is a treatment that includes significant behaviour changes as well as structured education and accountability
Motivational Enhancement Therapy guides through finding an inner motivation or incentive to remain sober
Community Reinforcement is a reward program that provides physical incentives for remaining sober
Family Behaviour Therapy: often the family structure is damaged by addiction. Without therapy to help guide the entire family through restructuring, there is a high chance of relapse
Aftercare – What Happens Once Rehab Ends?
While in rehab, you will work with doctors and therapists to create a recovery plan for yourself. This will include aftercare, which may involve 12-step programmes, community support groups, family therapy, and individual therapy.
There will be a focus on creating a new, supportive environment for yourself so that you can flourish and continue to grow. This is a time when having encouragement from family and friends is essential.
FAQs
There are a few things you want to know before you choose a rehab Oxfordshire treatment plan. The following questions will be able to tell you a lot about what to expect from a facility:
What types of programmes are there?
There should always be a variety of options available, including inpatient, outpatient, residential, or shorter length options.
How much is the treatment?
There will be cheaper options, but keep in mind that relapse will be even more costly in the end than spending the money needed for a more extended stay if that is what ends up being necessary to facilitate rehabilitation.
Are their treatments scientifically based?
If something sounds too good to be true, then it probably is, so be sure that whatever facility you choose has proper licensing and credentials. They should also have medical research to back up their methods.
What is the support structure like?
Family involvement is usually encouraged, with most inpatient programmes providing an opportunity for family therapy. See if this is an option. Also, you want to make sure they have some kind of plan in place for after treatment is complete. Aftercare is vital for recovery.
Why Private Treatment Works
You are treated by a medical team that is trained in rehabilitation. The environment is stable and structured, which is something that helps most people through the first few stages when emotional and physical symptoms are at their worst.
The treatment plans are tailored to fit your medical and emotional needs, which will increase the chance of long-term. Aftercare is also included with private treatment, and statistically, it works better than those provided by either NHS or community-based programmes.