Drug & Alcohol Rehab in Brent
Although Brent has a lower number of binge drinkers than other areas of the UK, the level of substance misuse is higher than the national average.
According to statistics, Brent has a higher rate of opiate and crack misuse than other London boroughs.
If you are struggling with addiction of any kind, such as cannabis use disorder, cocaine dependence, crack cocaine addiction, addiction to ketamine, opioid use disorder, Buprenorphine addiction, benzodiazepine addiction, or even behavioural addictions and gambling addiction, and feel now is the time to seek professional help, contact Rehab Recovery today.
We can help to source local addiction treatment in the Brent area through a private drug and alcohol rehab.
Contact the Rehab Recovery team today by calling us on 0800 088 66 86.
What Is Alcohol Addiction?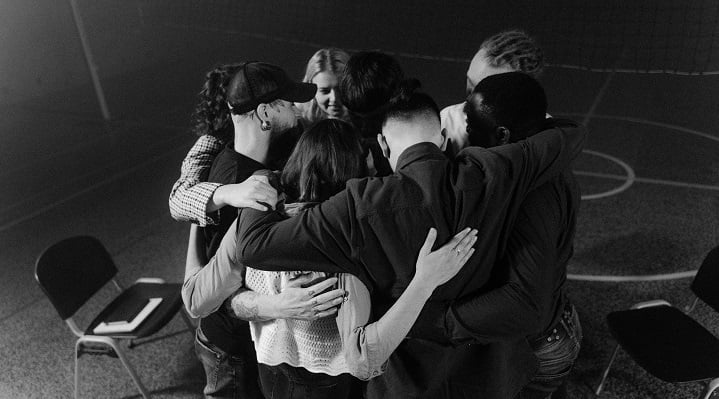 Alcohol addiction refers to the point of dependency or physical dependence when an individual is continuing to drink at harmful levels despite understanding the consequences or wanting to stop. Alcohol Use Disorders Identification Test or the CAGE questionnaire can help identify how harmful your alcohol problem is.
Through a tailored rehab programme in Brent, you can work with leading alcohol addiction treatment specialists.
Your programme will likely begin with a monitored detox or medically-assisted detox using Chlordiazepoxide (brand name Librium) before you move on to therapy.
Alcohol addiction or binge drinking can be very dangerous if left untreated resulting in even delirium tremens or Wernicke encephalopathy. affecting not only your life but those around you.
You are also far more likely to partake in destructive behaviour such as drink-driving.
If you are unsure if your alcohol dependency is leading to addiction, speak to our team.
We can also help to signpost you to the right treatment providers in Brent.
What Is Rehab?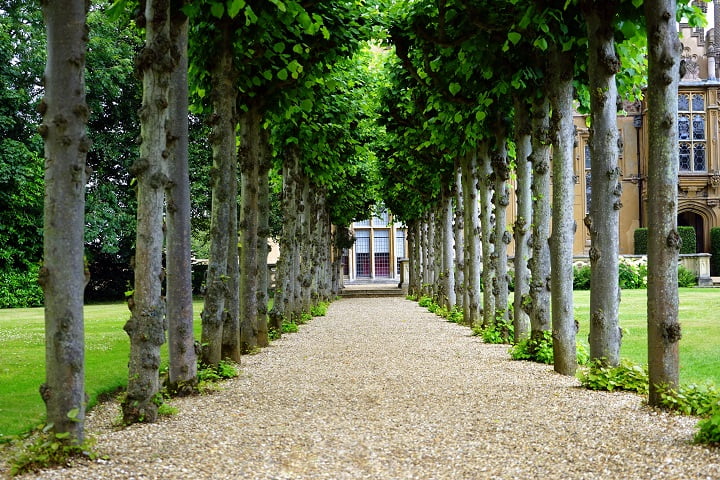 Rehab is a specialised drug and alcohol treatment programme that is provided in a residential setting.
Residential rehab is very effective in helping people overcome their addiction and strive toward long-lasting sobriety.
Rehab helps individuals to step away from distractions and triggers, focussing on healing both physically and psychologically through detoxing and therapy.
Most programmes last around one month before you will return home to continue with therapy if required.
Opting for professional help can encourage you to remain motivated in your recovery efforts.
Pre-Rehab Steps: Intervention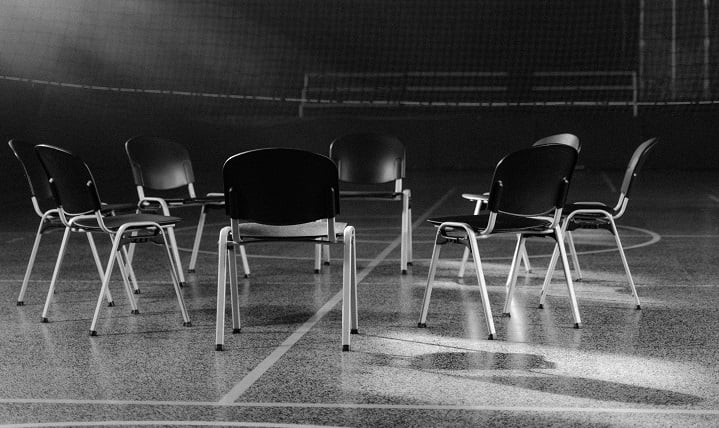 Interventions are a great way to encourage someone facing addiction to seek professional help.
They are usually facilitated by worried friends and family with the help of a professional interventionist.
By getting in touch with us today, we can source local professional interventionists in the Brent area that can help you.
Knowing that someone you love is struggling with a substance use disorder can be difficult to manage.
However, you don't have to go through this alone.
By using the services of a professional interventionist, you can benefit from high-quality support for both you and your loved one every step of the way.
How Do Interventions Work?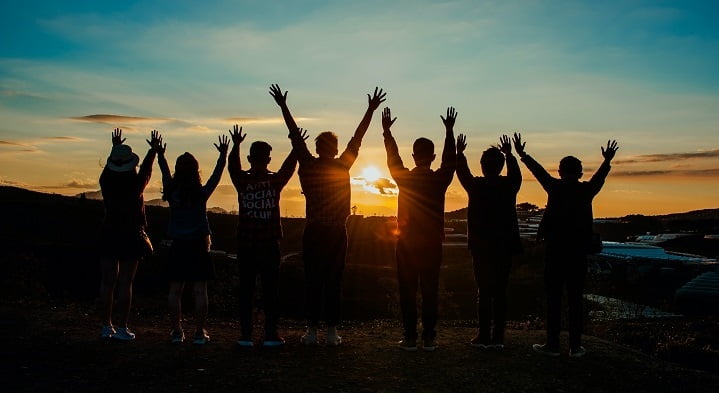 Interventions usually take place in a calm, home environment where friends and family gather with the individual to discuss their concerns.
Knowing how much their addiction has affected the lives of others often facilitates change and promotes the urgency to seek professional treatment.
Alternate Intervention Methods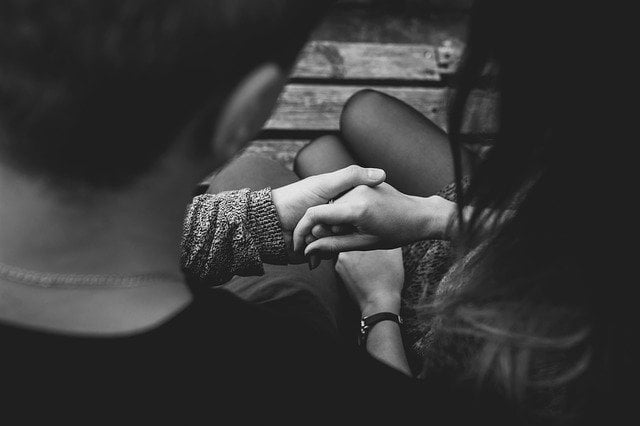 If your interventionist believes that a traditional form of confrontational intervention is not likely to promote effective change, they will share various techniques to use at home instead.
CRAFT is the most commonly advised technique and works by the family unit encouraging substance abstinence through positive reinforcement.
For more information on interventions in Brent, speak to the Rehab Recovery team today.
How Much Does Drug And Alcohol Rehab In Brent Cost?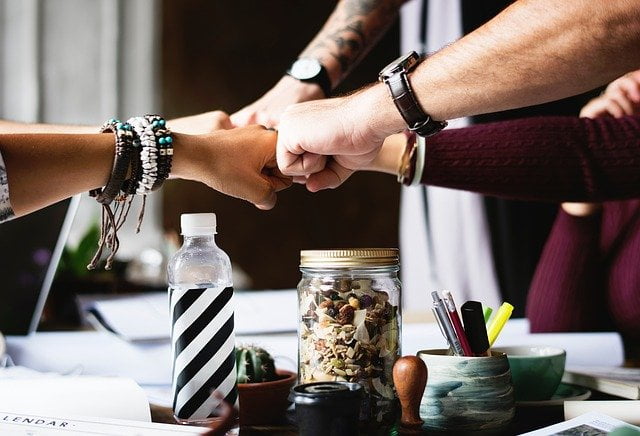 Rehab clinics around London charge a variety of prices, so it can be difficult to produce an estimate of average cost.
However, most clinics in the Brent area charge around £495 a day.
This equates to around £14,000 for a month-long stay.
Other drug and alcohol rehabs charge around £1,000 a week, making a month-long stay around £4,000 in total.
It is worth doing your research and seeing which programmes suit your budget.
Fortunately, many private clinics now accept medical insurance and will work closely with prospective clients to produce budget-friendly programmes.
Some luxury programmes include private chefs and spas.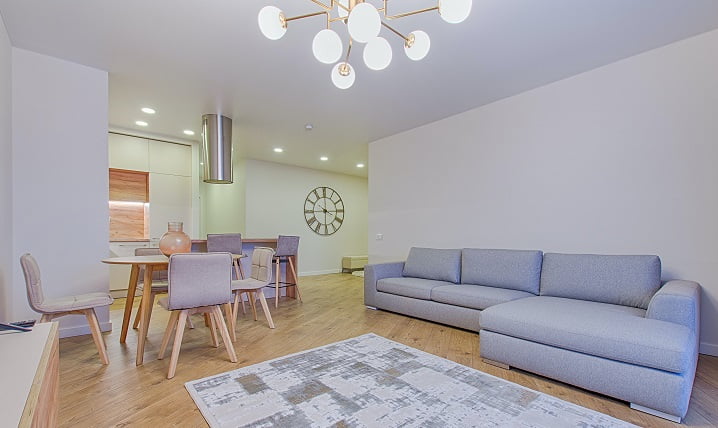 These are frequented by celebrities and cost on average around £70,000 a month.
Once you have completed your pre-admission assessment, our team will be able to recommend programmes in your price range.
This is because we will understand more about your addiction and your needs.
Is Drug And Alcohol Rehab Available Via The NHS?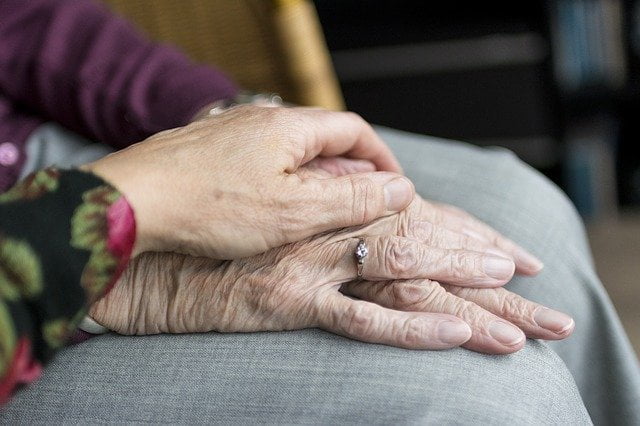 Whilst the NHS does offer drug and alcohol treatment, it doesn't offer drug and alcohol rehab.
The NHS doesn't own or run rehab clinics, so it can only refer patients to private clinics.
Places in these clinics are only secured via funding from local councils which can be difficult for someone struggling with addiction to obtain.
NHS addiction treatment is mostly given on an outpatient basis which can be difficult for those who need constant support.
Many free and NHS-run recovery services operate near Brent, including:
1. New Beginnings
Address: Willesden Centre for Health, Harlesden Road, NW10 3RY
Telephone: 03003 034 611
Website: https://www.cnwl.nhs.uk/services/mental-health-services/addictions-and-substance-misuse/new-beginnings
2. Brent CAMHS
Address: Monks Park Health Centre, Monks Park, Wembley, London, HA9 6JE
Telephone: 020 3317 5050
Website: https://www.cnwl.nhs.uk/camhs/our-services/specialist-camhs/brent-camhs
3. Brent Wellbeing Hub
Telephone: 0800 0234 650
Website: https://brentwellbeing.org.uk/
4. Ashford Place
Address: 60 Ashford Rd, London, NW2 6TU
Telephone: 020 8208 8590
Website: https://www.ashfordplace.org.uk/
Whilst the NHS can refer patients to residential treatment, this is very rarely given. 
Other organisations such as Change Grow Live can offer person-centered care and services such as needle exchange to reduce the chances of the transmission of hepatitis.
Instead, we advise people to seek private rehab in Brent as it often results in immediate admission and 24-hour care. The organisations adhere to guidelines set by the American Society of Addiction Medicine, National Institute for Health and Care Excellence and the NHS Foundation Trust, so you are in safe hands.
Sober living homes can also be arranged following rehab to help you stay sober after leaving rehab.
How Long Does Rehab In Brent Last?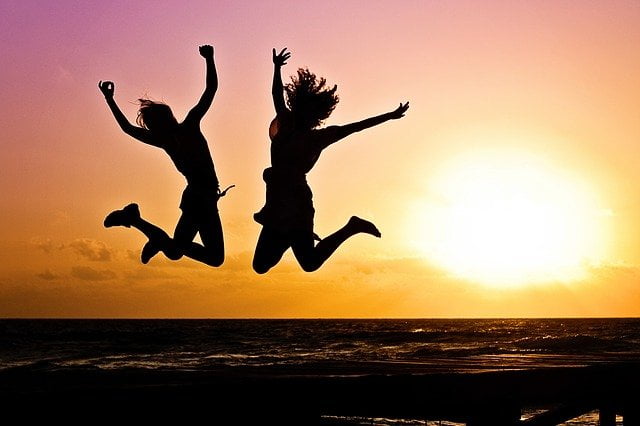 Rehab usually lasts for around 28 to 30 days.
This is seen as an effective timeframe for individuals to overcome physical dependencies and heal psychologically.
During a month-long stay, you will be able to complete a medically supervised detox as well as a range of therapies.
Other clients may choose to enter rehab for detox only.
Lone detoxes can last anywhere between 7 days to 2 weeks.
After this, clients will return home and are encouraged to continue in weekly therapy sessions.
A huge benefit to private treatment is that you can stay in rehab for as long as you need.
What Are The Differences Between NHS Treatment And Private Treatment?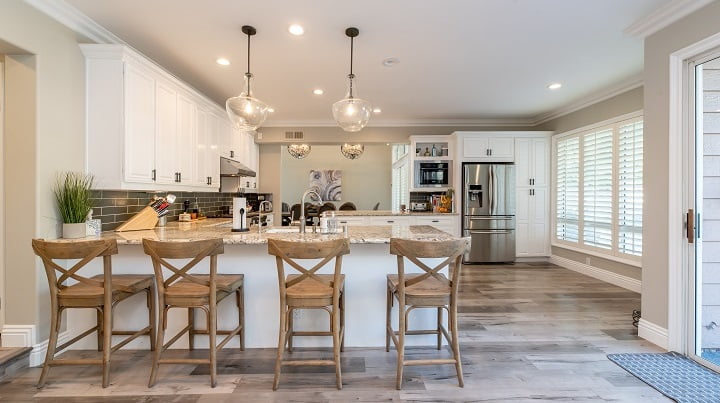 The main difference for many people is the cost involved.
Whilst private treatment has fixed prices, NHS treatment is free.
However, private treatment offers clients bespoke programmes and high-quality amenities to support them during their time in rehab.
Private treatment is also more immediate, helping clients into treatment within a number of days.
NHS treatment, on the other hand, often keeps clients on long waitlists due to government funding cuts in areas like Brent.
This can be detrimental to those in urgent need of treatment.
Placing someone with a severe addiction on a 12-month waitlist can cause their addiction to worsen and lead to overdose.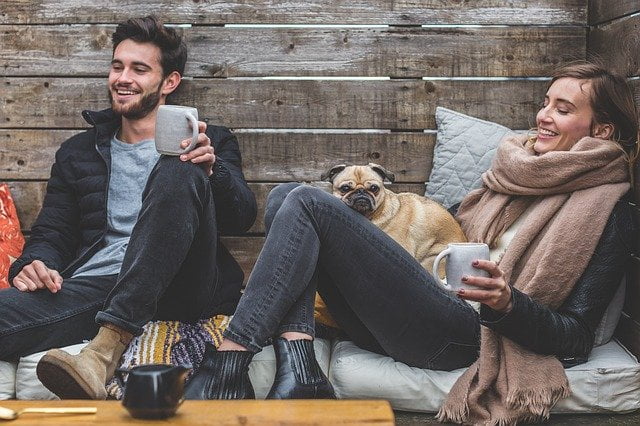 Private treatment also allows clients the time and space to recover in a tranquil, calm environment.
Services such as laundry and catering are also provided to give you an extra helping hand.
This level of care is simply unmatched compared to NHS treatment, which is sadly struggling to accommodate the high level of patient demands and increased need for addiction treatment.
To begin your private rehab journey, call our team today.
We can help to source local drug and alcohol rehab clinics in Brent best suited to your requirements.
Should I Choose Inpatient Or Outpatient Treatment?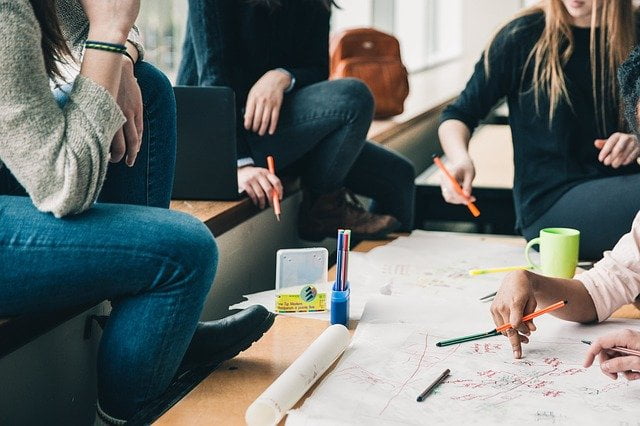 At Rehab Recovery, we most commonly advocate for clients to choose inpatient treatment.
This is because it offers the highest levels of support and care, offered 24 hours a day, 7 days a week.
For someone facing addiction, inpatient treatment can act as a breath of fresh air.
Here, staff understand what you are going through and will help whenever they can.
It's also very helpful to undergo your treatment in one place.
After your detox programme, you can swiftly begin therapy without needing to be placed on any waitlists or moving back home.
However, we understand that all of our clients are facing different circumstances and what might work for one person may not work well for another.
Outpatient Treatment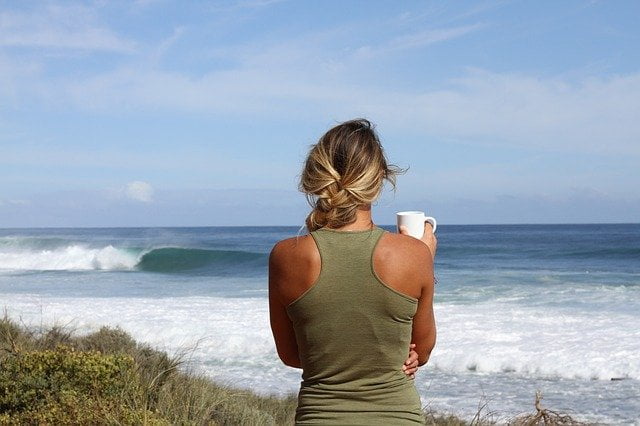 Outpatient treatment is a more flexible treatment approach that involves clients living at home and visiting a chosen clinic in Brent for therapy sessions.
This can be great for those with little time to commit to inpatient treatment and for those with unwavering commitments.
If you're unsure which form of treatment would be best for you, speak to a member of our team.
Many of the Rehab Recovery team have also struggled with addiction, so they understand what you are going through.
Alcohol Detox & Rehab In Brent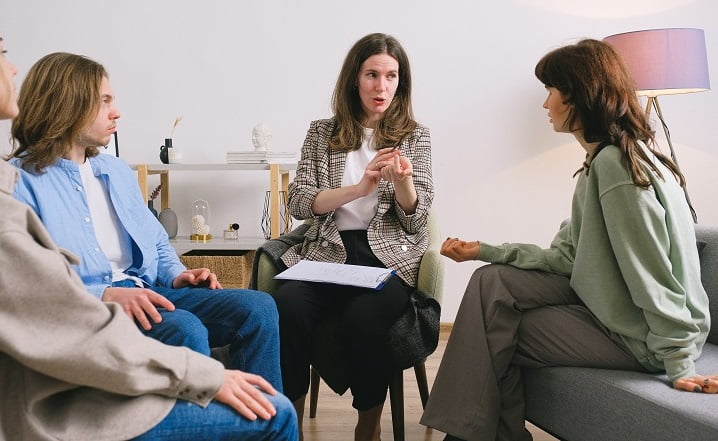 Stopping your alcohol consumption can cause you to exhibit alcohol withdrawal symptoms.
These can be very unpleasant and hard to manage alone.
Opting for a professional alcohol detox can help you to overcome your dependencies safely and effectively.
During your time in rehab, staff can prescribe medication such as Librium.
This will help you to manage withdrawal symptoms and is known as pharmacological intervention.
Detoxes usually last for around 10 days and can slowly and safely help you end your addiction for good.
With medical assistance available at all times the likelihood of withdrawal seizures or Alcohol Withdrawal Syndrome (AWS) is minimised.
Attempting to detox at home – without medical assistance – can be very dangerous and aggravate your addiction further.
Recovery And Home Detox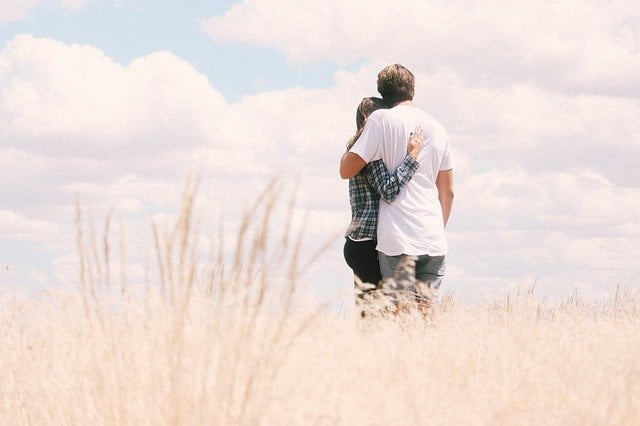 Treating alcohol addiction is about more than just the detox process.
It involves continued care and management to help you stay sober.
By partaking in a medical detox, you can safely transition into tailored therapy sessions.
If you do wish to detox at home, this can be arranged through medical supervision.
During a home detox, Librium will be sent to your home and you will be expected to maintain contact with staff so that they can ensure your safety at all times.
Detoxes in rehab are the most effective way to achieve long-lasting sobriety.
After your detox is complete, you will be advised to remain in rehab to complete an additional 3 weeks of therapy.
Rehab For Cocaine Addiction In Brent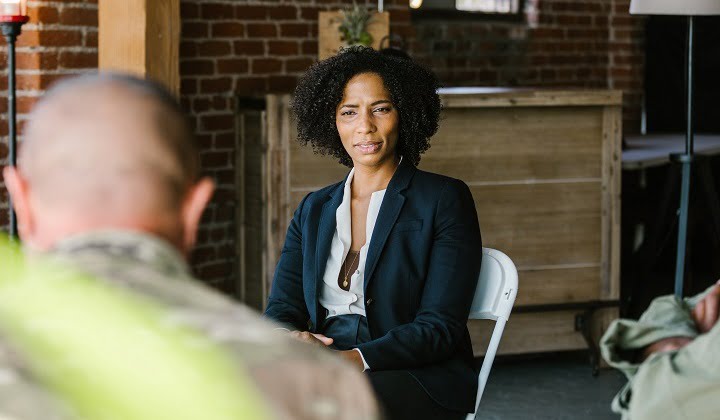 If you are looking for a cocaine rehab in Brent for either yourself or a loved one, allow Rehab Recovery to help.
By calling today we can help source a variety of treatment options for you.
Cocaine is a highly addictive substance that can cause damage not only to your physical health but to your mental health too.
It is only psychologically addictive, meaning a detox isn't usually required.
This allows you to focus entirely on making a well-rounded recovery with encouragement every step of the way.
If you have been struggling with cocaine abuse for a long time, it's never too late to seek treatment.
Rehab For Heroin Addiction In Brent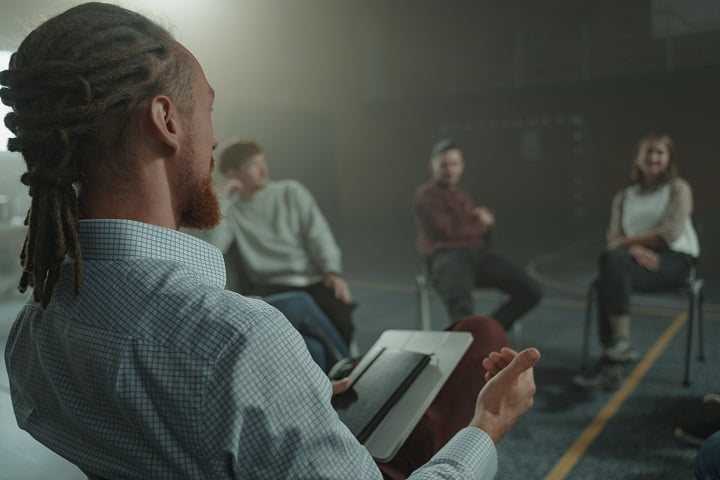 Heroin is one of the most addictive substances in the world.
It is a member of the opioid family and is very similar to some prescription pain medications.
Because of this, many people living in Brent and the surrounding areas are struggling with opioid addictions.
Heroin is so addictive because of its ability to produce high amounts of dopamine in the brain.
This is what makes users feel euphoric and happy.
However, this is very short-lived and can cause permanent damage to the dopamine receptors.
Fortunately, private rehab can help you to reach sobriety.
Through intensive heroin withdrawal, therapy, detox programmes and medication, you can begin a new chapter free from the clutches of heroin.
Rehab For Cannabis Addiction In Brent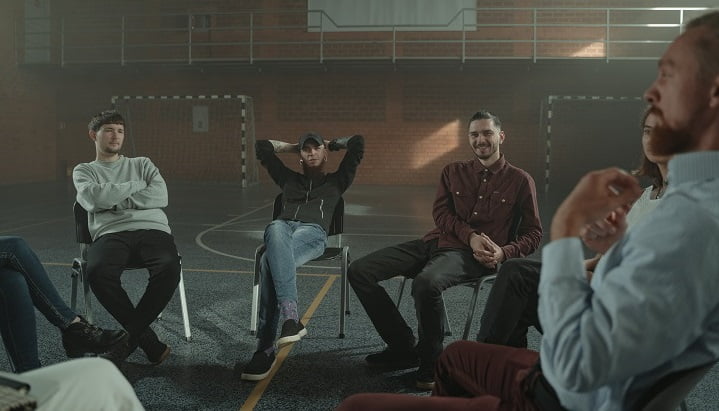 Whilst cannabis isn't considered as problematic as heroin or other Class A drugs, continued usage can lead to a variety of problems in a person's life.
If you or someone you know is abusing cannabis, call Rehab Recovery today.
Cannabis produces relaxing feelings due to its effects on the nervous system.
However, some strains are so strong they can produce similar psychoactive effects to drugs like LSD.
Cannabis can also be laced with other drugs or dangerous substances.
At a cannabis rehab in Brent, staff will work with you to overcome the emotional causes of your addiction.
Through a variety of therapy sessions, you will soon be on your way to living a life without cannabis.
What Therapies Are On Offer At Rehab In Brent?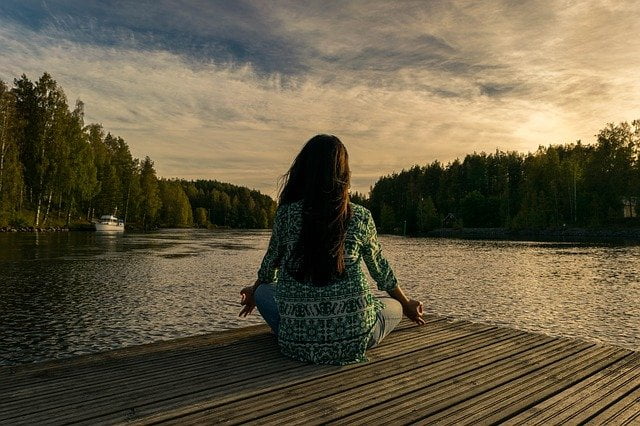 At drug and alcohol rehab in Brent, a variety of traditional and holistic therapies are offered to clients.
This helps you to understand more about yourself and how you can avoid partaking in addictive behaviour in the future.
Some examples of the types of therapy offered include:
Dual Diagnosis Treatment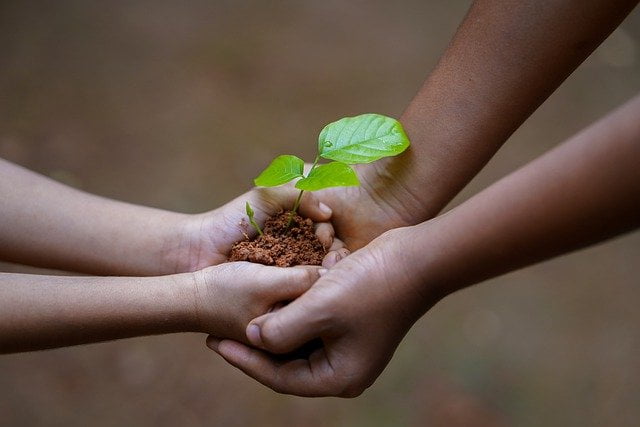 A dual diagnosis at alcohol or drug rehab is given to individuals who present both a substance use disorder and a mental health condition (as classified by the DSM-5).
This diagnosis is very common among those who face issues with drugs or alcohol. A psychiatric assessment will take place by a psychiatrist who will advise on any psychiatric treatment needed.
Through private treatment, your dual diagnosis will be taken into consideration every step of the way.
We only work with quality treatment providers who provide excellent mental health support, including bipolar disorder, borderline personality disorder, eating disorders, obsessive compulsive disorder, post traumatic stress disorder (PTSD) and schizophrenia.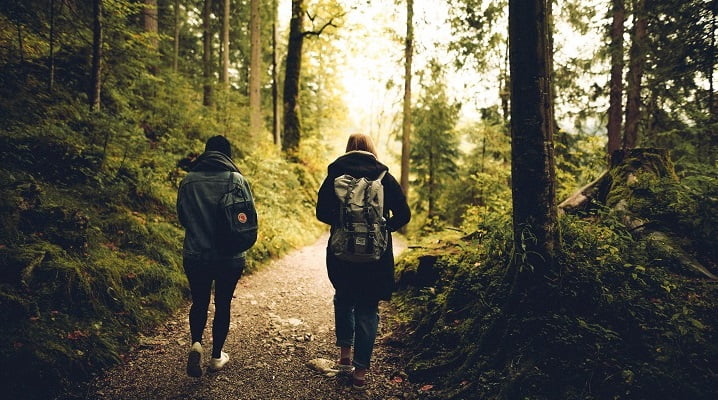 This is also what sets private treatment apart from NHS treatment.
Sadly, due to being so underfunded, the NHS often fails to provide mental health treatment for those with substance addictions.
This means that those who finish NHS treatment and who haven't been provided with a suitable programme will be at a higher risk of relapse.
Private rehab is worth the investment, for both your physical and mental health.
Many organisations across the UK offer free mental health support, whether you are also suffering from addiction or not.
Some of the most useful include Mind UK, Young Minds, Rethink Mental Illness, Samaritans and Papyrus.
Relapse Prevention And Aftercare Support In Brent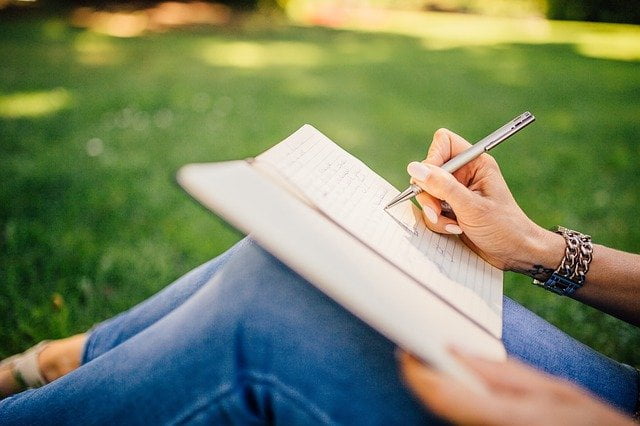 During your time in rehab in Brent, you will be required to attend a variety of sessions and workshops.
One of the most beneficial workshops is called relapse prevention.
This refers to a series of steps put into place to reduce the risk of relapse once you return home.
Before your programme is complete, you will also create a relapse prevention document.
This document will contain the details of your addiction alongside triggers and your new coping mechanisms.
Not only is it useful for you, but also for your support network.
HALT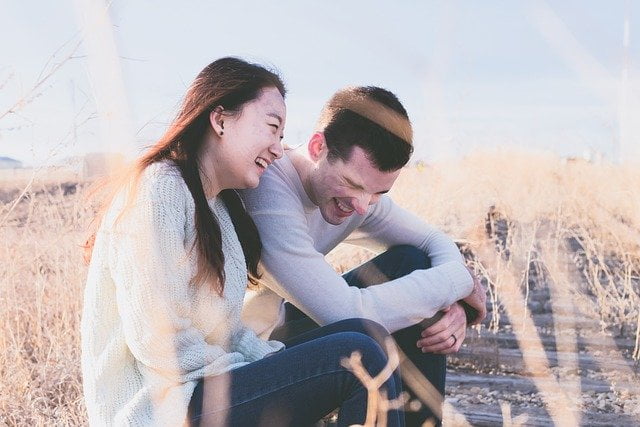 Relapse prevention sessions can help you to learn new coping mechanisms such as HALT.
HALT is an acronym for Hungry, Angry, Lonely, Tired.
Often when an individual is about to consume drugs and alcohol again, it is because their needs are not being met.
HALT encourages you to stop and check in with your needs before engaging in destructive behaviour.
Aftercare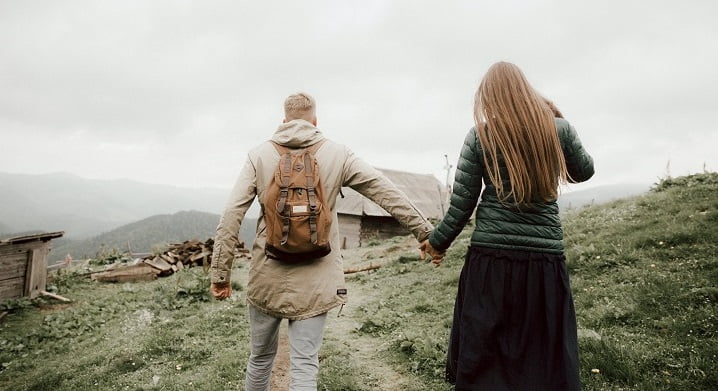 To help you in your return home, you will also be given up to 12 months of continued support by your Brent-based clinic.
This is another benefit to private treatment.
Aftercare can help you to readjust to your life without drugs.
It can also help you to lean on a support network in times of need.
Usually, you will be required to attend therapy sessions and meetings each week.
Support Groups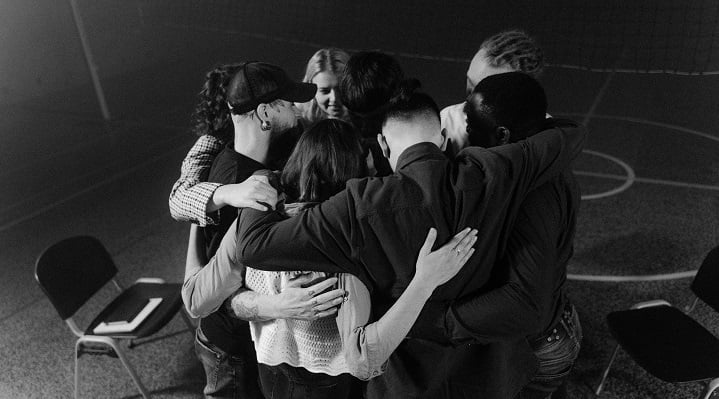 Staff will also be able to signpost you to local support groups in the Brent area such as Alcoholics Anonymous, Narcotics Anonymous, Cocaine Anonymous and SMART Recovery meetings. Al-Anon and Alateen are also there to offer support. Groups like Alcoholics Anonymous believe in a higher power that can help restore you to sobriety.
SMART is a motivational programme that can connect you to local people facing similar situations to yourself.
SMART sessions run either in-person or online, making it an accessible programme for all.
Readmission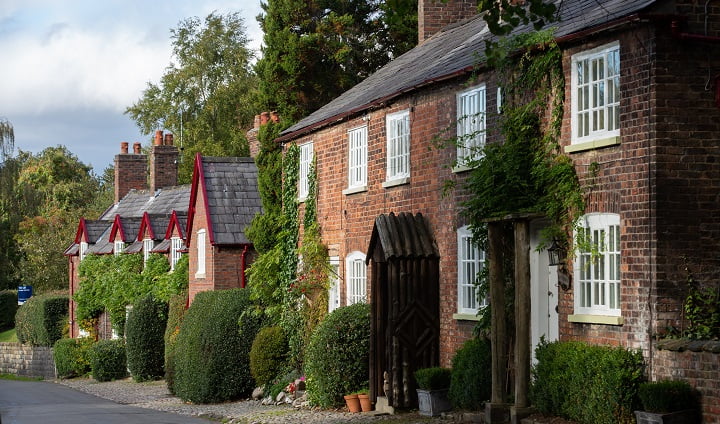 If you need to at any time, you can be readmitted to rehab.
If you relapse or you feel that you are going to relapse, we urge you to reach out to our team or your clinic.
Here, you can decide if you would like to commit to inpatient treatment again or would prefer to try a home detox to reach sobriety.
Get Help Today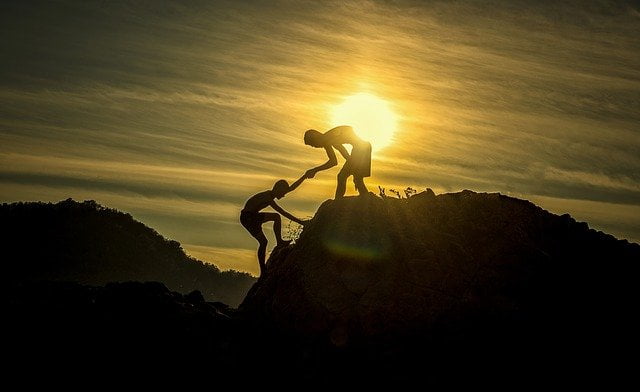 At Rehab Recovery, we promise to support all clients and help them in their recovery journey.
For more information, contact our team today by calling us on 0800 088 66 86.
Every rehab in England and Wales that we work with is vetted by the Care Quality Commission.
Get help for addiction across London, including in Croydon, Ealing, Newham, Bradford, Bromley, Enfield, Wandsworth, Lambeth, Tower Hamlets, Redbridge, Southwark, Hillingdon, Lewisham, Greenwich, Hounslow, Waltham Forest, Haringey, Havering, Harrow, Hackney, Bexley, Islington, Camden, Sutton, Westminster, Richmond, Kingston, Kensington, Chelsea and many more.
When you make the choice to reach out and get help for your addiction, you're choosing to pursue a happier, healthier and longer life.