Drug and Alcohol Rehab Fife
Giving up an addiction to alcohol or drugs is a major achievement. Those people who are able to do this have a second chance in life, and they can really turn things around.
There are many success stories of people who walked away from substance abuse and went on to achieve great things in life.
They changed from people who were considered by most to be dysfunctional to becoming respected members of their communities.
There are examples of this type of person living in Fife, and they are living proof that recovery from addiction is possible if people want it enough. They can inspire those who are still struggling with addiction to get the help they need.
Start your recovery journey today by calling our expert team on 0800 088 66 86
Levels of addiction in Fife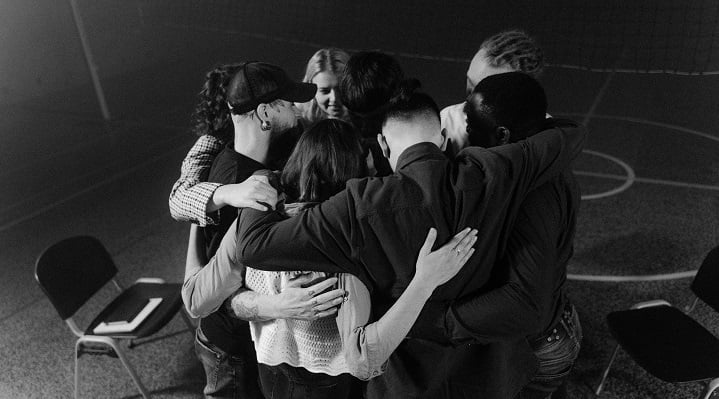 Addiction is an illness that can affect people of any age, gender or background.  No area is exempt from being affected.
A recent report indicated that Fife was one of only two Scottish health boards to see an increase in alcohol deaths¹.
What is addiction?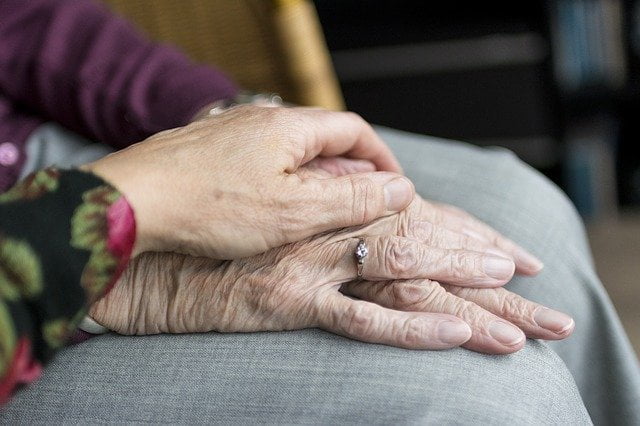 Medical science tells us that addiction is a chronic mental disease that is brought about largely through the effect of dopamine in the brain.  Despite this, it is sadly still not uncommon to hear addiction spoken of as somehow related to willpower.
Dopamine is a neurotransmitter (i.e. it delivers messages around the brain) that is released when the brain recognises an addictive as being beneficial to us in some way.  For example, dopamine is released when we eat a healthy meal or when we engage in sexual activity.
Addictive substances like alcohol, cocaine, and heroin, also produce a release of dopamine but to a far greater extent than normal, natural activities.  This is why a desire for more is felt.
However, not everyone who uses addictive substances actually becomes addicted.
This is because the majority of people have other factors in their life that provide a form of protection against addiction development.  It is why, for example, people do not continually eat; the dopamine release is counterbalanced by another chemical that tells us we are full.
However. when addictive substances are consumed by someone with other psychological struggles or a lack of supportive social network, these substances can cause the brain to begin classing the substance as more important than anything else.
Start your recovery journey today by calling our expert team on 0800 088 66 86
Can I go to rehab if I have other mental health issues?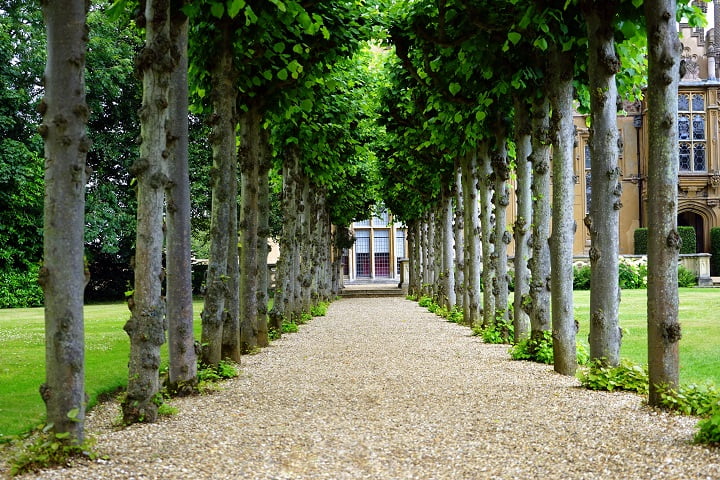 It is not common to find people with substance use disorders who do not struggle in some other way psychologically or emotionally. Depression and anxiety, for example, are among the most frequently discovered mental health issues in individuals who also struggle with substance misuse.
Our rehabs provide therapeutic treatment designed to help with a wide range of mental health issues, particularly those found most often to be coupled with addictions.
Get in contact with us, if you are wondering whether your own particular issues can be dealt with at our rehabs.
Will rehab help me to drink normally?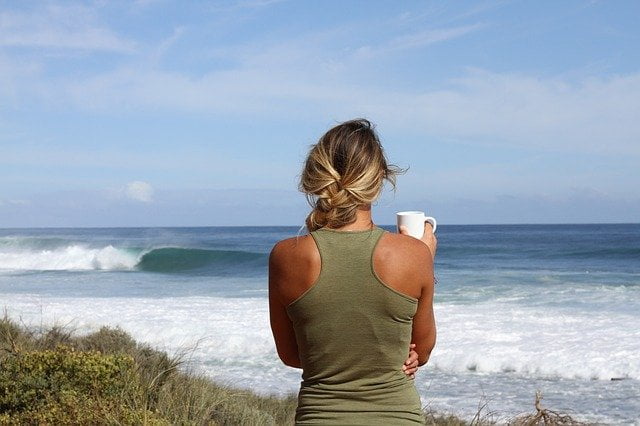 Going to a drug and alcohol rehab Fife is all about stopping drinking or taking drugs for good.  Rehab is not designed to help you change your pattern of drinking or using, or regain an ability to use substances in a controlled way.
Abstinence is by far the safest and most successful way to achieve freedom from substance use disorders. 
Trying to drink or take drugs in a controlled way is rarely possible and ordinarily, quickly leads back to addictive use.
What are the benefits of going to rehab?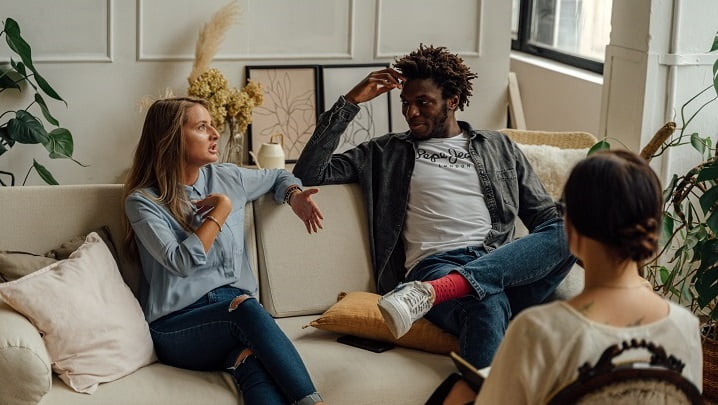 The very nature of addiction as a chronic disease means that its treatment presents serious challenges.  As we have said, addiction is not about willpower but involves physical changes in the brain that seriously inhibit the ability to choose.
One of the principal benefits of going to rehab to deal with substance use problems is that any influential factors that encourage the continuation of negative behaviours are removed.
For a person to reach the stage of even wanting to stop their addiction is difficult enough due to the pathways engraved in the brain that tell it that using the substance is vital.
Rehab provides an environment that is built around assisting with maintaining this decision to stop and develop good, healthy patterns of behaviour.
Recovery from addiction is also, perhaps at first surprisingly, exhausting.  But the process involves the brain establishing a new way of working and reacting, contrary to what it has come to know as normal.
Staying in rehab also helps to support this by ensuring that healthy patterns of rest, exercise and nutrition are developed and maintained.
Start your recovery journey today by calling our expert team on 0800 088 66 86
How is a private rehab different from a council-funded rehab?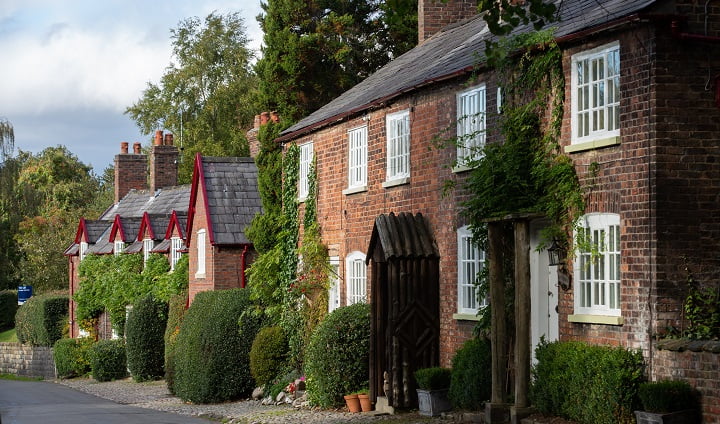 It is sad to say, but anyone who has tried to gain access to substance use recovery services provided by local councils will know that it is rare for a substantial wait not to be involved.
One of the main benefits of private rehab is that these waiting lists are often almost entirely removed.  With private rehabs, you will probably be able to begin treatment straight away, or else within only a few days.
There are other differences between private and council-funded rehabs that are more obviously financial.  These include the physical presence of the rehab itself, as well as the ability of the rehab to employ the most highly-qualified staff.
Is rehab suitable for everyone?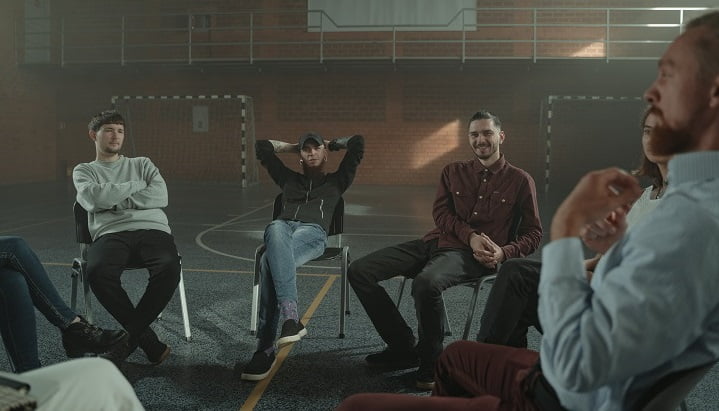 Whilst a rehab will do everything in its power to help someone develop all the necessary tools to be able to overcome their substance use disorder, no one can be forced to stop drinking or using drugs.
We understand that families and friends can be desperate to try and get their loved ones to accept help, but the decision can ultimately only be theirs.  Forced recovery does not exist.
Other than this there may be physical or mental conditions that require specialist treatment that not every rehab is able to provide.  Any concerns around this area can be dealt with together with us.
What are the alternatives to going to rehab?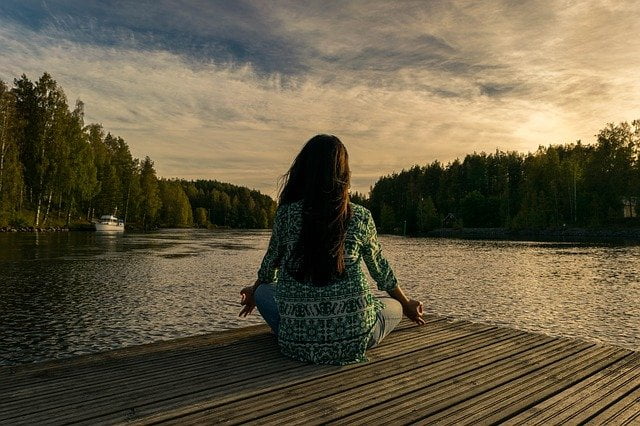 If rehab is not a possibility at the moment, or perhaps some want to try stopping their addictive behaviour but without entering rehab, there are other options available.
There are various 12 Step Programme recovery groups available.  These are modelled on the method of recovery first established by Alcoholics Anonymous but in recent times more groups have been started that focus on addictions to other substances and behaviours, for example, Cocaine Anonymous, Narcotics Anonymous, Gamblers Anonymous and many more.
There is also a programme called SMART Recovery which offers training in skills related to dealing with the emotional and mental challenges involved in maintaining abstinence from addictive substances.
There will also be other private and council-funded services in each local area and we recommend contacting your local council to find out what is available.
Start your recovery journey today by calling our expert team on 0800 088 66 86
Who can go to rehab?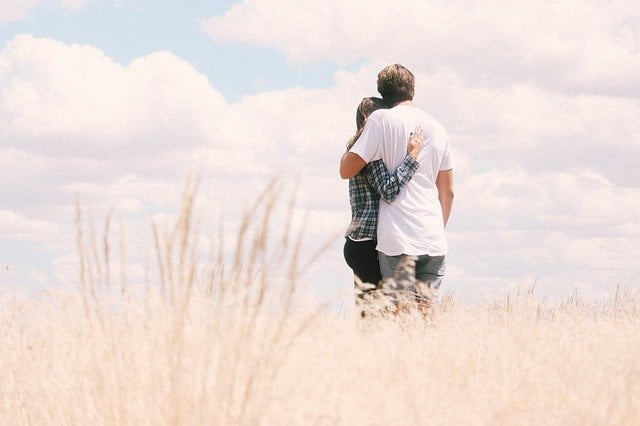 Everyone's journey is different and therefore when you speak to us about going to a drug and alcohol rehab Fife, there are various areas that we will look at with you in order to get a summary idea of your journey so far.
This will look something like:
How much you are currently using alcohol or drugs and how the amount has changed at all.
The condition of your physical health now and in the past.
An evaluation of your current emotional wellbeing and any mental health conditions you may have or have had in the past.
How you are currently feeling about your substance use, and what changes you would like to make.
Whether you have tried to stop using substances in the past.
How you would describe the level of support you have.
This is not a test with right and wrong answers, but a way of evaluating your particular needs.
What is the Alcohol Use Disorders Identification Test?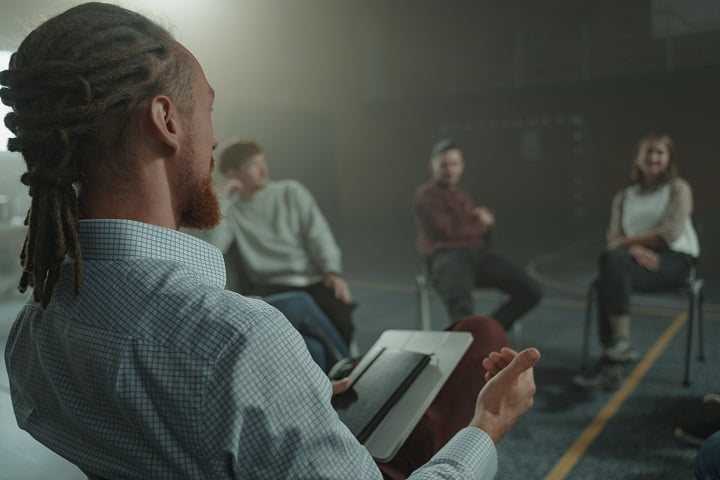 The Alcohol Use Disorders Identification Test is a particular tool used by professionals for discerning the existence of and level of severity of an alcohol use disorder.
The Test contains 10 questions, the answers to which produce a score.
The score then indicates the existence and severity of the alcohol use disorder.
Professional intervention with a loved one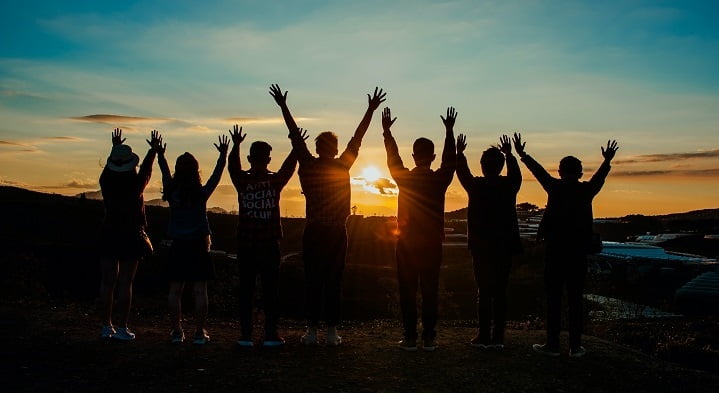 Many people's journeys to recover have begun with an intervention by a professional such as a doctor or therapist.
These interventions are designed to give someone who is struggling with substance misuse the opportunity of speaking with a professional and hear about how their substance use is likely to affect their health.
An intervention such as this does not have the goal of reprimanding anyone or making them feel guilty for certain behaviours.  The goal is to encourage them to seek the help that is available.
The Community Reinforcement Approach to Family Training (CRAFT) is one such form of intervention.
This method seeks to help families deal with the presence of addiction among them in a way that is supportive to the family itself, as well as emphasising encouragement of the addiction sufferer to take positive steps towards choosing recovery.
Start your recovery journey today by calling our expert team on 0800 088 66 86
How much does it cost to go to rehab?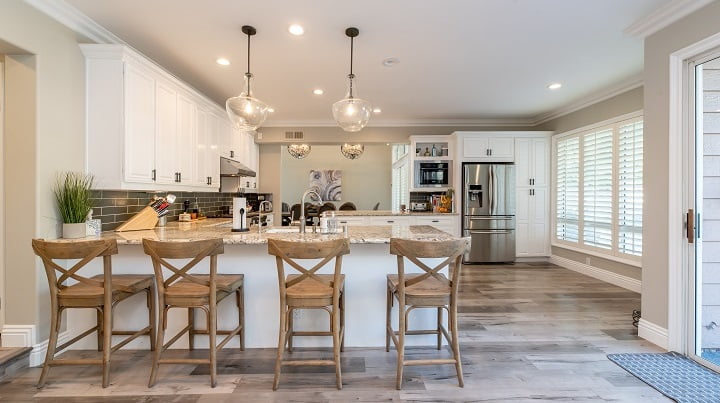 The cost of going to a drug and alcohol rehab Fife will be different depending on how long you want to stay and whether you are happy to share a room or want to pay the extra cost of having a single room.
The prices available can be discussed individually when you speak with us.
For example, a ten-day stay in rehab in order to undergo an alcohol detox will cost between £2000 and £4000.  An additional cost for a single room will take the price to between £3000 and £6000.
28 days in rehab would cost around £6000; the single room subsidy would take the cost to between £8000 and £12000.
The price for a home detox is around £1500.  Home detoxes have been successful for some people but the triggers associated with the drug or alcohol use would still be surrounding the client, unfortunately increasing the chances of relapse.
Home detoxes also mean that the detox is undergone without the constant supervision that is available in residential rehab.
How do I choose the right rehab in Fife?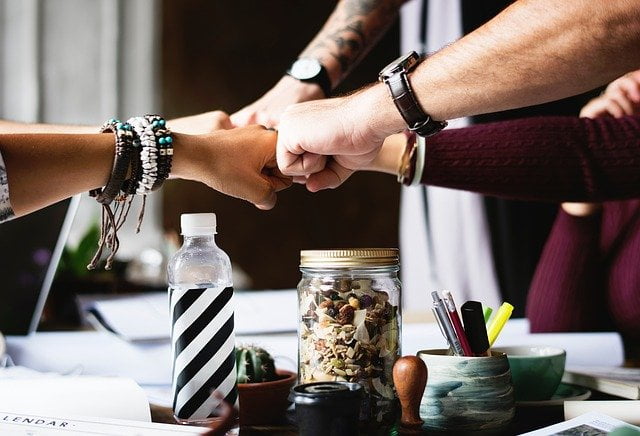 The choice of which rehab to attend can seem very challenging to make because of the differences between the facilities available and the types of therapy offered.
By contacting us we will help you look at what rehab options are available to you and help you choose a place that:
has received consistently good reviews;
has a high number of professionally-trained staff members;
offers forms of therapy suitable for you.
What is a detox, and do I need one?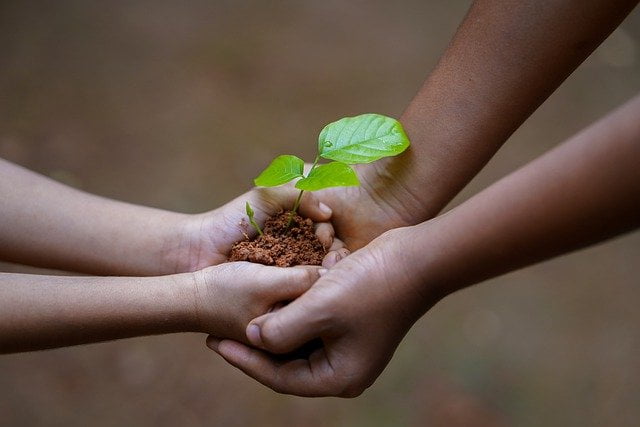 Detoxes are carried out when someone has used a physically addictive substance for sufficient time that the body has adapted to having the substance present.
When this adaptation has taken place, the body then produces withdrawal symptoms if the substance is then no longer consumed.
A detox is a process by which a person is given medication in decreasing amounts to help the body cope with adapting to no longer having the substance.
Different medication is used for different substances and the particular details can be discussed with us.
Withdrawal from alcohol dependence can be dangerous and even fatal due to the risk of seizures.  In rehab, a medication called Librium is normally used over the course of 10 days to allow for safe withdrawal from alcohol.
How long does rehab last?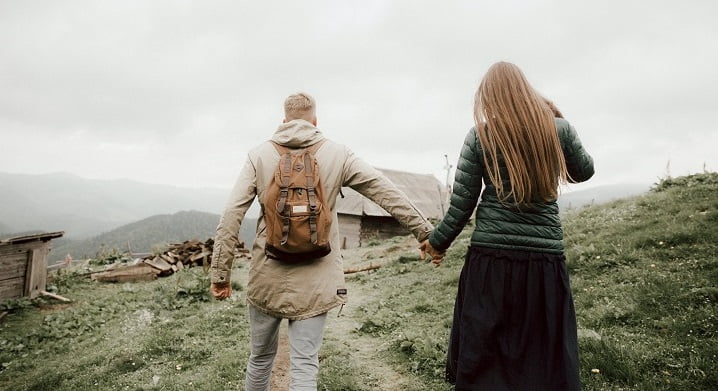 Some people go to rehab only for the 7-10 day period required for alcohol detox.  Others also stay for a further period in order to take time to deal with other emotional and psychological factors involved in the addictive behaviour, as well as learn methods for relapse prevention.
It is important that a person give themselves as much time as possible in treatment in order to give time to the development of new pathways in the brain and to learn different methods of responding to triggers.
Start your recovery journey today by calling our expert team on 0800 088 66 86
Rehab for cocaine addiction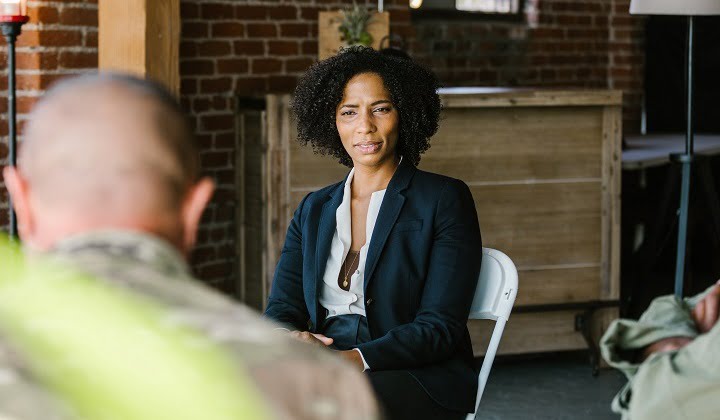 Cocaine is not actually physically addictive which means that the body will not undergo withdrawal symptoms: therefore no detox is required.
The addiction to cocaine is still very real however and is based on a person's psychology.  Going to rehab for cocaine addiction provides an opportunity to concentrate on emotional welfare, well as learning methods to identify and avoid triggers as well as how to prevent relapse.
Some people who are fighting cocaine addiction benefit particularly from having time away from work responsibilities; family difficulties; or people who are influencing their cocaine use.
Time in rehab provides the opportunity to have a period away from negative behaviours and influence and refocus on happier and healthier ways of living.
Rehab for heroin addiction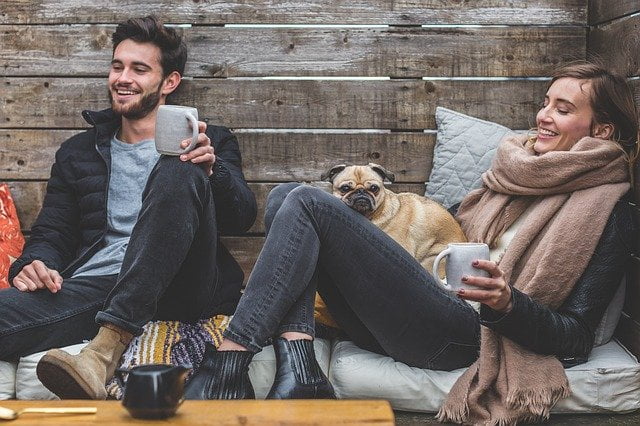 Heroin is one of the most addictive substances and it is easy to become physically dependent.  When you go to rehab for heroin addiction you will first be taken through a medical detox process using, for example, buprenorphine, to help with the physical symptoms.
Heroin detox is not easy but you will be monitored and accompanied throughout the process to ensure your wellbeing.
Other aspects of what is available at rehab will also be extremely important as tools for learning ways of avoiding the habits and behaviours that may endanger your recovery in the future.
Rehab for cannabis addiction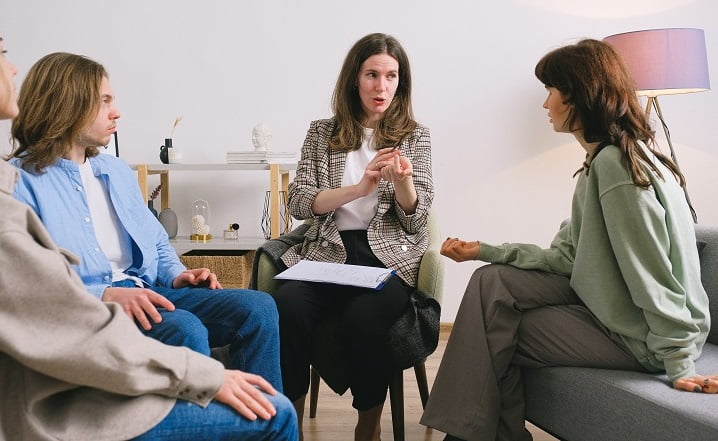 A time in rehab for cannabis addiction will not include a medical detox as cannabis does not produce a physical dependency.
Instead, the opportunity provided by rehab is one of being able to look at how previous responses to triggers have led to unhealthy behaviours and what changes can be made in order to encourage healthier responses.
Many people find it difficult to stop using cannabis when they are perhaps surrounded by other influences that encourage them to continue using.
Rehab offers a safe place away from those influences in order for other patterns of behaviour to be established.
Start your recovery journey today by calling our expert team on 0800 088 66 86
Types of therapies available in rehab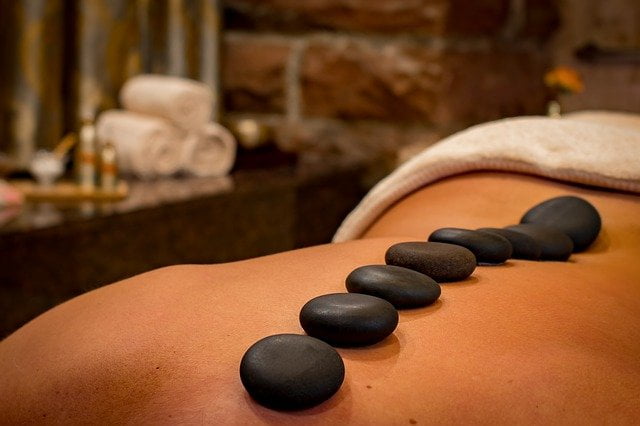 A variety of different therapeutic tools are available at drug and alcohol rehabs Fife to help deal with the different issues that individuals deal with as part of the background of their substance use.
Cognitive behavioural therapy (CBT) is one of the most commonly used, and scientifically verified, tools in treating substance use disorders.
This therapy aims at helping people change the way they think and the behaviour choices they make in order to help deal with emotional pain and challenges.
Motivational Interviewing (MI) is a school of therapy that has proven effective in helping people come to the stage of truly wanting to change.  Some sufferers of substance use disorders know it would be better to change but cannot yet begin to feel they want to be without the substance that they feel is their only coping mechanism.
Motivational interviewing accompanies the person through this and helps them reach a stage of being ready to want something different.
Some rehabs utilise a Twelve Steps methods of substance use recovery.  This method became famous through the work of Alcoholics Anonymous as well as other similar groups such as Narcotics Anonymous and Cocaine Anonymous.
The Twelve Steps programme has proven helpful and effective for many thousands of substance misuse sufferers.
Please ask us if you would like to know more about the therapies available at a particular rehab.  Holistic therapies, group therapy, and family therapy are just some of the other varieties that may be available.
What happens after rehab?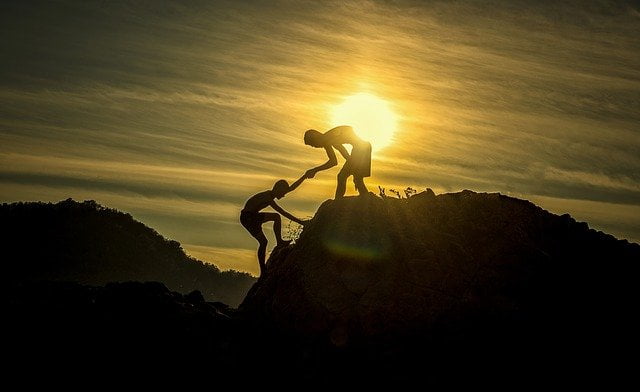 There is no doubt that rehab is just the start of the journey of recovery.  The effect of addiction on a person is such that tools will need to be used for a prolonged period in order to help stay safe from relapsing into substance use.
When you reach the end of a period of rehab you will not be left to fend for yourself.  An important part of the rehab process is to plan and put in place tools to help maintain the recovery process.
Many rehabs, for example, offer continuing meetings for those who have completed their course in rehab.  These meetings provide safe places to come and talk about how things have been going, what challenges have come up, and to meet up again with people facing similar situations.
You may also want to consider signing up for ongoing personal therapy.
Many people find this an invaluable way of securing time each week to talk confidentially with a professional about their emotional and psychological wellbeing.
Still more people are directed towards other ongoing support services that are available.  These varieties of facilities are readily available in order that those who are in early recovery are never left to feel alone or unsupported.
Start your recovery journey today by calling our expert team on 0800 088 66 86
How to Find Treatment for Alcohol and Drug Problems in Fife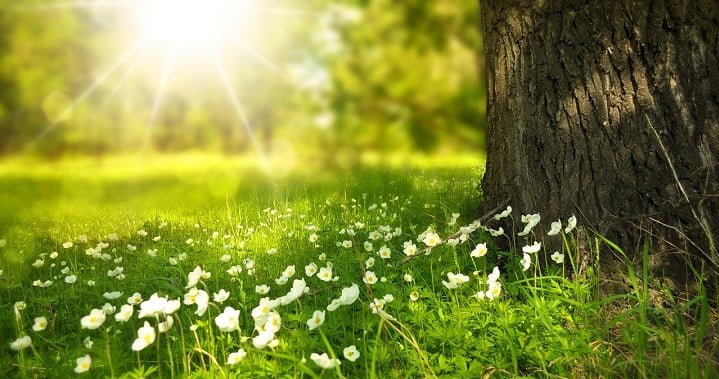 When people are trapped in the midst of addiction they can feel hopeless and lost. They are caught in a downward spiral, and the longer they remain addicted the more they are likely to lose.
Most addicts suffer from low self-esteem, and this means that they may believe that this horrible life is the best they deserve. This type of thinking is not only extremely self-destructive but it is also wrong.
There is help for people suffering from addiction and all they need is a willingness to escape their misery.
Here are a few suggestions for how people can find treatment for alcohol or drug problems in Fife:
An addiction counsellor is a person who has been trained to offer advice and counselling to those who are dealing with this type of problem. They will understand all the available options for treatment, and they will be able to advise the individual on the best path for them to take
It is important to keep in mind that there is no 'one size fits all' solution to addiction recovery. Each individual is unique and what works for one person might not work for another. Luckily these days there are a number of options available so there will always be something suitable to choose from
If people want to have the best possible start in recovery it will usually be advisable that they attend rehab. This facility will be able to provide them with the tools they need in order to build a good life away from alcohol and drugs
It can be particularly important that those people who have been using alcohol or drugs for many years enter a detox centre. The fact that their bodies will have become so habituated to drug or alcohol use means that they are more at risk of severe withdrawal symptoms – this is particularly true with certain types of drugs such as alcohol and barbiturates. By attending a rehab the individual will be monitored during withdrawals so they will be kept safe
When choosing an alcohol or drug rehabilitation facility it is important that they have a good aftercare program. If people return home without having adequate support in place there will be a much higher risk of relapse
Start your recovery journey today by calling our expert team on 0800 088 66 86
Rehab in Fife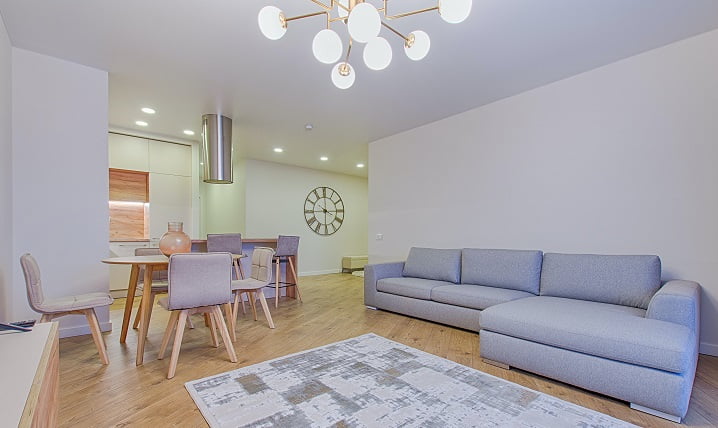 If people have tried to quit their addiction alone and failed, then this can be a sign that they need to spend time in alcohol or drug rehab. This facility will be able to give them the support they need in order to get them through the early stage of recovery when they are most likely to relapse.
The person will also have the opportunity to develop the skills they need to successfully ensure long term abstinence. These programs really can offer a path to a new and better life.
Despite the great advantages of attending alcohol and drug treatment centres, the individual can still feel reluctant about taking this step. The usual reason for this is the fear of the unknown.
If the individual had a realistic idea about what to expect it will usually make them more open to the idea.
These facilities can vary a great deal in what they offer but here are some of the things that people can expect:
These facilities are usually very comfortable places to stay, and a great deal of effort is put into creating the right type of environment. This is because it is understood that if the individual does not feel comfortable in the rehab they are unlikely to get much out of the experience
Most private rehabs will provide the individual with their own room, and they may even have their own en suite facilities and TV
The person who attends this type of facility will be expected to follow a program. This will include group sessions and therapy sessions. It is also usual for the person to attend workshops during their stay
Many rehabs are more like private homes than institutions. In fact, they can even look like homes from the outside
When people enter this facility they will need to agree to abide by certain rules and regulations. This is to ensure that the facility remains a pleasant place to stay
In most facilities, the person will be expected to take on domestic duties during their stay
It is usual for each resident to have a key worker. This will be a member of the team who takes responsibility for them during their stay. This is also usually the person they will see for one to one therapy sessions
Most rehabs will conduct a full assessment of the individual when they first arrive. This is to ensure that they will follow the treatment path that is likely to be most effective in their case. This treatment program will usually be adjusted in relation to the person's needs
There will be areas in the rehab where the individual will be able to socialise with other people. There will usually be TV rooms, places to relax, and places to dine
Contacting Rehab Recovery
For more information on detox and rehab options Fife, contact Rehab Recovery today on 0800 088 66 86.
When you contact us, we shall outline a variety of treatment options that are available to you in Fife.
This includes both private and statutory addiction treatments.
We also offer our rehab services across a variety of locations within the UK, including Birmingham, Derby, Lincolnshire, Lincoln, Nottingham, Stoke-on-Trent, Staffordshire, and more!
References
[1] Central Fife Times, March 2020: Fife drug and alcohol deaths on increase,
https://www.centralfifetimes.com/news/19143400.fife-drug-alcohol-deaths-increase/