Cannabis Rehab & Addiction Treatment
Cannabis Rehab & Addiction Treatment
Cannabis addiction is a disorder rooted in the brain's pleasure and reward centre. When someone uses cannabis, the brain responds by producing high quantities of dopamine, the chemical that produces positive emotions and sensations. Our cannabis rehab programmes are designed to address these synthetic changes in the brain.
As this behaviour pattern continues the brain's reward centre adjusts and produces more and more dopamine encouraging them to continue this behaviour. Unfortunately, the brain also responds negatively and restricts the production of dopamine when they're not using cannabis causing unpleasant emotions and sensations.
A user feels compelled to continue to engage in this behaviour as they associate it with feeling good. Over time an individual can reach a state of consciousness where regardless of the negative consequences that will continue to engage the behaviour, this is known as cannabis addiction
Do I Need To Go To Rehab?
Most rehab centres will give you the following list of questions or something similar to allow you the opportunity to honestly assess your own cannabis use. If you answer yes to any or all of the following questions it is recommended that you seek treatment.
Has your tolerance increased to the level where you need to smoke more in order to get high? Does your cannabis use affect relationships with friends and family?
Do you ever feel depressed and anxious because of cannabis use?
Can you function normally on a daily basis without using cannabis?
Do you frequently smoke on a daily basis for a long period of time?
Have you lost interest in activities you used to enjoy such as socializing?
Are you in financial trouble as a result of your addiction?
Have you repeatedly tried to stop and failed?
Are you irritable or anxious when you do not have cannabis?
Knowing When Someone Needs Help
When a friend or loved one is clearly exhibiting the symptoms listed above, they clearly need help. But in many cases, these people feel that using cannabis has made their lives better.
The easiest way to tackle this problem is to detach them from their emotions and problems and show them how they were before they became dependent on cannabis.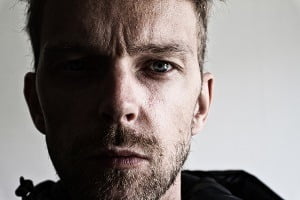 Signs & Symptoms of Cannabis Use
You may have suspicions about your friend or a loved one using cannabis – below we have listed some of the most frequent issues and changes in behaviour to look out for. These include:
The need to consume much higher amounts on a more frequent basis as tolerance of the drug increases
Becomes more and more obsessed with using obtaining cannabis
Increasingly dishonest about their cannabis use
Spending far more money than they intended to
Ignoring the negative effects it has on their lives and relationships
If they develop more serious mental health, such issues such as depression or anxiety users tend to take more cannabis to try and self-medication
Uncontrollable cravings to use cannabis which results in loss of concentration and mood swings
Withdrawal symptoms become apparent when they are unable to obtain the drug
The Difference Between Cannabis Dependence/ Addiction
The physical dependence on and addiction to cannabis are often confused with each other.
When a user takes a substance like cannabis, they find their system adjusting to its presence, this can result in reliance upon the substance to function normally. When the substance is suddenly withdrawn from their system, it results in potentially dangerous and distressing symptoms, this is referred to as withdrawal syndrome.
Although many studies have shown that cannabis is not physically addictive in this manner, many users report physical withdrawal symptoms when they stop smoking.
Effects Of Cannabis Consumption
Consumption of cannabis is known to have a number of physical, mental effects both long and short term. Below we have discussed these effects in greater detail:
Short-term effects
The mood is more positive and relaxed
Prone to laughter and becoming more talkative
Getting what's known as 'the munchies' which are exaggerated hunger feelings
Senses become amplified
Time appears to slow down
Reduce memory capacity
More lethargic and sleepy
Prone to panic and confusion
Increased feelings of anxiety and paranoia
The possibility of hallucinations
Long-term effects
Prolonged use of cannabis has both physical and mental effects in the long term. These have been separated into physical and mental effects in the section below:
1. Physical effects
An elevated risk of lung and throat disease
Loss of fertility
For people who smoke cannabis in joints, they can become dependent on nicotine
2. Mental effects
Forgetfulness and confusion
Paranoia and anxiety
At much higher risk of developing more serious mental health conditions examples schizophrenia
Excessive cannabis use is also known to make people less socially active under affect their productivity at work
What To Expect From A Cannabis Rehab Programme
For the most part, cannabis rehabilitation will take place at a residential centre over a 28-day period, however, there are other time period options that you can choose from including 7, 14, or 21 days depending on your personal needs.
If it is possible and your circumstances require it, you may be asked to stay in the residential rehab after the 28 days have elapsed as a way of ensuring you are completely free from the drug and treatment has been successful.
To begin with, you will complete detox as a way of ridding your body of the drug before beginning intensive therapy. The programme which you follow will be tailored to your own needs and this will be discussed with you before beginning.
You can expect to talk through techniques in managing your addiction as well as looking at why you may have begun using the drug in the first place, this is a great way of overcoming your dependency on it. You will also find ways to feel better about yourself and within yourself in order to ensure that you are able to manage temptation and future addiction.
Whilst taking part in the programme, you will be expected to abstain from using cannabis and you will be assisted in this through the use of a 12-step programme designed to help people who are struggling.
Choosing The Best Cannabis Rehab Programme
Due to the nature of cannabis addiction, it's important that you find a rehab centre that actually treats people suffering from cannabis addiction. it should be staffed with qualified medical professionals, who can offer the psychotherapy treatment you need to deal with to your addiction.
The top centres will offer 24/7 supervision and have medical experts available at all times. This ensures that patients will have immediate access to any psychological or emotional support they need.
Here are a few more questions you could ask:
Is the rehab centre licensed and staffed by qualified counsellors and medical personnel?
How large is the facility?
How many people are in their programmes?
What treatment options do they offer?
What length of stay options do they have?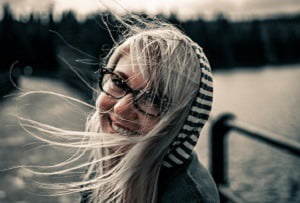 What Is The Cannabis Rehab Process?
Treatment centres are very much the same, but the treatment to each individual needs to be tailored to their specific needs. As each person will face their own particular set of challenges and respond to each stage of treatment in a different manner.
It is impossible to tailor every aspect of a treatment programme for each client's needs. Treatment centres and the professionals who work there, use their training and experience to design a broad programme to suit most needs and are ready and able to react to any unforeseen developments or circumstances.
1. Abstinence
Abstinence is not just steering clear of your drug of choice. True abstinence is found in recovery, avoiding the people, places and things associated with your previous life. Working your programme and actively improving your life.
Detox is only the first stage of abstinence and sobriety. An important one, and something you need to achieve ahead of entering into therapy and working the other elements of the treatment plan. During detox, withdrawal symptoms will manifest. Although cannabis withdrawals are not considered particularly dangerous, it can be unpleasant with numerous psychological withdrawal symptoms
2. Rehab
Depending on your specific needs there are numerous therapy methodologies and models that can be used in the treatment of addiction. Most facilities will provide at least a few of them. But they will be able to refer you to professional practitioners if they think the therapeutic approach may be helpful for you.
Many people are familiar with AA alcoholics anonymous, people suffering from cannabis addiction can join a sister support group known as narcotics anonymous. They follow a similar 12-step programme designed to help people in their recovery. You will also find hope and strength from other addicts living in recovery for long periods of time.
3. Maintenance
The final section involves a quality programme for aftercare. Once you have left one of our facilities, that doesn't mean you are alone. At Rehab Recovery, we offer up to 12 months of free aftercare for all of our residents. This is to ensure the skills and tools you acquired during inpatient treatment are still being applied in day-to-day life.
Aftercare involves working on the coping techniques you learned in rehab, nurturing healthy relationships (new and old), and finding activities and causes that benefit your new sober life. We are also available on a confidential helpline if you encounter any problems or setbacks along the way.
We also work with local support groups and other charities to encourage you to keep discussing your journey and thoughts, while feeling the benefit of a like-minded community that know what you're going through. The benefits of aftercare plans are enough to warrant attending inpatient treatment.
Types of Rehab
While there are various options for the type of rehab treatment you receive, each programme has the same end goal: your health, wellbeing, and recovery are paramount.
Each of the options listed below has its benefits and points to consider, so we recommend discussing your options with one of our trained advisors.
Your options include:
Inpatient treatment: These are residential care programmes, where patients are placed in pleasant, secure, and confidential environments. Allowing them anything from 30 to 90 days to follow a bespoke addiction treatment plan. The first part of the programme will either involve an inhouse detox, or they will be referred to the facility after completing detox elsewhere
Outpatient rehab:  Many people think they simply just cannot take time away from their family or work to stay in dedicated residential rehab centres. Because of this outpatient treatment clinics have become more popular. Most offer health assessments and therapy sessions. This may seem like the perfect solution for some people but in our experience when a user returns to the environment where they abused their substance, every evening the chance of relapse is significantly higher.
Detox only: Detox programmes are designed to allow clients a safe place where they can withdraw from their cannabis usage. Detox is not considered dangerous; we know that it has many psychological withdrawal symptoms that can be particularly unpleasant. Suicidal tendencies and self-harming are not uncommon. This is why any detox centre would have 24/7 monitoring from qualified medical professionals. Most facilities also prescribe a series of medications to deal with your particular withdrawal symptoms
Cannabis Withdrawal Timeline
After quitting cannabis, you can expect your mood to be lower and at its worst within the first week, however, this may last for up to two weeks in some people. This time period also extends to any physical withdrawal from the drug, with most people finding that this eases after the two-week mark.
It has been discovered in scientific studies that once the brain has been free from cannabis for two days, the receptors that respond to the drug will begin to return to their normal state. In order to fully regain their function, these receptors will need up to four weeks to recover.
One of the more difficult aspects of giving up cannabis is that you may experience cravings for a long time, especially in circumstances where you are exposed to other people using the drug, this can go on indefinitely.
Withdrawal Symptoms From Cannabis
When you stop taking cannabis, you may find that it is difficult to handle the withdrawal symptoms. However, it is important to bear in mind that these won't last forever and there are ways in which you can alleviate them. If you do not do this, there is a high risk that you may relapse and begin using the drug once again.
It is possible to undergo what is known as a medical detox in which you will take medication to help alleviate your withdrawal symptoms. There are many studies being taken to determine what the best treatment is and currently.
You may be offered THC replacement drugs, anti-depressants, or anti-anxiety medications as well as mood stabilizers and drugs used to prevent seizures.
You may also be offered medication designed to aid with sleep. Whatever medication you and your doctor decide to use, it is important to follow their advice when taking it.
1. Physical withdrawal symptoms
Thankfully there are few physical risks associated with detoxing from usage worst-case scenario severe you will suffer dehydration and vomiting. Your treatment centre will ensure that extra precautions are taken to keep you hydrated at all times and they will monitor your other physical symptoms.
2. Mental withdrawal symptoms
People who suffer from cannabis addiction will tell you that psychological withdrawals are sometimes the most difficult to deal with. Depression and anxiety are all too common, most will tell you navigating these symptoms in the comfort of your own home is never easy. This is why residential treatment facilities have a much higher level of success.
Medication For Cannabis Withdrawal
Unfortunately, there is no medical cure for cannabis addiction, however, there are options to treat the side effects of coming off the drug. A good example of this is that antipsychotic drugs may be used to treat those suffering from associated psychosis or sleeping medication can be given if you are finding it more difficult to sleep through withdrawal.
You will find that your doctor will encourage you to take a non-medical approach to your symptoms, to begin with, perhaps trying alternative treatments such as meditation or breathing exercises. However, your safety is paramount, and if medication is needed your doctor will prescribe it for you.
What Type Of Therapy Can I Access During Cannabis Rehab?
There are a variety of different therapies available for those taking part in cannabis rehab, your treatment will be tailored to you but you can expect to be able to access any or all of the following treatments:
1. Motivational Enhancement Therapy
This type of therapy is designed to bring forward an inner motivation and is done through the use of motivational interviewing techniques. The therapy will enable you to feel more confident in your coping strategies which can assist you with maintaining an ongoing change in the future.
2. Contingency Management
In order to create changes in behaviour, our brains need positive reinforcement and stimulus control and this is what is given through contingency management.
The therapy will allow you to stick to your treatment through a series of 'rewards' but will also 'punish' times where you might stray away from it.
3. Cognitive Behavioural Therapy
CBT is used widely to treat various mental health conditions and allows the patient to challenge their own way of thinking and ultimately change it. This can be particularly useful in the case of addiction.
The therapy will also help you to regulate your emotions and tackle problematic thought processes which can be invaluable when it comes to developing coping strategies.
What Happens After Cannabis Rehab?
It may be intimidating to leave residential rehab and implement what you have learned in your day to day life but there is a lot of aftercare support available to ensure that you stay free from the drug.
After your programme, you can expect to have access to the following:
Medication to treat any problems which have arisen during or after rehab such as depression or trouble sleeping
12-step meetings can be found in most communities and are an excellent opportunity to speak to other people going through the same thing and access invaluable support
During your rehab, you will have learned relapse prevention which will allow you to manage your addiction from home
Counselling sessions can be a great way to continue to talk through your issues with a professional
You may attend life skills classes to help you to get back on your feet and become more functional
Work experience or job placements may be offered to aid you in reintegrating into working life
How Successful Is Cannabis Rehab?
According to a study conducted by the NHS in 2012, between 60% and 80% of cannabis rehab patients were successful in their treatment five years after completion. At the lower end of the scale, only 20% of people remained free of the drug.
However, rehab stands to be much more successful when using a 12-step programme and ongoing support once the residential programme has been completed.