Drug and Alcohol Rehab in Yorkshire
Rehab Recovery offers a number of addiction treatments in Yorkshire.
We offer a free helpline where we assess your needs and then recommend a suitable treatment provider based on these needs.
This free service is ideally suited to people who currently suffer from an addiction to drugs and alcohol, but who now wish to live their lives without these addictive substances.
It's highly likely these substances are damaging your career, family life and personal health. It's thus essential for you to seek out our help before it is too late.
Contact Rehab Recovery today on 0800 088 6686 and begin your recovery journey in Yorkshire
What is addiction like in Yorkshire?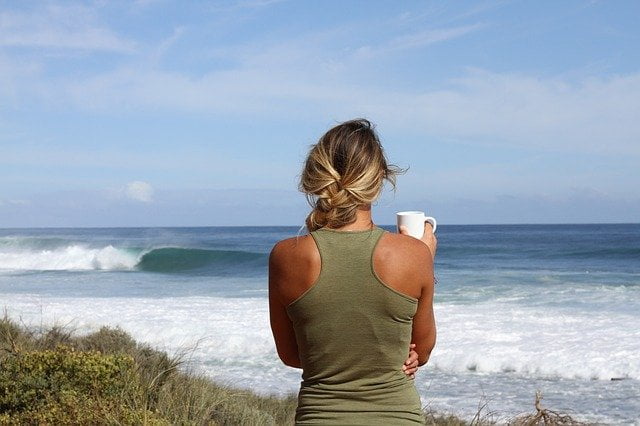 Over the last five years, Yorkshire has seen a steady increase in the number of deaths due to drug poisoning, rising from 379 in 2016 to 550 in 2020.
A study in 2017 also found that people in Yorkshire consume some of the highest quantities of alcohol in a single day.
The area recorded one of the highest proportions of individuals (31.5%) who said they consumed more than 6-8 units of alcohol on their heaviest day of drinking of the week.
What is the disease model of addiction?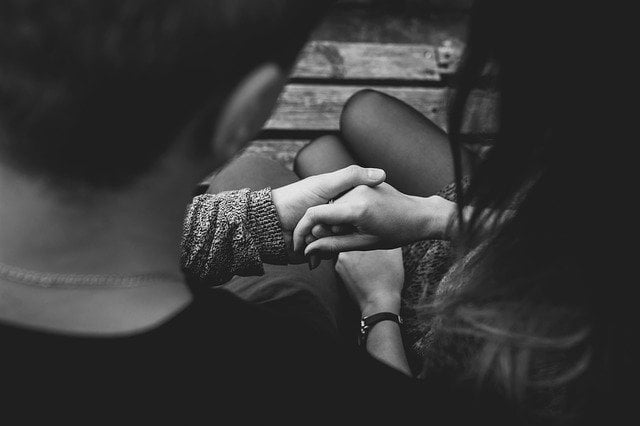 A lot of shame and judgement can become attached to substance abuse and its treatment. Those who struggle with it are often perceived as foolish, reckless people, and their situation is looked upon as self-inflicted.
This kind of perception can be really harmful. Not only does it suggest that the condition is as simple as deciding whether to take drugs or drink alcohol or not, but it can also push people away from getting help from a sense of self-punishment.
Of course, substance abuse problems are much more complex than this, and the disease model of addiction works to try and explain why.
You can read more about the disease of addiction here.
What does the model say?
Rather than resulting solely from an individual's decisions, the disease model of addiction highlights that substance use can have a severe impact on the decision-making systems in the brain.
When an individual takes drugs or drinks alcohol, this substance can hijack the brain's reward system, forcing an individual to crave consumption to an excessive or more consistent extent, regardless of what they might want to do.
Additionally, this model recognises that certain individuals can be more susceptible to this effect of substance use.
Genetics plays a large role in how a brain responds to drugs or alcohol, and an individual's socialisation can skew what they understand to be healthy consumption.
What are the benefits of this model?
First and foremost, this perception of addiction is much more humane as it protects those who develop addictions from unfair prejudice. While they have made decisions that have played a part in their situation, the impact of substances on their brain cannot be ignored.
Secondly, the disease model offers much more in terms of treatment routes for individuals.
While it is simplistic to say addiction is caused by genetics or socialisation, understanding the aspects of the condition not in the individual's control can help them make progress and contribute towards their attainment of sobriety.
Addiction is not considered a 'choice' or 'moral failing' on behalf of the addiction sufferer – rehab is about treating the disease of addiction.
Learn more about how a rehab in Yorkshire will help you overcome addiction by calling us today on 0800 088 66 86
Dual Diagnosis – What will it mean for addiction treatment in Yorkshire?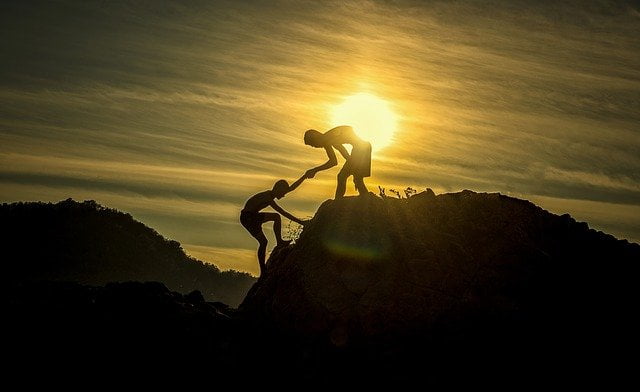 The underlying causes of addiction can be complex and immensely varied. Genetics, socialisation, peer pressure – the possible contributing factors are endless, but one of the most common is poor mental health.
In many cases of substance abuse, individuals can begin their habit as a method of combatting their anxiety, alleviating their depression, or easing the effects of their trauma. When this happens, it is known as dual diagnosis.
Making a dual diagnosis is very important for effective treatment. Not only does it allow for addiction to be much more accommodating and respectful to an individual's situation, but it also offers therapy a greater sense of focus.
If a mental health condition is detected as intrinsically linked to an individual's addiction, a programme can then be designed that targets this and supports individuals and their specific challenges.
For example, Cognitive Behavioural Therapy (CBT) sessions could greatly benefit from knowing that anxiety plays a large role in an individual's cyclical behaviour.
Some mental health disorders that can be treated at rehab include: bipolar disorder, borderline personality disorder, eating disorders, schizophrenia, obsessive compulsive disorder and post traumatic stress disorder (PTSD).
Start your recovery journey in Yorkshire today by calling our expert team on 0800 088 66 86
Abstinence vs. harm reduction at rehab in Yorkshire – Which is better?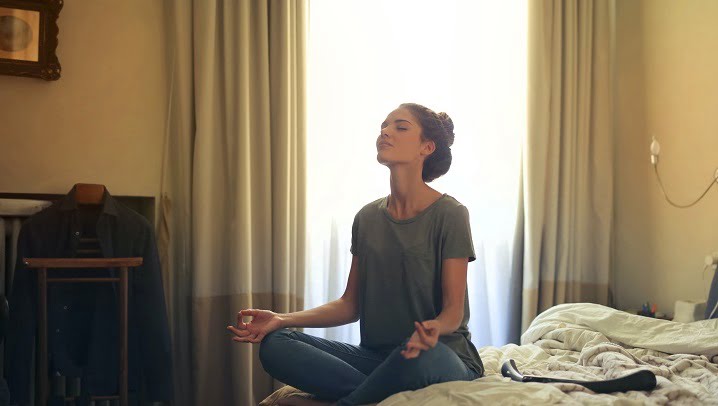 Taking on addiction can take whatever form an individual requires, the process of treatment is able to adapt in order to be as effective as possible.
Some treatments can take the approach of consumption management, developing habits of controlling substance use to limit harmful consequences, but rehab largely doesn't follow this.
Instead, rehabs in Yorkshire focus on abstinence and eliminating substance use altogether. While much more difficult, this approach has its advantages, and experts have agreed that abstinence is always the safer and more effective route to addiction recovery.
Relapse prevention after rehab in Yorkshire
As long as an individual continues taking a substance in any quantity, the door is left open for relapse. Even those who abstain completely are at risk, so those who take drugs or alcohol in reduced quantities can easily let themselves lose control.
Addiction causes individuals to sometimes behave in spite of their best intentions. They can act out of impulse, and this means that continued substance abuse can quickly derail their progress.
Abstinence, on the other hand, greatly reduces the chances of this happening. By keeping substances out of an individual's hands, they don't have the temptation to take more than they have agreed to, and their sobriety is not threatened.
Reducing harm at rehab in Yorkshire
Substance abuse can take a huge toll on an individual's well-being. It is no secret that taking drugs or drinking alcohol on a consistent basis can weaken the immune system, increase the risk of developing health conditions, and trigger complications with mental health.
Continuing to take a substance in any capacity, therefore, maintains that an individual is at risk of these things. Furthermore, they can experience negative effects when they cannot access their smaller dose, and this can escalate into something much worse.
Completely stopping substance use protects individuals from these dangers. Their sobriety is given the time to strengthen, and their body is allowed to establish a much healthier state of being.
Protecting others
It is not only the individual themselves who has to deal with the repercussions of their unhealthy behaviour. Their closest family members and friends can suffer emotionally as well as financially as addiction develops.
When consumption is allowed to continue, these problems can go unresolved. Individuals can struggle to fund what little substance use they can get away with, and the fact that treatment has only lessened the problem can upset their loved ones.
With abstinence, however, individuals who leave treatment completely sober no longer apply pressure to their friends and family, and it can be freeing for everyone involved to know that time and money will no longer be put into sustaining the dangerous habit.
Start your recovery journey in Yorkshire today by calling our expert team on 0800 088 66 86
How do I choose between Private and Council-funded addiction treatment in Yorkshire?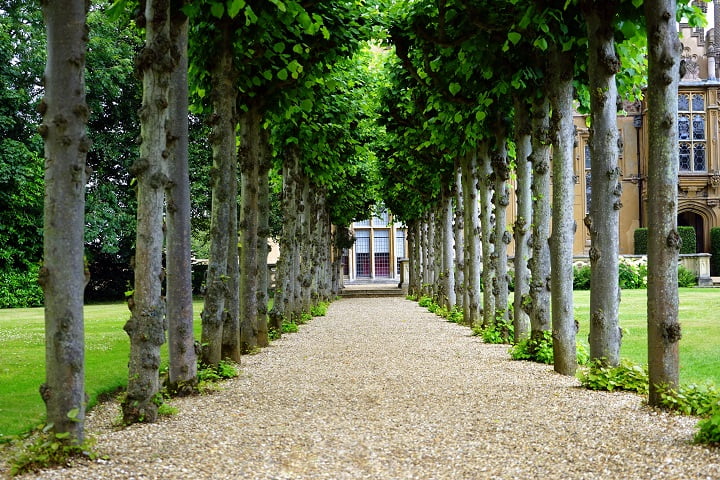 The overarching objective of every drug and alcohol rehab in Yorkshire is to help individuals become independent from their substance abuse and live a sober lifestyle.
While there is unanimity in this aspect of treatment, different facilities can offer a variety of experiences depending on what kind of organisation offers them.
Specifically, an individual's recovery can differ depending on whether they select public or private rehab.
Professionally supported drug and alcohol rehab in Yorkshire is one of the best ways to recover, for a variety of reasons.
There are advantages and drawbacks to both of these options, and identifying what these are can be incredibly useful for those looking to make a decision.
Public rehab treatment in Yorkshire
Addiction treatment programmes offered by local councils throughout Yorkshire are the first choice for many individuals because of their affordability. Being funded by the NHS, this option often charges a very manageable rate or even nothing at all.
This is immediate of great value to many individuals who can't afford a great deal to spend on their rehab treatment. Furthermore, those who struggle with addiction can face financial troubles as a result of their substance use, so this option caters to that common problem.
Additionally, public treatments are located all over the UK. Individuals can easily find one in their local area, meaning they do not need to relocate or travel too far to get support.
However, what public programmes offer inaccessibility is to be considered in balance with some of the limitations that they have. The largest of these is the amount of equipment and staff numbers within these programmes.
The NHS is a wide-reaching organisation, and its struggles over the last few years mean that it is required to stretch its resources as far as possible, meaning that each rehab facility will only have the minimum amount of equipment and personnel required.
This often means that individuals who get onto these programmes have uniform, impersonal treatment, and many can be left on waiting lists while the facilities work with their current patients, during which their condition can worsen.
Private rehab treatment in Yorkshire
On the opposite side of the scale, private rehab is offered by private organisations at locations across Yorkshire, and they immediately benefit from the advantages of this.
Firstly, the funding put into these programmes means they can offer a wide range of facilities and equipment. Individuals usually get their own accommodation, receive specially prepared meals, and have access to all sorts of recreational and treatment-related facilities.
These can include sporting equipment, gym and fitness centres, spa sessions, and outdoor spaces.
The high wages these programmes offer their staff also means that they can attract some of the best addiction specialists available. Individuals can then receive top-quality treatment, and the abundance of these professionals allows for unique treatment for every patient.
In accordance with these perks, however, is the admission price for private rehab. These programmes charge a lot, and this fee is more than what most people can afford.
The location of these facilities also lessens their accessibility. They are often found in remote, picturesque locations in order to fit all of the different facilities and accommodation, meaning they are not found in every town or county.
Other organisations to consider
Below is a list of other organisations that offer free support and advice for addiction in and around Yorkshire:
1. C G L Change Grow Live
Address: 2 Mabgate, Leeds LS9 7DZ
Telephone: 01133 945400
Website: https://www.changegrowlive.org/
2. Turning Point – Castleford
Address: 4-6 Wesley St, Castleford WF10 1AE
Telephone: 0300 123 1912
Website: http://wellbeing.turning-point.co.uk/wakefield/hubs/castleford-hub/
3. Orca House
Address: Orca House, Link Roard Ct, York YO10 3JB
Telephone: 01904 420950
Website: https://www.tewv.nhs.uk/locations/orca-house/
You can also reach out to a number of helplines, including Mind UK, YoungMinds, Rethink Mental Illness, Samaritans and Papyrus, SMART Recovery or find an Alcoholics Anonymous, Narcotics Anonymous or Cocaine Anonymous near you. The NHS are also there to help you.

Additionally, you can reach out to organisations such as Change Grow Live, Turning Point, We Are With You, National Association for Children of Alcoholics, National Institute for Health and Care Excellence, and the NHS Foundation Trust.
For advice and guidance on choosing between public and private rehab in Yorkshire, call our team on 0800 088 66 86
Why could residential rehab in Yorkshire be necessary?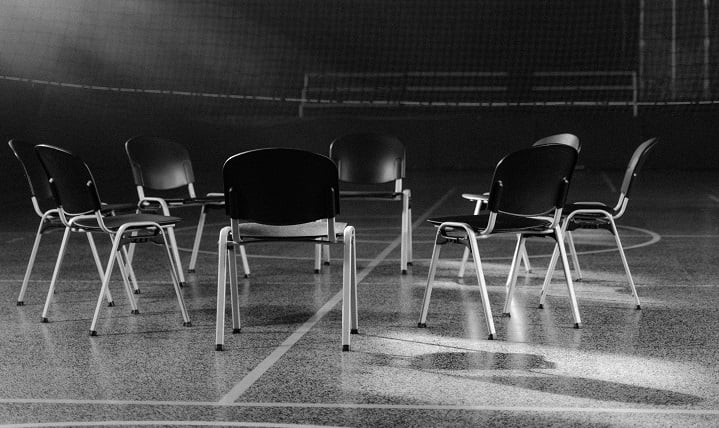 Individuals are much more likely to engage in treatment when they believe that they have an element of choice in what direction their recovery is going.
At the start of the process, it is often helpful for an individual to look at their options and choose from them, allowing them to be autonomous from the offset.
But in some circumstances, this choice is not appropriate. For those whose addiction is quite severe, residential rehab in Yorkshire might be the one and only option they can take, and this can be for several reasons.
Protecting themselves and others
When addiction is at its worst, the physical effects on an individual can be incredibly dangerous. With alcoholism, these effects can even be fatal.
As a result of this, it can sometimes be necessary for individuals to conduct their treatment under the supervision of medical staff at a drug and alcohol rehab in Yorkshire. This can take the form of monitoring detox, dictating the pace of the process, and prescribing relevant medications.
As well as the addicted individual themselves, this can also indirectly protect the people they live with or come across in day-to-day life.
Taking substances can change an individual's behaviour, making them violent or unpredictable, and so treatment within a facility can be the only way of ensuring they cannot inflict harm onto anyone else as they go through detox.
Ensuring effectiveness
Outpatient treatment methods are viable methods of beating addiction, but they depend on an individual's ability to motivate themselves and monitor their own progress.
When addictions are at their worst, this is just not possible. Individuals' physical and psychological behaviour is so dominated by substance use that they cannot act or think independently from it, and so need others to do it for them.
In these cases, residential rehab in Yorkshire is the only way that these situations can be helped. Individuals can be forced through detox, and they can then be shown the benefits of therapy by addiction specialists.
This point is especially true for those who have tried outpatient treatment before and have not succeeded in beating their addiction. If all else has failed, residential rehab is the only realistic option for making progress.
When you get to rehab you will undergo a psychiatric assessment. This is so you will receive the correct treatment to ensure you are on the route to sobriety. This will be done by a psychiatrist or other medical professional.
If you have an alcohol addiction you will need to have an alcohol detox before you can begin any treatment. This means you will likely experience alcohol withdrawal symptoms.
For a physical dependence on a substance, such as alcohol, you will need a medically-assisted detox – this is underseen by a doctor or medical professional. You will also need one of these for heroin withdrawal for example.
After your detox, you may be prescribed Librium or Chlordiazepoxide which will help with the symptoms of withdrawal.
Long-term complications of substance abuse include:
Hepatitis
Seizures
Wernicke Encephalopathy
Alcohol Withdrawal Syndrome
Start your recovery journey in Yorkshire today by calling us on 0800 088 66 86
What are the alternatives to going to rehab in Yorkshire?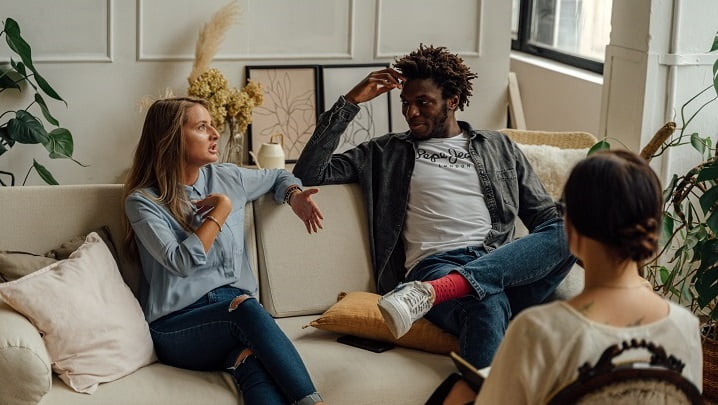 There are many options available in Yorkshire to those who seek help with their substance abuse recovery.
Rehab is deemed the most popular and effective of these options, but getting access to these programmes is not always so easy.
Budget, availability, location – these factors can all limit an individual's access to rehab, so it is important to address some of the alternatives that can help individuals make progress in their recovery.
Alcoholics Anonymous (AA) and Narcotics Anonymous (NA)
Of all the meeting-based substance abuse treatment options, AA and NA are likely to be the most well-known. But as well as being popular in the media, these programmes can really help individuals make positive progress.
In AA or NA meetings, individuals come together to open up about their experiences and talk to others also struggling with similar problems.
Everyone is encouraged to contribute, and the group atmosphere works to put individuals at ease when being open.
To complement the group morale that develops from the meetings, individuals also receive support from sponsors who personally follow and support their progress. This support can be stern at times, but the objective is to help individuals stay on track.
Many AA and NA groups meet regularly across Yorkshire.
SMART Recovery
Treatments can vary a lot in how they frame the recovery process, and some options take alternative approaches in order to support the recovery process in some way.
With SMART recovery, the process of recovery is broken down into four fundamental steps which individuals are encouraged to focus on one at a time.
These are getting motivated, controlling cravings, taking each day's challenges as they come, and remaining substance-free.
By taking this approach, SMART recovery refrains from overwhelming individuals. Recovery is difficult, but by seeing it as one small battle after another, the entire process is made easier, rather than perceiving it as one giant task.
There are several regular SMART Recovery meetings at locations throughout Yorkshire, as well as frequent online meetings.
Home detox
For those who are unable to attend sessions or meetings for whatever reason, home detox is an option that allows them to conduct treatment without doing so.
With this route, individuals stop their substance use with the support of medication that is delivered to their home.
These are benzodiazepines, usually Librium, which reduce the severity of withdrawal symptoms and aid the body's transition to become sober.
In addition to this, individuals are regularly checked up on by an addiction specialist to monitor their progress and adjust their medication dosage accordingly.
Thanks to its remote nature, anyone in Yorkshire who can qualify for home detox can partake in it.
Al-Anon Family Group meetings
Individuals who struggle with addiction do suffer, but so do their closest friends and family. Witnessing substance abuse first-hand can be incredibly distressing, and the financial problems that stem from funding addiction can be felt by entire households.
To accommodate for these difficulties, Al-Anon meetings look to introduce families to a community of others.
They encourage the sharing of experiences and coping strategies, and the bonds individuals form can act as essential support networks.
Al-Anon hosts regular family support meetings across Yorkshire.
Outpatient treatment via a local Drug & Alcohol team Yorkshire
Quite the opposite of residential rehab, outpatient treatment functions on the basis of individuals meeting addiction specialists as frequently as they can. Not only is this flexible and adaptable in terms of scheduling, but it can also take on a free-flowing structure.
This stems from the ability of outpatient treatment to adapt to whatever the individual and specialist deem suitable for their situation.
Drug and alcohol teams Yorkshire are always looking to help in any way they can, and this means that sessions will focus on what is most important.
For example, if an individual's largest issue is finding an alternative way of relaxing or calming down that doesn't depend on substance use, then sessions can initially focus on this and dedicate time to developing hobbies or practising calming techniques.
Start your recovery journey in Yorkshire today – call us on 0800 088 66 86
What Is the ASAM Criteria?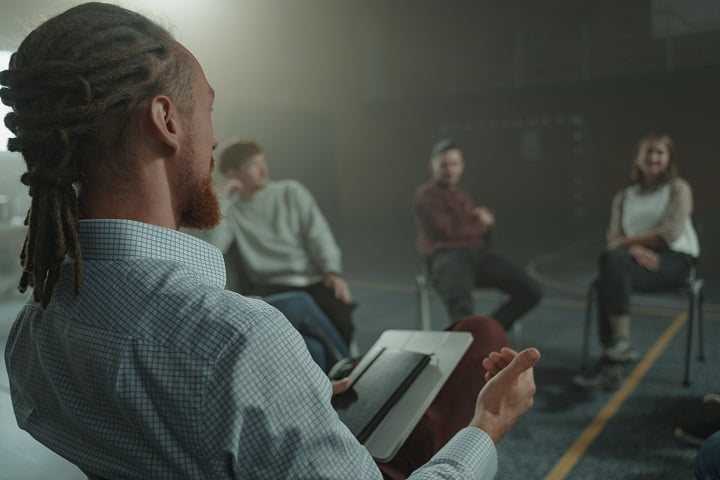 Prior to entering addiction treatment in Yorkshire, it can aid the process of recovery to take a look at what an individual is dealing with and note the details of certain areas of interest.
This assessment can take many forms, one of which being the ASAM (American Society of Addiction Medicine) criteria, a test that looks at 6 key dimensions of an individual's situation in order to inform future support and ensure that it is as appropriate as possible.
These dimensions are:
Acute intoxication/Withdrawal potential – First and foremost, it is important to know what relationship an individual has with substance abuse and what form their habit has previously and currently looks like.
Physical health – Because rehab is so demanding on the body, it should first be assessed whether an individual suffers from any medical conditions that might cause problems later down the line.
Mental wellbeing – Similarly to the physical body, rehab takes it out of people emotionally and psychologically. For both the safety of the individual and the people around them, mental health complications need to be addressed.
Relapse potential – Treatment has lots of ups and downs, but the setbacks can be limited if an idea of an individual's likelihood to relapse is developed.
Living situation – Where an individual lives and who they live with can greatly impact the progress of treatment and the potential for rehab, so this is essential to learn about before treatment.
What are the DSM-5 Three Levels of Severity?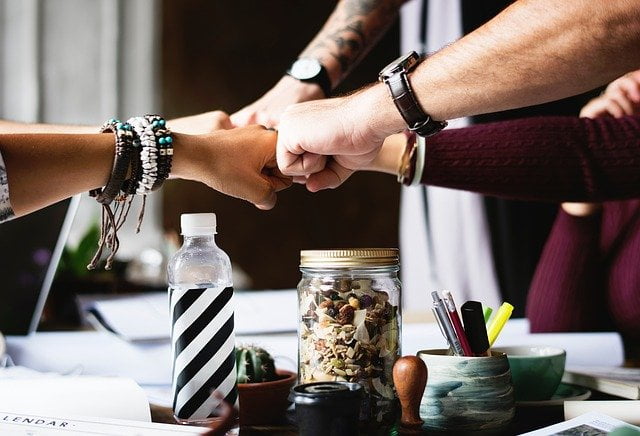 In order for addiction rehab to be effective, the severity of an individual's condition needs to be assessed. One way of determining this is to conduct a DSM-5 (or Diagnostic and Statistical Manual of Mental Disorders, Fifth Edition) test.
This assessment begins with first identifying and tallying up how many of the following symptoms are present in an individual's behaviour:
Excessive substance use
Uncontrollable substance use
Ignorance of dangerous consequences
No interest in other hobbies
No interest in school or work
Failure to complete other responsibilities
Substance use in public or other inappropriate settings
High tolerance for substance use
Withdrawal symptoms
The number of symptoms that can be identified is an indication of the severity of that individual's addiction. Two or three suggest mild substance abuseand four or five indicate a moderate problem.
However, if an individual displays six or more of these symptoms, they require immediate support as they are struggling with severe substance dependency and should seek help from a drug and alcohol rehab in Yorkshire.
What is the Alcohol Use Disorders Identification Test (AUDIT)?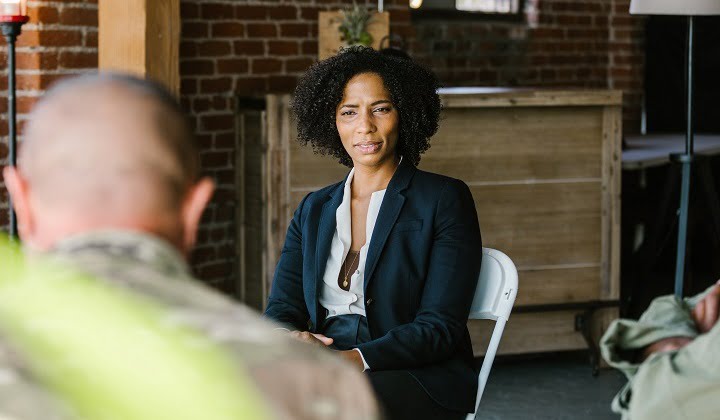 Alcoholism is one of the most dangerous addictions that an individual can develop, and this means that its treatment is a very carefully planned process. Preparing for alcohol rehab can also be very measured.
Alcohol Use Disorders Identification Tests (AUDITs) are assessments that help develop an idea of what an individual's condition looks like in order to make sure that their treatment is as effective as possible.
What do AUDITs look like?
AUDITs are multiple-choice questionnaires that ask individuals about key aspects of their relationship with alcohol.
Specifically, they look into the following areas:
Section one – the relationship an individual has with alcohol, specifically how much they consume.
Section two – an individual's experiences of withdrawal and what their coping mechanisms (if any) have been in the past.
Section three – the consequences an individual faces as a result of their drinking
How AUDITs offer guidance
The available answers of an AUDIT are associated with a certain score, and as an individual answers each question, they slowly contribute to a final score which is added up at the end.
It is the score provided at the end of AUDITs that should be considered when deciding treatment.
If individual scores higher than 8, it indicates that they are close to developing a dependency on alcohol and could benefit from some form of guidance and course-correction services.
If individual scores higher than 13, it indicates that a severe alcohol dependency has already developed and that immediate rehab is required.
You can also similarly use the CAGE Questionnaire.
To learn more about diagnosing addiction in Yorkshire, call us on 0800 088 66 86
How do I hold an intervention in Yorkshire?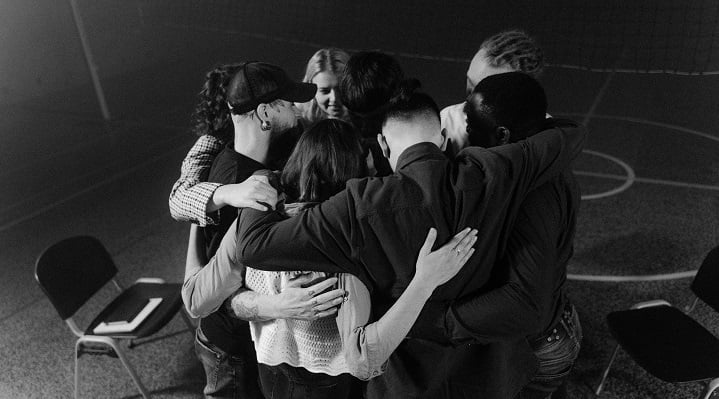 Denial is a common, even normal part of the addiction experience. Individuals often don't accept that they have a problem, and therefore do not see a reason for seeking treatment.
As a result of this, it can often be the family and friends of an individual who kickstarts the process of seeking rehab and getting sober.
The common method of them doing this is by holding an intervention – an event where an individual's loved ones come together to highlight their problem and support them in their recovery journey.
Professional interventionists are available in Yorkshire to help with the intervention process, and they can be utilised to ease multiple aspects of it:
Planning and inviting
Interventions are tricky things to get right. Enough people need to be invited in order to make the point that an individual's addiction influences a lot of people, but then only those who are considered close friends and family should be invited.
Deciding when and where to hold an intervention can also be difficult as every attendee will have different availability.
A professional can help in these areas, directing the planning process and ensuring that the event is created is accommodating to both the attendees and the individual being helped.
Staying supportive
Resistance on the part of the individual is very common during interventions. Denial can make them angry or frustrated when they hear that they have an addiction, and this can spread to the attendees of the event.
Getting angry, judgemental, or upset with the addicted individual can derail an intervention, so it is essential that those who are trying to help them maintain a supportive tone.
This is difficult to do, so a professional can interject at times when the tone is shifting and re-establish the goal of the intervention and bring attendees back into a unanimous group of support.
Making a point
When surrounded by friends and family, it can be easy for an individual to dismiss the concerns and fears being voiced to them.
They know their family too well, and they can discard the meeting as an overreaction.
But if a professional interventionist is present, it can give the event a boost of validity, almost proving to the individual that something must really be wrong if a specialist is in attendance.
What is the CRAFT Approach to intervention?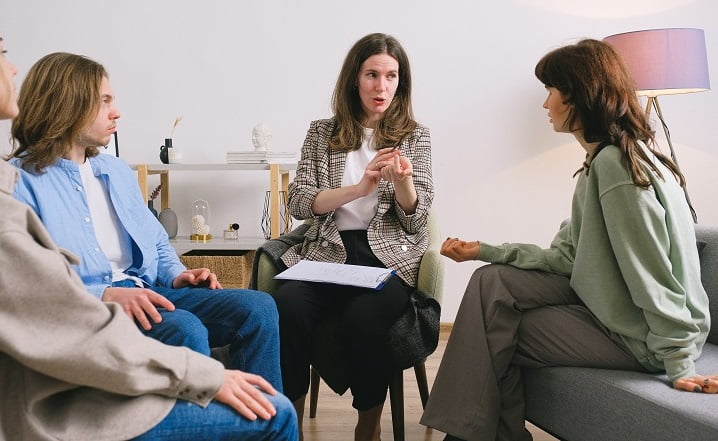 Interventions are hugely important for giving the friends and family members of an addicted individual power and autonomy when it comes to taking action against the problem.
However, interventions do not need to take the conventional format of a single event. They can also take the CRAFT route, which can begin with the arrangement of this initial event, but actually goes much further.
What else does the CRAFT approach involve?
CRAFT interventions involve the close family and friends of an addicted individual working together to incentivise them to adopt a new lifestyle via a consistent reward system.
In essence, this means that together they reward an individual's positive behaviours – such as abstaining from substance use or attending a treatment session – and punishing their negative ones.
The latter usually involves a lack of support when an individual experiences the negative effects of their substance use. The purpose of this approach is to help the individual develop new associations regarding their substance use.
Their rewards help them see sobriety as a beneficial lifestyle, and the lack of support they receive when they sustain their substance use makes them see the harsh reality of addiction.
For help and guidance conducting an intervention in Yorkshire, call us on 0800 088 66 86
How much does rehab in Yorkshire cost?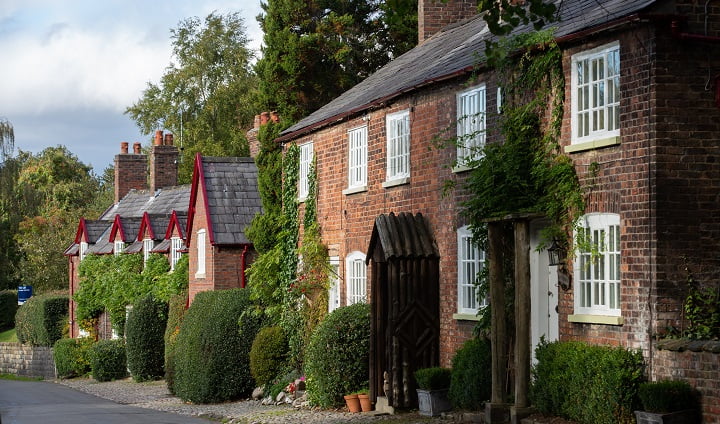 Budget is an important thing to consider before starting rehab. Everyone's available funding is different, and so looking at what you are able to spend on tackling an addiction will influence what programme you go for.
For a 10-day detox programme, individuals can expect to spend between £3,000 and £6,000 for a single-occupancy room, and around £2,000 to £4,000 for a multi-occupancy.
For 28-day rehabs, single rooms will cost between £8,000 to £12,000, and shared rooms will be around £6,000.
For home detox programmes that involve deliveries of benzodiazepines, individuals can expect to pay around £1,500.
For advice regarding paying for drug and alcohol addiction treatment in Yorkshire, call us on 0800 088 66 86
What are some tips for choosing the right rehab in Yorkshire?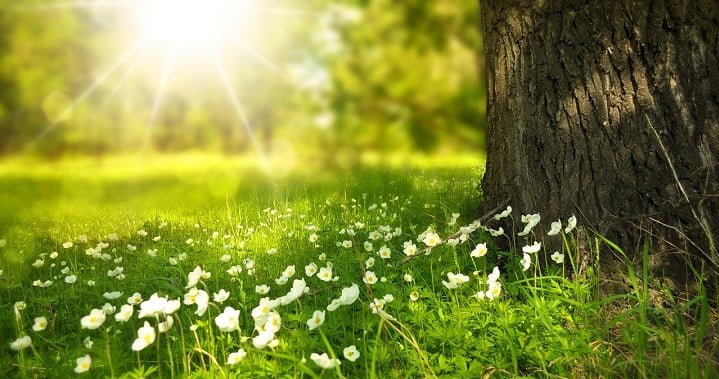 Drug and alcohol rehab services in Yorkshire are expansive, accommodating for a wide range of addictions of varying levels of severity.
This is a great thing, but choosing which treatment is appropriate for your personal situation can be quite a challenge.
As daunting as this might seem, there are several things you can do to make the process a little bit easier.
Take to the internet
The internet is full of information about the rehab options at your disposal, and a quick look at the websites of your local facilities can go a long way in letting you know which will and won't be of help.
There are so many sources that can help you get an idea of what a facility is like. There will be success rate statistics, reviews from people who have sought help there in the past, and some details as to where it is and how you can travel to it.
By getting this information, the less appropriate options can be identified immediately, and a shortlist can be made of potential matches for your rehab.
Ask a professional
If you want a recommendation for rehabs in Yorkshire, or are at odds with yourself about choosing from your shortlist of options, asking a medical professional can be really helpful.
Your GP, for example, is a great person to reach out to. If you have spoken to them about your substance abuse before, they can help in pointing you in the right direction of treatment that could help you.
Even if you have never spoken to them before, a chat about your situation can give them a sense of where you might be best supported.
Make a phone call
You can learn a lot about a rehab facility from their internet presence, but addiction treatment is a lot more than descriptions and success rates. It's about atmosphere and feeling comfortable, and you can't get a sense of these things from a screen.
If you want to know how well you would fit in at a certain facility in Yorkshire, giving them a call can be a quick way to find out. Speak to a staff member, talk about what it's like there. This can give you a quick feeling as to whether it's right or not.
And you don't have to call just one. Take your shortlist and call them all, compare how comfortable you are in each one and then see where that leads you.
How does the detoxing process work at a rehab in Yorkshire?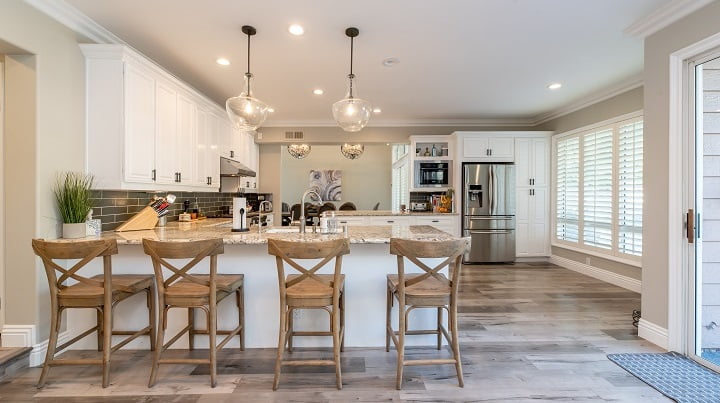 There is a widespread association between addiction and detox. When people think of treating addiction, they can often immediately think of detox, but what exactly does it mean?
What is detox?
'Detox' refers to detoxification, the process of alleviating the physical body of its dependency on a substance.
As addictions develop, the body's chemical balance can come to rely on the presence of a certain drug or alcohol, and taking it away can trigger imbalance.
This usually causes withdrawal symptoms, and detox aims to reduce the harm that these cause.
When is detox required?
Not every addiction will require a detox. Cocaine addiction, for example, consists of a purely psychological dependency, meaning that there is no chemical change within the body that needs treatment.
Detox is only required when an individual experiences physical withdrawal symptoms when they stop their consumption. These indicate that the body has developed a dependency.
Start your recovery journey in Yorkshire today by calling us on 0800 088 66 86
How long does rehab in Yorkshire last?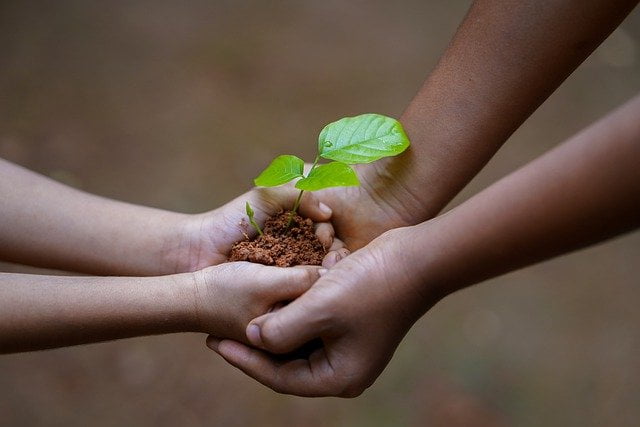 Knowing how long they can expect to be absent from their home and occupation is essential for anyone considering addiction rehab in Yorkshire. Answering the question of how long rehab takes, however, is not simple.
Detox tends to take around 10 days, and is often followed period of therapy another few weeks.
Overall, the whole process tends to take around 28 days, but there are factors that can lengthen or shorten this estimate.
These include:
How well an individual takes to the initial approach to treatment
How quickly an appropriate treatment approach can be found if the first does not work
How severe an individual's addiction is when treatment begins
What substance an individual is addicted to
What impacts an individual's substance abuse has had on their physical and emotional wellbeing
What other physical health conditions do an individual struggle with
What other psychological health conditions does an individual struggle with
Can I access rehab for Cocaine in Yorkshire?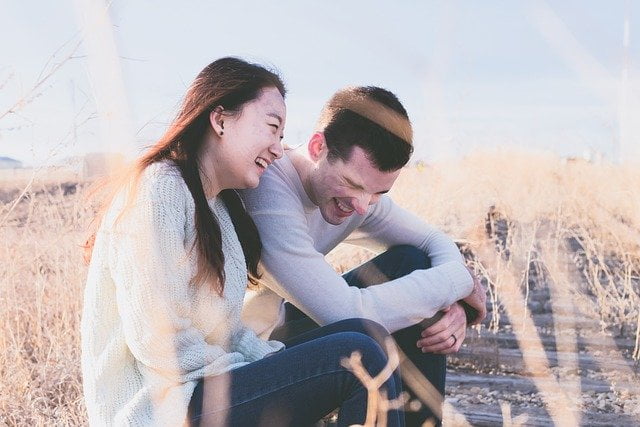 Addiction rehab can look very different depending on the substance in question. Cocaine rehab is very different to that of alcohol, for example, because it does not involve a detox process, instead of relying predominantly on therapy.
When individuals get hooked on cocaine, it is not their body that develops a dependency on the habit. Cocaine does not trigger chemical changes in the body, but instead influences the mind and makes individuals think that they need to sustain their habit.
This is known as psychological dependency, and those who develop one truly believe they cannot function without cocaine. They don't think they can socialise or function without it and can experience severe anxiety or depression when sober.
Treating this psychological issue, therefore, requires a psychological approach, and therapy methods focus on addressing this reliance individuals have.
Treatments can focus on working through difficult emotions, addressing stressful situations, or combatting unhealthy thought patterns, all in the process of stopping an individual from repeating their damaging behaviour.
To find out how to enter into a cocaine rehab in Yorkshire today, call us on 0800 088 66 86
Can I access rehab for Heroin rehab in Yorkshire?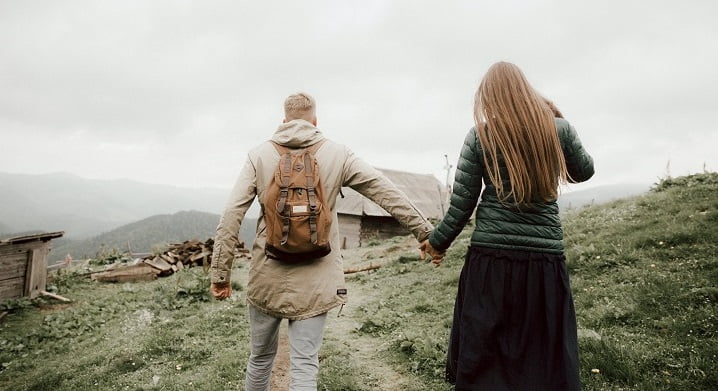 Physical addiction is incredibly dangerous, and heroin is among the few substances that can trigger quite a severe dependency in the body.
When this condition develops, individuals experience withdrawal symptoms when they are sober. These can range from being uncomfortable, such as shaking or profuse sweating, or they can be incredibly dangerous.
Either way, these symptoms prevent individuals from stopping their own consumption. Facing the discomfort or enduring the pain of withdrawal makes a lot of people give up, so treatment for heroin addiction involves a thorough detox process.
This entails individuals stopping their substance use with the support of benzodiazepines that greatly reduce the impact of the symptoms that follow. Librium is a popular example of this medicine.
After detox has reduced an individual's desire to repeat their behaviour, it is time for therapy to step in and capitalise on this progress. Here is where the focus shifts from the physical to the psychological.
In therapy, the reasons for an individual's dependency development are identified and worked through. These can include powerful and unmanageable emotions, uncomfortable memories, or other mental health complications.
To find out how to enter into a heroin rehab in Yorkshire today, call us on 0800 088 66 86
Can I access rehab for Cannabis in Yorkshire?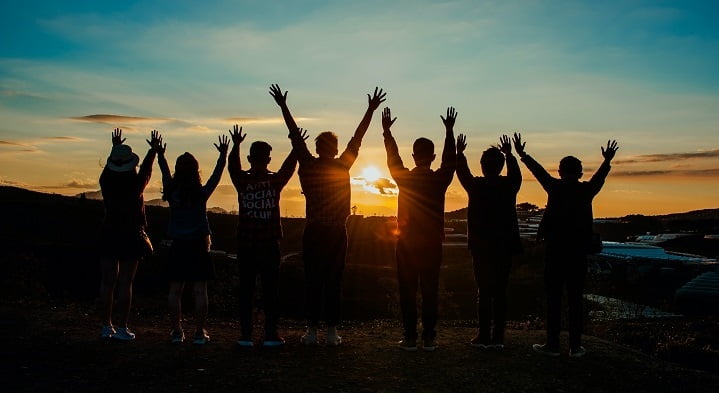 Cannabis is a drug that individuals take to feel more relaxed, confident, or energetic. Its consumption triggers high levels of pleasure in the brain, and frequent usage can trigger addiction.
But this dependency is not to be confused with that of the physical body which substances like alcohol cause. With cannabis, the reliance individuals develop for it is purely psychological.
As a result, detox is not a staple of cannabis rehab, but that does not mean that treating this form of substance abuse is simple. Tackling psychological dependency can be a very complex and intricate process.
It involves a range of therapy treatments that work to identify why an individual feels such a strong need to consume cannabis on a regular basis. Memories, emotions, and daily life can all come into play, as can other mental health problems.
The goal of cannabis rehab in Yorkshire is to address these issues, figure out how they feel about an individual's addiction, and then work to provide them with skills and routines for preventing this relationship from continuing.
To find out how to enter into a cannabis rehab in Yorkshire today, call us on 0800 088 66 86

Some other types of addiction that can be treated at rehab include: behavioural addictions (gambling addiction), binge drinking, cannabis use disorder, cocaine addiction/cocaine dependence, codependency, crack cocaine addiction, ketamine addiction, opioid use disorder (buprenorphine), substance use disorder and more.
What is the Average Lifespan of an Alcoholic?
According to recent paper by J. Westman, men hospitalised for alcohol use disorder have an average life expectancy of 47–53 years, and women 50–58 years.
Findings by Jurgen Rehm, saw 851,900 fatalities of persons aged 15 and over in 2004 as a result of injuries related to alcohol.
What types of therapies are offered at rehab in Yorkshire?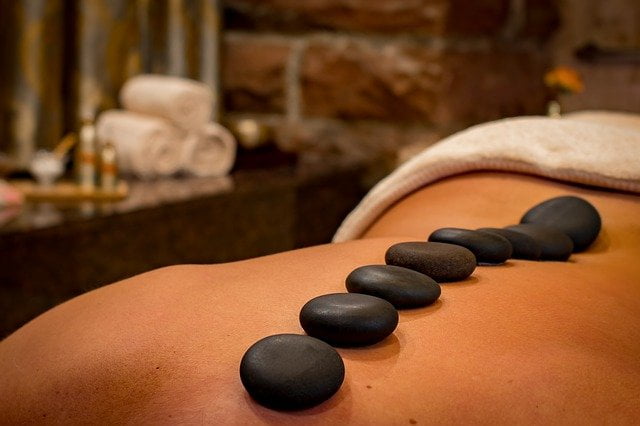 Drug and alcohol rehab in Yorkshire accommodates a wide variety of substance abuse conditions and the different forms in which they can manifest.
The ways that addictions can first trigger and sustain themselves can differ from case to case, and there is therefore a range of therapy activities on offer to help individuals achieve psychological independence from their consumption.
Cognitive Behavioural Therapy (CBT)
Stressful situations can often lie at the heart of addiction. Wanting to cope with nerves, anxiety, or depression can lead individuals to become hooked on a substance, and the desire to sustain their functionality can stop them from staying sober.
Treating addiction can therefore involve focusing on these situations and working out how else to cope with the negative emotions that they provoke. This is exactly the approach taken by CBT.
For example, if an individual takes cannabis to relax when they are anxious at work, CBT can work to help them establish alternative ways of relaxing and keeping their cool that don't depend on cannabis use.
These might include practising mindfulness or breathing techniques.
Most addiction treatment services in Yorkshire will make use of CBT.
Dialectical Behavioural Therapy (DBT)
Mental health can play a huge part in addiction, and dual diagnosis is very common among those who experience substance use issues.
Mental health conditions such as anxiety and depression can be intrinsically linked to addiction. The uncomfortable emotions linked with these conditions – sadness, nervousness, doubt, worry – can push individuals to take drugs as a means of coping.
These emotions can be incredibly strong, but DBT is a method through which individuals can learn to understand and reduce the impact that these feelings have on their behaviour.
For example, those who are overcome by feelings of worry due to their anxiety can learn how this fuels their addiction and develop skills for preventing this from happening.
Many rehabs in Yorkshire utilise DBT when necessary.
Brief Interventions
Addiction is complex, and the treatment of its psychological causes needs to be adaptable to the intricacies that might be at play. Brief interventions are one therapy option that offers a suitably flexible way of doing this.
With this option, individuals meet with an addiction specialist on a regular basis to receive advice and guidance regarding their recovery. Not only is this flexible in terms of it working around the individual's schedule, but it can also be tuned to suit their specific requirements.
For example, if an individual initially finds it hard to combat their cravings, the specialist can tailor sessions to focus on this. The individual might then face challenges relating to motivation, and sessions can adapt again in order to remain effective.
Brief interventions are used I'm many addiction treatments in Yorkshire.
Motivational Interviewing
Rehab is an arduous process, demanding a lot from an individual both physically and mentally. Going through detox and therapy is tough, as is keeping up with relapse prevention measures once official treatment has ended.
It takes a lot of effort, and it is perfectly normal for individuals to have dips in motivation. They can feel hopeless, and losing sight of why they are going through all of the pain and discomfort is very common.
To combat this, motivational interviewing is a technique that helps individuals identify and remember their goals and dreams, both in terms of their rehab and wider life.
It allows them to put their life objectives at the heart of their rehab, allowing them to stay focussed when they face challenges as they know that their addiction, family, and career goals depend on their determination.
Motivational Interviewing is used by many Yorkshire rehabs.
Holistic Therapies (e.g. equine therapy/music therapy/art therapy/adventure therapy)
Treating addiction can involve indirect means of boosting physical and mental health as well as those which target and focus on the immediate causes and effects of substance abuse.
Methods that take this approach are better known as holistic therapies, and they look to improve an individual's situation by treating them as an entire being; a person who can benefit from physical, mental, and spiritual support, rather than just addiction treatment.
This can take many different forms. Individuals can develop bonds with animals, go on guided hikes, or practice yoga – all of which help them develop a healthier outlook on the world and a greater sense of well-being.
With a greater sense of peace, the objective of holistic therapy is to place recovering individuals in a better position to beat and remain on top of their addictive behaviours.
The specific nature of holistic therapy provided by Yorkshire rehabs will depend on the resources they have available.
Group Therapy
In everyday life, individuals can easily feel outnumbered by those who have no idea what they are going through. Their family and friends will likely not know what addictions are like to live with, and this can make them feel incredibly isolated.
Group therapy, however, is one of the greatest benefits of rehab as it directly combats this sense of loneliness.
In this treatment, individuals talk to their peers within a facility and discuss their experiences with one another. Memories can be explored, emotions expressed, and coping mechanisms exchanged, creating a source of belonging and support for everyone.
Individual therapy
Often in combination with group therapy, individuals also make progress with one-on-one sessions with a therapist.
These kinds of sessions can be beneficial on multiple levels. Not only can a therapist get to know the personal obstacles that an individual experiences and offer them unique guidance, but the quality time spent allows them to develop effective coping strategies together.
In addition, the rapport that results from so much time spent together will only strengthen the lessons learned from these sessions. A sense of trust is developed, and individuals, therefore, feel more confident in adopting and sticking to the advice given to them.
Family therapy
A lot of time is spent in therapy trying to identify and untangle the complicated roots of an individual's habit. In some cases, however, this is not possible when working solely with the individual themselves.
Individuals do not exist in a vacuum, and the underlying causes of their behaviour can be linked with their family and household members. Of course, these kinds of tensions cannot be worked through without those other people being involved.
Family therapy exists for just this kind of situation. It brings family members into the therapy environment and works to help resolve longstanding tensions and develop techniques for preventing such damaging disputes from escalating again.
Co-dependency treatment
Dual diagnosis means that addiction can be triggered by other mental health complications. One of these conditions can be co-dependency.
When an individual is co-dependent, it means that they have unhealthy boundaries with their close friends and partners. They can gain their sense of self worth or identity from these relationships, greatly affecting their behaviour and possibly triggering addiction.
For example, when a co-dependent individual's partner consumes drugs or drinks alcohol, they can feel an intense desire to do the same but to a greater extent in order to gain their approval or validation.
When substance abuse begins in this way, it takes a specific kind of treatment to help them draw safer boundaries in their relationships and develop healthier perceptions of substance use.
Twelve-Step Facilitation Therapy (TSF)
In TSF, individuals undergo regular sessions of addiction treatment that help them perceive the process of conquering substance use in a much more manageable way.
Specifically, these sessions maintain the perspective that addiction recovery is a long process which individual will never complete. Instead, it is a constant effort, and with dedication and patience, individuals can reach a point of stability.
Not only does this make the process of getting better an easier goal to imagine, but it encourages individuals to take advantage of the support available to them in the wider community.
With recovery being a constant effort, there is no limit to what they can do to better themselves.
Other types of therapy and services include Acceptance and Commitment Therapy, acupuncture, talking therapies, art therapy, brief intervention, cognitive behavioural therapy, contingency management, drama therapy, equine therapy, Eye Movement Desensitization and Reprocessing, family therapy, group psychotherapy, individual therapy, motivational interviewing, motivational therapy, music therapy, Person-centered care, psychiatric treatment, Rational Emotive Behaviour Therapy and more.
Start your recovery journey today by calling our expert team on 0800 088 66 86
How do I prevent relapse after rehab?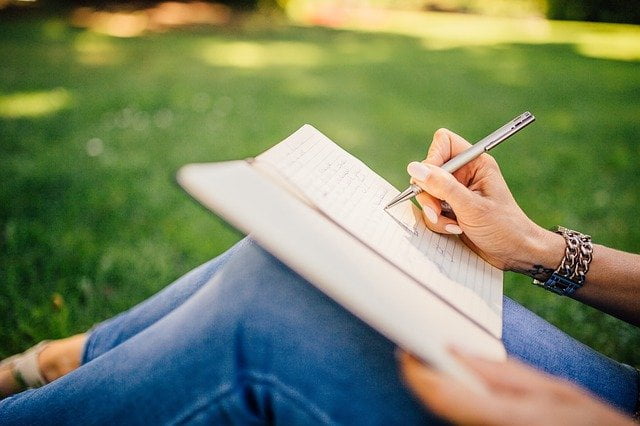 Relapse prevention may seem like an afterthought compared to detox and therapy, but it is actually an equally important component of effective drug and alcohol rehab in Yorkshire.
Whereas the other two sections focus on creating change, relapse prevention looks to preserve progress.
In order to successfully maintain the progress made during rehab, relapse prevention needs to take on a form that will help an individual in their day-to-day life. Accordingly, plans can look very different from case to case.
Practising 'HALT'
Remembering everything that they have been taught in rehab can be a lot for individuals to do, especially when they are faced with the stress and anxiety of cravings. Instead, it can help to reduce certain nuggets into easily memorised acronyms.
One of these is HALT, which stands for four essential questions that an individual must ask themselves when cravings strike.
These are:
Am I hungry?
Am I angry?
Am I lonely?
Am I tired?
Much like when the condition first develops, addiction relapse often occurs when individuals are looking to ease stress or discomfort with substance use. However, this can sometimes be achieved through other means.
By remembering HALT, individuals can make themselves feel better by first making sure that they have satisfied their other natural urges before resorting to substance use. This can involve having something to eat or going to see a friend.
Identifying triggers
Addiction does not develop in isolation, and the triggers which cause the condition to first develop are very often to blame for relapse as well.
During rehab, a lot of these triggers will be discussed with a therapist. Before leaving, therefore, it can help to establish a list of these threats and identify where and when an individual might expect to come into contact with them.
For example, if an individual is triggered by situations of intense stress, steps can be taken to reduce the chances of these situations arising and practise techniques for managing stress and preventing it from escalating.
Establishing a support network
Sometimes, staying strong comes down to just having people to talk to and depend on. When leaving rehab, nothing can compare to having the support of family and friends who understand what an individual has been through.
Creating a network of these kinds of people can be very helpful following treatment.
Not only can they prove to be necessary outlets for expressing struggles and difficulties, but friends can also step in and help the resistance of cravings.
Planning for an emergency
Relapse prevention can take every step and implement every measure in the book, and still, an individual can find themselves on the brink of taking a substance.
To provide last-minute support, individuals can prepare emergency plans that they only ever turn to when this kind of situation occurs.
This might involve having a friend come over to talk them out of it, or going into a local rehab facility and staying there until things have calmed down. Whatever the chosen strategy, it can be reassuring to have a plan to fall back on when panic strikes.
Start your recovery journey today by calling our expert team on 0800 088 66 86
Free and without obligation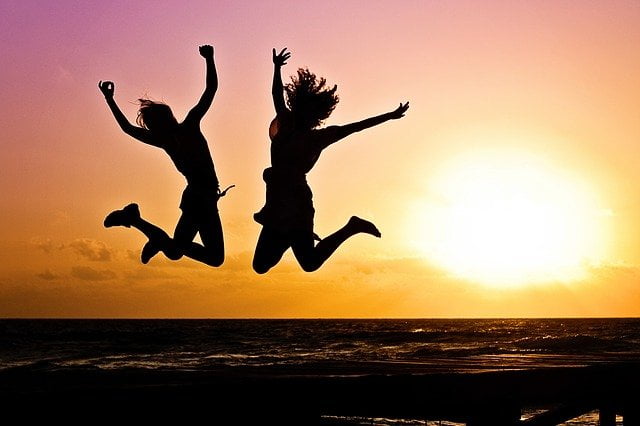 This assessment is entirely free and without obligation. We understand you may be reluctant to commit to treatment at this point in time.
When you complete this free telephone assessment, the advice we give you shall put you into a far better position when it comes to understanding the various treatment options available to you in Yorkshire.
Rehab Recovery has access to the largest network of rehabilitation providers in Yorkshire. This ensures you gain access to a suitable treatment centre that caters to your particular needs.
The information you provide to us during this free assessment influences the treatment options we recommend to you. This includes the therapies you will receive, the people you will stay with and of course the staff who carry out your therapy sessions.
Innovation in the treatment of addiction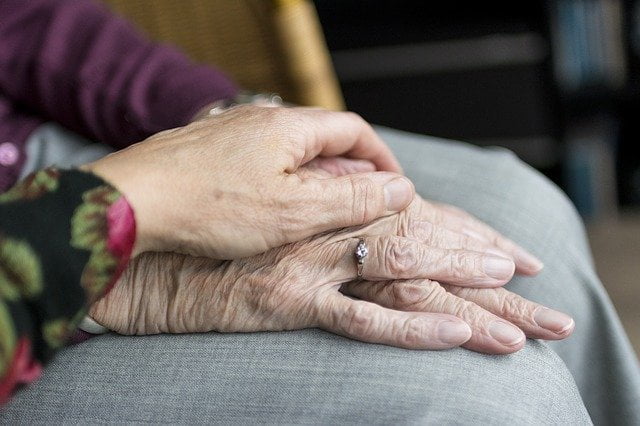 Rehab Recovery recommends a range of treatments that are ultra-modern. Many of these techniques are experimental in nature, and some are still fresh ideas taken from academia and private practice.
These treatments are often suitable where more traditional treatments have failed.
If you have attempted drug and alcohol treatment before but have not succeeded, these innovative treatments we recommend may be the missing ingredient you are looking for.
These little-known therapies help you reduce trauma and develop water-tight relapse prevention strategies.
Start your recovery journey in Yorkshire today by calling our expert team on 0800 088 66 86
Why is aftercare important?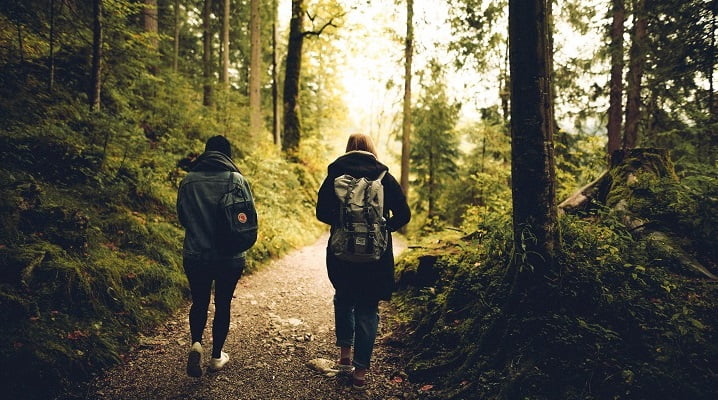 Rehab Recovery recommends you attend a rehab clinic that incorporates an element of aftercare into the fabric of its programme.
Why? Because you will likely require aftercare assistance during those delicate first few months following the conclusion of residential treatment.
Aftercare helps to prevent relapse and thus helps to ensure your long-term recovery is not put at risk by short-term stress and trauma.
All the treatment centres we work within Yorkshire offer extended aftercare when you attend a comprehensive residential programme.
This ensures you comfortably settle back into normal life following the conclusion of your residential treatment in Yorkshire.
How do I take the next step?
To learn more about drug and alcohol rehab in Yorkshire, contact the team at Rehab Recovery today on 0800 088 66 86.
When you contact us, we shall run you through the various treatment options existing in Yorkshire. All drug and alcohol rehabs must be registered and audited by the Care Quality Commission (CQC).
Contact Rehab Recovery through this website for free. A member of our team shall reply to your message shortly.
We also offer our rehab services across a variety of locations within the UK, including Leeds, Sheffield, York, Doncaster, Huddersfield, Bradford, Birmingham, Derby, Lincolnshire, Lincoln, Nottingham, Stoke-on-Trent, Staffordshire, and more!