Alcohol Rehab Lincolnshire
This unique, specialised centre is dedicated to helping those with alcohol or drug issues and Medics, support staff and volunteers assist the clients to leave the centre healthy and invigorated. This elegant detox clinic is located within close proximity to Lincolnshire.
Being an established Clinic dedicated solely to addictions and addictive behaviour, the experienced, professional staff have the clinical knowledge to help, guide and support individuals from the moment they arrive.
Following admission, a carefully monitored medically assisted detoxification from alcohol or drugs is prescribed by one of our five doctors which is then professionally overseen by the nursing team that is on duty 24 hours a day. An individual therapeutic programme is then discussed and coordinated with the counselling team for your treatment period at the Clinic.
The Clinic has been carefully designed and furnished to create a tranquil and supportive environment. The excellent facilities that the Clinic offers enables individuals to concentrate on the therapeutic side of their treatment, which is so important for their ongoing personal wellbeing.
The fact that addiction is a disease that affects the brain's activity to make responsible decisions introduces issues. It causes a person to live in survival mode.
With this comes the action of using the substance in order to manage the stressor which in the case of addiction is the withdrawal period.
In North Lincolnshire alone between 2019-2020, 495 people entered treatment for substance problems.(1) Unfortunately, for many, living with addiction becomes an impossible way of life and can lead to exhaustion, feelings of low self-worth, loneliness and suicidal thoughts.
This is why entering treatment is essential.
Start your recovery journey today by calling our expert team on 0800 088 66 86
Dual diagnosis: what is it and do you need one?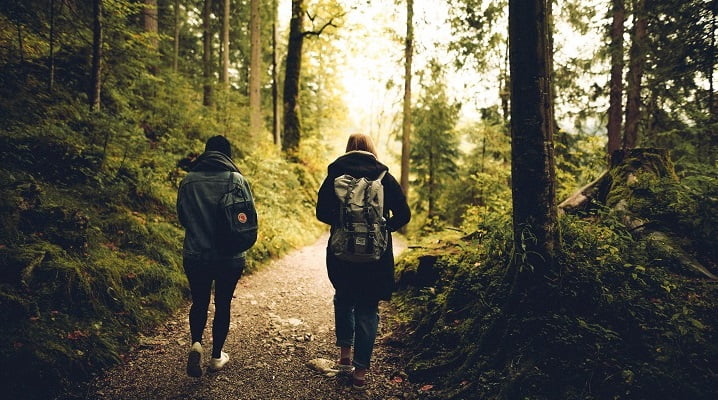 A dual diagnosis is actually quite common in the area of addiction. It's where a psychiatrist identifies that the person with addiction also has a mental health problem. Often, it's the underlying mental health of a person which will underpin the development of an addiction.
Many people use substances in order to regulate thoughts, feelings, and symptoms related to ill mental health. Where this continues, reliance on the substance can follow.
If you haven't already been diagnosed with a mental health problem, this might happen during the psychiatric assessments you undergo during the admissions process. It's really important that you answer questions honestly and are upfront about things.
If you're given a dual diagnosis, doctors are then better able to match you to the best treatments to support your recovery for both conditions. A person with a dual diagnosis will likely need a little more time and input from professionals.
This makes a huge amount of difference in creating a solid basis for future healing.
Abstinence: the aim of drug and alcohol rehab Lincolnshire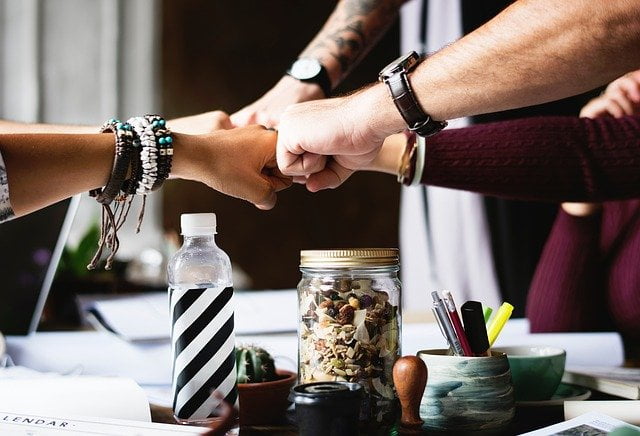 Many people with addictions will say that they want to get control of the way they use substances but do not want to stop. Sadly, what this suggests is that the person doesn't totally understand how addiction works in the long run despite being experts on how it affects them in the present moment.
Addiction lasts a lifetime. When people leave rehab, they can be filled with confidence, which is great, but sometimes this can lead them to be overconfident in their ability to remain sober.
This can lead them to see friends or go to places they used to use and this is often how people relapse.
In order to conquer addiction, abstinence is the answer. A stay at rehab in Lincolnshire will support you through a safe withdrawal and will get you sober.
It will also give you the tools to remain sober if you use them and stick to your relapse prevention plan.
Start your recovery journey today by calling our expert team on 0800 088 66 86
The difference between government-funded and private clinics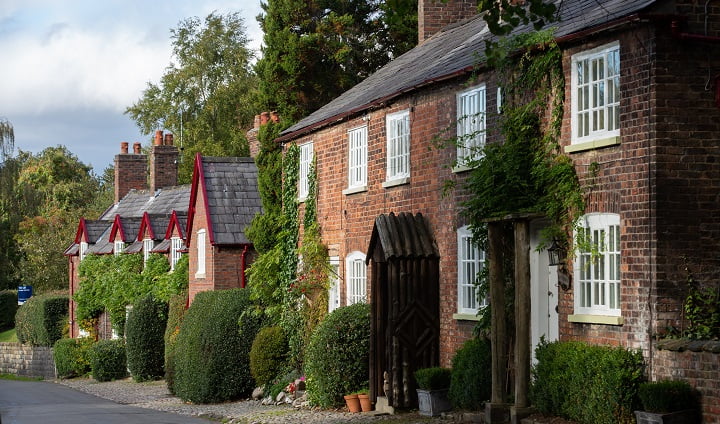 If you use substances in a controlled way or require light support and guidance, perhaps harm reduction techniques, then government-funded clinics are very useful. They offer 12 Step support groups that are also useful if you've been through rehab and want somewhere free and easy to get to locally.
They also might offer some one-to-one sessions with substance misuse workers.
Private clinics offer an immersive experience and 24-hour care to people with severe addictions who need to achieve sobriety. There are daily therapies and group sessions to support you through the first few weeks of recovery.
Who is rehab suited for?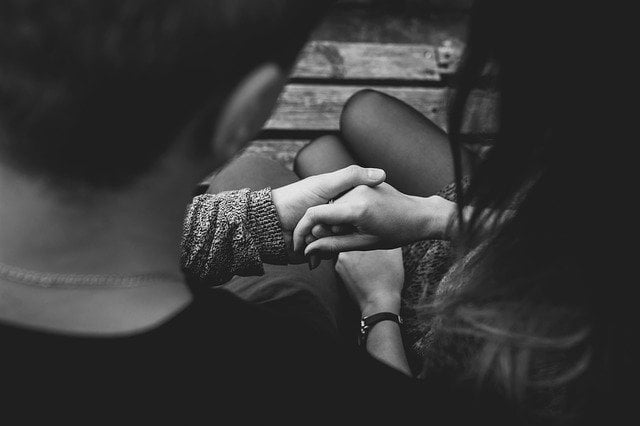 Going to drug and alcohol rehab Lincolnshire isn't suited to every person who uses alcohol and drugs. It's for those with a moderate to severe addiction.
You can call Rehab Recovery for a discussion around your substance use. This will help you decipher whether your use is at the level that requires rehabilitative input.
For some, however, rehab is essential. If you experience any of the following circumstances, then rehab is necessary:
Use more of the substance than you used to in order to get an effect.
Losing control of how you use and used in dangerous ways put you and others at risk of harm.
Using a lot of many substances to feel an effect.
Experiencing Wernicke's encephalopathy related to alcohol use.
Where Delirium Tremens has developed from alcohol use.
If you have experienced seizures when withdrawing from alcohol.
Experiencing pain, sickness, diarrhoea, or hallucinations.
Where a mental health problem exists alongside the addiction, or where a person also experiences suicidal thoughts.
If the person becomes aggressive when under the influence.
Where there have been many failed attempts to remain sober.
Start your recovery journey today by calling our expert team on 0800 088 66 86
If you don't go to rehab, what other options are there?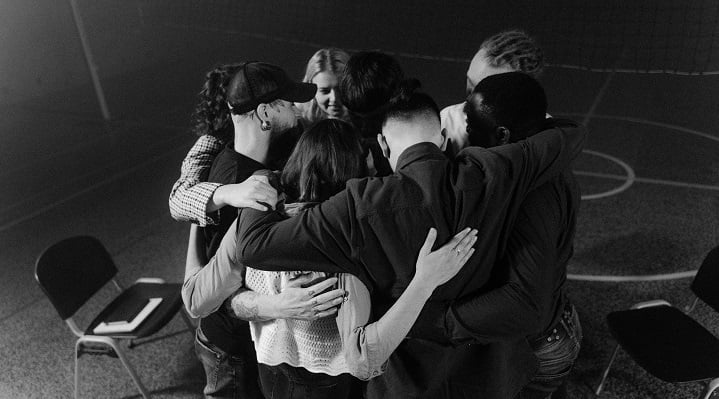 There are other rehabilitation options aside from staying as a resident at a private clinic. It's useful to speak to one of the Rehab Recovery teams if you're unsure what the most suitable option is for your treatment needs.
Other options include:
Attending outpatient services means living at home but going to the clinic for particular therapies, activities, or medications.
Home detox for those with a physical dependency who are able to remain living at home while being in daily contact with a doctor.
Family support groups such as Al-anon or AdFam.
AA and NA groups follow the 12 Step structure.
SMART recovery groups for practical support around goal setting and how to achieve goals.
The rehab admission assessments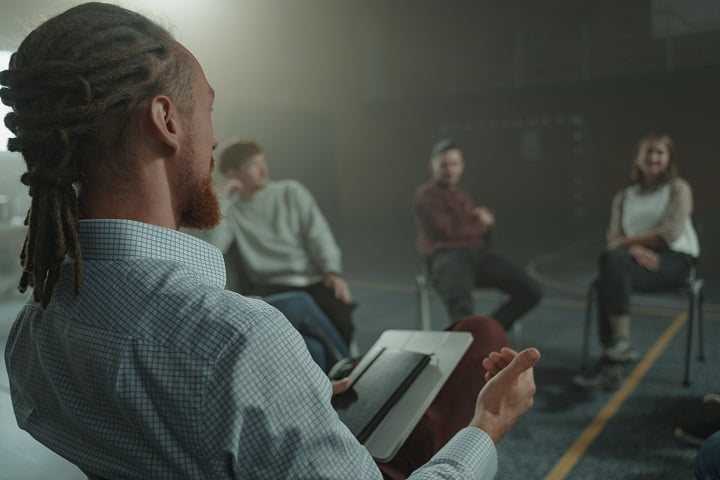 Below we have listed a few of the ways you can be assessed when it comes to being admitted into rehab.
The ASAM assessment
This is an assessment that is used by a psychiatrist at the rehab clinic to assess addiction. It's one that takes into account the whole picture. It focuses on various areas related to the biological, psychological, and social.
Questions that people are asked are in the following areas:
Your relationship with substance use and how withdrawal affects you.
Your current and previous psychological health.
Your current and previous physical health.
How ready and willing you are to change and heal.
Your relationship with relapse and how you have managed this in the past.
What your life and environment is like outside of rehab services.
With all these areas considered it becomes clear to the professional what treatments are going to suit the patient best.
The DSM-5 criteria
This is an assessment that takes on board various aspects of your addiction in order to gain a solid overview of how it's affecting you. It establishes how severe the addiction is.
This criterion was developed over years and was informed by a wide variety of professionals working in addiction.
Patients discuss the following:
Whether they have developed a dependency.
Whether they use despite serious risks.
How relationships, home, education, and work are affected by use.
Being unable to stop using.
This assessment can be repeated at various times during the recovery journey to identify how the addiction is evolving.
The AUDIT assessment
This assessment has proven to be highly effective in people all over the world from all different backgrounds. It's an assessment that focuses on alcohol intake and establishes whether a person has developed a problem.
It might also reveal that a person has developed a dependency.
It's a multiple question test. Those who score over 8 drink in a way that might be a cause for concern.
Those who score over 13 might have developed a physical dependency.
Questions are based in the following areas:
How much you drink.
How often you drink.
How other people react to your drinking.
What happens when you drink.
How you react to your drinking habits.
Start your recovery journey today by calling our expert team on 0800 088 66 86
The CRAFT intervention for families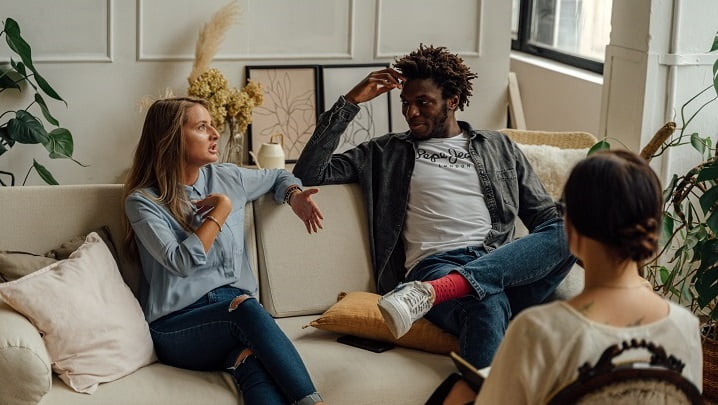 Some people with addictions will refuse to accept they have had an addiction for years, despite all the evidence. The way behaviour is affected by the disease also means that the way the person talks and acts can convince the people around them that there isn't a problem too.
However, there comes a point where the addiction is undeniable. Where the family is able to see this, but the person isn't, an intervention can be staged.
Usually, a family member or two will meet with a professional and plan how to approach the individual. The aim is to get your loved one to accept the problem and to think about treatment options.
One brilliant way of approaching your loved one as a family is by using the CRAFT intervention method. This method offers a selection of approaches that you identify as being the most appropriate according to which stage of addiction and awareness your loved one is in.
The CRAFT intervention teaches you how to reframe conversations so that it changes the family dynamics. You're then able to encourage the person to rehab services. It's a method that has proven successful throughout the addiction field.
How much will it cost you to go to a private rehab in Lincolnshire?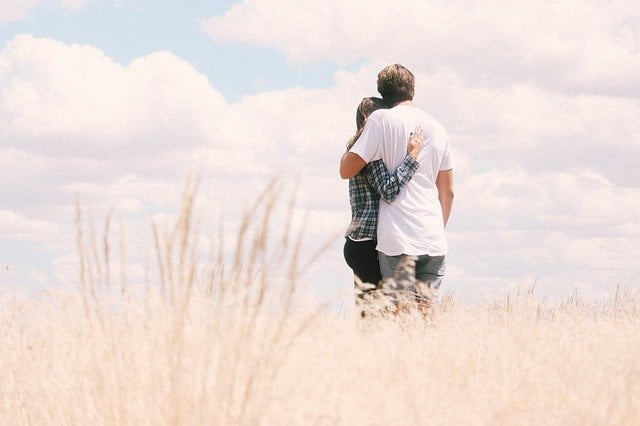 To go to a drug and alcohol rehab Lincolnshire prices can start around £2000. The clinic, length of stay, treatments you receive, and whether you share a bedroom all affect the overall cost.
If you require detox, you'll need to stay around 10 days. To have a room of your own, it would cost about £3000-£6000. For a shared bedroom, it would cost around £2000-£4000.
The majority of people will require a 28-day stay. For a room for yourself, it costs around £8000-£12000. However, if you're happy to share, it costs around £6000.
Some people might opt for home detox to wean off a substance that has created a dependency. This is where a doctor will be in regular daily contact with the patient in order to prescribe medication and monitor a person's safety.
This costs around £1500.
Start your recovery journey today by calling our expert team on 0800 088 66 86
What to consider when choosing a drug and alcohol rehab Lincolnshire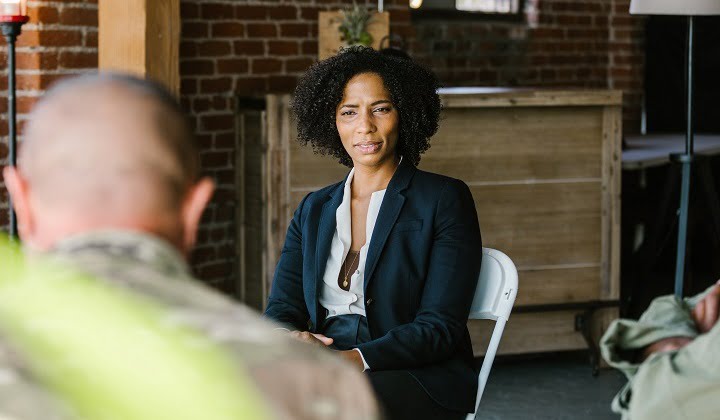 With all the private rehab options in the Lincolnshire area, you might feel a little overwhelmed as to which is going to suit your personality and treatment needs better. With that in mind, there are a few things you can ask yourself while looking into the various clinics.
Here are some ideas of what you should consider when doing your research:
How long the clinic has been up and running for and what their reputation is.
Have a look at reviews of the clinic and see what previous residents have said about the services offered.
Call the clinics and have a chat with someone there, ask questions, you'll get a feel for the one which "speaks" to you the most.
Find out whether the clinic focuses more on therapeutic treatments or 12 Step approaches.
Find out what the clinics cost to stay at for various lengths of time and compare, see which fit into your budget.
Find out what their success is with supporting previous residents to become sober in the long term.
What is a detox?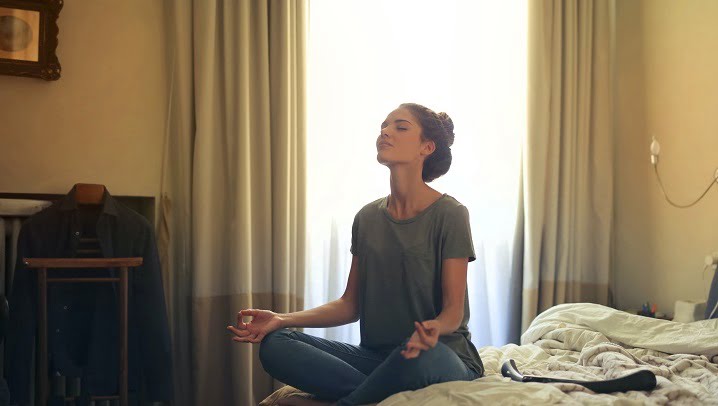 Firstly, detox is only necessary for those who have developed physical dependencies. A dependency can develop when people use alcohol, heroin, or benzodiazepines regularly. These are substances that change how the body functions.
Therefore, when the substance leaves the body, it starts to malfunction and be really dangerous.
This is why a medically overseen detox is essential. A doctor will oversee the process, manage the withdrawal process through prescribing necessary medications, and keep the patient safe from harm and associated risks.
A detox will last between 7-10 days depending on the substance and severity of the dependency. Alcohol detox will last around 10 days and will require Librium in order to manage the symptoms.
Further rehabilitation is usually essential in order to overcome the addiction, however. It's through the psychotherapies that follow that healing begins to take place.
Start your recovery journey today by calling our expert team on 0800 088 66 86
How do I know if I need a detox?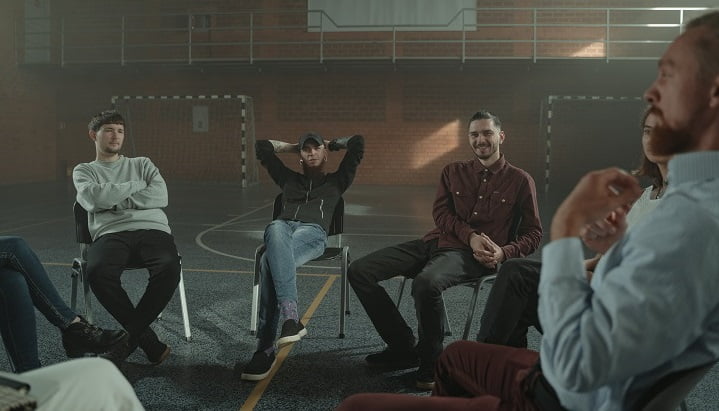 Really, it's best to speak with a professional to ascertain whether a detox is necessary. You can speak with the Rehab Recovery team or have a conversation with your local GP.
However, if you ever experience the following withdrawal symptoms, it's likely you need a detox:
Moodiness and mood swings
Anxiety and paranoia
Shaking and sweating
Nausea and vomiting
Diarrhoea
Hallucinations
Seizures
How long will I have to stay at rehab?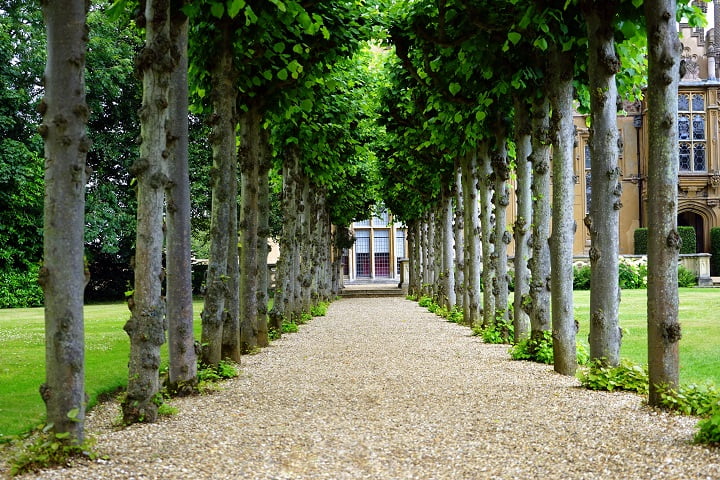 If you're having a detox, you'll stay at rehab for at least 7-10 days. You'll then need to go on to have other therapies.
Those who don't have physical dependencies will have therapeutic and alternative therapies.
The psychological input includes psychotherapies, alternative therapies, and relaxing activities. These focus on understanding what caused your addiction and what you can do to change your habits and your life going forward. It takes 3-4 weeks for these treatments to really solidify.
It's therefore standard for a person to stay at rehab for around 28 days.
Start your recovery journey today by calling our expert team on 0800 088 66 86
Rehab for cocaine use in Lincolnshire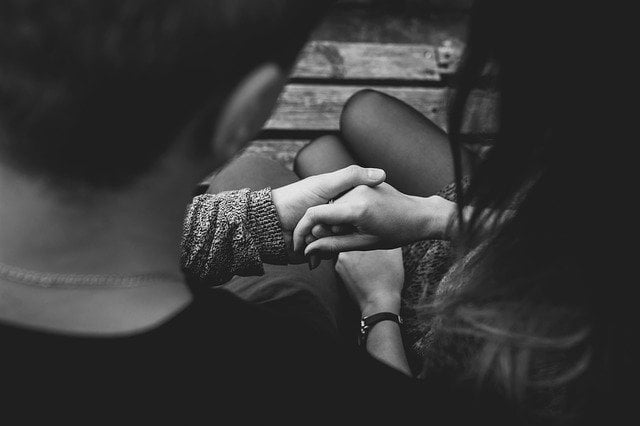 Cocaine use is currently rife throughout the world due to how accessible it's become. Both the availability and price mean that more people are experimenting. This obviously leads to an increase in cocaine addiction. This can sometimes move on to creating a crack addiction.
Many parts of the body are affected by this type of addiction: the liver, heart, lungs, and of course, sniffing cocaine famously erodes nose cartilage and rots the gums which mean people's teeth can fall out. As well as this, cocaine is likely to cause anxiety and paranoia.
At rehab, cocaine users are supported to adapt their behaviours through participating in cognitive behavioural therapy. This focuses on how to tackle behaviour in a practical way by addressing the thoughts that lead to the behaviour.
There is also a lot of work focused on how to create long-term lifestyle changes.
Rehab for heroin use in Lincolnshire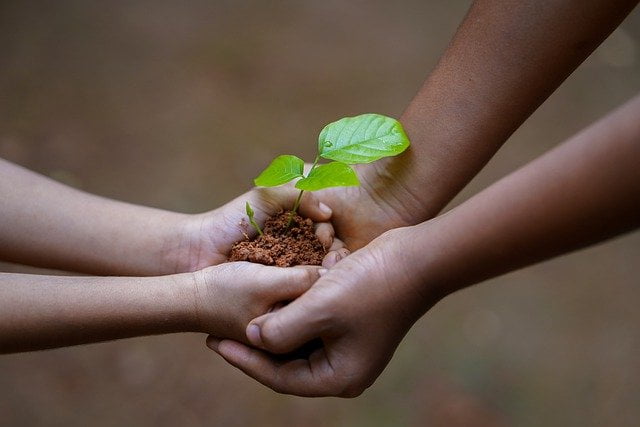 For heroin users, there are two phases of treatment. As mentioned already, heroin causes a physical dependency. As such, both detox and psychotherapies are required.
Therefore, the first 7 days or so of a residential stay is focused on withdrawal and detox under the care of a doctor. Subutex is likely to be prescribed in order to wean the person off heroin.
Once detox has been achieved, the focus turns to mental healing. The patient will work with therapists to understand how they reached the point of becoming addicted.
Heroin is used to suppress pain. This for many users is also associated with suppressing deep emotional pain. In this case, dialectical behavioural therapy might be offered.
Rehab for cannabis use in Lincolnshire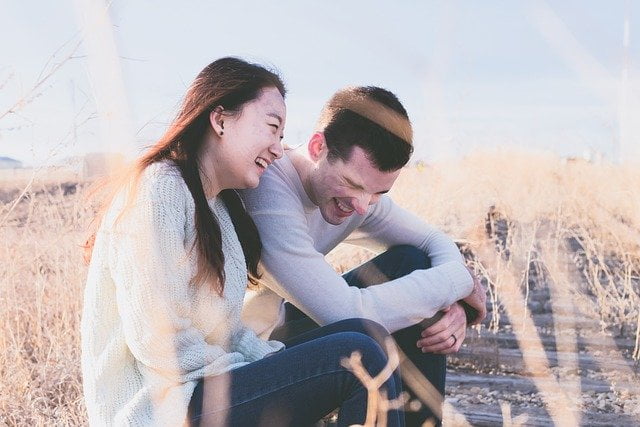 Cannabis use is glamorised on TV. There are also conflicting messages because so often you read articles that it's being used to treat various illnesses.
The difference is that in the medical field the strain being used, the dosage, and how it's administered are all monitored and regulated. This creates a huge difference in how people are affected.
Illegally used cannabis is often really high in the chemical THC which is the psychoactive ingredient that creates the high. This is also the chemical that can cause psychosis, anxiety and paranoia.
At rehab, patients are treated through psychotherapies in order to overcome their triggers. There's also an emphasis on how to build a life without cannabis using the techniques used in alternative therapies.
Start your recovery journey today by calling our expert team on 0800 088 66 86
The types of treatments at a drug and alcohol rehab in Lincolnshire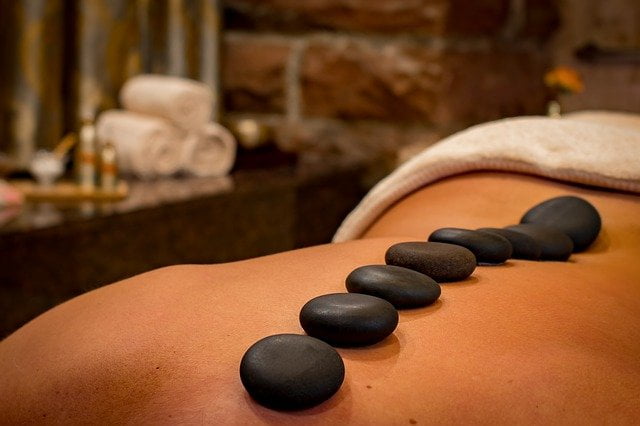 Drug and alcohol rehabs Lincolnshire offer a huge variety of treatments. The staff specialise in different areas linked to physical, psychological, and social healing.
As a team, they form a structure of support for you to build your recovery from.
Treatments include:
Cognitive behavioural therapy aims to alter your behaviour by enabling you to catch your thoughts and reframe them.
Motivational interviewing supports you to build self-confidence and resilience. Both are required for recovery to be successful.
One-to-one counselling sessions for you to share and explore your feelings around particular events and people.
Group sessions with a 12 Step framework that enables and guides recovery through social connection and the acceptance of addiction as an illness.
Group sessions with a SMART framework that teach you how to create small, achievable goals that support recovery.
Yoga, reiki, mindfulness in order to support you to relax and unwind while finding inner peace.
Art therapy and music therapy so that you can begin to express your experiences and feelings in new ways. These are especially useful for people who find it hard to put thoughts into words.
How rehab staff develop your relapse prevention plan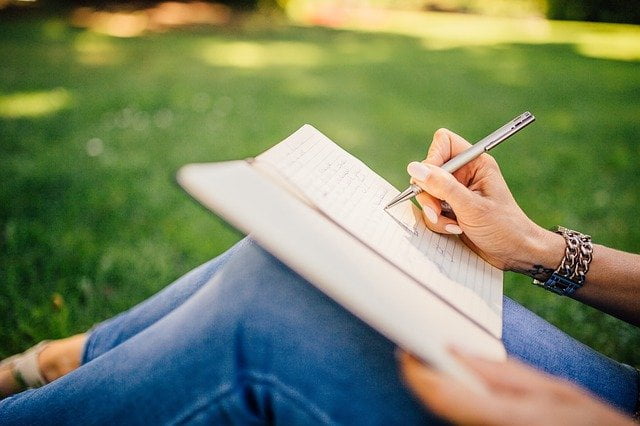 When you go to a drug and alcohol rehab  Lincolnshire, you'll reach a point where it's necessary to begin developing a relapse prevention plan. The staff will lead you through discussions about your internal and external triggers and you'll come up with ideas on how to manage these.
There will also be actions for you to take in order to build a meaningful life beginning new activities that you enjoy.
Staff are also likely to use the HALT relapse prevention method to create your recovery plan. This is where you discuss halting when you feel Hungry, Angry, Lonely, or Tired.
Hunger is referred to in the metaphorical sense. People often feel hungry to develop themselves or to find spiritual meaning in life, for instance. All of these human states can be triggering.
A discussion with rehab staff will support you to understand what circumstances are likely to trigger you into these HALT states. You'll then focus on "halting" and working through a list of steps to take which thereafter effectively manage your trigger point.
For instance, if you felt angry you might relapse by returning to your coping mechanism, alcohol. However, with HALT, you might have a plan to firstly, breathe, then call a particular person before going to a different place in order to change your mood and manage your anger response.
Start your recovery journey today by calling our expert team on 0800 088 66 86
What makes this Clinic Special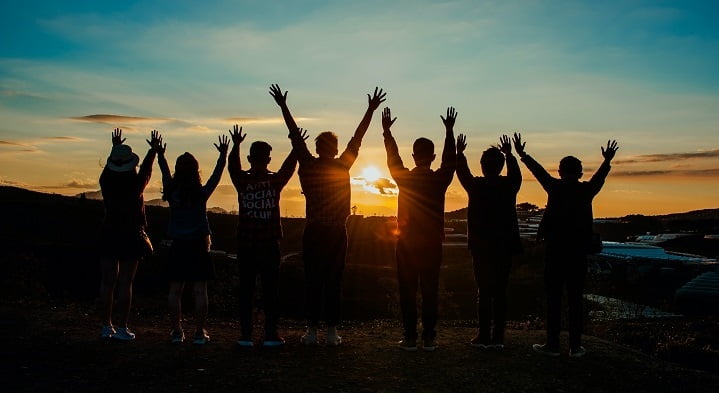 Reasons we think our drug and alcohol rehab clinics should be your first choice:
Specialised and dedicated clinic for the treatment of alcohol and drug addiction
Round the Clock admissions. We are flexible in our approach to the time of admission to the Clinic. We are uniquely able to offer, out of hours, planned admission times to suit the individual and family members. Single ensuite accommodation with high-quality furnishings and modern en suite facilities
24-hour qualified nursing care
All dietary and special needs can be catered for and clients can discuss any particular, personal requirement with a member of the catering team Access to the local gym_ during their stay clients can enjoy temporary membership of the local gym with its many modern facilities
Acupuncture – a non-compulsory acupuncture group takes place weekly which can be additional help for those in treatment for a detox
Wi-Fi and the use of a direct dial or mobile phones with the agreement of the clinical staff
Clinic Team – Contact us today!
Expert medical care is always on hand and working within the Clinic are five doctors, specializing in treating alcohol and drug misuse.
A team of high-level nurses provide a 24-day cover and all therapists and support staff are trained in their treatment sectors.
Don't delay! Get in touch with our friendly, expert team today.
Other locations we offer our drug and alcohol rehab services include Birmingham, Leicester, Derby, Nottingham, Coventry, Northampton, Warwickshire and more!
Start your recovery journey today by calling our expert team on 0800 088 66 86