Drug & Alcohol Rehab in Camden
Over 15,000 people in Camden misused drugs from 2012 to 2013, with 6,000 of these using at least one Class A drug.
In terms of the types of illegal drugs consumed, cocaine and cannabis are thought to be the most widely used in Camden.
2350 people in Camden were recorded as using crack cocaine, which is one of the largest populations in London.
There are estimated to be 12,100 high-risk drinkers in Camden, with 30,200 at increasing risk.
From 2018 to 2019, there were estimated to be 120,522 adults with an alcohol dependency living with children in Camden, which is equivalent to 3 in every 1000.
Of these adults, 25,435 entered treatment from 2019 to 2020, whereas 79% had an unmet treatment need.
When comparing Camden with four other London boroughs with a similar substance misuse profile, it was found that Camden had the highest treatment spending.
This has resulted in 54% of estimated opiate users in Camden accessing addiction treatment, which is 8% above the London average.
To discuss your options for drug and alcohol rehab in Camden, please contact us today on 0800 088 66 86
What are Some Common Signs of Drug or Alcohol Addiction?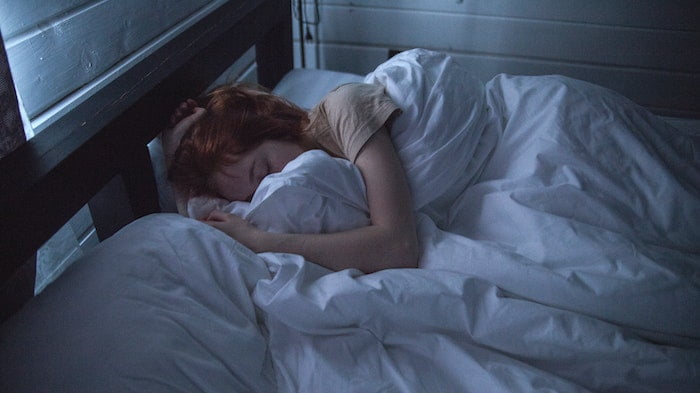 Like any disease, both drug and alcohol addiction take a huge toll on an individual's physical and mental health.
Social drinking can quickly become binge drinking, which can easily turn into alcohol dependency, and the same is true for any substance.
If you are concerned that you or are loved one may have a substance dependency in Camden Town, some of the signs of addiction that you should look out for include:
Daily use of alcohol and/or drugs
Building up a higher tolerance and needing more of the substance to experience the same effects
Experiencing withdrawal symptoms and cravings
Frequent irritability
Issues with intimacy and relationships
Financial hardship
Worsening self-care, including hygiene, sleeping, and eating
Many physical conditions are induced by addiction, some of the most common of which include:
If you think you could be suffering from addiction and need to get the help of a drug and alcohol rehab in Camden, call us on 0800 088 66 86
Why Should I Seek Treatment for Alcohol or Drug Addiction in Camden?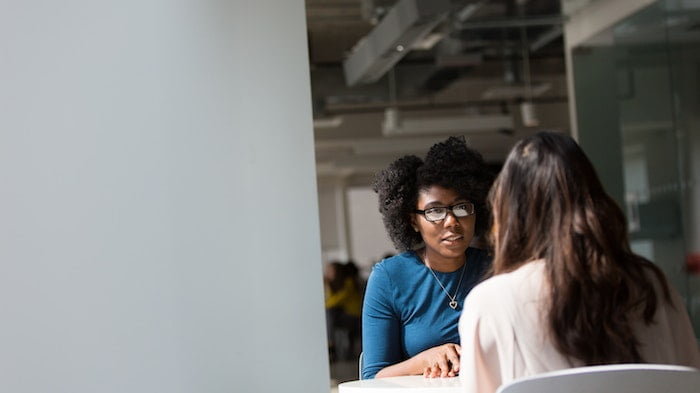 As mentioned above, addiction can have a severe impact on both mental and physical health.
Along with experiencing withdrawal symptoms such as nausea, anxiety, and seizures in extreme cases, ongoing drug or alcohol misuse can lead to a number of long-term health complications.
Some of the illnesses that addiction can lead to include:
Cancer
Heart disease
Lung disease
Stroke
Kidney failure
Liver failure
Insomnia
When ignored or left untreated, these complications can have an impact on your ability to lead a normal, healthy, and fulfilling life in the long run.
It is therefore crucial to get help from rehabs in Camden as soon as possible.
How to Determine If a Loved One Has a Drug or Alcohol Addiction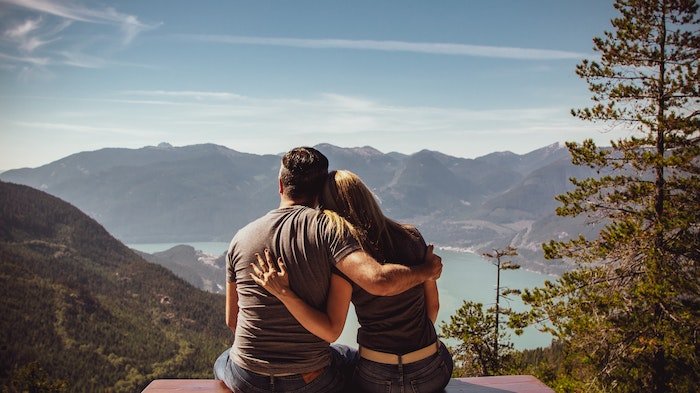 For someone in the depths of alcohol or drug addiction, it can be difficult to admit that they need help.
If you are concerned that a loved one may be suffering, it's important to approach them without coming across as intrusive.
This is because they are likely to become defensive and as a result will not reach out for the help that they need, instead becoming more isolated.
It is therefore recommended to refer your loved one to an addiction specialist in Camden Town, who can use specially-designed techniques, such as those below, to determine the level of treatment that they need.
These psychiatric assessments allow your psychiatrist and rehab specialists to create a person-centred care plan that is specialised to address your specific needs.
CAGE Questionnaire
One such technique used in rehab in Camden is the CAGE questionnaire.
This consists of a series of questions which aim to identify whether an individual has developed an alcohol or drug dependency.
These questions are:
Have you ever felt that you should cut down on your alcohol or drug intake?
Have you ever become annoyed after criticism of your alcohol or drug habits?
Do you ever feel guilty about your substance use disorder?
Have you ever used drugs or alcohol as a morning eye-opener to steady your nerves or relieve a hangover?
Answering yes to two or more of these questions is considered to be clinically significant and, as a result, a medical professional may refer the individual to addiction treatment services in Camden.
There are many assessments that can be used for diagnosing addiction, including the ASAM (American Society of Addiction Medicine) Criteria and Dimensions, the AUDIT (Alcohol Use Disorders Identification Test) and the Diagnostic and Statistical Manual of Mental Disorders, 5th Edition (DSM-5).
To discuss your options for drug and alcohol rehab in Camden, please contact us today on 0800 088 66 86
What Is Rehab in Camden?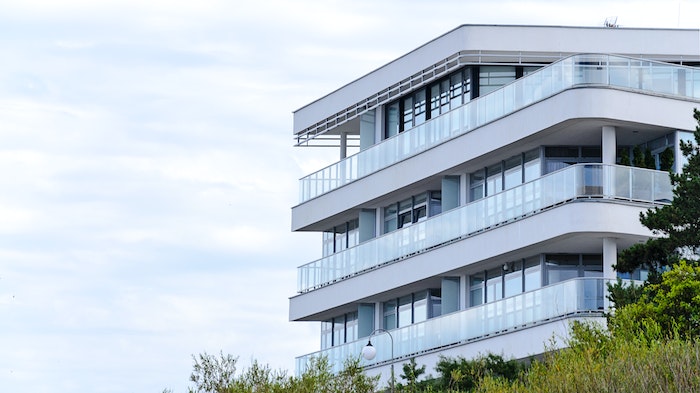 Rehabilitation or rehab in Camden is the process that those suffering from drug or alcohol addiction will go through to help them recover and maintain sobriety.
Those entering rehab will be provided with expert medical help to lead them through detox, withdrawal symptoms, and various therapies.
This allows individuals to uncover the reasons behind their addiction, identify triggers, and put plans in place to prevent future relapse.
Individuals will therefore leave rehab in Camden with the knowledge that they can lead a fulfilling life without the consumption of drugs or alcohol.
What Are the Treatment Options for Drug and Alcohol Rehab in Camden?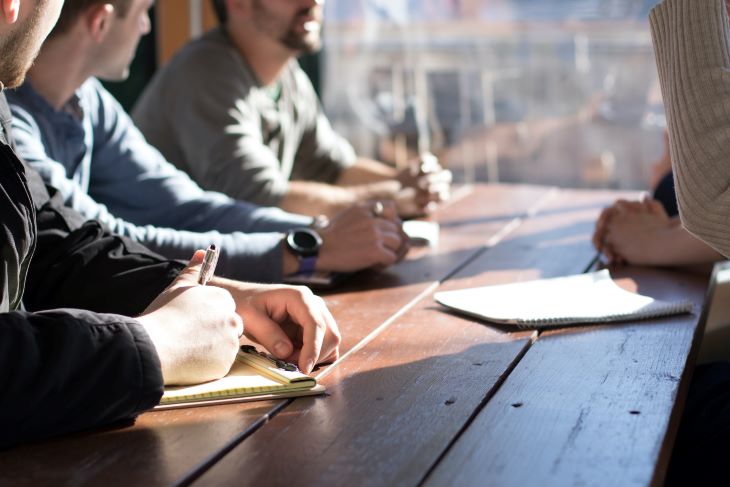 There are several types of rehabilitation in Camden available depending on your or your loved one's needs, current living circumstances, and budget.
For instance, you can choose to attend a full residential rehab in Camden, or you may decide that an outpatient programme is better suited to your needs.
Outpatient vs Inpatient Treatment in Camden
Also known as day rehab, outpatient treatment for alcohol or drug addiction is where an individual visits a rehab centre during the day, but returns home at night.
This is ideal for those who feel that maintaining their regular routine, including work, education, or being surrounded by family, would benefit them on their journey to recovery.
It is also a cheaper option for those who may be worried about the financial cost of rehab treatment.
In contrast, during inpatient addiction treatment in Camden, you or your loved one will reside in a residential rehabilitation centre for the entirety of your treatment.
Individuals will benefit from round-the-clock professional care and support from those going through their own recovery journey. This will not only help them through the detox phase but can also help them to manage any cravings or triggers that they may encounter in their daily life.
Residential rehab centres are often located within picturesque grounds, with luxurious facilities and comfortable private quarters for each resident.
The most common complexity factors for those entering rehab in Camden are housing problems.
Inpatient rehab in Camden, therefore, gives those who may be struggling with recovery at home a break away from an environment which may be triggering.
They, therefore, have plenty of time to reflect and focus on their own recovery.
Although residential rehab costs significantly more than outpatient programmes, it is a worthwhile investment for the long-term health benefits that you or your loved one will gain from the process.
Inpatient rehabilitation treatment has been shown to be successful in Camden, with 20% of those seeking treatment for a drug addiction completing successfully, which is 5% above the national average.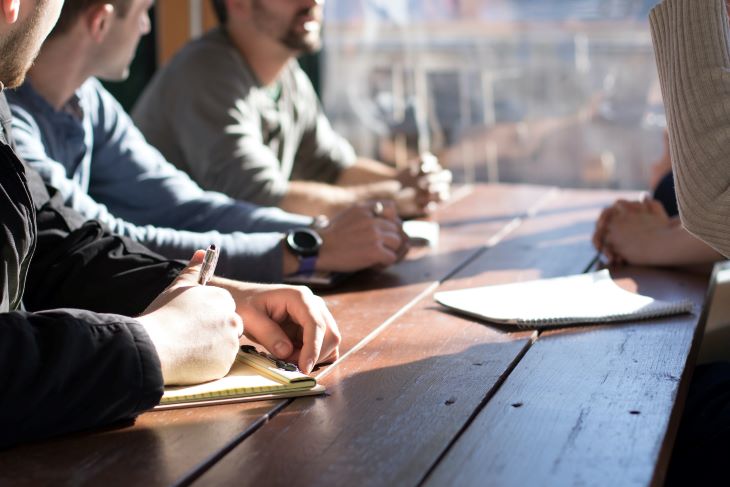 Private vs. NHS Treatment in Camden
The NHS funds some drug and alcohol addiction treatment services which are available for free in Camden, such as the Integrated Camden Alcohol Service.
NHS treatment is typically outpatient-based and programmes are designed to help patients go through detox at home.
They also provide various group therapies and support groups to aid individuals through recovery.
This is a popular way of getting treatment, with 7 out of every 10 patients being seen in specialist clinical services delivered by Camden and Islington NHS Foundation Trust.
Many free and NHS-run recovery services operate near Camden, including:
1. Open-Minded (CAMHS)
Address: Tavistock Centre, 120 Belsize Lane, London, NW3 5BA
Telephone: 020 8938 2241
Website: https://tavistockandportman.nhs.uk/care-and-treatment/our-clinical-services/camden-camhs-open-minded/
2. The Hive
Address: The Hive, 18 Harben Parade, Finchley Road, London, NW3 6JP
Telephone: 020 3198 0520
Website: https://www.catch-22.org.uk/services/the-hive/
3. Better Lives
Address: 99-101 Seven Sisters Road, Finsbury Park, London, N7 7QP
Telephone: 020 3317 6099
Website: https://www.candi.nhs.uk/our-services/better-lives-islingtons-drug-and-alcohol-service
4. South Camden Drug Service
Address: The Margarete Centre, 108 Hampstead Road, London, NW1 2LS
Telephone: 020 3317 6000
Website: https://www.candi.nhs.uk/services/south-camden-drug-service
You can reach out to a number of remote services, such as the National Institute for Health and Care Excellence (NICE), Turning Point, We Are With You, Change Grow Live and the National Association for Children of Alcoholics.
There are also a number of widely available helplines, including Mind UK, YoungMinds, Rethink Mental Illness, Samaritans and Papyrus.
If you are suffering from too many temptations and triggers in your home life, you may also be able to gain temporary residence in a sober living house.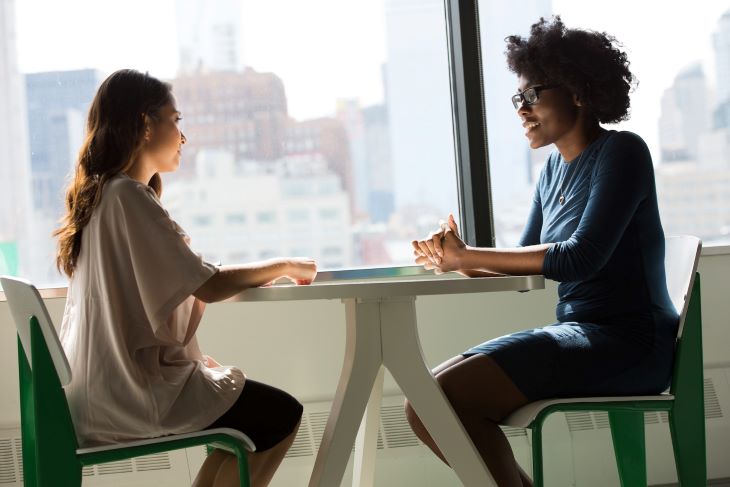 Depending on the severity of your addiction, you may be referred for inpatient detoxification if necessary.
However, free NHS services have limited government funding. There are also limited spaces for residential rehab in Camden, meaning that waiting lists are long.
This is not ideal for those who need immediate care.
There are a number of charities in Camden that are able to fund rehabilitation, although the limited number of beds in residential rehab means that this is likely to be an outpatient service.
In comparison, private treatment facilities in Camden typically have shorter waiting lists, so individuals whose health may be at risk have access to treatment much more quickly.
Here, they will receive inpatient care, with a full residential stay for however long is needed to support individuals on their first steps to recovery.
To discuss your options for drug and alcohol rehab in Camden, please contact us today on 0800 088 66 86
What Happens During Residential Drug & Alcohol Rehab Treatment?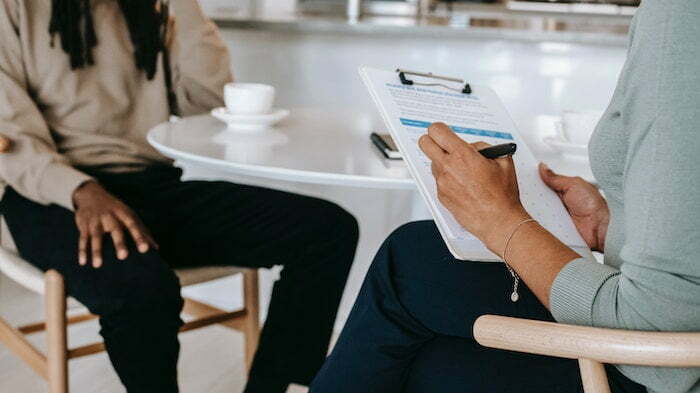 If you have decided that inpatient rehab in Camden Town is the most beneficial form of care for you or your loved one, you may be wondering what the process entails.
The thought of moving away from friends and family may initially seem daunting.
However, the most important thing to know about residential rehab is that patients receive the best quality care, with medical, psychological, and emotional support on hand at all times to facilitate their recovery.
Admissions Into Residential Rehabilitation in Camden
One of the advantages of choosing private inpatient rehab in Camden over free treatment is the speed at which individuals are admitted.
When applying for free treatment, you will first have to undergo a GP assessment, where they will typically refer you to an outpatient centre.
The referral process can take a few weeks, which can be tedious, especially for those at risk of health complications as a result of drug or alcohol addiction.
The process of applying for private addiction treatment moves much more quickly, with admissions typically being made within the first 24 hours of a phone call.
Once admitted, you or your loved one will be shown to your private en suite room, before undergoing an assessment with our medical professionals to determine the best course of treatment for you.
Medical Alcohol and Drug Detox in Camden
Once admitted, the first process that most individuals entering rehab in Camden will undergo is detox.
Medically-assisted detox or detoxification helps an individual to break their physical dependence on drugs or alcohol.
This is often key in overcoming those substances that cause physical dependence, such as alcohol, heroin, ketamine and benzodiazepines.
However, if you are suffering from cocaine dependence, crack cocaine addiction, ecstasy addiction, cannabis use disorder or behavioural addictions (i.e gambling addiction), you will not require a detox.
Taking place over a period of 7 to 10 days, detox gives the body a chance to get rid of any substances that may be present.
For those with harmful levels of drugs or alcohol in the bloodstream, this process is typically controlled by medication.
For example, those withdrawing from alcohol may be prescribed Chlordiazepoxide, which is more commonly known as Librium.
Other medications which may be prescribed include:
Phenobarbital
Oxazepam (Serax)
Lorazepam (Ativan)
This gives the body the chance to adjust to the withdrawal process, which reduces the effects of symptoms that can be unpleasant and dangerous if not supervised by medical experts.
These symptoms may include:
Nausea and vomiting
Insomnia
Uncontrollable shaking
Sweating
Loss of appetite
Restlessness
Irritability
Depression and anxiety
Therapies for Alcohol & Drug Addiction in Camden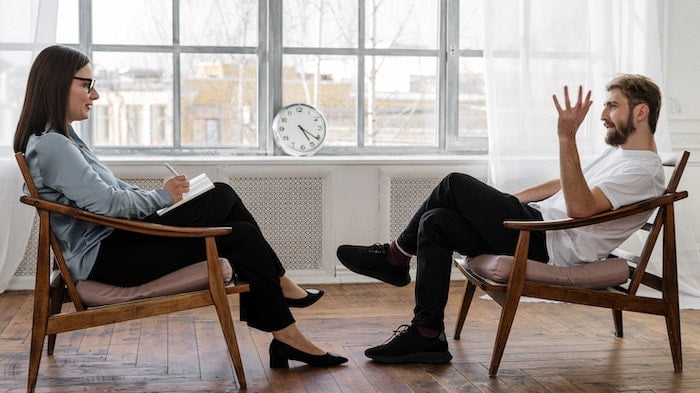 After the physical dependency on alcohol or drugs has been broken, the next step is for individuals to address the underlying psychological issues which may have led to their substance misuse.
Depending on the needs of an individual, there are a variety of different types of talking therapies and psychiatric treatments that a rehab in Camden may use.
Here are some of the most commonly used therapies:
1. Cognitive Behavioural Therapy (CBT)
Cognitive Behavioural Therapy is a talking therapy often used to treat anxiety and depression as well as addiction in Camden.
Aiming to change negative thought patterns that lead to destructive behaviour such as substance abuse, therapists will help individuals to break their thoughts down into smaller, more manageable chunks.
This helps them to feel less overwhelmed by their problems, allowing them to face the issues head-on.
Together, they will then come up with solutions for tackling real-world problems, so that they can deal with them more positively.
2. Dialectical Behavioural Therapy (DBT)
Based upon CBT, Dialectical Behavioural Therapy is another type of talking therapy which addresses an individual's intense emotions.
Along with understanding their negative feelings, individuals will learn to accept themselves too.
This will allow them to move on, progress in their recovery, and maintain sobriety in the long term.
3. Twelve-Step Facilitation Therapy
Twelve-step facilitation is based on the programmes for recovery implemented by Alcoholics Anonymous (AA).
This type of therapy encourages community participation and asks individuals to accept their addiction, ask for help from a higher power, and seek forgiveness for any harm that their addiction may have caused.
The twelve steps that individuals will work through are:
Acceptance of their addiction
Putting trust in a higher power to help
Achieving liberation through asking for help
Understanding themselves by taking a moral inventory
Openly admitting mistakes that they've made
Feeling ready to heal these mistakes by accepting help
Asking the higher power to remove your shortcomings to allow room for growth
Reflecting on the harm that they may have caused to others
Making amends and seeking forgiveness
Continuing to admit their shortcomings
Forging a connection with the higher power for further help
Continuing to learn whilst also helping others
4. Holistic Therapy
Holistic therapy refers to a group of complementary therapies that are aimed at improving the overall health and wellness of individuals who enter rehab in Camden.
Depending on the interests of the individual and the facilities of the rehab centre, this may be achieved through:
Equine therapy
Drama therapy
Outdoor and adventure therapy
Taking part in one or more of these therapies gives individuals a focus, which is key for showing that happiness can be found outside of substance abuse.
Many more forms of therapy exist for use in addiction recovery, including:
To discuss your options for drug and alcohol rehab in Camden, please contact us today on 0800 088 66 86
What Post-Rehab Steps Will I Be Asked to Commit To?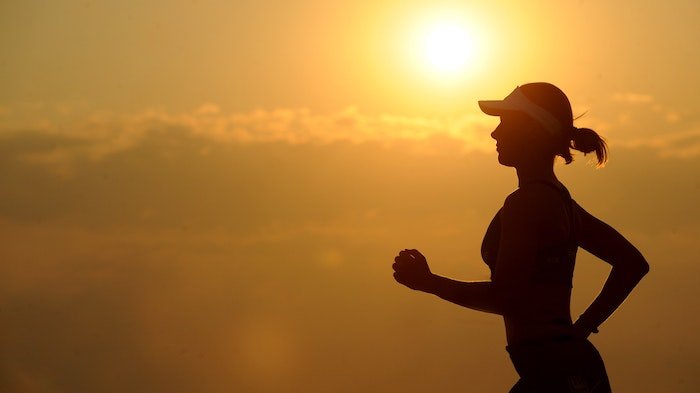 When leaving rehab in Camden after successfully completing a treatment programme, it's important to understand that the recovery process does not stop here.
Studies show that up to 85% of people relapse within the first year of leaving rehab.
Therefore, to help you or your loved one maintain their sobriety in the long term, it's crucial to adhere to the post-rehabilitation steps put into place to help keep you on the right track.
Aftercare Plan
Insufficient aftercare plans are one of the main causes of relapse for those who have previously entered rehab in Camden and across the country.
To avoid this, an individual leaving rehab should be provided with some relapse prevention techniques which they can use on a daily basis to maintain their sobriety.
For example, medical professionals should advise individuals on ways to maintain their self-care, including exercising regularly, consuming a balanced diet, and maintaining a regular sleep pattern.
This is because drug and alcohol withdrawal symptoms such as fatigue can trigger a relapse. However, implementing self-care can minimise these triggers, hence decreasing the likelihood of relapse.
SMART Recovery
Self-Management And Recovery Training, or SMART, is a tool which is commonly integrated into aftercare plans for those leaving rehab in Camden Town.
The 4-point plan provides motivation to encourage individuals to keep making good choices when it comes to their recovery and includes techniques to help:
Maintain motivation
Cope with cravings and urges
Manage behaviours and emotions
Lead a healthy and balanced lifestyle
The HALT Technique
Another tool that may be included in a relapse prevention plan is the HALT technique.
This is a mindfulness technique which encourages individuals to listen to their bodies when they begin to experience cravings.
Instead, they are encouraged to judge whether they are:
Hungry
Angry
Lonely
Tired
Rather than reaching for alcohol or drugs to mask these cravings, the HALT technique, therefore, encourages individuals to nourish their bodies with what they really need.
Addiction Support Groups
Support groups are a highly effective form of aftercare, as they allow individuals to receive ongoing support outside of rehabilitation.
Groups are free, and confidential and provide a safe space for participants to share their struggles and achievements as they continue with their recovery.
Here are three of the most popular support groups for those struggling with alcohol or drug addiction in Camden:
Al-Anon Family Group Meetings and Alateen are also widely available, offering support to the families of addiction sufferers and to adolescents respectively.
Individual Counselling
Along with attending support groups, rehabs in Camden may refer patients for individual counselling as part of their aftercare plan.
This is a popular type of treatment for those leaving drug and alcohol rehab, as they are able to support individuals as they make the transition from a residential facility back into society.
Addiction counsellors guide ongoing recovery by offering patients a safe space in which to confide their worries, as well as providing coping mechanisms to help them maintain their sobriety throughout difficult periods of their life.
Depending on the expertise of the councillor and the needs of the patient, individual counselling sessions may consist of a wide range of therapies and approaches to treatment, from CBT to mindfulness.
To discuss your options for drug and alcohol rehab in Camden, please contact us today on 0800 088 66 86
Rehab for Alcohol Addiction in Camden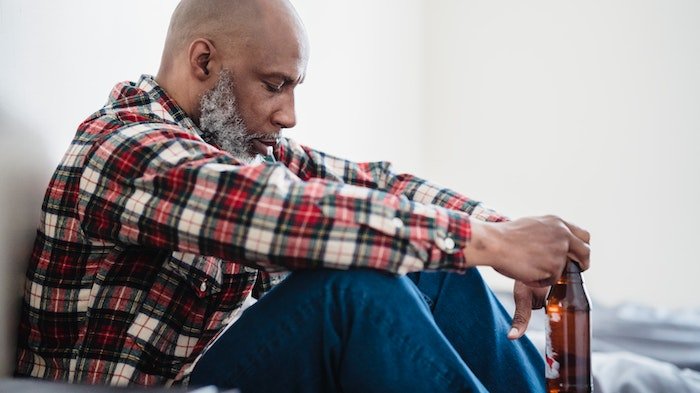 Regular and excessive consumption of alcohol can lead to individuals becoming physically dependent on the substance.
For instance, those addicted to alcohol will experience intense cravings, an ability to stop drinking, and an increased tolerance to alcohol.
They will also experience withdrawal symptoms if they attempt to stop drinking, which can range from nausea and fatigue to seizures.
Alcohol withdrawal syndrome can be both arduous and dangerous, so a wide range of medications are often used to alleviate these impacts.
After undergoing detox from alcohol, rehab for alcohol addiction in Camden will engage you with a wide range of addiction treatments and therapies in order to tackle the psychological causes of addiction.
Rehab for Heroin Addiction in Camden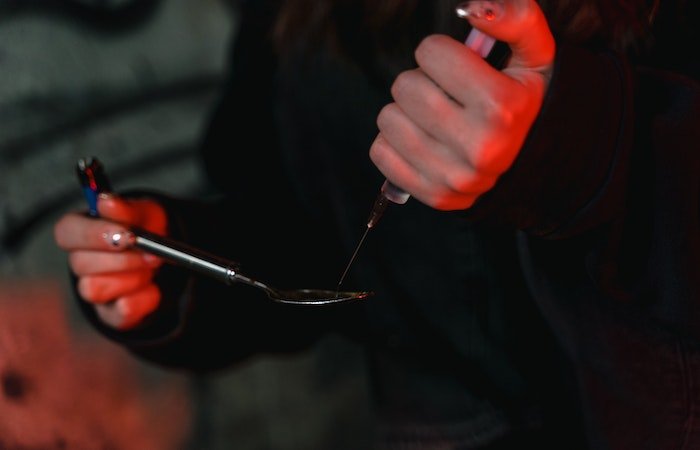 Heroin is an opiate and is one of the most addictive and dangerous drugs.
Some of the short-term side effects of heroin include nausea, severe itching, and clouded mental functioning.
The long-term effects are even more serious, including:
Collapsed veins
Lung complications such as pneumonia
Liver and kidney disease
Infection of the heart lining
Hypoxia, which leads to permanent brain damage
Heroin is a drug that individuals can become physically addicted to, meaning that they experience withdrawal symptoms when attempting to stop using the drug.
Heroin withdrawal symptoms can be highly dangerous and may result in death if not properly monitored at a rehab facility in Camden, as would detox from most opioid use disorders.
After undergoing a heroin detox with prescription drugs such as Benzodiazepine and buprenorphine to reduce withdrawal symptoms, individuals will enter therapy to understand and unpack their psychological need to use the drug.
Rehab for Cocaine Addiction in Camden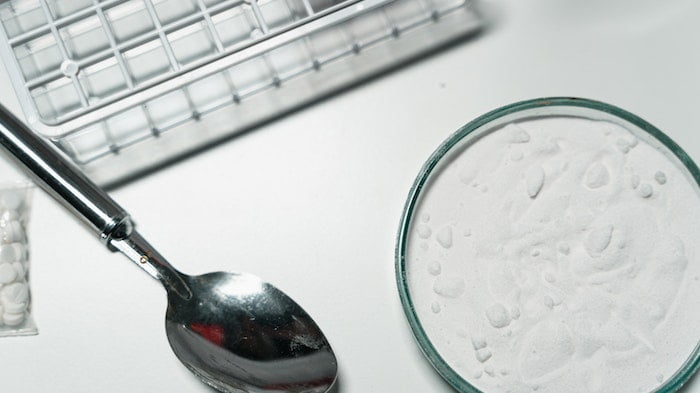 When an individual enters rehab for cocaine addiction, they will not undergo a medical detox.
This is because cocaine is not physically addictive and there is therefore no physical dependence to be broken.
Unlike alcohol and heroin, individuals will not experience physical withdrawal, although cocaine does have psychological withdrawal symptoms.
This is because the more cocaine an individual uses, the greater their tolerance will be, meaning that they will need to consume more to experience the same pleasurable effects.
If they attempt to stop using completely, dopamine levels will drop significantly, causing symptoms such as depression and anxiety.
Entering rehab for cocaine addiction is therefore beneficial to help control these emotional withdrawal symptoms which may lead to an individual relapsing.
Treatment for cocaine addiction in Camden typically involves Cognitive Behavioural Therapy (CBT), to help remove an individual's mental dependence on cocaine.
It does this by helping patients to recognise their triggers for cocaine use, therefore allowing them to manage their reaction to these triggers when they begin to experience cravings.
To discuss your options for drug and alcohol rehab in Camden, please contact us today on 0800 088 66 86.
Rehab for Cannabis Addiction in Camden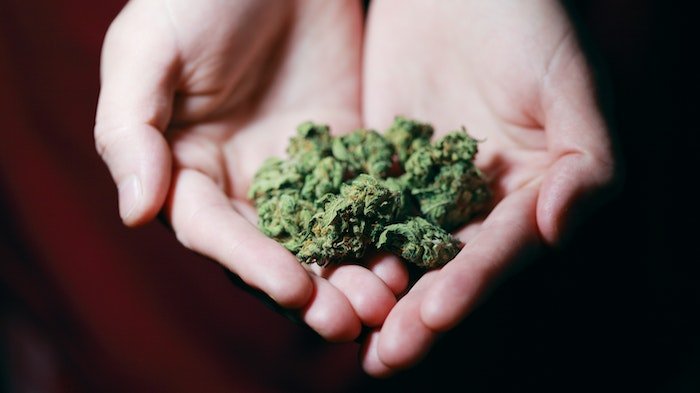 Another drug which is not physically addictive, yet can cause negative psychological side effects, is cannabis.
Also known as weed, cannabis typically helps users to relax by releasing a compound called THC, which triggers feelings of pleasure in the brain.
However, like many other addictive substances, it can cause paranoia, anxiety, and depression, which worsens as an individual attempt to withdraw from cannabis cold turkey.
Treatments at rehab in Camden for cannabis addiction will involve therapies that address the issues underlying an individual's need to use cannabis.
FAQs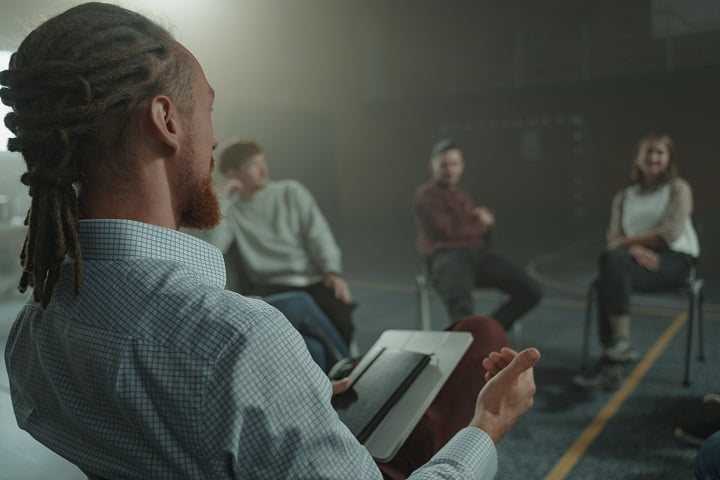 How Can I Get My Loved One into Rehab in Camden?
When it comes to drug and alcohol addiction, admitting that you need help is often a difficult first step. Therefore, if you feel that a loved one should enter a residential rehab facility in Camden, you may find intervention beneficial.
Interventions are facilitated by professionals trained in this approach and aim to give friends or family members the chance to encourage their loved one to seek treatment.
Confronting a loved one can be an emotional process for both parties, so using the services of a professional interventionist ensures that communication is positive and leads to an outcome which is beneficial for all.
Many professionals use the Community Reinforcement and Family Training, or CRAFT, approach to intervention.
The goals of this approach include:
Encouraging a loved one to accept their addiction and seek treatment
Reducing the use of the substance
Actively trying to implement lifestyle changes with family and friends
This approach, therefore, helps those struggling with drug or alcohol addiction to improve relationships with their loved ones and is highly effective in encouraging them to enter rehab in Camden.
How Long is Rehab in Camden?
The length of stay in a rehab facility varies based on the individual's needs, treatment plan, and the severity of their drug or alcohol addiction.
A medically-supervised detox takes 7 to 10 days, although patients undergoing inpatient rehab in Camden typically stay from 4 to 12 weeks.
However, research has shown that those who undergo extended addiction treatment programmes are more successful in terms of long-term sobriety, with success rates of 84%.
This means that you or your loved one could spend 12 months or more recovering in rehab in Camden if you feel that this would be beneficial.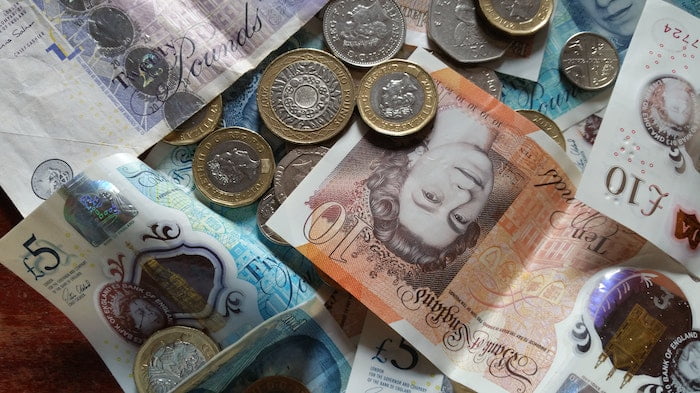 How Much Does Alcohol and Drug Rehab in Camden Cost?
Generally, inpatient rehab treatment in Camden can cost anywhere from £1000 to £10,000 a week.
This may seem expensive, but this price covers everything from accommodation and facilities to the detox process and medication. It should therefore be seen as an investment in your recovery and long-term health.
The cost can also vary depending on the rehab location and the facilities that they have.
If you feel that you may struggle to pay for addiction treatment, many health insurance companies do cover residential rehabilitation treatment, such as BUPA and Aviva.
However, check the wording of your policy before applying for rehab in Camden to ensure that your claim will be covered.
You may be able to obtain funding through the NHS for your treatment.
However, it can take a long time to secure your funding and many claims are unsuccessful, which could have an impact on your or your loved one's recovery.
What If I Have a Mental Health Condition Alongside Drug or Alcohol Addiction?
38% of those entering rehab in Camden were also receiving treatment for a mental health condition alongside a drug or alcohol addiction.
This is 17% higher than the England national average.
Rehabs in Camden, therefore, have professionals who are specially trained in dual diagnosis, which is the presence of mental health conditions alongside drug and alcohol addiction.
Some of the most common conditions associated with substance abuse include:
Individuals entering rehab often misuse harmful substances to cope with one or more of these conditions.
In order to provide an effective and personalised treatment plan, rehabilitation staff will assess the underlying condition before making any recommendations.
You can also get free mental health support from organisations like Mind UK, Young Minds, Rethink Mental Illness, Samaritans and Papyrus.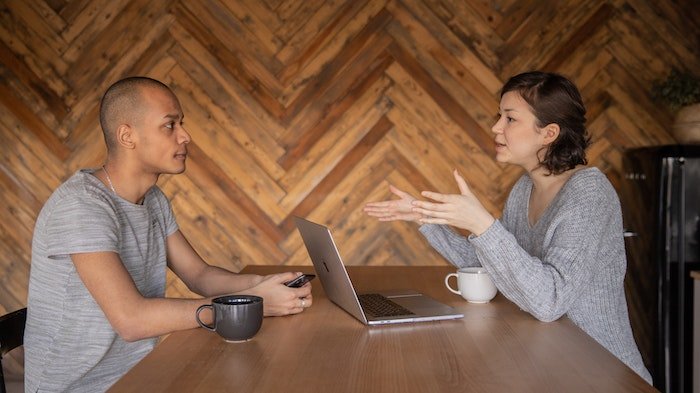 Does Drug and Alcohol Rehab Treatment in Camden Remain Confidential?
It is common for individuals entering rehab in Camden to worry that the process will impact any future opportunities that may arise.
Although NHS referrals will remain on your medical records, it's important to know that these cannot be accessed by employers.
If you choose to enter private residential rehabilitation, this will not be recorded on your medical records and will remain completely confidential.
What Should I Take with Me to Inpatient Rehab in Camden?
Although every facility in Camden has its own rules regarding what is allowed in a treatment centre, the items we'd recommend bringing for all individuals are:
Comfortable clothes, including workout gear
Nightwear
Toiletries
Prescription medications, should be cleared by medical staff before admittance
Technology, though laptops and mobile phones may not be permitted in some centres
Photos of your loved ones
Items which are typically prohibited include:
Toiletries which are not sealed
Alcohol and drugs
Sharp objects or weapons
Aerosols
Non-prescribed medication
Get Help Today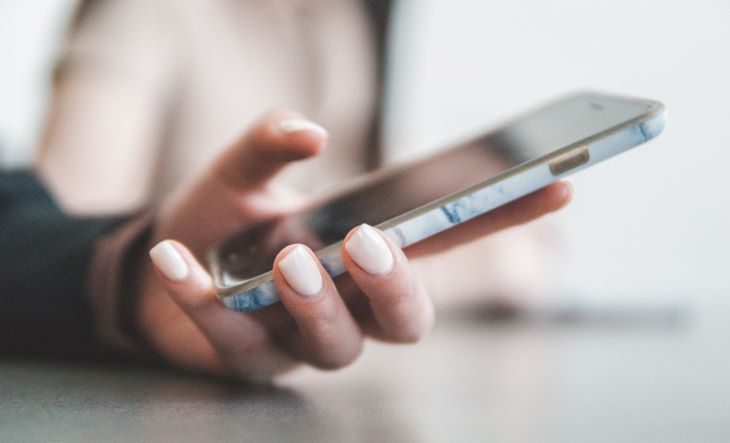 To discuss your options for drug and alcohol rehab in Camden, please contact us today on 0800 088 66 86.
Many of our team members have had personal experience with addiction problems, so the advice we give will often be influenced by personal experience as well as knowledge of what is available in regard to treatment.
Every rehab in England and Wales that we work with is vetted by the Care Quality Commission.
Get help for addiction across London, including in Croydon, Ealing, Newham, Bradford, Brent, Bromley, Enfield, Wandsworth, Lambeth, Tower Hamlets, Redbridge, Southwark, Hillingdon, Lewisham, Greenwich, Hounslow, Waltham Forest, Haringey, Havering, Harrow, Hackney, Bexley, Islington, Sutton, Westminster, Richmond, Kingston, Kensington, Chelsea and many more.
Together, we can beat addiction.