Private Drug Rehab
At Rehab Recovery, we work with a wide range of addiction specialists both in the UK and abroad.
If you are facing a behavioural or substance addiction, we want to help.
If you have been struggling with addiction and searching for professional support, private rehabilitation could be the answer to your problems.
With bespoke services and luxury facilities on offer, private rehab can help you to overcome all dependencies safely.
Private drug rehab isn't a one-size-fits-all approach -at Rehab Recovery, we take into consideration things such as the severity of your addiction and the likelihood of relapse before suggesting certain types of treatment.
It is also important to get your family onboard, if possible, as they can act as your support network during this challenging time.
Why Should I Opt For Private Drug Rehab?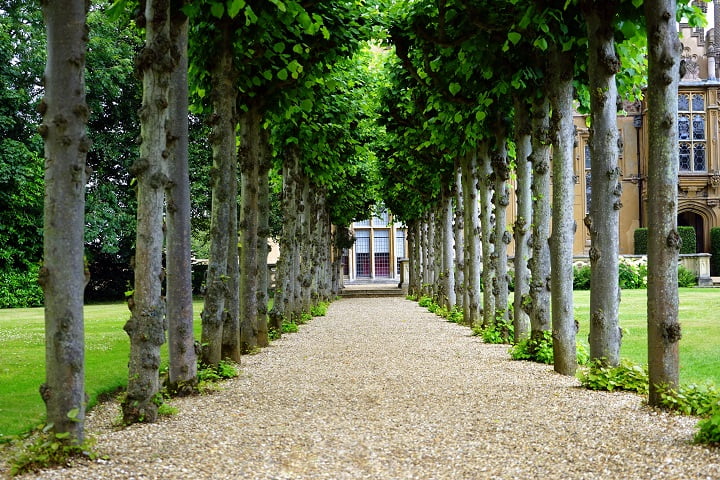 Whilst you may have never considered private rehab due to misconceptions about the price and the kinds of people who attend.
Thankfully, today it is far more accessible than you may realise.
Private rehab, also known as residential rehab or inpatient rehab, has helped transform the lives of many people.
It is a specialist facility that focuses entirely on treating addictive illnesses such as substance use disorder.
Private rehab is typically funded by the patient, either directly or through private health insurance.
There is also a wide array of benefits associated with private rehab such as:
Privacy and tranquillity away from the stresses of everyday life
A personalised treatment programme tailored to your needs
Access to nutritious meals provided by a caterer
Access to laundry services to allow you to focus entirely on recovery
Support for your family through therapy sessions
Workshops to help you succeed in life outside of treatment
Luxury facilities in many clinics such as hot tubs, saunas, and swimming pools
Continued high-quality aftercare and relapse prevention support for up to 12 months
Treatment for dual diagnosis and co-occurring disorders
Inpatient And Outpatient Rehab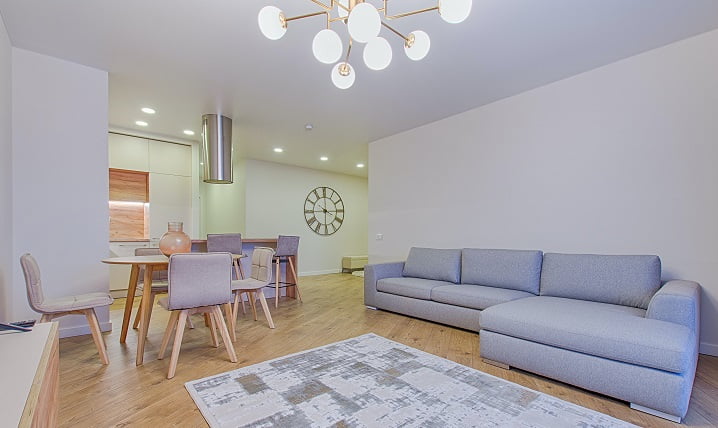 If you cannot commit to an inpatient programme or you are facing a mild addiction, staff will recommend you begin outpatient treatment.
This form of treatment involves you living at home and commuting to a chosen clinic to partake in daily sessions.
Whilst this form of treatment is far more flexible than inpatient treatment, it is less intensive meaning the risk of relapsing is higher.
For some people, the home environment is a safe space away from the triggers of their addiction, but for others it is a negative environment that causes them to abuse substances further.
Whatever your circumstances, we understand.
All we ask is that you call our dedicated helpline team on 0800 088 66 86 to begin your pre-admission assessment.
During this assessment, staff will ask questions relating to your addiction to help narrow down the options for treatment and to source the best facility possible.
Once you have decided upon a clinic, we can set an admission date meaning no long waitlists or months without contact before you begin rehab.
When Should I Consider Attending Rehab?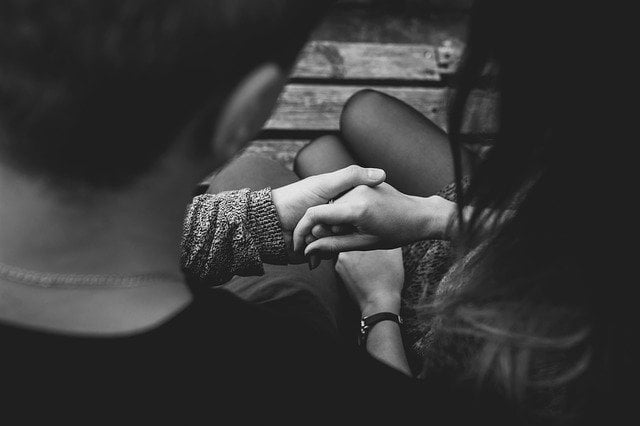 Recognising the signs of addiction in yourself or a loved one can be difficult.
You may believe you have a hold of your usage and can stop any time you want to.
However, continuing to abuse drugs or alcohol can have many negative consequences on your physical and mental health.
It can also have devastating effects on those around you, as well as in every aspect of your life from your home to your career.
Take a look at the list below, do you recognise these signs and symptoms?
You consider taking drugs or drinking alcohol to be the highlight of your day
You lie about your consumption so those around you don't know how much you use
You begin to feel physically unwell if you cannot consume drugs or alcohol
You've attempted to quit in the past but struggled
You have found yourself in legal trouble or facing financial issues as a result of your consumption
You hide paraphernalia around your home, in your car, or at work in case it's possible to consume there
You understand the consequences but still cannot stop using drugs or alcohol
If so, we urge you to seek help through private drug rehab.
Whilst it can feel like a huge step to take, it is for the best.
At Rehab Recovery, we often say that the first step is the hardest.
But once you take it, you will have a wealth of support and advice available to help you along your recovery journey.
Private Rehab For Alcohol Addiction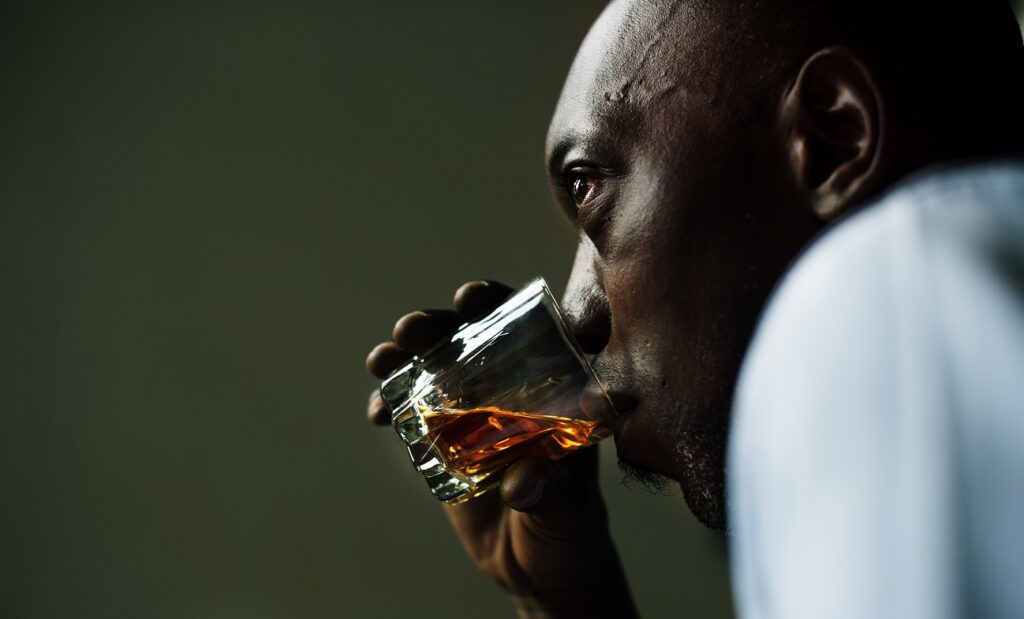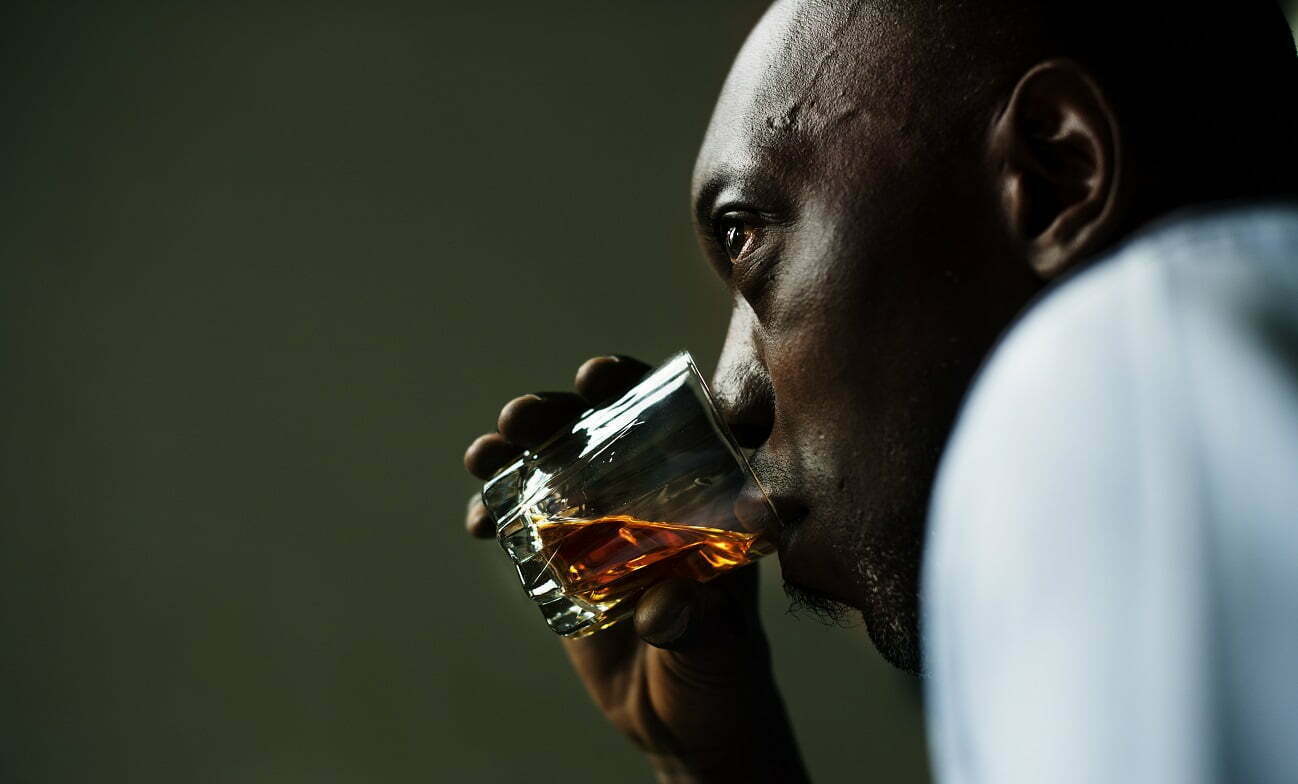 Alcohol addiction is a condition characterised by excess drinking.
The reasons for developing an alcohol use disorder depend on many things such as environment and genetics.
When you drink alcohol in excess, your body becomes very dependent on it and therefore requires it in order to get through the day.
Whilst many people enjoy a drink on certain occasions such as a birthday celebration, alcohol use can quickly spiral into a severe addiction.
At Rehab Recovery, we know that without the right kind of help, alcohol use disorder can present a wide range of irreversible and even fatal problems.
If you are facing issues with alcohol, you do not have to face them alone.
At an alcohol rehab facility, you can work on safely detoxing before moving on to psychological healing.
Admissions And Detox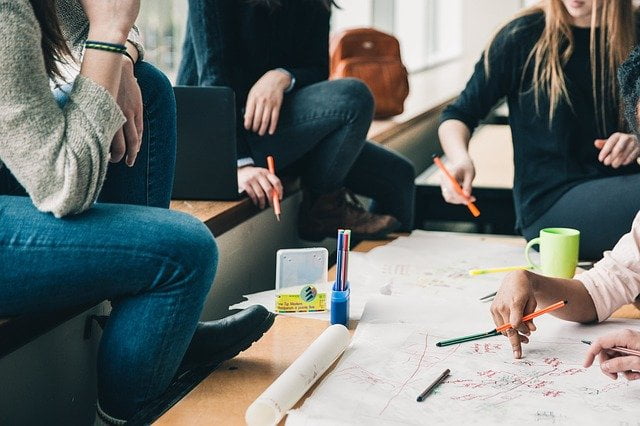 Before your treatment programme commences, you will be assessed according to multiple criteria such as the AUDIT and CAGE questionnaire.
These help practitioners to effectively diagnose patients and create personalised treatment programmes.
Detoxing from alcohol is usually the first step in the rehab process.
This allows you to safely reduce the alcohol content in your body in a supportive environment.
Attempting to do this at home can often aggravate your issues further and is not recommended by Rehab Recovery.
Outpatient treatment is also a possibility for alcohol use disorder, depending on the severity of your usage.
If you are ready to begin alcohol addiction treatment, reach out to us today to begin.
Private Rehab For Drug Addiction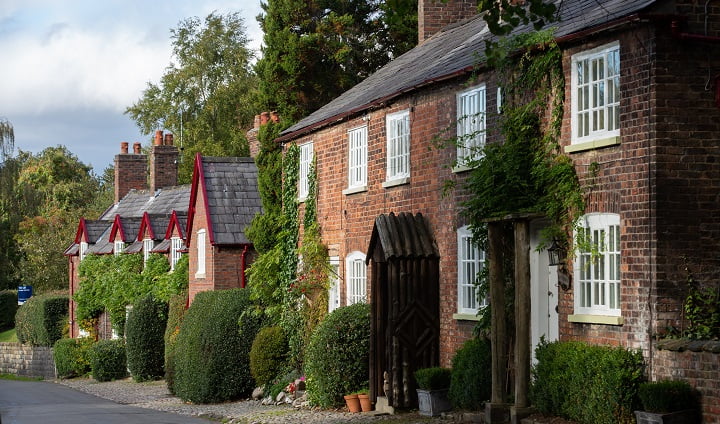 Substance addiction is characterised by excessive consumption of legal or illegal drugs, so much so that you develop both a physical and psychological dependence.
No matter what drug you are addicted to, prolonged use can cause problems to arise.
Some of the most common drug addictions are to substances such as cocaine, heroin, cannabis, and prescription medication such as tramadol or oxycodone.
Sadly, there is no cure for addiction which means that rehab won't be a quick fix.
Recovery is a journey and rehabilitation programmes help you to manage your addiction for life.
By opting for private drug rehab, you can benefit from state-of-the-art treatments and evidence-based methods proven to result in positive change.
Like alcohol use disorder, most drug treatment programmes begin with a medically supervised detox.
Whilst this can be challenging, you can get through it.
By opting for private drug rehab, staff can prescribe medication to ease any unpleasant withdrawal symptoms.
After this, you can begin both individual and group therapy sessions.
Paying For Private Rehab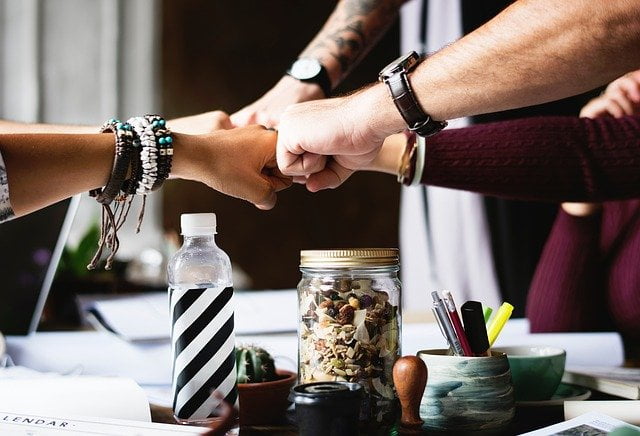 Rehab clinics in the UK vary in price according to what addictions they treat and the kinds of facilities on offer.
Whilst some luxury clinics charge up to £100,000 for a month-long stay, most private clinics are often priced between £4,000 and £20,000.
For a more accurate estimation, we recommend getting in touch with our team.
Once we understand more about your addiction, we will be able to source programmes within your budget.
Whilst most people tend to self-fund their rehab programmes or ask friends and family for help, you may be able to receive funding through your health insurance provider.
This is subject to the terms of your policy, but more and more rehab facilities in the UK are beginning to accept full funding from the likes of BUPA, AXA, and Zurich.
What's The Difference Between NHS Treatment And Private Drug Rehab?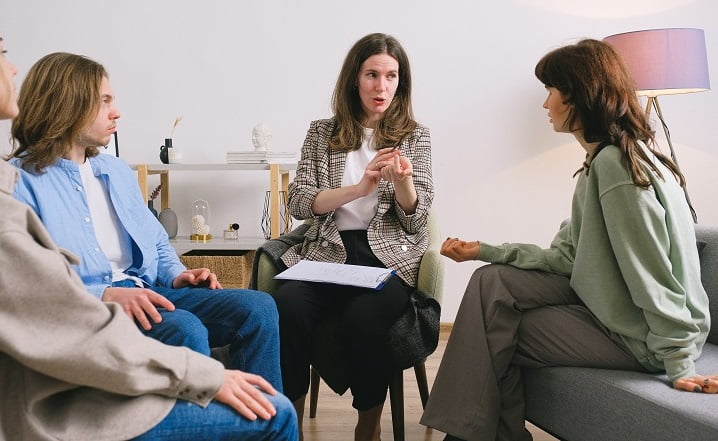 NHS treatment is free, though this doesn't automatically make it the best choice for drug addiction treatment.
Usually, NHS treatment involves long waitlists and a lack of support for those with a dual diagnosis.
This essentially means that without the right support for mental health, patients are facing an increased risk of relapsing which can be dangerous.
Whilst NHS can be beneficial for those with mild substance issues, it often fails to secure patients' places within residential facilities.
In order to attempt to secure inpatient rehab, patients are required to apply to their council for funding and show proof of the application.
Not only does this take a long time, but it can also be a very anxiety-inducing experience for someone suffering from severe addiction.
It is for these reasons and more that we advise people to consider private rehab.
Admission is immediate and there is no need to apply for funding applications or otherwise show proof.
Start Your Private Rehab Journey Today With Rehab Recovery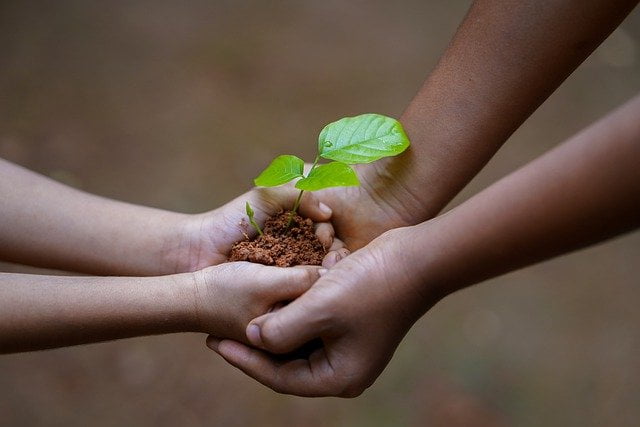 If you have been putting off seeking professional help, there is no time like today to reach out.
Our team are non-judgemental and can offer you the support you need.
Many of them have battled addiction in the past and have first-hand experience of life at a private rehab clinic.
In their own words, they can talk you through the process and how rehab can help.
To begin your recovery journey, call us today on 0800 088 66 86.
You don't have to go through any of this alone.