Drug and Alcohol Rehab in Dundee
Do you live in Dundee and don't know where to turn for alcohol or drug addiction treatment? If you don't know where to turn, the chances of making positive changes in your life are virtually non-existent.
If you wish to discover how to seek out the best possible solution to your addiction in Dundee, contact Rehab Recovery today. When you contact us, we carry out a free assessment.
This allows us to match your needs to the most suitable treatment providers in Dundee and neighbouring towns and cities.
Start your recovery journey at a drug and alcohol rehab in Dundee by calling our expert team today on 0800 088 66 86
Addiction in Dundee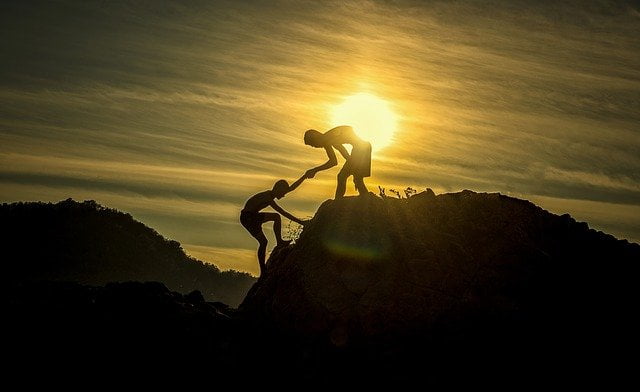 Substance use disorders (SUDs) affect the lives of many thousands of people throughout the country. 
Whether it is addiction in your own life, or in that of a loved one, no one has to look far before they connected with the struggle of substance misuse.
In recent years, Dundee has seen the greatest increase in the ratio of drug-related deaths in Scotland.
Don't wait until it's too late – get the help you need from a drug and alcohol rehab in Dundee by calling our expert team today on 0800 088 66 86
What is addiction?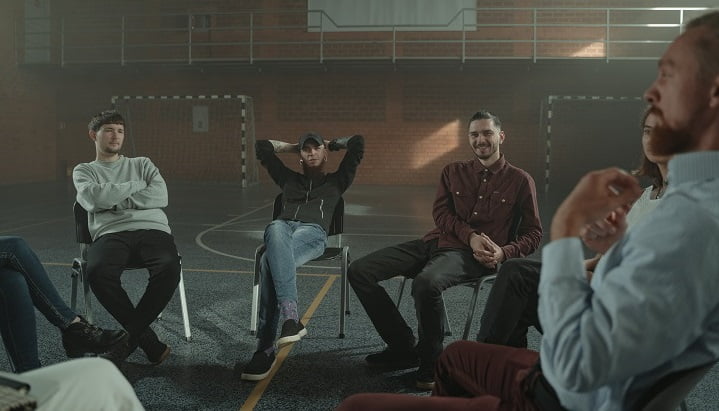 One of the most important messages that medicine tries to teach us about substance use disorders is that addiction is a chronic mental disease.  This means that addiction is not a moral fault, and it does not make some a failure or a bad person.
Addiction is primarily caused by the effects of the neurotransmitter (a chemical) called Dopamine, in the brain.  Dopamine is present in everyone's brain and it is released when we perform actions that the brain thinks are good for us, such as eating good food and getting exercise.
The effect of dopamine is to give us a desire to repeat the activity.  In most cases, this will be counterbalanced by a realisation that we are full, or tired, or the requirement of doing something else.
Addictive substances, such as alcohol or cocaine, cause a release of dopamine in the brain which is far greater than the amount released through usual, healthy activities.  This is what provides the potential for an addiction to develop.
Although this surge of dopamine may be released, most people do not become addicted because they have other influences in their lives that are strong enough to provide a counterbalance.
However, in people who do become addicted, it is most commonly found that other psychological struggles, such as depression or trauma, are also present. This is referred to as a dual diagnosis.
These same people very commonly also lack strong social and emotional support in some way, e.g. through family breakdown, or a sense of isolation.
You can read more about the disease of addiction here.
Learn more about how addiction can be overcome at a drug and alcohol rehab clinic in Dundee by calling us today on 0800 088 66 86
Can I go to rehab in Dundee if I have other mental health issues?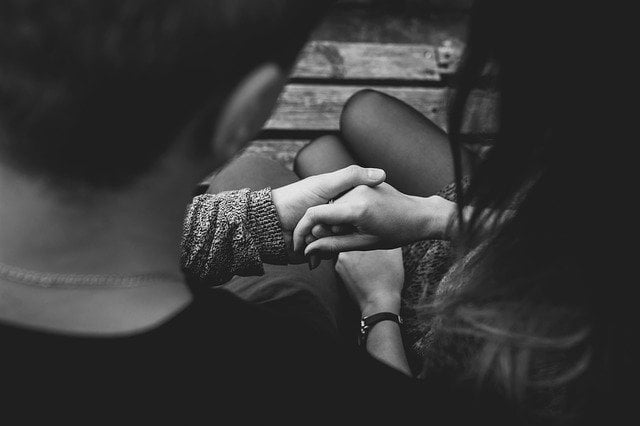 As we said above, the majority of people who struggle with substance misuse have other psychological issues present as well.  It is usual that people with substance use disorders also have other mental health struggles, such as for example, depression or anxiety.
It is intrinsic to the rehab process that these other mental health issues begin to be dealt with, in order that recovery from substance misuse can be maintained.
Get in contact with us to discuss your particular situation and we can talk about what help will be available.
Find out how an alcohol and drug rehab in Dundee will work to support your mental health by calling us today on 0800 088 66 86
Will rehab in Dundee help me to control my drinking?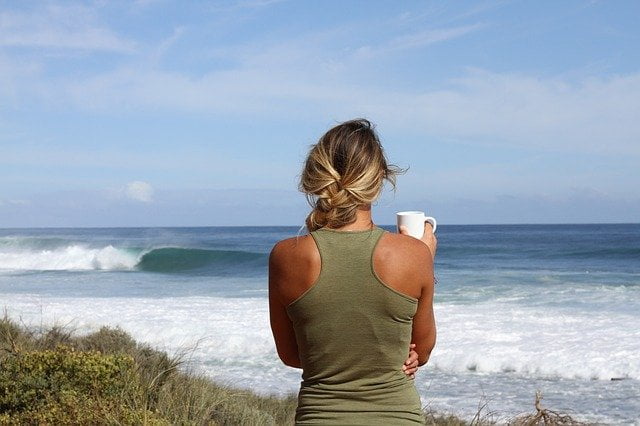 If by "control" a person means being able to drink (or use drugs) still but to a lesser degree, and with more ability to regulate the amount they drink or use, then the answer is no.
When you attend a drug and alcohol rehabilitation in Dundee, the aim of the programme will be to help you stop drinking or taking drugs for good.  Rehab will not help you regulate the amount of alcohol you drink or use drugs to a lesser extent.
It is very rare that someone who has become addicted to alcohol or drugs is then able to change their behaviours to enable them to return to a more measured use. 
It is also very dangerous, as in most cases this more measured use quickly gets out of control once again.
Regain control over your life at a drug and alcohol rehab in Dundee by calling our team today on 0800 088 66 86
What are the benefits of going to residential rehab in Dundee?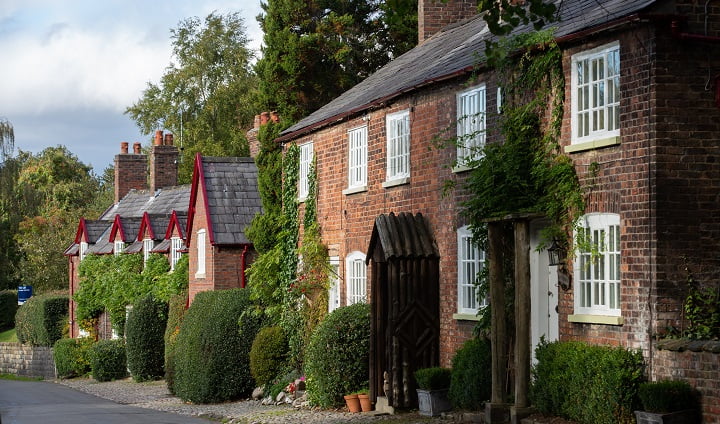 Medical science tells us that addiction is a chronic disease.  Like any other chronic illness, addiction cannot be treated overnight. 
The process of recovery from a substance use disorder involves the development of new patterns within the brain that change the way a person responds to various stimuli.
The surges of dopamine released by addictive substances, physically change the brain in a way that makes decisions not to drink or use extremely difficult.  The process of recovery is one of trying to weaken these physical changes and develop new, healthier patterns.
On the basis of these physical changes in the brain, simply wanting to stop an addiction is, in itself, a huge challenge.  The brain reaches a point of thinking that nothing else is as important as the particular substance.
Residential rehab is an entirely controlled environment in which someone with a SUD can have the time and support they need to concentrate on building these new and healthy changes in the brain.
It is not an easy task, and many people are surprised at just how exhausted they feel in the early days.
Patience is required as we are asking a lot of our bodies to stop using something that they have come to depend on, and begin to function in a whole new way.
Regain control over your life at a drug and alcohol rehab in Dundee by calling our team today on 0800 088 66 86
How is a private rehab different from council-funded rehab in Dundee?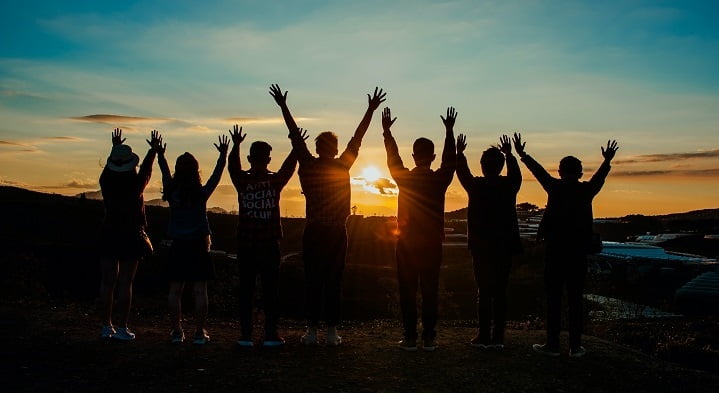 When looking at the possibility of going to rehab, it can seem overwhelming to consider all the different places that are available and try to come to a decision about what factors are more important than others.
One of the questions that will come up is whether there is much of a difference between a private rehab and one funded by a local council.
For someone who has reached the point of wanting to go to rehab, perhaps the most important difference between private and council-funded places relates to waiting lists.  Trying to get a place in rehab through a local council may well involve a very long wait.
Private rehabs, on the other hand, might have to ask you to wait a couple of days for a room to come free, but many will be able to offer a place straight away.  In the situation of needing to attend a rehab clinic, this difference in waiting time can be of vital importance.
For help choosing between private and public rehab in Dundee, talk it over with our team today by calling us on 0800 088 66 86
Is rehab in Dundee suitable for everyone?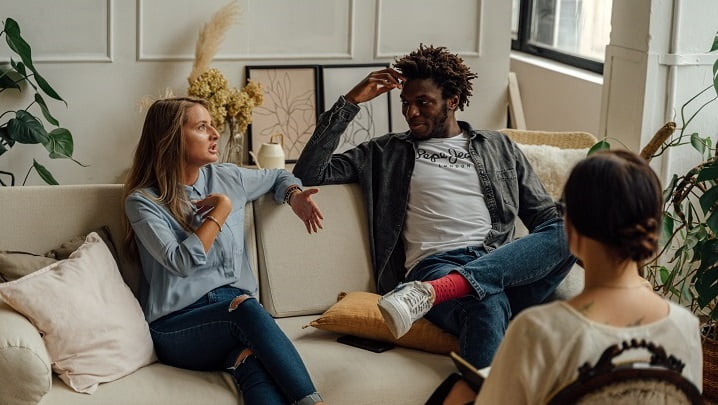 Everyone is different and this is true also of people who are dealing with substance use disorders.  People have different attitudes to their drinking or drug use, and as a consequence some people are just not ready to go to rehab.
This is an important thing to consider in a situation where family or friends might be desperately trying to persuade a loved one to go to rehab.
As frustrating as this can be for those involved, it is important that the person themselves actually wants to change.
If the SUD sufferer has certain physical conditions or more severe mental health issues then it will be important to discuss with us what these are, so that we can be sure that a place is found that can provide all the care that is needed.
To find out whether or not a drug and alcohol rehab in Dundee is the right choice for you, call our expert team on 0800 088 66 86
What are the alternatives to going to rehab in Dundee?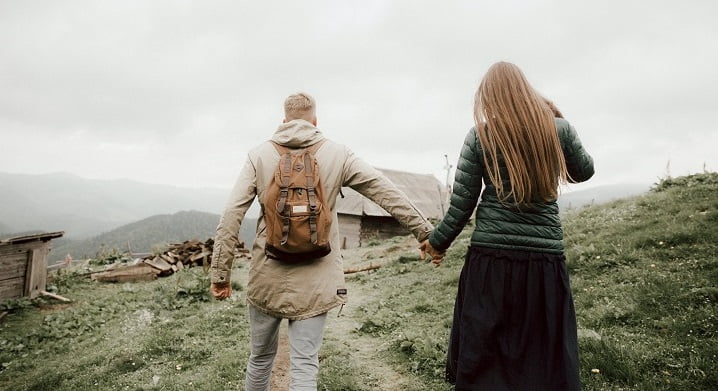 Professionally supported drug and alcohol rehab is one of the best ways to recover from addiction, but it isn't for everyone.
For many years, addiction sufferers have been helped to find recovery through the groups that utilise the 12-Step Programme.
The first of these groups was Alcoholics Anonymous, but over the years several more groups face been founded that concentrate on other substances, e.g. Narcotics Anonymous and Cocaine Anonymous.
For some people, the SMART Recovery programme has felt more accessible.
This programme also offers support meetings, as well as tools for facing the challenges to recovery.
Many other groups and services can be found on a local level, and to investigate these it would advisable to approach your local council.
Whatever help you need – whether from a drug and alcohol rehab in Dundee, or from one of these excellent alternative services – let our expert team help by calling us today on 0800 088 66 86
Who can go to rehab in Dundee?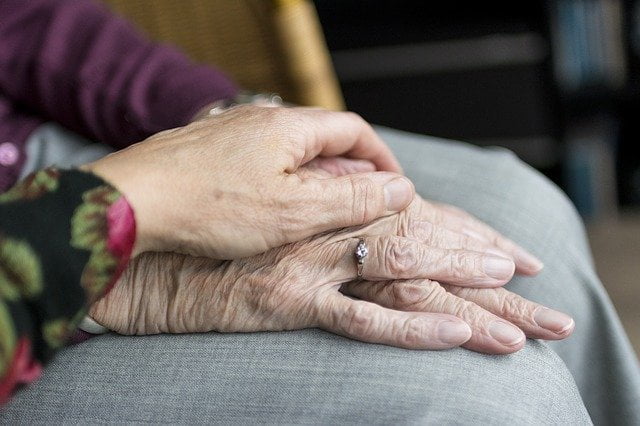 Apart from a desire to stop using drinks or drugs, there are just a few areas that rehab staff will want to know more about in order to work out if now is the right time for someone to begin treatment.
The areas that they will want to know more about when you approach a drug & alcohol rehab in Dundee are:
What your past and current experience is concerning the level to which you use substances, as well as what experiences you have had of alcohol or drug withdrawal symptoms.
Your current and past physical health, any conditions you have suffered from and how healthy you are at the moment.
They will want to talk about your current emotional and mental health, and any struggles you might be having, or have had in the past, in these areas.
They will want to explore with you how ready you are to change, and what your own thoughts are about your current addictive behaviours.
Have you tried to stop or decrease substance use in the past, and what were the successes and challenges you faced.
Is your current environment supportive of your recovery or are there circumstances or people that are making recovery more of a challenge?
To learn if a drug and alcohol rehab in Dundee is the right choice for you, give our team a call today on 0800 088 66 86
What is the Alcohol Use Disorders Identification Test?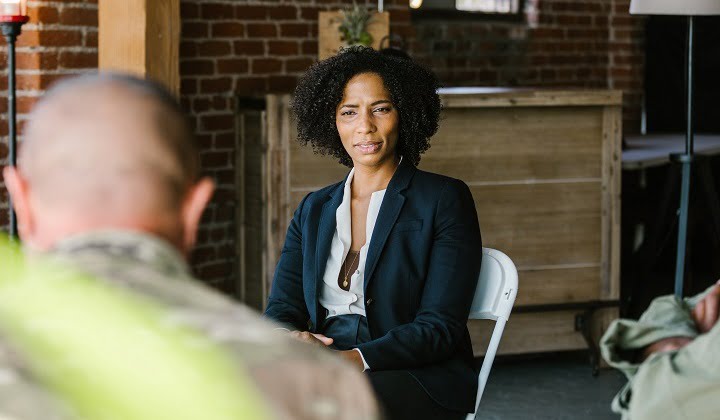 There is a tool known as the Alcohol Use Disorders Identification Test (AUDIT) that is used by medical personnel when dealing with someone with a potential alcohol use disorder.
The tool consists of a few questions, to each of which a score is attached.
The score indicates whether an alcohol use disorder seems to be present, as well as its apparent severity.
Do you think you need the help of an alcohol rehab in Dundee? Give our team a call today on 0800 088 66 86
Professional intervention with a loved one in Dundee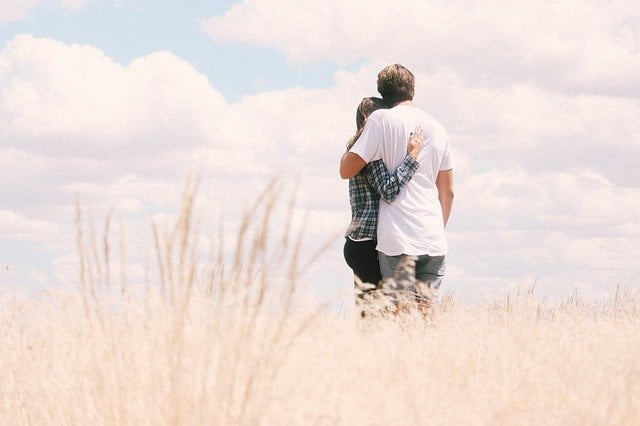 For some people who are struggling with alcohol or drug addiction, a professional intervention has been found to be highly effective in bringing about healthy change.
An intervention such as this is carried out, for example, by a doctor, therapist, or member of rehab staff.  The purpose of the intervention is not to help the individual realise the seriousness of their situation and to encourage them to accept help.
A professional intervention is not negative, i.e. its purpose is not to reprimand the addiction sufferer or to blame them for any damage done to those around them.
An example of an intervention style is called Community Reinforcement And Family Training (CRAFT). This form of intervention has been found to be particularly helpful in situations involving substance misuse.
The CRAFT intervention concentrates on helping all those involved to be supportive towards each other and towards the person suffering the addiction and emphasises an attitude of encouragement whenever positive steps towards recovery are taken.
To make sure that your loved one gets the help they need from a drug and alcohol rehab in Dundee, call our experts on 0800 088 66 86
How much does it cost to go to rehab in Dundee?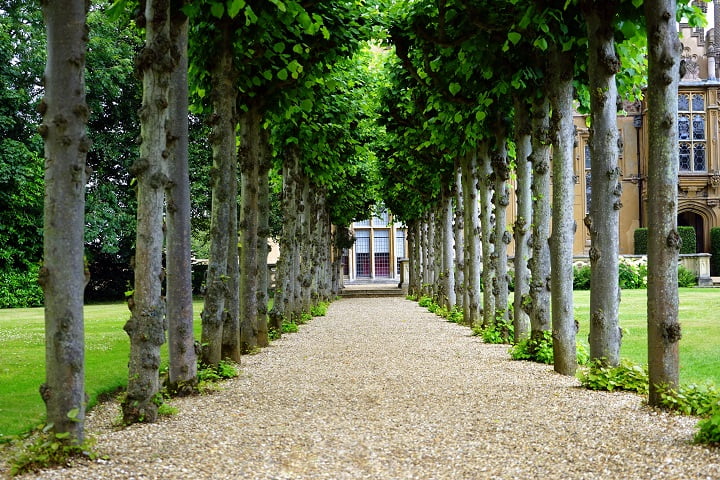 The cost of going to a drug and alcohol rehab in Dundee will be different depending on how long you want to stay and whether you want to pay the extra cost for having a single room.
The prices available can be discussed individually when you speak with us.
For example, if you want only to stay in rehab for the ten days necessary to have a detox, then the price would be between £2,000 and £4,000.  If you would like to pay to have a single room for this period then the costs are between £3,000 and £6,000.
If you decide that you would like to stay at rehab for 28 days this would ordinarily cost around £6,000, but, again, if you would prefer to be certain of having a single room for the duration then the price would be between £8,000 and £12,000.
The price for a home detox is normally around £1,500.  Some people have found these to be a helpful alternative to having the detox carried out in rehab.
A home detox involves the necessary medication being sent to you by post, with support offered by phone call.
To find out how much your stay at a drug and alcohol rehab in Dundee is likely to cost, call us today on 0800 088 66 86
How do I choose the right rehab in Dundee?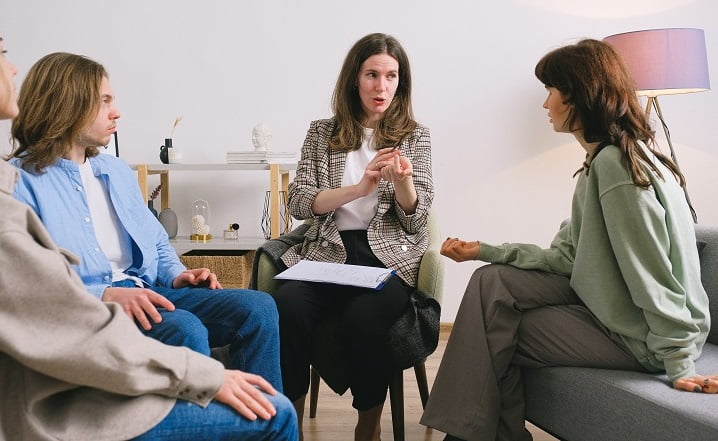 All rehabs are distinct and offer their own particular variety of treatments and facilities.  By getting in contact with us at Rehab Recovery we will help you look at the different options in order to help you decide which of the many drug and alcohol rehab centres in Dundee would suit you best.
We will help you find a rehab with the best facilities and:
A rehab that has received plenty of good reviews
Rehab with a high success rate
Somewhere with a team of highly trained staff
Make sure that end up at the right drug and alcohol rehabilitation in Dundee by talking to our team on 0800 088 66 86
What is a detox, and do I need one?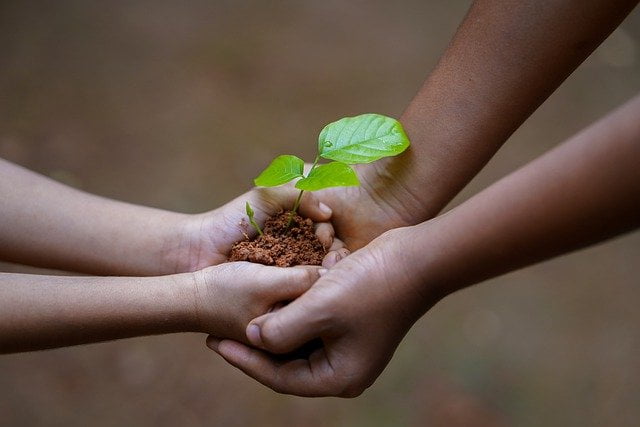 Detox is needed when an addiction involves physical dependence.  Not all substances, however, produce physical dependence in the body.
Physical dependence occurs when the body adapts to having a particular substance (such as alcohol or heroin) in the system.  Changes occur which means that the body then reacts badly if the substance is no longer present.
If you have a physical dependence on alcohol or heroin, then trying to not use those substances will lead to withdrawal symptoms.  The intensity of these symptoms will differ depending on the severity of the dependence.
Cocaine and cannabis are among the most common addictive substances that do not produce physical dependence and therefore do not require a detox.
Because of physical dependence, prescription drugs are sometimes used to help someone stop taking a particular substance without producing too severe withdrawal symptoms.  Different medication is used when dealing with different substances.
Withdrawal from alcohol dependence can actually be dangerous, or even fatal due to the possibility of seizures.  During alcohol detox, a prescription drug called Librium is commonly used to help ease alcohol withdrawal symptoms and enable detoxification to be carried out safely.
This is particularly useful when an individual suffers from conditions such as Delirium Tremens.
Some people go to rehab only for the period required to carry out an alcohol or drug detox.  
Perhaps the majority of people choose to stay for longer in order to give themselves time to begin dealing with other factors involved in their addictive behaviour such as issues of mental health and destructive behaviours, as well as learn methods to help relapse prevention.
Most experts have agreed that abstinence is always the safer and more effective route to addiction recovery.
Make sure that your alcohol or drug detox is carried out sfaely with the help of a rehab centre in Dundee – give our team a call today on 0800 088 66 86
How long does rehab in Dundee last?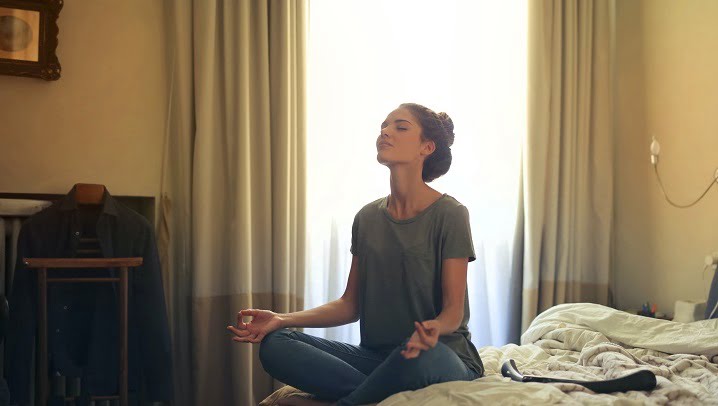 Potentially, a time in rehab could be as long or short as a person desired.  There are certain periods of time that are more common, however.
Some people stay in rehab only for the length of time required for physical detox.
This might range from seven days to a month, depending on the substance involved.  Please speak to us to discuss your particular situation.
Other people (whether or not they require a detox) choose to stay in rehab for 28 days or longer, in order to give themselves the chance to engage with personal therapy and to have plenty of time to become more used to living without substances, before returning to their home environment.
To find out how long your stay at a drug and alcohol rehab in Dundee is likely to last, call our team today on 0800 088 66 86
Cocaine rehab in Dundee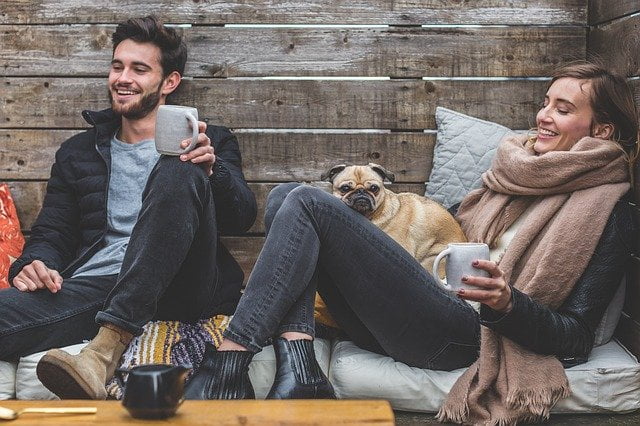 An addiction to cocaine or crack cocaine – whilst not involving a physical dependence and therefore not requiring anything like a cocaine detox- induces a powerful psychological addiction.
For someone suffering from cocaine addiction, time in a cocaine rehab can be important for looking at unhealthy influences in their life, as well as engaging with personal therapy to help with mental well-being.
Overcome your cocaine addiction with the help of drug rehab in Dundee – give our team a call today on 0800 088 66 86
Heroin rehab in Dundee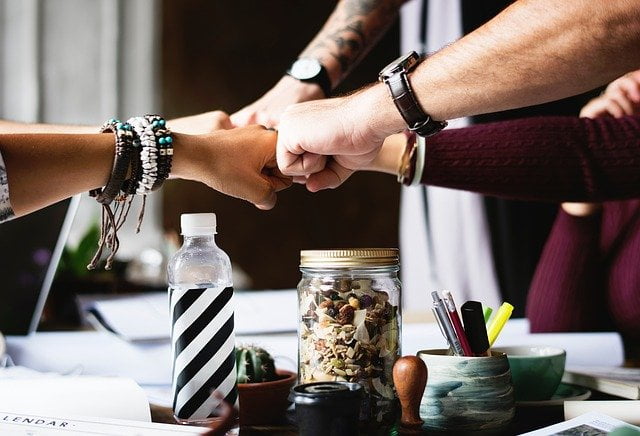 People suffering from heroin addiction very commonly require medical detoxification when they go to rehab.  This is because the body very quickly becomes physically dependent on heroin, risking powerful heroin withdrawal symptoms.
The intensely addictive nature of heroin leads many addiction sufferers to feel that there is no hope of recovery.  The tools available at heroin rehab, together with the safe, healthy environment mean that recovery is very possible.
Heroin detox can vary in length depending on the length of time someone has been using heroin and the amount used.
Overcome your heroin addiction with the help of drug rehab in Dundee – give our team a call today on 0800 088 66 86
Cannabis rehab in Dundee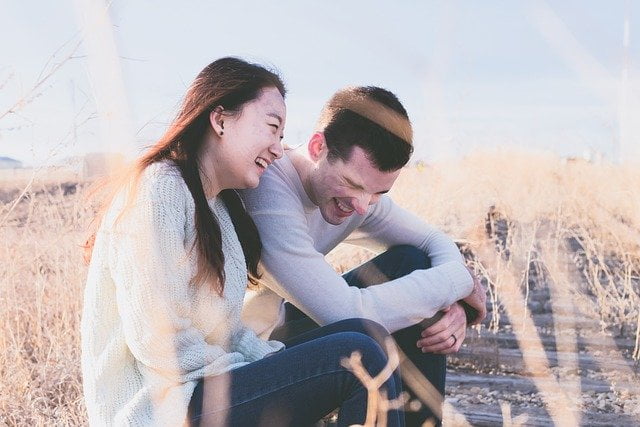 A cannabis addiction does not require cannabis detox as it is not physically addictive.  The time in a cannabis rehab provides a unique opportunity to be away from temptations and unhelpful influences that make recovery at home particularly difficult.
Cannabis rehab teaches relapse prevention tools that provide new ways of dealing with challenges without returning to cannabis use. 
A time away from stresses in the outside world provides a privileged chance to develop new healthier coping mechanisms and refocus on positive goals.
Overcome your cannabis addiction with the help of drug rehab in Dundee – give our team a call today on 0800 088 66 86
Therapies available at a drug and alcohol rehab in Dundee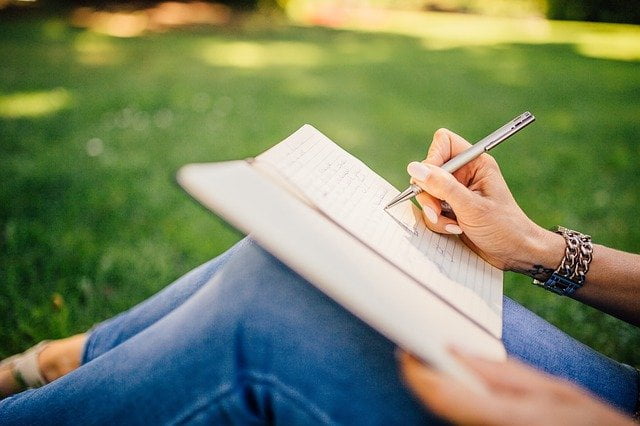 Addiction is not considered a 'choice' or 'moral failing' on behalf of the addiction sufferer – rehab is always about treating the disease of addiction.
When you go to a drug and alcohol rehab in Dundee there will be a variety of therapeutic tools available to achieve this goal.
Cognitive behavioural therapy (CBT) is among the most well-known styles of therapy for all sorts of mental health issues and particularly for recovery from substance use disorders.
The name Cognitive Behavioural Therapy is due to its focus on thoughts and behaviours.  The therapy aims to help you develop new ways of responding to your thinking and behaviours in order to no longer depend on substances for support.
Motivational Interviewing (MI) is a form of therapy that aims at accompanying substance misuse sufferers as they try to reach the point of wanting to change. 
Not everyone who suffers from addictions actually wants to stop.  Motivational Interviewing acknowledges this and helps people see where their addictive behaviours have and will take them.
The Twelve Steps programme of recovery remains one of the preeminent models used in rehab and substance use disorder recovery services.
The Twelve Steps programme has provided a way out of addiction for many thousands of substance misuse sufferers, whether that be through Alcoholics Anonymous, Narcotics Anonymous, Cocaine Anonymous or one of the many other 12 Step groups.
Many other treatments are also available at rehab, including:
To learn more about the many treatments availabe at a drug and alcohol rehab in Dundee, give our expert team a call on 0800 088 66 86
What happens after rehab in Dundee?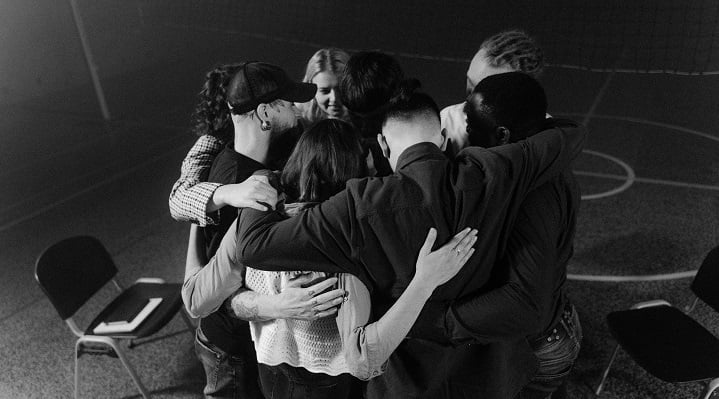 One of the most important elements of the time at rehab is planning for when a person leaves.  Time in rehab is a very short period in a person's life and its aim is to help them live the rest of their lives free from destructive behaviours.
Most rehabs have their own forms of aftercare treatment.  This might be through regular meetings for clients who have completed their treatment in order to provide an opportunity for them to support one another, discuss challenges, and share achievements.
For many people who complete rehab, personal therapy remains an important part of their lives for the initial period.  This form of regular, confidential sharing can provide ongoing treatment for mental health issues, as well as accountability around healthy, recovery-centred behaviours.
A multitude of different types of support is available through private services, council-run treatment programs, and 12 Step groups.
Rehab will help you ensure that all the needed support is in place for you to be able to embrace recovery long after your time in rehab is complete.
Make sure that your stay at a rehab clinic in Dundee is matched by an equally effective aftercare plan by calling us today on 0800 088 66 86
Getting over initial fears of rehab in Dundee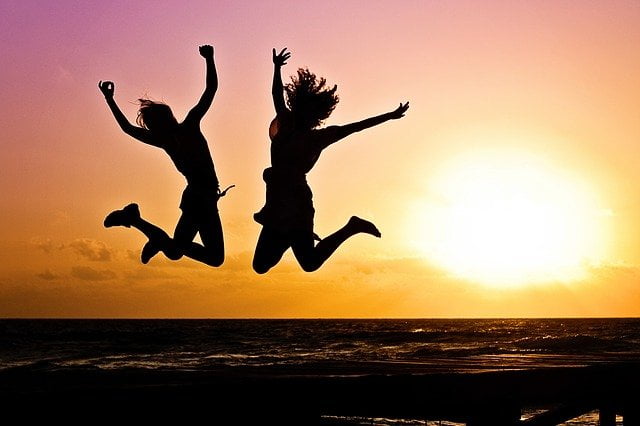 If this is the first time you have sought out assistance for your drug or alcohol addiction, you may resist the label that you are an 'addict'. Whilst the term does carry many negative connotations, it is a relatively accurate portrayal of your situation.
When you contact Rehab Recovery we shall explain to you that seeking out treatment does not mean you have failed as a human being. In fact, often not seeking out treatment is a sign that you have given up on your potential as a human being.
At Rehab Recovery, all of our telephone advisors are living their life 'in recovery'. This means all our team have beaten either drug or alcohol addiction in the past.
This gives us the ability to 'talk your language and understand your fears and concerns about attending treatment. With this level of experience, we are able to address your concerns so you are able to begin your treatment with a positive outlook.
Start your recovery journey at a drug and alcohol rehab in Dundee today by calling our expert team on 0800 088 66 86
Locating the best addiction treatment services in Dundee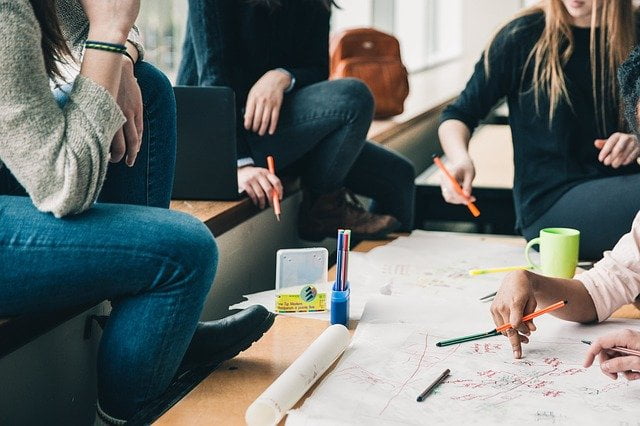 With our help, you will round down your search to around 2-3 treatment providers. You will then be given time to research each of these centres before you make your final choice.
We assist you in this research process and provide you with essential literature such as brochures, website details and past-client testimonials.
All treatment providers we recommend in Dundee are fully audited by the Care Inspectorate. This ensures your treatment meets the highest possible standards. This also means you avoid treatment centres that employ shoddy and unsafe practices.
Treatment providers we recommend employ a variety of therapy techniques. This includes cognitive behavioural therapy, psychotherapy, 12-step work, and many other techniques besides.
Begin the journey to sobriety at a drug and alcohol rehab in Dundee by calling us today on 0800 088 66 86
Requesting our help today
To discover how we can assist in your search for addiction treatment in Dundee, contact us today.
There exist many considerations when choosing addiction treatment, including the choice between private and public treatment, inpatient or outpatient treatment, and many other factors besides.
Unfortunately, if you do not carefully research treatment centres, there is a high probability that you will select a poorly suited treatment provider.
This is likely to result in treatment failure. To avoid this scenario, contact our admissions team today.
We are able to place you into drug and alcohol rehab clinics across the Angus region in Dundee, Forfar, Arbroath, Brechin and Montrose.