Zoom Therapy: Can You Recover from an Addiction at Home?
Zoom Therapy: Can You Recover from an Addiction at Home?
Zoom therapy, also known as online therapy or e-therapy, has massively grown in usage since the start of the COVID-19 pandemic.
It brings with it many benefits that can help those facing addiction overcome their problems with drugs or alcohol.
If you are facing addiction and want tailored support and advice, contact Rehab Recovery today on 0800 088 66 86.
Our specialists can help you find local treatment either in-person or online; call today to find out more.
Please call our 24-Hour Hotline: 0800 088 66 86
What is Zoom Therapy?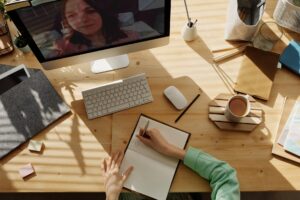 Zoom therapy is the name used to refer to counselling and psychotherapy services carried out over the internet.
This form of therapy differs from in-person therapy as it is usually carried out with a licensed professional through your computer or phone. It is also referred to as online therapy or teletherapy.
Through the power of the internet, many people are now finding it easier to open up about their issues with substances and seek professional help.
Online therapy offers clients the chance to talk about their issues through emails, telephone calls, video chat, and instant messaging.
It is an immediate form of communication and can help clients to feel supported just as they would at an in-person session. [1]
Every type of online therapy platform operates slightly differently.
So, it is crucial to check if the specific online therapy caters to addiction treatment and what forms of interaction and psychotherapy they offer.
It is also imperative that you check that the counsellor or therapist you select for your sessions is licensed and qualified.
If they do not belong to a professional body, you could be hindering yourself from making progress and potentially placing yourself in danger.
Before you begin your first session, you will most likely have a consultation. This helps you get to know your therapist better and decide if they are the right match for you.
During this time, your therapist will want to know your goals for treatment and discuss how they can help you recover from addiction.
During this consultation, your therapist will also disclose their preferred method of communication and how long it typically takes them to respond if you send them a message outside of your scheduled session.
Although social media and online messaging are very instant, your therapist may not reply for several days, which can be difficult for someone struggling with an addiction.
Please call our 24-Hour Hotline: 0800 088 66 86
What are the benefits of Zoom Therapy?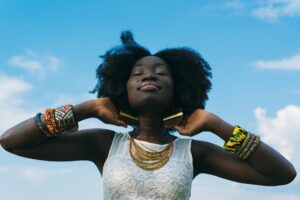 There are lots of reasons people choose online therapy over in-person sessions. Below, we have listed some of the top benefits online therapy brings.
1. It is effective
Many people may be apprehensive about trying online therapy due to misconceptions that it won't work.
Studies have shown that online therapy is very helpful for treating a wide range of mental health disorders, including both substance and behavioural addictions. [2]
2. It's accessible to all
Zoom therapy provides a level of accessibility and inclusivity to everyone, including those with physical limitations that would stop them from travelling to an in-person session.
By removing this obstacle, many more people can partake in therapy sessions from the comfort of their own homes.
3. It is more affordable
Online therapy is a lot cheaper than an inpatient or outpatient programme. For many people, the cost of rehabilitation often deters them from reaching out for professional help.
If this help can be offered for a fraction of the cost, is it any surprise why more and more people are opting for this form of treatment?
Please call our 24-Hour Hotline: 0800 088 66 86
What are the downsides to Zoom Therapy?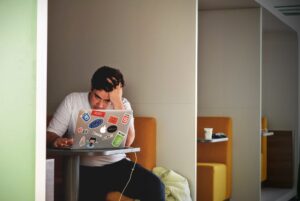 Although online therapy brings many benefits and convenience to people's lives, it is also worth exploring why it may not be the best treatment for addiction recovery.
1. Lack of client confidentiality
Client confidentiality is of the utmost importance in psychotherapy, but online treatment offers a new layer of difficulty.
Although privacy is just as important as in-person sessions, it is far easier to transmit data or be susceptible to hacking on the internet.
If the internet is down or your therapist is having issues connecting, it can make it hard for you to access treatment when you need it most.
2. Inability to build rapport
It can be incredibly difficult to build rapport if you only interact with your therapist over instant messaging or email. In-person, body language and facial expressions can be seen and interpreted a lot more clearly.
Although it can feel daunting to video chat or meet in person, direct human contact results in better outcomes for all.
3. Not suitable for severe addictions or in a time of crisis
Although online therapy can be useful to those with mild addictions or general substance issues, it is not always appropriate.
For serious behavioural or substance addictions, especially if you live far away from your therapist and are in a crisis.
In cases like this, online therapy is often limited in what it can offer. So instead, in-person rehabilitation will be advised.
If you are interested in finding out more about residential rehab and its benefits, call our team today or chat with us online.
Seeking online therapy for the treatment of your addiction could result in dangerous consequences if your therapist is unaware of the severity of your issues and unqualified to deal with them.
Although therapists are qualified to offer support for many mental health disorders, severe addictions require specific treatment methods.
Please call our 24-Hour Hotline: 0800 088 66 86
Consider help from Rehab Recovery.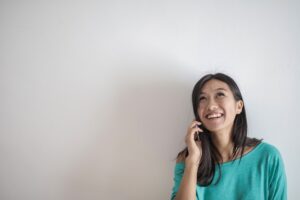 At Rehab Recovery, we understand that online therapy offers immediate benefits and can be an easier way to speak about your issues, especially if you feel anxious about travelling to sessions each week and meeting physically with a therapist.
However, if you are facing severe issues with drugs and alcohol, we encourage you to seek urgent professional help.
Through rehab, you can detox and heal through personalised therapy sessions aimed at seeing you make progress.
For more information on treatment options, call us today on  0800 088 66 86
References
[1] Features and benefits of online counselling: Trinity College online mental health community
https://www.tandfonline.com/doi/abs/10.1080/03069880902956975
[2] Internet-Based Interventions for Problem Gambling: Scoping Review
https://mental.jmir.org/2019/1/e65/