Drug and Alcohol Rehab Bradford
People with addictions have serious decisions to make. Do they struggle with their addiction alone, or do they try to get help from a recognised rehab centre?
By attending an inpatient rehab centre, the individual will stand a much better chance of stopping the bad habits and returning to a better and healthier lifestyle.
Those who have addiction problems in Bradford have a much better choice than most as they can call us on 0800 088 66 86 where they will be able to find out more, free of charge.
Living with addiction is extremely challenging. It's a disease that changes how the brain and body function. The person comes to rely on substances in order to survive emotionally, mentally, and sometimes physically.
It's an illness that requires both psychological and physical treatments. In Bradford, there are many treatment options.
With 11% of people dying early due to alcohol and drug use and 92,000 people drinking at dangerous levels, knowing how to access top-quality treatment is essential. (1)
Start your recovery journey today by calling our expert team on 0800 088 66 86
Dual diagnosis and what it means for you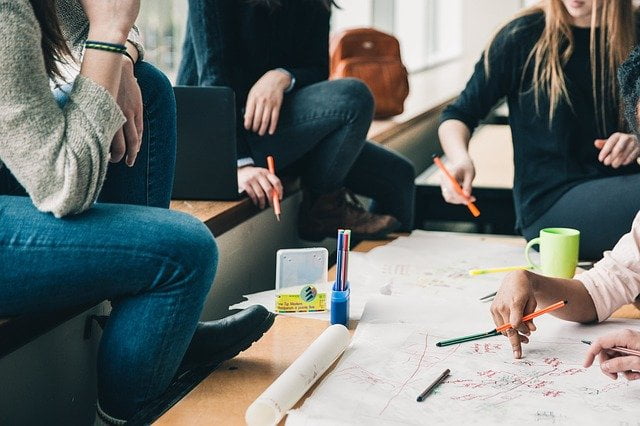 Each person who goes to a drug and alcohol rehab Bradford will be assessed when they're admitted. Part of the process will clarify whether the person has any mental health problems.
Many people who have addictions they'll also have symptoms related to mental health issues.
The two conditions commonly coexist. Where this happens, the person will be given a dual diagnosis. The rehab staff will then understand better how to handle your rehab programme.
You'll be treated for both conditions. This is ultimately important in order to improve your chances of recovery success.
Abstinence as a goal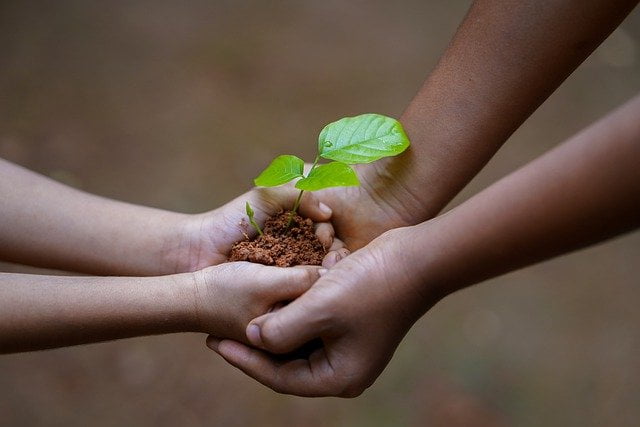 Attending rehab is the most effective way to overcome an addiction. It offers residents the chance to be supported by a team of specialist staff.
Treatment programmes will ensure you reach sobriety in a safe way.
For a person with an addiction, reaching abstinence is the best goal achievable. This is because it's the best way of managing addiction.
Unfortunately, many people who go to rehab will become sober and leave with the hope that they can return to social use.
What usually happens in this situation, though, is that one drink or hit turns into more. Relapse is a reality for people who underestimate the severity of their addiction.
Start your recovery journey today by calling our expert team on 0800 088 66 86
The pros of attending a private clinic for rehabilitation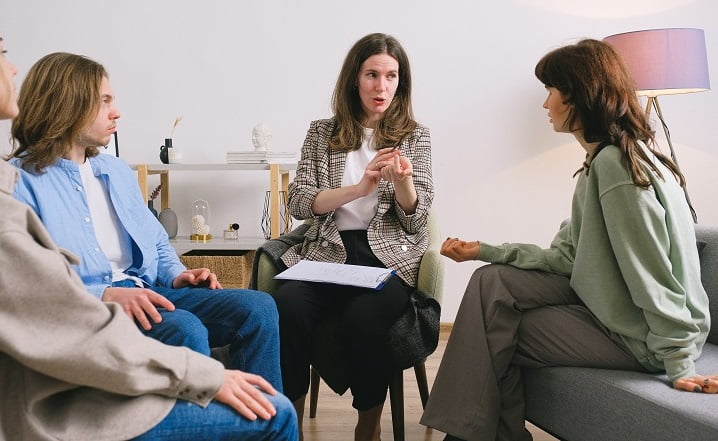 When you enter a private clinic in Bradford, you benefit from the following:
The best types of treatment on offer in the UK for addiction.
Specialist staff who have years of experience working with people in similar situations to you.
A comfortable and welcoming, safe environment free from substances and triggers.
Immersive therapies include one-to-one sessions and group sessions, such as 12 Step groups.
Alternative therapies to support relaxation and inner solitude.
Medically overseen safe detoxes for those who have developed dependencies on alcohol, opiates, or benzodiazepines.
A tailored programme of treatments. This is developed through your responses during the admission assessments.
Delicious and nutritious meals.
A supportive 12-month aftercare plan.
The difference between private and council-funded services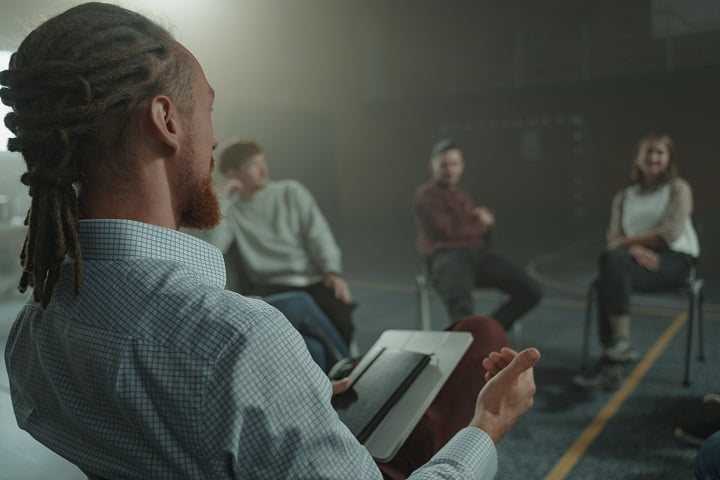 A private drug and alcohol rehab Bradford is a little different to council-funded services. The latter offers a more streamlined timetable.
There are weekly sessions people are invited to join.
These cater to the entire local community who require free treatment. Some staff will offer one-to-one support. This is, however, usually offered when the service is first accessed or if a person reaches a crisis point.
Start your recovery journey today by calling our expert team on 0800 088 66 86
Who is rehab ideal for?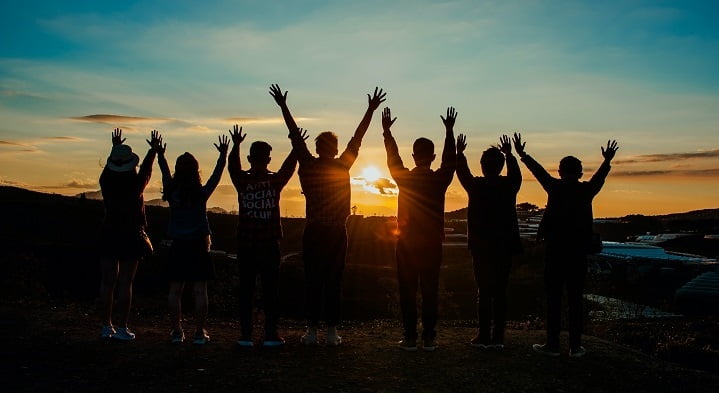 Rehab is for people who have serious addictions. If you use drugs and alcohol in a recreational way and only want light input, then council-funded services or a local GP will be able to guide you.
If you have a severe addiction including any of the following symptoms, then rehab is suitable for you:
Experiencing mental health problems, including depression and anxiety.
Experiencing suicidal thoughts or ideation.
Loss of control over how, when, and where you use.
Putting yourself and/or others at risk of harm when under the influence.
Daily consumption of more than 30 units.
Delirium tremens or shaking when not drinking.
Seizures triggering when not drinking.
Having developed Wernicke's encephalopathy due to alcohol use.
Alternatives to attending a rehab clinic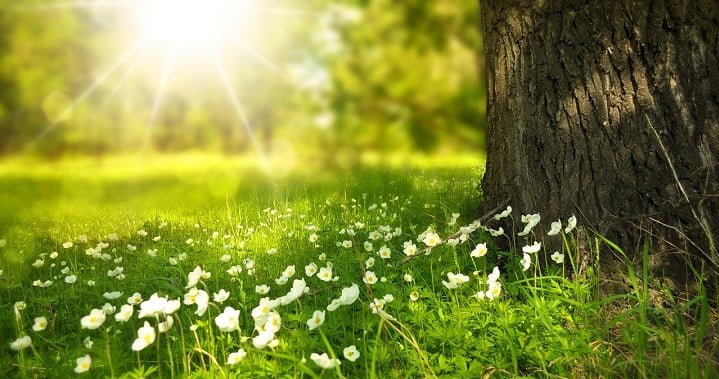 If your addiction isn't severe enough to warrant a stay at rehab, there are other places of support. You can also go to these places if you've already been to rehab and require a lighter approach.
The admission assessments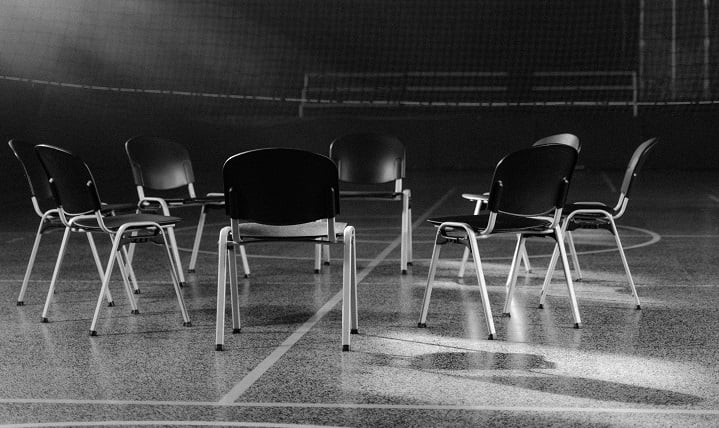 There is a process that all residents go through on entering rehab. This ensures each person receives the treatment appropriate for their needs. There are two or three assessments to do, including the following:
The AUDIT assessment for alcohol use
When a person has an alcohol problem, the AUDIT assessment will be used. This is essential as it effectively captures all the relevant information needed.
Staff will then know about your addiction, lifestyle, and treatment needs.
You'll discuss:
What drives you to drink.
What you act like when you drink.
How alcohol is affecting your life and the people in your life.
The DSM-5 assessment to clarify the severity of addiction
There are various symptoms and consequences of addiction. Put together, the psychiatrist who assesses you will be able to explain how serious your addiction is.
You'll be asked questions around:
Whether you have increased the number of substances used.
Stopping participating in other activities or responsibilities.
Using despite the negative impact of use.
Experiencing withdrawal when not using, and how.
The ASAM assessment to reveal the whole picture
For those attending a drug and alcohol rehab Bradford for drug use, an ASAM assessment will take place. This uncovers the whole picture of addiction and a person's life.
The following topics are explored:
How substances create withdrawal for you.
How do you feel about quitting substances?
What your health has been like throughout life.
How you process, respond and react to things.
Your external environment and how it affects you and your relationships.
Start your recovery journey today by calling our expert team on 0800 088 66 86
Family interventions and how they can help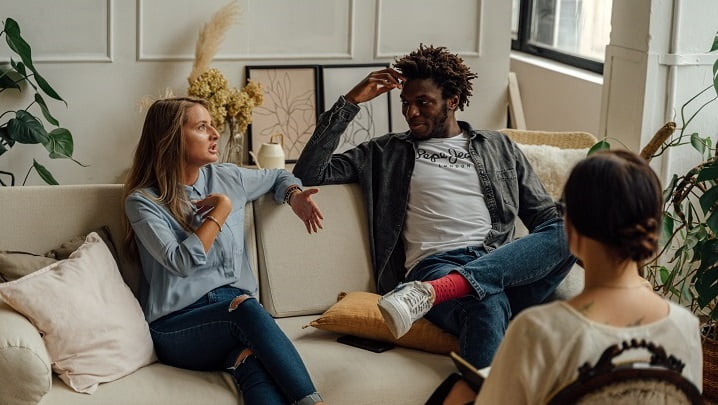 It's really important for families which are affected by addiction to have a structure in place. This helps to keep the family dynamics as healthy as possible.
It's common knowledge that supporting your loved one who has an addiction can be hard.
This is usually because boundaries can become unclear and often codependency develops. In these instances, as well as for families where there are more defined support systems, interventions have a useful place.
There are interventions that can be staged with a family member and a professional. This might entail speaking with your family member about your worries and then the professional outlining treatment options.
The CRAFT intervention method is a brilliant strategy family can use. A menu of tools is adopted to improve the quality of familial relationships and encourage the addicted person to rehab.
How much is it to stay at rehab?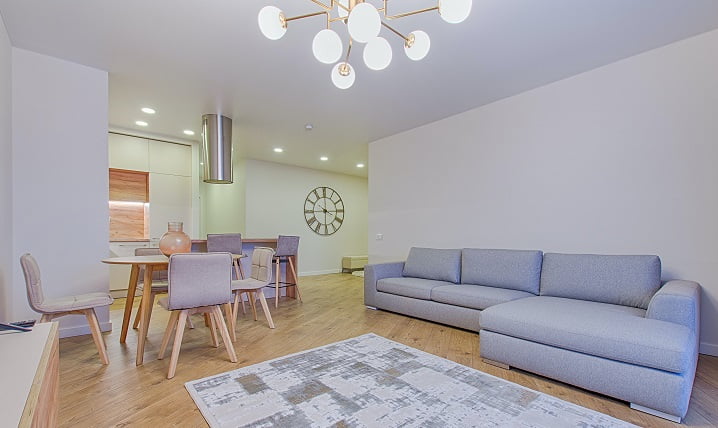 The amount it costs for a stay at rehab is affected by the length of the stay, treatments offered, and where you go.
As a general rule, though, it's likely to cost around the following:
£6000 for a 28-day residential in a multi-occupancy room.
£8000-£12000 for a 28-day residential in a single-occupancy room.
£2000-£4000 for a 10-day detox in a multi-occupancy room.
£3000-£6000 for a 10-day detox with a single-occupancy bedroom.
£1500 for a medically overseen detox at home.
Start your recovery journey today by calling our expert team on 0800 088 66 86
Alcohol detox: do you need one?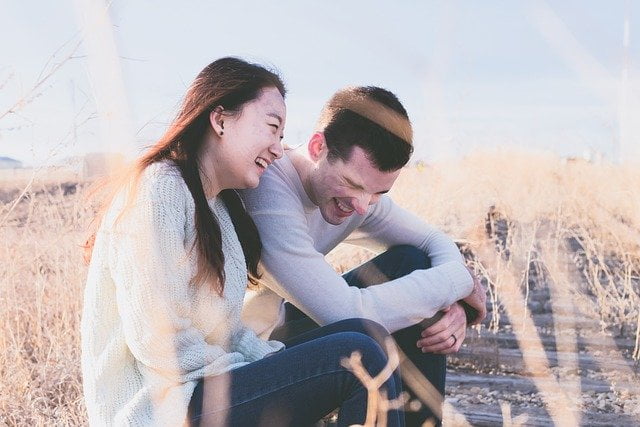 If you experience physical withdrawal symptoms when you stop drinking alcohol, it's likely you have a dependency.
The symptoms include:
A tremor.
Mood swings.
Paranoia.
Hallucinations.
Seizures.
A fit or seizure can actually lead to death. This is why it's imperative that alcohol detox is done under the care of a doctor.
This can happen at home if the person is deemed as being "low risk" and able to manage the detox safely. A doctor would be in contact every day to monitor the health of the person.
Alternatively, the safest way to undergo a detox is by staying as a resident at a rehab clinic. The clinical team is able to ensure the patient is safe and well throughout their stay.
The medication that is prescribed to wean a person off alcohol safely is Librium. It takes 7-10 days to safely come off alcohol through supervised detox.
How long will you stay at rehab?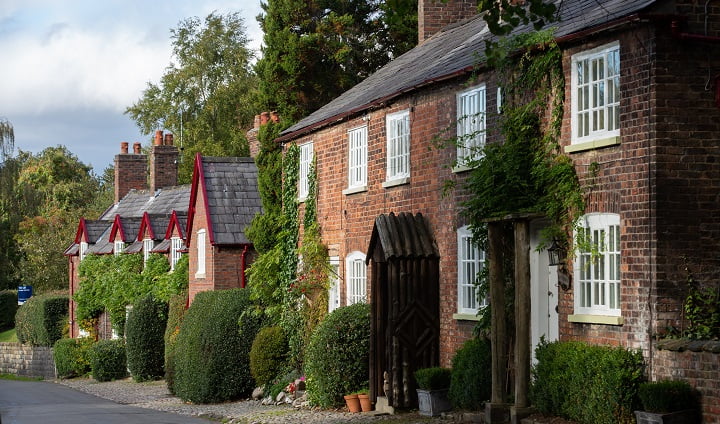 Residents who attend rehab will usually stay for 10 or 28 days.
10 days is common where people need an immediate, safe detox. This might be in order to keep them alive where they might be experiencing seriously damaging health effects.
It also might happen for people who have already visited rehab, become sober, but who have relapsed.
For those who go through a 10-day detox, it's advisable to stay on for therapy treatment too. This ensures people are treated for the psychological aspect of addiction as well as the physical.
A 28-day stay is the most common length of stay for people entering rehab. This ensures people receive a comprehensive package of treatment.
It includes one-to-one, group sessions, rejuvenating activities and therapies as well medication where necessary.
Start your recovery journey today by calling our expert team on 0800 088 66 86
Rehab for heroin in Bradford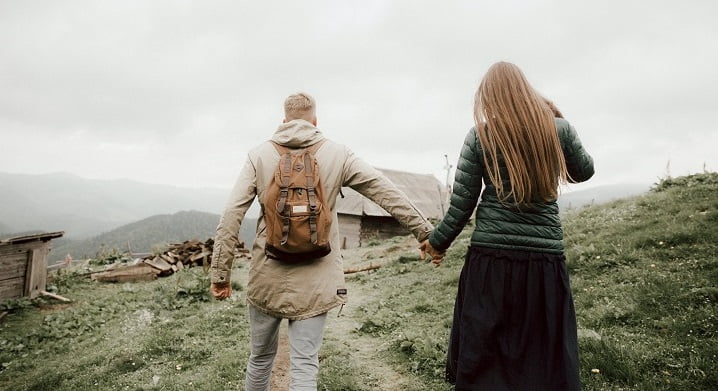 People who have addictions to heroin really need to understand its causes. This is imperative in the process of recovery.
When a person faces what caused the problem, they're able to self-reflect and learn self-compassion.
Addiction treatments are focused on supporting the patient to heal. This means offering psychological therapies that support the person to process difficult memories and events.
Once this happens, activities to support positive lifestyle changes begin.
Each person will enter rehab and immediately begin a physical detox. Staff prescribe medication such as Subutex in order to manage physical symptoms of withdrawal.
The detox lasts 7-10 days. After this, the therapies start.
Rehab for cannabis in Bradford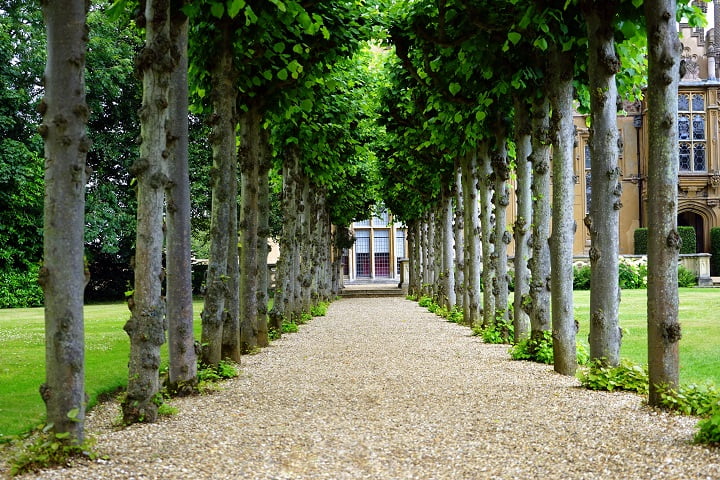 People with cannabis addictions enter rehab and will be assessed using the above-mentioned ASAM and DSM-5. These assessments offer staff an in-depth way of choosing the best treatments.
In terms of cannabis, people are treated for psychological addiction. Usually, cognitive behavioural therapy will feature as instrumental.
There will also be a focus on changing how a person creates meaning and value in their life. It's likely that people will also undergo some therapies to support mental health recovery.
As cannabis can cause psychosis, some people might also be treated with medication in order to manage these symptoms.
Rehab for cocaine in Bradford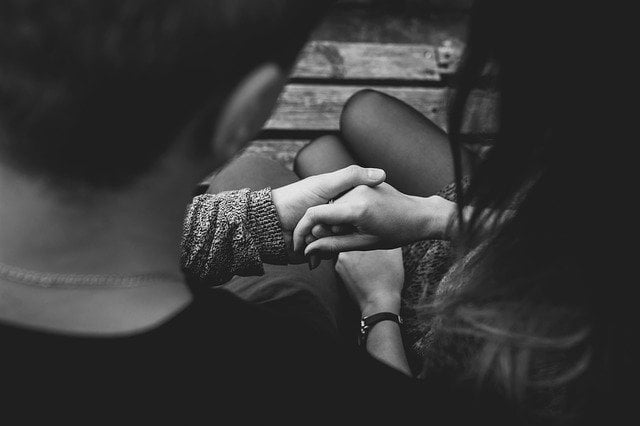 People with cocaine addictions require seriously deep psychological therapies. Addiction restructures the brain and it's through therapy that this can be healed.
Sessions focus on unpicking what thoughts lead to using cocaine.
There are also group and one-to-one sessions that unravel how your social life and external environment make the addiction worse.
Each person will have therapies each day in order to address triggers and cravings. There will also be work done that provides the skills and knowledge for a person to create long-term change.
Start your recovery journey today by calling our expert team on 0800 088 66 86
What therapies will you take part in a rehab?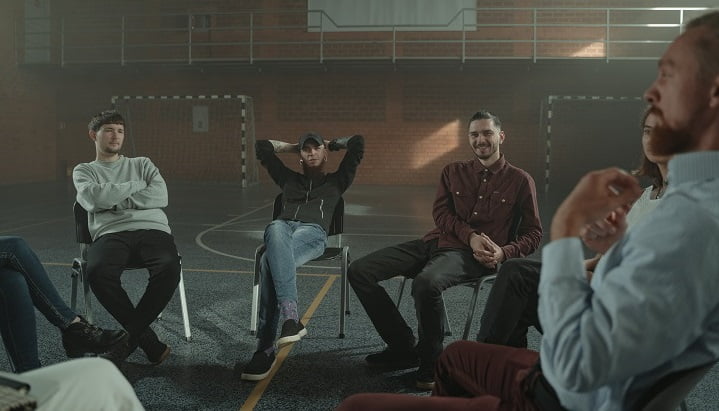 There is an abundance of therapies available to residents who go to a private clinic for treatment in Bradford. The staff will reveal what's on your programme after your admission assessments.
The programme you have will include a selection of the following:
Alternative exercise and meditative activities such as mindfulness, and yoga. This is to support the spiritual aspect of recovery.
Music therapy and art therapy bring new perspectives on understanding addiction, yourself, and how to process feelings.
Psychological therapies such as cognitive behavioural and dialectical behavioural therapies. These are proven to support people in rewiring thought processes and emotional responses. This in turn creates behavioural changes.
Motivational interviewing. A highly effective type of conversation structure, it supports people to understand why they want to quit and encourages them to remain focused.
Group sessions such as 12 Step groups offer supportive networking. This is also a space where people can pick up tips on how to stay sober from others who understand addiction in a similar way to them.
SMART recovery groups are also run to provide practical steps that keep people sober.
A relapse prevention plan for your future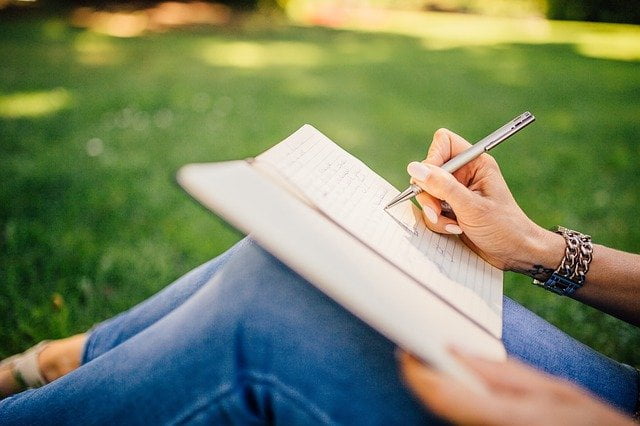 When you leave rehab, you'll have an aftercare programme in place. It will include a relapse prevention plan. This is essential in supporting you to remain abstinent.
It will have been created during discussions between you and a member of staff at the clinic.
It will include what to do in those moments where you crave substances. The clinic will explain to you the HALT approach.
This is where you stop at the moment you crave and think in an informed way on how to proceed with the thoughts and feelings you're experiencing.
HALT makes you ask yourself whether you're feeling emotionally hungry, angry, lonely, or tired. These states are often triggering.
After identifying how you feel, you'll follow the steps you have in place to manage the craving and stop you from turning to alcohol or drugs.
Start your recovery journey today by calling our expert team on 0800 088 66 86
Choosing a Rehab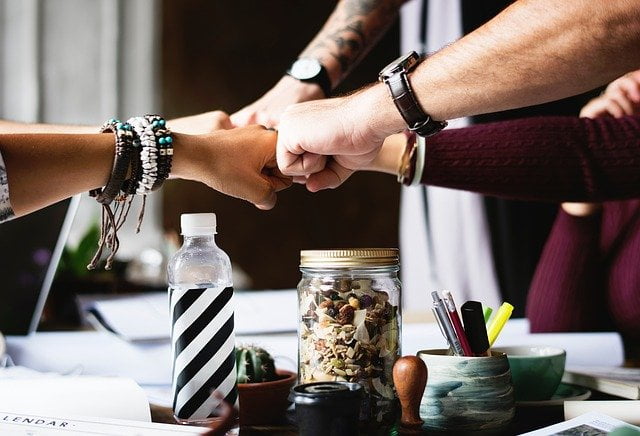 Rehab and treatment centres can all differ in some way from each other. Some of these differences are:
With some rehab centres, detox is part of the package. Others will expect the individual to undertake some of the responsibility of getting past this stage before they enter rehab.
Different centres will have different methods of treatment, with some, among others following the 12-step method as advocated by organisations such as AA. The result should be the same as long as the individual is committed to getting better.
There will also be rules attached to rehab centres. Some will only want to treat single-sex groups while others may not want to take people under 18. There are some, too, that will not deal with a dual problem such as depression and an alcohol abuse issue.
One of the main differences between rehabs is the fact that some are inpatient facilities, while others are strictly outpatient. Most people agree that the inpatient facilities are better since they are more involved and better suited to those who need a complete break away from their normal routine.
Rehabs also differ in size, with some being small and homely while others are larger and more upscale. The smaller ones tend to be more intensive in their treatment regimes, but the larger ones usually have better resources and also offer more companionship in terms of other patients to support the treatment.
There are luxury rehabs available these days that have, among other things, single rooms and TV. Some will even have fitness rooms available to aid recovery to a better life. The smaller and more economic rehabs will expect two people to share a room, for example, and will want the residents to undertake their own housework and cooking duties.
For those people who want to be private or just want to get away, there are foreign rehabs that offer all the same services as those in Bradford but at often cheaper prices.
Finding Help in Bradford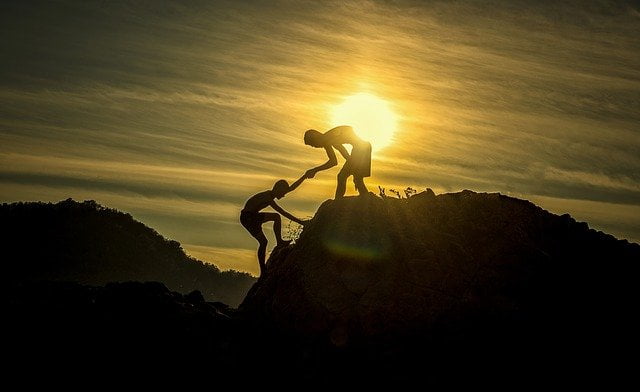 We can offer our expert advice for anyone that is looking for a rehab centre that will suit his or her needs. This means, of course, that we can give no-obligation advice on which rehab would suit the individual.
Most of our team has some personal experience with addiction so they will know from first-hand experience what the best advice to give is.
Call us now on 0800 088 66 86 to get an unbiased opinion on the best rehabs in Bradford.
Start your recovery journey today by calling our expert team on 0800 088 66 86
Contacting Rehab Recovery
For more information on detox and rehab options in Bradford, contact Rehab Recovery today. When you contact us, we shall outline a variety of treatment options that are available to you in Bradford.
This includes both private and statutory addiction treatments.
We also offer our rehab services across a variety of locations within the UK, including Birmingham, Derby, Lincolnshire, Lincoln, Nottingham, Stoke-on-Trent, Staffordshire, and more!
References
[1] https://jsna.bradford.gov.uk/documents/People%20are%20living%20their%20lives%20well%20and%20ageing%20well/4.2%20LIfestyle%20Factors/Alcohol%20and%20Substance%20Misuse.pdf