Drug and Alcohol Rehab Bolton
Addiction affects millions of people all over the world. When people self-medicate, they give themselves up to the 'high' that they get from drugs and/or alcohol.
Eventually, they become so dependent on this alternative state that they can no longer function in normal reality.
Every action and reaction is linked to the need of their chosen substance, so much so that it can disrupt their lives and relationships in a way that is harmful to themselves and others around them.
In Bolton in 2019, 33 people died due to drugs. (1) 6,680 had to go to the hospital because of conditions linked to alcohol. (2) Addiction and substance misuse is the cause of many serious and grave effects.
Sadly, the fact that this disease has such a stigma linked to it means that people aren't getting the medical and psychological treatment they require.
In order for people to heal, they need therapists to work with them to restructure the neural pathways in the brain. 
Physical attention is necessary too. Substances affect hormonal and chemical balances as well as fill the body with toxins. For a person to recover, attention must be given to all areas of their health and wellbeing.
Start your recovery journey today by calling our expert team on 0800 088 66 86
Dual diagnosis: addiction and mental health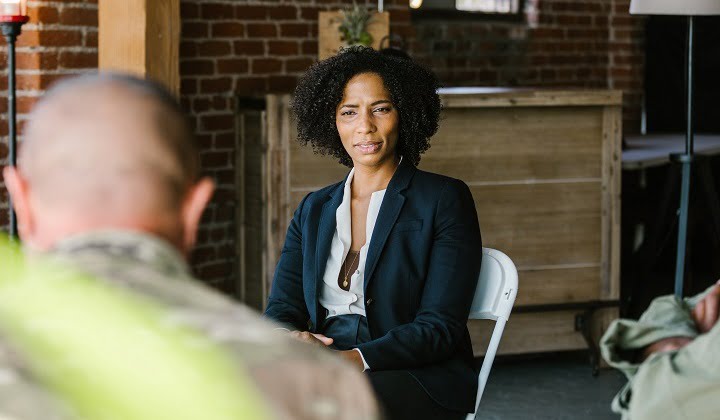 When you enter a drug and alcohol rehab Bolton, you'll meet with a few members of staff. They'll know a little about you from your referral.
The little they know, though, isn't enough to formulate a treatment programme.
With this in mind, you'll undergo an assessment or two. These will be led by a psychiatrist or doctor. During this time, you'll discuss various parts of your personality and life. You'll also cover your mental health.
If it becomes clear that you have a mental health problem as well as an addiction, then you'll be given a dual diagnosis. This means that while you're at rehab, you'll be treated by professionals for both conditions.
It's very common for both illnesses to exist at the same time.
This is because when people have mental health issues, they quite often turn to drugs and alcohol in order to manage the symptoms. The longer people do this, the more likely they are to develop an addiction.
What makes abstinence such an important goal?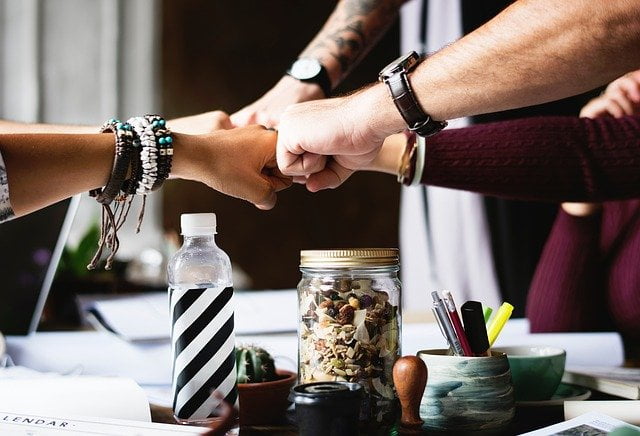 Addiction is most effectively managed through abstinence. This is because of the wiring of the brain.
When a person achieves sobriety and then falls "off the wagon" then it's very easy to return to addictive habits because the brain is already structured to allow this. 
Staying sober strengthens the new pathways that are building in the brain that support a person to remain abstinent. The longer a person is sober, the easier it becomes.
Start your recovery journey today by calling our expert team on 0800 088 66 86
What you gain from attending a private rehab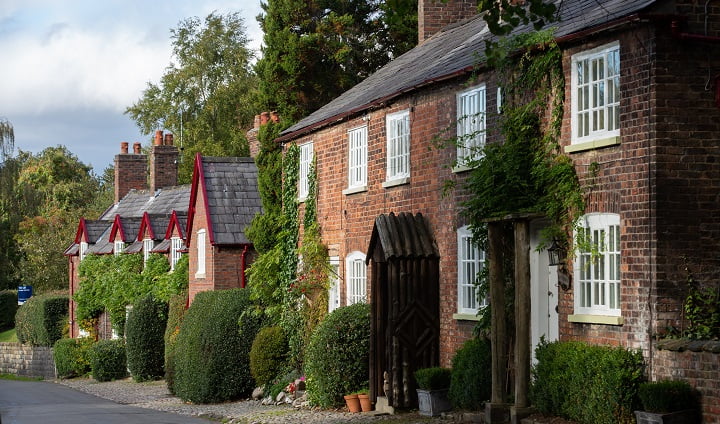 Private clinics offer many highlights that are specific to these environments. 
24-hour care from a team of clinical staff who are trained to keep you safe and ensure your wellbeing.
A substance-free zone that focuses attention on healing and recovery.
A team of experts in addiction who understand the best methods to approach your treatment.
Top-quality treatments including evidence-based psychologies which have proven to be extremely effective in treating addiction across the world.
A supervised detox by clinical staff to ensure that patients safely come off alcohol, opiates, and benzodiazepines. 
A welcoming environment where you'll be fully catered for with delicious food.
A wide range of therapies and holistic activities to enhance the start of your recovery.
Private Vs council-funded treatment options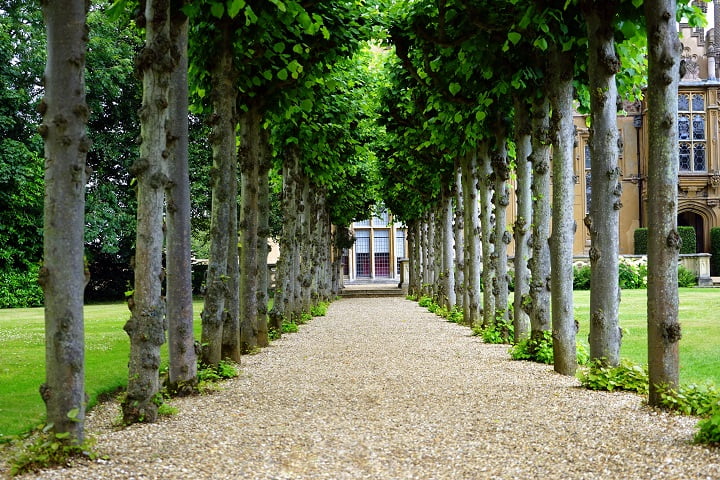 There have been many government budget cuts in the field of addiction over recent years. This means that council-funded options have been affected.
There is still provided in a lot of towns, but the amount of input offered isn't as much as what you get at private clinics.
Private clinics offer a total approach. This includes therapies and activities to heal the mind, body, and soul.
Council-funded clinics offer weekly group sessions. There will also be some light input from drug and alcohol workers.
These services can be really beneficial for people with mild substance issues.
For those living with moderate to severe addictions, a stay at a private clinic offers the ultimate place to build recovery.
Start your recovery journey today by calling our expert team on 0800 088 66 86
When is a visit to rehab essential?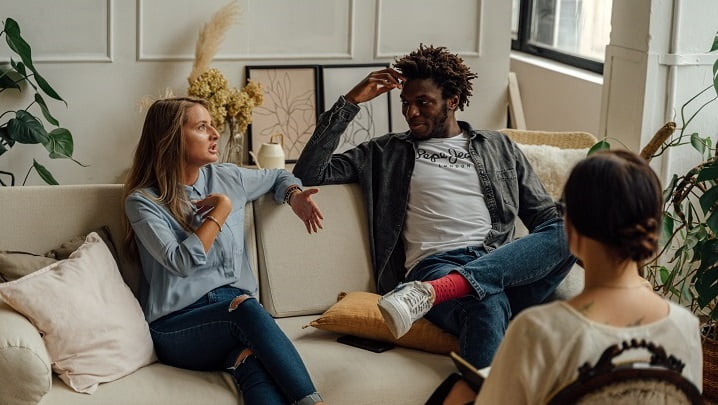 Many people with addictions will be living with very uncomfortable consequences. This will include the impact on physical, mental, and social health.
Rehab is especially important for people who experience the following: 
Using more and more drugs and alcohol to achieve an effect.
Polysubstance use (more than one substance) to feel an effect.
Mental health problems and/or suicidal thoughts.
Becoming violent when taking drugs or drinking and putting yourself and others at risk of harm.
Consuming above 30 units of alcohol most days.
Wernicke's encephalopathy due to the amount you drink.
Delirium tremens or seizures when you stop drinking.
Where else are people treated for addiction in Bolton?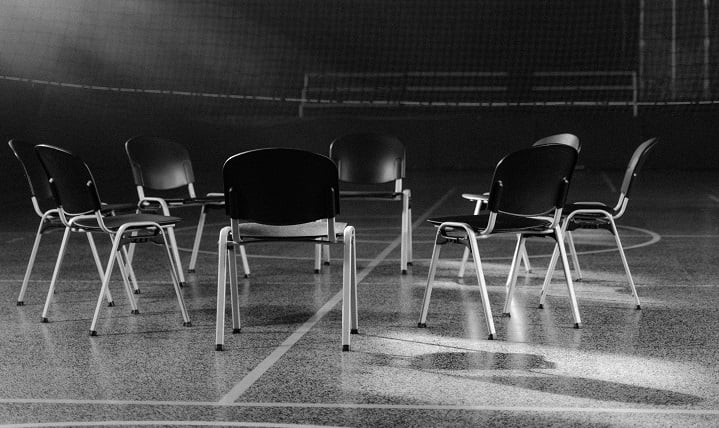 Some people who use drugs and alcohol won't be eligible for rehab. In this case, there are other options to support recovery.
What's the first thing that happens when you enter rehab?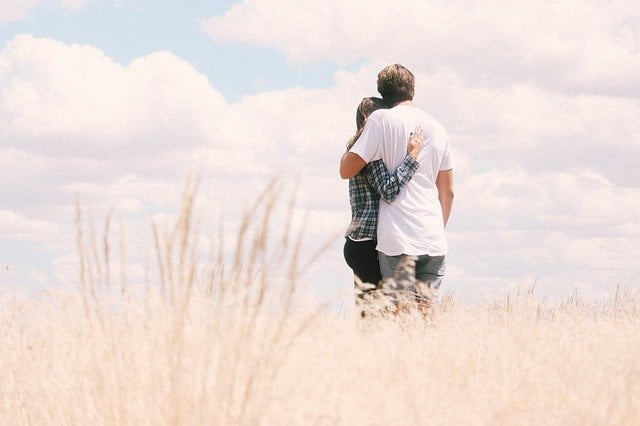 When you first enter a drug and alcohol rehab Bolton, you'll meet with a member of staff who will show you around and make you feel comfortable. From here, you'll then meet a doctor who will hold one or two assessments with you. These are important as they make it clear what treatments you require.
The assessments for drug use
The DSM-5 assessment is used to clarify how serious your addiction is. It was created by a variety of addiction experts from all over the world. 
The focus of the questions brings attention to all the ways that substances can affect you. It's not solely focused on physical withdrawal.
The topics covered are:
Whether you use drugs in dangerous or risky ways.
If you're able to prioritise life responsibilities effectively.
What withdrawal symptoms there are.
Being unable to reduce how much you use.
The ASAM assessment creates a picture of your whole life. It's incredibly insightful in making it clear to staff what treatments you need.
There are questions linked to:
How healthy you are in the body.
How you think about the world and events.
What your life is like where you live.
If you actually want to reduce or quit drugs.
What is your relationship with withdrawal is.
How drugs effect your relationships.
The AUDIT assessment for alcoholism
Where people have addictions to alcohol the AUDIT assessment is held. There are a series of questions and you choose from a list of 4 answers. It's proven to be an effective assessment for people of all backgrounds when addressing alcohol.
Scoring more than 13 means that it's likely you need serious treatment.
The following areas are covered:
How often do you drink.
What you act like once you're drunk.
If you're able to maintain a regular lifestyle.
Start your recovery journey today by calling our expert team on 0800 088 66 86
How does my family support a loved one with an addiction?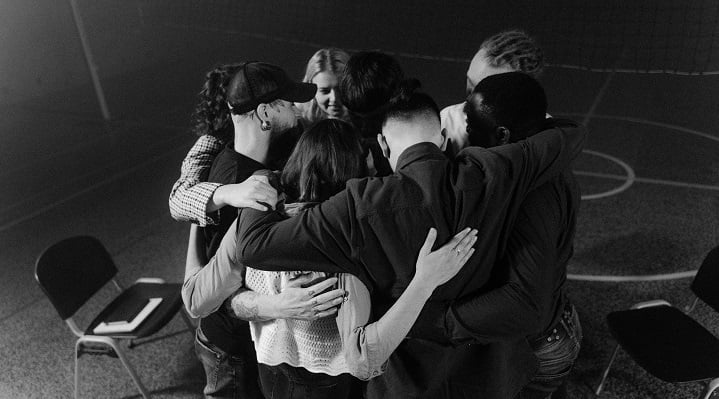 When a loved one has an addiction, it can be really hard to know what to do. It's likely that some of the family are confused about how to set boundaries. This can create very serious tension and stress within relationships.
Addiction affects the whole family. Sometimes codependency develops. Some members might become completely apathetic towards the addicted family member. The dynamics become hard to navigate. 
A really helpful way to positively impact the family and the person who is unwell is to stage a CRAFT intervention. This method offers various techniques for each family member to use when communicating. It focuses on positive reinforcement.
From this basis, many people with addictions, even when they have been in denial of their problem, have reached a point where they become open to treatment.
How much will you have to spend to get a rehab placement?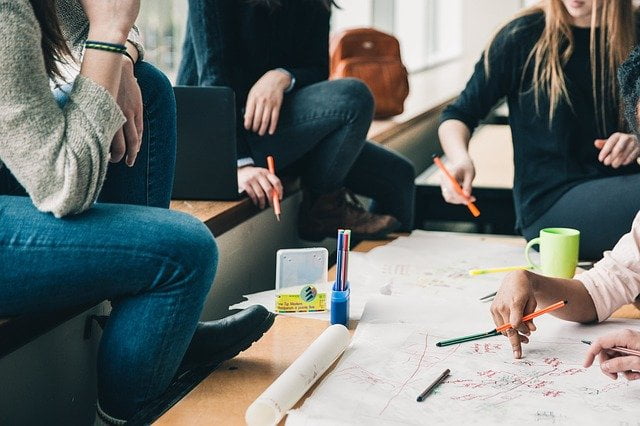 The amount you pay for a stay at rehab will be different according to where you go and how long you stay. It's worth having a chat with Rehab Recovery for more guidance around this.
To give you an idea, though, you can expect to pay the following:
10-day detox
For a multi-occupancy room, it's around £2,000-4,000.
A single room just for you is about £3,000-£6,000.
It's recommended that people remain at rehab after detoxing in order to benefit from psychological therapies too. Addiction needs to be treated from multiple angles for recovery to have higher rates of success.
28 days
The majority of people entering rehab will stay for 28 days as this allows a full programme of treatment to take place. All therapies, medications, and activities can take place in a relaxed and immersive way.
A single room is around £8,000-£12,000.
A multi-occupancy room is around £6,000.
A home detox
Medically supervised alcohol detox can take place at home. A doctor will oversee it by making contact with the patient every day.
They'll do this to ensure the person's safety and before prescribing more medication. This costs around £1,500.
Start your recovery journey today by calling our expert team on 0800 088 66 86
Finding the right rehab for you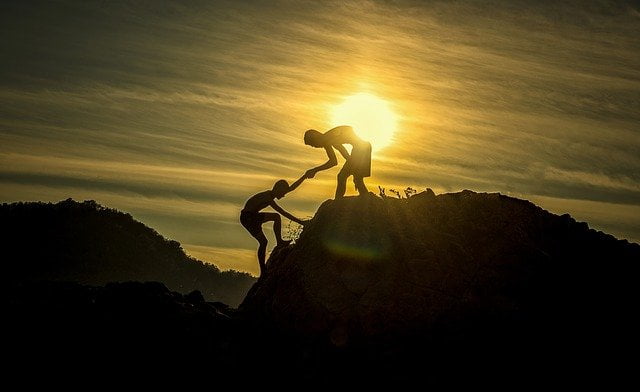 If you're new to thinking about rehabilitation, you might not know what to expect. If you're thinking about staying at a clinic, you might be confused too.
There are things you can do to make the decision-making process easier:
Research what clinics are in Bolton and other areas you might be interested in (the Rehab Recovery team can guide you through this if you'd like).
Make a list of questions about the rehab, treatments, etc and call each clinic to find out the answers.
Look up reviews and testimonials of the clinics. 
Find out what the recovery rates are for each clinic.
Find out how each clinic supports its residents with an aftercare programme.
With all this information in hand, it becomes much easier to know which rehab will suit you most.
What happens when people go through detox?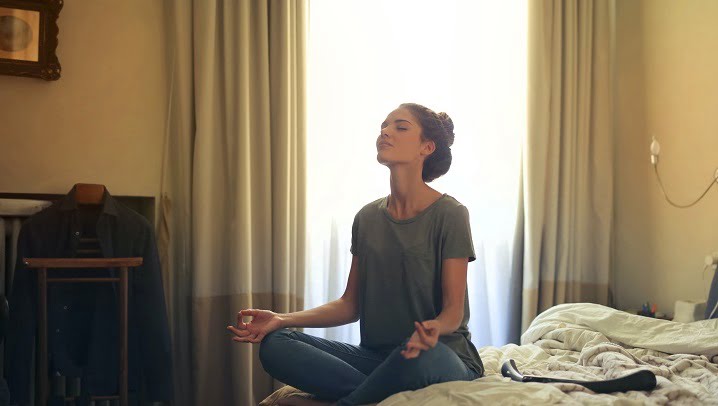 Alcohol withdrawal can be extremely dangerous if you have a physical dependency. Symptoms include anxiety, mood swings, sickness and diarrhoea, insomnia, tremors, and seizures.
This is why if you're in this situation, it's really important that you access an alcohol detox that is overseen by a doctor. Trying to quit alone at home can result in death if a person goes into a seizure.
At rehab clinics, the detox lasts around 7-10 days. It includes a prescription of Librium which is dosed in a tapered way. This means the amount of the medication reduces as you near the end of the detox.
Some people might be eligible for a supervised home detox. This has to be approved by a professional and will take place at the person's home.
The person will be in daily contact with a doctor before meds are prescribed. For this to happen, the patient has to be considered "low risk" in terms of being able to manage the process.
Can I choose how long I go to rehab?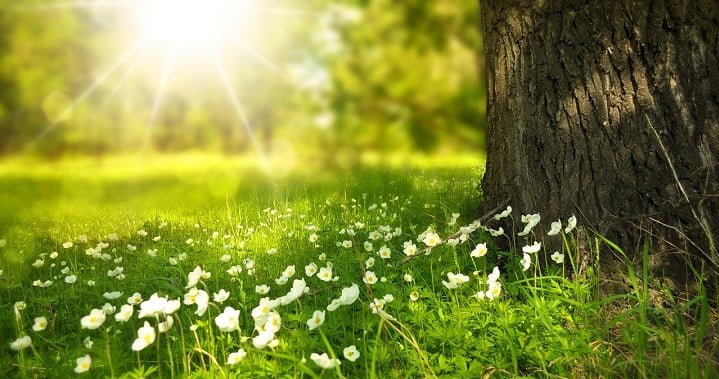 There are advisable lengths of time for people to attend rehab. It's usually 10 or 28 days as mentioned above. The reason for this is because of how programmes are structured.
The professional team has processes to lead you through which often take optimum amounts of time for healing to begin.
You can discuss this with the rehab team. However, for the majority of people, the most common length of time they'll stay is around 28 days.
Start your recovery journey today by calling our expert team on 0800 088 66 86
Rehab for cocaine in Bolton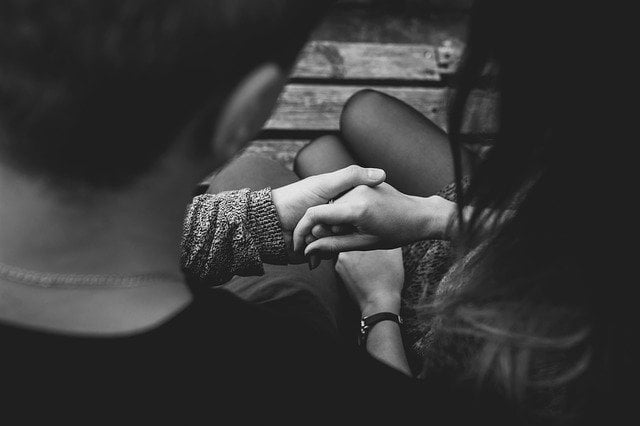 Many people have developed cocaine problems as a result of how easy it has become to get hold of. Sadly, for many, this also leads to crack-cocaine use.
These substances, especially when combined with alcohol do serious damage to the body. 
The cardiovascular and respiratory systems are affected, as well as the organs. With the build-up of toxins, it's only a matter of time before illnesses and diseases arrive.
Therapies at drug and alcohol rehab Bolton focus on understanding the causes of addiction. Time is spent on how to change thought patterns and behaviours.
Along with this, group sessions offer alternative tricks and tips to stop using.
Rehab for heroin in Bolton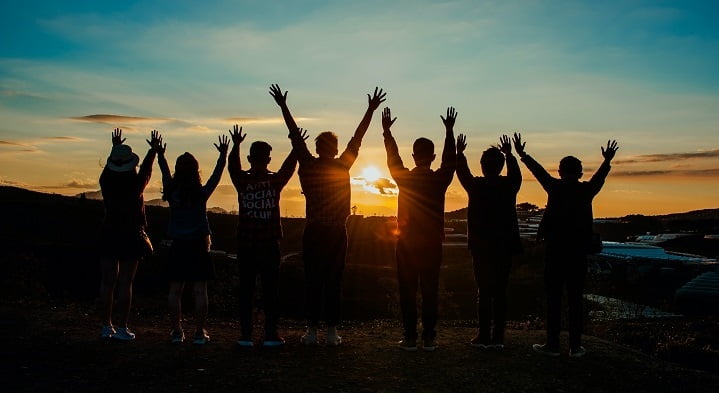 It's really important that people addicted to heroin receive a physical detox as well as psychotherapies. This is because heroin grips the physical body as well as the mind.
The detox period begins on admission to rehab.
A doctor will prescribe a medication like Subutex so that the withdrawal symptoms are kept to a minimum. This medication is prescribed in a tapered way and lasts 7-10 days.
After this, residents begin various therapies such as dialectical behavioural therapy, family therapy (where this proves helpful), and creative therapies. All of these provide the foundation for people to self-reflect on what triggers they have and how to change.
Rehab for cannabis in Bolton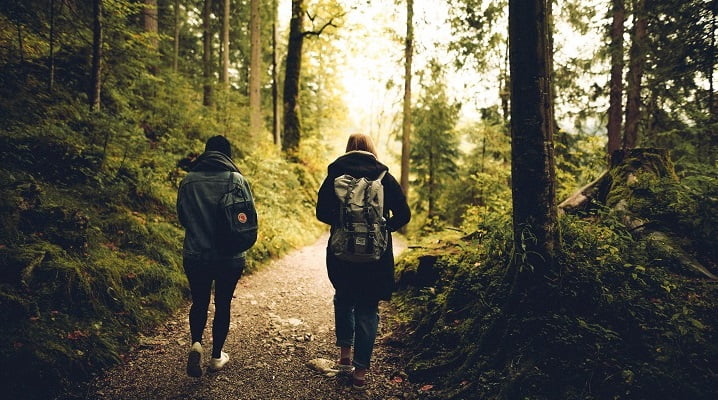 It's very common that people to become addicted to cannabis. This psychoactive substance is often used by people to try and manage mental health issues.
What many don't realise is that THC strains of cannabis can cause the following:
Mood swings (especially when craving).
Reduction in motivation.
Therapies identify ways to handle cravings as well as mental health. There is also a lot of emphasis placed on activities that promote self-awareness and inner peace.
Staff also support residents to identify important lifestyle changes to maintain future abstinence.
Start your recovery journey today by calling our expert team on 0800 088 66 86
Are therapies essential in order to recover from an addiction?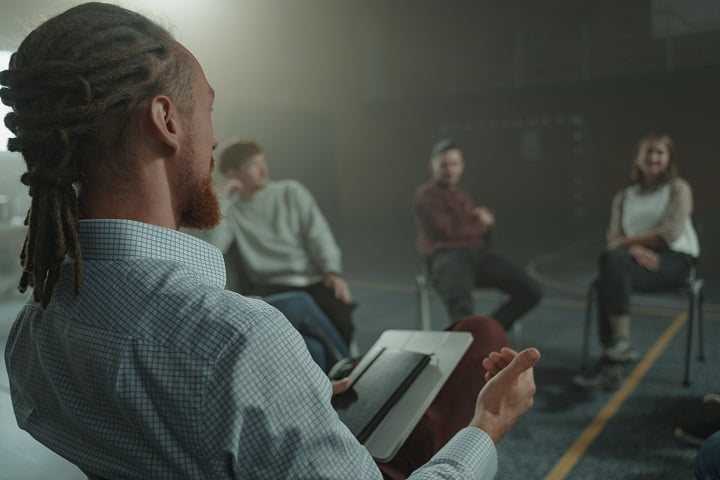 Addiction really needs psychological input as well as holistic support. A drug and alcohol rehab Boston is the best place for receiving both types of treatment. When every angle of the addiction is addressed, you're more likely to heal in a deep way.
The therapies available at rehab include:
Cognitive behavioural therapy focuses on changing thoughts in order to change behaviour.
Dialectical behavioural therapy enables people to manage emotional responses in much healthier ways.
Motivational interviewing supports people in building their resolve to remain sober and healthy.
Brief interventions offer new perspectives on how to think about old problems.
Alternative therapies such as ear acupuncture, equine therapy, meditation, and mindfulness offer different ways to connect with healing.
Other activities include yoga, music therapy, and art therapy. All of these are helpful in providing people with alternative ways to be in the body and also how to process life without using words.
What happens when you leave rehab? Relapse prevention.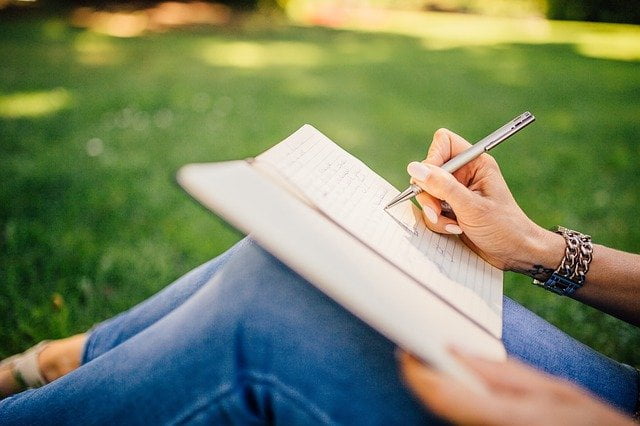 At rehab, you'll plan with staff how to reintegrate into regular life in a way that will keep you sober. This requires a solid aftercare plan.
It's essential that you speak openly and honestly about what your usual triggers are.
One of the staff is likely to explain the HALT method as this will make up part of the relapse prevention plan. HALT identifies 4 common human states that regularly trigger cravings: Hunger, Anger, Loneliness, and Tiredness. 
When you're able to identify which state is causing the trigger, you can then follow the necessary steps to effectively manage it. Following this method supports you to remain sober.
Your aftercare plan will also outline what activities you can make a regular part of your life to support healthy living.
When is it time for rehab?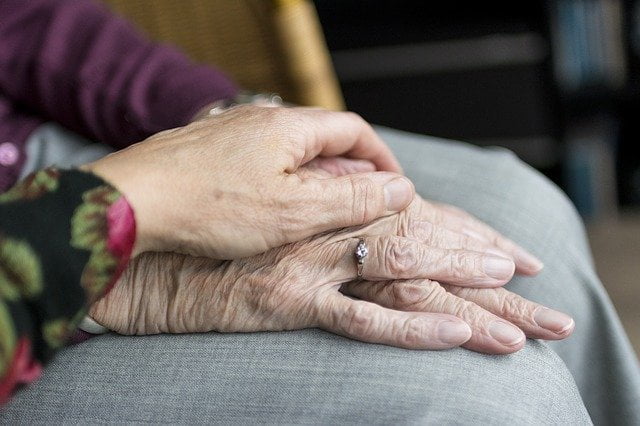 Really, the sooner addicts purge themselves of the harmful substances and change their lifestyle the better. Unfortunately, for most people, it takes some kind of dramatic event or the realisation that they have hit rock bottom to learn that they need to go to rehab.
Addicts may well take stock of their lives and realise that:
They have no job – This could have been lost due to the overwhelming need to be under the influence all the time. They may have neglected all other duties including turning up to work
Their family members have disowned them – Quite often, living and caring for somebody who is an addict can take a terrible toll on the people around them. If the situation does not get better, most people will be left with no choice but to turn their backs on addicts in order to preserve their own well-being
They have no money – An addict is all about getting their 'fix'. All money is spent on this, leaving them no money left over for even the bare essentials in life sometimes such as food, clothing etc. If they have not been able to gain or maintain a job, this situation is exacerbated and they can quickly fall into debt
They have no home – In some cases, the problem can be so severe that people are unable to pay for a roof over their heads
Their health is failing – Drugs and alcohol wreak havoc on the body both internally and externally. Prolonged frequent use can lead to organ failure and disease. Those who inject drugs are at more of a risk of contracting HIV/AIDs through shared needles
If people from Bolton are in a position where they need to enter some type of alcohol or drug rehabilitation facility, they have probably already suffered a great deal.
By taking this step the individual will be moving away from such pain and towards happiness, but there can be a bit of a bumpy ride during the first few months of recovery.
This period of adjustment is a challenge, and this is why so many people who try to give up alcohol or drugs will end up relapsing. Those people who are prepared for the challenges that lie ahead will be far less likely to relapse.
One of the biggest obstacles that people from Bolton are likely to face in early sobriety is the emotional rollercoaster.
Start your recovery journey today by calling our expert team on 0800 088 66 86
What to expect from rehab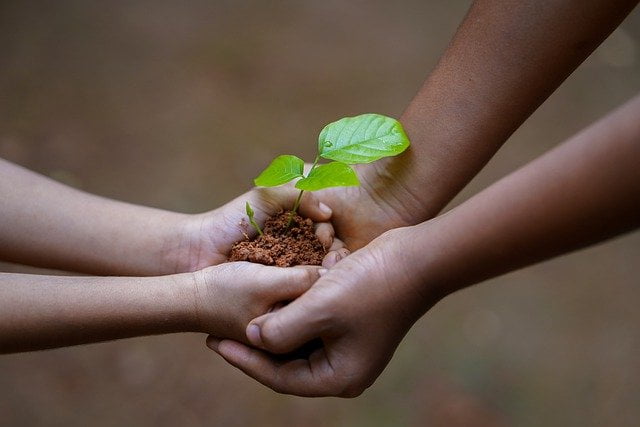 Rehabilitation centres focus on helping people overcome their addictions in order for them to be free to live a more fulfilling life. There are many differences from one rehab centre to the next, but the aim is always the same – to put people on the path to long-lasting sobriety.
As a patient of a rehab clinic, people can expect to receive the following care and treatments:
Therapy – Group and one-to-one therapy are often used in rehab to talk about past experiences, which helps to remind people of the reason they are there in the first place. Sharing stories with others can build a bond between patients which can be useful in the rehabilitation process. Often, addicts will have distanced themselves from people who are sober in their lives and move in circles with other addicts. Forming a bond and friendship with those who want to achieve sobriety can give them positive support in rehab itself as well as on the outside.
Workshops and activities – Activities keep the mind focused on something other than the fact that a person wants their personal favourite substance. Workshops help to teach skills that will help in the outside world. Addicts have a delicate temperament and state of mind. If something goes wrong in life, no matter how small it may seem to others, an addict can see it as a huge event and spin into a breakdown. When this happens, their first response is to reach for the drug of their choice.
The hardest part of rehab is often the withdrawal process and the first few months afterwards. This is due to the fact that it really is a huge life-changing experience for addicts.
They are giving up everything they know in favour of the unknown.
Emotional Rollercoaster of Early Recovery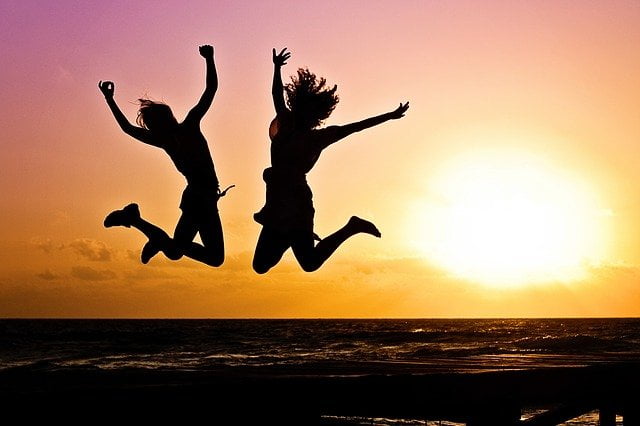 The emotional rollercoaster of early recovery occurs for a number of reasons including:
The individual will often be dealing with withdrawal symptoms, and the effect of these can sometimes last for months (post-acute withdrawal symptoms). These symptoms can interfere with a person's mood so that they feel more emotional than normal. Eventually, things will settle down and the individual will enjoy better mental clarity
During the years when the individual was abusing alcohol and drugs, they will have been numbing their emotions. When they become sober these emotions will need to thaw out and this means that they can feel very intense. This is because the person will not be used to feeling their feelings, and there can also be a bit of a rebound effect initially as the emotions thaw
There are many challenges to the fact in early recovery as the person gets used to their new life. This means that emotions tend to be high
The individual can be so relieved to escape years of addiction that they feel very intense feelings of happiness. These nice emotions are there to be enjoyed, but it is important that the individual is aware of the dangers of pink cloud syndrome
The person is likely to have feelings of guilt about all the years that they wasted on addiction. This can mean that there may be times when they feel low and remorseful. Such feelings will pass, and it is vital that the individual does not allow them to derail their recovery.
Start your recovery journey today by calling our expert team on 0800 088 66 86
How to Deal with the Emotional Rollercoaster of Early Recovery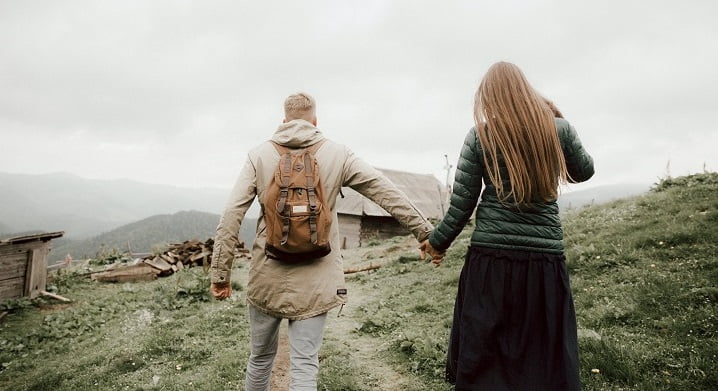 There are things that people from Bolton do in order to help them deal a bit better with the emotional rollercoaster including:
The person who is attending alcohol and drug clinics will be able to learn strategies for dealing with these mood swings
It is important that the individual does not allow their feelings to remain a secret. They need to tell other people what is going on with them
One of the easiest ways that the individual can learn to deal with these emotions is to join some type of recovery fellowship because this will give them support and advice long term
Contacting Rehab Recovery
For more information on detox and rehab options in Bolton, contact Rehab Recovery today on 0800 088 66 86. When you contact us, we shall outline a variety of treatment options that are available to you in Bolton.
This includes both private and statutory addiction treatments.
We also offer our drug and alcohol rehab services across a variety of locations within the UK, including Reading, Berkshire, Slough, Brighton, Enfield, Oxford, Woking, Chelmsford and more!
References:
[1] https://www.theboltonnews.co.uk/news/18797618.drug-related-deaths-bolton-hit-highest-level-since-2008/ 
[2] https://www.theboltonnews.co.uk/news/18220461.alcohol-abuse-putting-people-bolton-hospital/