Drug & Alcohol Rehab in Altrincham
Frequently named as one of the best places to live in the UK, Altrincham is a market town situated in Trafford within Manchester.
While this town deserves its good reputation, many residents are struggling with drug and alcohol addiction.
28.3% of people in Altrincham and surrounding areas drink more than the recommended amount of alcohol, which can cause physical and mental health problems in the long term.
Additionally, police are cracking down on several high-profile drug dealers in Altrincham and uncovering vast networks of drug use.
If you are struggling with addiction and wish to seek treatment, there are plenty of drug and alcohol rehab clinics in Altrincham that can help to turn your life around.
Rehabilitation centres tackle a broad range of addictions from physical dependence like substance use disorders, opioid use disorders, ketamine addiction and benzodiazepines to behavioural addictions like gambling addiction, shopping addiction, and gaming addiction.
The American Society of Addiction Medicine using the Patient Placement Criteria can assess you to see if your dependence to various addictions is mild, moderate or severe.
The DSM-5 assessment is another diagnostic test professionals can use, and your results will help your rehab to form a person-centred care plan.
What Is Drug And Alcohol Rehab?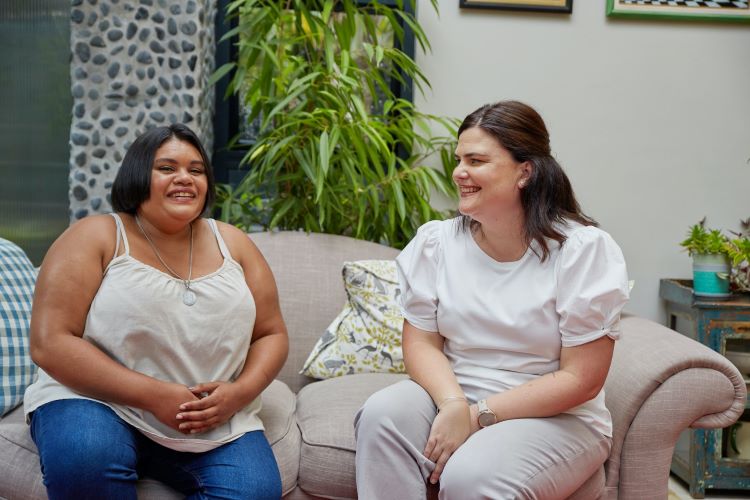 It can be difficult to recover from a drug or alcohol addiction if you remain in the same environment, as you will be surrounded by constant reminders and potential triggers that may drive you to use substances.
A solution to this problem is to attend a residential drug and alcohol rehab, where you will live at the clinic until you complete your treatment programme.
These facilities are dedicated to helping you to recover from addiction.
You will undergo a detox, receive counselling and learn how to manage your addiction and prevent a relapse after treatment.
Many people credit drug and alcohol rehab with helping them to achieve their recovery goals, and inpatient drug rehab is thought to be the safest and most effective way to heal from a substance use disorder.
You'll receive person-centered care, with therapy and any necessary medications tailored to your unique situation and severity.
What Is An Addiction Intervention?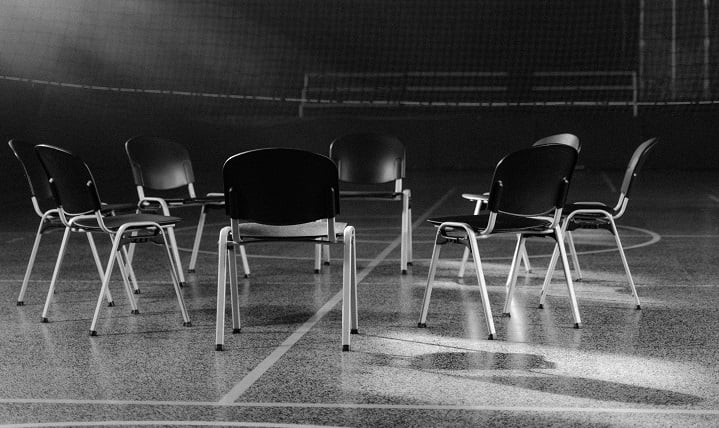 In many cases, the most difficult aspect of addiction treatment is helping the affected person understand that they have an issue with drugs or alcohol.
It's common for people struggling with addiction to refuse to acknowledge the problem or be completely unaware of it.
You can help by holding an addiction intervention for your loved one, bringing them together with a small group of people who care about their wellbeing.
An intervention is usually a surprise for the affected person, and they will be confronted by their loved ones who will describe how the addiction has affected them and ask them to seek help.
This can be a challenging event, but with a professional interventionist or counsellor in charge, the intervention will often run smoothly and end with the affected person agreeing to enter treatment for their addiction.
How Much Does Rehab Cost In Altrincham?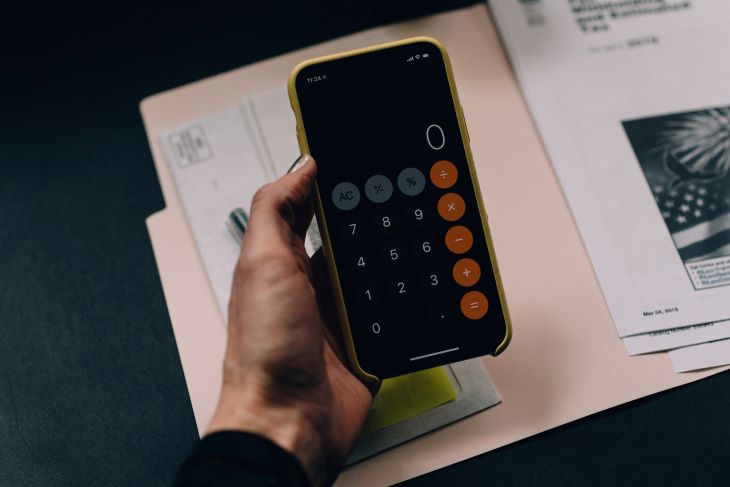 Don't be put off by the seemingly high costs of drug and alcohol rehab in Altrincham.
Many people believe that rehab is strictly for the rich and famous with a price tag to match, but this is not always the case.
While private rehab can be expensive, there are ways to lower the cost of drug addiction treatment while still experiencing the full benefits.
Prices can range from £1,000 a week to £75,000+ for a 30-day programme depending on which clinic you choose.
The average cost of inpatient treatment in Altrincham is £495 a day, which equates to £14,850 for a 30-day stay.
You may also have the option to complete a supervised home detox which can cost between £1,000 and £2,000.
How Long Does Rehab Last In Altrincham?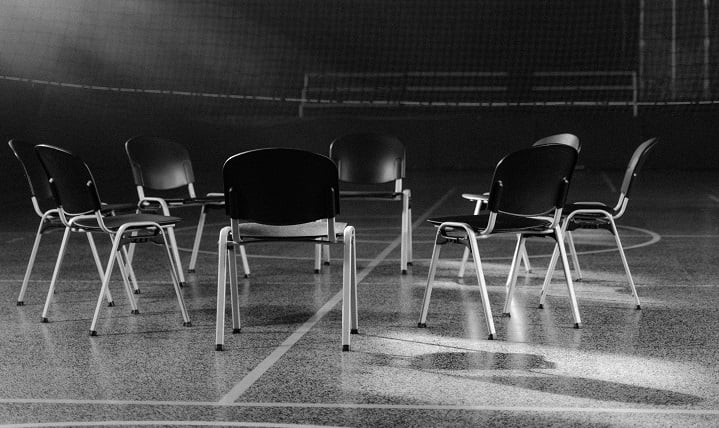 Depending on the type of treatment you require, most rehab clinics in Altrincham will offer a 30, 60 or 90-day programme.
30-Day Programme
This is the most popular length of treatment programme and involves full detoxification, at least three weeks of therapy and intensive relapse prevention.
Many drug and alcohol rehabs in Altrincham offer a complimentary 12-month aftercare programme for patients who are able to complete the full 30 days.
60-Day Programme
A 60-day programme involves more intensive counselling and is often recommended to people with moderate to severe addictions.
It provides the same benefits as the 30-day programme over a longer period, giving patients a better chance of long-term recovery.
90-Day Programme
For people with a severe addiction, a longer 90-day programme may be the most effective treatment option.
This allows them to remain in a safe environment, free from their usual triggers and temptations, with access to treatment for as long as they require.
In some cases, you may be able to attend rehab for as little as 5-10 days to complete a detox programme.
However, this does not involve counselling or relapse prevention and therefore may not be as effective as the above programmes.
Is Drug And Alcohol Rehab In Altrincham Available On The NHS?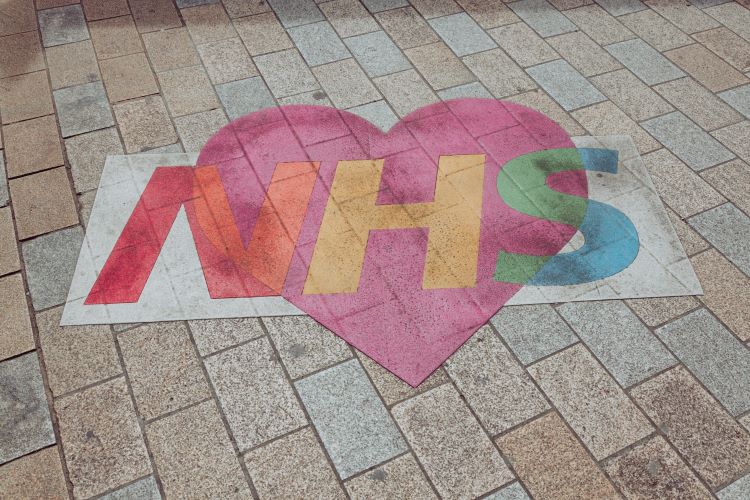 For many people, private inpatient rehab is financially out of reach.
They may be unable to afford the costs themselves, have little to no support network to assist them with funding and have exhausted their options for bank or credit card loans.
However there may be another way to access treatment, and this comes in the form of NHS-funded rehab.
If you are eligible for NHS rehab you will receive your addiction treatment for free, allowing you to recover despite your financial situation.
Your first step is to speak to your doctor – they will be able to refer you to a local drug and alcohol team that will assist you with your application.
Your application will be more likely to be accepted if you can prove that you have exhausted all community-based treatment options, such as outpatient programmes and home detoxes.
However, due to a lack of space many applications for NHS rehab are unfortunately denied.
NHS Rehab VS Private Rehab In Altrincham
Someone who attends private rehab will usually pay for their treatment out of their own pocket or through funds raised, while someone who attends NHS rehab will have their treatment funded by the government.
Benefits Of Private Rehab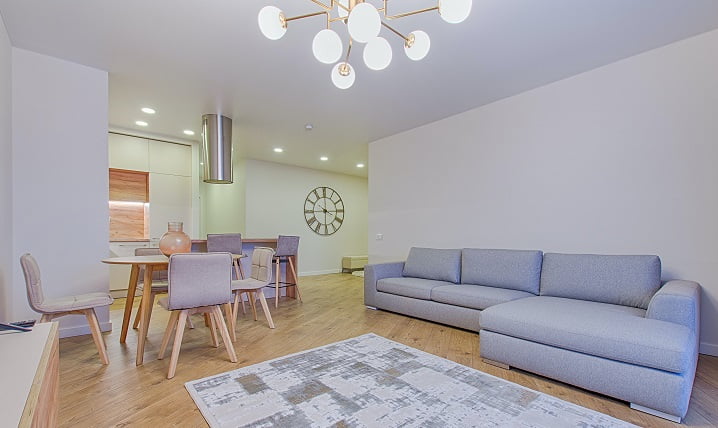 Benefits Of NHS Rehab
Free treatment and medication.
Access to high-quality care and treatment.
A greater chance of recovery when compared to those who didn't receive treatment.
Most people who receive NHS rehab would not have otherwise been able to access this life-saving addiction treatment, so it's worth looking into if you qualify for this type of financial aid.
Many free and NHS-run recovery services operate near Altrincham, including:
1. Turning Point – Smithfield Detox
Address: Thompson St, Manchester M4 5FY
Telephone: 01618 278570
Website: https://www.turning-point.co.uk/services/drug-and-alcohol-support/detoxification.html
2. Change Grow Live | Adult and Young People's Drug and Alcohol Service
Address: 43A Carnarvon St, Cheetham Hill, Manchester M3 1EZ
Telephone: 01618 236306
Website: http://www.changegrowlive.org/content/manchester-integrated-drug-and-alcohol-service-carnarvon-street
3. The Winnicott Centre CAMHS
Address: 195-197 Hathersage Rd, Manchester M13 0JE
Telephone: 01617016880
Website: https://camhs.elft.nhs.uk/
4. Priory Hospital Altrincham
Address: Priory Hospital Altrincham, Rappax Road, Hale, Altrincham, WA15 0NX
Telephone: 0800 860 6267
Website: https://www.priorygroup.com/nhs
The NHS Foundation Trust also offer services throughout the UK.
Outpatient Rehab VS Inpatient Rehab In Altrincham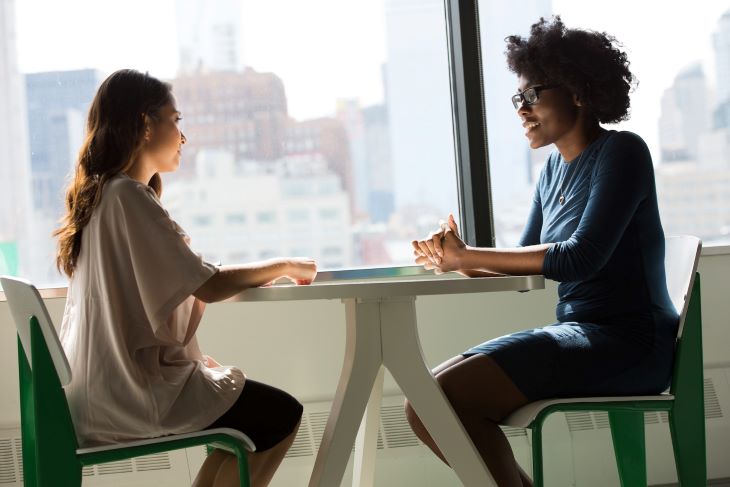 An inpatient will live at the rehab clinic full-time while they complete their treatment programme, while an outpatient will attend on a part-time basis and continue to live at home.
You can expect to enjoy the following benefits when attending drug and alcohol rehab in Altrincham as an inpatient:
The opportunity to recover in a safe and comfortable environment away from triggers.
24/7 medical supervision and care.
Access to any prescribed medication that you require.
12 months of complimentary aftercare.
Connect with other people who share similar experiences to you.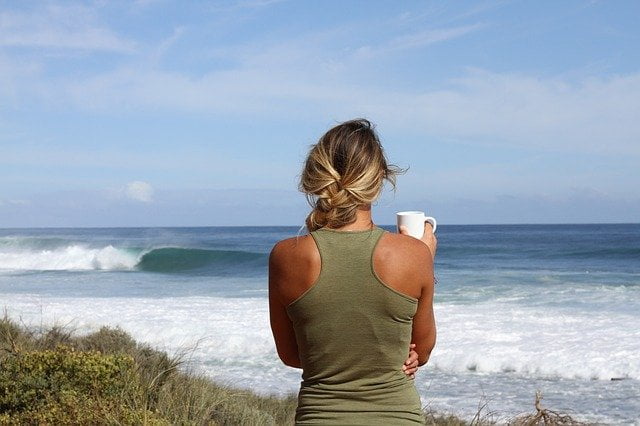 If you opt for an outpatient programme, you will benefit from the following:
The ability to continue working and raising your family while you recover.
More affordable addiction treatment.
Remaining in the comfort of your own home.
Medical supervision via phone and video chats between sessions.
Access to any prescribed medication that you require.
If you have a severe addiction then inpatient residential treatment may be more effective for you, while someone with a mild to moderate addiction may benefit from an outpatient programme.
Alcohol Detox And Rehab In Altrincham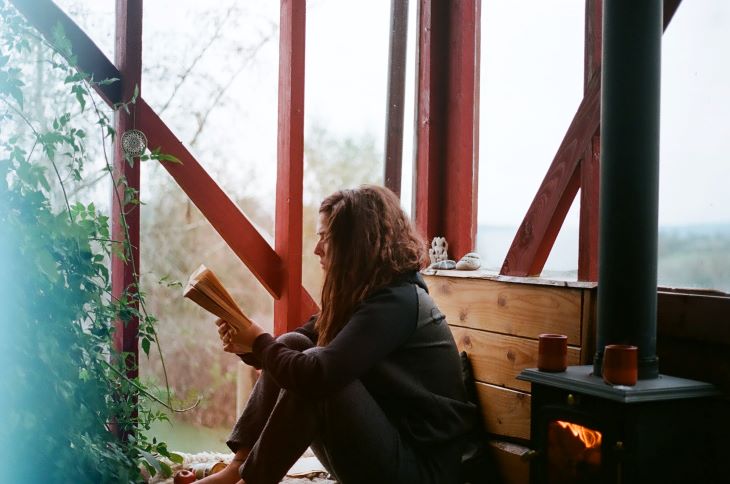 You can detox from alcohol at most rehab clinics in Altrincham.
Staff will create a personalised detox plan for you, allowing you to slowly taper off your alcohol consumption over 7-10 days.
This will help to reduce many of the more severe withdrawal symptoms that you may experience.
You may also be prescribed Librium which can prevent you from experiencing some of the most dangerous side effects such as seizures.
The remainder of your treatment programme will focus on counselling and relapse prevention to give you the best chance at long-term recovery after you leave rehab.
Cocaine Detox And Rehab In Altrincham
Many people have found success in recovering from a cocaine addiction or crack cocaine.addiction at our rehab clinics in Altrincham.
Most people are able to stop taking cocaine straight away, and will not need to taper off their use, however it is still recommended that you stop your cocaine use under medical supervision.
While therapy has shown effective in all kinds of people with addictions, psychiatric treatment can be particularly useful for those with additional mental health issues.
Once you have stopped taking cocaine you will begin a course of counselling sessions lasting for a minimum of three weeks.
Beat your cocaine dependence with the help of a drug and alcohol rehab in Altrincham – give our team a call today on 0800 088 66 86
Therapy in Rehab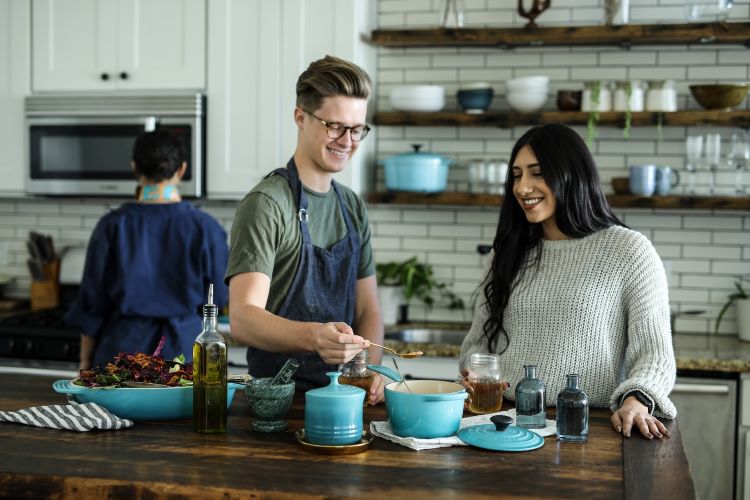 While  yoga, mindfulness and acupuncture may offer ways to physically unwind, Alternative Therapies like, art therapy, music therapy, drama therapy, and equine therapy offer a perfect space for you to think about what motivates you, without having to vocally communicate.
While individual therapy enables you to work through more personal concerns, Group Therapy provides you with a strong support network where you may learn from others who are in a similar situation.
If addiction has affected your family, Family Therapy may be offered to help you heal any issues that you need help working through.
Cognitive Behaviour Therapy that is trauma-based or Eye Movement Desensitisation and Reprocessing (EMDR), which has been shown to be more successful than CBT alone, are two examples of trauma-focused therapies. EMDR reconnects the traumatised person gradually to their feelings, memories, and physical sensations.
Motivational Interviewing is provided as a technique to confidently support your decision to stop and stay clean. This often paves the way for Motivational Enhancement Therapy.
The quick, sharp bursts of radical new ways of thinking about you in connection to your addiction are provided via brief interventions.
You can heal in a supportive environment with others going through the same struggles in a group psychotherapy session.
In order to establish a more healthy link, codependency therapy can assist in ending enabling relationships or ties where one person's needs are prioritised over another.
Twelve-Step Facilitation Therapy (TSF) employs the AA-style twelve steps to help clients achieve recovery, looking to the help of a higher power.
Contingency Management encourages you to go slowly by offering incentives for hitting each goal.
Rational Emotive Behaviour Therapy develops fresh, rational mental processes.
Acceptance and dedication You may commit to sobriety and accept your limits with the support of therapy.
The National Institute for Health and Care Excellence (NICE) sets quality standards for healthcare providers including drug misuse services, ensuring talking therapies and psychiatric treatment is good quality and results in success.
Heroin Detox And Rehab In Altrincham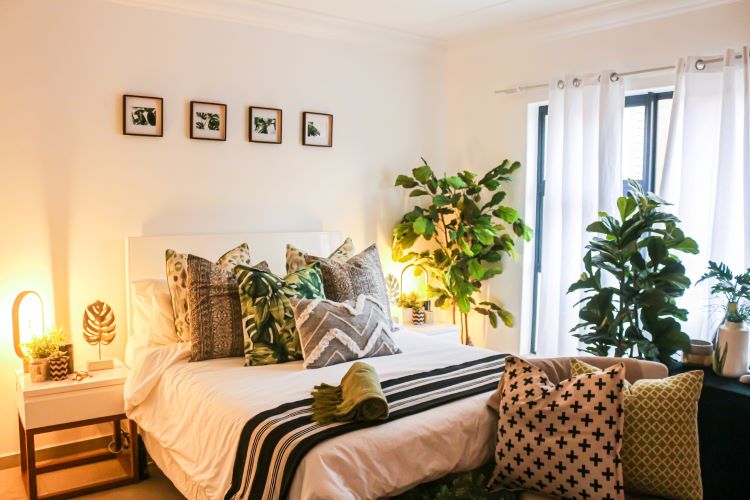 It is extremely difficult to stop using heroin, but not impossible.
Heroin rehab clinics are able to successfully treat people with heroin addiction by helping them to transition to a less addictive substance before eventually tapering off.
When you enter rehab, you'll be treated with a heroin detox. This is to help you reduce symptoms as you go through heroin withdrawal.
Suboxone is one medication that prevents the effects of heroin. Buprenorphine and Naloxone stop unpleasant cravings, so you'll find it easier to recover.
This is known as maintenance therapy, and usually involves methadone, which provides a similar sensation to heroin but is less addictive.
This is a safer form of substance use as the methadone is professionally manufactured and dispensed, reducing the risk of overdose.
Counselling and relapse prevention are also effective techniques to help treat heroin addiction.
Cannabis Detox And Rehab In Altrincham
Many people view cannabis as a harmless way to relax, but this substance has the potential to be highly addictive.
We understand the psychological impact of cannabis use disorder, and can help to reduce your cravings and triggers over time.
This involves intensive counselling over a number of weeks to help rewire the brain and rebalance the chemical structure.
Once you complete your cannabis treatment programme you should consider taking advantage of the aftercare services across Altrincham, which can help you to continue your recovery and avoid relapse.
What Is Alcohol Addiction?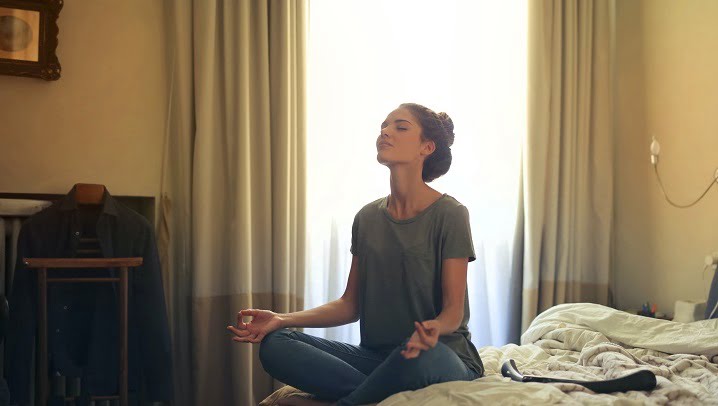 Alcohol is a popular and prevalent part of many people's social lives, but there is a delicate balance.
Alcohol addiction, a severe disorder in which victims are unable to manage their alcohol intake, is a kind of alcohol misuse.
Lives can be negatively impacted when a person loses control over drinking. This can take the shape of a person losing their job, experiencing relationship challenges, or having money problems, among other things.
If you're battling alcoholism, you could discover you're unable to carry out your daily responsibilities without drinking. You may feel you need a drink in order to perform. When you have been unable to acquire alcohol, you might have experienced discomfort or other unpleasant feelings.
One dangerous illness that can result from either binge drinking or daily use of alcohol is wernicke encephalopathy. Brain fog and sight problems are symptoms of the illness.
Alcoholic hepatitis can also take hold. This illness, which is usually symptomless, can eventually end in permanent liver damage.
Diagnostic tests for alcoholism like the Alcohol Use Disorders Identification Test and CAGE questionnaire can help you get the treatment you need, like entering rehab.
Here, you'll be given an alcohol detox using medical drugs like chlordiazepoxide, (Librium). Medically-assisted detox will only need to be completed if your body has become physically reliant on alcohol.
This medicine and the careful watch of medical professionals will protect you from potentially deadly alcohol withdrawal diseases like delirium tremens and alcohol withdrawal syndrome.
Alateen, and Al-Anon can provide you free drug and alcohol support in the Greater Manchester area.
What Types Of Therapy Are Available At Drug And Alcohol Rehab In Altrincham?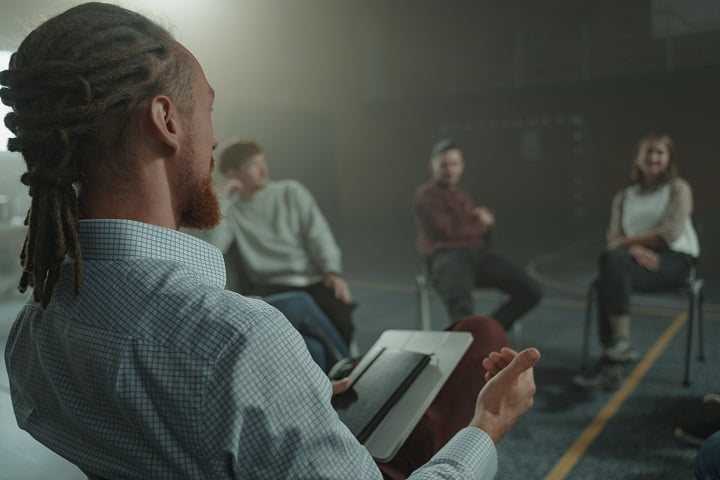 Most rehab clinics in Altrincham place a large emphasis on therapy, as this form of psychological healing can be extremely effective when treating an addiction.
The most common types of therapy treatments available at rehab clinics across Altrincham include the following:
Cognitive Behavioural Therapy (CBT)
CBT is based on the premise that your thoughts control your life.
If you have negative self-beliefs or a self-destructive mindset, this will be reflected in your actions.
This form of therapy helps to challenge and change any negative thoughts -and therefore negative actions- helping you to lead a more fulfilling life.
Dialectical Behaviour Therapy (DBT)
If you have trouble dealing with or controlling your emotions, DBT can be extremely helpful.
Based on CBT, this form of therapy helps you to understand your feelings and cope with them in a healthy way.
Contingency Management Treatment
Popular in the United States, Contingency Management involves rewarding patients with money or gifts if they are able to complete specific challenges, such as not using drugs for a certain amount of time.
Motivational Interviewing
Motivational Interviewing can help you to determine and work towards your goals.
Your therapist will guide you through the process, asking questions and helping you to understand what you want to get out of treatment.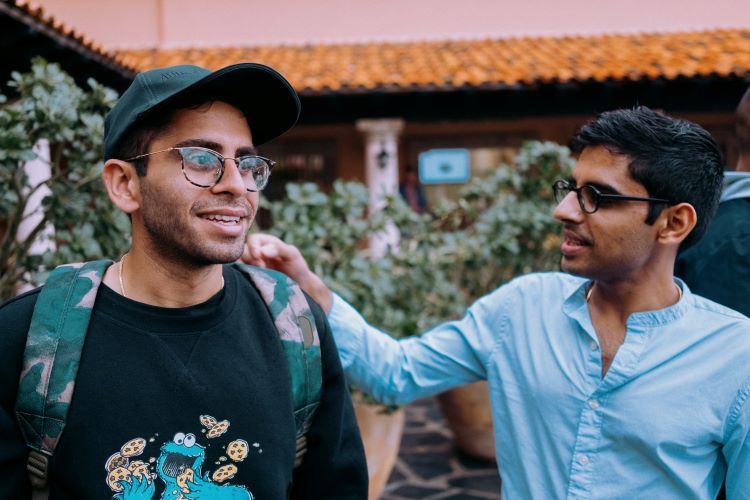 Family Therapy
If your family has been affected by addiction, Family Therapy can help reopen the lines of communication and help each member resolve conflicts in a healthy way.
Group Therapy
While many forms of therapy simply involve the patient and the therapist, group therapy is comprised of one or more therapists and a group of people who often share similar experiences.
They can share their stories while helping and learning from each other, which can improve social skills and build a support network.
Holistic Therapy
Also known as alternative therapies, holistic therapies can address the mental, physical, emotional and spiritual aspects of addiction and work to heal you in each area.
They may involve acupuncture, yoga, aromatherapy and other mindfulness practices and can be very effective when combined with a more traditional form of therapy.
Co-Dependency Treatment
Many people who struggle with addiction experience co-dependent relationships, in which one person finds validation in doing everything for the other person.
This is not healthy for either party, and co-dependency treatment can help you to break free from the routines and habits that you may have fallen into with friends, family members and spouses.
What Is Dual Diagnosis?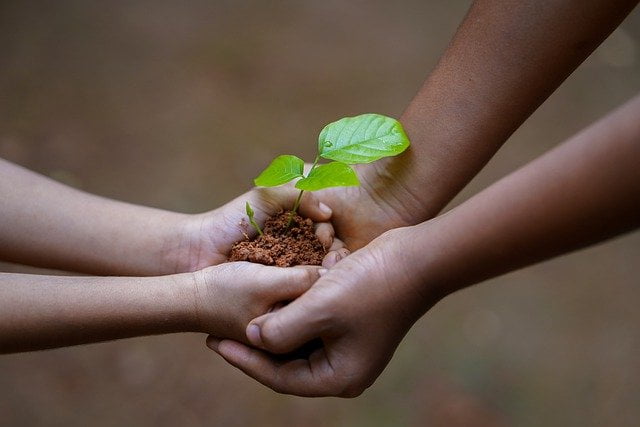 If you receive a dual diagnosis, it is vital that you receive specific treatment that you require so that you can effectively recover.
Many people have never heard of a dual diagnosis and may be surprised to receive this information when they arrive at a rehab clinic.
A dual diagnosis is given when a person is affected by addiction and a mental health condition simultaneously.
They may have become addicted to alcohol after attempting to self-medicate their depression symptoms, or they may have begun to suffer from paranoia and hallucinations after long-term use of cannabis.
Anxiety, post traumatic stress disorder (PTSD) obsessive compulsive disorder, eating disorders, bipolar condition, borderline personality disorder, bipolar disorder and schizophrenia. are just some of the mental health disorders that people with addictions may be living with.
Psychiatrists can offer a formal diagnosis after a thorough psychiatric assessment.
If just one of the two conditions is treated, the other is likely to return.
As a result, both must be treated at the same time for the best chance of long-term recovery.
A private drug and alcohol rehab is one of the best places to be for dual diagnosis treatment, as staff will be trained to treat these patients with a scientifically-recognised combination of medication, counselling, detox and aftercare.
However, many organisations across the UK offer free mental health support, whether you are also suffering from addiction or not.
Some of the most useful include Mind UK, Young Minds, Rethink Mental Illness, Samaritans and Papyrus.
How Do Drug And Alcohol Rehabs In Altrincham Prepare For Relapse Prevention?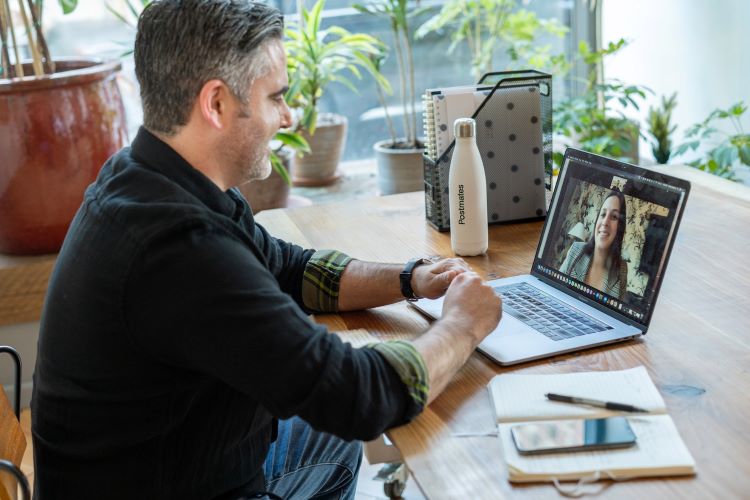 Once you leave rehab, you will be subject to the same cravings and triggers that may have plagued you before seeking treatment.
It can be very difficult to avoid these factors, and as a result it is common for people to relapse at some point after leaving rehab – sometimes even years later.
Your rehab clinic will work with you to lower the risk of relapse by using some of the following strategies:
Your counsellor may role-play with you to anticipate and manage common scenarios that may occur as you transition into life after rehab.
You will receive numerous worksheets and documents that you can complete and refer back to.
You may be advised to enter a 'halfway house' once you leave treatment, and staff may arrange this for you.
During therapy sessions, you will learn what your triggers are and how to manage them.
Your counsellor will teach you various techniques including HALT (Hungry, Angry, Lonely, Tired) to encourage you to check in with yourself and your emotions regularly.
You will be informed of any support services that you can connect with once you leave treatment.
Even if you receive all the help and support in the world, it is possible that you may still relapse.
If a relapse does occur, remember that you have the power to make this relapse a distant memory by continuing to prioritise your recovery above anything else.
Which Aftercare And Support Services Are Available After Rehab?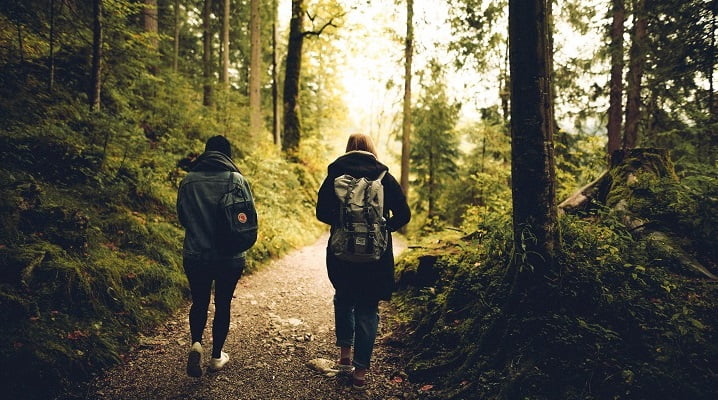 Continuing your recovery through the various aftercare and support services available throughout Altrincham can help to keep your sobriety at the forefront of your mind.
Your counsellor will be able to inform you of the specific services that may suit you best, but some of the most common in Altrincham include:
Rehab will have equipped you with coping mechanisms, like a solid relapse prevention plan, which will help you stay strong even when you come across old triggers.
Sober living houses are residences just for people in recovery. This accommodation ensures no drugs or alcohol or negative influences will be in your space while you adjust to life outside of rehab.
Getting Help Today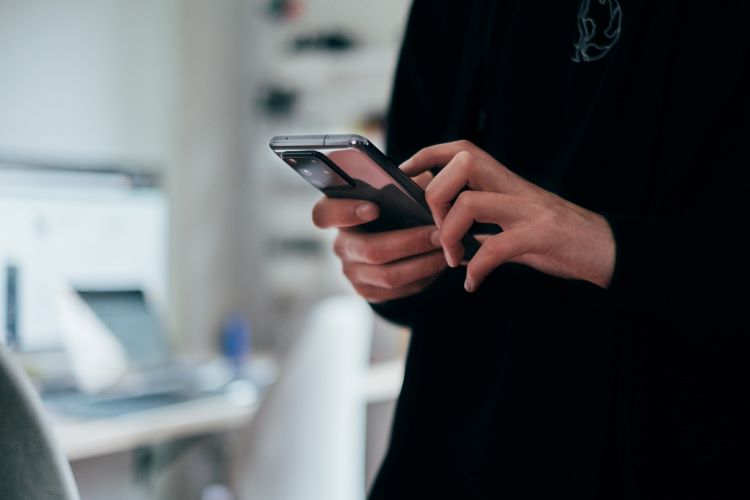 If you still have questions about drug and alcohol rehab in Altrincham, addiction treatment in general or anything else related to your recovery, call our Rehab Recovery team now on 0800 088 66 86.
Addiction may seem overwhelming, but with the right support behind you, it's possible to reach a happier, healthier future.
Every rehab in England and Wales that we work with is vetted by the Care Quality Commission.
Get help for addiction across Greater Manchester, including in Manchester, Wigan, Stockport, Bolton, Salford, Oldham, Rochdale, Bury, Cheadle and Gatley, Stalybridge, Worsley, Middleton, Leigh, Ashton Under Lyne, Stretford, Hazel Grove and Bramhall, Urmston, Swinton and Pendlebury, Hyde, Eccles, Denton, Radcliffe and many others.