Drug & Alcohol Rehab in Burnley
There are almost certainly a number of people living in Burnley and dealing with addiction problems. This type of problem tends to be kept hidden because some know that admitting to any type of drink or drug problem would have consequences for their future.
There are a few options when it comes to addiction treatment Burnley, so it is usually necessary to consider rehab options both in Burnley and across Lancashire.
Our team is an expert when it comes to addiction treatment plans and rehab placements, and we offer a discrete service that will be able to place individuals in appropriate facilities elsewhere in the UK.
A report published by the Office for National Statistics revealed that Burnley had the second-highest rate of opioid-related deaths in the UK from 2016 to 2018. Specifically, there were 7.6 heroin and/or morphine-related deaths per 100,000 people in 2016, compared to the national average of 1.7 in the same year.
The rate of deaths in the area related to all drugs during that time period was 15.1 per 100,000 people, which was significantly higher than the national averages of both England and Wales.
Since then, drug-related deaths in Burnley have been on the decline, albeit marginally. In 2019, there were 11 drug-related deaths in Burnley, one fewer than the year before.
Five of these 11 drug-related deaths in 2019 were because of drug misuse, meaning they were associated with illicit drugs or were caused by drug abuse or drug addiction.
The latest statistics on Burnley published by the (ONS) have revealed that there were 35 drug-related deaths between 2017 and 2019, at a rate of 14.3 per 100,000 people. Although this is an improvement from years gone by, it is still substantially higher than the average death rate of 7.1 seen across England.
When it comes to hospital admissions from 'alcohol-specific conditions', including alcohol-induced behavioural disorders and alcohol-related liver cirrhosis, and alcohol-related conditions, Burnley records rates significantly above that of the England average.
Start your recovery journey today at a drug and alcohol rehab in Burnley by calling our expert team on 0800 088 66 86
Addiction is a Brain Disease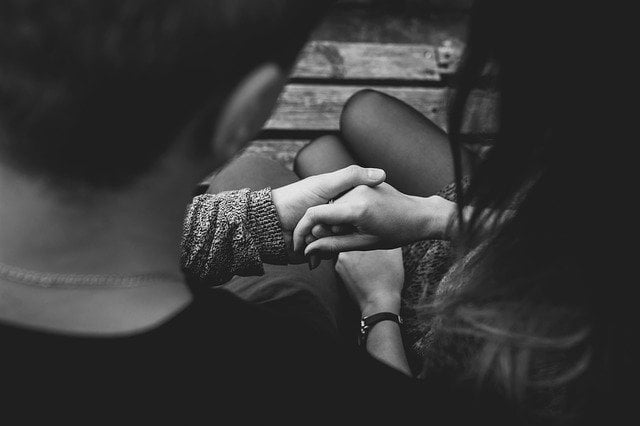 According to addiction experts, addiction is a chronic brain disease that is initiated by disorders in brain circuitry and dysfunction of neural connections. A common opinion among the general public is that addiction comes about as a result of specific behavioural problems and sub-optimal personal choices.
However, recent advances in addiction research have shown this not to be the case.
Addiction is not considered a 'choice' or 'moral failing' on behalf of the addiction sufferer – so the focus of rehab is always on returning agency to the patient.
Addiction interferes with the brain's ability to function normally by altering the neurology associated with pleasure, reward, motivation, and memory. Rather than seeking out and reinforcing healthy behaviours, addiction trains the brain to actively seek out harmful addictive behaviour.
The reward system of the brain becomes hijacked by addiction. Memories of past rewards, of any kind, motivate people to engage in addiction behaviour associated with drug-derived rewards alone, at the expense of rewards derived from more healthy behaviours or activities.
Drug-seeking behaviour and resultant drug abuse continue to occur despite the array of negative consequences that come about as a result.
Furthermore, even though people addicted to drugs or alcohol develop tolerance, becoming less and less sensitive to these substances, they continue to misuse them.
Addiction also impairs one's ability to control impulses and make accurate behaviour judgements, causing them to become pathologically obsessed with instant gratification in the form of drug or alcohol-derived rewards.
From substance use disorders and behavioural addictions to physical dependence, rehabs treat all issues big and small.
The DSM-5 assessment is an official medical test that can diagnose you with an addiction, and measure how much this is affecting you.
Another diagnostic evaluation is the The American Society of Addiction Medicine's Patient Placement Criteria (ASAM Criteria).
Private rehabs can offer person-centered care, that takes all of your individual needs and preferences into consideration.
Rehabs can treat wide-ranging issues such as:
Ketamine addiction
Gaming addiction
You can read more about addiction here.
Overcome the disease of addiction at an alcohol and drug rehab in Burnley by calling us on 0800 088 66 86
Addiction and Dual Diagnosis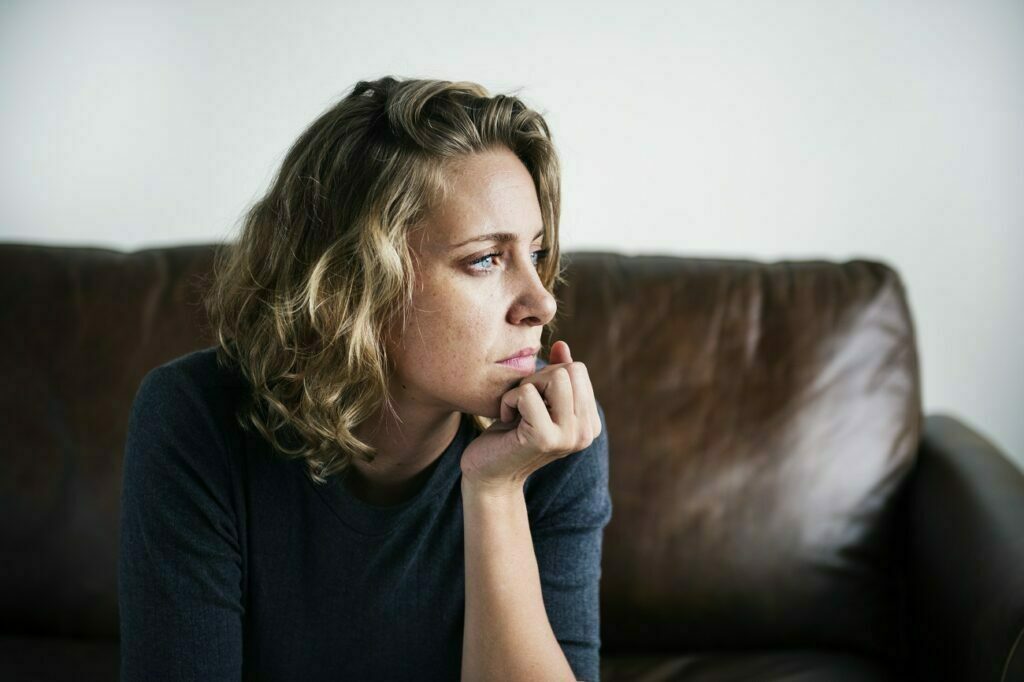 The disease of addiction often manifests itself as a symptom of an underlying mental health disorder, whether it be eating disorders, anxiety, depression, bipolar disorder, schizophrenia, depression, anxiety, bipolar condition, borderline personality disorder,  obsessive compulsive disorder, or post traumatic stress disorder (PTSD).
Addiction and mental disorders often occur together. Approximately 50% of people who have received a diagnosis of a mental disorder will also suffer from a substance use disorder at some point in their lives.
Co-occurring disorders interact with each other in a negative way, and ultimately, symptoms of each disorder are exacerbated.
Although co-occurring disorders are common in people with an addiction, it is very difficult to determine whether one disorder is responsible for the manifestation of the other, even if one was preceded by the other.
To make matters more confusing, it can even be difficult to determine which disorder came first due to overlapping risk factors and symptoms.
It is crucial that people with dual diagnoses receive comprehensive integrated treatment that focuses on addressing each disorder simultaneously. Abstinence from the addictive substance is required for integrated treatment to be effective.
A psychiatric assessment, with the help of a professional psychiatrist can help you to understand if you're suffering from one or more of these illnesses.
Gaining a diagnosis and getting the psychiatric treatment you need can get to the root cause of the problem and make it easier for you to recover and stay sober.
Rehabs offer medically-assisted detox and specialised therapeutic treatments to effectively address dual diagnosis.
You can also get free mental health support from organisations like Mind UK, Young Minds, Rethink Mental Illness, Samaritans and Papyrus.
Discover how a drug and alcohol rehab in Burnley will work to support your mental health by calling us today on 0800 088 66 86
The Importance of Abstinence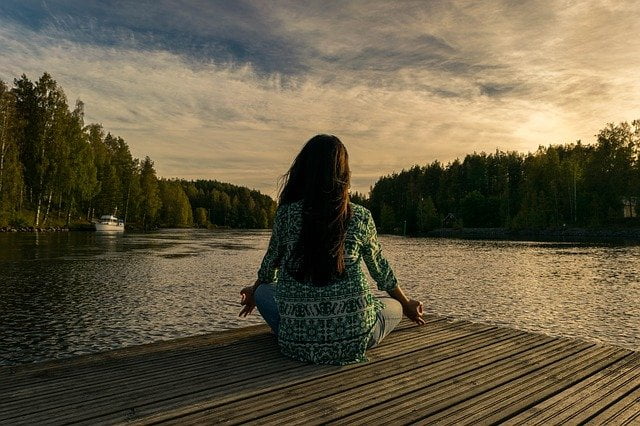 ne of the biggest challenges to recovering from addiction is making the commitment to refrain from using drugs or alcohol completely.
This is known as abstinence, which involves the practice of controlling one's impulses and exhibiting self-restraint in relation to drugs and alcohol.
Experts have agreed that abstinence is far more effective than harm reduction or moderation management – as a result, that's what rehabs focus on.
Research has also shown that commitment to an abstinence approach is the most predictive factor of successful recovery.
Abstinence allows individuals to develop a comprehensive understanding of and appreciation for the severity of their addiction and the extent of the negative impact it has on their lives.
Additionally, abstinence facilitates the healing and re-organisation of neurology that had become compromised by addiction, enabling a return to more typical levels of impulse control and emotional regulation.
Other approaches to addiction recovery, such as moderation management and harm reduction, have been proposed and garnered a not insignificant level of support.
However, these approaches are quite precarious and carry much more risk by leaving a bigger window for the temptation to consume drugs or alcohol.
Actively moderating what is deemed an acceptable quantity of a particular substance for consumption can be incredibly challenging for people with compromised brains to successfully pull off.
Consuming too much, for example, in the attempt to taper off drug or alcohol use, may trigger the return of harmful thought patterns that are conducive to drug or alcohol abuse.
The medical consensus is that people with a substance use disorder or who have had issues with substance abuse in the past should refrain from engaging in drug or alcohol-related behaviour completely.
Abstinence may not be the most convenient or comfortable approach to treatment, but it has continually proven to be the most efficacious.
Benefits of the abstinence approach to drug and alcohol addiction treatment include:
Removes temptation
Establishes concise, simple recovery aims
Motivates individuals to engage in professional treatment
Helps to aid relapse prevention
Improves medical status
Reach abstinence and make sure that you maintain it with the help of an alcohol and drug rehab in Burnley – give our team a call on 0800 088 66 86
What is a detox, and do I need one?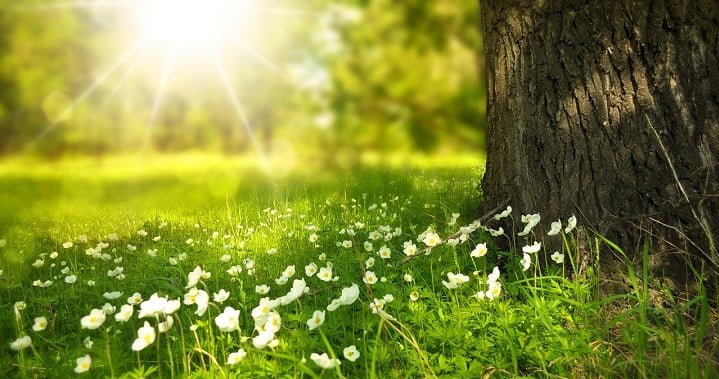 Simply put, alcohol or drug detox is the process of eliminating these substances from the body.
After prolonged use of drugs or alcohol, your body will build up a dependency on the substance. This means that you need more of the substance more often in order to feel the desired effect.
This is how a physical dependency is created.
When you have a physical dependency, suddenly stopping the substance can cause harmful mental and physical side-effects. These are known as withdrawal symptoms.
If it has been established that you have a physical addiction, undergoing an unsupervised drug or alcohol detox can be dangerous.
It is recommended to attend an inpatient rehab facility to go through the detox stage as this way you will have 24/7 support and direct access to medical professionals should you need it.
In severe cases, doctors may give you certain prescription drugs to counteract the drug or alcohol withdrawal symptoms with a view to reducing the dosage over time.
One example of this is the prescription drug Librium. It is a benzodiazepine that is often used to reduce the symptoms of anxiety – a common withdrawal symptom. It can also be effective at treating delirium tremens.
Librium comes in doses of between 5mg and 25mg, and you will only need to take it for a week to 10 days to offset the anxiety.
Once your dosage has been reduced or stopped, you will be referred to a therapist who can help you tackle the psychological and mental effects of your addiction.
In an inpatient rehab setting, this will be done immediately, while you may have to wait longer if you decide to undergo rehab as an outpatient.
Make sure that your detox is safe and effective with the help of a rehab centre in Burnley – give our expert team a call today on 0800 088 66 86
Residential Rehab in Burnley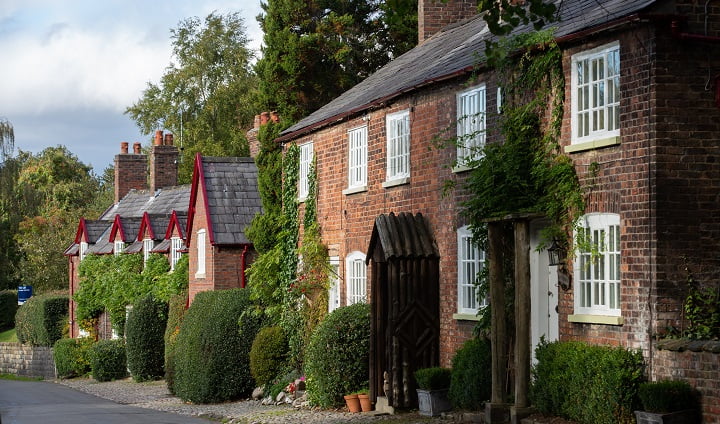 Residential drug and alcohol rehab in Burnley offers a whole host of benefits that are incredibly helpful to people attempting to heal themselves of drug or alcohol addiction.
Benefits of residential rehab in Burnley
treatment programmes in residential rehab are highly structured, controlled, and strictly organised. This prevents patients from thinking about engaging in drug or alcohol-related behaviour, ultimately limiting the possibility of relapse.
Patients in residential rehab have access to professional support 24 hours a day, 7 days a week. This is particularly important for the early stages of recovery when people are more likely to relapse due to difficulties experienced during drug and alcohol detox.
Access to drugs or alcohol is impossible in residential rehab as patients remain on the grounds of the treatment facility for the duration of their individualised programme. Unlike outpatient treatment, patients do not go home at any point, unless for family emergencies, and therefore the risk of relapsing is significantly reduced.
Furthermore, patients in residential rehab are shielded from external distractions or negative influences.
For instance, communication with the outside world, including visitation, is carefully monitored to prevent any potential coming into contact with addictive substances.
Withdrawal from drugs and alcohol can be intensely distressing, both physically and psychologically, depending of course on the duration of use and addiction severity. In some cases, withdrawal for people who are psychologically dependent on a substance lasts a very long time, and can even be life-threatening.
At residential rehab, the constant supervision and reassurance by medical professionals mitigate the dangers associated with drug and alcohol withdrawal and offers helpful emotional support.
Therapy treatments offered in Burnley
Drug and alcohol rehab in Burnley offers a variety of evidence-based therapy options that have proven to be effective in the treatment of addiction. Patients have access to therapy and counselling for the duration of their stay at rehab.
Regulations set by the The National Institute for Health and Care Excellence (NICE) ensures talking therapies and all other treatments are of an excellent standard. This includes:
Therapy in rehab teaches patients psychological tools and techniques to help them manage cravings and/or distressing thoughts should they arise. These psychological techniques can be implemented and utilised at any time, and are often very preventative against relapse.
In addition to therapy, residential rehab offers several holistic practices such as meditation and yoga, and sports and leisure activities such as gym and spa facilities, which can help to alleviate stress and improve both mental and physical health.
Residential drug and alcohol rehab in Burnley pledges to continue supporting patients after their treatment has ended.
Supportive aftercare programmes are devised by medical professionals at the end of treatment of which patients can avail themselves for up to a year at no extra cost.
Cons of residential rehab in Burnley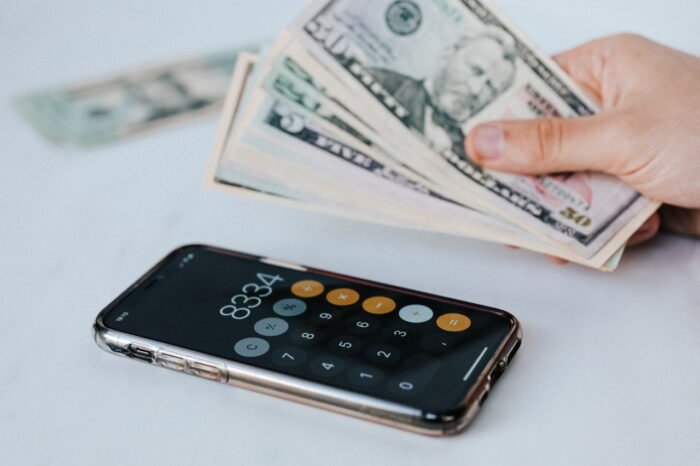 There truthfully aren't many many disadvantages to residential rehab outside of the price, which can be quite expensive depending on the level of care and intensity of treatment. That said, the price of drug and alcohol rehab pales in comparison to the price of lifelong substance use issues.
There are some points about the delivery of treatment and treatment requirements that are worth mentioning. For instance, some patients may not be suited to the very systematically organised nature of life in residential rehab.
All events, meals, therapy treatments, administration of medication, and recreational activities are meticulously planned out each day, not leaving much free time for residents.
Also, patients are required to stay on the premises for the duration of their treatment, which naturally means that they will be unable to attend to personal matters, professional, familial, or otherwise. Obviously, having to organise childcare or take time off work can be very challenging for patients.
Patients who do not have the option of taking time off from their job may be better suited to an outpatient treatment programme that allows them to continue living at home.
The transition period upon culmination of one's treatment may also pose a challenge to patients. Those who have lived at rehab facilities for a prolonged period of time have not had to deal with the stresses involved in the day to day life.
When returning to the outside world, these stresses become part of a person's life again, but these may be effectively mitigated by psychological tools and optimistic patterns of thinking acquired in therapy.
Aftercare support programmes can also be very helpful with re-adjustment to life in the outside world.
Get the best addiction treatments in Burnley for you needs by calling us today on 0800 088 66 86
How much does rehab in Burnley cost?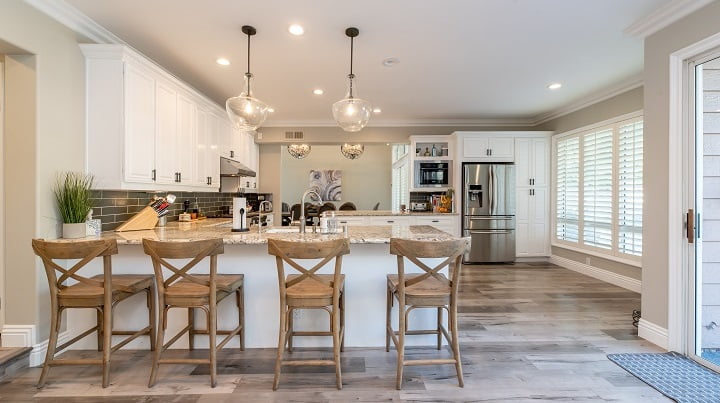 The price of drug and alcohol rehab in Burnley varies depending on several factors, including the amount of time you need to spend in rehab, whether you are attending rehab as an inpatient or an outpatient, and the treatment centre you choose.
Attending a private rehab clinic in Burnley can cost between £8,000 and £12,000 if you are staying for 28 days in a private room.
This can be reduced to around £6,000 if you opt to share a room.
A 10-day detox in a private rehab clinic in Burnley can cost between £3,000 and £6,000. Again, if you wish to share a room, the price could drop to between £2,000 and £4,000.
Opting for a home detox reduces the price again, and you can expect to pay around £1,500 for this.
However, there is no way for us to give you an accurate price until we have spoken directly to you and set out a specific treatment plan.
Many free NHS and NHS Foundation Trust services operate near Burnley, including:
1. East Lancashire CAMHS
Address: Mary Burberry Unit, Burnley General Hospital, Casterton Avenue, Burnley, BB10 2PQ
Telephone: 01282 425071
Website: http://www.eastlancshealthyminds.co.uk/details/directory/east-lancashire-child–adolescent-mental-health-service-camhs/355/
2. Inspire East Lancashire – Change Grow Live
Address: 41 Westgate, Burnley, BB11 1RY
Telephone: 01254 495382
Website: https://www.changegrowlive.org/inspire-east-lancashire/burnley
3. Red Rose Recovery
Address: St James Old School House, Cannon Street, Accrington, BB5 2ER
Telephone: 01254 352580
Website: https://redroserecovery.org.uk/
4. Casual Minds Matter
Address: Casual Minds Matter CIC, St James House, St James Row, Burnley, BB11 1DR
Telephone: 01282 222 290
Website: https://casualmindsmatter.com/
Change Grow Live, Turning Point and We Are With You can also offer you addiction help in your area, completely free of charge.
To learn how much your stay at a rehab in Burnley is likely to cost, call our expert team today on 0800 088 66 86
How do I choose the right drug and alcohol rehab in Burnley?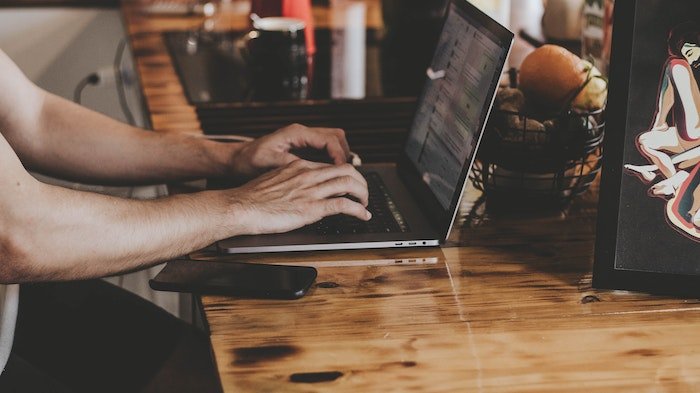 Choosing the right rehab clinic can be quite a difficult and overwhelming task. There are lots of options to consider, including the type of care you'll need and whether you want to opt for inpatient or outpatient rehab.
However, you should also consider the following:
Does the rehab facility have a long track record?
Does the rehab facility have good reviews?
Does it have a high success rate?
Is the treatment you need within your price range?
Is the facility staffed with highly experienced nurses, doctors, and addiction specialists?
Do you feel comfortable in the facility and around the staff?
Most rehab facilities in Burnley use a combination of talk therapies and alternative therapies.
It is important to understand exactly what the facility offers and if their approach to rehabilitation is the right fit for you.
To make sure that you end up at the perfect drug and alcohol rehab in Burnley for your needs, call us today on 0800 088 66 86
Cocaine rehab in Burnley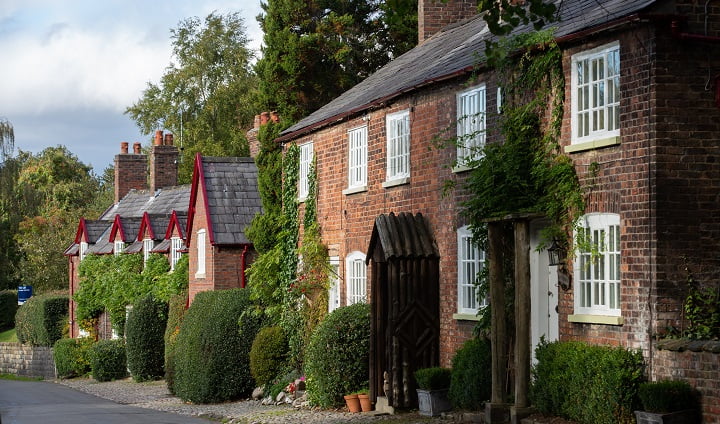 Cocaine is a highly addictive drug that causes short bursts of energy in the user. Cocaine and crack cocaine are both so addictive that even one dose can lead to immediate addiction.
Because the effects of cocaine are short-lived, users tend to take large quantities more often, thus creating a cocaine addiction.
In 2020, 777 deaths in England and Wales were directly related to cocaine use, an increase of almost 10% from the year before (6).
Cocaine is not a physically addictive drug, which means that cocaine detox will not cause any physical withdrawal symptoms and medical support is not required. This usually means that a shorter stay in rehab is possible.
Cocaine addiction, cocaine dependence can worsen if you don't seek help. The sooner you address this, the easier it will be to beat.
Overcome your cocaine addiction with the help of a drug rehab in Burnley – call our expert team today on 0800 088 66 86
Rehab for Alcohol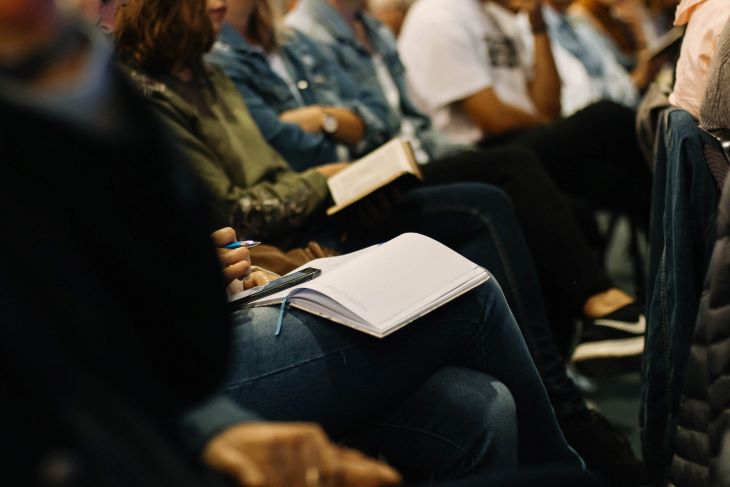 Thinking about alcohol a lot, hiding your consumption, wanting to drink more and more, and binge drinking regularly are all warning signs of an alcohol addiction.
There are some specific diagnostic tools for alcoholism like the Alcohol Use Disorders Identification Test, and the CAGE questionnaire.
When alcohol is present in the body a lot, it grows used to this change in chemicals. Alcohol breaks down the body while simultaneously making it reliant on it, which can lead to dangerous health conditions such as Wernicke encephalopathy and alcoholic hepatitis.
This means that if you are drinking heavily, it can be dangerous to quit cold turkey.
If alcohol detox is carried out without the help of a medical professional, you could risk seizures, Delirium Tremens, or alcohol withdrawal syndrome.
Chlordiazepoxide, known as Librium, is a medication you can be prescribed to help with the symptoms of alcohol withdrawal and ensure your brain and body can cope with the transition into sobriety.
Charities Alateen, The National Association for Children of Alcoholics, and Al-Anon can support affected teenagers and adults, as well as their families.
Heroin rehab in Burnley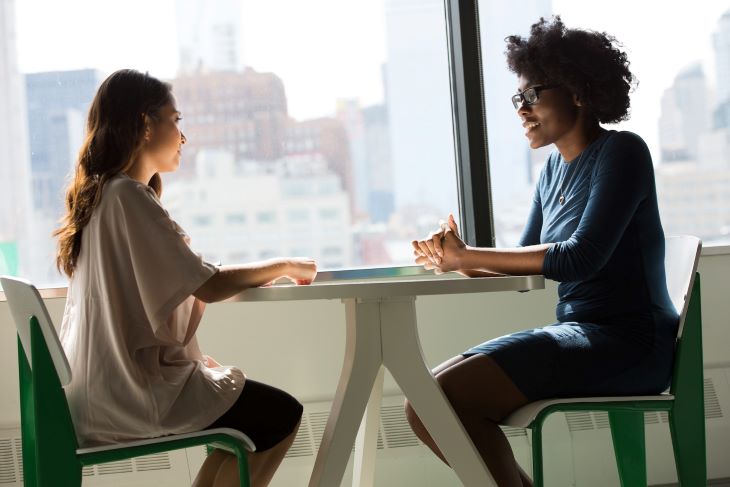 Heroin is a highly dangerous and highly addictive drug; it is also one of the most difficult drugs to detox from.
Heroin causes a psychological addiction as well as a physical addiction, meaning that a medical heroin detox will be required when you first enter rehab.
It's important during a heroin detox to gradually move from heroin onto medication such as buprenorphine in order to come off heroin safely.
Often, methadone will be prescribed to counteract the withdrawal symptoms, and the dosage will be reduced over time.
Heroin withdrawal can be dangerous, with side effects lasting weeks or months. Vomiting, diarrhoea, intense cravings, palpitations, and involuntary bodily movements are likely.
In extreme cases, heroin withdrawal can cause heart attack or strokes.
In England and Wales in 2020, 1,337 deaths were directly related to heroin and morphine (7).
Overcome your heroin addiction with the help of a drug rehab in Burnley – call our expert team today on 0800 088 66 86
Cannabis rehab in Burnley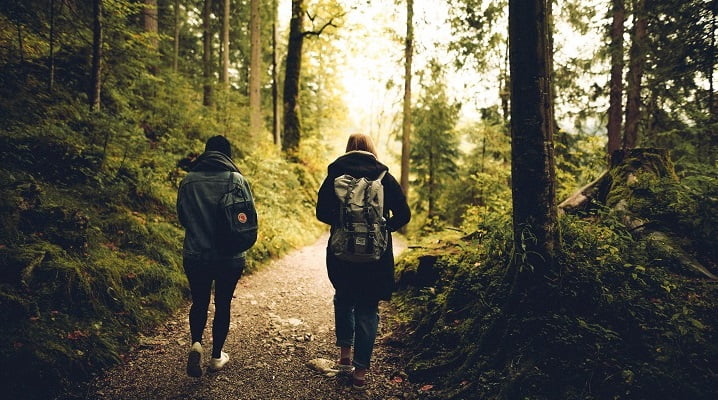 Cannabis is a widely abused drug that many people use to counteract other health problems such as joint pain.
However, it is also highly addictive, and can develop into cannabis use disorder if left unchecked.
Cannabis is not a physically addictive drug, so you will not need a cannabis detox in order to stop taking it safely, however, you may have prolonged cravings for the drug.
If you decide to attend a rehab facility for an addiction to cannabis, you should expect to be there for 7 to 10 days.
Overcome your cannabis addiction with the help of a drug rehab centre in Burnley – call our expert team today on 0800 088 66 86
What therapies are available at drug and alcohol rehab in Burnley?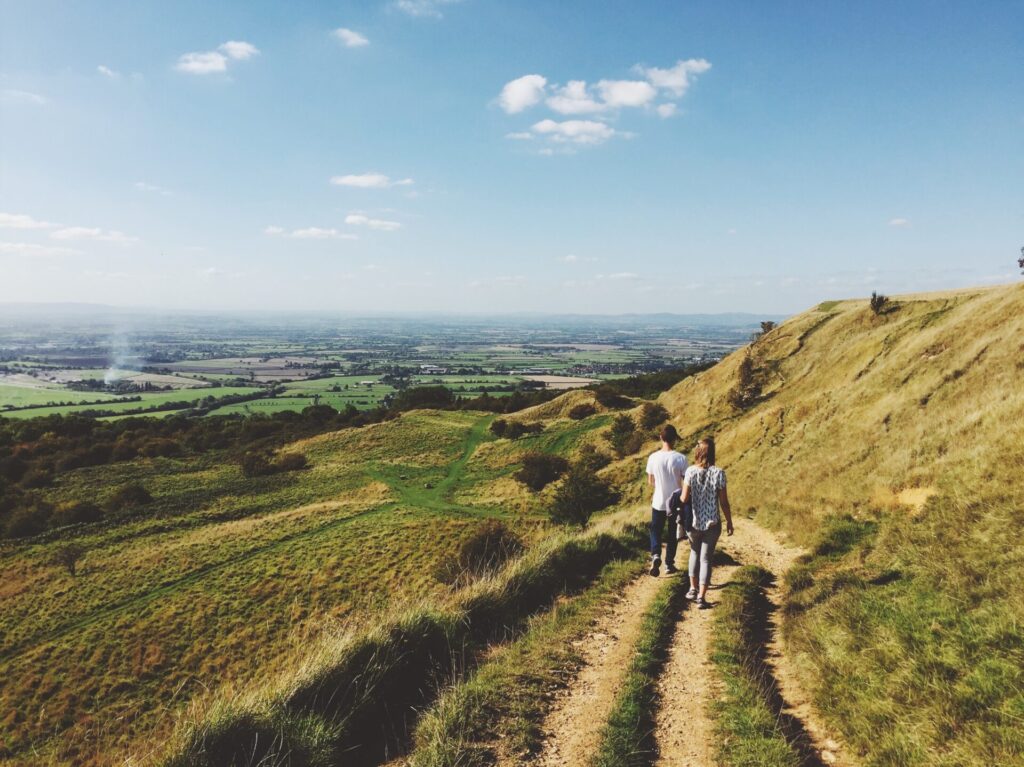 Attending drug and alcohol rehab is a big decision, and it is important to know that you are getting the best possible treatments while you are there.
Rehab facilities aim to treat physical and psychological aspectsof addiction, as well as any underlying undiagnosed mental health issues such as OCD or depression.
Each facility will have its own program of treatments, ranging from traditional treatments like therapy, to holistic treatments such as yoga.
Some treatments that you are likely to encounter at one of the many rehab centres in Burnley are:
Cognitive Behavioural Therapy (CBT)
CBT teaches you that your negative thoughts have negative consequences.
It teaches you ways to change the way you approach certain situations so that you can increase your chances of having positive experiences instead of negative ones. It can help to stop the cycle of negative thoughts and behaviours.
Dialectical Behavioural Therapy (DBT)
Dialectical Behavioural Therapy is similar to CBT in that it teaches positivity, however, it is geared towards people who struggle to manage their emotions. It most often occurs in group sessions.
Brief Interventions
A brief intervention is a one-to-one session that tackles a specific issue. They usually don't last very long but they encourage the service user to face a problem head-on until a solution is agreed upon.
Motivational Interviewing
Motivational interviewing encourages the service user to find positive things within their own lives that are worth getting better for.  People often feel empowered during these sessions, and the positive emotions can be very motivating.
Holistic Therapies
Holistic therapies come in many forms and different facilities will offer different types of holistic therapy.
Common holistic therapies used in rehab facilities are art therapy, music therapy, meditation, mindfulness, acupuncture, yoga, nutritional counselling and more. These types of therapies are very calming and relaxing and can give the service user a healthy direction in which they can focus their anxieties.
Group Therapy
Group therapy is popular in and out of rehab facilities, with many people attending community group therapy even after leaving rehab. The purpose of these sessions is to allow the person to understand that they are not alone in their struggle, they are not a failure, and they are not judged at these sessions.
Individual Therapy
Individual therapy within a rehab setting is usually when co-occurring or underlying mental health issues are diagnosed and treated. As addiction often co-occurs alongside other issues, therapists will know exactly what signs to look for to make sure you are being fully treated.
This also ensures that you have a better chance at maintaining sobriety long after you leave rehab.
Co-dependency Treatment
Co-dependency often affects the family members of drug and alcohol users as they find themselves neglecting their own needs in order to fulfil the needs of the user.
If the therapist believes that you are in a co-dependent relationship, they will help you discover what caused it and how to overcome the behaviour that enables it.
Twelve-Step Facilitation Therapy
Twelve-step facilitation therapy finds a twelve-step program within the local area of the user and actively get them involved.
Experience any and all of these excellent therapies at one of the many rehab clinics in Burnley by calling us today on 0800 088 66 86
What are the Other Options for Alcohol or Drug Addiction Treatment in Burnley?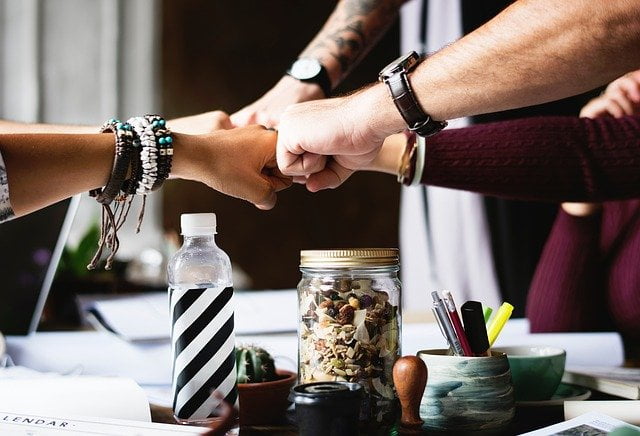 Professionally supported drug and alcohol rehab is one of the best ways to recover from addiction, but it isn't for everyone.
There are several alternatives to residential rehab that are devoted to supporting people with addiction, which can be very helpful on one's journey to recovery.
The following options are most certainly worth looking into should someone feel they are either not suited to residential rehab, or would prefer a less intense addiction treatment regimen.
Outpatient treatment in Burnley
Unlike residential rehab, outpatient treatment in Burnley allows patients to live at home and live pretty normal lives. Outpatient care merely expects patients to work around their schedules to partake in scheduled meetings and therapy sessions several times a week, and to receive medication if necessary.
Because of this additional freedom, patients can care for their loved ones and continue to work. Although outpatient treatment is already considerably less expensive than residential rehab, the ability to earn a steady income undoubtedly alleviates any financial burden.
Unfortunately, most people do not have access to medication or medical supervision necessary to undergo successful detoxification unless they attend rehab. For this reason, outpatient care might not be ideal, particularly if one's addiction is on the severe end of the scale.
Although being able to care for loved ones and earn a living obviously has its advantages, it can also be quite stressful. Those who opt for outpatient treatment expose themselves to these stresses of everyday life, which if not properly managed, can exacerbate issues related to their addiction.
However, people in outpatient treatment do not have to worry about the potentially challenging problems associated with transitioning from residential rehab back to the outside world.
12 Step Groups
Alcoholics Anonymous, Narcotics Anonymous and Cocaine Anonymous are global fellowships of people who have had or currently have an addiction to alcohol or drugs. Although the idea for NA and CA stemmed from AA, they follow the same mission and philosophy and are not affiliated with one another.
These groups follow a set of guiding principles known as the 12 steps, which offer members a way to carve out a fulfilling life without the use of alcohol or drugs.
Both fellowships are independent, nonprofessional, and welcome people from all races, religions and backgrounds to join free of charge. Importantly, there are no age or education requirements, and membership is open to anyone who would like to seek out some support for their drug or alcohol abuse or misuse.
Fundamentally, AA, NA and CA are embedded in the same set of beliefs and principles, namely, that by disidentifying with one's ego and abstaining from the use of drugs and alcohol, people put themselves in a position to be of more service to themselves and those around them.
During meetings, members share their lived experience with drug or alcohol problems with the other group members, if they so please.
No one is forced to speak, however, members are encouraged to do so, so that fellow members can offer support or advice for any stumbling blocks you may encounter, or queries you may have.
These organisations hold open group meetings, which are open to any member of the public with a drug or alcohol problem. There are also closed meetings, but these are reserved for members only.
Self-Management And Recovery Training (SMART)
SMART Recovery was set up to support individuals who have made the decision to stop using drugs or alcohol, as well as those who are considering abstaining from any type of addictive behaviour.
SMART recovery teaches individuals how to change harmful patterns of thinking and develop a more comprehensive understanding of their emotions, with the ultimate aim of working toward high quality, fulfilling life.
SMART Recovery sponsors face-to-face meetings across the globe, and hosts online meetings every day. SMART Recovery also runs an online message board and has a chat room that is operational 24 hours a day 7 days a week.
These platforms are a great way to learn more about SMART Recovery and to receive advice/support regarding your personal situation.
SMART Recovery helps individuals to break free from their dependence on drugs and alcohol by accentuating the agency and power each has over the choices they make.
SMART Recovery employs a 4-point programme that teaches members different techniques that can help them better manage addictive tendencies and to gain further independence.
The 4 points of the 4-point programme are as follows:
Point 1: Building and Maintaining Motivation
Point 2: Coping with Urges
Point 3: Managing Thoughts, Feelings and Behaviours
Point 4: Living a Balanced Life
Whatever help you need to beat addiction – whether from a drug and alcohol rehab in Burnley or from one of these excellent alternative services – allow our expert team to help you by calling us on 0800 088 66 86
Do I Need Alcohol or Drug Rehab in Burnley?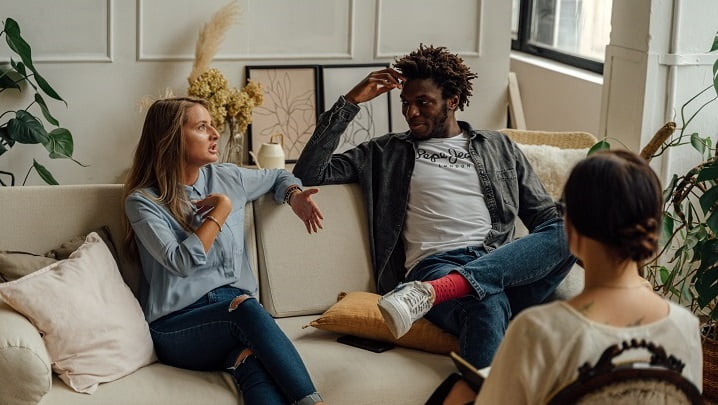 When people want to get their hands on alcohol, there will usually be no real problem in doing so. It is not uncommon for people who moved to places like Burnley to escape addiction actually found that the situation deteriorated.
Even when people are able to stay completely dry for a short period of time, it does not mean that they are recovered.
This is because stopping substance abuse is just the first step in a journey to recovery – there is much more work that needs to be done in order to build a good life free from alcohol and drugs.
It is common for people to misunderstand the purpose of rehab – they believe that it is just a place where the person goes to stop drinking or drug-using, so if they can do this themselves they will not need rehab.
The reality is that helping the person stop the substance abuse is just the tip of the iceberg of what a rehab has to offer – in fact, many of them do not even deal with the detox phase.
The real goal of this type of programme is to provide the individual with the tools they are going to need in order to build a full and satisfying life. It is sort of like a boot camp for sobriety so that the person has a solid foundation for their future life.
The type of things that the person can expect from this type of facility will include:
The opportunity to begin examining the roots of their addiction. This is important because unless these are removed the person will be at risk of relapsing or falling into new maladaptive behaviours.
Coping strategies for dealing with the difficulties of life. The reason why many people will relapse after a period of sobriety is that they feel overwhelmed by life – they just do not have the right coping strategies. This is because most people will have been using alcohol or drugs as their method for dealing with life's problems and when this is removed, they do not have anything to replace it with. By entering rehab, the individual will have the opportunity to develop new coping strategies that are far more effective than anything they have used before.
Another goal of rehab is to help the person develop life skills – this would include things like assertiveness training and anger management. Many people will fall into addiction at a young age before they have had a chance to develop proper life skills. By entering rehab, they can be fast-tracked through these skills, so that they will be better able to function in society.
Becoming sober means having to find new meaning and purpose in life. If the individual feels that their life lacks a purpose, they will not see the point of staying sober. One of the goals of rehab is to give the person the opportunity to develop this purpose.
There are just some of the general benefits you will experience in rehab and we will be able to go over many ways that this type of programme will be able to benefit your life
Start your recovery journey today at a drug and alcohol rehab in Burnley by calling our expert team on 0800 088 66 86
Relapse Prevention & Aftercare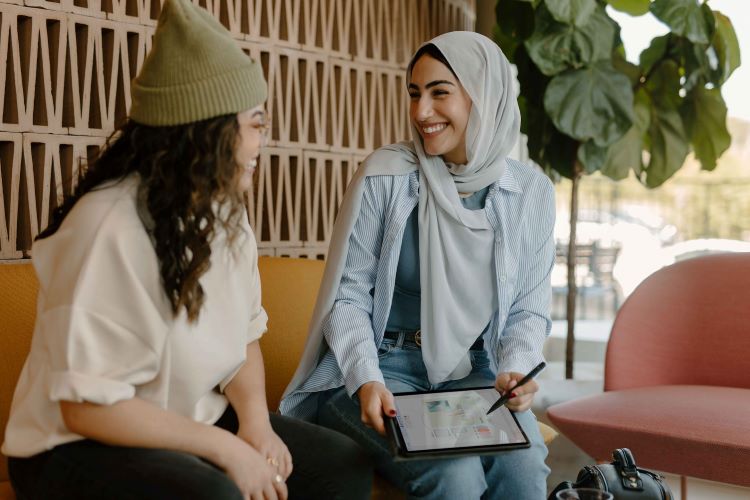 Once you leave rehab in Suffolk, you'll receive support to remain sober. Aftercare programme can involve outpatient treatment, 12 Step groups and addiction counselling.
Relapse prevention plans often use the HALT approach, where you'll be encouraged to pause when confronted with a trigger.
Identify whether you're experiencing emotional "hunger", anger, loneliness, and tiredness, and whether this is influencing your desire. You can then address the root cause of your desire.
These approaches help you to stay sober by offering you other coping mechanisms.
Sober living houses can also offer you a secure home after rehab, away from negative influences.
How to Choose a Rehab Outside of Burnley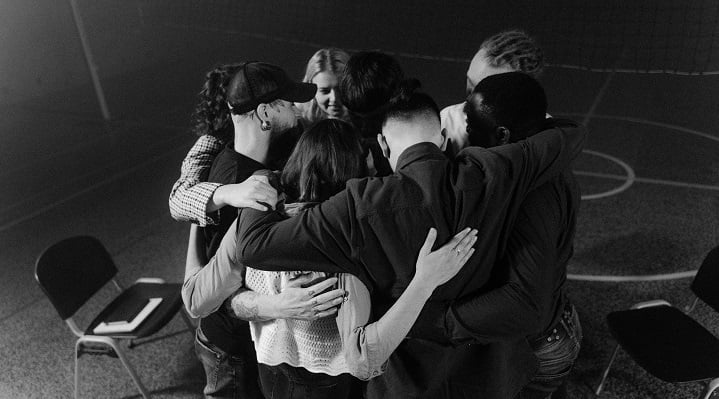 If you are staying in Burnley, you may have to look further afield in order to get the help you need. The problem is that it can be difficult to assess what addiction treatment services are available in other regions, and this is where we can help.
We are experts in this field and we have contact rehab in many parts of the UK. When you contact us, we will assess your exact needs, and we will then be able to make suggestions based on this.
Many of our team members have had personal experience with addiction problems, so the advice we give will often be influenced by personal experience as well as knowledge of what is available in regard to treatment.
Every rehab in England and Wales that we work with is vetted by the Care Quality Commission.
Get help for addiction across Lancashire, including in Lancaster, Preston, Chorley, Morecambe, Skelmersdale, Accrington, Falwood, Thorton-Cleveleys, Leyland, Walton le Dale, Nelson, Fleetwood, St Anne's on the Sea, Rawtenstall, Penwortham, Poulton le Fylde, Colne, Ormskirk, Haslingden, Clitheroe and many more.
Don't waste any time. Contact us at 0800 088 66 86 and we will be able to help you on your journey away from addiction.