Drug and Alcohol Rehab in Wigan
Patients who want to break their addictions in Wigan needn't look any further than the alcohol and drug addiction centres in the area.
It's absolutely essential people don't attempt to deal with their addictions without alcohol and drug treatment centres because they are missing out on a lot of the tools needed to achieve long term abstinence.
Drug and alcohol counselling, additional classes, and drug and alcohol detox sessions are among the things not to miss out on.
Start your recovery journey in Wigan today by giving our expert team a call on 0800 088 66 86
Substance Use Disorders in Wigan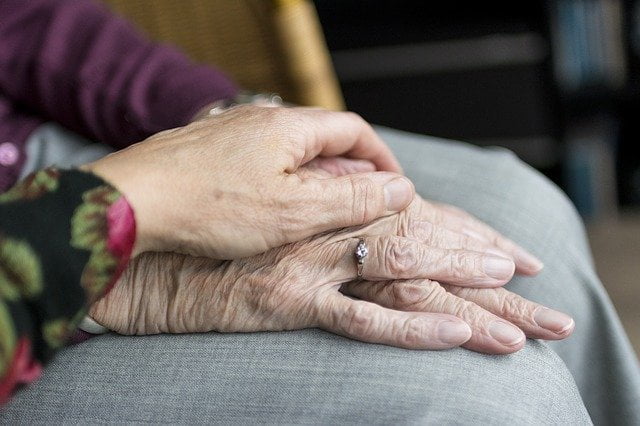 Sandwiched between the northern capitals of Manchester and Liverpool, the town of Wigan is not without its share of problems relating to addiction. With each year that goes by, more families in Lancashire are affected by substance use disorder: both directly and indirectly.
According to the Deputy Mayor of Greater Manchester for Policing and Crime, too many people in the region are victims of life-threatening drug or alcohol misuse. She states that in the Wigan area, high levels of substance addiction have been "linked with other health and social problems such as trauma, depression, domestic abuse, unemployment, and offending".
Studies conducted in 2021 show that the rate of alcohol-specific mortality in Greater Manchester is 50% higher than the rate in England. Harrowingly, this equated to 1,189 fatalities between 2015 and 2017: devastating countless lives within the locality.
The Wigan area has an equally concerning set of statistics for illicit drug use and its community-wide impacts. Over the past ten years, there has been a 74% increase in drug-related deaths, with many more recorded since the pandemic-induced spike in substance use.
Fortunately, many victims of substance addiction in the Wigan area are in receipt of treatment. Currently, In Greater Manchester, there are 5,310 people undergoing treatment at specialist alcohol misuse services, with drug & alcohol rehabs in Wigan having the highest number of individuals in treatment.
Here, over 893 people are receiving life-changing support.
Get the help you need from a drug and alcohol rehab in Wigan by calling our team on 0800 088 66 86
Addiction is a Disease, Not a Lifestyle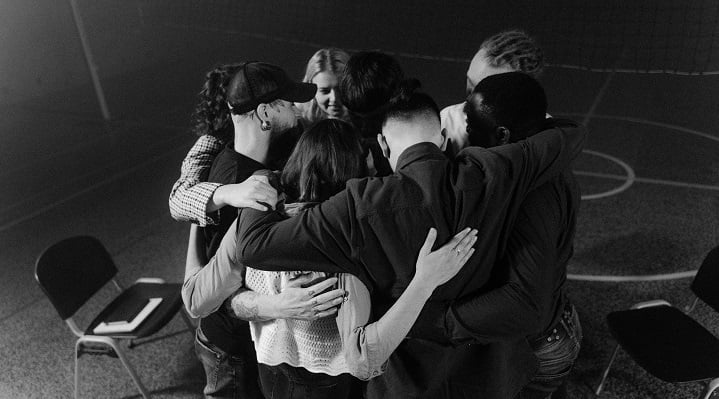 A plethora of factors contribute toward someone developing a substance use disorder: from genetic pre-dispositions to unresolved trauma. However, one thing remains standard across the board and is agreed upon by experts- that addiction is a disease capable of affecting anyone.
In spite of lingering stigmas claiming addiction to be a moral flaw, narratives are changing for the better thanks to the spread of science-backed information. Nowadays, addiction has an updated name to reflect this progress: substance use disorder (SUD).
These neuroscientific advances are explained simply by the Butler Center for Research. According to the disease model of addiction, certain substances can alter important brain areas that are necessary for healthy social interactions and life-sustaining functions and can drive the compulsive drug use that marks addiction.
This creates a disorder characterised by chronic relapsing and comprises three stages: intoxication, withdrawal, and preoccupation.
Each stage is associated with different areas of the brain that influence healthy social interactions among other important functions.
The intoxication phase describes an individual using an addictive substance and experiencing associated euphoria. Withdrawal refers to the emotional and/or physical distress experienced when consumption is ceased, and pre-occupation implies subsequent cravings.
This link between addiction and mental health also makes dual diagnosis incredibly important.
If you're open about any and all mental health issues you have, then rehabs will be able to plan out evidence-based treatments specifically designed to suit your needs.
You can read more about the disease of addiction here.
Overcome the disease of addiction at an alcohol and drug rehab in Wigan by calling us on 0800 088 66 86
Models Used for Diagnosing Addiction at Rehab in Wigan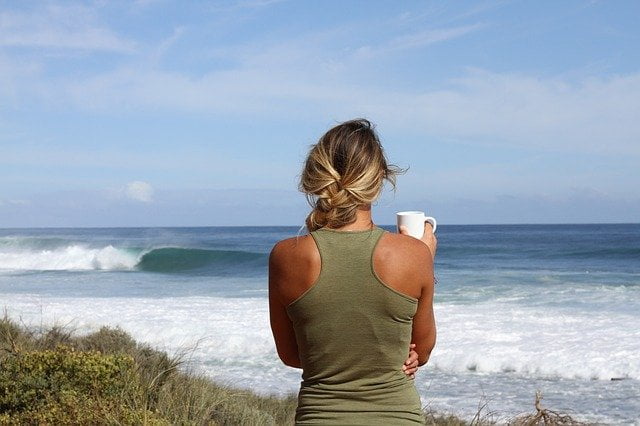 Whether you're clearly suffering from a substance dependency and require a formal diagnosis, or you're unsure of how bad the problem may be, it's always useful to seek professional help. A medical professional can provide an accurate assessment using clinical diagnostic criteria.
Such tools for diagnosis are also available in the form of a self-assessment. This makes the process easier and more accessible for those who need to access care swiftly or attend a drug & alcohol rehab in Wigan.
For patients struggling with alcohol consumption, The Alcohol Use Disorder Identification Test, or AUDIT, is a useful screening method. The extent of someone's hazardous drinking is assessed using a 10-item questionnaire that can be completed in the home or by a clinician.
 Responses receive a score ranging from 0 to 4, with each of these combined to create a total score. This final number correlates with a risk zone and associated advice for how to proceed.
While those receiving lower scores are unlikely to suffer from long-term complications, subjects with a total of 8 or higher may be suffering from a mild to moderate alcohol use disorder. Those with a result as high as 13 should seek immediate medical attention in the form of a drug & alcohol rehab in Wigan.
Another gold standard diagnostic tool available to patients and clinicians is The Diagnostics and Statistical Manual of Mental Disorders DSM-5 criteria. While similar to AUDIT, DSM-5 isn't just limited to alcohol consumption and uses a collection of symptoms as a framework to determine severity.
Worrying signs of substance use disorder according to The DSM-5 are grouped into four categories: control impairment, social problems, risky consumption, and physical dependence. If an individual aligns with more than four symptoms in these categories, they are likely the victim of severe addiction.
Wanting to quit but being unable to, or using more of a substance than intended are signs of impaired control. Social problems include giving up hobbies or neglecting relationships, withdrawal characterises physical dependence, and using in dangerous settings implies a risk to use.
To begin the admissions process at a drug and alcohol rehab in Wigan, call us on 0800 088 66 86
Helping Your Loved One via a Professional Intervention in Wigan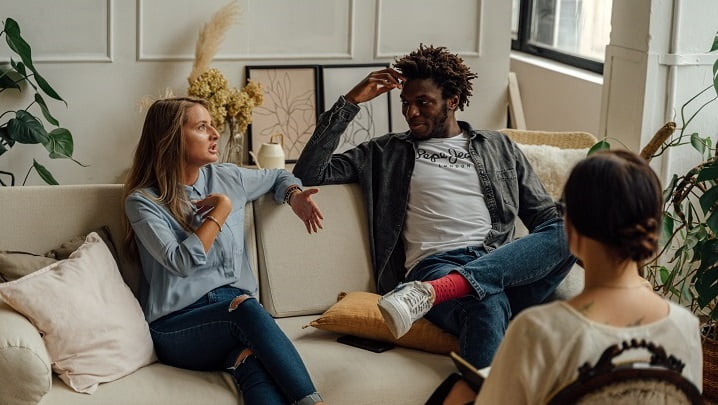 Many obstacles can stand in the way of someone receiving help from a drug & alcohol rehab in Wigan, and some of the most dangerous are their own mental blocks. If you suspect a loved one is denying their substance use disorder, you can stage an intervention with the guidance of our team at Rehab Recovery.
We'll assign you an experienced interventionist who can help direct your loved one towards recovery in a non-confrontational manner. During sessions, the interventionist will supervise discussions between the subject and their loved ones as they express the impact addiction has had on their relationships.
The overarching goal is to guide the subject towards accepting specialised treatment and recognise that their drug or alcohol use is leading them down a dark path. However, retaining sympathy for the SUD victim is crucial, and any loved ones who pressure them into seeking treatment will be discouraged.
Intervention approaches such as CRAFT are often utilised to guide the process. This framework prioritises learning different, more effective methods to communicate with someone struggling with addiction, and emphasises positive reinforcement.
CRAFT aims to remove the unhelpful narratives surrounding addiction, such as "let them hit rock bottom", and replace them with meaningful intervention dialogue. Interactions with loved ones are changed so that sobriety is more rewarding than continued drug or alcohol use.
Make sure that your loved one gets the help they need from a drug and alcohol rehab in Wiagn by calling us on 0800 088 66 86
Should I Choose Private or Free Addiction Treatment in Wigan?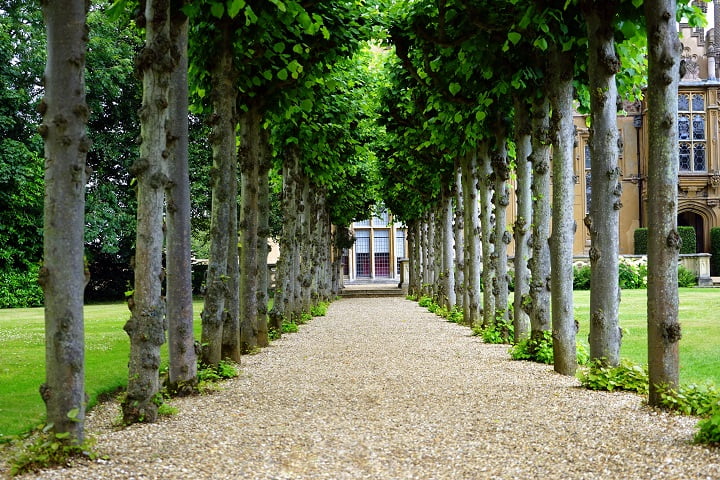 When seeking help from a drug & alcohol rehab in Wigan, there are many options from which to choose, making the process overwhelming at times. Perhaps the earliest decision you'll make is whether to opt for private or free addiction services.
NHS services are free of charge to patients, while private services come in the form of residential clinics or specialised rehabilitation centres. Each mode of treatment has its own list of pros and cons that requires careful consideration.
Quality of Treatment
Residential rehab programmes at private clinics are often considered to be the most effective. Patients here may stand a greater chance of overcoming their addiction, as these services can afford higher quality facilities and provide personalised care plans.
On the other hand, free services such as the NHS strive to provide high-quality care but are often overworked and underfunded. As such The NHS is not always able to cater for each unique detail of a substance use disorder.
Bespoke treatment programmes are imperative for those wishing to achieve lifelong sobriety or striving to overcome a severe addiction. Such tailored programmes consider the requirements of each individual- such as co-occurring disorders or past life events that have exacerbated an addiction.
For help choosing between private, free, inpatient or outpatient addiction treatment services in Wigan, call our expert team on 0800 088 66 86
The Admission Process at Rehab in Wigan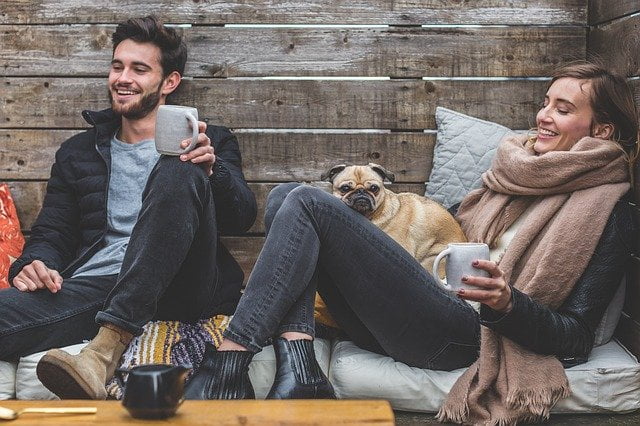 A private drug & alcohol rehab in Wigan will have the added benefit of a fast-paced admissions process. This means that the clinic of your choice will be immediately accessible: which is particularly crucial for those requiring immediate care.
In contrast, availability of treatment via The NHS is restricted, with long waiting lists as a result of high demand and stretched finances.
While there are high-quality professionals working in NHS-funded services for drug and alcohol addiction, patients may have to wait months to see them.
Affordability
Perhaps the most appealing aspect of  NHS services is that they are completely free, and in this way are accessible to all. By opting for free services, patients can undergo rehabilitation without the threat of financial stress, even if the support is less in-depth than in private clinics.
On the contrary, private services come with a hefty price tag that makes them less accessible for many. The price of a standard 28-day residency ranges between £5,000 to £12,000 and will fluctuate depending on the type of accommodation chosen.
For example, an individual wishing to stay in a multi-occupancy room will pay less than those opting for a private room.
The overall fee ensures that patients receive focused, personalised treatment set within medically supported facilities. Moreover, many private rehab clinics offer payment schemes that can be tailored to your personal budget or financial concerns.
For help accessing drug and alcohol rehab in Wigan, reach out to our team by calling us on 0800 088 66 86
Choosing the Right Drug and Alcohol Rehab in Wigan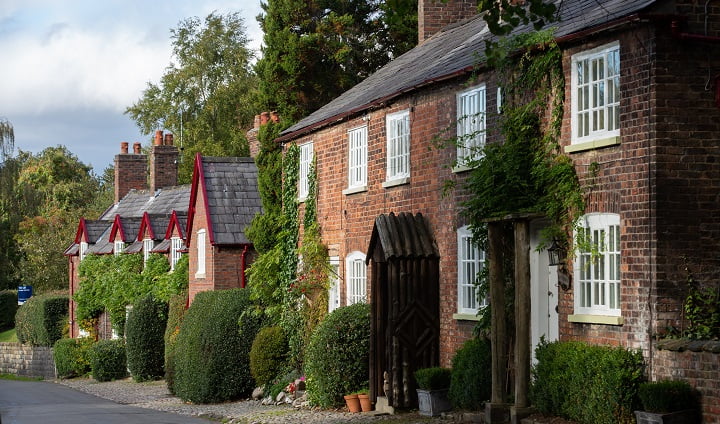 Addiction is not considered a 'choice' or 'moral failing' on behalf of the addiction sufferer – so the focus of rehab is always on returning agency to the patient.
For those who wish to go down the route of private rehab, the next step is to determine which drug & alcohol rehab in Wigan will suit them best.  Here at Rehab Recovery, our team can assist you in this process and will ask you to consider the following criteria.
Firstly, the individual should think carefully about their budgetary preference; after all, the optimal rehab clinic must be affordable. A member of our team can break down the cost of rehab clinics in your area, and outline which additional facilities may affect the cost.
If you're undertaking research for yourself or a loved one, another important factor to consider is the reputation of each rehab and the amount of experience it has. Accreditation logos should be easily visible on a clinic's website, alongside staff biographies, and verifiable reviews from previous patients recommending their treatment.
Start your recovery journey today by calling our expert team on0800 088 66 86
What is a detox, and do I need one?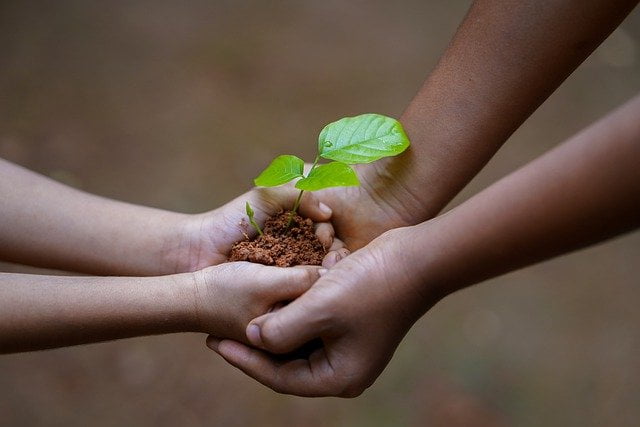 Many physical addictions, such as opiates and alcohol, can create dangerous withdrawal symptoms if you suddenly attempt to stop.
This happens at a point where dependency has developed – essentially, where your body has become reliant on drugs or alcohol, due to excessive use over a long period of time.
Increased tolerance can be an early sign of dependency, as it means that your system is adapting in accordance with your intake.
These vary from drug to drug, with alcohol being its own category. But overall, withdrawal symptoms can include nausea, vomiting, diarrhoea, shaking, sweating and a disrupted sleep pattern.
In the most severe cases, it can even lead to seizures and delirium tremens.
During an alcohol or drug detox, your intake is slowly reduced in a safe and supported manner, over a set period of time. You'll also be prescribed specific prescription drugs to help curb the worst potential withdrawal symptoms.
For alcohol specifically, we'd recommend a Librium-based alcohol detox over a 10-day period. This prescription drug will help to reduce the risk of alcohol withdrawal symptoms.
After your detox is over, we'd also recommend at least a further 3 weeks in rehab to tackle the emotional causes of your addiction, following on from its physical side being dealt with.
This will be tackled with therapies such as cognitive behavioural therapy, dialectal behavioural therapy, holistic therapies and group therapy.
The third and final stage of any treatment plan is aftercare and a big part of that is relapse prevention planning.
We'll work to identify any triggers you have, so you can avoid them once you're back in the wider world.
Make sure that your detox is handled safely and effectively at a rehab in Wigan by calling our team today on 0800 088 66 86
Cocaine Rehab in Wigan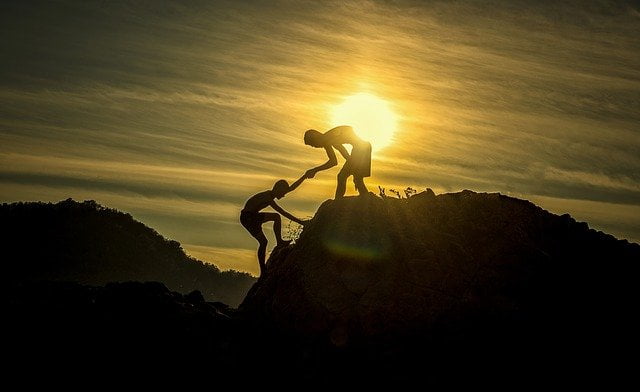 Cocaine use disorders are among the most harmful illicit drug addictions and are woefully prevalent in The UK. Fortunately, many sufferers wishing to overcome their cocaine dependency and restore balance in their life can do so via inpatient rehab.
At a drug & alcohol rehab in Wigan, an addiction specialist will often recommend a 30-day residency for stimulant use disorders.
This is because cocaine and crack cocaine addictions are psychological in nature – requiring a combination of intensive addiction counselling and behavioural therapy.
Cocaine detox is not required, as cocaine is not physically addictive, however one should expect a range of physical and mental withdrawal symptoms as the substance leaves their body.
Your chosen rehab for cocaine will have your safety and comfort in mind throughout this process, and there's always the option to receive medication. As stimulant withdrawal usually exhibits mental symptoms, drugs such as Benzodiazepines are used to treat anxiety, low mood, or restlessness.
Once any traces of cocaine have been safely removed, subjects are offered a comprehensive programme of addiction therapies. Particularly, methods such as Cognitive Behavioural Therapy have proven successful in treating both a patient's cocaine addiction and any co-occuring psychiatric disorders.
CBT aims to alter an individual's cognitive pathways by reforming the negative behaviours leading to cocaine use. Continuous sessions help to change a patient's attitude towards drug use, and themselves through deeper self-evaluation.
Overcome your cocaine addiction with the help of a rehab in Wigan today by calling us on 0800 088 66 86
Heroin Rehab in Wigan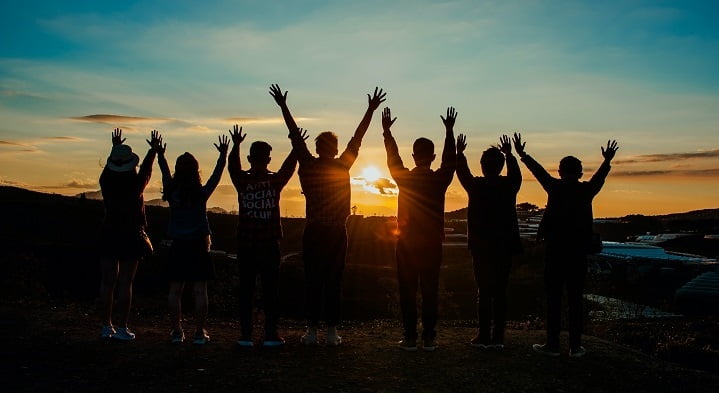 Heroin addictions are notoriously difficult addictions to overcome, leading many suffering to believe recovery is impossible. However, recovery has been achieved by many via inpatient care and a comprehensive treatment programme at a specialised clinic.
In order for patients to reap the benefits of a residential programme and personalised therapies, a longer stay is encouraged. So that the physical and psychological elements of heroin addiction can be addressed, patients should consider spending at least 60 days at a drug & alcohol rehab in Wigan.
While standardized treatment is avoided, each recovery plan for heroin includes similar elements. These are a combination of pharmacological support and behavioural management with subsequent outpatient treatment.
Additionally, programmes include a medicated heroin detox tailored to suit the severity of opioid addictions. As the likelihood of withdrawal is high, patients are assessed by a medical professional to decide which medications they're eligible for.
Oftentimes, Subutex is utilized to minimise withdrawal pain and inhibit the effects of heroin. A fusion of Buprenorphine and Naloxone, this opiate agonist prevents cravings by blocking opiate-derived euphoria.
Following a successful detox, patients will undergo forms of a behavioural intervention to encourage long-term abstinence. Of these, Contingency Management is an optimal treatment for heroin use disorders and is used by many leading rehabs.
Patients are given rewards to reinforce positive behaviour in alignment with the requirements of their treatment programme. Usually, they'll receive a voucher for each drug-free urine sample that's provided, which can be exchanged for movie passes, food items, and other activities.
Overcome your heroin addiction with the help of a rehab in Wigan today by calling us on 0800 088 66 86
Cannabis Rehab in Wigan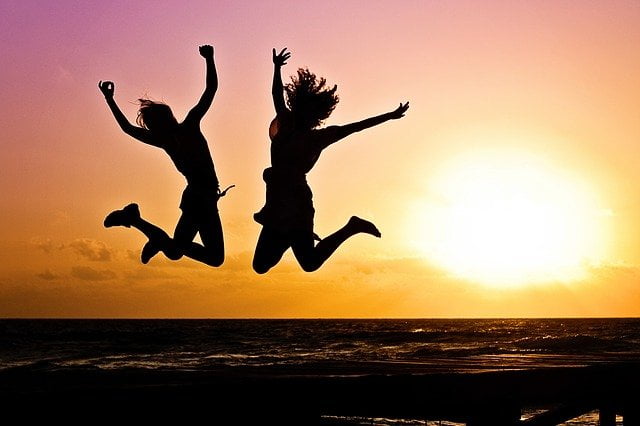 Owing to its growing popularity, many people are led to believe that cannabis is completely non-addictive. While some strains of cannabis can have certain benefits in moderate doses, the number of people developing harmful cannabis addictions continues to rise.
Fortunately, a plethora of support is available at a drug & alcohol rehab in Wigan. If you've previously tried to stay sober without success or noticed cravings and other ill effects, it might be time to consider treatment. 
Many long-term cannabis users will experience psychological symptoms in the first few days of abstaining, however a cannabis detox is never necessary as cannabis is not physically addictive.
The next phase of treatment often revolves around psychotherapy, whereby the root cause of someone's cannabis addiction is uncovered. Similarly to detox, therapy sessions can be completed as part of a 28-day inpatient residency, or an outpatient programme for those with mild addictions. 
Regardless of whether patients are undergoing therapy on-site or off-site, behavioural interventions are often utilised. Those suffering from cannabis addictions respond particularly well to a combination of CBT and Motivational Interviewing.
While CBT enables patients to explore and mediate the thoughts behind their cannabis use, it can be hard to keep motivation levels high in the early days of treatment. To combat this, Motivational Interviewing is implemented to resolve ambivalence through one-to-one addiction counselling.
Overcome your cannabis addiction with the help of a rehab in Wigan by calling our team on 0800 088 66 86
Therapy at a Drug and Alcohol Rehab in Wigan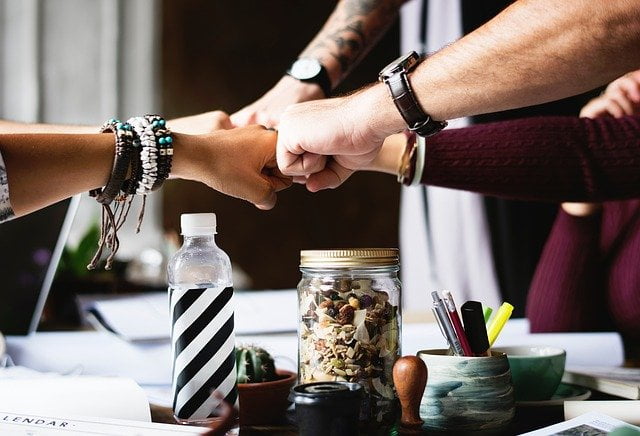 A structured approach to addiction treatment includes many styles of therapy, and there's a modality to suit each individual at a drug & alcohol rehab in Wigan. From behavioural intervention to holistic support, each style allows patients to heal both physically and mentally from the effects of SUD.
Cognitive Behavioural Therapy
CBT methods are based on the theory that behavioural distortions lead to substance misuse over time. According to this school of thought, people's behavioural patterns can be modified to instil positive change.
As such, Cognitive Behavioural Therapy is integral to many treatment plans at a drug & alcohol rehab in Wigan. Historically, patients have learnt to identify and correct problematic thought patterns with the aid of a CBT therapist.
During their CBT session, patients will be given the tools to navigate their cognitive distortions and understand why they think in this way.  After many workshops, subjects can use this newly acquired self-knowledge to implement relapse management and build a positive perspective.
Dialectical Behavioural Therapy
Often referred to in the same bracket as CBT, Dialectical Behavioural Therapy (DBT) aims to help subjects overcome negative thoughts related to their addiction.
However, DBT is modified to suit patients with a history of trauma- treating negative thoughts and intense feelings rather than cognitive distortions.
DBT sessions are often empowering as they help patients to overcome and manage psychological stress. With a focus on mindfulness, subjects are guided towards healthier habits and a clearer mind to help sustain sobriety.
Motivational Interviewing
As suggested by its name, this counselling approach is used to help motivate patients through phases of ambivalence. Motivational Interviewing (MI) workshops serve to remind patients of why they wish to remain sober and focus on creating personal goals for recovery.
An individual's MI counsellor will act as an interviewer: asking the patients to describe their goals for addiction treatment and explain their reasons for seeking professional help in the first place.
This person-centred counselling approach gives patients the opportunity to recognise what motivates them. Therefore, treatment retention is improved, and the threat of relapse is reduced by dealing with difficulties as they arise.
Support Sessions
Also known as Group Support Therapy, this communicative approach allows patients to share their recovery insights with peers. Meetings are held regularly- often consisting of between 6 to 10 individuals and an experienced therapist to mediate conversations.
Although individual and group therapy are both integral to addiction treatment, these support sessions provide a safe space for patients to share their stories.
Communicating with peers in this way creates a strong support network wherein people can be inspired, and inspire others.
Family Therapy
The impact of addiction is rarely felt by the individual alone and can have devastating consequences for the loved ones who remain present. Much like support sessions, family behavioural therapy sees the friends and family of a SUD victim come together and discuss their relationships.
This therapy method is favoured by rehab clinics for its ability to heal family rifts and promote recovery. Sessions are mediated by a therapist who can help optimise communication between participants.
Crucially, family therapy educates participants on the complexities and nuances of their loved one's SUD. By building understanding, family members are more likely to identify and navigate relapse triggers to help the individual navigate life outside of rehab.
Holistic Therapy
While other styles of therapy hone in on a set of symptoms, holistic therapy is unique as it aims to improve the patient's overall wellness. This means focusing on the individual as a whole and addressing the effects that addiction can have on someone's physical, psychological, and spiritual health.
In learning to protect these areas of our health, holistic therapy workshops encourage patients to reignite a hobby, practice mindfulness and cultivate an optimal lifestyle.
Therefore, workshops will take the form of the patient's interests, and can come in the form of yoga, meditation, art therapy, music therapy, acupuncture, cooking classes and many others.
To experience any and all of these fantastic treatments at a rehabilitation service in Wigan, call us today on 0800 088 66 86
Methods For Relapse Prevention at Rehab in Wigan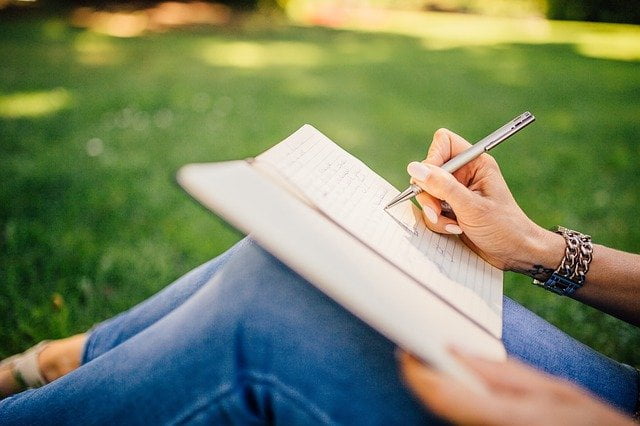 Long-term convalescence from substance addiction is rarely a linear process. In spite of the tools acquired at a drug & alcohol rehab in Wigan, the threat of relapse can linger.
However, our partner centres ensure that each treatment programme has a focus on relapse prevention, and teaches patients to recognise their triggers. They'll also be provided with techniques to stop the cyclical thinking leading to substance use.
During their inpatient or outpatient programme, subjects are exposed to CBT sessions focusing on emotional relapse prevention. Behavioural management methods teach patients to manage their negative emotions in ways that don't involve substance use.
When battling relapse, it's equally important to finding ways of coping with signs of physical, mental, or emotional stress. As such, your chosen drug & alcohol rehab in Wigan will provide a number of relapse prevention methods designed for use in the wider world.
The HALT relapse prevention method promotes lifestyle modification as a way of removing cravings. The model provides an easy way of remembering the red flags of relapse and suggests self-care methods to overcome them.
HALT is an acronym referring to Hunger, Anger, Loneliness, and Tiredness: four pre-cursers of relapse that can be addressed quickly. For example, exhaustion can easily affect judgement but can be easily remedied by establishing a sleep pattern.
Another framework recommended by addiction specialists is the Cenaps Relapse Prevention Model. While it has the same aims as HALT, cenaps differs in the way that it gives patients advice by offering a set of 9 principles.
Each principle details an intangible technique for relapse avoidance, followed by a procedure or clinical technique for practical application. For example, the coping-skills principle is operationalized through warning-signs management.
In addition to this, the model includes self-knowledge, integration, change, understanding, awareness, and more.
Beat addiction once and for all at an alcohol and drug rehab in Wigan by calling us today on 0800 088 66 86
The Alternatives to Rehab in Wigan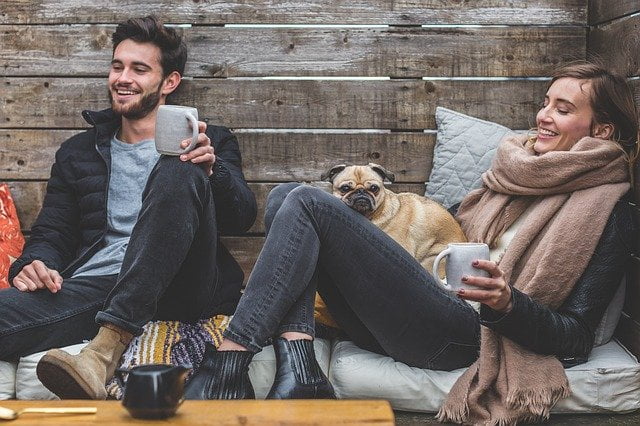 Professionally supported drug and alcohol rehab is one of the best ways to recover from addiction, but it isn't for everyone.
Many people worry about entering a drug & alcohol rehab in Wigan, and while most of these concerns can be resolved, residential rehab is still not for everyone.
Thankfully, there are a plethora of options for those who cannot, or don't wish to commit to inpatient care.
Home Detox
Individuals with mild addictions have the option of detoxing without admission to an inpatient clinic. Home detox is a useful alternative for those with financial concerns, career-related duties, or others who are dependent on them.
If this option sounds applicable to you, our team at Rehab Recovery can help organize your home detox and provide remote assessments. Support via medical professionals can be given over the phone, or through outpatient appointments at a local drug & alcohol rehab.
During your assessment, a professional will evaluate your unique needs to decide whether home detox is the correct path for you. If a dependency is considered to be severe and involves daily drug or alcohol consumption, they may suggest an inpatient detox to enhance safety.
Outpatient Treatment
Intensive outpatient programmes enable individuals to resume daily life after their appointments at a rehab centre. As a result, it's a great option for those who don't require 24/7 supervision to recover from their substance use disorder.
Therefore, outpatient care suits those who find inpatient treatment challenging, or for whom a rehab residency isn't financially viable. It's also utilised in aftercare packages to help patients resume normal life seamlessly after their rehab experience.
This mode of recovery offers flexibility for patients that have familial or occupational responsibilities, and who are high-functioning enough to attend therapy sessions of their own accord.
However, while living as an outpatient might sound tempting, it isn't optimal for moderate or severe cases of substance use disorder. Undergoing treatment without consistent medical support can be dangerous, or potentially fatal for some.
Specifically, individuals who have tried but failed to stay sober in the past should not consider outpatient programmes. They're better suited to an inpatient programme that can manage withdrawal, and provide round the clock medical support.
Moreover, those suffering from co-occuring disorders alongside their addiction may need the extra assistance of an inpatient programme. Some common examples of co-occuring disorders needing simultaneous treatment are anxiety, depression, or bipolar.
Fellowship Groups
In the context of addiction recovery, fellowship groups refer to a therapeutic community consisting of those in recovery. As maintaining sobriety after rehab can be challenging, it's often crucial for outpatients to access a supportive network.
Narcotics Anonymous (NA) focus on providing every victim of SUD with a free, supportive community wherever they are in the world. Groups are present in communities worldwide and consist of those in recovery from illicit drug addictions. Meetings are mediated by a NA therapist to ensure conversations are non-political.
Alcoholics Anonymous (AA) was established alongside NA in the 1970s and works with those in varying stages of recuperation from alcohol use disorders. Workshops help individuals to reclaim their lives through supportive discussions, and often utilise a 12-step programme to help build recovery principles. As such, AA groups can move through sobriety together, and often create lasting relationships.
SMART recovery. meetings have a set format that is administered by qualified facilitators. They typically last 90 minutes each week. The meeting's main emphasis is on addictive behaviour, with put our focus on the present and future.
Cocaine Anonymous is for sharing knowledge, courage, and hope with others in recovery, in order to address shared issues and aid those still struggling with addiction. Only a desire to give up cocaine and all other mind-altering substances is necessary to join.
To make sure that your addiction treatment in Wigan is matched with an equally effective aftercare plan, call us on 0800 088 66 86
What You're Missing Out On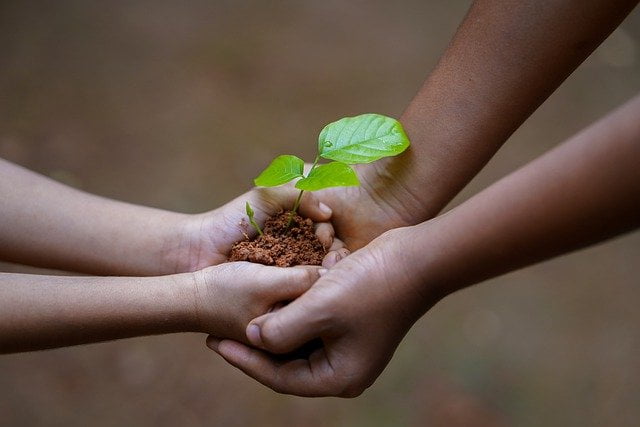 The chance to connect with other patients. Never underestimate how important patient-to-patient drug and alcohol counselling is. The support of somebody who is going through the same experience can mean the difference between success and failure.
Alcohol and drug treatment centres offer these addiction counselling sessions to get to the heart of what caused the addiction in the first place. Leaving these unresolved issues untouched means it's going to be extremely difficult to maintain abstinence in the future.
Alcohol and drug addiction treatment centres will offer a drug and alcohol detox. To clear the mind and body of these hazardous substances is imperative for achieving success. Proper rehabilitation can't be done without it.
Lasting support. Wigan clinics aim to do more than just support patients during the duration of their stay. Aftercare is on hand and is given to all patients when they are ready to leave. It's hoped they will be able to take advantage of localised support after they leave to maintain their abstinence and prevent a relapse.
Experts have agreed that abstinence is far more effective than harm reduction or moderation management – as a result, that's what rehabs focus on.
Staff members to pick people up when they are down. Sooner or later, everybody hits a wall. Without the right support, these difficult times won't be overcome and relapse will occur. It's clear that certified clinics are essential to the successful treatment of addiction.
Don't wait to ask for help until it's too late – get the best possible addiction treatment in Wigan by calling us today on 0800 088 66 86
Alternative Help in Wigan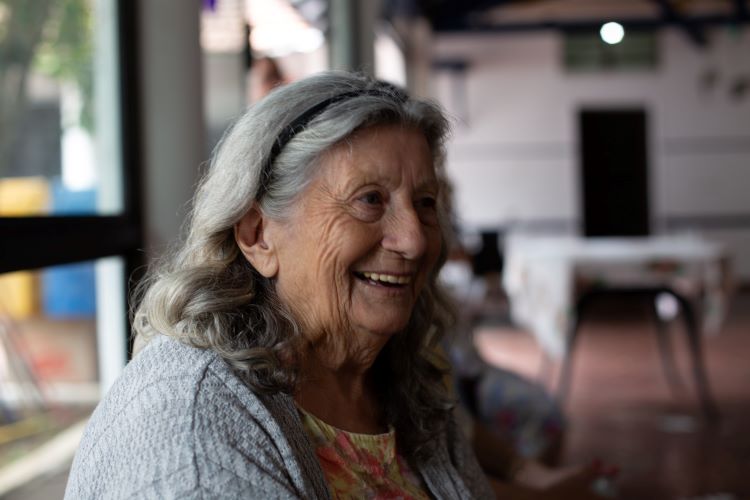 Contact these publically-funded organisations to receive free assistance with addiction:
1. We Are With You – Wigan & Leigh
Address: Coops Business Centre, 11 Dorning St, Wigan WN1 1HR
Telephone: 01942487578
Website: https://www.wearewithyou.org.uk/services/wigan-leigh-wigan/
2. Skelmersdale
Address: 75-79 Westgate, Skelmersdale, WN8 8LP
Telephone: 08081 698 673
Website: https://www.changegrowlive.org/inspire-north-central-lancashire
3. Turning Point Manchester
Address: 111 Walmgate, York YO1 9UA
Telephone: 01617731523
Website: https://www.turning-point.co.uk/find-a-service.html#/
For mental health support, reach out Samaritans, Papyrus, Rethink Mental Illness, Mind, and Young Minds. Looking after your wellbeing as you navigate your addiction and your new life in recovery will help you to stay sober.
How Can Rehab Recovery Help?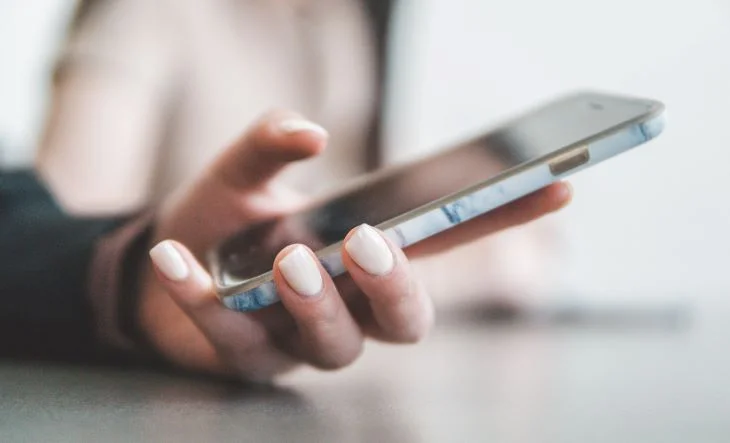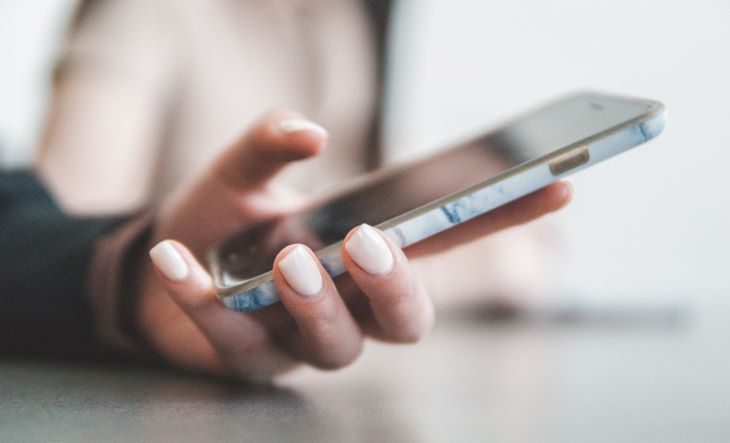 For more information on detox and rehab options in Wigan, contact Rehab Recovery today on 0800 088 66 86.
When you contact us, we will outline a variety of treatment options that are available to you in Wigan.
Find rehabs in Bolton, Bury, Manchester, Oldham, Rochdale, Rochdale, Stockport, Tameside, Trafford, Wigan, Sale, Prestwich, Didsbury, Withington, Hazel Grove, Chorlton-cum-Hardy, Trafford, Altrincham, Newton Heath, Failsworth, Moston, Stretford, Urmston, Eccles, Hyde, Macclesfield, Chadderton, Heywood, Bredbury, Romiley, Stalybridge, South Turton, Tyldesley, Saddleworth, Farnworth, Marple, Ashton in Makerfield, Golborne and many more towns and cities across Greater Manchester.
The centres we recommend all come regulated and approved by The Care Quality Commission (England and Wales) or the Care Inspectorate (Scotland).
When you get in touch with Rehab Recovery, our addiction specialists can offer you free advice and referrals, to a rehab in your preferred area. Many of our employees are in recovery, and have first-hand experience with what you're going through.

For more information about rehab in Wigan, contact Rehab Recovery on 0800 088 66 86.