Drug & Alcohol Rehab in Barnsley
If you are dealing with an addiction problem in Barnsley, you will need to get help for it as soon as possible. There are likely to be a few options available to you locally in regards to the help you need.
If you are living in Barnsley but not from the local area, you may even decide to return to your home region in order to get the help you need.
This can be a good option so long as you do not use it as an excuse to delay getting the help you need.
There are more people addicted to alcohol, crack cocaine, and heroin in Barnsley than the national average, with arrests related to the use of cannabis and synthetic cannabinoids, also increasing of late.
Considering these abnormally high rates of addiction, it is perhaps unsurprising that deaths related to drug use in Barnsley have been rising steadily in recent times.
In fact, according to the Office for National Statistics, there were more deaths related to drug use in 2019 than there had been in any of the previous 20 years [1].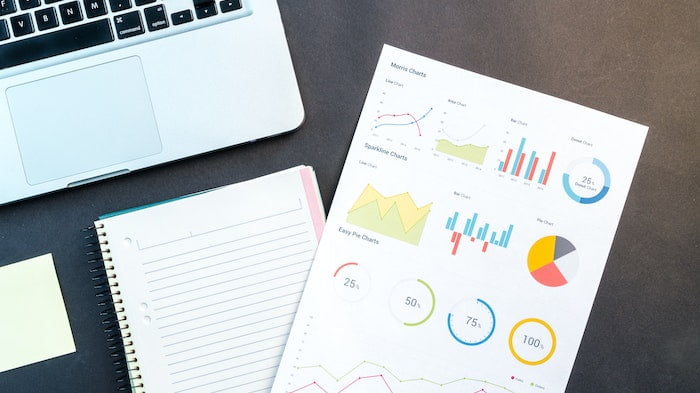 Between 2016 and 2018 there were a total of 67 drug-poisoning deaths in Barnsley, which is 18 more than the previous highest rate recorded between 2001 and 2003.
Worryingly, this was also the highest number recorded across the whole county of South Yorkshire.
In addition to deaths from drug poisoning, fatalities related to drug misuse have also been increasing of late. In total there were 36 deaths related to drug misuse registered in Barnsley from 2016 to 2018.
On a more positive note, drug and alcohol rehab in Barnsley does have higher success rates than the national average.
Get the help you need from a drug and alcohol rehab in Barnsley by calling our team today on 0800 088 66 86
The Brain Disease Model Of Addiction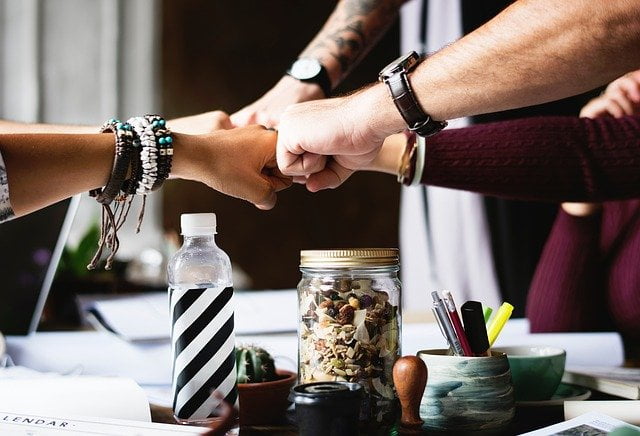 The "brain-hijack theory", proposed in 1997 by the former CEO of the American Association for the Advancement of Science (AAAS), has shown that addiction is a chronic brain disease caused by a dysfunction of neural networks involved in reward [2].
Nowadays, the brain hijack theory is often referred to as the brain disease model of addiction [3].
According to this theory, drugs of abuse overwhelm and essentially hijack the brain by compromising the function of neuroreceptors responsible for releasing adequate concentrations of dopamine.
Brain adaptations initiated by addiction mean that people lose power over their behaviour and become more impulsive in their decision-making, particularly when there is an opportunity to engage in addictive behaviours.
The brain disease model has served to reduce much of the stigma often attached to addiction by debunking the prevailing view among the general population that a person is to blame for their addiction.
Addiction is not considered a 'choice' or 'moral failing' on behalf of the addiction sufferer – on the contrary, addicted persons are powerless against the targeting of vulnerable brain circuitry by drug of abuse unless they receive appropriate addiction treatment provided by drug and alcohol rehab facilities.
You can read more about the disease of addiction here.
Overcome the disease of addiction at an alcohol and drug rehab in Barnsley by giving our team a call today on 0800 088 66 86
Dual Diagnosis At Rehab In Barnsley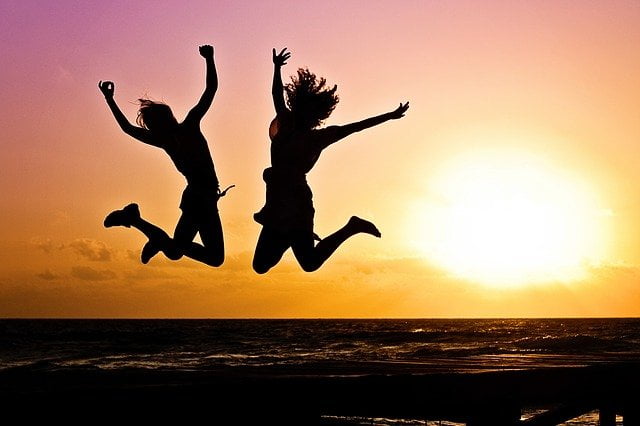 Addiction to drugs or alcohol often rears its head as a symptom of underlying mental health issues and psychiatric disorders.
According to the NESARC data, 28.6% of people with a current alcohol use disorder diagnosis had at least one personality disorder like bipolar disorder.
People with mental health issues often experience considerable emotional pain and psychological frustration, experimenting with addictive, recreational drugs in an attempt to remedy their felt anguish.
The severe distress associated with anxiety, depression, attention deficit hyperactivity disorder (ADHD), bipolar disorder, personality disorders, schizophrenia, post-traumatic stress disorder (PTSD), and other trauma-rooted mental health problems can drive people to numb their pain and/or escape from troubling thoughts using drugs or alcohol.
Although it makes logical sense for someone who is experiencing intense discomfort to ease that discomfort with recreational drugs, it puts them at greater risk of becoming addicted and ultimately exacerbating their mental torment.
It is estimated that approximately 50% of people with a substance use disorder will experience a psychiatric disorder in their lifetime [4].
Drug and alcohol rehab in Barnsley has the added advantage of providing evidence-based therapy treatments to address underlying comorbidities.
Therapies such as cognitive behavioural therapy, dialectical behavioural therapy and mindfulness-based therapies have garnered significant scientific support as efficacious treatments for mental health issues.
To discover how a drug and alcohol rehab in Barnsley will work to support your mental health, call us today on 0800 088 66 86
The Abstinence Approach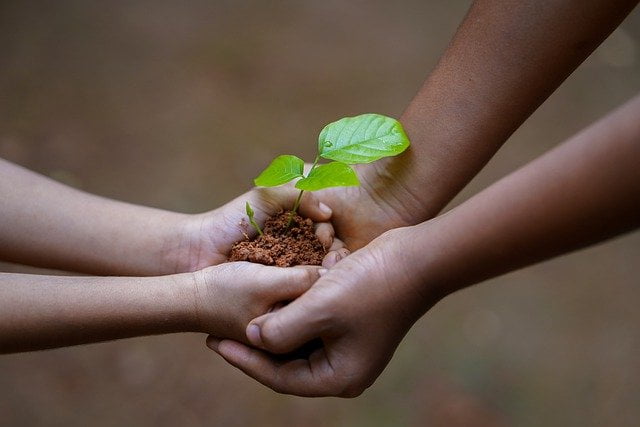 Most experts have agreed that abstinence is far more effective than harm reduction or moderation management – as a result, that's what the majority of rehabs focus on.
Abstaining from addictive substances, in conjunction with professional treatment, provides compromised brain areas with the conditions necessary to heal and return to normal functioning [5].
The scientific literature on addiction is consistent in its support of abstinence versus other approaches to treating drug abuse such as harm reduction or moderation management.
People who remain abstinent throughout remission enjoy a much more straightforward recovery process with fewer setbacks. They also report higher rates of life satisfaction than their non-abstinent counterparts [6].
Those who commit to abstinence are significantly less likely to experience a resurfacing of cravings, compulsive behaviours, or powerlessness associated with substance use disorders [7].
Drug and Alcohol rehab in Barnsley focuses on abstinence as the most secure form of remission for recovering addicts, particularly for younger adults who are at significantly higher risk of relapse.
Beat addiction once and for all at a drug and alcohol rehab in Barnsley by calling us today on 0800 088 66 86
Private Residential Rehab in Barnsley: Benefits And Drawbacks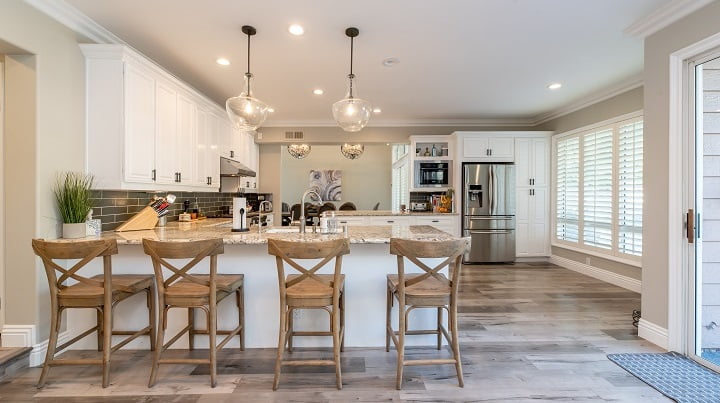 Attempting to detox by oneself can be incredibly dangerous, and may even put a person's life in jeopardy depending on addiction severity.
Drug and alcohol detoxification is a medical condition that requires expert supervision from trained health professionals and addiction specialists. That is why private residential rehab comes highly recommended.
Residential drug and alcohol rehab in Barnsley provides treatment and hospitality of the highest standard, which has led to success rates higher than the national average.
Some of the pros contributing to Barnsley's high success rate include:
Immediate admission
Expert 24-hour medical care
Medically-assisted drug detox
Comprehensive rehabilitation
Compassionate support in a nurturing environment free of triggering stimuli
Strong, empathic support system
Wide range of helpful resources
Individualised treatment programme
Access to a variety of efficacious therapy and counselling treatments, including family addiction counselling
Access to therapeutic activities
Family visits permitted
Psychiatric assessments
12-month aftercare programmes provided free of charge
There are not many disadvantages to private rehab, however, it may be suited to some more than others, and there are a number of potential drawbacks worth mentioning so that patients can be fully informed before making a commitment.
Drawbacks of private residential rehab
Private rehab is typically considerably more expensive than council-funded rehab, which although justified by the level of care provided, can be a barrier for some people.
On average, private rehab programmes cost £1,500 per week but can be as low as £600 or as high as £6,000 depending on the level and type of treatment required.
Rehab Recovery guarantees to do all in our power, for example by offering payment plans, to ensure that addiction treatment remains as affordable as possible for all prospective patients. For more pricing information, you contact Rehab Recovery here.
Treatment programmes employed at private rehab are highly structured and can be quite intense, which is something to bear in mind for those to whom that may pose an issue.
Also, rehab requires patients to live at the facility for the duration of treatment which may interfere with personal obligations.
For help accessing private rehab in Barnsley, give our expert team a call today on 0800 088 66 86
Who Is More Suited To Private Residential Rehab In Barnsley?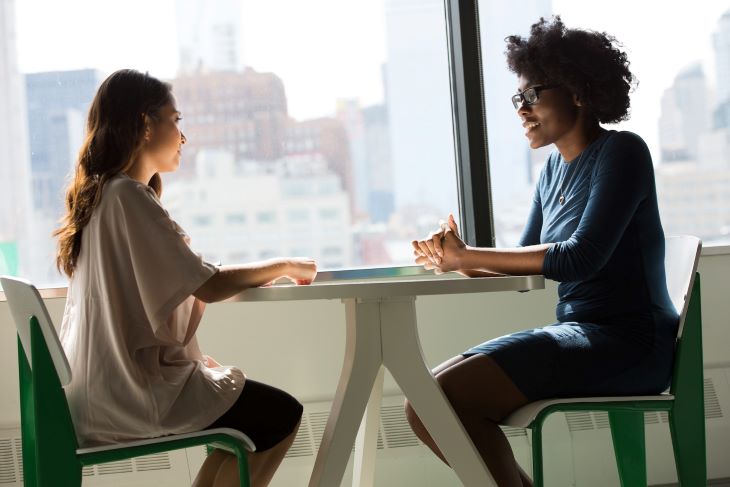 In the case of alcohol addiction, for instance, highly structured treatment programmes at a residential rehab in Barnsley are typically most suited to patients with chronic addiction, characterised by consumption of over 25 units of alcohol per day.
A significant proportion of chronically addicted patients have co-occurring mental health issues with many experiencing suicidal ideation, which can be effectively addressed by efficacious therapy treatments.
Furthermore, patients with mental health issues, who may struggle with the disciplinary demands of detoxing and recovering at home as a part of an outpatient programme, are more often more suited to personalised programmes.
Additionally, the prevention of continued drug use during recovery facilitated by residential rehab in Barnsley rules out the potential exacerbation of mental health issues.
Residential rehab is more suited to patients who might experience particular difficulty with abstinence, for example, individuals who have relapsed after numerous attempts with outpatient treatment programmes.
There is a strong association between alcohol consumption and domestic violence, with studies demonstrating a positive correlation between the consumption of alcohol and physical aggression specifically.
Rates of physical aggression toward one's spouse among alcohol-dependent individuals are approximately three times higher than that of abstainers and so residential rehab may be particularly appropriate for people who have a past of alcohol-related domestic abuse [8].
Alcohol-dependent individuals with a long history of sustained drinking are more likely to experience severe withdrawal, which may be characterised by alcohol withdrawal seizures,  Delirium tremens, or alcoholic hallucinations.
Heavy drinking is classed by the NHS as more than 14 units per week so if you drink this amount regularly, you might have a severe withdrawal.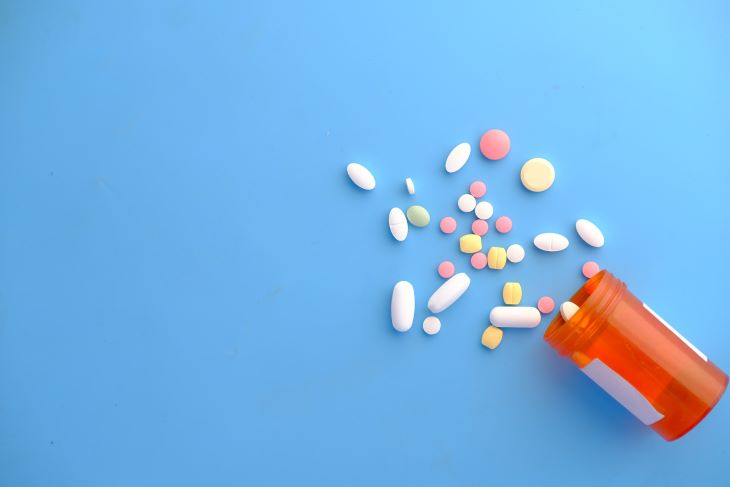 Severe withdrawal is a medical condition that requires 24-hour medical care provided by residential rehab in Barnsley.
Benzodiazepine prescription drugs such as diazepam (Valium), chlordiazepoxide (Librium), lorazepam (Ativan), and Oxazepam (Serax) are used to treat psychomotor agitation experienced during alcohol withdrawal [9].
Another medication used to stop drinking is Acamprosate (Campral®), which helps rebalance the chemicals in the brain that have been damaged by alcohol.
In the case of heroin detox, opioid medications such as buprenorphine, methadone, naltrexone and suboxone are administered. Medical support and supervision are essential for the administration of these medications.
Librium is another popular prescription drug that is used widely in addiction recovery, particularly during alcohol detox.
The opioid antagonist Naltrexone can also be helpful in cutting alcohol out of your life as it decreases the alcohol you consume.
Alcoholism can also cause anxiety and depression, which means you might be able to get prescribed medications such as an antidepressant like nefazodone, desipramine, or imipramine. 
Alcohol addiction is unfortunately common, with a study by Robin Room, Thomas Babor and Jürgen Rehm revealing that '4% of the global burden of disease is attributable to alcohol', accounting for almost as much death and disability as tobacco and high blood pressure (hypertension) globally.
Patients who consume immoderate concentrations of alcohol may develop Wernicke's Encephalopathy, an acute syndrome caused by the depletion of vitamin b reserves.
Wernicke's encephalopathy causes brain damage in the thalamus and hypothalamus, brain areas involved in motor function and hormone release, and requires prompt medically-assisted treatment to prevent death.
As for your body's recovery after drinking alcohol, damaged organs may regain function partially or heal altogether, depending on your state and whether you've had a relapse.
It is reported that about 14% of alcoholics develop liver cirrhosis if they continue their drinking habits for over a period of 8 years.
It is incredibly important to begin your recovery now, as being an alcoholic is thought to drastically lower your age of death. The average age of death for an alcoholic is 47–53 years in men and 50–58 years in women.
Make sure that your detox is safe and effective with the help of a rehab centre in Barnsley – call our team today on 0800 088 66 86
Council-Funded Rehab In Barnsley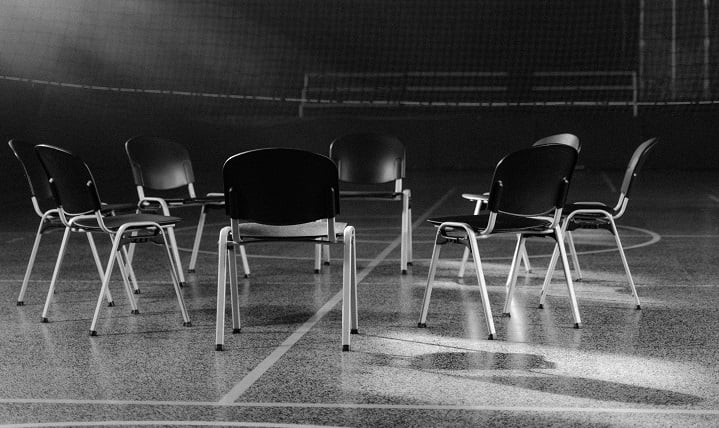 There may be limited availability for rehab funded by the local council in Barnsley. Council-funded rehab options offer much of the same services as private rehab and have many benefits.
However, there are also several disadvantages and potential barriers to access to consider.
Pros of council-funded rehab in Barnlsey
No cost
Anyone with addiction is eligible
Central location in Barnsley
Close proximity to family, friends, and loved ones
Cons of council-funded rehab in Barnsley
Access is becoming increasingly difficult
Long waiting list
The admission process may be quite long
Residential rehab is not guaranteed
Patients may be expected to engage with local day services before being considered for detox and rehab
Once admitted, patients may be asked to attend different rehab centres
External distractions may hinder the recovery process
Patients may not have access to a personal counsellor/therapist
For more guidance on accessing council-funded addiction treatment services in Barnsley, give our team a call today on 0800 088 66 86
Alternatives To Drug And Alcohol Rehab In Barnsley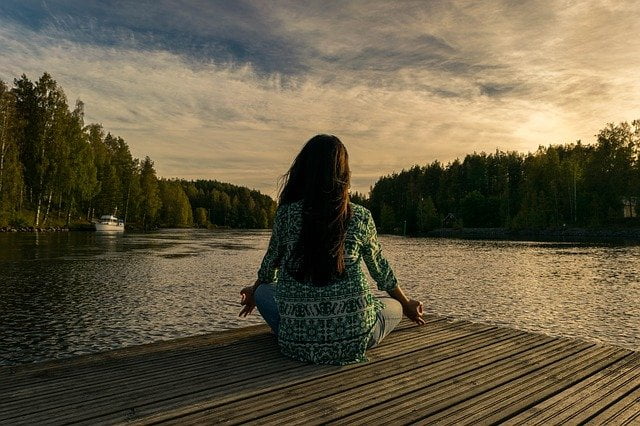 Professionally supported drug and alcohol rehab is one of the best ways to recover from addiction, but it isn't for everyone.
If you think you might be someone to whom residential rehab in Barnsley is not suitable, you are not alone. There is a range of alternative options that have yielded fantastic results for many people who have struggled with substance abuse.
Alcoholics Anonymous and Narcotics Anonymous
Alcoholics Anonymous (AA), Cocaine Anonymous and Narcotics Anonymous (NA) are non-profit international fellowships of people either formally or currently addicted to drugs or alcohol who use a 12-step approach to help each other maintain sobriety.
The 12 steps are a set of spiritual propositions when incorporated into one's way of life, can effectively extinguish cravings to use addictive substances and facilitate successful recovery [10].
Members of AA and NA have concluded that they are unable to control their use of addictive drugs, learning that they must remain abstinent to live an enriching, fulfilling life.
Importantly, AA and NA members are adamant that they are not anti-drugs or alcohol, and are not associated with any particular cause or religious denomination.
Rather, people from all walks of life are welcome, and there are no educational or age requirements.
With over 2 million members, AA and NA groups can be found in 175 countries, including the UK and Barnsley.
It is free to join, and members are encouraged to bring partners, friends, or family members along to meetings. New members in particular are encouraged to bring loved ones to group meetings.
In addition to the 12 spiritual principles of recovery, AA and NA are based upon the group therapy dynamic, wherein people are free to confide in fellow members for emotional support and advice.
Importantly, the people who founded and currently operate AA and NA groups have a comprehensive understanding of the phenomenology of addiction, that is to say, what the life of an addict is like and the challenges involved in overcoming addiction.
Empathetic support from experienced and compassionate fellow members can be incredibly helpful in terms of enjoying successful remission.
Self-Management and Recovery Training (SMART Recovery)
SMART Recovery is another non-profit organisation that provides free mutual support meetings for anyone with a harmful addiction seeking evidence-based, agentic addiction recovery support [11].
At SMART recovery meetings, members support each other to work out any complications associated with their addiction.
SMART recovery is particularly empowering because it places an emphasis on one's own inherent ability to triumph over the appeal of drugs of abuse and break free from the potentially detrimental shackles of addiction.
The founders of SMART recovery became annoyed by the absence of alternative options for people looking to recover from addiction, and so they developed an approach to addiction recovery that is based on efficacious therapy treatments.
Cognitive behavioural therapy and motivational enhancement techniques are employed in SMART recovery groups to help people identify and change sub-optimal thoughts and behaviours, and resolve hesitancy about cutting out drug use completely.
Several SMART Recovery meetings are held near to Barnsley, and many more are conducted online.
Home Detox
Although not recommended, especially for people who are severely addicted, detoxing in the comfort of one's home can be an effective method of addiction recovery for some people.
For example, if an individual has familial, professional, educational or other personal responsibilities to cater to that prevent them from attending rehab, then home detox may be a more suitable recovery option.
The danger with home detox lies in the absence of professional oversight when using medications, should they be required.
Detoxification is the most crucial stage of recovery and can be quite dangerous and potentially deadly if not treated with adequate care and precaution.
However, home detox may suffice if carried out responsibly by someone whose drug or alcohol withdrawal symptoms do not require them to receive professional medical assistance.
If at all possible, people should attend a reliable rehab facility where they are guaranteed high level, round-the-clock care and support.
Outpatient treatment in Barnsley
Patients can also opt for a less regimented, more affordable, yet effective option in outpatient treatment. Outpatient programmes allow patients to continue living in their own homes throughout treatment.
Those who have a mild addiction to drugs or alcohol that may initiate less severe symptoms of withdrawal may be particularly suited to outpatient treatment in Barnsley.
Individuals who must continue living at home in order to meet personal responsibilities, and individuals who cannot afford to take time off work, may also prefer outpatient treatment.
Outpatient treatment requires patients to travel to the treatment facility throughout the week to attend their treatment sessions with counsellors and/or therapists.
If the use of medication has been deemed an appropriate or necessary part of an individual's treatment programme, they will be required to visit the treatment facility to collect medication.
Outpatient treatment does have some disadvantages to be mindful of when choosing a treatment option.
Unlike residential rehab in Barnsley, patients cannot avail of round-the-clock professional care and advice. Without constant medical assistance, alcohol and drug withdrawal are significantly more difficult to navigate.
Another crucial aspect of the recovery process is the environment in which patients spend most of their time while coping with withdrawal.
It is very helpful if patients can manage to steer clear of environments with which they associate drug or alcohol consumption.
This is usually quite difficult to achieve when living at home.
Residential rehab facilities in Barnsley provide environments that are conducive to an alcohol/drug-free lifestyle and are more successful as a result.
Whatever help you need to beat addiction – whether from a conventional drug and alcohol rehab in Barnsley or one of these excellent alternative services – call our team today on 0800 088 66 86
Cocaine Rehab in Barnsley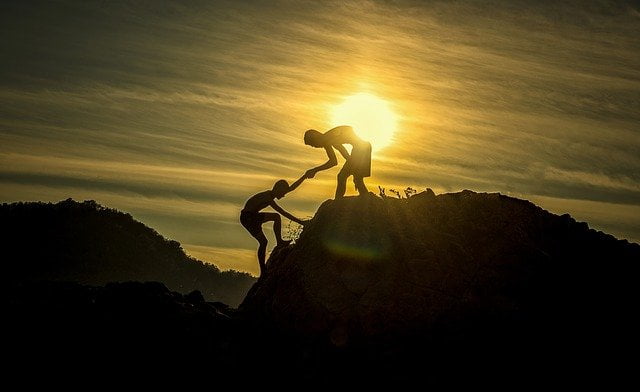 Cocaine use disorders are among the most harmful illicit drug addictions and are woefully prevalent in The UK. Fortunately, many sufferers wishing to overcome their cocaine dependency and restore balance in their life can do so via inpatient rehab.
At a drug & alcohol rehab in Barnsley, an addiction specialist will often recommend a 30-day residency for stimulant use disorders.
This is because cocaine and crack cocaine addictions are psychological in nature – requiring a combination of intensive addiction counselling and behavioural therapy.
Cocaine detox is not required, as cocaine is not physically addictive, however one should expect a range of physical and mental withdrawal symptoms as the substance leaves their body.
Your chosen rehab for cocaine will have your safety and comfort in mind throughout this process, and there's always the option to receive medication. As stimulant withdrawal usually exhibits mental symptoms, prescription drugs such as Benzodiazepines are used to treat anxiety, low mood, or restlessness.
Once any traces of cocaine have been safely removed, subjects are offered a comprehensive programme of addiction therapies. Particularly, methods such as Cognitive Behavioural Therapy have proven successful in treating both a patient's cocaine addiction and any co-occuring psychiatric disorders.
CBT aims to alter an individual's cognitive pathways by reforming the negative behaviours leading to cocaine use. Continuous sessions help to change a patient's attitude towards drug use, and themselves through deeper self-evaluation.
Overcome your cocaine addiction with the help of a rehab in Barnsley today by calling us on 0800 088 66 86
Heroin Rehab in Barnsley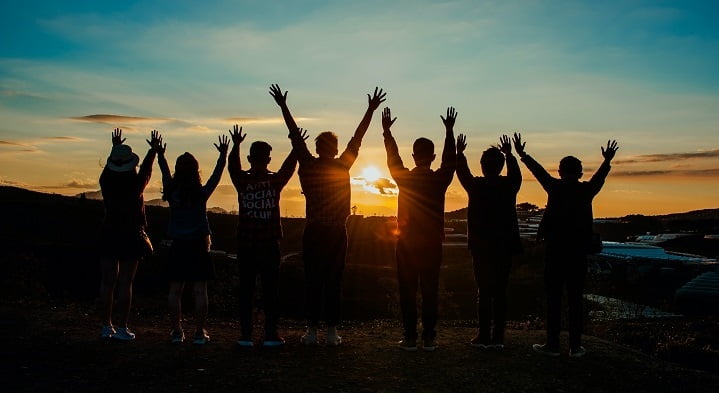 Heroin addictions are notoriously difficult addictions to overcome, leading many suffering to believe recovery is impossible. However, recovery has been achieved by many via inpatient care and a comprehensive treatment programme at a specialised clinic.
In order for patients to reap the benefits of a residential programme and personalised therapies, a longer stay is encouraged. So that the physical and psychological elements of heroin addiction can be addressed, patients should consider spending at least 60 days at a drug & alcohol rehab in Barnsley.
While standardized treatment is avoided, each recovery plan for heroin includes similar elements. These are a combination of pharmacological support and behavioural management with subsequent outpatient treatment.
Additionally, programmes include a medicated heroin detox tailored to suit the severity of opioid addictions. As the likelihood of withdrawal is high, patients are assessed by a medical professional to decide which prescription drugs they're eligible for.
Oftentimes, Suboxone is utilized to minimise withdrawal pain and inhibit the effects of heroin. A fusion of Buprenorphine and Naloxone, this opiate agonist prevents cravings by blocking opiate-derived euphoria.
Following a successful detox, patients will undergo forms of a behavioural intervention to encourage long-term abstinence. Of these, Contingency Management is an optimal treatment for heroin use disorders and is used by many leading rehabs.
Patients are given rewards to reinforce positive behaviour in alignment with the requirements of their treatment programme. Usually, they'll receive a voucher for each drug-free urine sample that's provided, which can be exchanged for movie passes, food items, and other activities.
Overcome your heroin addiction with the help of a rehab in Barnsley today by calling us on 0800 088 66 86
Cannabis Rehab in Barnsley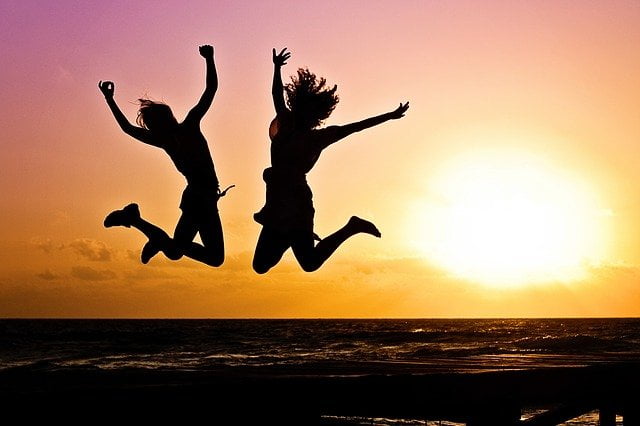 Owing to its growing popularity, many people are led to believe that cannabis is completely non-addictive. While some strains of cannabis can have certain benefits in moderate doses, the number of people developing harmful cannabis addictions continues to rise.
Fortunately, a plethora of support is available at a drug & alcohol rehab in Barnsley. If you've previously tried to stay sober without success or noticed cravings and other ill effects, it might be time to consider treatment. 
Many long-term cannabis users will experience psychological symptoms in the first few days of abstaining, however a cannabis detox is never necessary as cannabis is not physically addictive.
A study by Wayne Hall and Louisa Degenhardt identified the adverse side effects of regular use of cannabis during adolescence and into adulthood can include 'a dependence syndrome, increased risk of motor vehicle crashes, impaired respiratory function, cardiovascular disease, and adverse effects of regular use on adolescent psychosocial development and mental health'.
The next phase of treatment often revolves around psychotherapy, whereby the root cause of someone's cannabis addiction is uncovered. Similarly to detox, therapy sessions can be completed as part of a 28-day inpatient residency, or an outpatient programme for those with mild addictions. 
Regardless of whether patients are undergoing therapy on-site or off-site, behavioural interventions are often utilised. Those suffering from cannabis addictions respond particularly well to a combination of CBT and Motivational Interviewing.
While CBT enables patients to explore and mediate the thoughts behind their cannabis use, it can be hard to keep motivation levels high in the early days of treatment. To combat this, Motivational Interviewing is implemented to resolve ambivalence through one-to-one addiction counselling.
While medications like Selective Serotonin Reuptake Inhibitors (SSRIs), especially Sertraline, can help ease anxiety symptoms, it is helpful to prevent anxiety and other effects that cannabis might be causing you by stopping cannabis use altogether. 
Overcome your cannabis addiction with the help of a rehab in Barnsley by calling our team on 0800 088 66 86
Therapies Available at Rehab in Barnsley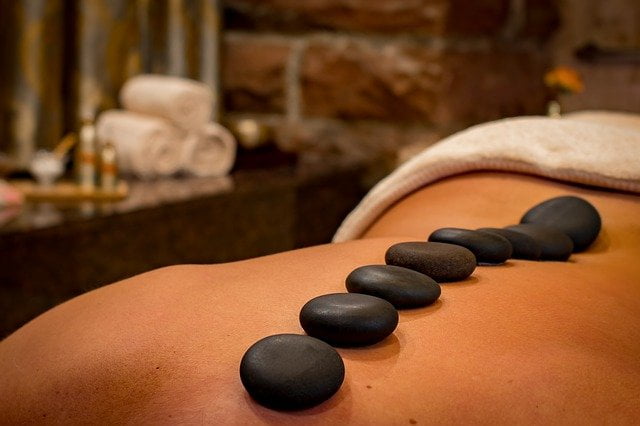 There are a variety of therapies on offer in Barnsley to help those going through addiction treatment.
Some of these are listed below:
Relaxation is an important factor of alcohol and drug addiction treatment which is why these types of therapy are offered alongside other treatments in rehab.
To experience any and all of these effective treatments at an alcohol or drug rehab in Barnsley, call our team today on 0800 088 66 86
Are You Dealing with an Addiction Problem?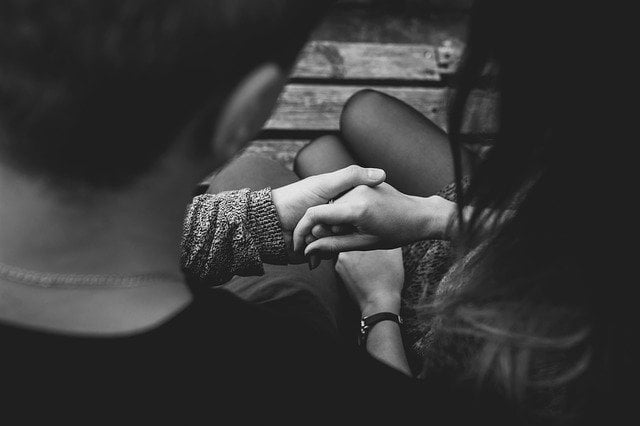 If you are concerned about your drinking or drug use then this is a fairly reliable sign that you are in trouble. The reality is that most substance abusers will greatly underestimate their difficulties, so even a bit of concern can indicate a much larger problem.
It is understandable that nobody likes to admit that their drinking and drug use is out of control, but if this is the reality of the situation it will be vital that the person is able to acknowledge this.
Here are some of the usual signs that a person is dealing with an addiction problem:
The person experiences withdrawal symptoms if they try to cut down or stop. This can include flu-like symptoms as well as anxiety and body tremors. In most cases, the withdrawals will be mild, but they can be life-threatening for those who have been abusing alcohol or drugs for many years. The reason why the person suffers withdrawals is that their body will have adapted to the alcohol or drugs and it will now need to adjust to living without them.
Another common sign of addiction is that the individual needs to take more of the same substance in order to get the same effect. This is referred to as increased tolerance. The fact that the person has to keep taking increasing amounts of the substance means that they are increasing the toxic effects on their body and mind.
The person has tried in the past to stop or control their substance abuse, but they were unable to sustain this long term. No matter how hard they try they keep on slipping back into substance abuse.
The individual suspects that their life would be better if they did not use alcohol or drugs.
They become defensive when other people question their alcohol and drug use. This is often a sign of denial.
Individual does things that they later regret while under the influence of alcohol or drugs.
People who know them claim that the individual's personality changes when they are under the influence.
They have needed to take days off work due to hangovers.
The individual suffers from blackouts. This means that there are periods of time that they are unable to remember while drinking or using drugs. These blackouts can be particularly worrying because the individual could behave really badly and not even remember it.
The individual has neglected family, work, or social responsibilities due to substance abuse.
They have lost interest in activities they used to enjoy.
They do not like to go places unless there is going to be alcohol or drugs available. If they are going to a party they will drink beforehand.
The person often feels ashamed of their alcohol or drug abuse.
It is important to keep in mind that the person will not need to suffer many of these symptoms in order for them to be considered addicted.
The simplest way to describe addition would be to say that the individual is caught up in behaviour that they feel unable to control.
Get the help you need from a rehab clinic in Barnsley by calling us today on 0800 088 66 86
Aftercare After Rehab in Barnsley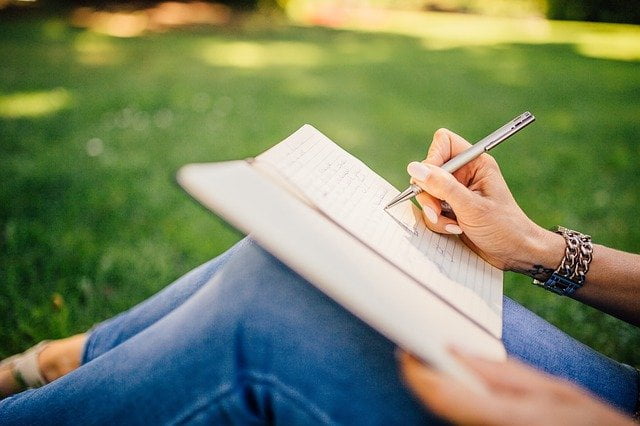 Once the individual passes through detox and rehab they are still going to need some support in order to stay sober.
This aftercare support and its support of relapse prevention can come from a number of different places including:
Outpatient group therapy sessions
One-to-one therapy and addiction counselling sessions
Sober networks
Recovery fellowships
There are many other ways to help you stick to your recovery plan. This includes following the 5 Rules of Recovery that include:
change your life for the better
be completely honest with yourself and those around you
don't be afraid to ask for help
practice self-care
don't bend the rules
It should not be seen as a sign of weakness if you relapse as recovery takes time. Relapsing is common and occurs between 40% to 60% of adults trying to recover.
Start your recovery journey in Barnsley today by calling our expert team on 0800 088 66 86
We Want to Help You Find the Best Rehab For Your Needs
The decision about which rehab to choose to help you break away from addiction will have a huge impact on your future. This is where you will have the opportunity to build a foundation for your recovery, and you will want this to be as solid as possible.
We will be able to help you choose the most appropriate facility. We have a great deal of expertise in this area and we will be able to work with you to decide on your best possible options.
We will be able to tell you about all your drug and alcohol rehab options, and what you can expect from these facilities. Once you have come to a decision we will then be able to arrange everything for you.
By contacting us you are under no obligation so call our number right away and together we will find an option that is going to work for you.
Alternative Services to Rehab in Barnsley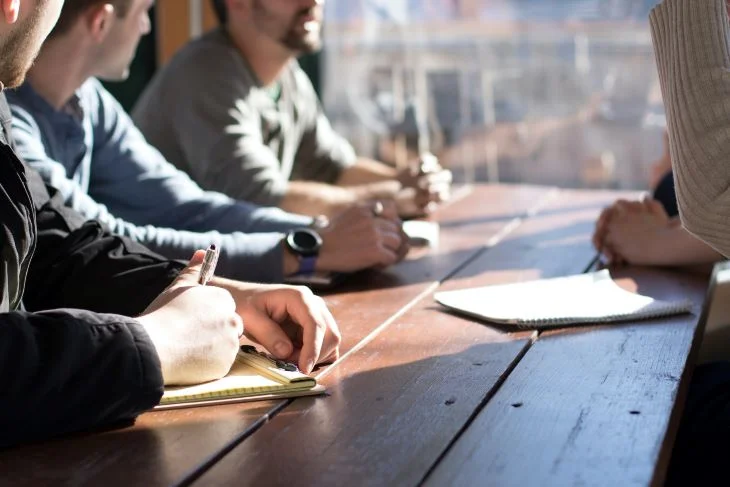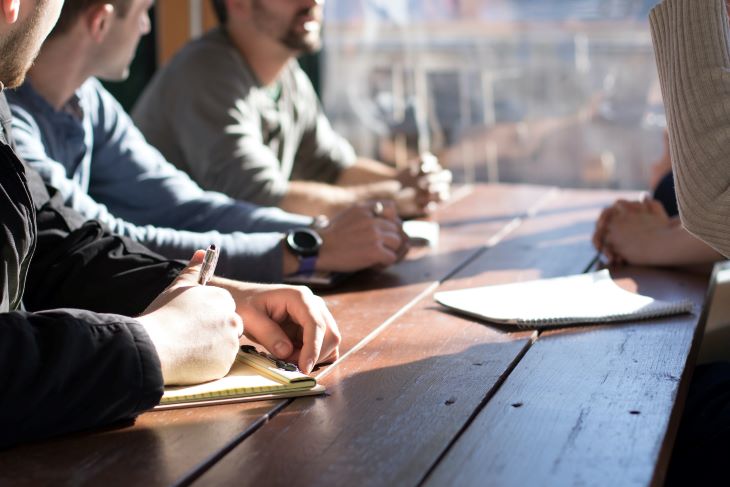 For completely free help with addiction and dependency, reach out to the statutory-funded organisations below:
1. Barnsley Recovery Steps
Address: 5-6 Burleigh Ct, Burleigh St, Barnsley S70 1XY
Telephone: 01422383063
Website: https://humankindcharity.org.uk/service/barnsley-recovery-steps/
2. Gamblers Anonymous
Address: Jubilee Church Hall, High St, Bentley, Doncaster DN5 0AT
Telephone: 07771 427 429
Website: https://www.gamblersanonymous.org.uk/
3. Phoenix Futures
Address: 29-31 Collegiate Cres, Broomhall, Sheffield S10 2BJ
Telephone: 01142685131
Website: https://www.phoenix-futures.org.uk/
Reach out to Young Minds, Samaritans, Papyrus, and Rethink Mental Illness for support with your wellbeing as you navigate through your addiction and new life in recovery.
Reach Out to Rehab Recovery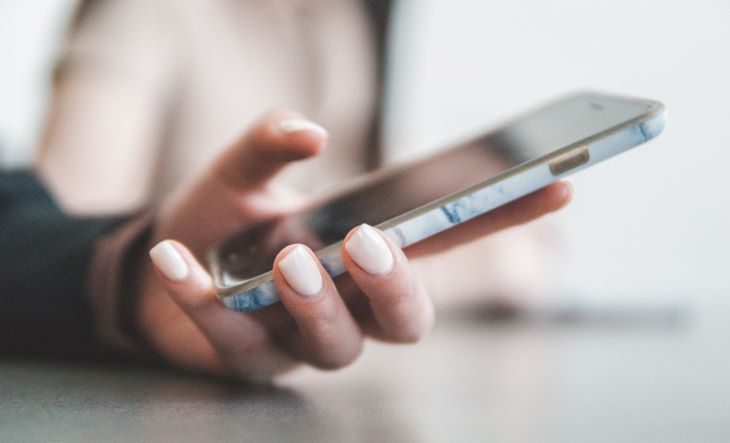 It will be crucial for you to select the best rehab facility if you want to have the best chance of conquering your addiction.
You can travel from Barnsley to a number of well-known rehab centres that are internationally renowned and can give you the assistance you need.
There are many options available, so get in touch with us to talk about your requirements. Once you decide, we can help organise everything for you.
The services we can refer you to are available across Barnsley, Doncaster, Rotherham, Sheffield, Penistone, Mexborough, Conisbrough, Wath upon Dearne, Adwick le Street, Thurcroft, Grimethorpe, Thurnscoe, Hoyland, Maltby, Cudworth, Treeton, Rossington, Stocksbridge, Dodworth, Kiveton Park, Askern, Wombwell, Hatfield, North Anston, Tickhill, Dinnington, Goldthorpe, Finningley, Thorne, Armthorpe, Swinton, Rawmarsh, Worsbrough, Bawtry, New Edlington, Chapeltown, Laughton en le Morthen, Thorpe Salvin, Elsecar, Ecclesfield, Darton, Stainforth, High Hoyland, Darfield, Brierley, Thrybergh, Swallownest, Sprotbrough and Cusworth, Bentley, Arksey, Brampton-en-le-Morthen, and even more towns in and around South Yorkshire.
The Care Quality Commission (England and Wales) or the Care Inspectorate (Scotland) regulate all of the centres we recommend.
We provide a wealth of free advice, and many of our employees are in recovery themselves, so they can relate to your experience with addiction.

For more information about rehab in Barnsley, contact Rehab Recovery on 0800 088 66 86.
References
[1] https://www.ons.gov.uk/peoplepopulationandcommunity/healthandsocialcare/drugusealcoholandsmoking  
[2] https://pubmed.ncbi.nlm.nih.gov/9311924/
[3] https://www.nejm.org/doi/full/10.1056/nejmra1511480
[4] https://www.nimh.nih.gov/health/topics/substance-use-and-mental-health
[5] https://academic.oup.com/brain/article/130/1/36/346458?login=true
[6] https://www.sciencedirect.com/science/article/abs/pii/S0306460314002159
[7] https://onlinelibrary.wiley.com/doi/abs/10.1111/j.1530-0277.2007.00536.x
[8] https://journals.sagepub.com/doi/abs/10.1111/1467-8721.ep11512427?journalCode=cdpa
[9] https://www.medilib.ir/uptodate/show/323
[10] https://books.google.es/books?hl=en&lr=&id=8hDXDQAAQBAJ&oi=fnd&pg=PT13&dq=alcoholics+anonymous&ots=kmUBmKQM4G&sig=gLXx1w0iStGSLE5x4NTaPar0MiU&redir_esc=y#v=onepage&q=alcoholics%20anonymous&f=false
[11] https://www.tandfonline.com/doi/abs/10.1080/1556035X.2012.705651