Drug and Alcohol Rehab in Doncaster
Doncaster offers a number of rehabilitation clinics for patients to take advantage of. Seeking addiction help isn't easy because there's often a lack of information on the subject, but this is changing.
With the following information, it's hoped patients will have no problems getting the addiction treatment and addiction support they need to turn a corner and cure themselves of their issues.
Here's the guide to entering drug and alcohol rehab in Doncaster.
Be sure about the decision to find addiction help in the first place. Nobody should feel compelled to find help, it should be a decision made by the individual. If this isn't the case the patient's full heart won't be in the process, which sets them up for inevitable failure.
Talk to talk to a trained professional. These people can speak about some of the issues surrounding the person suffering from the addiction.
Continue with the call by undergoing a diagnosis over the phone. This diagnosis is nothing strenuous and just involves a few testing questions to find out more about the individual. Addiction treatment options can be decided upon in this manner as these professionals have many years of experience in dealing with patients. Answer each question as honestly as possible, and don't worry if some of the answers are quite vague.
Receive information on what to do next. Suitable advice should be given on the best course of action for the individual. There's no universal solution to an addiction problem as everybody has different needs and requirements.
It should only take a matter of days before the individual can get the help they need to defeat their drug and alcohol addiction.
However, these requirements to enter each facility will differ as some have detoxification facilities and others don't have the capacity to offer these services.
Addictions at alcohol or drug rehab can include alcohol addiction, binge drinking, benzodiazepine addiction, cannabis use disorder, cocaine dependence, opioid use disorder, behavioural addictions and gambling addiction. Buprenorphine addiction, crack cocaine addiction, ketamine addiction and any substance use disorder or physical dependence.
To get the help you need from a alcohol and drug rehab in Doncaster, call us today on 0800 088 66 86
Addiction Statistics for Doncaster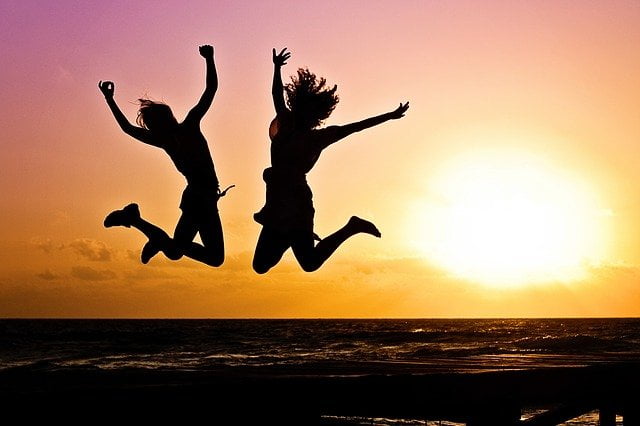 NHS digitals' 2020 statistics on drug misuse in England showed that there were 7,027 hospital admissions for "drug-related mental and behavioural disorders" in that time frame.
There were also 16,994 hospital admissions for poisoning by drug misuse.
Too many people ignore addiction issues until it's too late – but help is available if you just know where to look.
There are many reasons why people might not come forward about abuse, use, addiction or dependence.
They might still be in denial about it, or they might feel ashamed.
With regards to that last one, in particular, we want you to know that addiction is nothing to be ashamed of.
It's a disease that changes the chemistry of your brain, while also keeping control of you physically in many cases.
It's absolutely not a moral failure and you deserve to get help.
You can read more about the disease of addiction here.
Find out how a drug and alcohol rehab clinic in Doncaster can help you by calling us today on 0800 088 66 86
Addiction and mental health support in Doncaster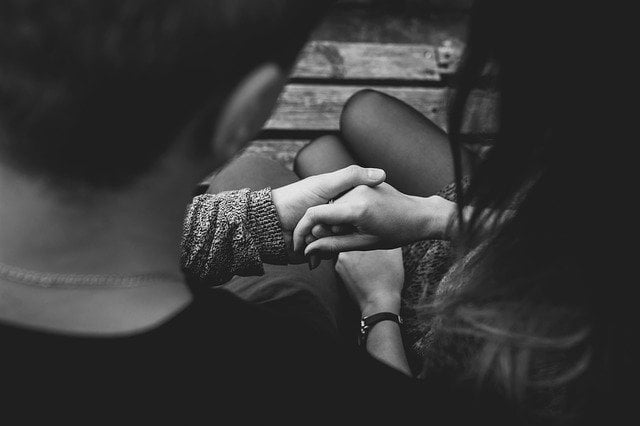 Addiction is not considered a 'choice' or 'moral failing' on behalf of the addiction sufferer – rehab is about treating the disease of addiction.
Addiction treatment has a strong focus on mental health, mostly because addiction itself is often a symptom of underlying psychiatric disorders.
Examples include anxiety, depression, bipolar disorder and schizophrenia.
When a person suffers from both addiction and a mental health disorder, it is referred to as a dual diagnosis.
The term dual diagnosis is used to describe people who have been diagnosed (according to the DSM-5) with a SUD and another mental health condition.
You will have a psychiatric assessment by a psychiatrist to determine whether you need psychiatric treatment.
This can be for:
Rehab centres will try to help you with all of these, with evidence-based mental health treatments, such as Cognitive Behavioural Therapy, Dialectal Behavioural Therapy, Holistic Therapy and Group Therapy.
Which ones you experience will of course depend on factors like your addiction and your personal mental health background – but overall, it's very important that we acknowledge the underlying causes of your addiction before we start writing it.
You can also get free mental health support from organisations like Mind UK, Young Minds, Rethink Mental Illness, Samaritans and Papyrus.
Learn how a drug and alcohol rehab in Doncaster can work to support your mental health by calling us today on 0800 088 66 86
Addiction and abstinence at a rehab centre in Doncaster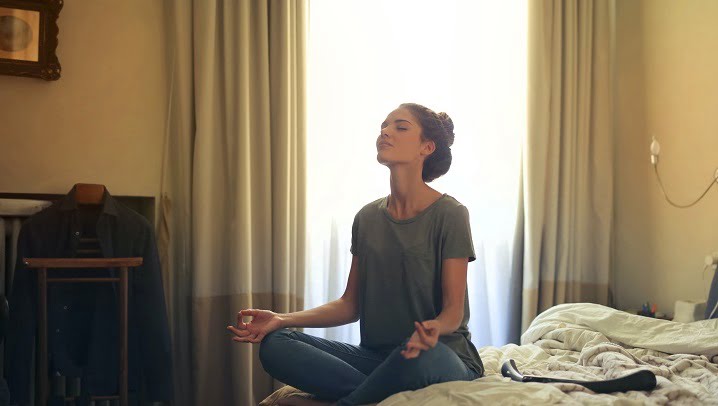 A rehab in Doncaster will focus on abstinence rather than moderation management or harm reduction.
Experts have agreed that abstinence is always the safer and more effective route to addiction recovery.
This is because, while it might seem ideal to simply learn to moderate yourself, it doesn't really work in the long term.
Addiction is a lifelong battle – anything you drink or take post-recovery, even if it seems like a small amount, could lead to you spiralling and fully relapsing.
Additionally, a lot of people are left with health issues as a result of their addiction, which can then be worsened by using or drinking again in any amount.
Work your way towards a life free from substance abuse with the help of a drug and alcohol rehab in Doncaster – call our expert team today on 0800 088 66 86
The benefits of residential drug and alcohol rehab in Doncaster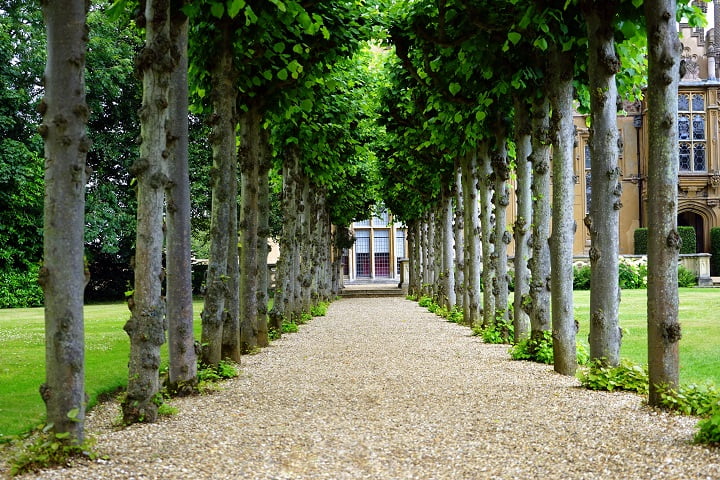 Although it's not the best solution in every case, residential drug and alcohol rehab in Doncaster does have many benefits.
First of all, residential rehab allows you to get away for a while and go somewhere where you can fully focus on healing.
This is especially a big benefit for those in toxic situations, which may be driving their addiction.
Residential drug and alcohol rehab in Doncaster is also a judgement-free space, where you'll have continuous access to a full team of professionals.
You'll also be kept far away from temptation, making relapse during treatment much less of a possibility.
And you'll be able to bond with people who have similar experiences to you.
Get all the benefits of a residential drug and alcohol rehab in Doncaster by calling  us on 0800 088 66 86
Private Rehab vs. NHS-funded drug and alcohol rehab in Doncaster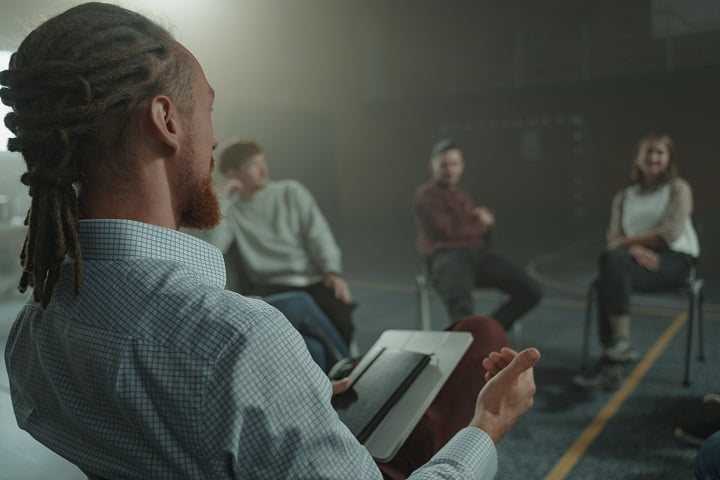 Private and council-funded rehab both have their benefits – which one is best for you will largely depend on your exact circumstances.
Council-funded rehab is accessible for all – and it's more likely to be based in your local area in Doncaster.
For a lot of people, this is both more comfortable and more convenient.
Many free and NHS-run recovery services operate near Doncaster, including:
1. RDASH – Rotherham, Doncaster and South Humber NHS Trust
Address: Woodfield House, Tickhill Road Site, Weston Rd, Balby, Doncaster DN4 8Q,N
Telephone: 01302 796 000
Website: https://www.rdash.nhs.uk/
2. Aspire
Address: 37 Thorne Rd, Doncaster, DN1 2EZ
Telephone: 01302 730 956
Website: https://www.aspire.community/
3. Project 6
Address: 18 Priory Pl, Doncaster, DN1 1BZ
Telephone: 01302 360 090
Website: https://project6.org.uk/doncaster/
Private rehab, on the bother hand, provides a safe and secluded space if you go for residential treatment.
It's also often far more personalised, with much greater access to one-to-one treatment.
Rehabs and organisations are led by guidelines set by the American Society of Addiction Medicine, National Institute for Health and Care Excellence, the National Association for Children of Alcoholics and the NHS Foundation Trust so you are in safe hands with person-centered care.
You will be given plenty of coping mechanisms to maintain your sobriety, as well as the possibility of sober living houses.
The NHS, Turning Point, Change Grow Live and We Are With You provide free and reliable information about drug and alcohol addictions and dependencies.
Attending nearby 12-Step programmes like Cocaine Anonymous, Narcotics Anonymous (NA)  and Alcoholics Anonymous (AA) can be a great way to connect with other people in recovery and maintain your sobriety by giving yourself over to a higher power.
For help choosing between private and NHS drug and alcohol rehab in Doncaster, call our expert team today on 0800 088 66 86
Why residential rehab in Doncaster isn't for everyone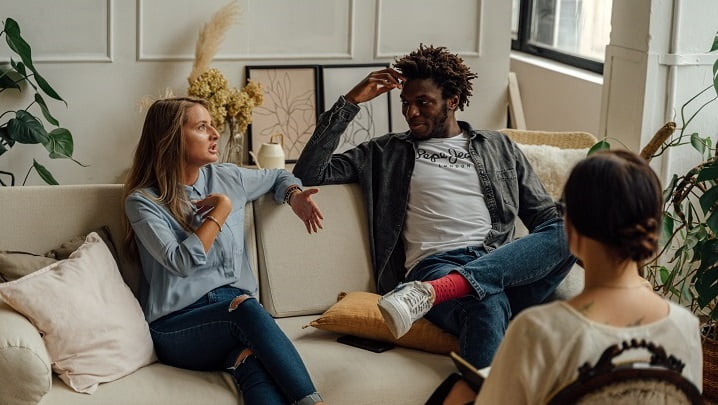 Residential rehab is designed specifically for at-risk clients, including:
Those drinking 25+ units of alcohol a day with co-occurring mental health issues.
Those who have suicidal thoughts.
Those who have significant mental health problems which would prevent them from effectively completing an at-home detox.
Those who have failed to remain sober after multiple attempts at outpatient treatment/home detox.
Those who are known to commit acts of violence against loved ones when intoxicated.
Those who experience withdrawal symptoms if and when they attempt to quit, especially more severe ones like delirium tremens and/or alcoholic seizures.
Those with Wernicke's encephalopathy.
If you're not sure whether residential rehab is right for you, give our team a call today on 0800 088 66 86
The DSM-IV-TR diagnostic criteria for substance dependence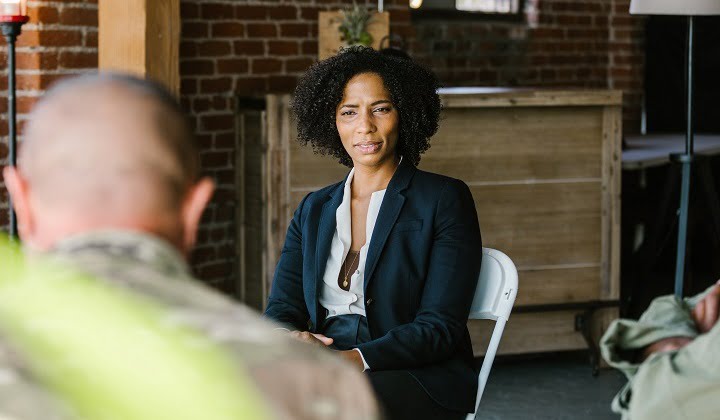 The Diagnostic and Statistical Manual of Mental Disorders, or the DSM, is the official text that is used to professionally diagnose mental health problems.
The 5th edition contains specific criteria for substance abuse – the seven most significant points are:
Hazardous use – Are you using to a point that's physically or psychologically hazardous, to yourself or to others?
Social or interpersonal problems related to use – Is your drug or alcohol use affecting your relationships?
Neglected major roles to use – Are you neglecting important parts of your life to use?
Withdrawal – Do you experience withdrawal symptoms if and when you attempt to stop?
Tolerance – Is your tolerance for drugs and/or alcohol increasing? This could be a sign of developing dependence.
Used larger amounts for longer – In turn, needing to take larger amounts to get the same effect could also be a sign of increased tolerance.
Repeated attempts to control use or quit – If all of your attempts to quit have ended in failure.
Get your ideal help from a drug and alcohol rehab in Doncaster by calling our expert team today on 0800 088 66 86
The alternatives to going to rehab in Doncaster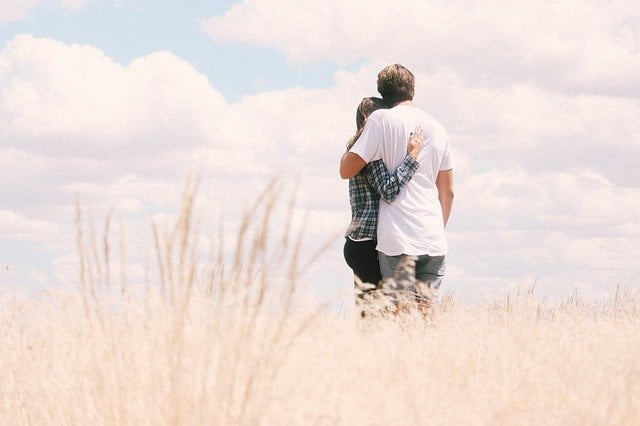 Professionally supported drug and alcohol rehab is one of the best ways to recover from addiction, but it isn't for everyone.
As we've already established, residential drug and alcohol rehab in Doncaster isn't suitable for everyone.
Luckily there are several alternatives, including:
Alcoholics Anonymous, Narcotics Anonymous and Cocaine Anonymous – These support groups have several benefits. They give you a private and confidential space to share your feelings, while also allowing you to heal with people who have similar experiences.
Al-Anon Family Group meetings – Support  groups are also available for family members, with AI-Anon being one of the most popular choices
SMART Recovery – SMART Recovery is great for the long term, as it focuses on self-sufficiency. You'll learn to manage your own urges and cravings, manage your own thoughts, feelings and behaviours and ultimately build and maintain your own motivation.
Home detox – For those with less severe addictions, an at-home detox could work very well. This is different to an unsupported detox – you'll work with a fully professional team, while also receiving any necessary medication.
Outpatient treatment via a local Drug & Alcohol team Doncaster – If going away to a residential space isn't for you, outpatient treatment via a local drug and alcohol team in Doncaster could be.
Much like an at-home detox, which can be a part of outpatient treatment, you'll have the support of professionals while also staying in a comfortable at-home environment.
Whatever kind of help you need, whether from an alcohol and drug rehab in Doncaster or from one of these excellent alternative services, let our team help by calling us today on 0800 088 66 86
The admissions process at a drug and alcohol rehab in Doncaster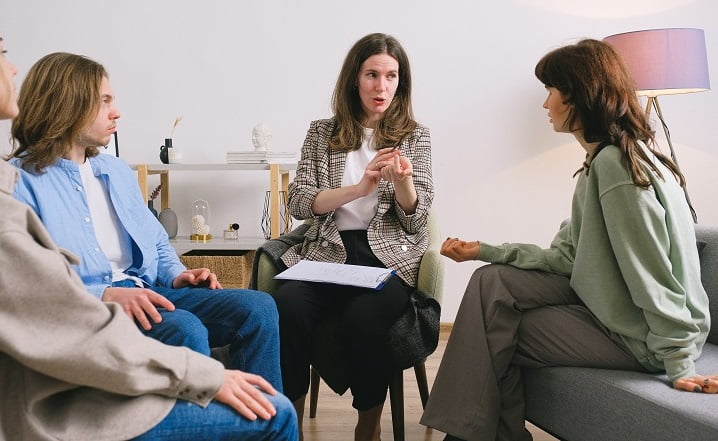 As previously mentioned, several criteria are used to measure levels of addiction in these early stages, to ultimately decide which treatment would work best for you.
For example, the American Society of Addiction Medicine (ASAM) Patient Placement Criteria uses 6 dimensions.
These are:
Acute intoxication and/or withdrawal potential – How likely are you to experience withdrawal symptoms when you stop using? How severe are those symptoms? How has your tolerance to drugs and/or alcohol changed?
Biomedical conditions and complications – Do you have any physical conditions which could inhibit your recovery?
Emotional, behavioural or cognitive conditions or complications – Similarly, do you have any mental health issues which could inhibit your recovery?
Readiness to change – How prepared are you to change in order to recover?
Relapse, continued use or continued problem potential – How likely are you to relapse after your treatment? What long-lasting mental or physical effects could your addiction have?
Recovery environment – What space are you recovering in? Will you have easy access to drugs and/or alcohol in your current living situation?
The aforementioned 5th edition of the Diagnostic and Statistical Manual for Mental Disorders also uses 3 levels of severity:  0.5 is "at-risk", 1 is "mild", 2 is "moderate" and 3 is "severe".
In cases of alcohol addiction specifically, the Alcohol Use Disorders Identification Test (or AUDITs) is also often used as a measuring tool.
It has 10 questions about your alcohol use, with questions 1 to 3 focusing on intake:
How often do you have a drink containing alcohol?
How many units of alcohol do you drink on a typical day when you're drinking?
How often have you had 6 or more units if female, 8 or more if male, on a single occasion in the last year?
Questions 4 to 6 ask about dependency:
How often during the last year have you found that you were not able to stop drinking once you had started?
How often during the last year have you failed to do what was normally expected of you because of your drinking?
How often during the last year have you needed an alcoholic drink in the morning to get yourself going after a heavy drinking session?
And questions 7 to 10 ask about consequences:
How often during the last year have you had a feeling of guilt or remorse after drinking?
How often during the last year have you been unable to remember what happened the night before because you had been drinking?
Have you or somebody else been injured as a result of your drinking?
Has a relative or friend, or a doctor or another health worker been concerned about your drinking and suggested you cut down?
A score of more than 13 points indicates dependency, but a score of 8 or over is also a cause for concern.
Begin the admissions process at a drug and alcohol rehab in Doncaster by calling us today on 0800 088 66 86
When is professional intervention in Doncaster needed?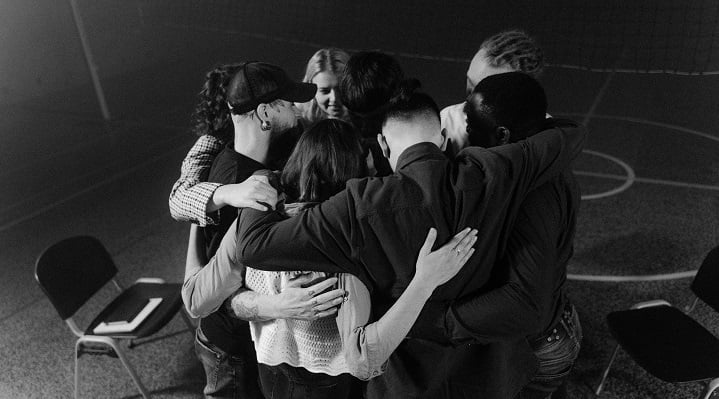 An intervention occurs at a point where someone won't help themselves and won't listen to one individual.
A traditional intervention is a session led by a professional interventionalist, where those concerned about someone can sit together and air their concerns, in the form of letters read out to the person.
These letters typically include how the person would like things to change moving forward, as well as the ways that the addiction has affected them and their relationship with the person.
This is a staple of addiction recovery for good reason – it gives the affected person an outside perspective, potentially allowing them to truly understand the impact of their addiction, hopefully encouraging them to attend drug addiction treatment in Doncaster.
Moving forward, the CRAFT approach to intervention could also be something to consider.
CRAFT stands for Community Reinforcement and Family Training.
It mostly teaches families to positively communicate, while also encouraging progress from the person with the addiction.
Anyone who has an addiction is psychologically and physically dependent on the substance, as proved by studies such as the study by Terry E Robinson and Kent C Berridge that looked into the 'Incentive-Sensitization Theory' and why people crave drugs. You must not blame your loved one if they are not ready yet, but you can try to encourage them to get treatment.
Make sure that your loved one gets the help they need from a drug and alcohol rehab in Doncaster by calling us today on 0800 088 66 86
How much does drug and alcohol rehab in Doncaster cost?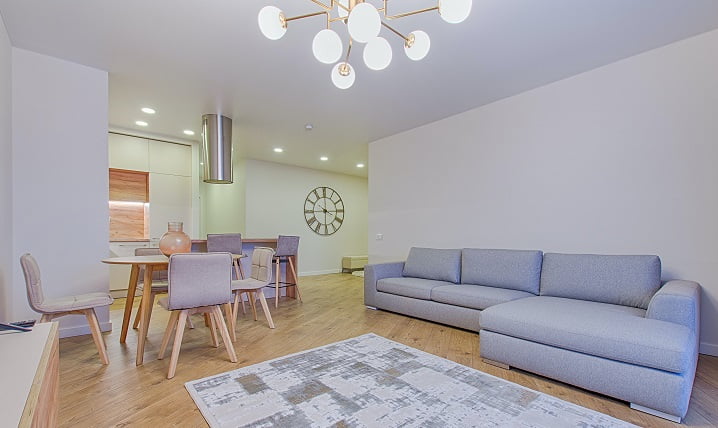 The length of your treatment, the kind of treatment you go through and the kind of room you go for in residential rehab can all influence the cost of drug and alcohol rehab in Doncaster.
In a residential rehab centre, if you go for a 10-day detox with a single-occupancy room, you should expect to pay between £3,000 and £6,000.
If you choose multiple occupancies, that then goes down to £2,000 to £4,000.
Choosing a 28-day stay also raises the price. Residential treatment of that length is typical £8,000 to £12,000 for a single occupancy room and about £6,000 for a multiple occupancy room.
Finally, an at-home detox would usually be about £1,500.
To find out how much your time at a drug and alcohol rehab in Doncaster is likely to cost, call our expert team today on 0800 088 66 86
Tips for choosing the right drug and alcohol rehab in Doncaster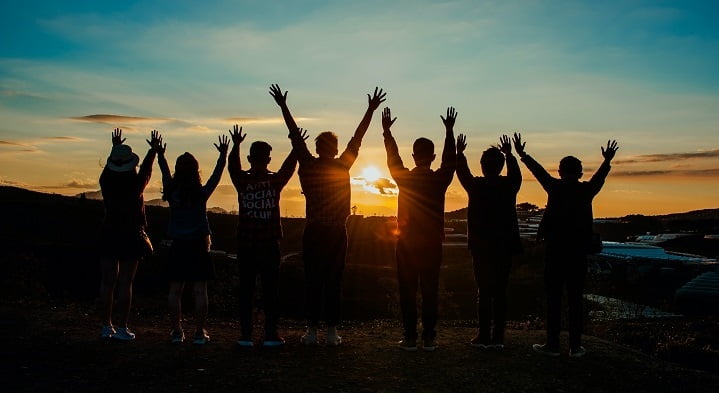 No matter what the circumstances of your addiction are, it can often be difficult to figure out what kind of treatment in Doncaster will work best for you.
Reading a page like this is a good starting place for your understanding of the treatment options available to you in Doncaster.
Once you're done here, you should use all the information we've given you as a springboard for further research.
There are also a few things you can specifically look into to make this part of the process a bit less daunting if you're feeling overwhelmed.
Look up the specific withdrawal symptoms of your addiction, as well as treatments that could work best for it.
This is especially important as addiction can be so different from person to person.
Creating pros and cons list of every place and organisation you look into could help you to sort through all of your options.
Looking into other people's experiences by reading reviews of a particular rehab in Doncaster can also be a huge help.
Finally, if you're looking into residential rehab, you should also check where each place is and whether it's affordable to you.
Make sure that you end up at the perfect drug and alcohol rehab in Doncaster for your needs by calling us on 0800 088 66 86
What is a detox, and do I need one?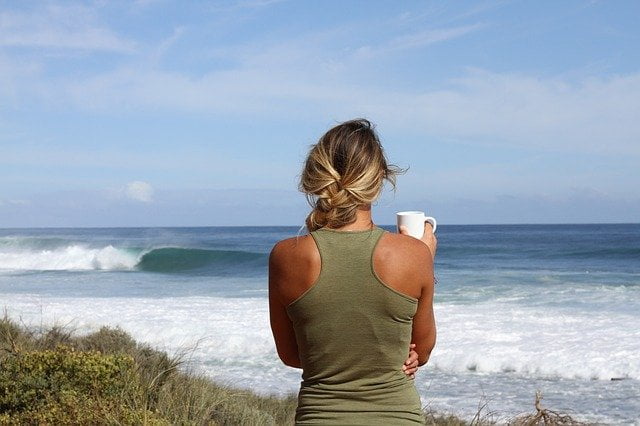 Many people don't know that there's a difference between abuse, addiction and dependency – but there is.
Abuse simply means using drugs or alcohol to an extent that's harmful. Although abuse often leads to addiction, that isn't always the case.
Addiction is a condition where you physically can't stop yourself from using.
In terms of alcohol addiction, it can have effects like difficulty walking, blurred vision, slurred speech, slowed reaction times and impaired memory.
And dependency means that your body has become reliant on drugs or alcohol, resulting in withdrawal symptoms, which can often be highly unpleasant or even dangerous, if and when you attempt to stop.
Dependency is the stage where a detox is needed.
In medical detox, your intake will slowly be reduced over a set period of time to reduce the risk of withdrawal symptoms. You'll also be given specific medication, in the form of various prescription drugs.
Medical detoxes are only needed for addictions where physical withdrawal symptoms occur, with major examples being alcohol and opioids.
So if you only have a psychological addiction, where you experience withdrawal symptoms mostly in your mind rather than in your body, the answer to the above question is no.
Some of the withdrawal symptoms specifically associated with alcohol are:
Sweating
Irritability
Insomnia/a disrupted sleeping pattern
Alcoholic seizures, delirium tremens and severe disorientation in the most severe cases
Heavily drinking alcohol is classed by the NHS as more than 14 units per week.
Alcohol addiction is unfortunately common, with a study by Robin Room, Thomas Babor and Jürgen Rehm revealing that '4% of the global burden of disease is attributable to alcohol', accounting for almost as much death and disability as tobacco and high blood pressure (hypertension) globally.
Alcohol addiction needs a medically-assisted detox using Chlordiazepoxide (brand name Librium) in order to ease alcohol withdrawal symptoms or alcohol withdrawal syndrome.
Another medication used to stop drinking is Acamprosate (Campral®), which helps rebalance the chemicals in the brain that have been damaged by alcohol.
The opioid antagonist Naltrexone can also be helpful in cutting alcohol out of your life as it decreases the alcohol you consume.
Alcoholism can also cause anxiety and depression, which means you might be able to get prescribed medications such as an antidepressant like nefazodone, desipramine, or imipramine during your treatment. 
Without rehab, alcohol addiction can result in delirium tremens, seizures or Wernicke encephalopathy.
This is then followed by a further 3 weeks in rehab to tackle the emotional causes of addiction with therapies, as well as relapse prevention planning and trigger identification once your treatment is over.
As for your body's recovery after drinking alcohol, damaged organs may regain function partially or might heal altogether, depending on what state they were in and whether you've had a relapse or not.
It is incredibly important to begin your recovery now, as being an alcoholic is thought to drastically lower your age of death. The average age of death for an alcoholic is 47–53 years in men and 50–58 years in women.
It is reported that about 14% of alcoholics develop liver cirrhosis if they continue their drinking habits for over a period of 8 years. It is best to stop drinking today so that you can have the best chance at a full recovery.
If you go on to have CBT therapy for alcohol addiction, a report has shown that the success rate is 83.87%. Therapy after treatment is therefore highly recommended. 
Make sure that your drug detox is safe and effective with the help of an alcohol and drug rehab clinic in Doncaster – call our team today on 0800 088 66 86
How long does drug and alcohol rehab in Doncaster last?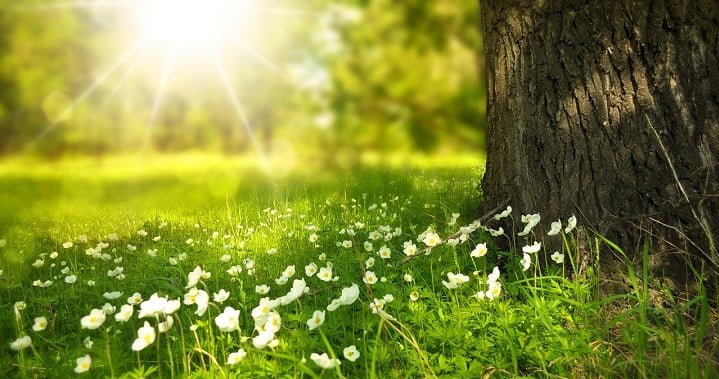 The answer to this question may depend on several factors, such as the type of addiction you have, how severe it is and what your previous treatment experience is.
If you have a physical addiction that produces physical withdrawal symptoms, you'll probably need a detox at the start of your time at a rehab in Doncaster in order to lessen them.
This obviously means that the process will take longer in comparison to psychological addictions, where you can just focus purely on your mental health from the start.
Examples of physical addictions include benzos, opioids and alcohol, while the list of psychological addictions includes cocaine, cannabis and amphetamines.
For alcohol specifically, we'd recommend a detox at an absolute minimum of 7 days, followed by 28 days to focus on recovery and rehabilitation using therapy and addiction counselling.
As you begin to research addiction treatment services, you may start to get an idea of your treatment path, including how long it will take.
But don't worry about it if you're still not sure – if and when you choose to get in touch with Rehab Recovery, we'll do everything we can to set you on the right path.
To learn how long your time at a drug and alcohol rehab in Doncaster will ltake, call our team today on 0800 088 66 86
Cocaine Rehab in Doncaster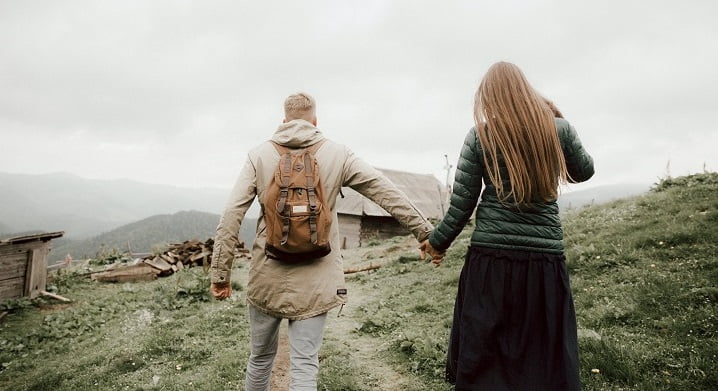 As cocaine isn't physically addictive, with only psychological withdrawal symptoms, it won't require a medical detox.
Instead, the focus will be on mental health and getting to the root emotional causes of your addiction.
Withdrawal symptoms associated with cocaine and crack cocaine include irritability, anxiety, lack of pleasure, sleepiness and agitation.
This can also cause personality changes which can have a huge impact on your life, especially when it's at a more extreme level.
Cocaine is highly addictive, as it's known to cause a high followed by a crash, where strong cravings occur. This then prompts repeat uses and means that tolerance builds up fast, creating a vicious cycle.
In the long term, this spike also means that cocaine users are at risk of mental health issues like anxiety, depression, paranoia and panic attacks, often alongside the mental health issues that caused their addiction in the first place.
Cocaine rehab does not involve cocaine detox, but instead focuses on tackling these codependent issues and breaking the causes of addiction.
Overcome your cocaine addiction with the help of a drug and alcohol rehab in Doncaster – give our team a call today on 0800 088 66 86
Heroin rehab in Doncaster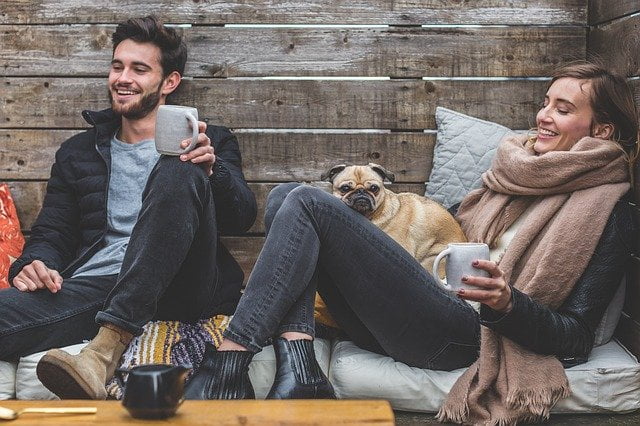 Heroin is highly physically addictive, producing withdrawal symptoms like:
Depression
Muscle spasms
Shaking
Sweating
Nausea
Vomiting
Diarrhoea
Increased heart rate
A disrupted sleep pattern
You may experience these in different combinations depending on the severity of your addiction, so be sure to research your individual situation.
Heroin withdrawal symptoms typically emerge 6 to 12 hours after your last dose, peaking at 1 to 3 days and then usually subsiding after a week.
We should note however that, from case to case, withdrawal symptoms can persist for weeks, months or even years.
As a result of all this, treatment will always begin with a medically assisted heroin detox. Rehab can help you with your heroin withdrawal, as well as any effects of using heroin such as hepatitis.
After your intake has slowly been reduced to avoid the risks of the worst withdrawal symptoms, we'll then be able to focus more on your mental health with therapy and counselling.
Forms of therapy include Acceptance and Commitment Therapy, acupuncture, art therapy, codependency treatment, contingency management, cognitive behavioural therapy, dialectical behaviour therapy, drama therapy, Eye Movement Desensitization and Reprocessing, group psychotherapy, mindfulness, motivational therapy, motivational interviewing, music therapy, equine therapy, Rational Emotive Behavior Therapy, cognitive behavioural therapy, brief intervention and talking therapies.
More information about heroin rehab is available here.
Overcome your heroin addiction with the help of a drug and alcohol rehab in Doncaster – give our team a call today on 0800 088 66 86
Cannabis rehab in Doncaster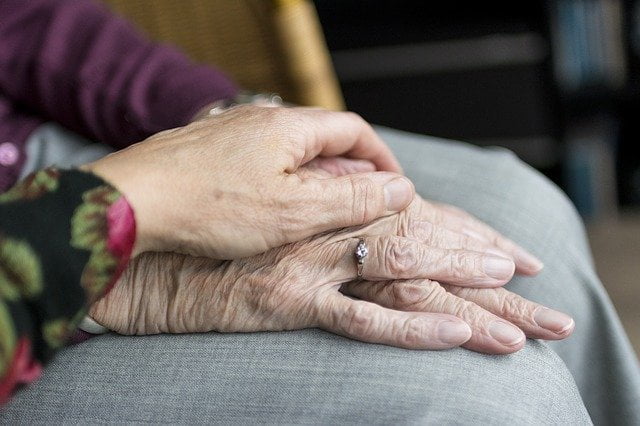 As it's more socially accepted, many people don't see cannabis as particularly dangerous – but if you become addicted to it, it can have devastating consequences.
A study by Wayne Hall and Louisa Degenhardt identified the adverse side effects of regular use of cannabis during adolescence and into adulthood can include 'a dependence syndrome, increased risk of motor vehicle crashes, impaired respiratory function, cardiovascular disease, and adverse effects of regular use on adolescent psychosocial development and mental health'.
It doesn't produce physical withdrawal symptoms, but you can build up a tolerance to it, meaning you'll consume more and more just to get the same effect.
Withdrawal symptoms include:
Headaches
Chills
Cravings
Loss of focus
Irritability
Difficulty sleeping
If you go through treatment for cannabis addiction, as it doesn't require a physical detox, there will be a strong focus on your mental health.
Treatments offered to you may include cognitive behavioural therapy, dialectal behavioural and holistic therapies.
Because it is not physically addictive there is no need for a cannabis detox.
We have more information about cannabis rehab and cannabis addiction at this link.
While medications like Selective Serotonin Reuptake Inhibitors (SSRIs), especially Sertraline, can help ease anxiety symptoms, it is helpful to prevent anxiety and other effects that cannabis might be causing you by quitting today. 
Overcome your cannabis addiction with the help of a drug and alcohol rehab in Doncaster – give our team a call today on 0800 088 66 86
Therapies on offer at a drug and alcohol rehab in Doncaster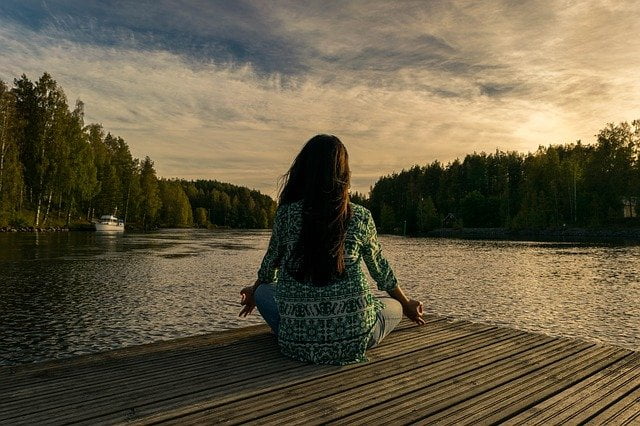 In drug and alcohol rehab clinic in Doncaster, several kinds of therapy and counselling are used to target the underlying causes of addiction.
It may become clear reading this section what might be right for you – or you might still need to discuss it further with us.
You should also bear in mind that many organisations will have different treatments available.
Either way, we have information on some of the most common therapies available here:
Experience any of these excellent treatments at an alcohol and drug rehab in Doncaster by giving our team a call on 0800 088 66 86
Relapse prevention plans for drug and alcohol rehab in Doncaster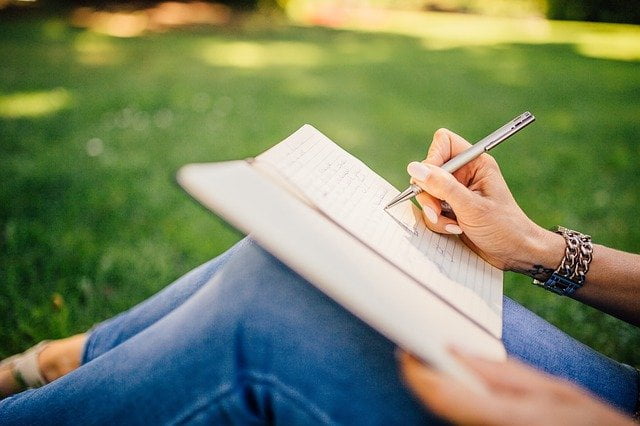 Addiction treatment generally occurs in either two or three stages: detoxification (if you have a physical addiction), rehabilitation (generally including mental health treatments, as well as more minor physical ones) and aftercare.
In aftercare, the main goal is preventing relapse.
This can be done in several ways, including a solid plan, with several important aspects included, such as:
A solid plan for if you do relapse, including what should happen and who should be contacted
Triggers (we'll also teach you how to identify and manage these)
Any lifestyle changes you might need to make
Strategies you can use moving forward
Speaking of strategies, one of the most effective ones is HALT. HALT is named after the feelings it teaches you to identify and process, which can trigger relapse if they're left unchecked: Hungry, Angry, Lonely and Tired.
Stress is another feeling that can often trigger people into relapse – this is why mind-body meditation also often helps.
Make sure that you're ready to face addiction relapse by giving our team a call today on 0800 088 66 86
Contacting Rehab Recovery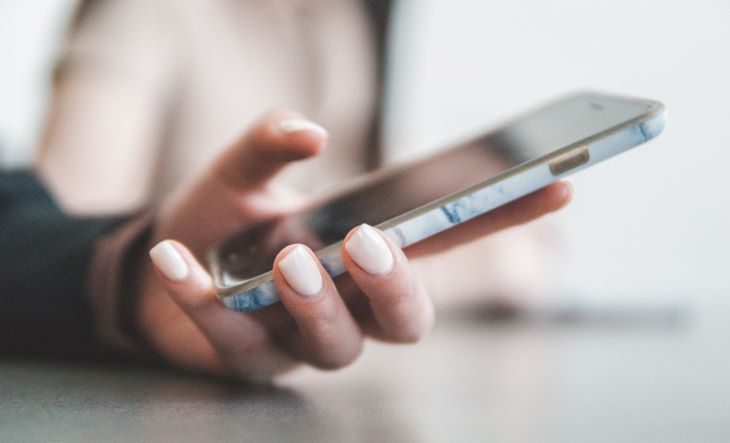 For more information on detox and rehab options Doncaster, contact Rehab Recovery today on 0800 088 66 86.
When you contact us, we shall outline a variety of treatment options that are available to you in Doncaster.
This includes both private and statutory addiction treatments.
Every rehab in England and Wales that we work with is vetted by the Care Quality Commission.
Get help for addiction across South Yorkshire, including in Sheffield, Rotherham, Barnsley, Ecclesfield, Dearne, Darton, Adwick le Street, Rawmarsh, Hoyland Nether, Hatfield, Thorne, Maltby, Conisborough, Mexborough, Aston cum Aughton, Armthorpe, Rossington, Penistone and many more.