Drug & Alcohol Rehab in York
Drug and alcohol abuse and addiction cause enormous social problems in the UK, damaging the lives of individuals and communities alike.
Yorkshire is no exception to the problem, with many of the county's cities experiencing some of the highest rates of drug and alcohol abuse in the UK.
In fact, here in York, drug-related deaths have nearly tripled in the last 10 years, according to data from the Office for National Statistics (ONS).
If you are seeking treatment for addiction, the best possible course of action is to attend residential rehab.
We at Rehab Recovery are here to make that as easy as possible.
If you are ready to accept and acknowledge your addiction and start your treatment, reach out to us today.
If you are not ready to call us yet, please read through the information below.
The Disease Model Of Addiction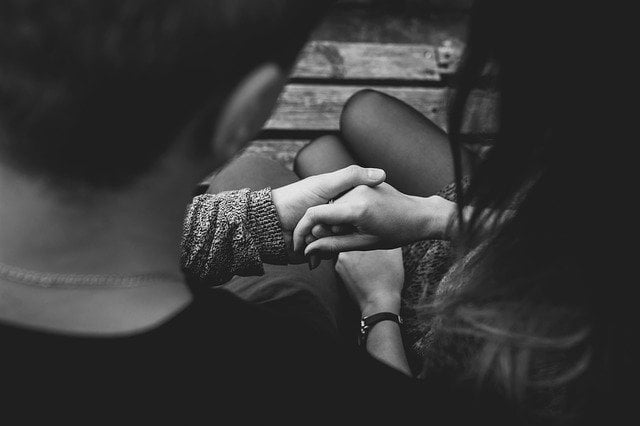 Some people are very judgmental about those who are in drug or alcohol addiction, perhaps due to ignorance or their own personal insecurities.
One talking point that gets rehashed in these conversations is that people who are addicted to drugs or alcohol made a 'choice' to be so, or that addiction is some kind of moral failure.
This is simply not true – the fact is that addiction is a disease that has the potential to affect anyone, from any walk of life.
There are innumerable factors involved in the development of an addiction, but ultimately what is important is that the person seeks help as soon as possible and aims to get into recovery.
Unfortunately, the stigma around addiction and drug use can sometimes prevent some people from reaching out for the help that they need.
At Rehab Recovery, we aim to remedy this by providing a free and confidential hotline for anyone who is looking into treatment and recovery.
Call us on 0800 088 6686 to speak with an advisor.
Dual Diagnosis At Rehab In York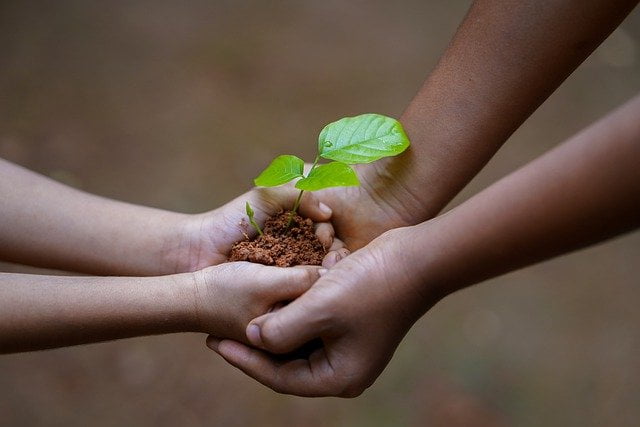 One of the reasons that substance addiction is not easy to treat is that it usually comes with other coexisting mental health conditions or illnesses.
At drug & alcohol rehab in York, you will be able to be assessed by top mental health professionals, who can help to identify, diagnose and treat any such conditions on-site.
This could include any of the following conditions, all of which can exacerbate an addiction or substance abuse problem:
Personality disorders
Schizophrenia
Post-Traumatic Stress Disorder
All of the conditions above are common among those suffering from addiction and can be treated with a combination of medication and talking therapies.
One of the main problems is that these conditions can often go unnoticed or undiagnosed for years.
This is why dual diagnosis at rehab can be so useful.
The Benefits Of Abstinence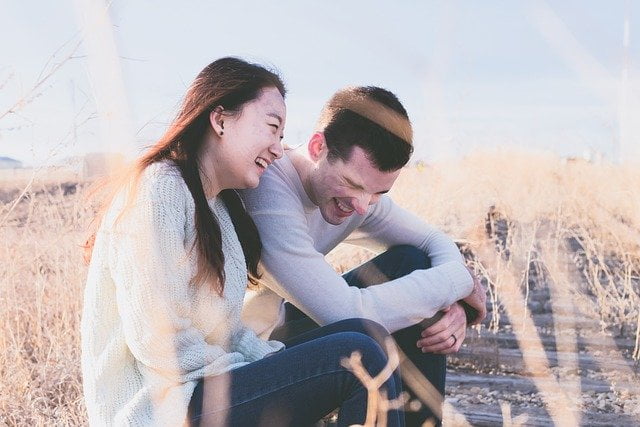 During a consultation, some people ask us whether being in recovery means stopping taking the substance forever, or whether there is any scope for 'occasional' use after rehab.
We should be clear – the vast majority of rehab clinics operate using the abstinence model – in other words, the ultimate goal is that you abstain from the substance for life.
Some people will, after a period of abstinence, convince themselves that they have a handle on their addiction and could go back to using at a diminished rate.
Sadly, this usually ends up with the person back in full-blown addiction.
The abstinence model is the preferred method in the rehab industry because it does not 'leave the door open' to a person falling back into active addiction through occasional use.
The Benefits Of Residential Rehab In York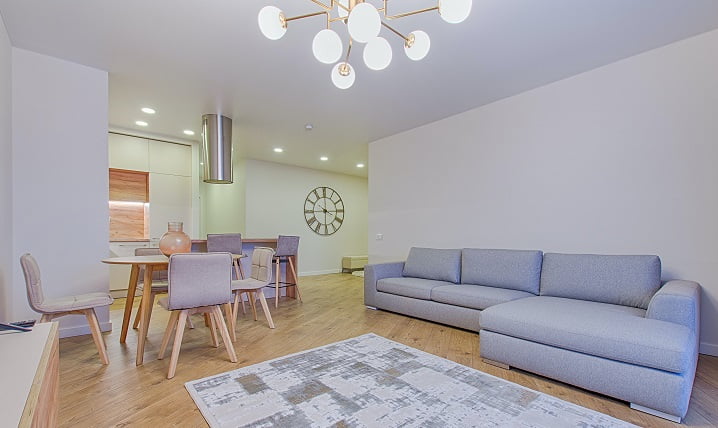 Drug and alcohol addiction can make it very difficult to function in life, which can lead to a person losing control of their responsibilities and commitments.
Getting addiction treatment at a residential drug & alcohol rehab in York means that you are free from your usual obligations and any other distractions, and you can concentrate fully on getting well.
If you secure a place at private rehab through us, you can be sure that you will have access to high standards of care, as well as comfortable accommodation and amenities.
Being in a pleasant, secure and confidential rehab environment for a month is the perfect opportunity to address your substance abuse problems and the underlying issues behind them.
Private Rehab VS Public Rehab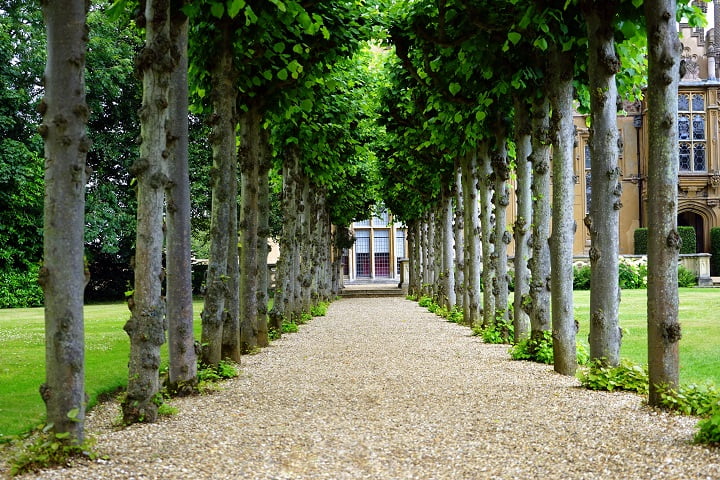 At Rehab Recovery, we only provide referrals to private rehab clinics, so there will always be a cost involved in treatment.
There are a great number of clinics which are funded through public means such as the NHS or other nonprofits and social enterprises.
The main advantage of pursuing care at a public clinic is that it will either be free of charge, or the cost will be minimal.
However, there are a number of other factors to consider.
Going public will likely mean that you will not have the same degree of choice over the type of clinic you attend, or the type of accommodation or care that you receive.
You will also probably need to wait on a list for treatment at a public clinic, perhaps for a period of several months.
On the other hand, going private means that you can start treatment immediately.
These are all factors to consider – ultimately, it's about what works best for you.
If you would like to pursue public-funded rehab, we can provide advice on how to go about doing that.
Outpatient Rehab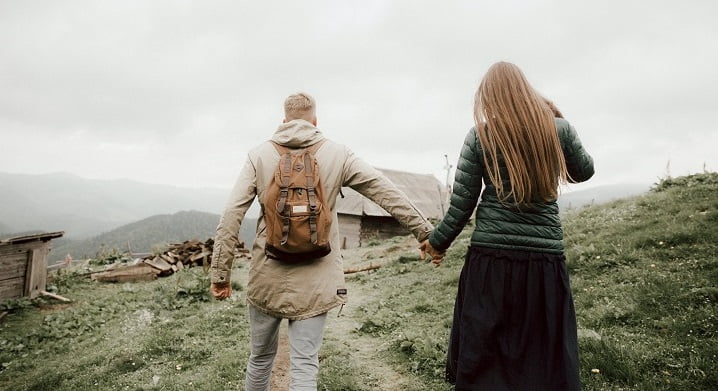 Many people who contact Rehab Recovery ask us about the possibility of attending rehab as an outpatient, which means that they would stay at home overnight and go to the clinic by day.
There are many reasons why outpatient care might be an appealing option, including lifestyle convenience and keeping down their treatment costs.
However, only those who meet certain conditions would be eligible for outpatient care.
It is generally for people whose addiction problems or personal circumstances are not at the extreme end of the spectrum.
For example, the following would NOT be suitable for outpatient care:
People with moderate-to-severe chronic mental health problems.
People who have tried and failed to stay sober after multiple attempts at outpatient treatment or home detox.
Anyone who is likely to commit acts of violence against others while drunk or high.
Anyone who has suffered Delirium tremens or alcoholic seizures.
Anyone with Wernicke's encephalopathy.
Outpatient care also has its own inherent complications, such as arranging travel by day.
It would therefore only be a viable option for someone who lives within a reasonable distance of the clinic.
If you would like to explore the possibility of attending drug & alcohol rehab in York as an outpatient, this is something that can be discussed during your free consultation.
The Alternatives Of Going To Rehab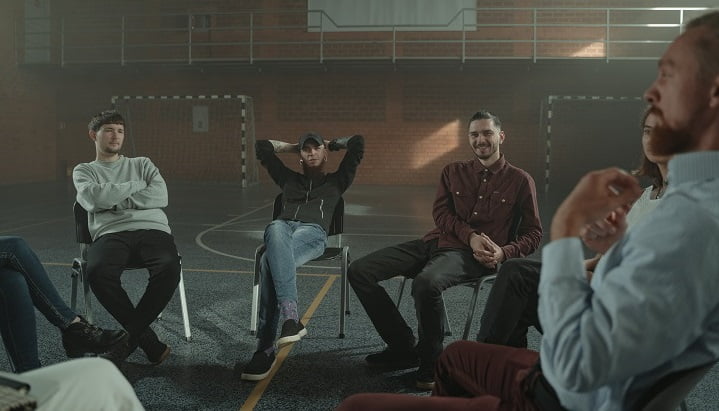 Not everyone is in a position to afford private rehab at the moment.
If this is the case for you, there are still a wide range of options for treating addiction, foeither at a reduced price or entirely for free.
Below, we have listed a number of options for securing addiction help.
Please bear in mind that the availability of each of these may vary depending on your location.
Alcoholics Anonymous And Narcotics Anonymous
Alcoholics Anonymous has been helping people to combat alcoholism for nearly 100 years and is the most well-known addiction organisation on the planet.
AA uses the 12-step model as a basis for recovery, which encourages followers to turn their lives over to a higher power, as they understand it.
This same spiritual approach is used for Narcotics Anonymous, as well as other -Anonymous organisations.
Both groups have regular meetings within the York area.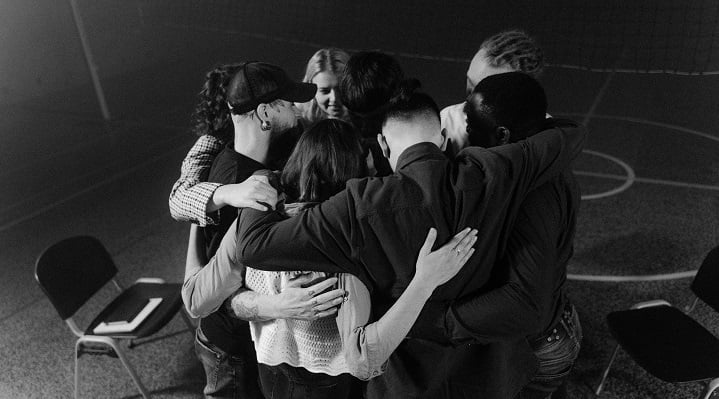 SMART Recovery
SMART is an organisation that was set up to offer free or affordable addiction treatments to anyone who needs help.
Unlike AA and NA, SMART does not treat addiction as a spiritual condition, but rather a behavioural problem that needs to be treated clinically.
SMART is international and they have plenty of resources available within the United Kingdom.
Home Detox
If your alcohol problem is towards the more manageable end of the scale, you may be eligible for a home alcohol detox, which is a much more affordable option than residential rehab.
There are certain criteria that need to be met – for example, you would need to be consuming fewer than 30 units of alcohol per day, as well as passing other risk criteria.
Call us on 0800 088 6686 to discuss whether you would be a suitable candidate for a home alcohol detox.
This is all included in your free consultation.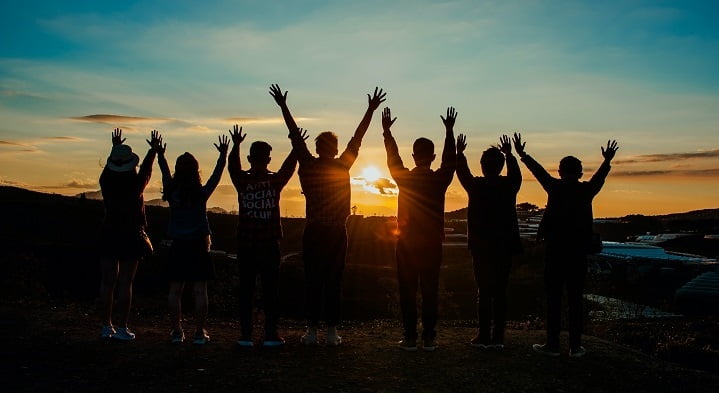 Al-Anon Family Group Meetings
Al-Anon provides meetings and other forms of support for the friends and family members of people who are in addiction or recovery.
These meetings provide a safe, confidential space for loved ones to share their feelings and thoughts without fear of judgment, or worrying about triggering the addicted person in their life.
Just like Alcoholics Anonymous (which is a separate organisation), Al-Anon holds regular meetings all over the UK.
Outpatient Treatment Via A Local Drug & Alcohol Team In York
Your local GP in York will be able to provide you with a range of drug and alcohol addiction resources, such as local meetings and helpful organisations in the area.
One option might be putting you under the care of your local drug & alcohol outreach team.
This means that they can check up on you and provide support wherever possible.
Many people who are in addiction or recovery find it very helpful to have access to a service like this, especially during periods of crisis.
The Admissions Process In York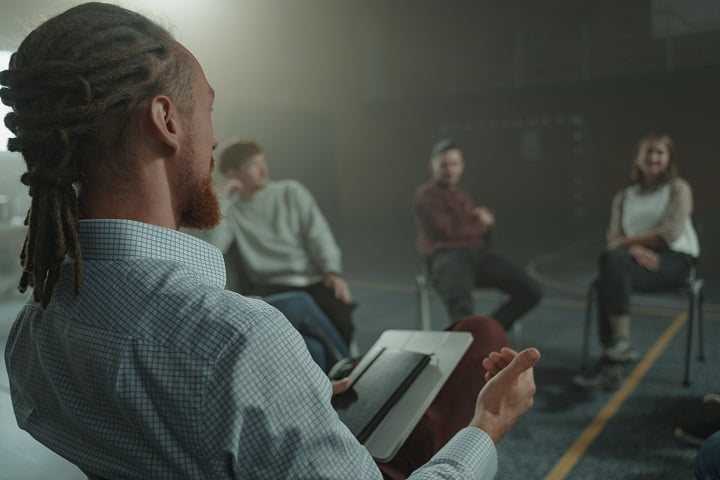 Rehab Recovery is here to make it as quick and hassle-free as possible for you to arrive at rehab and get into your treatment programme.
The first step towards achieving this is to call us on 0800 088 6686, where you can speak with an expert advisor from the Rehab Recovery team.
They will ask some basic questions about your experience with substance abuse, as well as your current lifestyle and personal circumstances.
We do this to ensure that we pick out the perfect rehab clinic for your needs.
Please be assured that any information you choose to tell us is treated with strict confidence.
Once we have enough information to go on, we can suggest a clinic, and if you are happy with our suggestion, we can have you arrive there with a quick turnaround.
Once you arrive at rehab, you will be assessed in more detail by the clinicians on site, in order to plan out the most effective treatment plan possible.
The exact method of assessment will vary slightly between clinics, but is likely to include some or all of the following methodologies:
The ASAM Criteria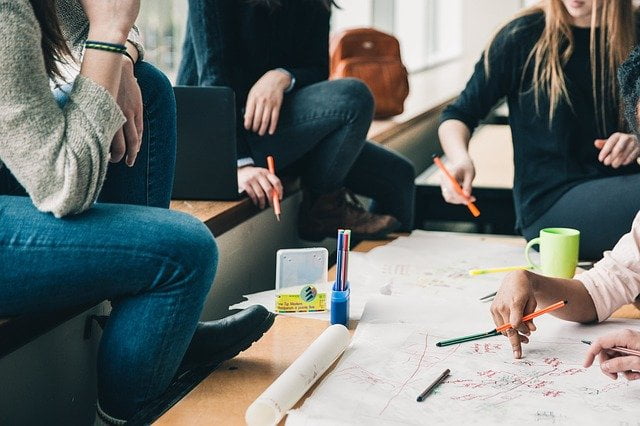 ASAM is a clinical society that was founded in the 1950s and has its own criteria for assessing persons in addiction and the likelihood that their treatment is successful.
The six ASAM criteria are as follows:
Acute Intoxication and/or Withdrawal Potential – Exploring an individual's past and current experience of substance use and subsequent withdrawal.
Biomedical conditions and complications – Exploring an individual's health history and current physical conditions.
Emotional, Behavioural, or Cognitive Conditions and Complications – Exploring an individual's thoughts, emotions, and mental health issues.
Readiness to change – Assessing how willing the person is to commit to treatment.
Relapse, continued use, or continued problem potential – Exploring an individual's unique relationship with drug or alcohol relapse or their continued use or problems.
Recovery/living environment – exploring an individual's recovery or living situation, and the people, places, and things involved.
The DSM-5 Criteria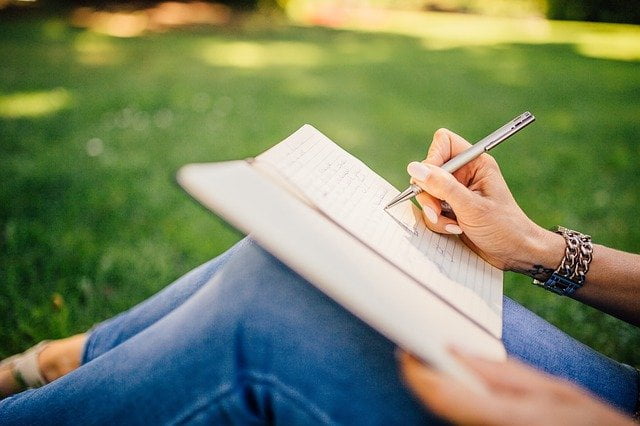 The American Psychiatric Association (APA) has its own criteria for judging the severity of a substance abuse disorder, as per its diagnostic manual, the DSM-5.
It features a series of symptoms with 4 different categories, as follows:
Impaired Control – Using more of a substance than intended, or using more often than intended; wanting to cut down but being unable to do so.
Social Problems – neglecting responsibilities and relationships; giving up activities that they used to care about; being unable to complete tasks at work or school.
Risky Use – using in risky settings or circumstances, continuing to use despite knowing that there are problems.
Physical Dependence – Needing more of a substance to gain the same effect; having withdrawal symptoms when not using the substance.
If a person has two or three of the symptoms listed above, that will indicate that they have a mild substance abuse disorder.
Under this model, four or five symptoms would indicate a moderate substance abuse disorder, while six or seven would indicate a severe substance abuse disorder – in other words, an addiction.
The AUDIT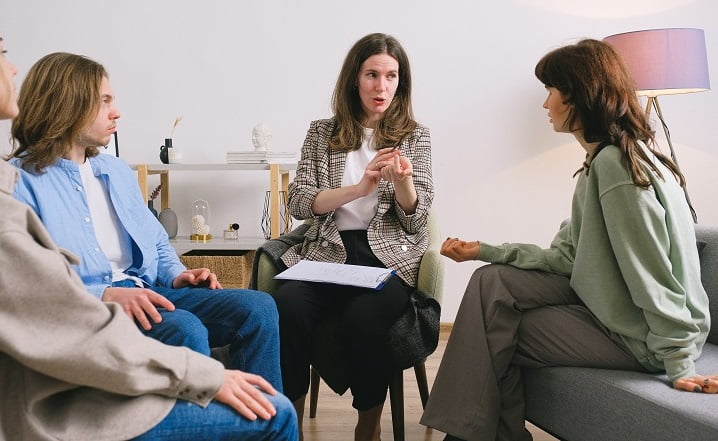 The Alcohol Use Disorder Identification Test (AUDIT) is a method used by the World Health Organisation to determine the extent of a person's substance abuse problems.
It features a series of multiple-choice questions, along with its own scoring system
It can be completed by the patient, without the need for medical or diagnostic background.
Intervention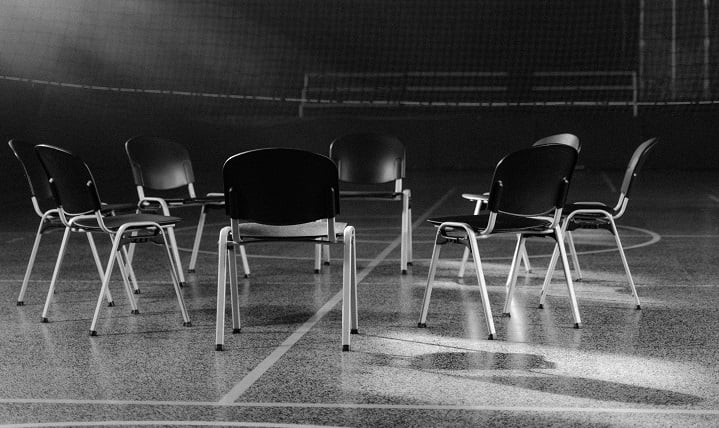 It can take a long time, sometimes years, for a person to accept the fact that they have a substance addiction.
This is a sad reality because acceptance of the addiction is the first step toward getting help with it.
In order to get through to someone who is still in denial about their addiction, one potential option may be arranging an intervention for them with friends and family.
This usually takes the form of everyone sitting around in a room with the addicted person and explaining how their addiction has affected everyone.
This is a 'traditional' drug or alcohol intervention, which can be very effective, especially if it is facilitated by a trained intervention counsellor.
CRAFT Intervention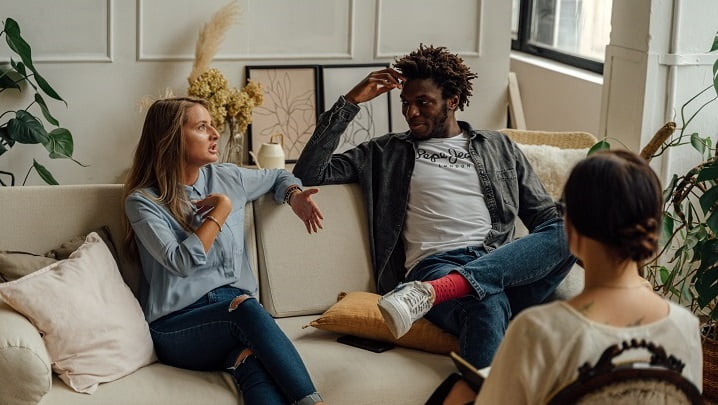 Another way of conducting an intervention is through an alternative like the CRAFT model, which is an acronym for Community Reinforcement And Family Training.
As opposed to highlighting the person's negative behaviours, this method provides a framework for reinforcing their positive behaviours, such as alcohol or drug abstinence, with rewards.
It is thought that using this positive reinforcement technique can work more effectively on individuals who do not respond as well to criticism.
Whichever way you would like to go with your intervention, we can provide free and confidential advice on how to arrange and execute it.
Call us on 0800 088 6686 for more information.
How Much Does Rehab Cost In York?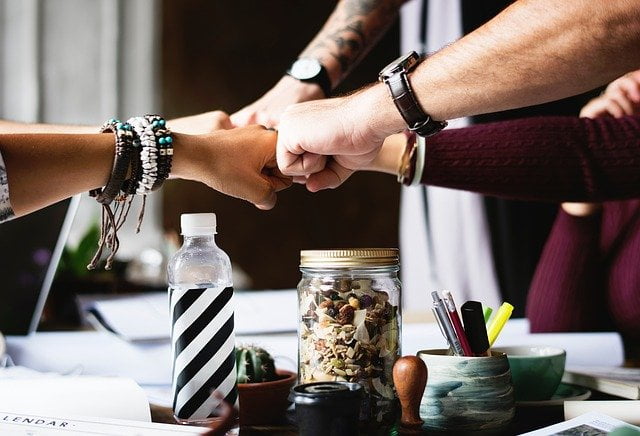 There are a few different factors involved when calculating the cost of rehab.
For one thing, it varies from clinic to clinic, and depends on the length of stay and your type of accommodation.
For example, a single-occupancy room for a 10-day detox at a private rehab in York will likely cost between £3,000 and £6,000.
A 10-day detox in a multiple-occupancy room will cost less – probably between £2,000 and £4,000.
Prices increase for a full 28-day course of rehab, which would be around £,6000 for a multiple-occupancy room and between £8,000 and £12,000 for a single person room.
If you are considering a home detox with medication, that would cost around £1,500.
We explain this in more detail in the home detox section further below.
What Is A Detox And Do I Need One?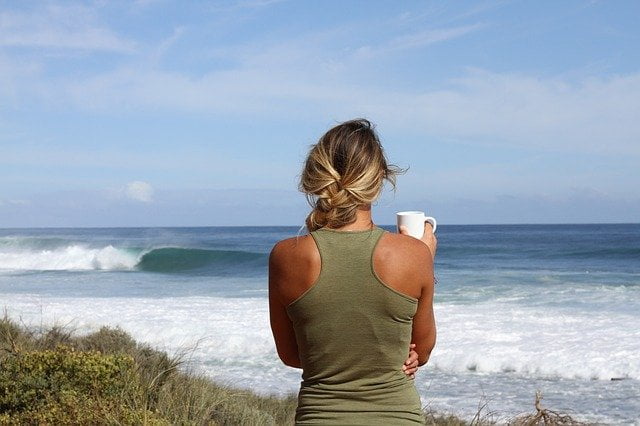 In the context of addiction treatment and recovery, a detox is a medical procedure wherein the patient is helped to rid their body of the remaining traces of drugs or alcohol while managing their withdrawal symptoms as effectively as possible.
This process usually takes between 7 and 10 days, but can potentially take longer depending on the types of substances that you have been abusing, and your level and timeframe of usage.
A medical detox procedure is only required for certain substances – specifically, this includes alcohol, heroin, prescription opioids and benzodiazepines.
If you have not been using any of the drugs listed above, a detox will likely not be necessary, but you will still need to go through other treatments and therapies at rehab.
How Long Does Rehab Last?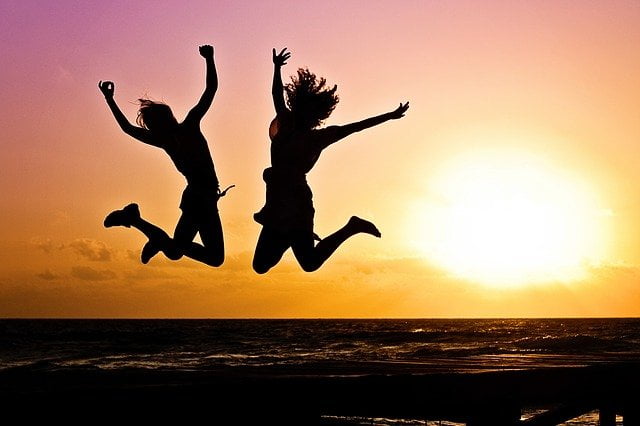 Rehab usually takes about 28 days, which includes detox, therapy and other treatments.
If you are being treated for a substance that doesn't require detox, such as cannabis or ecstasy, it might be a shorter timeframe.
Standalone detox at rehab will usually take between 7 and 10 days.
This is a cheaper option, but does not provide the value of having therapy and other treatments along with the detox.
In some rare cases, a patient may end up staying in rehab for a period of up to 90 days.
This is usually only in the case of severe alcohol or opiate addiction.
Rehab For Cocaine In York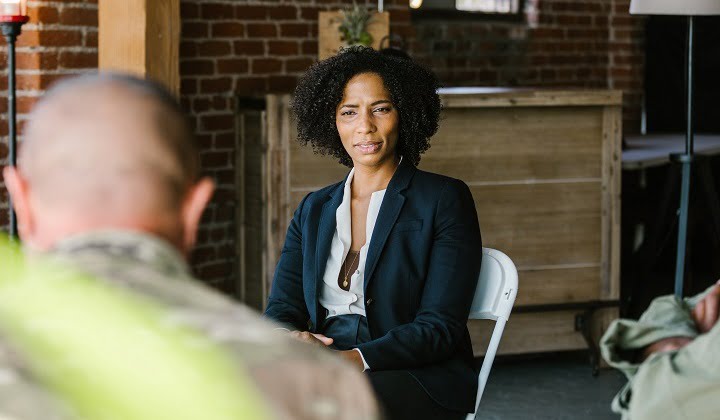 Cocaine is a Class A substance that carries the potential of a lengthy prison sentence for possession or distribution.
Despite this, its use is widespread in the UK, especially in the world of nightlife.
Cocaine is seen as a recreational 'party drug', but it is in fact a highly addictive and destructive substance that can easily become a problem.
Aside from the immediate risk to life that is present every time you use cocaine, there are a lot of negative health effects, both mental and physical, associated with long-term cocaine abuse.
If you are looking for help with removing cocaine from your life, the best place to seek treatment is at a drug & alcohol rehab in York.
Cocaine rehab does not involve a medical detox procedure, as would be the case with heroin or alcohol.
Nevertheless, you will be monitored as you go through withdrawal, and any symptoms can be managed by the on-site team.
You will then go about addressing your underlying issues and learn how to properly handle cravings so that your chance of future relapse is minimised.
Rehab For Heroin In York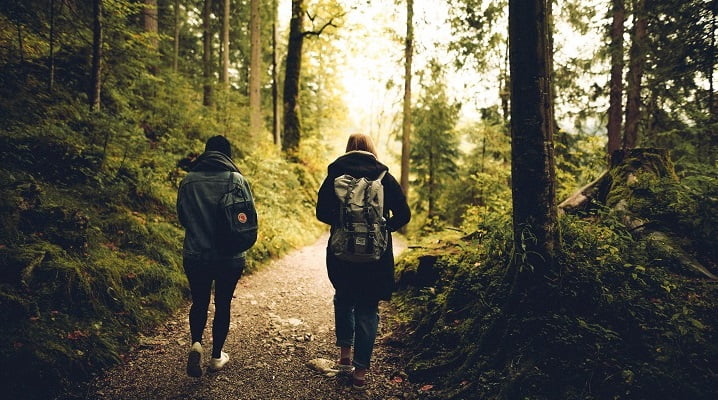 Heroin abuse causes an immense amount of health and social problems for the user, as well as having a detrimental impact on their community and society as a whole.
Heroin withdrawal is a grim experience – so much so that many people will steal or commit other offences in order to afford their next hit.
Heroin addiction is a grim cycle, and the only way out is through treatment and medication.
The best place to do this is at a drug & alcohol rehab in York, where you can detox safely and go through therapy.
Inpatient rehab is usually the most suitable option for heroin detox, due to the intensive round-the-clock care that is available to help you through the difficulties of detox and withdrawal.
Heroin detox usually requires the use of a special medication, such as Subutex, before eventually moving on to Methadone for several months.
Getting clean from heroin is one of the hardest things that a person can do, but if you commit to your treatment programme and put in the work, recovery is always possible.
Rehab For Cannabis In York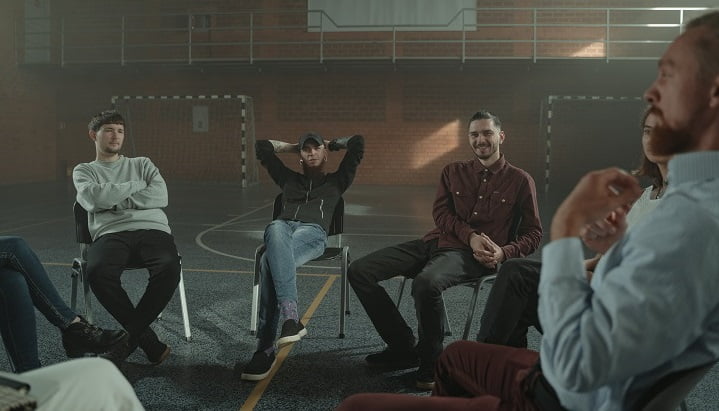 Cannabis is one of the most widely used drugs on the planet, and unfortunately, it is also the subject of a lot of myths.
Many people describe cannabis as a 'harmless' drug, claim that it is impossible to get addicted to it, or oversell its potential health benefits.
The fact is, cannabis is not a harmless drug and thousands of people around the country get addicted to the substance each year.
If this has happened to you or someone you care about, it is best to seek professional treatment at rehab to get yourself off cannabis and into recovery.
Cannabis rehab does not require detox, but it is still the best place to get treatment if you are serious about abstaining from cannabis use for life.
Call Rehab Recovery on 0800 088 6686 for help with cannabis addiction.
All calls are confidential and free from all UK landlines.
Therapies On Offer At Rehab In York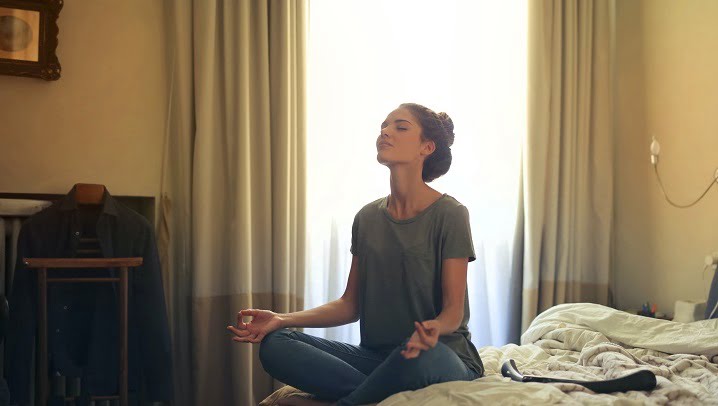 Therapy is a huge part of rehab, and one of the reasons why the experience is so valuable for people in recovery.
However, treating a condition as complex as substance addiction is not straightforward.
This is why your therapy plan at rehab will be made up of a range of different therapies, all of which have their own value and application.
Below, we have written a brief explanation of each type of therapy that you might be able to access at rehab.
Please note that availability will vary by clinic and location.
Cognitive Behavioural Therapy
Cognitive Behavioural Therapy is a type of therapy that helps people to re-evaluate their thoughts, as well as their behavioural and emotional responses to them.
The overall aim is to reduce and mitigate the symptoms of various debilitating mental health conditions, such as anxiety, depression, eating disorders and a range of others.
It has become a common feature of treatment plans at drug & alcohol rehab and has proven to be very effective in treating substance abuse disorders.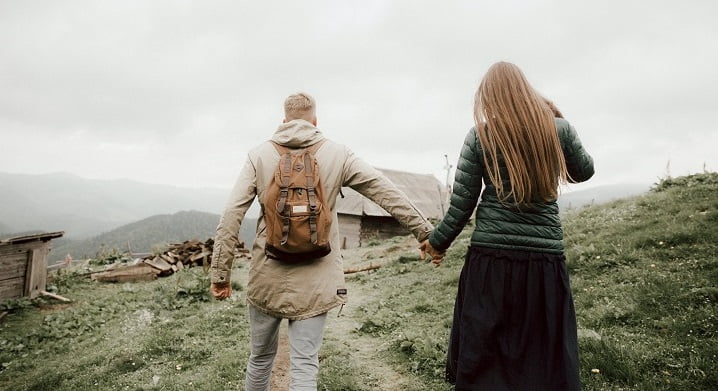 Dialectical Behavioural Therapy
Dialectal Behavioural Therapy (DBT) is closely related to CBT but is used more specifically in treating personality disorders, along with harmful behaviours such as self-harm and compulsive gambling.
Personality disorders, such as Borderline Personality Disorder (BPD) are a common comorbidity of substance abuse disorders, which is one of the reasons that DBT has become more common within addiction treatment in recent years.
Brief Interventions
As the same would suggest, brief interventions are short conversations with an addicted person about their substance abuse, usually with the aim of referring them to another source of help.
With compassion and understanding, brief interventions can help people to get to the next stage of recovery, whether that is by providing them with a helpline number or arranging an appointment on their behalf.
Just like regular interventions, a brief intervention can be helpful in terms of getting a person to admit that they have a substance abuse problem, and commit to reaching out for help with it.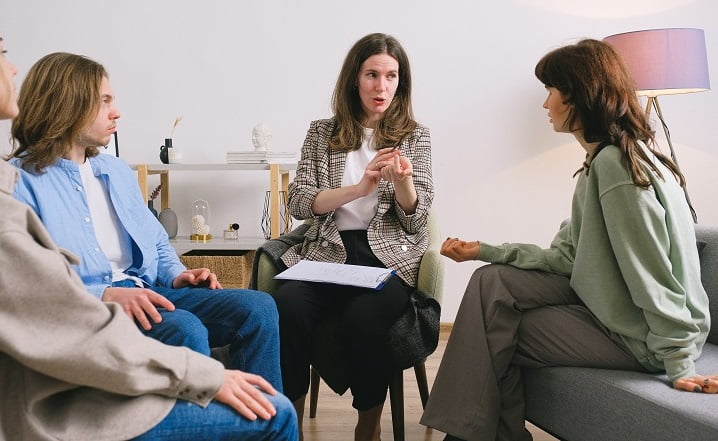 Motivational Interviewing
Being in addiction can be very tiring, and so can going through the initial stages of recovery.
Because of this, it is common for people in recovery to feel burned out, depressed or pessimistic about their future.
This is where Motivational Interviewing comes in useful – a counselling technique that encourages patients to come up with their own sources of personal motivation, and to put a plan in place to make that happen.
Holistic Therapies
'Holistic' therapy is something of an umbrella term that describes a number of different activities that can be beneficial to your wellbeing, even though they are not considered 'traditional' therapy.
For example, this might include things like:

Group Therapy
Being part of a small recovery community is one of the most rewarding things about rehab, and group therapy can be a great help during times of emotional or personal crisis.
Group sessions at drug & alcohol rehab in York will normally be facilitated or overseen by a member of staff, to ensure that the sessions run smoothly and that anyone who wants to speak is heard.
Being able to express yourself and share your feelings can be a great comfort, and you will be able to learn a great deal from the collective wisdom and experience of the group.
Individual Therapy
Although it can be very helpful to be part of a therapy group, there are some things, such as undisclosed trauma, that you will only want to bring up in private with a trusted professional.
This is why rehab involves a lot of one-to-one therapy sessions, where you can work through your issues in confidence.
This may include talking to psychologists, psychoanalysts, counsellors and other mental health staff.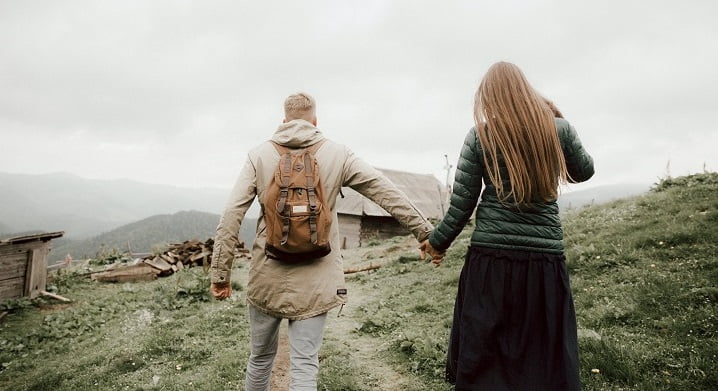 Family Therapy
Family relationships can be complicated at the best of times, but someone who has been addicted may have caused immense damage to their relationships with their loved ones.
If this is the case, and they want to repair those relationships, it will take a fair amount of work to bring the family closer together again.
This is where family therapy can be helpful – having family members come into the rehab clinic for professionally-facilitated therapy sessions can go a long way towards repairing those bonds.
Co-Dependency Treatment
For one reason or another, a person who in active addiction is in increased danger of developing unhealthy relationships with others, whether romantic relationships or toxic friendships.
A lot of this can have to do with survival or enabling each other's habits, neither of which are healthy for anyone involved.
At rehab, you will have help with identifying which of your personal relationships are toxic or potentially harmful, which will be a big help when you have left the clinic and are in recovery.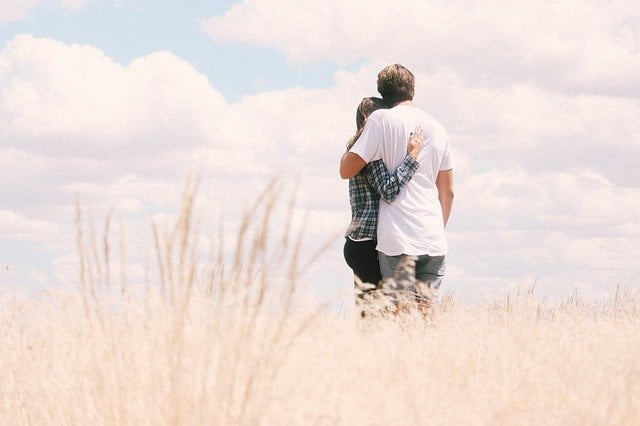 Twelve-Step Facilitation Therapy (TSF)
The 12-step programme, which is at the heart of both Alcoholics Anonymous and Narcotics Anonymous, is very important to a large number of people in recovery.
If this applies to you, please be assured that the 12-step programme can be melded into your treatment plan at rehab, and will be given due consideration.
Relapse Prevention At Rehab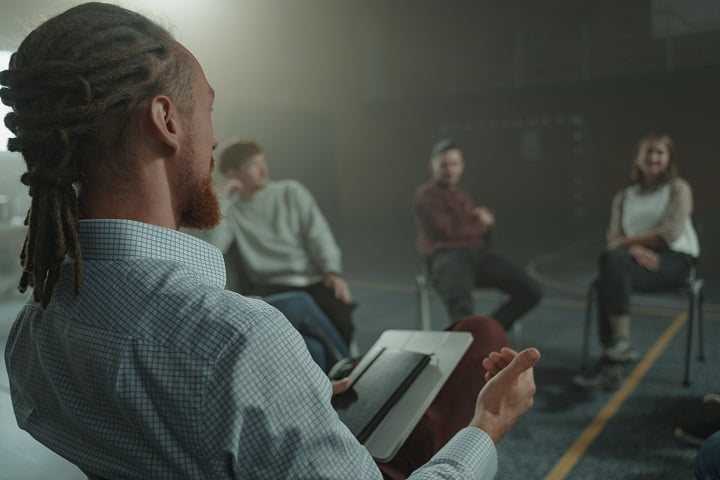 Relapse prevention planning is one of the last exercises that you will do at rehab and is certainly one of the most important.
Staying in recovery within rehab is one thing, but going back into the potentially stressful and chaotic environment of the outside world will present a host of new challenges.
This is why it is so important to be prepared.
You will have help putting your relapse prevention plan together from the mental health team at your rehab clinic.
Your plan will encourage you to be mindful of potentially triggering locations and people, likely asking you to minimise your contact with both.
It will also likely be suggested that you attend regular group therapy meetings or individual counselling sessions, in order to be proactive about your own recovery.
You will probably be familiar with the phrase 'one day at a time' – this is a sentiment that is very relevant to relapse prevention.
It's not just about the long-term, but getting through the short term safely.
This is where techniques like HALT (Hungry, Angry, Lonely, Tired) come in useful.
By staying aware of your basic needs and addressing them in the short term, you increase your chances of achieving long-term recovery.
Reach Out For Help Today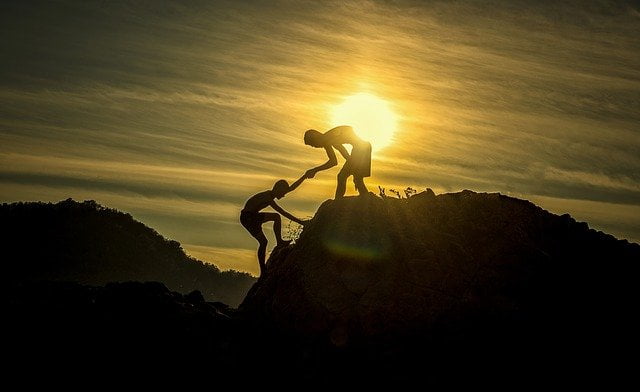 For more information on detox and rehab options in York, contact Rehab Recovery today on 0800 088 66 86.
When you contact us, we shall outline a variety of treatment options that are available to you in Worcestershire.
This includes both private and free addiction treatments.
When you have the right support behind you, no addiction is too large to beat.