Drug & Alcohol Rehab Poole
There will be people living in Poole who are dealing with addiction problems. Trying to break away from this type of condition can be difficult.
There will also be people who are struggling to deal with alcoholism and substance abuse problems but who are unable to find adequate treatment options in the local area.
In both of these situations, the best option may be for the individual to attend an inpatient drug or alcohol rehab clinic in Poole.
We are experts in the field of addiction treatment centres and we will be able to advise people about their international options for drug and alcohol rehab and detox in this regard.
Start your recovery journey today at a drug and alcohol rehab in Poole, call our expert team on 0800 088 66 86
Drug and Alcohol Problems in Poole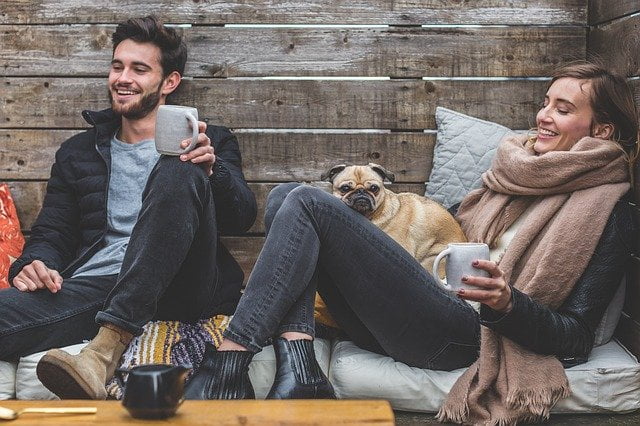 A scenic coastal town in the south of England, Poole is popular with tourists who flock to visit the sandy beaches and large harbour each year.
Unfortunately, drug-related deaths in Poole are steadily increasing with more people dying from overdoses, accidents and health complications due to drug use in 2020 when compared to previous years. [1]
The same can be said for alcohol, with a large percentage of the Poole population classified as binge drinkers and alcohol-related hospital admissions on the rise. [2]
If you are struggling with a substance use disorder and are looking for information on drug and alcohol rehab Poole, continue reading for information and guidance on accessing treatment in your local area.
To learn more about addiction treatment in Poole, call us today on 0800 088 66 86
Examining the disease model of addiction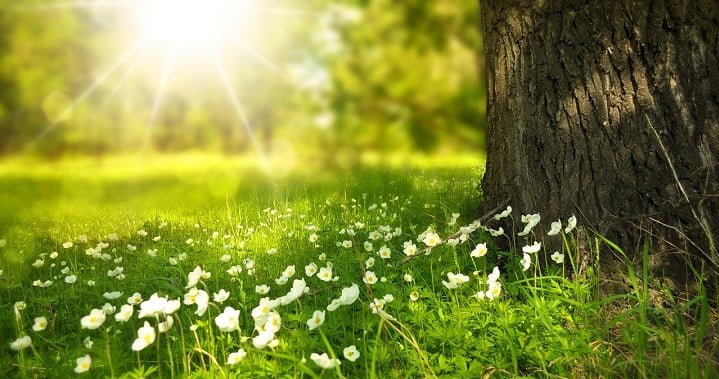 Are people dealing with a drug or alcohol addiction actually suffering from a disease?
If a condition is present in the body or brain that has a detrimental effect on the affected person's comfort, health or bodily functions, this is classified as a disease.
As addiction has been scientifically proven to cause physical changes to the brain and body, some of which may be irreversible, many people recognise this condition as a disease. [3]
This means that they require medical treatment, support and management to recover, and should be treated with the same care reserved for people suffering from a physical or mental health condition.
The disease model of addiction is similar to the biological model of addiction, which argues that certain people are predisposed towards developing an addiction due to genetic factors. However, the disease model of addiction focuses more on the differences between people with and without an addiction rather than the cause
Some people argue that this way of thinking stigmatises people who are living with substance use disorders and makes them believe that they have little control over their impulses. This school of thought does not define addiction as a disease.
Instead, this opposing way of thinking revolves around the idea that addiction is primarily a matter of determination and willpower. It also involves the belief that if the affected person can stick to their sobriety goals and manage their cravings, they can recover.
We will primarily refer you to rehab clinics that support the disease model of addiction, as this will ensure that you will receive the support and empathy that you require throughout your treatment.
You can read more about the disease of addiction here.
To learn more about how a different approach to addiction can inform more effective addiction treatment in Poole, call us today on 0800 088 66 86
Dual Diagnosis at rehab in Poole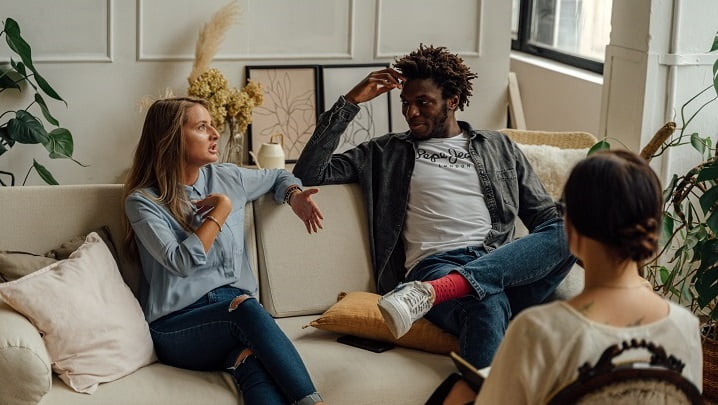 Many people struggling with a drug or alcohol addiction are also living with a co-occurring mental health condition. This is known as a dual diagnosis and is often discovered during the admissions and assessment process of rehab. [4]
It can be extremely difficult to diagnose both disorders, as they often impact and exacerbate each other. Some people may self-medicate with drugs or alcohol to alleviate their PTSD symptoms, for example, or someone with bipolar disorder may aggravate their symptoms by using a substance such as cannabis.
It is common for people to check into rehab in Poole to recover from an addiction, only to find that they are also dealing with a mental health condition that requires simultaneous treatment.
This can often be a relief as many people struggle to understand the reasons behind their addiction, so a dual diagnosis is extremely helpful in these cases.
Common mental health conditions associated with drug and alcohol addiction include:
As they are likely to affect each other, both the addiction and the mental health disorder must be treated simultaneously to increase the chances of long-term recovery.
Our team can refer you to rehab clinics in Poole that has the experience and resources required to effectively treat a dual diagnosis using evidence-based treatments such as medication, counselling and lifestyle changes.
To learn more about how a drug and alcohol rehab in Poole will help support your mental health, call ys today on 0800 088 66 86
Choosing abstinence at addiction treatment in Poole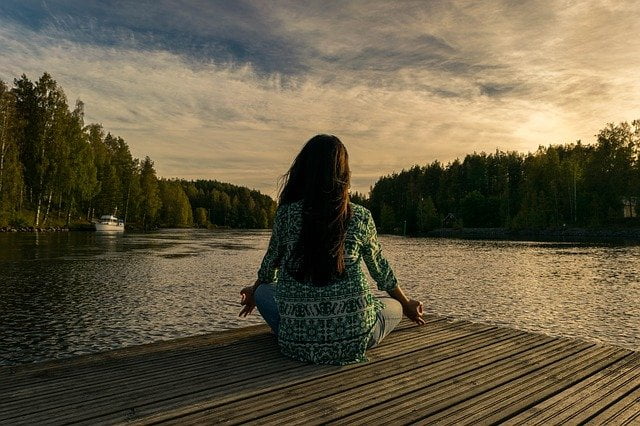 A few decades ago only one widely-accepted form of addiction recovery existed, and this is known as the abstinence-based approach.
It involves completely avoiding drugs, alcohol and any other addictive substances and is based on the idea that the most effective way to avoid a substance use disorder is to no longer use them at all.
This approach may seem like the most difficult but in reality, it takes a lot of the temptation and risks out of the practice of recovery.
Other strategies such as moderation management and harm reduction have since been developed, which involve strictly limiting your consumption of addictive substances.
While this appears to be a much less overwhelming method of recovery, it does come with several downsides.
As addiction has been proven to change the way the brain and body respond to addictive substances, many people find it difficult to stick to self-imposed limits. If they allow themselves to have one drink, over time they may find themselves struggling with uncontrollable cravings. [5]
Deciding to completely abstain from these substances takes a lot of the guesswork out of addiction recovery and helps to prevent cravings and temptation.
It is also common for people struggling with a substance use disorder to swap one addiction for another. If someone with an alcohol addiction begins using prescription medication instead, this will only make the situation worse.
Abstinence may appear to be the more difficult option when you first begin your recovery, but it can help to increase your chances of long-term recovery and prevent you from developing a secondary addiction.
Experts have agreed that abstinence is always the safer and more effective route to addiction recovery.
To learn more about why abstinence is such a key part of addiction treatment in Poole, call us on 0800 088 66 86
What are the benefits of residential rehab in Poole?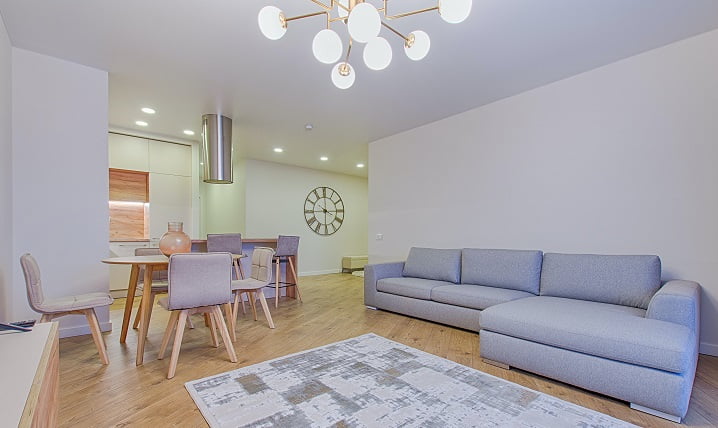 It should be recognised that accepting the fact that you have an addiction to drugs or alcohol is an important milestone. The decision to seek help and support is likely to benefit you for years to come, so it's crucial that you receive the right treatment.
There are many options for addiction recovery in Poole, and one of the most effective methods is a stay at a residential rehab clinic. [6]
If you have struggled with temptation and relapse in the past, residential rehab can help you to overcome your cravings.
Each patient will be monitored throughout the duration of their rehab stay, particularly during the withdrawal period, so you will be unable to access drugs and alcohol at any point.
By the time your treatment programme is complete, you will have developed techniques to manage cravings and triggers, and will therefore be less likely to relapse.
You will also have access to immediate medical care in case of an emergency. Many people experience withdrawal symptoms when recovering from a drug or alcohol addiction, and these can be life-threatening in severe cases.
The majority of residential rehab clinics in Poole have an onsite medical team, so you will be in safe hands while you recover.
It can be difficult to recover from a substance use disorder while remaining in the same environment, potentially surrounded by people who may enable or pressure you into using drugs or alcohol.
Attending residential rehab in Poole is an effective way to remove you from your current life and start fresh, forming new behaviours and mindsets without the constant reminder and temptation of your former habits.
This can also help you to get back in touch with your thoughts and emotions, particularly with the help of counselling. Many people find that they can rediscover themselves when they attend residential rehab, and having the time to relax and heal in a tranquil environment is a huge factor in this.
Building a supportive and reliable group of friends can be the key to recovering from a substance use disorder, as they can help you to feel less alone and isolated in your struggles.
When you attend a residential rehab clinic you will be surrounded by people who share similar experiences, and you'll likely find that you naturally bond together and support each other through your recovery.
Finally, residential rehabs in Poole will have the resources and experience to provide specialist treatment such as prescribed medication, intensive counselling and many forms of therapy including equine and music therapy.
These methods have been scientifically proven to increase the chances of long-term recovery, and many people may find it more difficult to access these services outside of a residential rehab clinic.
Addiction is not considered a 'choice' or 'moral failing' on behalf of the addiction sufferer – rehab is about treating the disease of addiction.
If residential rehab seems like the perfect addiction treatment in Poole for you, call us on 0800 088 66 86
Private rehab vs. Council-funded rehab in Poole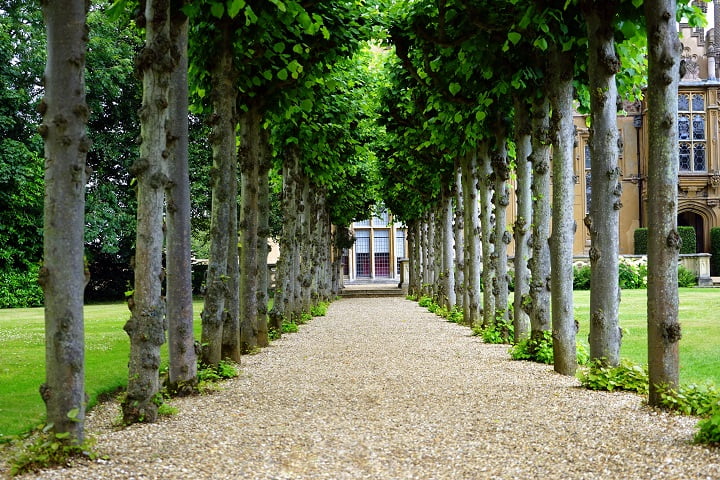 Now that you know the benefits of residential rehab in Poole, you will need to decide whether to attend a private rehab clinic or opt for a council-funded facility instead.
Both types of facilities have their positives and drawbacks, and gaining an understanding of these can help you make an informed decision about your addiction treatment.
The pros of private rehab in Poole include:
The fast and immediate admissions process
A wide range of therapy treatments including alternative and holistic therapies
Flexible and customisable programmes
The 12-month complimentary aftercare programme
The cons of private rehab in Poole include:
Higher treatment costs
Patients may need to travel long distances to attend
The pros of council-funded rehab in Poole include:
Treatment is provided for free or at a reduced cost
High quality of care on par with private rehabs
Accessible and often located central to Poole
The cons of council-funded rehab in Poole include:
Longer waiting lists for admission
A limited number of therapy treatments to choose from
May not include an aftercare programme
Although the cost of treatment at a private rehab is higher, many clinics offer flexible programmes which can be customised depending on how long you plan to stay as well as the type of amenities that you opt for. This can help to reduce the total amount that you will pay for treatment.
Both private and council-funded rehabs provide a high level of care, so you can rest assured that you will receive the support and treatment that you require no matter which option you choose.
Where to access statutory-funded addiction treatment in Poole
Below we list some statutory-funded rehab services in and around Poole:
1. C G L Change Grow Live
Address: 2nd Floor, 27-31 Old Christchurch Rd, Bournemouth BH1 1DS
Telephone: 01202315962
Website: https://www.changegrowlive.org/
2.  We Are With You
Address: 6, Trinity House, Old Christchurch Rd, Bournemouth BH1 1JU
Telephone: 01202 558855
Website: https://www.wearewithyou.org.uk/services/bournemouth/
3. StreetScene Addiction Recovery Ltd
Address: Allington House, 46 Dean Park Rd, Bournemouth BH1 1QA
Telephone: 01202 551254
Website: http://www.streetscene.org.uk/
4. CAMHS Dorset
Address: CAMHS, Poole Health Community Clinic, Shaftesbury Road, Poole, BH15 2NT
Telephone: 01202 584600
Website: https://camhsdorset.org/contact-us
Furthermore, you can reach out to helplines and organisations such as Mind UK, Rethink Mental Illness, Samaritans and Young Minds.
For more advice and guidance in choosing between public and private rehab in Poole, give us a call on 0800 088 66 86
Is residential rehab right in Poole for me?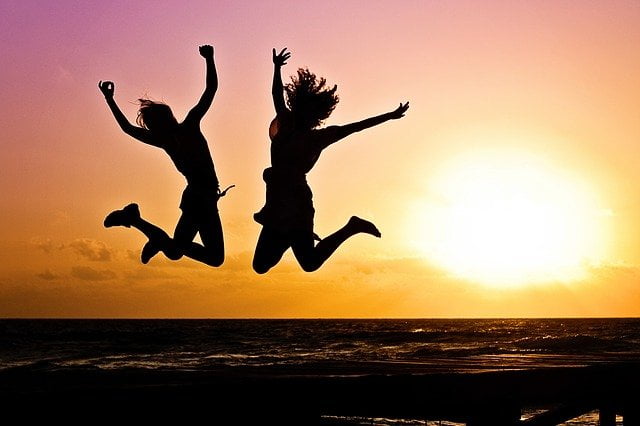 In the age of video conferencing services and other technology, many people can access drug and alcohol treatment online from the comfort of their own homes.
Although inpatient treatment is the most effective form of addiction recovery, in cases of mild or even moderate addiction it is not always necessary to attend a residential rehab clinic in Poole.
Outpatient programmes and home detoxes allow patients to attend addiction treatment in Poole on a part-time basis or even recover entirely from home.
However, these options are only available to people who meet certain criteria and who are not suffering from a severe substance use disorder.
One of the main benefits of residential rehab is the availability of 24/7 monitoring by medical professionals. This is because withdrawal symptoms can become dangerous very quickly, and some people may require emergency medical treatment or the prescription of specific medications during the process.
Some people may not be suitable for outpatient programmes or a home detox due to the severity of their addiction or several other factors.
Ask yourself the following questions to determine whether residential rehab would be a safe and effective form of treatment for you:
Do you drink more than 25 units of alcohol each day?
Are you addicted to a substance that could be dangerous if you relapse, such as heroin?
Do you have a history of suicidal urges/attempts or self-harm?
Have you been diagnosed with Wernicke's encephalopathy in the past?
Do you have a history of relapsing after receiving professional treatment?
Have you been diagnosed with a severe drug or alcohol addiction?
Have you experienced severe withdrawal symptoms in the past, such as hallucinations or seizures?
Have you been diagnosed with a co-occurring mental health disorder that may affect your ability to recover without 24/7 monitoring?
Do you have a history of violence towards others around you when withdrawing from drugs or alcohol?
If you answered yes to one or more of the above questions, you would likely benefit more from residential rehab than from outpatient or home detox programmes.
Do you think residential rehab in Poole is the right choice for you? Start your recovery journey by calling us today on 0800 088 66 86
What are the alternatives to rehab in Poole?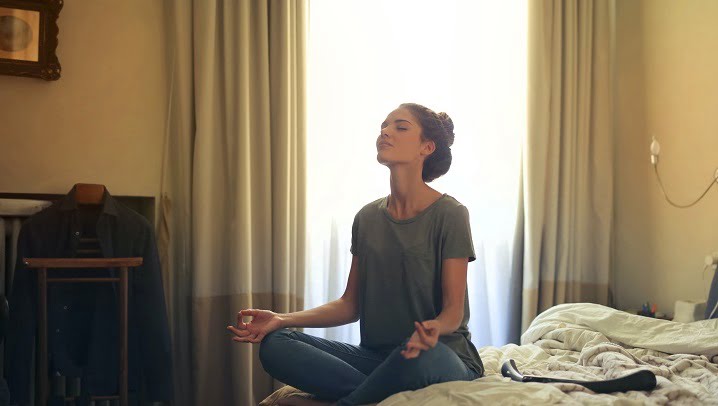 Professionally supported drug and alcohol rehab in Poole is one of the best ways to recover from addiction, for a variety of reasons.
However, residents of Poole are fortunate enough to have access to a wide range of addiction treatments and alternative methods of recovery that do not necessarily involve residential rehab.
We understand that everyone is different and therefore each patient has specific needs and requirements. Some people are unable to attend residential therapy due to work or family commitments, while others have a smaller budget for addiction recovery.
Below is a list of alternative options to therapy that is all available in Poole.
Alcoholics Anonymous and Narcotics Anonymous
No matter where you are in Poole, you will likely be a short distance from an Alcoholics Anonymous (AA) or Narcotics Anonymous (NA) meeting.
These free support groups meet regularly all across the world and even have an online branch for people who are unable to physically attend. [7]
They are a safe environment in which people recovering from an addiction can share their experiences and find support from others who understand what they are going through. [8]
AA and NA follow the 12 Steps, a suggested programme made up of a series of actions that people can take to physically and mentally recover from an addiction. Many people have found success with these support groups and have been able to achieve long-term recovery.
Both AA and NA hold regular meetings in and near Poole.
You can find Narcotics Anonymous meetings in Poole here.
Outpatient programmes
Many people are hesitant to inform their employers about their substance use disorder, fearing that they may potentially lose their job. As a result, they may be unable to take sufficient leave of absence to attend a rehab clinic for an extended period.
In these cases, an outpatient programme can be extremely effective. This allows the patient to continue with their daily responsibilities such as work or childcare while attending rehab part-time.
They will still benefit from a detox, counselling and prescribed medication but with the added bonus of returning home after each session.
Outpatient programmes can help make addiction recovery more affordable and accessible, allowing more people to experience the benefits of rehab.
Many addiction treatment services in Poole offer flexible and accessible outpatient programmes.
Home detox
If you are dealing with a mild or moderate substance use disorder, you may have the option of undergoing detox from home as opposed to attending a clinic.
As you will not be surrounded by medical staff during the process, it is vital that you undergo a physical and psychological assessment beforehand to ensure that you will be able to complete the detox safely.
A doctor will be able to assess you via video or telephone call and may prescribe medications such as Librium to prevent alcohol withdrawal-related seizures and other symptoms.
You will also have access to a 24/7 medical helpline in case of an emergency. As long as you meet the requirements and will be able to take the required 7-10 days off work, you are likely to benefit from a home detox.
Thanks to its remote nature, anyone in Pool who qualifies for home detox will be able to access it.
Counselling
Being able to talk about your experiences and emotions can be a huge relief, and many people feel as though a burden has been lifted off their shoulders when they begin counselling.
There are many different types of counselling, from patient-led talking therapies to more structured sessions focusing on techniques and strategies. Several therapists in Poole specialise in addiction, helping patients overcome the barriers that have been in the way of their recovery.
Counselling is a vital aspect of rehab, and you can access this service through private therapists or the NHS.
Many counsellors even offer telephone or video call meetings and can be flexible with their times, so nothing is stopping you from accessing regular therapy sessions.
Thanks to this flexibility, counselling can be accessed by anyone looking for addiction treatment in Poole.
SMART Recovery
Self-Management and Recovery Training (SMART) is a science-based addiction recovery technique that gives you the tools and methods to change your life for the better. [9]
Based on cognitive behavioural therapy methods SMART Recovery can help you to build motivation, manage triggers and cravings, develop your mindfulness skills and create a healthy and balanced lifestyle.
You can choose between a complete recovery programme or simply attending regular meetings. These meetings focus on the addictive behaviour rather than the substance itself, and participants are encouraged to focus on future goals as opposed to past experiences.
SMART holds various meetings in and around Poole, as well as extensive online meetings.
Al-Anon Meetings
Addiction can affect you even if you are not directly using substances. Having a friend or family member who is struggling with addiction can be deeply upsetting, and you may feel helpless or unsure of where to turn.
It's normal to feel overwhelmed in this situation, and it's important to let your feelings out. Al-Anon meetings are held regularly throughout Poole, allowing friends and family members of affected individuals to meet and discuss their experiences.
You will have the opportunity to give and receive advice, learn how to avoid consciously or subconsciously enabling your loved one and simply share your emotions. Al-Anon meetings are an effective way to build a support system and prevent you from feeling lonely and isolated.
Start your recovery journey in Poole by calling our expert team today on 0800 088 66 86
The admissions process at rehab in Poole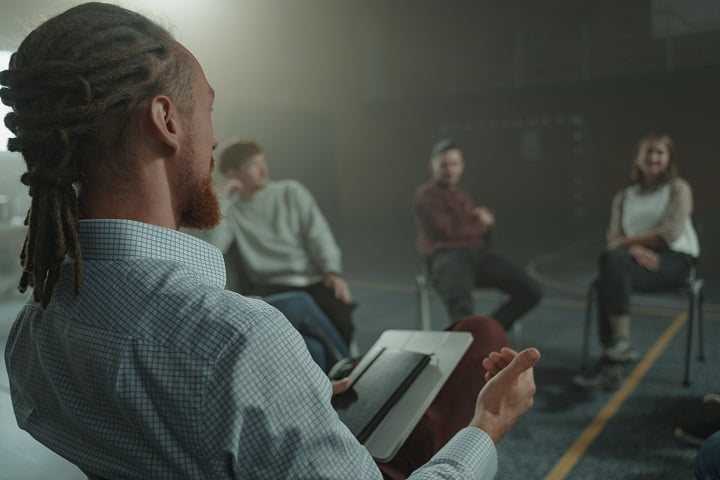 Entering residential rehab in Poole is a huge and important step on your path towards recovery, and the admissions process can shape your experience and treatment plan for the duration of your stay.
When you first arrive at rehab, you will need to undergo several physical and psychological assessments.
This can help doctors to understand whether you have any additional physical, mental or emotional needs that should be taken into account as well as any co-occurring mental health disorders that may affect your recovery.
The physical assessments may include blood tests and other general health checks, while the psychological assessments may involve the ASAM criteria, the Alcohol Use Disorders Identification Test (AUDIT) and the DSM-5 criteria for substance use disorders.
These may sound intimidating, but they are often merely a series of questions that you will be asked as part of the admissions process and are explained in more detail below.
To learn more about the admissions process at rehab in Poole, call our expert team on 0800 088 66 86
Understanding the Six Dimensions of the ASAM criteria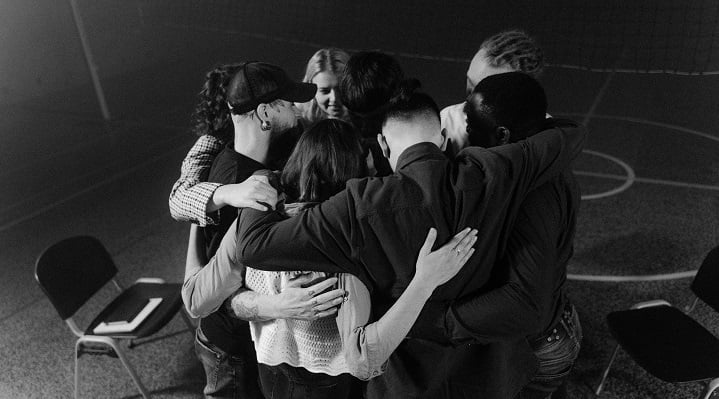 The ASAM criteria are a set of guidelines that are commonly referred to by doctors when assessing patients and creating a personalised treatment programme.
Each person has different needs, requirements and limitations when it comes to addiction treatment, and following the six dimensions of the ASAM criteria can help to ensure that these needs are met. [10]
When you enter rehab, you may be assessed using the ASAM criteria to identify any physical, mental, emotional and environmental issues that may impact your recovery.
The six dimensions of the ASAM criteria are listed below:
Biomedical Conditions and Complications
Emotional, Behavioural or Cognitive Conditions and Complications
Readiness to Change
Relapse, Continued Use or Continued Problem Potential
Recovery and Living Environment
These six dimensions can form an objective view of your overall needs and allow your doctor and medical team to create an effective treatment plan for you, taking any issues into account that may impact your recovery.
To learn more about diagnosing addiction to determine the best addiction treatment in Poole, call us on 0800 088 66 86
Understanding the Alcohol Use Disorders Identification Test (AUDIT)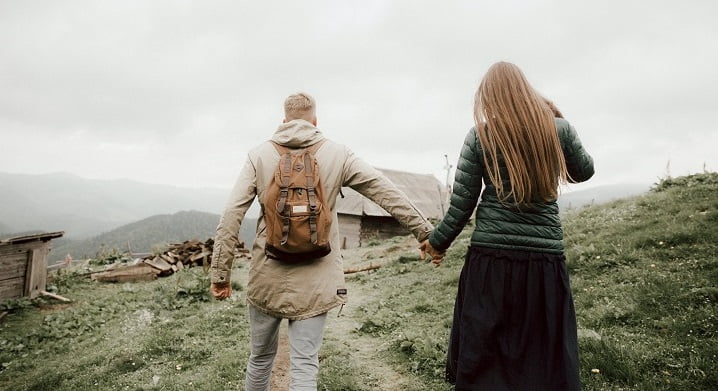 To understand whether you are at risk of developing an alcohol addiction or have already developed a disorder, your doctor or medical team may administer the Alcohol Use Disorders Identification Test (AUDIT). [11]
This is a series of questions developed by the World Health Organisation (WHO) to objectively assess patients for signs of alcohol dependence and harm.
These questions are listed below:
How often do you have a drink containing alcohol?
How many units of alcohol do you drink on a typical day when you are drinking?
How often have you had 6 or more units if female or 8 or more if male, on a single occasion in the last year?
How often during the last year have you found that you were not able to stop drinking once you had started?
How often during the last year have you failed to do what was normally expected from you because of your drinking?
How often during the last year have you needed an alcoholic drink in the morning to get yourself going after a heavy drinking session?
How often during the last year have you had a feeling of guilt or remorse after drinking?
How often during the last year have you been unable to remember what happened the night before because you had been drinking?
Have you or somebody else been injured as a result of your drinking?
Has a relative or friend, doctor or other health worker been concerned about your drinking or suggested that you cut down?
Your answer to each question will be given a score between 0-4, with a higher score indicating an increased risk.
If your total score is between 0-7, you will be diagnosed as having a low risk. Increasing risk is shown in a score between 8-15, a higher risk is a score of 16-9 and a score of 20 or more may indicate the presence of a substance use disorder.
For more information about alcohol rehabilitation in Poole, call us on 0800 088 66 86
Understanding the DSM-5 criteria for substance use disorders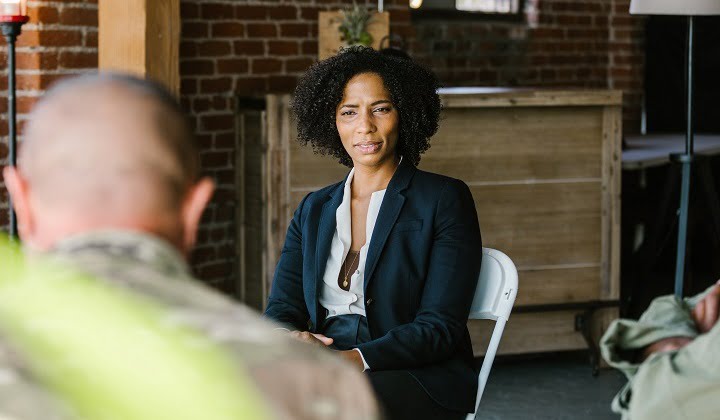 When you enter a rehab clinic, you will need to receive an official diagnosis to begin your addiction treatment.
Your diagnosis will likely be conducted by a doctor who refers to the Diagnostic and Statistical Manuel for Substance Use Disorders (DSM-5) which is the primary medical reference for all types of mental health conditions. [12]
The DSM-5 has a section on substance use disorders and provides a set of 11 criteria that can indicate the presence of addiction and help to distinguish between a mild, moderate and severe disorder.
These 11 criteria are as follows:
Using a substance in ways that are hazardous to yourself or those around you
Experiencing relationship conflicts due to substance use
Failing to meet your responsibilities due to substance use
Experiencing withdrawal symptoms when not using substances
Building up a tolerance to the substance
Using larger or more frequent amounts of the substance
Attempting to control your use of the substance but being unable to
Spending large amounts of time using the substance
Experiencing physical or mental health problems due to substance use
Choosing substance use over other activities and hobbies
Experiencing regular and intense cravings for the substance
Your doctor or medical team will diagnose you with a substance use disorder if you meet two or more of the above criteria within one year.
You may receive a diagnosis of a mild substance use disorder if you meet two or three criteria, a moderate substance use disorder if you meet four or five criteria and a severe substance use disorder if you meet six or more of the criteria.
To learn more about addiction diagnosis using the DSM-5, and how it can impact the process of rehab in Poole, call our team on 0800 088 66 86
Holding an intervention to facilitate rehab in Poole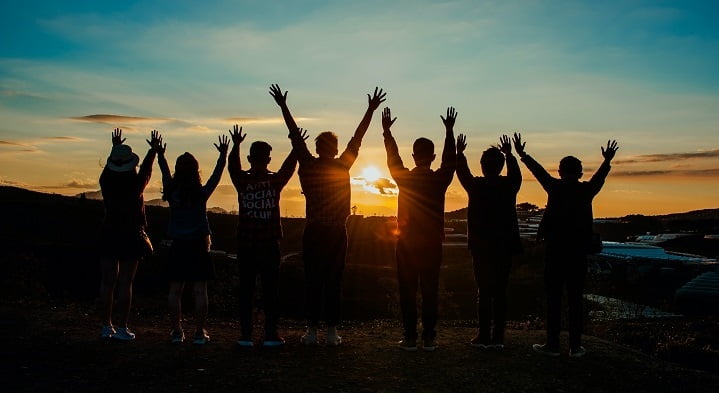 When someone is continuing to spiral down the path of addiction with no end in sight, concerned friends and family members may hold a professional intervention in an attempt to push them towards seeking help and treatment for their substance use disorder.
An intervention is a pre-planned meeting during which friends and family members will share their concerns and experiences with the affected person and ask them to attend rehab.
Many people will ask a professional interventionist to run the meeting, as they have the training and experience required to connect with the individual and keep the intervention on track.
Each member must do their best to avoid becoming angry or placing blame and guilt on the affected person. In an effort to combat this, they will take turns to read a prepared statement detailing the impact of the addiction and their desire for the individual to seek help.
An intervention should ideally be held in a neutral location, during a time in which the affected person is not under the influence of drugs or alcohol.
It is designed to shock them into seeking help, particularly when they hear their loved ones expressing how much their behaviour is affecting them.
While an intervention can be confronting and emotional, a more gentle approach is Community Reinforcement and Family Training (CRAFT).
This form of intervention focuses on teaching family members how to reward positive behaviours such as staying sober at an event or throwing away drug paraphernalia. It also helps them to avoid inadvertently enabling the affected person as well as taking care of their own mental health. [13]
While a traditional intervention holds a risk of alienating and pushing away the person with an addiction, CRAFT intervention can bring families together and improve communication skills, making the process of addiction a family affair as opposed to a lonely and isolating journey.
Start your recovery journey today at a drug and alcohol rehab in Poole, call our expert team on 0800 088 66 86
How much does rehab in Poole cost?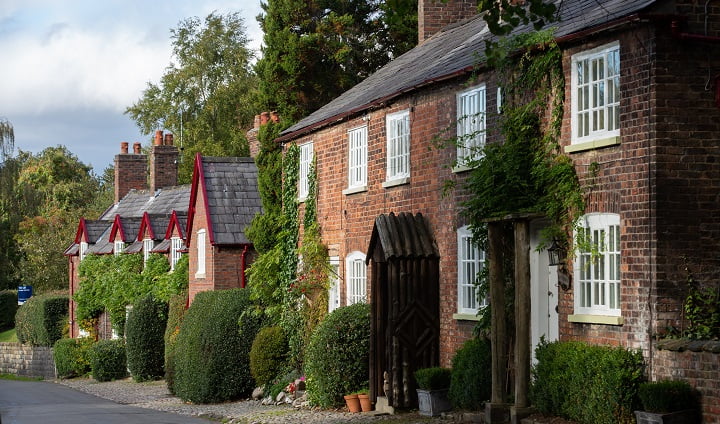 While residential rehab can be costly, many rehab clinics offer flexible programmes that make this type of treatment more affordable and accessible to the general public.
The total price that you pay for addiction treatment can vary depending on the type of clinic you select, the length of your stay and whether you opt for a private or shared room.
A short, 10-day detox in a private room can range between £3,000 to £6,000. The same programme with a shared room will cost approximately £2,000 to £4,000.
The most common treatment length is 30 days, and this can cost between £6,000 to £12,000 depending on whether you choose a private or shared room.
The price of rehab in Poole is also influenced by the type of facility that you choose. A clinic that offers a wide range of therapy treatments along with other amenities such as an on-site swimming pool or spa facilities will likely be more expensive than a clinic with fewer amenities.
If the above prices are still out of your budget, a more affordable option is a home detox. This will allow you to safely detox from drugs or alcohol at home, without having to travel to and stay at a residential clinic.
As drug and alcohol withdrawal can be potentially dangerous, this form of treatment is only available to people who meet certain criteria. These include drinking less than 30 units of alcohol a day, having no history of severe withdrawal symptoms and having no co-occurring mental health disorders that may impact their recovery.
While a home detox can be effective, it does not include intensive counselling and aftercare which can often be crucial for long-term recovery.
For a more accurate estimation of how much your time at rehab in Poole will cost, give our team a call on 0800 088 66 86
How long does rehab in Poole last?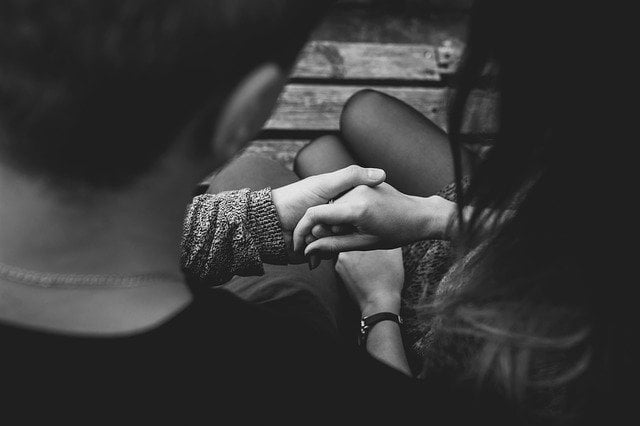 Many people are hesitant about the idea of entering a rehab clinic, believing that they will be unable to leave if they change their minds.
However, this is not true in the vast majority of cases. Most rehab clinics will allow you to leave at the time of your choosing, but it is recommended that you complete your programme before leaving as this will give you the best chance of long-term recovery success.
It is possible to attend residential rehab on a short-term basis, as a medically-assisted detox usually lasts between 7-10 days. While effective at treating the physical aspects of the addiction, this option does not include psychological counselling which is often needed for a full recovery.
Most rehab clinics offer 30, 60 and 90-day programmes which include full detoxification, two or three weeks of intensive counselling and a twelve-month aftercare programme.
It is recommended that patients attend rehab for at least 30 days to fully benefit from the experience.
Some substances take longer to recover from than others. If a substance is both physically and psychologically addictive, such as heroin or alcohol, you will need to undergo both physical detoxification and psychological counselling for the best chance at long-term recovery.
Other substances such as cannabis and cocaine are merely psychological in nature, so detoxification is not required.
Your budget and any home or work responsibilities will also influence the length of your treatment, and these factors will be taken into account during the admissions process.
For a more accurate answer to how long your rehab stay in Poole will take, call our team 0800 088 66 86
How to choose the right drug and alcohol rehab Poole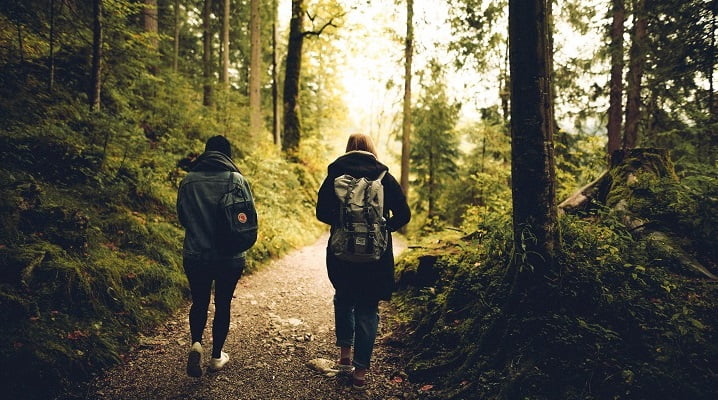 With so many drug and alcohol rehabs available Poole, how are you to know which clinic to choose?
We know how overwhelming it can be to think about seeking help for a substance use disorder, and we want to make the process as smooth as possible.
Below, you'll find our advice on choosing the right rehab clinic to suit your specific needs.
It is crucial that you feel comfortable and safe in the company of your chosen medical team, so it is recommended that you meet with as many staff members as possible before making your decision.
If you believe that you are in safe and competent hands, you will be more likely to relax and trust the process of addiction recovery. If you are unable to have a conversation with staff members beforehand or something doesn't feel quite right, it may not be the right clinic for you.
Reading online reviews can be extremely helpful in determining the success of your chosen rehab clinic's methods. While they may provide a limited number of reviews on their company website, these may not reflect the experience of the majority of their patients.
Online reviews left by real, paying customers can give you an objective and well-rounded view of the rehab clinic. Make sure to read both new and old reviews, to ensure that the quality of treatment has remained high throughout the years.
It is recommended that you select a rehab clinic with high success rates that has been running for a long period, ideally for at least twenty years.
This is a helpful way to judge the success of a clinic, as many of the most established rehab facilities employ qualified and experienced staff while following tried-and-tested addiction recovery methods.
Finally, keep your budget in mind when selecting a rehab clinic. Although you can't put a price on your health, you will find it much more difficult to recover if you are constantly worrying about how you will pay for treatment.
Many clinics offer flexible and customisable programmes that can be adjusted according to your budget. You also have the option of selecting a council-funded rehab clinic that offers reduced rates or completely free treatment or speaking to staff about the possibility of setting up a payment plan.
There are a huge number of addiction treatment options available in Poole, so it's worth doing your research and keeping your options open until you find a facility that best suits you and your needs.
For help choosing the right rehab in Poole, give our team a call on 0800 088 66 86
What is a detox and do I need one?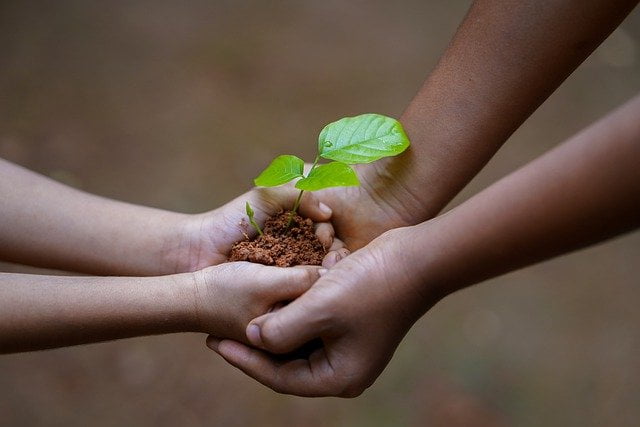 You will likely require a detox if you have been using a physically addictive substance for an extended period of time. This may include alcohol, heroin and certain prescription medications.
Medical detox is the process of removing the substance from your body, typically based on a personalised treatment plan that allows you to slowly reduce the amount of the substance over 7-10 days under medical monitoring.
Even with these precautions, you are likely to experience a range of withdrawal symptoms as your brain and body attempt to rebalance.
These may include:
Uncontrollable shaking and tremors
Feeling nauseous, with or without vomiting
Sweating excessively
Feeling confused and disoriented
Hallucinations
Seizures
As long as you are detoxing under medical supervision, you are highly likely to make a full recovery. If you attempt to detox at home without medical support, however, you could be putting your life at risk.
Rehab clinics have several procedures that can help to ease many of the more uncomfortable or dangerous symptoms. If you are detoxing from alcohol you are likely to be prescribed Librium for 7-10 days, which can help prevent seizures and alleviate extreme anxiety.
Depending on your treatment programme, once you have successfully detoxed from addictive substances then you will attend at least three weeks of intensive counselling designed to help you continue your sobriety and make healthier decisions in the future.
Start your recovery journey today by calling our expert team on 0800 088 66 86
Cocaine rehab in Poole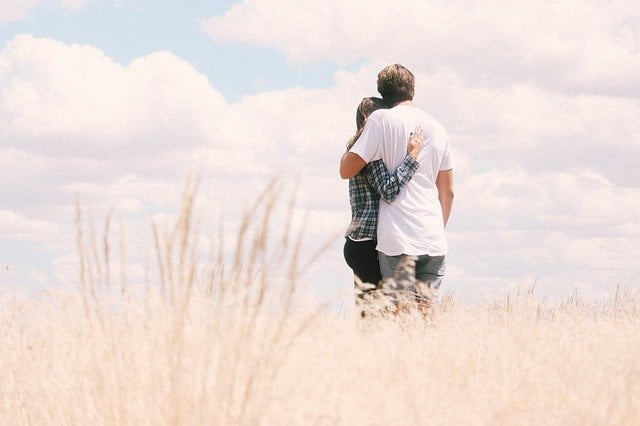 It is often believed that as cocaine is not a physically addictive drug, recovering from this substance is a relatively smooth process that can be completed without medical assistance.
In fact, the psychological nature of a cocaine addiction can make it extremely difficult to recover from this substance, as you may experience intense cravings and urges to use cocaine that can be almost impossible to resist.
Many people who attempt to recover without the help of a rehab clinic often find themselves relapsing during this time. Thankfully, there are many rehabs in Poole that specialise in cocaine addiction and have the experience and knowledge required to help you through the process.
There is usually no need to undergo a cocaine detox, so patients are usually able to begin counselling fairly quickly. They may be prescribed certain medications to help reduce cravings and urges to use cocaine so that the focus can remain entirely on counselling.
A common method of counselling for cocaine addiction is cognitive behavioural therapy, which works with the idea that our thoughts and beliefs can shape our lives. If we change our mindset, the actions that we take will reflect this new mindset and lead to positive change.
Patients may also undergo family counselling, group therapy and motivational interviewing which can all be extremely effective at improving communication skills, setting goals and identifying reasons to recover.
To beat your cocaine addiction with the help of a drug rehab in Poole, call us on 0800 088 66 86
Heroin rehab in Poole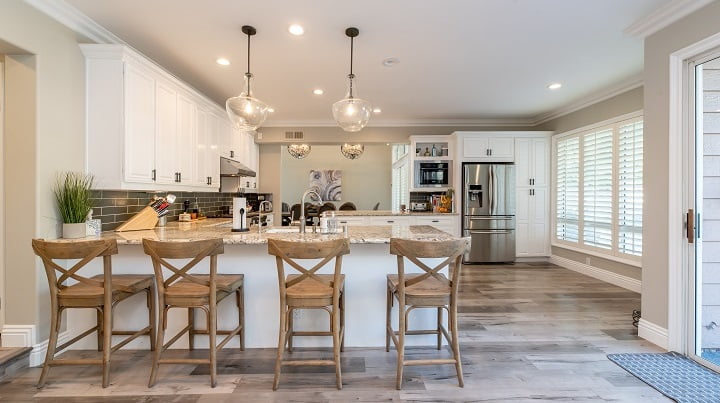 Recovering from an addiction to any substance can be a long and gruelling process, but some addictions are more difficult to recover from than others.
Heroin is commonly referred to as one of the most addictive substances in the world, with the ability to cause a physical and psychological dependency as well as intense and uncontrollable cravings.
This drug can be extremely dangerous to detox from, as your tolerance to heroin drops drastically once the withdrawal process begins. As a result, if you relapse and attempt to ingest your regular amount of heroin then you are at a greatly increased risk of overdose.
Heroin rehab in Poole involves undergoing a heroin detox, a medically-supervised process that can free you from the physical aspect of the addiction.
You will either gradually reduce your dosage over 7-10 days or switch to a less-addictive substance such as methadone. Many people will choose to slowly withdraw from methadone while others continue to take this substance for the remainder of their lives.
Heroin detox can be extremely difficult, which is why you will benefit from 24/7 monitoring during the process to prevent you from succumbing to relapse.
The next step is counselling, which will last for approximately three weeks. It is also recommended that patients seek ongoing counselling once they leave the rehab clinic as well as continuing with a twelve-month aftercare programme to increase their chances of long-term recovery.
To beat your heroin addiction with the help of a drug rehab in Poole, call us on 0800 088 66 86
Cannabis rehab in Poole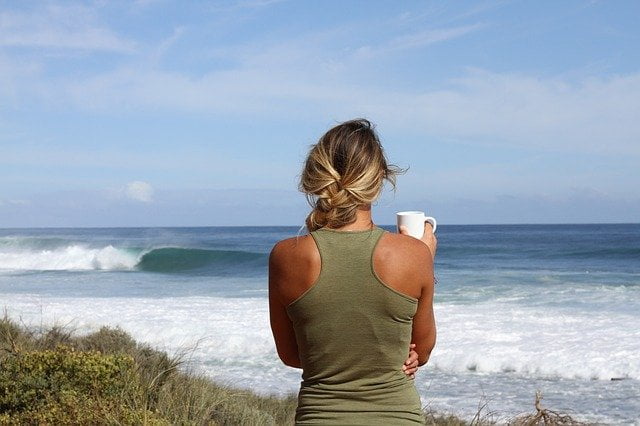 Much like cocaine, cannabis is not a physically addictive substance. However, prolonged use of this drug can result in a severe psychological dependency which can be extremely difficult to break.
As cannabis is becoming more popular across the UK, more people are seeking help for an addiction.
While many people mix cannabis with tobacco and therefore become addicted to the nicotine that is present in this substance, others are psychologically addicted to cannabis itself. It can cause feelings of relaxation and a sensation of being 'high', but can also result in feelings of anxiety and paranoia.
Cannabis rehab is primarily focused on therapy, as patients learn how to develop positive habits and behaviours while strengthening their motivation to recover. This may involve acceptance and commitment therapy, motivational interviewing or a combination of both.
It is recommended to completely abstain from cannabis, both during and after treatment. Addiction can cause changes in the brain and body, meaning that if the patient begins to use this substance again they are likely to fall back into the same pattern of dependency.
There is no shame in being addicted to cannabis, and our team at Rehab Recovery are on hand to refer you to rehab clinics across Poole that specialises in treating cannabis addiction.
To beat your cannabis addiction with the help of a drug rehab in Poole, call us on 0800 088 66 86
What types of therapy are available at rehab clinics in Poole?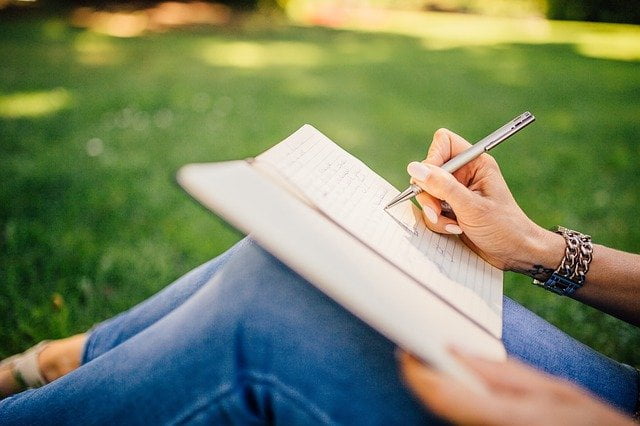 It's important to recognise that not everyone will benefit from the same type of treatment. Each person is dealing with their own traumas, past experiences, self-beliefs and addiction severity which can impact their recovery, so the type of treatment they receive should vary just as widely.
Some people may struggle with finding the motivation to recover, so motivational interviewing may be effective in these cases.
Others may be affected by past traumas and childhood experiences, making cognitive behavioural therapy a useful therapy tool.
No matter what type of care and support you require, Poole is home to a large number of rehab clinics offering many different types of therapy treatments.
Some of the most common types of therapy offered at drug and alcohol rehab Poole include:
Dialectical behaviour therapy (DBT)
Individual therapy
Motivational interviewing
Holistic and alternative therapies
Brief interventions
12-Step facilitation therapy (TSF)
If you are interested in a specific type of therapy, make sure to research the options available at your chosen rehab clinic and get in touch with our team here at Rehab Recovery for more detailed advice and guidance.
If you want to learn more about the various treatments available at rehab in Poole, call us on 0800 088 66 86
Creating a relapse prevention plan at rehab in Poole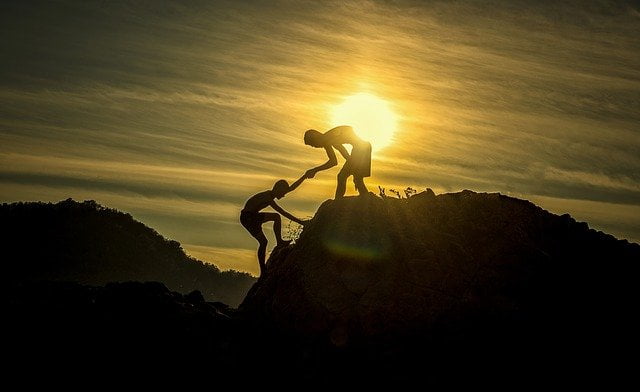 During your stay at a rehab clinic, you will learn many new skills that will help you to continue on the recovery path and avoid slipping back into addiction.
Once you leave the programme, however, you may feel overwhelmed with the number of temptations and cravings that you will inevitably encounter during daily life.
A relapse prevention plan is a collection of worksheets, tools and strategies that you can use to continue the progress made during treatment and prevent future relapse. You will create this plan during your rehab stay and will continue to refer to it for years to come. [14]
You may have come across Problem Solving Sheets, a selection of worksheets that allow you to work through problems and come to a sensible and informed decision. This can help you take a step back when you are feeling particularly stressed and begin to brainstorm solutions instead of automatically reaching for substances.
Another effective technique is the Positive Belief Record, a sheet of paper in which you note down a self-critical belief that you have about yourself and come up with a list of positive self-beliefs along with evidence for these beliefs.
This will give you something to refer back to when you are feeling particularly low and can help boost your confidence and raise your self-worth.
Finally, another popular strategy is HALT which stands for Hunger, Anger, Loneliness and Tiredness.
These are all common sensations that may become apparent when we are not taking care of ourselves and focusing on living a balanced lifestyle. They can make us more vulnerable to making detrimental decisions and acting in a way that is not conducive to long-term recovery.
If you begin to feel self-critical or notice intense cravings beginning to appear, take a minute to examine how you feel. Are you experiencing any of the HALT sensations?
If so, take action to remove these feelings and you will likely begin to feel much better.
Creating a relapse prevention plan can help you to feel more confident about the idea of leaving rehab and settling back into daily life, and can go a long way to assist you in achieving long-term sobriety.
Get help now across Dorset in Bournemouth, Christchurch, Weymouth, Swanage, Dorchester, Corfe Castle, Bridport, West Bay, Sherborne, Wimborne Minster, Isle of Portland, Charmouth, Wareham, Blandford Forum, Abbotsbury, Poole Harbour, West Lulworth, Beaminster, Sturminster Newton, Cerne Abbas, Burton Bradstock, Ferndown, Milton Abbas and Gillingham.
Start your recovery journey in Poole today by calling our expert team on 0800 088 66 86
The Reasons Expats Fall into Addiction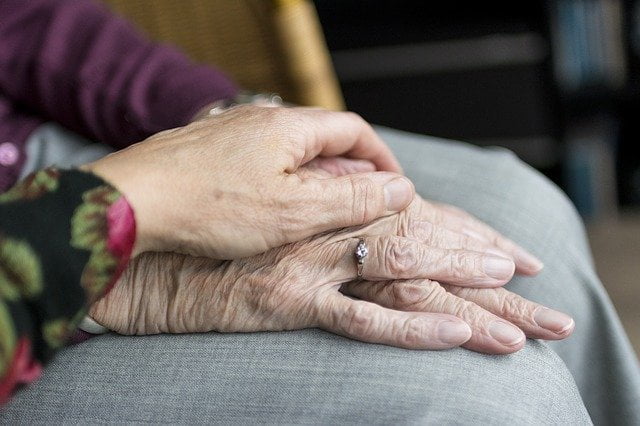 It is often the case that individuals who never seemed to have problems with alcohol or drugs begin to suddenly abuse substances as a way of self-medicating mental health issues.
There are a number of reasons for why this can happen including:
Modern life is undoubtedly stressful. We are increasingly working longer and longer hours, and this contributes to poor mental health
Although the Government claims to have passed legislation to change how mental health issues are treated, it remains the case that you are far less likely to receive treatment for mental problems compared to physical illnesses. It's also true that those affected by mental health problems may fear stigmatisation if they seek help
Alcohol and illicit drugs are obtainable cheaply. Sometimes, people suffering from mental health problems will prefer to self-medicate their symptoms because they deem this is easier compared to reaching out for professional help
Difficult Ending Addiction in Poole if Unsupported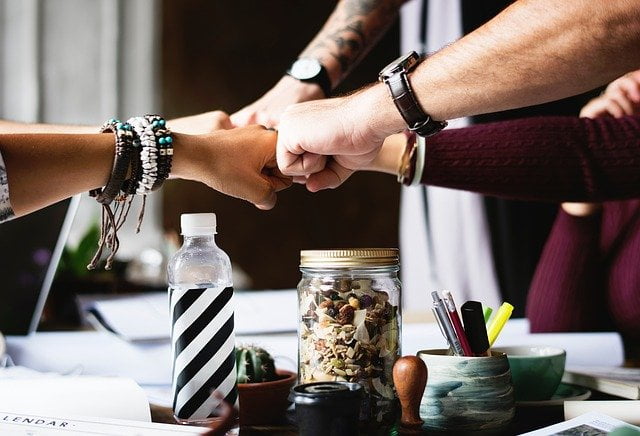 The lack of viable addiction treatment options both in Poole and across the UK can mean that the individual may want to try to go it alone. A minority of people do seem able to end alcohol or drug abuse, at least in the short term, without support, but the majority of substance abusers do not seem able to manage this.
The reality is that to have the best chance of breaking away from addiction the person is going to need something like rehab.
There are a number of reasons for why this is the case including:
One of the first hurdles that a person faces when they try to break away from addiction is making it through withdrawals. These are rarely any worse than mild flu symptoms, but they are complicated by the fact that the person knows that they can end the discomfort at any time by relapsing – it can be very tempting for them to do so. The majority of people who try to give up addiction alone never make it beyond this stage
A minority of people are at risk of developing a serious type of withdrawal symptom known as delirium tremens (DT's), and this can be potentially life-threatening. It is vital that any person who is at risk of developing DT's has their withdrawals medically supervised. Such supervision can be provided by those rehabs that also provide detox beds
Ending addiction is not simply about quitting alcohol or drug use. There will be reasons for why the person turned to this behaviour in the first place, and the likelihood is that these reasons will still be there when the person becomes sober. In many instances, the reason why the individual fell into addiction was that they felt unable to cope with life, and this is likely to be the same after they become sober. It is therefore vital that the individual begins to develop new effective coping skills for dealing with life, and this work can be best done in rehab
A rehab facility provides the individual with the ideal environment for breaking away from addiction problems. The person will be surrounded by those who are on a similar path, and the whole environment will be designed to empower them and keep them motivated.
The real reason for entering rehab is not simply to give up alcohol and drugs – it is to provide the person with the tools they are going to need in order to build a great life away from addiction problems.
Start your recovery journey today by calling our expert team on 0800 088 66 86
How We Can Help You Break Away From Addiction
If you want to have the best shot at breaking away from your addiction problems, it may be necessary for you to go outside Poole for help. Attending a residential rehab clinic is now extremely common, so it is no longer such a big deal to travel to another part of the South West to obtain the help you require.
There are some excellent addiction treatment centres within easy reach of Poole. One option worth considering would be Gloucestershire, which currently attracts people from all around the world because they offer such an effective and unique treatment option.
There are also other countries worth considering including London, Hertfordshire, Hampshire and Bristol. We are experts in this field and we will be able to offer you advice on what would be your best option.
When you phone us, a member of our team will listen to your circumstances and together you will come up with a few options that will be most suitable for you. So do not waste any time – call us right now.
References
[1] https://www.bournemouthecho.co.uk/news/18809870.drugs-deaths-rise-across-bournemouth-christchurch-poole/
[2] https://democracy.bcpcouncil.gov.uk/Data/Poole%20Licensing%20Committee/201403051900/Agenda/$att21074.docx.pdf
[3] https://www.samhsa.gov/sites/default/files/programs_campaigns/02._webcast_2_resources.pdf
[4] http://www.niassembly.gov.uk/globalassets/documents/raise/publications/2017-2022/2021/health/1921.pdf
[5] https://www.ncbi.nlm.nih.gov/pmc/articles/PMC3052346/
[6] https://www.ncbi.nlm.nih.gov/books/NBK230395/
[7] https://med.stanford.edu/news/all-news/2020/03/alcoholics-anonymous-most-effective-path-to-alcohol-abstinence.html
[8] https://www.ncbi.nlm.nih.gov/pmc/articles/PMC5047716/
[9] https://pubmed.ncbi.nlm.nih.gov/28165272/
[10] https://www.asam.org/asam-criteria
[12] https://www.ncbi.nlm.nih.gov/pmc/articles/PMC3767415/
[13] https://www.ncbi.nlm.nih.gov/pmc/articles/PMC4394369/