Drug and Alcohol Rehab in Christchurch
Recent figures published by the Office for National Statistics have shown that since 2019 drug-related deaths in the Christchurch area of Dorset have risen. Many drug reform and addiction support charities blame this rising figure on government inaction. [1]
It's also been shown that alcohol-related medical problems are increasing in the Dorset area, indicating a serious need for professional help. Public Health England showed a 21% rise in liver problems between the years 2019 to 2020. [2]
Sadly, many NHS drug addiction services have had to close in recent years due to a lack of funding. Without these in place, many people are unaware of their choices. Considering private treatment could be in your best interest.
With immediate support and admission to a drug and alcohol rehab in Christchurch, Rehab Recovery could offer the care and professionalism you need. Call us today on 0800 088 66 86 to find out more.
Please call our 24-Hour Helpline:0800 140 4690.
What is alcohol addiction?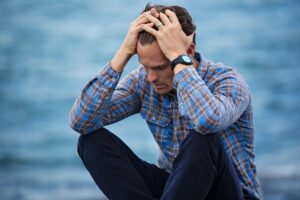 Alcohol addiction is the most extreme and harmful form of consuming alcohol. It occurs when an individual is unable to stop drinking, no matter how hard they try and even if they are aware of the consequences.
The likelihood of developing alcohol addiction can vary and be caused by things such as stress, trauma, genetics, and family history of addiction.
A team of physical and mental health professionals can treat alcohol addiction through detoxing and therapy, both of which are available through drug and alcohol rehab in Christchurch.
Are you worried about your dependence on alcohol and think it is affecting your life? Then, take a look at the list below.
Do any of these resonate with you?
You hide your consumption from family and friends
Do you discreetly keep alcohol in unusual places such as your car or your office
Do you think about drinking a lot
Do you no longer take pleasure in your hobbies or interests
You only socialise if alcohol is involved
Do you feel unwell or agitated if you cannot access alcohol
If this list feels familiar, we urge you to reach out and get in touch today. We are here to help.
Please call our 24-Hour Helpline:0800 140 4690.
What is rehab?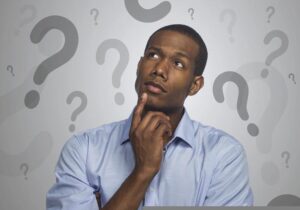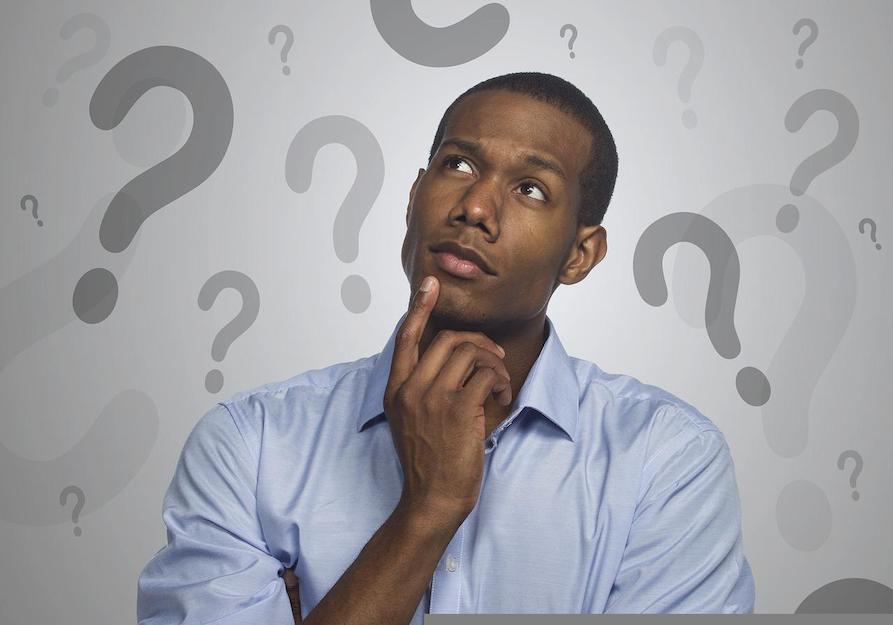 Rehab – short for residential rehabilitation– refers to a style of addiction treatment in which you move away from your home and into a specialist clinic for a set amount of time.
This form of treatment is considered the most effective and can help you overcome all dependencies and work on combatting triggers and establishing healthy coping mechanisms.
Most drug and alcohol rehabs in Christchurch work on an abstinence-based approach. This means clients will stop all consumption to help them overcome their addiction.
Whilst you may never have considered rehab in the past, the benefits are paramount and can help you achieve long-lasting sobriety.
In rehab, you can safely detox and begin therapy under one roof, helping you to adjust to life in recovery.
Call the Rehab Recovery team today if you're ready to kickstart your rehab journey.
We can source treatment programmes in the Christchurch area best suited to your needs and requirements.
Please call our 24-Hour Helpline:0800 140 4690.
What happens before rehab?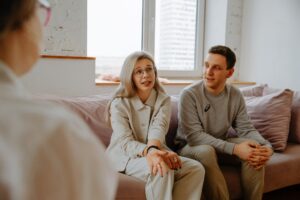 Deciding to go to rehab in Christchurch is a big decision, and often those with severe addictions are in denial about their usage. This is where intervention can help.
Organising a professional intervention can help you and your family to sit down with a loved one and talk through their addiction. Doing this can help them to see the severity of their issues and the impact it has had on their loved ones.
By opting for intervention services through Rehab Recovery, we can place you in contact with a local professional interventionist who can organise and effectively manage a controlled confrontation.
They will also be able to support you and your family during this difficult time.
Whilst interventions are usually a very effective method of facilitating change and helping a loved one to rehab; they aren't suitable for everyone.
If your professional interventionist thinks an alternative approach would produce better results, it is worth taking on board their advice.
Instead, they may recommend the CRAFT approach, which can be extremely useful in helping families stay connected. CRAFT works on the basis of positive reinforcement and can help you to steer your loved one away from making unhealthy decisions.
If you are worried about a friend or loved one and believe they would benefit from a planned intervention in Christchurch, call Rehab Recovery today.
Please call our 24-Hour Helpline:0800 140 4690.
How much does drug and alcohol rehab cost in Christchurch?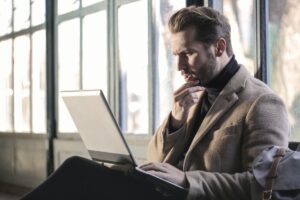 Most people tend to stay in rehab for around a month. This makes your total treatment programme estimated at around £4,000 to £14,000.
Broken down, this equates to around £495 per day or £1,000 a week. Each rehab clinic in Christchurch is likely to charge varying amounts depending on the services they provide.
Some clinics are luxury spaces and offer all clients single-dependency bedrooms with adjoined bathrooms. Others include swimming pools and saunas.
There are also luxury clinics available that are frequented by celebrities. These rehab facilities often charge around £70,000 for a 28–30 day stay, placing them at the far end of the spectrum.
Please call our 24-Hour Helpline:0800 140 4690.
Is rehab available on the NHS?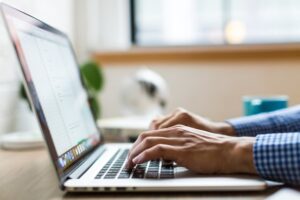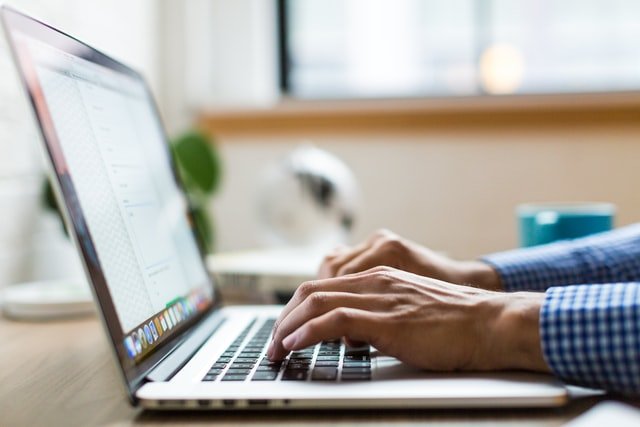 Whilst the NHS does offer addiction treatment, it is mostly on an outpatient basis. Outpatient treatment can be useful for some clients but not for those with severe addictions.
Many clients begin their NHS treatment journey with the hopes of securing a residential rehab space. Whilst this is possible to some degree, the NHS doesn't own rehab clinics, so it only has access to a small range of spaces in private facilities.
In order to secure a residential space, clients are expected to apply to their council for funding. This can be a tedious process resulting in months of back and forth. It is for this reason that we advise those with severe addictions to use our services.
From one phone call, we can begin to arrange swift admission to a rehab clinic in Christchurch with no long-winded applications or waitlists.
Please call our 24-Hour Helpline:0800 140 4690.
How long does rehab in Christchurch last?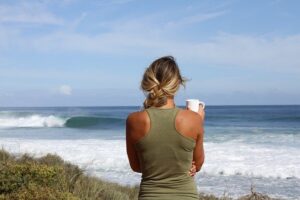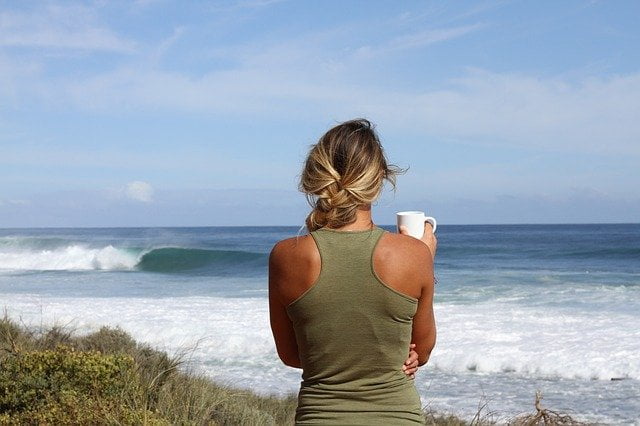 The length of your rehab programme depends on your issues' severity, budget, and ideal location.
Once we understand more about your individual circumstances, we can begin to provide an estimate of your programme length. Most clients stay in a residential facility for up to a month.
28 to 30-day stays often provide enough time to heal from physical dependencies as well as to begin therapy and heal psychological dependencies.
Other clients choose to enter rehab for detox programmes only which range from around seven to ten days.
These shorter programmes are very useful for those who require immediate assistance but cannot commit to a more extended stay.
Please call our 24-Hour Helpline:0800 140 4690.
What's the difference between NHS treatment and private addiction treatment?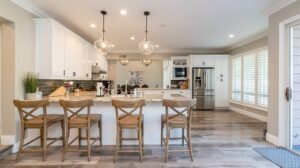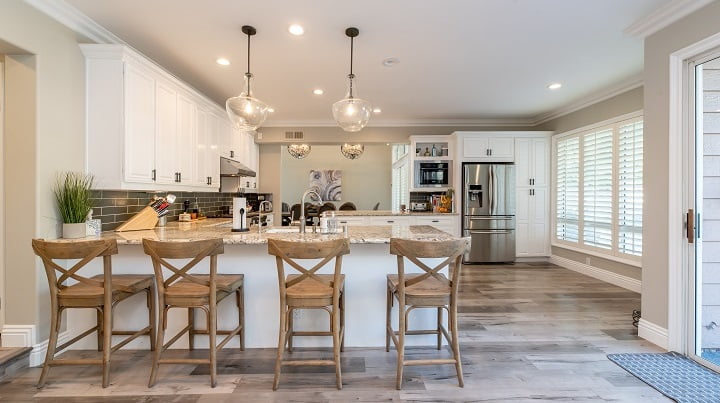 As stated above, NHS treatment is usually offered on a predominantly outpatient basis whereas, with private treatment, clients have more choices.
Private treatment is much more immediate, meaning clients can enter a rehab clinic in Christchurch within several days after their initial enquiry. Another huge difference between NHS treatment and private treatment is the high-quality support on offer.
Due to a lack of staff and funding, NHS treatment is often criticised for its lack of mental health and dual diagnosis support.
Without this in place, clients are placed at a far greater risk of relapse and are less likely to maintain long-lasting sobriety.
Private treatment also offers ease of access with all programmes and processes offered under one roof.
Amenities such as single occupancy boarding, laundry, and catering are all offered to help clients adjust to life away from home.
Aftercare, an extended form of treatment, is also put into place before clients complete their personalised programme. This helps clients to maintain sobriety and motivation in their first year of recovery.
For tailored programmes and immediate access, choose private treatment. Contact our helpline today by calling us on 0800 088 66 86.
Please call our 24-Hour Helpline:0800 140 4690.
Should I choose an inpatient or outpatient programme in Christchurch?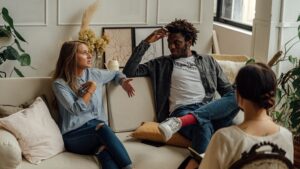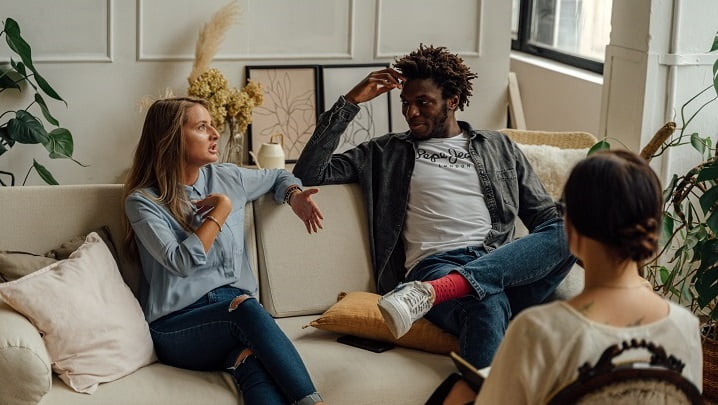 The kind of treatment you should opt for depends on the severity of your addiction. For most clients, we recommend inpatient treatment.
This is because it offers a wide range of benefits and can ensure you remain motivated to achieve recovery milestones.
Inpatient treatment also offers great structure and a sense of routine for those who feel that these things have been missing from their life. This level of professionalism helps clients to get back on their feet and in control.
On the other hand, outpatient is more flexible and a great alternative for those with busy schedules who still need professional assistance in overcoming their addiction.
This form of treatment means that you will remain living at home but commute to a chosen clinic in Christchurch to attend therapy sessions.
Although you may feel unsure which form of treatment would benefit you, it is important you remain honest with yourself.
If you are struggling with a moderate to severe addiction, inpatient treatment will help you to combat all physical and psychological dependencies.
If you're interested in outpatient treatment, a member of our team can walk you through your options so that you feel confident enough to make an informed decision.
Please call our 24-Hour Helpline:0800 140 4690.
Detoxing from Alcohol at Rehab in Christchurch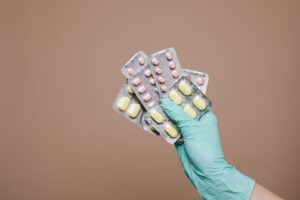 Detoxing from alcohol can be very challenging without professional help. Choosing a private rehab facility in Christchurch can help you detox safely under medical supervision.
Suddenly stopping all consumption can result in an increase in alcohol-related seizures and painful withdrawal symptoms. To ease any withdrawal symptoms felt, staff, can prescribe medication.
Usually, the benzodiazepine, Librium, is prescribed. This is known as a pharmacological intervention and can help those with severe alcohol use disorder to manage their withdrawals as well as anxiety.
After your detox is complete, you will be encouraged to stay in rehab for an additional three weeks.
This will help you to overcome the mental aspect of addiction and work on creating healthy coping mechanisms as well as recognising certain triggers.
If you would prefer to detox at home, this can also be arranged. Home detoxes can be beneficial for those who cannot attend residential treatment or commit to a month-long stay.
During a home detox, Librium is often posted to your home address, and you will be required to maintain daily contact with your selected rehab clinic in Christchurch.
Call our team today for more information or kickstart the detox process. Detoxing is the first step in the recovery process, and we are here to support you every step of the way.
Please call our 24-Hour Helpline:0800 140 4690.
Cocaine Rehab in Christchurch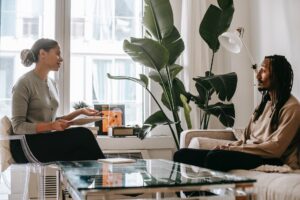 Cocaine is a white powder and is most commonly consumed through snorting or rubbing on the gums.
It is often viewed as a party drug as it makes users feel chatty and confident. However, you do not need to use cocaine daily for a dependence to form.
Even taking the drug regularly can cause a cycle of abuse and dependence. At cocaine rehab, with the support of a team of healthcare professionals, you will break this psychological dependence.
Through a variety of traditional and holistic therapies, staff will assist you in overcoming your addiction.
Because cocaine isn't physically addictive, it doesn't require a detox. Instead, your efforts will be focused on psychological rehabilitation and how to avoid partaking in addictive behaviour in the future.
Please call our 24-Hour Helpline:0800 140 4690.
Heroin Rehab in Christchurch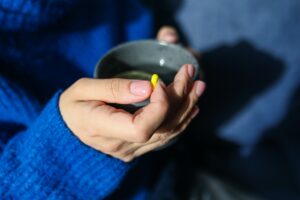 Heroin is part of the opiate group of drugs and derives from morphine. It is most commonly consumed via needles. Most users describe intense feelings of euphoria, which is what makes them take more and more of the substance.
Taking heroin regularly is very dangerous and can result in immediate overdose. This is because you will build a tolerance to the drug very quickly. For assistance in detoxing and maintaining sobriety, we urge you to call our team today.
We can help you gain immediate access to a drug and alcohol rehab in Christchurch suited to your every need. Call today to find out more and kickstart the recovery process.
Please call our 24-Hour Helpline:0800 140 4690.
Cannabis Rehab in Christchurch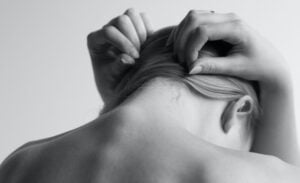 At Rehab Recovery, we understand that cannabis abuse can lead to various long-term health problems. If smoked with tobacco, you are likely also to develop a nicotine addiction which can cause irreversible damage to your health.
Many people like to believe that cannabis isn't a harmful drug. However, cannabis is one of the most abused drugs in the world. The chemical compound in cannabis, THC, is what makes users feel relaxed and euphoric.
However, consistent use of this drug is what makes it so addictive. Cannabis use also has a variety of effects on an individual's central nervous system.
For immediate support and treatment, reach out to Rehab Recovery. We can help source a local cannabis rehab clinic in Christchurch to help you end all dependencies.
What therapies are offered at rehab?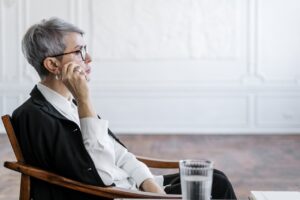 Private rehab offers an array of therapies suited to all kinds of clients. By using a combination of holistic and traditional methods, you can begin to overcome all psychological dependencies and work on making a well-rounded recovery.
Examples of the kinds of therapies on offer include:
Please call our 24-Hour Helpline:0800 140 4690.
What is dual diagnosis treatment?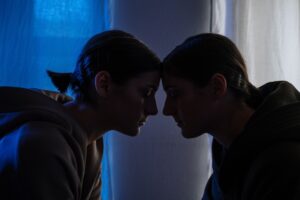 Dual diagnosis treatment refers to a specialist programme designed exclusively for individuals facing both a substance use disorder and a mental health condition.
This level of care is only available through private treatment and can help you to access the exact programme you require to make long-lasting progress.
It is very common for someone with a diagnosed addiction to be additionally diagnosed with a mental health condition.
A dual diagnosis means that we can work with treatment providers who provide accurate programmes to all clients.
What is aftercare?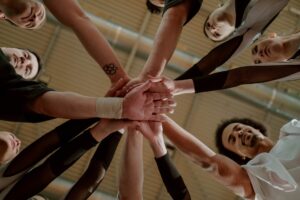 Aftercare refers to a continued form of treatment that begins once your initial residential programme is complete. It usually lasts up to 12 months and can help you maintain sobriety and recovery motivations.
Before you leave your chosen rehab clinic in Christchurch, you will complete relapse recovery sessions to help you recognise triggers and distractions.
To manage this, you will work with a support worker to develop a written document that will be available to you and your support network.
Aftercare is usually divided into outpatient therapy sessions and progress meetings. This attention to detail is not available from any other treatment provider and is what sets us apart from competitors.
Your drug and alcohol rehab in Christchurch will also be able to recommend and signpost you to local community groups such as Alcoholics Anonymous and Narcotics Anonymous, which are group-focused settings.
If your family has been affected by your alcohol use disorder, it may be worthwhile to recommend that they attend Al-Anon Family Group Meetings. These are group sessions designed exclusively for families affected by addiction.
Another helpful group in the local area is SMART Recovery. SMART is a self-help service which aims to help newly sober individuals maintain motivation in their first year of recovery.
A continued perk to private treatment is the ability to enter treatment again any time you need to. At Rehab Recovery, we understand that relapses do happen. If this is the case, it shows that your needs are not being met, and it is not a failure on your behalf.
For additional support, call our team night or day, and we will provide assistance.
Please call our 24-Hour Helpline:0800 140 4690.
References
[1] Drugs deaths rise across Bournemouth, Christchurch and Poole
https://www.bournemouthecho.co.uk/news/18809870.drugs-deaths-rise-across-bournemouth-christchurch-poole/
[2] Alcohol-related medical problems are increasing across Dorset
https://www.dorsetecho.co.uk/news/19454191.alcohol-related-medical-problems-increasing-across-dorset/