Drug and Alcohol Rehab Hampshire
Unfortunately, those who are addicted to drugs and alcohol are often stigmatised by society. Many people assume those addicted to drugs and alcohol are to blame for their problems. This view often forces those affected by addiction to build up the denial and thus hide away from their problems.
This is tragic, particularly because there exist a number of treatment options in Hampshire capable of arresting and reversing the ill effects of addiction within months or even weeks.
Many people suffering from drug and alcohol addiction often do not fit within the stereotype of somebody in their situation. Contrary to popular belief, the vast majority of people suffering from addiction are not homeless. Nor are these people lazy, unemployed, or unproductive.
In fact, many people suffering from addiction in Hampshire are highly functioning individuals. The positions these people often hold in society make it even harder to seek out professional assistance to help to treat their addiction.
The fact that many people do not fit society's stereotype of an 'addict' may mean a person continues with his or her addiction for many years before treatment is sought. The addiction is usually allowed to continue unopposed until the person hits 'rock bottom'.
When this occurs, the addiction usually inflicts an untold amount of damage to the person's mental and physical health.
It is no secret that the UK has huge problems with drug and alcohol addiction. In fact, it has been one of the foremost public health challenges for decades.
Unfortunately, the problem shows no signs of improving. In 2020, drug deaths in England and Wales reached a record high, with over 4500 people dying from drug poisoning in the calendar year.
Here in Hampshire, the A&E departments of cities like Portsmouth and Southampton are inundated with alcohol admissions every weekend, causing massive strain on their resources and huge distress to individuals.
At Rehab Recovery, we provide a framework of free and confidential advice on everything to do with drug & alcohol recovery and treatment.
Once we have conducted a brief assessment with you over the phone, we can get you the best standard of care at a private drug & alcohol rehab Hampshire.
You can contact us by calling 0800 088 6686, where our team are waiting to take your call whenever you are ready. Below is some more information about how rehab can transform lives.
Treating the disease of addiction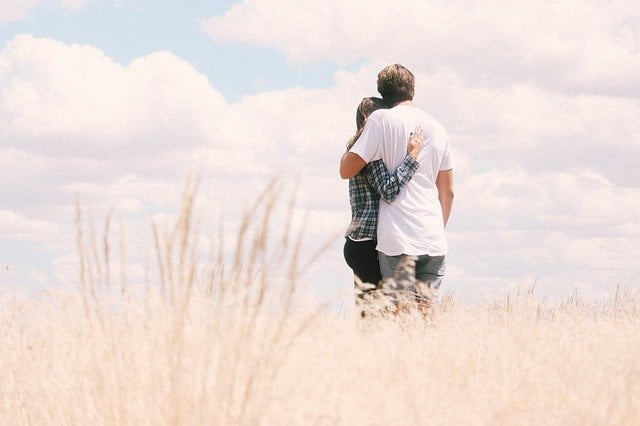 Despite some of the harmful myths and misconceptions that persist in public discourse, addiction is not an indication that a person is weak, or that they have some kind of lack of morality.
Addiction is a medical condition that is treatable through a combination of therapy, medication, and other positive actions such as exercise and meditation.
There should be no shame in a person admitting that they need help, just as there would be no shame in reaching out for help if they had a broken leg or a stomach ulcer. They are all health issues that just need to be treated and managed.
This is why it is important to have conversations that break the stigma of drug and alcohol addiction, and treat it for what it is – a health issue.
Our main goal at Rehab Recovery is to get people with substance abuse problems into a rehab that can provide them with valuable help and treatment.
Dual diagnosis at rehab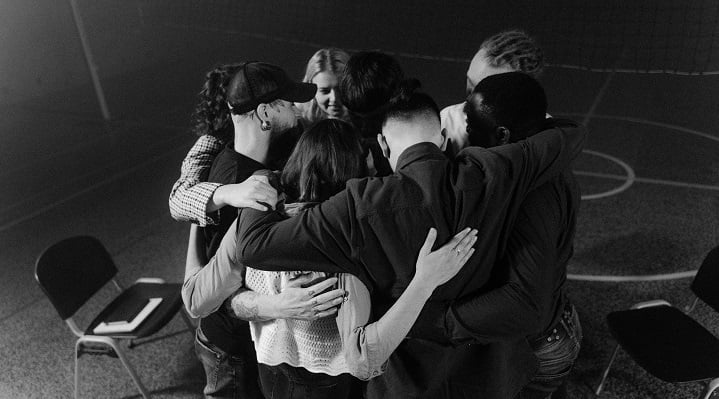 Rehab Recovery associated clinics offer patients access to world-class mental health care, with a range of in-house clinicians offering a range of different services.
If you have any undiagnosed or untreated mental health conditions, which are very common in addiction, you will be able to have these conditions identified and managed at rehab.
Treating conditions like anxiety disorders, depression, and OCD can make it much easier for a person to manage their addiction and stay clean.
It will also mean that their other mental health conditions are more manageable going forward now that they have been diagnosed and treated.
Abstinence from drugs and alcohol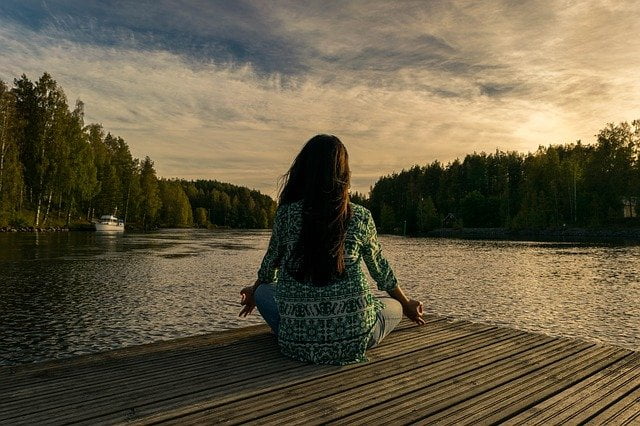 The treatment you will receive at rehab is geared towards getting you into lifelong recovery – specifically, complete abstinence from drugs or alcohol.
It is not the case that you can simply 'cut down' on drugs or alcohol to achieve damage limitation.
Although this may be viable for a short period of time, you will almost definitely end up back where you started and have to go through treatment again.
For someone who is in active addiction, this can feel like an unattainable goal. However, through the right treatment and taking each day as it comes, it is possible to achieve long-term recovery.
Start your recovery journey today by calling our expert team on 0800 088 66 86
The various benefits of inpatient drug & alcohol rehab Hampshire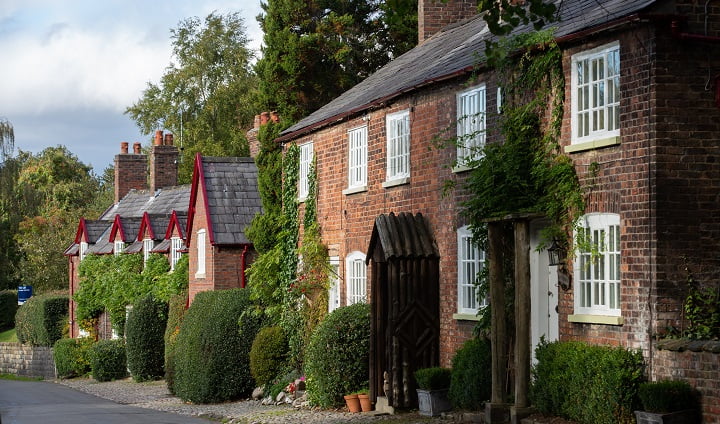 It is widely agreed among the recovery treatment community that inpatient rehab, where a person stays at the clinic day and night, is the most effective form of treatment for substance abuse disorders and addiction.
This is because the inpatient setup offers a level of treatment that simply isn't available anywhere else. Some of the benefits of inpatient rehab include:
Around-the-clock care
Peaceful and quiet surroundings while you recover
Having medical assistance and supervision during detox
Being part of a small recovery community
Being free from the distractions of home life or the outside world
Outpatient care is a potential option, but you would need to meet certain criteria thresholds to be eligible – for example, you would need to be consuming fewer than 30 units of alcohol per day.
We can advise you over the phone as to whether you would be more suited to inpatient or outpatient rehab, taking your personal circumstances into consideration.
The alternative of public rehab clinics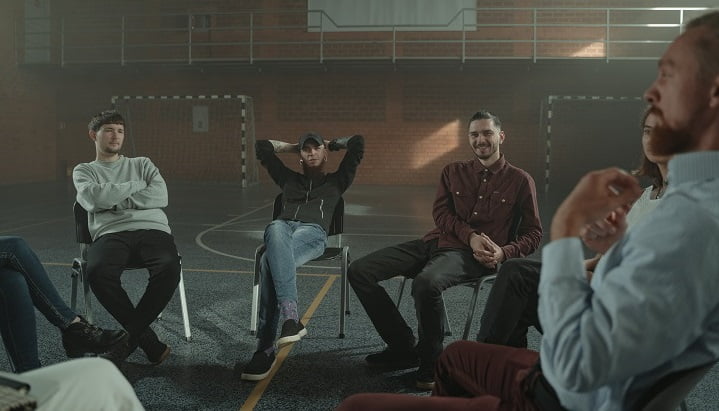 If your finances aren't in the right shape for private rehab right now, the option of seeking treatment at a public rehab, funded by the council or other nonprofit, is always worth considering.
These clinics offer a good standard of care, which is ensured by regulation from appropriate UK governing bodies.
There is, however, almost always a wait for treatment, which is not ideal, especially for someone who is a pattern of severe substance abuse.
Going through a private referral service like ours means that you will have to pay for treatment, but you will also have much more say over where you end up. You will also be able to begin treatment right away.
If you want to ask about the possibility of getting care through a public body, or anything related to financing rehab, please call us for free and confidential advice.
Other options for recovery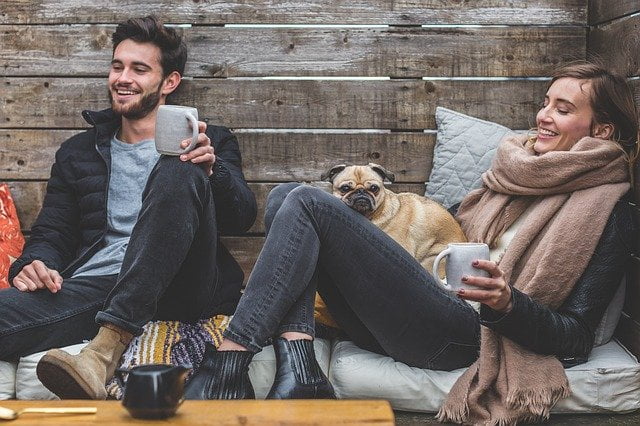 Inpatient rehab is basically the gold standard of addiction treatment, but some may not be able to afford private rehab right now, and waiting lists for public clinics can be months long.
Still, there is no need to be unduly concerned – there are aways options available to you in terms of dealing with your substance abuse problems.
One option is attending meetings at Alcoholics Anonymous and/or Narcotics Anonymous. Both groups have chapters all over the UK, and the chances are that there is a regular meeting near you.
An alternative is the SMART programme, which offers treatment and support options to those in addiction, but with a bigger emphasis on clinical, evidence-based treatments. They also have resources available across the UK.
Al-Anon is an organisation that offers free support and mentoring, specifically for the family members and loved ones of addicted persons.
There is also the possibility of being seen by your local outreach team through the NHS and associated organisations. Arrange an appointment with our doctor to find out what is available near you.
Rehab Recovery is here to help people in any way that we can. Even if you cannot afford rehab right now, please feel free to contact us anyway, and we can provide expert advice for free as to what your options are.
Start your recovery journey today by calling our expert team on 0800 088 66 86
The admissions process in Hampshire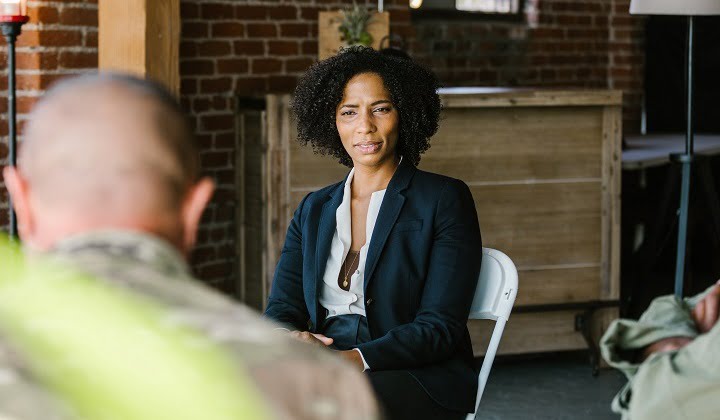 When are you in the grips of an addiction, it can feel like an impossible problem to solve. This is why we want to make getting a rehab placement as straightforward as it can possibly be.
The first thing to do is call one of our friendly agents who can get your consultation underway whenever you are ready.
We will ask you a few questions about your experiences with substance abuse and addiction, your circumstances, and what you are hoping to achieve from rehab.
Once we have built a clearer picture of who you are as an individual, we will be able to recommend a suitable drug & alcohol rehab Hampshire.
Once you have accepted our recommendation and we have the arrangements in order, you can begin your treatment within just a couple of days.
Once you get to the rehab clinic, you will be welcomed by the staff on-site, who will then carry out an assessment to get to know you better and decide what is best for your treatment plan.
This assessment might be done using the ASAM method or the DSM-5 diagnostic, where you are assessed according to a number of symptoms in different criteria.
Whatever method they do use, you can be assured that they are only asking questions in order to get you the right kind of help. This is why it is important to be upfront and honest during the conversations that you have with the team.
When a professional intervention is needed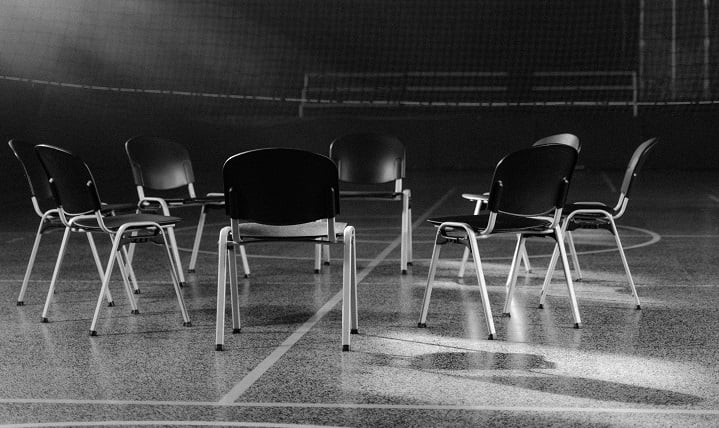 In order for a person to recover from an addiction, that addiction has to be acknowledged, then assessed, and then treated. Sadly, it can take years or even decades for the person to acknowledge their problem.
If a person is doing damage to themselves and those around them because of their drug or alcohol intake, and you have noticed it, it is appropriate to arrange an intervention for that person.
This can take the form of a traditional intervention, whereby those who have been affected by the person's behaviour in addiction can sit down with them and explain how they have been affected, and encourage them to seek help.
There are also alternative methods of intervention to consider, such as the CRAFT approach, wherein the person is encouraged and rewarded for positive behaviour.
Rehab Recovery can offer advice over the phone as to how to arrange an intervention for someone that you care about.
How much does rehab cost in Hampshire?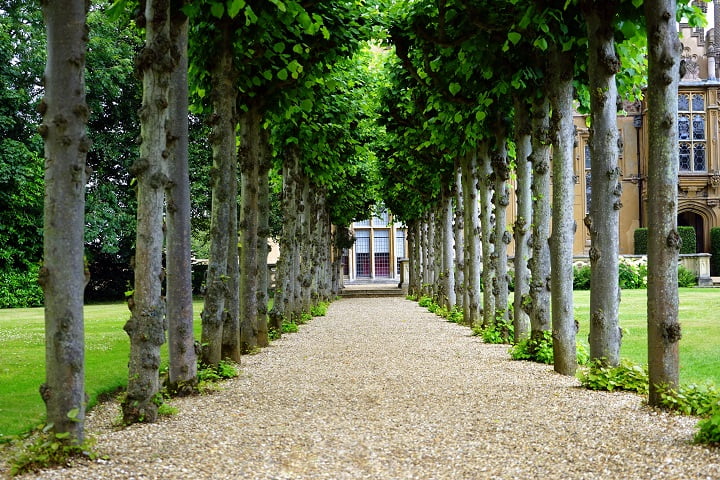 The overall cost of drug & alcohol rehab Hampshire will depend on a few different factors. The main variables are how long you stay at the clinic, and whether you require inpatient accommodation as part of the deal.
The type of accommodation also makes a big difference. For example, a 28-day course of inpatient rehab with a single room would cost around £8000 to £12000, whereas the same timeframe in a multiple-occupancy dorm would be about £6000.
If you were just attending rehab for detox, lasting between 7 and 10 days, this would cost about £3000 to £6000 for a single room or £2000 to £4000 for a place in a dorm.
A home detox would cost even less – around £1500 including medication and all other costs. It should be noted that this plan does not include therapy, and you will not have people with you while you detox, making it less safe. This is why home detox is only suitable for certain people.
Tips for picking the right rehab in Hampshire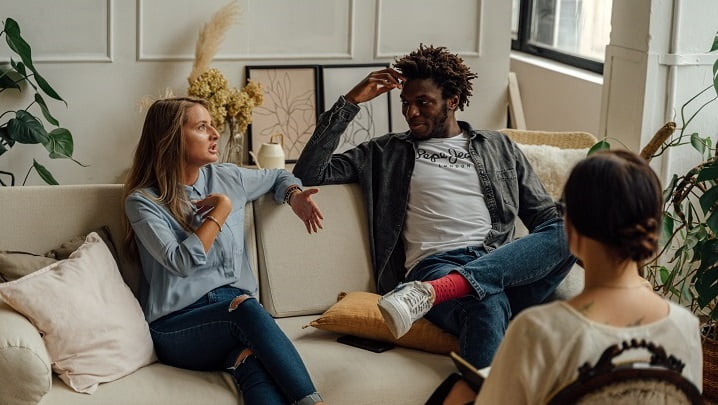 At Rehab Recovery we offer a free phone consultation, the goal of which is to find a drug & alcohol rehab Hampshire that fits your needs.
However, some people prefer to conduct their own research into local clinics, which is perfectly fine. There are a few different qualities that you should look out for when investigating this.
Firstly, you should try to find a rehab clinic that has been operating for a reasonable length of time – ideally at least 20 years. If a clinic is sub-par, it is unlikely to be able to stay in business for that long.
You should also pay attention to how the clinic interacts with you when you make enquiries, and whether they seem approachable and friendly.
Another tip is to check what certifications the clinic has received, as well as the credentials and qualifications of the on-site members of staff.
Considering all of these things together should give you an idea of whether or not a clinic is a good fit for you. Again, we are more than happy to provide guidance and advice on this.
Start your recovery journey today by calling our expert team on 0800 088 66 86
Detox explained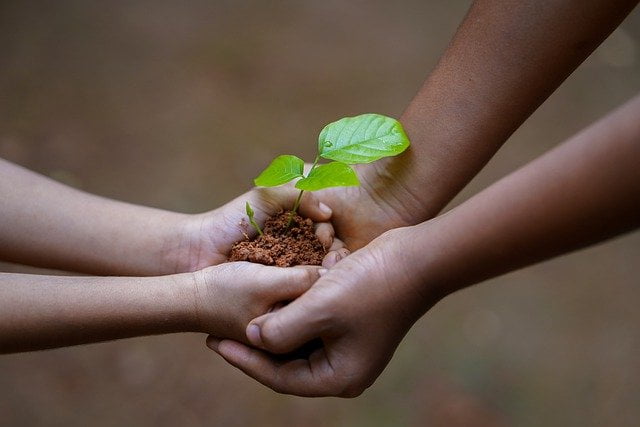 When used in terms of rehab and recovery, the term detox means a procedure of medical intervention designed to get the patient to withdraw from their drug of choice safely.
The idea of detox is to minimise the risk that the person will suffer acute medical complications, such as seizures, as the last o the substance leaves the body over a number of days.
This process is necessary for anyone who is withdrawing from heroin, prescription opiate medications, heavy alcohol abuse, diazepam, and other benzodiazepines.
Trying to withdraw from any of the substances above without medical intervention is extremely risky, and can often result in severe medical complications or even death.
Being an inpatient at rehab during detox means that you can drastically reduce your chances of suffering any undesirable medical incidents, as well as having your psychological wellbeing monitored and managed.
Medication is often used during detox in order to manage a person's pain and discomfort. In the case of heroin withdrawal, this is often a medication called Subutex. With alcohol withdrawal, Librium is the most common medication used.
If you have any more specific questions about detox, we are happy to answer them over the phone. Call Rehab Recovery to find out more.
How long does drug & alcohol rehab Hampshire last?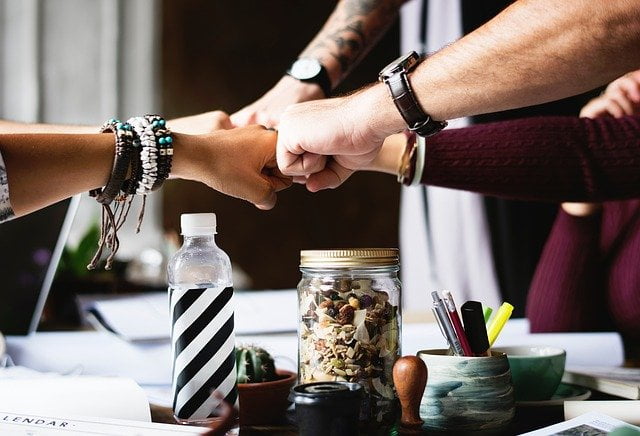 Drug & alcohol rehab Hampshire will usually last around 28 days for a full course of treatment, including detox wherever necessary.
If you go to inpatient detox for detox alone, without any of the therapy programmes, it is likely that you will be discharged after 7 to 10 days.
It has been known for people to stay in drug & alcohol rehab for up to 3 months, but this is very rare, and usually only appropriate for someone with an extreme level of intake.
Start your recovery journey today by calling our expert team on 0800 088 66 86
Rehab for Cocaine in Hampshire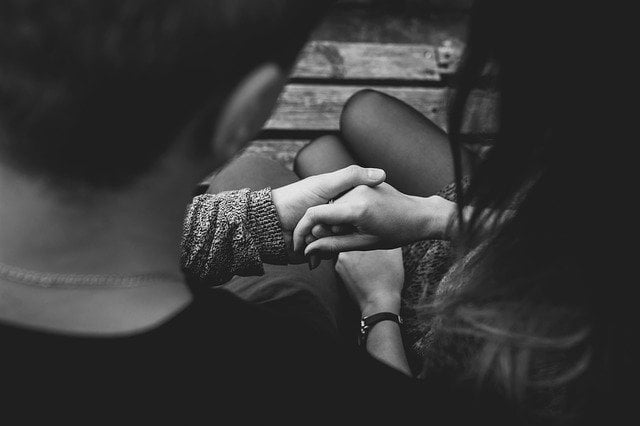 Cocaine use is very common in the nightlife scene of the United Kingdom, particularly in big cities. It is something that for many starts out as thrillseeking, but turns into a miserable addiction.
Cocaine addiction can have a devastating impact on a person's health, finances, and social relationships. It is an expensive, dangerous drug, that can make people behave very obnoxiously and take risks that they otherwise would not.
If you are suffering from a cocaine problem, Rehab Recovery can help you to find the best possible treatment at a private drug & alcohol rehab Hampshire.
Although cocaine is very much considered a 'hard' drug, withdrawing from cocaine does not require a detox. Instead, you can focus on therapy and other appropriate treatments during your time at rehab.
You will learn techniques to deal with even the most intense cravings, as well as find new forms of purpose and motivation to help you progress in your new life without cocaine.
Rehab for Heroin in Hampshire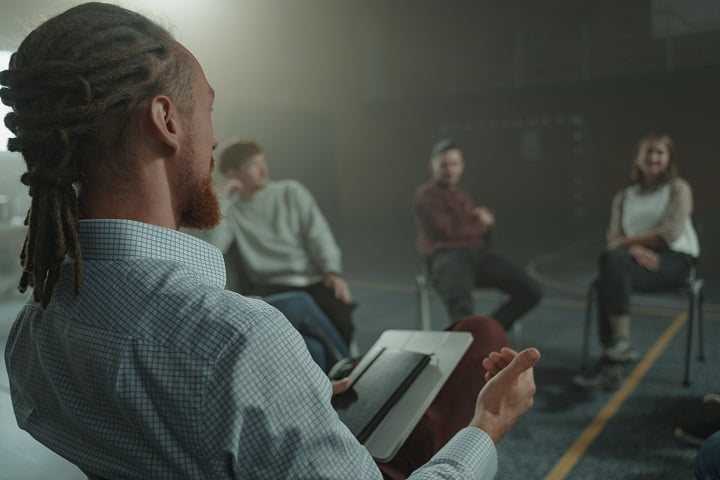 Heroin abuse constitutes a public health epidemic in the United Kingdom. This is not just in terms of the damage to the person using, but the indirect effects of heroin dependence, such as an increase in crime and social decay.
With incredibly challenging withdrawal symptoms, both physically and psychologically speaking, kicking heroin is one of the hardest things that a person could do. However, with the right treatment at rehab, it is always possible to achieve long-term recovery.
Drug addiction of any kind is best treated at inpatient rehab, and this is particularly the case with heroin addiction.
Detoxing from heroin is extremely challenging, and you will need medical help and intervention to complete this phase of treatment as safely as possible.
From there on out, you can focus on treating the root cause of your heroin addiction through a series of therapy sessions and other treatments.
Heroin rehab also usually requires the use of substitution medications such as methadone, which the person will likely stay on for a number of months after leaving the clinic.
Rehab for Cannabis in Hampshire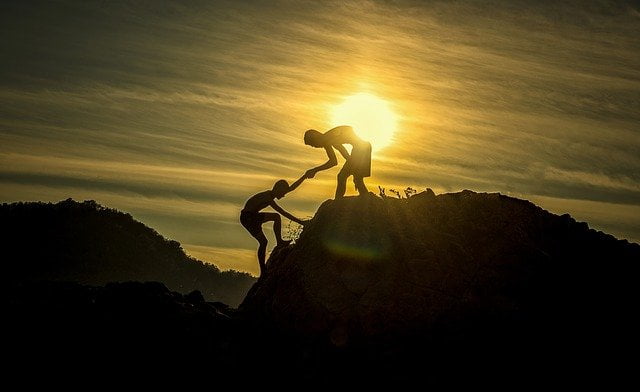 Cannabis is the most consumed drug in the UK aside from alcohol. Although it is a substance that it is not possible to overdose from, it should not be believed that cannabis is harmless.
Many people around the country suffer from cannabis addiction. Like any other drug addiction, it is best treated at a dedicated rehab facility where a person can get all the help that they need.
You will not need to go through detox if you are withdrawing from cannabis. Rather, you will spend your time at rehab focusing on the issues around your substance problem, and why you feel compelled to use drugs as an escape.
After a few weeks of therapies and complementary treatments, you can walk out of the rehab clinic into an exciting and fulfilling new life without cannabis.
Start your recovery journey today by calling our expert team on 0800 088 66 86
Help For Alcohol Addiction In Hampshire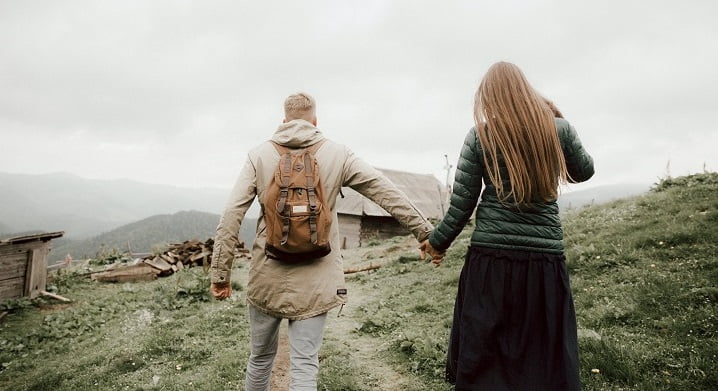 Alcohol addiction is by far the most prevalent form of addiction in Hampshire. Last year, there were over 15,000 hospital admissions attributable to alcohol use in Hampshire.
Many of these people will suffer from acute alcoholism and require medium to long-term rehabilitation.
Unfortunately, the NHS typically only provides these people with short-term detoxification treatment. This level of treatment is rarely sufficient to assist these people in achieving their long-term recovery goals.
Private rehab clinics plug this gap by offering affordable yet highly effective alcohol addiction treatments in Hampshire. There exists a number of treatment clinics in Newport, Portsmouth, Winchester, Basingstoke, Southampton and Bournemouth.
Many of these clinics offer tailored residential care. You typically stay in rehab for around 10-28 days. During this time, you will benefit from daily therapy sessions.
These sessions help treat psychological trauma that's typically the underlying cause of alcoholism.
You also benefit from a medically assisted detox programme. This helps your withdrawal from alcohol without experiencing dangerous and uncomforting withdrawal symptoms.
Help For Drug Addiction In Hampshire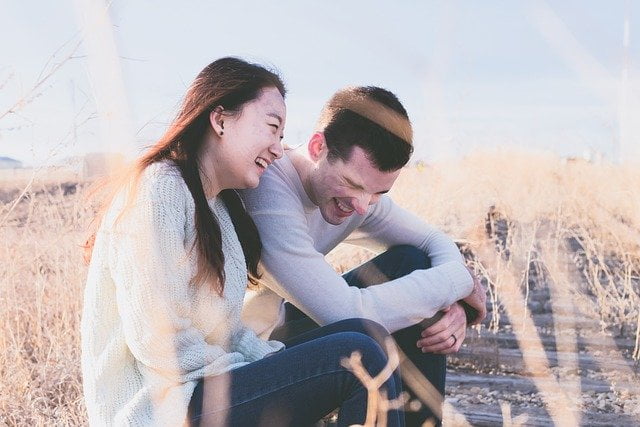 Whilst not as prevalent as alcoholism, unfortunately, Hampshire is no stranger to drug addiction. Each year, hundreds of people die from drug poisoning in Hampshire and many more continue to take drugs despite the negative implications this brings to their health, wealth, and relationships.
When drug addiction takes hold, the person affected may express denial about the existence of his or her addiction. This person may reason they have 'got a hold' of the situation and that professional help is not called for.
Similar to alcoholism, people suffering drug addiction may not call out for help until 'rock bottom' has been hit.
Overall drug addiction has somewhat decreased over the last decade in Hampshire. However, statutory services have seen their budgets slashed in the ensuing austerity environment imposed by the Central Government. Since 2012, statutory drug services have transferred from the NHS to local councils.
Unlike the NHS, the budget for addiction services through councils is not ring-fenced.
This has allowed councils across the UK to slash addiction services without any scrutiny from experts. Many experts now criticise these cuts as dangerous and hold the cuts responsible for reversing the decade long trend which saw drug-related deaths decrease year on year.
Fortunately, there exist many tailored drug addiction treatment services in Hampshire.
These services are offered through statutory bodies, charities, and privately-held companies. These clinics treat addiction to a range of drugs including opiates, cocaine, cannabis, prescription medications, and amphetamines.
When you contact Rehab Recovery, we conduct a telephone assessment. Here, we collect information concerning your needs. We then work to place you in a treatment clinic in Hampshire that's best placed to help you eliminate your drug addiction for good.
What Is The Rehab Process?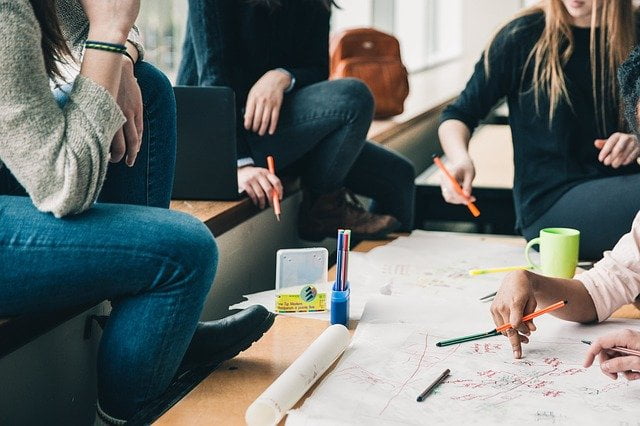 Rehabilitation generally takes place in a rehab Hampshire facility and is always under the direction of medical professionals who are trained to understand the effects of substance abuse.
In addition to assisting during the actual withdrawal period, they are also able to help create a plan for continued sobriety after you leave the facility. You want to make sure you find a facility that will work for you and your unique needs.
Being in a rehab includes treatments, medications, and a structured setting to make it easier to remain sober and work towards creating healthy coping skills that will help you out in the real world so that you can continue abstaining once you leave rehab. The therapists and doctors will guide you towards success during your stay and then continue providing support afterwards.
The intake process consists of an interview during which time a complete mental and physical health history is taken. Then you will be informed of what programmes are currently available to assist you through the detox period.
The doctor will determine if you will need any subscriptions to help you through the worst of the withdrawal, and then you will work together to establish a treatment plan.
Start your recovery journey today by calling our expert team on 0800 088 66 86
What are the Rehab Goals?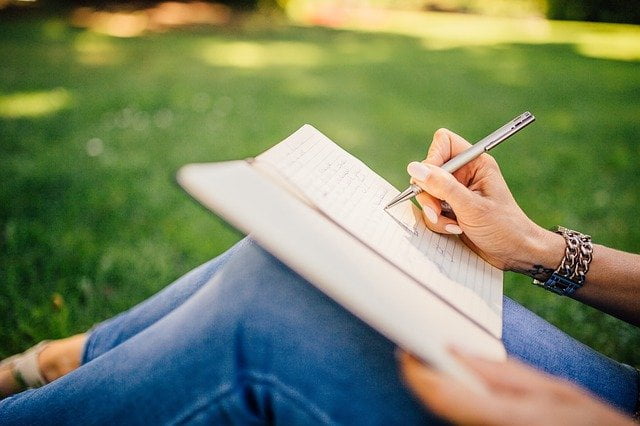 Whatever your choice of treatment, the goals of inpatient and outpatient rehab remain the same: to get you sober.
Here are the top priorities of any rehab programme:
Goal 1: Reduce or eliminate substance abuse to create a long-term sober living environment
Goal 2: A wholistic focus on recovery including many therapy options, medication prescriptions, and a guaranteed recovery plan
Goal 3: Prevention of relapse. The majority of people who maintain a sober lifestyle go through a rehabilitation facility first
Weighing Up the Pros and Cons of Inpatient vs. Outpatient Detox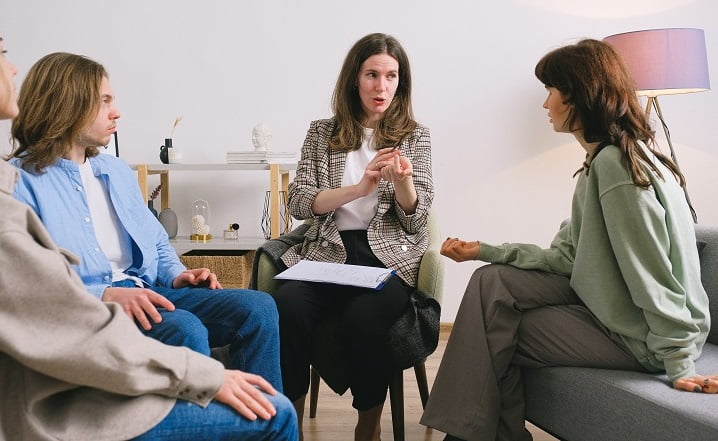 Not everyone experiencing withdrawal is able or willing to attend an inpatient rehab in the Hampshire facility, but it dramatically increases the odds of long-term sobriety.
Below are a few comparisons to help guide you towards choosing which is best for your situation:
1. Inpatient Detox
Pros
24/7 supervision and support
Medication to help alleviate side-effects
Professionally supervised detox
Focus on therapy after the detox period is complete
Multiple therapy options to assist with recovery
Help with creating a healthy support structure
A personalized treatment plan for your entire recovery with accompanying therapy
Cons
It is not always covered by insurance
Specific programmes can be quite expensive
2. Outpatient Detox
Pros
You are at home in a familiar environment
Less expensive
Weekly routines and appointments
Shorter withdrawal period without the use of medications to help ease the way
Cons
Worse symptoms (potentially life-threatening in some cases) without medication
Much fewer services offered
No around the clock care
It takes much more dedication since you have to motivate yourself through everything without the experienced support you would get with inpatient
Start your recovery journey today by calling our expert team on 0800 088 66 86
Getting Help For Family Members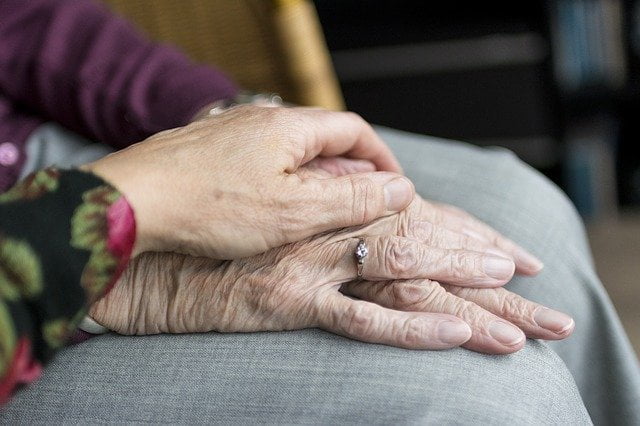 Perhaps a family member suffers from an addiction to drugs and alcohol and you are struggling to determine how to help. If your family member is highly functioning, it's likely he or she will deny the existence of the addiction.
When this is the case, you may benefit from our interventionist service. Here, one of our advisors will visit your home several times over a number of weeks to assist your loved one in accepting his or her addiction.
We then work out the best possible way forward in terms of seeking out residential or outpatient treatment in Hampshire.
Can You Force Someone to Go to Rehab?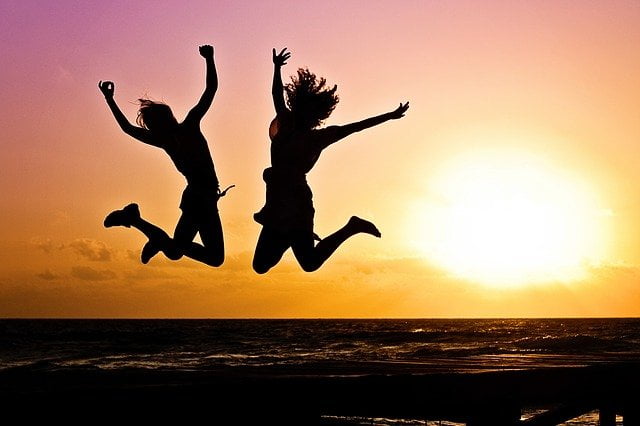 There are a couple of ways to approach this, but for this article, we will assume that they have not come to you asking for help.
In that case, you want to talk to them about their behaviour and how their substance abuse is affecting their everyday life. You do not want to use confrontational tactics.
Here are a few useful steps to use when setting up a time and place to talk to them about this subject:
Make it a neutral, safe, comfortable environment for them and yourself. This is a difficult thing to talk about, and increasing the anxiety by doing it in front of others or in a place where they may not feel comfortable will not help
Be prepared to be completely honest, open, and calm, no matter how they react to the situation. You are the one initiating it, and keeping things level and on-topic will help you both
Listen to them. Even if you do not agree with what they are saying if they choose to respond, then listen
It is best if you can speak to them at a time when they are sober and not under the effects of drugs or alcohol, as that will impact their ability to understand what is going on around them
Do research first so that you have multiple treatment options available for them to look at if they are interested
If you try those steps and it does not work, or you are not sure how exactly to go about communicating openly and then it is recommended that you speak with a professional. Some people are trained to do interventions, and you can hire one or simply talk with one to get a clearer idea of what to expect.
Understanding Withdrawal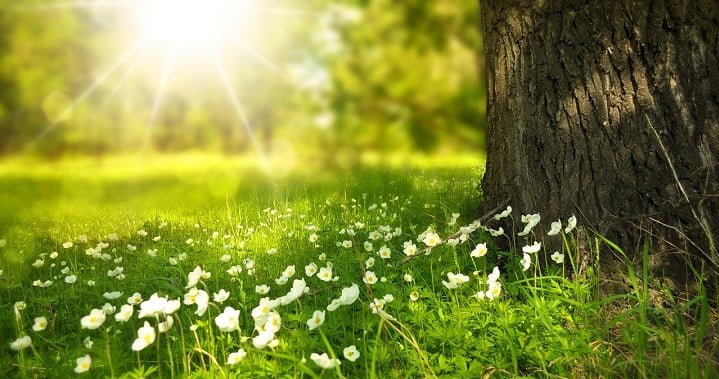 The first stage of withdrawal is detox. During this time, your body is missing the chemicals provided by the drugs, and this will affect neurotransmitters and specific organs like the liver.
Detox generally lasts 7-10 days, and the symptoms can be very severe in some cases including hallucinations, seizures, and death in rare circumstances without proper medical supervision.
Although withdrawal is often considered unpleasant, the fear of experiencing it should not put anyone off seeking treatment. Withdrawal symptoms last for days – but the effects of prolonged substance abuse can last a lifetime.
Ending Drug Addiction With Medication
While in a rehab Hampshire facility, you will be able to receive 24/7 care and medication assistance for the worst of the withdrawal symptoms. Your doctor will help ensure that you get the right kind of medications at the correct doses so that you are not trading one addiction for another.
Start your recovery journey today by calling our expert team on 0800 088 66 86
Types of Therapy for Addiction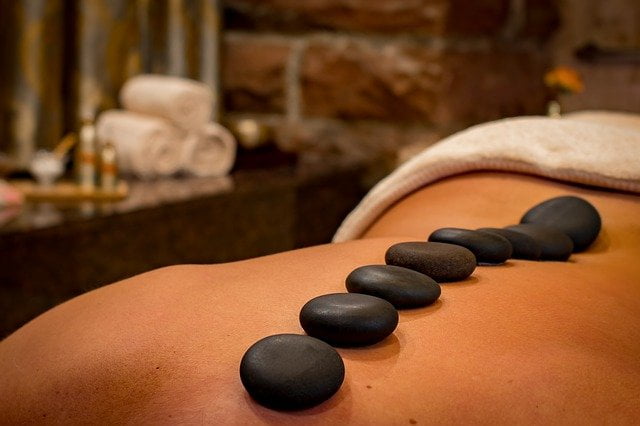 Detox is the first stage of any recovery programme, and the second is therapy. Counselling and therapy allow you to work through the issues that led to addiction in the first place.
Without getting to the root of your addiction, and unravelling all other issues it gave rise to, true recovery is not possible. You will be able to choose from a variety of therapies during our inpatient treatment programmes.
The most popular are:
Cognitive Behavioural Therapy (CBT) focuses on changing behaviours and learning positive coping skills
Dialectical Behaviour Therapy (DBT) helps people who have turned to drugs or alcohol due to a deficit in their ability to express their emotions and assists in creating healthy ways to overcome overwhelming emotional responses
The Matrix Model creates a structured framework for remaining sober that is research-based and includes educating people about all aspects of addiction and recovery to give them the best chance of staying sober
Motivational Enhancement Therapy helps the person find their internal motivation for remaining sober and uses that to power through the recovery process
Community Reinforcement is a physical reward-based programme that gives reinforcement rewards for positive behaviours and choices (e.g., abstaining for certain period results in a voucher to an event). This helps to create avoidance strategies that work
Family Behaviour Therapy: Many times, the whole family has been affected by one person's drug or alcohol addiction. Family therapy allows interpersonal relationships to heal and a strong support structure to be created to help with continued sobriety
What is Aftercare and How Do You Create an Aftercare Plan?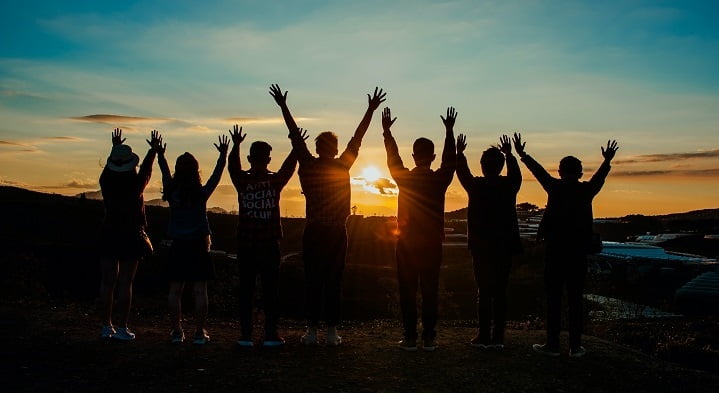 Aftercare plans are created at the very beginning of treatment before the programme starts, which leaves you with an end goal to work towards achieving. This is arguably the most vital aspect of recovery as it will help you cope in the real world outside of a facility and gives you control back within your home environment.
Here are a few basic aftercare plans that are often utilized for people to use when they complete their rehab Hampshire programme:
Continued use of facility therapy options in weekly sessions
Routine medical check-ups to monitor medication usage and necessary changes
If your home is not a safe or supportive environment then using a sober living house temporarily
Attending weekly 1:1 therapy sessions
Attending weekly 12-step group meetings and other community-based self-help support groups
Using a sponsor to enhance and broaden your support structure
Over fifty per cent of people relapse during the aftercare period because they lose their motivation or let their attendance to therapies and meetings lapse.
Take this part of your recovery seriously and use all the advantages and resources available in your community for the best chance at long-term sobriety.
We also offer our drug and alcohol rehab services in a variety of locations across the UK, including Bristol, Devon, Cornwall, Somerset, Dorset, Bath, Cheltenham, Gloucester and more!
Start your recovery journey today by calling our expert team on 0800 088 66 86