Alcohol & Drug Rehab Bournemouth
At Rehab Recovery we are here to help if you suffer from an addiction to drugs or alcohol in Bournemouth.
We offer detoxification, rehabilitation, counselling and aftercare services for people living in Bournemouth who are currently suffering from any possible form of addiction.
To access our high-quality support, contact us today on 0800 088 66 86.
Drug and alcohol statistics in Bournemouth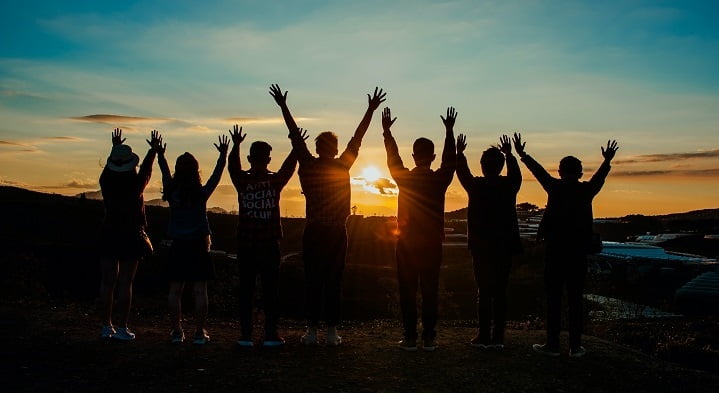 Statistics from the local council show that as of the end of 2019, 309 people in the Bournemouth area were in treatment for an alcohol dependency.
This is estimated to be only 15% of people with an alcohol addiction in the Bournemouth area (1).
During this time, 757 people were in treatment for opiate addiction, this is estimated to be around 40% of people with an opiate or crack cocaine addiction in Bournemouth (2).
With these figures in mind, it is obvious that there is a need for drug and alcohol rehab Bournemouth and more needs to be done to get more people into rehab.
Why should I attend drug and alcohol rehab Bournemouth?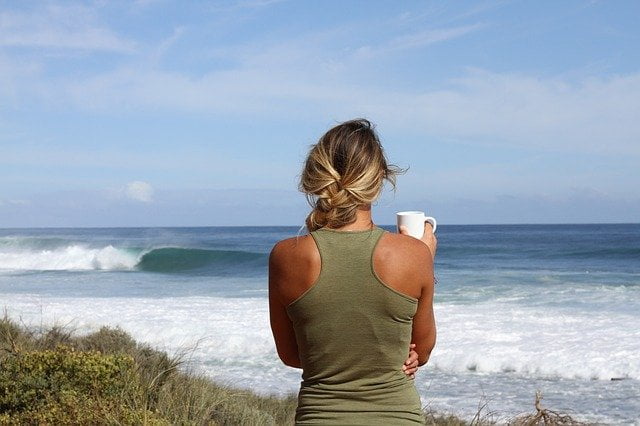 In many cases, an addiction to drugs or alcohol is part of a larger problem. Addiction tends to be a symptom of other often undiagnosed mental health conditions such as depression, bipolar disorder, or schizophrenia.
If you suffer from an underlying mental health condition it is much more difficult to get clean of harmful substances without treating the co-occurring issue.
When you attend drug and alcohol rehab in Bournemouth, your addiction will be treated, and any underlying mental health conditions will be diagnosed and treated at the same time. This will give you a greater chance of obtaining and maintaining sobriety.
In these facilities, addiction is not seen as a failure. Instead, addiction is treated as a disease of the brain. This is because addiction alters the chemistry of the brain
Using the disease model of addiction, rehab facilities focus on abstinence instead of moderation management because addiction is treated as an illness that a person continues to suffer from for life, even long after achieving sobriety.
When you abstain completely from drugs or alcohol, you are much less likely to relapse or binge.
To access our high-quality support, contact us today on 0800 088 66 86.
Private rehab vs council-funded rehab in Bournemouth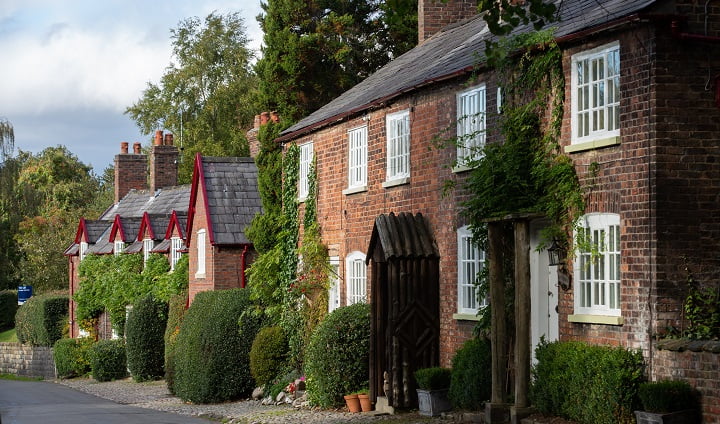 A lot of people mistakenly believe that private residential rehab is out of their price range before even exploring their options, and because of this, they go straight to the NHS for help.
While the NHS can provide some level of help and support, it is severely underfunded and doesn't have the resources that a private rehab has access to.
Private rehab facilities are more affordable than many people think, and most of them offer payment plans to make them more accessible to those who need them.
If you are considering drug and alcohol rehab Bournemouth, it is important to research both private and council-funded rehab facilities so that you are equipped with all the information to make the right decision.
The benefits of private rehab
You will be admitted immediately so your treatment can begin straight away
A comprehensive treatment plan that includes dual-diagnosis and treatment of co-occurring conditions
24/7 access to medical professionals
A safe, confidential, and comfortable environment
Specific treatments that are tailored to your needs
Learning how to spot and overcome your triggers
You will learn relapse prevention techniques
A dedicated aftercare program
High success rates
The downside to private rehab
Can be too costly for some people
Can require up to 30 days away from home
The benefits of council-funded rehab
It is free of charge
It is accessible to anyone
It is local
Confidential
There is usually no requirement to stay away from home
The downside to council-funded rehab
Long waiting times for admission mean that your addiction will likely be getting worse before your treatment begins
There is no dual-diagnosis or treatment of co-occurring mental health conditions
No immediate access to medical professionals
Lower success rates mean that you will be more at risk of relapsing
Can I overcome my addiction without attending rehab?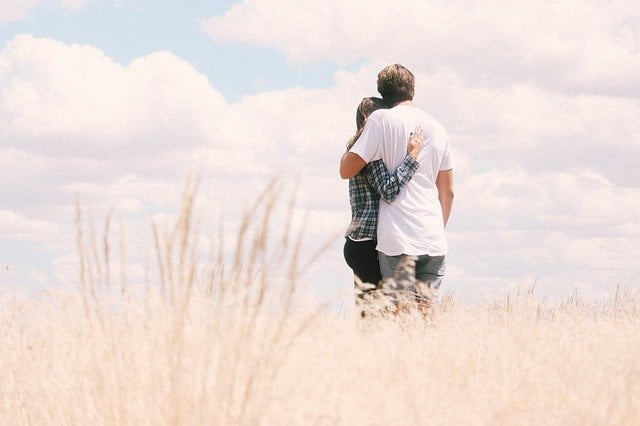 Due to the vast amount of information available today, finding the right rehab facility and treatment option can be overwhelming and stressful. For this reason, many people give up their search in favour of undergoing detox at home.
If your addiction is not too severe and does not require a medical detox, it is certainly possible to overcome addiction at home.
However, any sort of home detox should be met with extreme caution, and it is always a good idea to speak to a medical professional before going down this road.
You should not attempt to detox alone at home if you fall into any of the following categories:
You regularly drink more than 30 units of alcohol a day
You have previously been diagnosed with co-occurring mental health issues
You have issues with self-harm or suicidal thoughts
You have acted violently in the past while under the influence
You have several failed attempts at reaching sobriety
You have suffered from alcoholic seizures or delirium tremens in the past
You have been diagnosed with Wernicke's encephalopathy – a nutritional deficiency most commonly associated with alcohol dependency (3).
Similarly, if you are considered 'high-risk' according to the DSM-IV-TR criteria for substance abuse and substance dependence.
The DSM-IV-TR criteria for substance abuse is:
Having problems at work or school as a result of substance abuse, for example, poor attendance. This could also apply to issues at home such as child neglect.
Using the substance even when you know it is dangerous, for example, when driving or in charge of small children.
Legal issues related to your substance abuse.
Continuing to use the substance and ignoring the negative impact it is having on your life.
The DSM-IV-TR criteria for substance dependence is:
Building up a tolerance to the substance means that you need to take larger amounts more often to continue to feel the desired effect.
Frequently taking larger amounts of the substance than initially intended.
Have obvious withdrawal symptoms if you have not taken the substance for a while and need more of the substance in order to relieve these symptoms.
Continued failed attempts at giving up the substance.
Spending large amounts of time thinking about, obtaining, or taking the substance – this includes the time spent being unable to function as a result of the substance.
Decreased interest in activities or hobbies that take you away from the substance.
Continued use of the substance despite the negative effects it is having on your physical and mental health (4).
To access our high-quality support, contact us today on 0800 088 66 86.
What are some alternatives to attending rehab?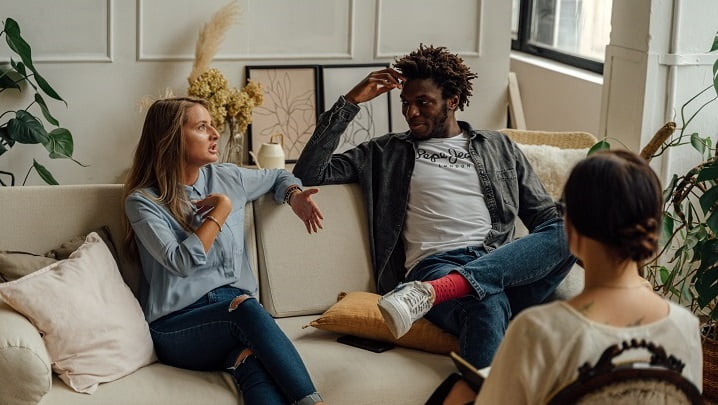 If you have spent some time researching privately funded and council-funded rehab options and don't feel that either is a good fit for you, there are other options available to choose from.
It is important to note, however, that if your addiction is severe or has lasted for a long time, it is recommended that you attend a rehab clinic to have the best chances of overcoming your addiction.
It is also imperative that you seek medical advice if you have chosen to opt for an alternative rehab option.
Some alternatives to rehab are:
Alcoholics Anonymous – weekly meetings where people with an alcohol dependency can talk openly and freely about their addiction in a safe and non-judgemental environment.
Alcoholics Anonymous Family Group Meetings – Meetings for friends and family of people struggling with addiction to discuss the difficulties of caring for someone with a dependency.
Narcotics Anonymous – works the same as Alcoholics Anonymous, for people with drug addiction.
SMART Recovery meetings – SMART stands for Self-Management and Recovery Training. These meetings help you to overcome urges and set certain goals to help keep your sobriety on track.
Outpatient treatment via a local Drug and Alcohol Team in Bournemouth – you will attend therapy and be prescribed any medicines required, but you will continue to live at home.
What is the admissions process for drug and alcohol rehab Bournemouth?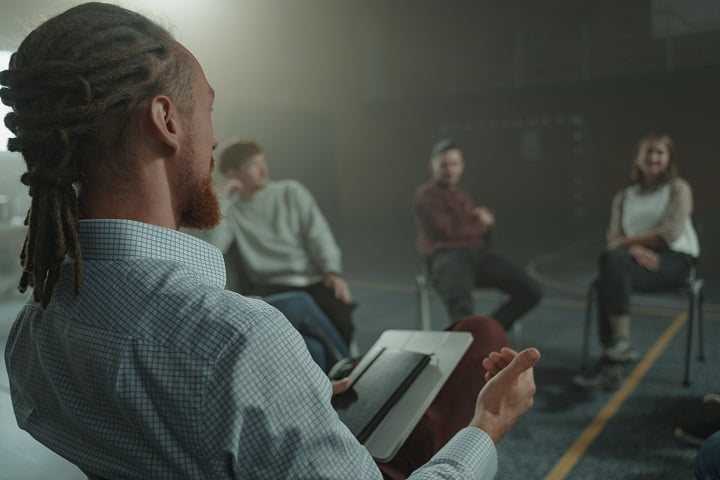 Before you can be referred to a rehab clinic for treatment, a drug and alcohol team will need to assess you to get a better understanding of the severity of your addiction and determine what level of treatment you will require. To do this, they use the six dimensions of the ASAM criteria.
The six dimensions of the ASAM criteria are:
Exploring your past and present experiences of substance use
Exploring your current and past physical health
Exploring your past and present mental health
Understanding your desire and readiness to change
Understanding your risk of relapse
Understanding your current living situation (5)
Alongside the ASAM criteria, experts will refer to the Diagnostic and Statistical Manual of Mental Disorders, Fifth Edition (DSM-5) to better understand your level of addiction. The DSM-5 has three levels – mild, moderate, and severe. It has four categories of symptoms.
The four categories of substance use disorder according to the DSM-5 are:
Impaired control
Social problems
Risky use
Physical dependence (6)
If your addiction is to alcohol, the drug and alcohol addiction team will use a questionnaire to determine the level of your alcohol addiction. This questionnaire is called AUDIT and comprises 10 questions and a scoring system.
An overall score of between 0 and 7 indicates low risk.

An overall score of between 8 and 15 indicates an increased risk.

A score of between 16 and 19 indicates a high risk of alcohol dependency.

A score of 20 or more means that it is likely that you have an alcohol dependence (7).

To access our high-quality support, contact us today on 0800 088 66 86.
What is a professional intervention, and do I need one?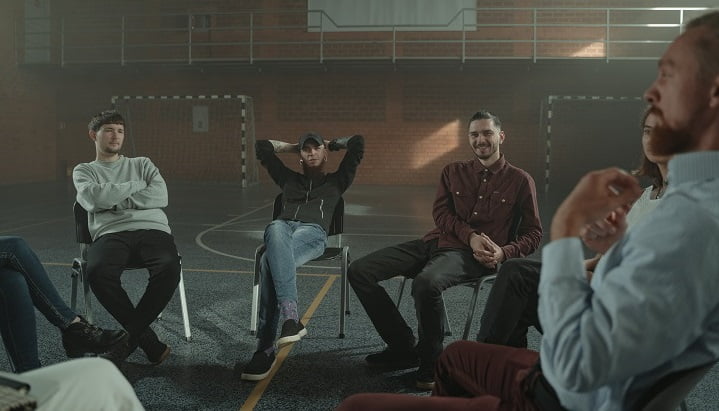 Professional interventions take a different approach to traditional interventions.
Traditional interventions usually involve several close friends and family members gathering together to confront the person struggling with a substance use disorder and trying to convince them to enter a rehab facility.
The CRAFT approach to interventions does not require a confrontation, instead, CRAFT teaches friends and family ways in which they may be inadvertently enabling the dependency, for example, making excuses for them if they are too hungover to attend work or school.
CRAFT stands for Community Reinforcement and Family Training, and it aims to reward positive behaviour and ignore negative behaviour. For example, if a person shows self-control and chooses not to drink, they will be praised.
A professional interventionist will be available for help and advice throughout the process and will also teach family members to spot when the time is right to bring up the idea of rehab.
People normally turn to professional interventionists when several traditional interventions have failed, however, if you are concerned about a loved one, you can contact a CRAFT interventionalist at any point.
How much does Rehab cost in Bournemouth?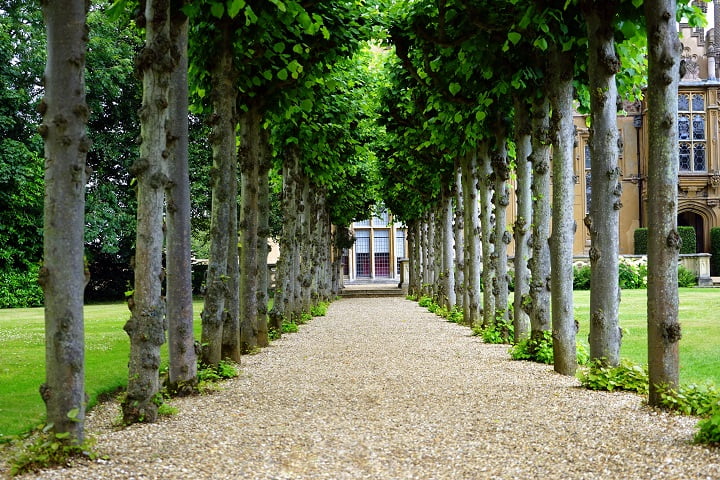 The price of drug and alcohol rehab Bournemouth will vary greatly depending on the level of your addiction and the substance you are addicted to. For example, if you are addicted to heroin or cocaine, you will need medical detox.
This often means that you will need to spend a longer time in rehab.
If you are staying in a privately funded rehab facility in Bournemouth for 28 days, you should expect to pay anywhere between £8000 and £12000 for a private room.
A 28 day stay in a shared room can cost around £6000.
A 10-day detox in a private room usually costs between £3000 and £6000, while sharing a room during the 10-day detox usually costs between £2000 and £4000.
A home detox reduces the price further, however, you should seek medical advice before opting for this option. Home detox can cost around £1500.
We can give you a better idea of what price you can expect to pay after we understand more about your addiction and your individual needs.
How to choose the right drug and alcohol rehab in Bournemouth?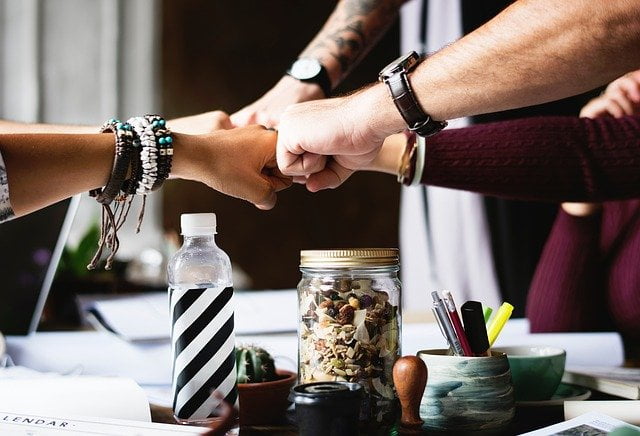 When you have decided that attending a rehab facility is the next step for you, you should make sure that the particular facility you attend is the right fit for you.
When deciding on which rehab facility to attend, there are several key points that need to be taken into consideration.
This is especially important because you are more likely to be successful at obtaining and maintaining sobriety if you have felt supported throughout your time in recovery.
Some things to take into consideration when deciding on a rehab facility are:
What is the track record of the facility? Often, rehab facilities with long track records are more successful.
How do you feel when you visit the facility? It is important that you feel comfortable in the surroundings, as well as around the staff.
Who works there? In order to provide you with the comprehensive treatment you require, the facility should be staffed with nurses, doctors, and therapists trained in treating addictions.
What is the success rate of the facility?
What do the reviews say?
Is it within your price range?
What treatments are on offer?
Most rehab facilities in Bournemouth use both talk therapies and alternative therapies in their approach to rehabilitation. Some facilities will lean more towards one or the other, while others will use an even combination.
It is important to know exactly what treatments are on offer so you can make an informed decision.
To access our high-quality support, contact us today on 0800 088 66 86.
What is a detox, and do I need one?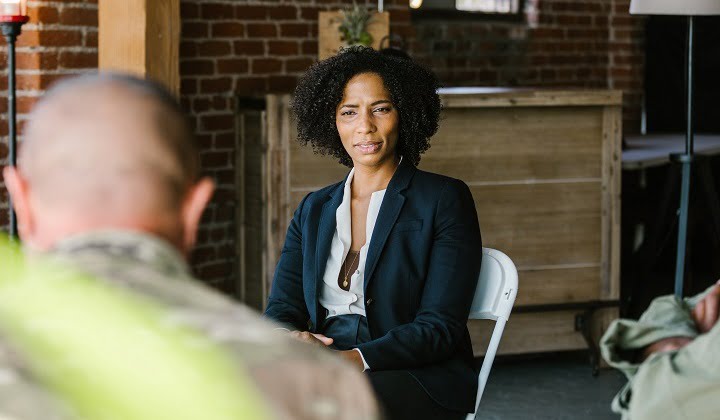 A detox is the process of eliminating a harmful substance from the body. When you enter a rehab facility, you will usually spend the first week detoxing before moving on to certain therapies to help tackle the psychological addiction.
When you have spent a long period of time-consuming large amounts of drugs or alcohol, the chemicals in your brain will change and you will become addicted to the substance. When you don't take the substance for a while, your brain will send signals that it needs the substance, and you won't feel well until you take it again.
Detoxing removes the substance from your body by either eliminating it completely or providing you with medication to replace it and to reduce the severity of withdrawal symptoms – reducing the amount over time until you are completely substance-free.
If your addiction causes physical dependence, such as heroin or alcohol, you will need to undergo a medical detox to overcome the withdrawal symptoms. This is because stopping these substances cold-turkey can be extremely dangerous and even life-threatening.
In the case of medical detox, you will be prescribed medication such as Librium to reduce the severity of withdrawal symptoms such as anxiety. Over time, as the substance begins to leave your body, your dosage of Librium can be reduced.
It is not recommended to go through detox alone at home if you require a medically assisted detox. This is because you may need medical attention and in a residential facility, you will have instant access to medical professionals.
How long does rehab last?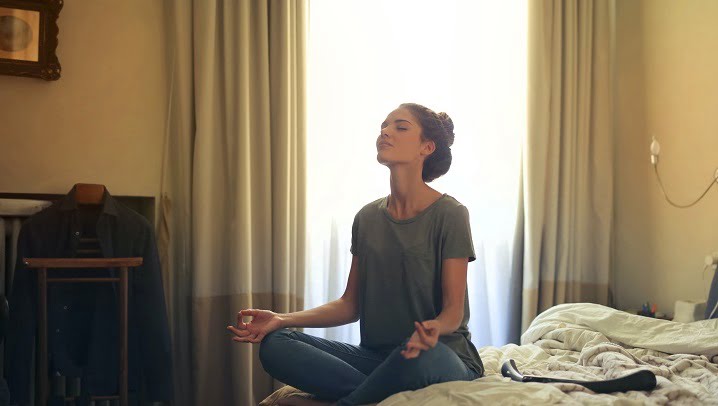 The length of time that you will need to spend in a rehab facility will depend on the severity of your addiction and the type of treatments you require.
For example, if you are addicted to a substance that causes a physical addiction such as alcohol or heroin, you will need to undergo a medically assisted detox which usually lasts between 7 and 10 days. After this, you will need to spend around 3 weeks attending therapy to tackle the psychological addiction.
In cases of physical addiction, 28 days is recommended.
If your addiction does not cause a physical addiction, it is possible to spend between 7 and 10 days in a rehab facility while you are detoxing and then go home.
However, a 28-day stay is recommended in most cases as it gives the staff in the facility enough time to diagnose and treat any co-occurring mental health issues, which can reduce the chances of relapse later on down the line.
To access our high-quality support, contact us today on 0800 088 66 86.
Rehab for cocaine in Bournemouth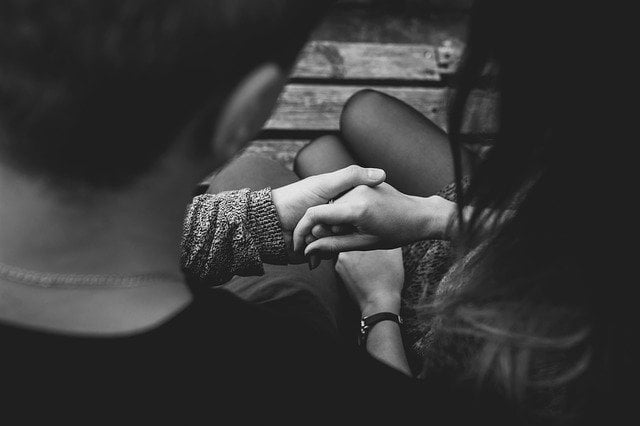 Cocaine is a dangerous and highly addictive drug that is commonly snorted or rubbed on the gums. It causes short bursts of energy in the user, often lasting for around 15 minutes.
Because the high is so short, users tend to take it more often, which causes the addiction.
In 2020, 777 deaths in England and Wales were a direct result of cocaine use (8).
If you are attending rehab for cocaine addiction, you will not require a medically assisted detox because it is not a physically addictive drug, however, you may experience some unpleasant withdrawal symptoms such as muscle aches, anxiety, and chronic fatigue.
Rehab for heroin in Bournemouth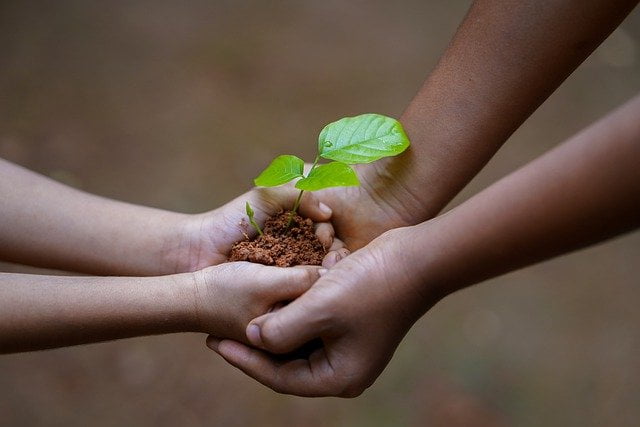 Heroin is an extremely dangerous and highly addictive drug. It is so addictive that even trying it one time can cause an addiction.
If you attend drug and alcohol rehab Bournemouth for heroin addiction, you will first need to undergo medical detox.
You will be prescribed an opioid such as methadone to ease withdrawal symptoms, and your dosage will be reduced over time.
Detoxing from heroin can be dangerous and can cause nausea, muscle spasms and depression.
Rehab for cannabis in Bournemouth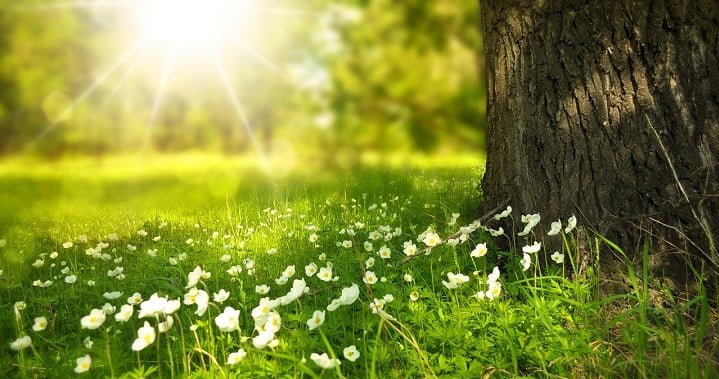 Cannabis is widely used to treat other health conditions such as joint pain, however, it is also widely abused and can be addictive.
Cannabis does not cause a physical addiction, meaning that you will not need to undergo a medical detox to overcome it.
You may experience some unpleasant withdrawal symptoms such as insomnia and stomach issues.
To access our high-quality support, contact us today on 0800 088 66 86.
What therapies are on offer in drug and alcohol rehab in Bournemouth?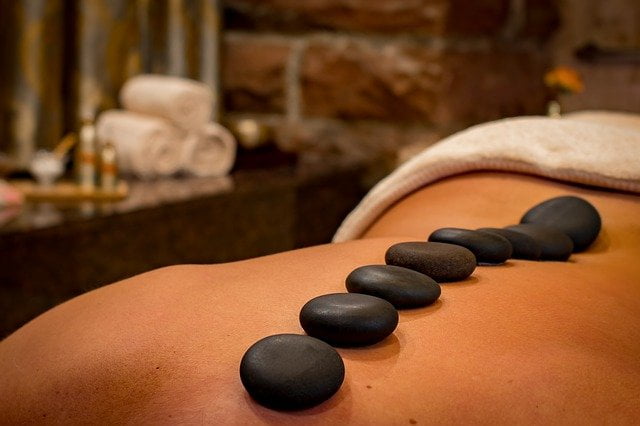 When you enter drug and alcohol rehab Bournemouth, the staff at your chosen facility will help you to overcome the physical addiction if there is one, and then focus on the psychological addiction.
You will attend therapy sessions and any co-occurring mental health issues will be diagnosed and treated.
Some facilities will be more holistic with a stronger focus on alternative therapies such as yoga and meditation, while others will lean more towards traditional treatments such as cognitive behavioural therapy.
Many facilities will use an equal measure of both holistic and traditional treatments.
It is important to have a full understanding of what treatments the facility offer before deciding on which rehab facility you want to stay in.
Some treatments you will likely encounter during your time in rehab are:
Cognitive Behavioural Therapy (CBT)
CBT teaches you that your negative thoughts have negative consequences and can help you to stop the cycle of negativity by introducing more positive thoughts. By approaching situations in a more positive manner, you will have more positive experiences.
Dialectical Behavioural Therapy (DBT)
Dialectical Behavioural Therapy is similar to CBT and commonly happens in group settings. It helps people manage and accept their difficult feelings and teaches them how to make positive changes.
Brief Interventions
A brief intervention is a one-to-one session that tackles a specific issue within the user's life. Session lengths vary because they continue until a solution to a particular problem is agreed upon.
Motivational Interviewing
Motivational interviewing works by encouraging the user to find something positive in their lives that is worth getting better for. People often leave these sessions feeling positive and motivated.
Holistic Therapies
Holistic therapies are becoming more common in rehabilitation facilities, mostly because of their calming effects on people with anxiety. Popular choices are meditation, yoga, art therapy or music therapy.
Group Therapy
Group therapy is a popular treatment both in and out of rehab facilities. It is a good place for people to talk about their thoughts and feelings in a safe and understanding environment where they will not be judged.
Individual Therapy
Individual therapy is an important part of addiction treatment as it is within these sessions that any co-occurring mental health issues are diagnosed. These conditions are then treated alongside the addiction to give the user a better chance at obtaining sobriety.
Co-dependency Treatment
Co-dependency therapists will help you determine whether or not you are in a co-dependent relationship and advise ways in which you can overcome the behaviours that cause it. People in co-dependent relationships often neglect themselves in favour of caring for the user.
Twelve-Step Facilitation Therapy
Twelve-step facilitation therapy helps a user find a twelve-step program within their local area. This is common as part of an aftercare program.
To access our high-quality support, contact us today on 0800 088 66 86.
Is relapse prevention part of the aftercare treatment?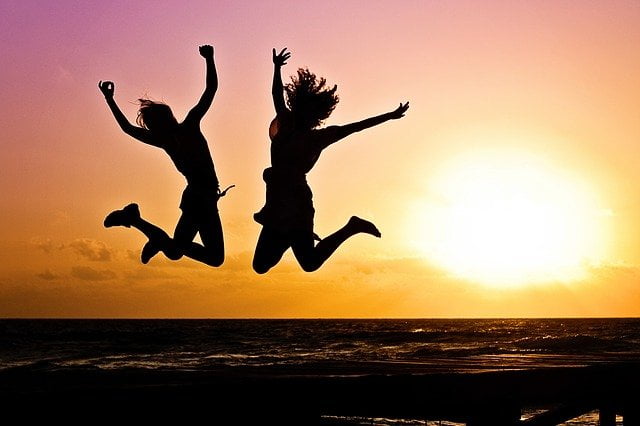 When you attend drug and alcohol rehab in Bournemouth, part of your treatment will be relapse prevention planning. Relapse prevention planning works better when it is taught as part of the rehabilitation process, instead of waiting until someone feels helpless.
Relapse prevention teaches users that the best way to prevent a relapse is to get into a routine of making good decisions. This way, good decisions become habits and people end up doing them second nature.
Some relapse prevention techniques taught in rehab are:
HALT
HALT stands for Hunger, Anger, Loneliness, Tired and you will be taught that it is important to avoid or control these emotions as much as possible as they are common triggers of relapse.
Self-care
You will be taught the importance of getting into a good eating and sleeping routine, as well as taking some time out each day to do things that bring you joy. This way you will feel less anxious and will be less likely to relapse.
Understanding your triggers
You will uncover your triggers while you are in therapy, and it is important to know them as you can actively avoid them after you have left rehab.
Mindfulness and meditation
Mindfulness and meditation help to introduce a sense of quiet and calm. During these sessions, you will be focused only on your breathing and can clear your mind of any stresses or anxieties.
Local support groups
You will be used to group therapy from your time in rehab, and your aftercare team will likely put you in touch with local support groups so you can continue this treatment after you have left rehab. Support groups can be good places to talk about your worries or anxieties.
People can attend support groups as often as they like and can even bring family members along with them.
The treatment we provide in Bournemouth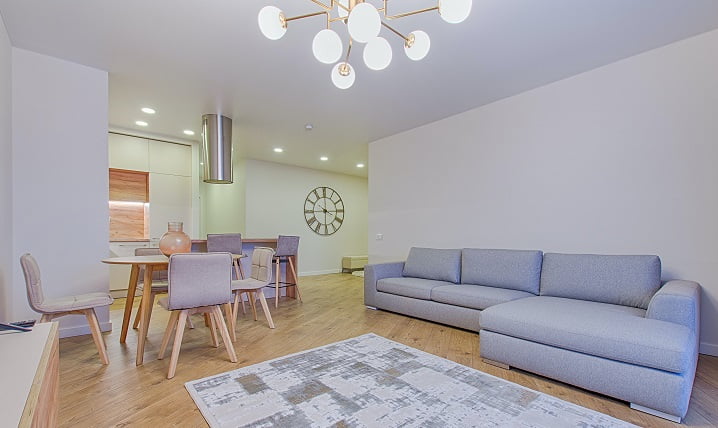 Rehab Recovery offers confidential help for addiction in Bournemouth. We're recognised throughout the United Kingdom for the quality of treatment we provide in the South East of England.
This support begins when you contact our admissions team all the way to extended aftercare and relapse prevention.
To access our high-quality support, contact us today on 0800 088 66 86.
A timeline of getting support in Bournemouth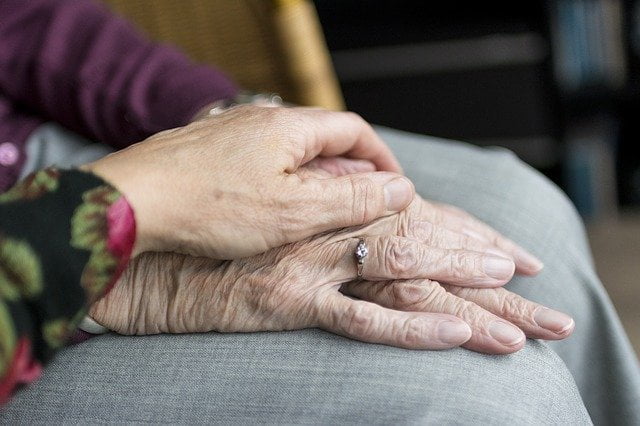 When you contact our admissions team in Bournemouth, we begin by assessing your situation and unique needs. This assessment is carried out using a standard questionnaire.
This questionnaire allows us to identify all relevant facts relating to your addiction.
This information allows us to recommend a course of treatment that best suits your specific needs.
If you are a friend or family member of addiction, our admissions team will also carry out this initial assessment but we appreciate the fact you may not have all of the information we require.
If this is the case, we may request you to contact the person you are representing directly so that we may conduct this assessment accurately and completely.
Admissions and your treatment programme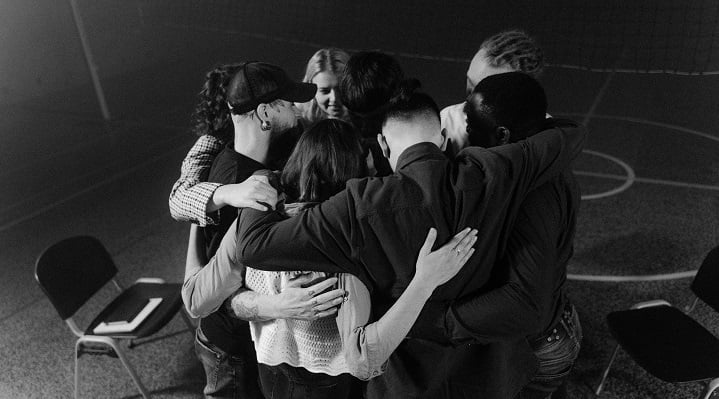 Once this initial assessment is completed, we may then look to recommend the best steps forward in terms of accessing a treatment programme in Bournemouth that's suitable and affordable.
Since we work closely with several treatment providers in Bournemouth, we are able to offer you or your loved one a course of treatment that meets your particular recovery goals without compromising on the quality of treatment on offer.
Our approach to cherry-picking the best possible treatment providers in Bournemouth ensures you or your loved one's chances of succeeding in recovery are maximised.
To access our high-quality support, contact us today on 0800 088 66 86.
Instant access to treatment in Bournemouth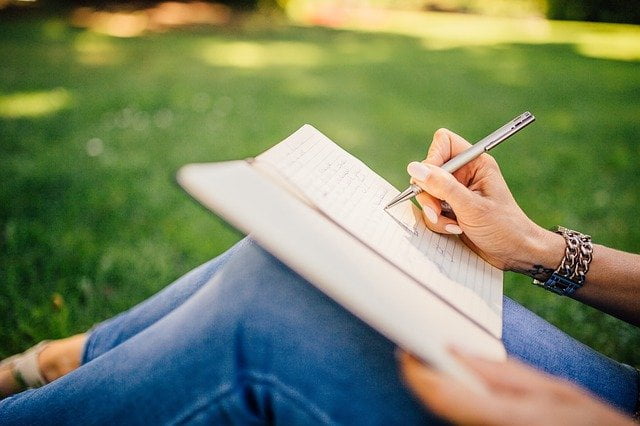 This service we offer in Bournemouth is 100% confidential. We do not require referrals from third parties such as your GP or medical insurance provider in order for you to gain access to treatment.
This means you are able to access our treatment without delay or without being subject to any form of 'waiting list.'
Our ability to provide instant access to addiction treatment in Bournemouth heavily contrasts with publicly funded sources of treatment that generally require you to submit to a 6-12 month waiting list before treatment becomes available.
What happens when your treatment begins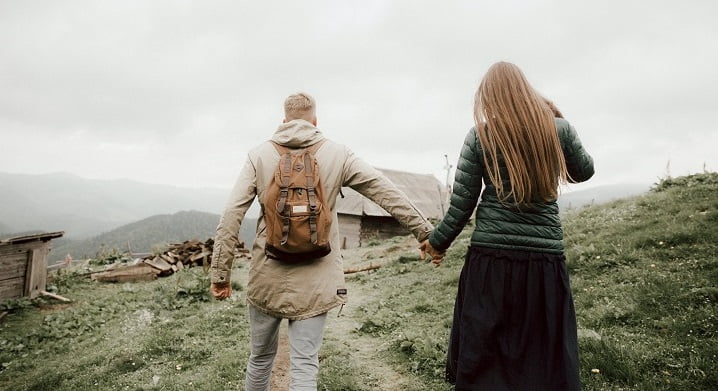 When you are admitted to one of our Bournemouth rehab clinics, you will join a highly structured programme of detoxification and therapy sessions.
Receiving your treatment on a residential basis means you are allowed to receive your treatment in a safe environment away from 'bad influences' that may otherwise jeopardise the success of your treatment.
Group and one-to-one therapy sessions form the heart of your addiction treatment in Bournemouth. Whilst detoxification treats the underlying physical aspect of addiction, therapy and counselling instead aim to treat the underlying psychological causes of addiction.
When you attend our addiction treatment in Bournemouth, you will take part in many therapy and counselling sessions to ensure these psychological causes of your addiction are sufficiently treated before you return home.
To access our high-quality support, contact us today on 0800 088 66 86.
Aftercare services in Bournemouth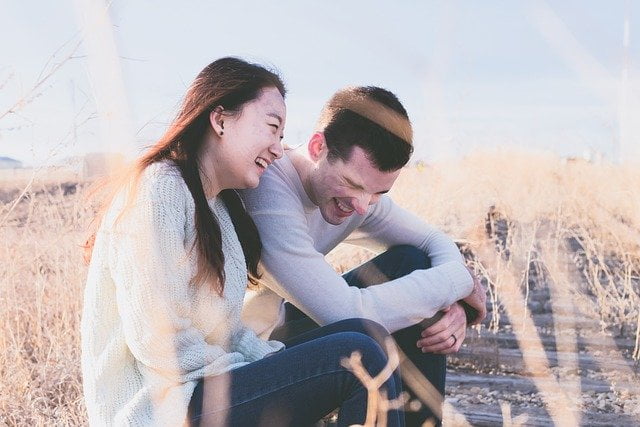 When your treatment programme concludes, a tailored aftercare plan is put in place. This plan helps you avoid relapse and remain in recovery when you return to independent living outside of our Bournemouth rehab clinic.
Getting help today
For more information, contact our admissions team today on 0800 088 66 86 or contact us through this website. This service is free and utterly confidential.
We also offer our rehab services across a variety of locations within the UK, such as Bristol, Devon, Somerset, Dorset, Cornwall, Bath and more!
References