Drug & Alcohol Rehab Truro
Addiction can stand between you and your dreams. If you are tired of satisfying an addiction that is destroying your life, make a life-changing decision NOW. Rehab Recovery helps you to access drug & alcohol rehabservices in  Truro.
We also have links with rehab services in many other parts of Britain.
We offer FREE advice when you call us. We have addiction experts on call 24/7 to answer calls from addicts who are ready to turn their lives around.
You could be addicted to drugs, alcohol, another other substance or even a behavioural addiction. We offer FREE advice on all kinds of addictions.
Many people think of Cornwall as a seaside county, with beautiful ocean views and a carefree lifestyle. They may be surprised to learn that the county town, Truro, is a cathedral city with not an ocean view insight.
There are estimated to be 1,300 children living in and around Truro that are affected by a family member's drug use. [1] This can have a hugely detrimental impact on their future life and outcomes and can make it more likely that they will develop an addiction themselves.
Additionally, it is thought that 84,000 people in Truro and the surrounding areas are classified as binge drinkers. [1] This puts an unnecessary strain on the city's hospitals and is thought to be one of the main contributing factors to developing alcohol addiction.
If you are concerned about your alcohol or drug use, it is recommended that you seek treatment at a drug and alcohol rehab Truro.
To discuss your options for drug and alcohol rehab in Truro, call us on 0800 088 66 86
Have you tried quitting drugs or alcohol in vain?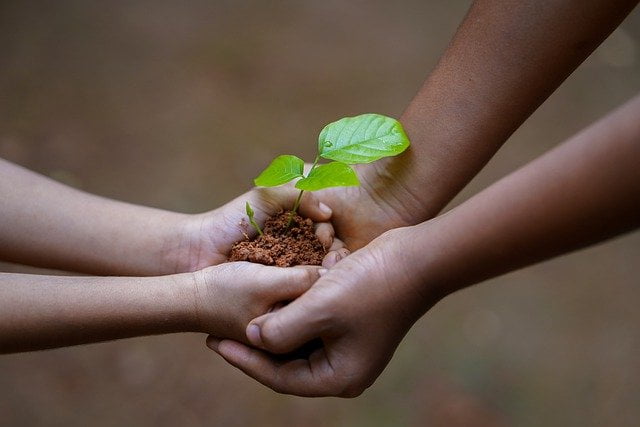 Addiction is a disease of the mind. If it was so easy to wake up one morning and quit, many addicts would have done it. However, it's a disease like any other.
Drugs are so addictive because they produce extremely pleasant sensations and other desirable effects.
This feeling is caused by the feel-good hormone dopamine. With time, your body develops tolerance to drugs and produces less dopamine.
To get the same high, addicts increase their drug use plunging into a never-ending destructive cycle.
Not anymore! Rehab Recovery was set up to help people who have tried to quit drug and alcohol use in vain. Addiction can cost you relationships, a job and even your dignity. If you have lost everything because of drugs, contact us today.
We have helped thousands just like you in Truro and beyond.We have forged good relationships with many private rehabs in the area, which is why we can offer you help immediately.
To learn more about the various services for addiction treatment in Truro, call us on 0800 088 66 86
Dual diagnosis in addiction treatment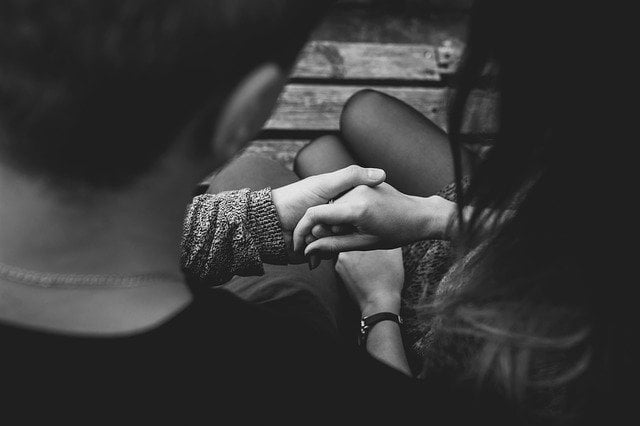 In many cases, addiction does not exist on its own. Instead, it can be a symptom of an underlying mental health condition which in turn may be aggravating the substance use disorder.
This is known as a dual diagnosis, and many people entering rehab are diagnosed with a co-occurring disorder as part of the admissions and assessment process. [2]
Having a dual diagnosis can make it more difficult to recover, as both conditions must be treated at the same time. There is no use in simply treating one without the other, and this is more likely to result in a relapse and/or a mental health crisis.
So which came first, the substance use disorder or the mental health condition?
It can be difficult to know, as one condition is not thought to directly cause the other. It has been proven that the two can interact, however, with certain substances aggravating the symptoms of mental health conditions and vice versa.
Drug and alcohol rehabs in Truro are trained and experienced in treating patients with a dual diagnosis, using evidence-based and scientifically-backed methods to diagnose and support those with this condition.
This can include mental health conditions such as:
To find out how a rehab in Truro will help to support your mental health whilst you're in addiction recovery, call us today on 0800 088 66 86
Benefits of an abstinence-based approach to addiction treatment in Truro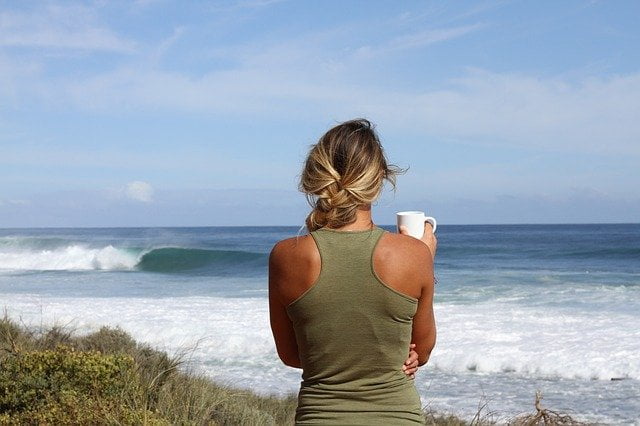 Experts have agreed that abstinence is always the safer and more effective route to addiction recovery.
The thought of never drinking alcohol or using drugs again may fill you with fear, but part of rehab in Truro involves coming to terms with this concept and finding the motivation to make this huge lifestyle change.
It is recommended to completely abstain from substances following addiction treatment, and this behaviour should be continued for the rest of your life. [3]
This is because addiction is classified as a disease that can cause physical changes to the brain and body, making it more likely that they will become addicted again if they continue to use substances.
You can read more about the disease of addiction here.
Some people practice moderation management in which they use substances within the perimeters of strict boundaries, but this has not been proven to be an effective recovery method.
Some of the benefits of following an abstinence-based recovery method are listed below:
You will have clear guidelines and boundaries to follow for years to come, making it easier for you to stick to your goals
You will be less likely to relapse, as you will not be regularly putting yourself in the way of temptation
You will be less likely to swap one addiction for another, which is common in addiction recovery
You will be much better placed to spot the tell-tale warning signs of relapse, as even one drink will be cause for concern
Your brain and body will have the chance to heal from the effects of substance use, rebalancing chemicals and become healthy again
Even if you don't believe you will be able to stick to an abstinence commitment, you'll be amazed at how quickly your mindset can beliefs can change after a few weeks of intensive counselling sessions at rehab in Truro.
To learn more about how abstinence can inform powerful and effective addiction treatment in Truro, call our expert team on 0800 088 66 86
Benefits of residential drug and alcohol rehab in Truro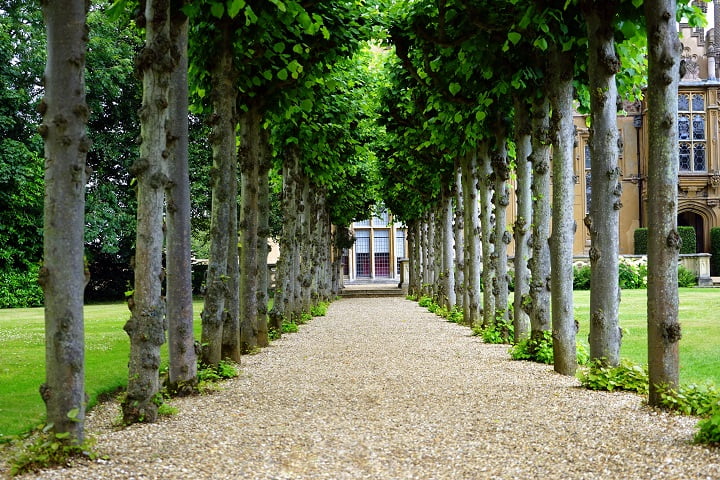 Professionally supported drug and alcohol rehab in Truro is one of the best ways to recover from addiction.
Leaving your old life behind and attending residential rehab in Truro is a huge step, particularly for people who have become rooted in their addictive behaviours and chaotic lifestyle.
It is a chance to recover in a new environment free from triggers and temptation, and surrounded by supportive and uplifting staff members who are focused on your health and recovery.
Below are some of the many benefits of attending residential rehab in Truro:
A more structured and disciplined environment can help patients break free from self-destructive behaviours and negative mindsets.
Patients are encouraged to take part in various activities and hobbies, which can be continued even after the treatment has ended.
Removing the patient from their current living environment can help them to have a fresh start away from negative influences.
Access to round-the-clock medical monitoring by professionals.
Access to necessary medications and withdrawal methods.
A wide range of therapy treatments and counselling methods.
Treatment programmes are focused on health, well-being and creating a balanced lifestyle.
Access to a complimentary twelve-month aftercare programme to help prevent relapse.
If you're looking for the chance to enter a residential rehab in Truro and turn your life around, call us today on 0800 088 66 86
The differences between private rehab and council-funded rehab in Truro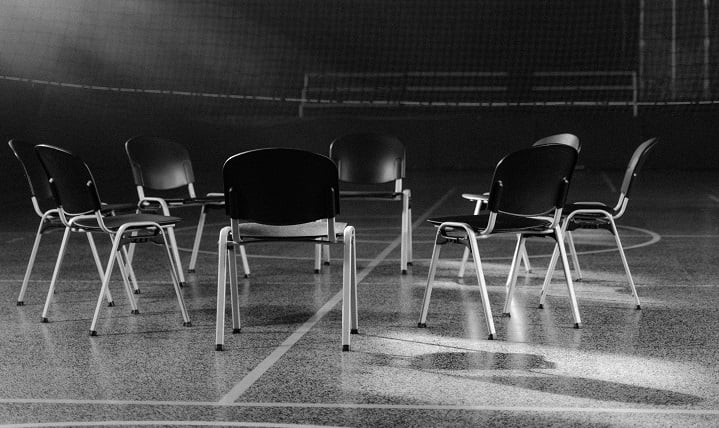 When researching drug and alcohol rehab options in Truro, you may come across both private and council-funded rehab clinics.
Both types of residential rehabs have their positives and drawbacks, so it's important to gain a greater understanding of your options to make an informed decision based on your needs.
The length of the admissions process is a key difference between private and council-funded rehab.
While patients at a private rehab clinic are often admitted extremely quickly, the council-funded rehab admissions process is usually lengthy and drawn-out. Some people end up waiting for months to begin treatment, and their addiction may escalate during this time.
The cost of treatment is also a deciding factor for patients who are choosing between private and council-funded drug and alcohol rehab Truro, as private rehab can become fairly expensive depending on the length of your stay.
Council-funded rehab is free or available at a reduced price for those who fit the criteria, while private rehab can cost between £2,000 and £12,000.
Finally, the type of therapy treatments available at each respective centre should also play a role in your decision. If you are interested in a specific type of therapy, you may need to attend a private rehab centre with the resources and experience required to provide this service.
Council-funded rehab clinics usually offer a range of the most well-known therapy treatments such as group counselling and cognitive behavioural therapy, while private rehab clinics may also include alternative and holistic treatments.
Addiction is not considered a 'choice' or 'moral failing' on behalf of the addiction sufferer – rehab is always about treating the disease of addiction.
For guidance choosing between private and public drug and alcohol rehab in Truro, call our team today on 0800 088 66 86
Who is residential rehab in Truro suitable for?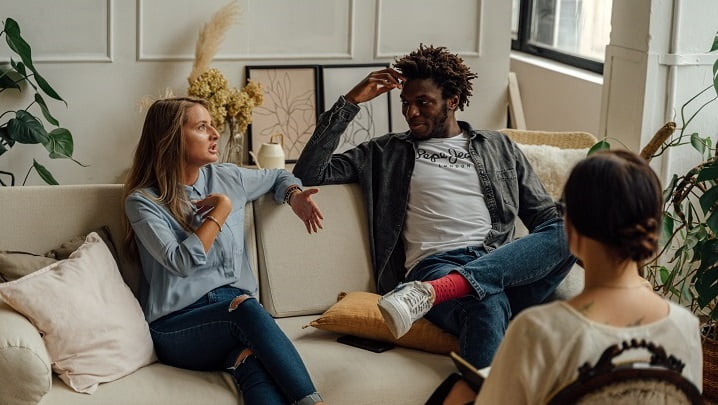 To have the best chance of achieving long-term recovery, it's important to start with the basics. The first step is deciding to attend treatment, and the next is understanding which form of addiction treatment would best suit your needs.
No matter how mild or severe your addiction is, you are very likely to benefit from a stay at a residential drug and alcohol rehab in Truro.
While the alternatives to this form of treatment are listed in more detail below, such as outpatient programmes and home detoxes, certain people may be restricted to inpatient rehab in Truro due to potential safety concerns.
This may include:
People who are drinking 25+ units of alcohol a day regularly, or who are dependent on an extremely addictive and dangerous substance such as heroin.
People who have a dual diagnosis that may affect their ability to recover safely.
People with a physical health condition that may affect their ability to recover safely.
People who are living with Wernicke's encephalopathy.
People who have a history of self-harm or suicidal thoughts during the withdrawal process.
People who have relapsed more than once in the past.
People who become physically or verbally aggressive during the withdrawal process.
People who suffer from severe withdrawal symptoms which could put their safety at risk.
People who have a severe drug or alcohol addiction as diagnosed by the DSM-5 criteria.
As the risk of experiencing severe withdrawal symptoms, relapsing or causing harm to yourself or others is greater in people who meet one or more of the above criteria, it is recommended that you consider recovering at a residential rehab clinic in Truro.
To your suitability for rehab in Truro, call us today on 0800 088 66 86.
Alternatives to residential drug and alcohol rehab in Truro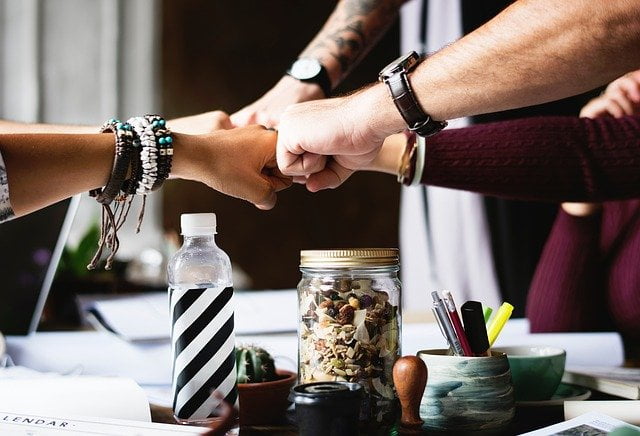 We understand if attending residential rehab in Truro is not a possibility for you at this time. This form of treatment involves a huge upheaval as well as extra costs if you choose to attend a private rehab clinic.
The residents of Truro can benefit from a range of alternative methods to addiction recovery which are available across the city.
Many of the below methods are free and accessible to anyone, with online options available in many cases.
Local support groups and 12-Step programmes such as Alcoholics Anonymous (AA) and Narcotics Anonymous (NA) can help you to find a community of people in Truro who are all working towards similar goals and providing support and guidance to each other. [4] These often focus on the concept of a higher power.
Private or NHS-funded counselling will allow you to tackle any deep-rooted issues that may be contributing to your addiction, as well as learn new ways of dealing with stress and address any trauma or past experiences head-on.
Outpatient programmes are available for people who would prefer to attend rehab in Truro on a part-time basis, often due to financial constraints or ongoing responsibilities that prevent them from being away from home.
These programmes include detox, counselling and relapse prevention without the requirement to stay away from home.
Home detox is suitable for people with mild to moderate substance use disorders, and only those who have been thoroughly assessed beforehand.
You may be prescribed Librium to help alleviate any potential withdrawal symptoms and will keep in frequent contact with medical professionals throughout the process.
SMART Recovery meetings help to empower addiction sufferers to take the necessary steps to turn their lives around.
This programme focuses on developing and working towards sobriety goals and building a fulfilling and productive lifestyle that does not include substance use. [5]
Many SMART Recovery meetings are conducted in person, but there are also a wide selection held remotely.
Family members of affected people can also find support through Al-Anon meetings, where they can connect with other people who have lost loved ones to addiction and develop strategies and techniques to look after their own health while assisting their loved ones in receiving help.
To discuss your many options for addiction treatment in Truro, call us on 0800 088 66 86
The Six Dimensions of the ASAM Criteria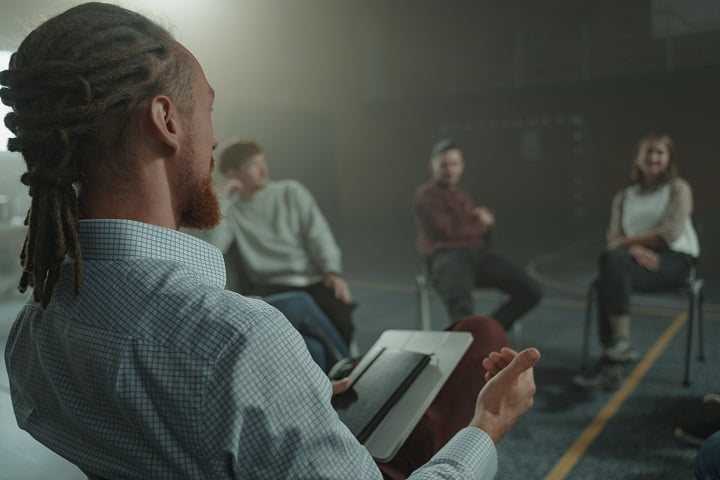 When a new patient enters a rehab clinic in Truro, they do not simply receive a general treatment plan.
Instead, every area of their life is thoroughly assessed and examined, allowing medical staff to create a completely personalised treatment plan that takes into account the various factors that make each person unique.
The Six Dimensions of the ASAM (American Society of Addiction Medicine) Criteria are used to take a rounded, objective look at a patient's life. They examine factors such as physical and mental health conditions, living environment and the likelihood of developing severe withdrawal symptoms.
These Six Dimensions are listed below:
Biomedical Conditions and Complications
Emotional, Behavioral or Cognitive Conditions and Complications
Readiness to Change
Relapse, Continued Use or Continued Problem Potential
Recovery and Living Environment
Your medical team at rehab will base many of their assessment questions on the above criteria, so it is important to be as honest and transparent as possible when giving your answers.
To learn more about diagnosing and assessing addiction in order to inform addiction treatment in Truro, call us on 0800 088 66 86
The Alcohol Use Disorders Identification Test (AUDIT)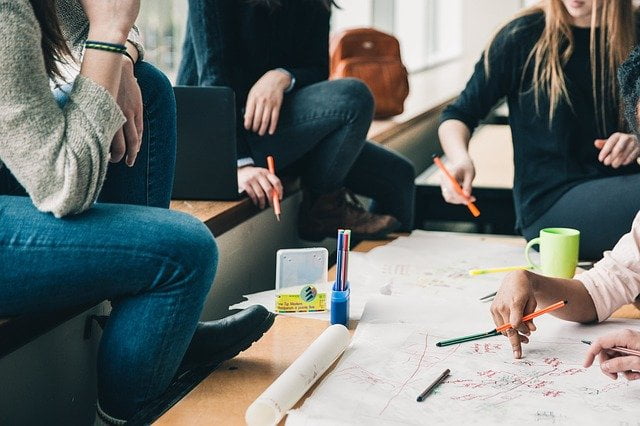 The Alcohol Use Disorders Identification Test (AUDIT) is a series of ten questions commonly used in healthcare settings. It can help to identify a low, increasing and high risk of developing alcohol dependence.
If you have been referred to a rehab clinic your doctor likely used the AUDIT to identify the key signs of hazardous drinking in your behaviour.
Depending on your answers to the below questions, you may be offered ongoing support and treatment for your alcohol use disorder or carefully monitored overtime to ensure your situation improves.
The AUDIT screening questions are listed below.
Questions about your alcohol intake:
How often do you have a drink containing alcohol?
How many units of alcohol do you drink on a typical day when you are drinking?
How often have you had 6 or more units if female or 8 or more if male, on a single occasion in the last year?
Questions about your alcohol dependency:
How often during the last year have you found that you were not able to stop drinking once you had started?
How often during the last year have you failed to do what was normally expected from you because of your drinking?
How often during the last year have you needed an alcoholic drink in the morning to get yourself going after a heavy drinking session?
Questions about the consequences of your alcohol consumption:
How often during the last year have you had a feeling of guilt or remorse after drinking?
How often during the last year have you been unable to remember what happened the night before because you had been drinking?
Have you or somebody else been injured as a result of your drinking?
Has a relative or friend, doctor or other health worker been concerned about your drinking or suggested that you cut down?
If any of these questions have resonated with you and make you wan to pursue alcohol addiction treatment in Truro, call us on 0800 088 66 86
The DSM-5 Three Levels of Severity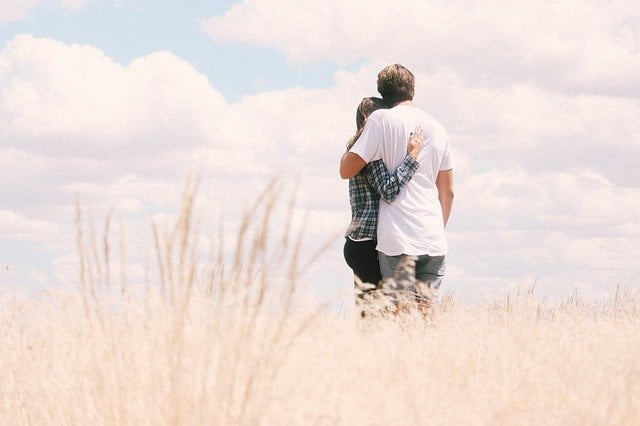 Another way for your rehab medical team to assess your substance use disorder is by referring to the Diagnostic and Statistical Manual of Mental Disorders (DSM-5) which contains a list of 11 specific criteria relating to addiction.
This method can help to determine whether you are suffering from an addiction and also classify your substance use disorder into mild, moderate and severe categories depending on how many of the below criteria you meet.
The 11 criteria for substance use disorders include the following:
Using the substance in hazardous ways
Experiencing relationship problems due to substance use
Failing to meet other responsibilities due to substance use
Experiencing withdrawal symptoms when you stop using the substance
Building up a tolerance to the substance over time
Using larger amounts of the substance than you are supposed to
Repeatedly attempting to reduce or stop your substance use with little or no success
Spending a large amount of your time using substances
Experiencing physical or mental health problems due to substance use
Choosing to use substances instead of other hobbies and activities
Experiencing cravings for the substance when you are not using it
If you meet 0-1 of the criteria, you are not likely to be diagnosed with a substance use disorder. 2-3 is classified as a mild addiction, 4-5 is a moderate addiction and 6 or more will likely result in you being diagnosed with a severe substance use disorder.
You can also research the CAGE Questionnaire as well for further indication that you may have an addiction to alcohol.
To discuss your options for drug and alcohol rehab in Truro, call us on 0800 088 66 86
Intervention for addiction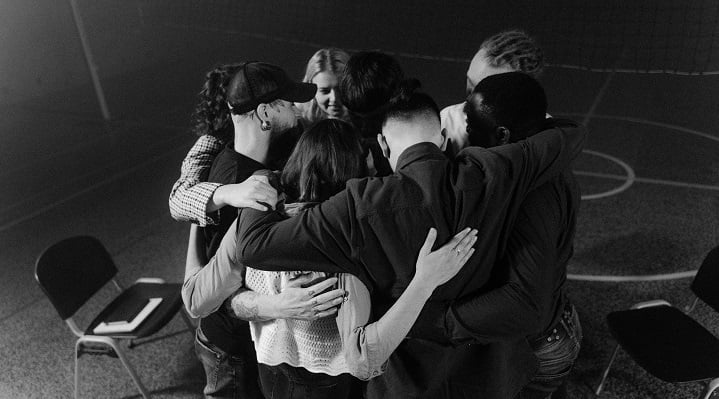 An intervention is a planned and prepared meeting between the affected person and their concerned loved ones, ideally managed by a counsellor or a professional interventionist.
The meeting will take place in a neutral location during a time in which the person is not under the influence of drugs or alcohol so that they can understand what is happening and have the chance to take it all in.
Each person will have the opportunity to read a prepared statement to the affected person, calmly and clearly explaining how their behaviour has affected them. They should not shout or become angry – instead, they must focus on remaining calm and collected.
The group will then ask the affected person to seek help for their addiction, and offer their support and service throughout the process. If the request is denied, the group may state a list of consequences that will occur if treatment is not sought.
An intervention can be the push that some people need to acknowledge the extent of their addiction and begin seeking the addiction treatment in Truro that they need. However, others may see it as a personal attack and begin to pull further away from their family and friends.
Community Reinforcement and Family Training (CRAFT) is a gentle intervention technique that is primarily focused on the family members of the affected person. It teaches them how to avoid enabling the affected person and instead reward them for positive behaviours, such as staying sober.
This technique acknowledges how difficult it can be to live with an addicted person and focuses on improving the physical and mental health of family members so that in turn they can provide the most effective help to their loved ones.
For advice and guidance on conducting interventions to help convince a loved one to seek addiction treatment in Truro, call our team on 0800 088 66 86
How much does rehab in Truro cost?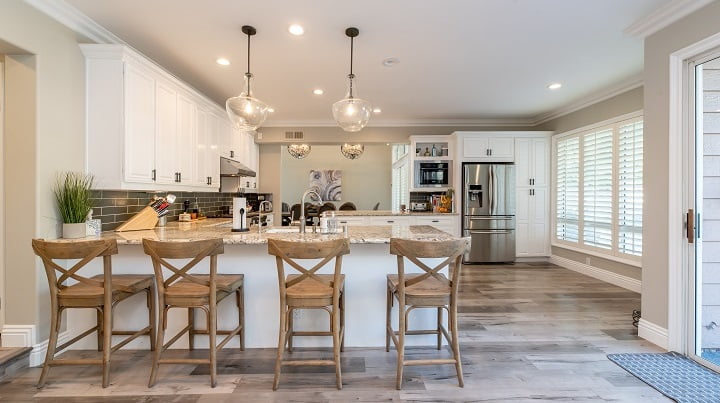 You may be surprised at how accessible residential rehab is in Truro, particularly if you opt for council-funded rehab or a private clinic with flexible programmes and payment plans.
You can expect to pay between £2,000 to £6,000 for a 10-day detox programme, with shared accommodation placing you at the lower end of the pricing scale. The costs will be higher if you choose a private room.
A 30-day programme that includes a full detox, counselling, medications and aftercare will cost around £6,000 for a shared room and between £8,000 to £12,000 for a single room.
Some clinics will be more expensive than others due to the availability of specific amenities and therapy treatments. For example, rehab clinics that offer equine therapy may charge a higher fee than a clinic that does not offer this service.
Home detox is the most affordable option, although you will not attend the rehab clinic in person. This service costs roughly £1,500 and involves going through the withdrawal process at home with the support of an online or telephone medical consultant.
If residential rehab in Truro doesn't work with your budget, you also have the option to choose council-funded rehab although this will require a referral from your doctor or a local drug and alcohol support team.
For a more accurate estimation of how much your time at rehab in Truro will cost, call us today on 0800 088 66 86
How long does rehab last in Truro?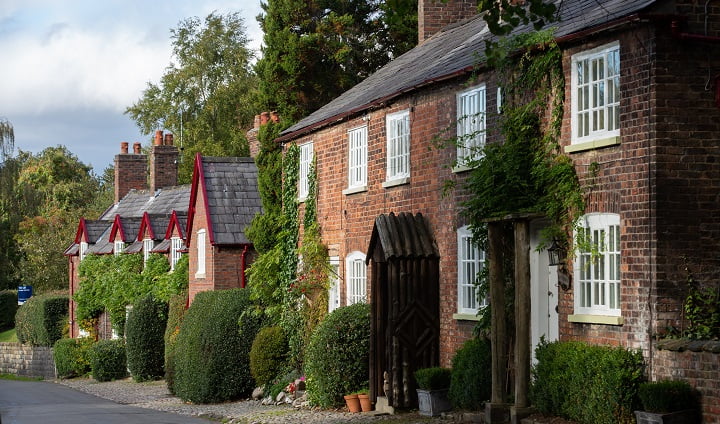 Depending on the type of addiction treatment you choose, drug and alcohol rehab Truro can last for a minimum of seven days and all the way up to three months.
As a general rule, people with more severe addictions and co-occurring disorders tend to spend a larger amount of time in a residential rehab setting. If your addiction is mild, you may only need to attend rehab in Truro to undergo a medically-supervised detox.
You will likely be able to choose between a 30, 60 or 90-day treatment programme which will be tailored to your individual needs. Your medical team will advise you on the recommended length of time that you should remain in treatment, taking your budget and lifestyle into account.
Some people opt for a 7-10 day detox programme, which allows you to safely detox from drugs and alcohol in a medical environment. It is recommended that you attend for longer than the minimum, however, so that you can benefit from counselling and other addiction treatments.
If you are addicted to a substance that causes both a physical and psychological dependency, you may require a longer stay than someone who is addicted to a merely psychological substance as you will need to go through the detox process as well as at least three weeks of intensive counselling.
To find out how long your stay at rehab in Truro might take, give our team a call today on 0800 088 66 86
Choosing the right rehab in Truro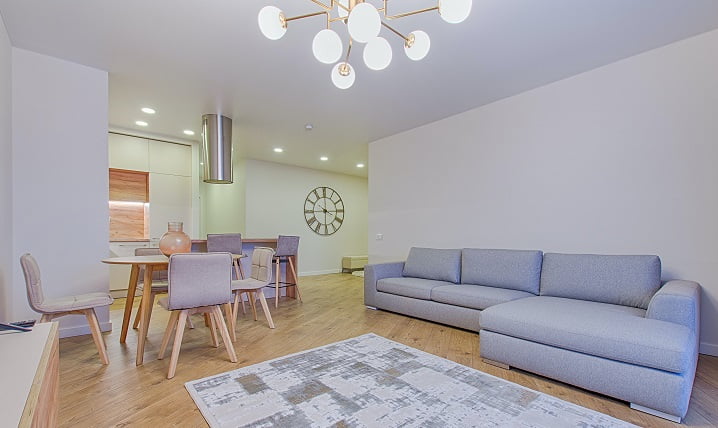 Truro is home to so many drug and alcohol rehabs that it can be difficult to know which one you should attend.
Here at Rehab Recovery, we know exactly what to look for in a rehab clinic, so we've put together a list of tips that can help to make the process of finding treatment much less overwhelming.
You may have spotted a series of glowing reviews on the company website, but make sure to dig a little deeper and read a wide range of reviews from other sources.
If the rehab clinic has been running for at least a decade or two, it is more likely to have the experience and knowledge required to provide effective care.
The staff at your chosen clinic should be experienced and qualified, so don't be afraid to ask for their credentials as part of your research.
Don't attend a rehab that you cannot afford – ensure that they offer a payment plan or flexible programmes if you are concerned about the cost of treatment.
Look into the success rate of your chosen clinic and make sure the majority of their clients are happy with the service provided.
If you follow the above tips when searching for a drug and alcohol rehab in Truro, you are much more likely to find a clinic that works for you.
To discuss your drug and alcohol rehab options with one of our team, call us on 0800 088 66 86.
The process of detox and withdrawal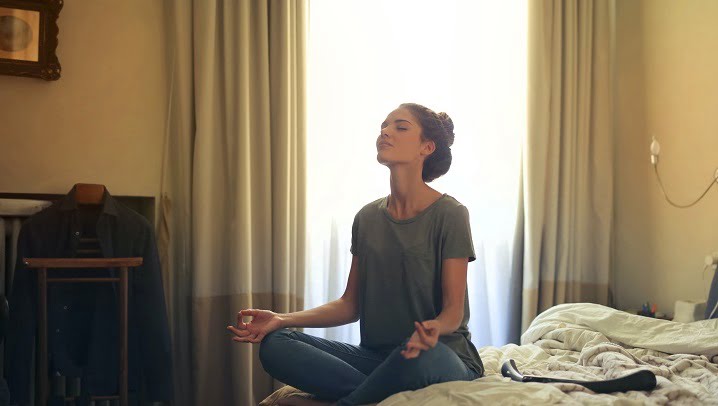 When you enter a rehab in Truro to recover from a drug and alcohol addiction, you will need to undergo a detox if you are dependent on a physically addictive substance.
It is not possible to psychologically recover from an addiction without treating the physical aspect, so detox is an effective way to rid the body of all addictive substances.
It is possible to detox 'cold turkey' from a small number of substances, but most of them require a more drawn-out process involving slowly taking smaller amounts over 7-10 days until the dosage has reduced to zero.
This method can help to alleviate many of the more unpleasant withdrawal symptoms that occur as your body attempts to rebalance during the process, but if your addiction is moderate to severe then you are still likely to experience some withdrawal symptoms.
These may include:
Uncontrollable shaking and tremors
Nausea, with or without vomiting
Hallucinations
Confusion
Restlessness and agitation
Aggressiveness
Seizures
Anxiety and depression
Most of these symptoms are mild and will pass fairly quickly, but some can be dangerous and result in severe illness or even death. This is why it is never recommended to detox from any addictive substance without medical supervision.
Detoxing at a rehab clinic includes many benefits including high-quality care and support along with prescribed medications such as Librium, which can help to reduce feelings of anxiety and prevent seizures.
Librium will often be prescribed for 7-10 days before the patient begins a three-week course of intensive counselling.
To learn more about the rehab process in Truro, call our team today on 0800 088 66 86.
Cocaine Rehab in Truro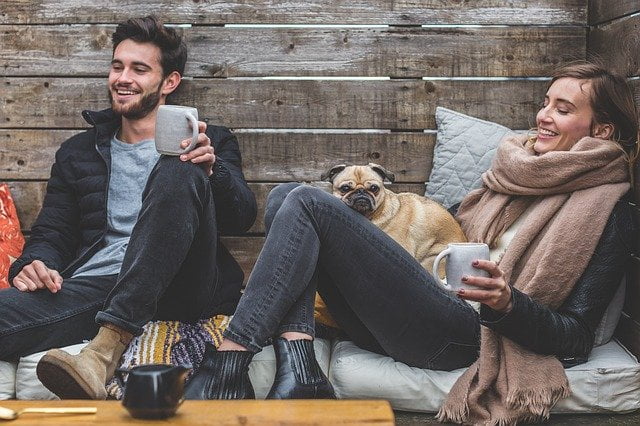 It's common for people to use cocaine for a quick energy and confidence boost, without realising that this substance is extremely psychologically addictive.
Commonly sold as a white powder and snorted through the nose, cocaine encourages the brain to release excess serotonin resulting in a euphoric and energised state.
Over time, however, the brain may become unable to produce serotonin without the help of cocaine, resulting in a severe psychological addiction.
There is no need for a physical detox, as the body cannot become physically addicted to this substance, but the cravings and urges to use cocaine can be extremely difficult to deal with during recovery.
Cocaine rehab focuses on counselling and therapy techniques designed to help the brain's chemistry rebalance. This may involve methods such as cognitive behavioural therapy as well as medication, and patients will need to commit to abstaining from cocaine for the rest of their lives.
Beat your cocaine addiction at a drug and alcohol rehab in Truro – call us today on 0800 088 66 86
Heroin Rehab in Truro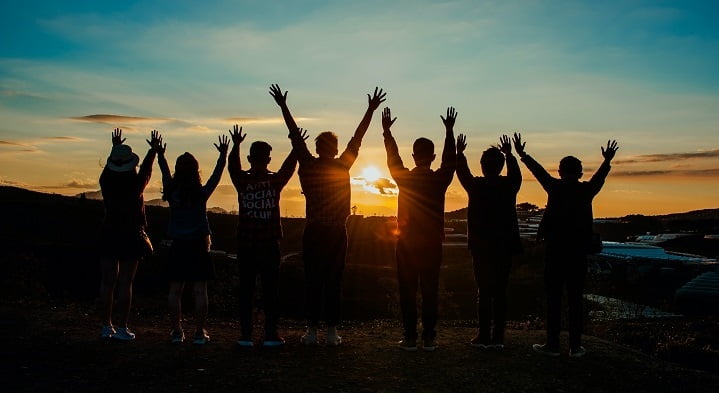 You may be aware of the opioid crisis in America, but the effects of heroin are also being felt across the United Kingdom.
One of the most addictive substances in the world, heroin is commonly injected or smoked and causes feelings of extreme euphoria and pleasure. It is both physically and psychologically addictive and is responsible for the deaths of thousands of people each year.
Heroin rehab can be an intense process, beginning with a complete detox from this substance. During this process you are likely to experience intense cravings for heroin along with other symptoms such as nausea, shaking, sweating and vomiting.
It is possible to switch to another substance to help this process pass more smoothly, and many people begin using medically-prescribed methadone in place of heroin. While still addictive, methadone is less likely to cause death, particularly when prescribed by medical professionals.
Once the detox process is complete you will move on to counselling and therapy which will last for at least three weeks.
This will teach you how to find pleasure and fulfilment in activities outside of heroin use as well as develop effective stress-management techniques and build a healthy and balanced lifestyle.
Beat your heroin addiction at a drug and alcohol rehab in Truro – call us today on 0800 088 66 86
Rehab for cannabis in Truro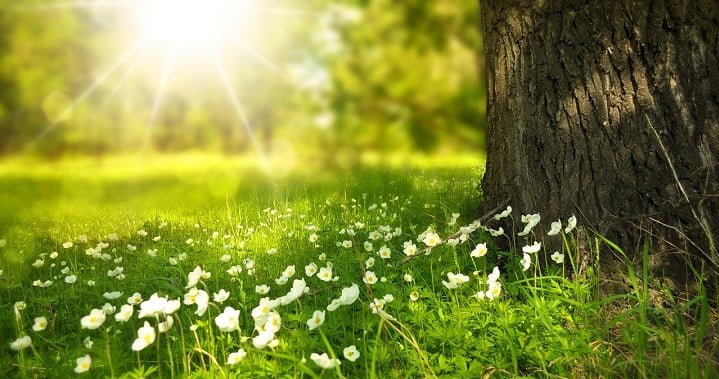 Despite many people attempting to portray cannabis as a harmless drug that is safe to use for recreational purposes, medical experts are aware of the addictive properties of this substance.
Commonly smoked, vaped or consumed in edible form, cannabis can make users feel relaxed and sleepy. However, it can also increase feelings of anxiety and paranoia.
Even if your past experiences with cannabis have been positive, it is possible that you could one day experience a 'bad trip' that may result in increased feelings of anxiety and even depression.
Just like cocaine, cannabis is not physically addictive but can cause extreme cravings and urges to use this substance during the recovery process.
Intensive counselling can be an effective method to combat this, with patients learning healthy distraction techniques and ways to manage potential triggers. This may involve cognitive behavioural therapy, motivational interviewing or acceptance and commitment therapy as well as refraining from cannabis use.
Beat your cannabis addiction at a drug and alcohol rehab in Truro – call us today on 0800 088 66 86
Other addictions and conditions treated at rehab include:
Buprenorphine
Coping Mechanisms
Crack Cocaine Addiction
Types of addiction therapies at rehab in Truro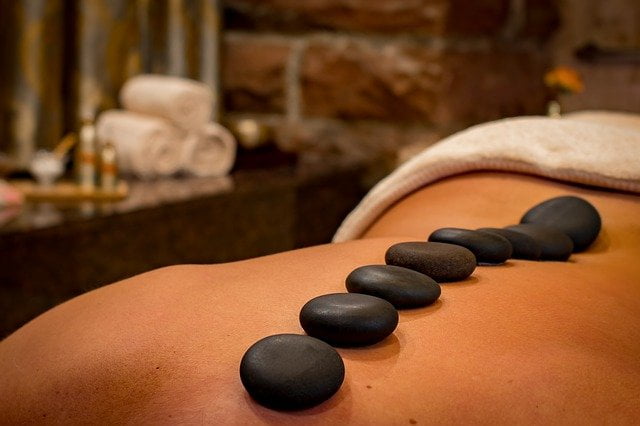 One of the main benefits of attending drug and alcohol rehab Truro is the wide range of scientifically-backed addiction treatments.
Recovery looks different for each person, and different patients will respond more effectively to certain types of treatment.
Our clinics take this into account and provide support for all types of addiction sufferers, including autistic patients as well as those with other physical, mental and emotional conditions.
Some of the most popular and effective addiction treatments available at our clinics in Truro include:
Many of the above therapy treatments have a dedicated page on our website containing much more information, so make sure to click on the links to learn more about each form of treatment.
Other types of treatment include acupuncture, art therapy, drama therapy, group psychotherapy, Rational Emotive Behavior Therapy, psychiatric treatment, talking therapies, Eye Movement Desensitization and Reprocessing, Person-centered care and more.
To experience many of these effective addiction therapies firsthand at a rehab in Truro, call our team on 0800 088 66 86
What is a relapse prevention plan?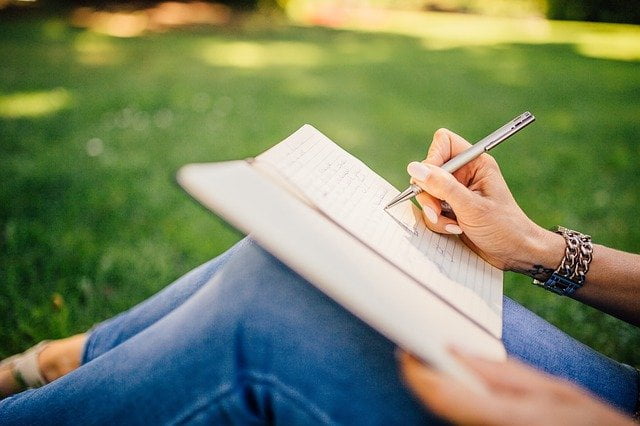 Before entering rehab, many people believe that they will be 'cured' once they leave their treatment programme.
In reality, addiction recovery continues for many years after treatment. It can be difficult to return to your original living environment with the potential for triggers and cravings to occur.
Some people manage to stay sober for years or even decades, only to relapse due to a particularly stressful life event.
Creating a relapse prevention plan can give you something to refer back to as you navigate life after treatment. This is a detailed document filled with techniques, strategies and other things that you have learned during your time in rehab which can help keep you on track towards long-term sobriety.
Make a commitment to yourself to completely abstain from all addictive substances.
Try to identify any triggers that could cause you to relapse – is there a certain time of day that you frequently used substances or a traumatic memory that you attempt to numb with drugs and alcohol?
Once you know the factors that may cause you to turn back to substance use, work out how you could avoid or manage these triggers healthily. You may want to try ongoing counselling, taking up a new hobby or switching to a less stressful work environment.
Knowing what to do is one thing, but actually doing it is another. Try role-playing with your counsellor, acting out different scenarios that may occur once you leave rehab. This can increase your confidence and sharpen your techniques.
Identify the signs that you may be heading for a relapse. Many people rely on HALT (Hunger, Anger, Loneliness and Tiredness). If you notice any of these sensations, you may be more vulnerable to relapse and should take immediate steps to address them.
Finally, understand that relapse prevention is an ongoing factor in your long-term recovery. A relapse can occur at any time, even years after treatment. It's important to be vigilant and aware of any potential triggers or signs that you may be slipping, no matter how long you have been sober.
To discuss your options for drug and alcohol rehab in Truro with one of our team, call us on 0800 088 66 86.
Our treatment schedule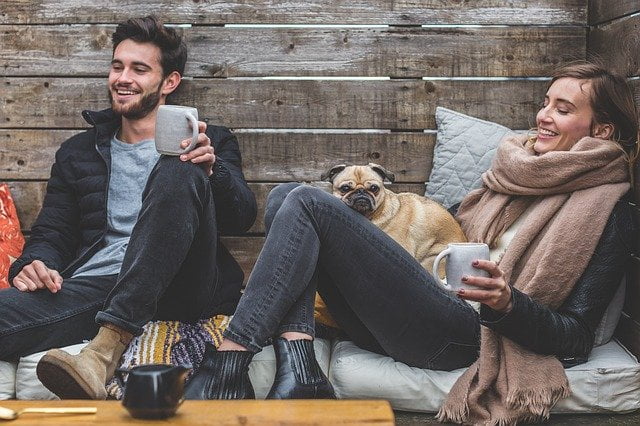 Initial assessment
Rehab Recovery treatment begins with an initial evaluation. Before you start addiction treatment in Truro, you must be assessed by a doctor and a counsellor. This is called a psychiatric assessment and is done by a psychiatrist.
The outcome of the assessment determines the treatment schedule you will go through. For instance, if you have used drugs for a long time, you will most likely be subjected to a longer detoxification process.
Detoxification
Once an initial assessment is complete, a counsellor will be assigned to you. The counsellor will help to guide you through the treatment process.
These counsellors will be qualified medical professionals with the relevant expertise and knowledge on addiction. Detoxification begins at this stage.
It involves getting rid of the harmful effects of drugs on your body. In most cases, you will suffer withdrawal symptoms when you are breaking your dependence on drugs.
At a residential rehab medical staff will be on call 24/7 to give you medication for coping with these symptoms.
If you have an alcohol addiction you will need to have an alcohol detox before you can begin any treatment. This means you will likely experience alcohol withdrawal symptoms.
For a physical dependence on a subtance, such as alcohol, you will need a medically-assisted detox – this is underseen by a doctor or medical professional. You will also need one of these for heroin withdrawal for example.
After your detox, you may be prescribed Librium or Chlordiazepoxide which will help with the symptoms of withdrawal.
Long-term complications of substance abuse include delirium tremens, hepatitis, seizures, wernicke encephalopathy, alcohol withdrawal syndrome, and more.
Rehabilitation
After detoxification, you will need to go through rehabilitation. This treatment stage involves counselling and therapy sessions. The aim of rehabilitation is to help you adjust yourself to sober living.
You will learn how to avoid addiction triggers and get your life back on track. The daily treatment sessions at rehab in Truro will take place in both group and individual settings.
Aftercare
Rehab treatment doesn't stop when you leave rehab. Although every single drug & alcohol rehab Truro will charge you if you come back, Rehab Recovery offers FREE aftercare.
If you aren't able to cope with the recovery process or you relapse. You can come back for aftercare sessions weekly for an entire year without paying anything.
Important considerations
Rehab Recovery has outpatient rehab services; however, we recommend residential rehab services. This inpatient service allows us to monitor your progress and treat you accordingly.
For instance, you need medication when you start experiencing withdrawal symptoms. You also need to stay far away from addiction triggers such as individuals you used to take drugs or drink with or places you used to visit and find drugs.
When you are under our care, your chances of enjoying a full recovery are higher.
It's also recommendable to find a support group in your neighbourhood. You need a strong support system to stay clean after rehab.
A support group made up of ex-addiction sufferers and counsellors is a good place to start as you navigate the hurdles of starting a new life.
Fortunately, you can always come back every week for a free counselling session if you are more comfortable with the Rehab Recovery setting.
To discuss your drug and alcohol rehab options with one of our team, call us on 0800 088 66 86.
Alternative Services in Truro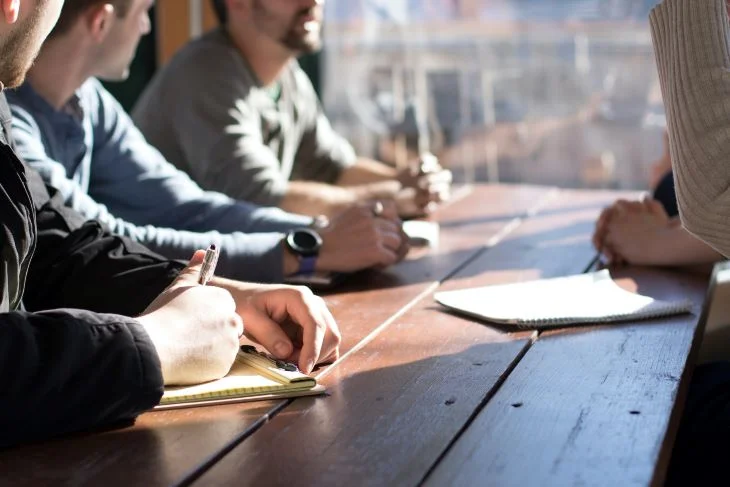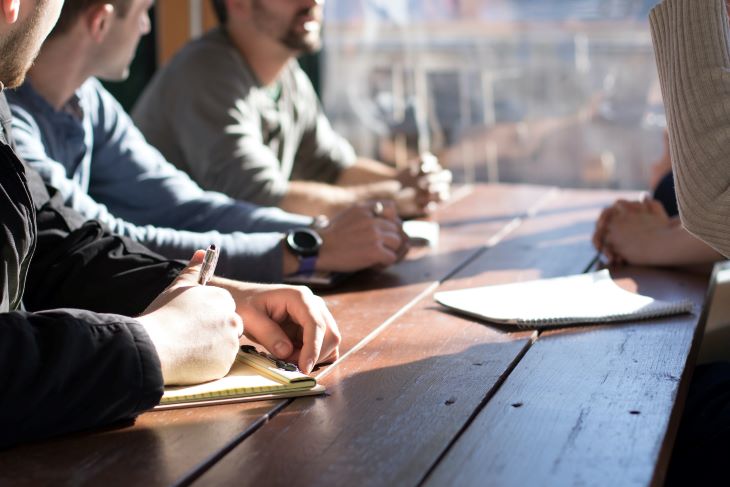 1. We Are With You
Address: Western House, Tabernacle St, Truro TR1 2EJ
Telephone: 03332000325
Website: https://www.wearewithyou.org.uk/services/cornwall-truro/
2. Ara Recovery For All
Address: Pool Innovation Centre, Trevenson Rd, Pool, Redruth TR15 3PL
Telephone: 03301340286
Website: https://www.recovery4all.co.uk/contact/gambling-help-cornwall/
3. Harbour Drug & Alcohol Service
Address: Hyde Park House, Mutley, Plymouth PL4 6LF
Telephone: 01752434343
Website: http://www.harbour.org.uk/
Reaching out to 12-Step programmes such as Cocaine Anonymous, Narcotics Anonymous (NA)  and Alcoholics Anonymous (AA) can help you to meet others in recovery.
The NHS provides free and reliable information about drugs and alcohol.
Smart Recovery  will help you to control relapse triggers, and manage your thoughts and feelings.
Al-Anon are another vital service open to you, and your friends and family.
Find mental health support with Rethink Mental Illness, Mind, Young Minds, Samaritans and Papyrus.#
Additionally, you could reach out to Change Grow Live, Turning Point, We Are With You, National Association for Children of Alcoholics, Alateen, and NHS Foundation Trust.
Support from Rehab Recovery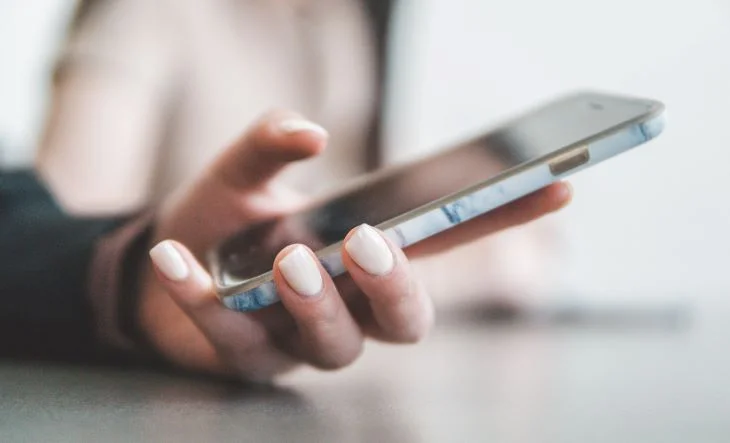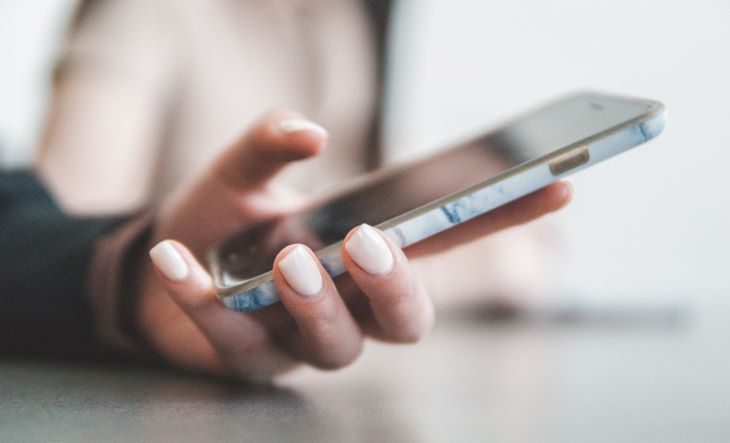 The services Rehab Recovery can offer are available across Port Isaac, Polperro, St Ives, Mevagissey, Mousehole, Looe, Marazion, Padstow, Newquay, Fowey, Falmouth, Penzance, Charlestown, Boscastle, Tintagel, Bodmin, Bude, St Austell, St Mawes, St Agnes, Launceston, Altarnun, Cadgwith, Porthleven, Wadebridge, Polzeath, Redruth, Coverack, Camelford, Perranporth, Liskeard, Hayle, Helston, Lostwithiel, Portreath, Mullion, Saint Just, Zennor, Camborne, Torpoint, Rock, Botallack, Blisland, Helford, Jacobstow, Kingsand, Cawsand, Crackington Haven, Crantock, Portscatho, and many more towns in and around Cornwall.
All of the rehabs we recommend are regulated by the Care Quality Commission (England and Wales) or the Care Inspectorate (Scotland). We also follow guidelines set by the National Institute for Health and Care Excellence.
At Rehab Recovery, we offer free advice from a team of non-judgemental professionals, many of whom are in recovery and understand how hard it can be to change your relationship with addiction.

For more information about rehab in Truro, reach out to our 24/7, confidential hotline on 0800 088 66 86.

References
[1] https://safercornwall.co.uk/wp-content/uploads/dlm_uploads/2017/07/CIOS-Alcohol-Needs-Assessment-2016_171.pdf
[2] https://www.ncbi.nlm.nih.gov/pmc/articles/PMC6876494/
[3] https://www.ncbi.nlm.nih.gov/pmc/articles/PMC3052346/
[4] https://med.stanford.edu/news/all-news/2020/03/alcoholics-anonymous-most-effective-path-to-alcohol-abstinence.html