Drug and Alcohol Rehab in Twickenhan
Are you considering entering an alcohol rehab in Twickenham? Perhaps you're exhausted by the repercussions of alcohol or drugs and are ready for change.
In Richmond, there were 1,110 alcohol-related admissions to the hospital in 2018/20.[1]
Being such a densely populated district in the borough, Twickenham is obviously making up some of these numbers.
Twickenham also has the 16th highest drug crime rate out of 94 postcodes in England and Wales.[2]
It's clear that substance use is rife in the area. Read on to find out how you can support yourself to recover and avoid being a part of the figures above in the future.
Please call our 24-Hour Helpline:0800 140 4690.
What is alcohol addiction?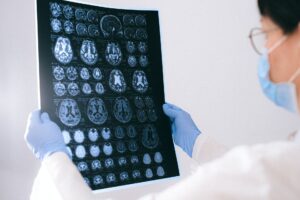 Developing an alcohol addiction means that your brain and your body have adapted to become dependent on alcohol to function. When this happens, it's imperative you go to alcohol rehab in Twickenham for treatment.
Alcohol addiction is where the substance has created neural pathways that force you to have automatic thoughts and behaviours around drinking.
The GABA amino acid in your brain and the hormones released by the thyroid are also severely dysregulated by alcohol. When this happens, you need it, or the body can literally shut down (i.e. it can be fatal).
Treatment comes in the form of a medical detox; to manage the chemical imbalances and psychological therapies to rewrite the neural pathways.
Please call our 24-Hour Helpline:0800 140 4690.
What does rehab involve?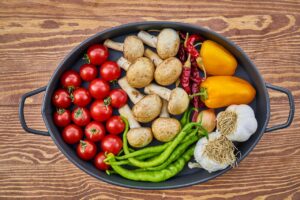 Entering a drug rehab in Twickenham means entering a totally substance-free establishment. You'll discover other people in similar situations and friendly, welcoming staff.
Depending on your options, you'll share or have your own bedroom and will be settled in with a cup of tea and a casual introduction to the other residents.
Each day will come with a series of treatments ranging from perhaps a relaxed yoga session to a peer support group, and then maybe you'll have a therapy session.
A chef arranges a nutrition-packed breakfast, lunch, and dinner as it's important to support your brain and body with the essential minerals and nutrients it is craving.
Please call our 24-Hour Helpline:0800 140 4690.
Family interventions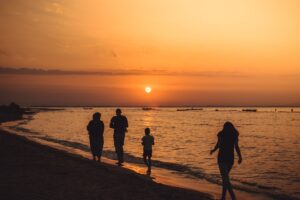 If you love someone living with an addiction, then you're living with its harrowing and devastating consequences too.
Sometimes it can be very difficult to avoid entering codependent relationships, which is why developing boundaries and making sure you set aside time for self-care is important.
Aside from this, there are interventions you can use that support your loved one and the rest of the household.
Many families try a traditional intervention which is where one or two family members and a doctor or drug worker approach the person with the addiction.
You talk about the addiction and how it impacts the person and the household and then discuss treatment options.
Other families adopt the CRAFT intervention. This is where you follow a protocol learning more about the way addiction works.
You'll get tips and techniques on how to communicate sensitively and with boundaries to your loved one. The focus is on building positive relationships in a way that encourages your loved one toward rehab.
Please call our 24-Hour Helpline:0800 140 4690.
How much will it cost you to go to rehab in Twickenham?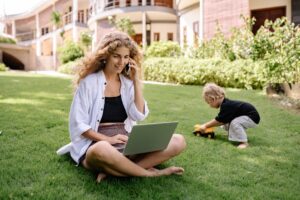 You'll obviously be wondering how much it costs to go to alcohol rehab in Twickenham. There are various elements that alter the price.
For instance, how long you stay, whether you share a bedroom, the type of establishment you stay in, and what type of treatments you have.
For a luxury rehab, it can cost around £495 a day. Over 28 days, it can cost around £14,000. On the other side of the coin, you can access more affordable clinics for around £1,000 a week or £4,000 a month.
Does the NHS pay for people to go to rehab in Twickenham?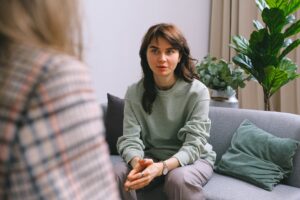 Perhaps you've heard of people going to rehab and not paying for it. Some government funding is available through the local council that people can apply for. In order to get it, however, you'll need to be eligible.
Firstly, you'll need to be able to prove how committed to recovery you are. This means showing what you're doing already.
The council grants money to people who are already accessing council-funded drug and alcohol services as this shows they're committed. As well as this, you need to be from a low-income household.
You have to apply for the funding. At this point, your application will go up against others as many people apply for the funding. It's up to council staff to choose who is granted the rehab place.
Please call our 24-Hour Helpline:0800 140 4690.
How long will you have to stay at rehab in Twickenham?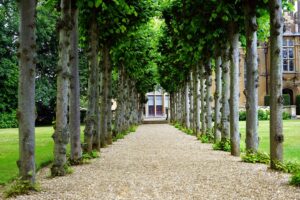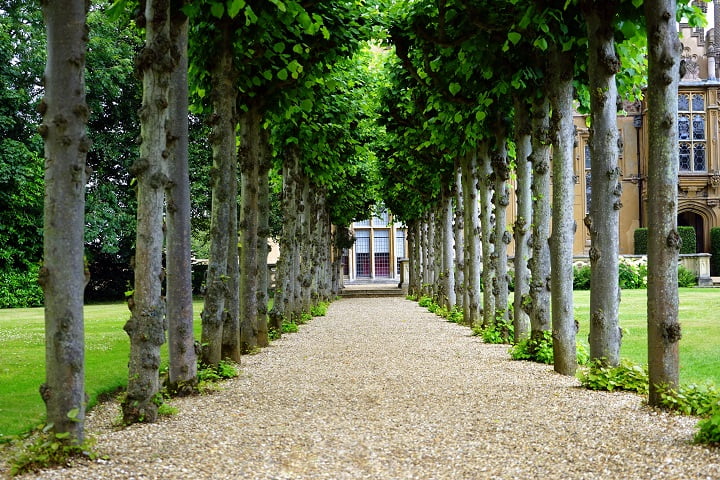 It's important to remember when thinking about the length of time you spend at rehab that it takes practice, effort, and energy to identify and break old habits and form new ones.
This means the more time you can put in at the start, the more successful your recovery journey is likely to be.
Some people might enter rehab for a ten-day detox. It's important to detox. However, it's recommended that you stay for the recommended 28 days to work on the addiction's psychological factors too.
Please call our 24-Hour Helpline:0800 140 4690.
How are NHS and private rehab options different?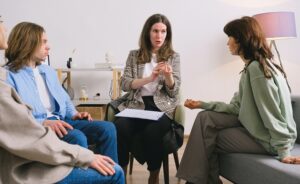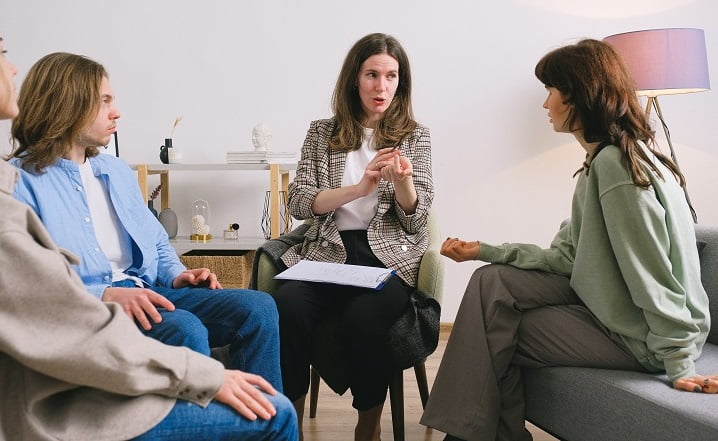 In Twickenham, you can access NHS services for addiction treatment and go to a private rehab.
NHS services are your local drug and alcohol clinic. They're available to everyone in the community who is struggling with an addiction.
There is usually harm reduction advice, needle exchanges, drop-in clinics, as well as weekly group sessions.
Going to private alcohol rehab in Twickenham means you'll receive a tailored treatment programme to suit your needs. Private clinics offer the best resources in treatment to get you off the substance.
There are physical detox facilities, various psychological and complementary therapies, and individual and group sessions.
Please call our 24-Hour Helpline:0800 140 4690.
What is meant by inpatient and outpatient services in Twickenham?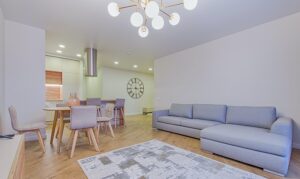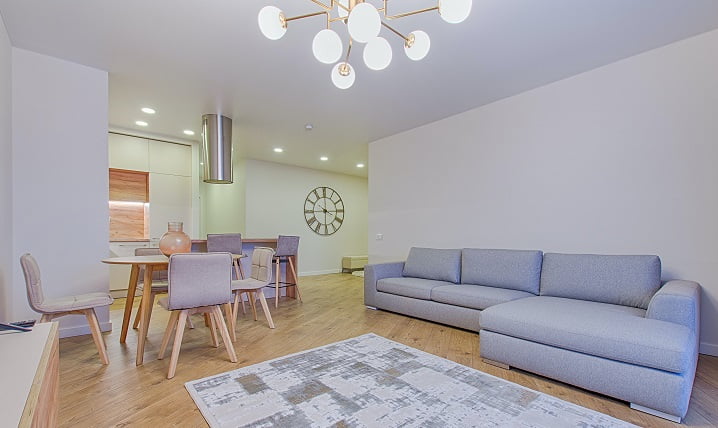 There are two types of establishments you can go to to be treated for alcohol and drug addiction; inpatient or outpatient.
As an outpatient, you remain living at home and go to a clinic for various treatments. This is how council-funded services work.
They're especially useful at supporting people with mild substance misuse and those who live hectic lives and can't stay at a clinic away from home.
As an inpatient, you will go to stay in a residential clinic, also known as "rehab". This is where you stay to receive an intense programme of treatments to become sober. Inpatient services are for people with moderate to severe addictions.
Please call our 24-Hour Helpline:0800 140 4690.
Alcohol detox and rehab in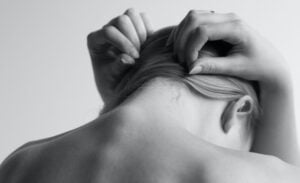 Being treated for an alcohol addiction means you'll need a team that focuses on your physical dependency and symptoms and then a team for your psychological addiction.
Alcohol withdrawal means you'll experience some or all of the following:
Mood swings
Sweating
Nausea and sickness
Diarrhoea
Confusion and hallucinations
Seizures
These symptoms can be dangerous. The safest way to stop drinking when your addiction is moderate to severe is through alcohol detox at an alcohol rehab in Twickenham.
The detox lasts up to ten days. After that, an on-site doctor will oversee your withdrawal and prescribe medication (Librium) to ease the process.
Once you're safely off the alcohol, you'll be supported by a team of therapists and counsellors to tackle the psychological aspects of your addiction. This takes longer, so staying at rehab for a few more weeks is advisable.
Please call our 24-Hour Helpline:0800 140 4690.
Rehab for cocaine in Twickenham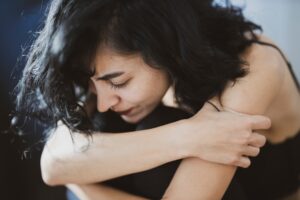 There are drug rehab treatment options if you need to stop using cocaine or crack. These drugs are very similar, and their effects on health are especially damaging.
Long-term cocaine and crack-cocaine use is linked to the following:
Impaired immune system functioning
Increased risk of colds and flu
Increased risk of illnesses and diseases, especially of the heart and lungs
Impaired mental health
Skin sores and erosion of nose cartilage
You'll have developed what is known as a psychological addiction. As such, staff treat you through various therapies and counselling work.
You'll discover techniques that will force you to change how you think in a positive way.
This is imperative to changing behaviours because all behaviour originates from thoughts. As well as this, you'll be supported around developing a plan on how to approach your life without using the drug so that you find meaning and purpose.
Please call our 24-Hour Helpline:0800 140 4690.
Rehab for heroin in Twickenham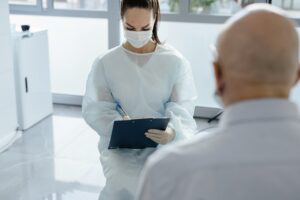 When you develop an addiction to heroin, it affects all systems of the body. In addition, long-term use is known to reduce cognitive functioning, meaning you'll find it harder to problem solve and make decisions.
Not only is it difficult to quit heroin because of the psychological cravings and physical withdrawal, but your mental processing also doesn't support you because it's not working at its optimum capacity.
Drug rehab in Twickenham will offer you a heroin detox and psychological treatments too.
The detox lasts up to ten days and includes a Subutex prescription. Heroin causes the following withdrawal symptoms:
Pain in the bones
Pain in muscles
Sickness
Sweating
Diarrhoea
Hallucinations
The prescription reduces these symptoms, so you're safe, relaxed, and able to wean off heroin. Staff oversee this as your comfort is the priority.
Once detox is complete, it's time to move on to addressing the underpinnings of the addiction. Again, therapists will support you to identify this and learn how to change your reactions going forward.
Please call our 24-Hour Helpline:0800 140 4690.
Rehab for cannabis in Twickenham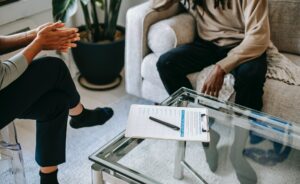 There are various ways people ingest cannabis. It's put into foods, infused into oils, and blended with tobacco. It can be eaten, drank, or smoked.
Many people don't realise cannabis can cause drug addiction, but like any other psychoactive substance, it can.
There are various negative effects that cannabis can cause:
Anxiety
Low mood
Impaired sleep
Hallucinations
Increased risks to lungs (smoking releases toxic fumes).
Upon entering rehab, a psychiatrist or therapist will assess you. They'll ask questions about your health, mental health, your life at home, work, and how you manage cannabis use at the moment.
From this, they'll decide what treatments will be best for you. You'll have a combination of psychotherapies and alternative therapies.
Please call our 24-Hour Helpline:0800 140 4690.
What treatments with you have at a private rehab in Twickenham?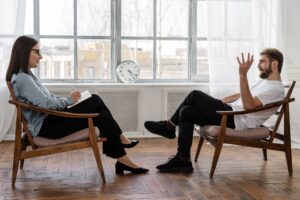 When you have an alcohol or drug addiction, every part of your mind and body is affected. As well as this, the effects ripple out, influencing relationships and social functioning.
After years, the way you are can feel a lot different to the way you were or how you know you would be without the substances.
It takes a lot of approaches and addiction treatment methods to support to begin to heal and to give you the tools to remain sober in the future.
At an alcohol rehab in Twickenham, you can expect to receive the following:
Different types of psychotherapy; including dialectical behavioural therapy (DBT) and cognitive behavioural therapy (CBT). DBT focuses on how you process emotions, where they're stored in the body and how to manage your responses in a positive manner. Doing so helps to prevent you from returning to alcohol and drugs in the future. CBT is concerned with thoughts because your thoughts drive you to act. You'll learn how to take back control of thoughts and redirect them to healthy behaviours.
Various types of counselling might include conversation-based counselling, art or music therapy. Counselling offers you the space to safely explore anything that comes to mind in relation to the addiction or anything that might be driving you to use alcohol and drugs. The counsellor will support you in finding new ways of thinking about things.
Motivational interviewing is where you'll have 1 – 4 sessions which explore your motivations behind entering rehab. Interestingly, this type of therapy can help you discover other drives you have around quitting.
Brief interventions give you new insights into substances and what they mean when you use them.
A range of alternative therapies and activities. These provide excellent ways to ground and relax the body by thinking about the body first. For example, you might try yoga, meditation, tai chi, reiki, equine therapy, and mindfulness.
Each day you'll also take part in group sessions. These allow you to find social connections and make new realisations by sharing and providing feedback with other residents. In addition, you're likely to follow 12-Step principles as these are so effective at supporting people to remain sober their entire lives.
Please call our 24-Hour Helpline:0800 140 4690.
What is a dual diagnosis?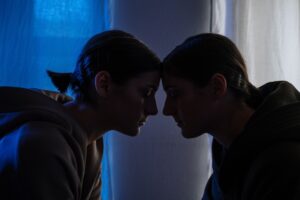 Some residents at rehab are treated for a dual diagnosis. This means their treatment programmes include therapeutic input to support them for both addiction and mental health conditions.
The two are very much linked. For example, people often use substances to "self-medicate" around symptoms of depression, anxiety, bipolar, and schizophrenia. But, of course, long-term use can then lead to addiction.
Staff at rehab are equipped to support you in both areas. While the main focus is on the addiction and becoming sober, you'll also be supported around mental health symptoms too. It's common for one to improve as the other does.
Please call our 24-Hour Helpline:0800 140 4690.
Relapse prevention planning at rehab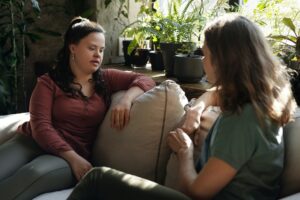 During your time as a resident at an alcohol rehab in Twickenham, staff will support you in developing a relapse prevention plan. This will mean that you need to talk about the people, events, memories, etc., which can trigger a craving.
Sharing honestly about this means you'll then be able to better prepare steps on what you should do when you find yourself in this situation.
Your relapse prevention plan will include; various healthy coping mechanisms you can use, helpful people and organisations you contact, and future plans and goals, which might include the development of new hobbies.
As well as this, it will be clearly stated what to do should you relapse.
Please call our 24-Hour Helpline:0800 140 4690.
What support can you access in Twickenham after rehab?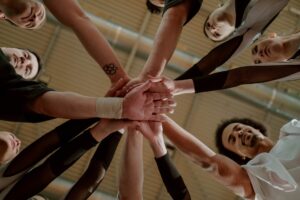 There are different places you can access if you want a bit more support after leaving rehab around addiction treatment.
Please call our 24-Hour Helpline:0800 140 4690.
References
[1] https://www.richmond.gov.uk/media/23000/richmond_jsna_live_well_overview.pdf
[2] https://www.plumplot.co.uk/Twickenham-drugs-crime-statistics.html