Drug and Alcohol Rehab in Cornwall
Rehab Recovery offers you a range of drug and alcohol treatment offerings in Cornwall. This includes a mixture of residential rehab, outpatient treatment and community-based treatment solutions.
Addiction is a dangerous disease that can affect anyone, regardless of their age or background, and unless properly addressed it will only get worse with time [1].
On the other hand, with the right support, even some of the most severe consequences of addiction can in time be healed [2].
If you suffer from an addiction to drugs or alcohol, you can gain instant access to treatment in Cornwall by contacting Rehab Recovery today.
There are a wide selection of different addictions [3] an individual may suffer from, including:
To get the help you need from a rehab clinic in Cornwall, call our friendly team today on 0800 088 66 86
What is alcohol and drug detox in Cornwall like?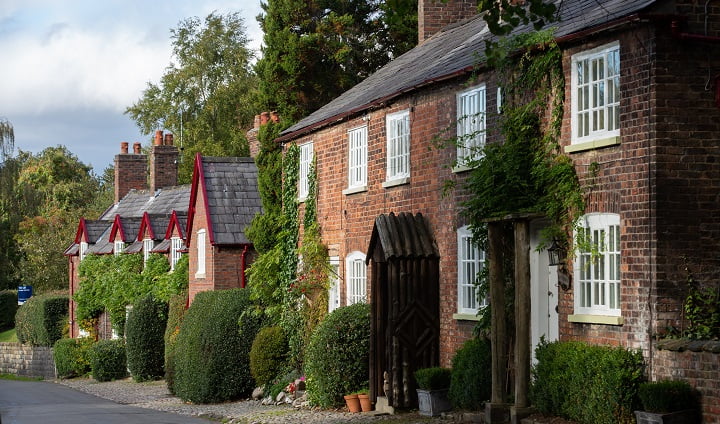 The first stage of treatment you will receive in Cornwall involves a detoxification programme. This programme requires around 7-10 days to complete.
The detox portion of your rehabilitation programme must take place in residential settings. Why? Because this ensures you are closely monitored when life-threatening withdrawal symptoms may arise.
You shall be monitored by a team of psychiatrists, psychiatric nurses and support workers during your detoxification programme in Cornwall.
Detox aims to limit the dangerous consequences of withdrawal [4] by providing expert support and medical intervention when necessary.
What are addiction statistics for Cornwall like?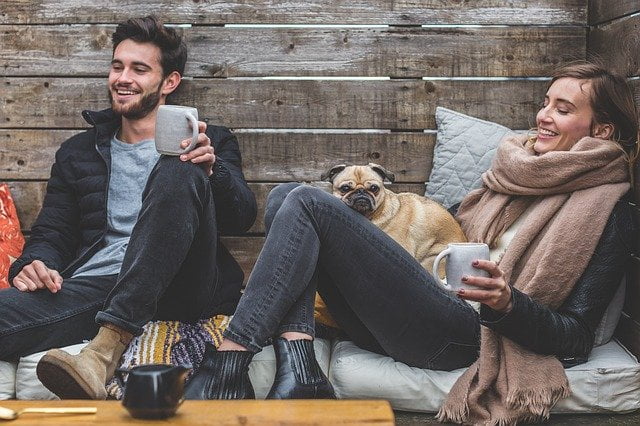 In the timeframe between April 2019 and April 2020, Cornwall had 1,473 new cases of people seeking treatment for drug and alcohol abuse, with a further 2,022 people already in treatment in that time period [5].
This is a deeply concerning statistic, particularly that those hospitalised from addiction tend to die nearly 28 years earlier than those who do not [6].
Due to the prevalence of alcohol in British society, heavy drinking [7] is one of the most significant contributors to these addiction statistics.
It is clear that there is a need for drug and alcohol rehab in Cornwall, as well as more knowledge about how to spot drug and alcohol addiction [8] for people living in Cornwall and the surrounding areas.
Don't wait until it's too late to get help in Cornwall – call our expert team today on 0800 088 66 86
What are the signs that addiction is present?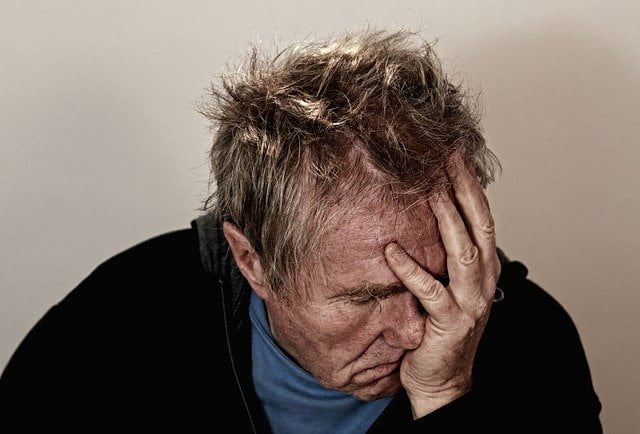 Many people are able to initially hide the signs of an addiction, and at first they may not even realise that they have a problem.
Below are some of the most common symptoms of drug or alcohol addiction:
However, these signs are not universal and every individual will react to addiction differently.
For example, a type one alcoholic is more likely to show signs of high anxiety [13], whereas a type two alcoholic will display more novelty-seeking behaviour [14].
Some people are also more likely to develop addiction due to other factors in their life [15], such as those with unstable home lives, those exposed to addictive substances at a young age, people with certain genetic predispositions and those who are susceptible to peer pressure.
An individual's parents, partner, past and present [16] are also often considered to be a primary cause for addiction.
Seeking help for drug or alcohol addiction can be scary and difficult, but it's important to remember that you are not alone and that there is a wide range of services and support out there.
If you've started to spot the signs of addiction in yourself or a loved one, get help by calling us on 0800 088 66 86
What are the benefits of seeking drug and alcohol rehab in Cornwall?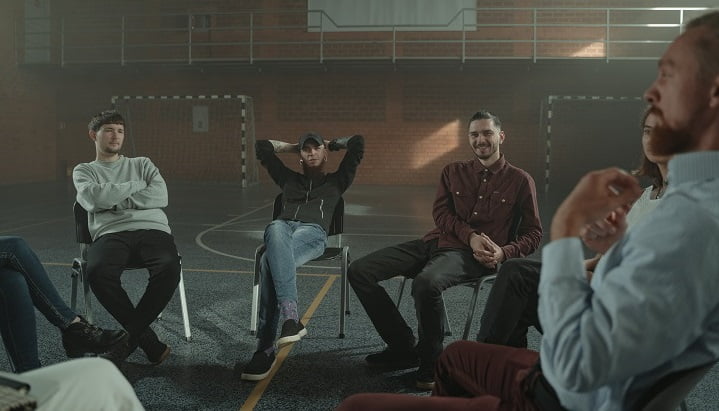 There are many benefits to seeking professional treatment [17] to help you overcome an addiction to drugs and alcohol.
Drug and alcohol rehab facilities are staffed by professionals who use the disease model of addiction to treat you.
This means that addiction is treated as an illness and not a failure. Just as you wouldn't expect to recover from heart disease alone with no medical intervention, you shouldn't expect to recover from addiction alone, either.
You can read more about the disease of addiction here [18].
In a private inpatient facility, you will have 24-hour access to medical professionals who are trained in treating addictions.
They also understand that addiction commonly co-occurs alongside other mental health conditions, such as depression, anxiety, schizophrenia, bipolar disorder or OCD. This is due to the significant impact addiction can have on the brain. [19]
Having these conditions diagnosed and treated is called dual diagnosis.
The term dual diagnosis is used to describe people who have been diagnosed (according to the DSM-5) with a SUD and another mental health condition, which is a common occurrence. [20]
You will have a psychiatric assessment by a psychiatrist to determine whether you need psychiatric treatment.
This can be for:
Not only will a private rehab facility aim to treat your addiction, but experts in these facilities can also diagnose and treat the underlying conditions so that when you leave rehab, you are both physically and mentally healthy and ready to face the world clean and sober.
People who attempt to become sober by themselves often focus on harm reduction or moderation management [21] – this means that they try to cut down on their drug or alcohol use rather than stop it completely.
In rehab, the focus is on abstinence. This is because you are completely taking away the temptation or the belief that you can stop at one or two drinks.
Experts have agreed [22] that abstinence is far more effective than harm reduction or moderation management.
The main goal is to quit using completely and to remain sober for life.
Experience the many benefits of attending rehab in Cornwall by calling our team today on 0800 088 66 86
Private vs council-funded rehab clinics in Cornwall – Which is best?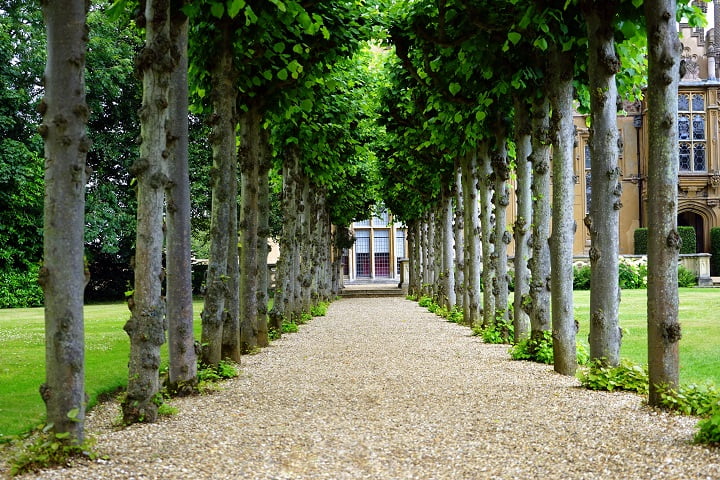 It is a common misconception that privately funded rehab facilities are reserved for the rich and famous, however, private rehabs are often more affordable than you'd think, and many offer payment plans so that anyone who needs to avail of their services has that opportunity.
Often, before looking into private rehab, people turn to the NHS for help, which has limited resources for the sheer cost of treating addiction [23] and, sadly, can cause some people to fall through the cracks.
This can also give extra time for an addiction to become worse as there are often long waiting times for NHS addiction treatment services [24].
If you are considering looking into drug and alcohol rehab in Cornwall, it is beneficial to understand the pros and cons of both private and council-funded rehab facilities.
Pros of private rehab in Cornwall:
Immediate admissions process
Personalised treatment plan
Payment plans make it more accessible
24/7 access to medically trained professionals
A safe and non-judgmental environment
Understanding the root cause of your addiction
All-inclusive treatment programme including dual diagnosis of co-occurring conditions
Help identifying your triggers and learning how to overcome them
Up to 12 months aftercare
High success rates
Cons of private rehab in Cornwall
Expensive – even with a payment plan, it may not be accessible to all
Requires spending several weeks away from home
Pros of council-funded rehab in Cornwall
Free of charge
Available in your local area
No need to stay away from home
Anyone can avail of the services
Cons of council-funded rehab in Cornwall
Long waiting times before admission – this means that your addiction could be worsening while you are waiting to be treated
There is no treatment of underlying and co-occurring conditions, meaning that you have a higher chance of relapsing later on
No immediate access to addiction specialists
You will likely see different therapists each time, making it difficult to build a rapport and find someone you can trust
For help choosing between private and public addiction treatment services in Cornwall, talk to our experts on 0800 088 66 86
Home detox in Cornwall – is it possible?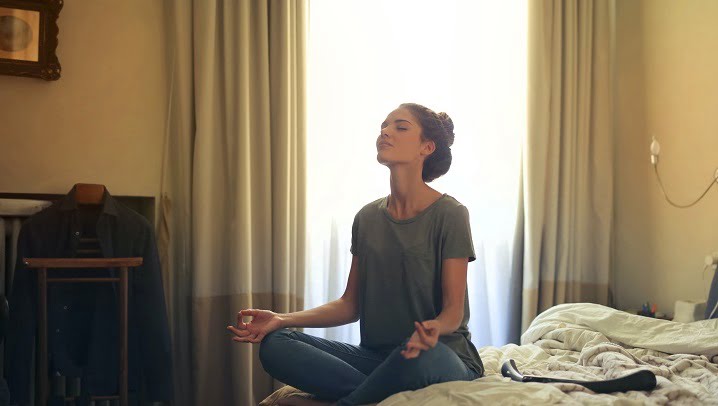 Some people can safely detox from drugs and alcohol at home; however, it is not always recommended.
If your addiction is new or mild, it may be possible to stay at home and detox. If you do decide to do this, it is recommended to have someone close to you stay with you to keep an eye on you.
This way, you have someone with you if there is an emergency.
There are many cases in which an at-home detox is not recommended. If your alcohol or drug addiction has lasted for many years, or if it is very severe, it is likely to be dangerous to go through detox alone, and you will need professional medical intervention.
If you fall into any of the below categories, you are considered as 'high risk', and an at-home detox is not recommended:
To discover whether or not you might be suitable for home detox in Cornwall, call us today on 0800 088 66 86
What is the DSM-IV-TR Diagnostic Criteria for Substance Dependence?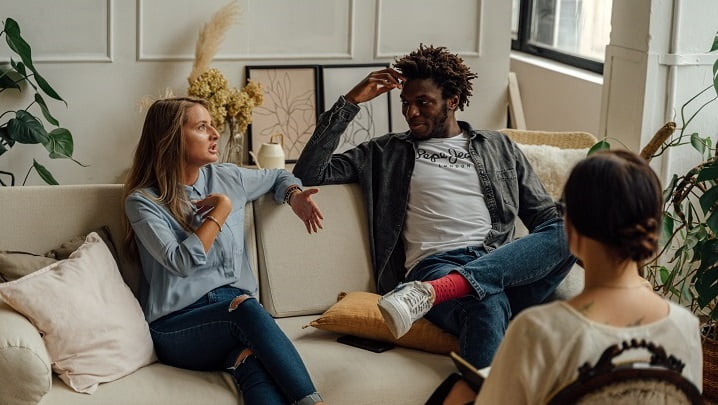 When you present to a drug and alcohol team with a substance abuse problem, they will evaluate the severity of your condition using the DSM-IV-TR diagnostic criteria [26].
This is a 7-point criterion that will identify the pattern of substance use.
The DSM-IV-TR diagnostic criteria for substance dependence are:
Developing a tolerance for the substance
Developing withdrawal symptoms if you do not take the substance for a period of time
Often taking larger amounts of the substance, or using the substance for longer than intended
Continually trying and failing to quit taking the substance
A great deal of time is spent acquiring the substance, using the substance, or recovering from taking the substance
A lack of interest in hobbies or activities that do not involve taking the substance
Continuing to take the substance despite knowing that it is having a negative impact on your day-to-day life
If you think that you could use the help of a drug and alcohol rehab in Cornwall, talk to us today on 0800 088 66 86
What are some alternatives to rehab in Cornwall?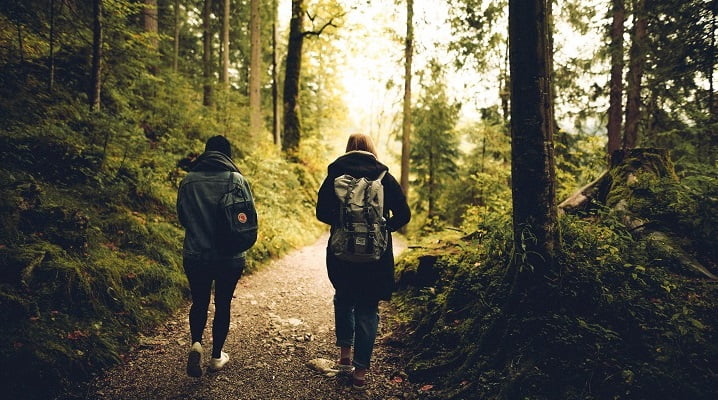 Professionally supported [27] drug and alcohol rehab is one of the best ways to recover from addiction, but it is not for everyone
As mentioned above, there are some instances in which neither private rehab nor council-funded rehab is required.
If you have spent some time looking into drug and alcohol rehab in Cornwall and feel that your addiction is not so severe that you need to go to these extremes to overcome it, there are some alternatives to rehab that you can consider.
Some common alternatives to rehab are:
Whatever help you need to beat addiction – whether from a conventional drug and alcohol rehab in Cornwall or one of these excellent alternative services – allow our team to help by calling us today on 0800 088 66 86
What is the admissions process for drug and alcohol rehab in Cornwall like?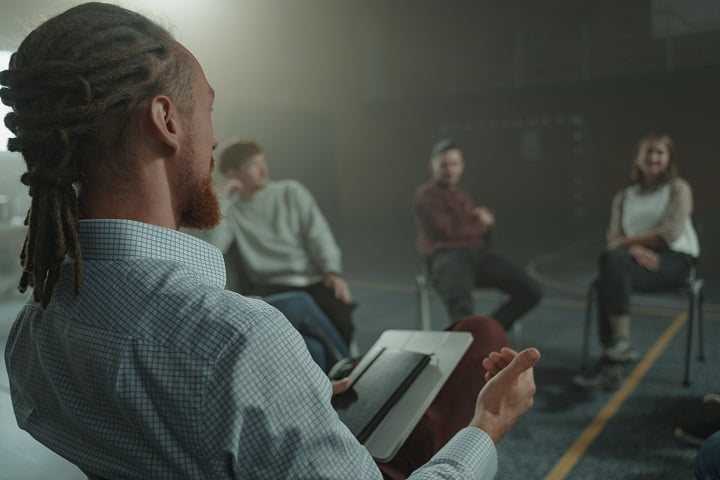 Addiction is not considered a 'choice' or 'moral failing' on behalf of the addiction sufferer [28] – so the focus of rehab is always on returning agency to the patient.
When you and your GP are concerned enough about your alcohol or drug addiction, you will attend a meeting with the drug and alcohol team in Cornwall who will assess the severity of your addiction and the level of care needed using the six dimensions of the ASAM criteria [29].
The six dimensions of the ASAM criteria are:
Understanding your history of substance abuse and withdrawal
Assessing your overall physical health
Assessing your overall mental health, e.g. do you have any co-occurring conditions
Understanding your willingness to overcome your addiction and get well
Exploring your overall risk of relapse and your history of relapse
Understanding your living conditions and the everyday triggers you will be faced with.
Alongside this, the drug and alcohol team will use the four categories of the Diagnostic and Statistical Manual of Mental Disorders, Fifth Edition [30], or DSM-5, to get a better understanding of your level of addiction. The DSM-5 has three levels – mild, moderate, and severe, and four categories of symptoms.
The four categories are:
Impaired control
Social problems
Risky use
Physical dependence.
If you're struggling with an alcohol dependency, drug and alcohol experts will use the Alcohol Use Disorders Identification Test [31], or AUDIT, to determine your level of addiction.
The AUDIT is a questionnaire comprising of ten questions and a scoring system. A score between 0 and 7 indicates a low risk, 8 to 15 indicates an increased risk, 16-19 indicates high risk, and a score of 20 or more indicates a possible dependence.
Begin the admissions process at a drug and alcohol rehab in Cornwall by calling us today on 0800 088 66 86
How do I hold an intervention in Cornwall?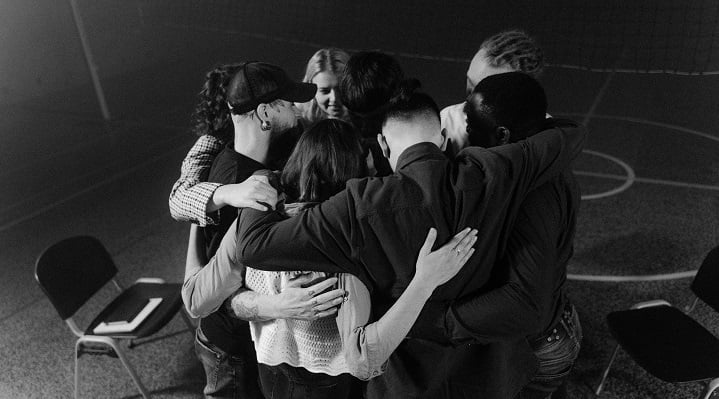 Many people stage interventions by getting close friends and family members together to confront the person who is struggling with an alcohol or drug addiction.
During an intervention, everyone tells the person how their addiction has negatively affected their lives and relationships and try to convince that person to enter a rehab facility.
If you have tried traditional interventions for a loved one and have so far been unsuccessful, you may want to look into professional interventions.
Community Reinforcement And Family Training [32], otherwise known as CRAFT, is a different approach to intervention.
Instead of a group of people confronting the user, close significant others will instead begin to reward positive behaviours and ignore negative behaviours.
An important aspect of the CRAFT approach is that users are left to deal with the negative consequences of their actions without the help of friends or family.
This means that family members need to take a step back sometimes, which may be difficult.
However, a CRAFT-certified therapist can help families with any difficulties in doing this, as well as teach them to identify when to bring up the idea of rehabilitation with the person struggling with a substance use disorder, and how to act immediately if the person agrees to rehab.
To make sure that your loved one gets the help they need at a rehab in Cornwall, call us today on 0800 088 66 86
How much does drug and alcohol rehab cost in Cornwall?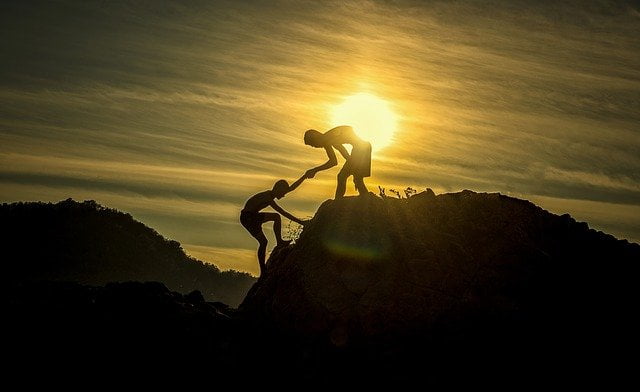 The cost of rehab will vary greatly depending on the severity of your addiction, the facility you choose, and the length of time you will need to stay in a facility.
Staying in a private room for 28 days can cost anywhere between £8,000 and £12,000.
A 28-day stay in a shared room usually costs around £6,000.
A 10-day stay in a private room will usually cost between £3,000 and £6,000.
A 10-day stay in a shared room costs between £2,000 and £4,000.
A home detox option is less expensive but riskier, as you do not have immediate access to medical care should you need it. However, a home detox option usually costs around £1,500.
If you want to learn how much your stay at a rehab centre in Cornwall is likely to cost, call us on 0800 088 66 86
How long does rehab in Cornwall typically last?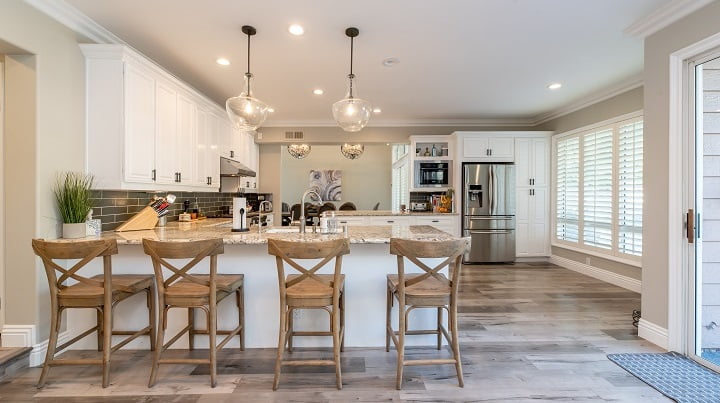 Rehab is not a one-size-fits-all solution, and there is no one way to approach or go through rehab.
The amount of time you will spend in rehab will be determined by several factors including the severity of your addiction, the substance you are addicted to, whether or not you have co-occurring mental health conditions [33], and the amount of money you are able to spend.
If you suffer from addiction to a substance that causes a physical dependency such as alcohol or opioids, you will likely need to spend longer in a rehab facility.
First to detox the substance from your system and then focus on emotional rehabilitation.
The minimum amount of time recommended in the case of a physical dependency is 7 days, this is so you have access to medical staff if your withdrawal symptoms become life-threatening.
If your addiction does not cause a physical dependency, there is no need for medical detox, so you won't need to spend as much time in rehab.
To learn how long your alcohol or drug addiction treatment in Cornwall is likely to take, call us today on 0800 088 66 86
What are some tips to help me choose the right drug and alcohol rehab in Cornwall?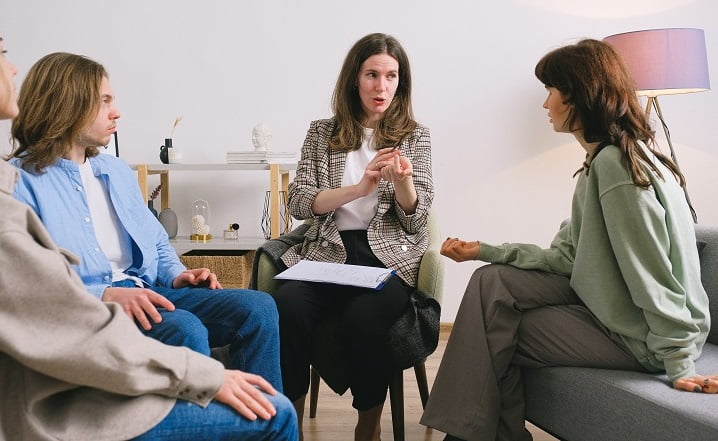 Choosing the right rehab clinic to suit your needs can seem like an impossible task with so much information available and several facilities to choose from.
A good start is to look into the approach to rehab in each facility, for example, do you think you'd respond better to a 12-step approach? Or would you be more comfortable with a more holistic approach?
It is important to conduct plenty of research before you make your decision, and it is a good idea to pay a visit to the facilities, so you get an overall feel of the place and the staff.
Wherever you decide to go, you need to feel comfortable.
Some things to keep in mind while you are looking for a rehab facility are:
What is the track record of the facility? Ideally, try to pick a long-standing facility. Treatment providers that have been around for a long time are well-established, credible, and successful.
What are the success rates of the facility? Don't be afraid to ask this question, you are spending a great deal of money and deserve the best possible outcome.
Don't forget to look at reviews. Leaflets given to you by facilities will likely have some reviews on them, as well as the websites. It is a good idea to look on Google for reviews also.
Do the staff make you feel safe and comfortable when you speak to them? Remember, you are going to be staying here for a period of time, it is important that you feel at home.
Make sure the facility is staffed by a multi-disciplinary team including nurses, doctors, psychiatrists, and nutritionists.
What aftercare is provided? Most rehab facilities offer some type of aftercare program, make sure you know exactly what you should expect from the facility after you have completed your stay.
Family support – does the facility offer family therapy? This is especially important if your close relationships have been negatively impacted by your substance use disorder.
Make sure that you choose the right rehab clinic in Cornwall by giving us a call on 0800 088 66 86
What is a detox? Do I need one?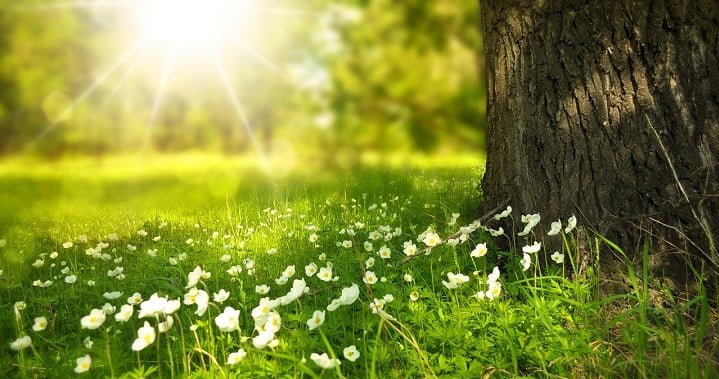 Simply put, a detox is a process of eliminating a harmful substance from your body. When you have spent many months or years continually taking a harmful substance, your body builds up a tolerance to the substance, thus creating a physical dependency.
When you check in to a private drug and alcohol rehab facility in Cornwall, the first thing you will need to do is detox the substance from your system. In some cases, i.e. if your addiction is to alcohol or heroin, you will need a medically assisted detox.
A medically assisted detox is when you are prescribed medication to offset the unpleasant withdrawal symptoms. Over a period of time – usually, 7 days – the dosage of the medication will be reduced, until you are clean of all substances.
In the case of alcohol detox, you will likely be given the prescription drug Librium, you will take this medicine for up to 10 days to reduce the risk of alcohol withdrawal symptoms, and then spend a further 3 weeks in the facility tackling the emotional causes of your addiction as well as diagnosing any co-occurring conditions.
Librium is a benzodiazepine that can treat anxiety associated with alcohol withdrawal, as can certain other medications [34]. Other symptoms of alcohol withdrawal are nausea, vomiting, insomnia, seizures and in extreme cases, delirium tremens.
Some withdrawal symptoms from alcohol addiction can be fatal, so it is important to seek professional treatment instead of trying to detox alone at home.
Other substances such as Acamprosate [35] can also be used to help limit the impact of alcohol withdrawal syndrome.
Without rehab, alcohol addiction can result in delirium tremens, seizures or Wernicke encephalopathy.
If you are addicted to heroin, your time in rehab will be similar, except you will likely be given different prescription drugs, such as methadone.
Call our helpful, friendly team today on 0800 088 66 86
What is relapse prevention?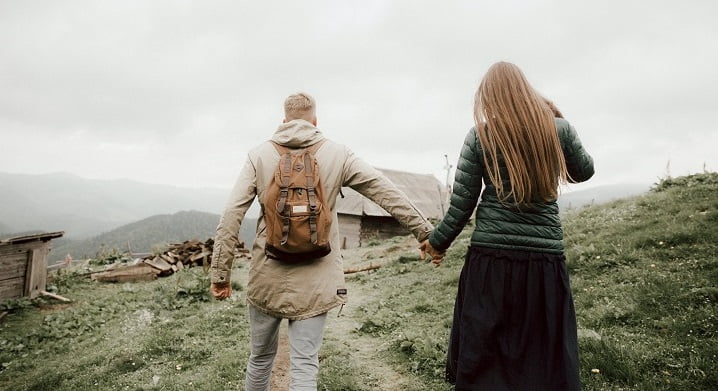 Addiction cannot truly be cured [36], only ever managed.
Relapse is therefore always a concern [37] for addiction sufferers, even after leaving drug and alcohol rehab.
Before leaving rehab, you will be taught some relapse prevention techniques to help you deal with any triggers that you might experience as you adjust to a sober life.
A common relapse prevention technique is HALT [38], which stands for Hungry, Angry, Lonely and Tired. This technique teaches you the importance of not making major decisions when you are feeling any of these feelings.
You will learn that it is important to busy your mind with other activities if you do find yourself feeling any of these.
Other popular relapse prevention techniques are:
Learning the importance of self-care
Joining local support groups
Have an emergency contact that you can call if you feel you may relapse
Practising deep breathing
Mindful breathing and meditation
Your aftercare package will also provide some help with relapse prevention and may even hold weekly support groups that you can attend.
Make sure that your time at rehab in Cornwall is matched with an equally effective relapse prevention plan by calling us on 0800 088 66 86
How do I access cocaine rehab in Cornwall?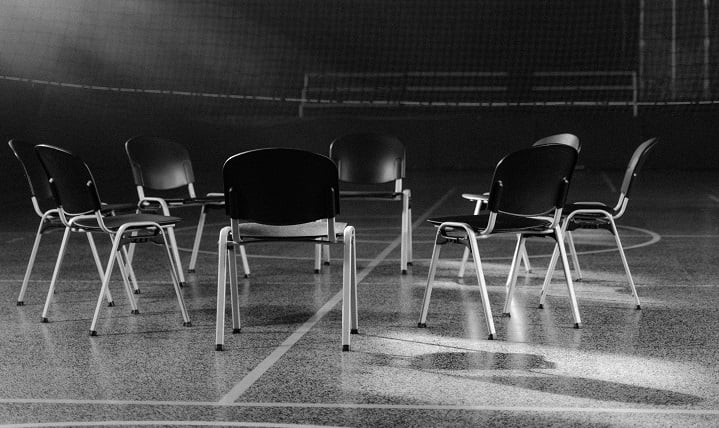 Cocaine is a highly addictive drug that increases the amount of dopamine in your brain. Dopamine is also known as the 'feel-good hormone', sends signals to your brain that increase your sensations of pleasure.
Cocaine gives the user brief bursts of energy and a heightened sense of euphoria. Because the high is so brief, users tend to take larger amounts more often to continue to feel the 'buzz'.
Cocaine does not cause a physical dependency and quitting cold turkey is not likely to cause any harmful physical withdrawal symptoms, and cocaine detox is not necessary.
However, it will be an emotionally difficult time and you will suffer from intense cravings.
If you are struggling with cocaine addiction or crack cocaine addiction, you may be able to overcome your addiction in as little as 10 days in a private drug and alcohol rehab facility in Cornwall.
Overcome your cocaine addiction at a drug rehab in Cornwall – call us today on 0800 088 66 86
How do I access heroin rehab in Cornwall?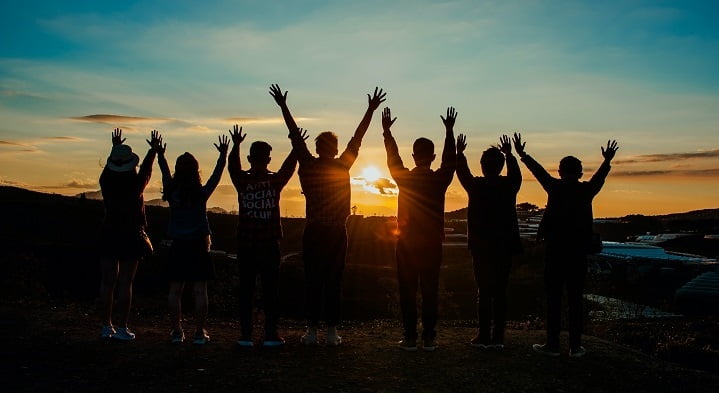 Heroin is a highly addictive and highly dangerous drug that is commonly injected directly into the bloodstream. Heroin can also be snorted or smoked.
Withdrawing from a heroin addiction can be incredibly dangerous and medical detox will be necessary. You will be prescribed medication such as methadone to counteract some of the withdrawal symptoms, and your dosage will be lowered over time.
Heroin withdrawal symptoms include vomiting, body aches, sleep disturbances, diarrhoea, body spasms and thoughts of self-harm or suicide.
If you are addicted to heroin, you will likely need up to 28-days in a rehab facility.
This way, you can spend time undergoing heroin detox and then focus on the emotional aspect of your addiction.
Rehab can help you with your heroin withdrawal, as well as any effects of using heroin such as hepatitis.
Overcome your heroin addiction at a drug rehab in Cornwall – call us today on 0800 088 66 86
How do I access cannabis rehab in Cornwall?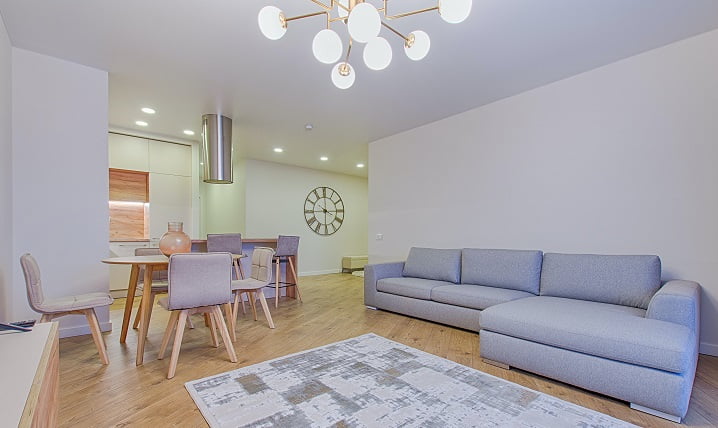 It can be easy to overlook the dangers of smoking cannabis because so many people use it for health reasons, however, cannabis can be dangerous and addictive.
Like other drugs, it is easy to build up a tolerance to cannabis, meaning that over time, you will need to increase your dose in order to feel the desired high.
Taking more over long periods of time will lead to dependency.
However, cannabis does not cause a physical dependency and quitting cold turkey will be unpleasant, but not life-threatening.
You may suffer from anxiety or other mood imbalances as well as intense cravings as you are overcoming your addiction. You will not need a cannabis detox.
With a cannabis addiction, you may only need to stay in a rehab facility for 7 to 10 days. However, you can opt to stay in for longer if you feel that it is necessary.
Overcome your cannabis addiction at a drug rehab in Cornwall – call us today on 0800 088 66 86
What are the different types of therapies on offer in drug and alcohol rehab in Cornwall?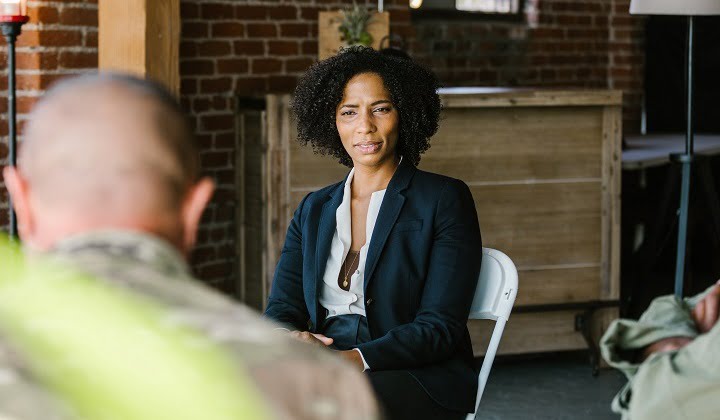 When you enter a drug and alcohol rehab facility in Cornwall, the staff understand that they are treating the whole person and not just an addiction.
There are many different forms of treatment [39] that are routinely offered at rehab, with some of the most popular being:
Acceptance and Commitment Therapy
Eye Movement Desensitization and Reprocessing
Equine Therapy
Rational Emotive Behavioral Therapy
In order to provide a comprehensive treatment program, there are several different therapies and forms of addiction counselling on offer to target the addiction itself, the physical symptoms of withdrawal, as well as the emotional issues associated with addiction.
Addiction is commonly a co-occurring condition alongside other mental health issues, so it is important to diagnose and treat these conditions to get the most from your time in therapy.
Some common therapies available in drug and alcohol rehab in Cornwall are:
Cognitive Behavioural Therapy (CBT)
CBT teaches you that a positive approach can bring a positive outcome. It aims to prevent you from being trapped in a cycle of negative thoughts and behaviours.
CBT is proven to have an extremely effective success rate [40] when used in treating addiction, with a significantly low relapse rate.
However, it is also worth noting that in many cases CBT is not an appropriate method of treatment, particularly for those with personality disorders [41].
Dialectical Behavioural Therapy (DBT)
DBT is all about personal acceptance. If you are continually feeling shame about your past actions, you will still be partaking in negative behaviour patterns and thinking negative thoughts. Once you have accepted your past wrongdoings, you will be able to accept a more positive outlook for the future.
Brief Interventions
A brief intervention is a one-to-one session with a therapist that focuses on one particular issue. The sessions are often quick; however, they can go on for longer if a solution is not met.
Motivational Interviewing
Motivational interviewing helps people find some motivation to make positive changes in their lives. It asks clients to focus on the positive things [42] they have in their lives and encourages them to continue to focus on these things as they strive for positive changes.
Motivation and the self-confidence it can bring is often a key aspect in addiction recovery [43], so motivational therapies tend to be a significant part of most recovery programmes.
Holistic Therapies
Holistic therapies such as yoga, art therapy, music therapy, mindfulness, meditation and nutritional counselling are becoming increasingly more common in rehab facilities. The aim of these therapies is to promote a sense of calm and to help clients deal with their anxieties in a healthier way.
Group Therapy
Group therapy is one of the most common therapies on offer within rehab facilities and they offer a safe and comfortable environment for people to discuss what led to their addiction, what they have been through, and what motivated them to seek sobriety.
Individual Therapy
Individual therapy and counselling are incredibly important steps in any rehab journey. These sessions often uncover any undiagnosed co-occurring mental health conditions and can be an integral part of getting them clean and sober.
Family Therapy
Family therapy is on offer in many rehab facilities to help rebuild any relationships that may have broken down as a result of the addiction. These sessions offer a safe space for people with addictions and their families to air their issues in a safe environment and get some advice on how to overcome them.
Co-dependency Treatment
If the counsellors in the rehab facility have uncovered an issue with co-dependency, they can address this with sessions aimed at treating co-dependency. They can help you uncover the root cause of your co-dependency and show you ways that you can overcome it.
Twelve-Step Facilitation Therapy
Twelve-step facilitation gets a service user directly involved with a twelve-step program in their local area. This is often done as part of an aftercare package.
Experience any and all of these superb treatments at one of the many drug and alcohol rehab centres in Cornwall by calling us on 0800 088 66 86
How do I recover from drug and alcohol addiction in Cornwall?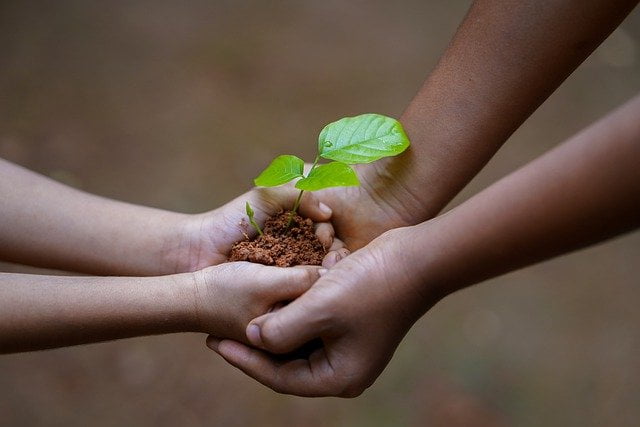 Following the completion of your detoxification, you typically require up to four weeks in order to fully recover from your addiction. This is known as rehabilitation.
During rehabilitation, you are exposed to a number of therapies designed to help you build the mental strength to remain drug and alcohol-free once you leave our residential rehabilitation centre in Cornwall.
Both your detoxification and rehabilitation programme shall take place in a supportive and highly structured environment. This shall instil a sense of organisation into your affairs, and we believe this is vital once you return home.
Why? Because organisation and routine allow you to plan your life so you may avoid bad influences and 'addiction triggers' which threaten your recovery.
Upon admission to a Cornwall rehab centre, you will be allocated to a single key worker. This key worker will help you clarify and achieve your goals during your time at our Cornwall rehabilitation centre.
Should you run into any problems during your time at our Cornwall rehab centre, your key worker will be your first port of call.
During your rehabilitation, we offer you a range of therapeutic offerings such as 12-step work, psychotherapy, CBT and workshops.
We also offer a range of holistic therapies such as art therapy, music therapy and mindfulness.
Residential drug and alcohol treatment available in Cornwall takes place in a modern and purpose-built building. The accommodation is excellent.
Each patient is given an en-suite bedroom with a TV and a double bed. All rooms include disabled access.
Why is aftercare in Cornwall so important?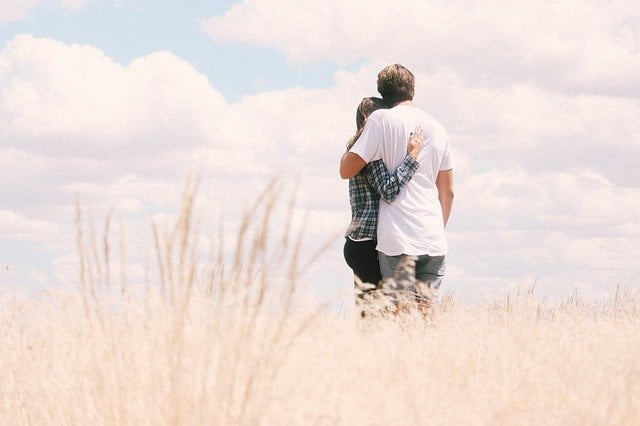 Before you leave our care, a thorough aftercare plan is put in place. This plan ensures you are completely prepared for life outside our rehab centre.
This plan contains a number of proven relapse prevention techniques. These techniques help you avoid or cope with most relapse risks you may face when you return to your community.
Vitally, your aftercare plan provides for aftercare therapy sessions. This allows you to return to the Cornwall rehab centre for up to twelve months following the completion of your residential stay.
Call our helpful, friendly team today on 0800 088 66 86
What are some alternative services and charities in Cornwall?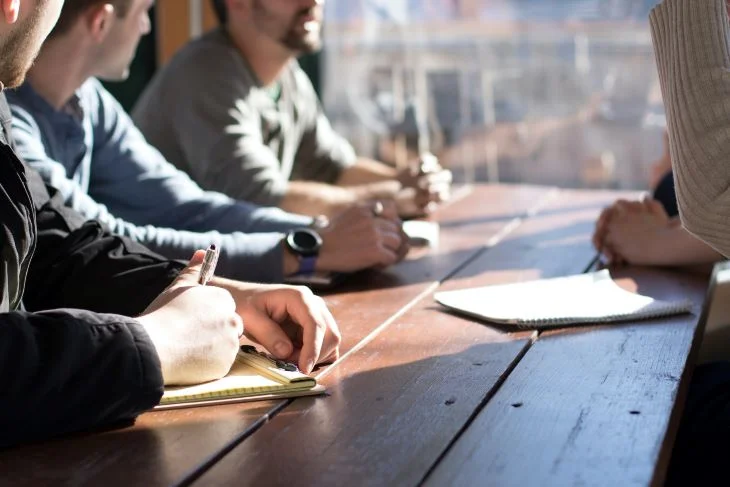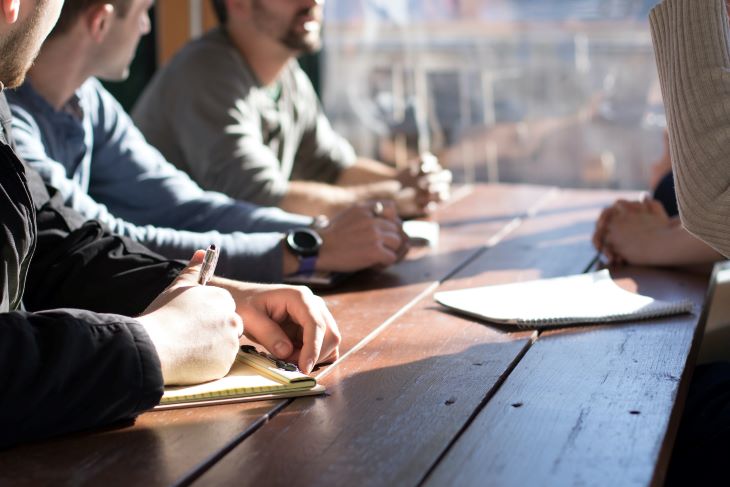 1. Addaction Chy
Address: Rosewyn House, Alverton Terrace, Truro TR1 1JE
Telephone: 01872 262 414
Website: https://www.addaction.org.uk/services/addaction-chy
2. Ara Recovery For All
Address: Pool Innovation Centre, Trevenson Rd, Pool, Redruth TR15 3PL
Telephone: 03301 340 286
Website: https://www.recovery4all.co.uk/contact/gambling-help-cornwall/
3. Mind Cornwall
Address: Bramery House, Alstone Lane, Cheltenham, GL51 8HE
Telephone: 01208 892 855
Website: cornwallmind.org
Going along to local 12-step programmes like Cocaine Anonymous, Narcotics Anonymous (NA)  and Alcoholics Anonymous (AA) can help you to stay sober by sharing your journey with other people in recovery and giving yourself over to a higher power.
The NHS provides reliable and free information for addictions and dependencies.
Smart Recovery can help you to spot and manage relapse triggers, and can provide you with tools to gain control over your thoughts and feelings.
Al-Anon is another useful service that can make addiction easier to navigate for you as well as your friends and family.
The NHS, Turning Point, Change Grow Live and We Are With You provide free and reliable information about drug and alcohol addictions and dependencies.
Find mental health with Rethink Mental Illness, Mind, Young Minds, Samaritans and Papyrus.
Rehabs and organisations are led by guidelines set by the American Society of Addiction Medicine, the National Institute for Health and Care Excellence, the National Association for Children of Alcoholics and the NHS Foundation Trust so you are in safe hands with person-centred care.
You will be given plenty of coping mechanisms [44] to maintain your sobriety, as well as the possibility of sober living houses.
How do I get help from Rehab Recovery today?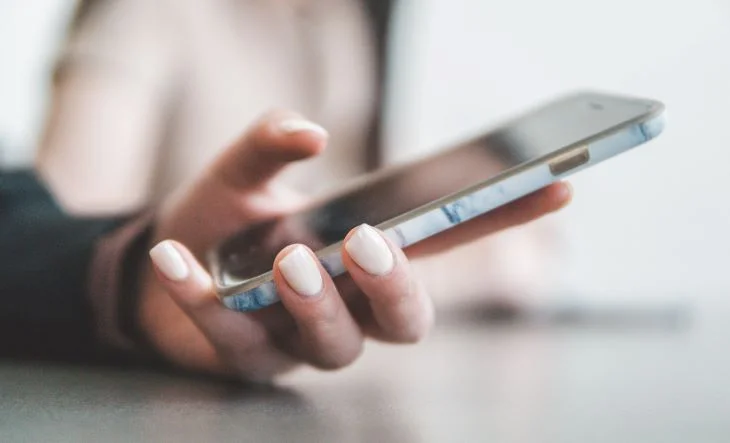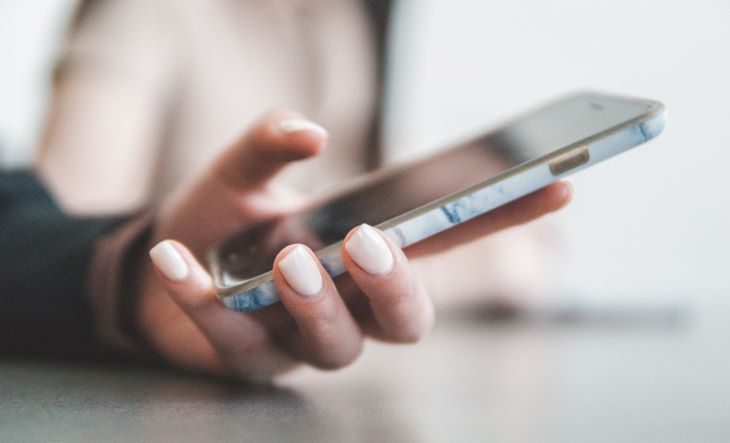 The services Rehab Recovery can offer are available across Truro, Port Isaac, Polperro, St Ives, Mevagissey, Mousehole, Looe, Marazion, Padstow, Newquay, Fowey, Falmouth, Penzance, Charlestown, Boscastle, Tintagel, Bodmin, Bude, St Austell, St Mawes, St Agnes, Launceston, Altarnun, Cadgwith, Porthleven, Wadebridge, Polzeath, Redruth, Coverack, Camelford, Perranporth, Liskeard, Hayle, Helston, Lostwithiel, Portreath, Mullion, Saint Just, Zennor, Camborne, Torpoint, Rock, Botallack, Blisland, Helford, Jacobstow, Kingsand, Cawsand, Crackington Haven, Crantock, Portscatho, and many more towns in and around Cornwall.
If you or your loved one is addicted to drugs and alcohol and needs help, we can guide you through the first steps to recovery.
All of the rehabs we recommend are regulated by the Care Quality Commission (England and Wales) or the Care Inspectorate (Scotland)
At Rehab Recovery, we offer free advice from a team of non-judgemental professionals, many of whom are in recovery and understand how hard it can be to change your relationship with addiction.
For more information about rehab in Cornwall, reach out to our 24/7, confidential hotline on 0800 088 66 86
References
[1] https://www.niaaa.nih.gov/alcohols-effects-health/alcohol-topics/older-adults
[2] https://arcr.niaaa.nih.gov/volume/41/1/natural-recovery-liver-and-other-organs-after-chronic-alcohol-use
[3] https://www.ncbi.nlm.nih.gov/pmc/articles/PMC5328289
[4] https://www.rethinkingdrinking.niaaa.nih.gov/thinking-about-a-change/Its-up-to-you/To-Cut-Down-Or-To-Quit.aspx
[5] https://www.ndtms.net/resources/public/Parental%20substance%20misuse/South%20West/SW_Cornwall%20and%20Isles%20of%20Scilly_2019-20_Parental_substance_misuse_data_pack.html
[6] https://www.ncbi.nlm.nih.gov/pmc/articles/PMC4402015
[7] https://www.cdc.gov/alcohol/onlinemedia/infographics/excessive-alcohol-use.html
[8] https://www.niaaa.nih.gov/publications/brochures-and-fact-sheets/understanding-dangers-of-alcohol-overdose
[9] https://www.niaaa.nih.gov/publications/arh27-3/209-219.htm
[10] https://www.upmc.com/services/liver-cancer/liver/alcohol-liver
[11] https://www.niaaa.nih.gov/alcohols-effects-health/alcohol-topics/alcohol-facts-and-statistics/alcohol-related-emergencies-and-deaths-united-states
[12] http://mentalhealth.vermont.gov/services/adult-mental-health-services/recovery/ten-components-recovery
[13/14] https://www.ncbi.nlm.nih.gov/pmc/articles/PMC6876531
[15] https://nida.nih.gov/publications/drugfacts/understanding-drug-use-addiction
[16] https://www.ihs.gov/sites/opioids/themes/responsive2017/display_objects/documents/4Pscreeningtoolhowto.pdf
[17] https://www.niaaa.nih.gov/publications/brochures-and-fact-sheets/treatment-alcohol-problems-finding-and-getting-help
[18] https://scholar.google.co.uk/scholar?hl=en&as_sdt=0%2C5&q=disease+model+of+addiction&btnG=&oq=disease+mode
[19] https://www.niaaa.nih.gov/publications/alcohol-and-brain-overview
[20] https://pubs.niaaa.nih.gov/publications/arh26-2/90-98.htm
[21] https://www.health.harvard.edu/staying-healthy/11-ways-to-curb-your-drinking
[22] https://scholar.google.com/citations?hl=en&user=VHMpXXIAAAAJ
[23] https://www.gov.uk/government/publications/review-of-drugs-phase-two-report/review-of-drugs-part-two-prevention-treatment-and-recovery
[24] https://www.rcpsych.ac.uk/news-and-features/latest-news/detail/2020/10/06/two-fifths-of-patients-waiting-for-mental-health-treatment-forced-to-resort-to-emergency-or-crisis-services
[25] https://premierneurologycenter.com/blog/neurologic-diseases-associated-with-alcohol-consumption
[26] https://cdn.website-editor.net/30f11123991548a0af708722d458e476/files/uploaded/DSM%2520V.pdf
[27] https://scholar.google.com/citations?hl=en&user=Ptx0xPkAAAAJ
[28] https://scholar.google.co.uk/citations?hl=en&user=4iN7MOMAAAAJ
[29] https://www.asam.org/asam-criteria/about-the-asam-criteria
[30] https://www.addictionpolicy.org/post/dsm-5-facts-and-figures
[31] https://assets.publishing.service.gov.uk/government/uploads/system/uploads/attachment_data/file/1113175/Alcohol-use-disorders-identification-test-AUDIT_for-print.pdf
[32] https://www.verywellmind.com/the-craft-approach-to-substance-abuse-intervention-5191125
[33] https://pubs.niaaa.nih.gov/publications/aa63/aa63.htm
[34] https://www.ncbi.nlm.nih.gov/pmc/articles/PMC5614930
[35] https://effectivehealthcare.ahrq.gov/products/alcohol-misuse-drug-therapy/consumer
[36] https://nida.nih.gov/publications/drugs-brains-behavior-science-addiction/treatment-recovery
[37] https://www.newdirectionsforwomen.org/what-percentage-of-alcoholics-recover
[38] https://health.clevelandclinic.org/halt-hungry-angry-lonely-tired
[39] https://www.ncbi.nlm.nih.gov/books/NBK385382/
[40] https://gpsych.bmj.com/content/32/5/e100087
[41] https://www.ncbi.nlm.nih.gov/pmc/articles/PMC7001356
[42] https://www.ncbi.nlm.nih.gov/pmc/articles/PMC6760428
[43] http://mentalhealth.vermont.gov/services/adult-mental-health-services/recovery/ten-components-recovery
[44] https://www.rethinkingdrinking.niaaa.nih.gov/tools/Interactive-worksheets-and-more/Stay-in-control/Coping-With-Urges-To-drink.aspx