Drug & Alcohol Rehab in Wokingham
Situated 6 miles from the university town of Reading and 30 miles from London, Wokingham has its equitable share of issues relating to substance addiction.
Whether you're looking for a drug or alcohol rehab to help you overcome your addiction, Rehab Recovery is here to help you find your solution.
Addiction Statistics In Wokingham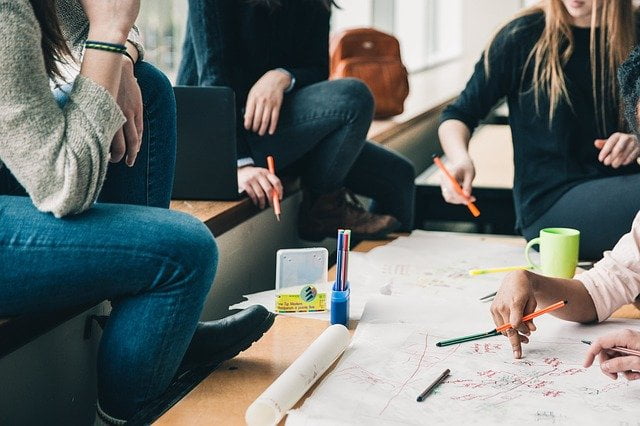 In the wider South East, thousands are feared to be struggling with a new addiction or have relapsed due to pandemic-related problems.
This is confirmed by recent data that sheds light on the addiction situation in or around Wokingham.
In 2018, ONS statistics revealed that the Berkshire county, in which Wokingham is a focal town, is one of the worst places for heroin and morphine deaths in the UK.
Across 2 years, the Reading area of Berkshire had 5.8 heroin and morphine deaths per 100,000 people, compared to the national average of 1.9.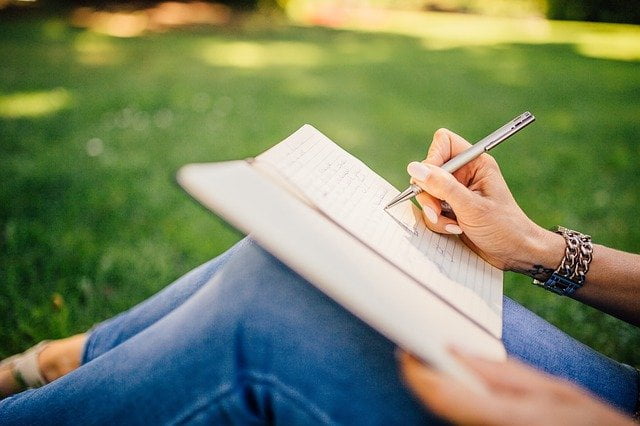 This is a tragic reflection of the growing drug-misuse problem in the area, and the number of victims in desperate need of drug and alcohol rehab in Wokingham.
Moreover, drug use is behind a high percentage of crime in the Wokingham area, as addicted individuals become increasingly ill and increasingly desperate.
Berkshire has a rate of 2 per 1,000 working adults per annum, while 2.8 crimes in the South East are the result of drugs.
This sheds light on the wider social implications of substance use disorders, and how affected individuals might lash out against the community.
Regarding hazardous alcohol consumption, many Wokingham residents suffer in the same way as those in communities across the country, experiencing significant rates of binge drinking and alcohol dependency.
In the UK, alcohol misuse is a serious public health problem that inflicts major social and economic consequences.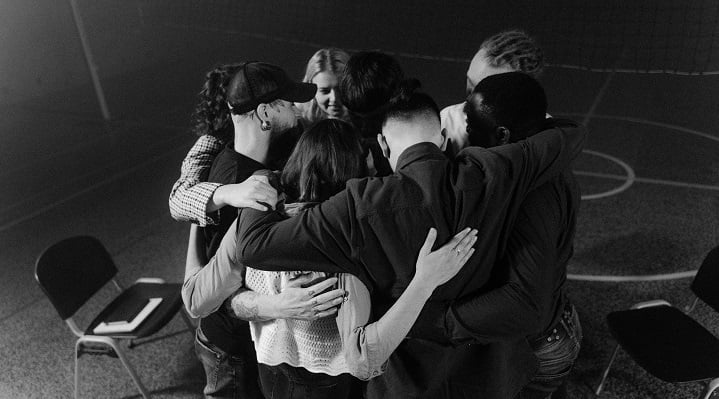 This is, unfortunately, a persistent problem in the South East of England, particularly in areas like Berkshire that surround London.
While Covid meant that fewer people sought hospital treatment, London nevertheless saw 318,595 alcohol-related admissions in 2021.
While thousands are successfully treated for substance use disorders, just as many slip through the net.
If you're facing the consequences of problematic substance use, or know someone who is, our team at Rehab Recovery is on hand to provide expert guidance.
With team members who have been through recovery themselves and enjoy a wealth of experience, we can help you find a suitable drug and alcohol rehab in Wokingham or the wider Berkshire area.
What Is Addiction Or Substance Use Disorder (SUD)?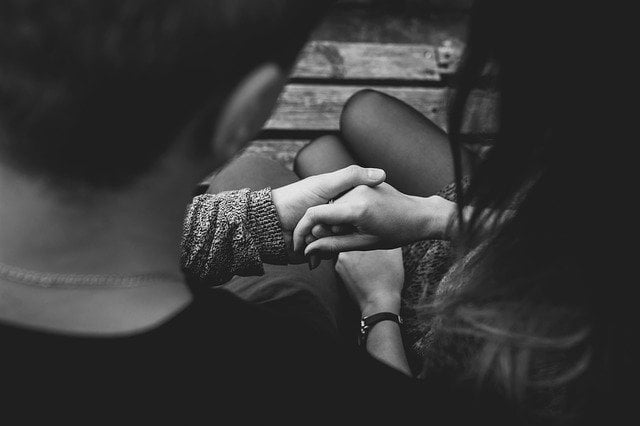 While most people have heard the word "addiction" or know someone who has been labelled an "addict", remarkably few have come across its medical name: Substance Use Disorder (SUD).
While this health condition has been stigmatised in the past, this updated name challenges the misconception that an addicted person is morally askew.
The research-led ASAM Criteria defines SUD as a "treatable, chronic medical disease involving complex interactions among brain circuits, genetics, the environment, and an individual's life experiences".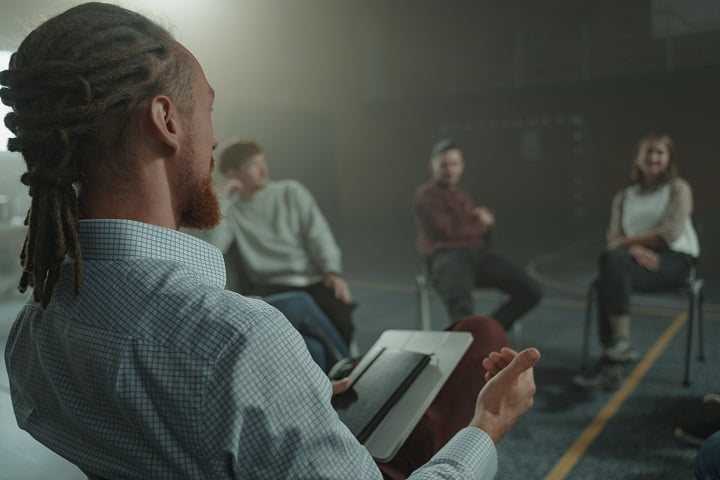 A similar definition exists in The Diagnostic and Statistical Manual of Mental Disorders, 5th Edition (DSM-5), which hadn't categorised addiction among other health conditions until its current publication.
This chronic dysfunction of the brain system causes its victims to compulsively pursue drugs and/or alcohol with no concern for the consequences.
Over time, a substance will become increasingly important, while previously important activities or responsibilities become less so.
This causes immense suffering relating to physical health, work and interpersonal relationships.
While experts remain conflicted on the specific causes of SUD, new brain imaging technologies have shed some light on this matter.
Our brains respond similarly to pleasurable substances in a way that can forge new neural pathways.
These reward pathways make escaping an addiction increasingly difficult the worse an addiction becomes.
This is also true of process and behavioural addictions, such as gambling addiction, shopping addiction, sex addiction and others.
What Is Drug And Alcohol Rehab?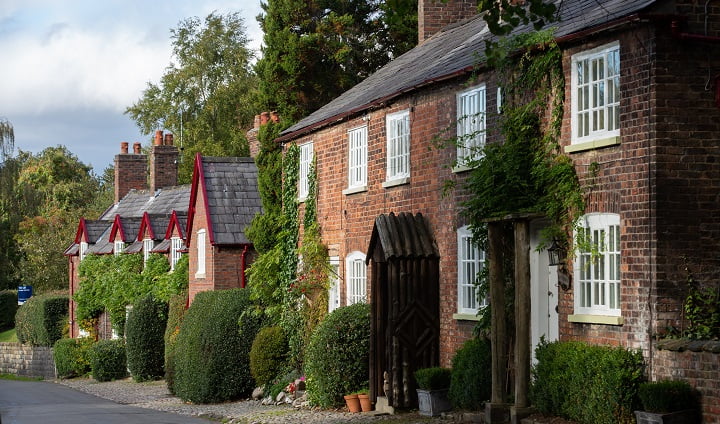 The term rehab, also known as rehabilitation or rehabilitative treatment, refers to the process of treating someone for their substance addiction. Rehab is a place that patients enter for varying lengths of time to recover from their SUD and achieve sobriety.
Typically, this is completed on a residential basis, but can also be undertaken remotely or semi-remotely.
Residential, or inpatient rehab services allow patients to remain in the clinic for a number of days, weeks or months in the case of severe SUD.
Those with less severe addictions who can function well on their own are offered outpatient treatment.
This means they travel to a drug and alcohol rehab in Wokingham for treatment while living at home.
Whether someone is battling Alcohol Use Disorder (AUD), opioid addiction, cocaine dependency or cannabis dependency, help is available at a drug and alcohol rehab in Wokingham.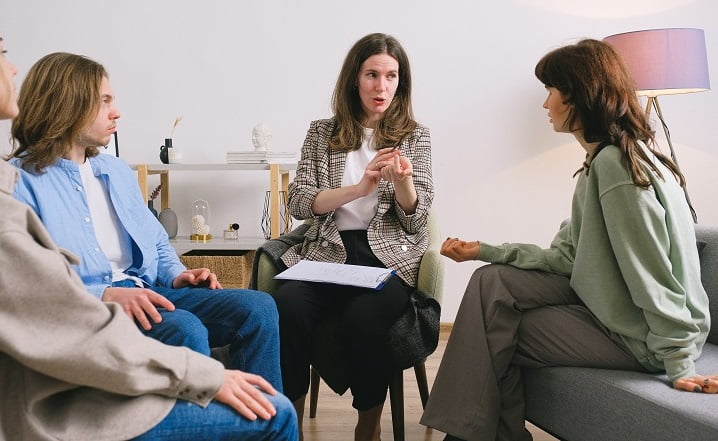 Patients will undergo a pre-admittance consultation and psychiatric evaluation to ensure any treatment they receive is personal to them.
Helping those in need select a suitable rehab facility is something we have experience with here at Rehab Recovery.
By contacting a member of the team on 0800 088 66 86, you'll be one step closer to accessing your free consultation and health assessment.
This psychiatric assessment allows us to design a bespoke recovery programme by noting your addiction history, physical state and mental well-being.
The specific nature of the assessment will vary, but often consists of pre-set assessment frameworks like the AUDIT (Alcohol Use Disorders Identification Test), the American Society of Addiction Medicine (ASAM) criteria of addiction, or the CAGE Questionnaire.
Following this, those urgently needing to detox can secure a bed in the clinic of their choice within 24 hours.
Intervention For A Loved One In Wokingham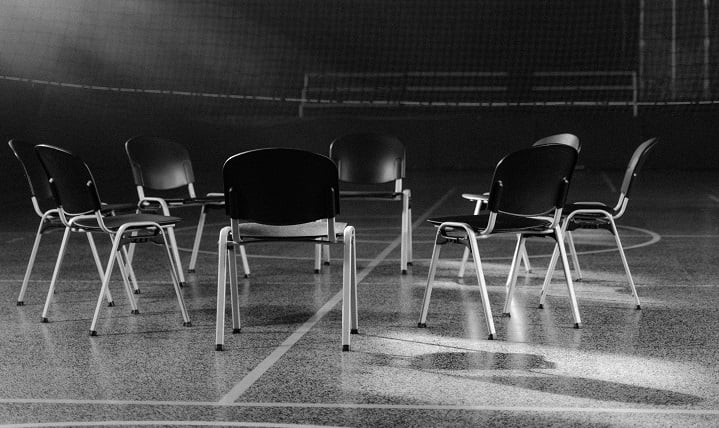 However, as many families will know, helping someone receive treatment for their SUD isn't always a clear-cut process.
They might be reluctant to attend a drug and alcohol rehab in Wokingham for a variety of reasons.
The most common of these is denying that they even have an addiction, which can be a hard reality to face.
To assist their addicted loved ones, families can consider orchestrating a professional intervention.
This is a planned venture where a group of people who care most about the addicted person organize a series of meetings.
In these sessions, loved ones will try to convince the SUD victim to accept treatment.
Staging an intervention can be demanding, as it involves organising participants, pre-arranging treatment and choosing a safe, comfortable location for sessions.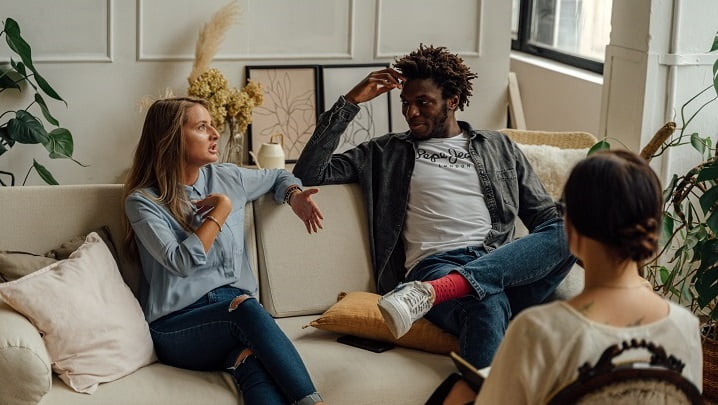 As such, we recommend utilising the expertise of a professional interventionist.
Rehab Recovery can assist you in this process, and find you a suitable professional in the Wokingham locale.
They can come in the form of a licensed alcohol and drug counsellor, a psychiatrist or a social worker who knows the ins and outs of staging an intervention.
Not only will they organise the logistical side of the intervention, but they'll also work with family members to make sure everyone feels heard and that conversations go smoothly.
CRAFT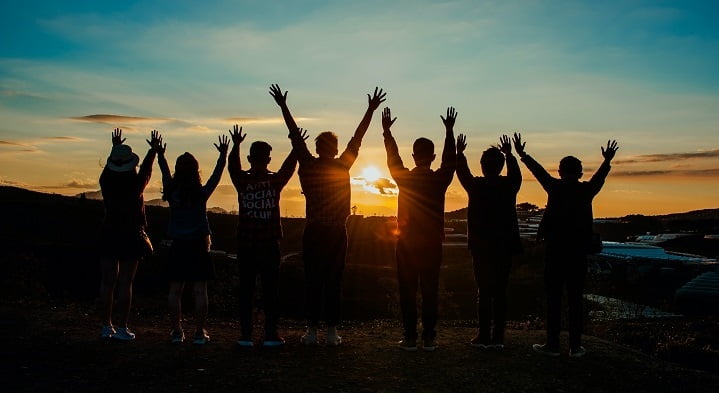 Moreover, an interventionist will utilise clinical frameworks to aid the process: such as the CRAFT method.
This scientifically-based model stresses the importance of clinical treatment while teaching the family to remain sympathetic and mindful.
It also relies heavily on positive reinforcement as a way of helping the addicted individual to recognize even small achievements and keep motivation high.
For example, if the SUD victim avoids a substance, family members are encouraged to say or do something nice for them.
Is A Drug And Alcohol Rehab Available Through The NHS?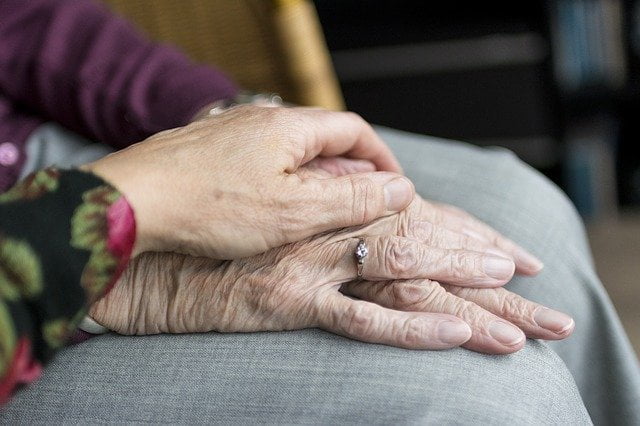 The NHS offers temporary residential detox and outpatient programmes at rehab centres or hospitals across the UK.
This form of treatment has many pros and cons to consider and should be compared to its counterpart, the private rehab facility when deciding which type of care is best for someone with SUD.
Pros Of Public Addiction Treatment In Wokingham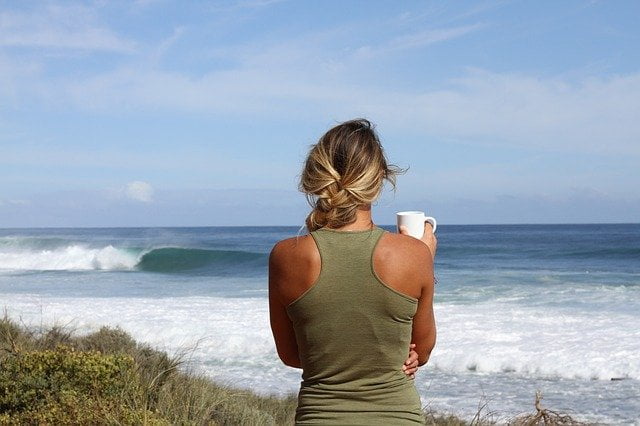 NHS programmes for addiction are often the preferred method of treatment on paper.
Patients are guaranteed flexibility and can continue living at home while undertaking therapy and relapse prevention planning.
This means they can maintain their employment and won't have to worry about leaving behind other responsibilities.
However, the most attractive aspect of NHS care is its affordability.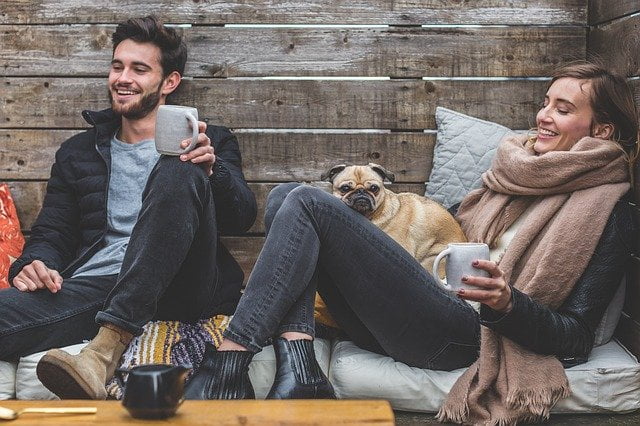 Patients accessing public services won't have to worry about paying a fee– which can make recovery more stressful further down the line.
They can often access the same addiction specialists who work at a private drug and alcohol rehab in Wokingham for a fraction of the cost.
To undergo free addiction treatment at a rehab clinic, patients are either assigned an outpatient programme or an intensive outpatient programme.
Both differ in the level of commitment they expect from the individual.
For example, outpatient NHS programmes take place in the evenings to align with work commitments, while intensive programmes require multiple sessions per week, each lasting a few hours.
Cons Of Public Addiction Treatment In Wokingham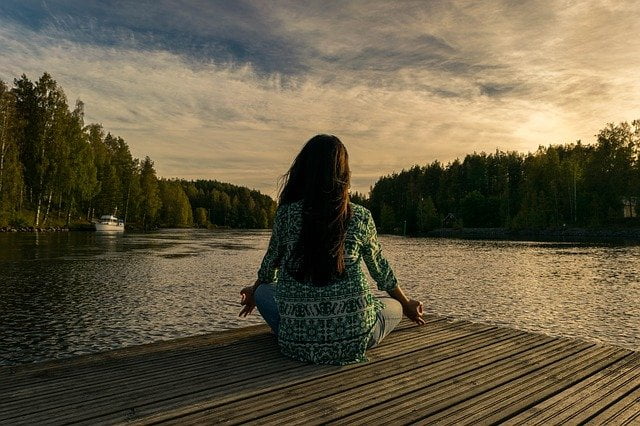 One of public treatment's most notable cons is the length of time patients wait for treatment.
Due to a lack of funding, high demand and a backlog of appointments following covid, NHS waiting lists are infamously long.
This can be dangerous, even fatal, for those who need to access addiction treatment immediately.
Moreover, once they've accessed this treatment, the outpatient nature of care may not be the correct fit for their condition.
It may be unhealthy for the addicted individual to be in their home environment, as the likelihood of encountering triggers increases the risk of relapse.
Moreover, patients suffering from severe addictions will need to be under constant supervision.
This can only be guaranteed through an inpatient programme at a drug and alcohol rehab in Wokingham.
Pros of Private Addiction Treatment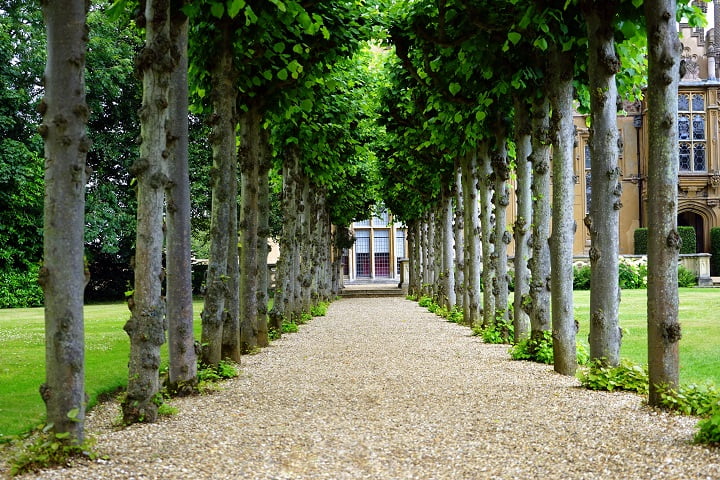 While many addiction experts debate over the causes of addiction, many agree that private residential care is the optimal way to treat SUD.
This is because to fulfil the requirements of their treatment programme, patients must stay onsite.
This allows them to fully focus on recovering both mentally and physically while avoiding temptations in the outside world.
Moreover, patients will receive personalised treatment at their chosen drug and alcohol rehab in Wokingham.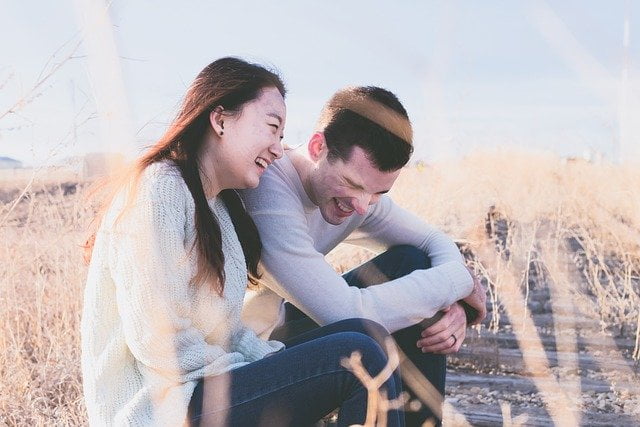 An addiction consultant will work with them and their loved ones to customize their detox, therapies and aftercare services.
Intricate planning and person-centred care helps individuals to feel more secure in their addiction treatment and subsequently improves retention rates.
The quality of this treatment is of a high standard and includes multiple forms of research-led psychotherapy.
Cons of Private Addiction Treatment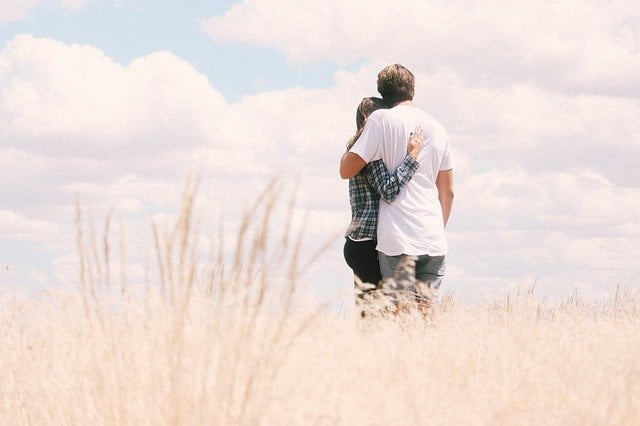 However, private residential treatment may not be optimal for some.
Those with a mild form of SUD may consider the treatment programmes to be overly rigorous and might find it restricts their freedom.
Moreover, patients are expected to pay varying amounts for their stay at a private drug and alcohol rehab in Wokingham.
How Much Does A Drug And Alcohol Rehab In Wokingham Cost?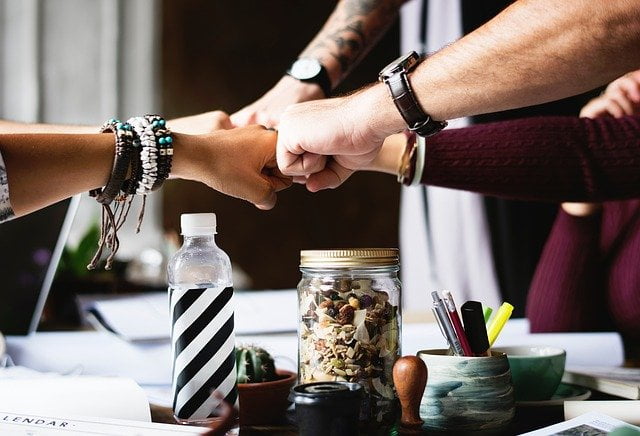 The actual cost of treatment will vary from rehab to rehab, and there is a panoply of factors that determine the final price tag.
These factors include the reputation of said drug and alcohol rehab in Wokingham, its location within Berkshire and the quality of its facilities.
For a standard 28-day rehab residency, subjects can expect to pay anywhere between £5,000 and £15,000.
The length of stay can be reduced to only cover detox, but patients will miss out on crucial psychotherapy to get to the bottom of their addiction.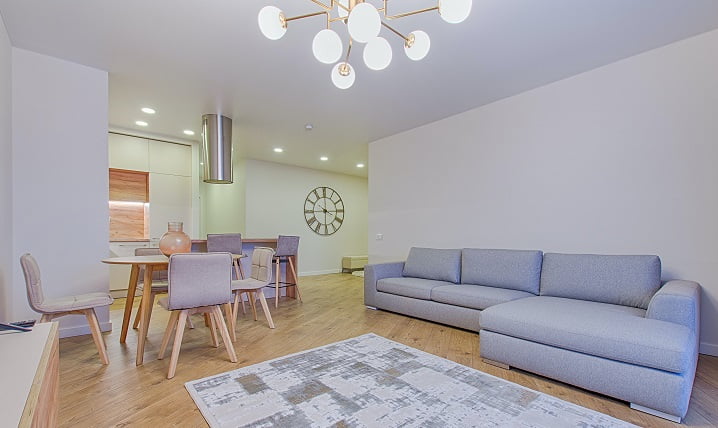 Fortunately, there are ways in which patients can lower the price of rehab treatment.
Multi-occupancy rooms typically cost less than private rooms and will ensure patients have access to the same facilities.
Moreover, if an individual has health insurance, they might be entitled to reimbursement.
Many providers now cover addiction treatment, as SUD is considered a health condition like any other.
For example, companies such as BUPA cover one stint of residential treatment per customer, covering therapy, detox and medications at a drug and alcohol rehab in Wokingham.
How Long Does Rehab Last In Wokingham?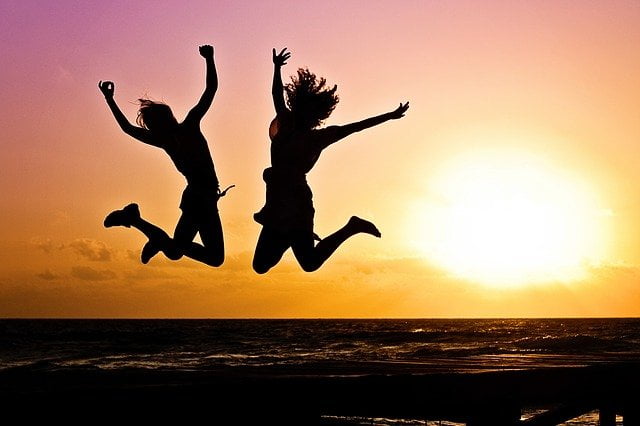 Many drug and alcohol rehabs in the Wycombe area offer 28-30 day programmes for patients.
This is a common length of stay, as it allows for complete detox and a course of intensive therapy without patients having to leave home for too long.
The initial detox phase will last around 7 days, depending on whether the patient requires medical intervention.
This applies to patients that are suffering from alcohol or heroin addictions, which often require various medications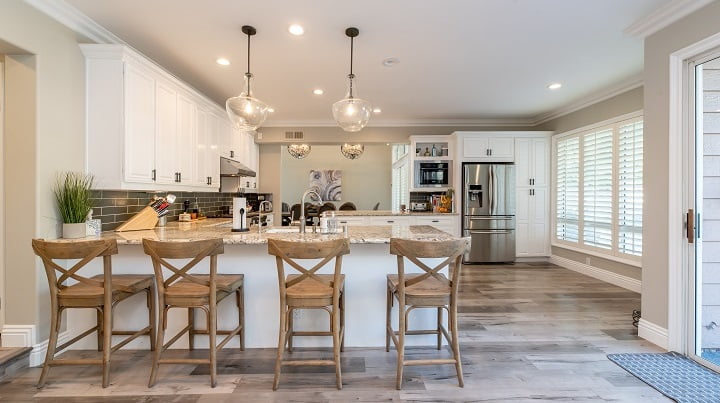 After detox, patients can spend the rest of their 28-30 day programme undergoing supportive care at their own pace.
While this time frame is considered the norm, rehab clinics also offer extended stays of either 60, 90, or even 120 days.
These plans are predominantly for those with opioid addictions, or co-occurring disorders requiring additional care.
It's important to note that the above information relates specifically to those living at their drug and alcohol rehab in Wokingham.
Outpatients will spend longer rehabilitating because their appointments are spread out over a long period.
As such, they'll likely spend weeks or months attending rehab whilst continuing their responsibilities at home.
Rehab For Physically Addictive Drugs In Wokingham: Alcohol And Heroin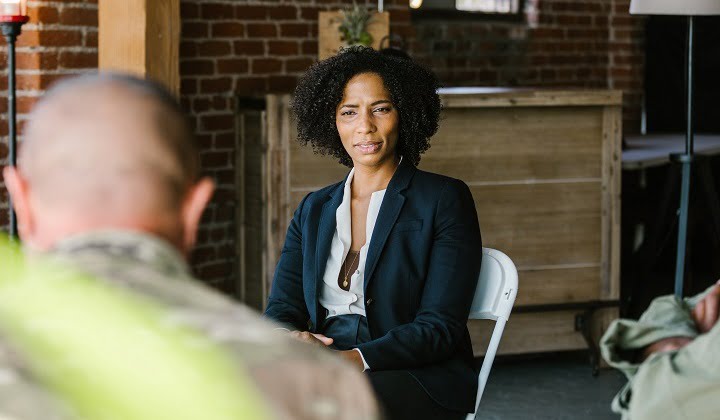 With one being a class-A drug and the other a recreational pastime for millions, alcohol and heroin aren't often put in the same category.
However, both can cause a powerful physical dependence – similar to ketamine addiciton and benzodiazepine addiction – and can result in dangerous withdrawal.
As such, the treatment programmes for both alcohol and heroin are structured similarly.
Detox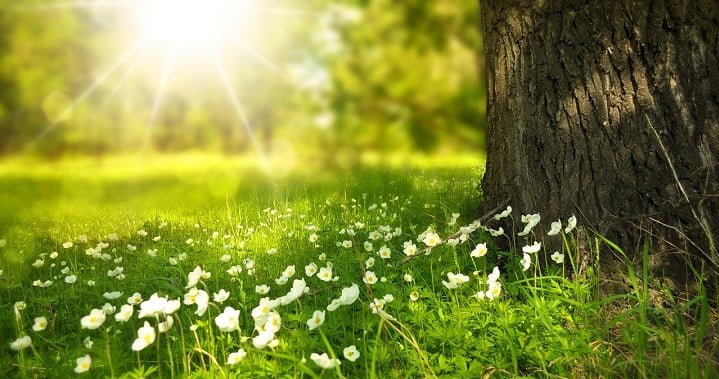 After checking in to a drug and alcohol rehab in Wokingham, most patients will undergo a medically-assisted detox and receive constant supervision.
This is because, sometimes mere hours after someone's last drink or dose, the body will begin exhibiting withdrawal.
Some of the most common drug and alcohol withdrawal symptoms include:
Abdominal cramping
Vomiting
Headaches
Fatigue
Rapid heart rate and palpitations
Seizures
There may also be sleep disturbances, headaches and muscle spasms.
Many other physical issues are also often present alongside addiction – and therefore must be considered during the withdrawal process – including:
By entering rehab as an inpatient, individuals can lessen or completely avoid these symptoms to provide the best start to their recovery.
They'll slowly withdraw from alcohol or heroin over a course of 7-10 days.
During this pharmacological intervention, patients will receive medication that's tailored to their specific, pre-arranged detox plan.
For alcohol detox, this will involve the use of drugs such as Librium, also known as Chlordiazepoxide, which is extremely effective at reducing the effects of alcohol withdrawal syndrome.
For heroin detox and recovery from other opioid use disorders, substances like methadone and buprenorphine are widely used for the same reasons, making heroin withdrawal a much safer process.
To prevent relapse, Naltrexone is usually prescribed as it blocks the high a patient would receive if they returned to alcohol or heroin.
Therapy and Treatment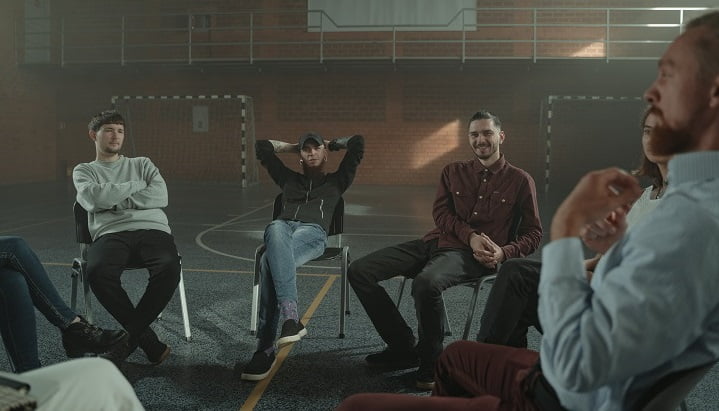 While detoxing is important, it is only one part of your bespoke treatment plan at a drug and alcohol rehab in Wokingham.
To get to the root of their alcohol or heroin addiction, patients will need to undertake a form of communicative therapy with an addiction therapist.
Those recovering from severe addictions such as AUD and opioid use disorder usually respond well to behavioural intervention and counselling.
Perhaps the most popular of these is Cognitive Behavioural Therapy (CBT).
Working with a CBT therapist allows patients to delve into underlying issues such as relapse triggers and the emotional causes of their addiction.
This helps victims to manage the urge to drink or use heroin by changing their thoughts, attitudes and behaviour.
Rehab For Psychologically Addictive Drugs In Wokingham: Cocaine And Cannabis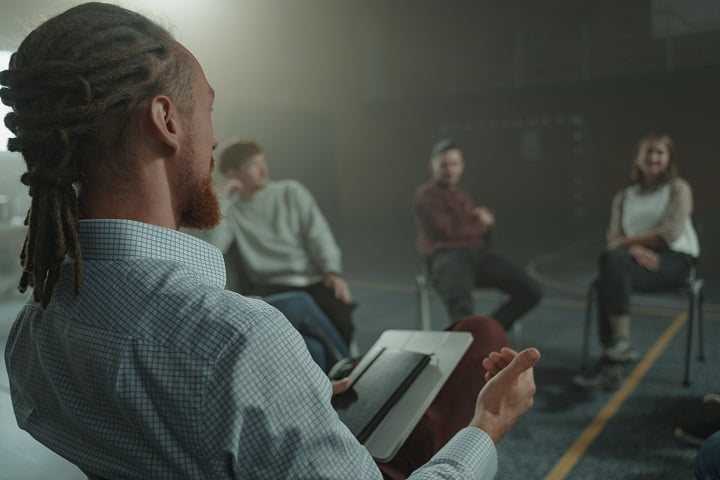 Those misusing cocaine, crack cocaine or cannabis often won't realise they're addicted because they don't suffer physically if they go without it.
However, this is because these types of substances lead to psychological addictions.
Their minds will create an extreme desire to use cannabis or cocaine, to the extent that their mental health and overall well-being suffer.
Withdrawal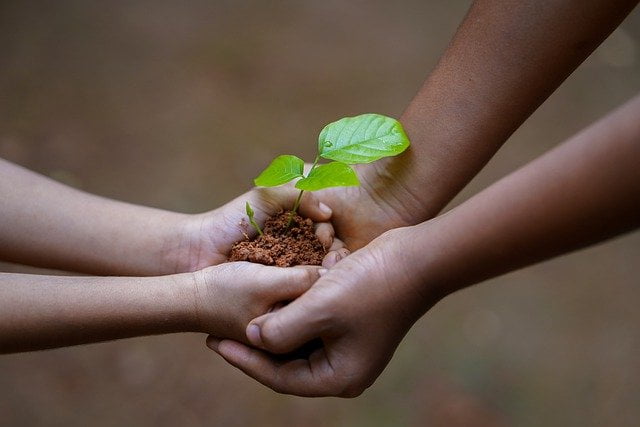 Unlike physically addictive substances, those addicted to these drugs may experience intense – but short-lived – mental withdrawal.
In the first few days after their last dose, subjects may begin to experience insomnia, low mood or anxiety.
Fortunately, this can easily be alleviated by clinical support at a drug and alcohol rehab in Wokingham.
While the use of medication isn't emphasised in cocaine or cannabis detox, it's possible to receive drugs to alleviate depression or anxiety, such as Beta-Blockers or SSRIs.
However, the main focus is on providing a safe, comfortable space in which patients can slowly detox and escape relapse triggers that are on the outside.
Professionals often posit that patients spend around 7 days detoxing from cocaine or cannabis with the support of psychiatrists and clinicians.
However, if patients are undertaking residential treatment at a drug and alcohol rehab in Wokingham, they may opt for a shorter 5-day detox.
This is so they can spend more time undergoing therapy.
Therapy and Treatment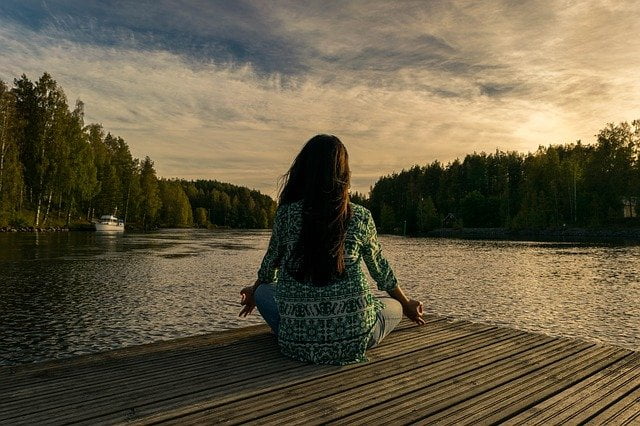 Due to the psychological nature of cocaine addiction and cannabis use disorder, behavioural therapy is often combined with Motivational Interviewing (MI) to ensure treatment retention.
In MI, patients are taught how to view rehab as an opportunity to achieve their recovery goals.
This is often used as a complementary therapy alongside psychotherapeutic techniques like DBT.
Dialectical Behavioural Therapy is particularly effective for those struggling with the emotional ramifications of their psychological addiction.
In DBT workshops, patients are taught methods to change behaviourally (like those used in CBT), whilst also learning to accept themselves.
This balance of change and acceptance techniques allows patients to overcome their negative emotions and acts as a powerful relapse prevention tool post-rehab.
Therapy At A Drug And Alcohol Rehab In Wokingham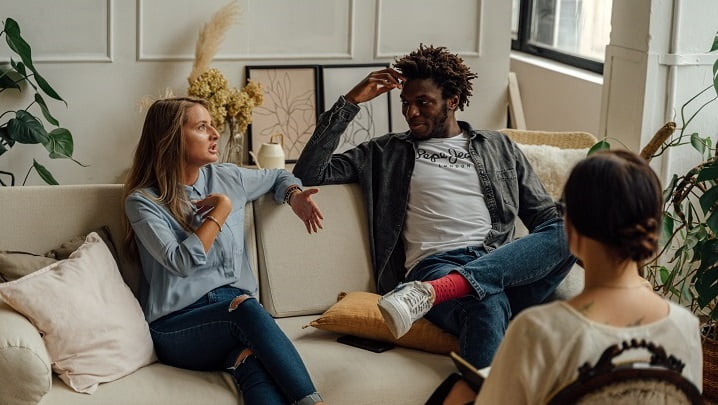 While attending a drug and alcohol rehab in Wokingham, patients are taught how to navigate situations without turning to substance use.
This is achieved by facilitating therapy or therapeutic methods in many different formats.
Whether a patient is undergoing mindfulness therapy, behavioural intervention or group counselling, each modality has the same aim: to promote healing.
Whichever techniques are included in your treatment plan will have been recommended by professionals based on your unique needs.
Cognitive Behavioural Therapy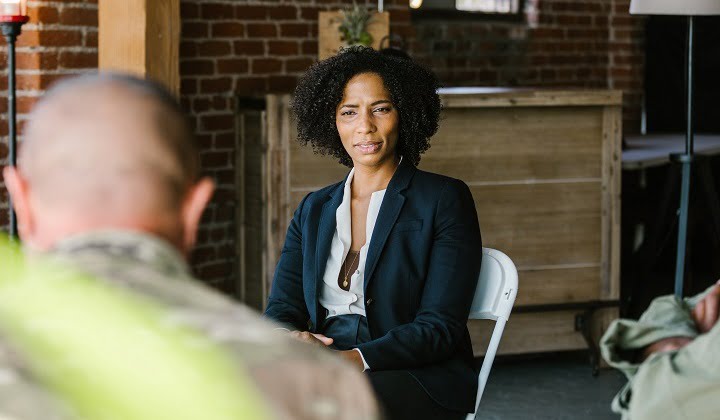 This form of structured talking therapy can be traced back to the 1960s and has since been implemented in rehabs across the world.
In essence, CBT helps people open up to the possibility of restructuring their thoughts, behaviours and actions.
It does this by identifying a patient's cognitive distortions or thinking errors, which are self-destructive and often negative cycles of thinking.
A common example of this is: I've just failed an exam. I'm a useless student and should never study.
Such ways of thinking are thought to cause a variety of substance use disorders.
Thankfully, with the help of a CBT therapist at a drug and alcohol rehab in Wokingham, patients can challenge these irrational thought patterns and cultivate positive ones.
Eventually, they'll learn to make healthier lifestyle choices and will no longer feel the need to turn to drugs or alcohol.
Dialectical Behavioural Therapy (DBT)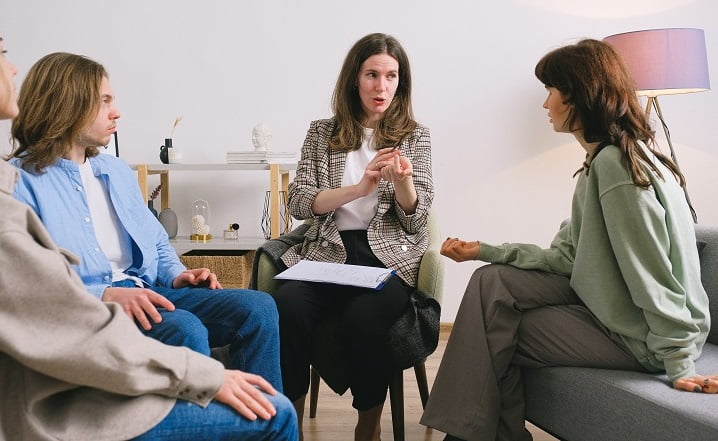 DBT is another adaptation of wider talking therapies that similarly concentrates on overcoming negative, substance-abusing behaviour.
However, it differs from CBT by focusing entirely on the emotional side of addiction, teaching patients how to balance change with acceptance.
In DBT sessions, the objective is to learn how to manage intense, often negative feelings and let them wash over us.
At the same time, patients will work with a counsellor to heal from past trauma and learn to foster a more positive perspective.
Holistic Therapies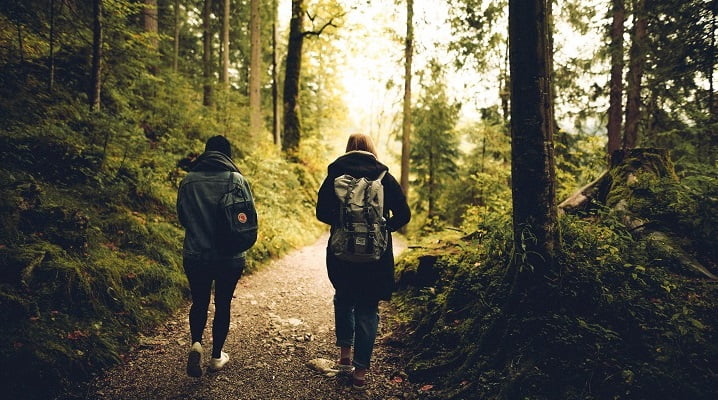 While many types of therapy will target a specific issue or symptom, holistic therapies aim to improve the overall wellness of each patient.
This means developing someone's spiritual, physical and mental well-being through mindful, energy-boosting activities.
HT includes a wide range of practices that can be undertaken outside of rehab to cultivate a healthier lifestyle.
Usually, these are physical activities like yoga, adventure therapy, pilates or tai chi.
However, patients can choose a workshop based on what aligns with their interests.
Some more examples include music therapy, art therapy, mindfulness, meditation, yoga, acupuncture, equine therapy, drama therapy and more.
Support Sessions & Group Therapy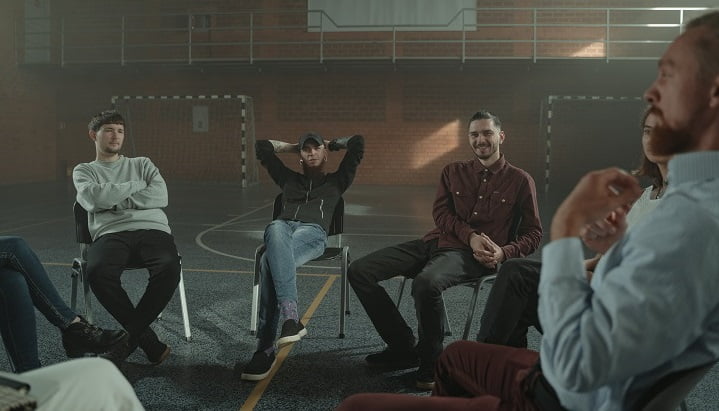 Peer interaction has long been considered an essential part of treatment for addiction.
At a drug and alcohol rehab in Wokingham, patients will have the chance to partake in both individual and group support sessions so that they can learn from others.
Under the guidance of therapists, a group of between 7-10 people dealing with addictions of all kinds will come together and talk.
The goal is to create a safe space where people can both talk about their recovery experiences and learn from the experiences of others.
These are far from the only therapy techniques and psychiatric treatments used at rehab in Wokingham, and just a few others include:
To experience any of these treatments and more at a drug and alcohol rehab in Wokingham, call us on 0800 088 66 86
Charities and Alternative Services in Wokingham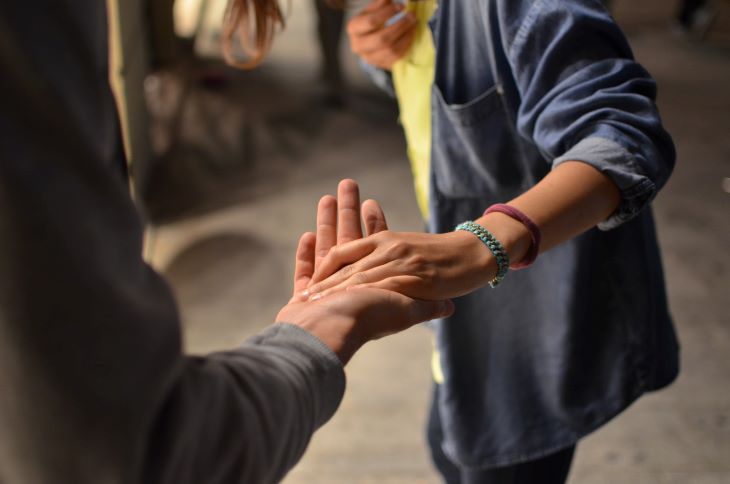 1. Cranstoun Wokingham
Address: 38 Station Rd, Wokingham RG40 2AE
Telephone: 01189772022
Website: https://www.cranstoun.org/services/substance-misuse/wokingham/
2. Wokingham & West Berkshire Mental Health Association Registered Charity
Address: Station House, Station Approach, Wokingham RG40 2AP
Telephone: 01189792620
Website: http://www.wokinghammentalhealth.org.uk/
3. Just Around the Corner (JAC) Ltd
Address: Rehoboth, Forest Rd, Wokingham RG40 5QY
Telephone: 01189441444
Website: http://www.jacoutreach.org/
Going along to local 12-Step programmes like Cocaine Anonymous, Narcotics Anonymous (NA) and Alcoholics Anonymous (AA) can help you to stay sober by sharing your journey with other people in recovery and encouraging you to lean on a higher power when recovery seems overwhelming.
The NHS (National Health Service) provides free, reliable information for drug and alcohol addictions and dependencies, as well as limited support through various NHS Foundation Trusts.
Smart Recovery can help you to keep relapse triggers in check, and manage your thoughts and feelings.
Al-Anon and Alateen are other useful services that can make addiction easier to navigate for you and your friends and family.
If you are suffering from too many temptations and triggers in your home life, you may also be able to gain temporary residence in a sober living house.
Whatever help you need to beat addiction – whether from a drug and alcohol rehab in Wokingham or an alternative service, let our experts help by calling us on 0800 088 66 86
Dual Diagnosis At Drug Rehab In Wokingham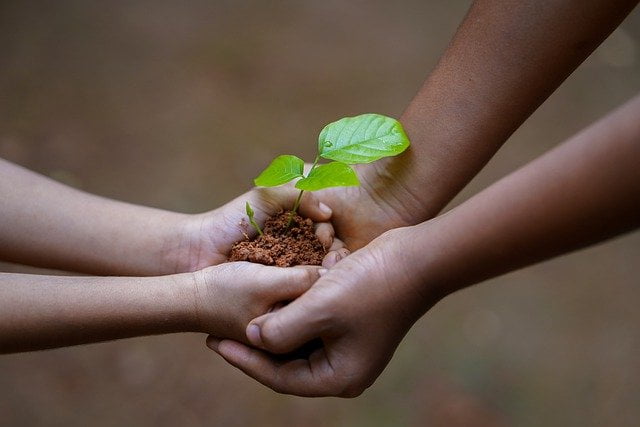 A dual diagnosis is when a mental health disorder is being experienced alongside a drug or alcohol addiction.
The existence of both issues can complicate or elongate the treatment process, as any treatment plan will need to be altered to address both the addiction and the mental disorder in order to be effective.
Treating just the addiction or just the mental health condition would be unwise.
Both issues can easily impact and worsen each other, so healing one whilst ignoring the other would inevitably result in either a relapse or heightened symptoms of the disorder.
Mental health disorders that are commonly linked to dual diagnosis include:
Dual diagnosis is very common.
In fact, around 45% of people already struggling with an addiction are also experiencing the impact of a mental health disorder, and those with existing mental health issues are twice as likely to develop an addiction than the rest of the population.
Whilst some patients are unaware of their existing mental health condition(s) at the point of entering rehab, others fully aware, having intentionally used substances as a coping mechanism for those conditions.
Luckily, this means that there is plenty of treatment options available to you if you are dealing with a dual diagnosis.
Many organisations across the UK offer free mental health support, whether you are also suffering from addiction or not.
You can also reach out to a number of helplines, including Mind UK, YoungMinds, Rethink Mental Illness, Samaritans, National Institute for Health and Care Excellence (NICE), Change Grow Live and Papyrus.
To learn more about how a rehab in Wokingham will support your mental health, call us on 0800 088 66 86
Contact Rehab Recovery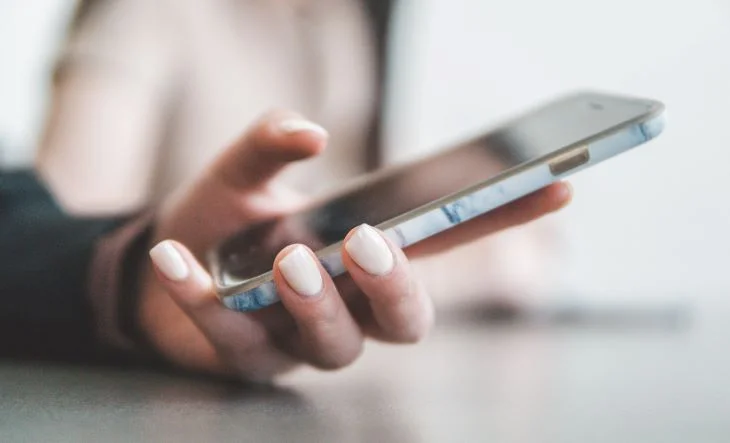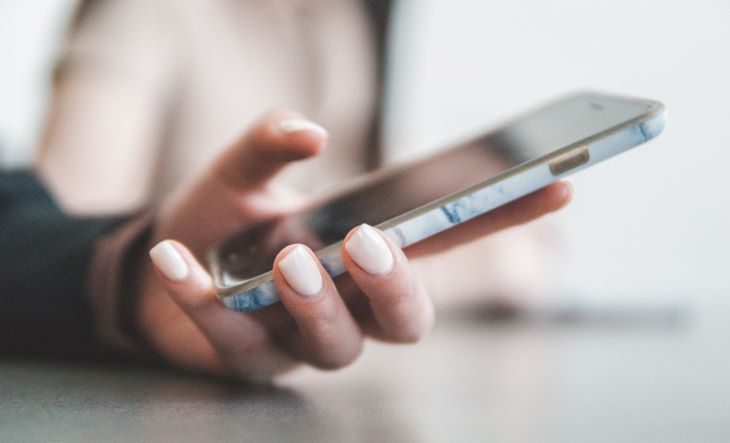 The services Rehab Recovery can refer you to are available across Maidenhead, Basingstoke, Newbury, High Wycombe, Windsor, Slough, Ascot, Bracknell, Crowthorne, Eton, Newbury, Thatcham, Cookham, Bucklebury, Pangbourne, Sonning, Sunninghill, Wraysbury, Lambourn, Ascot, Speen, Twyford, Finchampstead, Binfield, Chieveley, Kintbury, Aldermaston, Boxford, Sunningdale, Great Shefford, Littlewick Green, East Ilsley, Bisham, Datchet, Theale, Crowthorne, Beenham, and even more towns in and around Berkshire.
If you or your loved one is addicted to drugs and alcohol and needs help, we can guide you through the first steps to recovery.
All of the rehabs we recommend are regulated by the Care Quality Commission (England and Wales) or the Care Inspectorate (Scotland).
At Rehab Recovery, we offer free advice from a team of non-judgemental professionals, many of whom are in recovery and understand how hard it can be to change your relationship with addiction.
For more information about rehab in Wokingham, reach out to our 24/7, confidential hotline on 0800 088 66 86.