Drug and Alcohol Rehab in Windsor
Living with the consequences of addiction is really difficult. It impairs health, cognitive functioning, work, and family relationships.
The devastating reality means that at some point, it becomes inevitable that you have to admit you have an illness. To treat it, the best place to go is an alcohol rehab in Windsor.
While it's difficult to find numbers for Windsor in particular, across the whole of Berkshire, 50 people (41 men and nine women) died due to alcohol and/or drugs in 2020.[1]
In Windsor and Maidenhead, five people died that same year due to drugs.[2] More people in the area are seeking rehabilitation support. Read on to find out about your options.
Overcome your addiciton with the help of a rehab clinic in Windsor by calling us today on 0800 140 4690
The brain and alcohol addiction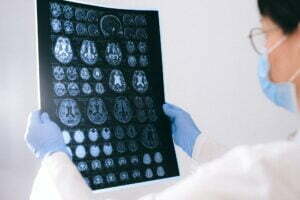 Alcohol addiction is driven through the brain. The substance triggers a response in the brain's reward system when you drink, meaning it can make you feel good. So despite the negatives (i.e. a hangover), the feelings around reward make people return to it.
When this happens a few times, the brain starts to change. A neurological pathway is formed, creating a habit that becomes hard to break.
With even more time and alcohol use, the brain chemistry is so altered that a person can no longer function without it.
In the case of physical dependency, a person can literally die if they aren't weaned off alcohol safely. At this point, a stay at an alcohol rehab in Windsor is essential.
You can read more about the disease of addiction here.
To discover more about how alcohol addiction affects the brain and what a rehab in Windsor can do to help, call us today on 0800 140 4690
All about rehab in Windsor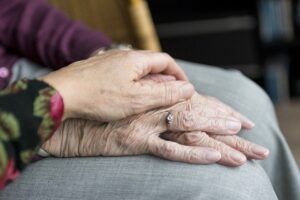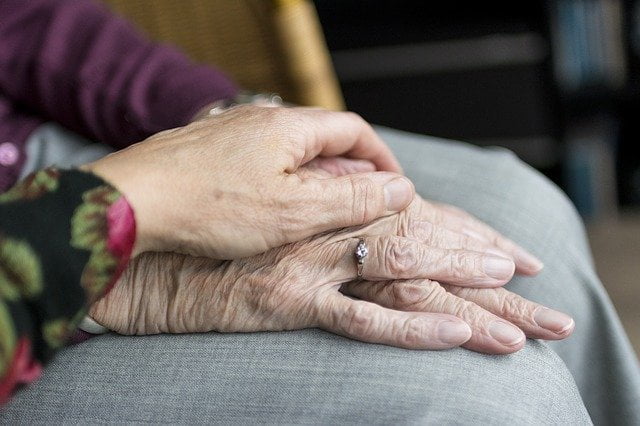 In the case of addiction, whether to alcohol or drugs, the best treatment methods are found at private rehab clinics. These are residential environments designed to feel welcoming that offer clinical ways of healing your addiction.
You'll find a staffing team with a wide range of skills and experience.
They are experts in the field and are fully trained to identify your needs and provide you with treatments to become and stay sober.
At rehab, staff are around 24 hours, seven days a week. You can access physical alcohol and drug detox services, which are imperative where severe alcohol and heroin addictions exist.
There are both psychological and alternative therapies on offer every day. As well as this, therapists and counsellors support you through both individual therapy and group therapy.
Addiction is not considered a 'choice' or 'moral failing' on behalf of the addiction sufferer – so the focus of rehab is always on returning agency to the patient.
Begin your journey towards permanent recovery at an addiction rehab centre in Windsor – call our team today on 0800 140 4690
Holding an intervention in  Windsor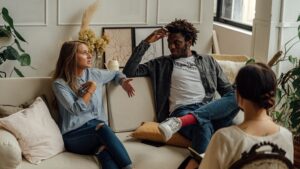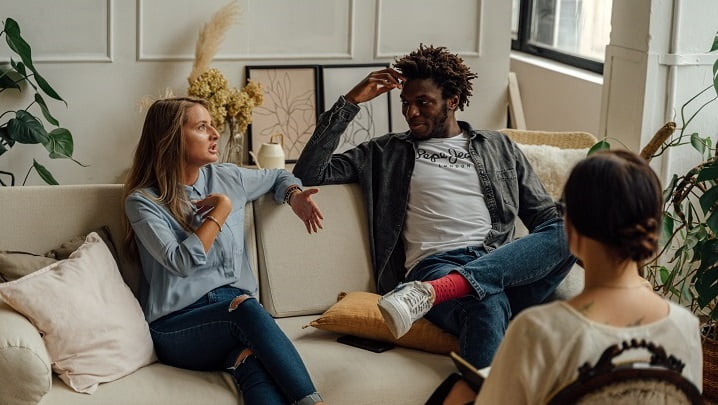 Loving someone who has an addiction tends to be a very painful experience. Witnessing the demise of your loved one as they slowly destroy themselves is harrowing.
Many families aren't sure how to manage. As a result, it's easy for codependent and apathetic relationships to develop. If you're in this position, you can contact Al-Anon and AdFam to access support for you.
In terms of your loved one with the addiction, there are a couple of interventions you can use:
A traditional intervention is where you and maybe one other family member are supported by a professional (i.e. a GP or substance misuse worker) to meet with your loved one. Together you discuss the situation and implications and then come to a solution about what to do going forward to support everyone.
The CRAFT intervention offers families a "toolbox". You'll learn about addiction as awareness always helps. You'll be given guidance on communicating and improving relationships with your loved ones according to how "ready to change" they are. The goal is to focus on positive behaviours. You'll also learn the importance of self-care.
Make sure that your loved one gets the help they need from an alcohol or drug rehab in Windsor by calling our team today on 0800 140 4690
How much does rehab in Windsor cost?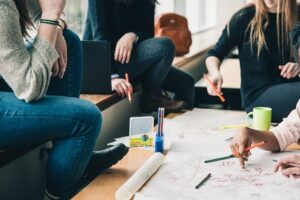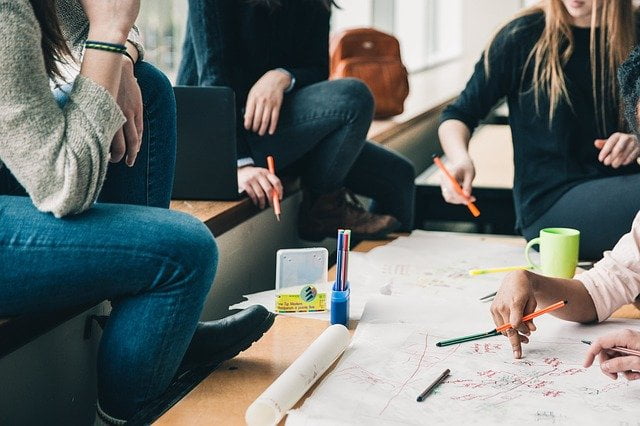 There are various things that will alter the cost of a stay at an alcohol rehab in Windsor, including:
What treatments you need
Whether you opt for a single or multi-occupancy room
The type of establishment it is (i.e. luxury or more affordable)
To give you an idea, however, for a 28-day stay, a high-end rehab clinic in Windsor can charge around £14,000. At the other end of the scale, a more budget-friendly option comes in at around £4,000 for 28 days.
To learn how much your stay at a rehab centre in Windsor is likely to cost, call our expert team on 0800 140 4690
Can I get the NHS to cover my space at Windsor drug and alcohol rehab?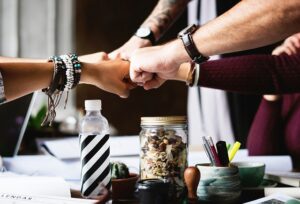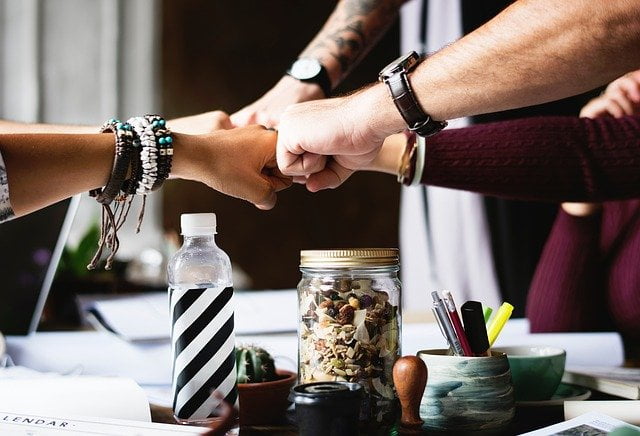 Through the government budget, the NHS gets some money to fund places at drug and alcohol rehabs. However, to be granted this funding in Windsor, you have to meet particular criteria. This includes:
Being actively involved with council-funded drug and alcohol services already
Having demonstrative evidence that you're committed to recovery
Being from a low-income household
You can apply to the local council for funding if you're eligible.
The council staff then decide who, of the many applications they receive, will be granted the money to go to private alcohol and drug rehab.
Please call our 24 hour helpline on 0800 140 4690
Private rehab in Windsor – the length of your stay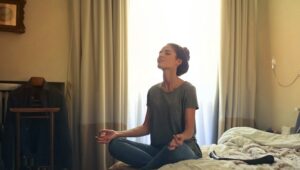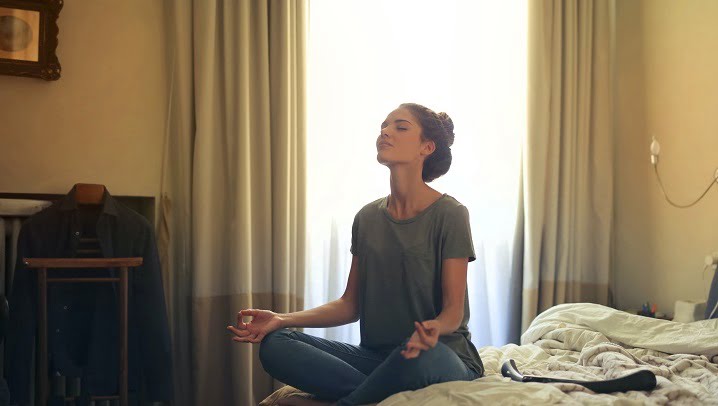 The majority of people stay in rehab for 28 days. This is the usual recommended amount of time professionals give to people requiring treatment.
Staying at rehab for a few weeks means you get the time to get through your withdrawal period and then move on to psychological treatments, learning and practising new skills. This is imperative.
Actively getting involved in recovery and having more time to do so helps you create new and healthy habits to replace the old.
Occasionally, some people go to rehab for a 7-10 day detox.
While this is important to keep a person safe and alive, a more extended stay is always more advisable to move on to the mental and emotional healing after the physical withdrawal has been dealt with.
For a personalised prediction of how much your stay at a private rehab clinic in Windsor is likely to cost, call us today on 0800 140 4690
In Windsor, you can opt for NHS services or a private clinic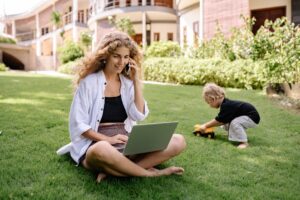 There are two main types of addiction treatment in Windsor; treatment funded by the NHS (i.e. council-funded) or private treatment (i.e. a private rehab).
Going to private alcohol rehab in Windsor means you get access to top-quality treatments by specialist staff. The treatment methods have the goal of getting you sober.
They include therapies, relaxing and fun activities, physical treatments (i.e. medications), and treatment for mental health conditions.
There's a chef who makes delicious meals each day that support your healing.
You'll have your own personal space to sleep and be given an individualised programme to follow.
NHS services serve anyone in the Windsor community who accesses the clinic for support.
You'll be assigned a caseworker who will assess you and advise you on what sessions you can go to each week.
There are usually weekly 12-Step groups and some one-to-one sessions available.
For help accessing NHS support for addiction treatment services, call our team today on 0800 140 4690
How inpatient and outpatient addiction treatment services in Windsor differ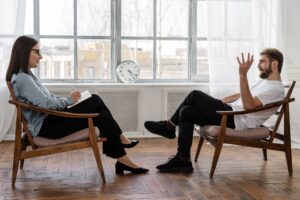 Undergoing inpatient services is when you stay at a residential rehab for treatment.
Private rehab clinics mainly offer inpatient services.
However, some residents might also access limited outpatient services after leaving rehab.
Outpatient services are when you go to a clinic at a certain time to receive treatment, such as for an addiction counselling session.
Council-funded services offer outpatient treatment. You'll stay at home and continue life as usual (i.e. going to work, looking after the kids etc.) but keep to specific appointments.
For help choosing between inpatient and outpatient addiction treatment in Windsor, call us today on 0800 140 4690
Alcohol detox and alcohol rehab in Windsor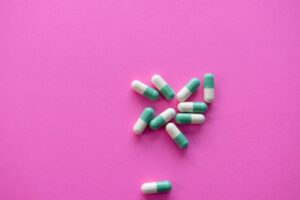 It's really important to have an alcohol detox if you've got an alcohol addiction. While it might be legal, alcohol creates one of the most dangerous withdrawal periods of all substances.
This is because it creates a physical dependency in the body as well as a psychological addiction.
A physical dependency means it becomes dangerous to stop drinking if you're on your own because the body will start to shut down. Alcohol withdrawal symptoms include:
Shaking
Sweating
Mood swings, irritability and upset
Impaired cognitive functioning
Confusion and hallucinations
Sickness and diarrhoea
Seizures
Entering an alcohol rehab in Windsor means that a doctor will be able to issue with the prescription drug Librium, which stops the body from shutting down.
It eases alcohol withdrawal symptoms, and you'll also be cared for by a team of professionals and healthcare workers. Your safety is paramount.
Following the alcohol detox, psychological and emotional healing begins. You'll take part in therapies, addiction counselling, and group sessions to unravel the causes of your alcoholism and what you need to do now to remain sober.
Overcome your alcohol addiction with the help of a rehab clinic in Windsor – call our team today on 0800 140 4690
Cocaine rehab in Windsor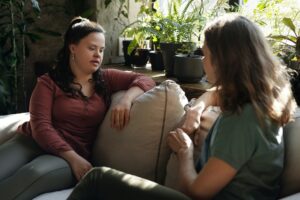 It's possible to enter drug rehab in Windsor if you've developed an addiction to cocaine.
Across the country, more people have been taking this drug and developing problematic use.
This is a large issue because of how easy it has become to get hold of.
Cocaine and crack cocaine are stimulants. When people first start using it, they might experience feelings of euphoria and a loss of sensation in their nose, face, and mouth. It increases energy, chattiness, and alertness.
While some might enjoy these side effects, it's important to remember that cocaine also strongly impacts the central nervous and cardiovascular systems.
The heart is put under particular strain, and there is an increased risk of heart failure.
Rehab treatments focus on changing the thought patterns that lead to the compulsive use of the drug.
For this reason, staff offer cognitive behavioural therapy, which gives you the skills to manage cravings successfully.
Cocaine is not physically addictive, so cocaine detox is not needed.
Overcome cocaine addiction at a drug rehab in Windsor by calling us today on 0800 140 4690
Heroin rehab in Windsor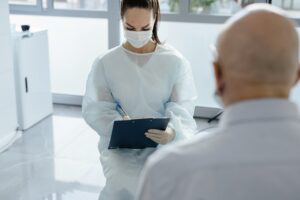 The best way to wean off heroin safely is through a medically supervised heroin detox at a drug rehab. Heroin creates seriously challenging withdrawal symptoms including:
Sweating and shaking
Severe bone and muscle pain
Flu-like symptoms (i.e. runny nose)
Sickness and diarrhoea
Mood swings
Hallucinations
Paranoia and confusion
To come off heroin, you need to go through a seven to ten-day detox where the on-site doctor will administer the prescription drug Subutex , a synthetic opioid.
It's provided in a tapered way, meaning the dosage will decrease across the days so that symptoms are kept to a minimum until you're substance-free.
While under the influence, heroin eases pain. Hence motivations for using it are quite often linked to physical and emotional pain.
There are treatments that address what this means for you and how you can manage various types of pain or painful memories through healthy coping mechanisms going forward.
Overcome heroin addiction at a drug rehab in Windsor by calling us today on 0800 140 4690
Cannabis rehab in Windsor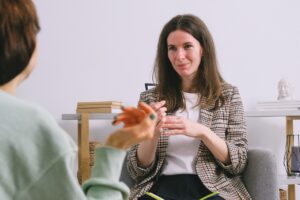 Despite common myths, it's possible to form a drug addiction to cannabis. It is, after all, a psychoactive substance that impacts your brain. The side effects are what people often return to the drug for.
Side effects include:
Feeling relaxed
Feeling content, happy, or euphoric
Getting the "giggles"
Feeling sleepy
When starting out, many people don't consider that cannabis is also linked to adverse mental health. Ironic considering many use it to try and ease their mental health issues.
Actually, cannabis can lead to increased anxiety, depression, psychosis, personality disorder and schizophrenia.
As it's a psychological addiction, your treatments will mainly focus on the psychology behind your motives for using. You will not need to undergo a cannabis detox.
It might be linked to mental health, work, family, or social difficulties. There is an emphasis on learning new strategies to approach life and manage well-being.
Overcome cannabis addiction at a drug rehab in Windsor by calling us today on 0800 140 4690
What therapies do you get when you stay at rehab in Windsor?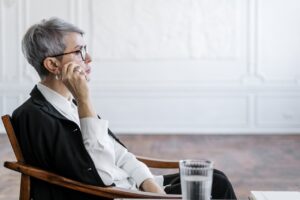 As a resident at an alcohol rehab in Windsor being treated for alcohol or drug addiction, staff will decide from a wide range of addiction treatment methods what will suit you most.
While some might be more tailored to you, there will likely be some activities that all residents participate in that are slightly more generic.
To experience any and all of these effective treatments at a rehab centre in Windsor, give our team a call on 0800 140 4690
Dual diagnosis at rehab in Windsor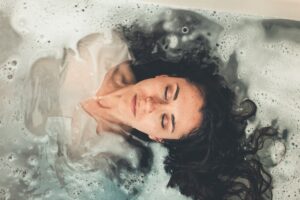 Many people at rehab will be told by a psychiatrist or therapist that they have a dual diagnosis. This means that you also have a mental health condition as well as an addiction.
In the addiction field, this isn't unusual, so you have nothing to worry about in terms of staff knowing how to handle your programme.
Drugs and alcohol are quite often used to self-medicate around conditions such as depression and anxiety.
However, using substances regularly can lead to addiction.
At rehab, the staff will follow a protocol that supports you in both areas. While addiction treatment is the main focus, there will be work done to support you around healthily managing your mental health too.
Learn how a drug and alcohol rehab in Windsor will work to support your mental health by calling us today on 0800 140 4690
Relapse prevention planning at rehab in Windsor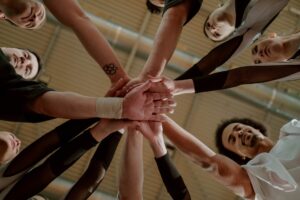 During your stay at an alcohol rehab in Windsor, you and one of the staff members will develop your relapse prevention plan.
Experts have agreed that abstinence is far more effective than harm reduction or moderation management, which is why this plan will be so essential.
It's important you explain the who, what, and where of what triggers your substance use. Doing so allows you to create a much more effective prevention plan.
Your plan will include steps on how to remain sober. This might be from starting up new hobbies, spending more time with positive people, and going to peer group sessions.
There will be reminders on how to practise techniques to manage cravings and who to call during challenging moments.
As well as the above, there is an outline of what to do should you relapse. It's critical you follow this plan so you can return to recovery as quickly as possible.
Make sure that you beat addiction once and for all at a rehab in Windsor by calling us on 0800 140 4690
What other support services are there in Windsor?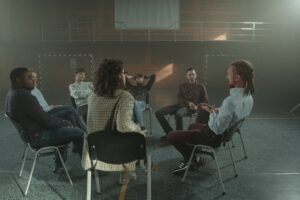 Professionally supported drug and alcohol rehab is one of the best ways to recover from addiction, but it is far from the only service.
You might want to link up with other alcohol and drug addiction treatment centres when leaving rehab as part of your aftercare plan. This might be done straight away just to keep you focused, or further down the line if you find yourself struggling.
Please call our 24 hour helpline on 0800 140 4690
Statutory-Funded Programs & Rehabilitation Alternatives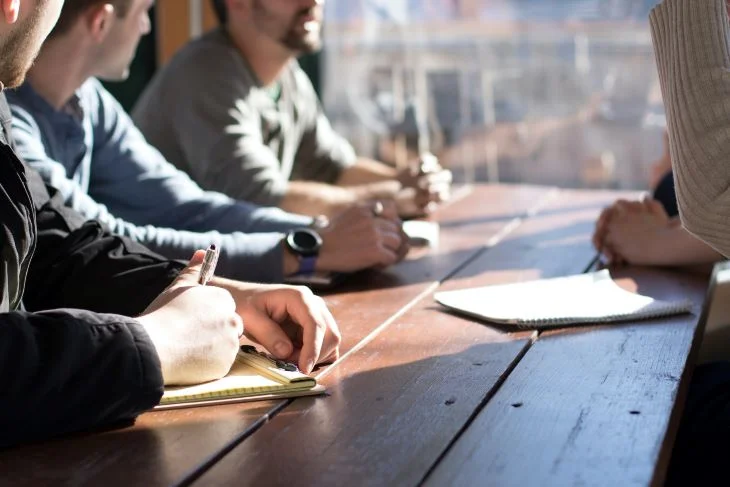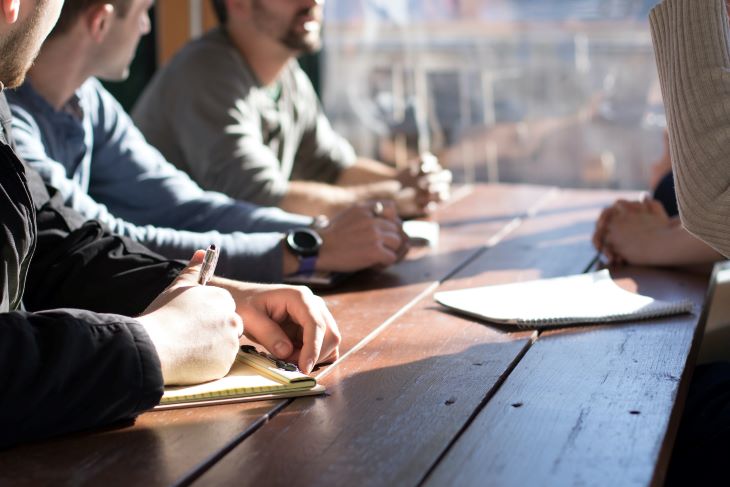 The charities and public organisations below can offer you free treatments and support groups:
1. Cranstoun Windsor & Maidenhead
Address: Unit 13, Reform Rd, Maidenhead SL6 8BY
Telephone: 01628796733
Website: https://cranstoun.org/help-and-advice/alcohol-other-drugs/rbwm/
2. The New Coach House
Address: Griffin Court, London W12 7LL
Telephone: 02087406815
Website: http://wellbeing.turning-point.co.uk/centrallondon/hubs/hammersmith-fulham/
3. Ealing RISE – London
Address: 36A Northcote Avenue, Southall, UB1 2AY
Telephone: 020 8843 5900
Website: https://www.turning-point.co.uk/find-a-service.html#/108
Papyrus, Rethink Mental Illness, Young Minds Samaritans, or Mind can offer free wellbeing services, to keep your mental health in shape while you recover from addiction.
Rehab Recovery Can Help You Make a Decision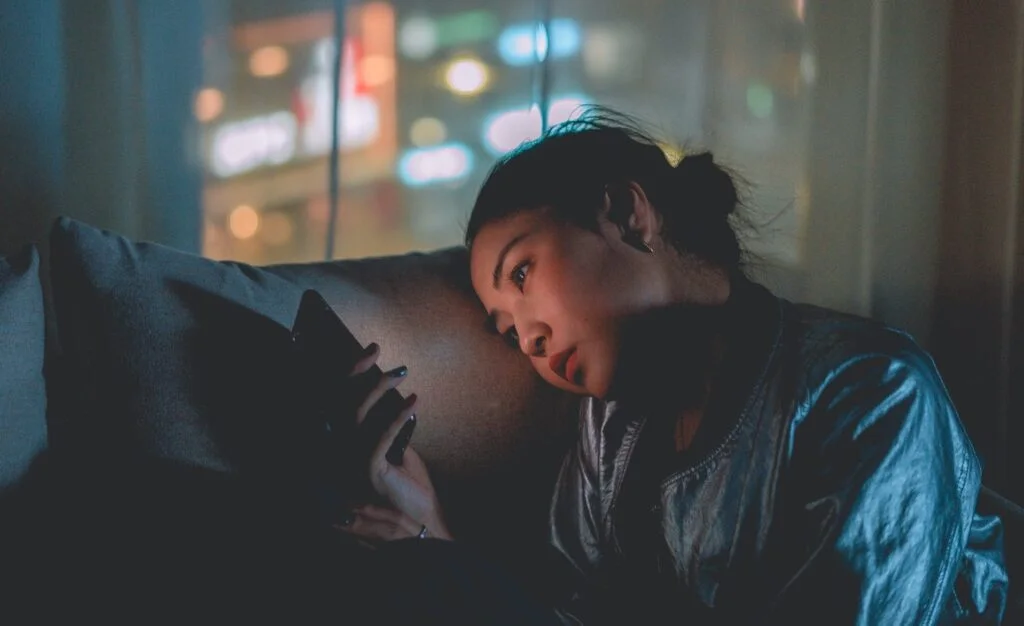 If you are worried about your substance usage, get in touch with us for free guidance when selecting the best treatment facility for you.
To learn which actions you need to take to overcome addiction and start over, give a member of our staff a call right away.
The services Rehab Recovery can refer you to are available across Maidenhead, Basingstoke, Newbury, High Wycombe, Windsor, Slough, Ascot, Bracknell, Crowthorne, Eton, Newbury, Thatcham, Cookham, Bucklebury, Pangbourne, Sonning, Sunninghill, Wraysbury, Lambourn, Ascot, Speen, Twyford, Finchampstead, Binfield, Chieveley, Kintbury, Aldermaston, Boxford, Sunningdale, Great Shefford, Littlewick Green, East Ilsley, Bisham, Datchet, Theale, Crowthorne, Beenham, and even more towns in and around Berkshire.
The Care Quality Commission (England and Wales) or the Care Inspectorate (Scotland) oversee all of the treatment facilities we recommend.
Many members of the team at Rehab Recovery have overcome addiction, and can offer not only private referrals to some of the top rehabs in the country, but also free advice and support for your situation.

For help finding a suitable rehab in Windsor, contact Rehab Recovery on 0800 088 66 86.
References
[1] https://www.bracknellnews.co.uk/news/19335040.40-drug-alcohol-deaths-recorded-berkshire-coroner-last-year/
[2] https://www.sloughobserver.co.uk/news/19506414.five-drug-related-deaths-windsor-maidenhead-last-year/