Drug and Alcohol Rehab in High Wycombe
Addiction is a disease that many people struggle with every single day.
When substance abuse slowly turns into dependence, this fight only gets harder.
But, thanks to the hard work of addiction experts across the world, getting help is now easier than ever.
If you're living in High Wycombe and are ready to beat your addiction, give our team a call today on 0800 088 66 86.
Addiction Statistics In High Wycombe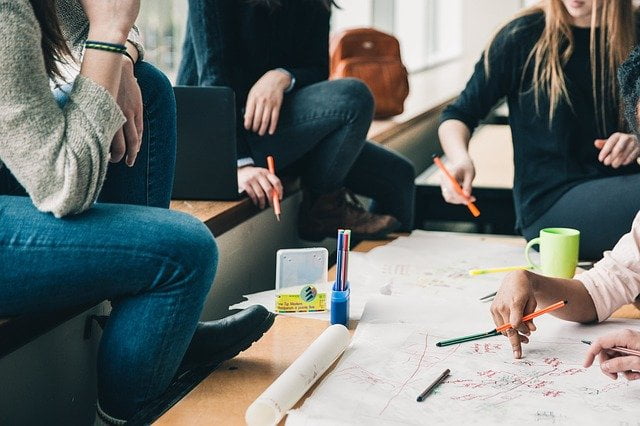 High Wycombe has been subject to increases in substance-related abuse in recent years, with the most abused substances including heroin, cocaine, and fentanyl.
Although it is considered the safest major town in Buckinghamshire according to Crime Rate, drug-related offences have increased dramatically during the years 2020-2021.
We can help you to facilitate effective change in your life and support you on the road to recovery by sourcing the best addiction treatment for you.
Whether you're battling substance use disorders and behavioural addictions or a physical dependence, the DSM-5 assessment or The American Society of Addiction Medicine's Patient Placement Criteria can help you get a diagnosis.
Once you've determined how severe your consumption is, and how this is affecting you, private rehabs can offer a person-centered care plan that suits you.
Rehab isn't just for alcoholism and heroin addiction, specialised treatment centres offer treatment the addictions below, and many others:
Ketamine addiction
Gaming addiction
Get the help you need from a rehabilitation service in High Wycombe by calling us on 0800 088 66 86
The Disease Model Of Addiction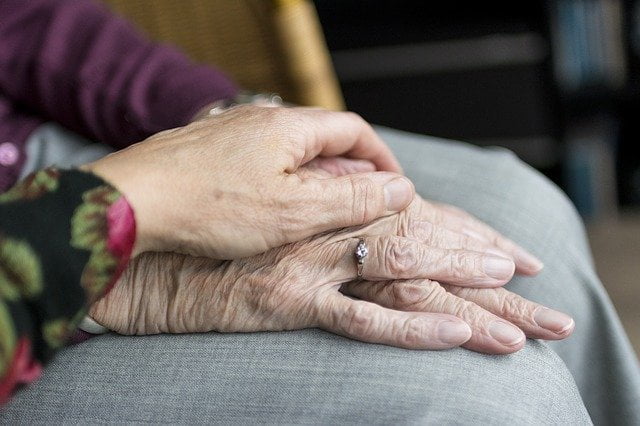 The disease model of addiction refers to addiction as a chronic brain disease that must be managed over a person's entire lifetime.
When someone is addicted to substances their body and brain also go through major changes.
This means that things are very unlikely to change until they receive professional, bespoke care.
Advocates of this model believe that addiction is formed by neurological, biological, genetic and environmental factors.
Therefore, a person doesn't become addicted to a substance due to moral failures, but due to factors out of their control.
Whilst the model is widely adopted within the addiction treatment field, some people criticise it due to its reinforcement of labels.
Referring to individuals as addicts perpetuates negative stigmas and feed into the idea that they are unable to change.
You can read more about the disease of addiction here.
Beat the disease of addiction once and for all at a drug and alcohol rehab in High Wycombe by calling us on 0800 088 66 86
What Is A Dual Diagnosis?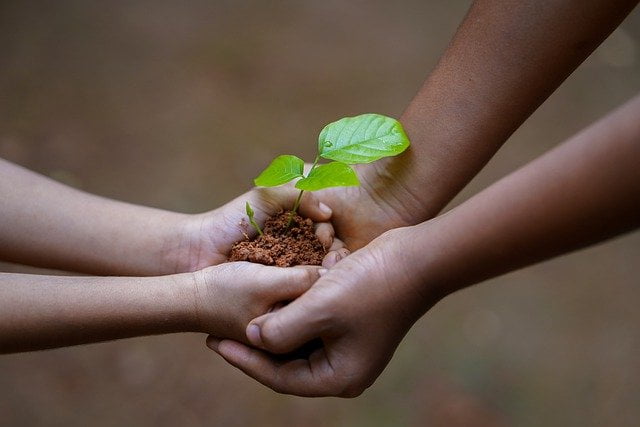 Dual diagnosis is the medical term given to individuals who present both a substance use disorder and a co-occurring mental health disorder.
This could be anxiety, depression, anxiety, bipolar condition, borderline personality disorder, obsessive compulsive disorder, bipolar disorder, schizophrenia, depression, eating disorders, or post traumatic stress disorder (PTSD).
A doctor or psychiatrist can measure your likelihood of having an illness with an official psychiatric assessment. This can offer you the diagnosis you need.
Psychiatric treatment can address the root problem of your addiction, to help you understand why you turned to this behaviour or substance, and whether the vice was a coping mechanism to deal with it.
Dual diagnosis is very common in those that abuse substances, with an estimated 33.5% of people who access mental health services struggling with substance abuse issues at some point in their life.
Whilst a dual diagnosis can ensure you receive the right treatment through a private facility, NHS treatment can be difficult to source.
Many mental health treatment programmes will not allow you to begin treatment until you can prove sobriety, and many addiction treatment programmes fail to focus on mental health support.
This leaves some individuals in a very difficult cycle to break.
At Rehab Recovery, we work with dual-diagnosis treatment providers and ensure all clients receive tailored plans suited to their specific needs.
Discover how a drug and alcohol rehab in High Wycombe will support your mental health by calling us on 0800 088 66 86
The Importance Of Abstinence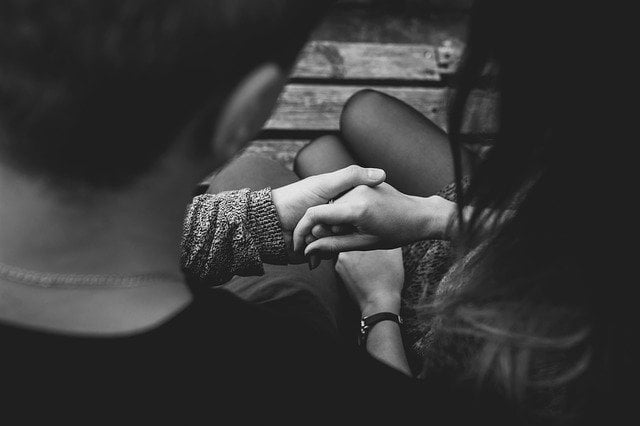 Total abstinence refers to a complete cessation of substance consumption.
Many experts have agreed that abstinence is far more effective than harm reduction or moderation management – as a result, that's what most rehabs focus on.
It is encouraged in many rehab clinics and allows clients to focus completely on reaching sobriety.
Abstinence isn't an immediate achievement, but more of a goal for clients to reach as they begin their recovery journey.
Although abstinence is very widely encouraged, it is not always possible for every individual.
Achieve and maintain abstinence with the help of drug addiction treatment in High Wycombe by calling us on 0800 088 66 86
Motivational Interviewing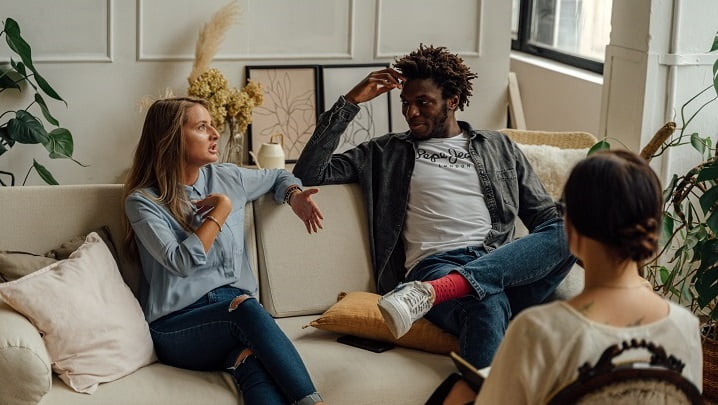 Whilst 12-step programmes are built on abstinence, motivational interviewing is not.
The abstinence approach comes into debate mostly in reference to alcohol consumption.
Many addiction specialists believe that those with alcohol addictions should follow a harm reduction approach which involves limiting their consumption.
Following this approach reduces the likelihood of developing alcohol withdrawal syndrome.
What Are The Benefits Of Drug And Alcohol Rehab In High Wycombe?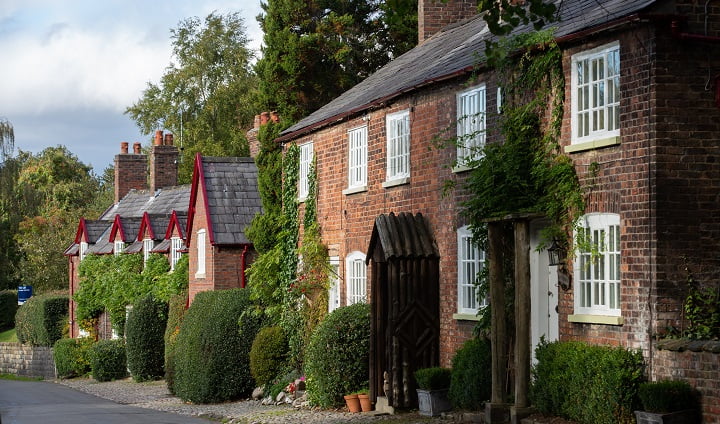 Addiction is not considered a 'choice' or 'moral failing' on behalf of the addiction sufferer – so the focus of rehab is always on returning agency to the patient.
Accepting that you need to receive professional treatment for your addiction is a big step to take.
You may be considering residential rehab in High Wycombe, but are unsure of the benefits involved.
Take a look at the list below:
Swift admission to a clinic of your choice
Around-the-clock care provided by specialist staff
Catering and laundry services included
Single or dual occupancy rooms
Luxury amenities
Tailored treatment programmes
Holistic therapy and workshops
Aftercare
By choosing residential rehab, you are choosing to better every aspect of your life.
It is considered the most effective form of treatment and helps thousands of people in the UK achieve sobriety every year.
Though private rehab may seem expensive, think of the money required to keep funding your substance abuse.
If you are invested, rehab is one of the best decisions you will ever make in your life.
If you're ready to get all the benefits of a drug and alcohol rehab in High Wycombe, call us today on 0800 088 66 86
What Are The Differences Between Private And Council-Funded Addiction Treatment In High Wycombe?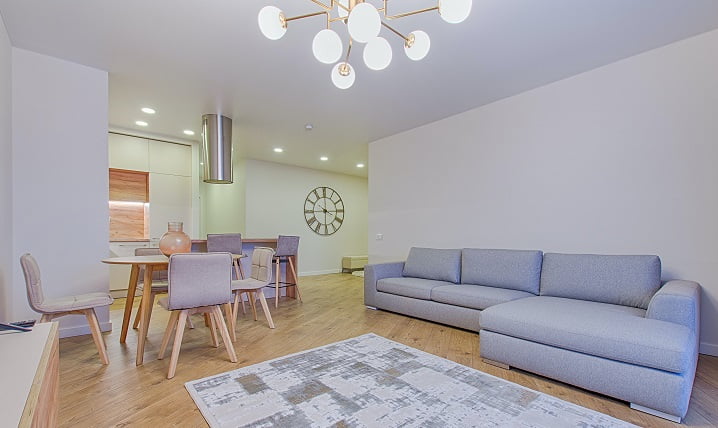 As the benefits of private rehab are already stated, you may be wondering about the benefits of free treatment, like that provided by the NHS.
The main benefit of this form of treatment is that it is free.
Whilst this then seems like an automatic choice, it isn't always as beneficial as patients hope.
Though NHS treatment is offered widely across the country, in recent years many addiction services have faced devastating cuts, meaning patients have to join long waitlists for areas close by.
For those struggling with severe addictions, this is not enough and is why we encourage individuals to seek private treatment.
Private residential treatment offers all clients a personalised programme and an assigned therapist.
Unfortunately, the same cannot be said for public treatment.
This is not to say NHS treatment cannot be beneficial but, if you require urgent assistance, reach out to Rehab Recovery for immediate admission into a drug and alcohol rehab in High Wycombe.
Is Rehab In High Wycombe For Me?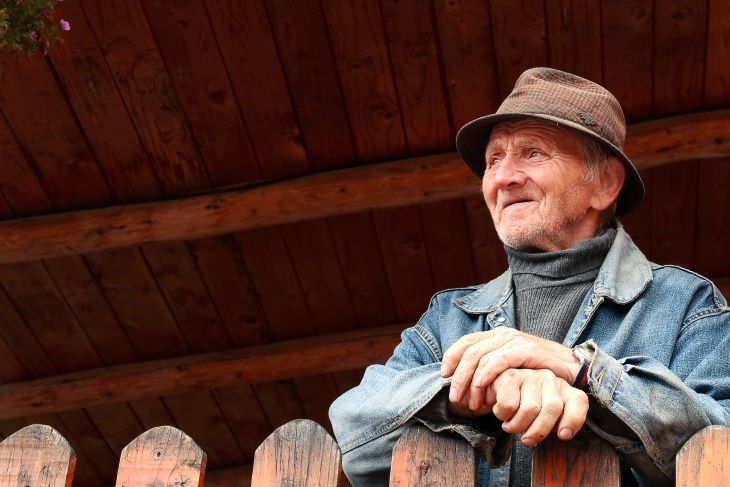 Whilst we wish that residential rehab was effective for everyone, sadly this isn't a reality.
However, if you believe you have been struggling with a severe drug or alcohol addiction, residential rehab could certainly be in your best interest.
Ask yourself the following:
Not sure whether you need rehab in High Wycombe? Talk it over with our expert team on 0800 088 66 86
What Is The DSM-5?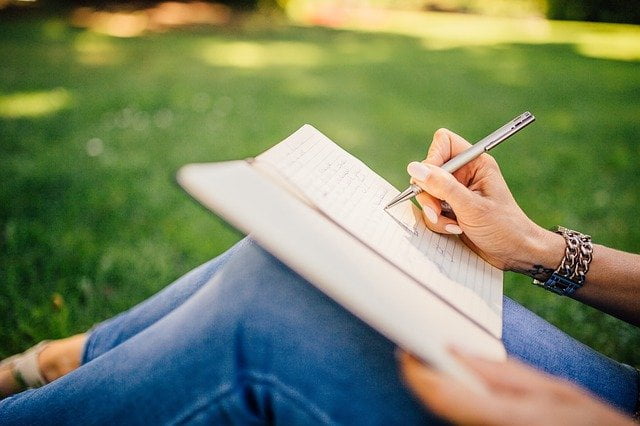 The DSM-5 (Diagnostic and Statistical Manual of Mental Disorders, 5th Edition) is a handbook created by the American Psychiatric Association and widely used by psychiatrists around the world.
It helps practitioners effectively diagnose mental health disorders including substance use disorder (SUD).
For the diagnosis of SUD, the DSM-5 contains 11 criteria with which patients must fully or at least partly identify.
The criteria are:
Taking the substance in larger amounts or for longer than you're meant to.
Wanting to cut down or stop using the substance but not managing to.
Spending a lot of time getting, using, or recovering from use of the substance.
Cravings and urges to use the substance.
Not managing to do what you should at work, home, or school because of substance use.
Continuing to use, even when it causes problems in relationships.
Giving up important social, occupational or recreational activities because of substance use.
Using substances again and again, even when it puts you in danger.
Continuing to use, even when you know you have a physical or psychological problem that could have been caused or made worse by the substance.
Needing more of the substance to get the effect you want (due to high tolerance).
Development of withdrawal symptoms, which can be relieved by taking more of the substance.
From here, the DSM-5 categorises patients into 3 levels of severity.
It is said that those who identify with fewer than 3 of the criteria than they display a mild SUD, those who identify with around 4-5 of the criteria show signs of a moderate SUD and those who identify with 6 or more show signs of a severe SUD.
Start the admissions process at an alcohol and drug rehab in High Wycombe by calling us today on 0800 088 66 86
What Are The Alternatives To Drug And Alcohol Rehab In High Wycombe?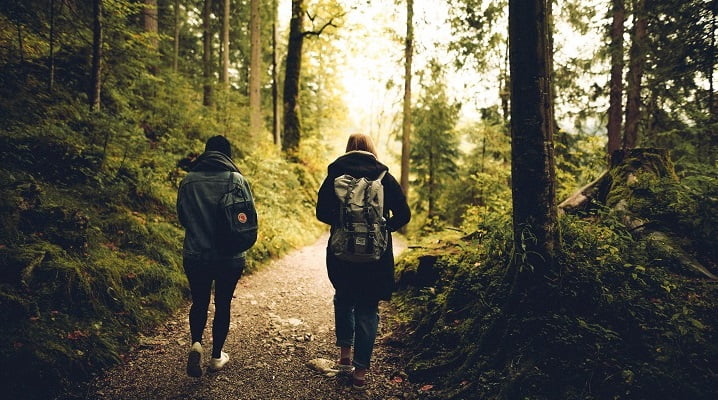 Professionally supported drug and alcohol rehab is one of the best ways to recover from addiction, but it isn't for everyone.
If you believe that you wouldn't benefit from this type of treatment or can't commit due to other factors in your life, you may be interested in your other options available in your local area.
Narcotics Anonymous: These sessions are held weekly around the UK and help individuals connect and share experiences with others in similar positions. Speaking in a group environment can help to ease your anxiety surrounding your substance abuse.
SMART Recovery: This is a free self-help service providing assistance and support to those that are wanting to enter recovery. Staff work alongside you to locate your problem and provide motivation at all times. SMART sessions are held for those with addictions to drugs, alcohol or gambling and can take place both in-person and online.
Outpatient treatment and Home Detox: Outpatient treatment is our second recommended option, allowing you to receive specialist care from home. Similarly, a home detox could also be a possibility for you and can help you overcome physical dependencies within a short time frame.
Whatever support you need -whether from a conventional drug and alcohol rehab in High Wycombe, or one of these effective alternative services- call our team today on 0800 088 66 86
How Does The Admissions Process Work At Rehab In High Wycombe?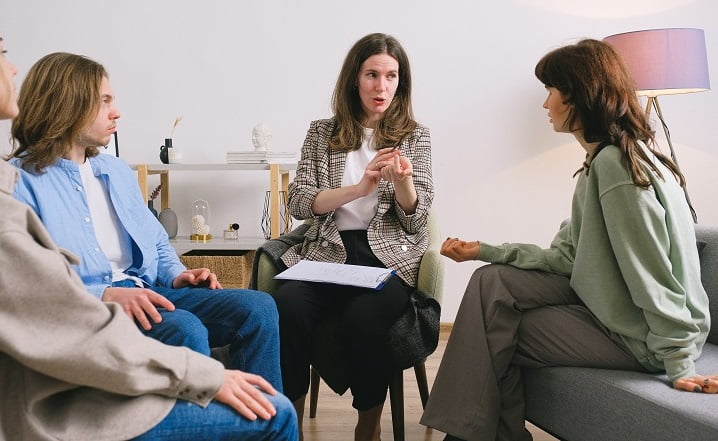 If you are ready to overcome your addiction, all we ask is that you call our team on 0800 088 66 86.
From here, our team can answer any queries you have and begin your pre-admission assessment.
During the pre-admission assessment, staff will be able to determine the severity of your addiction and your goals for treatment through a series of questions.
Once you have selected a clinic and secured an admission date, staff at your chosen clinic will carry out assessments to effectively diagnose and create a treatment plan.
The assessments are carried out in reference to the DSM-5 (as explained above), the ASAM and the AUDIT.
Start your recovery journey at an alcohol or drug rehab clinic in High Wycombe by calling us today on 0800 088 66 86
ASAM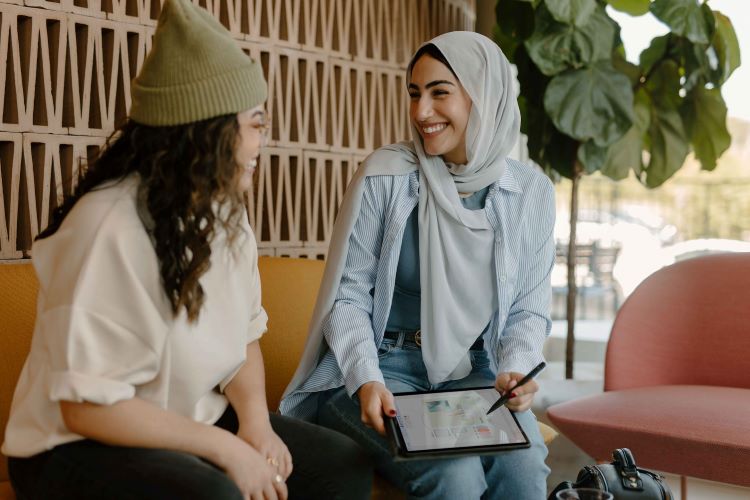 The ASAM is six-dimensional criteria used by healthcare professionals across the globe.
It is helpful in accurately placing, transferring and discharging patients.
The six dimensions are:
Dimension 1: Acute Intoxication and Withdrawal Potential
The first dimension explores the client's past and their experiences with substance use. It also includes experiences with withdrawal.
Dimension 2: Biomedical Conditions and Complications
The second dimension explores the client's health history as well as their current mental and physical condition.
Dimension 3: Emotional, Behavioural, or Cognitive Conditions and Complications
The third dimension explores the client's thoughts, mental health and the emotions they are feeling.
Dimension 4: Readiness to Change
This fourth dimension determines the client's readiness and interest in changing behaviours.
Dimension 5: Relapse, Continued Use, or Continued Problem Potential
The fifth dimension explores the client's relationship with relapsing and continued use of substances.
Dimension 6: Recovery/Living Environment
The sixth, and final, dimension explores the client's recovery and living situation. It also includes the exploration of things such as social groups, friends, support networks, etc.
AUDIT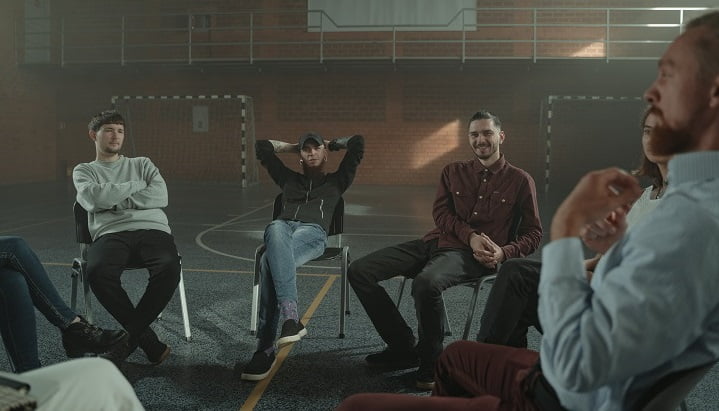 AUDIT stands for Alcohol Use Disorder Identification Test and helps diagnose alcohol use disorders specifically.
The test is made up of 10 questions with each one scored between 0 and 4.
The questions of the AUDIT are:
How often do you have a drink containing alcohol?
How many units of alcohol do you drink on a typical day when you are drinking?
How often have you had 6 or more units if female or 8 or more if male on a single occasion in the last year?
How often during the last year have you found that you were not able to stop drinking once you had started?
How often during the last year have you failed to do what was normally expected from you because of your drinking?
How often during the last year have you needed an alcoholic drink in the morning to get yourself going after a heavy drinking session?
How often during the last year have you had a feeling of guilt or remorse after drinking?
How often during the last year have you been unable to remember what happened the night before because you had been drinking?
Have you or somebody else been injured as a result of your drinking?
Has a relative, friend, doctor or other health worker been concerned about your drinking or suggested that you cut down?
Get the help you need to beat addiction from a drug and alcohol rehab in High Wycombe – call us today on 0800 088 66 86
Holding An Intervention In High Wycombe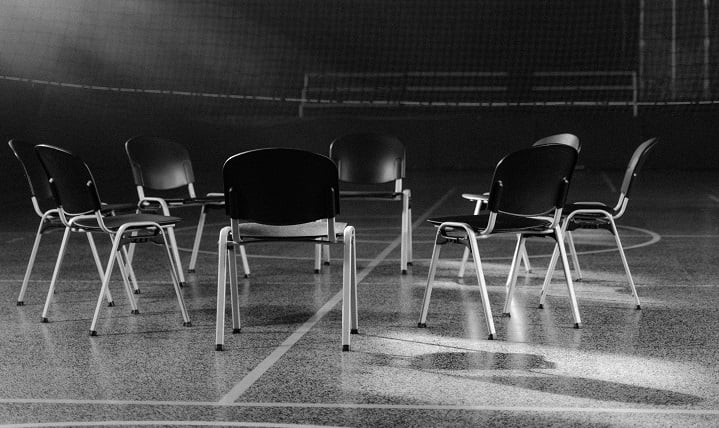 An intervention is an orchestrated attempt, usually by a professional and an individual's friends and family, to help a loved one seek professional help.
When performed correctly, they can be very useful in helping an individual understand more about the extent of their substance use and the strain it has on their family.
At Rehab Recovery, we help families and friends through difficult times.
With our expertise and contacts across the UK, we can connect you to a professional interventionist.
By hiring a professional interventionist, you can rest assured that your intervention will be well-managed and facilitated effectively.
If things begin to get out of hand or escalate, this person will be able to defuse the situation safely and calmly.
Before the intervention takes place, your interventionist will meet with your family to discuss certain techniques and approaches you may have tried in the past.
CRAFT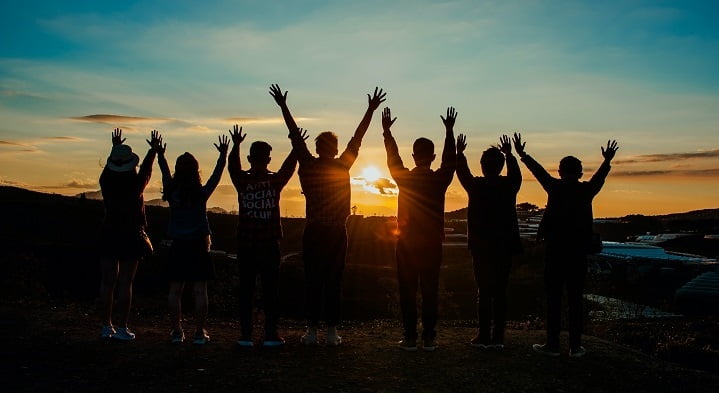 It is during this time that the interventionist will agree on whether or not a traditional intervention will be effective.
If they decide not, they will recommend other approaches such as CRAFT.
CRAFT stands for Community Reinforcement And Family Training.
It helps family members of those with substance use disorder understand more about substance abuse and how they can provide support.
CRAFT is mainly built on the foundations of positive reinforcement, which means that when an individual chooses to abstain, they will be rewarded.
Make sure that your loved one gets the help they need to overcombe addiction at a rehab in High Wycombe by calling us on 0800 088 66 86
How Much Does Rehab In High Wycombe Cost?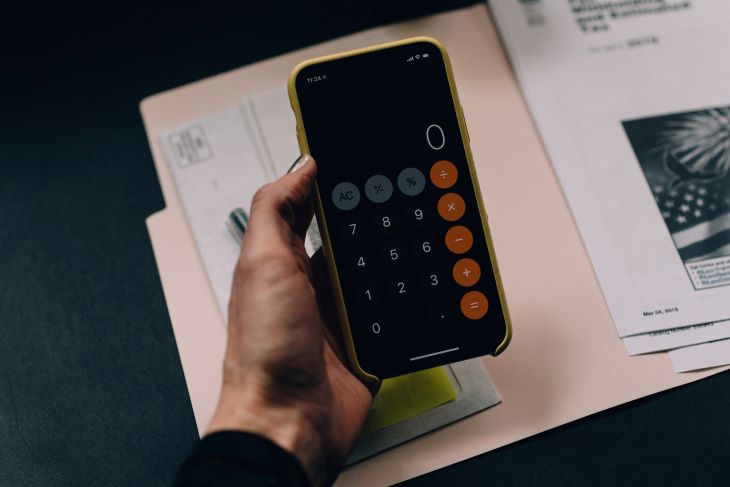 Many people believe that rehab isn't affordable to them due to previous misconceptions about addiction treatment.
At Rehab Recovery, we want to prove this wrong and ensure that all clients find addiction treatment that is suited to their budget.
Many clinics in the UK accept medical insurance, figure out payment plans and work directly with clients to create budget-friendly programmes.
Below is an estimate for the prices of rehab in High Wycombe:
For a 28-day stay in a single occupancy room, prices begin at around £8,000 and can increase to around £12,000. For a dual-occupancy room, which means you will share with another client, prices begin at around £6,000.
For a 10-day detox, prices begin at around £3,000 to £6,000 and home detoxes are priced at around £1,500, though is it a lot more difficult to avoid triggers and cravings.
To find out how much your time at a drug and alcohol rehab in High Wycombe is likely to cost, call our team today on 0800 088 66 86
How Can I Choose The Right Rehab Clinic In High Wycombe?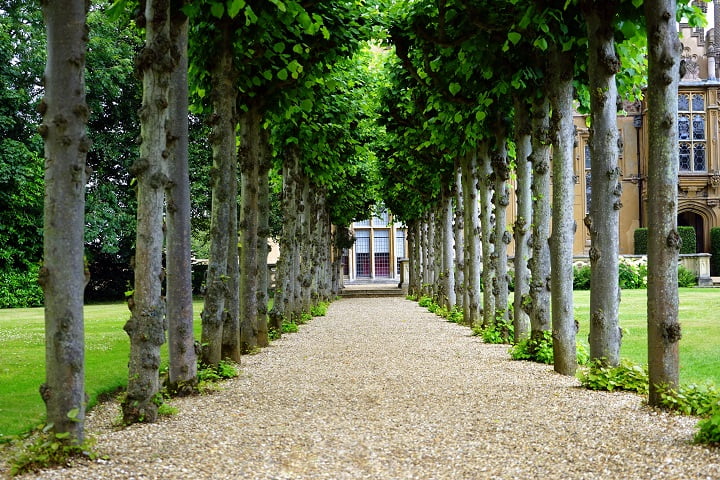 Choosing a rehab clinic can be extremely difficult.
If this is your first time considering rehabilitation treatment at one of the many rehab centres in the UK, then you may be unsure what to look for.
Fortunately, the Rehab Recovery team have compiled a list of the things to look out for when choosing the right facility:
Has the facility been operating for a long time? Ideally 20 years or longer?
Does the clinic have a high success rate?
Does the rehab clinic have positive reviews from both patients and staff?
Are the team highly qualified?
Does the facility offer treatment within your budget?
Does it offer in-person visits for prospective clients?
Make sure that you end up at the perfect drug and alcohol rehab centre in High Wycombe for your needs by calling us today on 0800 088 66 86
What Is A Detoxification Programme?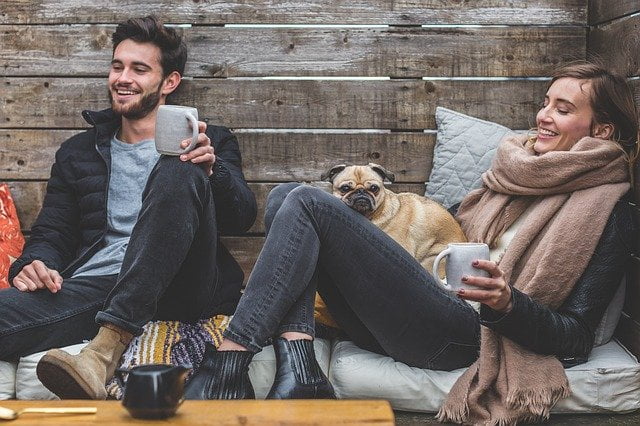 When an individual is addicted to drugs or alcohol, they will often need to go through a detox process.
This is often considered the first step of the rehab journey.
Detoxes aim to tackle the physical side of addiction and help individuals to prepare before moving on to psychological healing.
A drug or alcohol detox programme offered within a rehab facility aims to reduce negative withdrawal symptoms and provide safety and comfort at every moment.
Attempting to detox at home without medical supervision is very dangerous and never advised by Rehab Recovery.
These attempts are also known as going cold turkey and are very different to a home detox where assistance is still provided by a rehab clinic.
Although detoxing can be challenging, at rehab, doctors are on hand to reduce any withdrawals that may present. This is called a medically-assisted detox.
If unmanaged, withdrawal symptoms can be fatal.
Prescription drugs will often be used to help keep these symptoms in check. This can include a wide variety of medicines, but one of the most widely used in the scale of alcohol withdrawal symptoms is the prescription drug Librium.
Whether or not you will need to complete an alcohol or drug detox programme depends on the substance you are addicted to and the severity of your addiction.
Each individual experiences an alcohol or drug detox programme in an entirely different way.
However, the good news is that Rehab Recovery can help source a clinic that provides bespoke detoxes to a high medical standard.
Make sure that your detox occurs in a safe and effective manner at a drug and alcohol rehab in High Wycombe by calling us today on 0800 088 66 86
How Long Does Rehab In High Wycombe Last?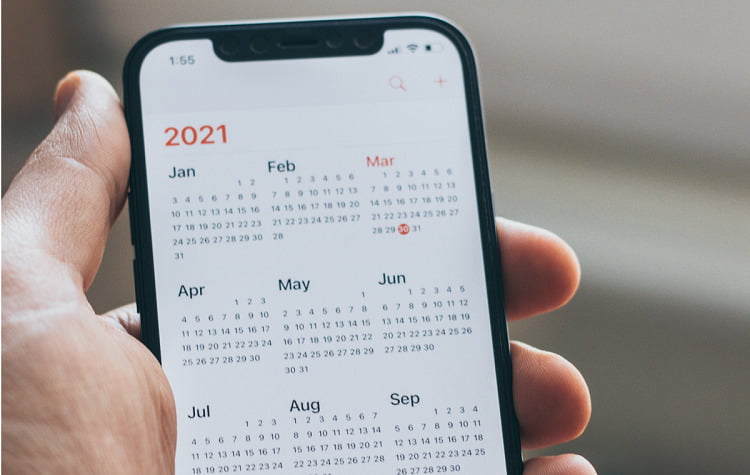 The total length of your programme is determined by the severity of your addiction, the location in which you choose to recover, your budget and the type of clinic you choose.
Most rehab clinics suggest clients complete an initial 28-day stay.
This is to ensure a detox programme and subsequent therapy can be completed in a suitable time frame.
Others decide to stay in treatment anywhere from 6 months to 1 year.
At Rehab Recovery, we can help source treatment programmes for a timeframe of your choice.
For others who are seeking external therapy or have completed rehab before but relapsed, 10-day detoxes are offered before clients then return home.
To find out precisely how long your stay at a drug and alcohol rehab in High Wycombe is likely to last, give our team a call today on 0800 088 66 86
Cocaine Rehab In High Wycombe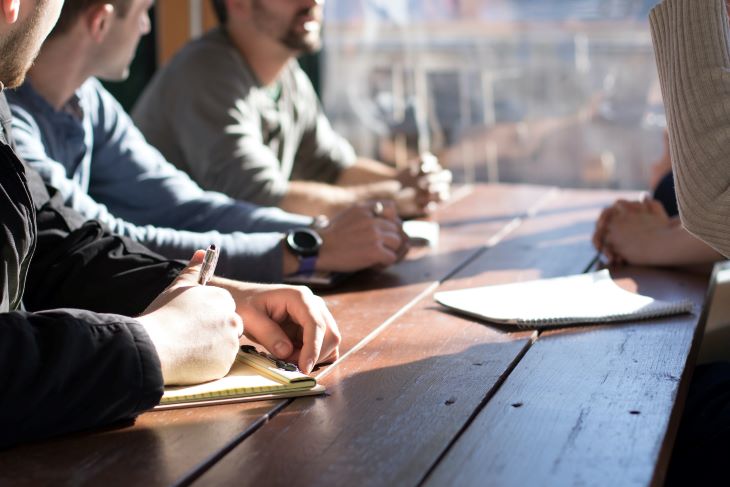 Cocaine is such an addictive substance that even using it once can begin a devastating pattern of abuse, leading to addiction.
Whilst people become develop a cocaine dependence, cocaine addiction or reliance on crack cocaine for a wide range of reasons, treatment is possible with help from Rehab Recovery.
We can help you source local rehab clinics where staff are specialists in helping individuals overcome their cocaine addiction.
Cocaine detox is not needed, as cocaine is not physically addictive, but treatment at a cocaine rehab will help you overcome your psychological addiction.
Life without cocaine is a possibility, and if you are invested, it can be your reality sooner than you think.
Overcome cocaine addiction at a drug and alcohol rehab in High Wycombe by calling our team today on 0800 088 66 86
Heroin Rehab In High Wycombe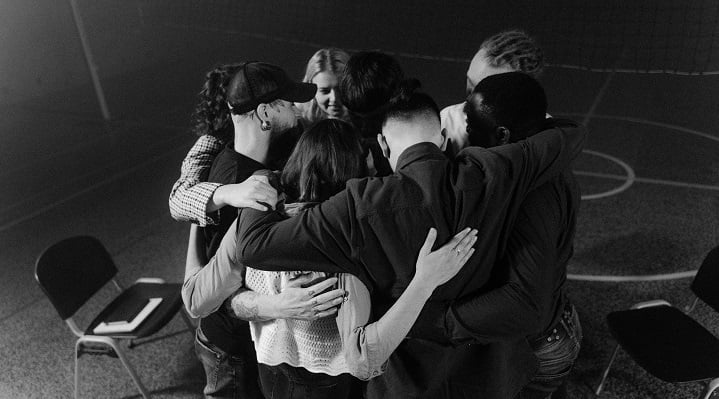 Heroin is a powerful opiate that causes devastating effects on a person's physical and mental health.
Heroin addiction is usually treated through therapy, medication and changes to an individual's lifestyle.
For the best chance at overcoming heroin addiction, we recommend an intense residential programme.
By opting for specialised heroin rehab, you can safely undergo heroin detox and manage heroin withdrawal through medication such as buprenorphine and methadone.
Overcome heroin addiction at a drug and alcohol rehab in High Wycombe by calling our team today on 0800 088 66 86
Alcohol Rehab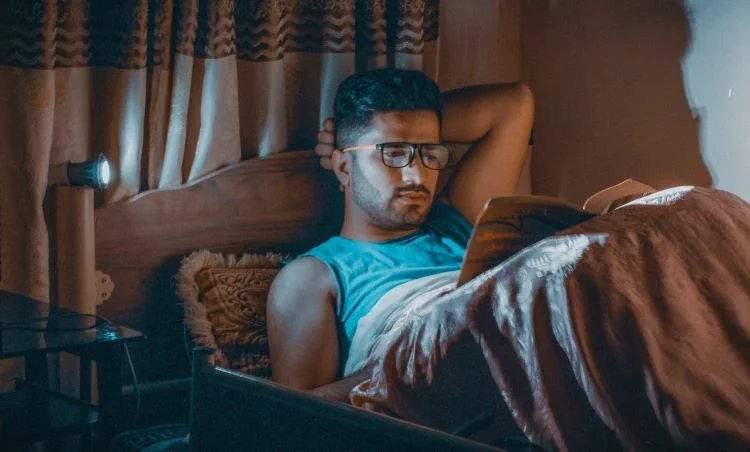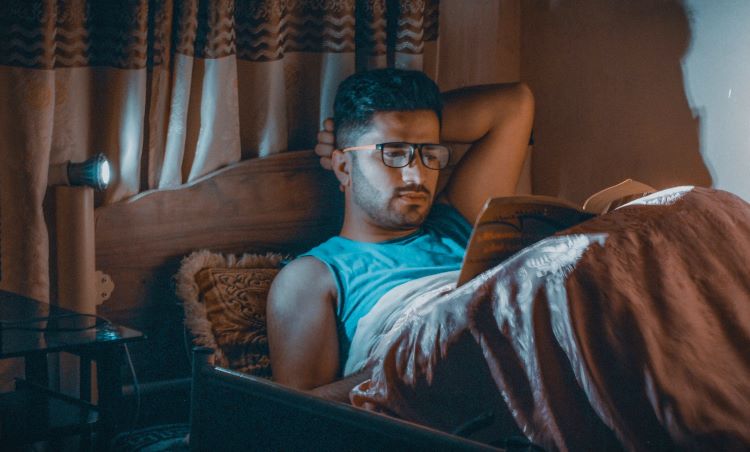 Alcohol addiction is an illness that should be addressed with care and compassion. For many people, it's something that can shatter their whole universe.
Wernicke encephalopathy, which causes vision problems and confusion, is almost often brought on by heavy daily consumption, or regularly  binge drinking large amounts of alcohol.
Alcoholic hepatitis, or chronic liver disease, is another health risk you could develop if your addiction is left untreated. It can be symptomless, but ultimately results in scarring and cirrhosis of the liver in the worst cases.
The Alcohol Use Disorders Identification Test, and CAGE questionnaire are two diagnostic assessments that can determine whether you have an alcohol addiction, and whether it's of mild, moderate or severe concern based on your usage and feelings towards alcohol.
If you are drinking a lot, you will need a professional to oversee your alcohol detox to make sure you're safe while you withdraw.
Chlordiazepoxide, (Librium) medication can be prescribed to help with the symptoms of alcohol withdrawal. This will avoid the risk of dangerous symptoms like seizures, Delirium Tremens, and alcohol withdrawal syndrome.
Alateen, The National Association for Children of Alcoholics, and Al-Anon you and your family to recover from alcohol abuse and its effects.
Cannabis Rehab In High Wycombe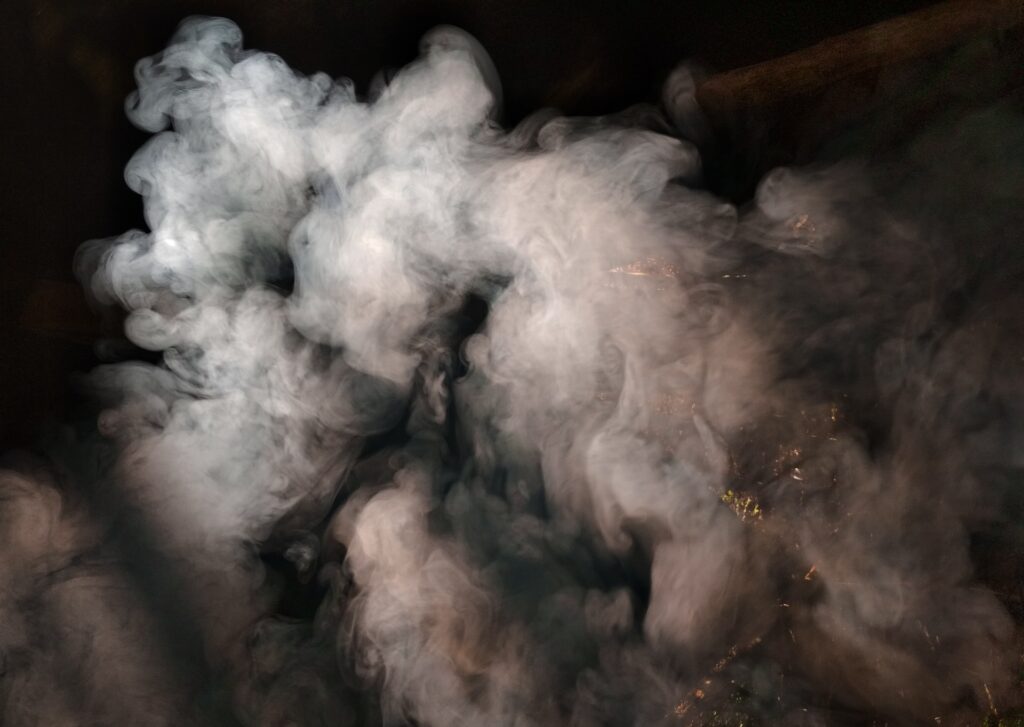 Cannabis is one of the most abused substances in the UK.
It is derived from the cannabis plant and makes users feel calm and sleepy.
The chemical tetrahydrocannabinol (THC) is what causes these effects.
At Rehab Recovery, we can help you source effective treatment for your cannabis dependence as well as any co-occurring symptoms.
With individualised care and bespoke therapies, our team can ensure you enter a cannabis rehab immediately.
Tailored therapy can help you to overcome your cannabis use disorder, and understand more about the root causes of your issues.
Cannabis detox will not be necessary as the drug doesn't cause physical dependence.
Overcome cannabis addiction at a drug and alcohol rehab in High Wycombe by calling our team today on 0800 088 66 86
What Therapies Are On Offer In High Wycombe?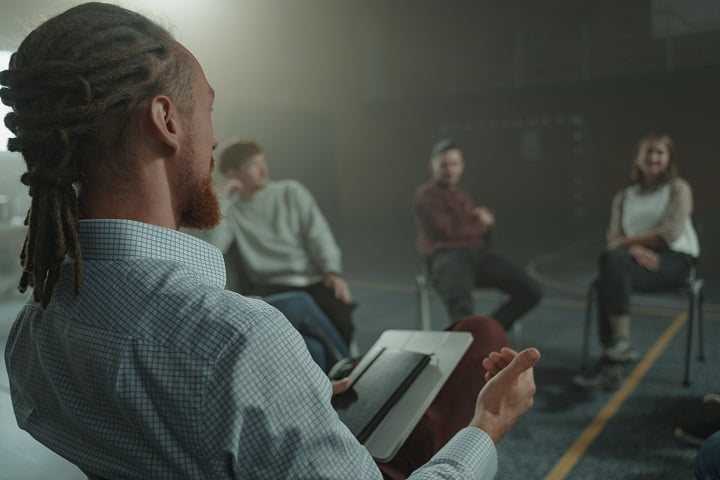 Therapy is an effective treatment, especially for those with substance use disorder.
Talking about your internal thoughts and feelings in a supportive environment can help you feel better and also help you to understand more about the emotional roots of your addiction.
At rehab, a wide variety of talking therapies and other treatments are offered to help you.
The National Institute for Health and Care Excellence ensures talking therapies and all other treatments provided by healthcare providers are the best they can be.
Below is a list of the most common therapies prescribed:
To experience any and all of these excellent treatments at a drug and alcohol rehab centre in High Wycombe, call us on 0800 088 66 86
What Happens After My Treatment Programme In High Wycombe Ends?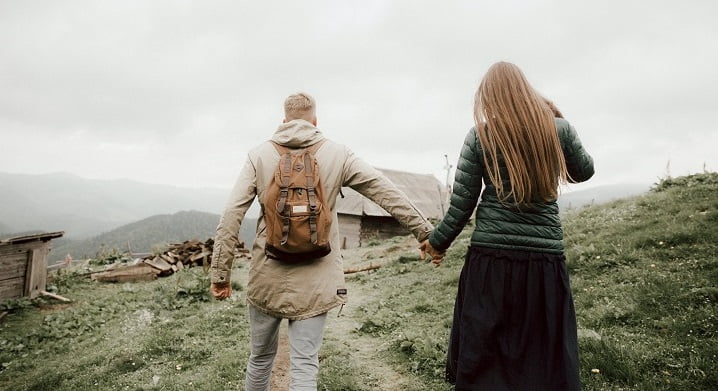 Before your programme is complete, plans will be put into place to help you and your support network manage your sobriety upon your return home.
These plans come in the form of a relapse prevention plan.
A relapse prevention plan is a written document to help identify your triggers, cravings and coping mechanisms.
Once written, this plan is shared with your support network and your outpatient treatment team.
Aftercare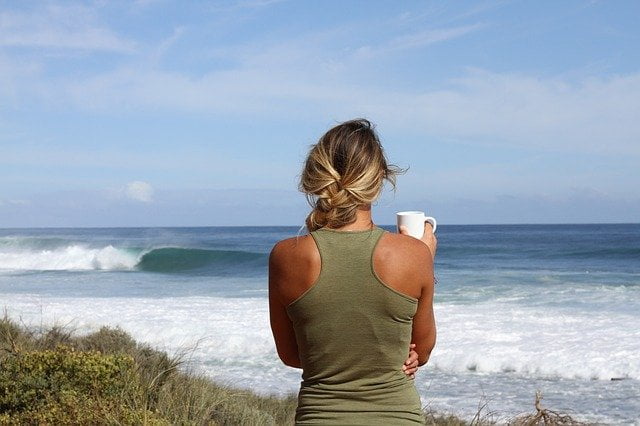 As a continued form of treatment, aftercare is also included in your programme.
This means that you will be able to benefit from continued care once you live at home.
Aftercare is usually provided for around 12 months and helps individuals to manage their sobriety.
Sober living houses can give you a soft landing after rehab, with time to adjust to relapse triggers in the outside world. These residences are for other people in recovery just like you and promote a totally substance-free zone.
Staff from your chosen clinic will invite you for meetings and encourage you to attend continued therapy sessions.
HALT
Your support team will also discuss coping mechanisms and relapse prevention strategies, such as HALT.
HALT stands for Hungry, Angry, Lonely, Tired.
It is an acronym that encourages you to check in with your needs before engaging in addictive behaviour.
Research has suggested that many individuals relapse due to feeling angry or tired.
If these needs are met, your chances of relapsing will decrease.
Learn more about what you're likely to experience at a drug and alcohol rehab in High Wycombe by calling us on 0800 088 66 86
Charity-Funded Addiction Treatment in Buckinghamshire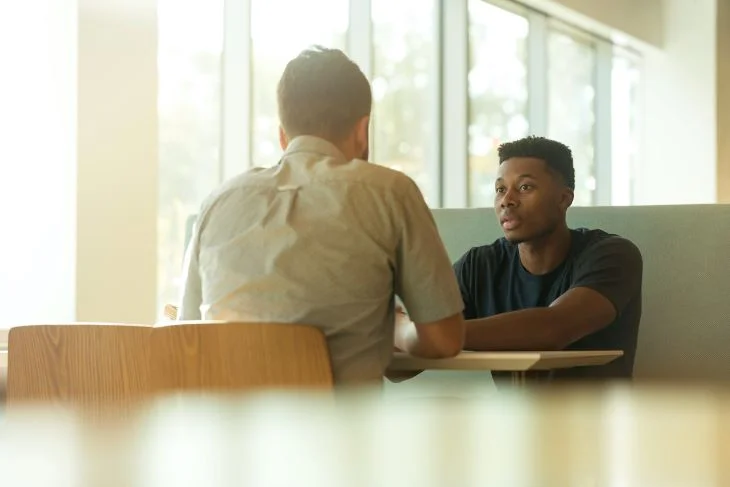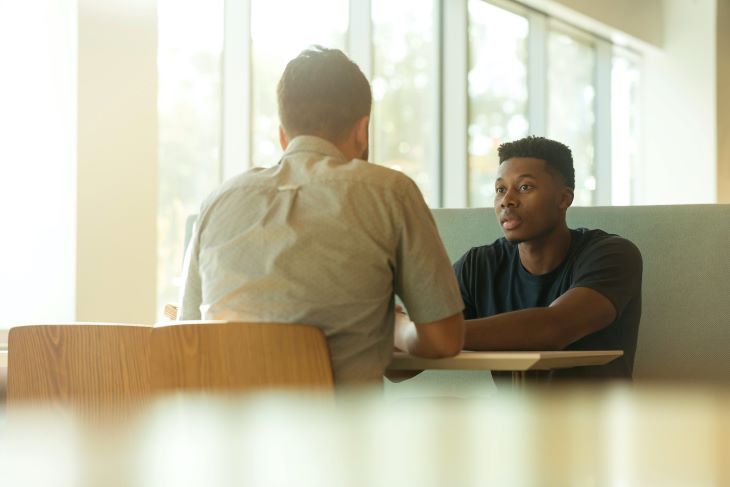 Below are some of the free, charity-funded and NHS/NHS Foundation Trust services in your area that you won't have to pay for:
1. High Wycombe CAMHS
Address: Sue Nicholls Centre, Bierton Road, Aylesbury, Buckinghamshire, HP20 1EG
Telephone: 01865 901 951
Website: https://www.oxfordhealth.nhs.uk/camhs/bucks/
2. One Recovery Bucks
Address: 98 Walton St, Aylesbury HP21 7QP
Telephone: 0300 772 9672
Website: https://www.cqc.org.uk/location/1-10645294256
3. Alcoholics Anonymous High Wycombe
Address: Wesley Methodist Church, Priory Rd, HP13 6SE
Telephone: 0179 230 19 07
Website: https://www.alcoholics-anonymous.org.uk/AA-Meetings/Find-a-Meeting/high%20wycombe
Change Grow Live, Turning Point and We Are With You can also offer you addiction help in High Wycombe, at no cost to yourself.
Other Organisations That Can Help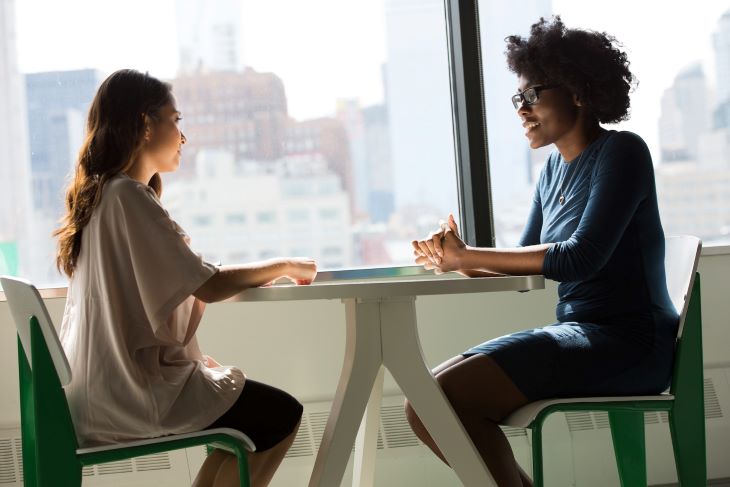 High Wycombe Mind
Address: 16-18 Easton Street, High Wycombe, Bucks, HP11 1NT
Telephone: 01494 448279
Website: https://www.wycombemind.org.uk/
Cocaine Anonymous can also provide guidance for drug use and abuse. For mental health support, visit Young Minds, Rethink Mental Illness, Samaritans, and Papyrus.
Advice and Referrals at Rehab Recovery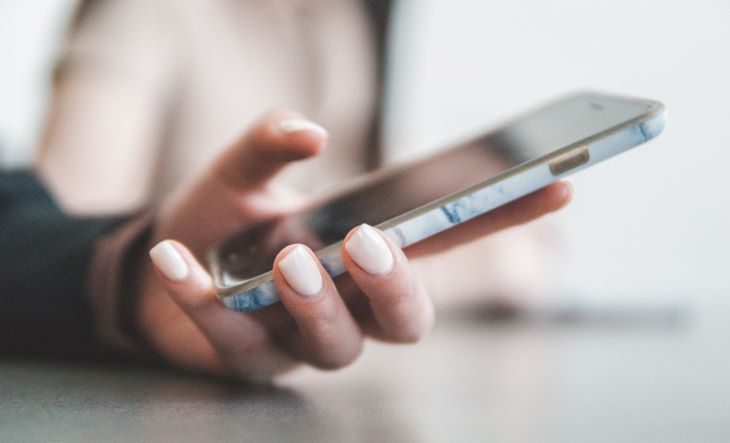 All of the rehabs we work with are regulated by the Care Quality Commission (England and Wales) or the Care Inspectorate (Scotland).
For more information on detox and rehab options in High Wycombe, reach out to our team today. Our expert call-handlers will outline the variety of treatment options available to you.
Our services are also available across Buckinghamshire, with rehab centres in Buckingham, Marlow, Amersham, Chesham, Beaconsfield, Burnham Ackhampstead, Addingrove, Adstock, Akeley, Beamond End, Beanhill, Milton Keynes, Bedgrove, Bellingdon, Chiltern District, Bennett End, Dadford, Stowe, Aylesbury Vale, Dagnall, Egypt, South Bucks District, Fleet Marston, Flowers Bottom, Ellesborough, Gayhurst, George Green, Haddenham, Halton, Ibstone, Ickford, Lathbury, Latimer, and many more.
This includes both private and public addiction treatment services. With the right help behind you, no addiction is too strong to overcome.
At Rehab Recovery, we offer free advice from a team of non-judgemental professionals, many of whom are in recovery and understand how hard it can be to change your relationship with addiction.

For more information about rehab in High Wycombe, simply reach out to our 24/7, confidential hotline on 0800 088 66 86.