Drug & Alcohol Rehab in Winchester
Rehab treatment varies depending on which facility you decide to enter and why.
However, online services offer free advice and consultations so that you can choose the best rehab facility that suits you and your needs.
At drug and alcohol rehabs in Winchester, individuals receive treatment on a one-to-one basis, as well as in a group. These two forms of treatment both have extremely beneficial results.
Individual therapy can help to uncover reasons as to why drugs or alcohol have played such a large part in your life, and potentially try to rectify an issue.
The work you shall do here can be carried through into your everyday life to enable a great start to your sober life and recovery. (2)
Group therapy will enable you to meet like-minded people who may understand the struggles you have gone through more than some other people, or members of your family. This can help you to feel less isolated not only in society but on this journey to sobriety.
Group therapy can also be a great way to keep your life post-rehabilitation structured through attending support groups.
Learning how to accept and deal with your addictive tendencies will be at the forefront of this rehabilitation treatment. This is so you can feel you are managing better in your everyday life, without turning to the use of drugs and alcohol when you encounter stress or become overwhelmed. (1)
Help is here for you today, and you can start your sobriety journey and learn more about the drug and alcohol rehabs in Winchester by contacting our free 24/7 chat helpline. Or call us on 0800 088 6686
What is the Day to Day During Drug & Alcohol Rehab in Winchester?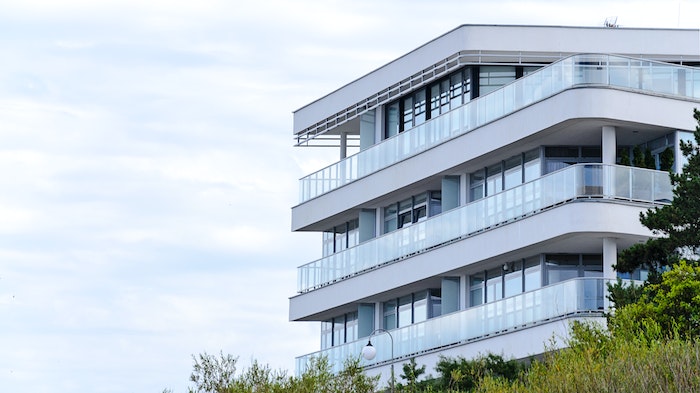 Good rehabilitation models will equip you with all the information regarding what best therapeutic treatment technique or type of therapy will be best for your situation and why.
This may end up being a blend of many different therapies such as holistic therapies, and group and individual therapy.
Family therapy may also be a suggested tool to use during your rehab so your family and loved ones know best how to support you during this time. (1)
Holistic therapies are offered at many rehabs up and down the United Kingdom now, so make sure to enquire about what practices the rehab you are looking at offers. Acupuncture is a popular holistic therapy that is now used in rehabilitation programs as well as mindfulness.
This is to try and find a sense of calm during your busy day to reconnect.
Taking the time to look after yourself in the correct way, and thus shunning the habits of turning to substances when things become overwhelming, is one of the most helpful tools that rehabs can teach.  (2)
What is CRAFT during the Rehab Assessment?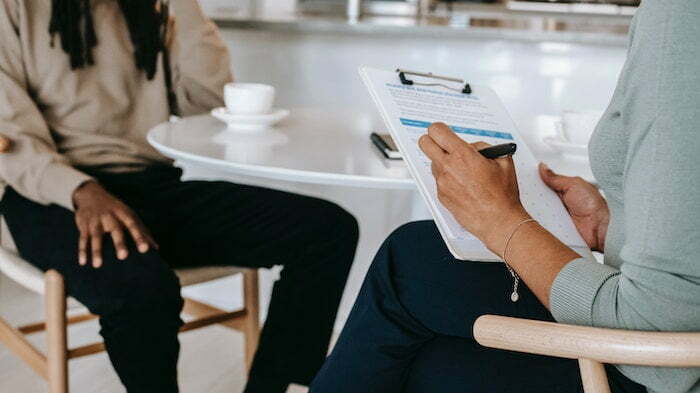 CRAFT stands for Community Reinforcement Approach to Family.
This is a practice and tool that is available at drug and alcohol rehabs in Winchester, which provide your loved ones with support too.
This is a hard time for everyone surrounding the person struggling, and sometimes seeing someone in pain can trigger some mental health issues of their own.
This is why CRAFT was set up to help support people who are also supporting people struggling with substance abuse.  
CRAFT teaches communication which helps to decrease conflict. This can be very helpful in decreasing a family's stress surrounding certain triggering topics.
This can lead to better family relations which in turn could lead to you or your loved one stay on their road to recovery and sobriety. (2)
For more information on drug and alcohol rehab in Winchester, please contact Rehab Recovery today at 0800 088 66 86.
Planning a Successful Intervention before Alcohol Rehab in Winchester
This can be a scary step for a loved one or family member to take. But there are counsellors, mediators, and advisors who are there and can assist you not only to tackle this issue accordingly but to make it as successful as possible.
Denial and shame came to be very common emotions that a person addicted to substance abuse can go through when confronted with their issue. This is why it is best to involve a mediator if you feel you are unsure of how to start in the best way.
You alone are not expected to have all the answers necessary. (4) You can ask for help as many times as you need in order for the intervention to be as beneficial as possible.
Due to the trained staff in rehabilitation facilities in and around Winchester, contacting them for this advice and support on how to address your loved one's issues would be the most suggested port of call.
Many of our staff have also experienced addiction and so understand the wall that addicts may put up when confronted with this issue. They will not judge you and your privacy will be protected.
If you wish to contact one of our members of staff, please call 0800 088 6686 or use our 24/7 live feature chat.
Private or Council-Funded Rehab in Winchester?
There is of course a large price difference between these two types of rehabs. It would be best to call and see and then talk through your financial situation with an advisor to see what program suits you best.
The private rehabs will have more available facilities than the council-funded ones will not.
But that doesn't mean that the council will not have an array of information and facilities to help all progress in their recovery.
For more information on drug and alcohol rehab in Winchester, please contact Rehab Recovery today at 0800 088 66 86.
Frequently Asked Questions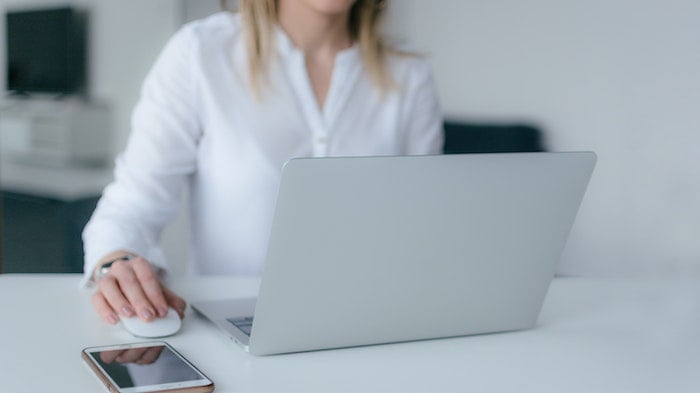 Below, we offer some answers to common questions you may have about the drug and alcohol rehab process in Winchester:
What is a Dual Diagnosis?
Here is some further information on dual diagnosis and what it entails.
Due to previous heavy drinking or drug taking, there can be some long-term impacts and further consequences that affect your mental health.
Examples of this include medical research and links that have connected substance abuse with depression. In certain cases, it could have been previously difficult to separate the two from one another.
It is believed that due to the stigma still surrounding mental health, people have been led to self-medicate through the use of drugs or alcohol instead of seeking professional help. (3)
This is not the answer.
And if you do feel that you are someone who is struggling with these issues then please, use the 24/7 live chat feature on our website or contact us at 0800 088 6686.
As stated above, if it was uncovered that substance abuse co-existing with depression then trained medical professionals will be there to help.
It is hard to correlate just how much this dual diagnosis would have affected the decision-making and path of this individual. But through specialist knowledge and detailed research, you will be able to leave understanding your body and mind so much more.
You will understand what it needs, and what you need to do to become your healthiest self.
What Are the Facilities Like?
Through films and television series, some people have a very jaded view of what rehabilitation looks like, and what type of environment you will be staying in.
The environment is in fact peaceful, spacious and warm with very welcoming facilities. For you to make a more impactful positive recovery, it is best that your rehabilitation journey starts in a positive place.
Due to personal history playing an important part in why and how your addiction has formed, you will have a personal recovery plan aimed to best suit you and your recovery. This is to ensure the best results for you and what you wish to achieve – that being sobriety.
From initial assessments, mental health will be assessed to uncover any untreated mental illness, which has been heavily linked to leading to addiction issues, you will be met with a trained medical team who can support you at every stage of this assessment. This could lead to dual diagnosis treatment.
This is where your substance abuse has stemmed from an untreated mental illness that you may have been struggling with, if this is the case then medical staff will be there to assess and explain all. (3)
Is Returning to a Drug and Alcohol Rehab During Treatment Possible?
As there are many different types of drug and alcohol rehab in Winchester, if you wanted to enquire about whether it was possible to return to a certain rehab after leaving, then getting in direct contact with that facility would be the best advice.
This is due to some facilities not allowing residential repeats as it could affect or potentially hinder any progress already made. Which could in turn lead to relapse.
What Support is Available Post Drug and Alcohol Rehab in Winchester?
Aftercare is a huge feature that the drug and alcohol rehab in Winchester offer. This is a support program after you leave the rehab programme.
This is an effective tool to ensure you do not feel overwhelmed when re-entering your normal daily routine post-rehab.
There are different organisations with different care plans, with some lasting up to a year, and others providing the details of your free nearest support group therapies to continue the progression that you made whilst in rehab.
Take comfort in the knowledge that if you do have fears about leaving rehab, due to potentially falling into bad habits, then there is support there for you in and around the Winchester area.
Get Help Today
For more information on drug and alcohol rehab in Winchester, please contact Rehab Recovery today at 0800 088 66 86.
References
[1] Fortin, M. L. (1980). Detoxification, Then What? A Community Nursing Course in Alcoholism. The American Journal of Nursing, 80(1), 113–114. https://doi.org/10.2307/3469955
[2] Sweeney, M. J., & Chadwick, M. C. (2006). WHAT TO EXPECT IN TREATMENT? GPSolo, 23(7), 26–30. http://www.jstor.org/stable/23673295
[3] Rokach, Ami. "Drug Withdrawal and Coping with Loneliness." Social Indicators Research 73, no. 1 (2005): 71–85. http://www.jstor.org/stable/27522214.
[4] Addiction as a coping mechanism and healthy alternatives (2022) American Addiction Centres. Available at: https://americanaddictioncenters.org/sobriety-guide/coping-mechanism (Accessed: November 22, 2022).