Drug & Alcohol Rehab in West Sussex
Despite the panoply of organisations and support groups seeking to end stigmatisation, thousands across the UK find themselves in the grip of addiction.
This includes communities across the county of West Sussex: an area with long-standing addiction issues.
Substance use disorders lead to a variety of chronic health issues, many of which require immediate medical attention and when left untreated can harm the community as well as the individual.
Addiction Statistics In West Sussex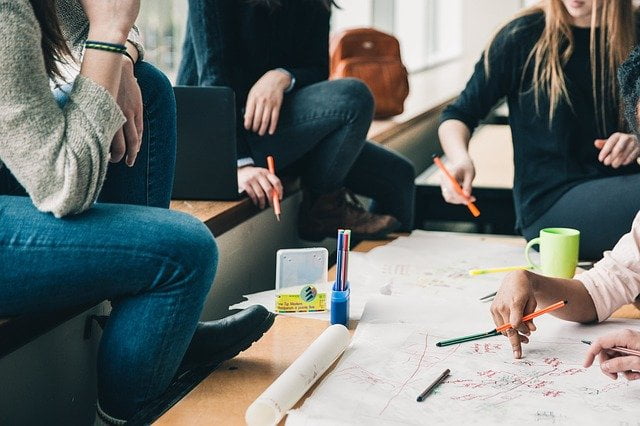 The Office for National Statistics recently published a worrying data set regarding drug fatalities in West Sussex.
In 2019, 45 people tragically lost their lives to drugs, creating waves of trauma among families and communities in the area.
A death rate this high had only been seen once before in 2016 and was the highest since records began.
There has also been an increase in loss of life due to problematic drinking habits.
The percentage of deaths due to hazardous drinking per 100,000 has risen from 8.7% to 11% in the past year.
According to ONS statistics, many of these people suffered from alcohol-induced liver failure, accidental alcohol poisoning, or a mental illness caused by drinking.
This indicates that those most vulnerable aren't receiving the help they desperately need.
Whether you're battling drug addiction or alcohol use disorder, the Rehab Recovery team can help you choose an affordable, high-quality drug and alcohol rehab in West Sussex.
What Is Substance Use Disorder (SUD)?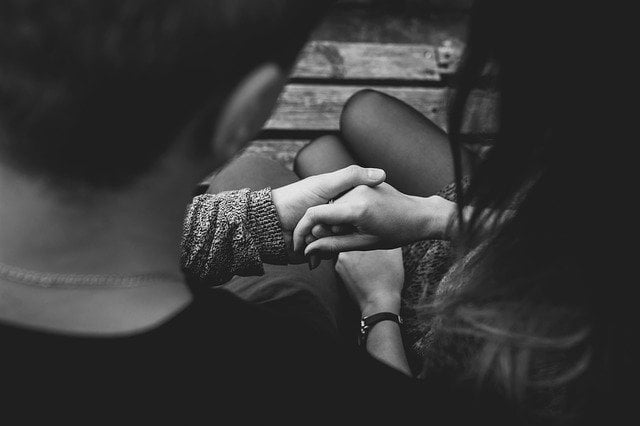 Historically known as addiction, Substance Use Disorder is the reformed, clinical definition of what is now known to be a progressive disease.
With this new term, which is recognised by clinical authorities such as the ASAM and DSM-5, we can observe how a victim's substance use becomes all-encompassing.
In the past, narratives claimed victims of SUD to have morally lapsed.
Luckily, scientific research has proven this misconception to be nothing but a myth.
In reality, Substance Use Disorder changes the neurological pathways in our brains in a way that makes quitting drugs or alcohol difficult if not impossible.
With continued use, the brain becomes desensitized so that more of the drug is needed to achieve the same effect.
Substances like drugs and alcohol affect the reward centre of the brain by sending it a surge of dopamine (which causes the euphoric high).
However, this wave of dopamine causes damage to the brain, leading to an unhealthy drive to seek pleasure from drugs or alcohol, despite the consequences.
The clinical framework ASAM described SUD as a chronic dysfunction of the brain "involving complex interactions among brain circuits, the environment, and an individual's experiences".
For example, someone can be genetically predisposed to addiction, and reach a breaking point due to environmental stress.
In these cases, it becomes crucial to access treatment at a drug and alcohol rehab in West Sussex.
What Is A Drug And Alcohol Rehab?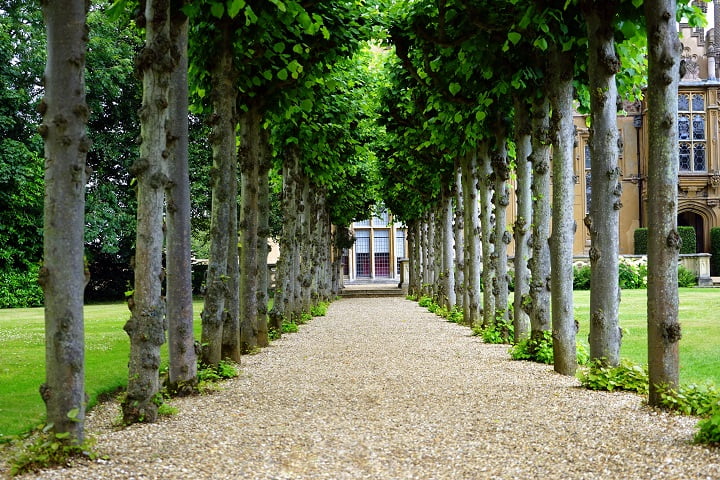 While it's very possible to recover from substance use disorder, this can usually only happens after completing treatment.
This process is referred to as rehab, which is an abbreviated form of rehabilitation.
Although many are familiar with this term thanks to sensationalised media attention, few understand what it means to attend a drug and alcohol rehab.
Rehabilitation means utilising professionals such as therapists and clinicians to overcome an addiction and achieve long-term sobriety.
Residential Rehab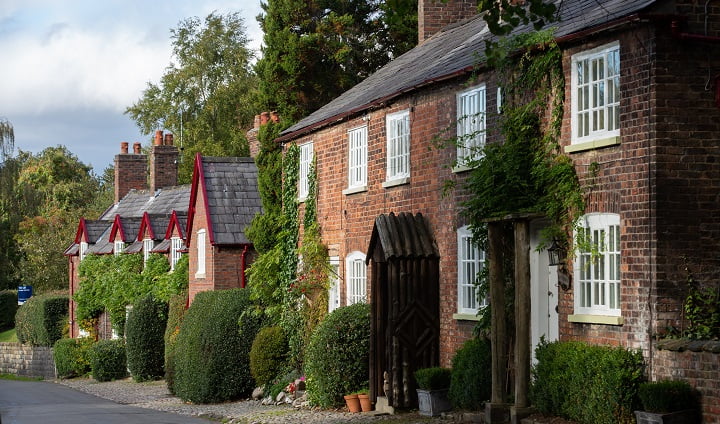 Individuals seeking to reclaim their lives will enter a drug and alcohol rehab in West Sussex for either a short-term or long-term residency.
This means that they'll move into temporary accommodation on-site and undertake treatment during the day, which can include counselling, psychotherapy and group support sessions.
Those entering rehab as an inpatient will typically have their treatment divided into three sections: detox, therapy and aftercare.
While each recovery journey varies in length, patients will typically spend the first week detoxing, and another few weeks undergoing psychotherapy, before graduating to a community-based aftercare programme.
Outpatient Rehab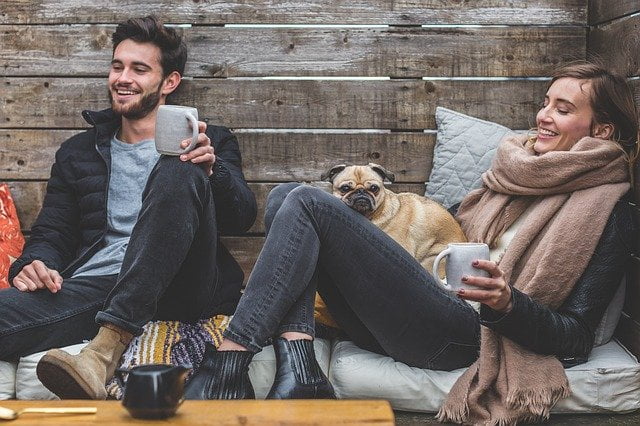 While residential treatment at a drug and alcohol rehab is popular, many individuals attend clinics as outpatients.
This means they'll return home after each therapy appointment to resume the motions of daily life.
If one of these treatment options could be the right fit for you or someone you love, the time to reach out is now.
At Rehab Recovery, we offer free professional guidance and conduct health evaluations to help individuals find a drug and alcohol rehab in West Sussex.
No matter the time of day or night, you can easily reach a member of our team on 0800 088 66 86.
Staging An Intervention For A Loved One In West Sussex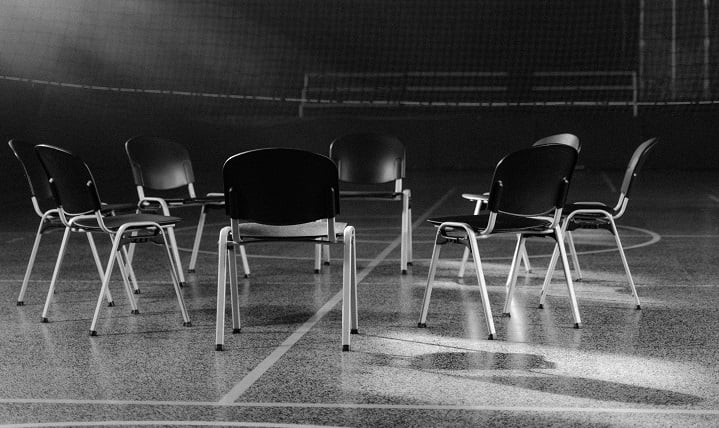 Aside from the addiction itself, one of the biggest problems facing victims of SUD is denial.
In many cases, the addicted individual will struggle to admit that they have a problem, let alone enter a drug and alcohol rehab in West Sussex of their own volition.
This can be an incredibly hurtful situation for their families to deal with.
However, those closest to an individual going through denial have the option of staging an intervention.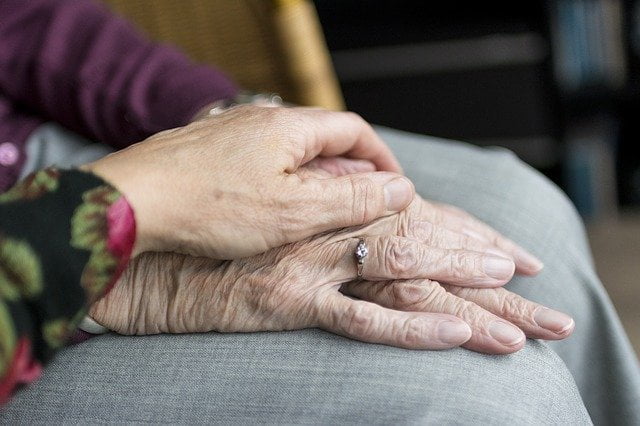 When carried out professionally, this orchestrated attempt at convincing someone to seek help is often the most effective.
Orchestrating an intervention takes an immense amount of time and planning, which can be a difficult burden for even a group of family members to bear.
Fortunately, there are many interventionists in the West Sussex area with years of experience helping people reach their addicted family member or friend.
At Rehab Recovery, we can match you and your family with a nearby interventionist.
They can help pre-arrange care at a drug and alcohol rehab in West Sussex, alongside structuring the intervention itself.
This includes finding a suitable location, gathering participants and making sure everyone feels comfortable.
CRAFT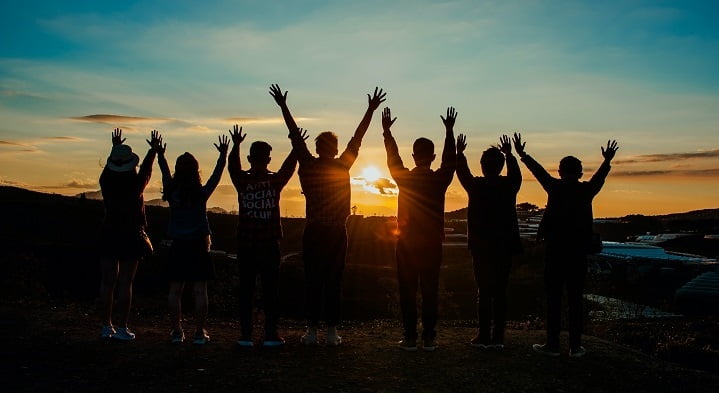 An interventionist will be an addiction specialist, licensed counsellor, or social worker specialising in helping addicted individuals.
They may also utilise different methods of intervention, such as CRAFT.
CRAFT stands for Community Reinforcement and Family Training and focuses on achieving abstinence through non-confrontational methods.
It allows the addicted individual to face the natural consequences of their actions.
For example, CRAFT teaches family members to utilise positive reinforcement.
This means rewarding the addicted loved one for sobriety to encourage better behaviour.
Can I Access Addiction Treatment Through the NHS?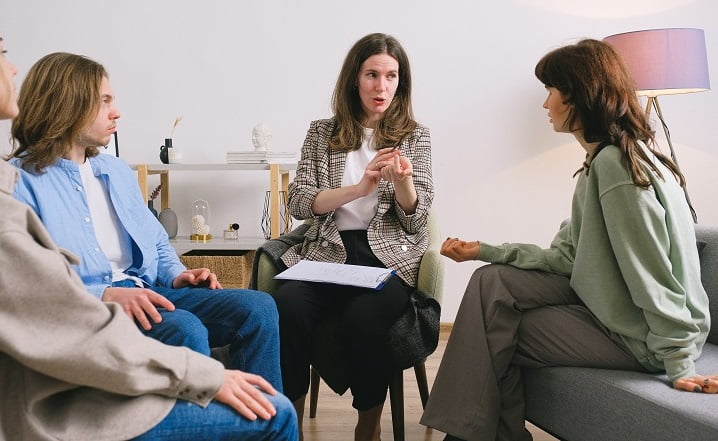 A crucial support service for many health conditions, the NHS has always extended its field of treatment to cover substance use disorders.
Treatment programmes that are covered by the NHS consist of temporary residential detox, outpatient care and, in very rare cases, residential treatment.
Someone suffering from addiction in the UK can choose to accept this form of free treatment, or they can choose to pay fpr private care.
As with any big life decision, choosing the right treatment for you involves weighing up the advantages and disadvantages of each option.
Pros of Public Addiction Treatment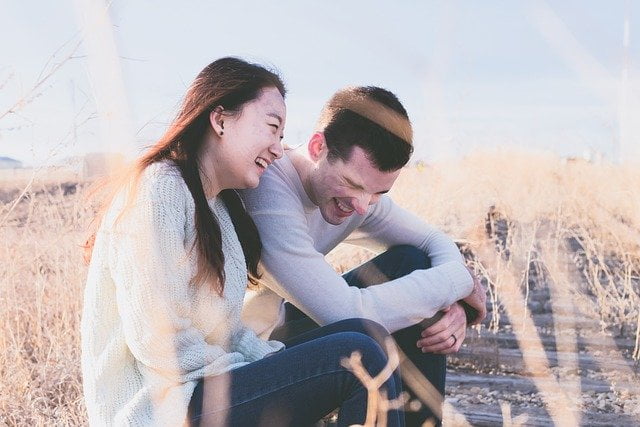 The NHS has long been viewed as a national treasure for its provision of low-cost or free healthcare to all.
This accessibility is what draws more and more addicted individuals to public services each year.
NHS patients receive good quality treatment with full financial protection.
This means they won't have to worry about the price of their recovery or the financial impact it may be having on their family.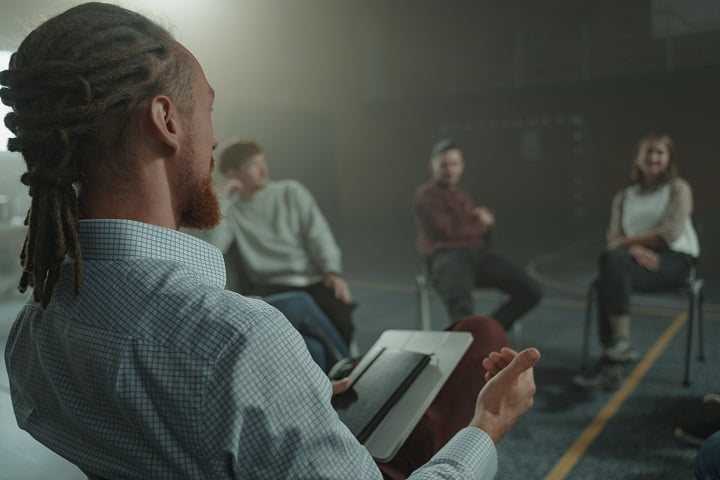 Furthermore, many specialists work for both the NHS and private providers, allowing patients from all backgrounds to access their expertise.
Those undertaking treatment for free at a drug and alcohol rehab in West Sussex often do so as an outpatient.
Due to the expense of residential programmes, public services can only fund the most severe cases of addiction.
However, there's still the possibility of being assigned an intensive outpatient programme.
While regular outpatient programmes on the NHS occur only in the evenings, intensive programmes take place a few times per week.
Whichever form of care is deemed the best for your situation, you'll be offered the flexibility to continue working and won't have to alter your routine too much.
Cons of Public Addiction Treatment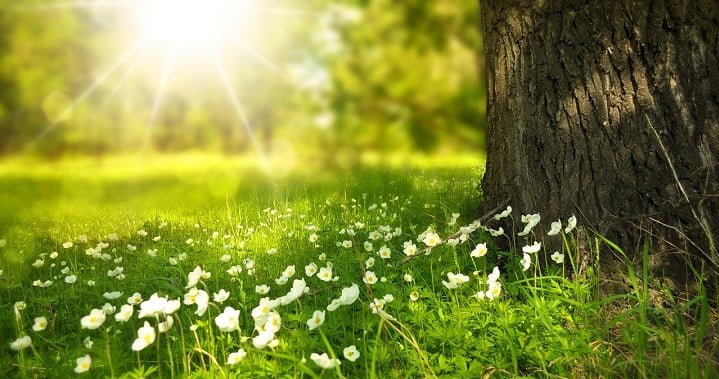 However, public services, either at a hospital or drug and alcohol rehab in West Sussex have just as many weaknesses as strengths.
Under-funding by the government and increased demand has led to longer waiting times.
This means that, tragically, many addiction sufferers won't receive the treatment they need in time, which can be incredibly dangerous.
Although outpatient programmes suit the lifestyle of those with mild addictions, they can be detrimental to someone's recovery.
Having to return home after therapy often leads to more problems than solutions, as the addicted person is once again surrounded by relapse triggers.
Furthermore, patients may have additional needs in the form of a co-occuring mental or physical illness.
If this is the case, they'll need specialised treatment and 24-7 access to clinicians at a drug and alcohol rehab in West Sussex.
Pros of Private Addiction Treatment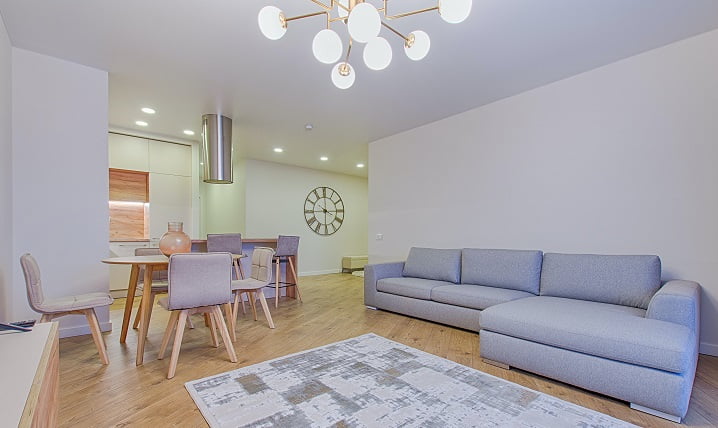 The other increasingly accessible option is to go private at a drug and alcohol rehab in West Sussex.
Private rehabs offer all-inclusive residential programmes, meaning patients will live on-site to receive all-important treatment.
Set in safe, comfortable surroundings, patients are assisted in their recovery each day by a team of professionals.
This means they won't have to go home and face triggering situations, emotions, or people.
They'll also be admitted to the clinic of their choice swiftly, often within 24 hours.
Another strength of private rehabilitation is its commitment to providing personalised recovery.
Before checking in to a drug and alcohol rehab in West Sussex, you'll receive a customised treatment plan with an emphasis on individual support.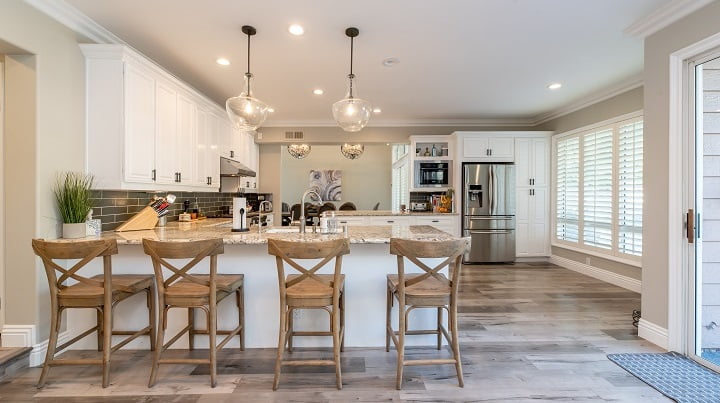 By avoiding a one-size-fits-all approach, you'll be able to modify your routine at any time.
Patients will also benefit from the environment and facilities of a private clinic.
Centres are often located in a peaceful, private setting that feels like a retreat outside of the large cities in West Sussex.
This provides an optimal location for undergoing psychotherapy and group sessions.
Cons of Private Addiction Treatment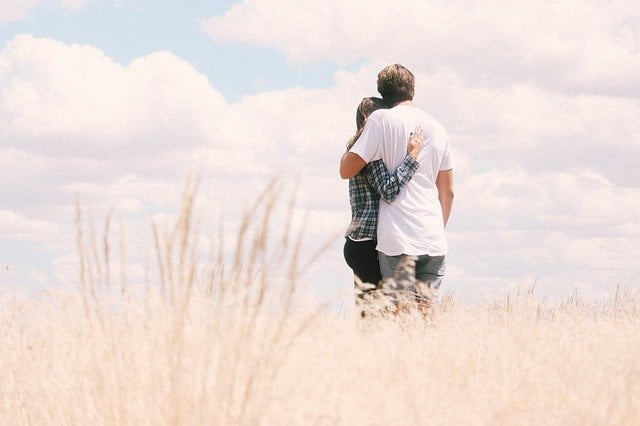 Despite this, private addiction treatment isn't the best option for everyone.
Someone with a mild substance dependency may find inpatient programmes restrictive and are better suited to an outpatient plan.
There is also the matter of cost, which varies greatly depending on which clinic you choose and how long you intend to stay.
How Much Does Rehab In West Sussex Cost?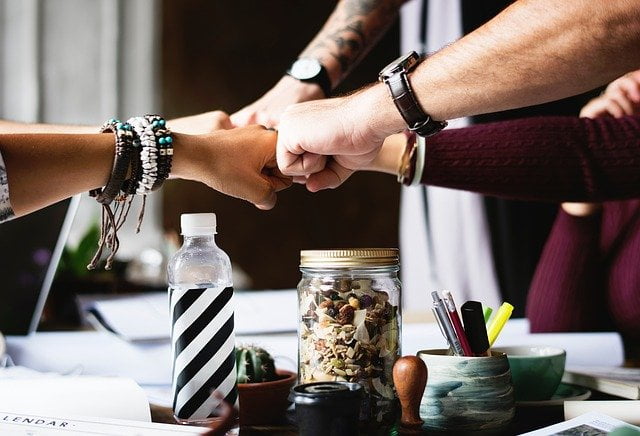 This frequently asked question comes with an array of responses, all based on the unique needs of the addicted individual.
The final cost of rehab is dependent on a variety of factors.
The severity of someone's SUD, their preferred location in West Sussex and the rehab's reputation all play a key part in determining the eventual price.
While there's no definitive answer to the above question, it's possible to estimate the fees you might pay for a standard 28-day programme.
While luxury rehabs cost up to £10,000 per week, a standard private centre may cost £1,000 per week.
This means you could expect to pay between £4,000 to £15,000 for a full-length programme.
These fees will go towards housing, nutritional support, support staff and medical intervention.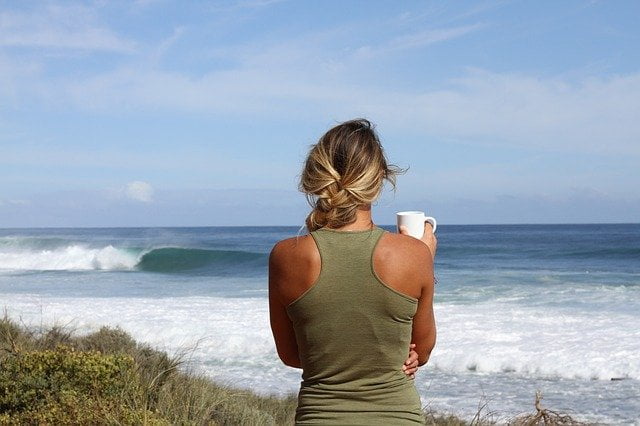 Patients wishing to lower the cost often opt for shared accommodation rather than a private room.
These dorm-like facilities are modern, comfortable, and often split into same-sex arrangements.
Moreover, many insurance providers now partially or fully cover the cost of treatment at a drug and alcohol rehab in West Sussex.
As the amount of available cover depends on a person's insurance plan, it's recommended you find out the details of your policy before choosing any rehab centres.
At Rehab Recovery, we liaise with many reputable rehab providers and can give you advice on how to get the most out of your current plan.
We can check that a specific rehab allows insurance-based payments, and can help you access a variety of payment schemes.
Rehab For Alcohol And Heroin: Recovering From Physical Addictions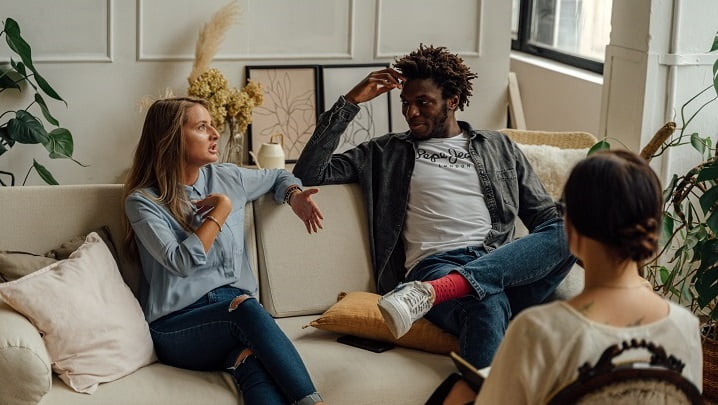 Although each addiction is vastly different, whether someone is psychologically or physically dependent on a substance will affect their treatment programmes.
While they are different drugs with different effects, alcohol and heroin both impose a physical addiction on their victims.
Detox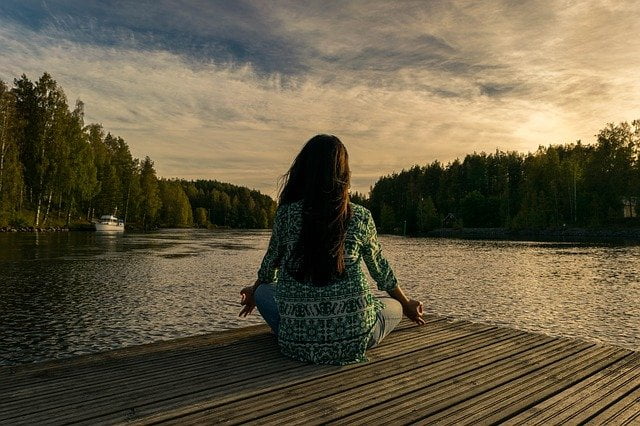 Suddenly withdrawing from either substance can be fatal, which is why a medicated detox is vital.
Ensuring a safe start to treatment requires attending a drug and alcohol rehab in West Sussex.
Those battling alcohol or heroin will begin their programmes by undergoing a slow, medicated detoxification.
A gradual reduction in dosage is carried out over several days, typically around 7 to 10 depending on how serious someone's heroin or alcohol addiction is.
This is to avoid the most painful withdrawal symptoms, which include delirium tremens, severe muscle pain and gastrointestinal issues.
At a facility experienced in delivering medicated detox, patients will receive a full evaluation to determine which medications will suit them best.
For many cases of physical dependence on alcohol or heroin, withdrawal is managed using Benzodiazepines.
These are prescribed temporarily to reduce the likelihood of convulsions and shakiness.
Another increasingly popular medication used for both types of addictions is Naltrexone, whilst those suffering from alcohol addiction are also often prescribed Librium.
Detox is vital to progress and may take up a large part of someone's 28-day treatment programme.
Treatment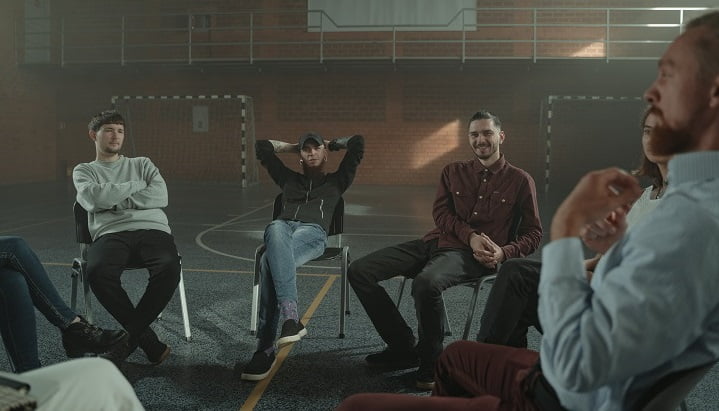 Communicative therapy is a key treatment at every drug and alcohol rehab in West Sussex.
Methods such as Dialectical Behavioural Therapy (DBT) and Cognitive Behavioural Therapy (CBT) allow patients to overcome the emotional problems that may have led to their alcohol or opiate consumption.
Sessions allow subjects to recover from past trauma and fix maladaptive behaviours.
Another strategy that encourages positive behavioural change is Contingency Management (CM), or Operant Conditioning. CM promotes someone's engagement with treatment services by providing tangible rewards for healthy behaviours.
As substance use alters our neurological reward centre, CM retrains the brain to accept healthier rewards that aren't related to substances.
In CM programmes, patients receive vouchers that build in value for providing clean urine tests or achieving recovery goals.
Vouchers can then be exchanged for healthy food, items or particular activities.
Rehab For Cocaine And Cannabis: Recovering From Psychological Addictions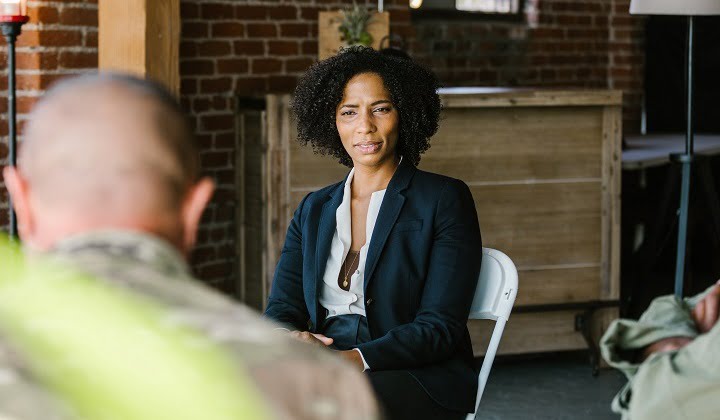 Someone experiencing a mental dependence on cannabis or cocaine will experience different effects to those suffering from physical addiction.
While these 2 substances rarely cause dangerous bodily withdrawal, that isn't to say they aren't psychologically dangerous.
Even if someone doesn't show signs of physical dependency, they'll likely feel an intense mental compulsion to seek out cannabis or cocaine.
Many rehab clinics specialise in cocaine and cannabis addictions, as the psychological nature of these dependencies requires specific care.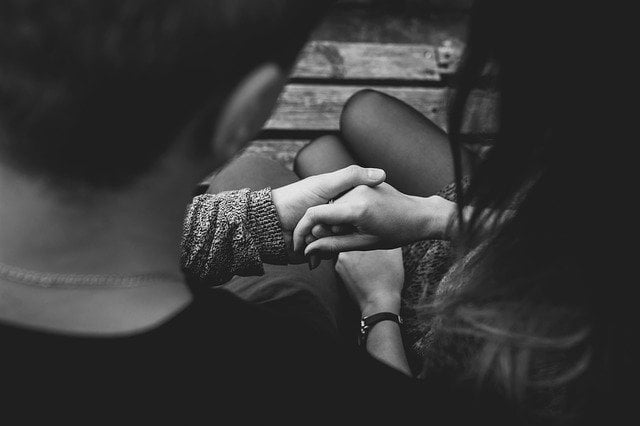 These patients won't experience the same long withdrawal as heroin users, but they'll need supervision nevertheless.
Oftentimes, detox for cocaine or cannabis can go ahead without medical intervention.
Its main goal is to provide a relaxing, comfortable space for patients to remove toxins from their bodies.
Despite this, some patients experience depressive episodes or anxiety during detox, which can be treated using a serotonin reuptake inhibitor (SSRI).
Official guidance states that individuals should spend around one week detoxing from a psychologically addictive drug.
However, there's also the option of a shorter, 5-day detox which is optimal for milder addictions.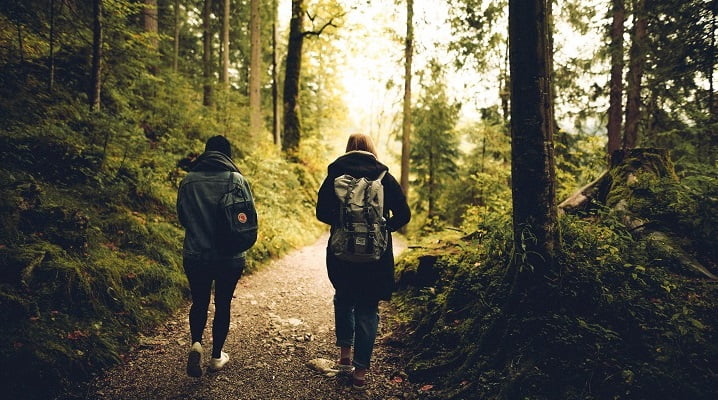 This also means the patient can spend the majority of their programme addressing the root cause of their dependency.
Therapeutic interventions that focus on behavioural management are often the most effective.
For example, Cognitive Behavioural Therapy (CBT) treats the deeply ingrained thought patterns responsible for cocaine or cannabis addiction.
CBT sessions help patients to slow down their thoughts and recognise how they relate to their emotions and behaviour.
Therapeutic Methods At A Drug And Alcohol Rehab In West Sussex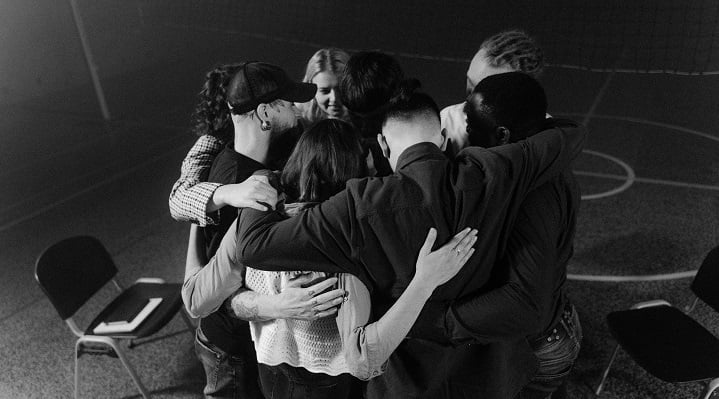 As part of your customised recovery programme at a drug and alcohol rehab in West Sussex, you'll participate in both personal and group therapy.
Whether it's holistic therapy, contingency management or family counselling, each therapeutic method is integrated carefully into a structured routine.
Dialectical Behavioural Therapy (DBT)
Behavioural therapy takes many different forms, each specialising in different areas of psychological recovery.
DBT evolved from CBT with the specific aim of teaching people healthier ways to deal with stress and negative emotions.
This is effective when treating SUD, which can be informed by unresolved trauma or underlying mental illness.
The term dialectical means the combination of two opposing things or ideas.
This is key to the implementation of DBT, which teaches both acceptance and change.
During workshops, patients are taught to accept themselves as they are while striving to change and reach their goals for recovery.
Cognitive Behavioural Therapy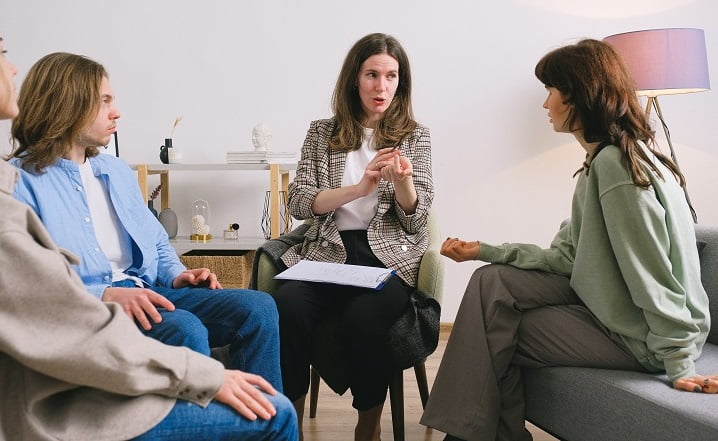 CBT has been used to treat substance use disorders since the 1970s and is consistently updated to incorporate current research.
At a drug and alcohol rehab in West Sussex, you'll likely encounter CBT to begin addressing the underlying causes of your addiction and cultivate positive behaviour.
Therapists specializing in CBT help clients identify the distorted ways of thinking that are harming their day-to-day lives.
Psychologists describe these as cognitive distortions: unhelpful ways of thinking that reinforce negative actions like substance misuse.
Examples of this include overgeneralizing or polarised thinking.
After unravelling their cognitive distortions, patients will start exploring the causes of their faulty thinking and finally restructure them.
Alongside this, patients are encouraged to practice mindfulness through activities such as journaling to help manage stress.
Holistic Therapies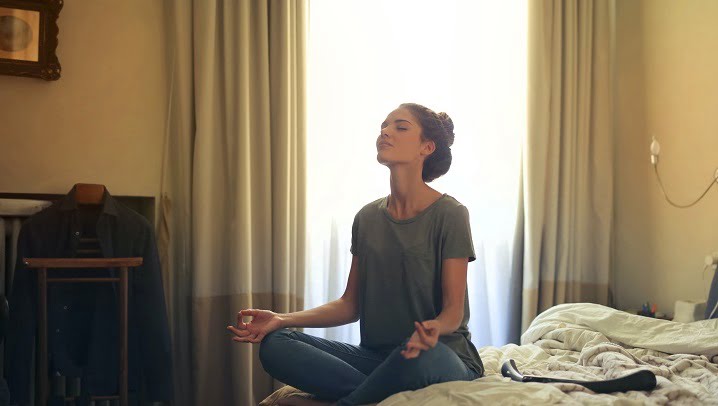 This integrative type of therapy aims to treat the whole person battling addiction at a drug and alcohol rehab in West Sussex.
This means treating the mind, body and spirit as an integrated whole.
Holistic Therapies can therefore include any positive activity that fosters a healthier lifestyle.
A variety of options fall into this bracket, including reflexology, yoga, music therapy, art therapy or adventure therapy.
Patients wanting to take part in holistic therapy are asked to describe their goals for leading a healthy life outside rehab.
Then, they can choose workshops to align with their interests.
Support Sessions & Group Therapy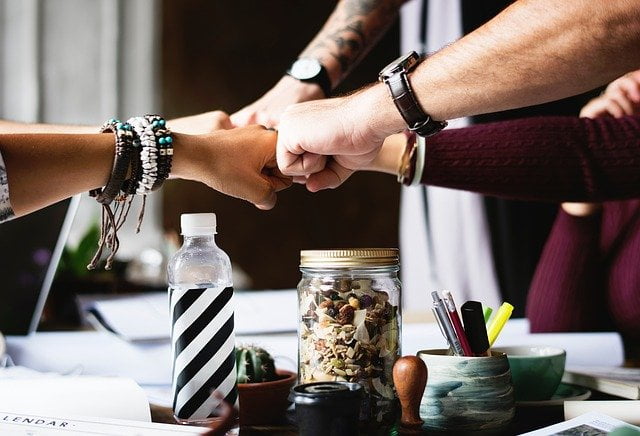 Addiction is a disease that seeks to isolate its victims by making them feel alone in their struggles with substance use.
As such, group support therapy can be instrumental in someone's recovery.
Not only are they able to share their own experiences during sessions, but they can learn from the experiences of their peers.
The capacity of group therapy to create bonds between individuals going through recovery is often attributed to long-term sobriety.
This is because the groups formed in rehab often transition to outpatient groups in their West Sussex community.
Usually, they'll congregate as a supportive network in either Alcoholics Anonymous, Narcotics Anonymous or a similar fellowship group.
Get Help Today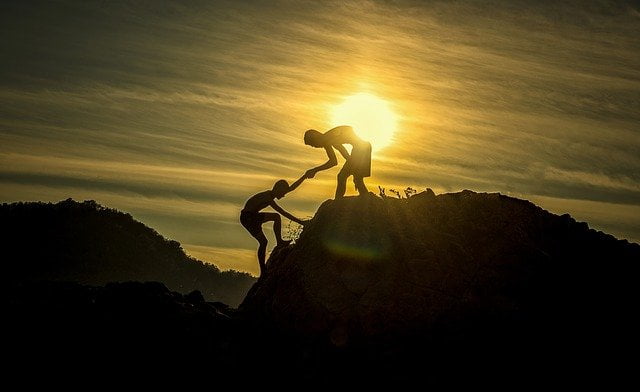 If you are worried about substance use, either for yourself or for someone you love, it is better to get help sooner rather than later.
Call a member of our team today on 0800 088 66 86 for advice on the next steps you can take to beat addiction for good.
When you make the choice to reach out and get help for your addiction, you're choosing to pursue a happier, healthier and longer life.