Drug and Alcohol Rehab in Reading
Are you suffering from drug or alcohol addiction and don't know where to turn? Is your life blighted by the effects of substance abuse? Are you fatigued from the lies and destruction to your family and personal life? You've come to the right place. Rehab Recovery has decades worth of experience in helping those afflicted with addiction onto a road of sobriety. Working with a wealth of detox facilities and centres offering rehab in Reading, our referrals team works consistently to match your needs with our tailored recovery programmes.
Why People May Need To Go To Rehab
Rehab centres are often the last resort for people who have hit rock bottom due to their drug or alcohol addictions. Triggers that may cause this decision to be made by an addict could include:
Being left by a spouse – People living with an addict can find the behaviours of that person emotionally, physically, and mentally draining. The constant need to question a loved one's reasons and actions can only go on for so long before many people need to leave for their own best interests
Getting into trouble with the law – Funding an addiction can be hard. For some people, the need to get the substances they need can force them to break the law. This can happen to literally anyone. The most respected people in a community can become addicted to drugs or alcohol and find themselves on the wrong side of the law
Near-death experience – If substance abuse is severe, there is a high risk of overdosing. This can lead to hospitalisation or death. For many people (but not all), almost dying is the wakeup call they need to spur them into a rehab program
Becoming homeless – The road of addiction can strip away all the meaningfulness of life piece by piece. Relationships, family, jobs and even homes can be lost through the constant struggle to get that 'fix'
Types Of Addictions That Require Rehab In Reading
Rehab Recovery offer help for all types of addictions, whether behavioural or substance-based. The most common addictions we do treat are detailed below:
Alcohol Addiction– This is a legal substance, but it is incredibly addictive. The goal for treatment is to abstain from it
Drug Addiction– This could be marijuana, heroin, cocaine, speed, pain pills, or LSD, among others
Gambling Addiction– This is where someone is addicted to the excitement of gambling money. The goal is to avoid all gambling, whether it be casinos, sports betting or lottery tickets
Eating Disorders– These are Anorexia, Bulimia, Compulsive Overeating. The goal is to have healthy eating patterns and a healthy weight
Gaming Addiction– This is where a person is addicted to video games. The goal is to teach responsible use of games and technology
If you or someone you care for is struggling with any of the above, do not hesitate to get in touch with our admissions team today.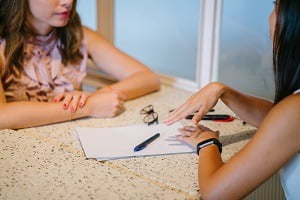 Things To Consider Before Entering Rehab In Reading
The Rehab Process can be complicated for some people who have not been through treatment before. They may wonder if they will actually be able to conquer their addiction.
They may have tried to go about it alone only to end back at the very place that they had started without any progress or improvement. Or someone may be in denial and deny that they have a drug or alcohol problem and see no need for treatment and recovery.
You have to ask yourself if you are ready since recovery is not an easy process and requires a lot of hard work and perseverance to attain. It would help if you had what it takes to embark on the journey of recovery, and that is courage, strength, and a never give up spirit.
Recovery is an all or nothing process, and you will need to change your patterns of living and thinking completely, and you need to have a clear and realistic outlook on life.
You have to give up harmful and destructive life and thought patterns and behaviours. You must be willing to forge forward and never look back and be completely honest with yourself and others as lying and deceit have no place in recovery.
5 Key Points To Bear In Mind:
What the facility and environment is like
How long is the treatment?
How much does it cost?
What programs do they offer?
Do they have programs for special needs?
Do I Have Options For Rehab In Reading?
Calling our admissions team today will result in a confidential and free consultation where a member of our staff will discuss your rehab options in detail. They will go through your individual and personal circumstances and will provide advice based on a number of factors.
These can include the severity of your addiction, the period of time you have been using, your general health, and any other important issues. Based on this information, they will then suggest one of the following options:
Long-Term Residential Treatment which is inpatient treatment for as long as 18 months
Short-Term Residential Treatment which is inpatient treatment for a couple of weeks to a couple of months
Outpatient Treatment is where you live at home and go to treatment during the day
Individualized Treatment is a treatment that is specialized to an individual person
What Is The Rehab Process?
Once you are referred to one of our inpatient treatments, you will follow a general system which is set out below:
Phase 1: Assessment
The goal of the first phase is for you to fully understand your problem and the need to heal and recover from it completely. During the intake process, you will meet with a doctor, therapist, and psychologist that are trained in the recovery process.
During this phase, you must have complete honesty and trust. You may have some shameful feelings that you need to overcome, but you need to understand that these trained people have seen and heard it all before, and they understand and want to help you.
Phase 2: Detoxification
The main goal of this phase is to break your dependency on drugs and alcohol. This phase is the most demanding part of the treatment. How severe it will be will depend on what you are detoxing from and how critical your usage of the substance is.
You will most likely have withdrawal symptoms that may be mild or severe. Some withdrawal symptoms are depression, irritability, insomnia, sweating, cramps, diarrhoea, vomiting, restlessness, and anxiety.
You may be given medication to help with these symptoms.
Phase 3: Therapy/ Maintenance
Detox focuses on healing the physical aspects of your addiction: this stage focuses on the psychological elements. During this phase, you will meet with counsellors, therapists and psychologists to undergo cognitive treatment.
This can include group therapy, motivational interviewing, cognitive behavioural therapy and even family counselling. It aims to get to the bottom of your issues and find out the root cause of your addiction.
Phase 4: Aftercare
The main goal of this phase is to keep you fully in recovery and avoid relapse back to drugs and alcohol. You will need a support system that includes 12 step groups, sponsors, councillors, life coaches, friends, and family.
You will be creating a new and healthy life. You will also need to apply the skills that you learned at Rehab Reading.
Things To Expect From A Recovery Programme
Many people may have a preconceived idea of what rehab entails due to what they have read in the press or seen on TV. The reality is that rehabilitation centres use a number of methods that are designed to:
Cleanse the body of all harmful substances
Provide the patient with tools to live healthily outside of the rehab clinic
Discover the root of the addiction and deal with the problem in therapy
Offer a supportive community of professionals and people who are going through the same process.
There are a variety of ways to attend rehab and all depend on the length of services that need to be undergone. Inpatients or residents of a rehab clinic will have round-the-clock care for extended periods of time, anywhere from a month upwards.
Outpatients may go for certain treatments or medication as and when required. Partial hospitalisation sees patients attend all the courses and treatments throughout the day before returning to their own homes at night.
The difference of treatment length and service depends on the patient themselves and how far along the road to rehabilitation they are. More severe cases will need to be admitted on an inpatient basis, whereas those who are doing well with their rehab may only be required to attend sessions as a way to check-in and remind themselves of the lessons learned.
There are many things that people will need to learn during their stay in a drug rehab centre and one of the most important of these will be how to deal with relapse triggers. These are the obstacles in the path of early recovery that the individual is likely to have to deal with.
It is of really important that people in Reading who are trying to break away from addiction are aware of these relapse triggers so that they can be completely avoided. One of the best places to pick up this knowledge will be in a drug and alcohol rehab.
Types Of Therapy In Rehab
Below we have listed the most accessible types of therapy available during our inpatient and outpatient treatment programmes. These include:
1. Cognitive Behavioural Therapy
This teaches you to recognize needs, moods, thoughts, and actions and replace them with positive alternatives.
2. Contingency Management Therapy
This method gives you positive incentives to stay clean. It enables you to picture what would happen if you carried out that urge, and weigh up the pros and cons of your actions before committing them.
3. Motivational Interviewing
This method is where the therapist tries to motivate you and help you to stay clean. This technique is all about enabling the patient to instigate their own recovery, and eliminates the notion of being 'told to' recover.
4. Couples and Family Therapy
This is where your family is involved in your therapy, and it teaches you to have healthy relationships. It is a means of rebuilding bridges that addiction may have caused.
5. 12 Step Communities
This is Alcoholics Anonymous, Narcotics Anonymous, Overeaters Anonymous, Gamblers Anonymous. They focus on 12 steps that help you obtain from harmful behaviours.
You can also get a sponsor which is a support person you can be accountable to each day and have someone to go to when you are down, stuck, or tempted to pick up your harmful behaviour.
6. Maintenance Therapy
This is where you work on maintaining the progress you have already made, and it will keep you going forward into recovery. You will develop skills to prevent relapse.
7. Aftercare
Aftercare is vital for recovery. Aftercare includes therapy groups and counselling that focuses on relapse prevention and healthy living and can help a person remain in recovery permanently.
Aftercare can be many things like counselling, group therapy, medication, and support people.
Benefits Of Private Treatment
Private treatment has high success rates. When people go through treatment, they have a much higher chance of long-term abstinence and long-term recovery. Private treatment works because of the environment is free from distractions and also its intensive treatment groups and programs.
They even offer novel and new therapies that may not be available elsewhere in other treatment programs. The higher cost means more treatment options, more treatment activities, and an environment that is conducive to recovery.
They force the addict to take ownership of their addiction
They provide intensive treatment and support
They provide a higher level of support and comfort, 24 hours a day
They provide a strong aftercare program to help people remain in recovery which is as important as the treatment itself and is vital for a person's long-term recovery
Relapse Triggers to Avoid in Recovery
There are many potential relapse triggers that people in Reading will have to deal with when trying to break away from an addiction. Some of the most common of these will include:
1. Boredom
One of the most dangerous things for people to do in early recovery is to allow themselves to fall into boredom. The danger of this is that they can then begin to think about all they are missing by not using alcohol and drugs. In most cases, boredom can be avoided because there is an almost endless number of activities that people can enjoy in recovery.
In some cases, the individual will be allowing themselves to become bored because they view recovery as being similar to serving a prison sentence. This attitude means that they are setting themselves up for relapse.
2. Complacency
Complacency is another dangerous relapse trigger for people in early recovery. If things are going well for the person in recovery they can begin to wonder if they really need to put much effort into staying sober.
They are now overconfident as they stop doing the things they need to do in order to ensure continued sobriety. Recovery is a serious business because a relapse can mean a death sentence so it is vital that the individual does not become complacent.
3. Bad Influences
Another common relapse trigger occurs if people continue to spend time around drinking or drug-using friends. The fact that the person is putting themselves in the way of temptation greatly increases their chances of relapse.
In Alcoholics Anonymous they talk about how if you sit in a barbershop long enough you will eventually get a haircut. This means that if the individual continues to spend time in bars or with their drinking or drug-using friends they are almost certainly going to relapse.
4. HALT (hungry, angry, lonely, tired)
The four most notorious relapse triggers can be remembered using the acronym HALT. This stands for hunger, anger, loneliness, and tiredness. If the individual feels any of these things there will be a great risk of them relapsing.
It is therefore vital that the individual is on the lookout for HALT, and that they rectify this symptom right away by eating, managing their anger, spending time with people, or getting some rest. This type of relapse trigger is easy to avoid, but the problem is that people fail to do this.
To avoid relapse, it is important that addicts try to be honest with themselves. When they feel that they are in trouble, contacting a member of their group, a psychiatrist or sponsor may help them to deal with the feelings that have led to a possible relapse. The support of peers found in rehab can sometimes be the most powerful deterrent in the fight against addiction.