Alcohol Rehab Derbyshire
Rehab Recovery specialises in connecting people with a wide range of mental health issues including addictions. The hospital has an excellent reputation for its range of services and standards of psychiatric and psychological care in the areas of addictions, general psychiatry and maternal mental health.
The goal of treatment is to facilitate long-term recovery through abstinence, restoring psychological and physical wellbeing as quickly as possible; thus helping patients to regain control of their lives. All patients are admitted under the care of a consultant psychiatrist and have a named primary nurse who coordinates their programme.
In Derbyshire, there's been a surge in drug-related deaths in recent years. With 3570 people dying between 2001-2018 alone.(1) In 2019, 1 in 1000 people were being treated for alcohol use, which was an increase of 21% over the previous 3 years.(2)
It's likely many more require treatment than those in the reports, but many struggles to access treatment.
Sadly addiction is stigmatised in the UK, mainly through being misunderstood. A large amount of the general public thinks those who have developed addictions choose to take substances. This simply isn't the case.
Addiction is a disease with deep roots and gripping effects. It's usually caused where a variety of factors are present.
Often there's a history of addiction in the family, a genetic predisposition, low self-esteem, people experiencing traumatic things and turning to substances in the first instance to ease the feelings.
As a disease, the substance quickly manipulates the neural pathways in the brain. This makes the person return to the substance.
It's not long before the brain structure is altered.
The decision-making part of the brain stops the person from being able to make sensible decisions because, without the substance, the brain goes into survival mode. In this mode, the brain tells the addicted person that the only way to cope is to use the substance again.
To discuss your drug and alcohol rehab options with one of our team, call us on 0800 088 66 86.
What is a dual diagnosis and how can it affect your treatment programme?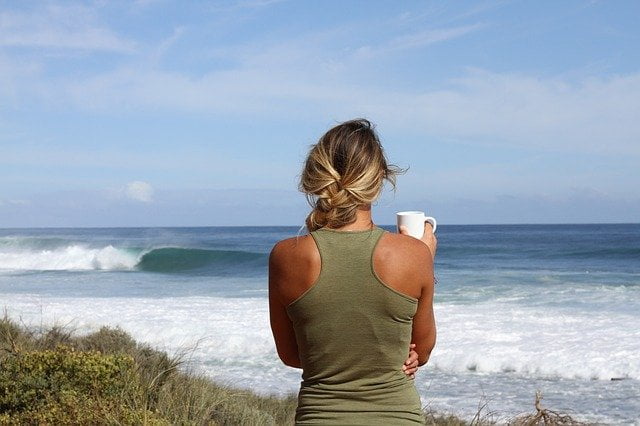 It's well known in the addiction field that the vast majority of people living with addictions usually have mental health problems too. In fact, the mental issue is often what underpins an addiction development.
Whether it be depression, bipolar condition, schizophrenia, anxiety or trauma, addiction can form from these roots.
A dual diagnosis can make all the difference to how your time at rehab goes. This is because if you have a mental health problem, it will identify this.
It's important professionals understand everything that you're facing in order to provide you with the most appropriate treatments. Therefore, during your assessments, it's really important that you share honestly all the symptoms you experience and how you feel about life in general.
Drug and alcohol rehabs Derbyshire treat both the underlying mental illness as well as the addiction.
Abstinence: the goal of drug and alcohol rehab Derbyshire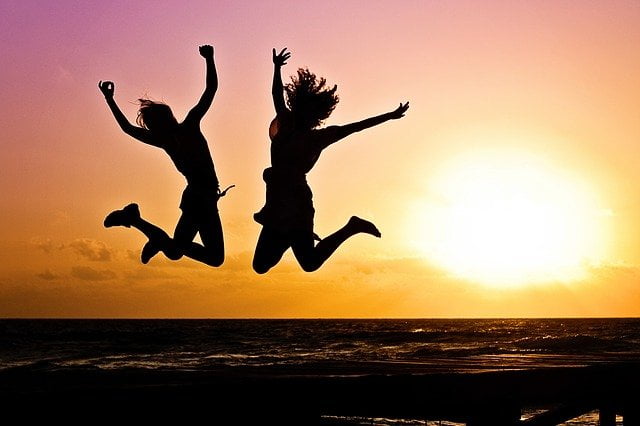 Rehab is for people who need to become sober. It's for those with serious addictions to alcohol and drugs. As such, it's natural to assume that one needs to become abstinent in order to preserve their health and wellbeing.
Abstinence is really the only way addiction can be managed effectively. Many people have gone to rehab, completed successfully, left sober and been doing really well until they make the decision that one drink or hit won't hurt.
Sadly, for a person with an addiction, it hurts greatly.  This is usually the beginning of the slippery slope back into use.
This is why going to rehab in order to gain long-term abstinence needs to be taken seriously. For many, it's a matter of life or death. For others, unmanaged addiction reduces life expectancy and causes a life of physical ailments and mental health problems.
Ultimately the long-term user is likely to die from an addiction-related illness.
You might feel worried about the idea of becoming sober, especially when you have used the substance in order to get through life. It's important you put your trust in the professionals and treatments.
Rehabs in the Derbyshire area provide evidence-based therapies which equip you to manage a life of abstinence successfully.
To discuss your drug and alcohol rehab options with one of our team, call us on 0800 088 66 86.
The benefits of drug and alcohol rehab Derbyshire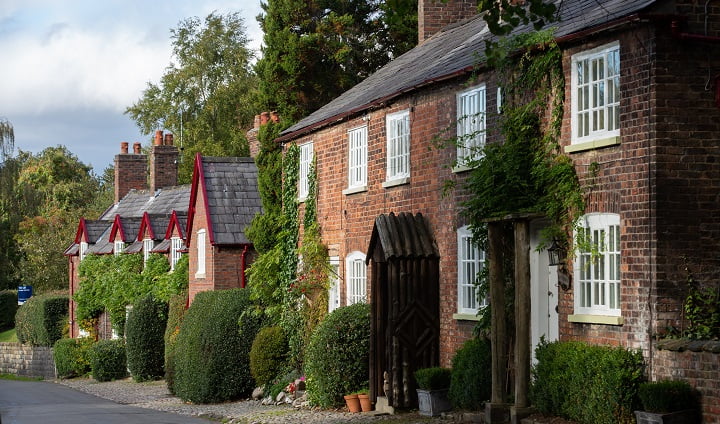 Going to a private clinic in Derbyshire brings with it many benefits. These are environments that are designed to make you feel comfortable.
They're also safe. Benefits include the following:
Reduced waiting lists so you can have a quick admission. This is great as it means the moment you're ready to begin recovery, you can.
Psychiatric assessments. These are thorough and assess you effectively in order for the professional team to understand your addiction, how it's affecting you, and how to treat it.
24-hour care. This is necessary where people are facing cravings as well as distressing withdrawal symptoms.
A clinical detox. You will be under the care of a doctor who is an expert on the substance you're addicted to and how to manage your withdrawal symptoms to keep you as comfortable as possible.
Talking therapies. These offer the space where you'll start to unravel what created the addiction and how to overcome it.
Group therapies, family and couples sessions.
Alternative therapies such as yoga, reiki, art and music therapy, and mindfulness.
How does this differ from free government-funded rehab services?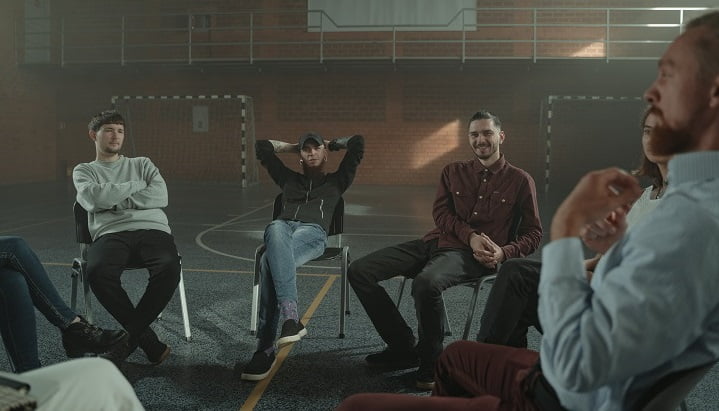 Although it's great that government-funded options are free, there are some differences to private clinics. Government-funded services offer a streamlined amount of treatment.
There will be a timetable of group sessions as well as some counselling input. Occasionally, there might be short courses of alternative therapies available, such as ear acupuncture, which is often used in addiction treatment.
All treatment is under an outpatient service. There is quite often limited availability to see staff.
That being said, some service users will receive counselling support from a drug or alcohol worker.
To discuss your drug and alcohol rehab options with one of our team, call us on 0800 088 66 86.
Who should access rehab clinics as a resident?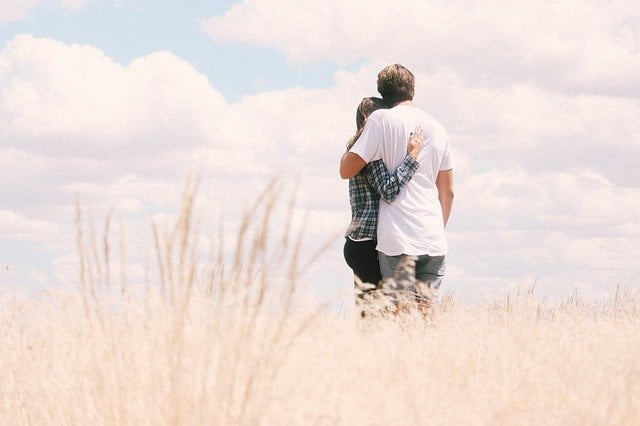 Many people need to go to rehab, but it's not actually for every drug user and drinker. Actually, for those with mild use, staying as a resident isn't helpful as the treatments are geared towards people with more serious symptoms and side effects.
People with the following symptoms should definitely aim to enter rehab for a residential stay in order to gain sobriety:
Those who keep trying to stop using but keep failing to do so.
People with mental health problems alongside the addiction, and those experiencing suicidal thoughts.
Those who become aggressive if they have drunk or taken drugs as well at the risk of hurting themselves.
People who have developed Delirium Tremens and/or have seizures if they have stopped drinking.
Where Wernicke's encephalopathy has developed.
Where people are drinking more than 30 units a day.
People who are using in more and more dangerous ways.
Those who have built up a tolerance and are using more of the substance or mixing substances to feel an effect.
People experience pain, sickness and diarrhoea when they have gone without the drug for a short while.
What other treatment options are there in Derbyshire?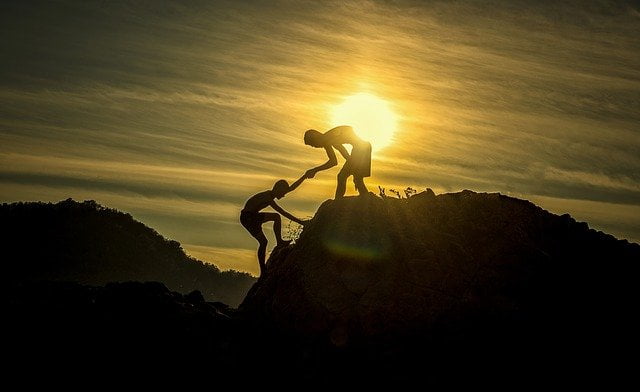 Not everyone who is using drugs or drinking will be suitable for rehab. Also, some people will go to rehab and come out requiring lighter input in order to stay focused.
In these cases, the alternative support can be gained in the following places:
SMART recovery groups.
Narcotics or alcoholics anonymous groups.
Family groups support family members around the person who is addicted.
A home detox where a doctor will oversee a patient detoxing at home.
Outpatient services where people remain living at home but attend clinics for particular treatments.
A call to Rehab Recovery will clarify which of the above will be most suitable to your needs.
To discuss your drug and alcohol rehab options with one of our team, call us on 0800 088 66 86.
What assessments are held during rehab admission?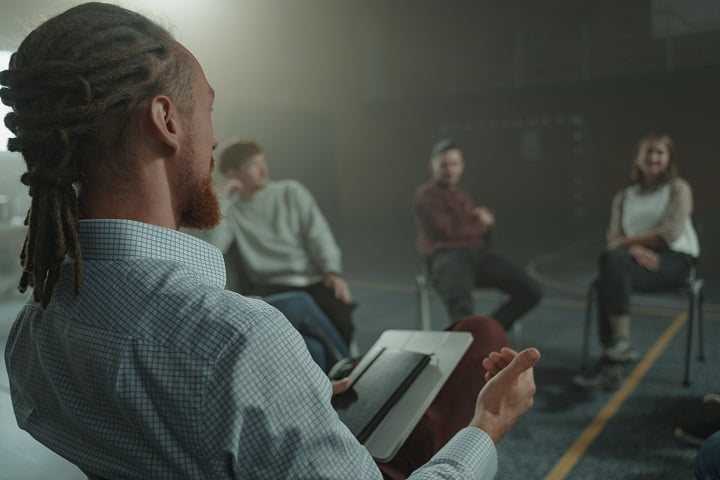 There are three types of assessments that take place when you enter rehab. These are carried out by doctors and/or psychiatrists.
The ASAM assessment
This is an assessment that focuses on how your body, mind, and the social aspects of your life have previously and currently formed the ideal circumstances for addiction to arise.
You'll be asked questions in the following areas:
How you think and feel about things.
Your health history and how your health is now.
How you experience withdrawal.
Whether you want to quit using substances.
Your relationship with relapse.
How your external environment affects you.
The DSM-5 scale
This assessment considers many aspects of your addiction in order to form a picture that isn't solely focused on whether you have a physical dependency.
The goal is to understand what level your addiction is at and how severe it is. You'll discuss the following topics with the psychiatrist:
Whether you're able to reduce the amount of the substance you take as and when you want.
Loss of motivation to take part in usual activities and losing responsibilities due to your substance use.
Continuing to use even where this is creating problems for yourself and others.
Losing the effect of the substance despite taking more.
The AUDITs assessment
This is a highly effective assessment that outlines a person's alcohol use. It forms a picture of how a person drinks, how it affects their life, and how severe a potential alcohol disorder is.
Where a person scores more than 8, it's considered a cause for concern, more than 13 suggests a person may have come to rely on alcohol.
You'll speak with the doctor about alcohol in the following contexts:
How much and how often you drink.
Your feelings around drinking.
How alcohol impacts your behaviours.
An intervention: what to do if your loved one doesn't want help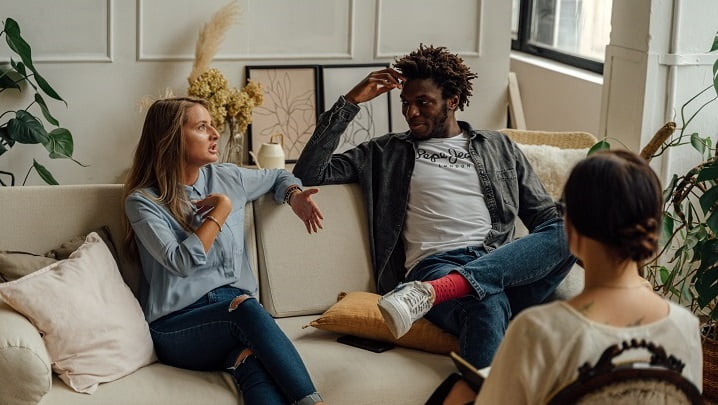 When families are affected by addiction, it has deep repercussions for all involved. The emotional strain manifests in each family member differently.
Some will enter an enabling relationship with the addicted person, while others might become totally apathetic. This too can create strain as different people react in their own unique way.
If the addicted person is in denial of their problem, there are things you can do. The truth is, though, you're going to need a little input.
This is in order for you to learn how to look after yourself and prevent emotional exhaustion so that the person with the addiction is guided in a positive way.
An intervention with a family member and professional can make a huge difference. This is a meeting where you voice your concerns and the evidence of the person's addiction.
The professional will then guide you through treatment options.
To discuss your drug and alcohol rehab options with one of our team, call us on 0800 088 66 86.
How a CRAFT intervention supports families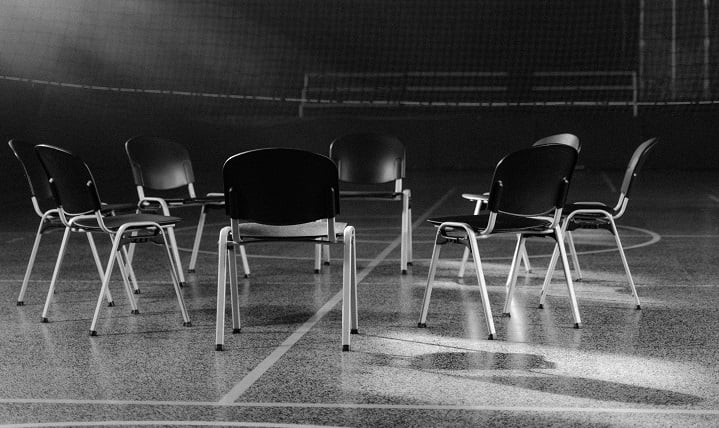 The CRAFT intervention method offers families a solid framework of tools they can use to approach their loved one. Even where the person denies the problem, there are ways you can address this calmly.
CRAFT focuses on using positive communication so that family members are setting effective boundaries. The main emphasis is on using the family's expert knowledge on their loved one's behaviours and using this in adapting their language and communication in order to emphasise what the person is doing well.
When more positive dynamics evolve in families, there is more space for change to occur.
The financial cost of a drug and alcohol rehab Derbyshire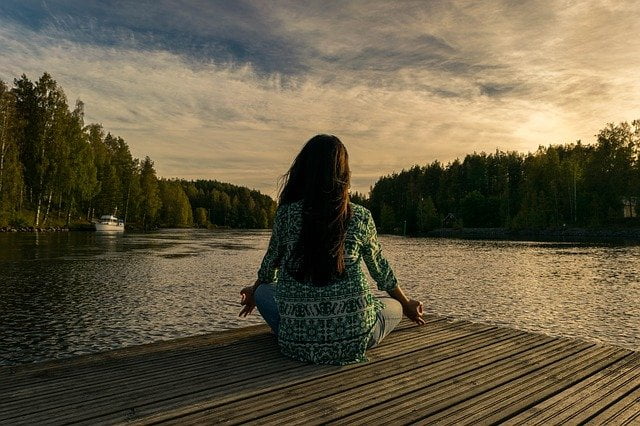 The majority of people will stay for 28 days, this allows for a steady detox period followed by courses of therapy. It's really important that addicted people have therapy.
This is where deep healing occurs and what causes the best foundation for sustainable recovery.
A 28-day stay at rehab usually costs around £6000 if you opt for a multi-occupancy room. It's between £8000-£12000 for a bedroom on your own.
Some people might enter rehab purely for a 10-day detox. Although staying longer in order to receive therapies is advised, a detox is incredibly important for those with physical dependencies to regain control of their health.
A 10-day detox stays in a single occupancy room costs between £3000-£6000. For a shared room, it's around £2000-£4000.
In the case of a person who is identified as being low risk by a doctor, a home detox might be recommended. This is where the person is in daily contact with a doctor and receives medication each day to manage their withdrawal safely in order to come off the substance.
This type of detox costs around £1500.
How do you choose the right rehab for you in Derbyshire?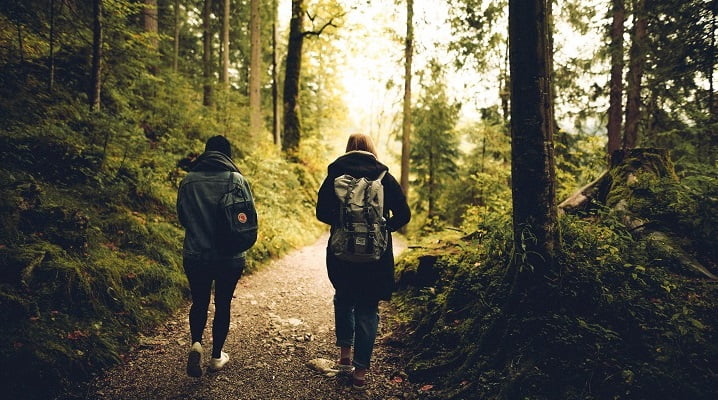 There are many rehab options for you in the Derbyshire area. It's good to know a little about what you're looking for before you or Rehab Recovery (on your behalf) contacts the clinic for a referral.
Some clinics will place more emphasis on the 12 Step approach, whereas others might be more therapy-based.
What works for you is down to your personality. It's worth having a chat with our team about this if you think that would help.
Tips to choosing the ideal rehab for you:
Look at the costs; choose a rehab that suits your budget.
Speak with a member of staff at each of the clinics you're considering and opt for the one who makes you feel more at ease.
Go for a clinic with specialist staff who have lots of experience treating people with similar issues as you.
Check out the clinic's reviews and go for one that consistently rates highly.
Choose a clinic with years of experience and a solid track record for supporting people to recover.
To discuss your drug and alcohol rehab options with one of our team, call us on 0800 088 66 86.
Detox: What does it involve? Do I need one?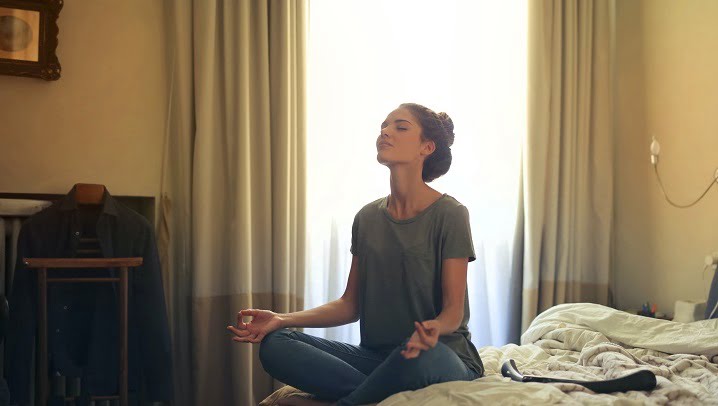 A detox is necessary for people living with physical dependencies. When you withdraw, the symptoms can be uncomfortable at best and fatal at worst.
These symptoms are usually at their worst when the person reaches 24-72 hours after their last dose of the substance.
When a person withdraws from alcohol they'll experience tremors, sweating, nausea, perhaps diarrhoea, mood swings, hallucinations, and insomnia. Alcohol withdrawal can even cause seizures and these can lead to death.
At rehab, a person will be under the care of a doctor who will oversee the detox. This is the period of time the substance is eliminated from the person's body and they'll be prescribed Librium.
In the first few days, the Librium dose will be a little higher. The doctor will slowly reduce the prescription over the following 10 days in order for withdrawal symptoms to be managed and for the person to remain safe.
Rehab residents in detox are advised to remain another three weeks to be treated therapeutically. This offers the chance for long-term healing to begin.
Therapists work with the patient to unravel the causes of the addiction and how to change behaviours.
A relapse prevention plan will also be developed. The addicted person will discuss with the staffing team what emotional and environmental triggers they have, how they have handled relapse in the past, and they'll identify positive activities they can get involved with in order to remain sober.
How long will I have to stay at rehab?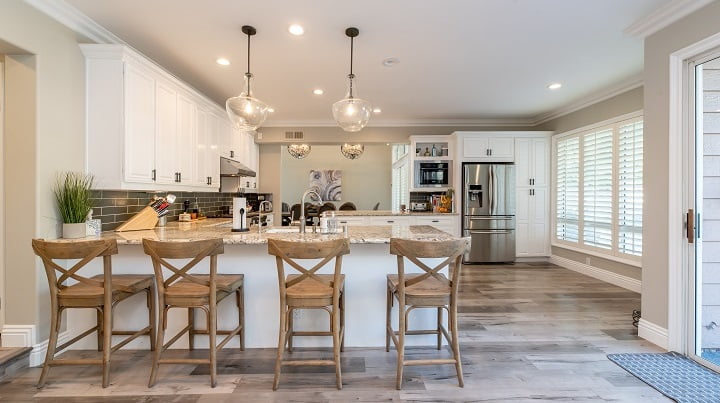 A stay at rehab will differ according to what you're addicted to, the severity of your addiction, and the treatments that you need. It is, however, advisable for the majority of people who enter rehab to stay for around 28 days.
Some people will need 7-10 days solely focused on a medical detox when they first enter rehab. This is especially the case where people are addicted to alcohol, heroin, or benzodiazepines. These substances cause the brain and body to physically react when the substance reduces in the body which is why medications and doctor supervision is essential.
Sometimes the body can actually shut down. This is why clinical supervision is so important. After the detox, they'll then begin psychological therapies.
People with psychological addictions, which is what occurs in the case of addictions to cannabis, cocaine, ketamine, and amphetamines require psychological therapies.
They won't require the detox as their bodies won't go into physical withdrawal.
In the case, however, that the person has a dual diagnosis, there might be a prescription to support them in relation to a mental health problem.
To discuss your drug and alcohol rehab options with one of our team, call us on 0800 088 66 86.
Rehab treatment for cocaine addiction in Derbyshire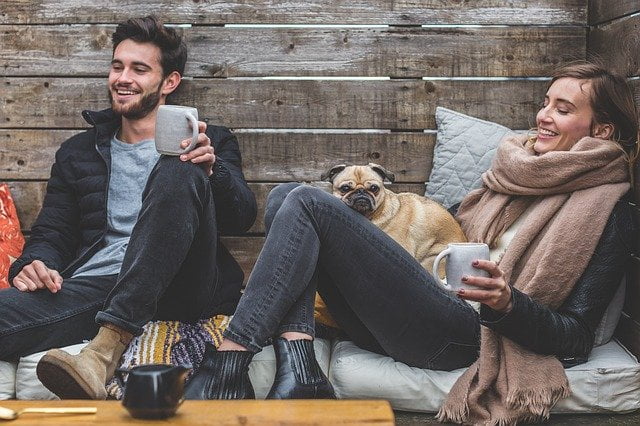 If you have lost control of how you use cocaine, it's likely you'll need to go to a drug and alcohol rehab Derbyshire. Cocaine has long-lasting devastating effects on your physical and mental health.
Sadly, many people while in the grips of addiction will find this hard to see.
Cocaine and crack-cocaine affect your heart, lungs, various organs in the body, your skin, nose, and gums. On top of that, it upsets mood regulation and people can develop mental health problems too.
At rehab, treatments are focused on the psychological. The therapist will work with you to understand the cognitive processes which underpin your behaviour.
With their guidance, you will start to rewrite your thoughts in order to change how you act. You'll also take part in alternative therapies and relaxed activities.
Rehab for heroin addiction in Derbyshire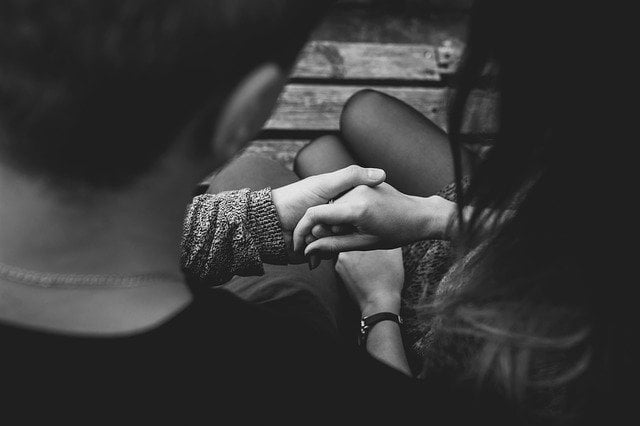 Heroin creates a physical addiction. You'll begin treatment with a detox. This will include a tapered withdrawal process where you'll be prescribed medication such as Subutex to manage the symptoms.
The detox lasts around 7 days. You'll have regular contact with a doctor as well as therapists and drug workers in order to see you through difficult moments.
After detox, you'll then begin psychological and alternative therapies. You learn to open up and share about your past, what life is like for you now, and what you want from the future.
The professional staff will guide you in order to build your resolve to quit heroin and your skills in being able to do so.
To discuss your drug and alcohol rehab options with one of our team, call us on 0800 088 66 86.
Rehab for cannabis addiction in Derbyshire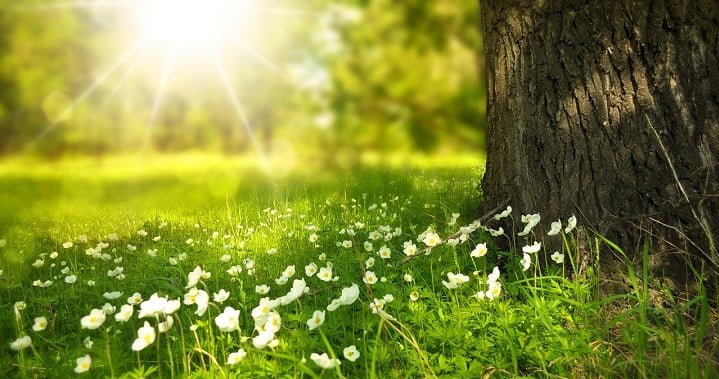 There are treatment programmes for those with cannabis addiction. These also focus on psychological healing. Many people believe cannabis is filled with health benefits because it's sometimes used in the medical field.
The truth is, strains of cannabis people smoke in the UK aren't regulated. They have extremely high levels of the psychoactive chemical THC and also many people smoke cannabis with tobacco which is highly addictive.
It's also not commonly known that cannabis can exacerbate mental health problems. A person might therefore experience extreme anxiety, insomnia, paranoia, and even psychosis as a result of their use.
Psychotherapists will use integrated therapy methods to guide you towards changing how you think about cannabis. They'll support you to identify new ways of coping and relaxing so that you don't return to using them in the future.
Relapse prevention planning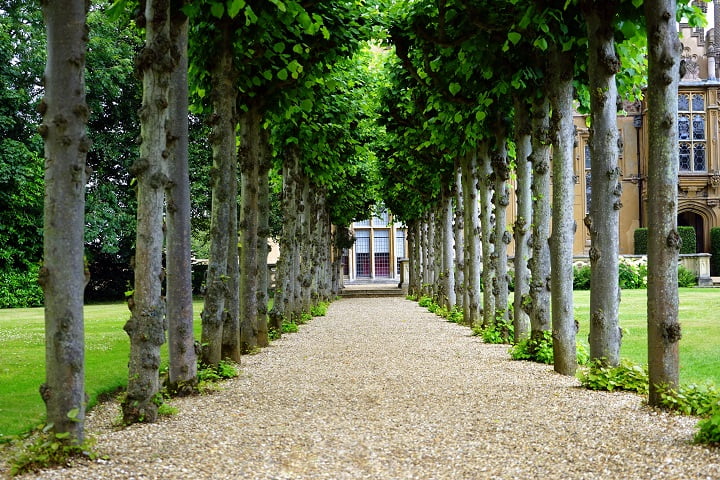 When you imagine going to rehab, you might quickly start thinking about how long you'll be able to remain sober when you leave. This is natural.
Addiction is, after all, a lifelong disease. It's essential that you're supported and have a solid plan in place that, if you stick to it, will keep you sober.
The staff at the clinic will discuss with you what you need that will support your life of abstinence. There will be very honest conversations around what has caused you to relapse in the past and what in your life triggers you towards using the substance.
Many people find it hard to stop spending time with previous acquaintances and frequenting their old haunts, however, this often makes all the difference in whether you relapse or not.
Triggers can be emotional, physical, and environmental: all of these will be addressed and planned for. You'll also start thinking about how to develop a healthier lifestyle with meaningful activities for you to get involved with.
Creating new positive habits is essential in keeping you sober.
To discuss your drug and alcohol rehab options with one of our team, call us on 0800 088 66 86.
HALT: A relapse prevention tool to help you stay sober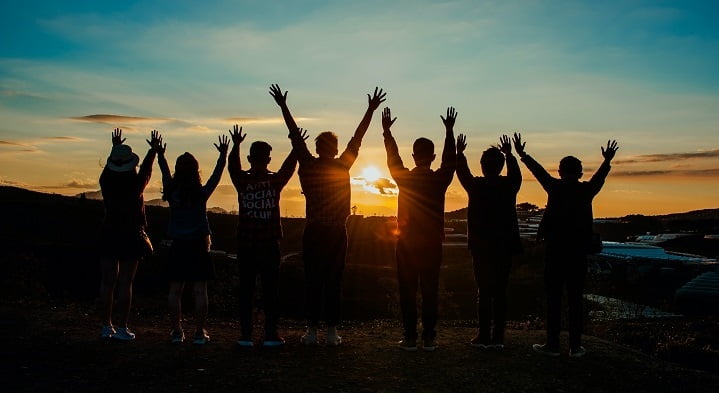 HALT stands for Hunger, Anger, Loneliness, and Tired. As you'll notice these are conditions you'll experience as a human.
When you're addicted to a substance, relapse can be triggered when you suddenly feel overwhelmed in one of these areas.
The goal of HALT is that during the moment you feel triggered or experience a craving, you halt and ask yourself if you're lacking in one of these areas.
Hungry means in the literal sense, yes, but one can also feel hungry emotionally. If you feel as though you need human connection, some understanding, or a person to talk to, you can call someone or arrange to see someone rather than return to the substance.
If you suddenly feel angry in reaction to a trigger, you halt for a moment and take time to relax. You focus on breathing and taking yourself away from the trigger and instead turn your energy into a healthy activity that you enjoy.
Addiction commonly is experienced with feelings of loneliness and isolation. When you begin recovery, you might feel this as you disconnect from old friends.
It's important you turn to people you can trust who are invested in your recovery in these moments. Many people join tai chi, yoga, and sporty classes in order to connect with others in new ways.
Often, people with addictions, especially where they also have a mental health problem can experience fatigue and burn-out quickly. Rather than pushing on and reaching a point where you're too exhausted to think properly and might use the substance, it's really important to halt, rest, and recuperate.
This is your time to recover and you need to do so in every aspect.
What makes us special?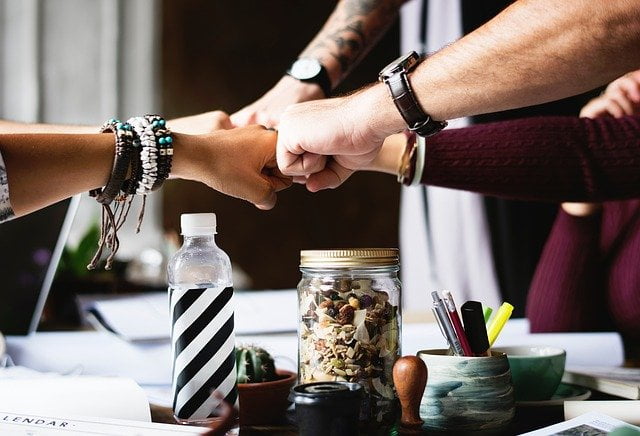 Treatment plans are tailored to the specific needs of the individual by a highly experienced multi-disciplinary team of Consultant Psychiatrists, Therapists and Clinical Staff. The addiction treatment programme is delivered using a 12 step abstinence-based therapeutic model.
The general therapy programme is ideal for those seeking freedom from depression, anxiety, intrusive and obsessive thoughts and stress.
It uses cognitive behavioural techniques delivered during individual one-to-one sessions or in a group setting.
The programme is suitable for all addictions including:
Our expertise in treating dual-diagnosis patients is unmatched by other service providers. Conditions frequently treated include depression, anxiety, PTSD and trauma, or other illness that comes in addition to a primary addiction.
To discuss your drug and alcohol rehab options with one of our team, call us on 0800 088 66 86.
Programme Overview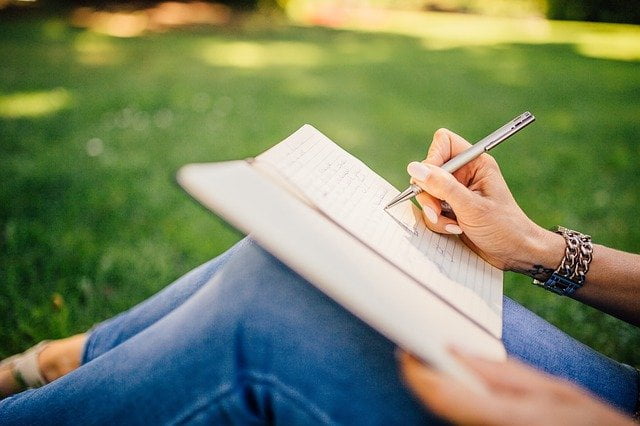 The addiction treatment programme provides a year's 28-day in-patient stay. The hospital also offers a free and comprehensive 10-week family programme to family members of the person in treatment.
The family programme offers family members the opportunity to gain support and insight into recovery from addiction, focusing on key aspects of addiction such as co-dependency, the symptoms and phases of addiction and healthy detachment.
7-day inpatient detoxification or a special 14-day inpatient detox can also be arranged on request.
The Clinic offers a comprehensive Addiction Treatment Programme including:
Consultant or Medical Assessment
Detoxification Programme
Group Therapy
One-to-One Therapy
Educational Lectures
Holistic Activities
Family Participation Programme
The Clinic Experience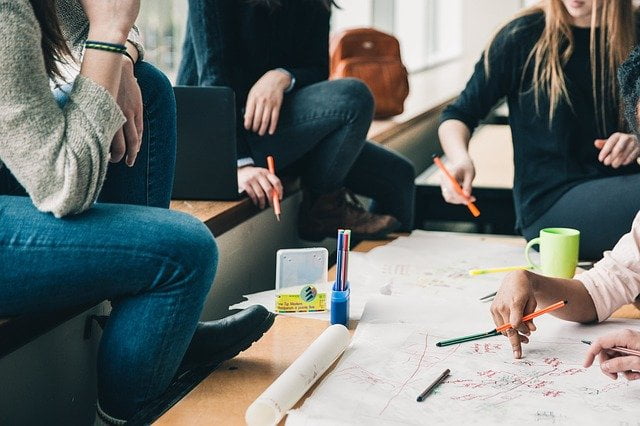 Each day is designed to keep you engaged in the recovery process and make full use of your time. You may be accompanied by one of the team on a brisk morning walk following a healthy breakfast, before early morning meditation prior to your first group therapy session.
After lunch, you may have one-to-one counselling, yoga, equine psychotherapy or group work. All clients are encouraged to attend local Alcoholics Anonymous meetings, Narcotics Anonymous or similar, for three evenings a week.
You will be driven to meetings by the Clinic support staff in order to initiate the habit of attending regular meetings on completion of the treatment programme.
To discuss your drug and alcohol rehab options with one of our team, call us on 0800 088 66 86.
Facilities and accommodation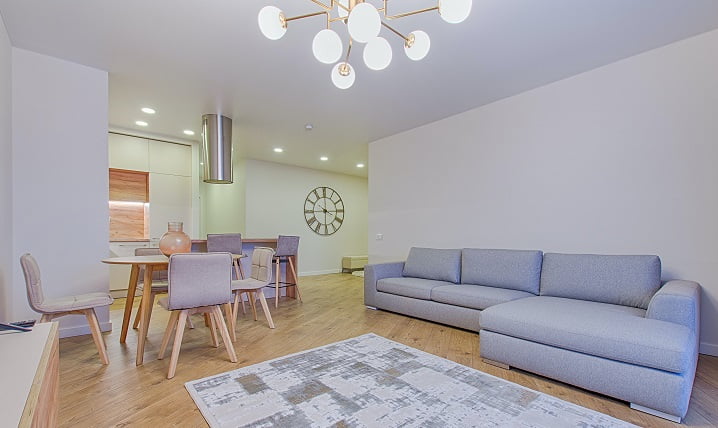 The hospital has a calm, homely atmosphere offering patients hope, healing and sanctuary in a discrete residential building just 5 minutes from the sea.
Patients enjoy the privacy of their own room with television, telephone and en-suite facilities and are encouraged to have their meals in the main dining room, which caters for special dietary requirements.
The hospital has residential facilities for 19 inpatients aged 16 years and over. Many rooms have an inspiring view of the sea.
The service provides an excellent opportunity to begin your recovery by the sea. The hospital has a number of consulting rooms, group rooms and activity rooms that have been designed for maximum comfort and well-being.
A range of complementary therapies is also provided including art therapy, yoga and relaxation.
Families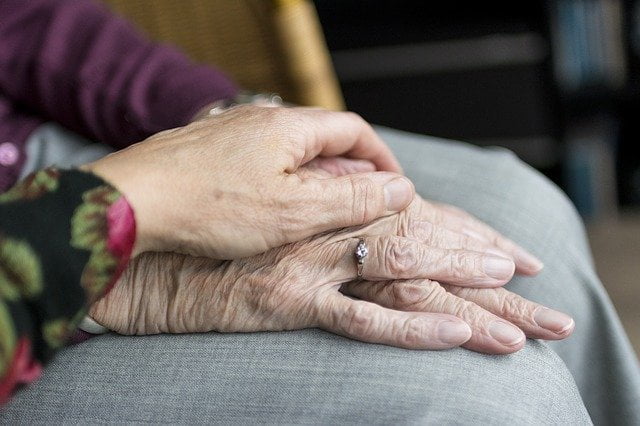 The clinic strives to support families and offer family group meetings with a counsellor every Sunday afternoon (contact is only made with family members or partners when clients have given permission).
Family workshops are available throughout the year to assist loved ones with the impact of addiction and help them understand the nature of the disease, whilst allowing them to explore their own feelings and experiences focusing directly on them and not their loved ones.
Getting help today
If you would like to control your emotions and hence your addiction in Derbyshire, contact Rehab Recovery today.
We also offer our drug and alcohol rehab services across various locations within the UK, including Lincolnshire, Coventry, Derby, Leicester, Nottingham, Warwickshire, Wolverhampton, Stoke-on-Trent and more!
To discuss your drug and alcohol rehab options with one of our team, call us on 0800 088 66 86.