Drug & Alcohol Rehab in the Midlands
The Midlands is an area often referred to as "the heart of the UK": home to over 11 million people and encompassing major cities such as Birmingham, Nottingham, Coventry and Derby.
As such a significant region, the Midlands has often been highlighted for its problems relating to substance use disorders.
The West Midlands has been one of the hardest-hit areas when it comes to rates of addiction and drug poisoning.
A government study conducted in the area reported that every three days somebody dies from drug poisoning in the Midlands. This means that the area is suffering from a rate of 16.1 deaths per 100,000 people as a result of illicit drug use: a statistic that has seen a 33% rise in recent years.
Unfortunately, deaths relating to substance use disorders aren't limited to drug-specific poisoning, with many residents of the midlands paying the ultimate price for alcohol over-use.
According to the Government's Local Alcohol Profiles data, 2,048 individuals lost their lives to Alcohol Use Disorder (AUD) in the Midlands two years ago.
In general, the region has experienced one of the greatest rises in substance addictions of any UK locality.
Statistical authorities such as the ONS have revealed that the Midlands area alone is home to over 22,500 crack cocaine and opioid users who aren't receiving treatment. Such individuals are also more likely to turn to crime: with offences committed by drug addiction victims costing the area £26,074 per annum.
Moreover, adults aren't the only age demographic suffering the life-changing impacts of substance addiction. More studies undertaken by the government revealed that between 2020 and 2021, 24% of adults receiving treatment at a drug and alcohol rehab in the Midlands were parents living with children.
Over 22,500 children in the Midlands have a parent suffering from a substance use disorder and the various mental and physical problems associated with it.
To discuss your options for drug and alcohol rehab in the Midlands, please call us today on 0800 088 66 86.
Addiction is a Disease, Not a Lifestyle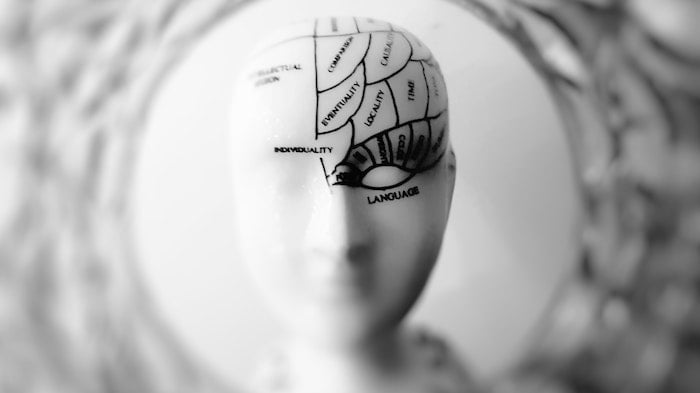 Whether someone has a genetic disposition making them vulnerable to addiction, or a home environment exposing them to substances, myriad factors contribute to the development of SUD.
As such, when treating such a multi-faceted disease, it's important to resist reductive views labelling addiction as a sordid lifestyle choice or something entirely chosen by free will.
Despite science showing us that addiction is a disease that doesn't discriminate, it has an unfortunate history of stigmatisation.
Historically, substance use disorder has been plagued by misconceptions claiming that its victims simply make poor lifestyle choices, and are entirely to blame for their behaviour.
These narratives mean that those needing help via a drug and alcohol rehab in the midlands won't access help due to the shame they feel.
Thankfully, experts now understand the severity of substance use disorder due to neuroscientific progress.
Clinicians now class addiction as a brain disease that puts victims into a state of relapsing after substances alter the brain's reward pathways. These neurological changes mean that affected individuals crave a substance to the point that it takes over their lives.
Further drug and/or alcohol consumption means that victims become dependent on the way these substances make them feel.
Over time, this leads to the additional problem of increasing tolerance: wherein the individual needs more of a substance to achieve the desired effect.
To avoid withdrawal and satiate their increased tolerance, individuals will increase their consumption to the point that their health and lives are endangered.
It's at this stage that someone's drug or alcohol dependency has morphed into an addiction in need of care at a drug and alcohol rehab in the Midlands.
When it comes to spotting the signs of this condition, there is a range of symptoms to look out for which can be psychological or physical in the way that they appear.
On one side of the coin, someone who is physically dependent on drugs and/or alcohol will also exhibit adverse physical symptoms. These often manifest as gastrointestinal issues, extreme tiredness, uncontrollable shaking, and sudden weight changes.
Substance addiction will also affect how someone feels psychologically: contributing towards low mood or exaggerating any co-occurring mental illnesses.
Those suffering from an acute drug or alcohol addiction report symptoms such as psychosis, anxiety, panic attacks, depression, obsessive thoughts, and insomnia.
Diagnosing Addiction before Drug & Alcohol Rehab in the Midlands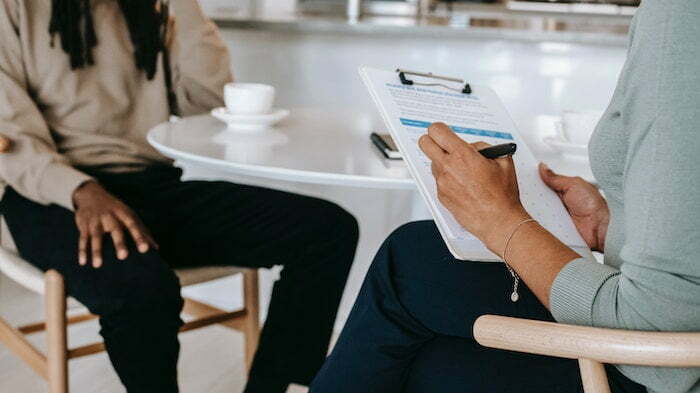 Even if the signs of addiction seem obvious to an individual's loved ones, it's important to receive a reliable, professional diagnosis.
The diagnostic process allows clinicians to recommend treatment at a drug and alcohol rehab in the Midlands with confidence: having understood the context of an individual's addiction and judged its severity.
However, seeking professional advice can be an overwhelming step to make, and subjects may want to take a self-assessment before confirming their diagnosis formally.
To make this process easier, many diagnostic tools have been developed that are suitable for use in the home and a clinician's office. For those seeking clarity on their relationship with alcohol, one popular tool is the Alcohol Use Disorder Identification Test or AUDIT.
Subjects opting to use this tool are asked to answer ten questions to the best of their ability: with questions ranging from consumption to the social consequences of alcohol.
Then, they'll be given a score by their clinician or the AUDIT system to estimate the severity of their dependency or addiction.
The information provided alongside this score tells the subject more about their addiction severity, what to do next, and where they should seek out treatment.
For instance, if a subject receives a score of 8 or more, it is deemed clinically significant and is recommended that they seek out advice from a doctor for a possible substance use disorder.
It follows that subjects given a score of 13 or higher are even more in danger of severe health complications and probable addiction. It is considered imperative that these individuals consider treatment at a drug and alcohol rehab in the Midlands.
If you've received a similar result from your AUDIT self-assessment, don't hesitate to contact the Rehab Recovery team for bespoke treatment advice.
For those suffering from potential poly-substance addictions or a drug use disorder, AUDIT may not be the best diagnostic tool. Another evaluative tool covering drug dependencies is the Diagnostics and Statistical Manual of Mental Disorders or DSM-5 criteria and its handbook on Substance Use Disorders.
The DSM-5 is a reference book published by The American Psychiatric Association and utilised by psychiatric professionals as a diagnostic aid.
Its section on SUD provides criteria for recognising substance addictions and segments symptoms into four categories: social issues, risky use, physical dependence, and impaired control.
Withdrawal symptoms and bodily changes are categorized as physical dependence, behavioural symptoms are placed in social issues, and dangerous consumption is placed in the risky use category.
The estimated severity of your substance addiction will depend on how many DSM-5 symptoms you identify with. A typical indication of a mild substance use disorder would be identifying two or more criteria while recognising five or more can be indicative of a moderate to severe addiction.
To discuss your options for drug and alcohol rehab in the Midlands, please call us today on 0800 088 66 86.
What is a Drug & Alcohol Rehab in the Midlands?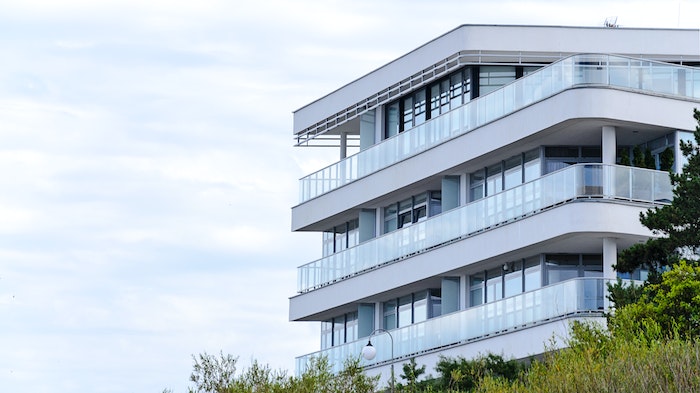 While many people have heard the term "rehab" emerge in conversation, there's a lack of knowledge regarding what happens in a rehabilitation centre.
The first thing to note is that the word "rehab" is an acronomised form of the term "rehabilitation": meaning to restore something or someone back to their best condition.
This is essentially what professionals aim to achieve at a drug and alcohol rehab in the Midlands. They are places that aim to help people regain a life of optimal health by quitting drugs and/or alcohol in a controlled, therapeutic manner.
To work towards abstinence, patients at a drug and alcohol rehab in the Midlands will undergo a range of treatment methods to optimise their recuperation: both holistic and medical.
For individuals who are physically addicted to a substance, treatment will come in the form of a medicated detox and will be followed by counselling, therapy, relapse prevention, and motivational enhancement strategies.
Drug and alcohol rehab in the Midlands offer recovery programmes on a residential/private basis, meaning that they provide personalised treatment plans.
Personalizing treatment towards an individual is a vital part of recovery: specifically because addiction is a complex disease with many causes. Factors that staff at a drug and alcohol rehab in the Midlands consider when forming treatment plans include the substance, addiction cause, and severity.
If an individual is undertaking treatment as an inpatient, they'll typically spend around 28 days working through their bespoke programme.
Many professionals recommend this as a standard length of treatment, as it covers a medicated detox, therapy, and relapse prevention workshopping.
This is far from a fixed programme length, however, with many people spending more or even less time at the clinic of their choice.
Should I Opt for Free Services or a Private Drug & Alcohol Rehab in The Midlands?
To successfully navigate the addiction treatment process, a few important decisions must be made to ensure your recovery begins optimally.
There are many options to contemplate in light of your unique circumstances: from where you'll choose to undergo treatment, to when your detoxification should start.
However, before making these decisions, subjects must choose to treat their SUD either at a private drug and alcohol rehab in the Midlands, or a publicly-funded NHS facility.
Before deciding which option to pursue, it's important to evaluate the following pros and cons of each treatment setting:
1. Quality of Treatment
While someone choosing to enter drug and alcohol rehab in the Midlands for their addiction is a commendable decision, the treatment they receive there can ultimately decide whether they succeed or fail in achieving sobriety.
Therefore, it's vital to consider the quality of treatment that you're likely to receive at a private rehab when compared to an NHS programme.
To evaluate the quality of treatment properly, we must consider the following factors: a rehab clinic's reputation, facilities offered, and the types of treatment included in their programmes.
Many addiction specialists hold the opinion that a privately-funded drug and alcohol rehab in the Midlands will offer better-quality services than free, NHS programmes.
Private rehab centres are provided at a much higher cost than public options, meaning they can offer a wider variety of treatments, amenities, and facilities delivered at a higher quality.
The financially unburdened nature of private services also means they can spend time personalising each patient's treatment programme and ensuring they receive the best care for their unique needs.
When a SUD victim enrols in a program at a private rehabilitation facility, they will have more of a variety of treatments and therapies to choose from.
Unfortunately, the same cannot be said for free rehab services accessed via the NHS. A publicly-funded drug and alcohol rehab in the midlands: usually carried out at a hospital outpatient clinic, experiences many issues.
Programmes are understaffed and under-resourced: with frequent budget cuts lowering the standard of care. This also means that NHS programmes can't personalize treatment in the same way that private clinics can.
2. Admission Process
When someone is grappling with substance addiction, they will need immediate treatment more often than not.
However, each rehab has an admissions process which can involve a lot of paperwork, and be fast or slow depending on where you attend. This process is another way in which private and public rehab centres differ dramatically.
Private rehabilitation centres are famed for their swift admissions process: an advantage that has the power to directly impact someone's recovery. With enough money, staff, and resources, most private clinics can admit patients within 24 or 48 hours, depending on how urgent the need for care is.
However, those who opt to access treatment through the NHS may wait for longer than they should to begin their recovery.
A phenomenon exacerbated by COVID, NHS treatment programmes are plagued by increased demand and overstretched staff. This means that thousands of individuals are waiting for months to see someone for their SUD.
3. Accommodation
Whether or not you stay overnight at a treatment facility is another important consideration, and one decided by whether you recover from SUD via private or public services.
At a private drug and alcohol rehab in the Midlands, you'll likely partake in a residential programme to maximise the benefits of different treatments.
This means that you'll stay overnight in private accommodation and essentially live on-site until the end of your recovery plan.
Regarding free rehab services, the financial challenges they face also impact their ability to provide residential treatment. NHS services usually only offer outpatient care: a branch of treatment requiring patients to live at home and attend treatment sessions following a pre-arranged schedule.
This provides plenty of flexibility for those able to continue working through their addiction treatment, allowing them to remain in the comfort of their own home surrounded by loved ones.
However, there are many people that wouldn't benefit from being able to return home after treatment.
Someone with a history of relapse, or who has previously tried outpatient NHS care and failed to stay sober, should consider choosing an inpatient programme.
At a private drug and alcohol rehab in the Midlands, patients are removed from problematic environments and placed in a safe environment in which to pursue sobriety.
Moreover, those with additional treatment needs such as co-morbid mental health disorders should undergo residential care. This is so they can be closely monitored and provided with treatment tailored to their dual diagnosis.
4. Affordability
Affordability is often the first difference noticed by individuals choosing between private and publicly funded rehab. Generally speaking, NHS services are far less costly than attending a private drug and alcohol rehab in the Midlands.
In the UK, publicly-funded services are free at the point of contact, with patients saving potentially thousands throughout their recovery.
Private rehab centres, on the other hand, charge more for treatment and so can offer a wider variety of treatments.
Choosing to undertake recovery at a private drug and alcohol rehab in the Midlands may cost subjects between £5,000 and £12,000 for the recommended 28-day scheme. The cost varies depending on the clinic's amenities, location, and reputation.
Thankfully, flexible payment options are offered to those in need and are calculated on a sliding scale basis to suit each budgetary need. It's becoming more and more common for private rehab clinics to provide payment plans allowing clients to pay in instalments over time.
To discuss your options for drug and alcohol rehab in the Midlands, please call us today on 0800 088 66 86.
Medicated Detox at a Drug & Alcohol Rehab in The Midlands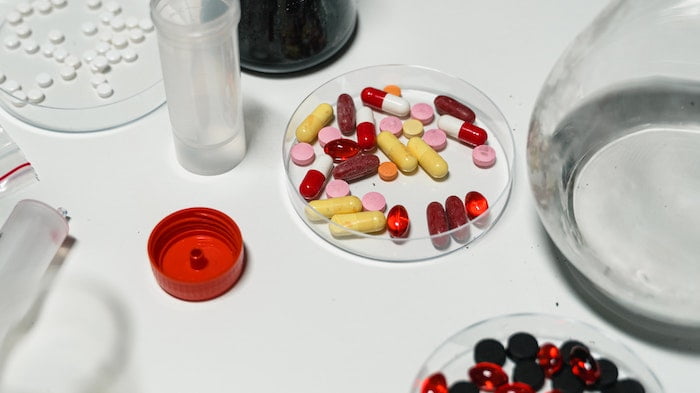 Medical detox is the process of safely reducing drug and/or alcohol levels in the body and is a fundamental part of treatment at a drug and alcohol rehab in the Midlands.
Many patients are required to undergo this process as part of their recovery programme, particularly those suffering from physical addictions to alcohol or opiates.
During the medicated detox process, patients are given medication to assist in the removal of toxins from their system and also control withdrawal symptoms. Such adverse symptoms arise as a response to your body's change in chemical balance and can lead to death if untreated.
For instance, physical substance addictions cause sufferers to exhibit vomiting, diarrhoea, trembling, and even seizures or delirium tremens. Therefore, patients withdrawing abruptly without proper medical assistance or a structured plan will risk death.
At a drug and alcohol rehab in the Midlands, medicated detox programmes place subjects in a comfortable, safe environment, usually for between 7-10 days, where they'll have round-the-clock access to clinicians.
Their consultant psychiatrist, after performing a full health evaluation, will prescribe medicine to ease both physical and psychological discomfort.
While they do not cure substance use disorder itself, certain medications will give patients an optimal start to further behavioural intervention.
Commonly used medications include Naltrexone, Benzodiazepines, Subutex, Librium, Baclofen, and many more depending on the patient's unique needs.
While some will minimise psychological distress and anxiety, others will reduce the risk of convulsions, insomnia, and gastrointestinal issues.
However, not everyone undergoing detox at rehab will require medication to stabilize. Those addicted to a psychologically addictive substance (such as cannabis or cocaine), for example, may not be required to undergo pharmacological intervention.
Although they'll receive holistic, nutritional, and therapeutic support in overcoming their withdrawal symptoms, these symptoms aren't as imminently dangerous as physical withdrawal.
Therapy Styles at a Drug & Alcohol Rehab in the Midlands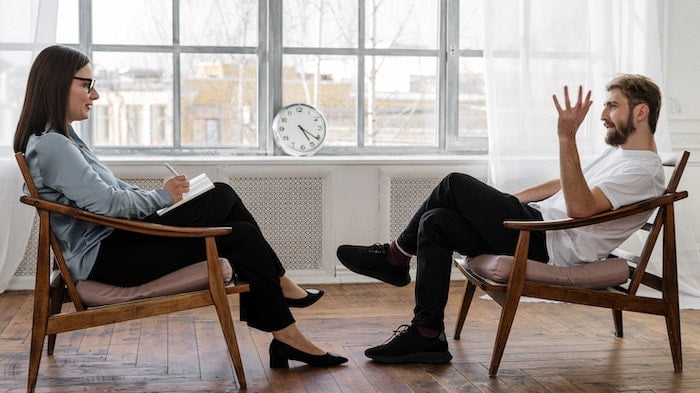 Most people are familiar with the term "therapy", but what they may not be aware of is how many different therapeutic methods exist, especially within the addiction treatment realm.
While attending a drug and alcohol rehab in the Midlands, patients will encounter a variety of bespoke methods utilised to help them recover.
Some of the types of treatment methods include:
1. Cognitive Behavioural Therapy (CBT)
CBT is a traditional, evidence-based therapeutic approach that many people have encountered, or at least heard of.
While in the addiction treatment sphere, CBT is traditionally used to treat alcohol, opiate, cocaine, and methamphetamine addictions, it's used outside this realm to treat depression, anxiety, PTSD, and other psychiatric conditions.
Much of CBT's success rests on its ability to teach coping skills that individuals struggling with addiction can apply to their lives to avoid relapse or other setbacks.
Some techniques encompassed in the behavioural therapy philosophy include weighing the positive and negative consequences of substance use and analyzing the effects of behaviour.
This allows addicted individuals to consider the consequences of their actions, and strengthen their self-awareness skills.
By analysing their thoughts, feelings, and actions, subjects can learn to identify cravings and situations that may trigger relapse and help to create strategies to manage these cravings.
As such, CBT is used in the majority of programmes at a drug and alcohol rehab in the Midlands: with sessions creating a safe space for clients to address the dysfunctional aspects of their lives, and retrain their cognitive distortions.
Throughout the process, a patient's assigned therapist will guide them through any difficult emotions that may arise, and teach them how to manage these feelings.
2. Dialectical Behavioural Therapy (DBT)
While DBT is also a style of behavioural therapy based on the theories of CBT, there are a few major differences between the two styles. While both methods are utilised to help patients overcome their self-destructive habits, DBT has more of a focus on emotional healing and figuring out ways to manage our feelings effectively.
As indicated by the name "Dialectical" behavioural therapy, this method is based on a principle that may seem counterintuitive: "dialecticism", This means introducing two opposing concepts and allowing them to co-exist effectively: which in this case, is change and acceptance.
Practising self-acceptance can help patients change and reinforce healthy habits: specifically by acknowledging that negative emotions exist, and are a natural part of life. As such, DBT is often effective in treating patients with co-occurring disorders such as PTSD and substance use disorder.
Moreover, while CBT is typically only carried out in one-to-one sessions, DBT often appears in group therapy settings. Whether completed on an individual or group basis, DBT sessions at a drug and alcohol rehab in the Midlands usually take place multiple times per week, with workshops lasting for around one hour.
3. Family Addiction Counselling
Families often play a crucial role in a person's addiction history, and therefore, their recovery journey.
Whether someone's family have enabled their addiction or is simply an important positive force in their life, Family Addiction counselling can help strengthen these bonds while working to repair past wrongdoings or emotional trauma.
As each familial unit has a different story, emotional dynamic, and history of addiction, multiple types of therapy have been developed to ensure there's something for everyone.
Some examples of family therapy include Functional Family Therapy, Family Behavioural Therapy, Brief Strategic Family Therapy, Multidimensional Family Therapy, and Multisystemic Therapy.
Some therapeutic styles, such as Strategic therapy, will take a more direct approach: with therapists initiating the session before giving out assignments to improve a family's communication skills.
Other styles take on a more holistic approach: such as Multisystemic Therapy. This method focuses on the unconscious communications and meanings behind a family's interactions. Unlike more direct methods, the therapist in this form of treatment is neutral and distant, allowing loved ones to dive deeper into their issues as a collective unit.
In some cases, family therapy helps participants understand how their enabling behaviours have affected their loved one's drug and/or alcohol intake. Once they've recognised these behaviours, they can work to establish a healthier relationship with their addicted loved one.
On the other end of the spectrum, a patient's family may be entirely blameless and have helplessly watched their loved one fall into an addiction. Group counselling can help these families by offering a personalised combination of problem-solving skills, communication training, and counselling sessions.
4. Motivational Enhancement Therapy (MET)
Therapists working at a drug and alcohol rehab in the midlands often implement MET to check in on their patient's motivation levels and well-being.
It's an adapted version of another successful treatment known as Motivational Interviewing (MI), with both methods developed to help patients recognize and build on personal strengths.
However, unlike MI, Motivational Enhancement Therapy focuses on encouraging self-motivation while educating patients about the health risks associated with substance use.
By understanding the relationship, mental, and physical health benefits that come with sobriety, they are more likely to meet the requirements of their treatment plan at a drug and alcohol rehab in the Midlands.
MET is also regarded as a short-term treatment often utilised at the beginning of someone's treatment to bolster the success of future therapies. Typically, this counselling method only lasts for between 4 and 6 targeted sessions: which is enough time for an assessment and subsequent motivational interviewing strategies.
The motivational principles used to guide sessions include expressing empathy, acknowledging discrepancies, supporting self-efficacy, and accepting resistance.
Within this framework, MET emphasises the patient's free will at all times: with therapists treating sessions as a collaborative partnership. Instead of confronting their patient, MET therapists help them build awareness and make choices of their own accord.
5. Acceptance and Commitment Therapy (ACT)
This form of psychological intervention is both a style of clinical behavioural analysis and a branch of psychotherapy. This means that strategies to incite behavioural change are used alongside acceptance and mindfulness strategies to increase psychological flexibility.
Those suffering from substance addiction are often psychologically inflexible: meaning that they are either closed emotionally or unable to adapt their thoughts and behaviours.
By undergoing ACT at a drug and alcohol rehab in the Midlands, patients can learn to use acceptance as a way of dealing with negative thoughts, feelings, and circumstances (e.g. the temptation to use a substance).
The guiding principle of ACT is that the more we attempt to control painful psychological experiences and emotions, the less likely we are to recover from them. Instead, ACT teaches acceptance as a way of moving on from the traumas that may be underlying someone's SUD.
During sessions, participants learn how to change their emotional state by using mindful behaviour, attention to personal values, and commitment to action.
Acceptance requires us to embrace our thoughts and emotions rather than trying to avoid or deny them while committing to action involves taking concrete steps to incorporate changes that will align with your values.
6. Alternative Therapies
When we think of attending a drug and alcohol rehab in the Midlands or elsewhere, we might think of traditional talking therapies and spending the majority of time in a doctor's office.
The reality of modern addiction treatment is that traditional methods are being met with non-traditional, holistic strategies.
These non-traditional therapeutic methods are known as Alternative Therapies or Holistic Therapies: and often accompany behavioural interventions. Unlike CBT and other talk-centric methods, alternative therapies address the participant's mental, spiritual, and spiritual health: aiming to align all three elements.
The positive activities offered in AT programmes aim to help patients emerge from rehab with a new, healthier lifestyle. This means partaking in creative, exercise-based, or other such hobbies to optimise both mental and physical health.
Over time, substance addiction takes a toll on the mind, body, and emotions: making it essential to care for ourselves as a whole being.
AT workshops are often chosen for their stress-relieving properties, with popular examples including yoga, meditation, breathwork, and pilates, alongside mindfulness-based martial arts like Tai Chi. These workshops help to realign the mind and body following a destructive bout of substance use.
More examples include music and art therapy, nutritional therapy, and even methods involving animal husbandry, such as equine therapy.
To discuss your options for drug and alcohol rehab in the Midlands, please call us today on 0800 088 66 86.
Relapse Prevention Planning at Drug & Alcohol Rehab in the Midlands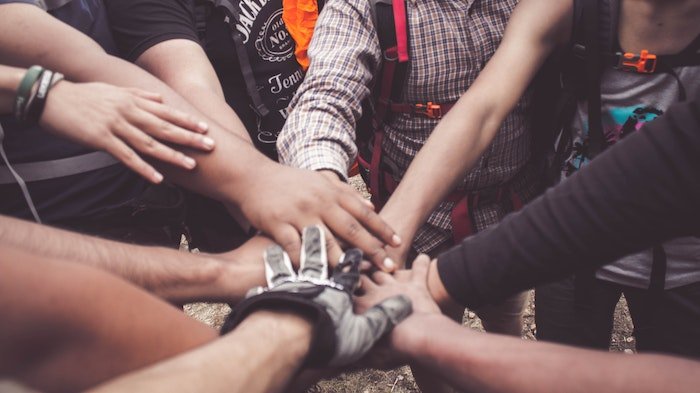 Identifying and reducing the risks associated with relapse is another key part of treatment at a drug and alcohol rehab in the Midlands.
Patients must learn how to resist going back to unhealthy behaviours, typically through a combination of action-based plans, behavioural therapies, and educational tools.
During their time at the rehab, patients are provided with ways to combat triggers, and cravings as well as how to establish coping tools and access support group information. While there's no 100% guarantee of avoiding relapse: with many experts considering it to be a natural part of recovery, creating a bespoke strategy can minimise the risk of returning to substance use.
The mark of an optimal relapse prevention programme is to identify your unique triggers: a goal that addiction specialists in rehab can help you achieve. Utilising therapies such as CBT and DBT is one way of helping someone identify the thought, emotions, and behaviours that lead to substance cravings.
Then, they can focus on improving certain aspects of their well-being as a way of preventing relapse.
Certain types of therapy are utilised specifically to improve well-being and optimise a patient's quality of life by helping them return to the things they enjoy: specifically Holistic Therapy.
Another important part of relapse prevention planning in drug and alcohol rehab in Mansfield is education and knowing which mental and physical warning signs to look out for. Some triggers can be eliminated easily and simply require individuals to check in on how they're feeling before performing self-care rituals.
One such guide often recommended by addiction specialists is the HALT relapse prevention strategy. A useful acronym developed by those who have been through addiction treatment, HALT helps individuals recognise their relapse triggers. This acronym stands for the following signs of physical and emotional decline:
Hunger: When someone is figuratively hungry for affection from loved ones or more general social interaction, they can be more likely to suffer from depression, and self-medicate using substances. If they are hungry and haven't been eating nutritious food, this can also lead to changes in mood and increased relapse susceptibility.
Anger: Many things in life can make us angry or stressed: from work to family problems. These emotions can be particularly dangerous when it comes to relapse: often leading individuals to seek relaxation through drugs and/or alcohol.
Loneliness: Humans are social creatures: and life can quickly become intolerable without daily social interaction. As a result, someone who is lonely is more likely to relapse as a way of coping through old comforts and coping mechanisms.
Tiredness: Getting a suboptimal amount of sleep can derail someone's entire day: making it impossible to function properly. Tiredness also makes it difficult to maintain positive habits, such as sobriety, making it easier to fall back into negative habits.
Helping Someone Access a Drug & Alcohol Rehab in The Midlands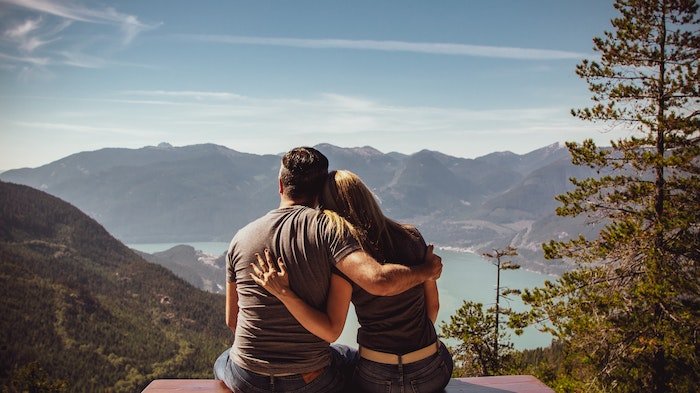 It's natural to feel overwhelmed when faced with an addicted loved one who won't seek help from a drug and alcohol rehab in the Midlands. Feeling helpless is often exacerbated by the narrative that "you can't help someone who doesn't want to help themselves".
Thankfully, concerned significant others with a loved one in denial of their SUD can choose to stage an intervention. Here at Rehab Recovery, we've helped countless clients make the first crucial steps towards orchestrating a professional intervention: whether it's self-organised or with the help of an interventionist.
The overarching goal of an intervention is to make the SUD sufferer aware of the issues surrounding their substance addiction, with a view towards accepting formal treatment. Secondary goals include setting clear boundaries for future behaviour and providing loved ones with the chance to heal.
While conducting the intervention, participants will explain their concerns about the substance use at hand and the way it has been affecting them.
This means sharing the specific ways in which their loved one's addiction has damaged their lives.
One main advantage of an intervention is that participants don't have to go through the process alone. While the presence of other family members and friends is beneficial, subjects also have the option to hire an interventionist.
They are mental health professionals specialising in optimising the intervention process. They'll make sure certain practices are implemented, such as:
Organizing the participants: First and foremost, it's crucial to pick the right team of people to carry out the intervention and pitch in with their concern for the individual. The process becomes more impactful when a group of people capable of supporting the SUD victim come together, whether they are friends, family, or co-workers.
Making an intervention plan: A successful intervention is rarely impromptu, and should often be planned down to the smallest detail that can be managed. An interventionist can help family members choose a neutral, private location, organize a time for meetings to take place, and ensure it's staged when the individual is least likely to be under the influence.
Participant education: An interventionist will utilise their expertise in the field of addictive behaviours and treatment to educate participants. For example, certain family members might not know that addiction is classed as a disease, and may think that the SUD victim is choosing substance abuse as their lifestyle.
Rehearsing the intervention: It's important to run through the basic structure of the intervention: including what participants will say so that everyone is ready for the real meeting. This can include reading through impact statements and gathering participants beforehand to discuss how the meeting should play out.
Establishing boundaries: Each family dynamic is different, but one frequently occurring problem in addiction treatment is co-dependent behaviour. While guiding an intervention, specialists must make sure family members have established healthy boundaries with the addicted individual. This helps to eliminate enabling behaviours that could be standing in the way of recovery: both for the SUD victim and their loved ones.
To discuss your options for drug and alcohol rehab in the Midlands, please call us today on 0800 088 66 86.
Aftercare & Fellowship Groups
While the main phase of addiction treatment is to follow the requirements of your rehab recovery programme, the process of long-term recuperation continues long after you leave the clinic.
As such, patients must continue receiving support in the form of a comprehensive aftercare plan. This way, recovery can be maintained for a lifetime and the threat of relapse significantly reduced.
Once they're discharged from their chosen drug and alcohol rehab in the Midlands, individuals will be able to utilise an aftercare programme which is specially tailored to cater to their lifestyle and any continued needs.
These plans emphasise rebuilding relationships and social skills, relapse prevention techniques, avoiding triggers, career guidance, and other areas for improving the person's quality of life.
Often, former patients will be encouraged to attend treatment appointments as an outpatient, either to consolidate all they learnt in rehab or to help involve them in further group therapy.
Therapists may utilise 12-Step Facilitation Therapy to help patients reinforce a lifestyle of acceptance and change through attending a fellowship group.
Access to local fellowship programmes such as Narcotics Anonymous, Alcoholics Anonymous, and SMART Recovery is immediately granted to those who have recently left rehab.
What Are the Next Steps?
Whether you've decided to enter rehab of your own volition, or have received an intervention from loved ones, accessing treatment can be an overwhelming experience, with many people not knowing how to proceed.
To access free professional guidance from those who know the rehab admissions process inside out, you can call 0800 088 66 86 to reach Rehab Recovery's helpline.
After making the call, an individual is greeted by a friendly member of the admissions team, no matter the time of day or night. They'll make sure all your questions about entering a drug and alcohol rehab in the Midlands are answered, and any worries put to rest.
If deemed appropriate and helpful to your situation, our team can arrange a comprehensive consultation with a psychiatrist or addiction specialist. Our health evaluations are performed in a relaxed, informal manner with the assurance of full confidentiality, and are often completed within a 20-minute phone call.
During this important stage, a consultant psychiatrist will carefully assess your unique situation and make a formal treatment recommendation. This could be arranging your enrolment in an outpatient programme, or recommending a specific drug and alcohol rehab in the Midlands to fit your requirements.
References
[1] The Adult Substance Misuse Treatment Statistics 2020 to 2021 https://www.gov.uk/government/statistics/substance-misuse-treatment-for-adults-statistics-2020-to-2021/adult-substance-misuse-treatment-statistics-2020-to-2021-report
[2] Drugs – West Midlands Police & Crime Commissioner https://www.westmidlands-pcc.gov.uk/drugs-2/
[3] Drugs in the West Midlands https://www.westmidlands-pcc.gov.uk/wp-content/uploads/2019/04/Key-facts-and-full-report-Substance-Misuse-SPCB-05.09.17.pdf
[4] Key Facts and Figures: Drugs in the West Midlands Key-facts-and-full-report-Substance-Misuse-SPCB-05.09.17.pdf (westmidlands-pcc.gov.uk)
[5] DSM-5 Criteria for SUDhttps://www.addictionpolicy.org/post/dsm-5-facts-and-figures
[6] Addiction Counseling Competencies: The Knowledge, Skills and Attitudes of Professional Practice https://books.google.co.th/books?id=7UVgsB4tJH4C&pg=PA213&dq=addiction&hl=en&sa=X&ved=2ahUKEwiCmr60lIL3AhUkxDgGHSa2AJEQ6AF6BAgGEAI#v=onepage&q&f=false
[7] NHS Digital Statistics on Drug Misuse, England 2020 Statistics on Drug Misuse, England 2020 – NHS Digital
[8] The Dialectical Behavior Therapy Skills Workbook: Practical DBT Exercises for Learning Mindfulness, Interpersonal Effectiveness, Emotion Regulation, and Distress Tolerance The Dialectical Behavior Therapy Skills Workbook – Google Books
[9] ASAM: American Society of Addiction Medicine ASAM Criteria
[10] Principles of Drug Addiction Treatment: A Research-Based Guide (2nd Ed.) https://books.google.co.th/books?id=mtMdJ3qqSnQC&printsec=frontcover&dq=addiction+treatment&hl=en&sa=X&ved=2ahUKEwiDlMP3zob3AhXiwjgGHYJtDZ8Q6AF6BAgDEAI#v=onepage&q=outpatient&f=false
[11] Drugs, Brains, and Behaviour: The Science of Addiction
https://books.google.co.th/books?id=n-OeI0fPx38C&printsec=frontcover&dq=Outpatient+drug+treatment&hl=en&sa=X&ved=2ahUKEwjttfrxu4b3AhX0wjgGHcFnDI0Q6AF6BAgEEAI#v=onepage&q&f=false
[12] The Brain Disease Model of Addiction https://www.hazeldenbettyford.org/education/bcr/addiction-research/brain-disease-model-ru-316
[13] Cognitive, Clinical, and Neural Aspects of Drug Addiction Cognitive, Clinical, and Neural Aspects of Drug Addiction – Google Books
[14] The Ultimate Guide to Coping with a Drug Addiction: Self-Help, Treatment Options & Recovery The Ultimate Guide to Coping with a Drug Addiction: Self-Help, Treatment Op… – Google Books
[15] Ending Discrimination Against People with Mental and Substance Use Disorders, The Evidence for Stigma Change Ending Discrimination Against People with Mental and Substance Use Disorder… – Google Books
[16] Alcohol Use Disorder: A Comparison Between DSM–IV and DSM–5 Alcohol Use Disorder: A Comparison Between DSM–IV and DSM–5 | National Institute on Alcohol Abuse and Alcoholism (NIAAA) (nih.gov)
[17] Neurobiology of Alcohol and the Brain Neurobiology of Alcohol and the Brain – Ashok K Singh – Google Books
[18] Relapse Prevention and the Five Rules of Recovery Focus: Addiction: Relapse Prevention and the Five Rules of Recovery – PMC (nih.gov)