Drug and Alcohol Rehab in Derby
One of the things that help keep people trapped in addiction and that can slip them up in recovery are character flaws.
It is therefore important that people in Derby who are trying to break away from this behaviour are able to begin working on these negative personality traits in order to break away from addiction for good.
This is one of the most important reasons why the individual can benefit from rehabilitation clinics. This gives them the opportunity to begin this work.
You can get help for a number of different addictions, including alcohol addiction, binge drinking, benzodiazepine addiction, Buprenorphine addiction, cocaine dependence, ketamine addiction, opioid use disorder and even behavioural addictions and gambling addiction.
Start your recovery journey at a drug and alcohol rehab in Derby today by calling our expert team on 0800 088 66 86
Substance Use in Derby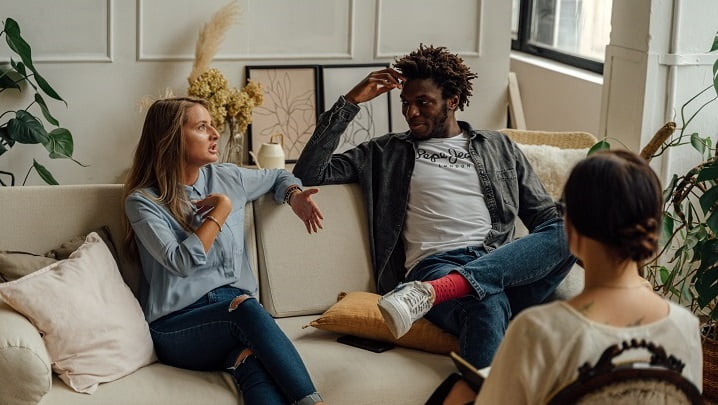 Exacerbated by COVID, The UK continues to battle rising cases of substance addiction. Unfortunately, Derby and the wider Midlands region aren't exempt from this nationwide trend- with thousands in these communities affected by alcohol or drug-related issues each year.
Harrowingly, government reports have pointed to an increase in illicit drug addiction throughout the wider West Midlands area. Every 3 days, someone dies from drug poisoning in the region: a figure that has been steadily climbing each year since 2010.
Studies conducted by Derbyshire County Council have estimated that there were 8,667 dependent drinkers in 2018. In this same year, there were around 4,700 hospital admissions related to hazardous drinking– pointing to the regionwide need for treatment.
While the study revealed that only 1 in 10 people were in structured treatment for alcohol use disorders, an encouraging 51% who left treatment did so successfully.
This shows that victims of SUD aren't beyond help and that each case can benefit from a treatment programme at a drug & alcohol rehabin Derby.
Find the help you need from a drug and alcohol rehab in Derby by calling us on 0800 088 66 86
The Disease Model of Addiction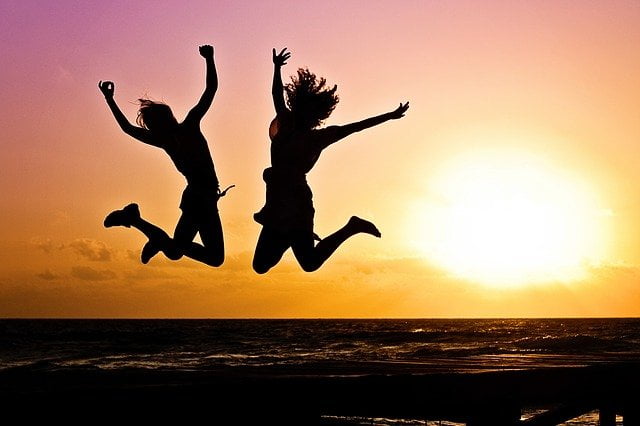 Opposed to common misconceptions, addiction has now been recognised as a chronic illness by the scientific community. Previously branded as a lapse in morality, substance addiction now goes by the name of Substance Use Disorder (SUD): a disease of brain circuity.
Experts in SUD treatment agree that the causes of addiction cannot be pinned down to one factor alone. Each case will be an amalgamation of environmental, social, genetic and biological factors.
The disease model of addiction is a useful tool for understanding the science behind why someone might become addicted.
It explains that SUD alters the brain's reward pathways- causing a disease of chronic relapsing and temporary abstinence without professional treatment.
Experts have agreed that abstinence is far more effective than harm reduction or moderation management.
As such, it's vital to seek both medical and holistic assistance when battling substance addiction. Any individual attempt at recovery will likely fail due to the severity of withdrawal, which includes both physical and psychological symptoms.
If this sounds applicable to your situation, it's important to seek expert guidance right away. By reaching out to our team at Rehab Recovery, you can access a suitable drug & alcohol rehab in Derby.
You can read more about the disease of addiction here.
Learn for yourself how this approach to addiction will support your drug and alcohol rehab in Derby by calling us on 0800 088 66 86
The Admissions Process at Rehab in Derby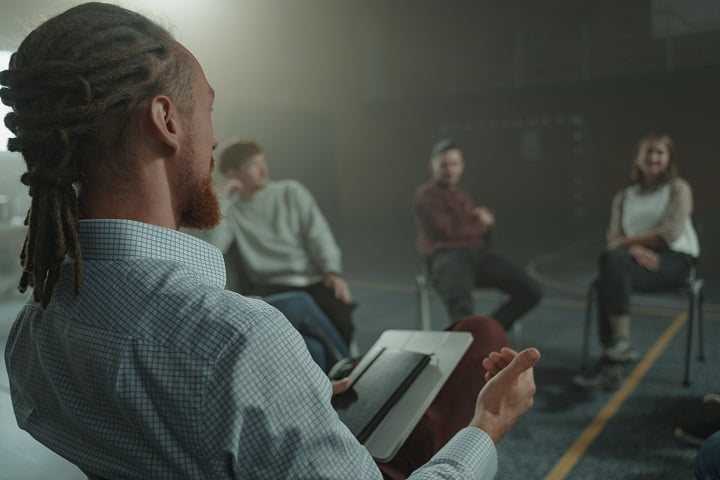 Addiction is not considered a 'choice' or 'moral failing' on behalf of the addiction sufferer –  so the focus of rehab is always on treating the disease of addiction.
As soon as you call us, you'll be connected to an addiction specialist in our admissions team.
They'll create an appointment for your free phone consultation in which to discuss your preferences and unique needs.
The term "consultation" might sound official, even intimidating, but it's completed in a casual manner by sympathetic and non-judgmental staff.
During the 20 minute call, patients discuss their details, addiction severity, and treatment requirements for entering a drug & alcohol rehab in Derby.
While each case is different, these specifications often include budgetary preference, facility location, and preferred accommodation type. Whatever their specific needs, our team prioritise the comfort and safety of each patient.
To determine which clinics will form a recommendation, Rehab Recovery utilizes placement models such as The ASAM Criteria.
By using a list of objective guidelines, the ASAM model provides a plan for where an individual will be placed, how they should undergo recovery and the structure of their aftercare programme.
These principles include but aren't limited to; the personalisation of treatment and considering each patient as a whole rather than addressing symptoms alone. Through implementing this ethos, The ASAM rejects the "one-size-fits-all" approach to SUD treatment.
The Diagnostic and Statistical Manual of Mental Disorders (DSM-5) is another important model for analysing the severity of someone's addiction. It's used frequently by professionals in the rehab admissions process to match patients to their optimal clinic.
11 symptoms form the DSM-5 framework for diagnosing varying severities of SUD. For example, if a patient is battling 2 or 3 symptoms, they are suffering from mild SUD, but any more than 5 is deemed moderate at least.
In the group of symptoms are signs of physical and mental ill-health such as impaired control, sustained use despite known problems, and withdrawal symptoms. The diagnostic criteria also include social problems, including the neglect of responsibilities and social isolation.
Begin the admissions process at an alcohol and drug rehab in Derby by giving our team a call on 0800 088 66 86
The Alcohol Use Disorder Identification Test (AUDIT)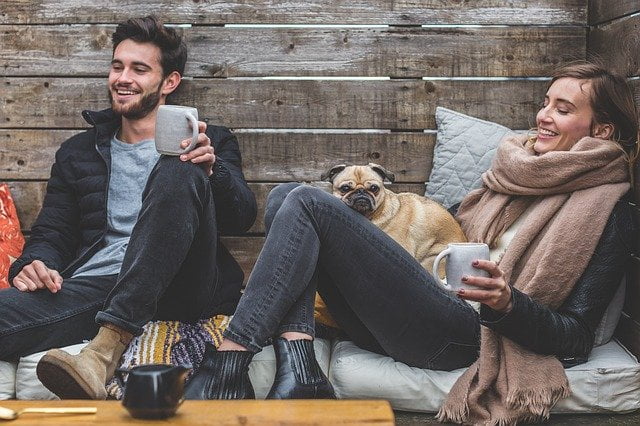 For diagnosing alcohol use disorders, there are similar tools for identifying the need for rehabilitation. The CAGE questionnaire is one.
Out of these, the Alcohol Use Disorders Identification Test is the most popular criteria and is used both in clinics and as a form of self-assessment.
Since its publication in the early 1990s, AUDIT has become the most popular and widely used screening model for hazardous alcohol consumption.
It uses data on alcohol use disorders from World Health Organization (WHO) studies- amalgamated into one specification.
Subjects can access the assessment online or with the help of a healthcare professional and must answer questions to determine the seriousness of their alcohol consumption.
These 10 questions have been crafted to evaluate someone's overall severity by analysing their physical and psychological symptoms.
Questions are based on whether the subject needs a drink to begin their day if they suffer from alcohol withdrawal symptoms after abrupt cessation and other negative impacts of their drinking.
For example, subjects are initially asked to estimate how many units of alcohol they consume daily.  
To guarantee each individual a swift start to their treatment, responses are promptly reviewed by an expert. They'll be on hand to provide professional advice and suggest treatment programmes on a case-by-case basis.
Alcohol use can lead to alcohol withdrawal syndrome, Wernicke encephalopathy, delirium tremens and seizures, so it is important to get help as soon as possible. A medically-assisted detox using Chlordiazepoxide (brand name Librium) is needed for alcohol addiction to get rid of the physical dependence.
Do you need the help of an alcohol rehab in Derby? Give our team a call today on 0800 088 66 86
What is a Professional Intervention?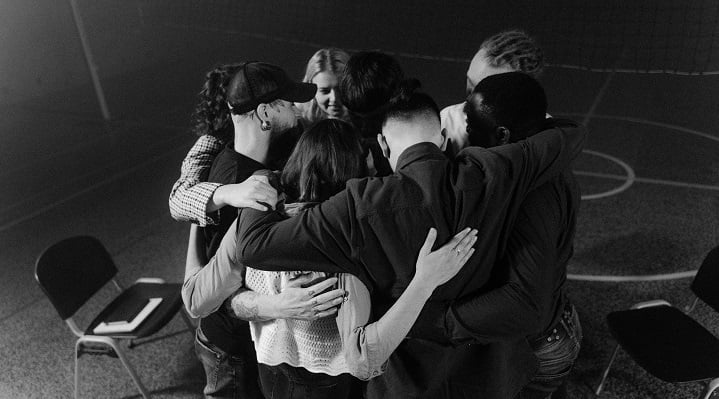 For victims of SUD, it can be hard to admit the need for treatment or the severity of their addiction.
Someone might lack the motivation to undergo therapy, be sceptical of rehab, or deny their addiction altogether.  This can be very upsetting for loved ones trying to help.
By staging an intervention, helping a loved one start their recovery journey is far easier and less emotionally demanding for all involved. Here at Rehab Recovery, we'll put you in touch with a professional interventionist who can guide the process.
An intervention involves friends and family coming together productively to help the SUD victim address their problems.
In these meetings, participants will present the individual with the negative impacts of their addiction, and then the opportunity to change through accepting treatment.
An interventionistwill examine each case thoroughly and present ways to effectively communicate with said individual. One of the methods they use to this end is implementing an intervention model.
Perhaps the most innovative of these is the Community Reinforcement and Family Training (CRAFT) method.
A CRAFT therapist will use the science of positive reinforcements to guide intervention and implement the following practices:
Cultivate ways to effectively communicate with each patient by taking into account their substance use history and specific needs.
Use positive reinforcement to cultivate personal growth
Withdraw this positive reinforcement if the subject relapses and let them confront the consequence of their addiction.
Evaluate the causes of addiction by determining what triggers someone to use a substance.
Assist other participants such as family members through these difficult conversations, and ensure they support the victim of SUD.
Make sure that your loved one gets the help they need from a drug and alcohol rehab in Derby by giving us a call on 0800 088 66 86
Private Rehab vs NHS Rehab in Derby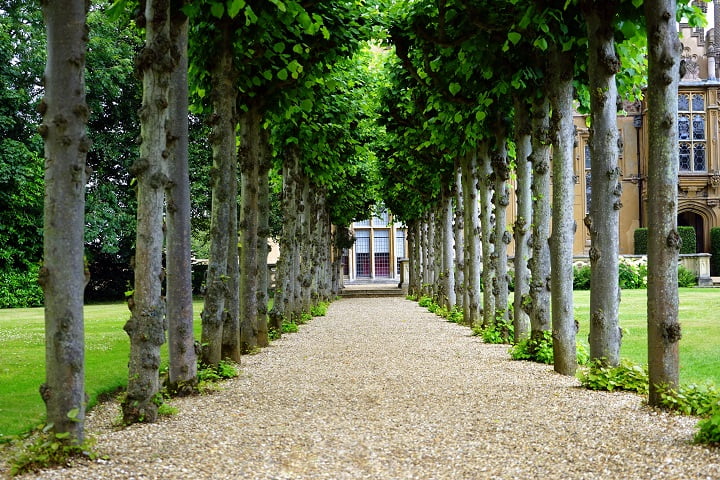 If you're attempting to recover from addiction or know someone who is, it's best to take the process seriously and seek the advice of a healthcare professional.
In doing so, the longevity of treatment is maximised along with the chances of lifelong recovery.
Individuals can choose either a free service like the NHS, or a  private drug & alcohol rehab in Derby.
There are pros and cons to both forms of treatment, and one will be more appealing than the other depending on the individual.
If a service is free of charge, it has the advantage of being budget-friendly and is often on an outpatient basis which offers flexibility.
Many free and NHS-run recovery services operate near Derby, including:
1. Aquarius
Address: 2 Wilson St, Derby, DE1 1PG
Telephone: 01332 362 744
Website: https://aquarius.org.uk/our-services/adult-services/derby/
2. Derby and South Derbyshire CAMHS
Address: Temple House, Mill Hill Lane, Derby, DE23 6SA
Telephone: 0300 790 0264
Website: https://www.derbyshirehealthcareft.nhs.uk/contact-us/getting-to-us/temple-house-derby
3. Turning Point Derby
Address: Suite 2.1, Southgate Business Centre, Normanton Road, Derby, DE23 6UQ
Telephone: 01332 368300
Website: https://www.turning-point.co.uk/
On the other hand, due to the volume of patients, the waiting lists are long for NHS services, and the treatment programmes may not be personalised. But the treatment will still be led by guidelines by the American Society of Addiction Medicine, National Institute for Health and Care Excellence and NHS Foundation Trust for person-centered care.
Comparatively, private residential rehabs come with a financial cost.
Patients can expect to pay a minimum of £6,000 to complete a 28-day residency: which includes accommodation, medical facilities, and expert supervision.
While some may opt for the financial flexibility of an NHS service, private care ensures that each patient is swiftly admitted rather than enduring a long waiting list.
A SUD can worsen rapidly and with little warning, it's vital to seek treatment as soon as you can.
Organisations like Change Grow Live can offer other free services such as needle exchanges to reduce the transmission risk of hepatitis.
For help choosing between private and public rehab in Derby, call our team today on 0800 088 66 86
How To Select a Suitable Drug and Alcohol Rehab in Derby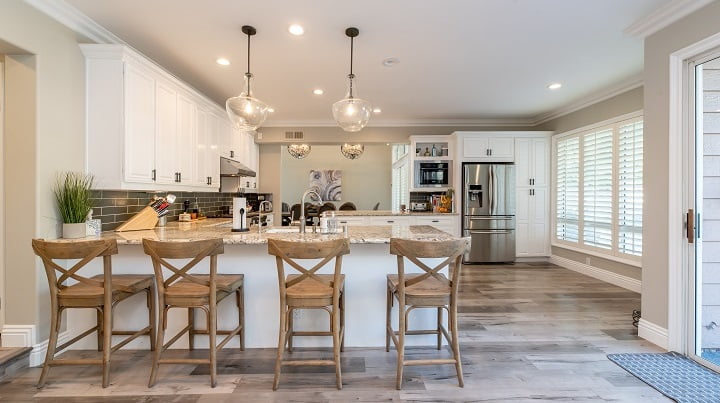 When selecting an optimal rehabilitation clinic, there are a plethora of factors to consider: making the process overwhelming for many. As such, it's often helpful to create a list of what's important to you when choosing a drug & alcohol rehab in Derby.
Each rehab centre will vary in its approach towards conquering SUD. Because of this, subjects should first think about which type of rehab will serve them best in their recovery journey.
First and foremost, subjects should select rehab centres that are reputable and established. This means a rehab must have around 20 years of experience in addiction treatment and commendatory reviews.
While quality is paramount, rehab must also be affordable for patients. Look for a rehab that provides payment schemes to relieve the financial burden, and make sure to draft a budget for yourself or a loved one beforehand. 
Moreover, it's important to speak to members of staff at these clinics if you have any questions during the admissions process. A quality team at a drug & alcohol rehab in Derby will answer questions fully, and make you feel at ease.
Make sure that you end up at the right drug and alcohol rehab clinic in Derby by calling us today on 0800 088 66 86
How Long Does Rehab in Derby Last?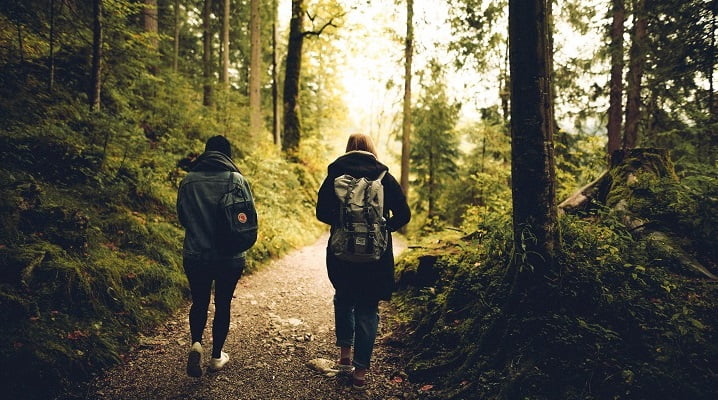 Each care programme at a drug & alcohol rehab in Derby is personalised to the patient, making it hard to predict the length of someone's treatment.
Moreover, each patient could remain in rehab for more or less time than expected, owing to the rollercoaster nature of recovery.
For example, patients suffering from serious addictions like opiate use disorder will spend longer undergoing treatment. In these cases, a residency of around 90 days is needed to undertake comprehensive therapy and a longer medicated detox.
Nevertheless, the average time spent rehabilitating at an inpatient facility is around 28-30 days.
This only refers to the time taken to undergo therapy, and an additional 5-10 days should be added for the crucial detox phase.
Devoting 28 days to a treatment programme in a rehab is considered an optimal time frame by clinicians.
This is because it allows patients to focus on achieving s full recovery through a structure of detox, psychotherapy, and relapse prevention planning.
Find out how long your stay at a drug and alcohol rehab in Derby is likely to last by calling us today on 0800 088 66 86
Co-Occurring Disorders and Addiction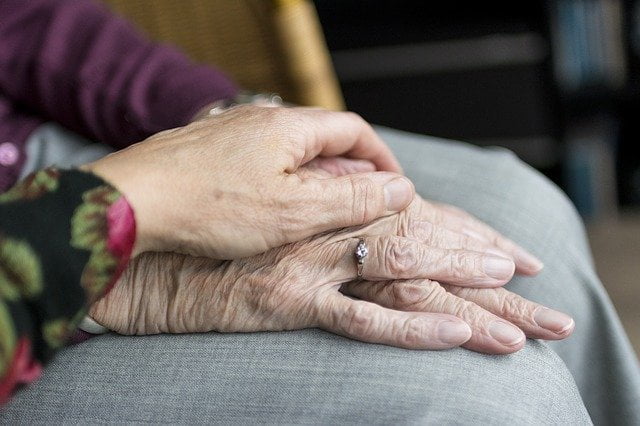 SUD often co-exists alongside another psychiatric condition in a phenomenon known as co-occurring disorders or Dual Diagnosis. A psychiatric assessment will be made when if go to rehab and any psychiatric treatment needed will then follow.
It's an unfortunately common situation, with one UK report stating that 59% of adults entering treatment for addiction do so with a co-occurring disorder. 
One common example is when a patient with depression uses drugs or alcohol to self medicate and raise their mood. As such, it's vital to treat co-occurring disorders simultaneously, as one often informs the other.
While many people use a substance to escape the effects of said mental illness, this will only worsen their symptoms over time. In these cases, a festering substance addiction will make pre-existing conditions worse, or cause another to present.
Conversely, alcohol or drug overuse can be the direct cause of a mental health illness. In many instances, hazardous alcohol consumption can cause a drop in serotonin levels: leading to conditions like depression that are caused by low levels of this hormone.
Other mental health issues could include bipolar disorder, borderline personality disorder, eating disorders, obsessive compulsive disorder, post traumatic stress disorder (PTSD) and schizophrenia.
It's important to seek the help of an addiction psychiatrist if you suspect you or a loved one are suffering from co-occurring disorders.
At a leading drug & alcohol rehab in Derby, each individual is assessed by a specialist and offered a unique treatment plan to tackle their dual diagnosis.
You can also get free mental health support from organisations like Mind UK, Young Minds, Rethink Mental Illness, Samaritans and Papyrus.
Discover how an alcohol and drug rehab in Derby will work to support your mental health by giving us a call on 0800 088 66 86
Cocaine Rehab in Derby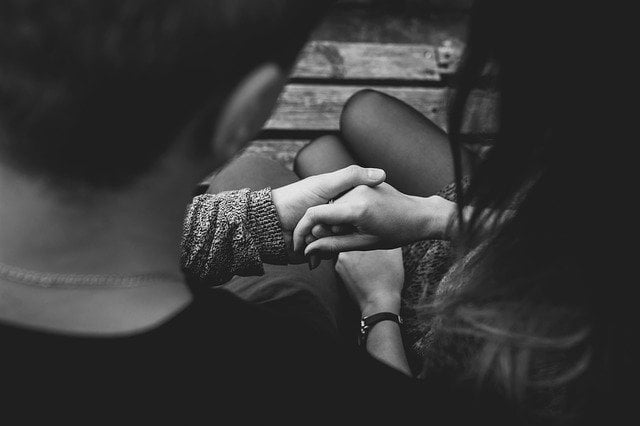 Cocaine addiction is a serious illness capable of causing severe psychological dependencies. As a result, comprehensive inpatient treatment is often the key to long-term recovery.
The amount of time spent in rehab for cocaine or crack cocaine addiction should last no less than 28 days, as this allows patients to complete therapy.
At a drug & alcohol rehab in Derby, you'll have access to a safe, comfortable environment during your short or long-term residency.
After completing the admissions process, the first phase of cocaine rehab in Derby is to complete a cocaine detox.
This lasts around 10 days and, although physical symptoms will be minimal, patients will have the option to receive medication to relieve cravings, insomnia, restlessness and any other symptoms.
More specifically, depression and panic disorders like anxiety or OCD are often associated with cocaine use.
Thankfully, they can be treated using SSRIs or beta-blockers to rebalance dopamine levels and improve treatment longevity.
Following this, methods such as Motivational Interviewing (MI) and Cognitive Behavioural Therapy (CBT) are used to instil relapse prevention and a full recovery.
MI increases the motivation needed to attend more intense psychotherapy like CBT,  wherein negative thought patterns are addressed.
Overcome your addiction to cocaine with the help of a drug and alcohol rehab in Derby – call us today on 0800 088 66 86
Heroin Rehab in Derby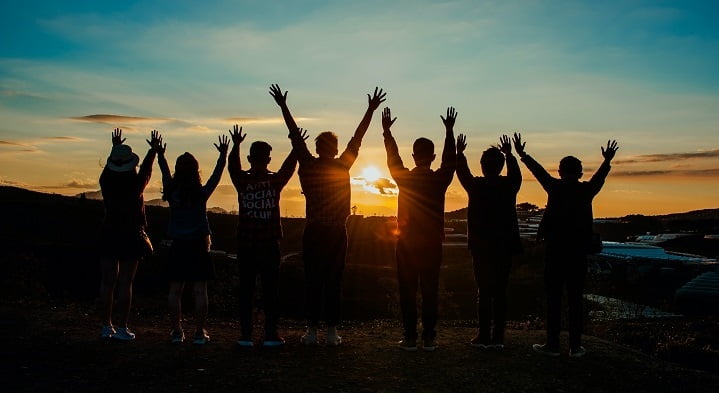 Opioids such as heroin destroy countless lives globally each year, owing to the severe addictions they instil.
Therefore, if you or someone you love is struggling with heroin addiction or heroin withdrawal, it's crucial to access inpatient addiction treatment services in the form of a drug & alcohol rehab in Derby.
Similarly to other substance addictions, it's difficult to predict how long someone battling heroin will stay in rehab. However, the acuteness of these addictions means longer-term stays of between 60-100 days are posited to patients and their families.
While this might seem like an unnecessarily long time, it's to ensure that both the physical and psychological sides of addiction have been treated.
Personalised treatment plans at rehab for heroin include a medicated heroin detox, addiction counselling, and relapse avoidance measures.
Oftentimes, emotional addiction counselling methods like Dialectical Behavioural Therapy (DBT) are implemented. Completed on a one-on-one basis, DBT workshops explore the negative feelings and emotions underpinning substance use, such as past trauma.
Another method famed for its success in treating heroin addiction is Contingency Management (CM).
It works by using an incentive-based system to encourage sobriety and rewards patients for reaching milestones in their treatment.
Oftentimes, heroin rehabs will use a voucher framework wherein tokens are exchanged for items or activities. Many patients will request a specific meal, exercise classes, art workshops, and so forth.
Overcome your addiction to heroin with the help of a drug and alcohol rehab in Derby – call us today on 0800 088 66 86
Cannabis Rehab in Derby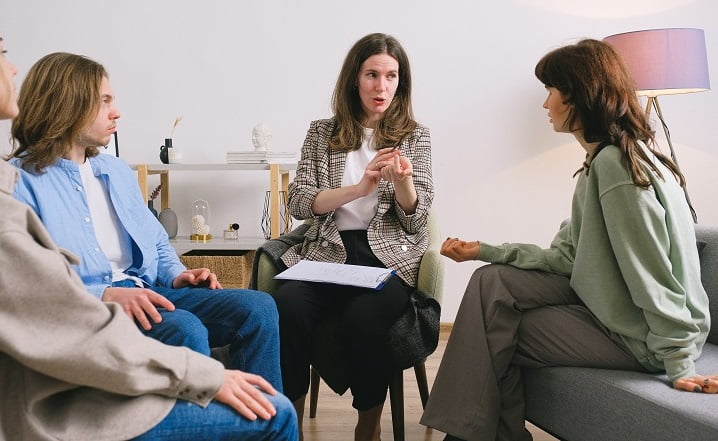 Despite the increased social tolerance and legalisation of cannabis, chronic use can still be dangerous.
Currently, ONS reports have shown that there are 2.6 million adults using cannabis in the UK, with studies revealing that cannabis addiction is on the rise.
Fortunately, help is readily available for those struggling in the form of drug & alcohol rehab in Derby.
Usually, those seeking rehab for cannabis addiction have endured many failed attempts to cease using and continue to smoke or ingest daily.
While each patient's experience of rehab for cannabis will differ, you will never need to undergo a cannabis detox. However, some withdrawal symptoms may still occour.
Withdrawal for heavy cannabis users often includes insomnia, irritability, restlessness, and anxiety. Fortunately, with professional supervision at a comfortable rehab clinic in Derby, symptoms should cease within 7-10 days after which therapy can begin.
Depending on the severity of their cannabis dependency, patients can choose to remain in an inpatient programme for an extended period of time, or transition to outpatient care.
To ensure a full recovery for acute SUD, an inpatient residency of around 20 days is recommended by clinicians.
Two examples of therapies that occur in both settings are DBT AND CBT. Both are styles of behavioural intervention – used to help patients interrogate the reasons behind their cannabis use.
While individual therapy has a fundamental place in recovery, group support sessions are a treatment staple at rehab for cannabis. 
In particular, Narcotics Anonymous (NA) provides a therapeutic community for those in recovery from cannabis use disorder and provides a space for giving and receiving emotional support.
Overcome your addiction to cannabis with the help of a drug and alcohol rehab in Derby – call us today on 0800 088 66 86
Styles of Therapy Used At Rehab In Derby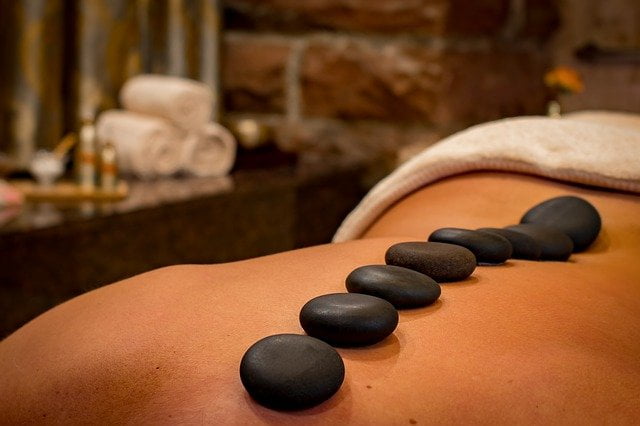 Below we've listed the styles of therapy that are commonly used during the course of rehab.
Family Behavioral Therapy (FBT)
A well-known style of group therapy and addiction counselling, Family Therapy has long been a feature of treatment for SUD. By attending regular workshops coordinated by a therapist, loved ones can unite to heal from the impacts of addiction.
Friends and family members of the affected person will meet for sessions and cultivate ways of effectively communicating. Workshops are led by a licensed FBT therapist on-site at a drug & alcohol rehab in Derby.
The patient's caseworker will collaborate with each family member to ensure their emotional needs are met. As a result, dialogues can be created, feelings discussed, and objectives created to rebuild trust.
Dialectical Behavioral Therapy
Oftentimes, unresolved emotional trauma is the catalyst for SUD and can lead an individual to seek escapism in the form of drugs and alcohol.
DBT teaches participants to manage the intense emotions that arise from trauma and learn to heal from past life events.
At a drug & alcohol rehab in Derby, a trained DBT counsellor is assigned to each case to build trust and rapport over time. During sessions, mindfulness is utilised to help individuals tolerate and accept the powerful emotions associated with early recovery.
Cognitive Behavioral Therapy
Over the years, CBT has become the most popular and widely used form of therapy for treating substance use disorders. As behavioural patterns can lead to substance addiction, CBT aims to re-wire thought pathways and make sobriety attainable.
Subjects can undergo CBT in either inpatient or outpatient settings, owing to its versatility in treating multiple addiction types.
By undergoing this therapy, patients can cultivate lifelong changes in behaviour, increase self-knowledge, and retrain negative thoughts.
Motivational Interviewing (MI)
Aiming to resolve ambivalence towards treatment, MI is a popular addition to rehab programmes.
Rather than tackling cognitive distortions, an MI addiction counsellor supports patients through low motivation using collaborative discussion.
Sessions take place on a individual basis alongside more intensive psychotherapy methods like DBT and CBT. Subjects are asked to form personal goals for their recovery, which helps greatly with treatment retention.
Holistic Therapy (HT)
Alternative and complementary therapies are crucial for building a healthy life post-rehab and reigniting lost hobbies. Of these, Holistic Therapy is perhaps the most effective as it incorporates the mind, spirit, and body of each patient.
HT workshops are designed to help patients rediscover the hobbies or activities they might have lost to their substance addiction.
They're asked to create a list of goals for pursuing a healthy life outside of their chosen drug & alcohol rehab in Derby.
Based on these goals, subjects are then presented with a variety of workshops available to complete on-site at their chosen rehab. While the options are various, patients are likely to encounter sessions based on yoga, meditation, mindfulness, nutrition, and music or art therapy.
Other forms of therapy found at rehab include Acceptance and Commitment Therapy, acupuncture, brief intervention, codependency treatment, dialectical behaviour therapy, drama therapy, equine therapy, Eye Movement Desensitization and Reprocessing, group psychotherapy, motivational therapy, music therapy, Rational Emotive Behavior Therapy, coping mechanisms and talking therapies.
Experience any and all of these therapiest at a drug and alcohol rehab in Derby by calling our team on 0800 088 66 86
Relapse Prevention Planning at Rehab in Derby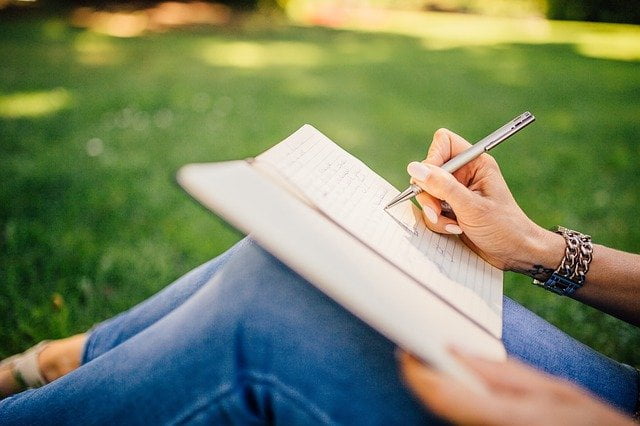 Completing a treatment programme at rehab can place someone firmly on the road to lifelong sobriety. However, there's no fast track route to recovery, and "falling off the wagon" is often a feature of recuperation.
This being said, there are ways to learn relapse prevention strategies and put them into practice. At a drug & alcohol rehab in Derby, patients are given the tools to identify their triggers and overcome them moving forward.
Behavioural therapy sessions are often used to identify these triggers: particularly CBT. Frequent CBT workshops in residential rehab allow subjects to analyse and change the cognitive patterns behind their substance use.
After being discharged, patients are provided with 12 Step Facilitation Therapy as part of their aftercare package.
This connects them to local NA or AA groups- both of which offer relapse prevention planning in the form of group support therapy.  
There are many additional methods for preventing relapse that involve self-care models. The HALT relapse prevention formula helps subjects recognize if they're in a vulnerable state, and suggest steps to improve their mental and physical well-being.
Illustrating the 4 red flags of relapse, the HALT acronym consists of hunger, anger, loneliness, and tiredness. If someone recognises these symptoms of ill-health, they can act to improve their wellbeing and decrease the chances of relapse.
For maintaining long-term sobriety, the Cenaps Relapse Prevention Model is another effective tool that subjects can use both during and post-rehab. While akin to HALT in this way, Cenaps instead offers 9 detailed steps for trigger management.
The 9 articles merge holistic and medical advice to cater for each type of relapse trigger. Among these are the development of coping skills, self-regulation, awareness, and understanding.
Make sure that your stay at an alcohol and drug rehab in Derby is matched with an equally effective relapse prevention plan by calling us today on 0800 088 66 86
The Alternatives to Rehab in Derby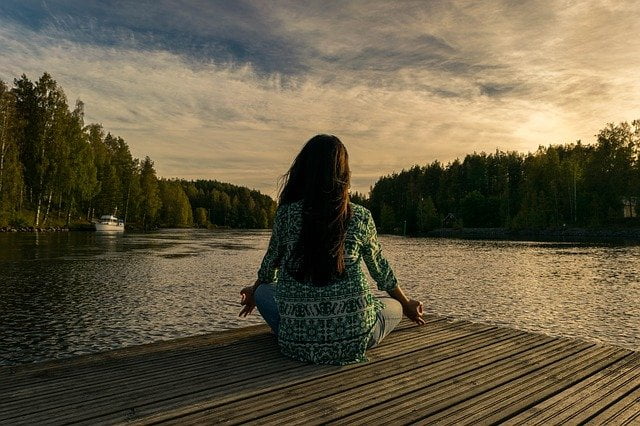 Professionally supported drug and alcohol rehab is one of the best ways to recover from addiction, but it isn't for everyone.
Thankfully many alternative services exist.
Home Detox & Rehabilitation
Home detoxification is an inviting option for those battling SUD. For those with less severe addictions and other responsibilities to think about, it offers a degree of personal and financial flexibility.
Throughout a home detox, a medical professional will visit the patient at home to ensure that the alcohol or drug detox is running smoothly and that any withdrawal symptoms are alleviated.
Additionally, any prescription drugs will be sent out via the post. 
While this may be a hassle-free option for mild substance addictions, it can be unsafe for those with a more severe form.
These individuals should reject the idea of home detox, and opt for a medically supported treatment programme.
Particularly, if they have failed to stay sober in the past, or if they are consuming large amounts of an addictive substance: for example, 30+ units of alcohol.
Additionally, those battling a mental health illness alongside addiction should seek the support of a rehab centre in which to detox.
Thanks to its remote nature, anyone in Derby who is suitable for home detox will be able to access it.
Fellowship Groups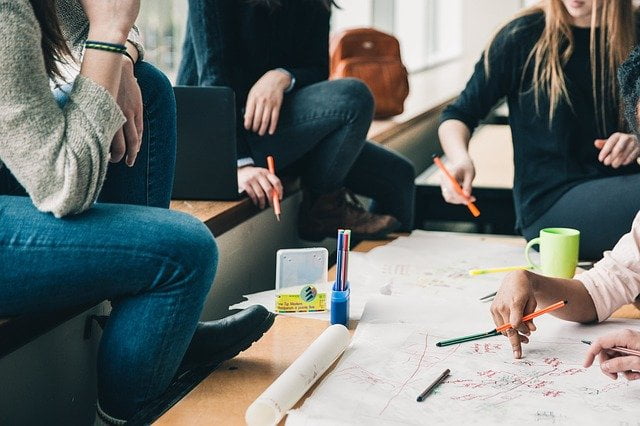 Building a support network that consists of peers in recovery is crucial to maintaining sobriety and preventing relapse. Fellowship groups are present in communities across the UK, with each network specialising in a specific substance use disorder.
Therapeutic communities such as AA and NA often consist of individuals who have already undergone some form of treatment for SUD.
Nevertheless, these groups have their doors open to anyone in the community that might need them, regardless of treatment status.
Narcotics Anonymous (NA) is one of the most widely recognised fellowship groups. And helps millions worldwide recover from illicit drug use disorders. Wherever they are based, NA meetings aim to build a strong support network over time while staying apolitical and nonprofit. Cocaine Anonymous is another well known subsidiary.
Alcoholics Anonymous (AA) operates similarly to NA but is geared towards helping victims of alcohol addiction to find their support network. Sessions often implement a 12 step programme: a set of values for maintaining lifelong sobriety that members can work through together.
Al-Anon and Alateen are also popular support networks that work with the 12 step programme that believes in a higher power aiding you to remain sober.
SMART is a self-help organization that offers participants a range of support for a variety of substance addictions. SMART therapists and volunteers organize both online and in-person meetings to help participants start their recovery journeys.
All of these support groups operate meetings in or near to Derby, and SMART Recovery hosts frequent meetings online.
Outpatient Treatment
For someone who is highly functional and must return home following addiction treatment, outpatient care for SUD is a viable option.
Said individual may have already completed inpatient treatment or has chosen outpatient therapy as their only form of recovery.
Of the 2 treatment options for SUD, outpatient programmes are popular as it allows people to recover at home while saving money. However, if a substance use disorder is exacerbated by environmental or social factors, returning home is rarely conducive to recovery.
Several sites across Derby offer outpatient drug addiction treatment, including both private rehabs and NHS clinics.
Whatever support you need -whether from a conventional drug and alcohol rehab clinic in Derby or one of these excellent alternatives- let our experts help by calling us on 0800 088 66 86
Addictive Character Flaws Explained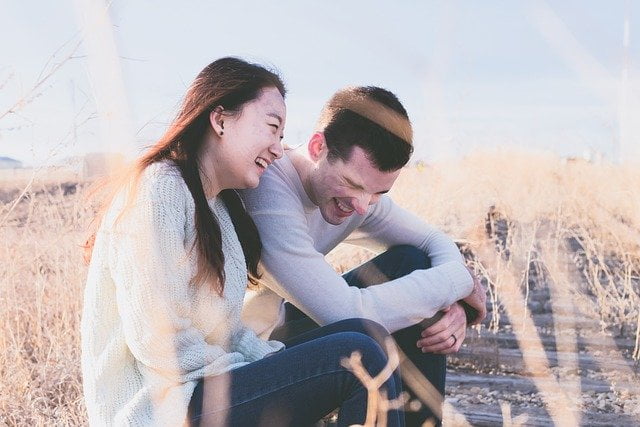 It is important to make clear that to say that people dealing with addiction will tend to have character flaws is not implying that they are bad people.
The reality is that every person will have at least some of these flaws, but for those who are caught in substance abuse, they can become a particular problem.
The type of flaws involved would include things like:
The person is prone to impulsive behaviour. They do things without fully considering the consequences of the action.
The individual struggles to deal with the stress in their life.
The person likes to take risks.
They may view deviant behaviour as acceptable.
The person may admire rule breakers.
Low self-esteem.
Prone to negative thinking and pessimism about the future.
Highly judgmental of other people.
Deep cynicism about life and people who are trying to help.
Attention-seeking behaviour.
Prone to using manipulative behaviour to get what they want.
A person in Derby dealing with substance abuse is unlikely to have all of these personality traits, but they will probably have at least some of them.
It is important that the individual begins to overcome these as they can get in the way of recovery. This work will usually best begin in a drug and alcohol detox centre.
Get the help you need to overcome addiction from a drug and alcohol rehab in Derby by calling our team today on 0800 088 66 86
Contacting Rehab Recovery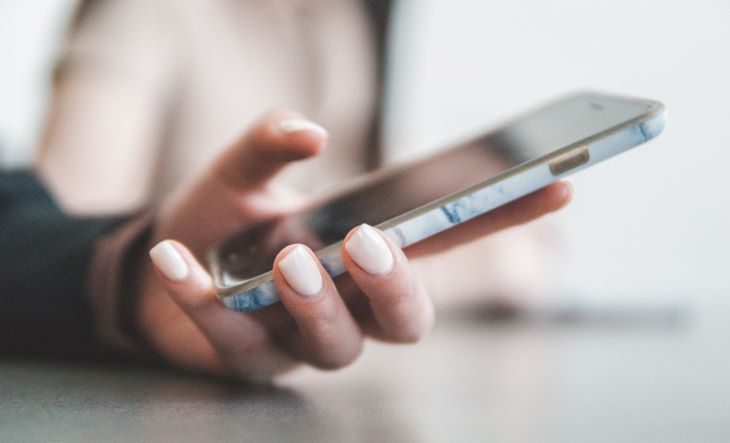 For more information on drug and alcohol detox and rehab options in Derby, contact Rehab Recovery today on 0800 088 66 86.
When you contact us, we shall outline a variety of treatment options that are available to you in Derby. Sober living homes may also be offered following rehab in order to help you maintain sobriety.
This includes both private and statutory alcohol or drug addiction treatments.
Every rehab in England and Wales that we work with is vetted by the Care Quality Commission.
Get help for addiction across Derbyshire, including in Chesterfield, Ilkeston, Long Eaton, Glossop, Swadlincote, Alfreton, Buxton, Belper, Dronfield, Ripley, Staveley, Heanor and Loscoe, Shirebrook, New Mills, Old Bolsover, Matlock, Sandicare, Ashbourne, Whaley Bridge, Darley Dale and many more.